Food varieties for babies
Baby and toddler meal ideas
If you need some inspiration to help you cook healthy and tasty food for your kids, try these meal ideas.
They are not suitable as first foods, but fine once your baby is used to eating a wide range of solid foods. Read more about your baby's first solid foods.
When preparing food for babies, do not add sugar or salt (including stock cubes and gravy) directly to the food or to the cooking water.
You can find more meal ideas and recipes on the Start4Life website.
Breakfast ideas for babies and young children
unsweetened porridge or lower-sugar cereal mixed with whole milk and topped with fruit, such as mashed ripe pear or banana
wholewheat biscuit cereal (choose lower-sugar options) with whole milk and fruit
lower-sugar breakfast cereal and unsweetened stewed apple with plain, unsweetened yoghurt
toast fingers with mashed banana and smooth peanut butter (if possible, choose unsalted and no added sugar varieties)
toast fingers with a hard-boiled egg and slices of tomato, banana or ripe peach
toast or muffin fingers with scrambled egg and slices of tomato
Lunch ideas for babies and young children
lamb curry with rice
cauliflower cheese with cooked pasta pieces
baked beans (reduced salt and sugar) with toast
scrambled egg with toast, chapatti or pitta bread served with vegetable finger foods
cottage cheese (full-fat) dip with pitta bread, cucumber and carrot sticks
Dinner ideas for babies and young children
mashed sweet potato with chickpeas and cauliflower
shepherd's pie (made with beef or lamb and/or lentils or vegetarian mince) with green vegetables
rice and mashed peas with courgette sticks
minced chicken and vegetable casserole with mashed potato
mashed canned salmon with couscous and peas
fish poached in milk with potato, broccoli and carrot
Finger foods for babies and young children
Finger food is food that's cut up into pieces big enough for your child to hold in their fist with a bit sticking out.
Pieces about the size of your own finger work well.
Examples of finger foods:
soft-cooked vegetables such as broccoli, cauliflower, courgette, parsnip and sweet potato
carrot or cucumber sticks and avocado
fresh fruits, such as apple (soft-cooked if needed), banana or soft, ripe peeled pear or peach
toast, pitta or chapatti fingers
unsalted and unsweetened rice or corn cakes
strips of meat without bones, such as chicken and lamb
cheesy (full-fat) toast fingers and cucumber
hard boiled eggs
omelette fingers
Healthy snacks for young children
Babies under 12 months do not need snacks; if you think your baby is hungry in between meals, offer extra milk feeds instead.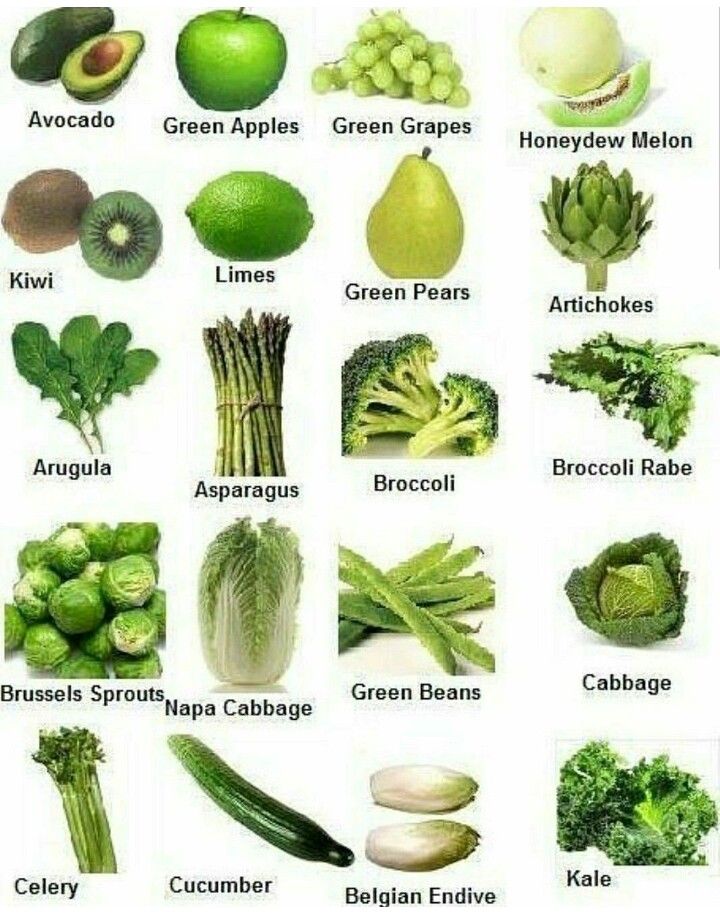 Once your baby is 1 year old, you can introduce 2 healthy snacks in between meals:
vegetables such as broccoli florets, carrot sticks or cucumber sticks
slices of fruit, such as apple, banana or soft, ripe peeled pear or peach
pasteurised, plain, unsweetened full-fat yoghurt
toast, pitta or chapatti fingers
unsalted and unsweetened rice or corn cakes
small strips of cheese
Getting your child to eat fruit and vegetables
It may take up to 10 tries, or even more, for your child to get used to new foods, flavour and textures.
Be patient and keep offering a variety of fruits and vegetables, including ones with bitter flavours such as broccoli, cauliflower, spinach and cabbage.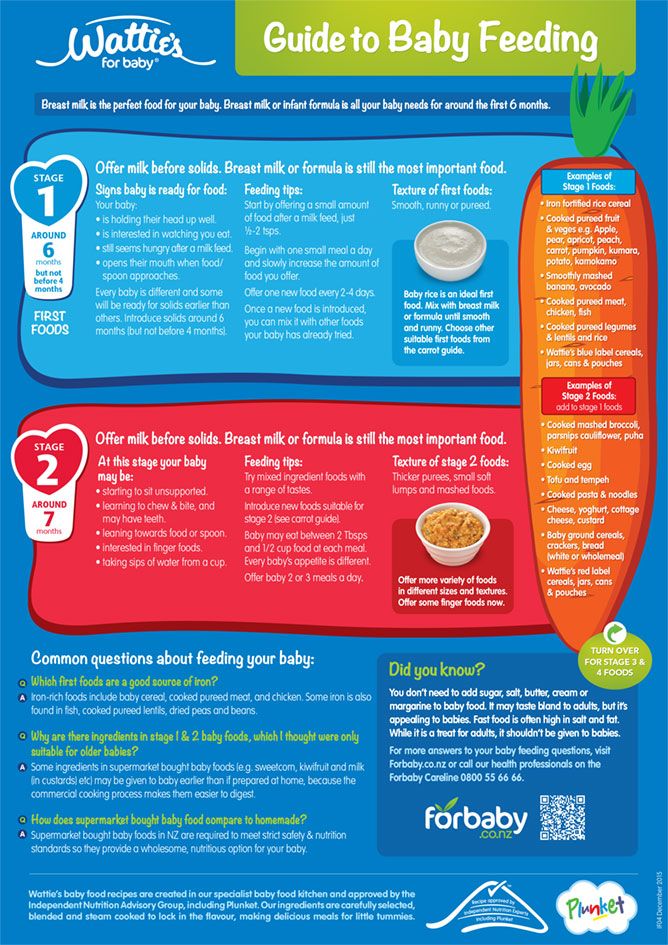 Try to make sure fruits and vegetables are included in every meal.
Try these ways to help your child eat more fruit and vegetables:
give carrot sticks, cucumber stick or slices of pepper with hummus as a snack
give apple slices with smooth peanut butter as a snack
mix chopped or mashed vegetables with rice, mashed potatoes, meat sauces or dhal
add vegetables to classic savoury dishes such as cottage or shepherd's pie, spaghetti bolognese or casseroles
chop prunes or dried apricots into cereal or plain, unsweetened yoghurt, or add them to a stew
for a tasty dessert, try mixing fruit (fresh, canned or stewed) with plain, unsweetened yoghurt.
Read more about how to help your baby enjoy new foods and fussy eaters.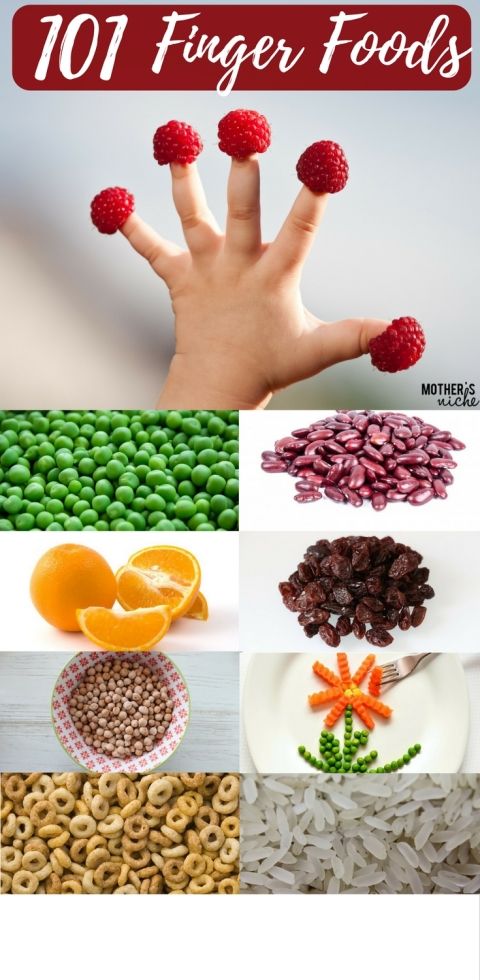 Drinks for babies and young children
From around 6 months, breast milk and first infant formula should continue to be your baby's main drink.
Whole cows' milk can be used in cooking or mixed with food from around 6 months but shouldn't be given as a drink until they are 12 months old. Whole milk should be given to children until they are 2 years old, as they need the extra energy and vitamins it contains.
Semi-skimmed milk can be introduced once your child is 2 years old, as long as they are a good eater and they have a varied diet.
Skimmed and 1% milk are not suitable for children under 5 years old, as they do not contain enough calories.
Sugary squashes, flavoured milk, "fruit" or "juice" drinks and sugary fizzy drinks can cause tooth decay, even when diluted. These drinks can also fill your child up so they're not hungry for healthier food.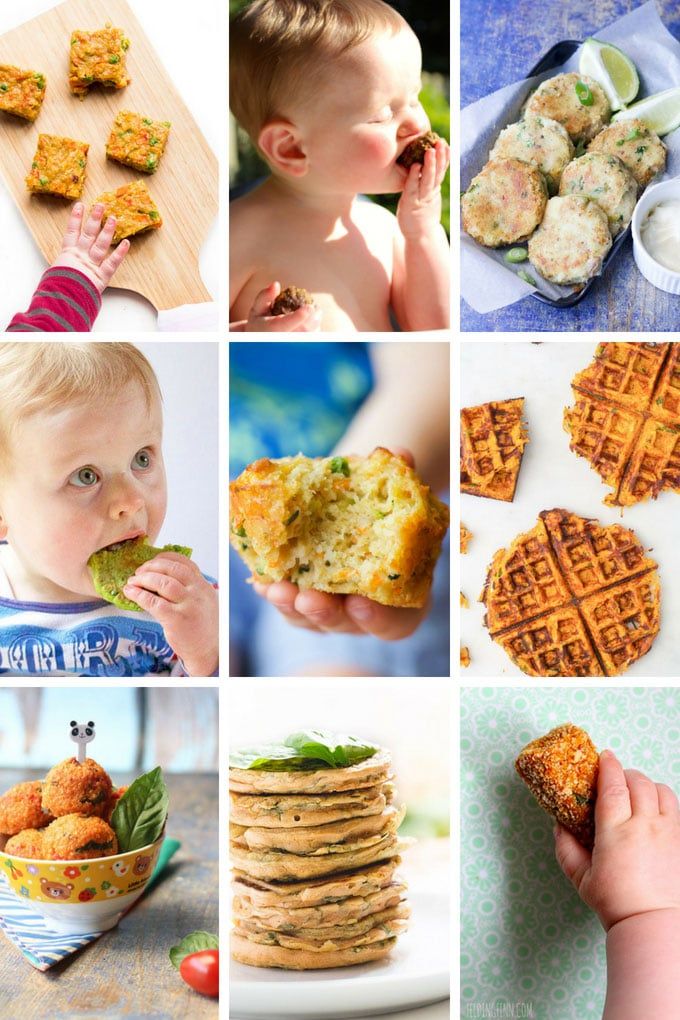 Instead, offer sips of water from a cup with meals.
Read more about drinks and cups for babies and young children.
Further information
Foods to avoid giving babies and young children
Food allergies in children
What to feed young children
Toodler food: common questions
Children's food: safety and hygiene
Baby formula feeding chart: How much formula by weight and age
Is your baby getting too much or too little formula? It's an important question that worries many new parents, especially those with newborns. When deciding how much formula to give your baby, it's important to watch their hunger cues as well as looking at guidelines based on age and weight. In general, before they're eating solids, babies need 2.5 ounces of formula per pound of body weight each day.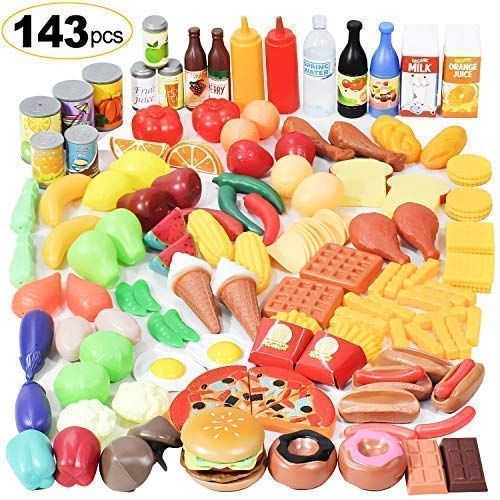 These guidelines are for babies who are exclusively formula-fed for the first 4 to 6 months, and then fed a combination of formula and solids up to age 1. If your baby is getting a combination of breast milk and formula, talk to their doctor for separate advice.
Your pediatrician can tell you where your baby falls on the growth charts, make sure they're growing steadily on their own growth curve, and help you ensure that they're getting a healthy amount of formula. If you're ever worried about your baby's growth, behavior, or development, talk with their doctor.
How much formula for a newborn
For the first few days, offer your newborn 1 to 2 ounces of formula every 2 or 3 hours. (At first, newborns may only take a half ounce of formula at a time.)
After the first few days, give your newborn 2 to 3 ounces of formula every 3 to 4 hours.
Initially it's best to feed your formula-fed newborn on demand, whenever they show signs that they're hungry. Because your little one can't tell you when they want a bottle, you'll need to learn to read their hunger cues.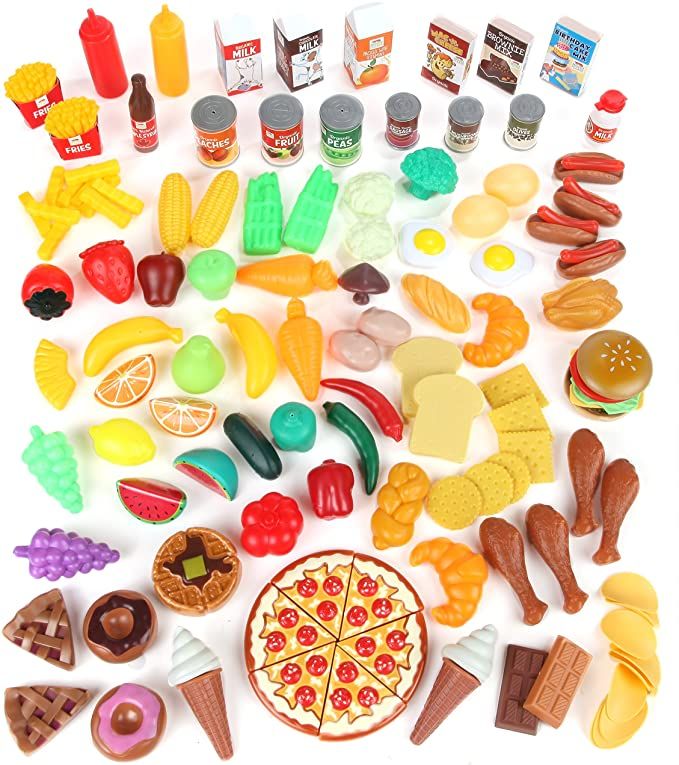 Crying is often a late sign of hunger, so if you can, try to catch the earlier signs that it's time for a feeding.
Here are some hunger cues to watch for:
Smacking or licking their lips
Rooting (moving their jaw, mouth, or head in search of food)
Putting their hands to their mouth
Opening their mouth
Fussiness
Sucking on things
Becoming more alert
Crying
As time passes, your newborn will begin to develop a fairly regular feeding schedule. You'll become familiar with their cues and needs, and knowing when and how much to feed them will be much easier.
Formula feeding chart by weight
During the first 4 to 6 months, when your baby isn't eating solid foods, here's a simple rule of thumb: Offer 2.5 ounces of formula per pound of body weight every 24 hours, with a maximum of about 32 ounces.
| Weight | Ounces of formula |
| --- | --- |
| 6 pounds | 15 fl oz every 24 hours |
| 7 pounds | 17. 5 fl oz every 24 hours |
| 8 pounds | 20 fl oz every 24 hours |
| 9 pounds | 22.5 fl oz every 24 hours |
| 10 pounds | 25 fl oz every 24 hours |
| 11 pounds | 27.5 fl oz every 24 hours |
| 12 pounds | 30 fl oz every 24 hours |
These numbers aren't rigid rules. They offer a rough estimate for what your baby may need. Some babies will grow well while taking less than the recommended amount, while others consistently need more. Your baby's daily feedings will also vary according to their individual needs – in other words, they may want a bit more on some days and a bit less on others.
Formula feeding chart by age
Here are typical amounts per day based on age:
| Age | Ounces of formula |
| --- | --- |
| Full-term newborn | 2 ounces per bottle every 3 to 4 hours |
| 1 month old | 3 to 4 ounces per bottle every 3 to 4 hours |
| 2 month old | 4 to 5 ounces per bottle every 3 to 4 hours |
| 3 month old | 4 to 6 ounces per bottle every 3 to 4 hours |
| 4 month old | 4 to 6 ounces per bottle, 4 to 6 times a day |
| 5 month old | 4 to 6 ounces per bottle, 4 to 6 times a day |
| 6 month old | 6 to 8 ounces per bottle, 4 to 5 times a day |
| 7 month old | 6 to 8 ounces per bottle, 3 to 5 times a day |
From 8 months old until their first birthday, you can expect your baby to have 7 to 8 ounces per bottle, 3 to 4 times a day.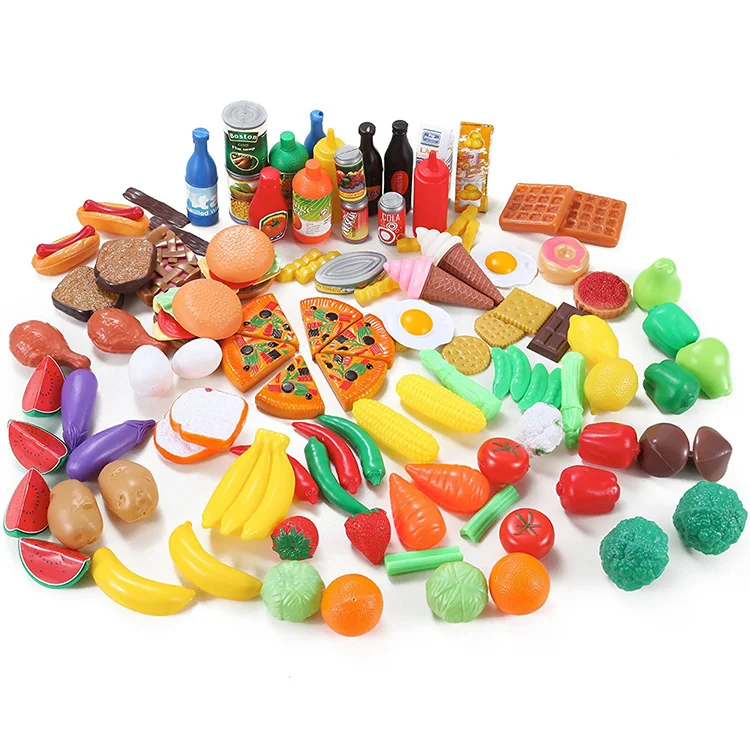 As your baby gets older – and their tummy gets bigger – they'll drink fewer bottles a day with more formula in each. It's important not to overfeed your baby so they'll stay at a healthy weight. Your baby shouldn't have more than 32 ounces of formula in 24 hours.
When they reach their first birthday, they can stop drinking formula and transition to cow's milk in a bottle, sippy cup, straw cup, or open cup. Limit your toddler to 16 to 24 ounces (2 to 2.5 cups) a day of whole milk, so they have room for other healthy foods.
Signs that your baby's getting enough formula
Here are signs that your baby's getting all the formula they need:
Steady weight gain. They continue to gain weight after their first 10 days and follow a healthy growth curve during their first year. (Most babies lose up to 7 to 10 percent of their birth weight in the first few days and then regain it by the time they're about 2 weeks old.)
Happy baby. They seem relaxed and satisfied after a feeding.
Wet diapers. They wet two to three diapers a day in the first few days after birth. Over the next few days, the amount should increase to at least five to six wet diapers a day.
Signs your baby's getting too much formula
Babies are usually good at eating the amount they need, but bottle-fed babies can drink too much at times. Here are the signs that they're getting too much formula:
Vomiting after a feeding may be a sign that your baby had too much. (Spitting up is normal, vomiting isn't.)
Tummy pain after a feeding can also be a sign of overfeeding. If your baby draws up their legs or their tummy seems tense, they may be in pain. (See other possible reasons for stomach pain in babies.)
If your baby seems to want to eat all the time, even after finishing a bottle, talk to your pediatrician. Using a pacifier may help soothe their need to suck.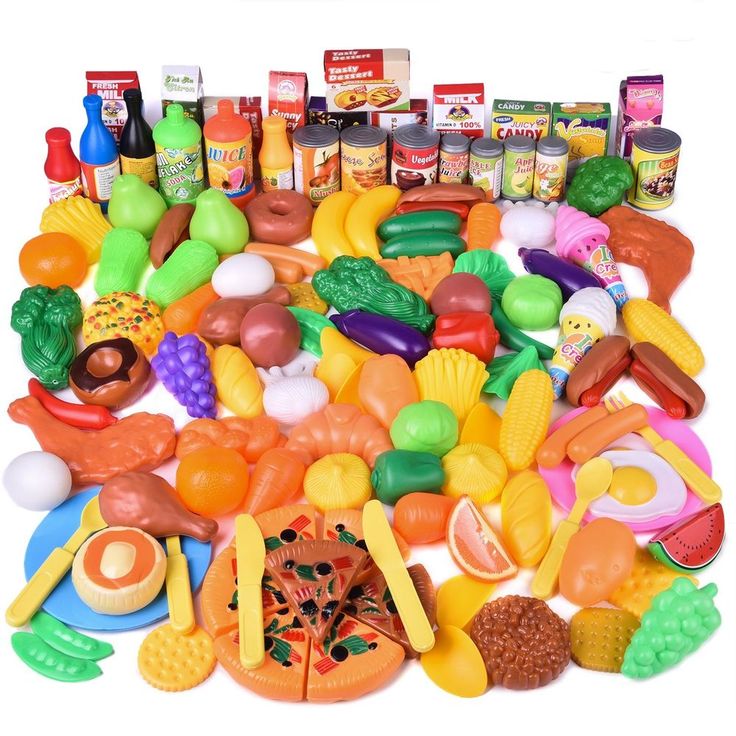 Formula-feeding tips
In general, babies eat when they're hungry and stop when they're full, so resist the temptation to encourage your baby to finish each bottle. Overfeeding during infancy can contribute to obesity later in life.
Don't respond to your baby's every cry with a bottle. They may be crying because their diaper is wet, they're cold or hot, they need to be burped, or they want to be close to you. (Learn more about why babies cry, and how to soothe them.)
Your baby may be hungrier than usual during growth spurts. These typically occur 10 to 14 days after birth and around 3 weeks, 6 weeks, 3 months, and 6 months of age.
Read more:
Formula Feeding Problem Solver
How to safely store and use formula
advertisement | page continues below
Variety of choice - what to give a child?
Reviewer Kovtun Tatiana Anatolievna
9985 views
September 15, 2021
Login or register to save articles and products as favorites
When a baby is just starting to try complementary foods, their assortment is rather poor.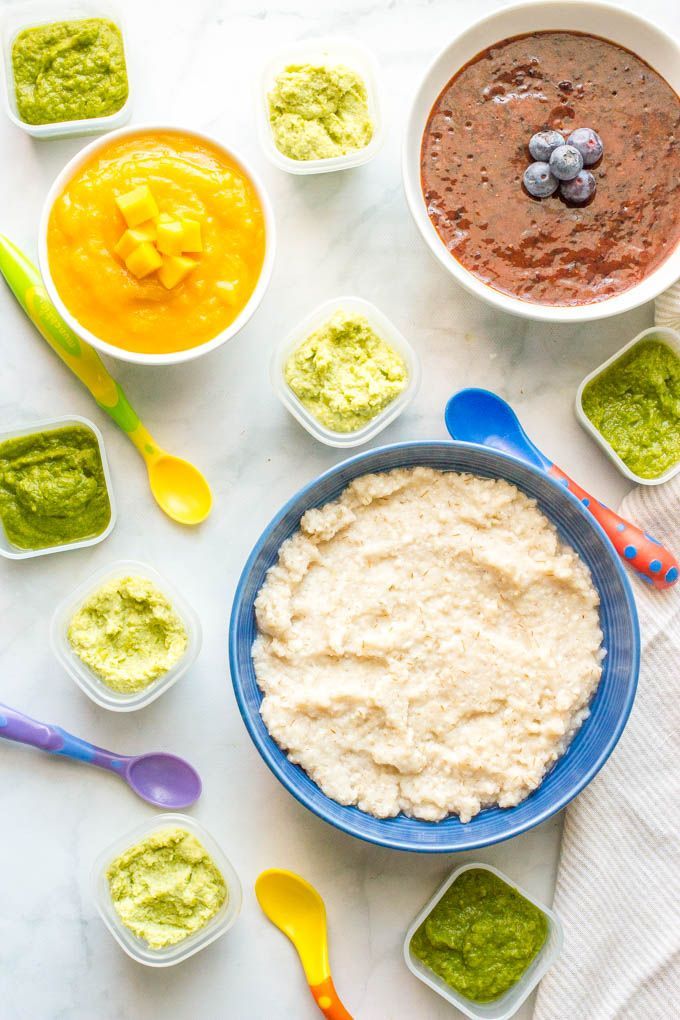 After all, at first the baby must get used to a new food that is different from breast milk or formula. Therefore, this food should be low-allergenic and simple. Gradually, the baby's diet is expanding, and now mothers are already faced with a difficult choice - what to offer the baby from such a wide variety of baby food. Which of these products can a baby, and at what age?
Let's talk about drinks
In the line of baby food "FrutoNyanya" you can see a wide variety of drinks: juices and nectars (single and multi-component), fruit drinks, compotes, jelly, etc.
First question: what is this diversity for and does the baby need it?
The second question - is it possible to give everything from this wide assortment to a child?
The third question - at what age and in what cases can a child be given this or that product?
Variety is useful for forming taste preferences
The fact is that a variety of complementary foods allows you to make a baby's diet more complete - after all, one product may contain a useful substance that is not in another, and vice versa.
In addition, the diversity of the diet contributes to the formation of the taste preferences of the child.
And one more thing - a wide range of complementary foods allows you to maximally individualize the approach to compiling a baby's menu. For example, a child may not tolerate a certain product, or he will not like its taste and the baby will refuse this product. And it's great if there is an opportunity to offer the child something else interchangeable.
Baby's first drink
The first drink that a baby usually tries in his life is usually fruit juice. Fruit juice is introduced into the baby's diet no earlier than 4 months and according to all the rules for the introduction of complementary foods: gradually, starting with a few drops, in 5-7 days increasing the volume to the prescribed age. Of course, in each case, the question of the period of introduction of the product is discussed with the pediatrician.
The first juice should be hypoallergenic monocomponent juice - for this purpose, hypoallergenic juices of the "FIRST CHOICE" from FrutoNyanya are produced from pears and apples.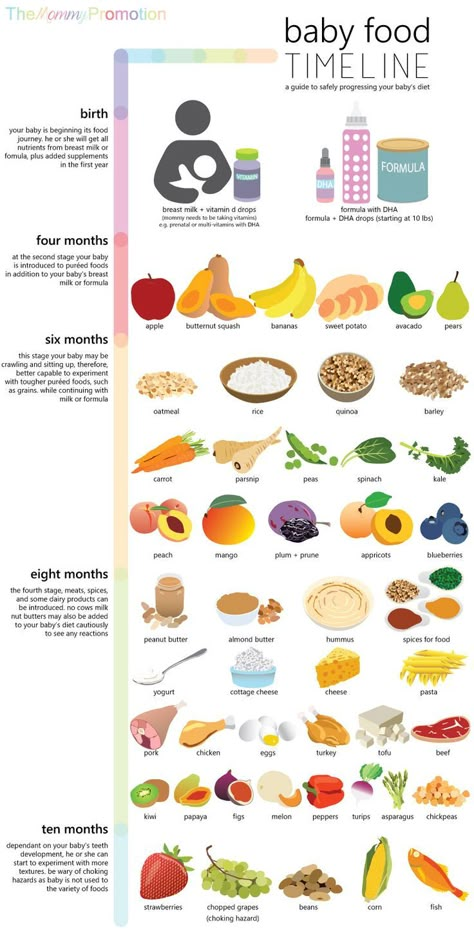 It is these juices that are suitable for the first acquaintance with juice. Clarified apple or pear juice is low allergenic and has low acidity. These properties provide the best tolerance for juices by the baby.
Time for new flavors
After the baby is used to single-component juices, juices or nectars from a mixture of fruits (but not earlier than 5 months), fruits and berries or a mixture of fruits and vegetables to which the child is already accustomed or containing one type of juice new to the baby. After pear and apple juices, juices and nectars from peaches, apricots, plums, cherries, as well as vegetable juices and nectars from carrots and pumpkins can be introduced into the baby's diet. which will expand the menu of the child and diversify his taste sensations.
The pulp contained in juices and nectars enhances intestinal motility, so it is advisable to introduce such juices into the diet of children with a tendency to constipation, but be careful when prescribing babies with unstable stools.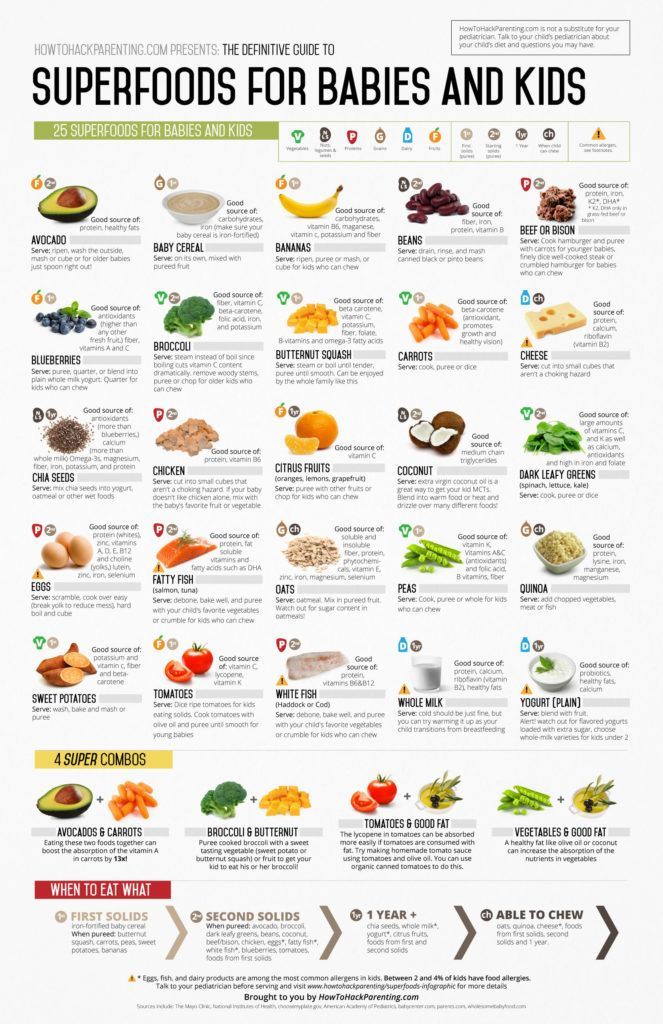 For example, in the line "FrutoNyanya" there are "Nectar from apples and plums with pulp", "Juice from apples and pears with pulp".
Separately, we note that the composition of vegetable nectars "FrutoNyanya": "Nectar from carrots with pulp" and "Nectar from pumpkins with pulp" includes natural juices and purees. Carrots and pumpkin contain provitamin A (beta-carotene), so the nectars from these vegetables are not only tasty, but also healthy. Orange, banana, strawberry juices and nectars should not be introduced earlier than 6-7 months due to their high potential for allergenicity.
Acidic and tart juices and nectars are made, for example, from blackcurrant, rosehip, which contain organic acids and vitamin C. They are recommended to be given to a baby mixed with other juices or in the form of fruit drinks and compotes. Fruit drinks and compotes contain natural juices and (or) purees obtained from berries and fruits with water and sugar.
These juices, nectars, fruit drinks and compotes are widely represented in the FrutoNyanya product line.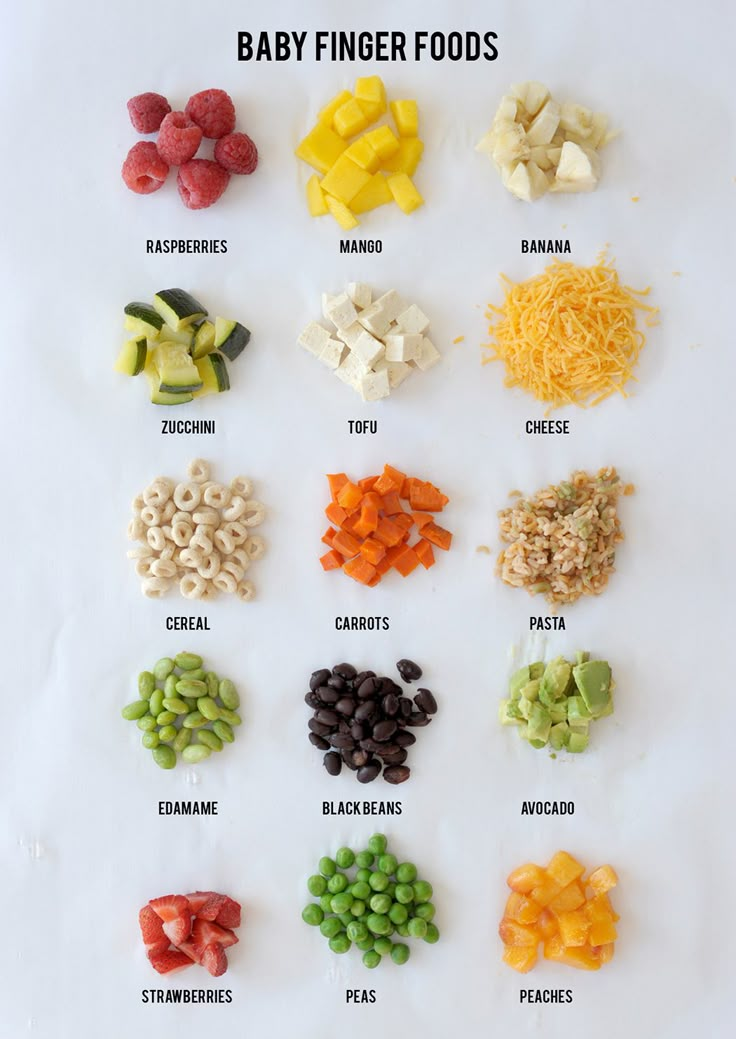 Compotes and fruit drinks, depending on the components they contain, also have certain useful properties. So, prunes and dried apricots in their composition contribute to increased intestinal motility, therefore they are recommended for children prone to constipation. An example of such products can be FrutoNyanya compotes: Compote from apples, prunes and raisins, Compote from apples with extract of raisins and dried apricots.
The timing of the introduction of fruit drinks and compotes, as well as juices and nectars, depends on the components included in their composition - for example, "Cherry and Raspberry Compote" can be introduced from 5 months, and the more allergenic "Apple and Strawberry Compote" - from 6 months.
Combined drinks
For example, the herbal extracts included in the "Drink from apples with chamomile and linden extracts" (for children from 6 months) have a calming, slight antispasmodic and anti-inflammatory effect.
Thus, the choice of drinks for the baby is great, you just need to choose what your child needs, of course, taking into account the recommendations of the pediatrician.

For information about age restrictions on the use of FrutoNyanya products, see the individual packaging. Specialist consultation is required. The first choice of products for the first acquaintance with the corresponding category of FrutoNyanya products.
Reviewer Kovtun Tatiana Anatolievna
Scientific adviser of PROGRESS JSC, Ph.D.
From childhood, we must teach our children to choose from the variety of foods that are really good for health. The nutrition of children is somewhat different from the nutrition of adults. If the child's nutrition system is built correctly, then the child develops normally, both physically and mentally.
Make your family's way of life by introducing your child to proper nutrition every day. There is no need to arrange constant lectures from this on the topic of what is useful and what is harmful.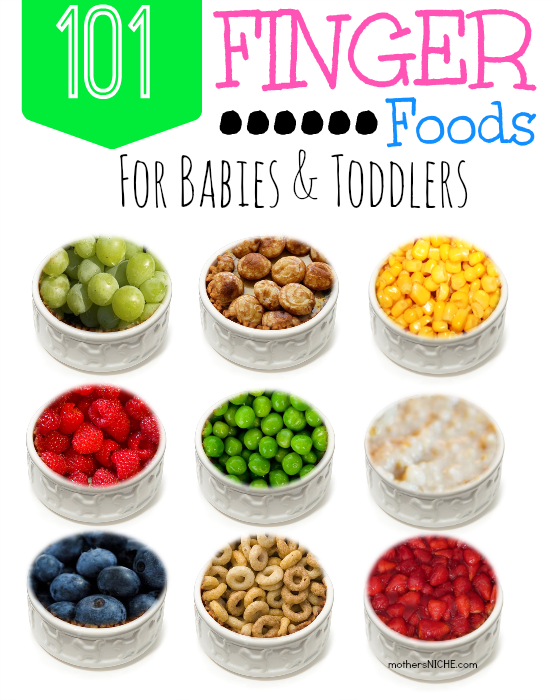 By actively communicating with your child, setting an example, you instill good eating habits.
Only good things should be spoken at the table. The situation should help the child to relax, then the appetite will be good and the mood will be friendly. Children can help you with serving and decorating dishes. When serving vegetables and fruits, ask the children what vitamins and minerals they contain and why they are so useful. In order to organize the proper nutrition of the child, you need to follow several important rules:
Rule 1
Food should be varied.
This is an important condition for the child's body to receive all the substances necessary for growth and development. Every day, the child's menu should include: fruits and vegetables; meat and fish; milk and dairy products; grain products (bread, cereals, cereals). Insufficiency or excess of food consumed by a child can adversely affect the activity of the gastrointestinal tract, contribute to metabolic disorders, increase overweight (even to various degrees of obesity) or lead to malnutrition.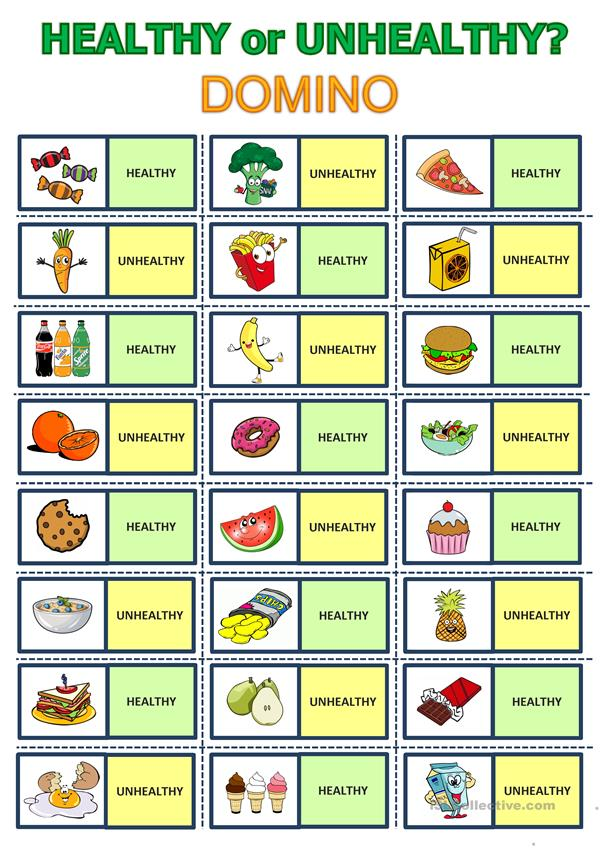 If the child refuses to eat a healthy dish, invite him to experiment and make the dish unusual.
So, with the help of dried fruits and nuts, you can put a funny face on porridge, use ketchup and greens to draw a pattern on scrambled eggs, put mashed potatoes on a plate in the form of a snowman figure, etc.
What should not be used in children's nutrition:
Offal other than liver, tongue, heart; blood, liver, raw smoked sausages.
Deep fried food and culinary products, chips.
Curds, condensed milk with vegetable fats.
Kumis and fermented milk products containing ethanol (more than 0.5%).
Cream confectionery containing vegetable protein.
First and second courses based on fast food concentrates.
Vinegar, mustard, horseradish, hot peppers and other hot spices and food products containing them, including hot sauces, ketchups, mayonnaises and mayonnaise sauces.
Pickled vegetables and fruits.
Natural coffee and carbonated drinks, apricot kernels, peanuts.
Products, including confectionery, containing alcohol.
Food products containing a large amount of food additives in their composition (information is indicated by the manufacturer on consumer packaging).
Dry concentrates for cooking first and second courses (soups, Dosherak vermicelli, cereals).
Rule 2
Your child should eat regularly.
Compliance with the diet of children is of great importance for the absorption of nutrients by the body. Preschool children are recommended to eat 4-5 times a day, every 3 hours, at the same time, distributing the diet as follows: breakfast - 25%, lunch - 35%, afternoon snack - 15%, dinner - 25% . At school age, it is advisable to have four meals a day, every 4 hours with an even distribution of the daily ration: breakfast - 25%, second breakfast - 20%, lunch - 35%, dinner - 20%.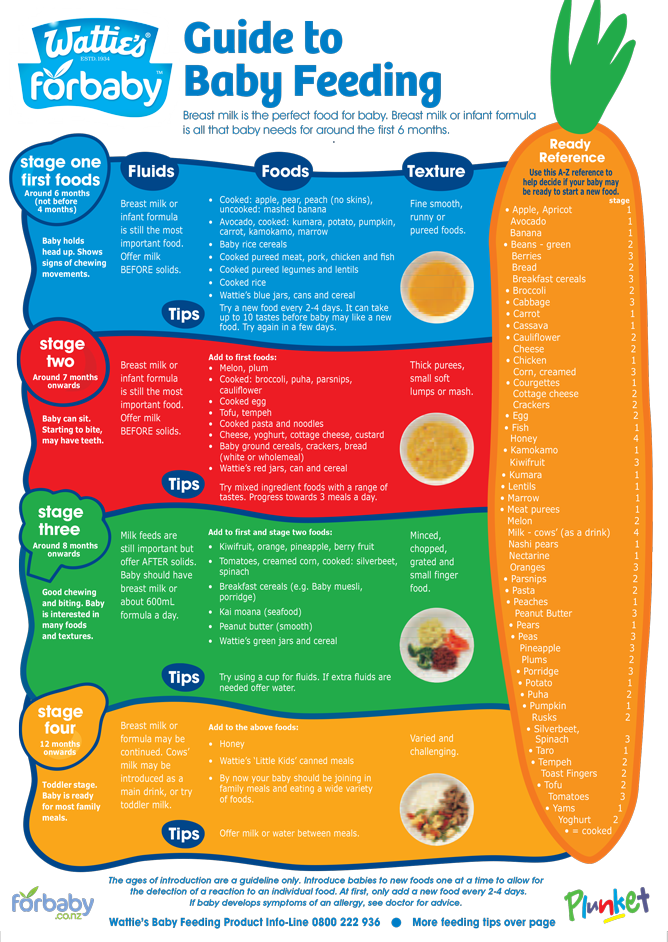 Try to stop snacking and teach your child to eat only at the table. If this still doesn't work, offer fruit, biscuits, juice for a snack - food that will help drown out hunger, but will not ruin your appetite.
Proper organization of meals at school in the form of hot school breakfasts and lunches
is an important health-improving measure for children-students. are paying attention. Eating sandwiches, pizza, chips, chocolate bars is harmful because - this food is inferior in composition and also irritates the stomach, contributing to the development of gastritis.
Rule 3
A child's diet should replenish his daily energy expenditure.
If your child is overweight, limit the amount of sweets and high-calorie desserts, empty the refrigerator. Put a bowl of fruit on the table, a plate of whole grain bread. Children can eat fruits without any restrictions, it is almost impossible to overeat them, and they are very useful.