Frozen baby food bites
Frozen Baby Food Dots Recipe
Posts may contain affiliate links, meaning that I may earn a commission if you use a link provided.
Jump to Recipe
This frozen baby food dots recipe post was sponsored by Beech-Nut® Naturals™.
Frozen baby food dots are an easy finger food idea perfect for teething toddlers and self-feeders. 
This baby food hack has been a total game changer in our house, so I wanted to take a minute to share it with you all today.
These frozen fruit and vegetable dots couldn't be any easier to make, made with just one household staple – Beech-Nut® Naturals™ baby food purees.
Finger Food for Toddlers
If your toddler is anything like my little guy, he would much rather feed himself than have mommy or daddy spoon feed him. 
While he gets plenty of  practice feeding himself, there are times when we would rather avoid the inevitable mess that goes along with learning how to use to spoon.
That is why I love these baby food dots. They are the perfect finger-food for self-feeders like our little guy. 
Easy Way to Get Your Toddler to Eat More Veggies
It doesn't hurt that baby food dots are also a great way to sneak more vegetables into our son's diet.
Nathaniel typically refuses vegetables such as zucchini, peas, and carrots, but he will happily eat any flavor of Beech-Nut® Naturals™, which are purees made with real fruits and vegetables without anything artificial. I literally have yet to find a variety that he doesn't enjoy.
Turning a jar of baby food into frozen dots is such an easy way to make sure he is getting the nutrient-rich veggies that his little body needs.
Great Way to Use Up Extra Baby Food
Has your toddler started refusing baby food now that they moved up to finger foods? 
Luckily, our son still loves his baby food purees, but I know some babies begin to refuse purees one they start self-feeding.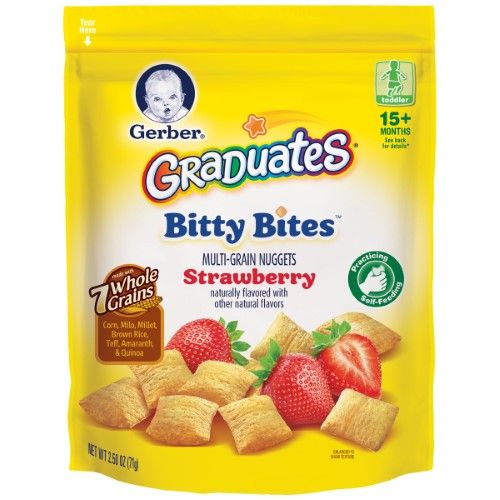 Making a few batches of frozen baby food dots would be a great way to use your jars of baby food to make something that your child can feed themselves.
Great for Teething
I have also found that these frozen fruit and veggie dots are an awesome treat for when my son is teething.
The cold baby food dots must feel great on his sore little gums, and likely help to give him some relief.
How to Make Frozen Baby Food Dots
As I said, making these baby food dots really couldn't be any easier. All you need are some supplies that you most likely have at home and one ingredient — baby food.
In our home, we love Beech-Nut® Naturals™ — their delicious baby food purees are 100% natural, nothing artificial.
Inspired by homemade, Beech-Nut® Naturals™ are made with real fruits and vegetables, just like you would use at home.
Some of our favorite Beech-Nut® Naturals™ varieties for making frozen baby food dots are:
Just Carrot, Corn, & Pumpkin
Just Pear & Blueberry
Just Spinach, Zucchini, & Peas
Just Apple & Kale
Just Sweet Corn & Green Beans
But feel free to use whatever varieties you like!
As far as supplies, here is everything that you will need:
sandwich baggie
scissors
wax paper or parchment paper
baking sheet
Start by lining your baking sheet with wax paper.
Then, spoon the baby food into a sandwich baggie. 
Tip: place the baggie in a mason jar to hold it open
Use scissor to clip off just the corner of the baggie. Be careful not to cut too much!
Pipe small dots of baby food onto the lined baking sheet. Each dot should be just a little bit larger than a chocolate chip.
Once you have finished piping,  place baking sheet in the freezer to let the dots freeze up. Once frozen, transfer to an airtight container and store in freezer. Remove as needed and serve immediately.
The dots do begin to melt quickly after being removed from the freezer, so I like to remove just a couple at a time, then go back and grab more as he finishes them up.
One 4 oz jar of Beech-Nut® Naturals™ will make approx. 50 frozen baby food dots.
I hope your little one enjoys these tasty snacks!
Remember, always consult with your pediatrician before introducing new foods to you baby.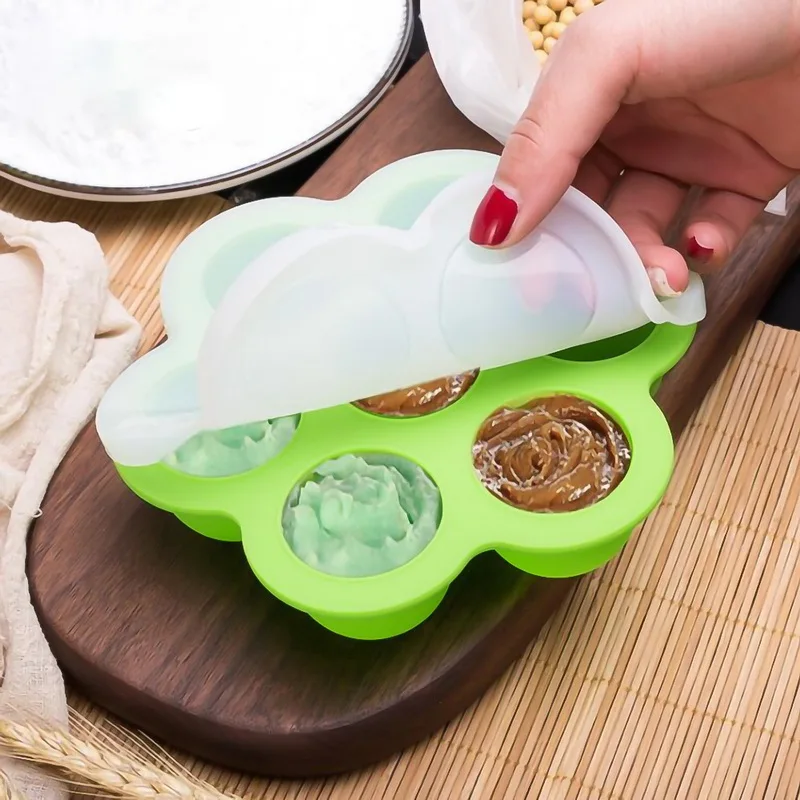 Only a medical professional can determine whether a food is age appropriate and safe for your baby.
Ingredients
4-oz jar Beech-Nut® Naturals™ (any variety)
Instructions
Line a baking sheet with wax paper.
Spoon baby food into sandwich baggie and snip the corner very slightly.
Pipe small baby food dots onto lined baking sheet.
Place baking sheet in freezer until dots are frozen, at least 1 hour.
Quickly transfer to an airtight container or baggie and place back in freezer. Remove as needed for serving.
Organic Nutritious Baby & Toddlers Meals - Made Fresh
We Are Here as an Extension of Your Love & Care
Our Bambino's Family Team will provide the best, most pure, fresh and nutritionally balanced organic baby and toddler food to help your little one grow strong and healthy. All of our recipes are created with love and dedicated medical research from our founder Zoi Maroudas along with leading allergist and pediatrician's recommendations.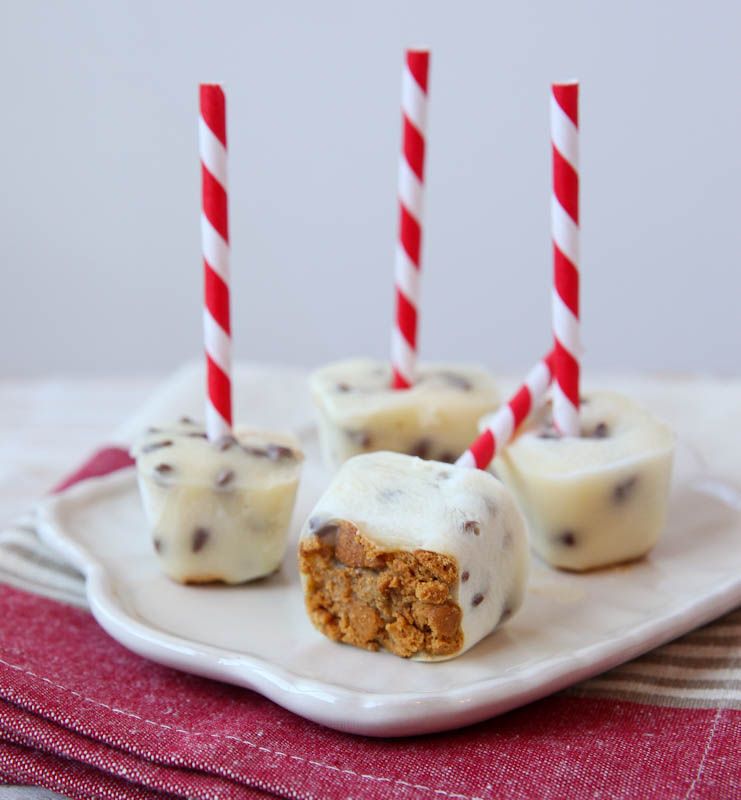 We look forward to taking this nutritional journey with you and your family with our fresh and convenient national delivery service.
Each balanced meal is thoughtfully prepared with the freshest organic ingredients for your baby and toddler to grow healthy and strong.  Our founder creates savory flavors that appeal to the youngest palates and deliver the most nutrition in every spoonful.  We are dedicated to helping develop little one's healthy eating habits for life, preventing food allergies, helping those with food allergies and ensuring all nutritional needs are met with the highest standards.
From our Family Farms to Our Kitchen to Your Door
Our ingredients are grown specifically for Bambino's Baby Food from certified organic and natural farmers.  Our produce are grown in Alaska's pure, natural and untainted soils, where vegetables are nurtured with nutrient rich glacier waters.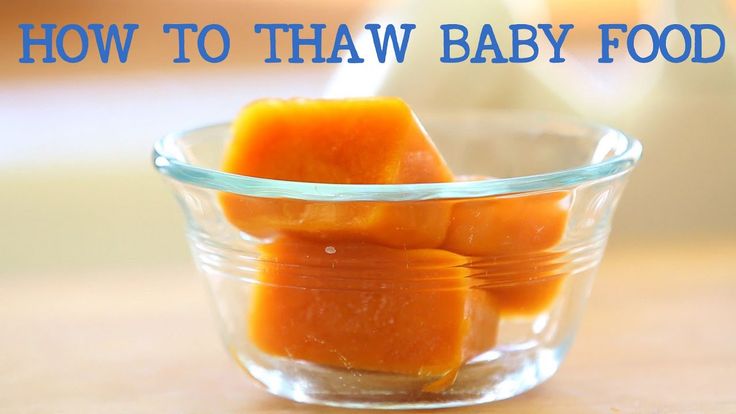 Our omega rich Wild Alaskan sustainable seafood is harvested ethically by traditional fisher families. Our 1st Cold Press Young  Maroudas Olive Oil comes from our family orchard in Zakynthos, Greece ensuring essential vitamins, omegas and flavor. All together our natural organic ingredients are harvested for optimal  nutritional freshness. 
We Welcome You to Stop By and See our Facility and Learn More About Our Ingredients and Our Products
Our cooking process is simple and pure. First we start with finest, freshest quality ingredients and combine them with our Mediterranean inspired recipes that have been calculated for baby and toddler developmental  and nutritional needs.  With precise temperature control and our flash freezing method we maintain all the natural rich nutrients from our fresh ingredients. All of our Bambino's Baby Food products are fresh, healthy, delicious and easy to prepare for little little new to sold foods to active busy fast going toddlers. All of our products are free of preservatives, additives and fillers of any kind.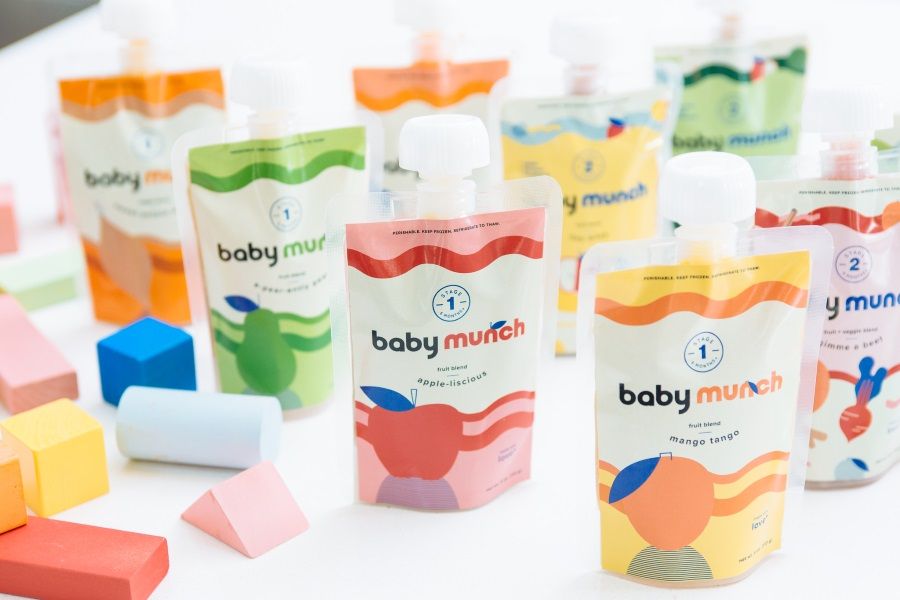 In fact when you compare any of our Bambino's products you will find us 7 to 10 times more nutritious! 
Together with complete transparency, traceability and great flavored meals we aim to nourish a healthier, happier and safer generation. ❤️ 
Looking for the perfect baby gift that will stand out and have a very special meaning?  Our Bambino's Gift Card is a excellent choice.  It's practical, it's delicious and it is perfect for families looking to make their own fresh organic foods plus we have a great selection of newborn and mama gifts!      
SHOP
"It's designed specifically to prevent infants from developing the peanut allergy," said founder Zoi Maroudas.
We're proud to offer the first Peanut Allergy Prevention Cookie and help reduce your little one's chance of acquiring a peanut allergy by 80%. The Peanut Mani teething cookie is created under the guidance of leading medical research and specifically created for infants with the exact amount of peanut protein to help build up natural immunity.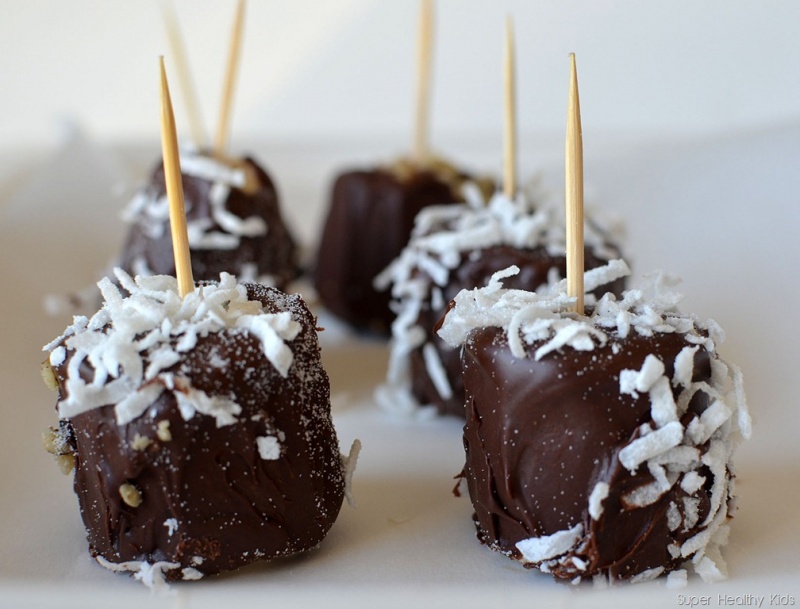 The supported science comes from LEAP and LEAP ON  first published by New England Journal of Medicine and National Institute of Health.  Our cookies are 100% natural with no sugar or preservatives and most import we take the guessing work out on how and how much to introduce to your baby/Infant. The studies suggest begin at 4 months of age. Let the Peanut Mania begin!
[ Shop for Peanut Cookie ]
From fun frozen shapes to full flavored delicious meals in under a 1 minute. See how in this video!
Bambino's Baby Food provides freshly farmed frozen baby meals and nutritious cookies specific to your baby's dietary needs. All of our products are made with loving care, delivered from our kitchen to your home.
Our frozen meals are super convenient and quick prepare.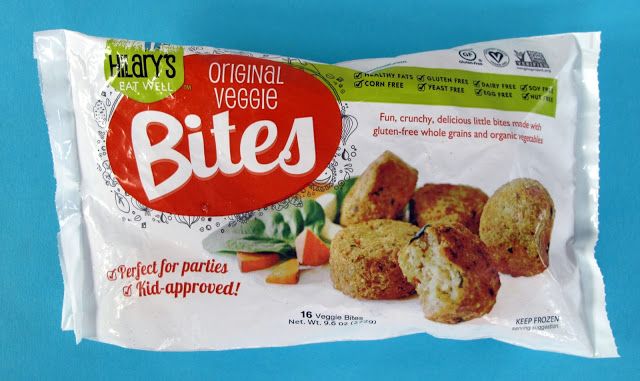 They come in stand up resealable pouches with 12 to14 star shaped cubes. Remove the amount of cubes desired, warm, and serve. Each meal can be specifically portioned for your child. Little ones love eating the frozen star shaped cubes, helps comfort teething as well as providing excellent nourishment. Our patented frozen star form fits perfectly in little hands.
Parents and caregivers once you have placed your order we will begin making your fresh and delicious baby products.  You can expect delivery within a week or earlier.  Once the seal has been broken it is best to follow the instructions to preserve quality freshness of product and best to consume within a month with proper storage. Unopened frozen baby food have a shelf life of 4 months from the date of purchase.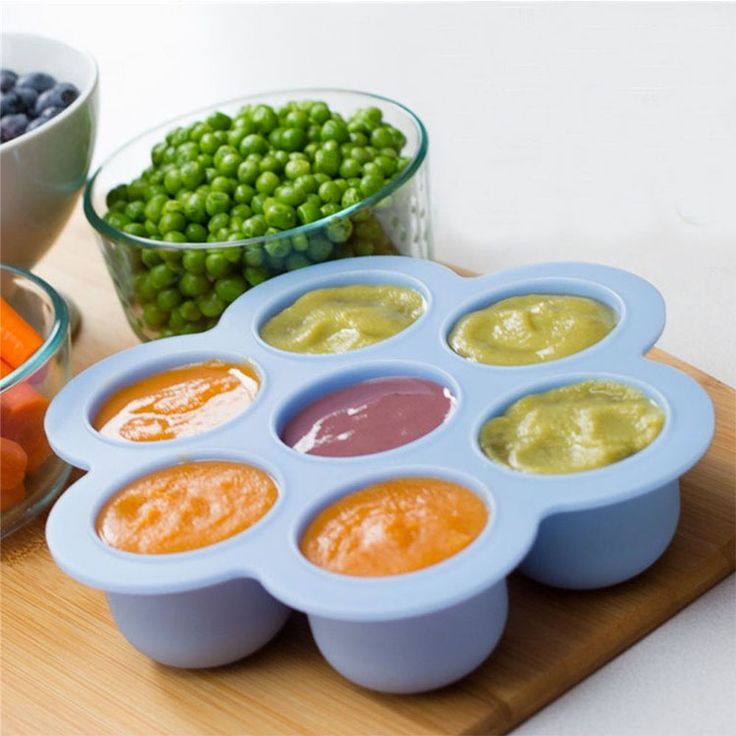 For your convenience we offer 1 months supply or baby food subscription service.  We ship all over the US.  With various options to choose from, you can find the perfect fit for your family's nutritional needs: Gluten free, Vegetarian, Vegan, Combo, and Pescetarian. 
Order organic natural perfectly balanced frozen baby food and have it delivered to your door.  A flat rate shipping of $39.95 is limited to 3 cases of baby food.  An email will be sent out the day before your order is expected to arrive with tracking number and expected time of arrival.  Please place baby food immediately in freezer to preserve quality and freshness.
We love hearing from our Bambino's Family's.  Send us photos and stories on Facebook, Twitter or Instagram and as a thank you we will send you additional Bambino's Products to enjoy.  
https://www.facebook.com/BambinosBabyFood/
https://twitter.com/BambinosBaby
Moms, Dads, Caregivers: Are you a professional writer and are intrigued with our products?  Please send us an email and let us work together to help families grow Strong and Healthy.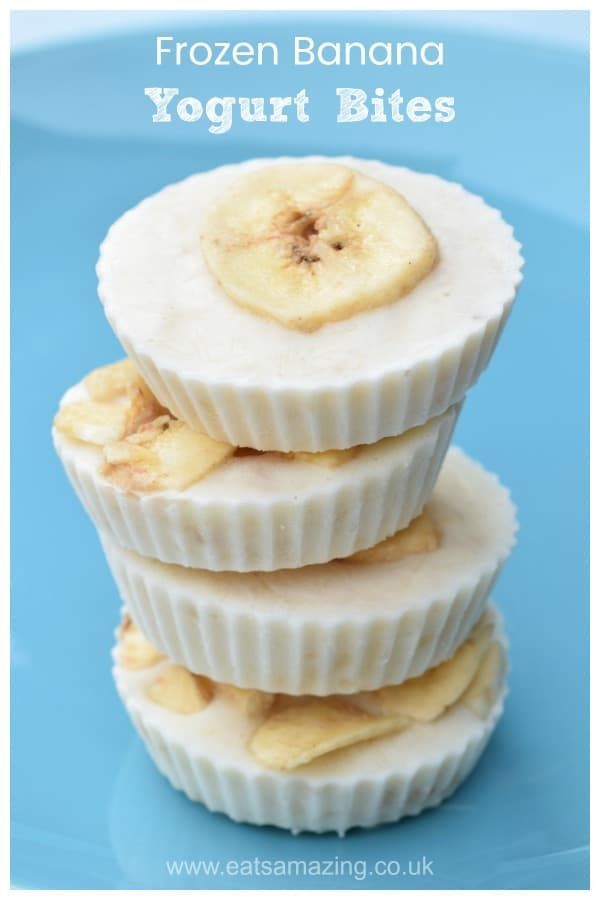 Our founder is willing and ready to share leading research, give guidance on nutrition as well as answer questions about our Bambino's Baby Food products.
Subscription Baby Food Service available and Ships to your door:
 Alabama, Alaska, Arizona, Arkansas, California, Colorado, Connecticut, Delaware, Florida, Georgia, Hawaii, Idaho, Illinois Indiana, Iowa, Kansas, Kentucky, Louisiana, Maine, Maryland, Massachusetts, Michigan, Minnesota, Mississippi, Missouri, Montana, Nebraska, Nevada, New Hampshire, New Jersey, New Mexico, New York, North Carolina, North Dakota, Ohio, Oklahoma, Oregon, Pennsylvania, Rhode Island, South Carolina, South Dakota, Tennessee, Texas, Utah, Vermont, Virginia, Washington, West Virginia, Wisconsin, Wyoming
Baby food leftovers - Encyclopedia Baby food
Victoria Levchuk©
Offering tons of ideas and recipes for using leftover baby food, as well as tips on how to safely store leftover baby food.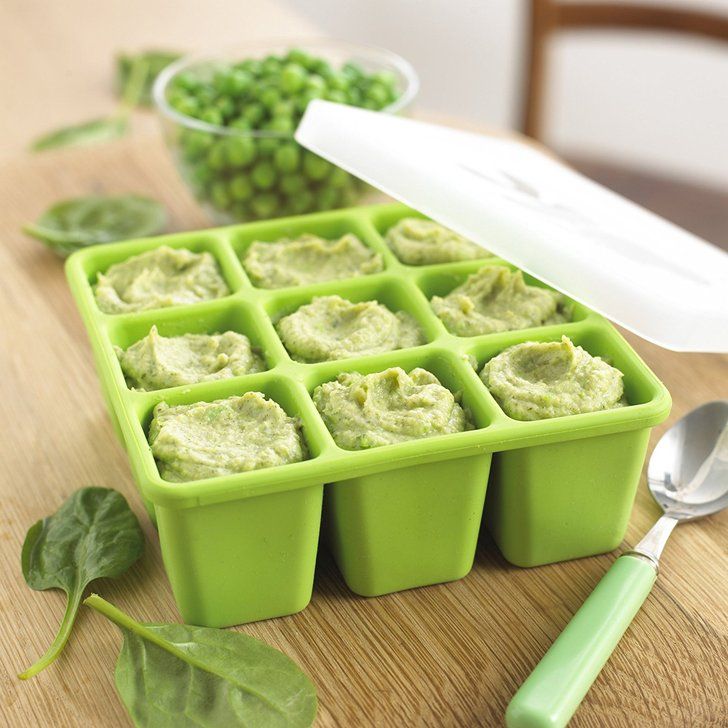 Store-bought puree can be stored in the refrigerator for up to 24 hours. At the first feeding, a jar of baby food is opened each time a new one, with the introduction of 2-3 new products, you can store baby puree in the refrigerator for 24 hours and give the baby during this period. The main thing is to let the child adapt to a new product without pathogenic organisms inside the baby puree for the first time, which appear during long-term storage in the refrigerator.
Usually, when a certain amount of complementary foods is introduced into the child's diet, mothers transfer the baby to homemade baby puree, which is prepared every day, after 8-9 months - every other day.
Good to know!

How to make baby puree thick in consistency
Clean Plate Syndrome - why it is harmful to force a child to finish eating.
Tasty tales, if the child does not eat well - fairy tales that can be read to the baby.
Fish food is all about introduction to fish food.
Day 1: Child's breakfast - a step-by-step guide for parents on how to return healthy food to the family.
Leftover baby food, both industrial and homemade, can be easily frozen and used within 3 months of freezing. The main thing is to follow all the rules and regulations for freezing baby food, which can be read here.
And now let's get down to the fun part, how to use leftover baby food, we'll describe everything in more detail.
Table of contents:
Can leftover baby food be reused? Yes, if the product is not a first food and is not contaminated. If the baby was fed directly from the jar, and a spoon that was in the child's mouth often fell into it, you need to throw away the baby food or finish eating it yourself. Microbes from a child's mouth can make baby food an ideal breeding ground for pathogens.
If the jar was warmed up with baby food, then it is also better to refuse long-term storage of baby puree.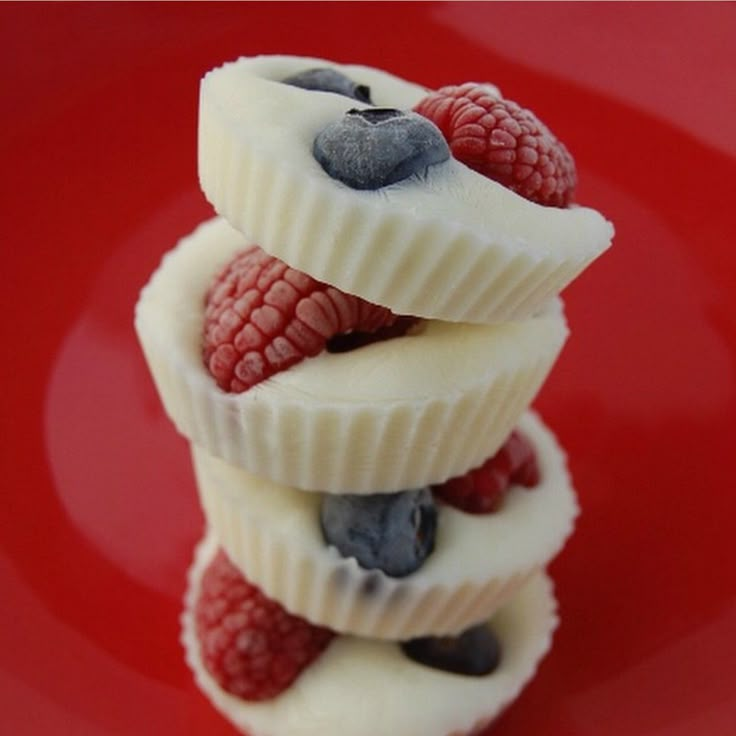 But if the right amount of baby food is laid out with a clean spoon on a plate, and then immediately closed with a lid and put in the refrigerator, then baby puree can be used within 24 hours from the moment the jar is opened.
Leftover baby food can be used within 24 hours or frozen for up to 3 months.
How do I store leftover baby food? Homemade baby food is best stored in small containers with tight lids. Store-bought baby food is best stored in the same glass jar it was sold in. It is best to freeze baby food in special freezer jars or ice molds to make small cubes. Once they are frozen, transfer the cubes to a bag and leave in the freezer. Be sure to note the date of freezing baby food.
What can be made with leftover baby puree:
1. Leftover fruit baby food can be used as a regular breakfast jam, or simply spread on bread or toast with baby puree. Various spices can be added to these baby purees to enhance the taste, for example, cinnamon can be added to applesauce.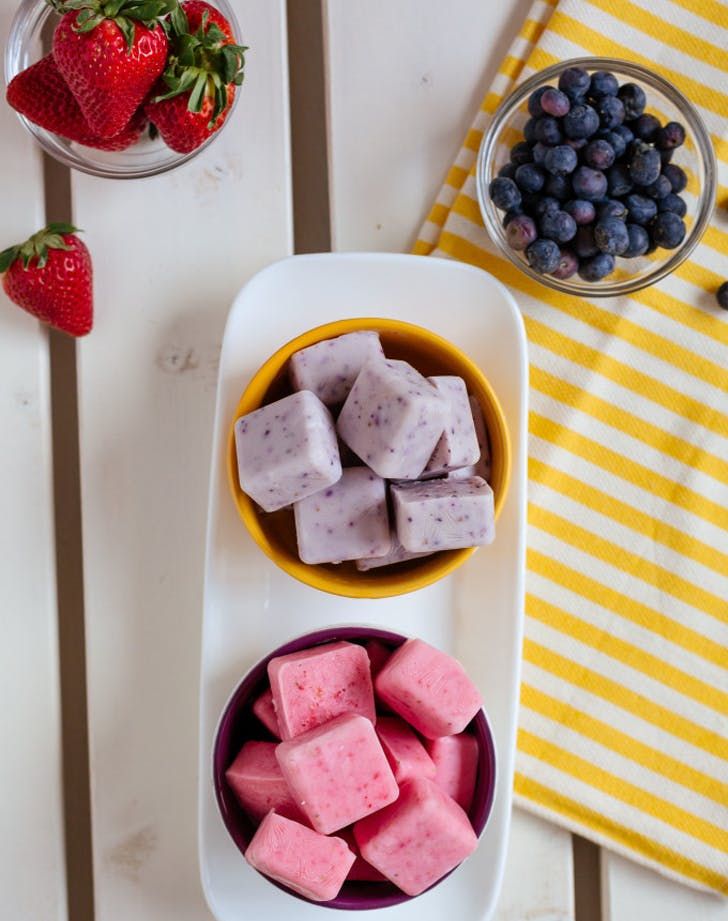 2. Mix baby food fruit puree with oatmeal, yogurt, cottage cheese or milkshake. Perfect for smoothies, the remains of baby porridge for thickening, will also add nutrition and nutrients.
3. Add leftover fruit puree to a cake or any other pastry. Baby food adds moisture and extra flavor to the flour product. You can make cookies, cake, pancakes or bread.
4. Use fruit puree as jam and dip crackers or other pieces of fruit into it.
5. Use leftover applesauce to make homemade ketchup.
6. Add leftover vegetable puree to tomato sauce and mix with pasta or use on pizza. For example, zucchini or zucchini baby food pairs perfectly with spaghetti sauce.
7. Use leftovers to make mashed potatoes.
8. Use leftover mashed vegetables to make zucchini, carrot or other vegetable pancakes.
9. Mix mashed vegetables with rice to make rice balls or rice cakes.
10. Add leftover vegetable puree to the omelet.
11. Add vegetable, meat and fish purees to soup, stew.
12. Use leftover mashed meats to make baby meatballs or baby burgers.
13. Use baby food puree to make savory meat, vegetable and cheese muffins.
14. Marinate meat in leftover baby puree for a rather savory dish.
15. Fish complementary foods are ideally combined with cereals, for example, if you mix the leftover red salmon from a jar with boiled buckwheat, you get an amazingly tasty adult dish. Sometimes we just buy a couple of cans of salmon to eat with buckwheat, although we are already big.
Where else can you use leftover baby puree?
1. The leftover baby porridge can be used as a face mask, or put in the leftovers directly into the bath and take it. For example, oatmeal is good for soothing irritated skin, and is suitable as an excellent light peeling.
2. Mix any leftover baby food with essential oil (a couple of drops) and add a scrub ingredient, mix everything. Use within a week. Sugar, salt, coffee, coconut flakes, tangerine or orange peels, etc.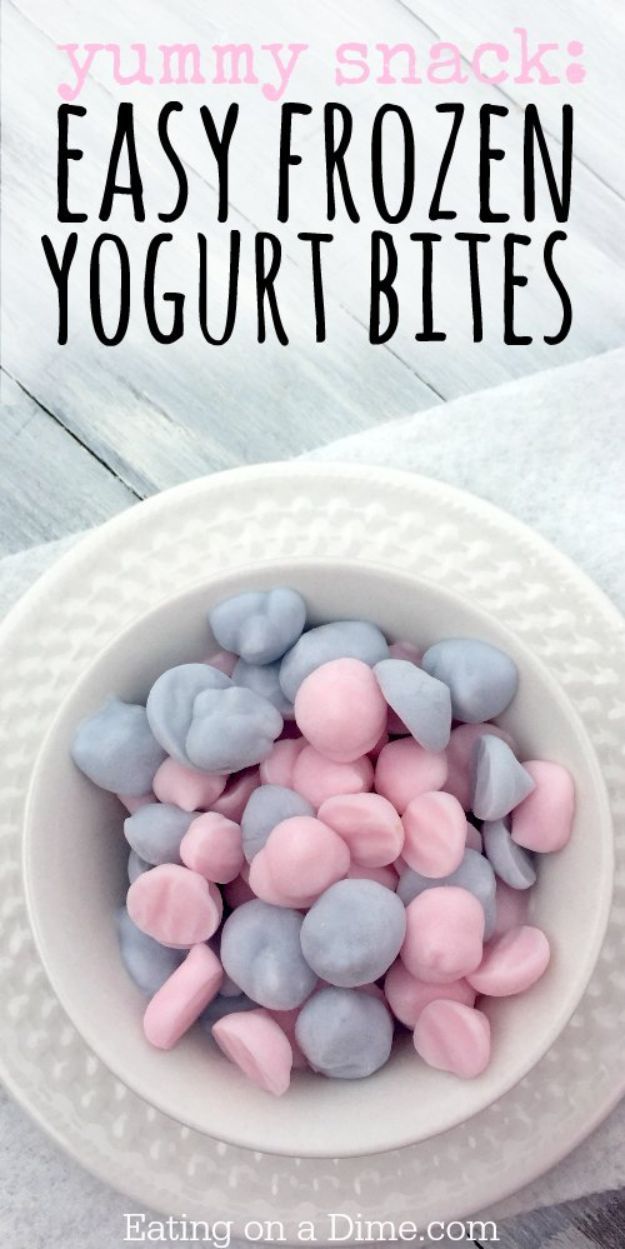 can be used as a scrubbing ingredient.
3. Use leftover baby food as sensory material, the baby can get used to the textures and feel the food in a small basin.
4. Use instead of paints, give the child a sheet of paper and baby puree, let him draw with his hands. True, the works of the young artist are best thrown away after, and the baby himself is well washed.
Remains of baby food and the older child
Also, don't forget about the older child, if complementary foods are introduced for the younger one, then the first baby can safely eat up the baby purees, especially those he likes. And leftover baby puree is a great way to add some vegetables to your older child's diet. After all, you can do it very discreetly and almost imperceptibly, cook pasta with a unique vegetable puree sauce. Fruit purees can be served to a child with pancakes, hash browns or cookies for breakfast.
You can serve the puree in a separate bowl for dipping the product, or pour the puree over pancakes or make funny faces, etc.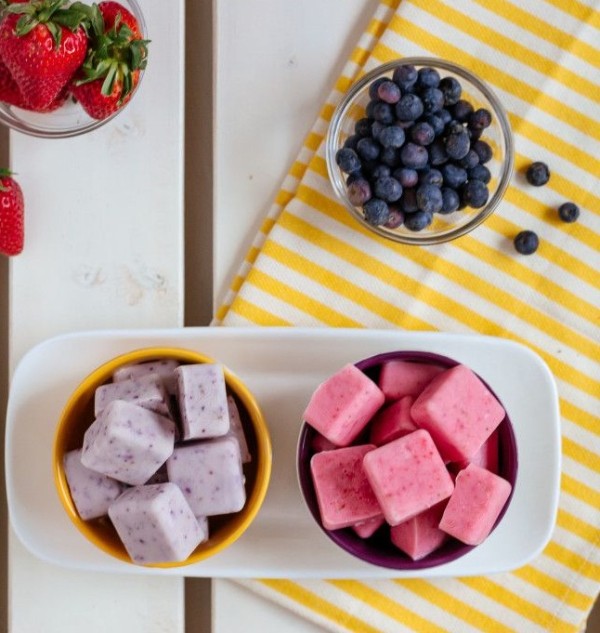 Also, oatmeal porridge with a natural sweetener, in the form of fruit puree, is perfect for breakfast. Moreover, baby puree can be kept in the refrigerator for 2-3 days without loss of taste and quality, the main thing is to follow the rules for use, and the older child who has gone through kindergarten is not afraid of such pathogens.
What else to do with leftover baby puree?
Baby food is perfect for losing weight and sick people who, for one reason or another, need to eat pureed food. After childbirth, women are put on a mashed diet temporarily so that the body recovers.
Also, do not forget about pets who will like the leftovers of baby food, not only meat purees, but also vegetable and fruit, the main thing is to offer.
I also heard that fishermen use baby food as bait for fish, mixing it with cereals and other products.
And also if a bodybuilder lives in the house, then you can safely feed him with the remnants of baby food, especially milk mixtures and baby cereals, which for some reason did not go into the baby's complementary foods.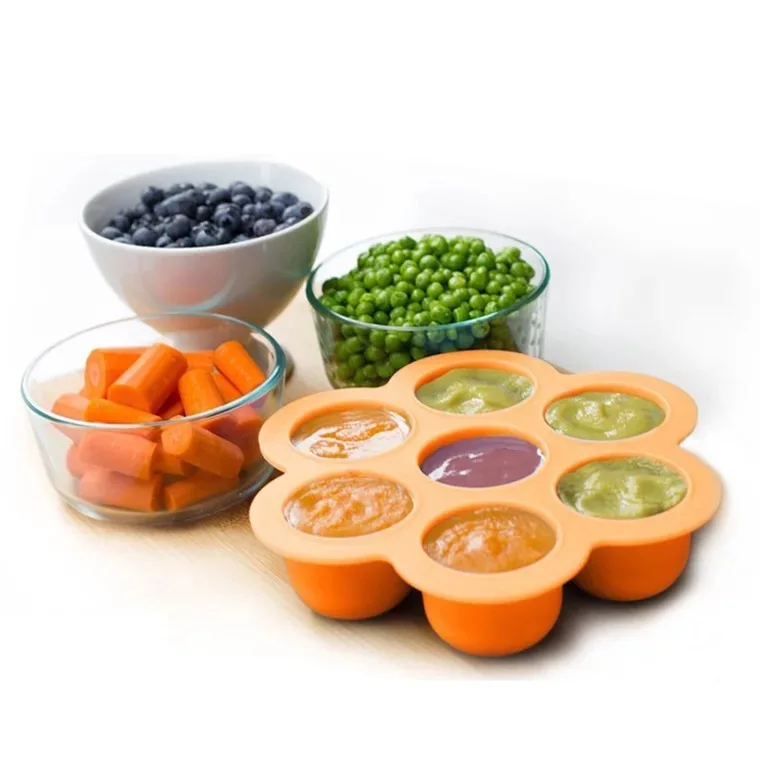 I hope I have fully answered the question of how to store and use leftover baby food, what to cook with leftover baby puree, whether leftover baby puree is thrown away, what to do with leftover baby food, etc. Everyone has their own way of using the leftovers of baby purees, someone finishes eating after the child, someone throws it away, someone, in order to save money, uses the leftovers of mashed potatoes in the preparation of new delicious dishes, it's up to the parents themselves to decide what to do, we offered only a couple of practical ideas, that can be applied in life.
Frozen baby food leftovers - Encyclopedia Baby food
Frozen complementary foods
Victoria Levchuk©
frozen baby food leftovers
The child grew up, switched to an adult table, and leftovers of frozen baby food remained in the refrigerator. It's good if there are very few of them left, but if the freezer is full. What to do?
We have already written about baby food leftovers and what to do with puree leftovers, how to store them.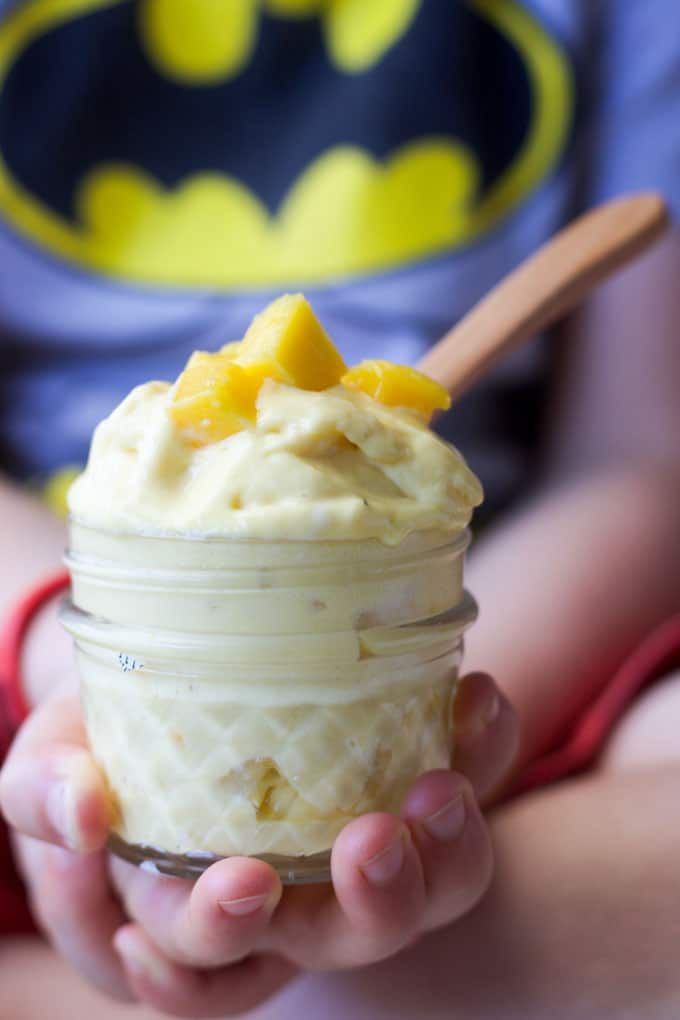 Today I offer an article about the remnants of frozen baby food and what to do with frozen cubes.
Pre-frozen cubes can be thawed or used frozen if used in a meal.
Contents:
Most mothers freeze their breast milk for one reason or another. A common reason is the creation of extra milk in case the mother urgently needs to leave the baby with someone, or antibiotics, or another reason when the mother is unable to feed her baby with her milk, but plans to continue to do so later. But there comes a moment when frozen milk is no longer required, what to do? Leftover baby food in the form of frozen breast milk cubes can be used to make baby milk porridges, and they are much healthier than cow's milk.
Also, breast milk is considered an excellent ingredient for soap, as it has a beneficial effect on the skin of the face. Breast milk has anti-inflammatory, soothing, moisturizing and rejuvenating properties. Therefore, mothers who make soap at home can make skin-friendly soap from breast milk.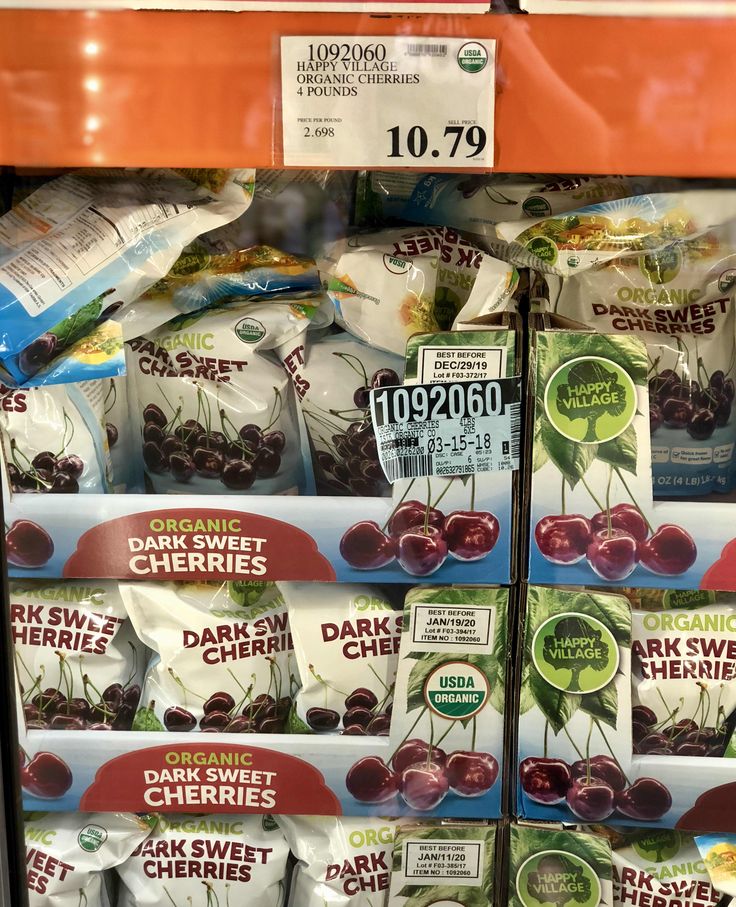 You can also make face masks with oatmeal or other ingredients. If the expiration date of the frozen breast milk cube has expired, then you can use it for a bath, both for an adult and a baby. The effect of using such a bath is amazing, the skin is soft and pleasant to the touch.
Use of leftover frozen fruit baby food:
Frozen baby food cubes can be eaten as jams or jams, just add spices like cinnamon or a little sugar to enhance the taste.
Frozen fruit puree leftovers can be used with yoghurts or cottage cheese, smoothies, cereals.
Add fruit purees to baby meatballs.
Fruit puree is a wonderful addition to rice balls or just rice.
Use frozen fruit puree cubes as dipping sauces for finger food.
Add leftover frozen fruit puree to pastries, biscuits or bread.
Mix with pancakes or use as a pancake sauce.
Use fruit purees to make baby juices with pulp.
Use frozen fruit puree cubes to flavor water, tea, compotes and refrigeration.
Frozen banana, strawberry, raspberry, blueberry cubes make great ice cream for older kids (no defrosting required).
Frozen fruit cubes are perfect for adding a unique flavor to champagne to celebrate the end of breastfeeding, for example.
Very often fruit frozen baby food cubes are used for various adult alcoholic cocktails, the main thing is to look for recipes on the Internet.
Use frozen fruit cubes in a nibbler when teething, the cold is known to be great for soothing sore gums.
Use of leftover frozen vegetable baby food:
Use vegetable cubes of frozen baby food for pasta or rice sauce.
Add frozen vegetable cubes to mashed potatoes.
Add some vegetable cubes to cookies or bread.
Pour thawed vegetable puree over pieces of boiled or stewed meat.
Add vegetable purees to sauces and ketchup.
Frozen vegetable cubes are the perfect addition to soups.
Use of leftover frozen meat and fish baby food:
Meat and fish leftovers from frozen baby food can be used for adult meals such as navy pasta or potato casserole.