Gerber baby food competitors
Food Fight : Gerber and Rivals Struggle for Growth in Baby Food Industry
The company that invented baby food is having a harder time selling it these days.
Gerber Products Co., the company that brought the first strained peas onto the market in 1927, has lost market share to second- and third-place competitors since implementing a price increase last September that wasn't initially matched.
Meanwhile, facing slowed population growth in the United States, Gerber and its major rivals must target new consumers--such as children of different ages and the growing Latino and international markets--to keep profit improving in the nearly $1-billion-a-year industry, analysts said.
Under pressure from the competition, Gerber earlier this month forecast lower earnings for the current fiscal year, shocking Wall Street enough to tumble Gerber's stock to $29.875 a share, down $5.25, or 15%, on a single day in mid-December.
Gerber's 5.5% September price hike wasn't initially matched by either of its main competitors--Ralston Purina Co.
's Beech-Nut brand oJ. Heinz Co.'s baby food line. In some regions of the nation, those rivals also offered coupons and other promotional deals that lowered their prices, stealing cost-conscious buyers away from Gerber.
"Beech-Nut had an incentive not to raise prices and to promote a little bit to clear out the excess because it's converting its bottle size from 4.5 ounces to 4 ounces," said industry analyst Michael Mauboussin of First Boston.
Gerber's rivals have since announced or implemented comparable price hikes, so Gerber will probably regain its former customers, Mauboussin said.
Gerber is also optimistic. "We anticipate our market share will come right back," Gerber spokesman Steve Poole said. "It's hardly a three-horse race when we have 70% of the market."
Gerber had 72% of the market before its latest price increase, Poole said. A distant second to Gerber's $655 million in annual sales is Beech-Nut with $129 million, or a 14.2% share. Heinz follows with $96 million, a 10.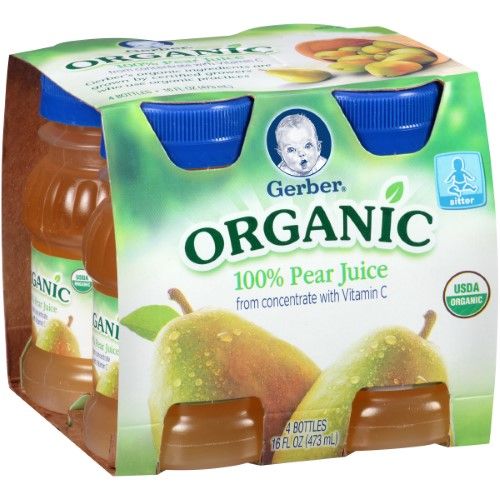 6% share.
Stephen Carnes, an analyst for Piper Jaffray, questions the wisdom of further price increases in a slow-growing market.
"Strained peas are strained peas. I don't care whose label is on it, it's the same on the inside," Carnes said. "It still comes down to being a price-sensitive product.
"Food price inflation is not ready to happen yet because the consumer is not ready to take price increases right now."
Analysts say these manufacturers will have to find new kinds of customers to increase profit and revenue.
Although all three of the big manufacturers already offer products for different stages in a baby's growth, Gerber and Beech-Nut have launched new lines aimed at slightly older children.
Gerber calls its products Gerber Graduates, for children 10 to 30 months old.
"We introduced Gerber Graduates (because) parents tell us they don't know what to do when the toddlers have gained a little independence in what they eat," Gerber spokesman Poole said.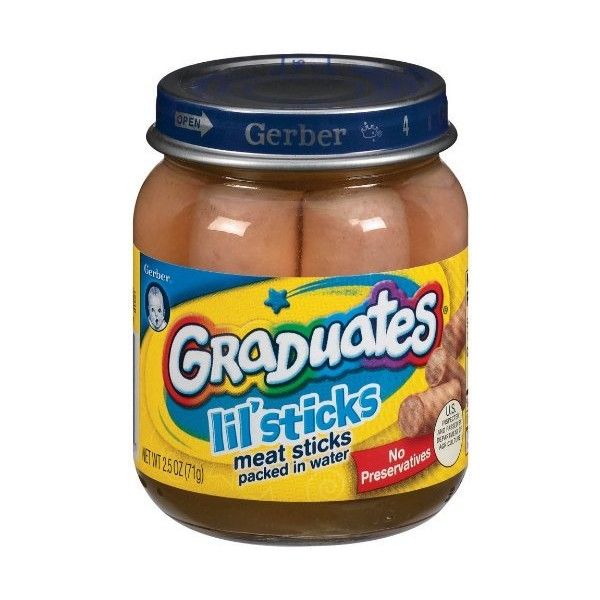 The Graduates line, and Beech-Nut's Table Time, eliminate the guesswork for parents about which foods are appropriate for a child's first solid food.
By dicing carrots and other vegetables into larger pieces, and creating such things as turkey products that look like cocktail frankfurters, older children are encouraged to handle food themselves.
"These are finger foods because part of the child's developmental process is to learn to use their fingers," Poole said.
Beech-Nut has also developed new products for babies still on formula.
Baby's First Water With Fluoride is billed as a convenient way to give infants the fluoride needed to develop strong teeth, even before the teeth are visible. The product can also be used to prepare infant formula.
Another new approach by both Gerber and Beech-Nut is to use unusual fruits in their jarred foods and combination juices. Gerber said its tropical juices with papaya and mango are meant to appeal to the nation's growing Latino population.
Besides juices, Gerber has also added the exotic fruits to rice cereal and other products, and the new lines seem to be catching on, Poole said.
Poole said Gerber intends to add products to these new lines to reach even more of the 4% of American households that have young children.
Analyst Mauboussin stresses that companies such as Gerber will also have to expand into overseas markets. Gerber already sells "rice with young sardines" in Japan, "strained mango" in the Philippines and "lamb stock stew" in Australia.
And while the company has sold products overseas for more than 30 years, it had only about a 15% market share in Japan until renewing an aggressive international campaign two years ago.
Global Dried Baby Food Market Analysis
Nestle, Gerber, Abbott, Nutricia, JH J Heinz, Earth's Best, Holle, ASAHI Group Foods Ltd., Danone, Milupa, and Pfizer Inc are among the key competitors in the industry. Other key players include NurturMe, Organix Brand, Raptakos Brett & Co.
Ltd, Beingmate Co Ltd, HIPP GmbH, Tiger Brands, Kewpie, Nascens Enterprises Private Ltd., Early Foods Private Limited, Slurp Farm, and Firmroots Private Limited.
| Source: Global Market Estimates Global Market Estimates
---
Brooklyn, New York, Feb. 17, 2021 (GLOBE NEWSWIRE) -- According to a new market research report published by Global Market Estimates, the Global Dried Baby Food Market will grow at a CAGR value of around 13.5 percent during the forecast period [2021 to 2026].

Dried Baby Food is either refrigerated or powdered form products that have a comparatively higher shelf life than traditional packaged food. These products are easy to carry and consume.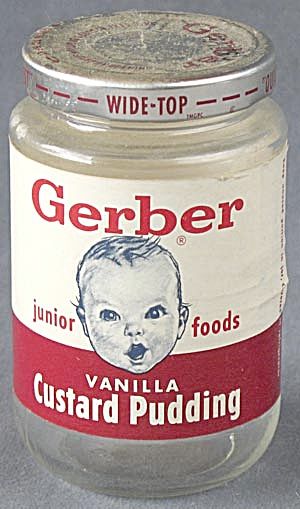 Meeting government standards in terms of food safety, hygiene, and nutritional value along with attractive flavored product variety will drive the Dried Baby Food demand. 
Browse TOC on "Global Dried Baby Food Market - Forecast to 2026" https://www.globalmarketestimates.com/market-report/global-dried-baby-food-market-2721
Snacks such as biscuits, nutritional bars, sticks, and puffs hold the most potential
Change in lifestyle and eating habits among children will drive the demand for nutritional snacks as they are an easy substitute for junk food. Government intervention to curb obesity among children will influence the adoption of these nutritional snacks.
Products such as granola bars and oatmeal biscuits are highly preferred by parents while shopping for kids' food. The promotion of healthy munching among toddlers or infants while traveling or during movies has directly stimulated the demand in this segment.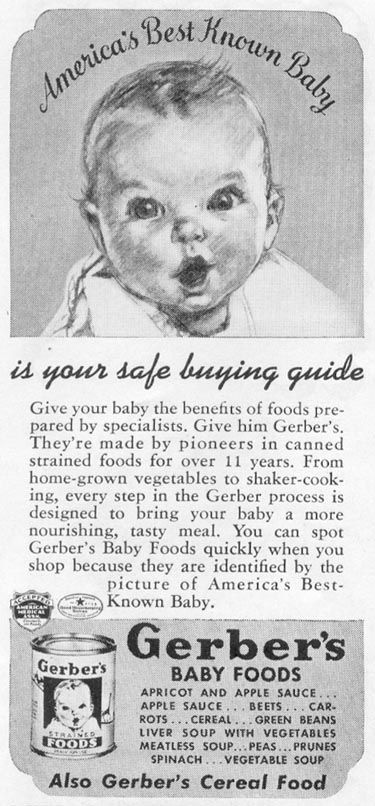 Teething sticks and mouth melt puffs are the key trending products for infants under the age of 12 months. The baby starts eating solids or food other than milk by the end of five months. During this period the teething also takes place which makes the infants irritable. By taking the herb-infused teething sticks the infant feels at ease and also enjoys the taste buds. Mouthmelt puffs are best recommended for babies above 6 months as the baby enjoys eating with no choke threat. 
Online grocery shopping trend
Less time consuming, large product variety, more discount offers, and product comparison are key factors stimulating online distribution channel demand. Amazon, Target, Buy Buy Baby, Bigbasket, and Flipkart offer a large variety of baby foods. Online channels have a wide reach which influences food manufacturers to partner with these channel providers. Also, fast deliveries with hygienic packaging has built trust among consumers to opt for online shopping.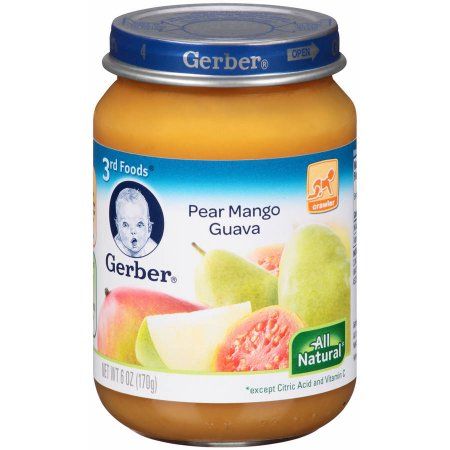 Dried baby food acceptance in North American creche and day boarding schools
Obtaining high nutritional value and meeting FDA standards are key factors to adopt these products by the crèche and day boarding schools. As they are easy to carry, feed, and also have a higher shelf life, which makes it easier for schools to stock the product. Also, these foods are best in building independent feeding habits from the very initial stage. 
Companies focus on mergers & acquisitions with domestic manufacturers
Global companies with a wide product variety are engaging in partnerships with local manufacturers and suppliers to extend their reach in remote areas. Abbott Nutrition, Nestle, Gerber, JH J Heinz, Nutricia, Earth's Best, ASAHI Group Foods Ltd., Holle, Danone, Pfizer Inc, and Milupa are major market shareholders.
Product Outlook (Revenue, USD Million, 2019-2026)
Cereals & Porridge
Nutritional Powder
Snacks
Dehydrated Fruits
Freeze Dried Strained Fruits & Vegetable
Others
Distribution Channel Outlook (Revenue, USD Million, 2019-2026)
Hypermarket/Supermarket
Convenience Stores
Pharmacy
Online
Others
Regional Outlook (Revenue, USD Million, 2019-2026)
North America                                                                                 
The U. S.
Canada
Europe
Germany
UK
France
Italy
Spain
Russia
Rest of Europe
Asia Pacific
China
India
Japan
South Korea
Australia
Rest of Asia Pacific
Latin America
Brazil
Argentina
Mexico
Rest of Latin America
Middle East & Africa
Saudi Arabia
UAE
South Africa
Rest of the Middle East & Africa
Request Sample Copy of the report at "Global Dried Baby Food Market - Forecast to 2026" https://www.globalmarketestimates.com/market-report/global-dried-baby-food-market-2721
Contact: Yash Jain
Email address: yash.jain@globalmarketestimates.
com
Phone Number: +16026667238
Website: https://www.globalmarketestimates.com/
---
Tags
Global Dried Baby Food Market Dried Baby Food Market Dried Baby Food Baby Food Market Fortified Baby Food Market Baby Food
---
Contact Data

 Contact: Yash Jain Email address: yash. [email protected] Phone Number: +16026667238
 
Contact
Eight trusted baby food manufacturers
Baby food is a product that buyers treat with special attention, choosing not only by price, but also by brand, their confidence in it.
First, let's look at the assortment of baby food. On the shelves of the store you can see such products for babies as:
milk formula - an alternative to breast milk
puree in jars - vegetable, fruit or meat
baby cereals
juices, fruit drinks and nectars
Every parent wants their child to eat healthy and high-quality products, without harmful additives and with the maximum amount of useful ones. Such products are produced by several well-known brands,
8. Agusha
This brand has shown the world a wide range of products for baby nutrition:
"The first spoon" - dairy, meat, fruit products and water, which are suitable for the first feeding. nine0010
"Agusha" - a brand that is recommended for use by children from 6 months of age.
"I myself" - designed for children from 2.5 years.
Advantages of the brand in an affordable price, a wide range and a breakdown by age, starting with the youngest.
Cons - the composition does not always do without unhealthy additives.
7.
Heinz
Heinz is an American baby food brand. Their strong point is porridge, here they have a wide range. In general, their choice of dishes for grown-up children is very decent, but for the smallest it is not rich, they do not produce products for newborns. nine0003
Pros of Heinz - assortment, price and mostly good composition.
Cons - no food for newborns.
6.
Nutricia
Nutricia (Netherlands) is a manufacturer that has focused on infant formula.
Their line is represented by mixtures: "Baby", "Baby", "Nutrilon".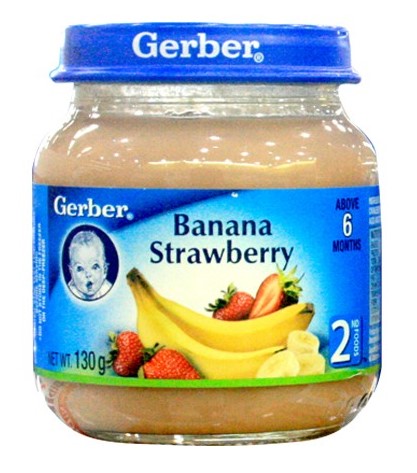 Pros:
A wide range of formulas for all tastes, for children with different needs, for all budgets. nine0010
Good composition
The ability to keep breastfeeding while supplementing with formula, the formula will not cause the baby to refuse the breast.
Cons: not noticed
5. Fruto Nyanya
A Russian company that deservedly fell in love with compatriots. They have everything – cereals, juices, purees, treats…
Pros:
Variety of flavors and products
Price
Children enjoy eating the products of this brand. nine0010
Cons: not noticed
4. Semper
Swedish premium brand, which includes such advantages as:
A wide range, including for newborns and children with special needs.
European quality
There is food for older children, complex meals
But there were some drawbacks.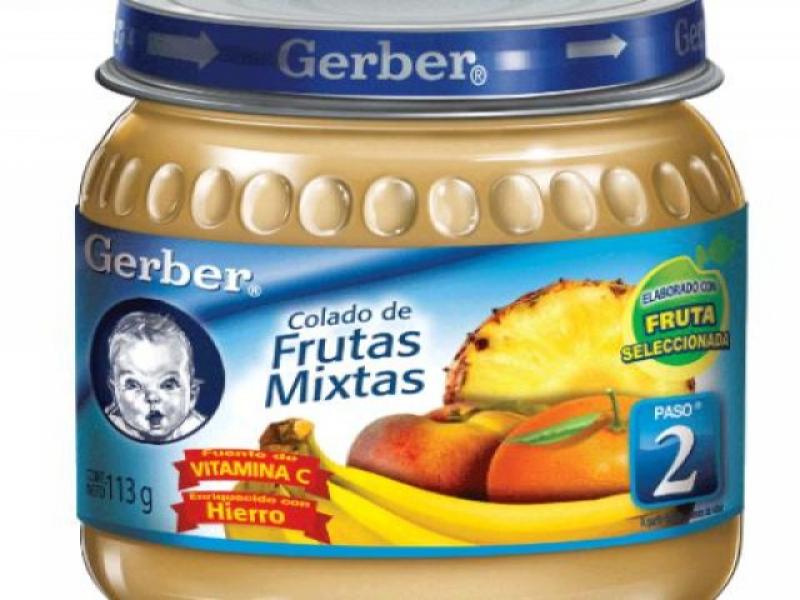 Not always an ideal composition and, nevertheless, a high price compared to competitors. nine0003
3. Hipp
A German company that also produces a wide range of products and has firmly established itself in the market by finding its buyer.
Pros:
Assortment for all ages
Complex dishes
Delicious foods
Among the shortcomings, we note that this brand is often complained of due to the appearance of unpleasant gastroenterological phenomena in children after taking Hipp nutrition. And the products of this company are also more expensive than many competitors. nine0003
2. Humana
Another German brand, but this time paying special attention to its products. Humana is chosen for its qualities, for a special composition as close as possible to breast milk.
Pros:
The company produces not only general children's food, but also medical food for premature babies and those with intolerance to cow's milk.
Ideal composition
Wide range
nine0009 Proximity to breast milk
Positive feedback
Among the shortcomings can be noted the price
1. Gerber
A recognized leader in the industry. Gerber is produced by Nestle, for many this is already a guarantee of quality.
For everyone else, here are some more advantages:
Special control at all stages of production
Excellent composition
Nutrition for every age
nine0017

And, yes, the disadvantage here is the same as the previous one - the price. You have to pay for quality.

This rating is based on an analysis of the composition of baby food, taking into account the numerous reviews of parents. When choosing food for your child, approach this issue responsibly, because it lays the foundation for his future success.

April 17, 2020 704 2 minutes. ... nine0003

World food leader Nestle announced yesterday that it has acquired Gerber Products, America's largest baby food maker, for $5.5 billion. The purchase will give Nestlé 80% of the US baby food market. The deal will also strengthen the company's position in Russia: Gerber is the leader in sales of brands in the premium segment, where Nestle has not yet been represented.

Yesterday, global food leader Nestle announced the acquisition of its baby food division Gerber from the Swiss pharmaceutical company Novartis. The deal amounted to $5.5 billion. Until now, Nestle, being the world's largest manufacturer of baby food, has not been represented in the US baby food market. Nestle estimates Gerber will sell around $1.9 this year.5 billion. The deal is expected to close in the second half of 2007. In 1994, Nestle tried to buy Gerber, but ceded this asset to Sandoz, which later merged with Ciba-Geigy to form Novartis.

The acquisition of Gerber, which follows the acquisition of the US supplement and health products companies Jenny Craig and Novartis Medical Nutrition, will allow Nestle to capture this market and strengthen its global position. "The acquisition of Gerber is a great addition to our business," said Nestle CEO Peter Brebeck-Lethmart in a company statement. medical and dietary nutrition, with annual sales of about 10 billion Swiss francs ($8.2 billion - Ъ )".

Founded in 1928, Gerber operates in more than 50 countries, selling 300 types of products for children. The undisputed leader in the US baby food segment - it owns 79% of this market. The company's turnover in 2006 amounted to about $1.8 billion

With the acquisition of Gerber, Nestle will strengthen its position in the Russian baby food market "Gerber is one of the leading brands in the premium segment of the baby food market, where the products of the Swiss concern have not yet been presented", says Mikhail Mishchenko, CEO of CVC Consalting, and Stefan Kukachka, Director of Baby Nutrition at Nestlé Russia, says: "This acquisition will strengthen our position in the Complementary Foods category in addition to our leadership in the Breast Milk Substitutes category.