Haberman baby feeding bottle
Suckle Feeder: recommended for paced feeding
More reviews
Excellent for EBF baby
I am exclusively breastfeeding but we bought this bottle so my husband could do a daily feed from about 6 weeks old. This gives me a well-needed break and allows him to bond with his little bud. We intitallly experimented with a different bottle also designed for breast fed babies (because it came free with the electric breast pump) but our son was taking in a lot of air with it and dribbling milk all over the place. After a lot of research we went for this bottle and we're so glad we did. The suckle action of this bottle is far superior. Baby is still required to latch as he would with the breast but he also controls the flow of the pre-filled teat (be sure to follow the instructions on this) so it means no air is gulped and no milk lost. He has had no problem going back to breast either. Would not hesitate to recommend to other breastfeeding mums. Its size means it should last him through to weaning.
Happy baby, happy Daddy and less exhausted Mummy! (Boots customer).
Visit Boots.com for more product reviews
A perfect teat for breastfed babies. Finally! 
"Bought one of these today. It's amazing. Works just like a boob. My baby hated the medela calma teat but took to this straight away without spilling a single drop like he normally does with other teats. And because it works just the same as a boob and takes out all the air he didn't need winding afterwards either. No wind to bring up!"  KateB33 (Amazon customer)
Love, love, love this bottle!
"As the heading suggests, I love this bottle! Purchased for my second baby who was exclusively breastfed initially before I introduced a bottle (as I did with my first child). Although a little daunting for the parent to use initially as it is unlike conventional bottles, it was very quick to get the hang of. Easy to use, wash and above all my little one took to it happily.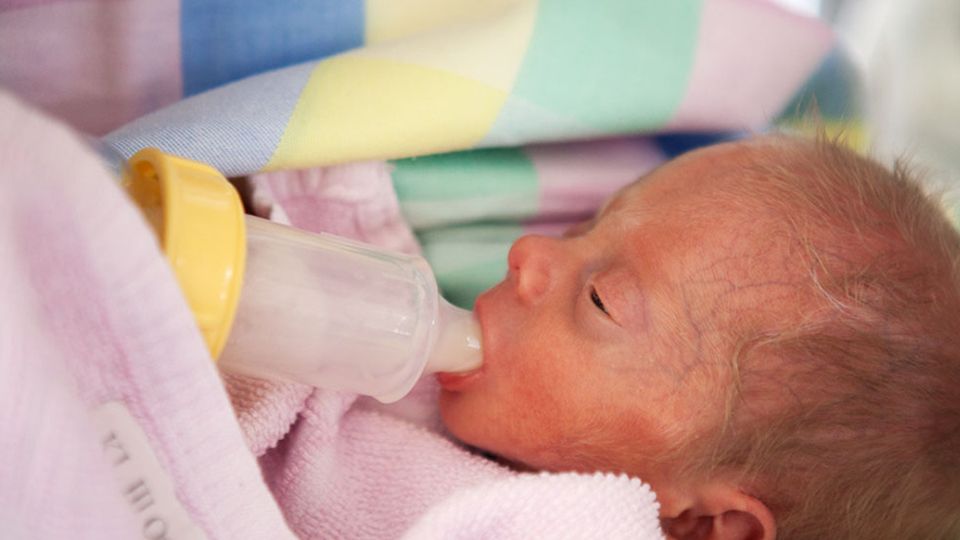 It allows him to feed at his own pace, rest when he needs to rest and most importantly prevents over feeding as he must suck to draw down the milk. Highly recommend!" Michelalli
Read more comments from Boots customers here
What first attracted me to this product was that it is called a 'suckle feeder' and not a bottle. All my children have been breastfed, with the eldest two never having a bottle. I thought my baby would transition to water in a cup during the day while I was at work as easy as my other children, but it has not been the case. I was getting concerned that I might have to extend my maternity leave, because she was refusing to drink unless she was being breastfed. However, I have now discovered this feeder! It is very easy to use. I was afraid that my baby may suddenly get colic using this, but the filters help her swallow less air and she hasn't been windy at all. She has adapted well to drinking and the design works perfectly for breastfed babies.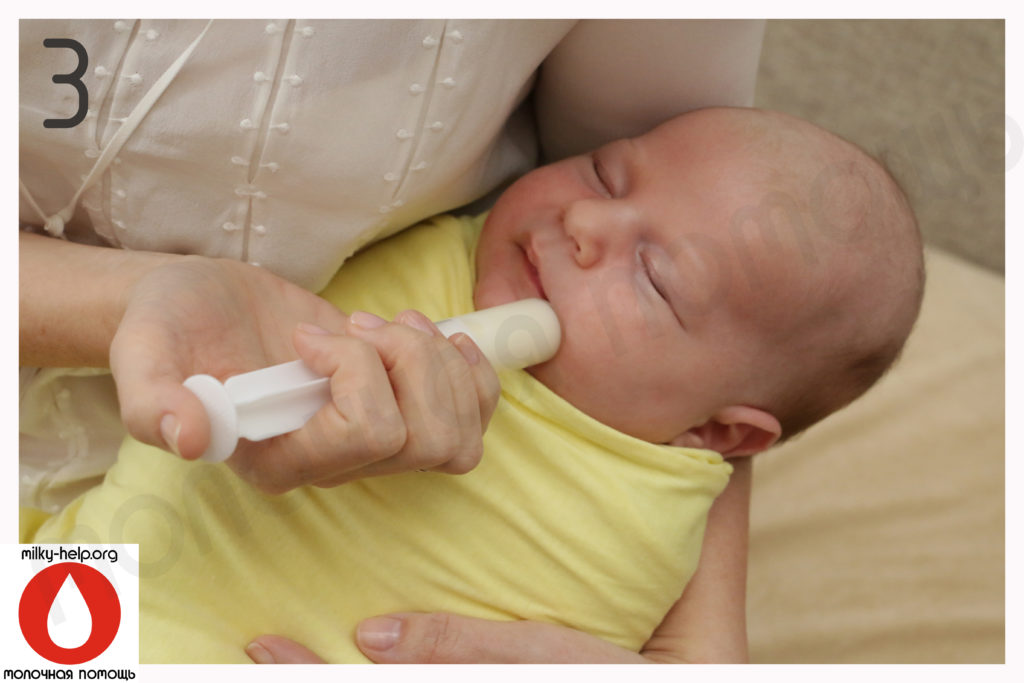 I feel that it compliments, as opposed to replacing the breast. It still encourages the baby work for her feed, rather than traditional bottles where feeding is made much easier for babies. Hence, this often means a decrease in breastfeeding as babies prefer an easy life and will opt for the bottle. I am hoping as the market for this product grows, then the price will drop too. I just fear at this price, many parents would not pay for such an innovative product that positively supports natural feeding. I really like this quote from the box "Breastfeeding is best-feeding so why teach our babies a new way to feed?" I feel that these words sum up my feelings about this product .. and it has got my baby drinking and me back to work feeling relaxed that she is happy whilst I am away from her. (4 out of 5)
The Haberman Suckle Feeder reviewed by Tara - Mum of three.
Read more at The Baby Website
Haberman Specialty Feeder Replacement - Medela - save up to 11%
Feeding for Special Infants
without spilling milk in less time.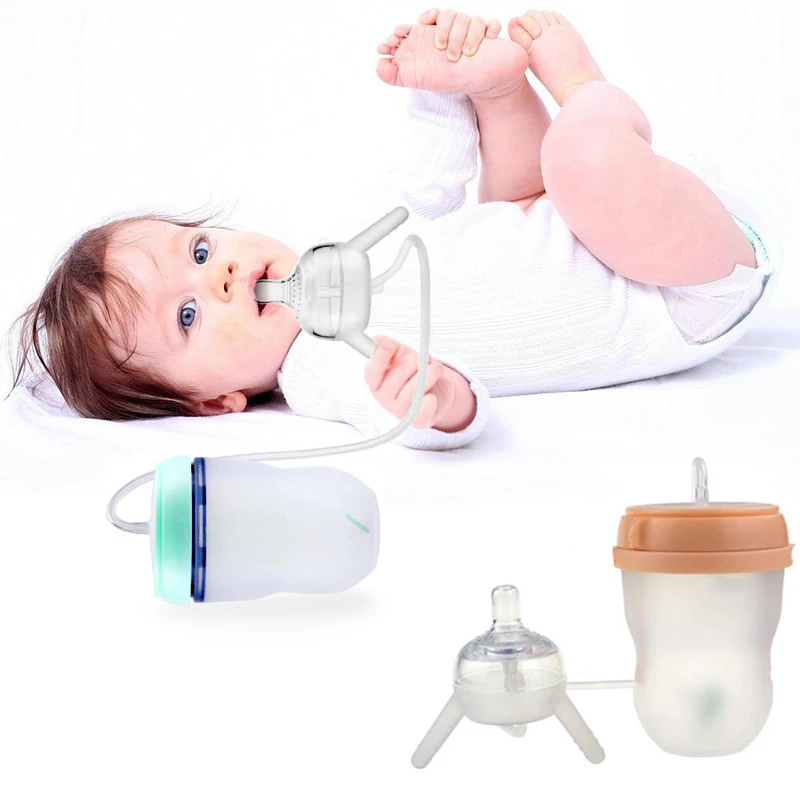 mom-baby
first-years
feeding-accessories
Buy
Do you have questions?Questions?
click to zoom


€ 22.63 € 20.23 
Medela - Haberman Specialty Feeder Replacement 3 Un
Tetinas Special Needs - Medela
in stock | expected delivery 07 Dec - 09 Dec
---
Description
Designed for babies with cleft lip and palate or infants with neurological disorders.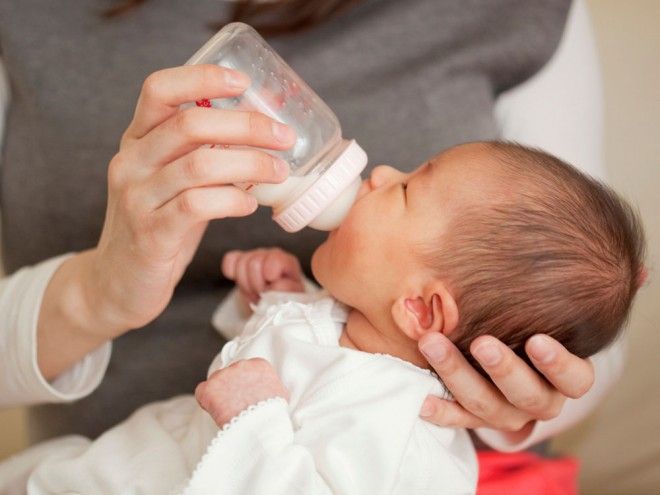 Feeding special babies without spilling milk, in less time!
The SpecialNeeds has an opening valve that allows you to regulate the flow of milk in the mouth by just changing the position of the feeder in the baby's mouth and the one-way valve membrane between the bottle and the feeder.
Even if the baby drinks very softly, the feeder regulates the milk flow.
If you compress the feeder, you can help the milk flow, so your baby can drink more easily.
Contains 3 units.
Why to choose Medela?
The added value of Medela is its principle: breastfeeding your baby is a personal experience that will enrich both your life and your child's.
Breastfeeding has benefits for both your and your baby's health: the mother secretes "oxytocin", a hormone that stimulates the contraction of the muscles helping the uterus to return to its normal size and with regard to postpartum bleeding, the risk is reduced, with a great money saving; the baby has in the breast milk everything he needs for its development (water, protein, fat, carbohydrates, minerals, vitamins and iron and antibodies).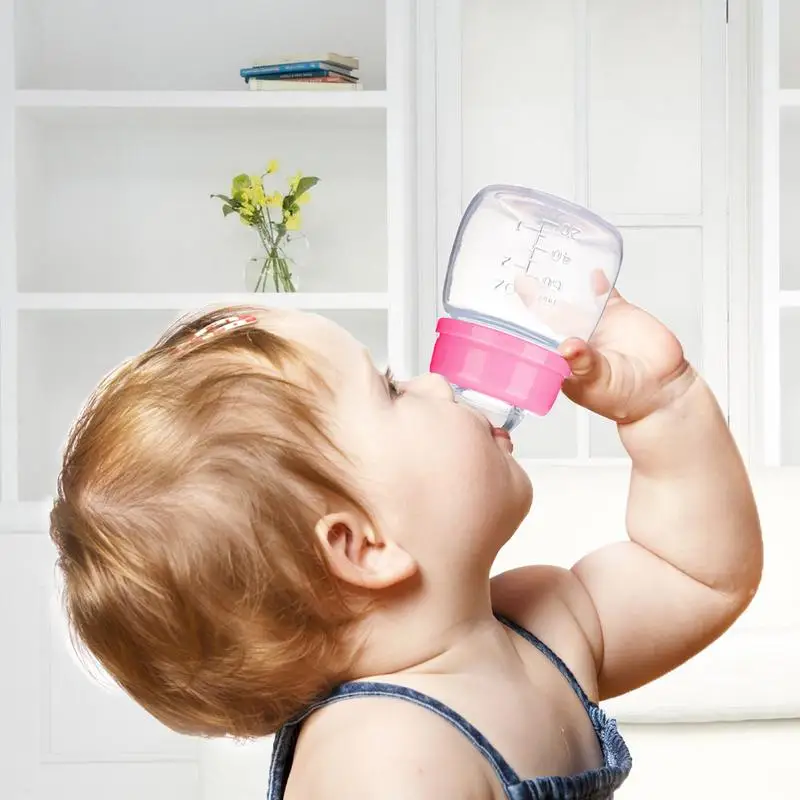 Medela thinks about everything you need to promote this bond between you and your baby.
001690MD
Related Products
Medela
Special Needs Baby Bottle
€ 25.73 € 23.00 
Biberão Special Needs
ADD+INFO
Medela
Softcup/specialneeds Bottle Lid
€ 4.11 € 3.68 
Tampa Softcup/biberão Specialneeds
ADD+INFO
You May Also Like
Medela
Special Needs Baby Bottle
€ 25.73 € 23.00 
Biberão Special Needs
ADD+INFO
Medela
Softcup/specialneeds Bottle Lid
€ 4.11 € 3.68 
Tampa Softcup/biberão Specialneeds
ADD+INFO
Medela
Calma Breastmilk Feeding Bottle 150 mL
€ 17.00 € 15.20 
Calma Breastmilk Feeding Bottle
ADD+INFO
Medela
Baby Cup Feeder 10 un
€ 10.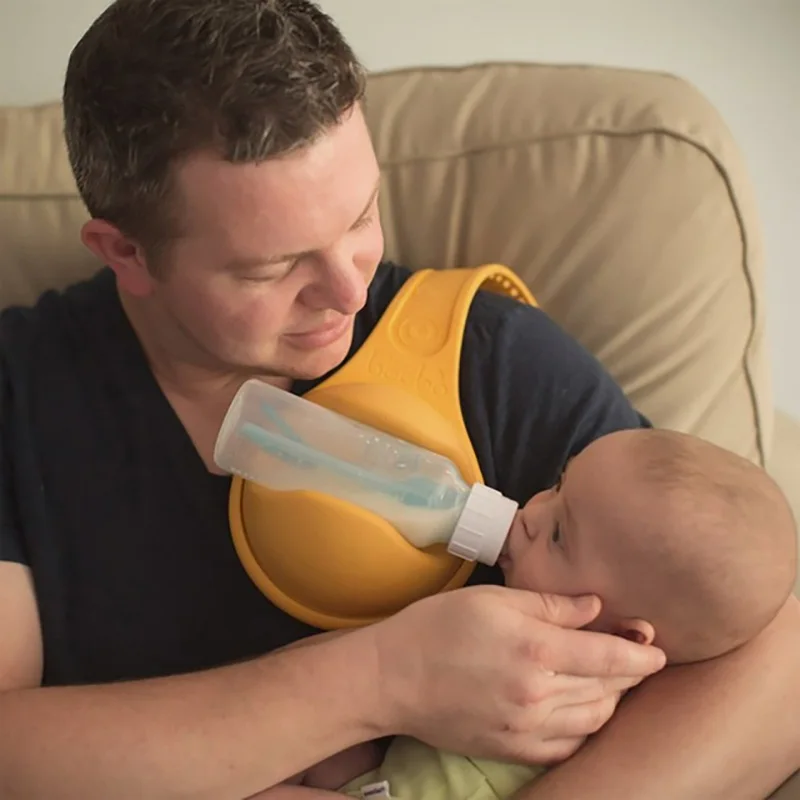 28 € 9.01 
Copo para Aleitamento
ADD+INFO
Medela
Calma Breastmilk Feeding Nipple 1 un
€ 13.81 € 12.34 
Calma Breastmilk Feeding Nipple
ADD+INFO
Medela
Supplemental Nursing System
€ 41.14 € 36.78 
Sistema de Nutrição Suplementar
ADD+INFO
Medela
Calma Breastmilk Feeding Bottle 250 mL
€ 20.03 
Calma Breastmilk Feeding Bottle
ADD+INFO
Medela
Disposable Nursing Bra Pads Breast Care Products 60 Count Box
€ 10.98 € 9.63 
Protector de Seio Descartável
ADD+INFO
DE 90,000 feeding babies is now not a problem
April 2018

Mandy Haiberman , founder of Haberman Baby

British Woman Mandy Haiberman-Vytystin inventor of the 21st century from a third book.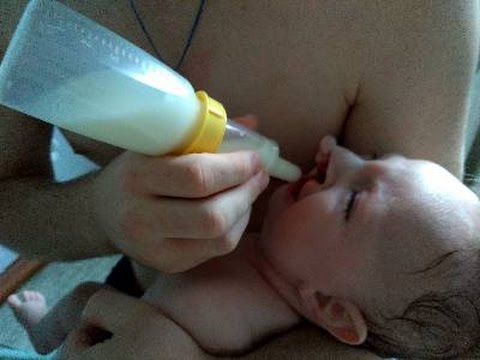 The Haberman® Feeder, the Anywayup® Baby Learning Mug and the Suckle Feeder have revolutionized the baby products industry and brought relief to millions of families around the world. She shares her success story and explains why intellectual property (IP) has become a cornerstone of her company's operations.
How It All Began
The Haberman® Feeder, Anywayup®
Baby Learning Mug and Suckle Feeder
designed by British female inventor and
entrepreneur Mandy Haberman revolutionized the baby products industry and
brought relief millions of families around the world.
(Photos: Courtesy Haberman Baby)

When I was growing up, I didn't dream of becoming an inventor. As a creative person, I studied at Hornsey College of Art in the UK and then graduated as a graphic designer from St Martin's School of Art in London. However, the desire to create objects that solve problems was in my blood. The metamorphosis from graphic designer to inventor occurred after the birth of Emily, our third child, at 1980.
She was born with Stickler syndrome and, among other problems, experienced serious feeding difficulties. In order for her to be discharged from the hospital after four months of nasogastric feeding, oral nutrition was essential. None of the available bottles helped me with this task, so I had to improvise. In my case, necessity really became the mother of invention. When Emily was two years old, I began to develop a commercial product based on the prototype I created, which became known as the Haberman Feeder or Haberman sippy. Originally mailed to customers from my kitchen, this device has been used in hospitals around the world for over 35 years, helping babies with feeding problems and improving the quality of life for their families.

All my subsequent inventions began with the discovery of a problem to be solved. For example, as a mother of three children, I was well aware of the shortcomings of training cups. Drinks from them spilled, leaving puddles and stains everywhere.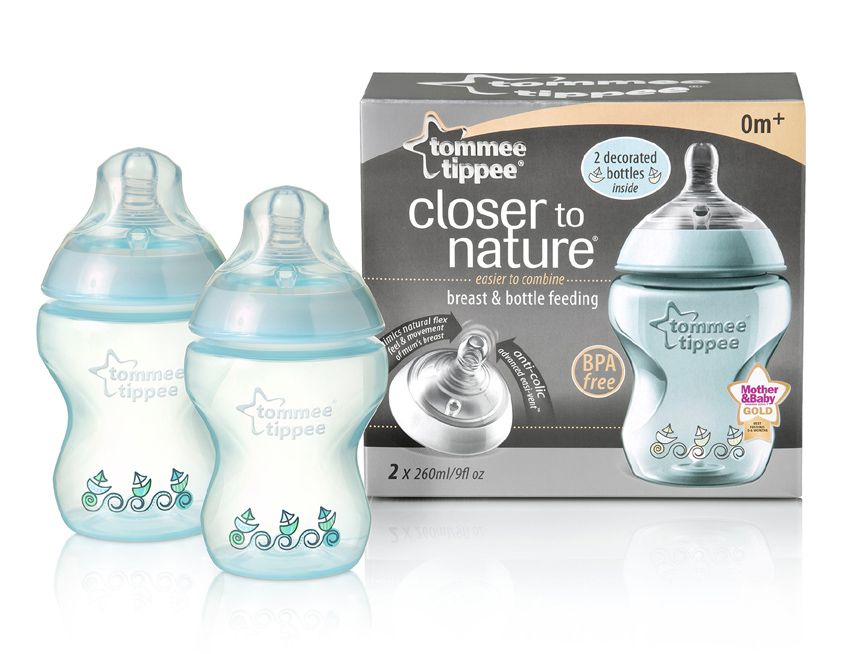 Half of my life was spent washing floors! Watching someone else's baby running across my friend's light beige carpet, leaving a trail of blackcurrant juice in its wake, inspired another invention: the Anywayup® Mug, which automatically seals when it leaves a child's mouth.

My latest invention is the Haberman Suckle Feeder. It also provided a solution to an identified problem: Medical studies have shown that babies who are bottle-fed with breast milk or formula are at a much higher risk of becoming obese later in life.

Self-regulation of appetite is established at a very early age. Bottle feeding tends to lead to overfeeding and compromise appetite self-regulation, creating a lifelong pattern of overeating in the baby. By about 6 months 99% of babies in the UK use a bottle at least occasionally, so it was important to find a solution to this problem. This is how we came up with the idea for the Haberman Suckle Feeder. It is designed to mimic breastfeeding, enable natural feeding patterns and minimize the long-term risk factors for obesity, heart disease and diabetes associated with other feeding bottles.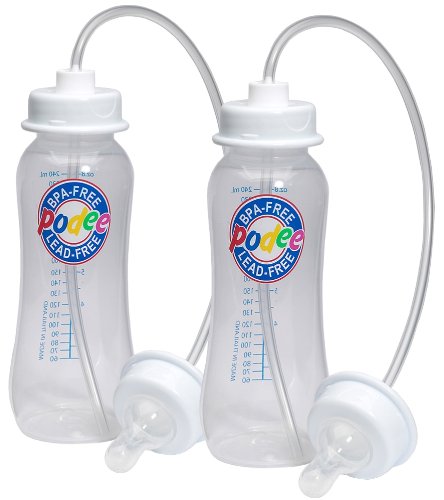 Inventive itch
Finding a simple yet elegant solution to change someone's life for the better is a real pleasure for me. It usually takes me months, and sometimes years, to work on a particular project, and then, when I have a "lightning moment", I understand that everything worked out.

My work style is very similar to that of an inventor and entrepreneur. I am a passionate nature and often stay up after midnight, writing notes in the dark. I have even been seen jotting down ideas while waiting for traffic lights to change. Being an inventor is not a career, but a way of life. I literally go with the flow.

"All my inventions started with identifying a problem to solve," says Mandy Heiberman. Anywayup® is a sealed children's learning cup with valves that control the flow of liquid. (Photos: Courtesy of Haberman Baby)
The role of IP in our business strategy
All of my inventions are patented. When I patented my first invention, I had to learn a lot.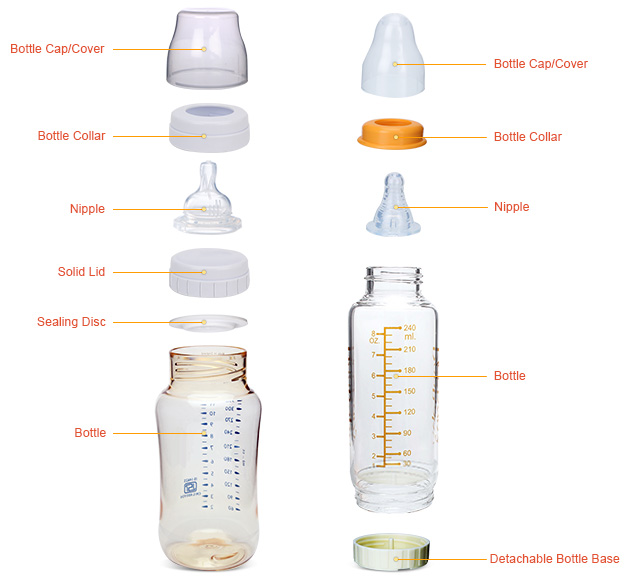 I registered the patent and trademark rights for the Haberman Feeder only in the UK, but I managed to negotiate with a Swiss company for a five-year global license based on my know-how. This product has gained a strong reputation in medical circles, including in the USA. As the expiration date of the original license approached, I applied for a US trademark for the Haberman name and then negotiated a US trademark license for their sister company.

When it came to protecting the rights to my second invention, the Anywayup® mug, a leak-proof children's learning cup with valves that controlled the flow of liquid, I was already more IP-savvy. I have registered a whole package of IP rights, including trademarks, 3D trademarks and patents. Looking back, I regret not registering industrial design rights, as some of my drinkers have become role models. I knew that the patent rights for this invention needed to be registered in several countries, not just in the UK. So I decided to use the Patent Cooperation Treaty (PCT) to apply for patents in the countries I planned to enter.
This strategy paid off and, in addition to selling products under my own brand, I also took advantage of the opportunity to license IP rights. Approximately 50 million licensed drinkers are sold annually.

My latest product, the Haberman Suckle Feeder, is also patented in all relevant markets. We plan to follow a similar strategy and, in addition to direct sales, take advantage of the possibility of licensing IP rights. At present, we have granted licenses in Eastern European countries. The countries of Asia and the USA are next in the plan.
"The best advice I can give to young women who want to invent, create and build a business is: believe in yourself"

Mandy Haberman, founder of Haberman Baby
IP has been the cornerstone of my business for over 35 years. We develop IP, bring products based on it to the market, and then use these rights also through licensing. This allows us to generate significant profits from sales made by companies that would otherwise be our competitors.
And this is one of the most important advantages of IS.
Difficulties
Building an IP-based business is challenging, especially for a start-up with limited resources. Even with patents, well-resourced, well-established competitors copied my ideas and took market share, depriving my businesses of the opportunity to reach the expected sales volumes.

The Anywayup® cup quickly became a commercial success. This invention was not large, but it satisfied a very real and long overdue need. About a year and a half after our product was launched, Jackel International (trade name Tommee Tippee), then the UK market leader in baby tumblers, infringed my patent. The decision to apply for protection of rights in the High Court of Justice was extremely difficult for me. I didn't have a limited liability company when this breach happened, so if I lost my case, I risked being homeless. Fortunately, we won our case in the trial court and reached an acceptable settlement before the date of the appeal hearing.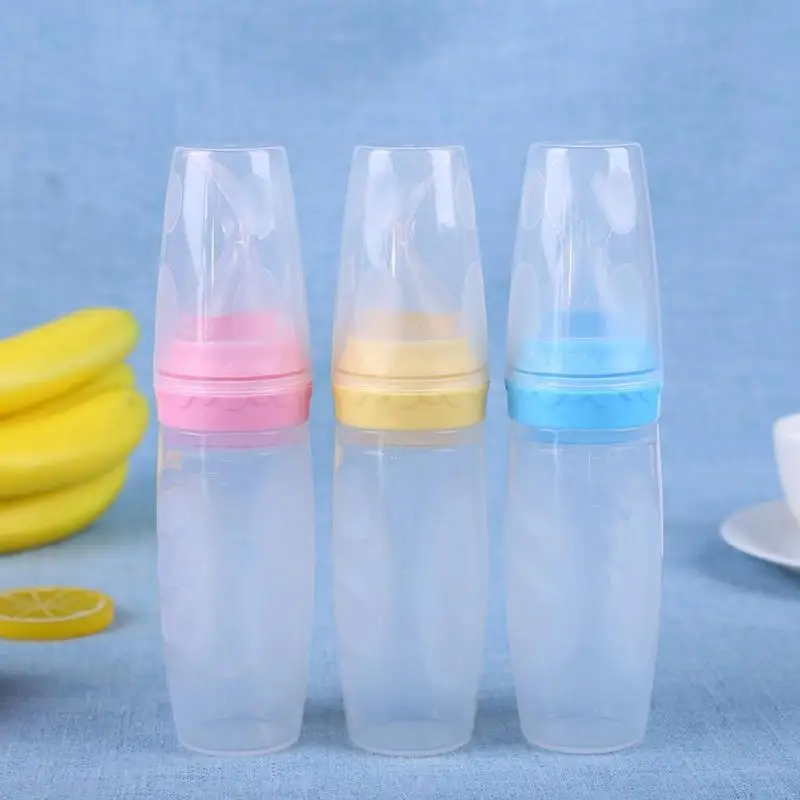 By defending the validity of my UK registered patent in court, I became more confident in fighting infringement in other parts of the world, and the enforcement of my rights in the US led to some very lucrative licensing deals.

Today I have a certain reputation in the industry, so competitors will think twice before infringing my patents.
The Importance of Design
The Anywayup® Cup was brought to market in a bit of a rush by us. I exhibited prototypes of the models I had in my work at two trade shows for children's goods, just to test the market. To my surprise, we received £10,000 in pre-orders, so we were forced to start production very quickly. There was neither time nor money for aesthetic delights. Despite this, our product has been successful. In the first six months, we sold half a million mugs, and our business turned into a profit.

The Haberman Suckle Feeder is designed
to provide a natural feeding rhythm.
(Photos: Courtesy of Haberman Baby)

Although the Anywayup® Cup contained the revolutionary technology that parents had been waiting for, it looked no different from the usual learning cups on the market at the time.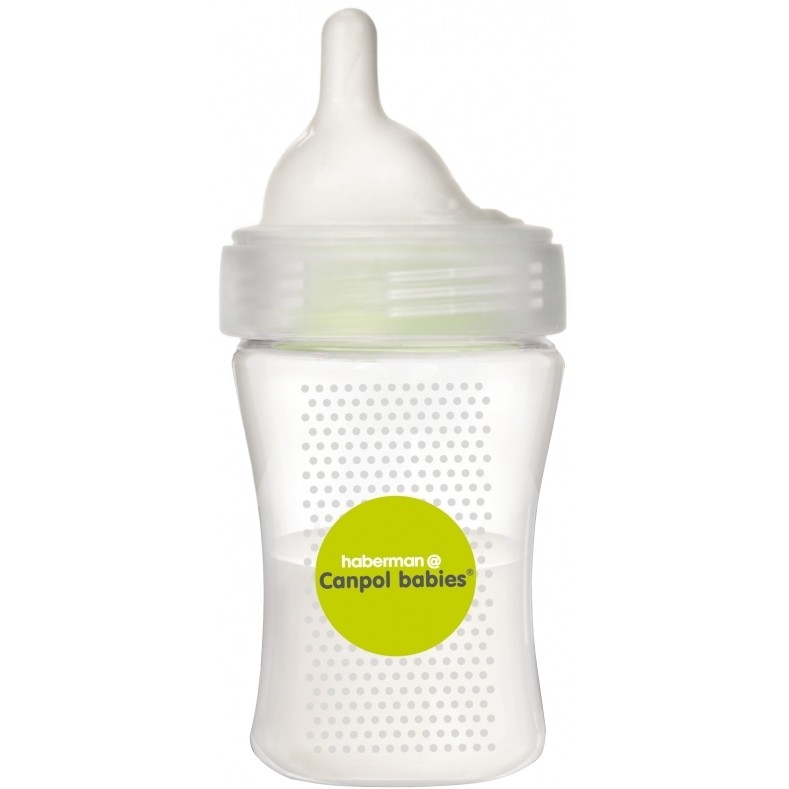 I was sure that if he stood out with his appearance, sales would grow much faster.

That's why, in collaboration with Sebastian Conran, we redesigned the Anywayup® range of cups, making it instantly appealing to consumers. After that, our sales really began to grow, allowing us to take 40 percent of the UK market. Our competitors did not even have time to come to their senses, as we captured a part of the market.

You can have the most advanced technology in the world, but if a product doesn't catch the attention of consumers, they won't take it off the shelf in the store.
Components of my success
My success is due to six factors:
correctly identifying the problem to be solved;
sufficient IP awareness to ensure that my ideas are adequately protected in key markets;
full dedication in the process of bringing the product from idea to market launch;
correct team selection;
courage to defend one's rights; and
faith in my product and in myself.
Why is it important to encourage young girls and women to invent and be creative?
Women make up more than half of the population, and although they are increasingly part of the development team – over the past 10 years in the UK, the share of inventions by women has increased by 16 per cent – ​​they rarely patent inventions themselves. According to a recent study by the Women's Policy Research Institute, in 2010, women owned less than one-fifth of patents, and only 8 percent of women are the main inventors.

This gender disparity in patenting strikes me as odd, as women are inherently inventive. Every day we find practical solutions to everyday problems in family life. The problem is that too few women are devoting time to studies or careers in industries with high patenting potential. Clearly, more efforts need to be made to motivate and engage women in engineering, science, computer science, technology and innovation so that they can devote their talents to solving pressing social and scientific problems.
Undoubtedly, the UK has unique resources such as the British Library's Center for Intellectual Property and Business Support to support innovation and entrepreneurship. Women do not hold creative and entrepreneurial ideas. So what is holding them back?

Inventions, innovations and entrepreneurial activities are often purely hypothetical. It may take years of research, development, and preparation before profitability can be achieved. When it comes to patents, costs skyrocket, often before any revenue can be generated. This process is much easier to manage in established organizations where women tend to work as part of a team of specialists. At the same time, women with young children often launch their own micro-startups while working from home. They implement their ideas with a meager budget, and often through self-financing. Funding all the costs associated with the implementation of projects, as well as the costs of paying for the services of preschool institutions necessary in order to free up time and devote it to work, is often unsustainable.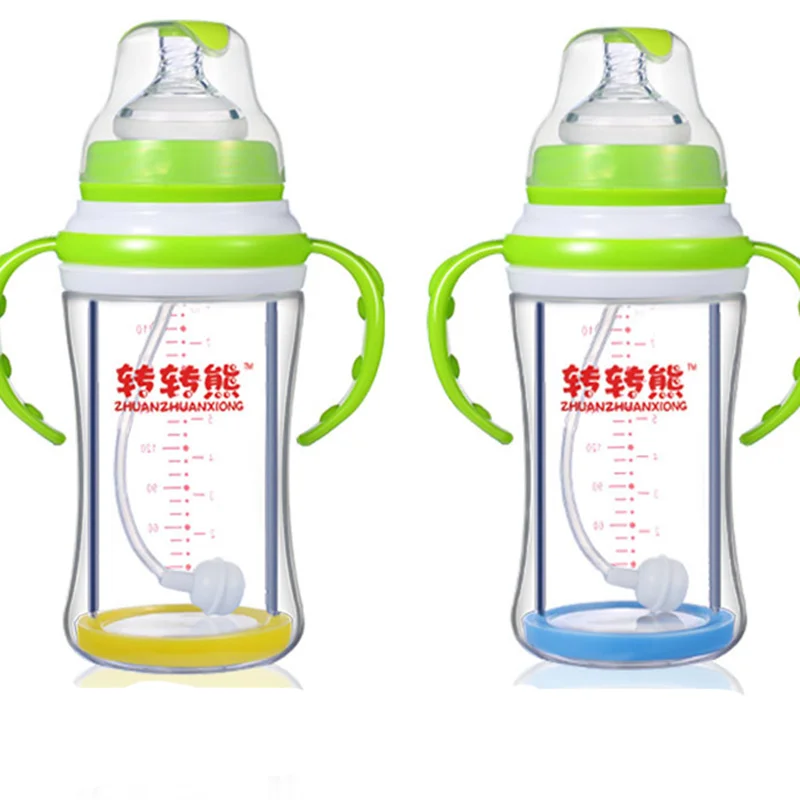 Many business support services are available on the market, but their practical and financial implications often limit women's access to them.

I would like to see more women who are supported and given the time they need to develop IP and bring their ideas to market. Perhaps politicians could find a way to subsidize preschool services for women inventors and start-up organizers beyond what the government currently provides.

Gradually, the situation will change as new generations of girls are educated with a firm focus on gender equality. If special attention is paid to women as role models and the necessary incentives are created for young girls, it is undeniable that more women will enter science, computer science, technology and entrepreneurship. However, in order to encourage as many young people (of both sexes) as possible to invent, patent their inventions and, in principle, to realize their full potential, IP education should be considered as an essential part of the curriculum in all disciplines, in which, in various forms ( engineering, art/design, computer science, literature, medicine, medical sciences, music, and others) features IP in all universities, business schools, and institutions of higher education.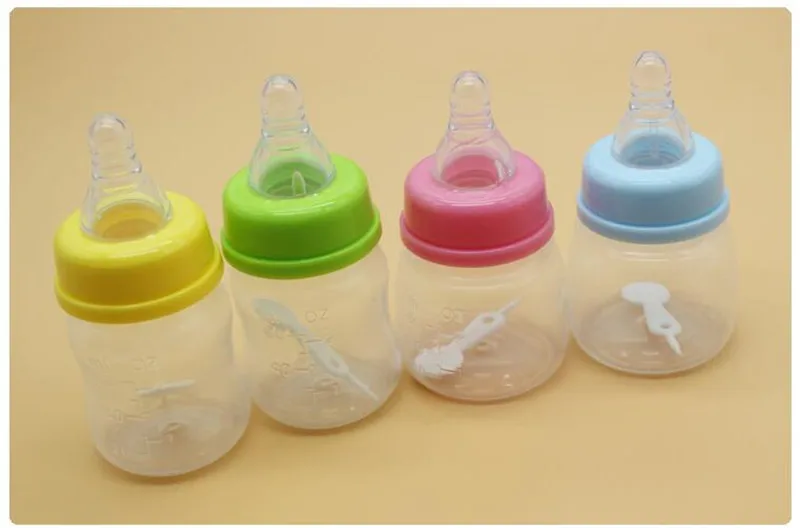 It saddens me that, year after year, our wonderful design schools expose works of high potential value to the public without protecting students' IP rights.
Advice for Aspiring Inventors
The best advice I can give to young women who want to invent, create and build a business is to believe in yourself. There will be challenges and pitfalls, as well as skyrockets, but in a world of invention and entrepreneurship, you never hit the ceiling. The only barriers to your aspirations are the limits you set for yourself. Any problems or difficulties that you may encounter along the way to your goal are not due to gender discrimination - difficult for everyone! If you are inspired by some idea that you believe in, go ahead! You won't have to regret it.
210205001 Haberman teat for anti-colic bottle from 0 months Canpol Babies
Bianco
Carrara

Bianco
del Re


Nero
Marquina


Calacatta
Classico

Persian
Gray

Grigio St.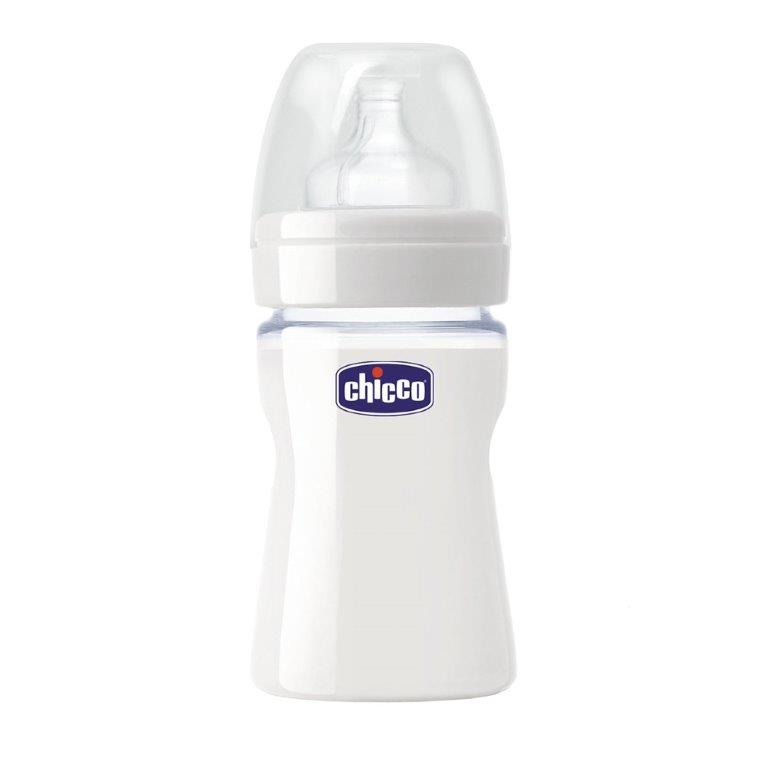 Marie

Haberman Canpol babies patented anti-colic teat with revolutionary technology to reduce colic in babies.

Innovative design: equipped with a special system that prevents swallowing of air during feeding. The bottle is divided into 2 chambers. The child receives food that passes through a filter installed between the chambers. The food that gets to the baby through the nipple does not contain foam and air, the nipple remains filled with food during feeding, regardless of the angle of the bottle. To fill the nipple with liquid, you need to press the valve. During feeding, the nipple will automatically fill up. The baby must make efforts when sucking, which allows you to alternate breastfeeding and artificial feeding. This helps the baby retain natural skills, making it easier to mix feed.

Features:
of the nipple remains filled regardless of tilt of the bottle
separates air bubbles and foam
helps to combine breast feeding with a bottle of a bottle
One nipple for all children from 0-6 months
00 9000 of the characteristics of the characteristics :
Age: 0+
Material: silicone
Package size: 74 x 76 x 146
Package weight: 0. 0320
Includes
bottle, cap, teat, filter, cap.
Article
210205001
Brand
Canpol Babies
length
14 cm
Width
7 cm
9000 I agree to the processing of personal data
Your feedback has been sent
Something went wrong! Try again after a while
Why so cheap?
How to cancel a delivery?
Where and when will the money for the returned goods be returned?
How can I pay for an order?
When will the order arrive?
Terms of delivery of goods to the cities of Russia?
How to return a defective product?
How long does it take to ship a custom item?
Can I return an ordered product?
How do I change the shipping method/address?
How to change the phone number in your personal account?
How can I change my full name, date of birth in my account?
How to receive a paid order?
How to get a check?
How can you save the most?
Do you work with VAT or not?
View the supply agreement "individual"
View the supply agreement "legal entity"
I agree to the processing of personal data
Your request has been sent successfully.