High calorie baby food jars
The Best High Calorie Foods for Babies
The best 19 high calorie foods for babies/toddlers, tips for baby weight gain, and high calorie baby food recipes and easy add-ins. Everything you need in one spot!
There are two reasons parents are often looking for high calorie foods for their babies. The most common reason is for peace of mind. As parents, we love to know that our babies are getting lots of nutrition and calories so they can grow big and healthy. And, truth be told, while it's totally fine, many baby foods are very low in calories.
The second reason that you may be looking for high calorie foods is because you either feel, or have been told, that your baby is small and maybe even needs to put on weight. While in some cases, weight gain can be a very important goal, more often, those extra calories are simply a nice buffer. For those of you that are in a dire weight situation, I'll have some extra tips for you at the end of this post.
As an OT working with babies, I've talked with families that very much did need or want to focus on high calorie foods for babies with weight gain in mind. This list has all of the foods and tricks I've used over the years to get those extra calories in! Make sure you don't miss the free printable of this list at the end of the post.
Also, this list of foods that are higher calorie will work perfectly for toddlers too!
Affiliate links used below. See our full disclosure.
High Calorie Foods for Babies
This list is for babies that are at least 5-6 months old and are totally appropriate through toddler age and beyond. If your baby is under 4 months old, breast milk and formula is the best and only option, and your pediatrician should be giving you guidance if weight gain is a concern at this point. If you're concerned about a sensitive gag reflex or your baby has difficulty eating, head to this baby gagging guide.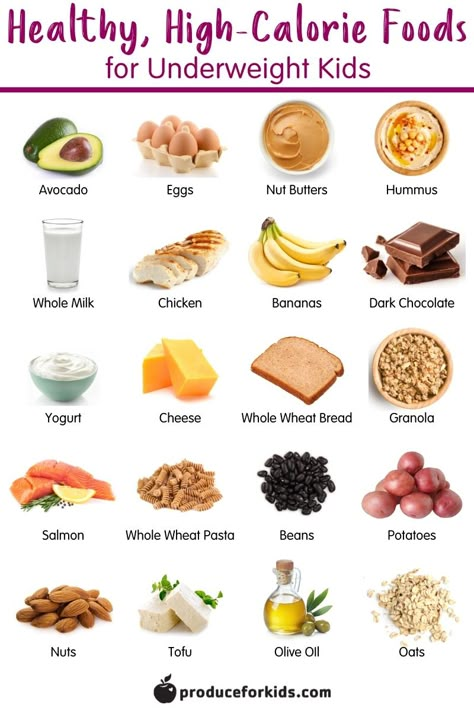 Most of the foods you'll find on the list below can be pureed to either add into or create baby food. I'll share some specific recipes at the end for high calorie baby food blends! Otherwise, if your baby is already eating finger foods, these high calorie foods can be served in diced or stick-shaped pieces.
Beans
Perfect finger foods and easy to mash or puree, not to mention super healthy brain food!
Avocado
Incredibly easy to add to many foods because of it's mild taste and creamy mashed texture when its ripe. If avocado's are new to you, read how to cut and prepare one here.
Whole Fat Yogurt
At 6 months of age, babies can have yogurt, which they often love! Make sure it's whole fat, not 2% or skim, which many yogurts are.
Banana
Classic baby food perfect for dicing, slicing, and pureeing. Babies often love this super sweet fruit that packs a big calorie punch!
Eggs
Scrambled or omelet style eggs are often best for calories because baby is sure to get the yolk. Don't offer hard boiled eggs too often if your baby always skips out on the high calorie yolk.
Sweet Potato
A super versatile brain food that can be offered diced, mashed, or as fries. Think about adding in some butter and even a little syrup if you really need those extra calories.
Lentils
Easy to puree these and add into other baby foods. Or, mix with noodles, rice, or spread on toast.
Vegetable and Fruit Breads (zucchini/banana/pumpkin, etc.)
So many different variations you can make, all of which are higher in calories. My favorite recipe is this banana, pumpkin, sweet potato bread. It's a triple threat and filled with lots of "extra" but healthy calories.
Salmon
Full of healthy fats and calories, salmon flakes apart easily for baby to feed themselves and it's easily added to other foods, even baby food when blended up together. Or, make it one of my favorite ways and turn it into salmon patties that can be easily diced.
Quinoa
Serve like oatmeal for breakfast. Can be added to many recipes like meatballs, cookies, and mac and cheese.
Cottage Cheese
Not just for your grandma! Grab the full fat to dish up to your baby.
*Learn 5 Big Mistakes that Parents (Unknowingly) Make When Feeding Their Baby or Toddler Table Foods in my free workshop. And, learn what to do to help them eat well!*
Nut Butters (peanut butter, almond butter, sunflower butter)
Yes, peanut butter is safe, but talk to your doctor if you're nervous. Use it to spread on toast and add into foods whenever you can. My middle son LOVED this not spicy peanut sauce when he was a baby on his noodles.
Ground Meats (beef, lamb, pork, dark chicken)
The high protein and calories are a big score here. Make sure you're also buying the highest fat content possible. Think meatloaf, meatballs, hamburgers, crumbles, etc.
Bread
Keep checking those labels, not all breads are created equal. Go for whole grains and whole wheat to get the most calories and nutrition. Of course, croissants and cinnamon swirl breads will bring a load of calories, too!
Cheese
Another high hitting calorie winner that can be served diced, sliced, or shredded. Cheese is also easily added into baby food, casseroles, or other purees to up calories even more.
Pancakes/waffles
Often on a baby's favorite list, take opportunities to maximize these with calories, even if you're making from a box. You can easily add flax seed, almond flour, chia seeds, and/or oat bran to make pancakes and waffles heavy in calories. We regularly make these pumpkin waffles in my house, adding in a quarter to a half cup of any of the above ingredients will work!
Added butter
Be generous in adding butter on toast and rolls. Think outside the box and stick up to a tablespoon in any of their pureed or casserole like foods, too! You can easily do this for just their serving so the whole family isn't eating calorie heavy.
Added oil (coconut/olive oil)
In the same way, add olive oil after cooking or coconut oil while heating and cooking foods.
Added sour cream
You aren't going to give your baby a bowl of sour cream, but a tablespoon or two of full fat sour cream can really add a lot of calories quickly. Whole fat Greek yogurt works the same way!
Tips for Using High Calorie Foods for Baby Weight Gain
I'm a mom, too, I get the worry.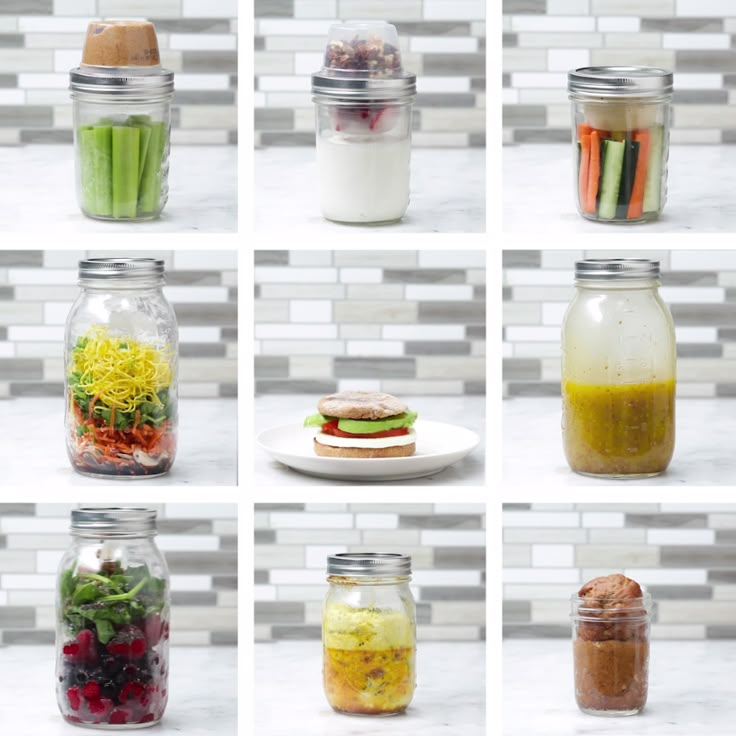 It can be suffocating sometimes how much I worry about my children, and when I think back to when they were babies, it can just take your breath your away. If your baby isn't gaining weight well, it can downright consume you, understandably so.
There is hope though, and as a feeding therapist, I can tell you there are solutions, truly even for the most severe babes. Let's walk through a few steps I'd suggest if you are in this not-so-fun place:
1.Check this guide on normal weight gain for babies to make sure your concerns are justified. I'm not saying to ignore your concerns one way or the other, but having a reference point can be helpful, of course, all babies are unique. And, no matter what the situation, talk to your child's pediatrician, if you haven't already.
2. Whenever you're feeding your baby any food at all, ask yourself if you're maximizing the calories. Sometimes you won't be able to, when it's a puff (which are very low calorie by the way), but often you'll be able to add something to the food        you're already giving them.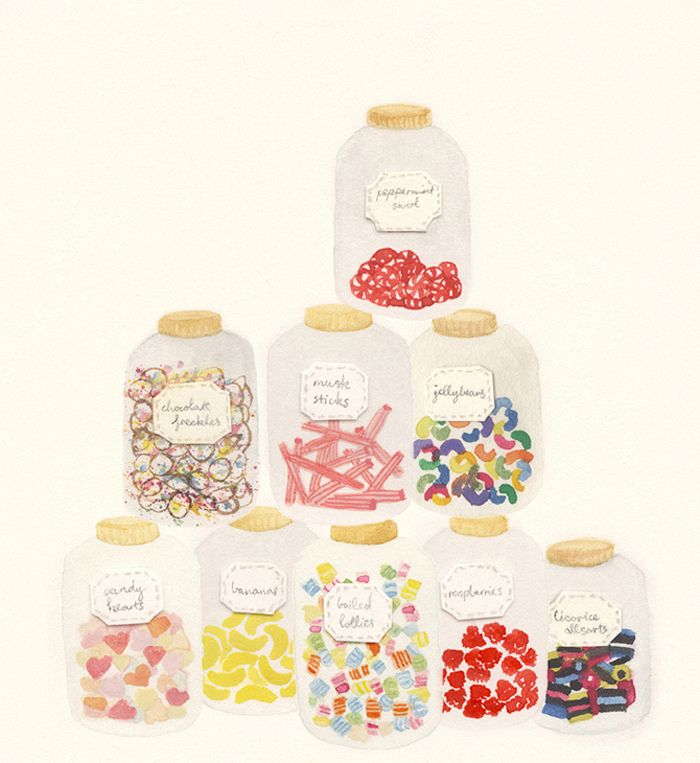 The end of this list focused on those add ins, use one every time you are feeding a puree or casserole. Just watch that you haven't made it unpalatable.
If you suddenly add a lot of something that is foreign, they might refuse to eat it.
3. Take it a step further if you are in a desperate weight situation and even use maple syrup or honey (if they are over the age of 1). For now, you have to focus on the calories and can scale back on the sugar in the future. As much as possible, rotate in other add-ins like yogurt, butter, and oils. Don't forget about adding these types of food to breads and toasts as well!
4. If your baby isn't eating well, check in to make sure it isn't because of sensory processing related difficulties with eating. Some babies that are sensitive to the way textures feel will refuse baby food right out the gate. Other babies might have a really hard time moving to table foods. Read my complete guide on how to transition to finger foods here (lots of tips for babies that are having a hard time with it.
)
You can also grab a seat in free workshop: 5 Big Feeding Mistakes That Are Stopping Your Child From Learning to Eat Table Foods. 
Click here to get a spot!
5. Plan ahead. Sounds simple, but it can have a really big impact. Pick one day out of the week and make sure you have all the ingredients you want to include in your baby's meals so you have them when you need them. Also, write out their meals and even their snacks. When you step back and look at it, you'll be able make sure you're maximizing every opportunity.
High Calorie Baby Food Recipes
As I mentioned earlier, you can use most of the high calorie foods listed to stick in a blender and hit puree. Don't forget to add in some oil, butter, nut butter, yogurt, or sour cream to up the calories (if you're going for big calories). In the pic above, I had blueberries (not high calorie) and added yogurt and flax seed. If not, these combo's below stand as high calorie on their own.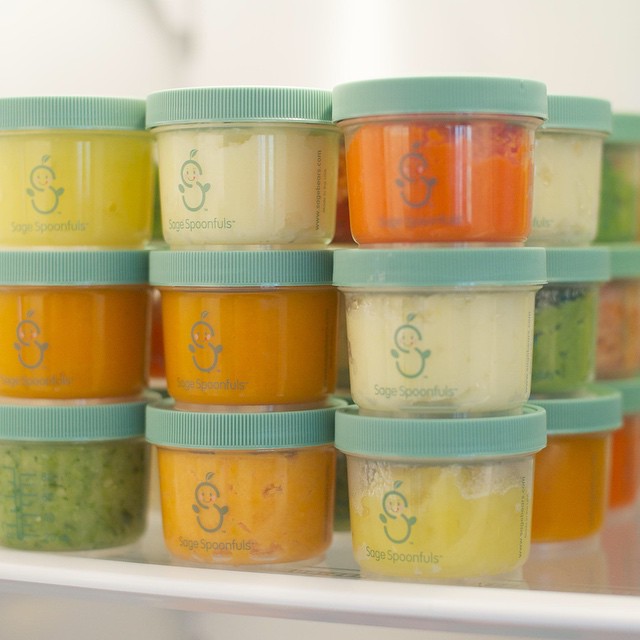 Avocado + Pineapple + Banana
Sweet Potato + White Bean
Lentils + Carrots + Onions
Avocado + Pear Popsicle's for Babies
If you want more inspiration, this is my favorite baby food book and it has lots of table food recipes too. Did I mention it's written by a dietitian, so healthy weight gain is kept in mind throughout! And, click this link if you want my tutorial making your own high calorie baby food. Remember that any of these foods can be hand mashed or pureed and added to store bought foods as well. For mashing, I used this hand mill with a little crank, super quick. But, when my babies were smaller and I needed purees super smooth, I loved using a bullet blender like this one.
Want a Free Printable?
I have a free High Calorie Baby Food list you can print out. You can get it here and I'll send it to your inbox.
More Food Ideas for Babies
Mega List of Table Foods for Your Baby or Toddler
The Ultimate List of Baby/Toddler Meal Ideas
Easy Toddler Meal Ideas
Did You Pin This?
Pin it HERE to save for later!
---
Alisha Grogan is a licensed occupational therapist and founder of Your Kid's Table.
She has over 14 years experience with expertise in sensory processing and feeding development in babies, toddlers, and children. Alisha also has 3 boys of her own at home. Learn more about her here.
How to Make High Calorie Baby Food
Share this post:
888 shares
Jump to Recipe
I've been making homemade pureed high calorie baby food for almost two years for my extremely picky eater son to supplement his diet and make sure he gets the nutrition and calories he needs. Let me share my baby food recipe and tips with you!
As always, please work with your doctor to determine what's best for your baby instead of solely relying on information you find online. I am not a nutritionist or a pediatrician, I'm just a mom sharing my experiences in the hopes of helping others.
If this is your first time here, you can read more about our story. But long story short, my son Elliot was not interested in table foods and for a while the only food we could get him to eat was pureed baby food.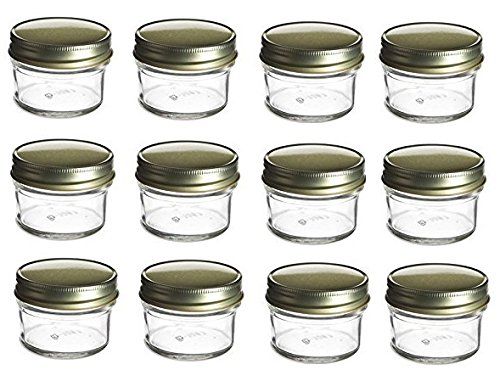 Baby food was also the only way we can get nutritious fruits and vegetables into him for the longest time.
Elliot has been struggling to stay on the growth chart (read more about his struggle with weight gain), so I've had to make sure that every bite of food he eats has as much nutrition and calories as possible.
I've been making homemade high-calorie baby food ever since Elliot started eating pureed baby food. Even now that he is a toddler, I still make these pouches for him daily to make sure he gets lots of nutrients from different fruits, veggies, nuts, and healthy proteins that he otherwise doesn't eat on his own.
I also make a pureed vegetable soup for him, check that out too: Vegetable Soup Recipe for Picky Toddlers
Related recipe: Homemade Yogurt Melts
Why I make homemade baby food:
There isn't much variety in baby food available where we live (on Grand Bahama Island), and none of it comes in convenient pouches
I like to cook and make our meals from scratch, so why not do the same for my son?
I want my son to get a variety of nutrients from different fruits, vegetables, nuts, and proteins 
I love using my blender
I want my son to eat the freshest foods possible
Homemade baby food is much more affordable than store-bought
Homemade pureed food is a great way to supplement an older baby's or a toddler's diet and can be a great help for picky eaters. I add fruits, vegetables, beans, and nut butters that my son doesn't like to eat on their own.
and the biggest reason of all that I make homemade baby food:
Elliot needs more calories than store-bought baby food contains
It was always a challenge getting Elliot to eat a whole meal in one sitting, so we needed to feed him the best calorie dense foods for babies.
So I made baby food by pureeing fruits and vegetables (and a few other healthy high-calorie ingredients) in my beloved Blendtec blender.
The homemade baby food I make has about twice the calories of store-bought baby food spoon-for-spoon. Most store-bought containers and pouches have about 50-100 calories. The baby food that I make typically has 125 - 200 calories per pouch.
This means that even if Elliot decided he was done with food halfway through his meal, he would still be getting substantial calories from those few spoonfuls.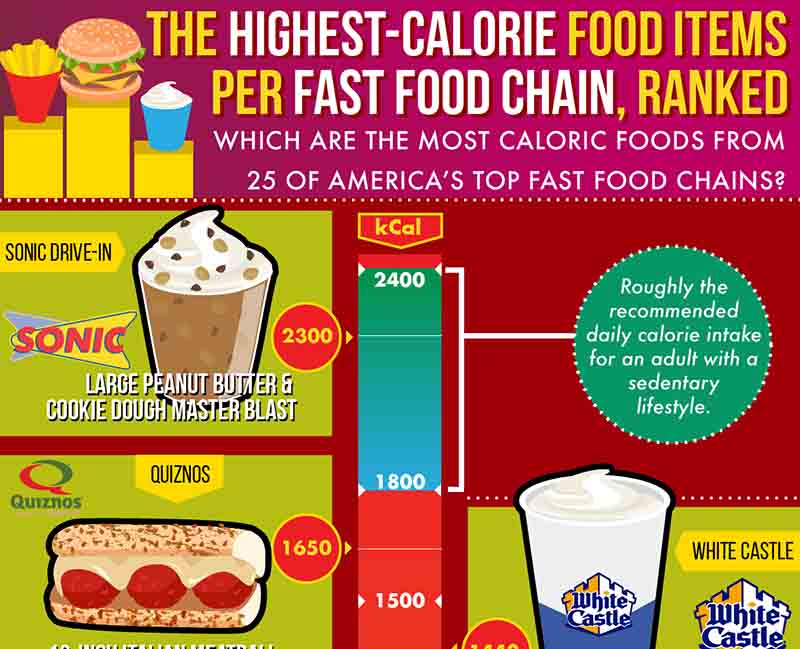 Follow that up with some Cheerios or Goldfish crackers, or a bottle of milk if we're lucky, and I would consider that a successful meal.
Printable Instructions for How to Make Nutritious High Calorie Baby Food
Click the image below to get access to the free printable PDF file with instructions for how to make your own baby food. You should still read all the detailed tips below, but these visual instructions are very useful to have in your kitchen so you can refer to them when needed.
What are the best ingredients for high calorie baby food?
Banana, avocado, healthy oils, baby cereal, and nut butters (once you get the OK from your doctor) are typically recommended high calorie foods for baby weight gain.
The formula below makes about 10 ounces of baby food puree, or about two large pouches. Keep reading below on more info on how to store the baby food, and for a printable recipe card with instructions on how to blend the baby food (what to add first, what to add last).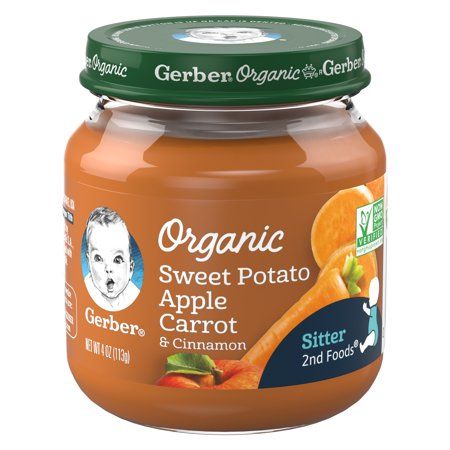 Start with the base: banana. A medium-large banana has 100 calories in it. That's a GREAT start.
Add the calorie-bomb healthy fat: 1 tablespoon of avocado oil or light-tasting olive oil (120 calories). Our doctor gave us the okay to add oil to the baby food purees. Other great options are 1-2 tablespoons of almond butter, cashew butter, or peanut butter. The nut butters have almost 200 calories per two-tablespoon serving and they taste delicious when blended with banana! Just make sure that your baby is not allergic to nut butters (read about allergy testing in babies).
Add 2-4 tablespoons of baby oatmeal cereal. That's 30-60 calories. Baby oatmeal tastes fairly neutral so it works great in any baby food recipe. Just remember that oatmeal thickens with time, so always make the puree a little more liquid than you would like - it will get thicker in a day or two. The reason I prefer oatmeal is that it is a more nutrient-dense grain than rice, plus there is some controversy about arsenic in rice. I figure, let me just be safe.
Add other fruits or veggies - about a cup total - enough to make about 1 and a quarter cups of pureed baby food total.  These ingredients don't add many calories but they do add a lot of nutritional value. Some of the combinations that work well for us are:

frozen cherries + steamed green beans (you can't taste the green beans!)
blueberries 
strawberries + kiwi (make sure your kid isn't allergic to either, as it's a fairly common fruit allergy)
½ apple + steamed carrots
applesauce + few teaspoons of avocado
papaya
peach + 1 teaspoon pea protein powder
plums + corn
pear + steamed spinach (Elliot gets hives from raw spinach)
mango + steamed broccoli (you really need two strong-tasting fruits to hide the broccoli flavor, so banana + mango work well)
pineapple + cooked peas
raspberries
Please note that blueberries, papaya, and cherries make the baby food uh, coagulate, for lack of a better word. They're fine to use if you'll serve the pureed food to your child immediately, but they make the food have a weird texture on Day 2. It's fine to eat, but it just doesn't feel as good in your mouth. You can always re-blend the leftover food with a bit of juice and it will be smooth again.

Other high-protein additions: I already mentioned the pea protein powder above. Sometimes I add a few tablespoons of cooked white beans, chickpeas, or even plain chicken breast. Yes, if you have a powerful enough blender, it will puree the chicken so that you won't taste or feel it. 
Optional: Add a few splashes or orange juice or soy milk (or any vegan milk substitute). If the puree seems a little too thick, I add a splash of orange juice or soy milk, depending on what else is in the puree. For example, orange juice works great with pineapple, papaya, apples, and pears. Soy milk works well with cherries, raspberries, peaches. The reason I say to use a vegan milk is that it doesn't go bad as quickly as cow's milk, so the pouches don't turn funky if it takes him 2-3 days to eat them. Also, Elliot has an allergy to cow's milk (read about allergy testing in babies).
Optional: Honey. I admit, some of these combinations don't sound that appealing. However, babies eat some weird stuff without getting grossed out. They don't know that chicken and raspberries don't go together. Elliot eats all of these combinations just fine, as long as everything is pureed super smooth. That said, if you feel like your concoction doesn't taste that great, it's nothing that a teaspoon of honey can't fix. If your kid is older than 1, you can add a little honey to the baby food to make it sweeter and pulse it in the blender a few seconds. I've only had to do it once, when the banana and pear that I used just weren't ripe enough.
Luckily Elliot likes the banana flavor! I try to rotate through the other fruit and vegetable ingredients so that he is exposed to different flavors all the time and is always getting a variety of nutrients.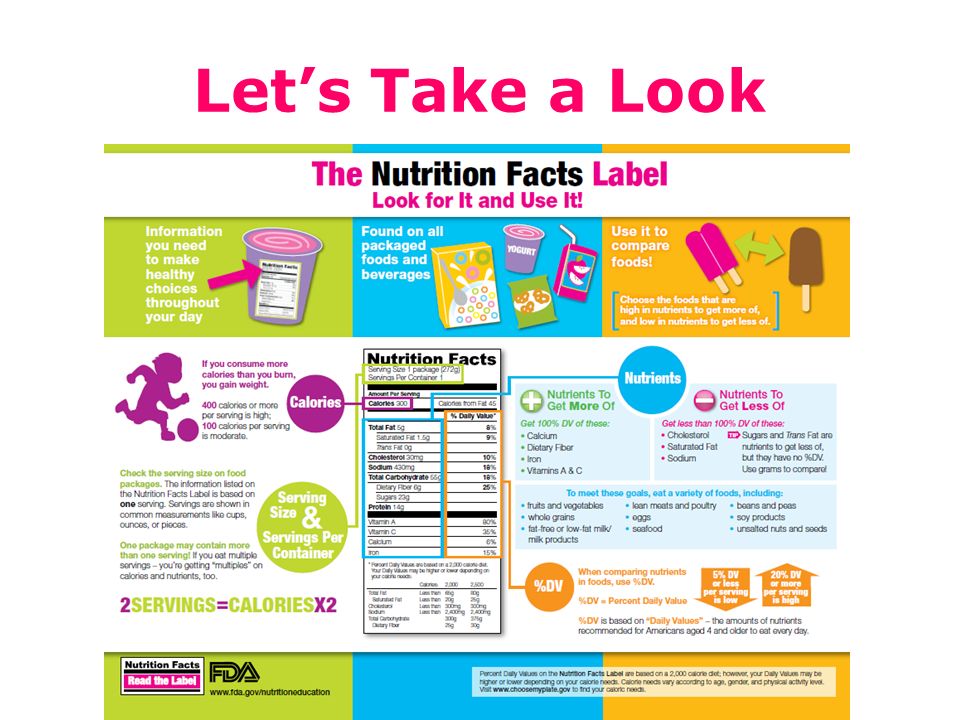 If your baby doesn't like banana or is allergic, just use apple sauce or pears as the base for the puree.
Obviously, check with your pediatrician to make sure your baby is allowed to eat all of these ingredients. 
I try to throw in a vegetable in there whenever I can. Spinach is pretty inoffensive and unnoticeable in flavor (babies don't know that green = healthy!) so that's a good one to put into baby food.
You might need to start slow with adding some of these in, just because they will have an effect on the flavor of the purees. For example, my son only likes about a teaspoon or two of beets, avocado, or corn. Start little by little, and add more vegetables and less fruits over time to get your baby to eat more vegetables.
I add a teaspoon of pea protein powder whenever I feel like Elliot is not eating enough protein. That stuff does have a flavor, so I usually don't put more than a teaspoon.
Storing homemade baby food:
I always puree enough fruits/vegetables to make 2 large baby food pouches.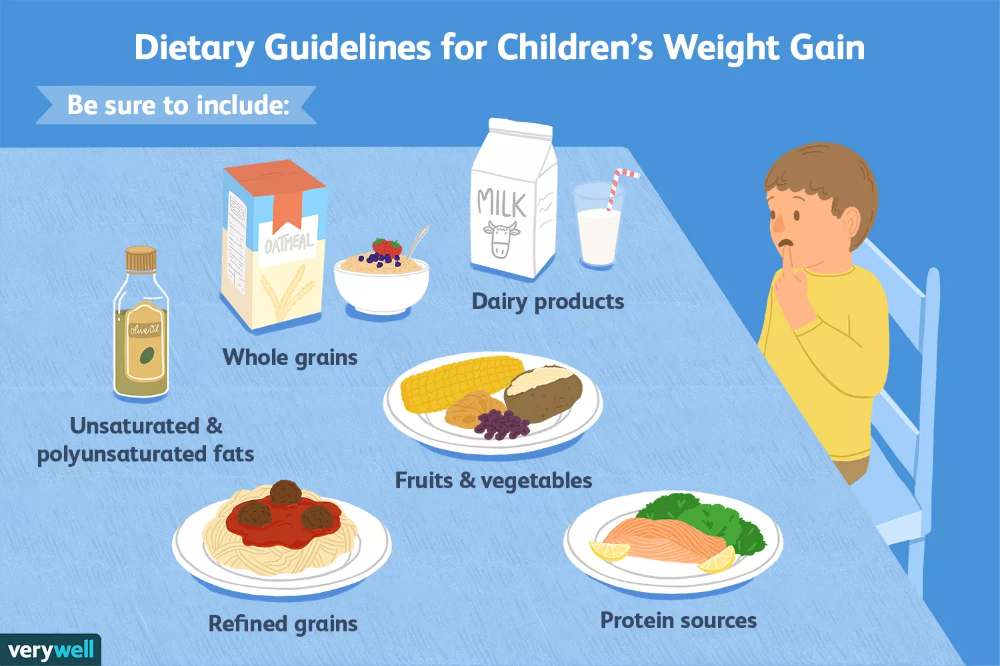 Any more and I risk the food going to waste because Elliot doesn't finish it within 2-3 days.
I use these reusable pouches from ChooMee to store the homemade baby food in the fridge and I absolutely love them. They are easy to wash with the same bottle brushes that I use to wash Elliot's bottles.
The reason I use pouches instead of containers is that the baby food stays fresh in the pouches for longer since it's exposed to less air. Reusable pouches are perfect for baby food that contains bananas, pears, and apples - fruits that turn brown when exposed to air.
These pouches hold 5 oz of baby food - a bit more than store-bought food. At first, 5 oz was too much for Elliot, but now that he is a year and six months I can easily give him 5 oz of food at a time.
I also love using pouches because when Elliot decides to suck on the pouch he ends up eating more food faster. Usually he still prefers to be fed with a spoon and refuses to suck on the pouch, but the times that he does point to the pouch and open his mouth make for a really easy feeding.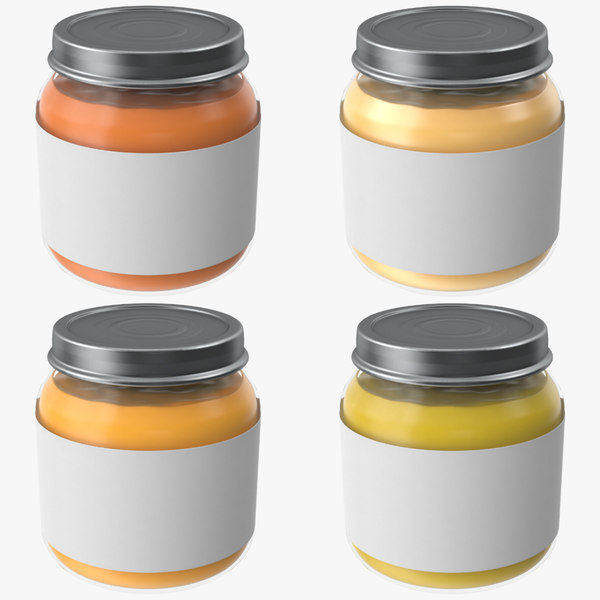 And I'll take any help I can get!!
What you'll need to make baby food:
A high-power blender. If your kid is anything like my kid, they will not tolerate any kind of chunks or textures in their baby food purees. This means that everything has to be super smooth - seeds and peels need to be liquefied. I absolutely love my Blendtec blender for this. It's pricey, but it's high quality. And honestly, it has paid itself off by now, considering how much money I saved not buying baby food. Blendtec blenders go on sale often, so check back regularly and maybe you'll be able to snag one at a good price!
By the way: if your child is picky about textures of food, they might benefit from sensory play. I created a list of 52 different sensory activities, one for every week of the year. Many of the activities are geared towards picky eaters. Learn more about it and join us for a whole year of sensory play: 52 Weeks of Sensory
Set of measuring cups and spoons. You definitely need the spoons to measure out the oil and protein powder - you don't want to go overboard with these! And the measuring cups help with making sure you don't add too much - though you probably won't even need them after you get a good feel for it. You don't want to make too much baby food at once and have it go to waste if your baby is not devouring these pouches quickly. This is why I recommend making just enough for two pouches. Bonus: These make GREAT baby toys to keep the little ones busy while you're making their food.
Reusable pouches. As I said above, these ChooMee ones are great. They hold 5 oz of food, they're easily washable, and they are freezable as well!
Baby food containers. You can also use baby food containers, if you prefer. I just use regular 4 oz Rubbermaid containers. They are great because the lid fits tight and they are spill proof. Plus they are actually useful for other things too, like packing salad dressing to work or packing bits of table food for Elliot to eat.
Silicone spatula. This is to make sure you scrape out every last bit of baby food from the blender. Hey, if I am painstakingly counting the calories I am adding to the blender, I better get all the baby food puree out of that blender!! By the way, these colorful ones also make great baby toys! Just make sure they don't put the pointy end in their mouth. (That was never an issue for Elliot, who never put anything in his mouth haha).
Optional: Kitchen scale. If you are obsessive with counting like me, you'll want to know exactly how much of each ingredient you're adding. When I first use a new ingredient, I typically weight it out so I can then google how many calories are in a 2-oz carrot, per se. I also use it all the time to measure out how much pasta to cook for Elliot, so I can keep track of his calorie intake. This one is nice and sleek, so it won't take up too much precious kitchen space.
This baby food "recipe" has been working for us for almost a whole year now. That's not to say that Elliot eats a full pouch every time. Sometimes we still struggle getting him to sit in his high chair, or we might have to put on Elmo's World to distract him a little while eating.
But these homemade baby food purees are what helped Elliot gain weight. As he is growing and slowly trying new foods, he is eating less of them. But he still has one pouch per day, and it's a large portion of his calorie intake. On top of that, I am able to use the homemade baby food to supplement his eating by using ingredients that he would normally not eat if they were put on his dinner plate.
Prep Time 5 minutes
Cook Time 5 minutes
Total Time 10 minutes
Ingredients
1 Banana
1 cup other fruits or veggies (see notes)
1-2 tablespoons healthy fat, such as avocado oil, almond butter, cashew butter, or peanut butter
Optional protein add-in: 1 teaspoon pea protein powder, cooked chickpeas, white beans, or chicken breast
Optional add-in: baby oatmeal
Optional add-in: splash of orange juice or soy milk
Instructions
Break the banana into 3-4 chunks and place it in a blender. Add 1 cup fruits or vegetables (see notes), and process until smooth. Add 1-2 tablespoons of the healthy fat and optional protein or oatmeal add-in, if using. Process until smooth - you might need to scrape down the mixture with a spatula a few times. If the mixture seems too thick, add a splash or juice or vegan milk and process until smooth.
Pour into small resealable containers or re-usable baby food pouches, use a spatula to get all the baby food out of the blender. Serve immediately or keep refrigerated for up to 48 hours.
Notes
Some ideas for additional fruits and veggies to use:
frozen cherries + steamed green beans (you can't taste the green beans!)
blueberries (purees made with blueberries are best served fresh, since it thickens over time. If it thickens, just stir in a splash of juice the next day)
strawberries + kiwi (make sure your kid isn't allergic to either, as it's a fairly common fruit allergy)
½ apple + steamed carrots
applesauce + few teaspoons of avocado
papaya
peach + 1 teaspoon pea protein powder
plums + corn
pear + steamed or fresh spinach
mango + steamed broccoli (you really need two strong-tasting fruits to hide the broccoli flavor, so banana + mango work well)
pineapple + cooked peas
raspberries + cooked beets
Recommended Products
As an Amazon Associate and member of other affiliate programs, I earn from qualifying purchases.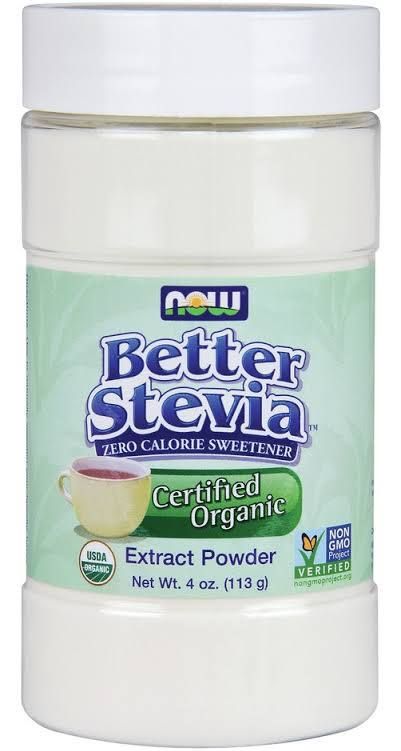 Blendtec blender

Reusable pouches

Avocado oil

Storage containers

Spatulas
Nutrition Information:
Yield:
2
Serving Size:
1
Amount Per Serving:
Calories: 157Total Fat: 8gSaturated Fat: 1gTrans Fat: 0gUnsaturated Fat: 6gCholesterol: 0mgSodium: 4mgCarbohydrates: 22gFiber: 4gSugar: 11gProtein: 3g
Tell me: Do you make your own baby food? What do you put in it?? What's your baby's favorite food?? I want to hear it all! Let me know in a comment below.
Share this post:
888 shares
90,000 truth about what's in the ingredients.
- Ekaterina Borisovna, there is a lot of debate about the benefits of baby food from a jar. Let's try to confirm or dispel the myths and tell parents the whole truth about children's canned products.
Myth #1. Baby food in jars is made from vegetables and fruits that are not suitable for sale in their natural form. Raw materials of poor quality underlie it.
- Not true. The production of canned baby food is a complex technological process consisting of several mandatory steps, including a careful selection of raw materials. The quality and safety of baby food initially depends on this.
When sorting , all vegetables and fruits with any defects are utilized, and a batch of raw materials of uniform quality is formed.
Sorting includes:
visual assessment of raw materials;
removal of non-standard, unripe, moldy and broken fruits. Grouping by size and weight is not carried out: these indicators do not affect the quality of finished baby food.
When cleaning raw materials , all inedible and low-nutrient parts are removed from fruits and vegetables - the skin, seeds, stalks, the core is removed from apples and pears. Parents can be sure that their baby will receive only the most useful and nutritious.
Myth No. 2: The quality of baby food in jars is doubtful - it contains a lot of preservatives that are dangerous for babies.
- The inclusion of preservatives in baby food is prohibited by law , at least in our country. But the use of vitamin D or ascorbic acid is allowed. They do not harm babies, but significantly increase the benefits of the product.
- Ekaterina Borisovna, however, it is known that without preservatives, the shelf life of products is reduced.
— A long shelf life of baby food without preservatives is ensured by aseptic production technology, product sterilization and vacuum packaging, which protects it from harmful microorganisms.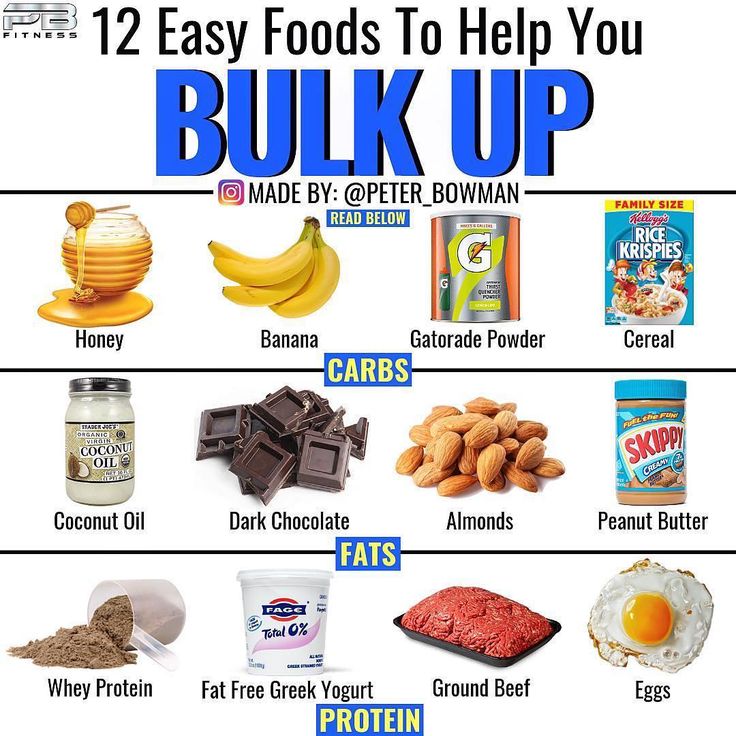 The cotton that we hear when opening the jar is an indicator of the correct packaging and safety of the product.
Myth #3. There are other unnatural ingredients in canned food without preservatives that can be harmful to a child's health.
- The complete composition of baby food must be clearly stated on the packaging by the manufacturer. Corn starch or rice flour can be added as safe thickeners to give the desired consistency. But the range of children's canned food allows you to choose products without these additives. The presence of spices is not forbidden, but their list is limited and strictly regulated.
technological substances to impart aroma and enhance color and taste.
Myth #4. Flavor enhancers are added to canned food, otherwise children refuse to eat it.
- Production technologies allow extracting the maximum of useful elements from raw materials and at the same time preserving its taste.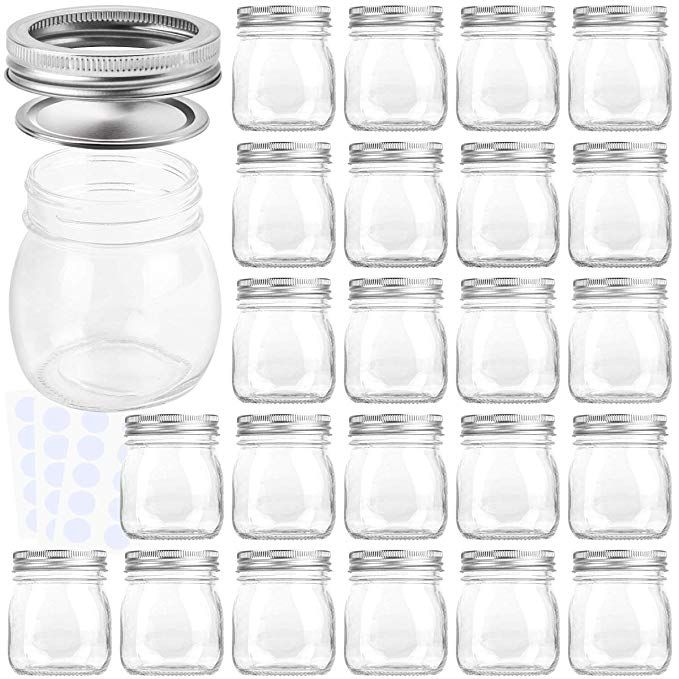 For example, , in order not to destroy biologically active substances, raw materials for baby puree are not boiled , but in order to obtain a delicate texture and not spoil the taste, it is wiped in special mashing machines in an atmosphere of steam or inert gases. Such subtleties of production explain the unique taste of canned puree, which you cannot get at home on your own.
Read also
how to introduce puree into complementary foods
Myth #5. Canned baby food is expensive and costs parents more than homemade purees.
- Seasonal harvest is inexpensive, making mashed potatoes seems like an elementary task. But there are few fruits of our own in our country. Harvesting a year in advance is a difficult and costly business (you will need a capacious freezer). Preserving vegetables is even more difficult, you need at least a basement. In addition, the amount of vitamins with this method of harvesting decreases in proportion to the storage time (autumn apples lose most of their useful properties by spring).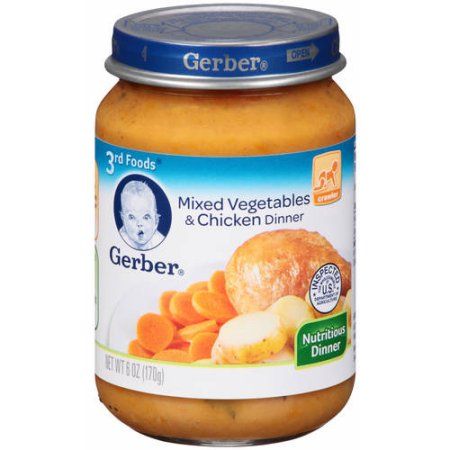 — Fruit and vegetable sections are filled in stores all year round.
Yes, but children need variety in their diet. Today an apple, tomorrow a pear, the day after tomorrow an apricot. For example, to prepare 100 g of apricot puree, you will need at least 300 g of apricots without peel and stone. For the price, this is comparable to the price of a jar, but you still need time to buy and cook.
And the most important thing is safety. At the plant, raw materials for baby food are thoroughly tested for the content of toxic substances. The standards for the content of pesticides, nitrates and other chemical additives for sale in the store are different, and no one guarantees that the zucchini bought from the grandmother on the market did not grow in the zone of increased radiation or was not fed with nitrogenous fertilizers. Therefore industrial canned puree is safer than , and at a price that's about what it comes out to be.
Myth #6.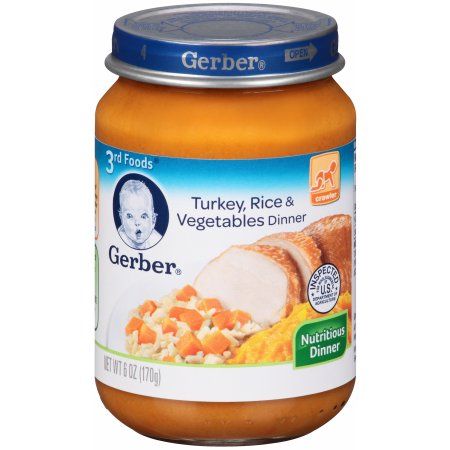 There are few vitamins and nutrients in a jar of complementary foods, as they are destroyed during the conservation process.
- Vegetables and fruits are full of healthy nutrients during the harvest season. But during long-term storage, they lose almost everything except fiber and starch. In addition to this, the fruits are irrevocably destroyed during heat treatment at home - for example, during cooking, up to 20% of vitamin B and more than 50% of ascorbic acid are lost.
The picture is quite different in the factory production of complementary foods, when the useful properties of the raw materials are preserved to the maximum. In addition, complementary foods can be additionally saturated with vitamins and trace elements. Food packaging always indicates their presence and the percentage of the daily dose.
Myth #7. Food from a jar provokes the development of allergies.
- The risk of developing an allergic reaction to food in a jar is no higher than to food prepared by oneself.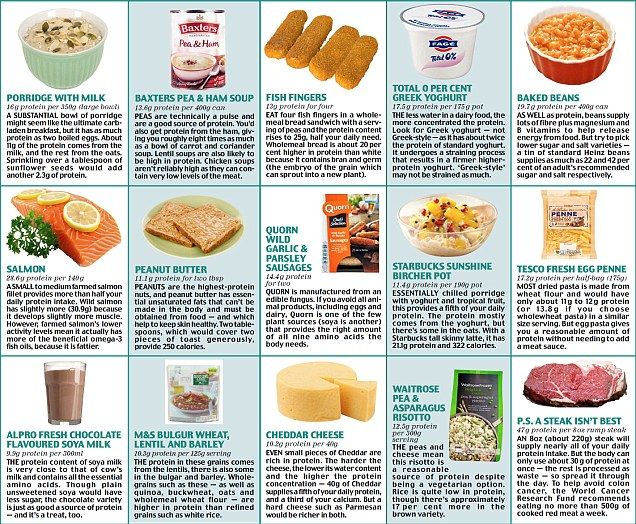 If a child is allergic to pumpkin, then boiled, steamed and canned, there will be a reaction to it. Another question is that an auxiliary component of canned puree (for example, starch or ascorbic acid) can cause allergies. In this case, it is safer to choose products without such additives.
Often confused with allergies food intolerance . The symptoms are similar, but the reasons for the latter lie in non-compliance with the rules of complementary foods (for example, they gave a new product ahead of schedule or immediately in large quantities). Without knowing it, mothers expose the child's body to excessive stress when the baby's enzyme system is not yet ready to process the edible "gift". For this reason, the child's body becomes covered with a rash, problems with the tummy, regurgitation and other delights appear.
Complementary foods: what you need to know
It is worth trying a new product in small quantities.
The daily dose is increased gradually.
Red cheeks, rashes on the arms and under the knees - a reason to exclude the product from the child's diet and consult a doctor.
Myth #8. There are many counterfeits of baby food on the market, and products of well-known brands are more often counterfeited. Parents in the store will not be able to distinguish a fake from the original.
— Control over the quality of nutrition for children is multifaceted and is carried out at all stages - from the procurement of raw materials to the sale in the store. Compliance with safety standards during production and storage, the usefulness of the product in terms of protein, carbohydrate and fat components, the concentration of vitamin elements and other components declared on the package are monitored. Organoleptic testing determines the quality of products by taste, aroma, appearance, consistency.
Unfortunately, despite the fairly strict control, information about reviews from the sale of low-quality baby food periodically pops up.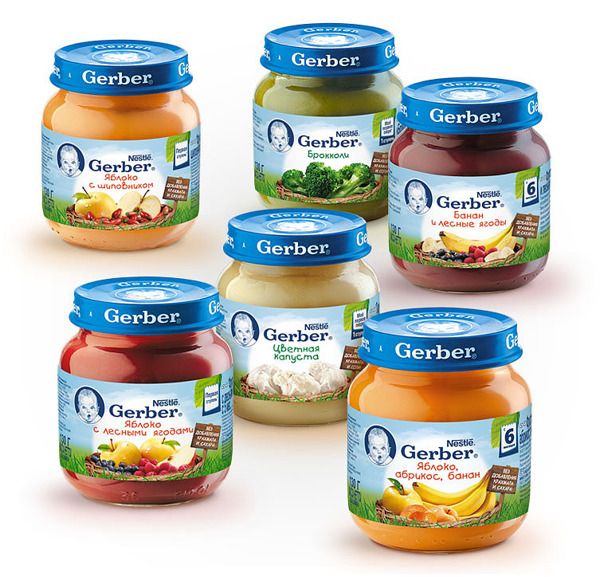 Probably, this cannot be avoided, as well as the falsification of medicines and other goods. But you can protect yourself as much as possible from acquiring fakes.
How to choose quality baby food in jars
It is better to buy food in large specialized stores, pharmacies.
Consider value for money. If the price is significantly lower than usual, do not rush to buy an annual supply, study the composition and the certificate of conformity for the product.
Carefully inspect the package. Do not take a damaged package with traces of worn paint, smeared or blurry letters, a swollen or crumpled jar.
Always try a new product before giving it to a child. You can easily distinguish changes in taste, smell, texture.
Myth #9. Manufacturers add starch to thickening canned food, but they do not always report this on the packaging. This is true? And will the iodine test show the presence of starch?
- In stores, a fairly wide range of baby purees with and without the addition of starch.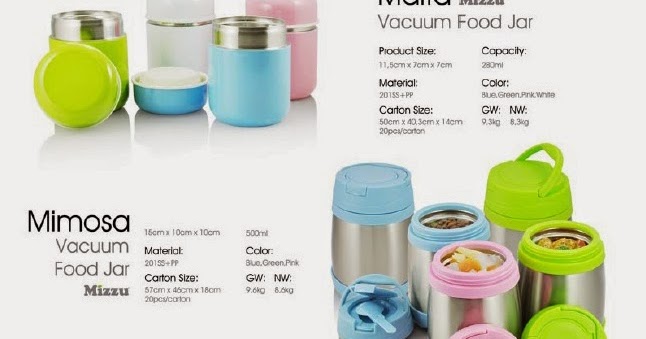 A significant component of starch is glucose , the main source of our vital energy. Starch is often a natural product. In nature, there are many plants and products from which starch can be extracted: potato, corn, rice and wheat are widely known.
The debate about the dangers or benefits of starch can go on forever. Children are able to absorb starch from birth, it's all about its volume. A small amount of thickener in baby food will be absorbed by the child. Harmful daily proportion of starch - from 30 g.
Starch is included in 90% of the food that a person consumes in everyday life. You should not be afraid of it, but you need to be careful, because starch:
in case of excessive use and individual tendency causes constipation;
is capable of provoking an allergic reaction;
increases the calorie content of food and promotes weight gain;
contains a lot of carbohydrates, but is useless as a source of vitamins.
Therefore, if a child has a tendency to allergic reactions, overweight or constipation, you should not use food with the addition of starch. Children with underweight or unstable stools may well try it.
Reaction with iodine - a qualitative reaction to starch with the formation of a dark blue spot. This is a really affordable method of checking baby food. But before using it, you should study which products contain starch. It is possible that a positive reaction will not be on an artificially added component, but on natural starch. A lot of natural starch in potatoes, corn, legumes, carrots, zucchini, pumpkin, banana and unripe apples. And it is natural that the reaction with iodine in the puree of these products will be positive. But in the composition of mashed broccoli or white cabbage, starch should not be, unless the manufacturer specifically added it.
Myth #10. The child gets used to eating from a jar and for a long time refuses the "adult" table.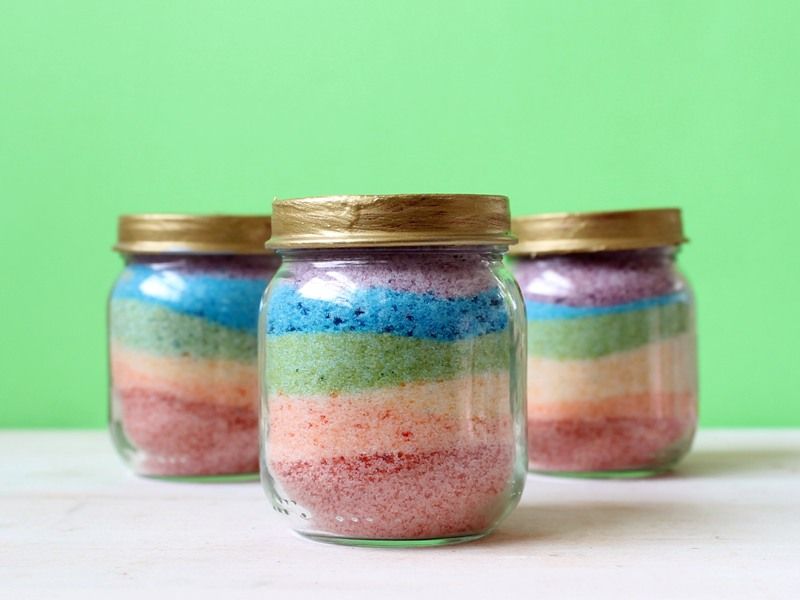 - Opposite. Children in infancy and under 18 months are not allowed to give sugar, salt, seasonings and spices. Therefore, until the mother has included these "adult" supplements in her child's diet, purchased food will remain his favorite food. But having tried salty or sweet once, the baby begins to demand a new product and refuse fresh canned food.
Children and adults have different perceptions of tastes. Therefore, you can not give the baby a dish that you like to taste, sweeten and add salt to food. When the time comes and the child is ready to receive products close to the common table, he himself will gladly refuse fresh jars, trying more and more new tastes.
— Ekaterina Borisovna, can canned baby food completely replace homemade baby food?
- Of course, and quite successfully. Regardless of the season, it is possible to provide the baby with a complete and varied diet only with the help of canned food. Yes, and it is impossible to repeat the taste of factory food on your own due to the special manufacturing technology.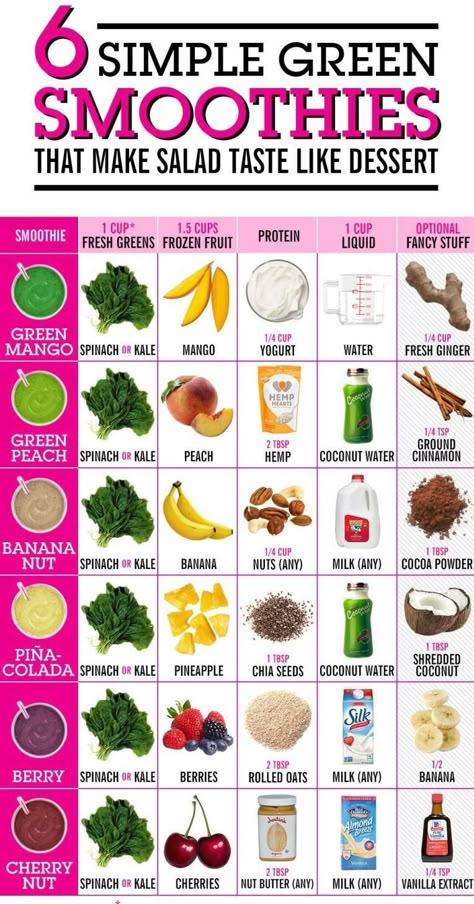 In addition, despite the fact that the assortment of fruits and vegetables in the store is quite large even in winter, their taste and useful properties, and most importantly, safety, are very doubtful. Of course, it is worth remembering about the time that a mother can devote to a baby, instead of puzzling over the variety of menus and cooking.
— Why are MAMAKO ® baby purees good for children? What are their advantages?
— Very often, kids get bored with the taste of monocomponent puree, and not everyone eats cottage cheese willingly either. Puree MAMAKO ® consists of fruits and tender goat curd without thickeners, preservatives or other artificial additives. Such a puree with a delicate creamy taste can be introduced into the diet from 6 months, it is more nutritious and serves as an additional source of calcium, which is necessary during the period of intensive growth. Therefore, along with monocomponent purees, I always recommend including such interesting, and most importantly - without sugar and thickeners, healthy products in the child's diet.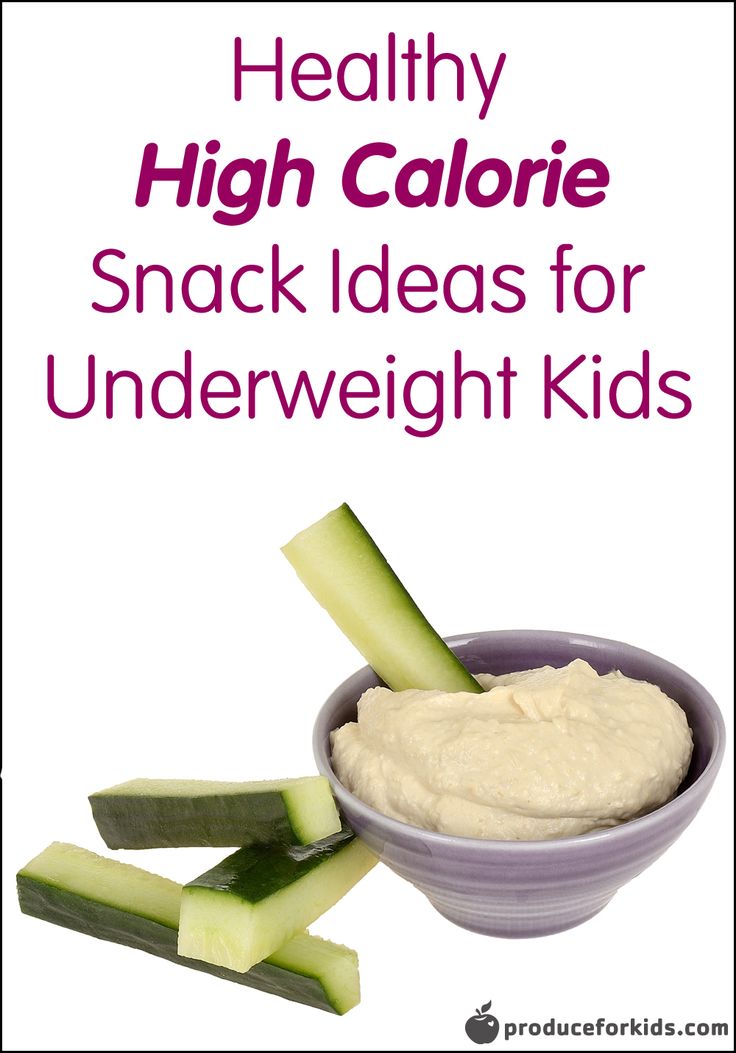 I would like to once again appeal to young parents - be above prejudice. Canned food is simple, convenient, useful and safe. We all use the achievements of progress for our comfort: cellular communications, microwave ovens, all kinds of gadgets have firmly entered our lives. So industrial baby food was created for the convenience of young parents. It is developed taking into account the physiological needs of the baby, meets all safety requirements and contains more useful nutrients due to gentle heat treatment than puree cooked at home from untested vegetables and fruits.
Adult baby food. Useful or not? ⋆ food-stories.ru
Many adults love baby food: small jars of purees can be a great snack, they are convenient to take with you. Some even prefer baby food in their diet, limiting the consumption of "regular" food. Is it useful to include various jars of mashed potatoes in your menu? Let's figure it out.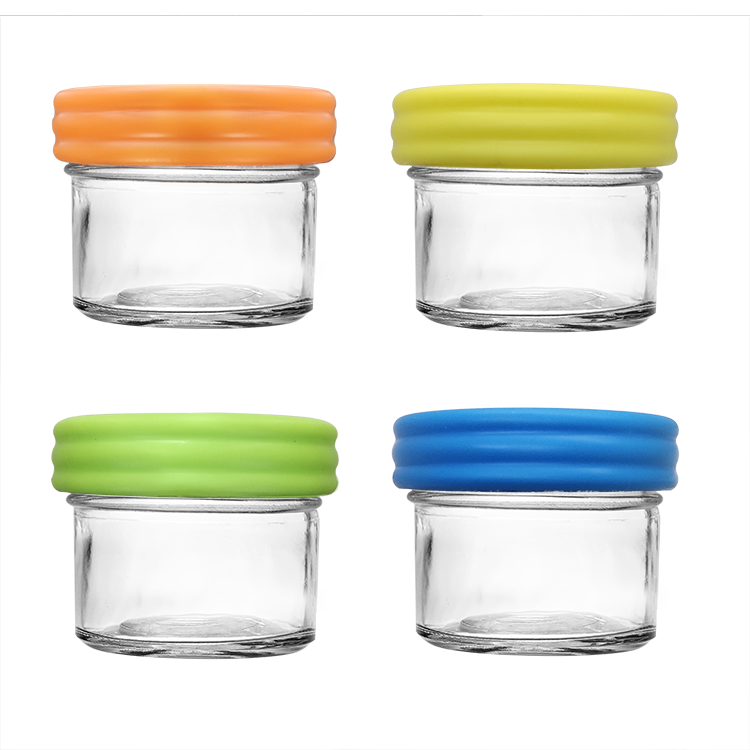 Baby Food Benefits
There are several undeniable advantages in favor of buying baby purees. First, there is no need for cooking. It is enough to buy a couple of jars and dinner is ready. No need to invent a gourmet dish or in desperation go to lunch at the nearest Burger King near work. Secondly, the variety of baby food provides a great choice. On the shelves of stores you can see more than one box of porridge, as well as many different and mixtures from "mashed apple" to "beef with cauliflower". Take two jars and you will have a full meal and dessert to boot. And thirdly, it is, of course, low calorie content and composition. It is this point that persuades most girls to switch to baby food. Its low calorie content (and also fractional nutrition) allows you to "eat and not get fat." The composition of baby purees is strictly controlled, so there are no GMOs, dyes, various harmful additives and everything that manufacturers love to add to adult products.
Deficiencies in baby food
Unfortunately, everything has its drawbacks.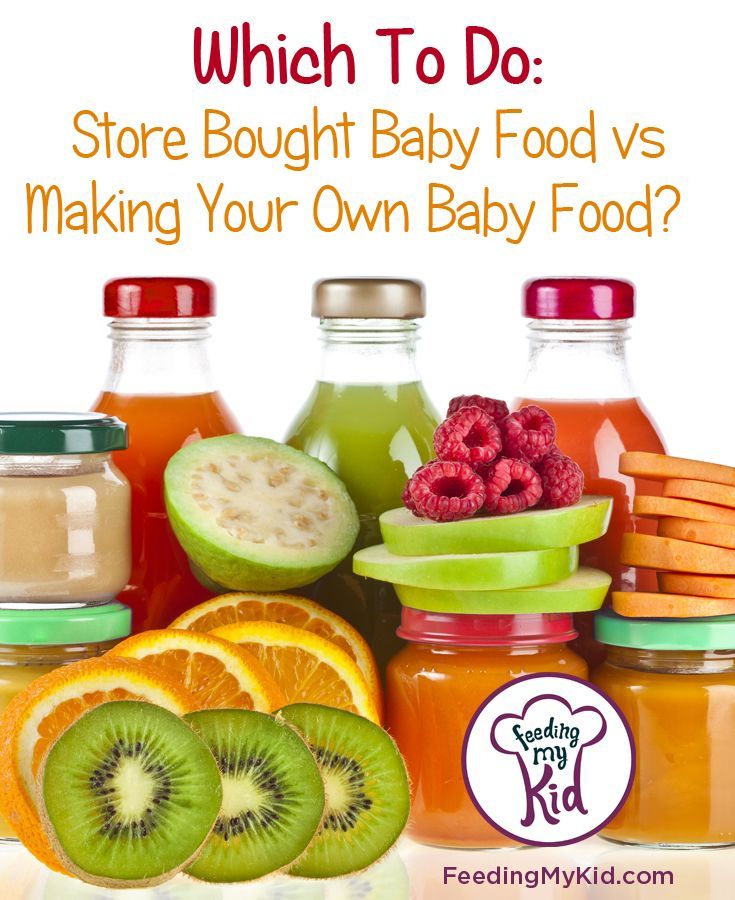 And children's food for adults is no exception.
Eating large amounts of baby food may cause difficulty digesting regular, solid foods. Baby purees and formulas do not have enough fiber and dietary fiber, as they are designed for the still undeveloped digestive system of young children. Therefore, the adult body will not receive the substances necessary for the normal functioning of the intestine.
The composition of baby purees is strictly controlled, so there are no GMOs, dyes and various harmful additives
Baby food may also not be the most joyful discovery for gourmets. The fact is that mashed potatoes with the name "chicken with vegetables" do not contain all those spices and additives that give the well-known taste of an ordinary dish. Therefore, such mashed potatoes will taste very different from the very spiced fried chicken served with steamed vegetables.
Individual contraindications may also exclude baby purees from the diet.
It can be problems with the gastrointestinal tract, pregnancy or anemia.
The money issue can also be a significant disadvantage for switching to baby food. One jar does not exceed 100 calories, and this is not enough for a person (an adult is recommended to consume at least 1000 calories per day). If you want to make baby purees and mixtures the basis of your menu, you will have to buy more than one jar, which at current prices can hit your pocket.
Baby food can be a useful addition to an adult's diet. However, you should not severely limit or completely exclude ordinary food. The features and needs of an adult organism differ from those of children, therefore, in principle, mashed potatoes and chicken breast cannot compete. A compromise option may be a reasonable balance in the consumption of children's food or fasting days. Jars of mashed potatoes may be suitable for a light lunch, but in no way replace a full meal. Be smart about menu planning and don't overdo baby food.