Homemade baby food powder
5 Traditional Homemade Cereal Powder Recipes for Babies
1. Rice Cereal Recipe
Use white rice and basmati rice. Wash the rice and soak it in water in 6 hours. After 6 hours, spread it on a white cloth. Leave to dry for 1 hour. Then, dry roast them on medium flame. Let it cool completely and grind rice to powder with the help of a food processor. Sieve the powder. Store in an airtight container.
2. Banana Cereal Powder
  Use raw banana. Peel the raw banana and slice it. Spread out the banana slices on a white cloth and let them dry out in the sun. Once they turn crispy, store in an airtight container (it may take 3 days depending on the climate). Dry grind the banana slices to a fine powder and sieve it. You can also use rice cereal 1:2, i.e. 1 spoon rice cereal powder and 2 spoons banana cereal powder while making cereal for your baby.
3. Oatmeal Cereal Powder
Use oats. Grind the oats to a powder, then sieve and store it in an airtight container.
4. Mixed Grains Cereal Powder
Ingredients
Basmati rice – 1 cup
Gram daal – 1/4 cup
Moong daal – 1/4 cup
Peanuts – 10
Badam – 10
Wash all the ingredients separately. Dry and roast all of them one by one. Let them cool completely. Then grind them to powder, sieve it and store in an airtight container.
5. Wheat Cereal Powder
Ingredients
Whole wheat – 1/2 cup
Peanuts – 10
Badam – 10
Wash the all 3 ingredients and dry. After they are completely dry, roast them separately. Let them cool, grind to powder and sieve. Store in an airtight container.
These are my grandma 's recipes and I always prepare these recipes for my twin babies.
How to Make Cereal for Babies
To prepare baby food, use a heavy steel pot.
Take any cereal powder (we have powdered).
Take water or milk (breast milk or formula).
Add 2 teaspoons cereal powder to one glass of milk or water and mix well.
Add rock sugar or a pinch of salt as per need.
Then boil the mix, and stir consistently for 5 minutes to make a smooth paste.
A spoon of ghee can also be added to make it more delicious (if baby like the taste and smell of ghee).
You can also add a pinch of cardamom powder for good aroma.
Serve lukewarm.
It turns out delicious, creamy and smooth, as good as any readymade cereal. You can also add vegetable purée like carrot purée and potato purée to rice cereal and oatmeal cereal. You can also use coconut milk instead of formula milk for banana cereal.
Benefits of Homemade Cereals
It's healthy and organic.
It free from the chemicals and preservatives.
Readymade cereal is more expensive as compared to homemade cereal. It's also pocket friendly.
Note: Homemade cereal powder must be stored only in an airtight container.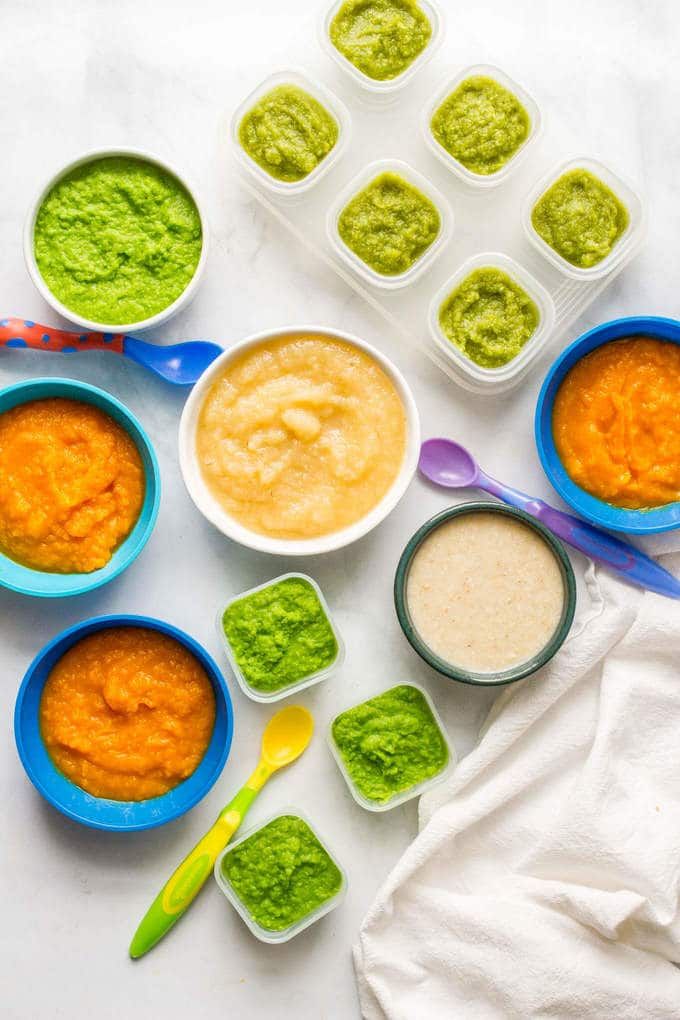 Disclaimer: The views, opinions and positions (including content in any form) expressed within this post are those of the author alone. The accuracy, completeness and validity of any statements made within this article are not guaranteed. We accept no liability for any errors, omissions or representations. The responsibility for intellectual property rights of this content rests with the author and any liability with regards to infringement of intellectual property rights remains with him/her.
homemade cerelac recipe | 6 month plus baby food
homemade cerelac recipe | 6 month plus baby food | six month baby food with detailed photo and video recipe. basically a 6-12 month baby food recipes made with mixed lentils and rice grains. it is just another traditional indian baby food made with rice and lentils grains but branded differently. you can make it as powder and start feeding your baby after 6 months, and also help to gain weight.

homemade cerelac recipe | 6 plus month baby food | six month baby food with step by step photo and video recipe.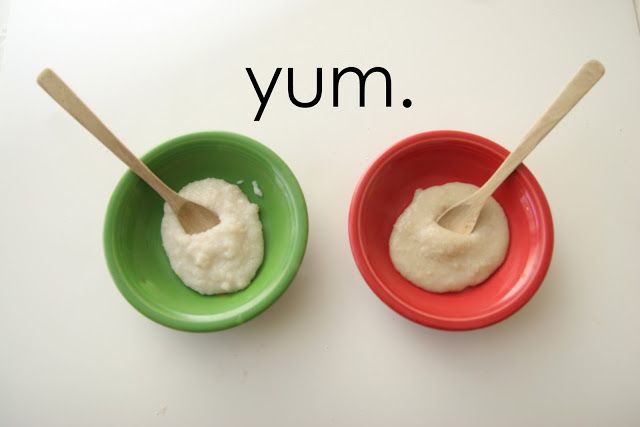 baby food recipes are one of the overwhelming recipes for most of the new parents. everyone desires for something healthy, homemade and also help to develop the brain and body development. one such easily homemade baby food recipe is cerelac recipe which can be served to 6 month plus babies.
parenthood is a wonderful experience and each moment is to cherish. but it also comes with uncertainty, questions and dos and donts at each stage. i personally had this overwhelming experience with my 4 months daughter. each week the schedule, diet, plan changes and we have to adapt accordingly. i will be soon hitting the six-month stage and i have to be prepared for solid foods. my plan is simple. stick to traditional, clean and basic tried and tested baby foods. particularly, being a south indian, i will ensure to have rice and lentil-based diet for my daughter, avni. in this homemade cerelac recipe, i have used the same combination of rice grains, mixed lentils and also almonds.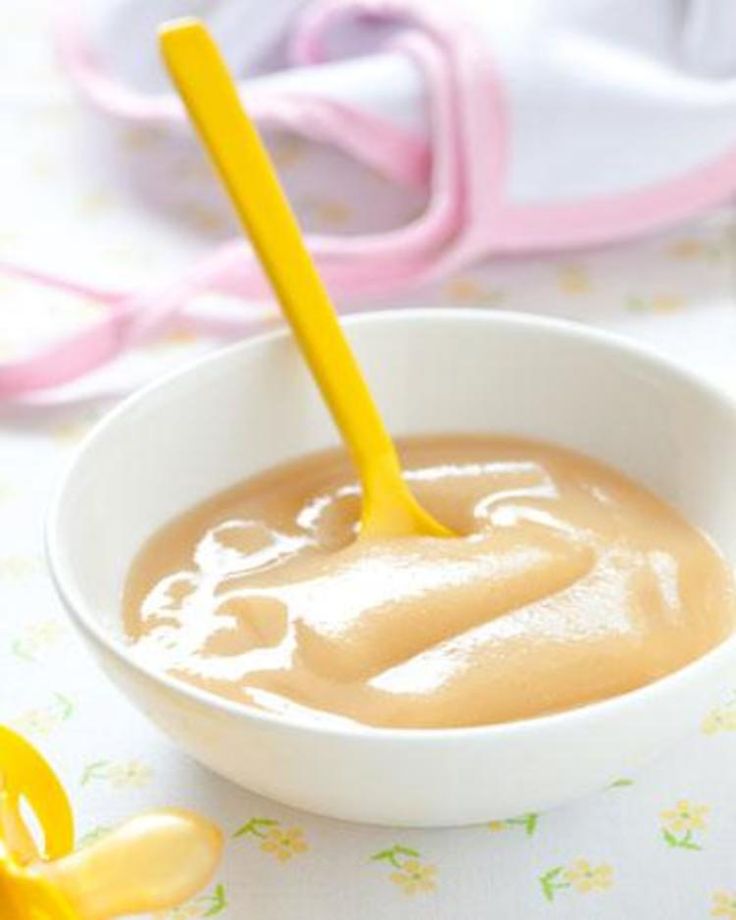 rice and lentil help to develop the taste buds, gain body weight, whereas almonds help in brain development. this recipe is no rocket science and has been used tested by many generations. i personally was on this diet, i will do the same to my daughter. however, each region and states of india, may have slight variations with the combination of ingredients used in this recipe. but this recipe is an ideal starter for babies.
furthermore, i would add some more tips, suggestions and how to start with 6 month baby food recipes. firstly, if you have just hit the 6-month stage, start the solid foods with small quantity. perhaps start with a half teaspoon and see how your baby reacts. do not limit just to this cerelac recipe and you can try other baby food variants like mashed fruits, vegetables and legumes. secondly, with the quantity, each baby is different and each baby would have a different appetite. however, start with small quantity and increase it as your baby demands.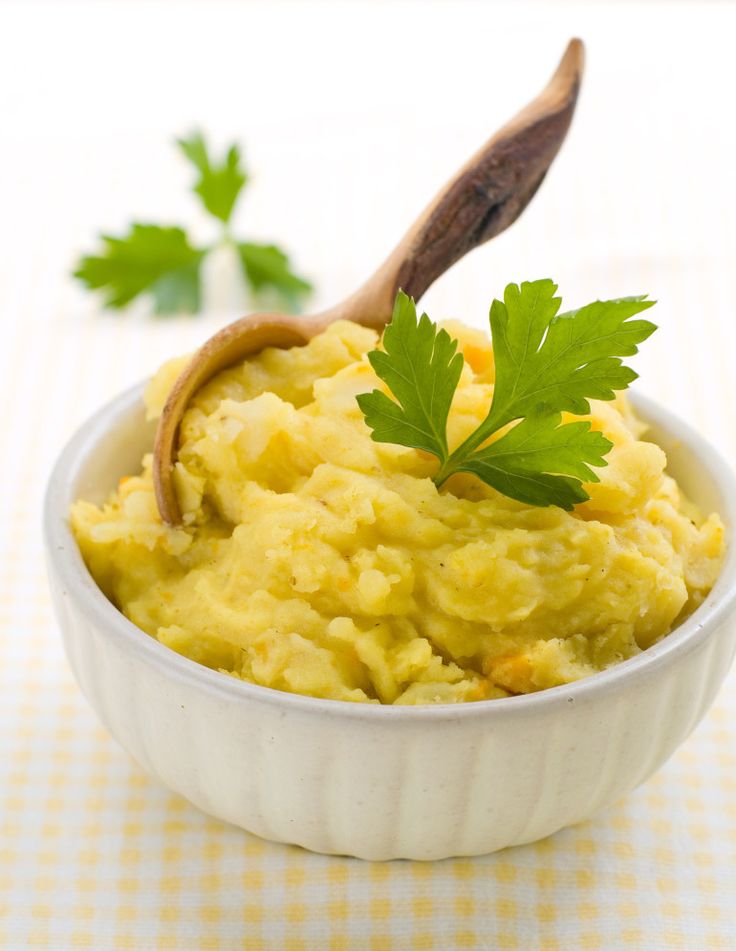 also, some babies may prefer to have this semi-solid food with a spoon, but some may prefer to have it with your fingers. hence do not have any prejudice about your baby. lastly, once you start with solid foods, it does not mean you need to stop breastfeeding. you may need to continue till 12 -24 months and gradually stop it (WHO recommends to continue till 24 months). perhaps, i will continue to post more and more about baby food diet plan and also highlight on how to gradually stop breastfeeding in another article.
finally, i do request you to check my other detailed cooking tips tricks methods recipe collection with this post of homemade cerelac recipe. it mainly includes my other detailed recipes like milkmaid, top 6 health benefits of mint leaf, top 6 honey benefits, top 6 coconut oil benefits, top 6 turmeric benefits, why skipping breakfast is bad & how to deal it with healthy food intakes. further to these i would also like to include my other recipes categories like,
FEATURED
00:02:16
00:02:26
HEBBARS KITCHEN
easy homemade cerelac recipe | 6 month plus baby food | six month baby food
5 from 281 votes
Prep Time 10 mins
Cook Time 20 mins
Total Time 30 mins
Course baby food
Cuisine Indian
Servings 1 box
Calories 910 kcal
---
---
▢ 1 cup rice
▢ 2 tbsp moong dal
▢ 2 tbsp masoor dal
▢ 2 tbsp black urad dal
▢ 2 tbsp horse gram
▢ 7 almond / badam
▢ 2 tbsp broken wheat
▢ water (for rinsing)
homemade cerelac powder preparation:
firstly, in a large bowl take 1 cup rice and rinse with enough water.

drain off the water and spread on clean kitchen towel.

allow it to dry for 30 minutes. you can sun dry to hasten the process.

in another bowl, take 2 tbsp moong dal, 2 tbsp masoor dal, 2 tbsp black urad dal, 2 tbsp horse gram and 7 almond.

rinse with enough water to get rid of dust and impurities.

drain off the water and spread on clean kitchen towel.

allow it to dry for 30 minutes.

now take dried rice and roast on low flame.

roast until the rice turns fully dry. it takes 10 minutes, to dry completely on low flame.

cool completely, and transfer to the plate.

once the lentil is dried completely, transfer to the pan and start to roast.

roast on low flame until it dries completely.

cool completely, and transfer to the plate.

now take the mixture to a blender and blend to a fine powder.

sieve the powder using a fine mesh to prevent any grains.

store the homemade cerelac mixture in an airtight container and use it up to a month.
to prepare the cerelac baby food:
firstly, take 1 tbsp of mixture in a clean saucepan.

add 2 cup of water and start to whisk making sure there are no lumps.

now place the pan on low flame and stir continuously.

cook for 10-12 minutes or until the mixture thickens and cooked completely.

finally, serve the baby food prepared from homemade cerelac for 6 months above babies.
Calories: 910kcalCarbohydrates: 182gProtein: 29gFat: 5gSaturated Fat: 1gSodium: 20mgPotassium: 262mgFiber: 12gSugar: 1gVitamin A: 58IUVitamin C: 1mgCalcium: 100mgIron: 5mg
---
Save this Recipe
---
Tried this recipe?Click a picture and mention @hebbars.kitchen or tag #hebbarskitchen! us in Instagram or Twitter
---
Subscribe to our Youtube ChannelClick here to subscribe our Youtube Channel and stay updated with our latest video recipes
How to properly dilute infant formula
Properly prepare milk formula - it would seem that it is easier, read the instructions on the box and do as it is written.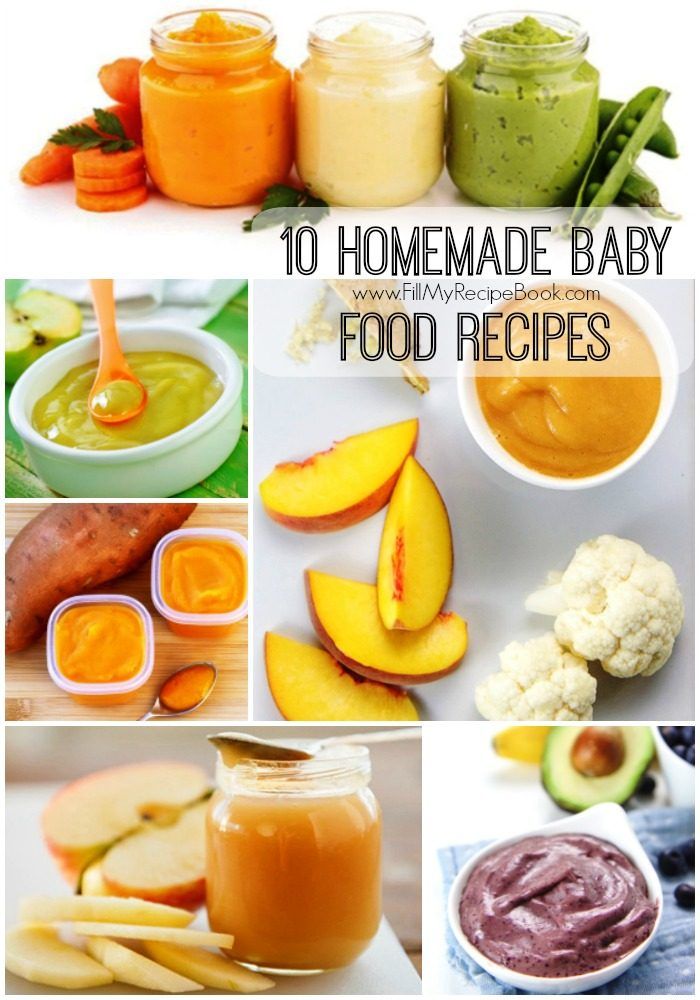 But sometimes the simplest things, especially when they concern a newborn, can simply put parents in a stupor.
Contents
How to properly dilute the mixture
How to prepare infant formula
How long is reconstituted infant formula
What water to dilute infant formula
Water temperature for infant formula
Preparing Night Feeding Formula
Infant formula on the road
You should know that no formula, even the most modern adapted formula, can completely replace mother's milk. Transferring a child to artificial feeding should be a conscious and forced step, and not the advice of a friend and the desire to make life a little easier for yourself, to have freedom of movement or your own guesses and assumptions that there is not enough breast milk. The deficit that is formed in the child's body without mother's milk cannot be filled with anything.
How to properly mix
The first thing to do is read the instructions from the manufacturer.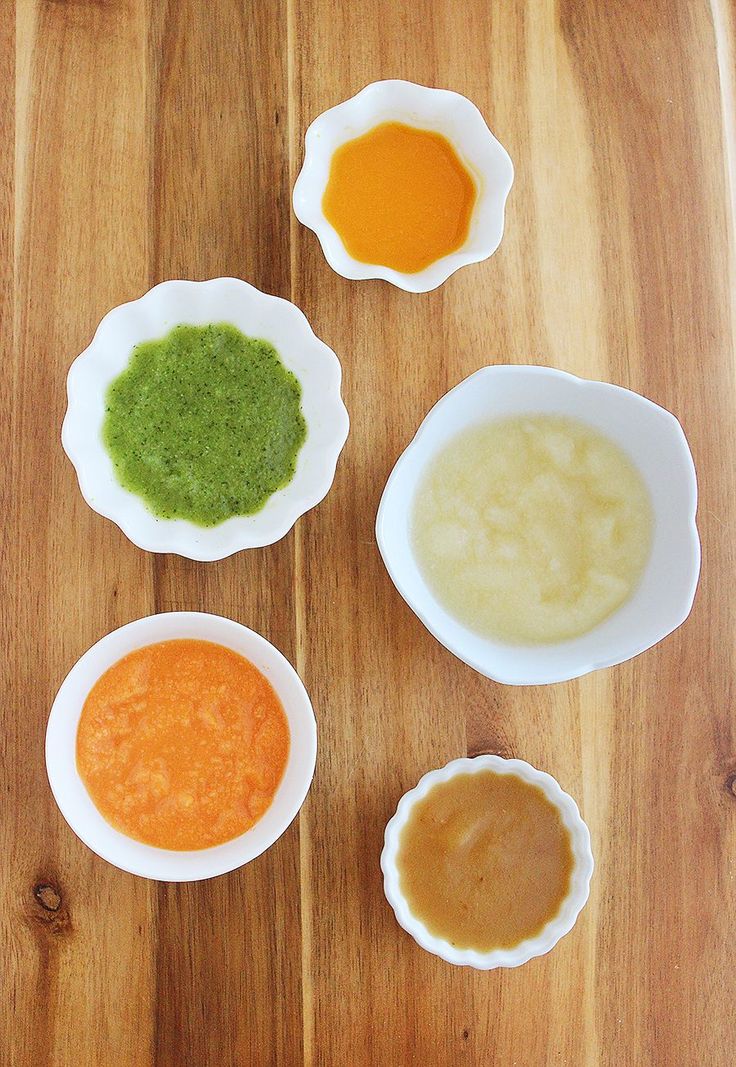 It always describes how to prepare infant formula. It is worth paying attention to the following important points:
in what proportion to dilute the milk formula (often, one scoop per 30 ml of water)
at what temperature is the mixture prepared
recommended amount of ready-made formula for children of different ages
how long and under what conditions can an opened package be stored
How to properly prepare formula for a newborn
The intestines and mouth of a healthy baby are sterile. The task of the parent is to give the baby the opportunity to gradually adapt to the surrounding space, before starting to acquaint him with pathogenic microflora (in other words, microbes).
In all cases of contact with children's things, food and the child himself, be sure and always wash your hands with soap and water. Of course, in any case, the baby will have to get acquainted with the surrounding microorganisms, but when he is a few days old, it is too early.
Since you need to prepare the formula just before feeding, be prepared to do this under the heart-rending cries of a hungry baby. It is possible that under such conditions it will not be possible to prepare sterile bottles in cold blood - it is better and more convenient to have at least two of them.
It is better to prepare and cover a clean bottle with a dry towel in advance than to rush around the house and remember where to put it after feeding when the baby is crying from hunger. Of course, in theory you need to wash the bottle immediately after feeding, but in practice, babies miraculously make adjustments to your schedule.
So, when all the necessary preparations are made, according to the instructions, we determine the desired ratio of water and dry mixture according to the age of your baby. Pour water of the required temperature into a sterile bottle or bring it to the desired temperature in the bottle. We pour the required number of measuring spoons, after removing a slide from them (you can use the back of a knife).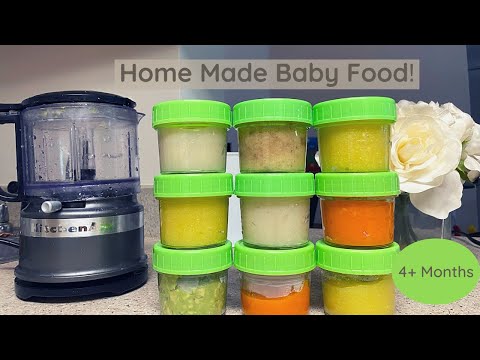 The measuring spoon must be dry. Follow this strictly and store infant formula in a dry place. Milk powder is very hygroscopic and perfectly absorbs moisture, and if the rules are not followed, the mixture will instantly begin to clump.
Close the bottle with a cap and shake very well so that there are no lumps left in the mixture (you can check for light). Just in case, we check the temperature of the mixture by dropping it on our wrist. After feeding, pour out the rest of the mixture.
Some mothers, trying to feed the baby more satisfyingly, increase the concentration of the dry mixture in the water. Doing this is strictly prohibited. This can lead to obesity or other metabolic disorders in the child.
To some, these measures may seem superfluous, and, of course, no one can force you to do this. But do not forget that the first three months of a child's life without this will complicate colic and aggravate the situation with hastily washed bottles, believe me, it's not worth it.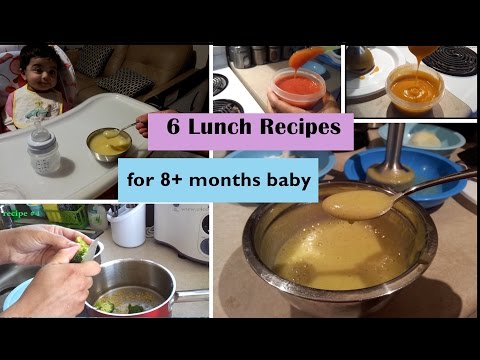 How long can reconstituted infant formula be stored
A very common question of interest to all parents is how long can prepared infant formula be stored? Ideally, ready-made milk formula is eaten immediately and not stored. The longer the mixture is prepared, the more chances are given to multiply harmful microbes that love heat and milky environment. And not just the necessary bifidobacteria, for which you lovingly created the optimal temperature. The storage time of reconstituted infant formula should be kept to a minimum. Remember that prepared milk formula should be stored is impossible even in the refrigerator.
The bottle and nipple must be washed and sterilized before each formula preparation. You can learn more about sterilizing feeding bottles here.
What kind of water to dilute infant formula
An urgent question for parents - is it possible to dilute formula with infant water? For decades, boiled water has been used to prepare the mixture.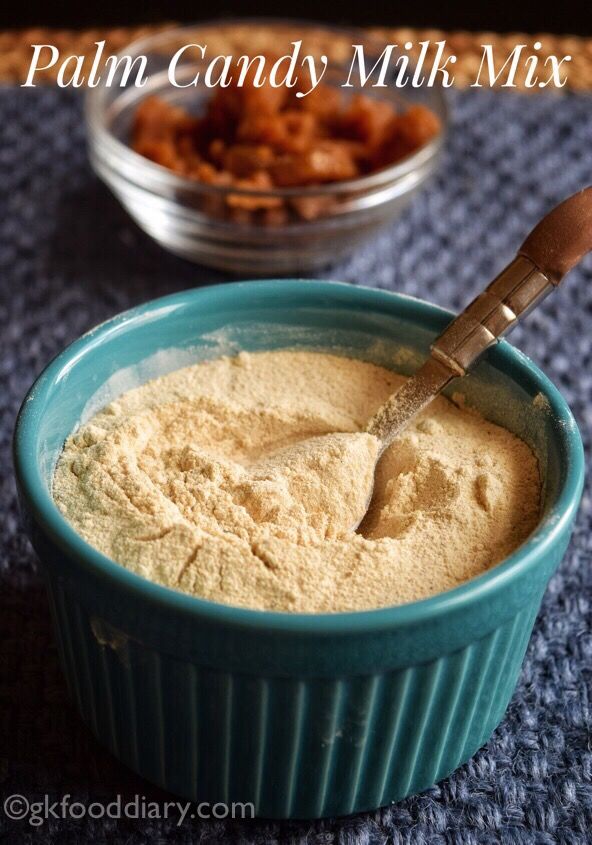 Now they began to think about the fact that boiling kills water, deprives oxygen and other trace elements. Today you will not surprise anyone with special baby water for drinking and formula preparation. It does not need to be boiled, it is enough to heat it to the optimum temperature.
What are the benefits of baby water?
at all stages of harvesting, water undergoes strict sanitary control
cleaning uses a multi-stage filter system
unlike boiled, it is not devoid of oxygen and other useful trace elements
mineralization decreases in baby water (in dry mixtures, they try to choose the optimal ratio of trace elements and water with increased mineralization can disrupt these proportions)
If you want to use water from a well, it is better to hand it over for analysis to a sanitary and epidemiological station.
Water temperature for infant formula
The water temperature is of fundamental importance for the preparation of formula, which must be indicated on the packaging.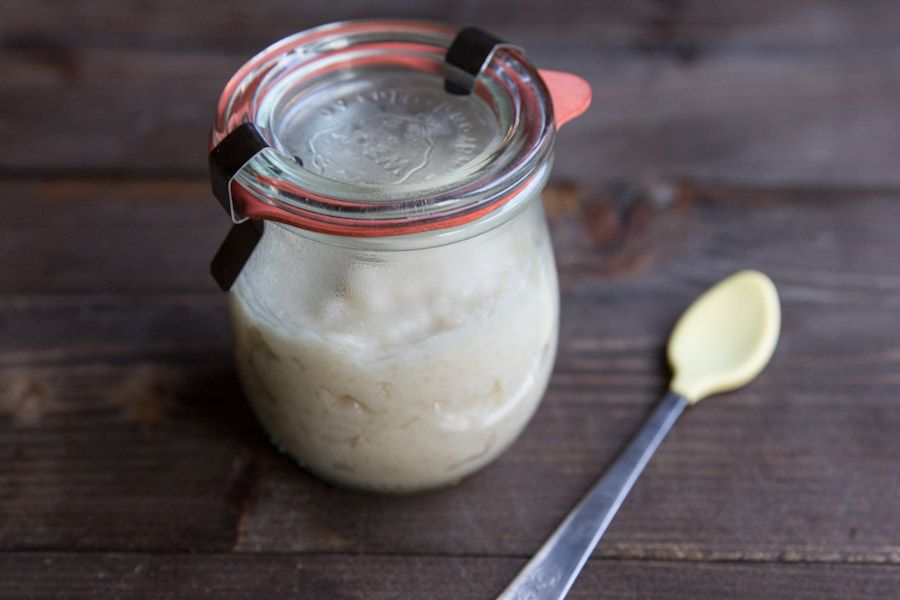 Almost all mixtures now contain bifidobacteria that are beneficial for the child's intestines. Beneficial bacteria, unlike harmful ones, are rather gentle microorganisms. At a temperature higher than that indicated in the instructions, they will simply die.
In addition, of course, the temperature of the water simply needs to be comfortable for the child, 36 - 37 ºC. This is the temperature of mother's milk. Therefore, if possible, use a thermometer to prepare infant formula. Fortunately, the assortment of baby stores is now replete with products that make life easier for moms. Well, if there is no thermometer, it does not matter. Put a few drops of the prepared mixture from the bottle on your wrist. If the temperature of the mixture is optimal, then you will not feel it on your wrist.
It is not advisable to heat the finished mixture. Adapted infant formula is not a product that can be heated and cooled without consequences. It's good bacteria, remember? And not only. But if it so happened that while you were preparing for feeding, the mixture has cooled down, warm it up under running hot water.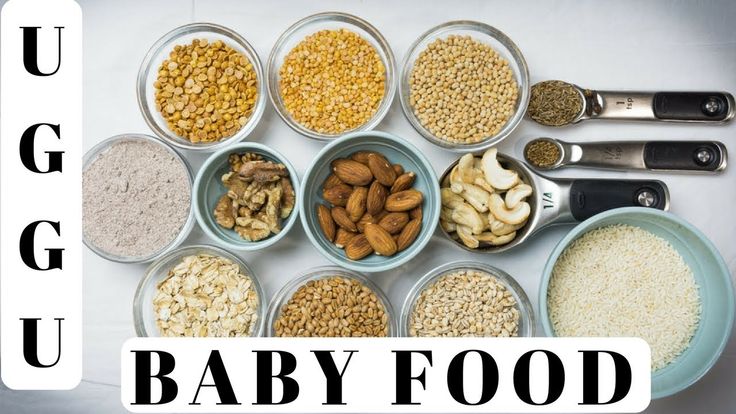 Do not use the microwave to heat up the mixture! You will not be able to control the degree of heating of the liquid bottle, which can lead to an irreversible change in the structure and composition of the formula.
Night feeding formula
The safest option for the baby and gentle for the mother is to pour water into a sterile bottle in the evening and put it in the warmer. Most warmers are capable of maintaining a constant set temperature in the bottle. Pour the dry mix into the dry mix dispenser.
Now you can prepare the mixture on autopilot at night. All that remains to be done is to get from the dispenser into the bottle and mix thoroughly. Just in case, do not forget to check the temperature of the prepared mixture. Ready. You can start feeding a hungry baby.
Infant formula on the go
All modern parents want to be mobile. We must pay tribute to the manufacturers of children's goods - it has now become much easier to provide a child with food on a trip than it was, say, in the last century.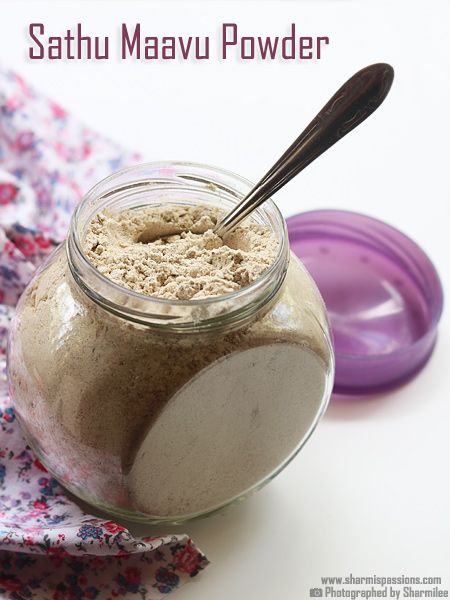 It sounds ridiculous, of course, but that was only fifteen years ago.
If you are traveling with a small child, take water and powdered milk separately with you. For cars, heaters have already been invented that work in the car from the cigarette lighter. Special bags-thermoses are convenient, where you can put a bottle with a little warmer water than you need. If there is not enough time to keep warm in a special bag, you can warm up a bottle of water for feeding by putting it in a container with another hot water, for example, made of titanium, if you are traveling on a train.
Remember, your task is to keep the water and dry formula separate for as long as possible, combining them just before feeding. Of course, ready-made diluted mixtures in tetrapacks are also on sale, but each mother decides for herself whether to use them or not.
Choosing a washing powder for baby clothes
What to look for when buying a detergent for baby clothes? What marketing tricks should you avoid? Are there powders for children prone to allergies on store shelves? With these questions, we turned to the expert.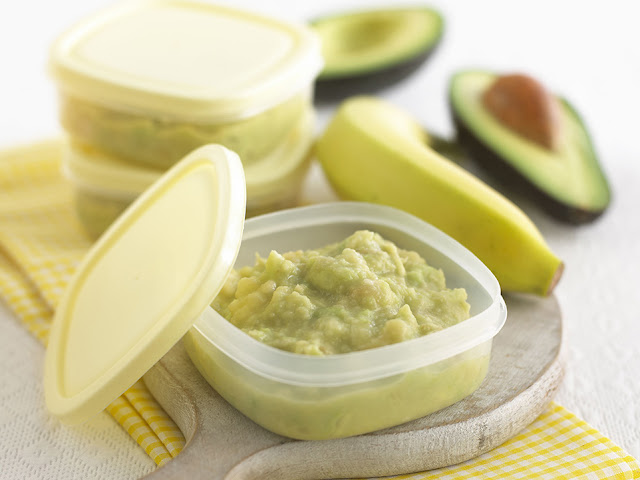 Vyacheslav Filippenkov
General Director of the Research Center for Household Chemistry (NITSBYTHIM), Candidate of Chemical Sciences, Honorary Chemist of Russia
Before putting a bag of washing powder for children's clothes in the basket and taking it to the checkout, carefully read the information on the package. A quality product must be accompanied by the following information:
Who is it for? There should be a clarification on the package - "0+" or "for infants". If this information is not available, the washing powder can only be used for children aged 3-6 years or older.

Compound. It should contain: surfactants (5–15) or (15–30), peroxide (oxygen) bleaches (5–15), enzymes. All other components are secondary. It is better (safer and more effective) if the composition contains phosphates and / or phosphonates.

Fund spending. The consumption of a conventional product is at least 200 ml (150 g) per wash. If the consumption is less than 100–150 ml per wash (with maximum water hardness and a high degree of pollution), the product must be concentrated, and the concentrated surfactant powder must be at least 15%, otherwise it will not be effective. If the package says "Surfactant <5% (including soap)" on the package, know that you are being misled! This remedy will not work!

Appointment. The powder packaging should bear the sign "For washing in drum-type washing machines", or it may be written on the packaging.

Shelf life and storage conditions. This information should also be indicated on the packaging. The fact is that washing powders contain enzymes that have an expiration date, so you should be wary of detergents with an unlimited shelf life.
See baby powder results HERE.
Do not fall for the tricks of marketers
The following clarifications in the labeling can be attributed to marketing tricks:
"Hypoallergenic composition" (all compositions must be hypoallergenic).

"Based on biodegradable surfactants" (biodegradability is mandatory for all surfactants).

"Safe at home" (safety is a mandatory criterion for any household chemical product on the market).
In other words, by putting such information into the label, the manufacturer presents it as an advantage of a particular product, thereby trying to attract the attention of the buyer and, as a result, push him to buy. In fact, all washing powders have the same properties.
For more tricks marketers use to sell products, read HERE.
When less powder is used, but the result is better?
The effectiveness of any means, conventional or concentrated, should always be high. It is determined by a set of contaminants that the product must effectively wash at the recommended consumption rate.
In the line of detergents for washing baby clothes, as well as universal detergents, there are concentrated powders and products with a traditional consumption (100–150 g for washing moderately soiled laundry in water of medium hardness).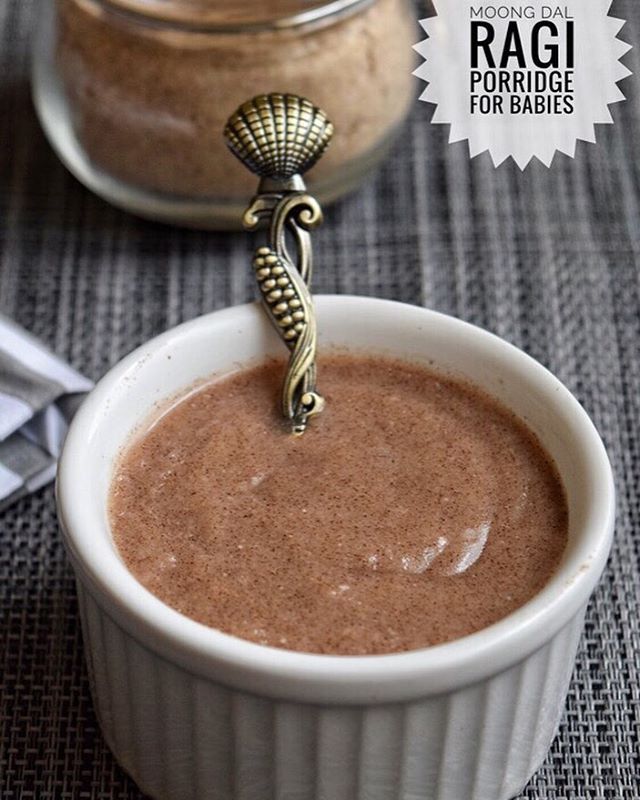 Relatively speaking, if the powder consumption is less than 75 g, then this is a concentrated product. But here a number of problems arise, or rather nuances:
Consumption is given, as a rule, in milliliters or measuring spoons of a certain volume.

All powder products have a different bulk weight, which is determined by many factors, and a volume of 200 ml can be equivalent to 100, 150, and sometimes 200 grams.

The more concentrated the product, the better, since it contains only the necessary components and a minimum of ballast. In liquid products, in addition to active ingredients, water is present, usually no more than 90-95%. It is a solvent in all liquid detergents and laundry gels. Only in capsules, its volume is limited to 10-12%. The solvent is propylene glycol. The active basis of all detergents are surfactants, most often from 5 to 15%.

In powdered products, instead of water, the manufacturer adds the cheapest and most harmless sodium sulfate, which is nothing more than ballast, because it does not affect the quality of washing in any way, while the consumption of the product increases. Therefore, the conclusion suggests itself: the smaller the amount of ballast, the less money is required for one wash, the cheaper it should be.

The higher the bulk weight of the agent (the closer it is to volume, that is, 100 ml of powder is closer to 100 grams by weight) and the more concentrated the agent, the less the consumption of containers, the less environmental pollution, etc. Therefore, it is really important that these are really concentrated products and their consumption per wash was no more than 100 ml and / or 75 g.
The effectiveness of any means, conventional or concentrated, should always be high. The consumption of the product should comply with the manufacturer's recommendations and be determined by two factors: the degree of soiling of the laundry and the hardness of the water in the region where the laundry is washed.
Stain Control
Some housewives believe that heavily soiled laundry is better washed if you use more powder than the manufacturer recommends.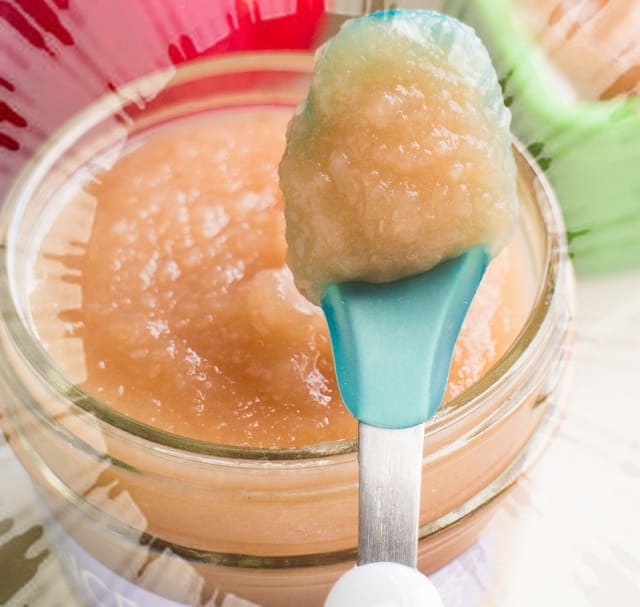 In fact, this is unreasonable, and often even harmful. An additional amount of the product not only does not wash heavily soiled places, but also remains on the laundry even after rinsing, which is no less problematic than the remaining stain. It is better to use special products for pre-treatment of dirt before washing (or a slurry made from the powder used for washing).
ADVICE
Apply the product to problem areas or directly to the dirt, leave for a few minutes (10-15 is enough), and then wash the clothes with the recommended consumption of the product. When in doubt, run a prewash cycle and add the recommended amount of product to the second tray. When washing baby clothes, do not forget about the extra rinse mode with the highest possible spin speed of your washing machine.
Immediately, we note that we talked about effective means. Sometimes some manufacturers of conventional powder detergents for washing heavily soiled laundry in hard water recommend 300-345 ml of their detergent per wash! Try pouring this amount of detergent into the washing machine tray, and even more so increase it! I'm not talking about the consumption of this product: in a pack - 400 g, you won't have enough of this powder even for two washings!
Security
The most important thing to remember is that laundry detergents for children's clothes are not toys for children, but products that need to be washed for children's clothes.