Dinner baby food
Baby and toddler meal ideas
If you need some inspiration to help you cook healthy and tasty food for your kids, try these meal ideas.
They are not suitable as first foods, but fine once your baby is used to eating a wide range of solid foods. Read more about your baby's first solid foods.
When preparing food for babies, do not add sugar or salt (including stock cubes and gravy) directly to the food or to the cooking water.
You can find more meal ideas and recipes on the Start4Life website.
Breakfast ideas for babies and young children
unsweetened porridge or lower-sugar cereal mixed with whole milk and topped with fruit, such as mashed ripe pear or banana
wholewheat biscuit cereal (choose lower-sugar options) with whole milk and fruit
lower-sugar breakfast cereal and unsweetened stewed apple with plain, unsweetened yoghurt
toast fingers with mashed banana and smooth peanut butter (if possible, choose unsalted and no added sugar varieties)
toast fingers with a hard-boiled egg and slices of tomato, banana or ripe peach
toast or muffin fingers with scrambled egg and slices of tomato
Lunch ideas for babies and young children
lamb curry with rice
cauliflower cheese with cooked pasta pieces
baked beans (reduced salt and sugar) with toast
scrambled egg with toast, chapatti or pitta bread served with vegetable finger foods
cottage cheese (full-fat) dip with pitta bread, cucumber and carrot sticks
Dinner ideas for babies and young children
mashed sweet potato with chickpeas and cauliflower
shepherd's pie (made with beef or lamb and/or lentils or vegetarian mince) with green vegetables
rice and mashed peas with courgette sticks
minced chicken and vegetable casserole with mashed potato
mashed canned salmon with couscous and peas
fish poached in milk with potato, broccoli and carrot
Finger foods for babies and young children
Finger food is food that's cut up into pieces big enough for your child to hold in their fist with a bit sticking out.
Pieces about the size of your own finger work well.
Examples of finger foods:
soft-cooked vegetables such as broccoli, cauliflower, courgette, parsnip and sweet potato
carrot or cucumber sticks and avocado
fresh fruits, such as apple (soft-cooked if needed), banana or soft, ripe peeled pear or peach
toast, pitta or chapatti fingers
unsalted and unsweetened rice or corn cakes
strips of meat without bones, such as chicken and lamb
cheesy (full-fat) toast fingers and cucumber
hard boiled eggs
omelette fingers
Healthy snacks for young children
Babies under 12 months do not need snacks; if you think your baby is hungry in between meals, offer extra milk feeds instead.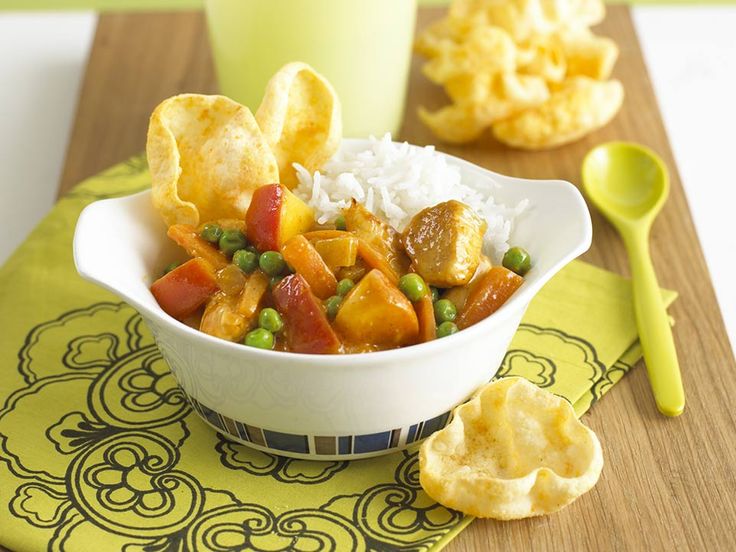 Once your baby is 1 year old, you can introduce 2 healthy snacks in between meals:
vegetables such as broccoli florets, carrot sticks or cucumber sticks
slices of fruit, such as apple, banana or soft, ripe peeled pear or peach
pasteurised, plain, unsweetened full-fat yoghurt
toast, pitta or chapatti fingers
unsalted and unsweetened rice or corn cakes
small strips of cheese
Getting your child to eat fruit and vegetables
It may take up to 10 tries, or even more, for your child to get used to new foods, flavour and textures.
Be patient and keep offering a variety of fruits and vegetables, including ones with bitter flavours such as broccoli, cauliflower, spinach and cabbage.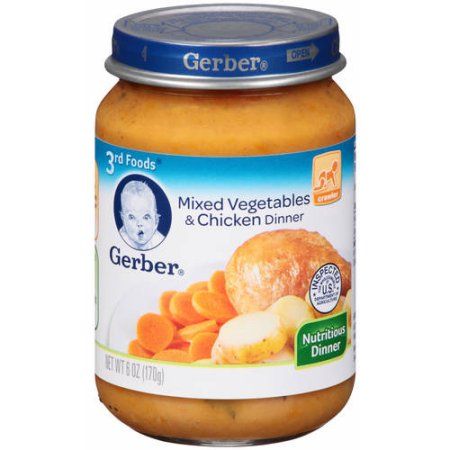 Try to make sure fruits and vegetables are included in every meal.
Try these ways to help your child eat more fruit and vegetables:
give carrot sticks, cucumber stick or slices of pepper with hummus as a snack
give apple slices with smooth peanut butter as a snack
mix chopped or mashed vegetables with rice, mashed potatoes, meat sauces or dhal
add vegetables to classic savoury dishes such as cottage or shepherd's pie, spaghetti bolognese or casseroles
chop prunes or dried apricots into cereal or plain, unsweetened yoghurt, or add them to a stew
for a tasty dessert, try mixing fruit (fresh, canned or stewed) with plain, unsweetened yoghurt.
Read more about how to help your baby enjoy new foods and fussy eaters.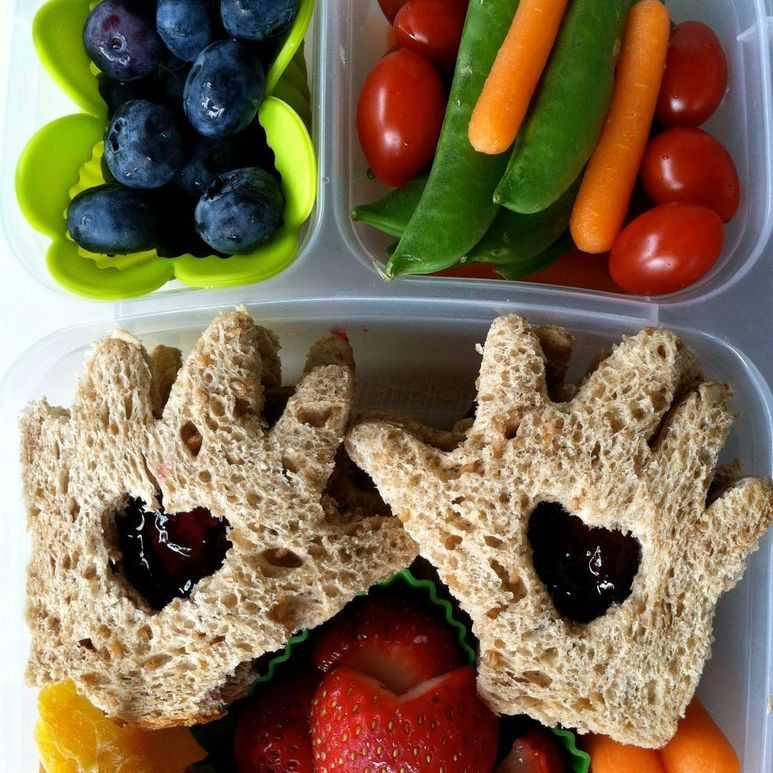 Drinks for babies and young children
From around 6 months, breast milk and first infant formula should continue to be your baby's main drink.
Whole cows' milk can be used in cooking or mixed with food from around 6 months but shouldn't be given as a drink until they are 12 months old. Whole milk should be given to children until they are 2 years old, as they need the extra energy and vitamins it contains.
Semi-skimmed milk can be introduced once your child is 2 years old, as long as they are a good eater and they have a varied diet.
Skimmed and 1% milk are not suitable for children under 5 years old, as they do not contain enough calories.
Sugary squashes, flavoured milk, "fruit" or "juice" drinks and sugary fizzy drinks can cause tooth decay, even when diluted. These drinks can also fill your child up so they're not hungry for healthier food.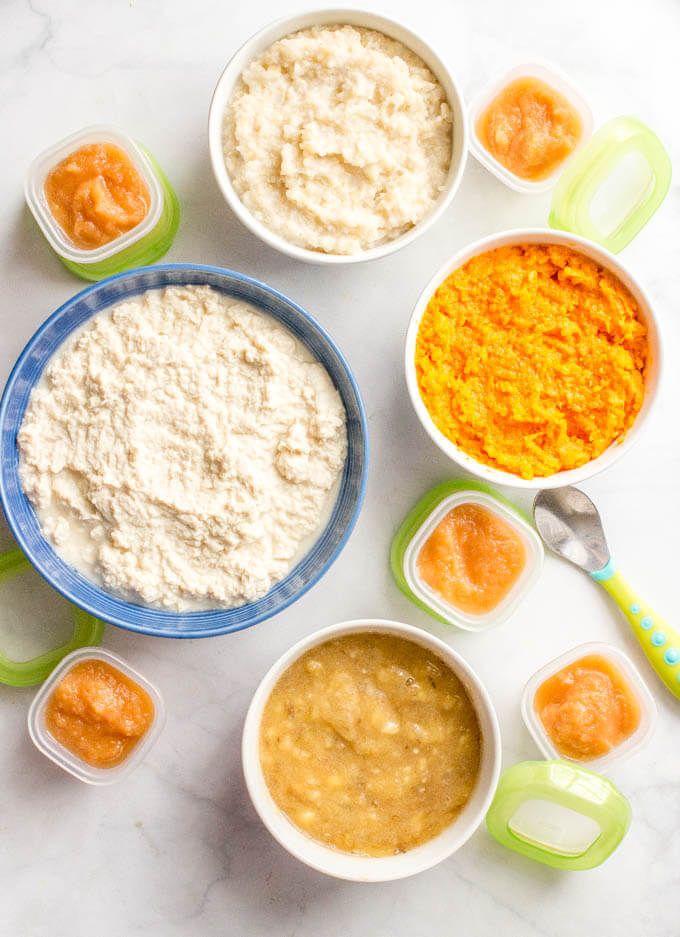 Instead, offer sips of water from a cup with meals.
Read more about drinks and cups for babies and young children.
Further information
Foods to avoid giving babies and young children
Food allergies in children
What to feed young children
Toodler food: common questions
Children's food: safety and hygiene
20 Easy Baby Meals (Quick, Nutritious, Yummy)
Find yummy and nutritious food inspiration for every meal of the day with these easy baby meals. With ideas for breakfast, lunch, dinner, and snack, you can use these ideas to feed just your little one, or to make family meals they can enjoy too.
Baby Meals
Coming up with ideas for what to feed babies can be challenging, especially as they are learning to chew and still relying on formula or breastmilk.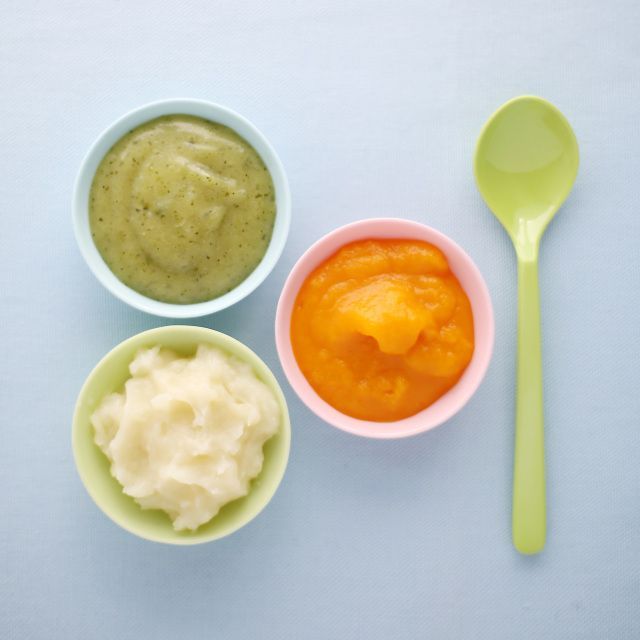 Or for when they are super hungry and it seems like we can't feed them enough. Or when they struggle with new foods. This phase can for sure be a challenge!
To help, these meal ideas can work for any time of the day and are mostly geared towards babies aged 9-12 months who may have more of an appetite for full meals. They can be eaten with fingers as Stage 3 baby food and diced up as needed into small bites.
These kids meals can be shared with the rest of the family and are actually perfect for one year olds too.
I try to remember that baby (and toddler) appetites can vary and be unpredictable, so please know that it's normal for them to eat a lot one day or at one meal and not a lot at the next. Follow their lead and try to enjoy the process of sharing meals.
Baby Food Resources
If you're just getting started with baby food, here are a few links that may help:
Ultimate Guide to Baby Led Weaning
Favorite Early Finger Foods
Sample Baby Feeding Schedules
Easy Homemade Baby Food
Master List of Baby Food Recipes
Baby Food Stages 101
And now, 20 recipes to help you feed baby with little work and lots of deliciousness at the table!
Baby Muffins
Moist, tender muffins are a perfect food for baby for any meal of the day—and this recipe is loaded with three kinds of produce for flavor and nutrition.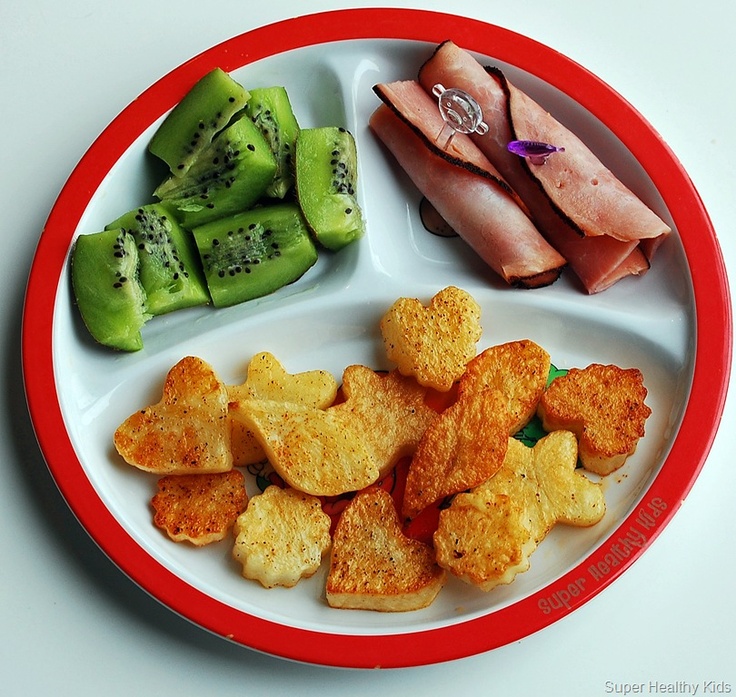 Pair with a fruit for an easy meal.
ABC Baby Muffins (Apple, Banana and Carrot!)
These are deliberately very moist (and moister than regular muffins) to ensure they are easy for baby to chew and swallow, so expect that from the interior. If you'd like to make them sweeter for older kiddos, add ¼ cup sugar to the batter.
Get the recipe
60-Second Scrambled Eggs
Fluffy scrambled eggs are rich in healthy fats and protein and are an easy to eat early finger food. And this is a method that takes less than a minute.
How to Make Eggs in the Microwave
You can season the cooked egg with a little salt, butter or cheese if you'd like, but it's very good as is. See the Note about the heat setting when cooking in a microwave.
Get the recipe
Quinoa Pudding
A subtle vanilla flavor gives this creamy pudding a lovely taste, which when paired with the vegetarian protein and fiber, make this a delicious breakfast or snack for baby.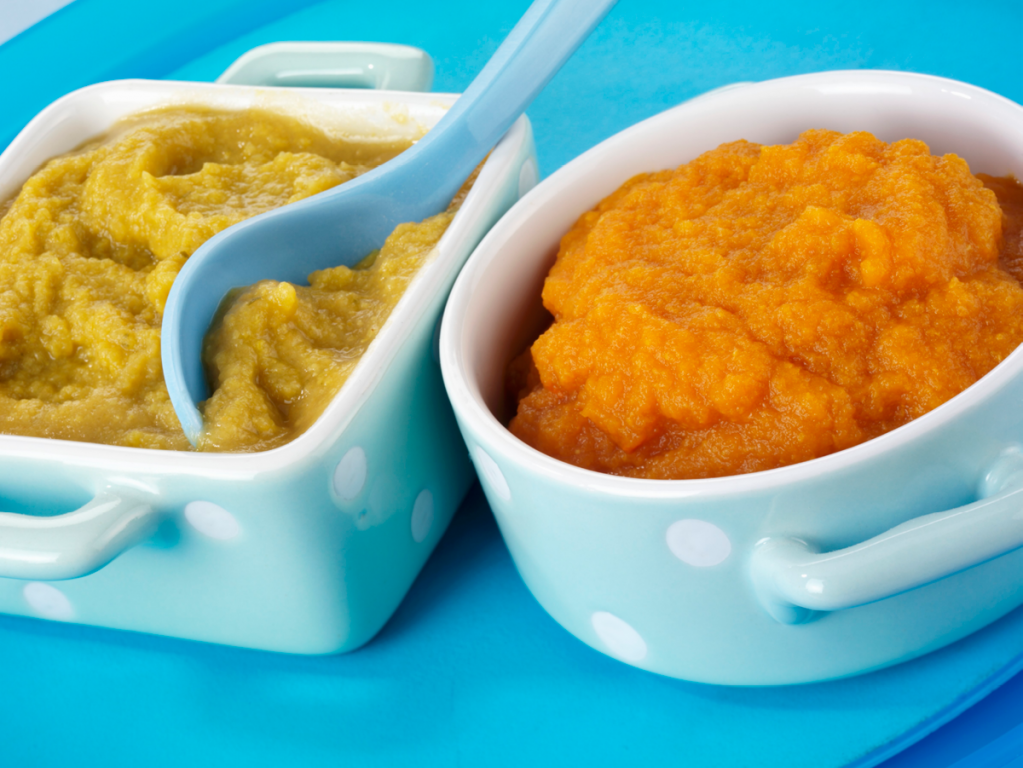 Easy Quinoa Pudding (for Breakfast or Dessert)
You can serve this warm like oatmeal or cold like rice pudding. 
Get the recipe
Cottage Cheese Pancakes
Blend up 3 ingredients to make protein-packed pancakes that are easy for baby to pick up and self-feed. Plus, they store well!
Easy Cottage Cheese Pancakes (to Share with the Kids)
These 4 ingredient pancakes are packed with nutrients and are so yummy. Double the ingredients to make a larger batch to feed a family of four as this recipe is on the smaller side.
Get the recipe
Applesauce Overnight Oats
With just a few pantry staples, you can stir together a satisfying overnight oats recipe that's a balanced mix of nutrition…with yummy flavor! Serve it with a spoon or in a reusable pouch.
Easy Overnight Oats with Applesauce
You can easily double (or triple!) the recipe to make more servings.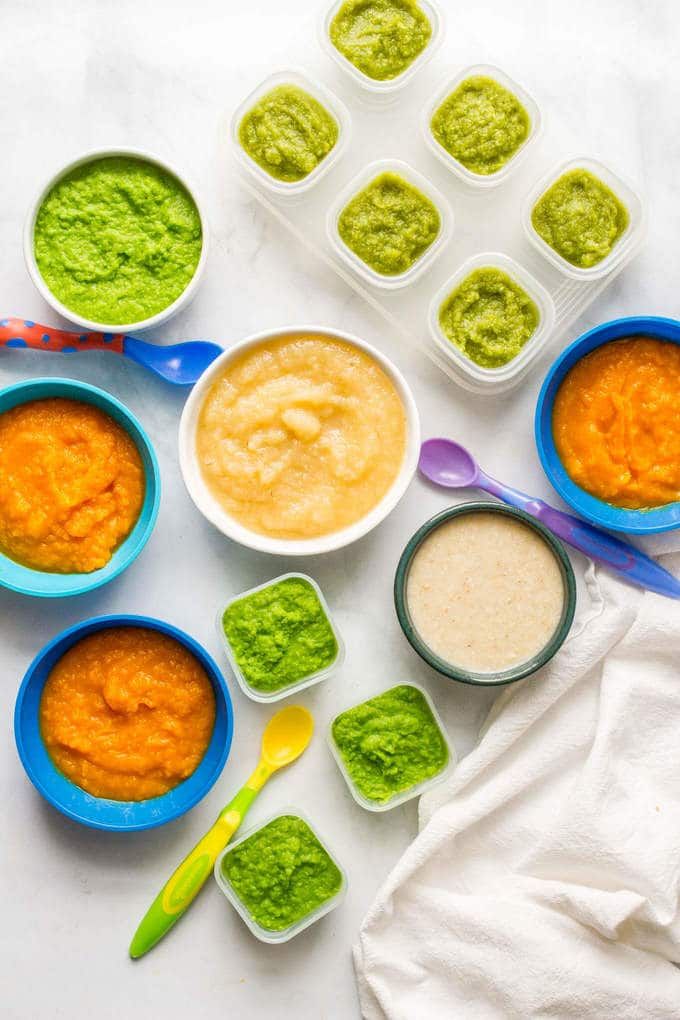 It uses a 1 to 1 ratio of yogurt to applesauce so you can easily scale it up. Mix these up the night before you plan to serve them.
Get the recipe
2-Ingredient Pancakes
With four flavor options, these tender pancakes are a power packed meal for baby. Bonus: They are soft enough to work for baby led weaning or as a finger food.
The Best 2-Ingredient Pancakes (Baby and Toddler Approved)
This recipe makes one small batch of super tender 2-Ingredient Pancakes. It usually makes 1-2 little-kid-size servings. To make more, simply double the recipe. These are delicate pancakes with a texture that's sort of custardy like French toast, so be gentle when flipping them. See the NOTES at the bottom for the flavor variations.
Get the recipe
Make-Ahead Egg and Cheese Mini Muffins
With options to add carrots, broccoli, squash, or more, these egg bites are easy for baby to eat and can be served warm or at room temperature.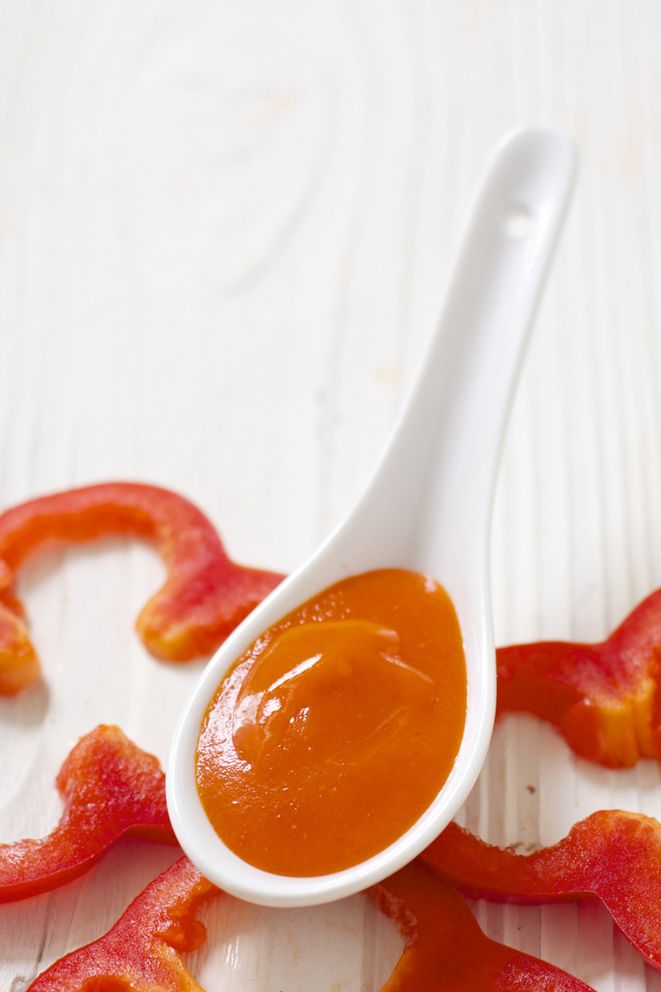 (So they're great to pack for daycare!)
Make-Ahead Egg and Cheese Mini Muffins
These soft breakfast egg cups are packed with protein and vitamins—and can be made ahead of time! Add any veggie you like, whether carrots, butternut squash, broccoli, or spinach.
Get the recipe
Vanilla Whole Wheat Waffles
With cottage cheese in the mix for protein and calcium, these mini waffles are a perfect consistency for babies in the 9-12 month range. Dice them or serve them whole baby-led weaning style.
Vanilla Whole-Wheat Waffles
You can make these mini or full size. (Making them mini for sure takes longer so do what works best for you!). Adapted from First Bites
Get the recipe
Banana Bread Oatmeal
Put those too-ripe bananas to good use in this delicious (and easy) oatmeal recipe for kids.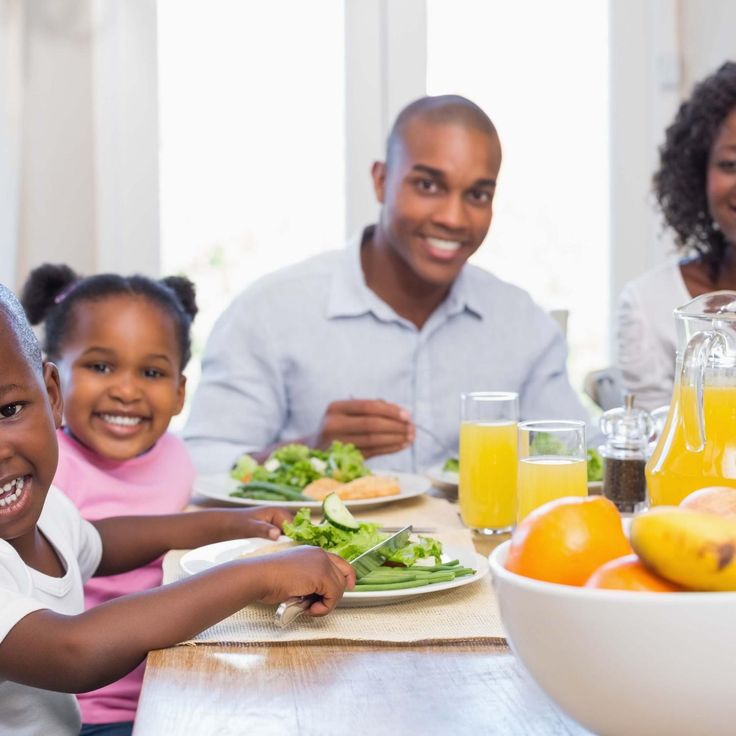 It's delicious for babies eating solids and can be served with nondairy milk.
Banana Bread Oatmeal (to Share with the Kids)
When you use a really ripe (or over ripe) banana in this recipe, it tastes so much like banana bread—but is much faster! See the options for which toppings make this even more delish.
Get the recipe
Veggie Grilled Cheese
Whether diced up small or served in strips, this little sandwich has veggie puree right in the mix. It's soft and flavorful.
Veggie Grilled Cheese Sandwich (to Share with the Kids)
With just 4 ingredients, including a veggie that blends right in, this Veggie Grilled Cheese Sandwich is a yummy kids lunch to share. It packs extra nutrition in the filling, yet only takes a few minutes to make. Such a great easy meal!
Get the recipe
Chicken Sweet Potato Meatballs
Combine 4 simple ingredients to make baked chicken meatballs with a veggie tucked right inside! These pair well with marinara, pesto or cheese sauce, are super moist, and are perfect to make ahead.
Dice or mash them for easy eating.
Baked Chicken Meatballs with Sweet Potato
Plan to cook your sweet potato ahead of time. See the Notes at the end of the recipe for options!
Get the recipe
Extra-Veggie Baby Pasta
With a flavorful blend of tomatoes and sweet potato or squash, plus beans for iron, this tomato sauce is both delicious and easy to make.
Extra-Veggie Baby Pasta (with Iron)
Adding beans and extra veggies helps make this easy baby pasta satisfying, nutritious, and yummy. Serve it more or less saucy as you like. (You can even freeze the sauce for easy future meals.)
Get the recipe
Baby Food Combinations
Learn how to mix and match baby food for endless easy meal options. These are great baby meal ideas for 7 month old babies and up.
Baby Food Combinations (50 Easy Stage 2 Recipes)
For a 6 month old baby, 1-2 tablespoons baby food may be plenty for a single serving.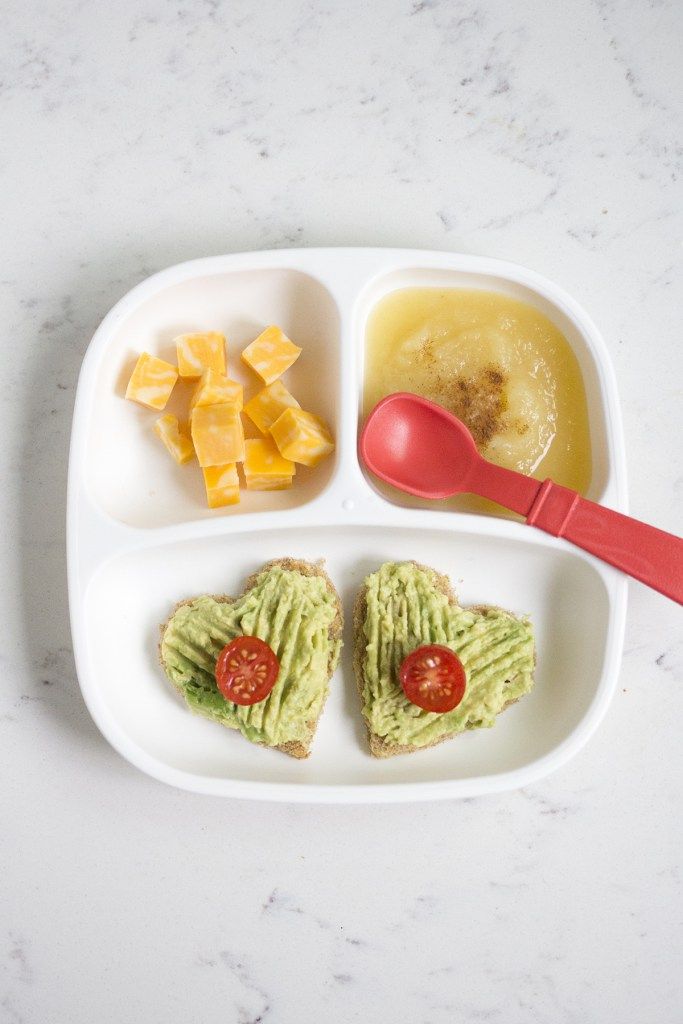 For a 9 month old baby, they might want ¼ cup or more. Adjust the servings based on your child's hunger, using a roughly one to one ratio of the purees in each combination. Nutrition will vary according to the combinations you use.
Get the recipe
Cauliflower Cheesy Rice
With cauliflower cooked right in the rice, this is a delicious vegetarian main or meal component. This works for a baby dinner or lunch from the age of about 8-9 months. (Or earlier if you're doing baby led weaning.)
Easy Cheesy Rice (with Veggies!)
Choose one veggie to add from the flavor options below according to what you have on hand or what your family likes best.
Get the recipe
Roasted Sweet Potato Hash
Bake up this sheet pan meal to share with baby. Cut the pieces as small as you need for easy finger foods.
Roasted Sweet Potato Hash
Try this easy breakfast-for-dinner idea the next time you need a super easy and nutritious family dinner.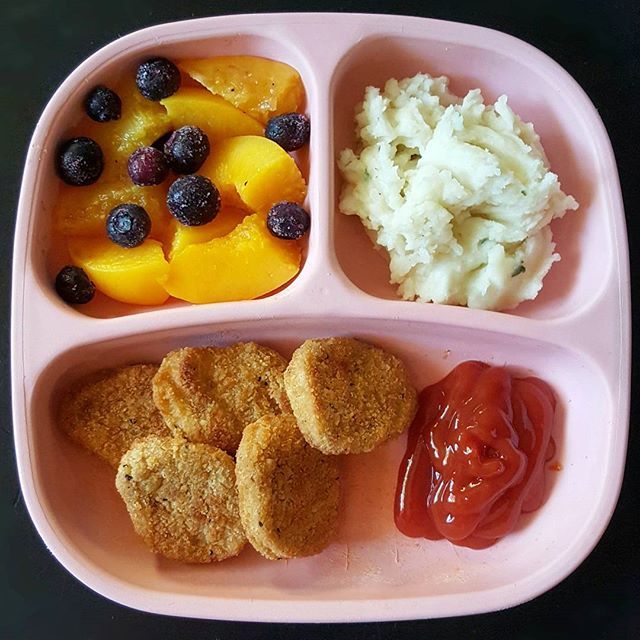 Get the recipe
Instant Pot Butter Chicken
Throw the ingredients into the Instant Pot and have the most tender and flavorful chicken to share ready to go. This was one of our favorite family meals to share when my youngest was 9 months old and up.
Easy Instant Pot Butter Chicken
Forget takeout—deliver this popular Indian dish to your table instead. Shredded chicken thighs are coated in a rich, buttery sauce with hints of tomatoes, ginger, and garam masala—a messy but very flavorful finger food. Adapted from The Multi-Cooker Baby Food Cookbook.
Get the recipe
Italian Lentils and Rice
Filled with Italian flavor and relying on an easy cooking method, this is a dinner to share. (Cut the melon smaller and the cucumbers into matchsticks or skip them as needed for babies.)
Italian Lentils with Rice
We like this with rice, but you can also serve this with pasta if you prefer.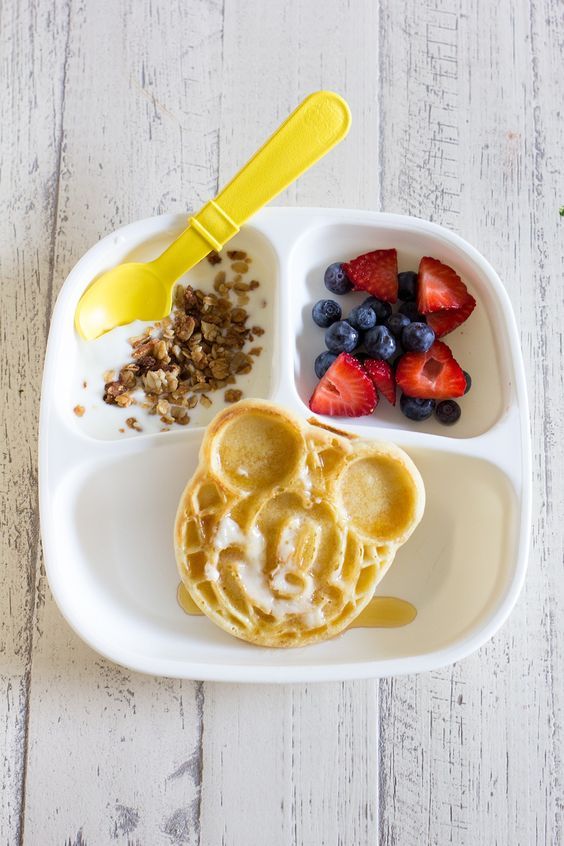 Get the recipe
Sweet Potato Mac and Cheese
Use up some leftover baby food in this easy stovetop mac and cheese recipe.
Easy Sweet Potato Mac and Cheese
I like to use a small shape to keep this dish as fast as possible.
Get the recipe
Butternut Squash Mac and Cheese
With an easy method that blends the squash right into the cheese sauce, this is a delicious way to incorporate veggies into a baby meal.
5-Ingredient Butternut Squash Mac and Cheese
Use your family's favorite shape and type of pasta in this recipe. (We like elbows or mini shells!)
Get the recipe
Alphabet Soup
This soup has an easy method and finger-food size pieces that are perfect for baby. This is a favorite baby meal for a 10 month old or 12 month old since the pieces are a great size for little fingers.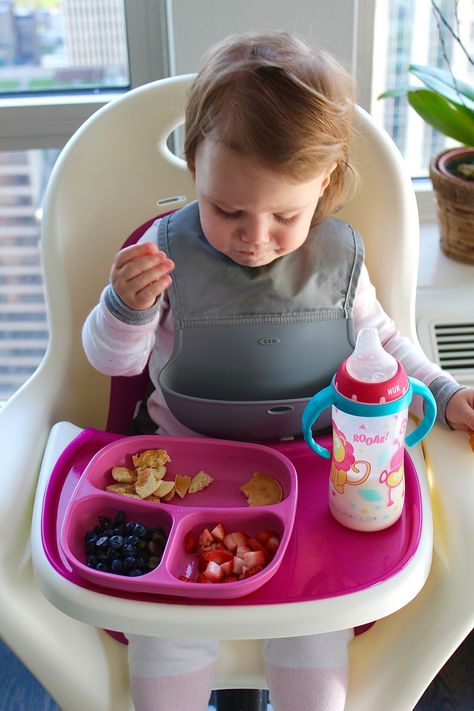 Favorite Alphabet Soup
You can use ABC pasta, orzo, pastina, or ditalini—or any other very small pasta shape in this Alphabet Soup recipe. And you can start with fresh or frozen veggies. See below for options.
Get the recipe
Frequently Asked Questions
What can I make for dinner for my baby?
Soft chicken, mashed meatballs, pasta, soft fully cooked rice, scrambled eggs, soft veggies, soups of all kinds, there are so many options for dinners for babies. I hope this list gives you some too.
Can a 1 year old eat family meals?
Yes, absolutely. You'll just want to try to make sure the family meals are easy for baby to eat—which usually means soft and easy to chew—and cut into appropriate sized pieces.
What can I give my 1 year old for lunch?
Any of the foods in this list can be served for lunch.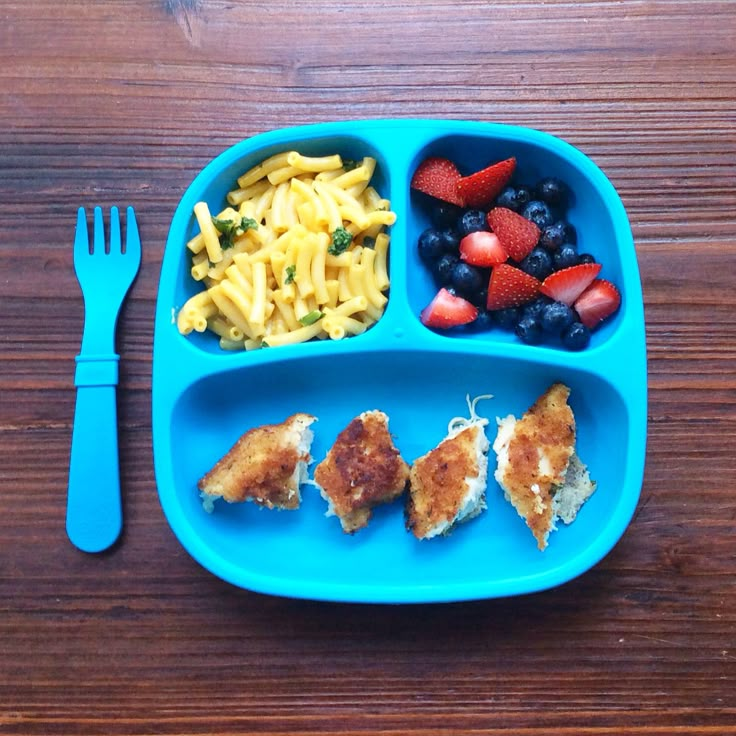 Or you can look at this post with more lunch ideas for one year olds.
Should a 6 month old eat three meals a day?
Generally speaking, that likely won't happen and it doesn't need to happen since their main source of nutrients at that age will continue to be breastmilk and/or formula. And fitting in three meals plus everything else to care for them is a lot. Most families start solids at one meal and then gradually increase. You can see a sample baby feeding schedule for more info.
Best Tips for Baby Meals
Follow baby's hunger cues and end the meal when they show signs of being done such as turning away, dropping food, or signing that they're done.
Remember that there's no one right portion size and kids may eat a lot or a little—and it may be hard to predict.
Aim for a variety of foods (and flavors and textures) over the course of the week, but don't worry too much about tracking individual nutrients or foods as that may just increase your own stress.
Sit down and share meals with the kids as you can as modeling eating and letting them watch what and how you eat can have a big impact on how they learn.
Review basics on lessening choking risks here.
Find tips on baby food storage here.
Find tips on weaning here if that is helpful for you.
I'd love to hear your feedback on this post, so please comment below to share!
Baby food: For dinner |
For breakfast: Quick breakfast / Healthy breakfast / Healthy breakfast / Hearty breakfast / Dessert for breakfast
For lunch: Lunch at work / Quick lunch / Healthy lunch / Festive lunch / Dessert for lunch
Dinner: Quick Dinner / Light Dinner / Romantic Dinner / Family Dinner / Quick Dinner / Dessert Dinner0003
Special diet: Gluten-free recipes / Vegetarian food / For pregnant and lactating / For diet / Lenten food / Raw food diet / Christmas / wedding / buffet / halluin / anniversary / kebabs
step -by -step photos
83.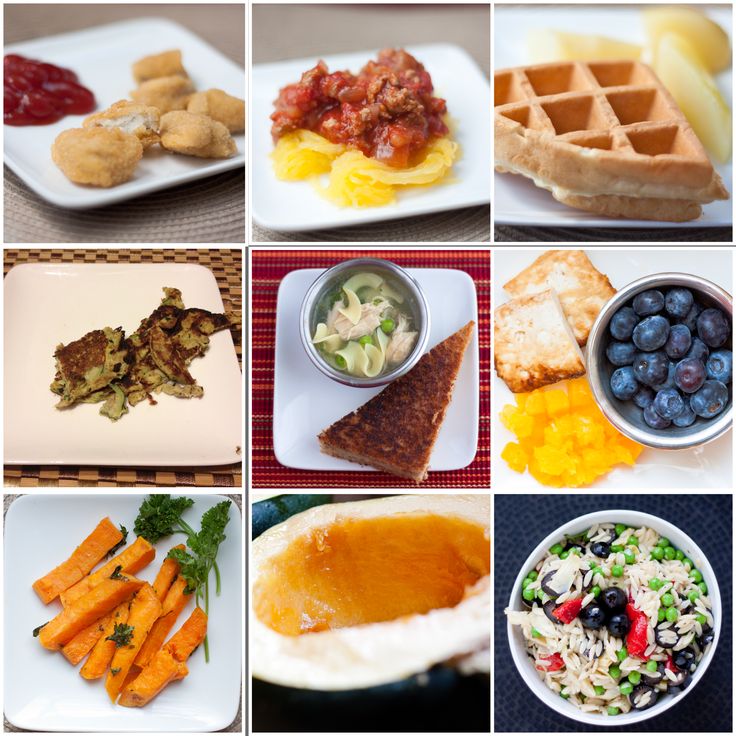 1 g
122.1 g
331.2 g
2687 kcal
step -by -step photos
94.8 g
38.7 g
101.5 g
1124.9 kcal
111.2 g
108.3 g
73.1 g
1707 75.2 g
92.3 g
77.9 g
1467 kcal
113.9 g
152.3 g
129.1 g
2338 kcal
School photos
.5 g
81.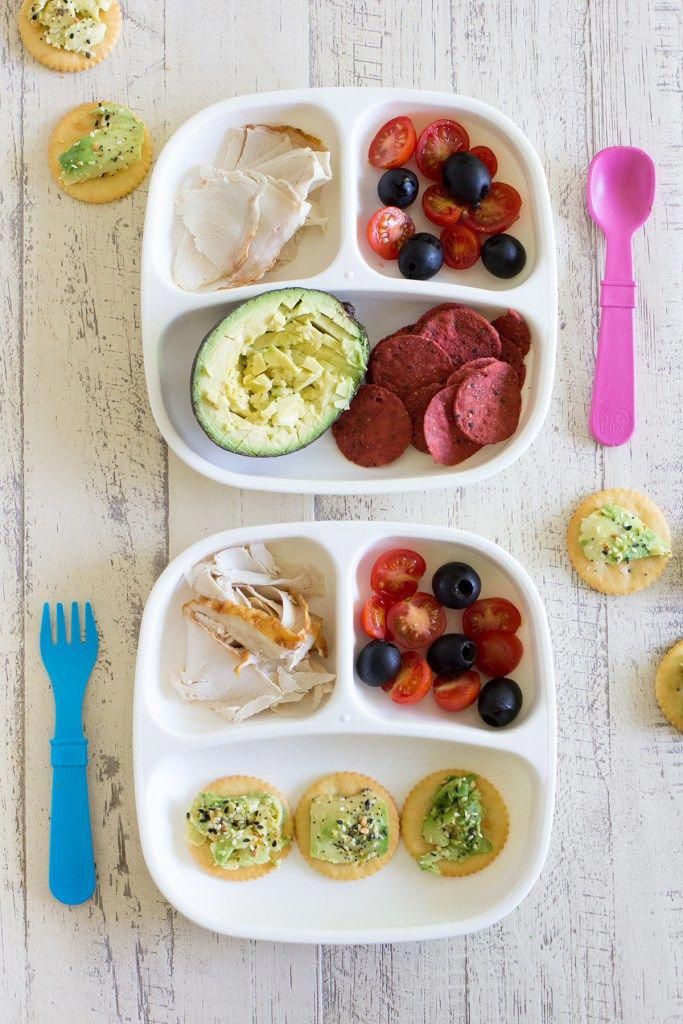 7 g
66.9 g
1249 kcal
115.2 g
96.8 g
17.5 g
1401 kcal
34.2 g
64.3 g
77.7 g 9000 31.4 g
76.7 g
694 kcal
137.9 g
42.7 g
29.8 g
1034.4 kcal
step -by -step photos
243.3 g
9000 93.6 g
002 30 g
1987.6 kcal
193.4 g
66.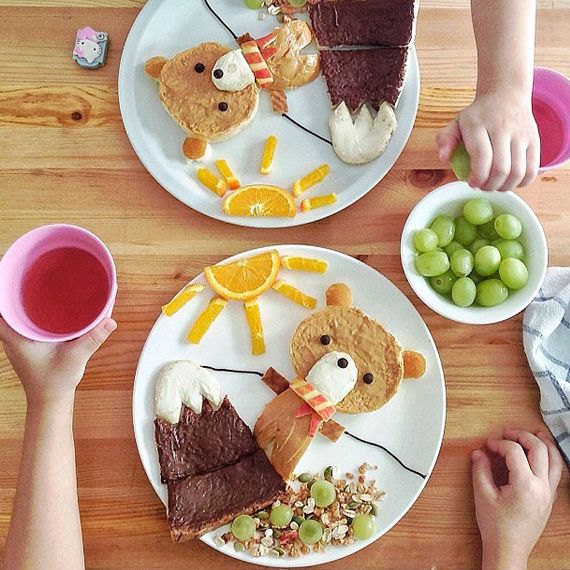 2 g
30.1 g
1374.7 kcal
123.7 g
26.8 g
20.8 g
847.5 kcal
17. g
646.5 kcal
106 g
111.3 g
28.2 g
1548.3 kcal
62.2 g
42.3 g
133.9 g
1178.5 kcal
70.4 g 9 g 9 g 9 g 9 g 9 g 9 g
40.9 g
65 g
915.3 kcal
378.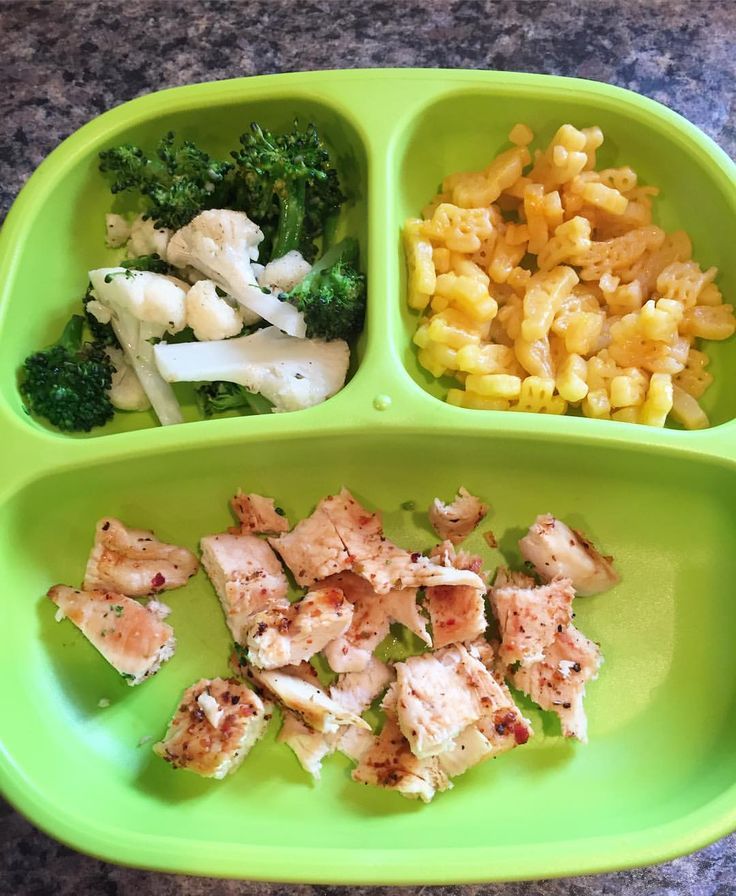 6 g
76.4 g
31.3 g
2340.1 kcal
18.1 g
86.3 g
9000 13.2 g
9000 9000 9000 9000 9000 9000 9000 9000 9000 9000 9000 9000 9000 9000 9000 9000 9000 9000 9000 9000 9000 9000 9000 9000 9000 9000 9000 9000 9000 9000 9000 9000 9000 9000 9000 9000 9000 9000 9000 9000 2 What to feed the child for dinner? Food for peace and sound sleep
According to science, dinner should be 20% of the daily diet. But children, especially small children, reshape the daily routine in their own way. Their life is filled with events: educational toys, games, learning "in an adult way" in kindergartens and development schools, and just the buzzing world around. A TV (and who was put to a computer from the cradle), fantasies bursting with a fragile, but already overdeveloped brain, observations, accumulated emotions .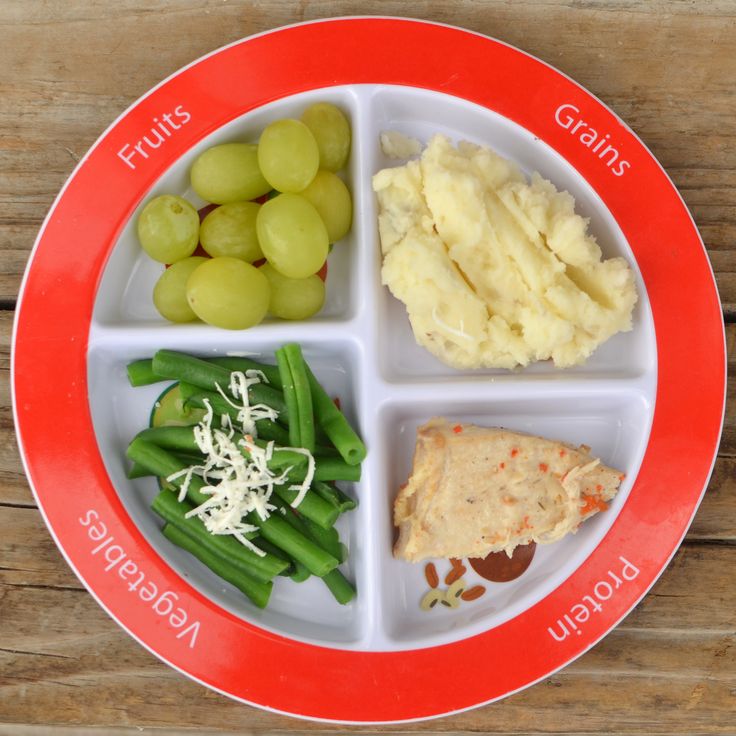 .. Increasingly, a child cannot be calmed down in the evenings. More and more children do not sleep well at night. The most accessible way for a child to get quick positive sensations is food. Babies "hang" on their chests, older children wake up at night: either kefir or some water ... and mothers again puzzle over: what to feed more satisfying in the evening so that they sleep better? ..
Dinner should be light. This fact does not depend on the age of the child, but it depends on the individual routine and the amount of food that has entered the body during the day. If the child goes to bed late (after 22-23.00), he should have dinner at 19.30-20.00 - and a second dinner in the form of a glass of milk or kefir at night is desirable. Children who receive breast milk or formula do not count, everything is fine with evening and night food, it is correct and easily digestible. In general, dinner at 20.00 is considered ideal for any person. If the child goes to bed at 21.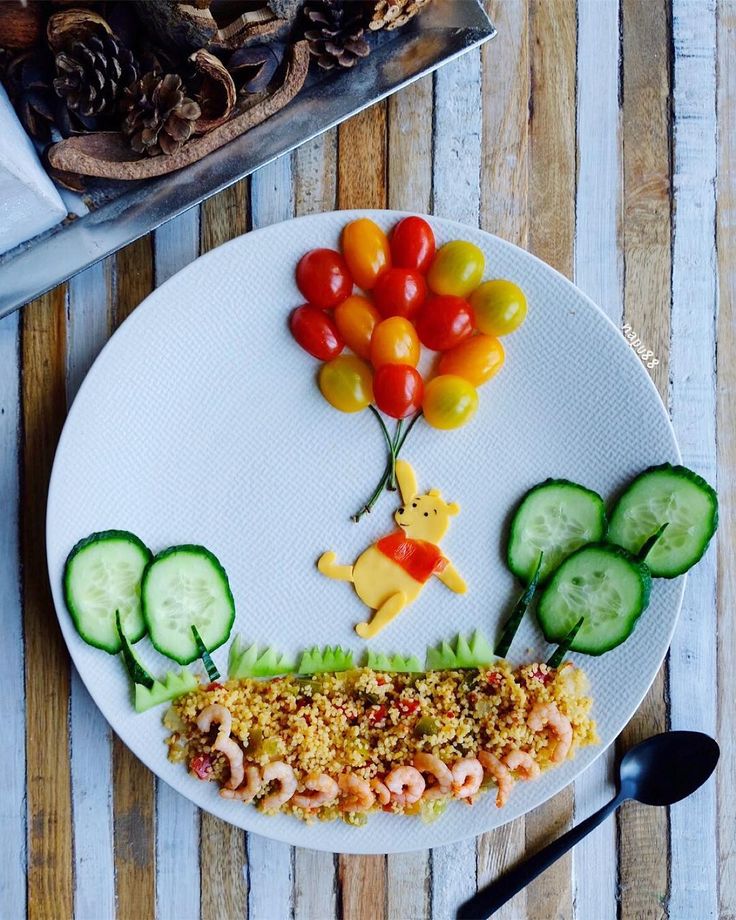 00 - dinner is shifted to 19.00 (plus or minus half an hour). And at night he can also drink kefir, bifidok or milk, this ritual prolongs the feeling of satiety, soothes.
Night hunger: do you need a hearty dinner?
Many parents worry when their child wakes up several times during the night and asks for food. Scientists have long found out that the feeling of hunger, which illogically (given sufficient nutrition) torments us during the day and even at night, is actually a feeling of thirst. A person wants to drink, not eat. Our body gives signals: we need water. To dissolve and expel street toxins, tone yourself up. Even an adult confuses thirst with hunger and intercepts another piece instead of a glass of water. The child may also want to drink at night, for most children this is normal and is not associated with any abnormalities. But some children unconsciously twist the desire to "drink" into "eat." Parents are people too, they want to rest at night, so you have to fight with constant night jumps and demands.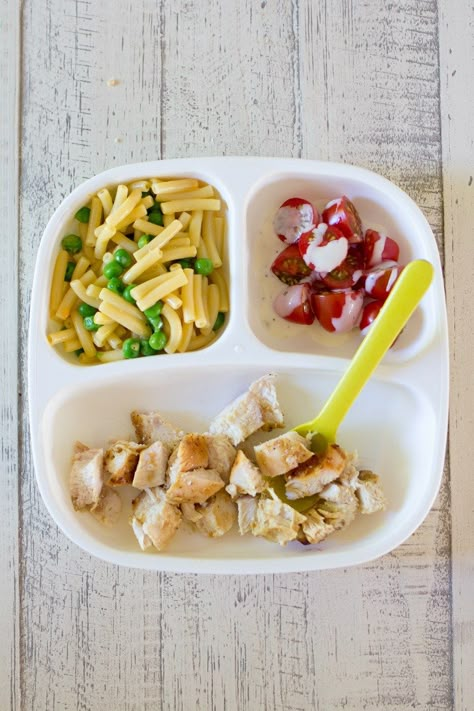 But many children really need to drink water or kefir at night, this simple action is better to do than to deal with the consequences of weaning. Repeated requests (2-4 times a night) signal that the reason is not food or drink at all.
Everyone is familiar with the old grandmother's remedy: in order for the child to sleep better, he needs to be fed more satisfyingly at night. In this case, the parents will receive peace of mind, but not the child. His body will not rest, it will be engaged in the digestion of food. Often such excesses - semolina or meat dishes at night - lead to gastrointestinal diseases. Drowsiness after eating is natural, but severe drowsiness caused by "cementing" the stomach is not good for anyone. Yogis call this state "tamasic" - some food causes a state of "tamas": lethargy, laziness, pollution with toxins. There are dozens of reasons why a child often wakes up at night, and hunger is just one of many. Without removing the main reason, it is pointless to feed meat at night - one link will pull the other, the chain of problems will close sooner or later.
Restless sleep is associated with a lack of attention (gaining attention from parents whom the child has not seen for most of the day), unconscious fear (something happened during the day, hooked, does not give rest), disturbed microclimate (dry air, heat, stuffiness), impaired breathing (minor nasal congestion). In all these cases, the child is free to wake up and demand to drink and eat, in fact, wanting to eliminate the true problem, not being able to formulate, understand, and calculate it on his own.
What is a dense and light supper? "Density" criterion
If you look closely at the recipes for breakfast, afternoon tea and dinner, you can see that they are similar in many ways. Variations of products, combinations of cottage cheese, fruits and cereals, light soups and casseroles - all this is equally suitable for breakfast, afternoon tea and dinner.
Children's dinner includes food that the child "did not get" during the day. If there was a lack of cottage cheese and fruits, we give cottage cheese and fruits.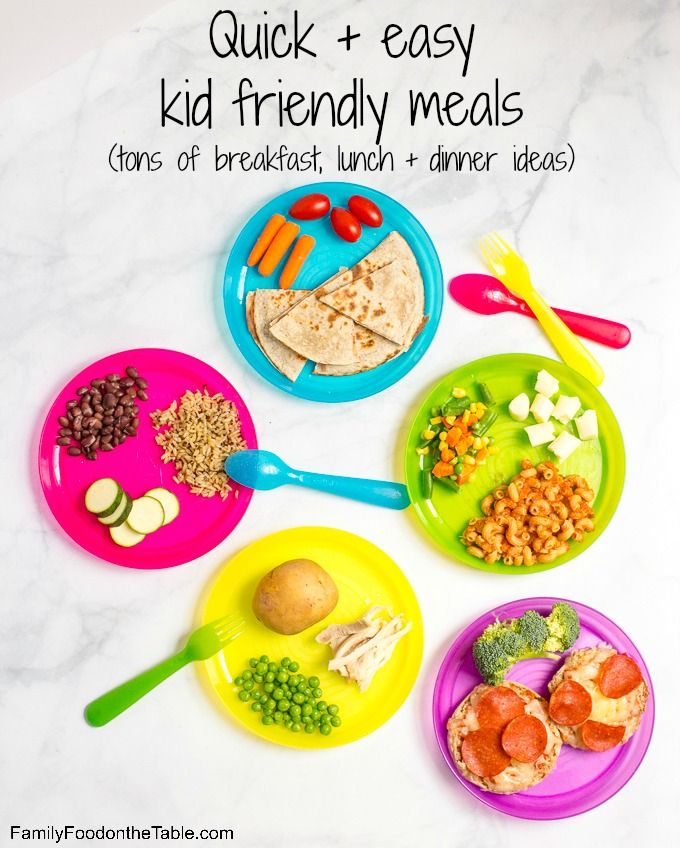 If the food, in principle, was stupid, then we need vegetables, salads, cereals. Kindergarten children lack "live" fermented milk products, egg dishes, almost all kindergarten food is thermally processed, so in the evening you can unload the stomach without offering it anything boiled or baked (eggs, raw vegetables, salads, yogurts, cottage cheese). Well, if there was no dinner in the kindergarten, then we are having dinner at home like an adult.
People often ask: is it not harmful to feed porridge for dinner, is it not too heavy a meal. Look at the child! The child will always give a signal which food is preferable for him. If the sleep is restless, the child cannot fall asleep for a long time - try experimenting with dinner. Porridge is a normal living food, it is better than sandwiches, convenience foods, cereals, cookies, and so on. Porridge can be harmful if it is not absorbed by a particular child for some reason. In other cases, porridge may not be harmful.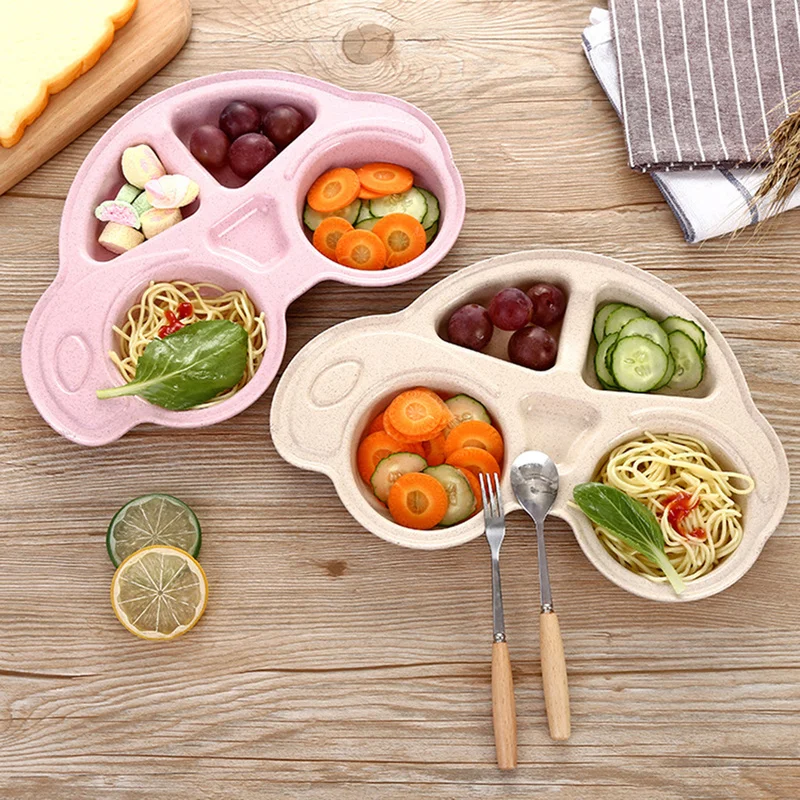 We found something to worry about - thousands of parents do not know how to push anything into the child, while others worry about porridge - heavy, not heavy ... normal! But if there are still doubts about the need for evening porridge, make it easier. Do not give millet, semolina, barley porridge for dinner, if possible, do not use milk and sugar, replacing them with fruit puree, dried fruits, a spoonful of honey - or add milk mixture. "Light" porridge for the night is buckwheat, oatmeal and any "children's" (powder). Semolina, in addition to other stupefying properties, interferes with the absorption of vitamins and microelements accumulated during the day.
Even among pundits there is no agreement about food at night: what it should be, whether it is necessary, whether it is harmful. Some venerable nutritionists are of the following opinion: our body spends energy during the day, and accumulates at night, food is the fuel for accumulation, which means that eating at night is not forbidden.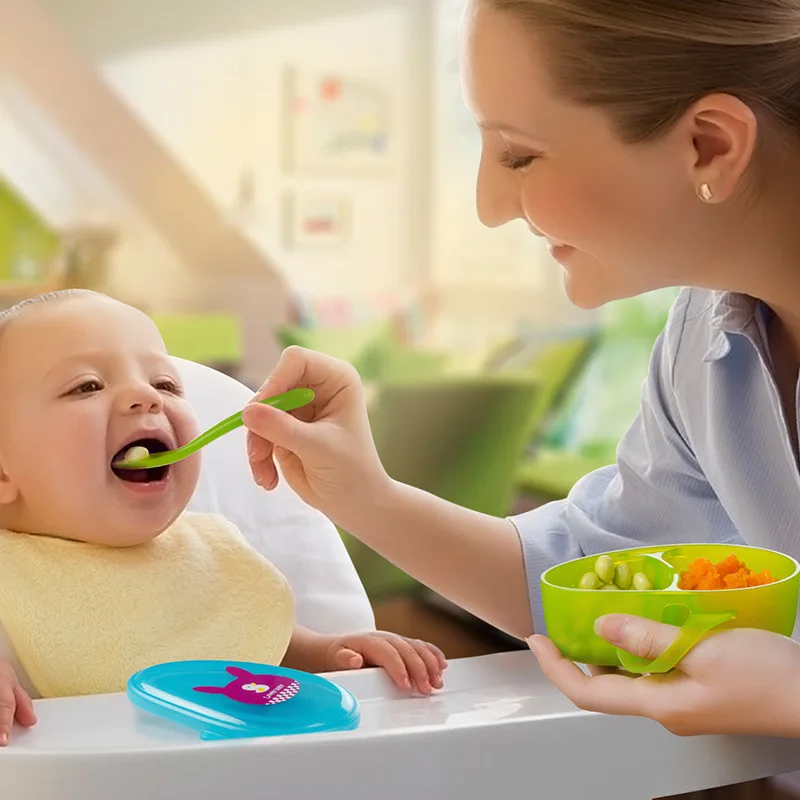 That is, the child can eat before going to bed - not at dinner, but right before going to bed. It happens. Some kids need it. It's OK. Children live by different laws than adults. When you find yourself in this situation (when the child has dinner before bedtime), do not remember all the horrors of the world written by hardworking journalists about junk food at night. Everything needs an individual approach. The child sleeps well, he has no health problems, is overweight and excitable - which means that a plate of light porridge or scrambled eggs is not a problem that is worth attention and loss of nerve cells on both sides.
Also ideal dishes for dinner are:
Cottage cheese, cottage cheese dishes (casseroles, syrniki), cottage cheese with fruits.
Omelet, vegetables in an omelet, boiled eggs.
Mixed vegetables, mashed potatoes, stews, casseroles, vegetable cutlets and zrazy, vegetables with rice, buckwheat. Raw vegetables.
Salads.
Fruits - bananas and green apples. Banana calms, increases the feeling of satiety, and green apples are rich in "night" elements - calcium and iron, magnesium, potassium.
Baked fruits: apples, pears.
Any fermented milk products - kefir, yogurt, bifidok, acidophilus. Cheese.
Wrong dinner
Wrong dinner is obtained by indulging the grasping reflexes of a child who does not know where to put his energy and excitability after a busy day. This is especially true for "kindergarten" children, we talked about their dinner and the reasons for "nervous hunger" here:
http://www.u-mama.ru/read/article.php?id=4717
http://www.u-mama.ru/read/article.php?id=4736
In the evening, an active child just as actively gets the attention of adults, as if afraid of not being in time. He replaces the requests "stay with me" or "calm me down" with a demand for food that is more accessible to children's understanding.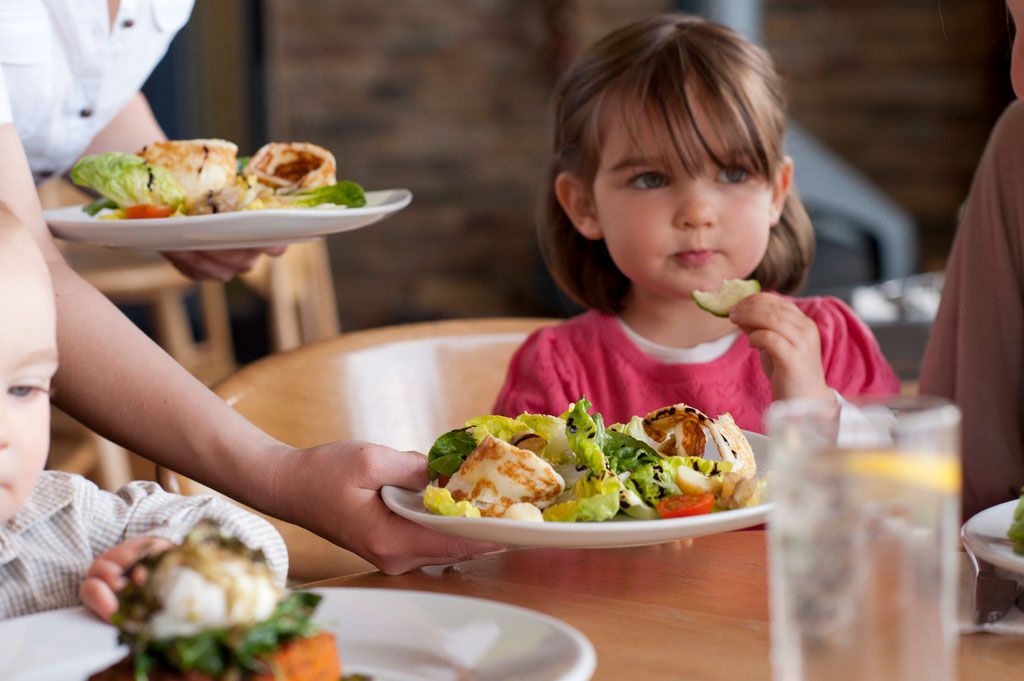 He ate the first, third, tenth, begged for a candy, the second, and still wants to eat, more ... Make sure that the child does not stuff everything into himself, especially incompatible foods. Want to eat a lot? – please, but only through breaks. Ate a plate of stew - revered. I drank yogurt, ate a banana - we played. So we streamline the evening "zhor" and help the child to correctly understand his feelings.
One simple truth is able to learn any child, if you do not belittle his mental abilities in advance, do not think "yes, mine is never!" It is necessary to constantly inspire the baby that a hungry person will eat everything that is offered to him. Do you want to eat? So, eat what they give you. A child requesting food often has a very specific cookie or hidden candy in mind. As if checking parental resilience. The sooner you teach children the right attitude to food, to their own feelings, the sooner they will form their own food culture. Does not obey, runs away, throws a tantrum, cries? - anyway, repeat from time to time that a hungry person will eat what is offered, and sweet desserts and all sorts of sausages are not food for the hungry, but pampering for the well-fed.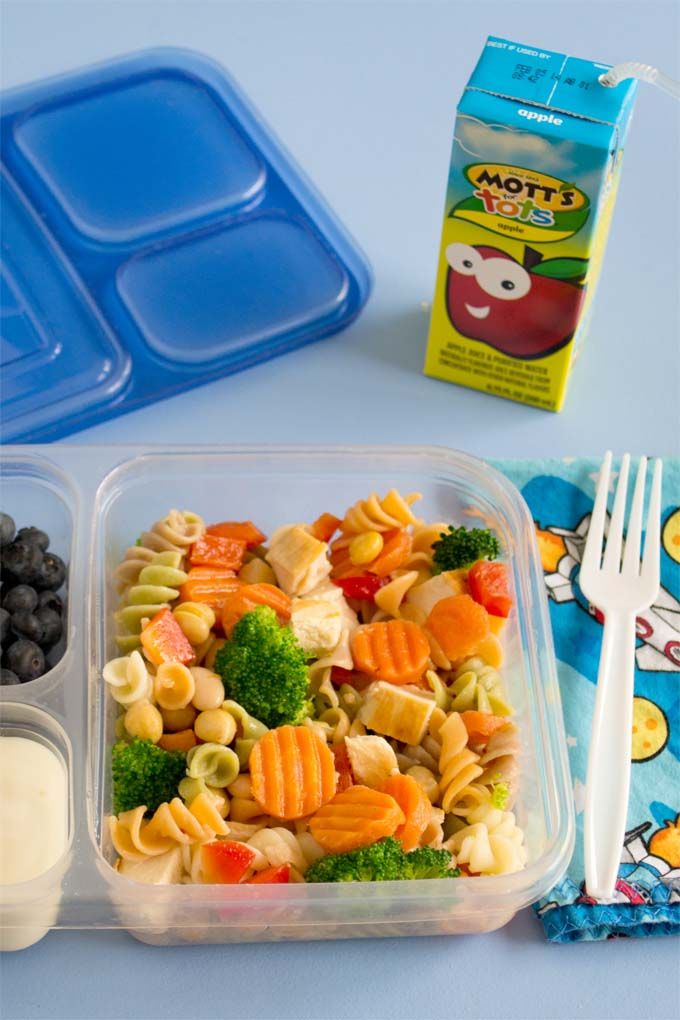 Of course, all this is not uttered in the boring voice of an admirer of Leo Tolstoy, lifting his finger over the swirling head of a baby. In a positive, confident tone, carry your thought through the days and weeks - it will definitely be postponed.
Let's not focus on the "harmfulness", each family has its own traditions on this matter, its own problems, its own worldview. You should not give buns with chocolate, sweets, ice cream, hot sandwiches for dinner. Children are children, we love to pamper them, and no one has the right to condemn parents for this. But still - for the sake of strengthening immunity, for the sake of resistance to viruses and bacteria, for the sake of a healthy nervous system, one should gradually change the quality of food, especially in the evening, in small things. In the evening and at night, the body gratefully accepts and digests clean food. At night, it merges with the cosmos, and it would be nice not to spoil the feeling of flight and relaxation with food that spoils the metabolism, point-wise killing the "bricks" of health (vitamins, trace elements) that came with the daytime food.
Choose simpler sweets, cancel fried foods, cholesterol explosions in the form of melted cheese on bread, pasta and casseroles. In the evening, the child is not given meat dishes - the meat is digested for 4-6 hours, it does not bring any benefit. The exception is steam fish, as well as canned meat for baby food, they are added in some quantities to dinner at any age. And, of course, it is extremely harmful to give a child sausages, sausages and other messes of chemicals and salts for dinner. Charlottes, pancakes and pancakes also can not be called the right dish for dinner, but for a change - you can do it in small quantities.
Most importantly, do not try to feed a hungry child in the evening, if he is hungry only in your imagination. He doesn't want to eat, he doesn't want to be seated at the table - make jelly, fruit drink or compote, drink a healthy drink and calm down yourself.
Dinner Recipes (ages 1.5-6) ​​
Zest Risotto
200 g cauliflower, 2 carrots, 1 cup rice, 4 tbsp.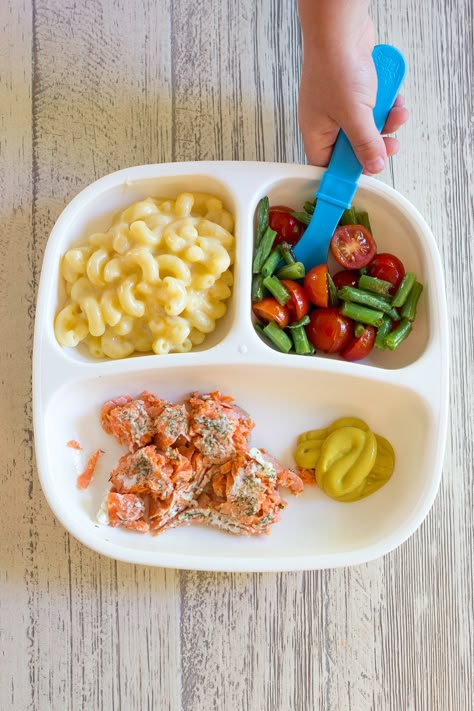 pitted prunes, 2 tbsp raisins, 2 tbsp. butter.
Grate carrots, sauté in oil, add a little water, simmer for 10 minutes. Scald the cauliflower and separate into florets. Pour rice with 2 cups of hot water, salt and add prunes and raisins soaked in water beforehand. Add vegetables and simmer the risotto for 40 minutes over low heat. Sprinkle with finely chopped parsley before serving.
Carrot and apple soufflé
,350 g carrots, 60 g sour cream or milk, 30 g semolina, 1 apple, ½ egg, ½ tbsp. sugar, 2 tsp butter, salt (to taste).
Grate peeled apple and carrot. Grind the egg yolk with sugar, beat the protein into a fluffy foam. Combine the apple and carrots, add sour cream or milk, yolk with sugar, semolina, salt, gently add whipped protein, mix. Put the mass in a greased form, bake in the oven or steam for 30-35 minutes.
Africa omelet
600 g carrots, 400 g milk, 4 eggs, 4 tbsp.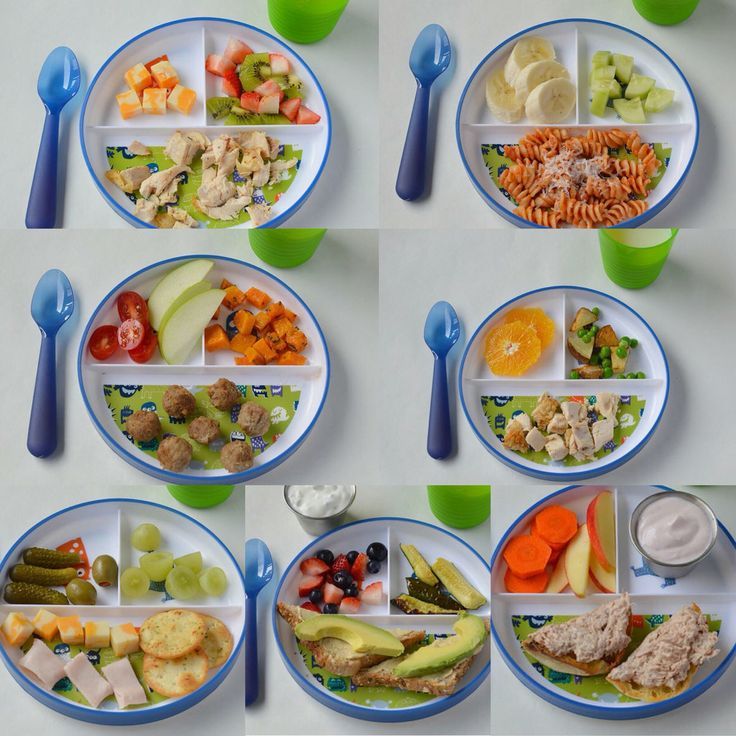 grated hard cheese, 2 tbsp. butter, 2 tbsp. flour, 2 tbsp. orange juice, salt.
Boil and puree carrots. Beat eggs, adding milk and flour, cheese and juice, salt, combine with carrot puree. Pour the mass into the pan and fry the omelet until cooked - or bake.
Broccoli soup with yogurt
125 g plain yoghurt, 1 cup broccoli, 2 potatoes, 1 carrot, 1 tbsp. grated hard cheese, 1 tsp olive oil.
Pour boiling water over broccoli so that the water barely covers them, cook for 5 minutes over low heat. Grate potatoes and carrots, sauté in olive oil with constant stirring. Add sautéing to the soup, cook it for another 10 minutes, cool slightly. Pour yogurt into soup, stirring constantly. You can add cheese.
Millet curd porridge
2/3 cup milk or water, ½ cup cottage cheese, 1/3 cup millet, 2 tbsp. yogurt or sour cream, 1 tbsp. sugar, 1 tbsp. butter, salt.
Scald and pour boiling milk over millet.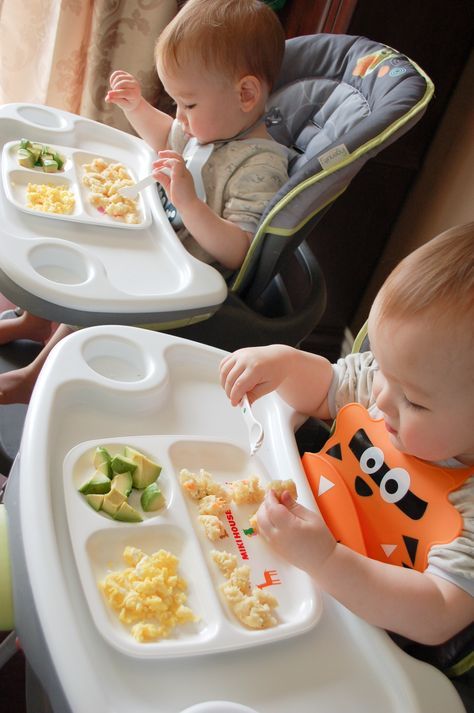 Add sugar, salt and cook porridge, cool. Add cottage cheese, butter, yogurt to the finished porridge, mix.
Buckwheat porridge with prunes and dried apricots
250 g buckwheat, 100 g pitted prunes, 100 g dried apricots, salt (to taste), 600 g water.
Soak prunes and dried apricots for swelling, then boil them separately, finely chop some. Combine cereals and dried fruits, pour boiling water, salt and cook until half cooked, stirring constantly. In the oven, bring the porridge to readiness.
Before serving, add melted butter to the porridge and decorate it with the remaining prunes and dried apricots.
Apricot baby puree with rice
Dried apricots - 100g, water - 375g, baby rice porridge powder - 2 tbsp. breast milk or warmed milk formula - 80 ml.
Combine dried apricots and water in a small saucepan, cook until soft for 20 minutes. We make mashed apricots by adding water.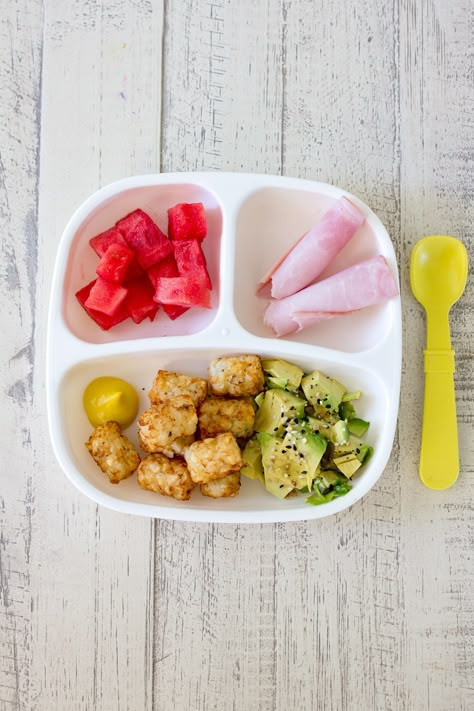 Mix breast milk or formula with rice powder. Serve with 1 tbsp. apricot puree. You can store up to 2 days in the refrigerator. Also, mashed potatoes can be frozen in cubes.
Curd pancakes
Wheat flour - 160 g, cottage cheese - 100 g, egg - 1 pc., sugar - 10 g, soda - 1/4 tsp.
Vegetable oil - 20 ml.
Beat the egg, grind with cottage cheese, add flour, sugar and soda. Mix everything thoroughly. Grease a hot frying pan with oil and bake pancakes on it.
Quail egg scrambled eggs with vegetables
2 quail eggs, 1 carrot, 0.5 stalks of celery, 1 tbsp. l. vegetable oil.
Cut the carrot into small cubes, lightly fry it in oil. Add the celery cut into small pieces to the carrots. Add water to the vegetables so that it covers the vegetables a little and simmer until tender over low heat. Beat the eggs, add them to the vegetables, mix. Cover with a lid and hold for 2 minutes.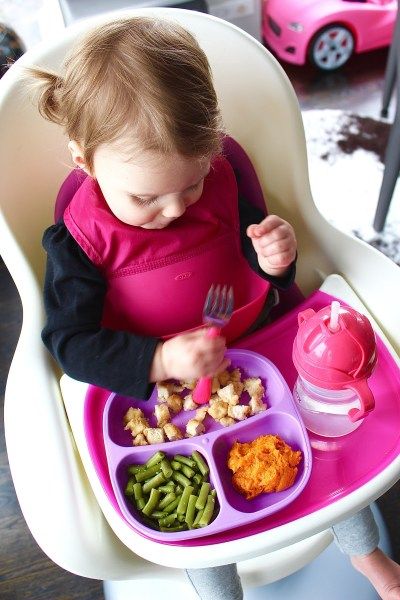 Coral Reef Baby Salad
200g cauliflower, 1 tomato, 1 apple, 1.5 cucumbers, 2 lettuce leaves, 2 tbsp. sour cream, salt.
We sort cabbage into inflorescences, boil it in salted water, cool it. We cut into small cubes a tomato, an apple and 1 cucumber, combine them with chopped lettuce leaves. Salt the prepared salad, season it with sour cream, mix and lay the cauliflower on top. We cut out a crab figurine from half of the cucumber, and decorate our salad with it.
Curd-fish meatballs
Cod (fillet) - 60 g, cottage cheese - 30 g, milk - 160 ml, egg - 0.5 pcs., sour cream 10% - 2 tbsp. l., white bread - 30 g, vegetable oil - 15 ml, herbs, salt.
Soak bread in milk. Grind the fish fillet in a meat grinder, mix with cottage cheese and finely chopped onions. Mix the bread with the minced meat and scroll through the meat grinder again. Beat in the egg, mix. Form meatballs, put them in a pre-oiled mold and bake for 25-30 minutes.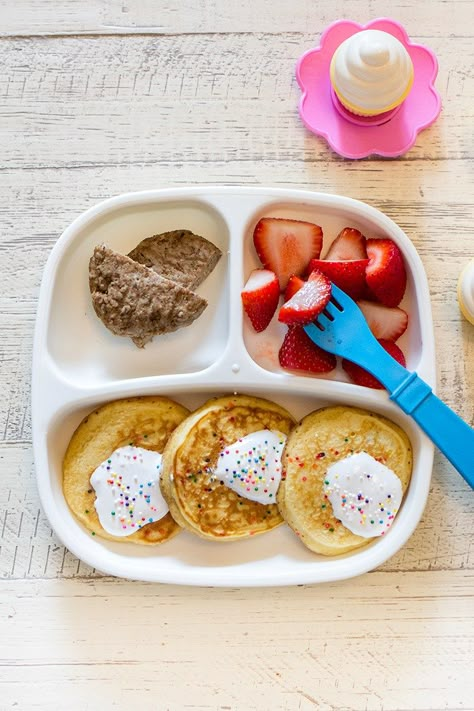 Then pour over the sour cream and cook for another 3 minutes. Sprinkle with herbs.
(Recipe source: http://ovkuse.ru/)
Fish with vegetables and rice
90 g of any red fish stewed in lemon juice with fresh parsley, 100 g of stewed mixed vegetables with carrots and onions. Garnish: 40 g of boiled rice.
Frozen vegetables in batter
Frozen vegetables: cauliflower or broccoli, green beans alone or in a mixture - whatever the child loves. We make batter (egg, sour cream, a spoonful of flour, salt), pour vegetables over them - or dip them in individual inflorescences, if it is cabbage. A little breadcrumbs on top - and in the oven until blush.
Vegetable hedgehogs with a surprise
Boil various vegetables until half cooked: potatoes, carrots, cauliflower, beets. Cool, grate on a coarse grater. Add an egg, salt, a little semolina or corn (buckwheat) flour, make small balls.