How do you make baby alive food
How to Make Colorful and Scented Doll Food
I have wanted to make doll food for a while. My daughter goes through this stuff super fast. The store-bought packets are great, but they are a bit expensive and don't last in our home. We need Costco-size pouches to keep up with our hungry dolls.
My daughter loves dolls more than any toy in our house. The moment she gets a new baby, she gives her a name and cares for her in a super sweet motherly way. It is such a joy to see her play. She plays with all her babies every day, but her favorite ones are the types that she can feed and bathe.
For me, the best doll for this feeding activity is the baby born interactive. This doll holds the liquid! You have to press her belly button to release any fluid. This is an excellent feature for the times your dolls diaper is not on correctly or has no diaper at all. I am not saying this is a mess-free activity, but this toy makes my life easier when it's time to clean up.
So, use any doll that is easy to clean.
Ingredients and Materials
I played around with different ingredients and finally settled on using sugar, baking soda, and cornstarch; these three ingredients give the doll food a puree consistency similar to the store-bought. To take it up a notch and make it more realistic, I decided to use paint and scented oils.
As far as paint goes, I always prefer to use washable paint instead of food gel in my crafts. I want to avoid the small chance of staining anything. We made our first batch with food gels, and the doll food came off the doll's dress without a problem. Still, I decided to make our second batch with washable paint. I feel more comfortable letting my daughter play with something I know I can easily wash.
I use mason jars in a lot of my projects because they are versatile, but you can store yours in any container you prefer.
Also, although all the ingredients are non-toxic, I am keeping my jars out of reach from my little one.
Doll food
Place two tablespoons of granulated sugar into a small mason jar.
Dip the tip of a toothpick into the paint color of your choice. A tiny bit is enough. Then, dip the paint into the granulated sugar and mix until the color completely incorporates, and you don't see any speckles. Don't worry if the powder looks white because it will change color when it comes in contact with the water.
Mix in a few drops of scented oil (If using).
Add one tablespoon of baking soda and one tablespoon of cornstarch to the sugar and mix.
Download and print your food labels. Label each jar. If you want different flavor labels, you can download these cute vegetable and fruit clipart from Etsy.
Finally, mix the doll food with water. I use 1-2 teaspoons per feeding. Add drops of water until you get a puree consistency. Don't worry if you add to much water, your little one and the doll won't mind. ?
This doll food is good to use with baby alive, baby born, or any doll that is designed to eat.
The manufacturers recommend flushing the baby food after each use. So, we feed our dolls a warm bottle of water along with the doll food to wash it out.
I hope you found this helpful. Visit our DIY page for more fun ideas.
Baby Alive Magical Mixer Baby Doll Strawberry Shake, Blender, Accessories, Drinks, Wets, Eats, Toy for Kids Ages 3 and Up
US - English
(For example: brand, product name, product number, etc.)
Back
Baby Alive Magical Mixer Baby Doll Strawberry Shake, Blender, Accessories, Drinks, Wets, Eats, Toy for Kids Ages 3 and Up
Baby Alive (E6943)
Baby Alive Magical Mixer Baby Doll Strawberry Shake, Blender, Accessories, Drinks, Wets, Eats, Toy for Kids Ages 3 and Up
File Size : 339.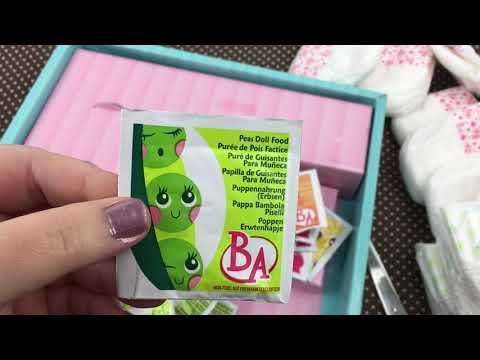 47 KB
Download
Whipping up a pink treat for baby is so much FUN with Magical Mixer Baby dolls real working toy blender! Just open 1 of the 2 included powdered doll food packets (additional powdered doll food sold separately), pour it in the blender with 3 tsp. (15 ml.) of water, and press down on the button to mix up babys food! This doll also comes with a spoon for feeding, and a comb for brushing her pretty blonde hair. She drinks, wets, and poops, too! After babys finished her food, give her a few sips of water from her bottle. Uh-oh! Its time to change babys diaper! Its a great toy or gift for girls and boys ages 3 years old and up. Baby Alive and all related properties are trademarks of Hasbro. 
Includes doll with removable outfit, 2 diapers, 2 packets of doll food, blender, bottle, spoon, comb, and instructions. 
TOY BLENDER REALLY WORKS Babys ready for a treat! Pretend to make her a strawberry shake in a real working toy blender! Add pink doll food and water into blender. Then push down button to mix! 
SHE LOVES TO EAT AND DRINK After you mix up a sweet treat for baby, feed her with the included spoon, then give her a few sips of water from her bottle to wash it down. Doll really eats and drinks! 
SHE PEES AND POOPS - When baby eats lots of yummy food and drinks her bottle, you know what shell need next: a diaper change! Magical Mixer Baby really wets and poops her diaper! 
REMOVABLE OUTFIT AND COMB - This very sweet baby doll comes in a strawberry-themed removable dress with a comb to brush her hair 
FOR KIDS AGES 3 AND UP Girls and boys ages 3 years old and up will love mixing up their dolls food in a real toy blender, then feeding, changing, and enjoying sweet moments with their Baby Alive doll 
For ages 3+ 
WARNING: Small parts may be generated. 
Note: Adult should remove and discard fasteners/packaging components. 
Doll food not intended to be eaten. 
Included powdered doll food is NOT reusable and is intended for use ONLY with Baby Alive dolls that take powdered doll food.  
Baby Alive powdered doll food may stain some surfaces. Adult supervision recommended. 
DIAPER FILLING: ALL NEW MATERIALS: SOFTWOOD PULP. 
SURFACE CLEAN ONLY
Some of our vintage or prior versions of toy and game instructions may be more difficult to decipher or have less clarity. If you have any concerns or questions please contact our Consumer Care department at https://consumercare.hasbro.com/en-us
Baby Alive Magical Mixer Baby Doll Strawberry Shake, Blender, Accessories, Drinks, Wets, Eats, Toy for Kids Ages 3 and Up
File Size : 339.47 KB
Download
Everything you need to know about the product. Can't find the answers you're looking for? Please reach out to us.
Where to buy
Site Map
Consumer Care
Corporate
Privacy Policy
Terms and Conditions of Use
Calif. Privacy Rights & Notices
Do Not Sell My Personal Information
Responsible Disclosure Policy
Products not available everywhere
© 2022 Hasbro.
All rights reserved. All audio, visual and textual content on this site (including all names, characters, images, trademarks and logos) are protected by trademarks, copyrights and other Intellectual Property rights owned by Hasbro or its subsidiaries, licensors, licensees, suppliers and accounts.
Favorite children's dishes of chefs - "Food"
Food is a great consolation. It happens that a similar effect happens from memories of food. Especially if these memories come from childhood, when the sun shone brighter, the grass was waist-high and you could do whatever you wanted.
With the beginning of the new academic year, we decided to return a dozen serious Moscow chefs to their childhood. Why were they asked to remember what kind of food they dreamed about when they were little.
We suspected that we would collect a typical set with pasta, cutlets and sausage at the head of the table, but it turned out to be much more interesting: capercaillie baked in a pit with embers, Mallorcan snails, stuffed village chicken from the south of Sardinia and a sad slice of doctor's sausage dried in the microwave.
Cottage cheese with sour cream and grated gingerbread
Vyacheslav Kazakov, Chef Hands:
"As a child, I was a very difficult child. I did not like food, and it was a big problem to feed me. From deep childhood, I remember how my grandfather cooked cottage cheese: he mixed village cottage cheese with fresh sour cream and grated dry gingerbread, which he always kept on the stove - he bought them for future use. I could always eat this. And when I got older, my favorite food was pickled cucumber with fried potatoes. I love it to this day."
Shangi, carrot toffee and sprouted rye sprouts
Roman Palkin, Ladurée chef:
this is the chicken that my mother baked in the oven with salt, before that she marinated it. Salt pulled moisture out of the chicken - the crust turned out crispy, but the meat remained juicy.
I also fondly remember my grandmother's food. My grandmother lived near Kirov, and she had a Russian stove in which she baked rye shangi with mashed potatoes - I ate them with fresh milk.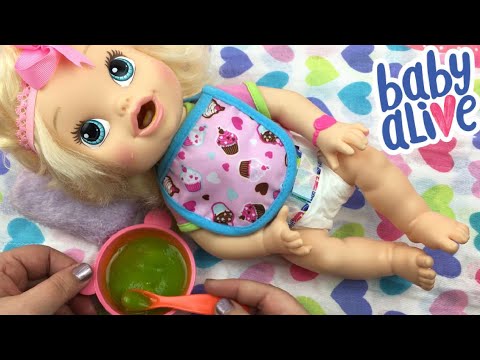 In the same place, she made a lad: carrots, beets or parsley root are put in a cast iron, sent to the oven on a fading fire and covered with straw. In the morning, the cast iron is turned over, and the remaining moisture goes into the hay. Carrots after that become like toffee. Well, my grandmother also sprouted rye sprouts, and then put them in the oven with sugar. Rye turned black, it was supposed to be eaten with sour cream.
Cherry steamed dumplings
Nikita Poderyagin, Chef Björn:
"Major childhood memories are cherry dumplings. My grandparents are from Ukraine, from Transcarpathia. They gave the recipe to my mother, and my mother used to make them for me when I was a child. They were prepared from rich dough on kefir, which made the dumpling look more like a steamed bun. Inside they put fresh cherries sprinkled with sugar. Steamed, and put a good spoonful of sour cream on a plate. For me, this is the main association with summer."
Fried fish
Denis Zavolokin, chef of the Poseidon restaurant (Sochi):
"Since childhood, I have loved fresh Black Sea fish.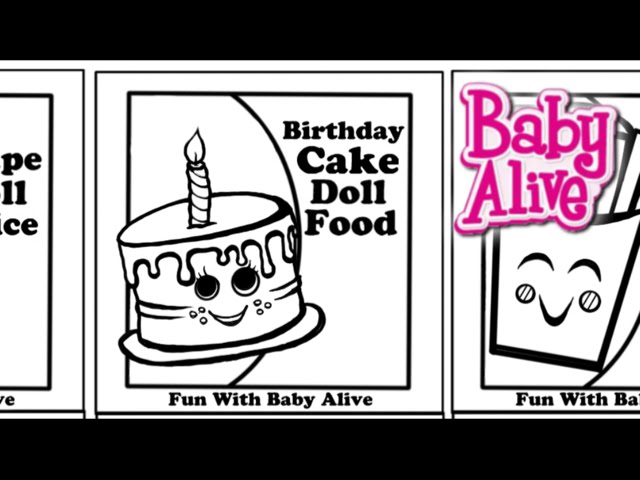 I still remember fairs where live fish were sold in big cars. Dad bought her, threw her into the bath, and she floundered there for some time. And then in the yard he beheaded her, cleaned and fried. And it was the most delicious fish in my life. Mom added lots and lots of fried onions to the fish, and served it with mashed potatoes and fresh vegetables."
Jacket potatoes with herbs and strawberries with sour cream
Ruslan Zakirov, Chef at Kuznya House:
"In the summer I lived in a dacha in the Tselinograd region. There we gathered with the whole family, grandmother pulled us into the garden and made us dig potatoes. Then she boiled these young potatoes in their skins, threw them into a cauldron with butter, dill and green onions, and served them with sour cream. And after, for dessert, there was always our garden strawberries with sour cream and sugar. I remember it very well. These are probably the warmest memories of food and purity of taste."
Caramelized capercaillie baked in a pit with blackcurrant leaves
Nikita Kuzmenko, chef Touch:
"In September, my grandfather and a friend caught capercaillie in the unmowed fields of the Smolensk village.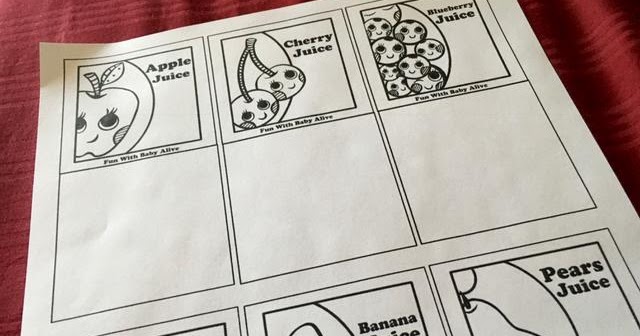 I remember how they cooked soup from capercaillie, stewed it in a cast-iron pot in the oven, and my family and I were always met with capercaillie baked in a hole in blackcurrant leaves.
Grandfather brought capercaillie into the house and hung them by the head for two or three days in a cool place. During this time, the poultry meat softened. The bird was considered ready when the body itself was torn off from the head under its own weight. After that, the grandfather cut them up and marinated them in lingonberry salt water. The pickled bird was repaired with apples and onions, wrapped in large blackcurrant leaves, then in foil and placed in a deep pit with coals heated to a high temperature. Then covered with the remains of currant leaves and buried. The smell, when you dug it out, was wonderful. Once cooked, the bird was glazed with hop caramel—leftover weathered beer was always evaporated with sugar to glaze baked chickens—and baked to a crisp in the oven. The finished bird was served with a salad of fried sour apples.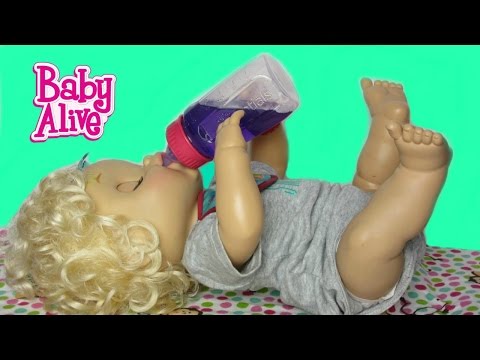 Grandfather called this dish his signature dish. And for me, the taste of this bird was one of the most memorable in my childhood.
Potato pies and doctor's sausage chips
Artem Chudnenko, chef Alice:
"I have two of the most vivid memories. When we had mashed potatoes left, great-grandmother cooked this. I added a little flour, yolk and made pies. Sometimes she added greens or sausage to them and fried them in a cast-iron pan in butter.
Also, when I was little, we had a microwave oven. I really wanted to put everything in it and see what happens. I put a thin slice of doctor's sausage in there and dried it there until it crunched. It didn't taste good, but at the time it seemed cool to me."
Puff pastry chicken pie
Nikolay Bobrov, chef of the Tunguska restaurant:
"My favorite food from my childhood is my grandmother's cooking. The coolest thing that my brother and I have always looked forward to for some kind of family celebration is closed pies made from the thinnest and most crispy puff pastry.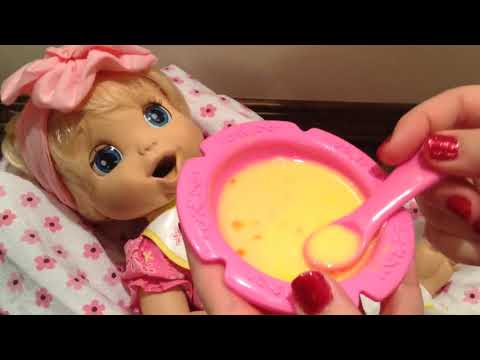 My grandmother is from Kyrgyzstan, where this theme is very common in homemade dishcloths. The filling comes from different types of meat, I like chicken pie - juicy, spicy, it has a lot of onions, a lot of Kyrgyz spices. This is the first thing that comes to mind when thinking about childhood.
Stuffed chicken and ravioli with ricotta, zest and mint
Carlo Grecu, Reef Seafood Bistro Chef:
"I was born in Sardinia. My parents were busy in business, so my grandmother, an old school Italian, took care of me. I grew everything myself and cooked everything myself. She had seven children and spent her entire life in the kitchen. Their chickens, quails, rabbits, geese, their own garden and their own orchard, their own wheat and their own flour. Therefore, you yourself understand what kind of memories I may have. I just close my eyes and enjoy these moments. That's why I became a chef.
The most memorable dish was ricotta ravioli. Grandmother bought ricotta from a neighbor.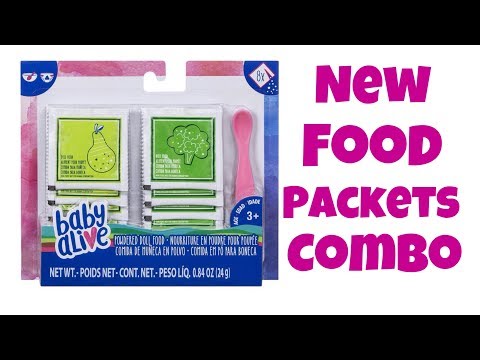 She got up at 6 am on Sundays and made ravioli for a big family dinner. Inside, she added more lemon zest and fresh mint, which grew in our garden. And served it with tomato sauce. Nothing complicated, but it was delicious!
Grandmother's second dish is stuffed chicken. Grandmother took out the bones from the chicken without breaking the layer of meat and skin. And stuffed it: yesterday's stale bread from a wood-fired oven, which was soaked in chicken broth and mixed with spices, herbs, sun-dried tomatoes. Then this chicken was sewn up and boiled in chicken broth."
Roya delicacy
Taras Kiriyenko, chef of the Touché restaurant:
"I spent my childhood in Riga, and there was a lot of all kinds of fish, including hot smoked ones. The Riga market is a former hangar for airships. A huge space where a separate pavilion is dedicated to fish. As a child, I was interested in going there. And this smell of smoked fish worried me very much. Especially if it was the so-called Roya delicacy - fish from the village of Roya, where it is sprinkled with garlic and smoked, most often it was mackerel.
At home, the Roy delicacy was served with boiled potatoes and sour cream."
Mallorcan snails
Adrian Quetglas, AQ Kitchen Chef:
"My dad made the best and most delicious dish from my childhood. They were Mallorcan snails. And that was the whole story. First you need to catch these snails. Usually this was done, as the first rains passed. You have to go outside and collect - in the bushes or on the hillocks. Then you need to feed the snails with flour or starch. Because when they eat grass, their taste becomes bitter. And then the whole family cook a big dinner. On those days we cooked ham broth, my mother made aglio e olio, and snails. It's funny, but then, as a child, I ate only three snails. Now I sometimes cook Mallorcan snails, but I won't do better than my dad."
Project of Rospotrebnadzor of the Russian Federation "Healthy nutrition"
Selection of parameters
Recipe Category
Calories
Ingredients
Tags
Healthy food (2321)
Useful products (934)
Seasonal meals (159)
Star Opinion (66)
Expert advice (691)
Healthy habits (419)
Lose weight without harm to health (48)
Diets (39)
Health (165)
Simple-Useful-Affordable (98)
Children's nutrition (352)
Nutrition 60+ (70)
Nutrition and sports (13)
Useful tips (77)
Food formula (107)
Russian superfoods (15)
Master classes (173)
Healthy Gastro Tourism (90)
Drinks (97)
Rospotrebnadzor recommends (257)
Pregnancy (20)
Star Dish (5)
Chef's Dish (148)
Video (175)
Nutrition video tutorials (18)
Vitamins (79)
Hot (306)
Desserts (173)
Food for immunity (66)
Snacks (231)
Cereals (58)
Overweight (25)
Expert opinion (22)
Young mother (6)
Dairy products (35)
Cartoons (24)
Meat (116)
Vegetables (310)
Festive dishes (64)
RPP (51)
Fish (111)
Salads (192)
Seasonal dishes (49)
Family Meals (48)
Sweets (41)
Tips for parents (59)
Sauces (57)
Soups (183)
Nutrition lessons (107)
Fast food (19)
Fruit (93)
School meals (71)
News
Read all
05.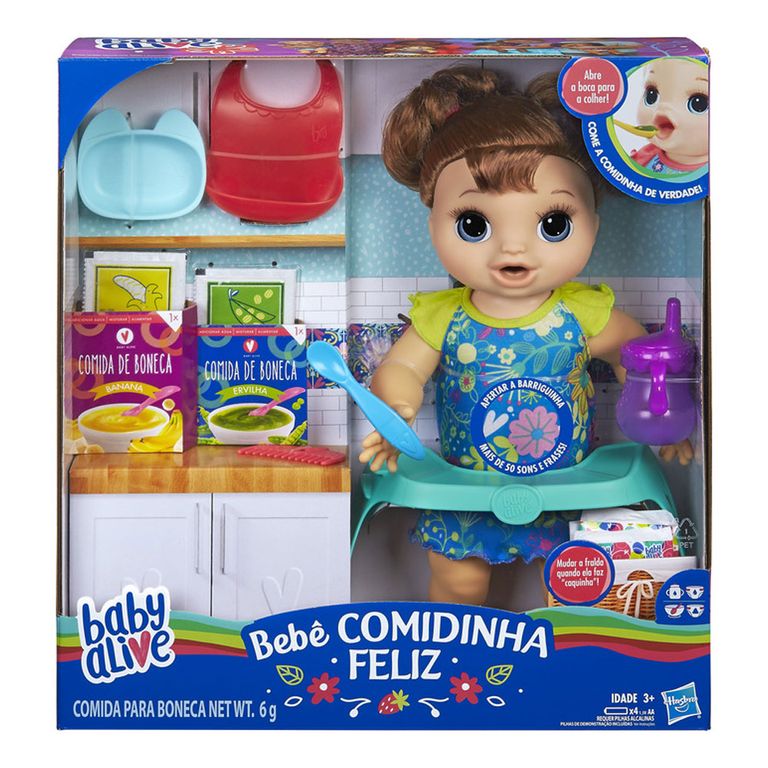 12.2022
Healthy nutrition Rospotrebnadzor recommends
Simple, useful, affordable: proper nutrition for the health and well-being of Russians
On December 6 at 12:00 an online conference will be held, organized by the Rospotrebnadzor Healthy Nutrition project and the Komsomolskaya Pravda media group.
12/05/2022
Healthy foodHealthy foodsChildren's nutrition
Rospotrebnadzor: about 500 schools from 16 regions of Russia applied for canteen repairs in a competition organized by the Cherkizovo group with the support of the Healthy Eating project
Participants competed to receive refurbished school canteens with expert information on healthy eating for schoolchildren.

05.12.2022
Healthy eatingHealthy habits
All-Russian hotline for the quality and safety of children's goods for the New Year launched
Parents will be able to receive a consultation from 5 to 16 December 2022.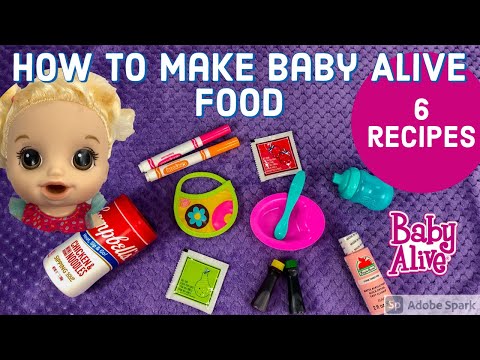 Articles
All articles
Healthy eating Children's nutrition Rospotrebnadzor recommends
Rospotrebnadzor recommends: sweet New Year's gifts
The New Year is coming soon and many people want to please their children with sweet New Year's gifts.
Festive dishes
What products for the New Year's table can be bought in advance
There is still a month before the New Year, but you can already plan a festive feast. We tell you how to save time and effort, save money and prepare for the holiday without too much haste.
Expert advice Useful tips
How not to get confused with the dates on the packaging: tips for the consumer
What to look for in order not to buy expired or substandard goods in the store.
Recipes
All recipes
Healthy eating Healthy foods food formula Cereals
Special recipe from Formula Food: apricot porridge with urbech
30 • 110 kcal/100 g
Breakfast for healthy digestion.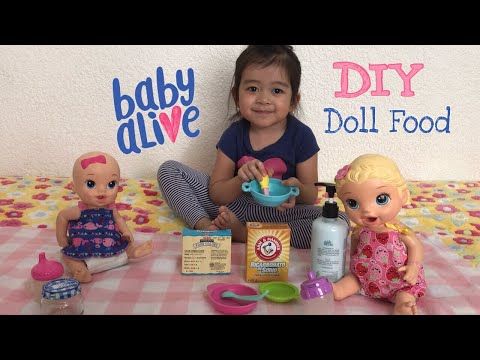 Drinks
Aronia smoothie
10 min. • 119 kcal/100 g
Unfortunately, chokeberry is not such a frequent guest on our table, which is very unfair. After all, this is one of the most useful berries. Light vitamin smoothie with chokeberry is a great solution for those who are on a diet and trying to lose weight. It also boosts the immune system and removes harmful salts and toxins from the body.
Healthy eating Desserts
Sea buckthorn curd
30 • 290 kcal/100 g
I was very interested in Victoria Popin's recipe for boiled cheesecake with sea buckthorn curd. Confused only sea buckthorn Kurd. I...
Healthy eating Healthy foods Drinks
Homemade cranberry juice
30 • 60 kcal/100 g
Homemade cranberry juice is a truly healing drink. Real natural medicine! Cranberries are rich in a whole complex...
Food Formula Master classes Dish from the chef Video Desserts
Formula Food signature recipe: bread pie with cranberry sauce
• 260 kcal/100 g
This unusual hearty dish is useful for the prevention of cardiovascular diseases.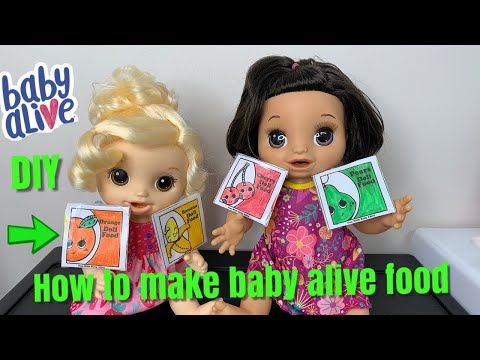 Snacks
Homemade chickpea hummus
900 • 468 kcal/100 g
Original, spicy, healthy snack, delicious! Chickpea hummus is a fragrant, spicy sauce made with s...
Video
All videos of
Healthy eating The opinion of the stars Children's nutrition Video
About baby food and prohibitions
Healthy eating Children's nutrition
Selection of New Year's gifts with sweets
Healthy eating
How to make New Year's Eve meals healthier
Useful products Expert advice
Mandarin and orange battle - who is more useful
Experts
Popova Anna Yurievna
Doctor of Medical Sciences, Professor, Head of the Federal Service for Supervision of Consumer Rights Protection and Human Welfare (Rospotrebnadzor), Chief Sanitary Doctor of the Russian Federation
Tutelyan Viktor Aleksandrovich
Doctor of Medical Sciences, Professor, Academician RAS, supervisor
FSBSI "Federal Research Center for Nutrition and Biotechnology"
Tarasenko Alexander Alexandrovich
Deputy Minister of Health, Chief State Sanitary Doctor of the Republic of Belarus
Nikityuk Dmitry Borisovich
Doctor of Medical Sciences, Professor, Corresponding Member of the Russian Academy of Sciences, Director
FGBUN "Federal Research Center for Nutrition and Biotechnology"
Melnichenko Galina Afanasievna
Doctor of Medical Sciences, Professor, Academician of the Russian Academy of Sciences, Deputy Director of the FGBU "Endocrinological Research Center" of the Ministry of Health of the Russian Federation
Adamyan Leyla Vladimirovna
Doctor of Medical Sciences, Professor, Academician of the Russian Academy of Sciences, Chief Obstetrician-Gynecologist
of the Russian Federation, Head of the Department of Operative Gynecology of the National Medical Research Center for Obstetrics, Gynecology and Perinatology named after Academician V.
I. Kulakov
Pogosova Nana Vachikovna
Doctor of Medical Sciences, Professor, President of the National Society for Preventive Cardiology, Deputy General Director of the National Medical Research Center for Cardiology of the Ministry of Health of Russia
Antonina Vladimirovna Starodubova
Doctor of Medical Sciences, Associate Professor, Deputy Director for Research
and medical work Federal State Budgetary Institution "Federal Research Center of Nutrition
and Biotechnology", Chief Freelance Specialist-Dietitian of Moscow
Namazova-Baranova Leila Seymurovna
President of the Union of Pediatricians of Russia, Chief Freelance Children's Specialist in Preventive Medicine of the Ministry of Health of Russia, Academician of the Russian Academy of Sciences
Kosyakova Nelli Ivanovna
Doctor of Medical Sciences, Public member of the Pushchino Scientific Center of the Russian Academy of Sciences, allergist-immunologist
Olga Borisovna Bezlepkina
Director of the Institute of Pediatric Endocrinology, Doctor of Medical Sciences, Professor, doctor of the highest qualification category
Andreeva Elena Nikolaevna
Director of the Institute of Reproductive Medicine, professor, Doctor of Medical Sciences, doctor of the highest qualification category.
Troshina Ekaterina Anatolyevna
Director of the Institute of Clinical Endocrinology, Corresponding Member of the Russian Academy of Sciences, Professor, Doctor of Medical Sciences, Doctor of the Highest Qualification Category
Ambassadors
Elena Malysheva
TV presenter, therapist, cardiologist, doctor of medical sciences, professor, public figure
Andrey Malakhov
TV journalist, producer
Nikolay Valuev
First Deputy Chairman of the State Duma Committee on Tourism and Tourism Infrastructure Development, ex-world boxing champion
Anna Ardova
Theater and cinema actress, Honored Artist of Russia
Zhasmin
Singer, Actress, TV presenter, fashion model and designer
Tatyana Ustinova
Writer
Alena Khmelnitskaya
9000 9000 9000 9000 9000 9000 9000 9000 9000 9000 9000 9000 9000 9000 9000 9000 9000
Andrey Prodeus
Pediatrician-immunologist, MD, professor, co-host of Elena Malysheva in the program "Live healthy!"
Tatyana Totmianina
Skimatist, Olympic champion in pair skating
Margarita Mitrofanova
Radio and TV presenter
Anastasia Chernobrovina
Leading TV channel Russia-1, journalist
9035
,
, actor and television navigation
Theater and film actress, singer and TV presenter
Sergey Agapkin
TV presenter, rehabilitation doctor, Ph.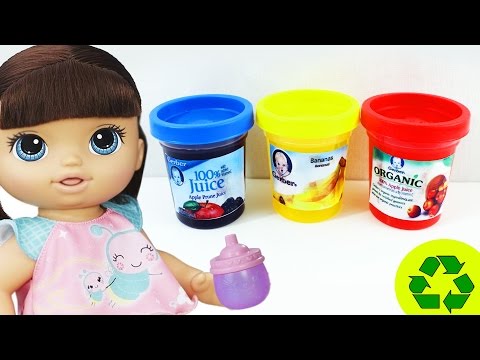 D., specialist in traditional health systems
Cecile Pleasure
Actress and TV presenter
Irina Slutskaya
Russian figure skater, Olympic medalist, two-time world champion
Alexei Yagudin
Figure skater, Honored Master of Sports of Russia, Olympic world champion, three-time champion 90905 Maria Butyrskaya
The first Russian world champion in women's figure skating, multiple champion of Europe and Russia
Mikhail Politseymako
Theater and Cinema actor, singer, TV presenter
Yana Rudkovskaya
TV presenter, music producer
Evgeny Plushenko
skater, two -time Olympic champion, two -time silver medalist of the Olympic Games, three -time champion of the world
Russian gymnast, Honored Master of Sports of Russia, thirteen-time world champion, nine-time European champion
Svetlana Zeynalova
Russian radio and TV presenter
Evgeny Aldonin
Football player, Honored Master of Sports of Russia, winner of the UEFA Cup-2005
Irina Bezrukova
Theater, film and voice actress, TV presenter, public figure Alexei Vorobyov
9035 9035 director and musician
Klim Shipenko
Film director, screenwriter, producer
Larisa Verbitskaya
Honored Artist of Russia, announcer, TV presenter
Uliana Donskova
Rhythmic gymnast, Olympic champion in 2012, multiple world and European champion, Honored Master of Sports of Russia
Alla Dukhova
Choreographer, founder and artistic director of the international ballet "Todes"
Radio host Anetta Orlova , Head of the New Horizon Psychology Center
Anton Komolov
Radio and TV presenter
Yulia Savicheva
Singer
David Corso
Chef Bosco Cafe
Denis Konev
Chef Bolognetta
Artem Martirosov
Krasero-9022 '0002 Old 0002 Old olonkov 9036.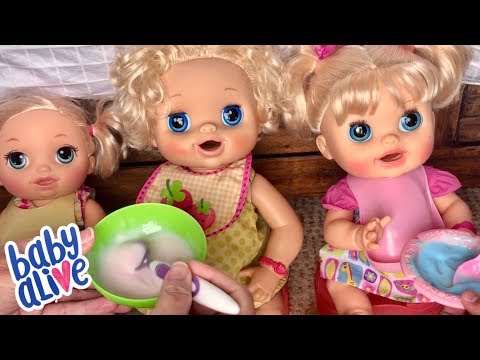 Andrey Palesika
Chef at ErwinRekaMoreOkean
Maxim Tarusin
Chef at Voskhod restaurant
Giuseppe Davi
Chef at Butler 9 restaurant0005
Nikolai Redizov
Football player, defender of FC Spartak (Moscow)
Evgeny Kungurov
Opera and pop singer, TV presenter
Nikita Nagorny
Olympic gymnastics,
905 9036 multiple Olympic champion in synchronized swimming
Daria Davydova
Opera singer, leading soloist of the VGTRK "Kultura"
Alexander Tsypkin
Writer, publicist, screenwriter
Sergey Belogolovtsev
TV presenter of the popular rating show "Game in Cinema" on the Mir TV channel, showman and actor
Alisa Grebenshchikova
Theater and film actress
Alexander Semchev
0
Honored Artist of Russia, theater and cinema 9005 9005 Tatyana Sudets
TV presenter and TV announcer
Dmitry Ushakov
Olympic silver medalist, member of the national trampolining team, world champion and multiple winner of European championships
Vasily Emelianenko
chef, TV presenter and food producer
Julia Kostyushkina
World Acrobatika Champion, TV presenter
Vitaliy Istomin
, restaurant, TV presenter
Tutta Larse
Oscar Kuchera
TV presenter, actor
Anna Peskova
Actress, producer
Daria Poverennova
Russian theater and film actress
Yanina Melekhova
Theater and film actress, theater teacher
Oleg Roy
Russian writer, screenwriter
Irina Rossius
Host of the Rossiya-1 TV channel, journalist
ex-Russian football captain 90.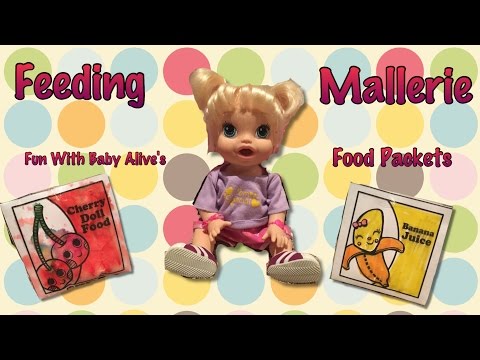 60
Dmitry Sennikov
Football player, two-time champion of Russia, commentator and football expert on Match TV and Match! Premier»
Olga Sozina
TV presenter, European champion in fencing, master of sports
Evgeny Mikhailov
Master of Sports of international class, European champion in motocross.
Anastasia Illarionova
Handball player of the Russian national team and CSKA club, junior world champion
Georgy Cherdantsev
TV presenter, sports commentator
Strategic partner
FGBUN "Federal Research Center for Nutrition and Biotechnology"
Federal State Budgetary Institution of Science "Federal Research Center for Nutrition, Biotechnology and Food Safety"

Media partners
Komsomolskaya Pravda
"Time to eat right" - a special project on healthy eating on the website of the largest federal newspaper "Komsomolskaya Pravda"
Russia-1.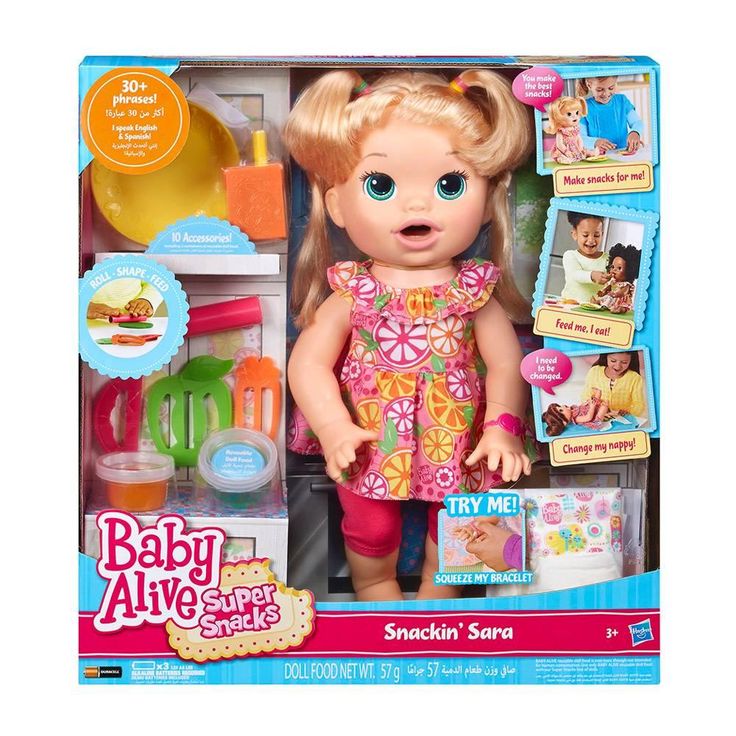 Food Formula
Food Formula - a great gastronomic journey through Russia on the largest federal TV channel Russia-1
Russia-1. About the most important thing
"About the most important thing" - a popular TV show about health and healthy nutrition with Doctor Myasnikov on the largest federal TV channel Russia-1
Domashniy Ochag magazine
Monthly magazine with a circulation of 280,000 for women, dedicated to health, family, beauty, career, relationships.
RIA Novosti
"Choose with Rospotrebnadzor" - a special project on the quality of goods on the Russian market
1 Channel. Living well
Living well! - Russian TV show aired on Channel One. Main presenter and head of the program - Elena Malysheva
RU.TV
The Russian music channel, in cooperation with Rospotrebnadzor, has prepared a series of broadcasts about proper nutrition.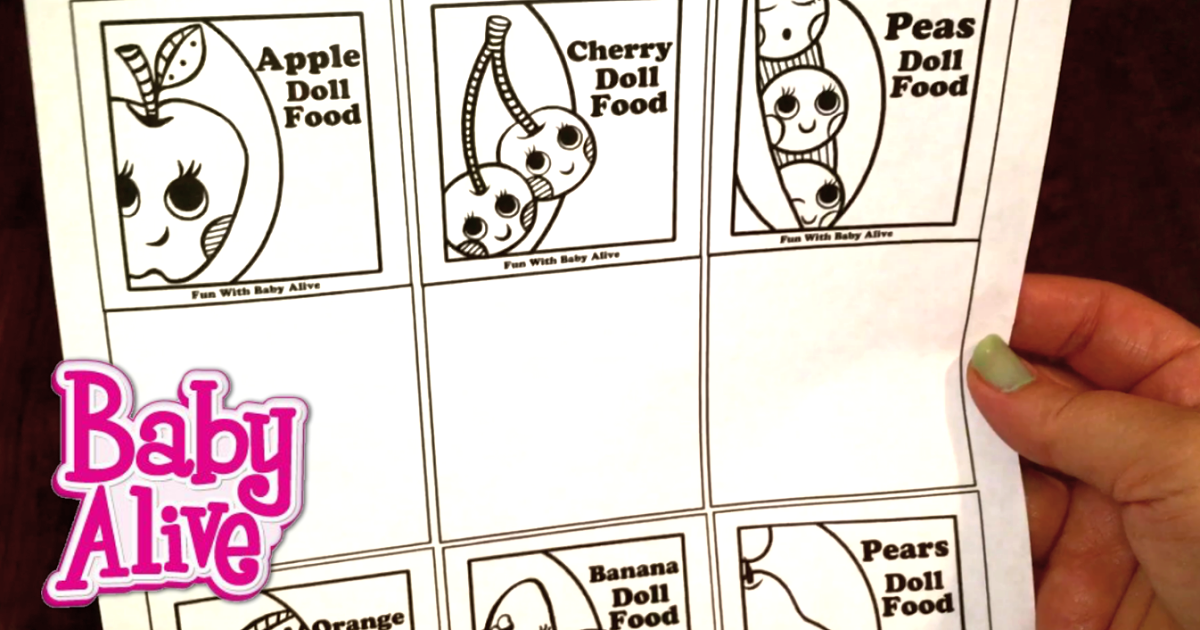 AiF
Special issues on proper nutrition on the portal of Argumenty i Fakty, the largest federal newspaper
NTV. Nashpotrebnadzor
The consumer project "OurPotrebNadzor" is a journalistic investigation on topics that concern every viewer
Russia-1. good morning
A series of stories about healthy eating on Russia-1 TV channel in the Good Morning program
NTV. Live food
"Live food with Sergey Malozyomov" is a scientific and culinary project of a well-known journalist with a medical education
Internet portal Gastronom.ru
One of the largest culinary sites in Russia with the most interesting information about food and recipes tested in editorial kitchens.
Vesti.ru. Time to eat right
"Time to eat right" - a special project on the portal Vesti.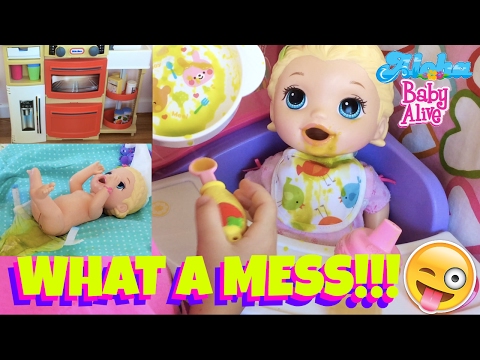 ru - a series of cartoons for children and adults about healthy eating
Mail.ru
Magazine for women Lady Mail.ru - news about stars, fashion trends, articles about beauty and health.
TNT. "Find in 90 seconds"
Short infotainment stories that simply and clearly show the functionality of portals created with the support of ANO National Priorities.
Love Radio
A series of columns designed to inspire young people to eat right and balanced, to instill the habit of taking care of their health and consciously approach the choice of products for the daily diet. And most importantly, to form and support the trend that being healthy is fashionable!
Maximum
In the morning air of the radio station started heading - "Healthy Upgrade". In it, the hosts will follow the principles of proper nutrition and tell radio listeners about them daily.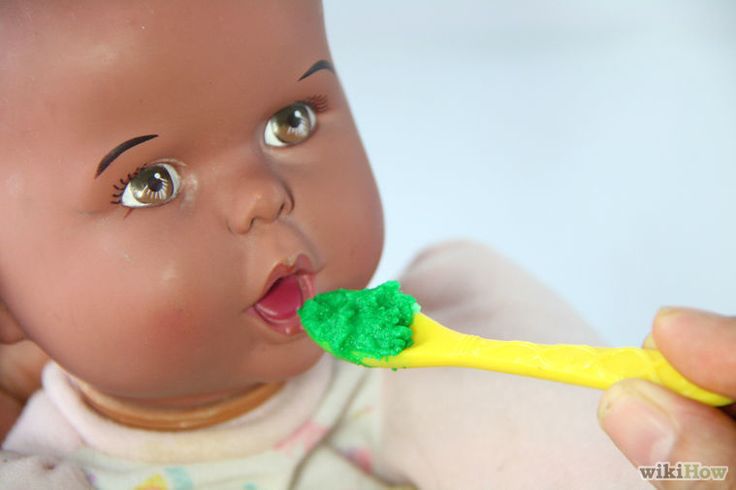 Russkoe Radio
On the air of "Russian Radio" listen to the section "Not Three Fat Men" in the morning show "Russian Peppers". From the rubric you will learn the rules of healthy eating.
Friday. Cook Like a Chef
The culinary show will acquaint viewers with the principles of a balanced diet and share the brightest and most unusual recipes from the healthy-food.rf portal.
Children's Radio
Tasty Stories - a program about healthy eating for children and adults on the first radio station in Russia aimed at children
Reboot
Show of incredible transformations. The main task of the show is not only external transformation, but also internal transformation, behind which is the painstaking work of specialists.
Project partners
The Union of Pediatricians of Russia
The Union of Pediatricians of Russia is one of the oldest professional associations of physicians in the country.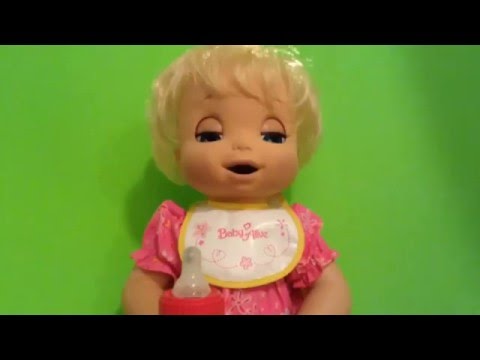 National Research Center for Endocrinology of the Ministry of Health of Russia
The Center accumulates the latest achievements of domestic and foreign specialists in the field of fundamental and clinical endocrinology, conducts an expert analysis of scientific achievements and coordinates the work of regional specialized centers..
National Medical Research Center of Cardiology of the Ministry of Health of Russia
One of the leading and oldest specialized medical institutions in Russia, whose activities are aimed at diagnosing, treating and preventing cardiovascular diseases..
Center for hygienic education of the population
Federal budgetary institution of health care "Center for hygienic education of the population" of the Federal Service for Supervision of Consumer Rights Protection and Human Welfare is a non-profit organization established in order to ensure sanitary and epidemiological surveillance by methods and means of hygienic education of the population.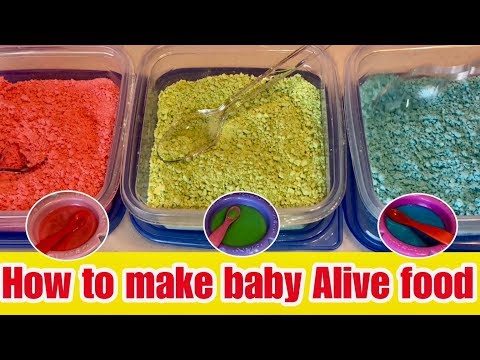 .
Novosibirsk Research Institute of Hygiene of Rospotrebnadzor
Novosibirsk Research Institute of Hygiene of Rospotrebnadzor studies the factors of upbringing and education, nutrition, lifestyle and their impact on children's health with the aim of hygienic regulation and methodological support of health-saving programs in educational organizations..
Central Research Institute of Epidemiology of Rospotrebnazdora
Central Research Institute of Epidemiology of Rospotrebnazdor is the leading Russian research institution on biosafety, epidemiology and infectious diseases, the main developer of innovative molecular biological diagnostic methods in Russia..
Center for Molecular Diagnostics
Center for Molecular Diagnostics (CMD) is one of the leading networks of medical clinics in Russia, operating on the basis of the Central Research Institute of Epidemiology of Rospotrebnadzor.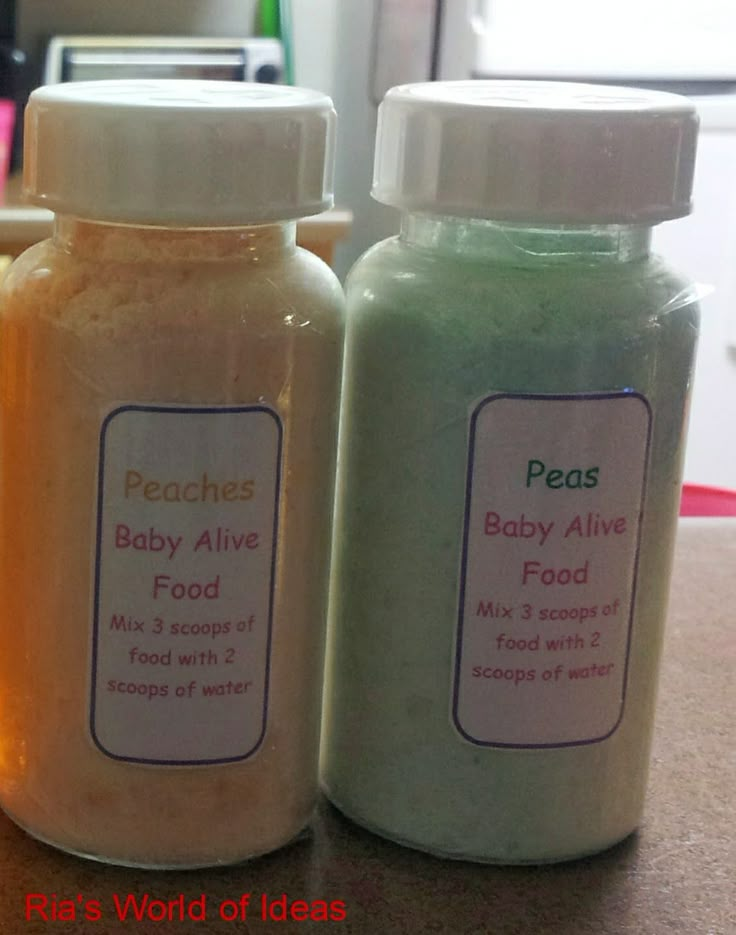 .
NaturaMed Natural Health Center
NaturaMed Natural Health Center offers unique programs for complex cleansing of the body at the cellular level. All programs are developed together with highly qualified specialists in the field of clinical lymphology and are aimed at cleansing from toxins; weight correction; strengthening the immune system; treatment of chronic fatigue; increase in energy potential and rejuvenation of the body..
Orlyonok All-Russian Children's Center
Federal state budgetary educational institution, the largest in modern Russia among the federal institutions of recreation and recreation for children, which annually receives about 20 thousand boys and girls aged 11 to 16 years.
Central Children's Store
Central Children's Store on Lubyanka (part of Hals-Development Group of Companies) is the largest specialized children's shopping complex in Russia.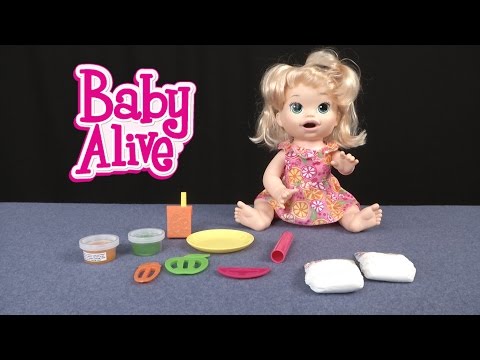 More than 140 stores, services and formats of family leisure in the concept of "educational entertainment" are presented in the Central House of Children's House on Lubyanka..
Moscow Ice Cream Factory AO BRPI
Leading Russian manufacturer of natural ice cream. Produces ice cream, ice cream in a waffle cup and popsicle under the Moscow Ice Cream brand - a unique new generation product that combines historical traditions and innovative modern production technologies..
Salads Belaya Dacha
Belaya Dacha is the No. 1 brand in the lettuce category.
Lettuce leaves cut, thoroughly washed, dried and packed..
X5 Group
X5 Group is a leading Russian food retailer operating stores of several retail chains: Pyaterochka neighborhood stores, Perekrestok supermarkets and Karusel hypermarkets. X5 is a leader in e-commerce, developing the digital businesses Perekrestok Vprok, 5Post, express delivery services, and the Okolo aggregator.