How to roast pears for baby food
Easy Baked Pears (to Share with the Kids)
With a super simple method and a most delicious flavor, these Baked Pears are a favorite snack for babies, toddlers, and us parents. I love that they are yummy both warm and cold, and that they're a great way to use up pears.
Baked Pears
I've been making sliced Baked Apples for years and years and recently started to use the same method on pears. Oh my gosh, I wish I'd tried this sooner because it's both easy and so darn yummy!
I love that it's such an easy way to transform fruit, even if it's a little underripe, and that I love it as much as my kids do.
Plus, you can serve them warm or cold, on their own or with other foods. Win, win!
We honestly love them as a stand alone snack or as a side dish with a meal. They're so good with oatmeal and yogurt, but also work well with something like roasted chicken. (Similar to our Sauteed Pears.)
And you can make them with any type of pears you might have.
Ingredients You Need
To make this recipe, you need just three simple ingredients.
Here's a look:
Pears: I use Bartlett usually, but any kind will work.
Butter or coconut oil: There's not much flavor difference here, so use the one you have or prefer.
Cinnamon: This adds a nice bit of spice.
TIP: You can add a little vanilla extract or other warm spices such as ground ginger if you like.
Step-by-Step Instructions
Here's a look at how to make this recipe. Scroll down to the bottom of this post for the full information.
Wash and dry the pears.
Cut into 1/2-inch thick slices. Discard the stems. (I leave the peel on but you could peel them if your kids prefer it that way.)
Toss with melted butter or oil and cinnamon. Spread the pears flat in a baking dish.
Bake until soft when poked with a fork. Different varieties and ripenesses of pears may make the baking time a little different.
TIP: If your pears are super firm, they may take a little longer to cook.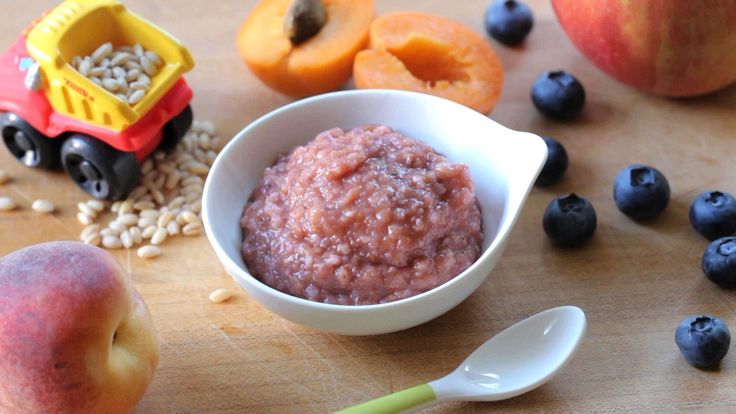 That's totally fine, no worries!
Frequently Asked Questions
What is the best way to cook a pear?
I love baking them in the oven because it's so easy to prep them and let the oven do the work.
Do I have to peel pears for baking?
No, you do not have to peel pears for baking. The peel softens nicely. You can of course peel them if you prefer, but I usually leave it on.
Can I bake an unripe pear?
Yes, you can use this method to bake an unripe pear (or a ripe one). You may just need to bake them for a little longer.
Can I serve these baked pears for baby?
Yes, they are a great way to serve pears to a baby. To serve them baby led weaning style, offer a cooked slice to baby and let them feed it to themselves. (Usually, they'll simply spit out the skin.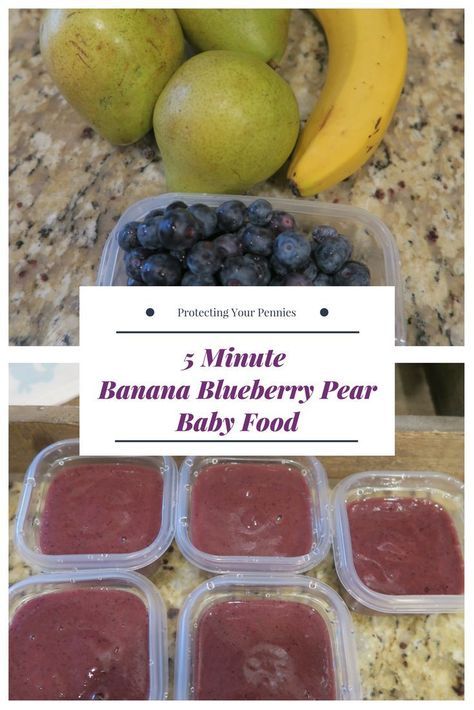 )
Other Pear Recipes to Try
If you have extra pears or just love pears, you might also like:
Fresh Pear Puree
Easy Pear Sauce
Sauteed Cinnamon Pears
Serving Suggestions
You can offer this recipe with Oatmeal, Yogurt, or as part of a simple kid's lunch. You can also serve them as a side dish alongside Chicken Tenders, Fish Sticks, or Pan-Seared Chicken.
How to Store
Store, once cooled, in an airtight container in the fridge for up to 5 days. You can reheat them briefly in the microwave (about 15-30 seconds is usually plenty) or serve them cold.
You could also freeze them in a freezer bag with as much air removed as possible for up to 3 months. Thaw overnight in the fridge.
Best Tips for Success
Serve warm or cold, either on their own or with yogurt, oatmeal, or as a side for something like roasted chicken.
I prefer to leave the skin on both because it's easier and because my kids don't mind it. You can remove it if you prefer.
Any variety of pear will work for this recipe. I usually use Bartlett.
You can add a little vanilla extract or other warm spices such as ground ginger if you like.
To serve them baby led weaning style, offer a cooked slice to baby and let them feed it to themselves. (Usually, they'll simply spit out the skin.)
Related Recipes
---
I'd love to hear your feedback on this recipe if you try it for your family, so please comment and rate the recipe below!
Prep Time 5 minutes
Cook Time 30 minutes
Total Time 35 minutes
Author Amy Palanjian
Cuisine American
Course side
Calories 138kcal
Servings 4
▢ 4 medium firm, but ripe pears (about 4 cups sliced; core discarded)
▢ 1 tablespoon melted unsalted butter (or coconut oil)
▢ 1/2 teaspoon cinnamon
Preheat oven to 375 degrees F.

Place the butter or oil into a pie plate or baking dish. Warm in the oven for a few minutes to melt. Remove from oven.

Slice the pears into approximately 1/2-inch slices and discard the cores. Place into the baking dish with the oil.

Add the cinnamon and toss to combine.

Bake for 24-26 minutes, or until tender when poked with a fork. (Under ripe pears may take a few extra minutes; very ripe pears may take a little less.)

Serve warm or store to serve later.
Store, once cooled, in an airtight container in the fridge for up to 5 days.
Serve warm or cold, either on their own or with yogurt, oatmeal, or as a side for something like roasted chicken.
I prefer to leave the skin on both because it's easier and because my kids don't mind it. You can remove it if you prefer.
Any variety of pear will work for this recipe. I usually use Bartlett.
You can add a little vanilla extract or other warm spices such as ground ginger if you like.
To serve them baby led weaning style, offer a cooked slice to baby and let them feed it to themselves. (Usually, they'll simply spit out the skin.)
Calories: 138kcal, Carbohydrates: 27g, Protein: 1g, Fat: 3g, Saturated Fat: 2g, Polyunsaturated Fat: 1g, Monounsaturated Fat: 1g, Trans Fat: 1g, Cholesterol: 8mg, Sodium: 2mg, Potassium: 182mg, Fiber: 6g, Sugar: 17g, Vitamin A: 138IU, Vitamin C: 8mg, Calcium: 19mg, Iron: 1mg
Tried this recipe?Rate in the comments and tag @yummytoddlerfood on IG!
This post was first published October 2021.
Baked Pears - Healthy Little Foodies.
All Posts, by Date » Snacks and Desserts » Baked Pears
Jump to Recipe Print Recipe
Baked Pears are a delicious dessert for babies, children, and adults. The baking process and added spices enhance the natural sweetness of the fruit meaning there is no need for added sugar or sweeteners. 
Pears are one of those fruits that have a short window of perfection.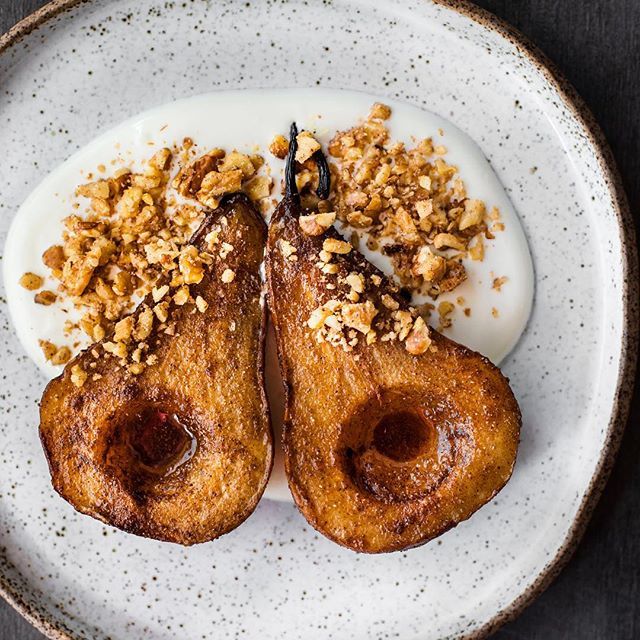 You wait and wait for them to ripen and then before you know it, they are past their best and all mushy inside.
The good thing about baked pears is that you don't have to wait for them to fully ripen, they just might take a little longer to cook.
You can't really get a simpler dessert than this. They taste delicious on their own but can be enjoyed in many other ways too.
Serving Suggestions
Why not try serving baked pears with:
Yoghurt  Top some greek yoghurt with the pears for a healthy and delicious dessert.
Oats  Stir through porridge or top with granola for a delicious breakfast.
Ice-Cream  For a more indulgent dessert, serve warm with some vanilla ice cream.
How to Prepare Pears for Baking
You can bake pears in different ways
halves
wedges
bite-size pieces
I like to bake them in bite-size pieces as I find this a great size to add to yoghurt, oats etc.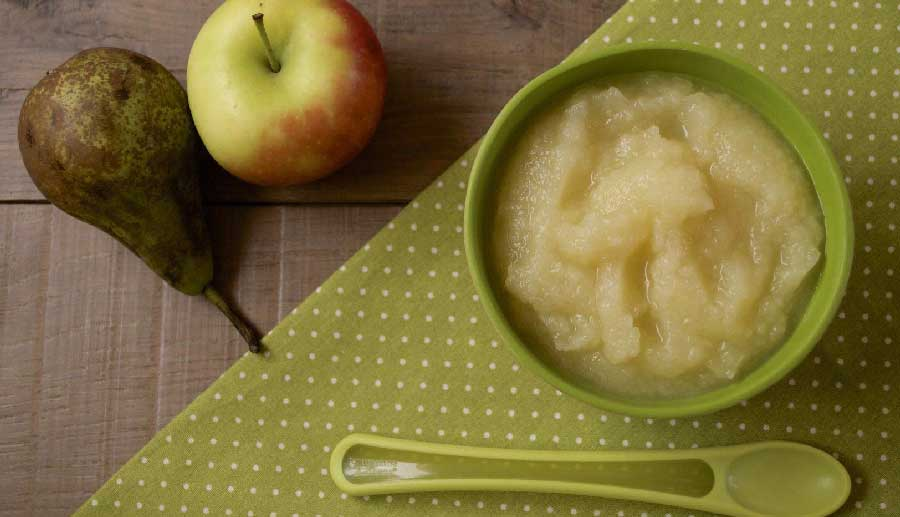 Cut the pear in half and remove the core. The easiest way to do this is to use a melon baller. The stalk is then easy to remove or cut out.
Cut into slices or bite-size pieces.
Toss the pears in spices. Spices that work well are

cinnamon,
ginger,
nutmeg,
clove,
cardamom,
allspice.
Baked Pears for Babies
Baked pears make a really tasty puree for babies and can be mixed with a range of foods such as
other sweet fruits (e,g apple, banana, berries, mango.)
avocado
sweet potato
yoghurt
If you are doing baby-led weaning then baked pears are a fantastic finger food. Try baking them as fingers when your baby is just starting out with food, once they have developed their pincer grip you can cut them into the bite-size pieces as pictured.
Picky Eaters
Baking fruit changes the taste and texture of the fruit.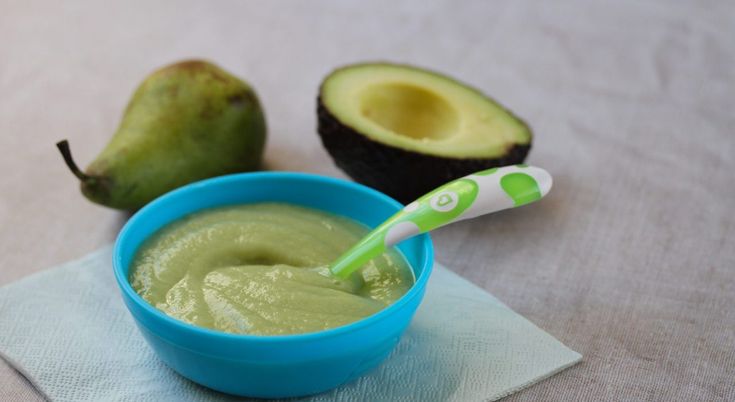 If you have a child that doesn't like fresh fruit then try baking it. The enhanced sweetness and softer texture may win them over.
You May Also Like
Pear Puree
Spinach and Pear Smoothie
Baked Banana
Have you tried this recipe? I'd love to know what you think, please rate and leave a comment below or tag me on Instagram or Facebook. 
Looking for more healthy kid recipes?Sign up for my free recipe newsletter to get new family friendly recipes in your inbox each week! Find me sharing more kind-friendly inspiration on Pinterest and Instagram.
4.89 from 9 votes
Baked Pears Recipe
With no added sugar or sweeteners, these baked pears are a healthy and delicious snack, breakfast or dessert. 
Print Pin This
▢ 4 Pears (Cored and chopped into pieces) *SEE NOTE 1
▢ 2 tsp Ground Cinnamon ** SEE NOTE 2
▢ 1/2 tsp Ground GInger ** SEE NOTE 2
▢ 1/4 cup Water
Pre-heat oven to 180c / 350f

Add pears to a large baking dish and sprinkle with cinnamon and ginger. Toss the pears and add the water, toss again. 

Cover with foil and bake for 20-40 minutes (*SEE NOTE 3), checking and stirring once or twice during cooking time. 
The easiest way I find to chop a pear is to half, remove the core using a melon baller and then chop into bite-size pieces (see above image for illustration.) I don't peel the pear but you can if you prefer.
If you don't like cinnamon or ginger then try alternative spices such as cardamom, nutmeg, clove or allspice
The cooking time will vary depending on the ripeness of the pear. Cook until soft (or desired texture.) My pears were unripe and needed 40 mins. 
Nutritional information is a GUIDE only, calculated using an online calculator. Results will vary depending on pear variety and size. 
Nutrition Facts
Baked Pears Recipe
Amount Per Serving
Calories 105
% Daily Value*
Sodium 1mg0%
Potassium 206mg6%
Carbohydrates 28g9%
Fiber 6g24%
Sugar 17g19%
Vitamin A 45IU1%
Vitamin C 7.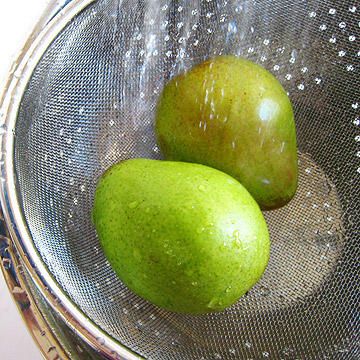 7mg9%
Calcium 29mg3%
Iron 0.4mg2%
* Percent Daily Values are based on a 2000 calorie diet.
Course:snack / dessert
Cuisine:fruit
Keyword:Baked Pears
Did you make this recipe?Tag me on Instagram at @healthylittlefoodies or leave me a below.
Meet Amy
Amy Whiteford runs the blog Healthy Little Foodies. She is a mum to two, has a BSc (Hons) Food Science, PGDE Primary Education and a Certificate in Childhood Nutrition. She uses her experience and knowledge to create healthy and delicious recipes for kids. Explore the site for creative ideas, tips, and inspiration! Read more
How to raise a Healthy Little Foodie
Receive family friendly recipes, delivered weekly to your inbox, for FREE! And receive this FREE ebook - "How to Raise a Healthy Little Foodie"
Reader Interactions
5 delicious pear recipes for baby food
Of all the fruits, the pear is one of the first to be introduced into the child's diet.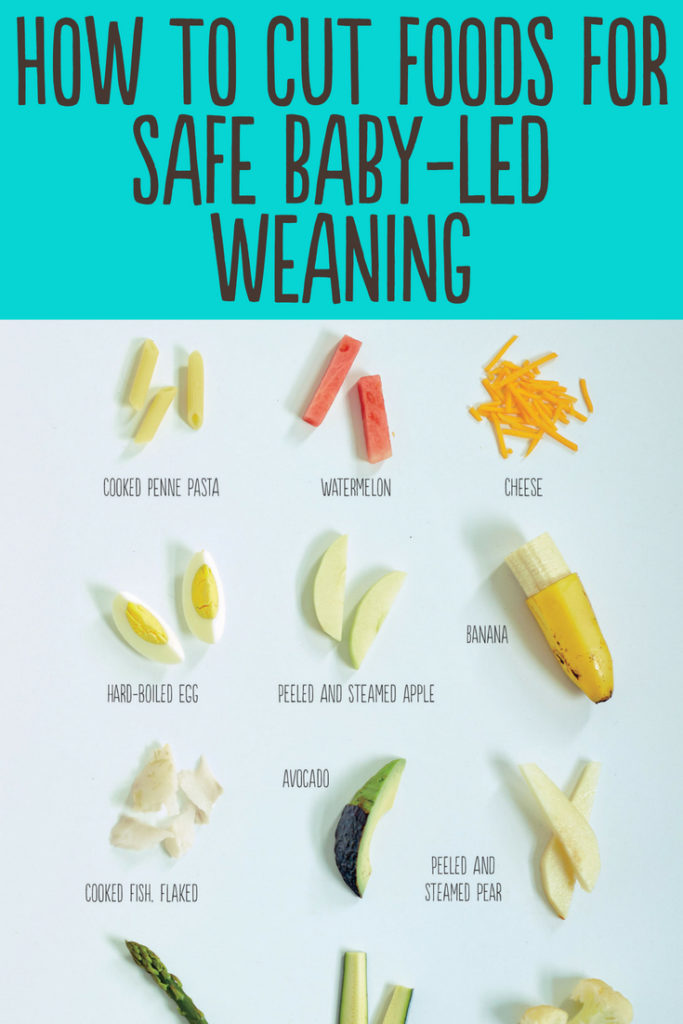 It is rich in vitamins and minerals useful for the baby's body, much less likely than other products to cause allergies. At what age should a pear be included in the children's menu? What can you cook a baby from this fruit?
What is useful fruit?
Children love pear for its delicate, sweet taste. But not only because of the taste, it is worth introducing fruit into the baby's menu. The pear is rich in vitamins (groups B, C, A, PP) and minerals (zinc, copper, potassium), which are so necessary for the development of the child. It is also rich in pectins, carbohydrates, organic acids.
The fruit is well absorbed by the child's body if all the rules for its processing and preparation are followed. Its use helps to relieve nervous tension, improve mood. Before going to bed, it is better not to give a pear to a baby - it contains a lot of sugars that tone up. But for an afternoon snack, such food is quite suitable.
The pear is recommended for use in case of diarrhea and other disorders in the work of the gastrointestinal tract - it "strengthens" the stool.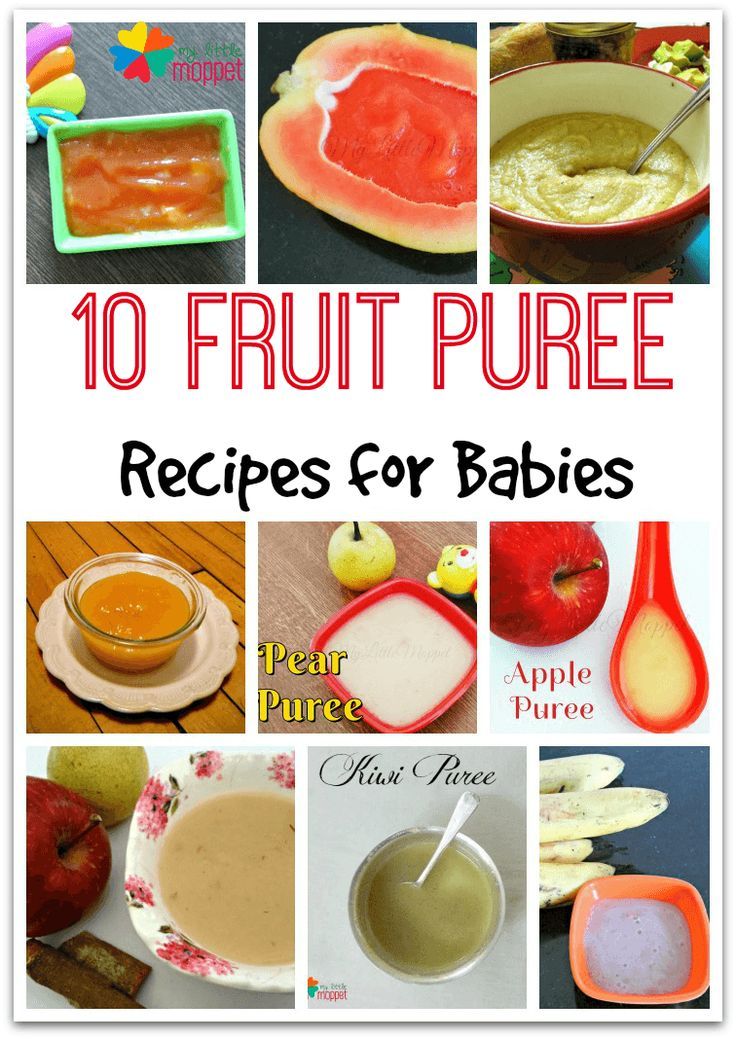 But overripe fruits, on the contrary, can have a slight laxative effect.
When to introduce pear into baby food?
A pear is introduced into baby food from about 7 months. Children who are bottle-fed can try the fruit a little earlier - from 5 months. But in any case, it is better to add a pear to the menu only when the child has already tried some vegetables and an apple.
It is not recommended to start complementary foods with a pear. The digestive system of a baby at 3-4 months. not yet ready for such a "heavy" product. In addition, when a child tastes a sweet fruit, then he may not want "tasteless" vegetables - there will be problems with the introduction of complementary foods.
Start introducing a child to a pear by making puree. Do not make it from fresh fruit - pre-boil or bake! It is permissible to give the baby a little juice from a fresh pear or dried fruit compote. And about 10-11 months. you can offer the child a thermally unprocessed product.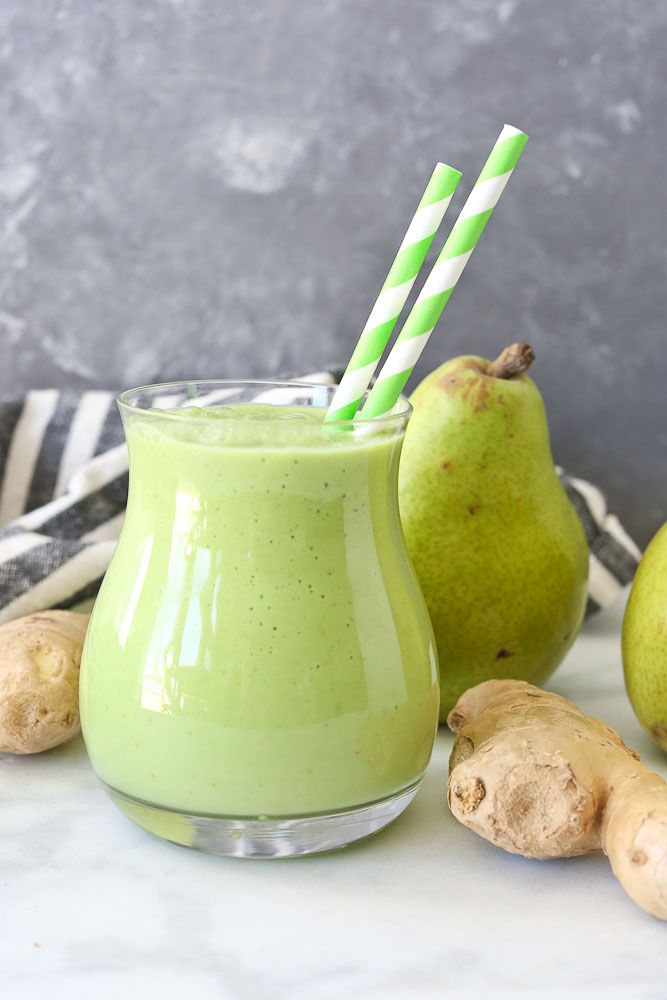 The first portion of a new product for a child is no more than a teaspoon. Observe the reaction of the baby's body. If an allergy does not appear in the form of a skin rash or itching, and the stool remains normal, the serving volume can be gradually increased to 60 g of puree per day. Did the baby's body react unfavorably to the introduction of the pear? Then remove it from the diet for at least 3 months. Check with your pediatrician.
What to cook for a child from a pear?
Children love fruits. It is unlikely that you will have to persuade the baby to try this or that pear-based dish. From the fruit prepare fruit yoghurts, drinks, dessert casseroles.
Pear puree - from 5 months
Monocomponent puree, as a rule, is introduced as a child's first acquaintance with a pear. While in the dish it is better not to add other fruits and vegetables. But a little later, diversify the recipe for pear puree by introducing apples and various berries into the composition.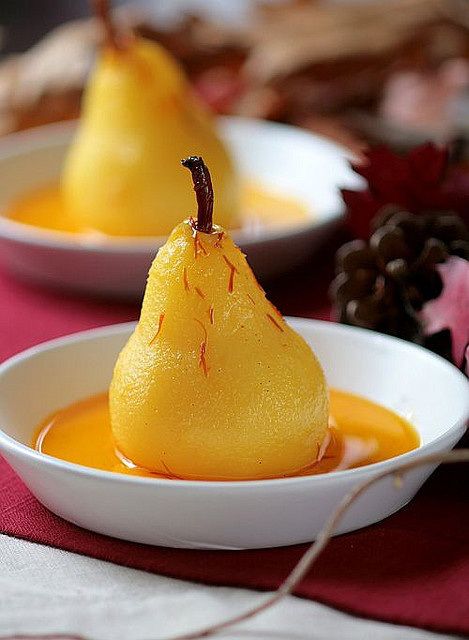 It can be mixed with fermented milk products - you get a delicious and healthy dessert. Add a little puree to oatmeal - the child will definitely eat everything.
Ingredients:
Wash and peel the pear, remove the core, cut into cubes and boil. Remove the fruit from the water, chop with a blender or mash with a fork. You don't need to sweeten the puree.
Baked pear - from 8 months
If you are not giving your child fresh fruits yet, bake them. The pear turns out to be very soft - feed the crumbs from a spoon in small pieces, he will be able to chew it. A fruit mashed with a fork can be added to porridge. Or complement the dish with a couple of spoons of yogurt - you get a hearty afternoon snack.
Ingredients:
2 pears,
a pinch of cinnamon.
Wash the pears, remove the peel and core. Cut them into slices. Place the fruit in a deep baking dish, sprinkle with cinnamon.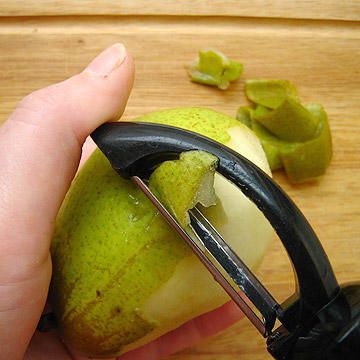 Add some water to this as well. Bake the dish in a preheated oven at 180 degrees. approximately 20 min.
Pears with oatmeal - from 8-9 months
The dish has a maximum of useful substances, since along with juicy fruits it will contain oatmeal and natural yogurt. This dish will be the best training if the child learns to eat with a spoon on his own - the puree-like consistency is very convenient for the first "experiments" with cutlery.
Ingredients:
2 tbsp. l. oatmeal,
half pear,
1 st. l. baby yogurt without additives.
Cook a thin porridge from oatmeal. Boil the pear and make a puree out of it. Mix oatmeal with yogurt. Spread fruit puree on top. The dish can be seasoned with a pinch of cinnamon. But there is no need to add sugar.
Rice pudding with pear - from 10 months
Rice pudding can be served as an afternoon snack or after the first meal. It turns out very satisfying and tasty.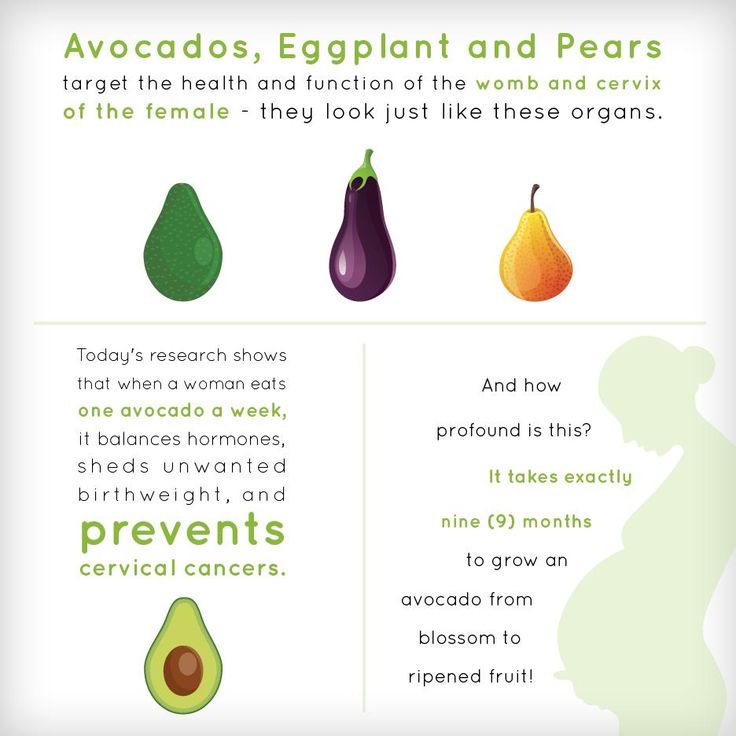 Ingredients:
1 st. l. rice (can be replaced with store-bought rice porridge for children),
150 ml baby milk,
pear.
Make rice porridge with milk (do not add sugar). Make a puree from a pear - peel, cut, boil, chop. Process the porridge with mashed potatoes with a blender to a puree-like consistency.
Cottage cheese with pear — from 1 year old
Why buy commercial baby food when you can make everything at home? Homemade cottage cheese with pears turns out no worse than store bought! If the baby does not have allergies, other fruits and berries can be introduced into the recipe - apples, peaches, strawberries, bananas. Prepare multi-component mixtures if the child has already managed to get acquainted with each product separately.
"Adult" cottage cheese for children is not suitable - too fat. Make your own - it won't take long.
Ingredients:
100 g baby milk,
100 g baby yogurt,
pear.
Mix milk and kefir in a container (a glass or a baby bottle will do). Leave the mixture for 2-4 hours in a warm place to ripen. Then heat the mixture in a water bath until the whey is gone. Using a sieve, drain the liquid from the separated curd. Now take care of the pear - peel, remove the core, pour over with boiling water, cut into cubes. Grind the pear and cottage cheese together with a blender. For older kids, you can simply mash the ingredients with a fork.
Pears in baby food - Encyclopedia Baby food
Viktoriya Levchuk©
Very often the first fruit food is a green apple, but the next fruit is traditionally a pear. Pears in baby food pair well with apples, as they are smooth in texture, easy to digest, and rarely cause allergies. They are rich in fiber and vitamin C, and are great for relieving constipation. Pears in baby food are a versatile fruit that can be combined with many other ingredients to make a delicious baby puree.
What are pears?
Contents:
Pears are soft sweet fruits with a fibrous center.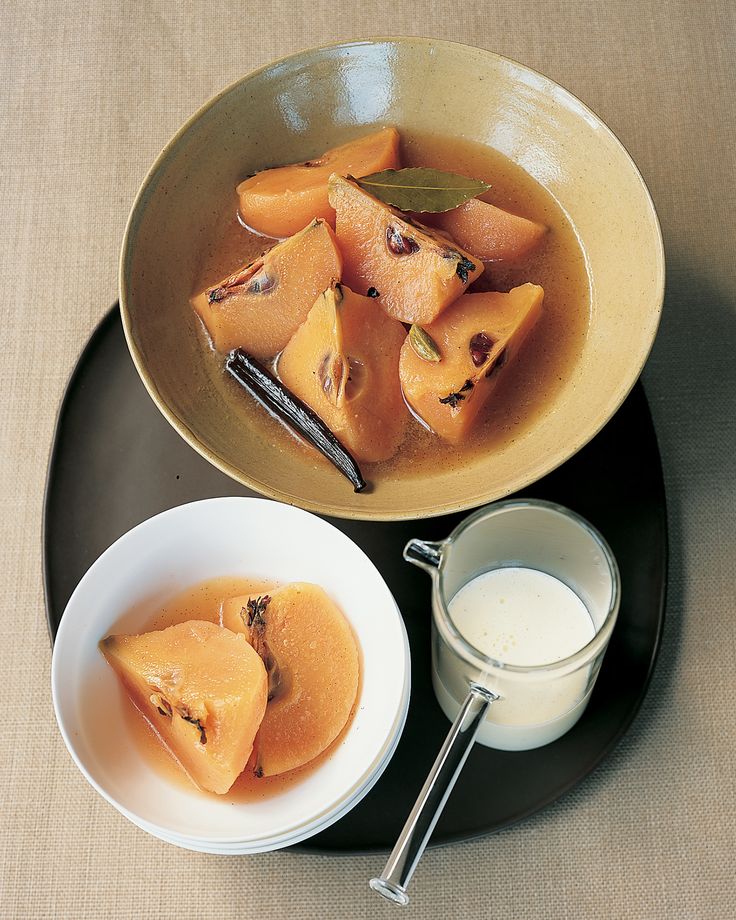 They are rich in antioxidants, flavonoids and fiber. This autumn fruit is ideal for baby food.
There are about 4000 registered varieties of pears, most of them strictly ornamental, leaving only 30 or more species that are edible. This fruit is from the Rosacea family, which includes many other fruits (some quite unlike pears) such as cherries, raspberries and even almonds. Edible pears come in two main varieties: Asian and European. The Asian varieties are usually firm and juicy, while the European type is usually soft and juicy when ripe. Pears come in a variety of colors including many different shades of green, red, yellow/gold and brown. Many cultivars do not change color as they mature, making it difficult to determine ripeness.
History of pears
The birthplace of the pear has not been precisely established. Someone believes that it grew between the Black and Caspian Seas. The cultivated pear species came to us from ancient Greece. Until the 16th century, only a wild pear variety was known, which first had to be boiled in order to be eaten, since such a pear was poorly digested when fresh.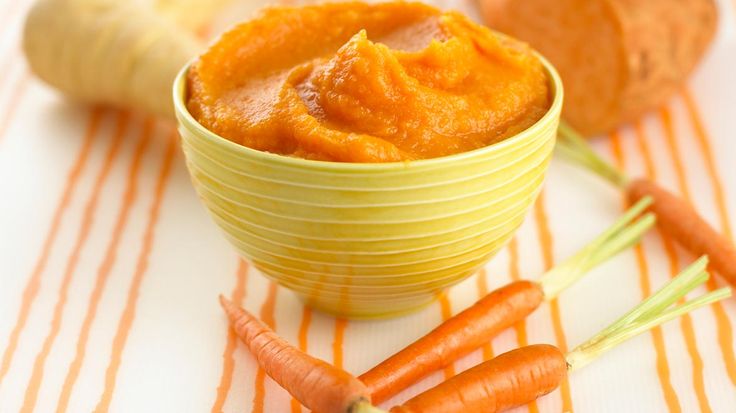 Later, edible pears appeared in Italy and France, which could be consumed raw.
Benefits of pears in baby food
Pears are delicious fruits, but they are also an excellent source of fiber, vitamin C and potassium. These essential nutrients are vital for a healthy heart, immune system and baby's digestive tract! Many practicing pediatricians even recommend pears as the first fruits of complementary foods, as they are easily digested in the digestive tract.
The skin of a pear contains three to four times more antioxidants than the flesh and has anti-inflammatory and anti-cancer properties! The peel of the fruit is thin and has a good taste, and also contains more than half of the dietary fiber.
Pear is excellent for reducing the risk of cancer and heart attack and maintaining healthy cholesterol levels. The fruit is suitable for relieving constipation in babies.
Pears do not contain sodium, saturated fat or cholesterol. They contain two types of sugar: glucose and fructose.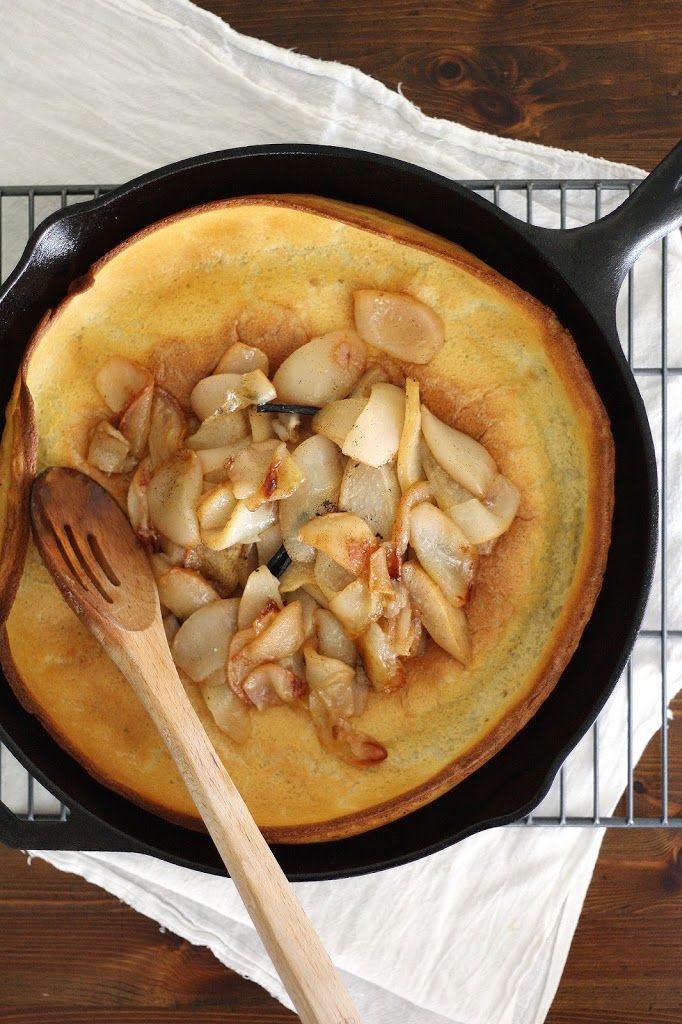 The pear is very nutrient-dense, meaning there are more nutrients per calorie content than there are calories per nutrient. It is not necessary to peel the pear if the pear is introduced into the baby's diet after 7 months. The peel of a pear is easily digestible.
Pear contains minerals and vitamins:
Vitamin C - strengthens blood vessels and helps the rapid healing of wounds and scratches.
Vitamin K is vital for blood clotting and bone health.
Vitamin B1 - essential for the development of the child's brain and helps the normal functioning of the nervous system, muscles and heart.
Vitamin B2 is important for baby's muscle and bone health and helps promote growth and good vision.
Copper - helps form collagen, which is essential for healthy bones and connective tissue.
Potassium - works with sodium to help control the body's water balance and help maintain healthy blood pressure.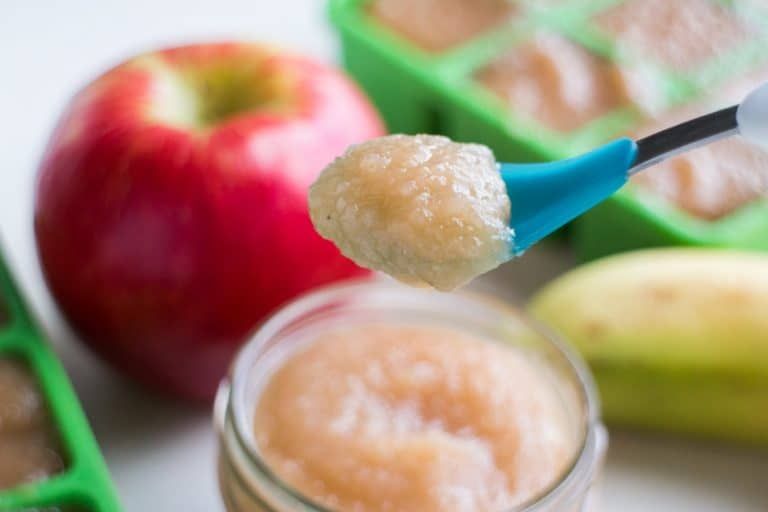 Calcium - Needed to build strong bones and teeth and to convert food into energy.
Magnesium - This mineral is essential for maintaining a steady heart rate and strong bones.
pears in baby food
Pears in baby food appear immediately after the green apple. Usually, the age at which pears are introduced into complementary foods is 7 months. At first, the child is offered mashed pear, which was previously steamed, in the oven or in a saucepan.
Pears can be steamed until the baby is 8 months old to make the fruit easier to digest and to get the baby used to the new food. After 8 months, peeled, raw pears can be offered and cut into small pieces as finger food if the child is ready to eat it. If the child does not like ordinary pear puree, it can be mixed with cereals or combined with other fruits such as apple, bananas, peaches, etc. With a peel, the fruit is best offered closer to the baby's year of life.
Pear puree should be introduced gradually into the baby's diet, starting with ½ tsp.
up to 70 grams, if the child is 7 months old, 80 grams for 8 months, in more detail we look at the table of the volume of food consumed by months. Although there is an opinion among mothers that it is better to give pear puree up to a year in an amount of no more than 40-50 grams - the daily norm, it is up to parents to decide, we look at the well-being of the baby.
You can give pear puree 2-3 times a week, we look at the child's well-being, and his stool, if everything is fine, then alternate the pear with an apple and other fruits.
After 12 months, the baby can be offered no more than 1-2 pears (no more than 200 grams) per day.
pears complementary foods
Allergy to pears
Practitioners are delighted with pears because they have a low potential for an allergic reaction on the part of the baby. Since pears are more digestible than other fruits and seem to have a reduced allergic response, it's easy to see why they are a great choice for a 7 month old baby as a first or second fruit.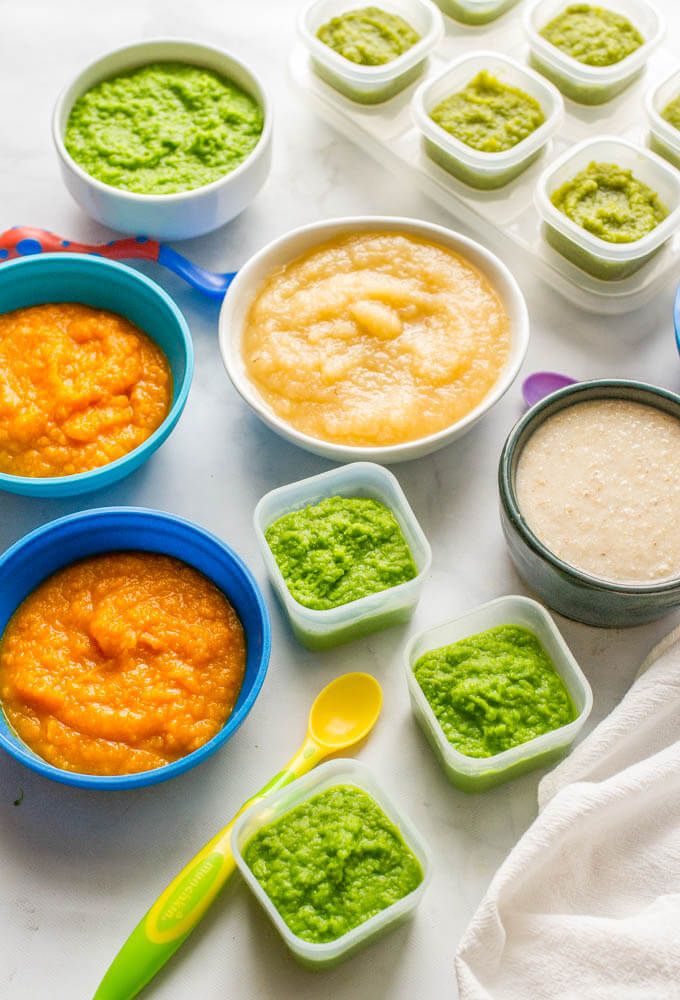 However, we still monitor the baby's reaction to a new product, observe the standby mode when introducing a pear into the baby's complementary foods.
If a child is prone to allergies, then the pear should be given only in a baked form, since heat treatment removes the allergenicity of the product.
How to choose and store pears for baby food
Today, pears are available all year round, which is certainly good, but not suitable for complementary foods. Since the baby is best introduced to local varieties of pears, in their season, which starts from the end of July and ends in November. It is better not to give overseas varieties of pears to a baby until 5 years old.
When shopping for pears at the market or grocery store, look for pears that are slightly ripe but not too soft. It is unripe pears that will lie down a little, since this fruit always deteriorates quickly.
The fruit must have a smooth skin that is free from dents, dark spots, rot, mold and punctures.

Some pears are multicolored and have brown mottled spots, this may indicate that the pear has a more intense taste. Since pears are a very perishable product, they are sold solid in stores. To speed up the ripening process, place the pears in a paper bag and keep them at room temperature.
Do not store pears near strong-smelling foods, as the fruit tends to absorb other people's odors.
Pears are best stored at room temperature so they can last a couple of days. If the pears are wrapped in a paper bag and put in the refrigerator, then you can keep the fruit for 4-7 days, depending on the variety.
Pears can be stored frozen and as dried fruits.
Freezing pears
Pear purée may change color when pureed, taste may also change, freezes well, may be gritty/liquid when thawed. It is best to mix pear puree with other fruits. You can also freeze the slices and then grate them before cooking. Pear puree can be stored for about 3 months, and frozen pear slices can be stored in the freezer for up to 6 months.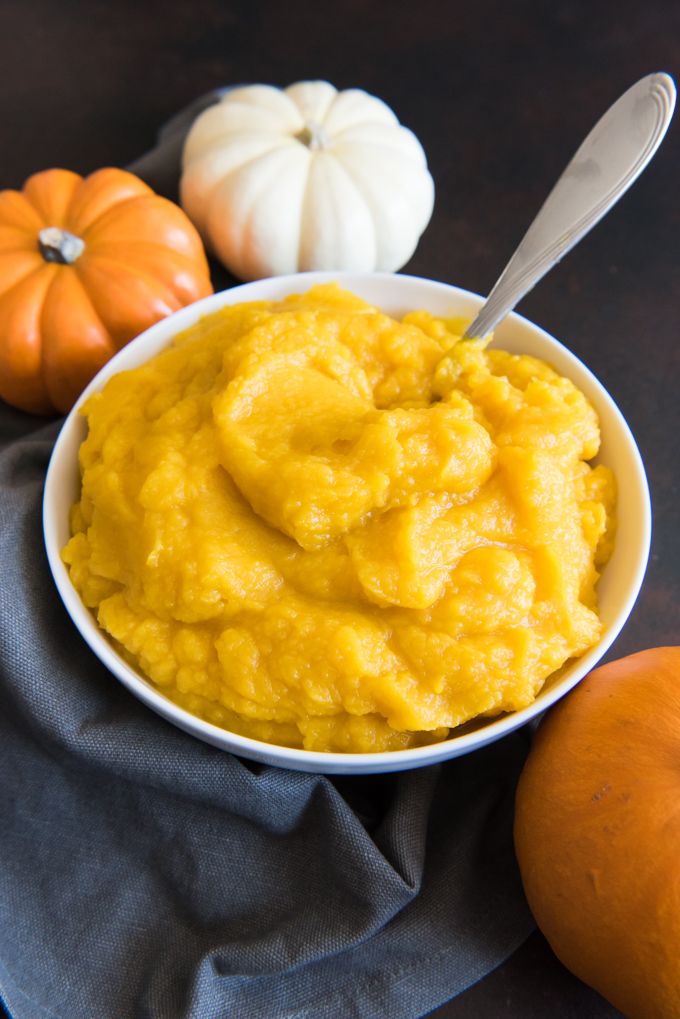 Dried fruits from pears
Excellent dried fruits can be made from pears, which are suitable for children's compotes. And you can also eat such dried fruits just like that, they are sweet, tasty, suitable as a snack for tea. True, not every child will taste this delicacy, and it is best to offer it to a child older than 2 years of age, since you can choke on dried fruit.
Dried fruits are easy to prepare in the fruit dryer or in the oven.
Canned pears
Pear puree can be preserved, but baby puree is not very tasty. As I already wrote in the article about preservation, pears must be 100% sweet, otherwise the puree will not be tasty. Moreover, pear puree does not stand well in the refrigerator, after a month almost all the jars fermented and exploded. Therefore, I think that conservation of pear puree is not worth such work, in winter it is easier to get frozen pear slices and prepare fresh puree, albeit from frozen pears. Or to make it even easier, go and buy a jar of baby food.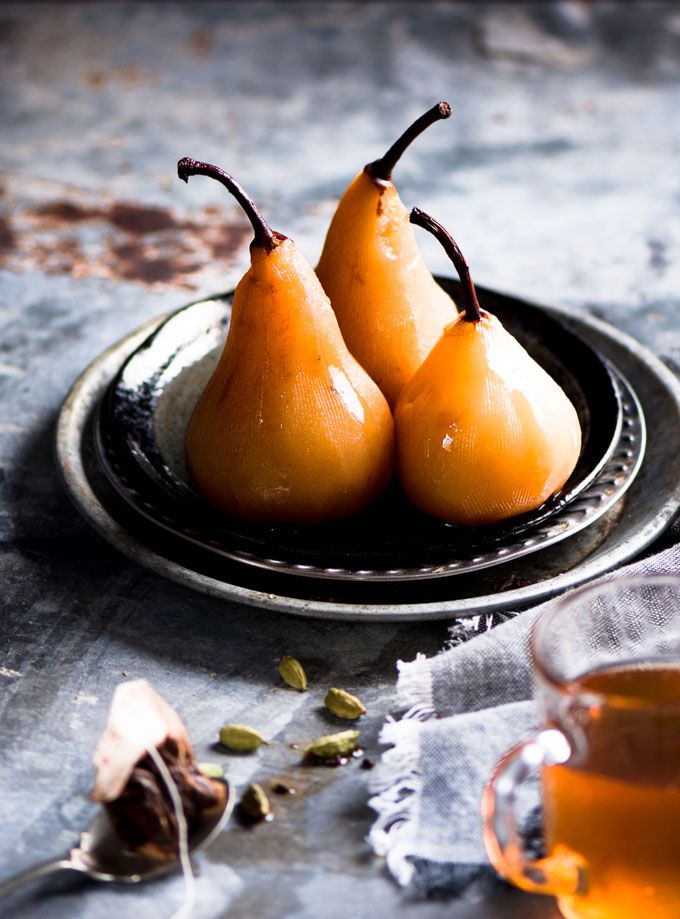 Contraindications
Do not use overripe varieties of pears, as acetic, lactic acids, and methyl alcohol begin to form in it, these compounds have a bad effect on the intestines.
It should be borne in mind that pears should be given to babies after a full meal, after 30 minutes, while taking pear puree, you should also not give the baby water to drink. Pears also do not interact well with meat, dairy products.
How to cook a pear
There are several easy ways to make pear puree.
Steamer . Peel the pear, remove the core and cut into pieces. Place the cooked pear in a double boiler and cook until tender.
Cooker . Peel the pear, chop, then place in a saucepan with enough water to cover the pieces. Cook until tender over low heat.
Baking . Peel and remove the core, cut into quarters and wrap in foil. Bake until done.
Microwave. Peel and core the pear, then cut into slices. Place in a microwave dish and add some water. Cook at high temperature until the pear is soft (time will vary depending on microwave power).
Prepare the pear in one of the above ways, then put the fruit in a blender, blend until smooth, add additional liquid as needed. You can use a sieve to achieve a puree mass.
Suggested method of consuming pears in baby food
Fresh pears are delicious and can be offered to a baby after 12 months. As a finger food, you can give this fruit from 8 months of age. Since pears are prone to oxidation and quickly change their color to brown, to preserve their color and taste, you can sprinkle them with lemon juice (lemon should be introduced into the baby's complementary foods). Pears are also perfect for baby purees and can be added to baked goods like muffins or bread. The combination of porridge with pears, zucchini and pear, yogurt and pear, cottage cheese and pear are also excellent.
Pear compote and juice
Pear juice is best given after the child reaches 12 months of age, with a good reaction to pear puree.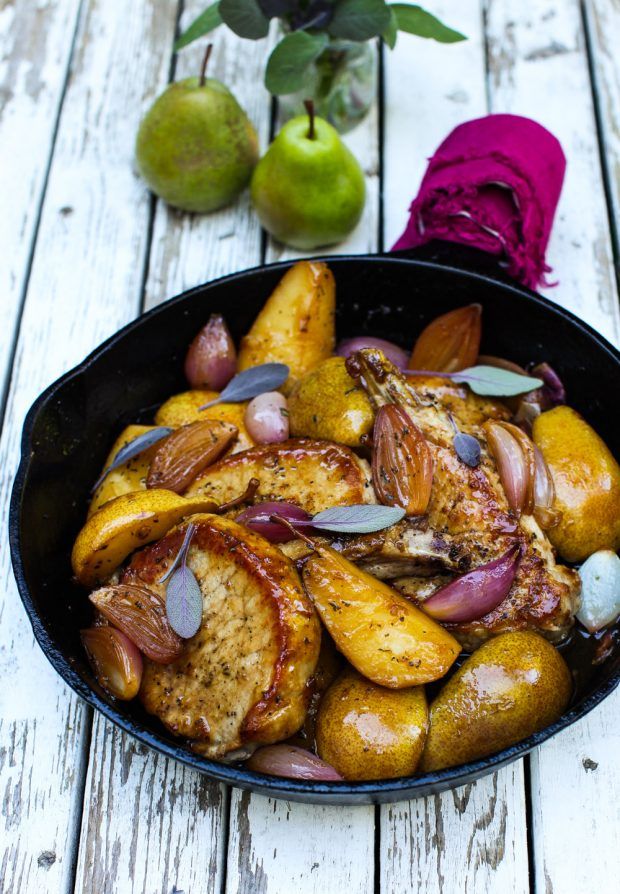 But with pear compote, the baby can be introduced a little earlier, for example, closer to 8 months, but again with a positive introduction of pear puree into complementary foods. The daily norm of pear compote is about 100 ml, which can be divided into several doses and offered to the baby.
Foods that go well with pears:
Like this article? Subscribe to site updates
"Encyclopedia Baby Food"!
Don't forget to bookmark us! (CTRL+SHIFT+D) Subscribe to the site, comment, share in social networks.
On our website Encyclopedia Baby Food there is useful information on the nutrition of your children, which is useful for everyone, and we update the website "Encyclopedia Baby Food" constantly and try to search and write only excellent, verified and necessary information for you and your children.
Disclaimer No. 1: It must be understood that the author of the articles on the Baby Food Encyclopedia website is not a medical staff, "I am not a doctor.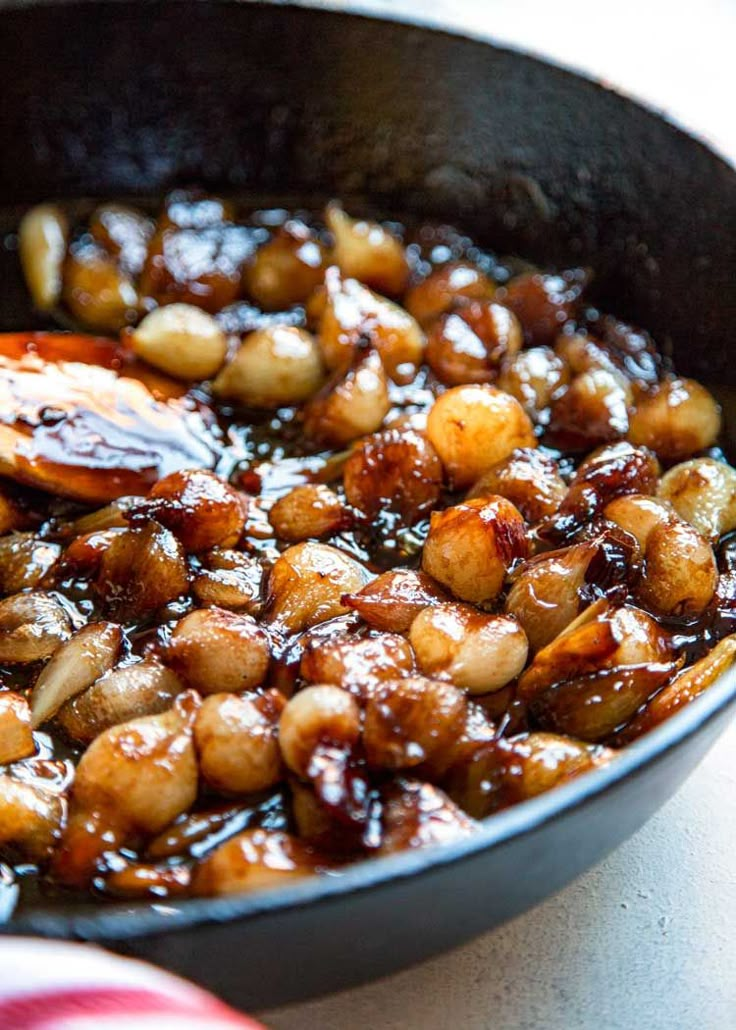 " The information I share is based on my own experience. My goal is not to teach you how to eat or feed your child, but to talk about how we did it, what new things I learned or read. This expands the picture of Baby Food knowledge, gives you a glimpse of the whole process so you can decide if you like it or not.
Disclaimer No. 2 : However, the above does not replace visiting a pediatrician. Before you start complementary foods, you need to get his professional opinion on the best way to introduce new foods for your baby. I also draw your attention to the fact that you need to look at the original date of the published articles, because some of the "best practices" may have changed. Always check with your child's pediatrician about complementary foods and their health.
Disclaimer #3: Keep in mind that every family is unique, every situation is also completely unique. There are no universal solutions. Only you can find what works best for you.