Introducing a baby to solid foods
When, What, and How to Introduce Solid Foods | Nutrition
For more information about how to know if your baby is ready to starting eating foods, what first foods to offer, and what to expect, watch these videos from 1,000 Days.
The Dietary Guidelines for Americans and the American Academy of Pediatrics recommend children be introduced to foods other than breast milk or infant formula when they are about 6 months old.  Introducing foods before 4 months old is not recommended. Every child is different. How do you know if your child is ready for foods other than breast milk or infant formula? You can look for these signs that your child is developmentally ready.
Your child:
Sits up alone or with support.
Is able to control head and neck.
Opens the mouth when food is offered.
Swallows food rather than pushes it back out onto the chin.
Brings objects to the mouth.
Tries to grasp small objects, such as toys or food.
Transfers food from the front to the back of the tongue to swallow.
What Foods Should I Introduce to My Child First?
The American Academy of Pediatrics says that for most children, you do not need to give foods in a certain order. Your child can begin eating solid foods at about 6 months old. By the time he or she is 7 or 8 months old, your child can eat a variety of foods from different food groups. These foods include infant cereals, meat or other proteins, fruits, vegetables, grains, yogurts and cheeses, and more.
If your child is eating infant cereals, it is important to offer a variety of fortifiedalert icon infant cereals such as oat, barley, and multi-grain instead of only rice cereal. Only providing infant rice cereal is not recommended by the Food and Drug Administration because there is a risk for children to be exposed to arsenic. Visit the U.S. Food & Drug Administrationexternal icon to learn more.
How Should I Introduce My Child to Foods?
Your child needs certain vitamins and minerals to grow healthy and strong.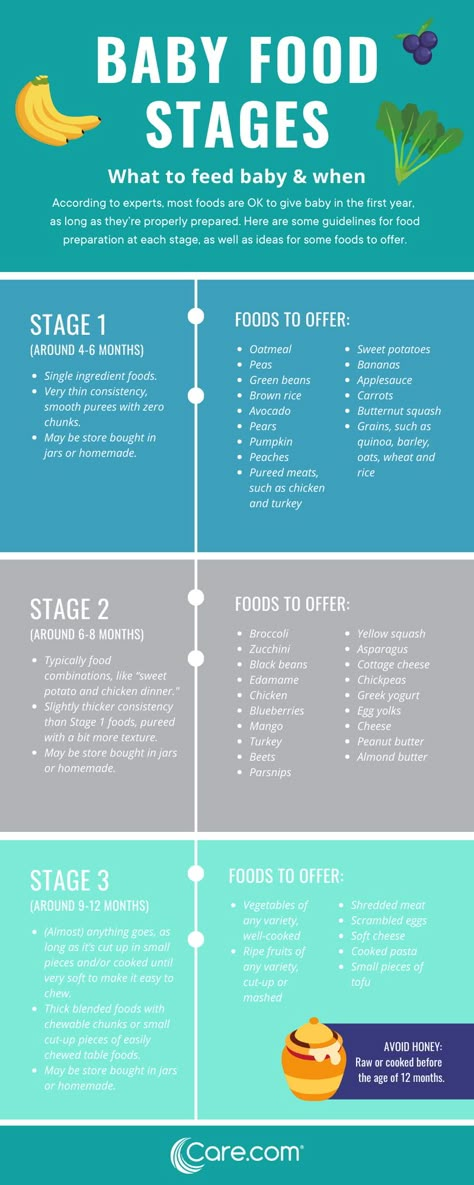 Now that your child is starting to eat food, be sure to choose foods that give your child all the vitamins and minerals they need.
Click here to learn more about some of these vitamins & minerals.
Let your child try one single-ingredient food at a time at first. This helps you see if your child has any problems with that food, such as food allergies. Wait 3 to 5 days between each new food. Before you know it, your child will be on his or her way to eating and enjoying lots of new foods.
Introduce potentially allergenic foods when other foods are introduced.
Potentially allergenic foods include cow's milk products, eggs, fish, shellfish, tree nuts, peanuts, wheat, soy, and sesame. Drinking cow's milk or fortified soy beverages is not recommended until your child is older than 12 months, but other cow's milk products, such as yogurt, can be introduced before 12 months. If your child has severe eczema and/or egg allergy, talk with your child's doctor or nurse about when and how to safely introduce foods with peanuts.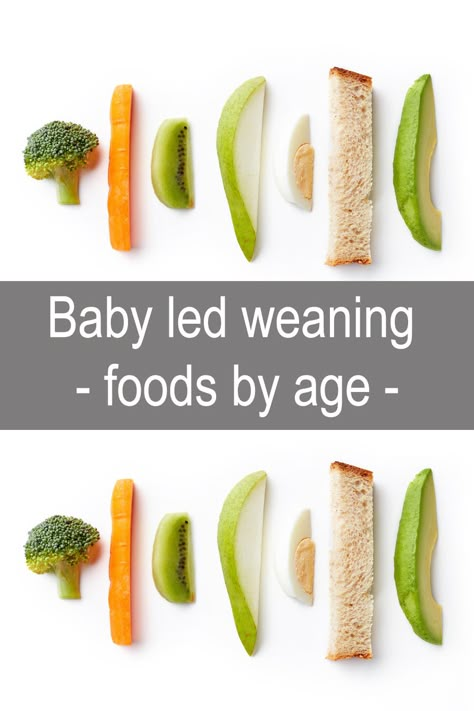 How Should I Prepare Food for My Child to Eat?
At first, it's easier for your child to eat foods that are mashed, pureed, or strained and very smooth in texture. It can take time for your child to adjust to new food textures. Your child might cough, gag, or spit up. As your baby's oral skills develop, thicker and lumpier foods can be introduced.
Some foods are potential choking hazards, so it is important to feed your child foods that are the right texture for his or her development. To help prevent choking, prepare foods that can be easily dissolved with saliva and do not require chewing. Feed small portions and encourage your baby to eat slowly. Always watch your child while he or she is eating.
Here are some tips for preparing foods:
Mix cereals and mashed cooked grains with breast milk, formula, or water to make it smooth and easy for your baby to swallow.
Mash or puree vegetables, fruits and other foods until they are smooth.
Hard fruits and vegetables, like apples and carrots, usually need to be cooked so they can be easily mashed or pureed.
Cook food until it is soft enough to easily mash with a fork.
Remove all fat, skin, and bones from poultry, meat, and fish, before cooking.
Remove seeds and hard pits from fruit, and then cut the fruit into small pieces.
Cut soft food into small pieces or thin slices.
Cut cylindrical foods like hot dogs, sausage and string cheese into short thin strips instead of round pieces that could get stuck in the airway.
Cut small spherical foods like grapes, cherries, berries and tomatoes into small pieces.
Cook and finely grind or mash whole-grain kernels of wheat, barley, rice, and other grains.
Learn more about potential choking hazards and how to prevent your child from choking.
Top of Page
Helpful Resources | Nutrition | CDC
If you would like more information on topics related to feeding your baby or toddler, here are some resources:
General
CDC's Infant and Toddler Nutrition microsite syndication
CDC offers a free Web Content Syndication service that gives public health partners the opportunity to syndicate CDC content directly to their sites without having to monitor or copy updates.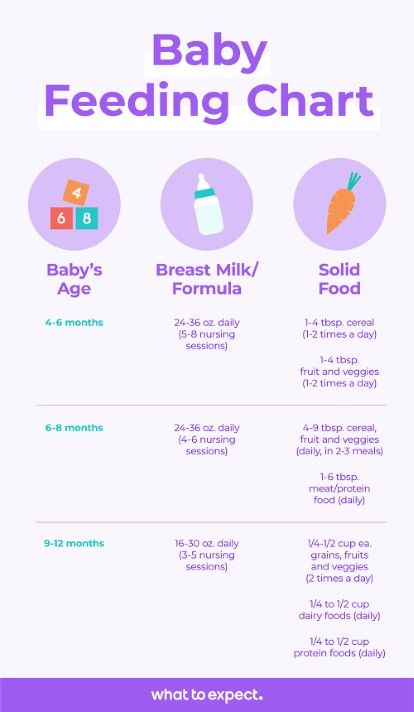 To search the CDC infant and toddler nutrition website available for syndication as well as other resources you can share, visit the CDC Public Health Media Library and browse or search for "infant and toddler nutrition". Learn more about content syndication and how to add CDC syndicated content on your site.
CDC's Child and Teen Resources
This collection of resources provides parents and caregivers, health care providers, and partners with tools and information to help children and teens maintain a healthy weight and prevent obesity.
CDC's Child Development Positive Parenting Tips (Infants)
This CDC website provides information about infants' development, as well as tips for positive parenting and promoting the safety and health of infants.
CDC's Learn the Signs. Act Early.
This website includes tools to track children's milestones and resources about children's development.
CDC's  Parent Information
This CDC website provides resources and information on pregnancy, infants and toddlers, children, and teens.
Learn how to handle common parenting challenges through interactive activities, videos, and more. Healthcare professionals and researchers can also find information on children's health and safety.
CDC's Division of Oral Health
Tooth decay (cavities) is one of the most common chronic diseases of childhood in the United States. Untreated tooth decay can cause pain and infections that may lead to problems with eating, speaking, playing, and learning. CDC's Division of Oral Health provides information on what parents and caregivers can do to ensure good oral health for your child.
Dietary Guidelines for Americans 2020–2025 pdf icon[PDF-30.6MB]external icon
These guidelines provide science-based advice for Americans on what to eat and drink to promote health, reduce chronic disease, and meet nutrient needs. The 2020–2025 edition provides recommendations for all life stages, including infants and toddlers.
Feeding Guidelines for Infants and Young Toddlers: A Responsive Parenting Approachexternal icon
This report presents recommendations for promoting healthy nutrition and feeding patterns for infants and toddlers from birth to 24 months, with an emphasis on dietary quality, portion sizes, and mealtime environment.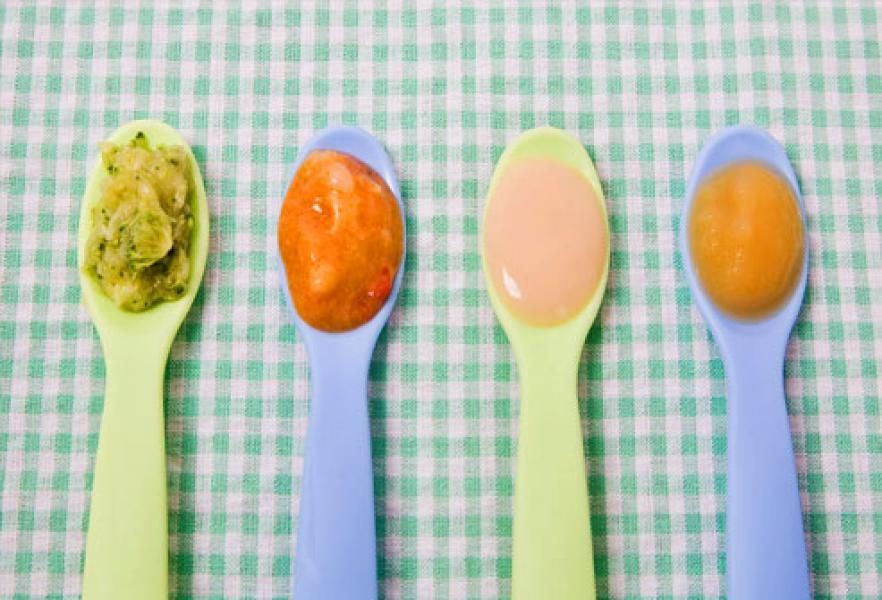 Healthy Childrenexternal icon
This website was developed by the American Academy of Pediatrics for parents. It features thousands of articles in English and Spanish on children's health and safety, as well as interactive tools.
United States Department of Agriculture Special Supplemental Nutrition Program for Women, Infants, and Children (WIC)external icon
The WIC Program provides support to low-income pregnant, postpartum, and breastfeeding women, babies, and children up to age 5. WIC provides nutritious foods, information on healthy eating, breastfeeding promotion and support, and referrals to health care.
United States Department of Agriculture Supplemental Nutrition Assistance Program (SNAP)external icon
SNAP provides benefits to low-income individuals and families and provides economic benefits to communities.
Feeding and Beverage Recommendationsexternal icon
Healthy Eating Research, a national program of the Robert Wood Johnson Foundation, offers science-based recommendations for parents and caregivers.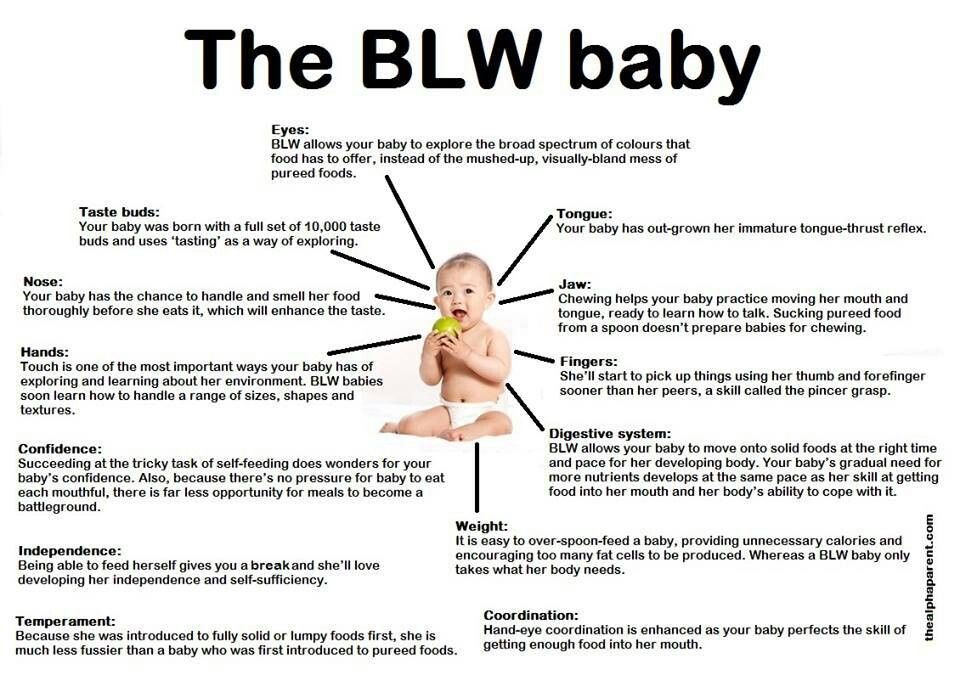 Tips are available for feeding children from birth through 24 monthsexternal icon and beverages for children from birth through 5 yearsexternal icon. Tips for older children are also available.
U.S. Food and Drug Administration (FDA) and Environmental Protection Agency's (EPA) Advice About Eating Fishexternal icon
The U.S. FDA and EPA provide advice regarding eating fish. This advice can help people make informed choices when it comes to the types of fish that are nutritious and safe to eat. It is especially important for those who might become pregnant, who are pregnant, or who are breastfeeding, as well as for parents and caregivers who are feeding children. This advice supports the recommendations of the Dietary Guidelines for Americans.
Top of Page
Breastfeeding
CDC's Breastfeeding Information
CDC's Division of Nutrition, Physical Activity, and Obesity (DNPAO) is committed to increasing breastfeeding rates throughout the United States.
CDC provides information for public health professionals and others to help support breastfeeding mothers, such as managing breastfeeding during various maternal and infant illnesses and conditions, any precautions for vaccines during breastfeeding, and recommendations for proper storage and handling of expressed human milk.
International Lactation Consultant Association (ILCA)external icon
ILCA is the member association for professionals who care for breastfeeding families. ILCA's "Find a Lactation Consultant Directory" can help you find a lactation consultant to get the breastfeeding support you need.
United States Lactation Consultant Association (USLCA)external icon
USLCA is a professional association for International Board Certified Lactation Consultants (IBCLCs) and other health care professionals who care for breastfeeding families. USLCA's "Find an IBCLC" can help you find a lactation consultant to get the breastfeeding support you need.
WIC, the Special Supplemental Nutrition Program for Women, Infants, and Children—Breastfeeding Support external icon
The United States Department of Agriculture Special Supplemental Nutrition Program for Women, Infants, and Children (WIC) Breastfeeding Support website includes resources for expectant and current mothers about breastfeeding, overcoming common challenges, and thriving to make breastfeeding work for their families.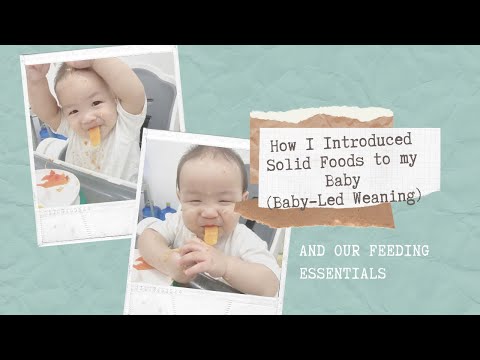 La Leche League USAexternal icon
La Leche League USA helps mothers to breastfeed through mother-to-mother support, encouragement, information, and education and promotes a better understanding of breastfeeding as an important element in the healthy development of the baby and mother.
Office on Women's Healthexternal icon
The Office on Women's Health's vision is for all women and girls to achieve the best possible health outcomes. They provide information on breastfeeding to help women make infant feeding decisions and to guide mothers through the breastfeeding process.

Top of Page
Infant Formula
Questions & Answers for Consumers Concerning Infant Formulaexternal icon
The U.S. Food & Drug Administration regulates infant formula and has a list of questions and answers about infant formula.
Infant Formula Do's and Don'tsexternal icon
The U.S. Food and Drug Administration provides information on infant formula preparation and storage, as well as other tips on how to keep infant formula safe.
Top of Page
Food Safety
Food Safety Concerns for Children Under Fiveexternal icon
Food safety is particularly important for young children. Foodsafety.gov provides information on safely preparing food for your child.

Top of Page
Meal Time
Fruits & Veggies—Have a Plant Movementexternal icon
A resource designed to help spread the word about the health benefits of adding more fruits and veggies to your diet.
USDA MyPlate Kitchenexternal icon
This online tool features a large collection of recipes and resources to support building healthy and budget-friendly meals. Site features include:
Extensive search filters on cuisine, cooking equipment, nutrition content, and more.
Detailed nutrition information.
Cookbooks to browse and download or build your own.
Recipe star ratings, review comments, and sharing on social networks.
Video Series on How to Introduce Solid Foods
1,000 Days has developed helpful videos about introducing solid foods to your baby.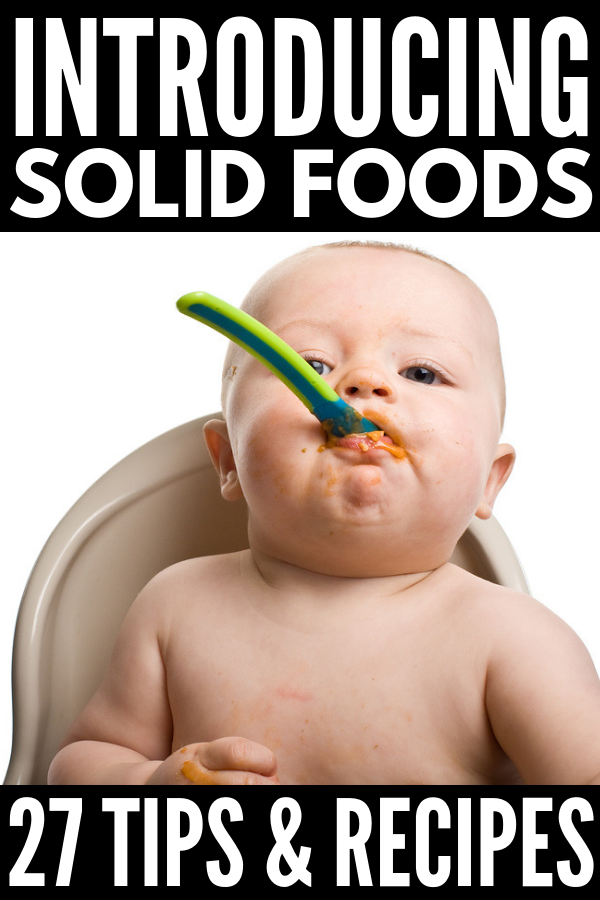 Topics include:
Is your baby ready to start eating foods?
What is a good first food for your baby?
What to expect when introducing first foods
How much should I feed my baby?
How to win at mealtimeexternal icon
What foods should my baby avoid?
What should your baby eat in the first year?
Top of Page
Vitamins and Minerals
Vitamin and Mineral Fact Sheetsexternal icon
The National Institutes of Health's Office of Dietary Supplements has fact sheets for consumers and health professionals about vitamins, minerals, and dietary supplements.
Top of Page
how and when to introduce solid food to a child
Solid food: how and when to introduce solid food to a child
Expecting new skills from the baby, do not rush things. It is necessary to acquaint the child with solid food no earlier than 6-7 months. At this time, the desire to scratch the gums, ready for the appearance of the first teeth, will coincide with the interest in adult food.

Dry initial milk formula adapted by Valio Baby 1 NutriValio for feeding children from birth to 6 months Read more
Follow-up dry milk formula adapted by Valio Baby 2 NutriValio for feeding children from 6 to 12 months More
Dry milk drink "Baby milk" Valio Baby 3 NutriValio for feeding children over 12 months Read more
Children are born with a vital, unconditioned reflex - sucking. They are ready to suck on their mother's breasts, but all solid objects that have fallen into their mouths are automatically pushed out so as not to choke (a protective reflex is triggered). Therefore, parents are not recommended to accustom the baby to solid foods too early. This will cause not only rejection, but sometimes vomiting.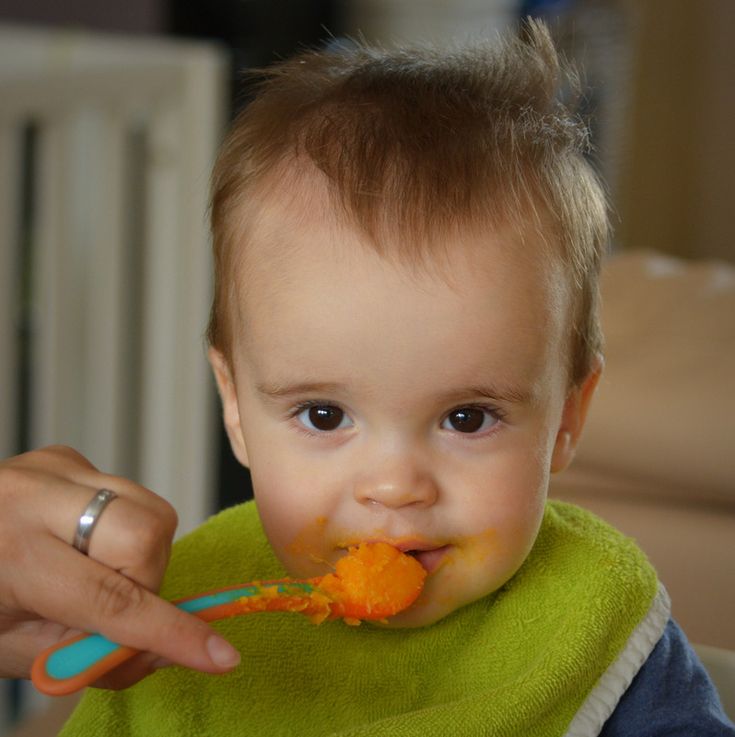 The ideal time is considered to be the start of complementary foods. When the first teeth begin to grow in the child, you can replace the homogenized puree with food with the addition of soft fibers. They will be to the taste of the baby, as they will massage itchy gums. An important clue for parents is also the child's interest in adult food. If the baby looks into your plate, tries not to suck on mashed potatoes in a spoon, but to remove it with his upper lip and chew - it's time to introduce more solid food into the children's menu. First, at the tip of the spoon, offer the baby vegetable and cereal side dishes, closer to 9months you can give pieces of well-boiled meat. The kid does not immediately learn to chew them, and the food will come out with a stool almost in its original form. It's not scary, over time the child will learn everything. It is important not to ignore his desire, you will have to pay for the pedagogical miscalculation and literally teach the child to chew.
#PROMO_BLOCK#
Of course, not everything can go according to plan.
The most common reasons why a child refuses solid food:
The pieces of food are too big.

You are using the wrong feeding technique.

The spoon is big for a child.

The child has unpleasant associations - perhaps you gave him medicine from this spoon. Do not use everyday baby utensils for unpleasant procedures.

The child is in a bad mood or does not feel well.
In no case do not force the baby to eat if he refuses. Gently try again and again. Set an example - eat the first spoon yourself, showing the crumbs how tasty his food is. If the child still cannot cope with solid food, it is worth contacting a pediatric osteopath. The baby may have a non-standard structure of the maxillofacial system, subluxation of the jaw associated with birth trauma, problems with muscle tone. The timely introduction of solid food is very important not only for the full nutrition of the child, it affects his future speech activity.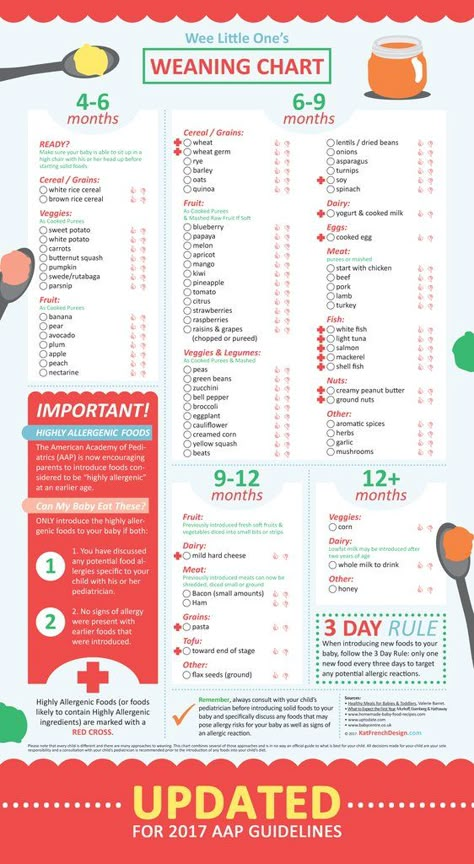 Breastfeeding is a good prevention of speech therapy problems. In order to suck milk from the breast, the child needs to make more efforts than when feeding from a bottle - this is a good (and what is valuable - natural) training of the jaws and muscles of the tongue, and it must be continued by introducing the crumbs to solid food in time. Of course, a baby with a piece of an apple in his hands (and in his mouth) must be looked after so that he does not choke. By the way, for the development of the chewing and speech apparatus, it is useful to grimace with the baby during the game - this strengthens the facial muscles well.
2.71 7
Power supply
Share:
print
Ivargizova Oksana
Medical Institute.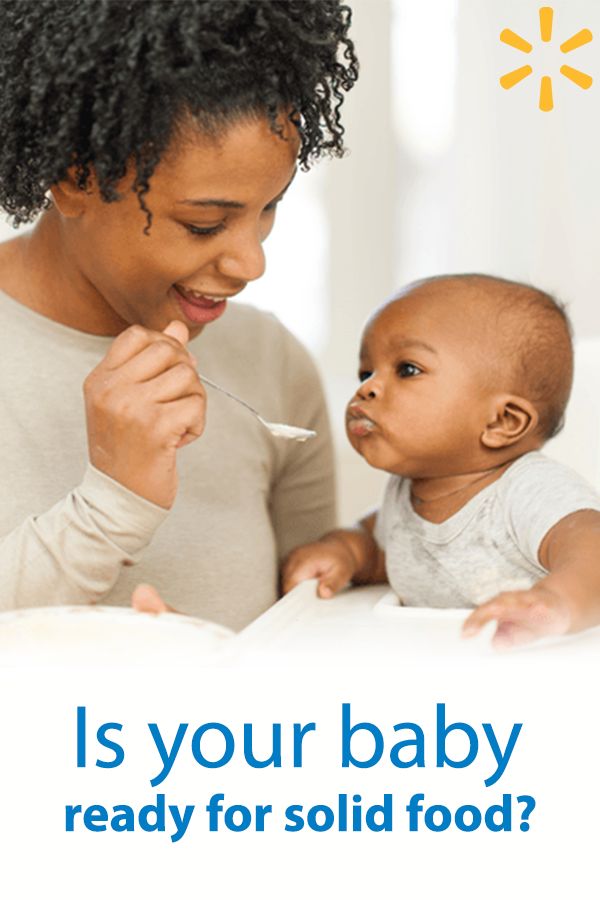 Pavlova, specialization - pediatrics
Author: Reetta Tikanmäki
Palm oil in baby food
Infant milk formulas are made from cow's milk. However, in terms of fat composition, it differs significantly from that of the mother.
Read
Author: Ivargizova Oksana
How to choose milk formula for a baby
Breast milk is the best food for a newborn baby. It contains all the necessary nutritional components that fully meet the needs of the child and are necessary for his healthy and harmonious development.
Read
Show all
We want to make our site more convenient for you, so we collect analytical data about your visit using cookies.
By continuing to use the site, you agree to this. For more information on the collection and processing of data, please see the Personal Data Processing Policy.
Password recovery
To recover your password, enter your e-mail, which you specified during registration. We will send you a message with further instructions to this e-mail
Thank you for contacting us!
A letter with information to reset your password
has been sent to your mail
Back to the site
YOUR CITY -
?
Yes Change
We want to make our site more convenient for you, so we collect analytical data about your visit using cookies. By continuing to use the site, you agree to this. For more information on the collection and processing of data, please see the Personal Data Processing Policy.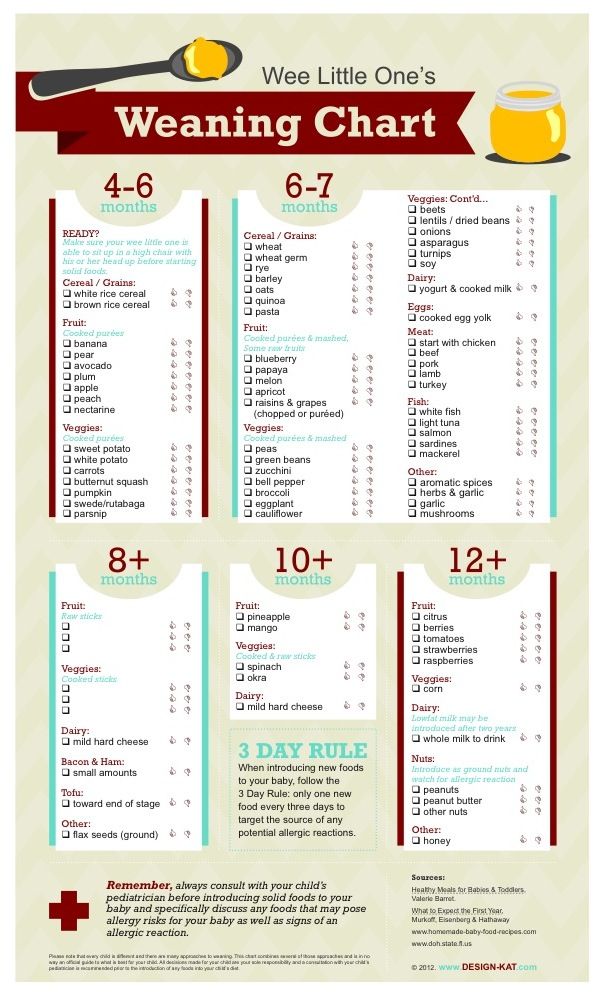 SELECT CITY
Introducing solid food to a baby: how to teach a baby to chew
It is generally accepted that most babies are ready to be introduced to food in pieces at 6-8 months. In fact, age in the development of chewing skills is not the main thing. The baby should be ready for the introduction of solid foods both physically (to be able to actively work with the tongue and press it correctly against the palate) and psychologically: food interest should "wake up", the desire to look into the parent's plate and try what adults eat.
"The appearance of the first chewing movements occurs at 4–5 months, at the same time the gag reflex moves from the middle to the back third of the tongue," says pediatrician Yulia Rakhimbekova. - And if during this period you do not introduce complementary foods, but continue to stimulate only the sucking reflex, then the chewing reflex that is not supported by practice will begin to fade.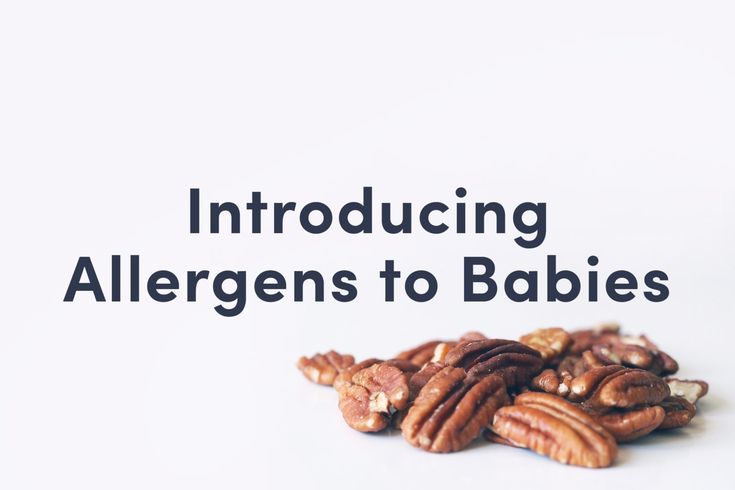 A few years ago, the baby, before the appearance of the first milk teeth, received drying, crackers or even a chicken bone from his mother and learned to "chew" with his gums. Today, parents often introduce complementary foods after 6 months and later, when 2-4 front teeth have already appeared in the mouth. But these teeth are used for biting, it is impossible to chew them, and - what is important! - they prevent the baby from chewing with their gums. This is how the moment is lost. Further, normally at the age of 7-12 months, the child continues to strengthen the skills of biting and chewing, developing lateral movements of the tongue and the ability to move food to the teeth with the tongue. He is already able to eat cereals, chopped fruits and vegetables. Of course, everything is individual. Full-term or premature, healthy or with health problems, have teeth or have not yet appeared - one way or another, by the year the baby should produce high-quality chewing movements with the jaws.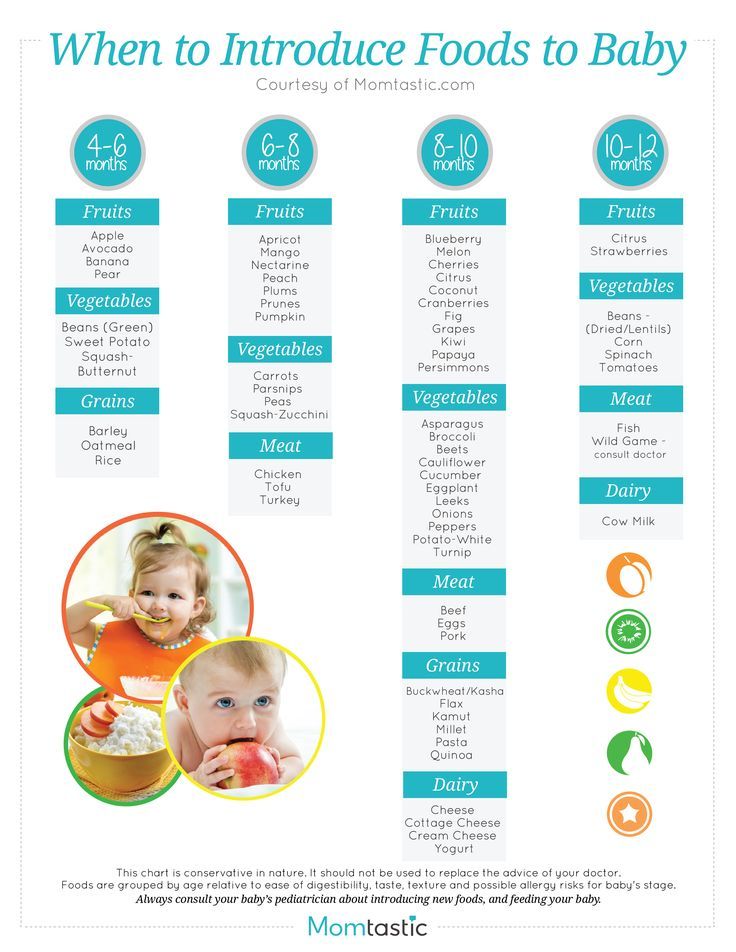 But this will happen only if the parents gradually taught him this. It does not happen that a child is fed only with breast milk, but at the age of one he sat down at the table, took a spoon and began to eat busily from the common table.
If the baby is over two years old, and he is accustomed to pureed food, chews reluctantly or does not know how to chew at all, please be patient: to catch up you will need time - from a month to six months.
Why you need to learn to chew before the age of
The ability to chew solid food is absolutely necessary for a child:
The inability and unwillingness of the baby to chew solid pieces of food leads to a violation of the formation of bite, and subsequently - the oval of the face. Milk teeth are not sufficiently stressed and may fall out prematurely.
The use of products mainly in a puree-like state negatively affects the functioning of the gastrointestinal tract: it provokes the appearance of allergies, intestinal disorders, bloating, and constipation.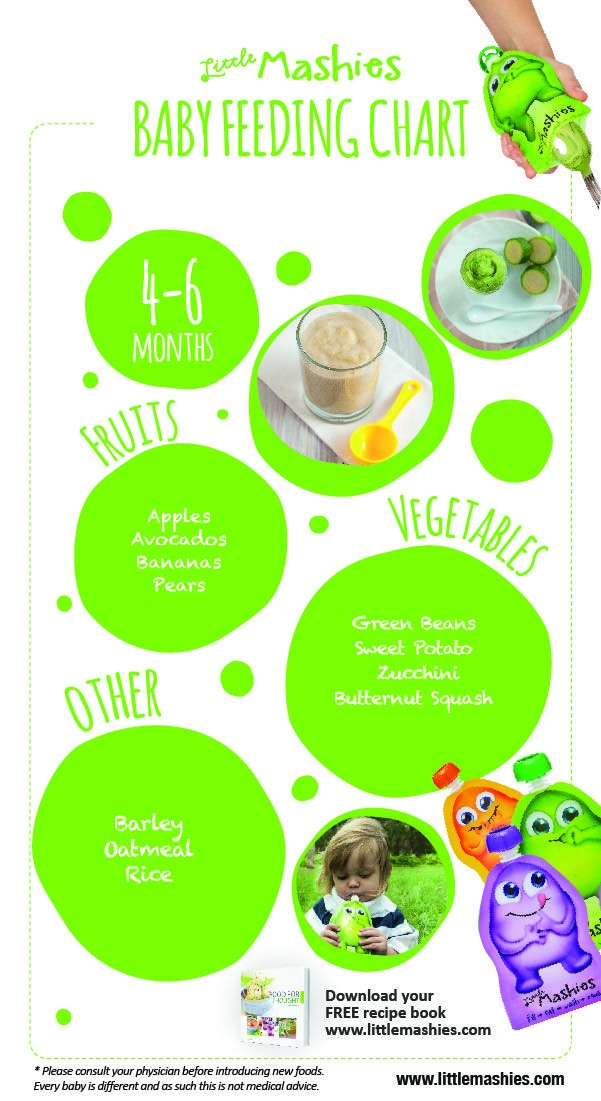 Since the food that you just need to swallow does not mix well with saliva, the baby's digestive enzymes are poorly produced. The gastrointestinal tract becomes "lazy", receiving only tender food, which is no longer for the child's age. As a result, problems grow like a snowball: underdevelopment of the enzyme apparatus, excess weight, increased sensitivity of the intestine.
"The inability to chew is not the direct cause of speech delay or lack thereof," says speech therapist Tamara Novikova. "At the same time, this is an indicator of negative changes in articulatory tone. It is likely that the child will be uncomfortable, uncomfortable pronouncing some sounds, because this also requires efforts.
"Until the age of 1.5, we ate only pureed food, as we choked on pieces. It didn't bother me at all: 15 seconds in a blender - and you're done. To be honest, it was even more convenient for me, because it was faster and easier to feed. Only now he refuses to eat meat "- a similar story can be found on any parent forum.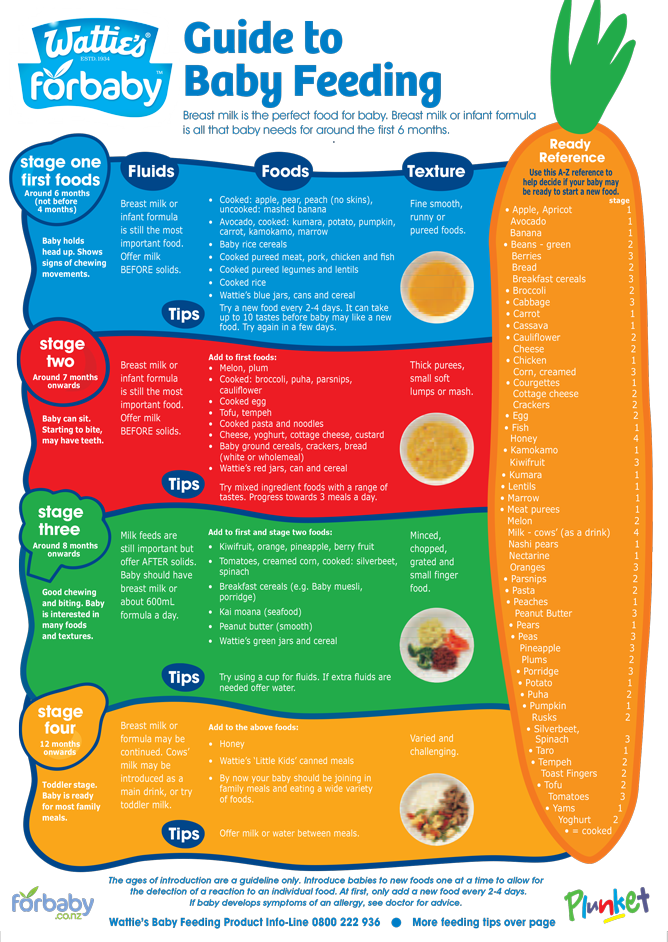 Many mothers feel sorry for their babies (and themselves) by giving them pureed food. But the age of 1–2 years is quite dangerous in terms of manipulating a child with parental opinion. Make every effort to ensure that the little one cannot blackmail you with his unwillingness to chew and swallow hard pieces, because in the future this can turn into much more problems.
Food "pieces" should appear in the children's diet no later than the first tooth erupts. The ability to chew well is the key to healthy teeth and clear articulation.
Why a baby refuses to chew
Photo

Getty Images/Westend61/Sebastian Rothe
Situations when the baby refuses to chew happen quite often. Why is this happening?
Too early or abrupt change in the consistency of food
Do not immediately switch from homogeneous puree to food in pieces: at first the baby may simply not understand that it is also edible, and the absence of "normal", from his point of view, food will make him nervous.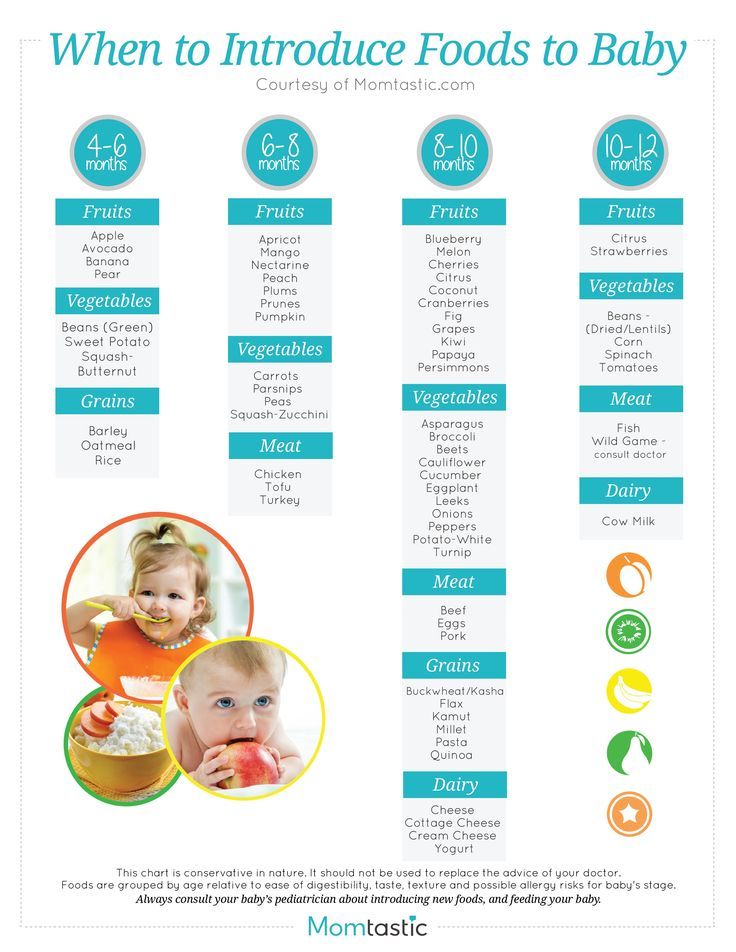 The logical result of this is streams of tears and a tightly compressed mouth. Do not worry! Each baby has its own pace of development and maturation of body systems. If you have introduced solid foods according to all the rules, and the baby stubbornly refuses "solid" foods, consult a specialist (pediatrician, gastroenterologist, neurologist).
Disorders of articulatory tone
"The conditions in which a woman today carries and gives birth to a child are far from ideal," explains speech therapist Tamara Novikova. - A large percentage of expectant mothers work to the last, exposing themselves to stress and hypoxia, drive a car, do not always give up bad habits - all this indirectly affects the development of dysarthria (impaired tone of the muscles of the speech apparatus) in the child in the future, because a weakened fetus is already forming in utero . What do we get next? A tongue that cannot turn food over in the mouth, poor functioning of the muscles that close, raise and lower the jaw, and an unwillingness to chew.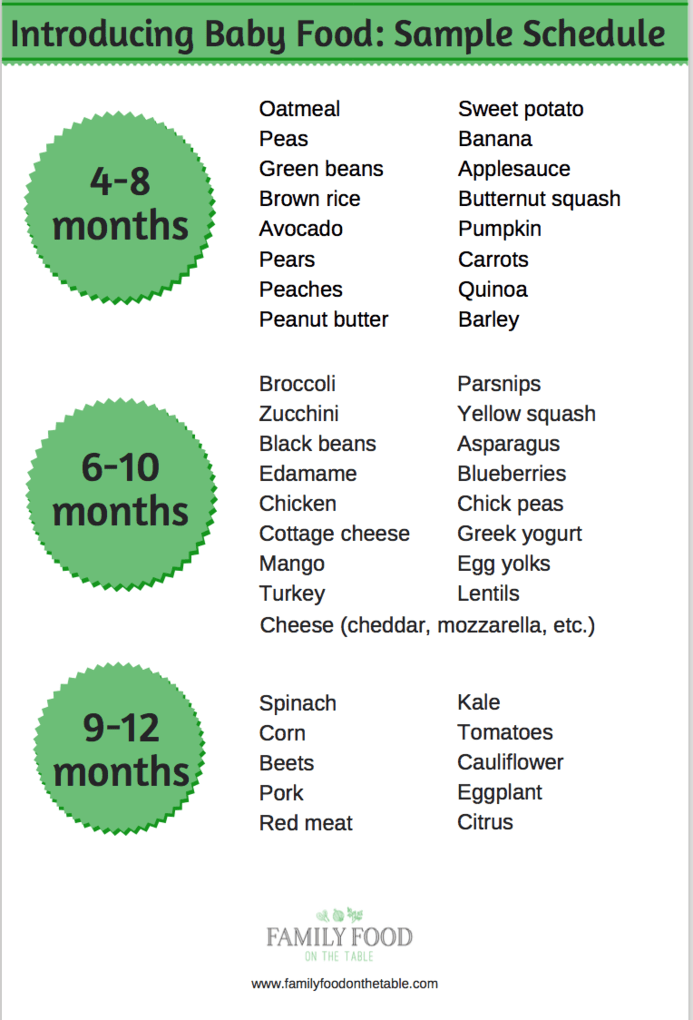 Parents who give up breastfeeding too early also do a disservice to the baby. To get milk from the mother's breast, the baby needs to work hard - work his muscles. With a regular bottle, articulatory tone is much more difficult to develop. Nevertheless, all these difficulties can be overcome.
Physiological problems
The baby may refuse to chew even if it is difficult for him to swallow. Trying to cope with solid food can cause him to cough and even vomit. Swallowing disorders may be associated with malfunctions of the gastrointestinal tract or other diseases: for example, tonsillitis, pharyngitis, stomatitis, inflammation of the oral cavity and larynx. "Possible problems that can interfere with high-quality chewing will definitely show up during the child's medical examination," pediatrician Yulia Rakhimbekova reassures. - Do not neglect the dispensary appointments of doctors. Up to a year, a child should visit the dentist twice, 4 times - at the neurologist, 3 times - at the surgeon.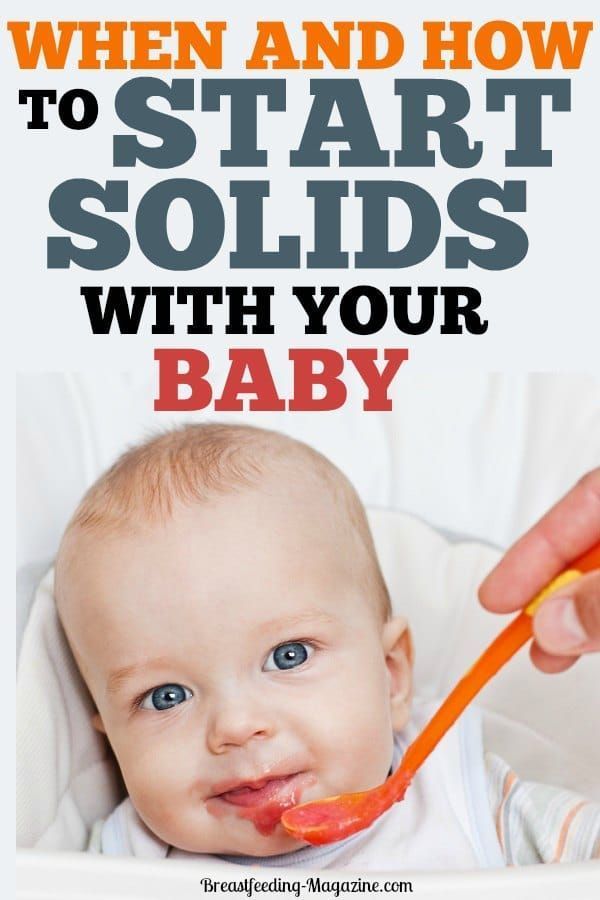 If necessary (for example, there is a suspicion of a short frenulum of the tongue), the baby can be referred for a consultation with an oral and maxillofacial surgeon.
How to introduce solid foods to your baby
There is no special technique for teaching chewing, because everything should go on as usual. However, with the help of our tips, you will help your baby master this skill faster.
Photo

Getty Images/Foodcollection
Organize a space. Think in advance where the baby will feel most comfortable: in a high chair or on your lap.

Pick a moment. It is important that the child is not too hungry - otherwise he will be nervous, and your efforts will go down the drain, but at the same time he wants to eat.

Prepare cutlery. Use a light plastic spoon with a rounded handle for feeding - then the baby can use it independently.

Consider your diet. "We usually advise mothers to offer their babies pieces of an apple or soft biscuits that they will bite into and thus learn to chew. An inquisitive kid will definitely agree to taste a new product, and at the same time understand why he needs his teeth, and practice chewing movements, says Yulia Rakhimbekova. "Any dish that you think is appropriate at the moment will do, considering whether it's part of dinner, a snack between meals, or a dessert after a hearty meal." When buying a jar of puree, be guided by the markings on the label: among the jars recommended for the age of 8-10 months, you will definitely find those that say "pieces that teach you to chew."

Take your time. Start small meals. If the baby refuses a new complementary food, do not insist. Make the consistency of the offered dishes thicker over time - thanks to this, the need to work with the jaws, lips, and tongue develops. If the dish is too thick, add some water or milk.

Use his curiosity. At 4-7 months, your baby will persistently procrastinate in his mouth and try to chew whatever you give him. Your job is to make sure it's safe. The main thing is to avoid sudden transitions in the diet: you should not give hard carrots if before that the baby ate only ground cereals and mashed potatoes.

Don't distract. Let the baby focus on the process of eating, then the actions of the hands, tongue and lips will be coordinated as much as possible.
Mom's helper: nibbler
Nibbler is a device reminiscent of the methods of our grandmothers, when some product (an apple or a lump of sugar) was wrapped in gauze and a child without danger to life could procrastinate it in his mouth for a long time. Nibbler promotes the taste of the product, activates salivation and trains chewing movements. The main thing is to monitor the integrity of the mesh and rinse it thoroughly after use.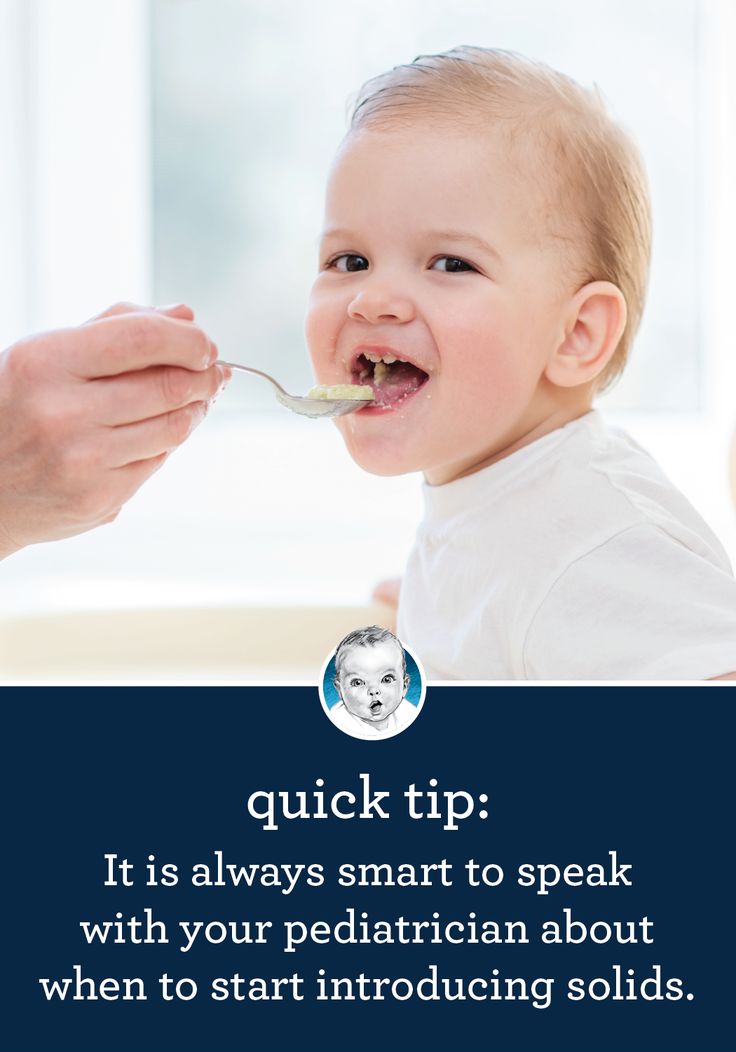 How to overcome dislike for solid food
Photo

Getty Images/Tetra images RF
"If parents delay the transition of the child to solid food, as a rule, problems begin," says Yulia Rakhimbekova. - Even a two-year-old baby's eating behavior is already formed, it becomes very difficult to teach him to chew and just make him take something unusual in his mouth. The main advice in this case is not to rush, not to pressure and in no case starve (they say, nothing, get hungry - eat). The transition from pureed food to "pieces" should be gradual. Involve the child in cooking, chop the product together, first in a blender, using a meat grinder or grater, a little later with a fork. Remember that children are very fond of imitating, so be sure to practice "joint dining", where you will chew food together with great pleasure.