Make baby food with magic bullet
15 Quick and Easy Magic Bullet Recipes
In a recent post I wrote about one of my favorite products that I use almost every day, my Magic Bullet, see my review here. This kitchen gadget makes it super easy to whip up things like smoothies, shakes and baby food in minutes. It's one of the best small kitchen appliances I have ever owned. I compiled a list of some easy Magic Bullet recipes that are fun, tasty, and really simple to make for delicious treats and nutritious meals for babies. If you don't own a Magic Bullet you can use a regular blender or food processor to whip these up.

Smoothie/Shake Recipes
Here are some refreshing recipes you can try for the kids or yourself that are easy to make. They make delicious healthy summer treats for a warm day and are packed with vitamins and antioxidants.
Strawberry Banana Smoothie
1 medium sized banana, cut up and frozen
A handful of frozen strawberries
approximately 3/4 cup of vanilla soy or almond milk
1/2 cup strawberry banana yogurt
Add ingredients to the tall cup or Bullet mug and screw on the cross blade.
Push the cup into the power base and turn to lock it in place. Blend until smooth. You could also use just strawberry yogurt for a stronger strawberry flavor or vanilla or plain yogurt for an even balance.
Very Berry Smoothie
1 cup mixed frozen berries
1/2 cup yogurt
1/3 cup milk (such as vanilla soy, or almond milk)
Combine ingredients into your tall cup same as above. For this recipe I use a bag of mixed frozen berries containing strawberries, blueberries and raspberries. If you prefer using fresh fruit, simply add 1/3 cup of each variety. You can freeze them ahead of time or just add a few cubes of ice for a frozen treat.
Watermelon Smoothie
This is a cool, refreshing recipe that makes for a great summer smoothie treat the kids and adults can enjoy.
1 cup watermelon, cubed
1/3 cup cantaloupe, cubed
1-2 tsp raspberry jelly
1 tbsp plain yogurt
A handful of ice
Combine all ingredients into your tall cup and blend using the cross blade until smooth.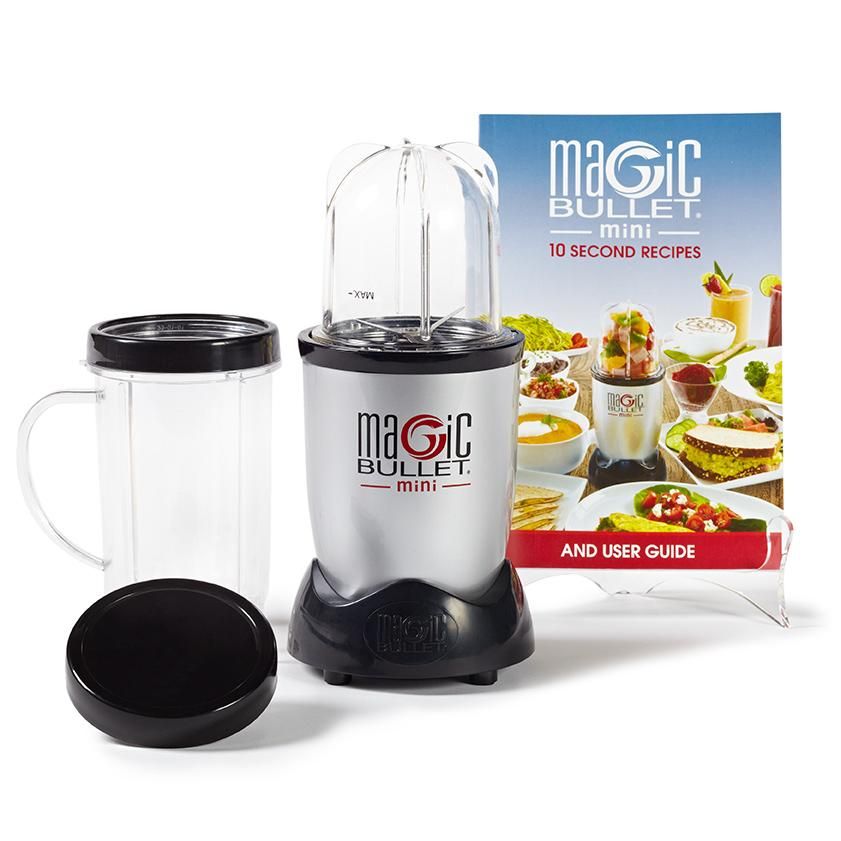 You don't have to add in the raspberry jelly if you don't have it; it just gives it a little umph. Be sure to remove any seeds from the watermelon before adding.
Peach Mango Smoothie
1/2 cup sliced peaches
1/2 cup cubed mango
1/4 cup vanilla soy milk
1/4  cup orange juice
A handful of ice cubes
Add all ingredients into your blender and mix until smooth. You could also freeze your cut-up fruit for about 30 minutes prior to preparing smoothie instead of using the ice cubes which leaves a little room for other add-ins*.
Mean Green Kiwi Smoothie
This is a fun recipe for the kids that they will love and is loaded with key vitamins.
1 kiwi peeled and cut up
1/2 cup seedless white grapes
1/2 honeydew melon, cubed
1 green apple, peeled and chopped
3 tbsp vanilla or plain soy milk (or almond milk)
Combine all ingredients into the cup.
For this smoothie, you could use the flat blade with your chopped up fruit or use the cross blade for a finer, smooth texture.
Classic Chocolate Shake
Here's a healthier take on the traditional chocolate shake.
1 medium sized banana, sliced and frozen
3/4 cup chocolate soy milk
1/4 cup plain or vanilla yogurt
2 tbsp of peanut butter
Combine ingredients into your cup and blend using the cross blade. I always use frozen bananas as a healthier alternative to ice cream, although if you don't have any bananas or prefer ice cream you can use 1 scoop of vanilla ice cream or chocolate for an even richer shake. The peanut butter is optional. I just like to add it for a little added protein.
Optional Add-Ins
These are a few possible options and add-ins for these smoothie recipes to mix them up a little.
Juice – If you prefer a non-creamy texture use a fruit juice such as orange, apple, or white grape instead of milk and omit the yogurt.
Protein – you can add a little extra protein to your smoothies such as peanut butter (with chocolate and banana smoothies) or Greek yogurt

Flax Seed – if you're wanting to amp up the nutritional value of your smoothies add in a couple tablespoons of milled flax seed. Keep in mind, though some kids (like my choosy toddler) may not like the gritty texture of the milled flax seed, but I always add some in when I prepare them for myself. Another added benefit with the Magic Bullet- I can easily prepare different variations of a smoothie for myself and my daughter without having to clean a large blender pitcher to reuse it. I just switch out to a new cup.
Texture- if you prefer a thicker, frozen texture add ice. For a thinner, more liquidy texture use less ice and/or more liquid.

Greens – if you have a picky eater who doesn't eat their vegetables an easy way to sneak them into their diet is by adding 1/2 cup of fresh baby spinach or kale to a delicious fruit smoothie.
Magic Bullet Recipes for Making Baby Food
These are some simple recipes you can mix up if you want to prepare your own baby food. These are great for single or 2-3 serving meals. If you're wanting to make larger batches to freeze and store, adjust the measurements to double the recipe for the tall cup.
For babies 4-6 months old start with just single-ingredient purees such as carrots, avocados, sweet potatoes, peas, and bananas. See more in Introducing Solid Foods. Also, most of the recipes I've listed below require some pre-cooking prior to blending.
Mixed Vegetables
1/2 cup each of any steamed vegetable for pairing
Water
You can easily prepare this veggie meal using 2 or 3 of a desired vegetable. Some combination suggestions are:
steamed broccoli, carrots and cauliflower
cooked peas and carrots
steamed butternut squash and zuccinni
For the recipe shown in the picture above I used 1/2  of a ripe avocado and 1/2 cup of steamed broccoli and carrots.
I added a splash of water at first (approximately 2 tablespoons) then added a little more while mixing until I achieved the right consistency.  Add ingredients into short cup and attach cross blade. For cooked vegetables and fruits you can blend until smooth or pulsate for a chunkier or thicker texture with older babies to help encourage chewing.
Fruit and Yogurt
1/2 cup sliced bananas
1/4 cup blueberries, strained
1/4 cup greek yogurt
Same as the mixed vegetables, you can choose any two fruits for pairing to prepare this. Just be mindful of fruits such as kiwi and strawberries that have small seeds. For blueberries and other fruits with skin that you can't peel cook them down over the stove first then strain. Add a small amount of water, breast milk, or formula (1 -2 tablespoons) to the fruit and blend using the cross blade until smooth.
Chicken and Rice
1/2 cup cooked chicken
1/2 cup cooked rice
water or chicken stock
Before you begin you will need to pre-cook your chicken.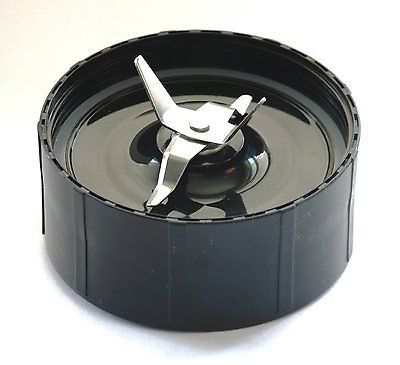 An easy way to prepare this dish for your baby is shortly after cooking a chicken dinner for your family such as baked chicken so it's already to go rather than cooking chicken just to make baby food. Cut up into small chunks and place in your blender. If you are boiling your chicken for the recipe, add a little seasoning with some onions and bell peppers to add for the puree and keep the water to add as you blend your baby food. Also, I use brown rice which I cook on the stove so I add a little extra water to make it softer (so for 1 cup of brown rice, I'll add 2 1/3 cups water). Add the chicken and rice with a few tablespoons of water into the short cup and blend well using the cross blade until smooth. You may want to check it every once in a while for desired consistency and add water as needed.
Thanksgiving Dinner
This is a recipe I prepared for my daughter's first Thanksgiving as I was cooking so she wouldn't be left out with a bland baby puree.
1/2 cup cooked ham or turkey
1/4 cup cooked pumpkin
1/4 cup steamed green beans
Water and gravy
We cooked a ham so I used that for this recipe. Do NOT use honey glazed ham for infants younger than 12 months. After the ham or turkey is cooked, pull off a few pieces for approximately 1/2 cup. I used some of a pumpkin I had baked for a pumpkin pie although you could just as easily sub sweet potatoes if you won't be cooking a fresh pumpkin. For the gravy, again I used some of the gravy we were using with our meal – which is just cornstarch and water. Combine your ingredients into the short cup with a few tablespoons of water and blend well until smooth. Add water as needed for desired consistency.
By the time your baby is ready for stage 2 foods (typically after 6 months) you can basically serve them up the same thing as what your family is eating, just ground up to a consistency they can handle with a few moderations – use water, stock, formula, or breastmilk to mix with.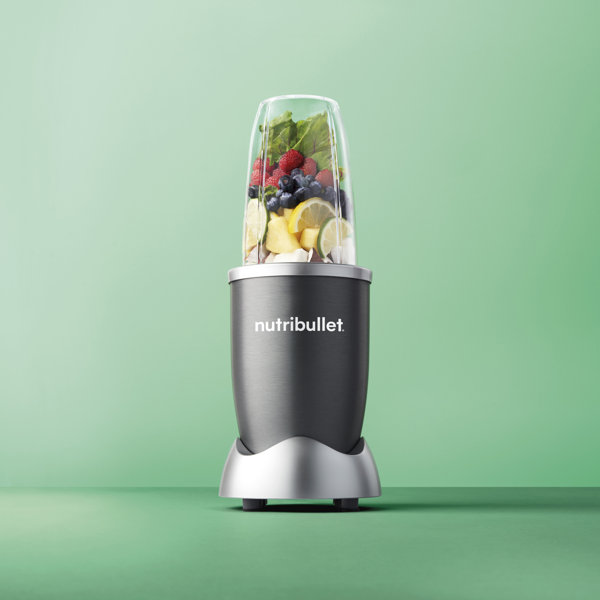 Magic Bullet Cocktail Recipes
Sometimes mom needs a grown-up drink for herself at the end of long day. These single-serving recipes are perfect for those times when you want to wind down or relax poolside with an adult beverage.
Mudslide
This is my version of the classic Mudslide cocktail.
1 scoop vanilla ice cream
1 shot (or 3 Tbsp) vodka
1 shot Kahlua
ice
I prefer Kahlua, but another popular choice for this drink is creme de cacao. Add your ice cream and liquor into the tall blender cup and blend until smooth using the cross blade. Pour into a glass over ice to enjoy it on the rocks.
Piña Colada
1/2 cup pineapple, crushed or cubed
1 cup cream
2 scoops vanilla ice cream
2 tablespoons coconut (you can find it in a can at the grocery store with the other canned fruits)
2 shots (or 6 Tbsp) white rum
Ice
For the cream I use half and half, but you could use heavy cream or for a lighter drink use vanilla soy milk.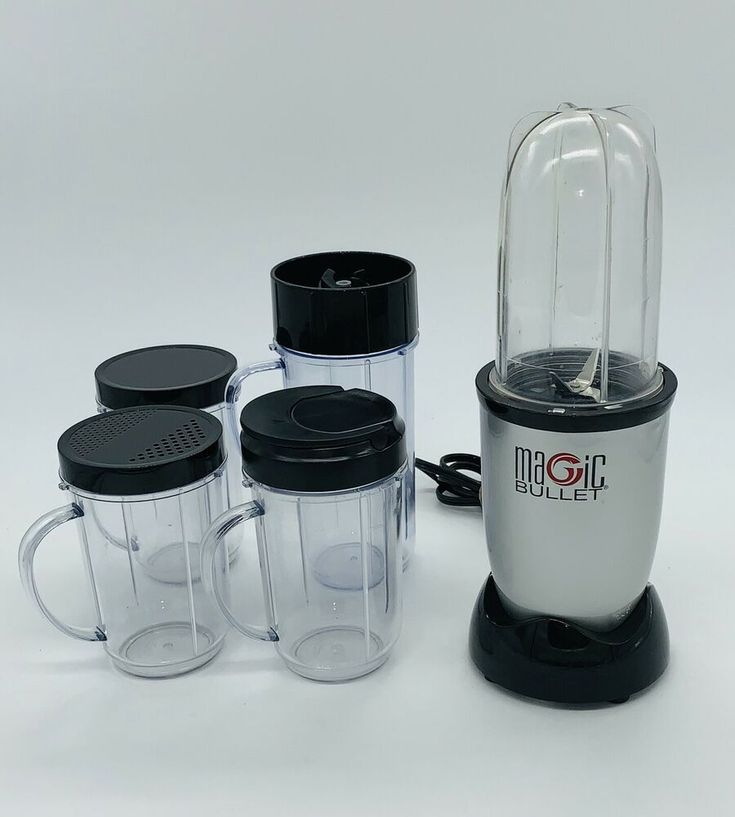 Add your pineapple, cream, ice cream and coconut first then fill with ice until the cup is about 3/4 full. Blend using the cross blade until smooth. Add your rum and continue blending to mix well. Garnish with a pineapple and a cherry (optional).
Fuzzy Navel
1/3 cup Peach schnapps
1/3 orange juice
1/3 cup lemonade
Ice
For the lemonade I recommend using prepared Minute Maid lemonade from the frozen concentrate. Add your liquids into the tall cup and fill with ice. Blend together using the cross blade until completely smooth.
Strawberry Margarita
2 Tbsp. Strawberry schnapps
1 shot of Tequila
2 Tbsp. Triple Sec
juice from 1 lemon (or 3 tsp lemon juice)
1/4 cup chopped strawberries
Ice
Add all liquids into the tall cup and add about 2 handfuls of ice. Blend well using the cross blade. You may need to add more ice for slushier consistency.
Screw on the rim and enjoy straight from the bullet mug/cup or you can take a cocktail glass and rub some lemon juice around the rim then dip into salt to sip your cocktail from.
Tropical Sunrise
2 shots pineapple juice
2 shots rum
1 shot Triple sec
1/2 shot of Grenadine
cherry for garnish
Fill the Bullet mug halfway full with ice and add juices and liquors except Grenadine. Blend using the cross blade until ice is completely crushed. Add Grenadine then top with cherry and other fruits (optional) for garnish.
There is a wide variety of Magic Bullet recipes you can create. For delicious fruit smoothies try mixing it up and combine different fruits together with optional add-ins such as frozen yogurt or sherbet. If you don't keep many different varieties of specialty liquors on-hand you can combine a favorite fruit smoothie with a spirit you already have on the shelf such as rum or vodka to put your own spin on a cocktail.
If you have a favorite recipe you'd like to share please feel free to leave a comment!
Filed Under: Feeding Tagged With: baby food recipe, baby recipes, recipes, smoothies, summer recipes, toddler recipes
Baby Bullet Vs Magic Bullet - A Complete Guide
Contents
Spread the love
Baby Bullet vs Magic Bullet
Baby bullet vs magic bullet baby food maker, which one is right for you? This perfect comparison of baby bullet vs magic bullet will tell you everything you need to know. Space is small, but efficiency is high. This review perfectly describes the difference between the Baby bullet & the Magic bullet.
If you are looking for a small blender to help you get the job done as quickly as possible, go for the baby bullet. But the magic bullet is more than just a small and efficient mixing machine; it offers a lot more than that – all of which I will show you off with this Blender review. Magic Bullet is a great personal blender that will ensure that you get a smoothie full of all your flavorful nutrients before leaving home to work outside.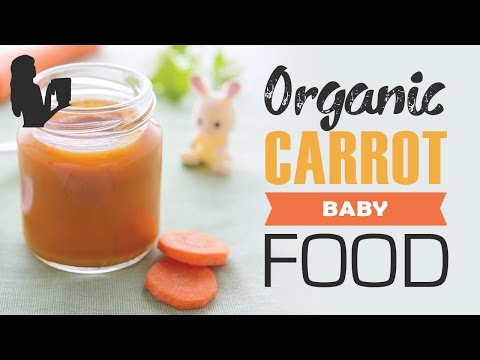 The company gets older over the years, so they are developing some of both products' features. In addition, they are advancing their technology over the year. Both blenders are designing to adopt advanced functionality and easy use at a higher level by the customers.
There are many reasons to get a personal bender. You may need a blander to start diet changes that your dietitian may be advised to stay smooth daily or for any other reason. Both the Magic Bullet and Baby Bullet can be suitable options for you to start your journey.
I like these mixers very much, they are thin and come from the same manufacturer and are very easy to use. They are easy to operate, making them comfortable to handle and place anywhere at your home. This is to evaluate the Magic Bullet vs Baby Bullet review to help you choose which one is better.
Now we are trying to discuss the difference between the Baby Bullet & the Magic Bullet.
Baby Bullet
Check Price at Amazon
The selling price of the baby bullet comes to the market at an affordable price.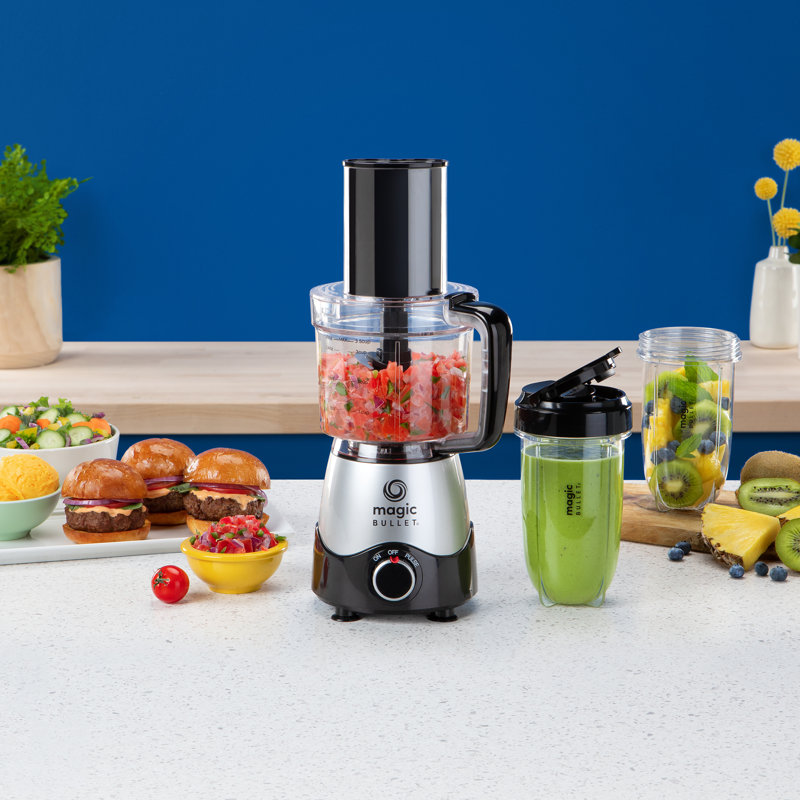 In addition, the baby bullet has the ability to make your baby's food delicious and usable daily.
Also, making your baby's food is easy, and there are no preservatives that can harm your baby. So you can easily make your baby food recipes tasty every day. You keep in mind that for every baby food maker, you can use up to 2-3 years.
Baby Bullets is made by the nutribullet company that makes Magic Bullet and Baby Bullet Blenders and designs similarly. The main difference between Baby bullet vs magic Bullet is the accessories.
Pros & Cons
Pros
Cheerful color and a small smile
Practical accessories
Two sizes for mixing
Nutrient extraction blade
It comes with a recipe book.
In additional storage containers
BPA free
Cons
It is more limited in function than magic bullets
Features
Single-speed 200-watt blender base.
Milling blades for seed, oats, and grain grind.
Baby mix blade for mixing.
32 oz batch bowl for larger recipes.12 oz short cup for short recipes.
6 storage cups with a storage lid and date dial.
Frozen storage container 12 serving (2 oz serving).
All containers are BPA-free, and jars are dishwasher safe.
Jars are not recommended to use in a microwave.
Use of User Manual
To defrost the ingredients, refrigerate the frozen serving or place it in a sealed container in mildly hot water until the elements are soft. The user manual provides a step-by-step guide to the recipes to follow and what foods to use at each stage. It also outlines the general feeding schedule and how to prepare and store baby food.
Making of Natural Food
Baby bullets come in a large mixing bowl and many smaller containers for storing prepared food. This blend allows parents to make natural foods for their babies to ensure no added preservatives.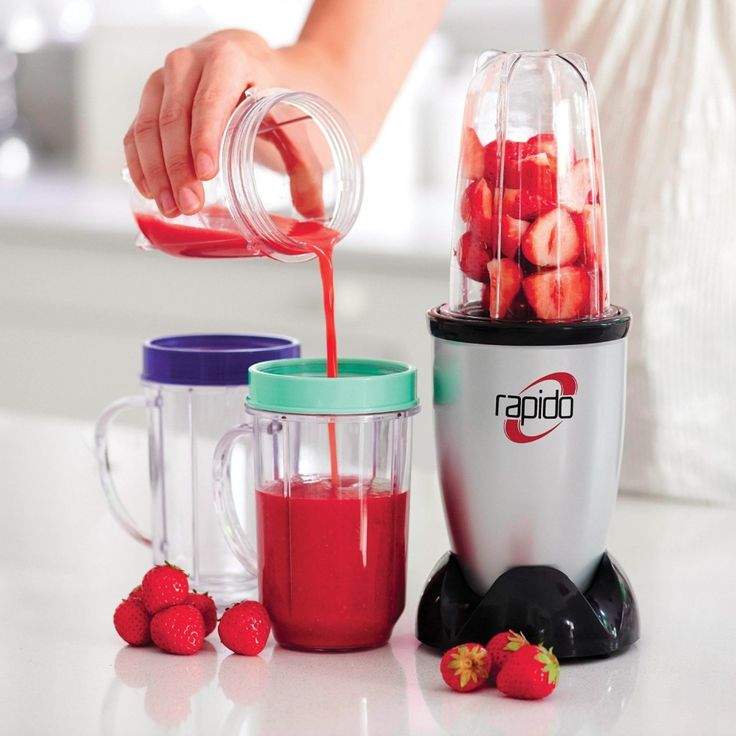 The base is stable and stands on four slightly circular protrusions. Though not as noisy as to treat enough baby food for the whole week, it shelters the powerful motor.
BPA Free & Non-Toxic
This blender is unique because its blades are designed to keep extract nutrients. Of course, you will want your baby to get the most nutrition from the food you make, and this system provides that benefit. In addition, the containers' bodies are BPA-free and non-toxic, essential in all plastic containers involved with food.
Sometimes you need to make a full batch, and when the big bowl comes in handy other times, you only need to mix a small portion and luckily have a small cup. You can give your child the cup or leave the id icon on the cover when you are done.
Pop Freezer Tray
A simple pop freezer tray allows you to store up to 6 portions of baby food that comes with this baby food maker. There's also a great tray for easy handling, which is a new addition.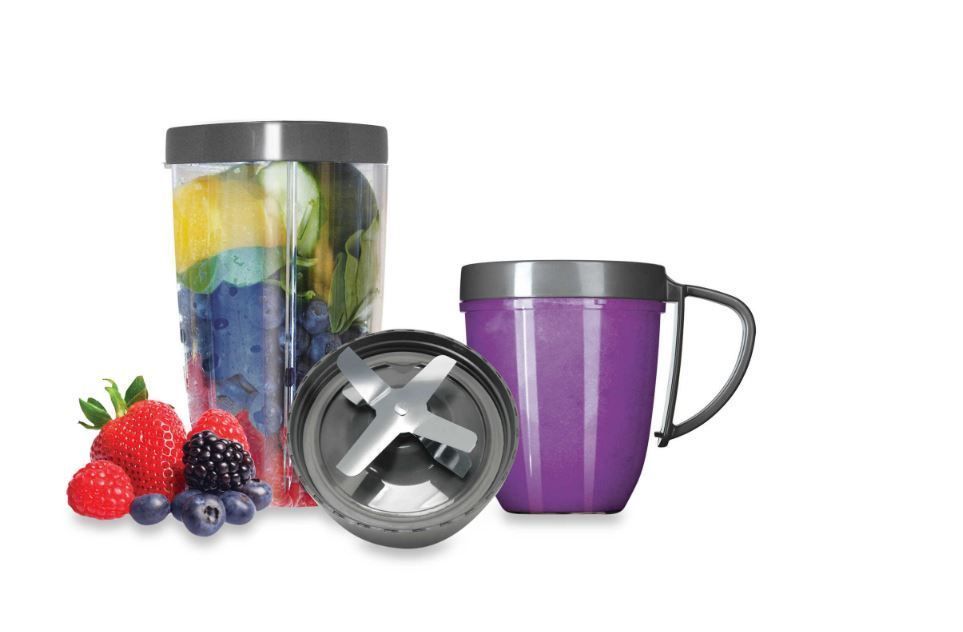 The whole package is well designed, and the baby food preparation flows admirably.
Magic Bullet
Check Price at Amazon
The name Magic Bullet of this device reflects its design brilliantly. The base is strong, the blades are useful, and the container's ingredients keep natural nutrition. Also, it's almost magical at the speed of mixing food and drinks. The package includes a 250-watt motor with a stable base housing, an assortment of mugs, variable ids, and a bonus recipe book.
The long cup is what you usually use to mix most foods and drinks. Also, there is a small mug and a party mug. The ids come in a form that seals the cup for a two-to-go drink and has a comfortable lip ring. BPA in plastic containers is free and very durable. The magic bullet provides a seal that helps keep your food and drink for a long time.
Additionally, it is a perfect blender for your baby as a food maker, with a comfortable lip ring on the id for drinking.
The 10-second recipe book that Magic Bullet brings is completely inspiring. You can slowly mix some great drinks, but you will find this guide in the recipe book. And the best part is that the blander takes less than a minute to make food for your baby.
Pros & Cons
Pros
This is a light device
Aesthetically pleasing design
It is less price
The set is easy to clean.
It does not require too much space to store
A fully portable two-go cup
Make fresh & healthy food.
The blander is BPA free
Cons
It can only take a limited amount of ice cubes
Features
Performance Test of Baby Bullet vs Magic Bullet

The baby bullet & magic bullet are best for making soft foods and mill grains. While Informatics really does a good job of selling this product, we wanted to see its performance in our own testing.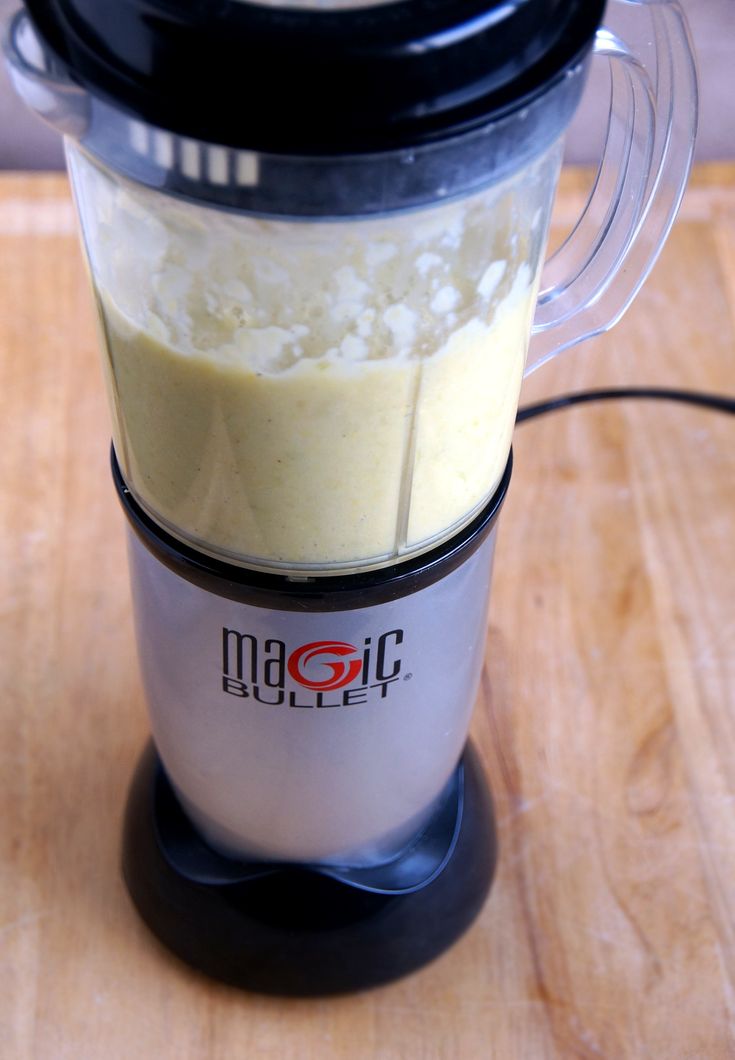 We tested multiple blends using two blades in two blending jars across multiple meals. Our tests looked like we did well on the tested components. We were surprised by the results because a 200-watt motor has enough power to mix the soft elements. We found both are easy to use and have no problem handling blades or jars.
Conclusion
The Magic Bullet is a versatile device. If you're into smooth and healthy fruit juices, this is the perfect little helper for you. You can use it in your home, or use it. It doesn't take up too much space, it's clean and preservative, and you can clean it in a blink of an eye.
Baby Bullets are excellent for making healthy meals and snacks for your baby. It is designed to make your life easier with your small storage cup. Make a batch, freeze it, then pick it up and go.
Magic Bullet and Baby Bullet are both great tools for preparing food for your babies every day. If we choose one, we will go for the Magic Bullet. It is because you can use this blender to make your baby's food delicious and healthy.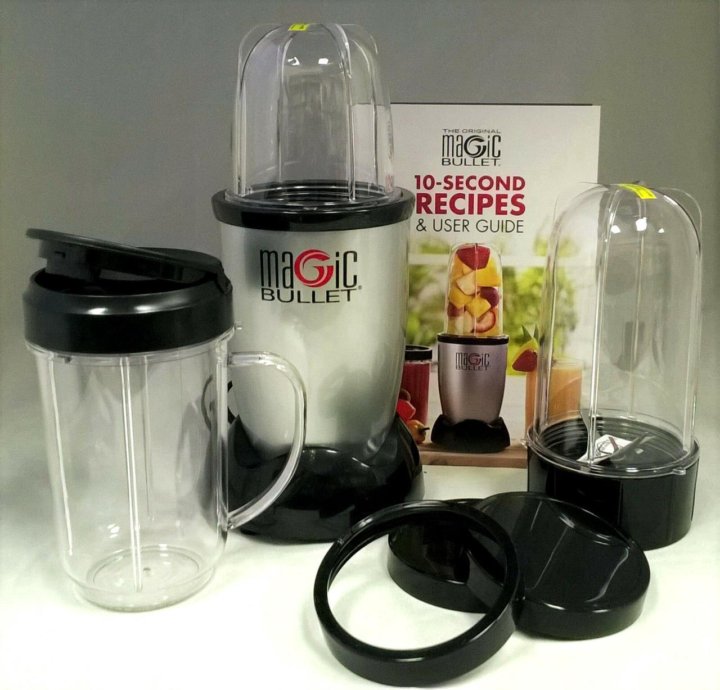 So we want to say baby bullet gives you the best service than the Magic Bullet. So here we are trying to discuss baby bullet vs magic bullet.
Frequently Asking QuestionsWhy will you buy the baby bullet?
There are several different baby food manufacturers on the market, and really any blender can make baby food because you mix the soft ingredients. Baby Bullet has everything packaged together and is worth it if you are going to use it. Many people enjoyed using the device and mentioned in the review that it's easy to use and placeable anywhere on the floor or table. If you need a homogeneous product every day at your home, you can use a basic blender and get a set of small food containers and mix food daily.
Why do you need magic bullets?
The magic bullet will help you make fresh juices and foreign drinks in seconds, whether for your own use or even after some of your friends. For example, sauce, spice, and salad dressings are essential for BBQ, and magic bullets can help you get the whip in a few seconds.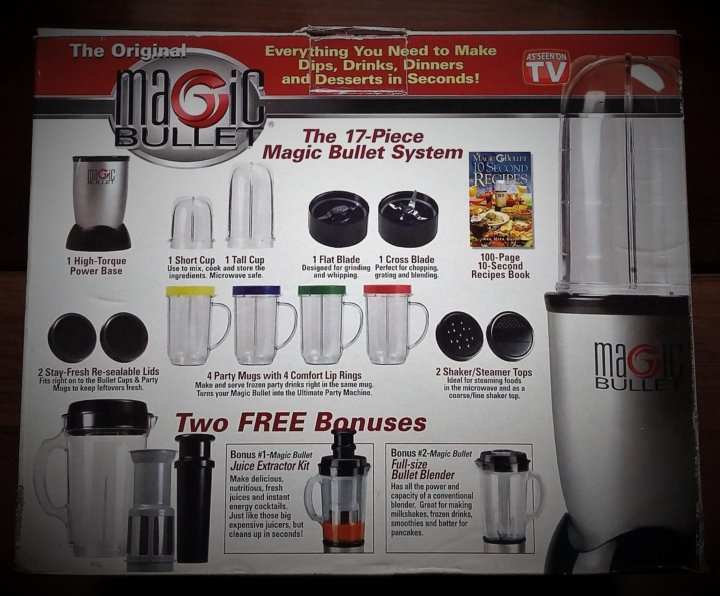 Healthy eating often involves polishing fruits and vegetables. Using the magic bullet is perfect for making mixed food before or after your workout,  breakfast, luncheon, or even a  good night meal. The magic bullet is basically using more and more in the kitchen. This blender allows you to stay organized and healthy during a busy day.
Read More Related Articles
Best Baby Food Blender & Masher For 2021 | Reviews and Guide
Top 10 Best baby food Containers for 2021 | Reviews & Guide
Baby Brezza vs Beaba Babycook | Reviews & Guide
Nutribullet Baby Bullet Blender and Food Processor Review
Nutribullet vs Magic bullet | Getting the Best Blender
Saif Nobel
Author at Best Baby Food Maker
Hi, I am Saif Nobel. I'm a Professional Review Blogger. I research various products for clients and my blog visitors.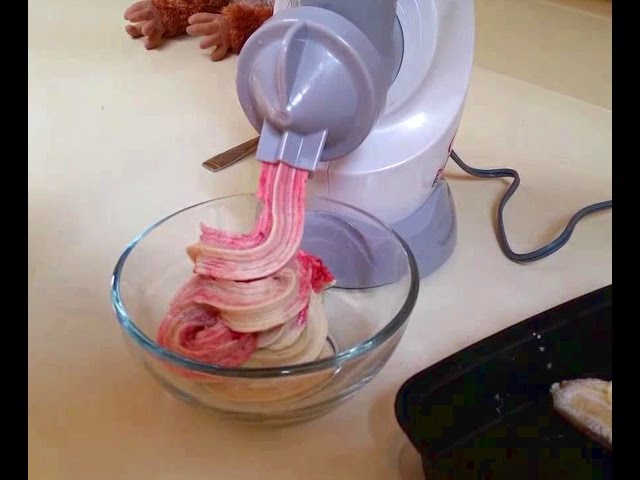 Through my review, I want to help users to select the right product before buying it.
Latest posts by Saif Nobel (see all)
Baby puree at home: recipes
Baby puree from vegetables and fruits at home: cooking secrets
Vegetable and fruit puree often becomes the first meal of the baby after breast milk or formula, so many mothers prefer to cook it on their own. Although modern manufacturers convince us that baby food is devoid of preservatives and harmful additives, fresh vegetables and fruits are much healthier, especially when it comes to infant nutrition. Yes, and cooking baby puree at home is not so difficult.
Vegetables or fruits?
Let's try to make baby puree for our beloved baby. Despite the fact that pediatricians of the last century recommended starting complementary foods with fruits, it is better to first introduce the child to vegetables - modern doctors and nutritionists have come to this conclusion. Boiled vegetables do not irritate the gastrointestinal tract, are better absorbed, satisfy hunger, do not cause allergies and increased gas formation.
In addition, vegetables do not contain fructose, which irritates the pancreas. And one more weighty argument in favor of the fact that it is better to start with vegetables - fruits are tastier, and if the baby tries them first, he will refuse vegetables, because they will seem to him more insipid.
How to prepare baby vegetable puree
What can baby puree be made of? The ideal puree for the first feeding is from cauliflower or zucchini. A little later, you can introduce pumpkin, broccoli, carrots, potatoes and green peas. Before cooking, vegetables are washed well, peeled, cut into pieces and cooked - steamed, in the oven or in the usual way, in water. The first two methods are preferable because oven roasting and steaming preserve the vitamins, minerals, nutrients, and natural color in the vegetables. And most importantly - such vegetables are much tastier. Some nutritionists recommend boiling vegetables with their skins on before peeling them, so choose your own cooking method.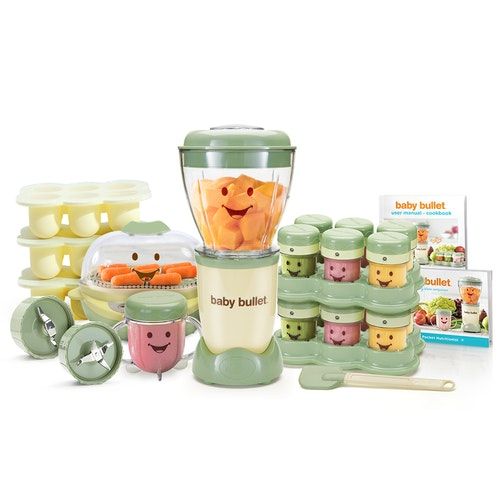 If you do have to cook vegetables in a saucepan, use an enamel pot, add less water and put the vegetables in boiling water. Boil until soft, but do not overcook vegetables and fruits, otherwise they will become tasteless and lose a lot of vitamins. Ready vegetables are chopped with a blender until smooth and slightly diluted with water, vegetable broth, breast milk or mixture to a gruel state, since the child does not yet know how to digest thick food. Small pieces of vegetables in puree sometimes cause the baby to refuse to eat, so the knives in the blender should be well sharpened, and if there is no technique, you can grind the vegetables through a sieve. Salt and spices are usually not added to baby vegetable puree, and if the baby is more than 6 months old, you can put a little butter in the puree.
A few rules for making baby puree at home
Use only fresh vegetables and fruits.
Water for cooking vegetables must be filtered or bottled.
If you are using frozen foods, choose only whole fruits and vegetables as they retain the most nutrients.
All utensils for preparing baby food should be perfectly clean, so if the knife falls on the floor, it should be washed well. Also, the presence of pets in the kitchen during the cooking process is not allowed.
Avoid vegetables and fruits high in nitrates, such as spinach, lettuce, beets, melons, and watermelons, in infants' diets.
Store-bought vegetables are recommended to be soaked in water to remove nitrates: 1-2 hours for this, up to 24 hours for potatoes.
Mix sour-tasting fruits and berries with sweet fruits - for example, blackcurrant goes well with a banana or pear. Sour puree is unlikely to please the baby.
Give your child only fresh food, but yesterday's puree from the refrigerator is better to eat yourself.
DIY fruit puree for children
Children are more likely to eat fruit puree, because fruits are tastier and sweeter.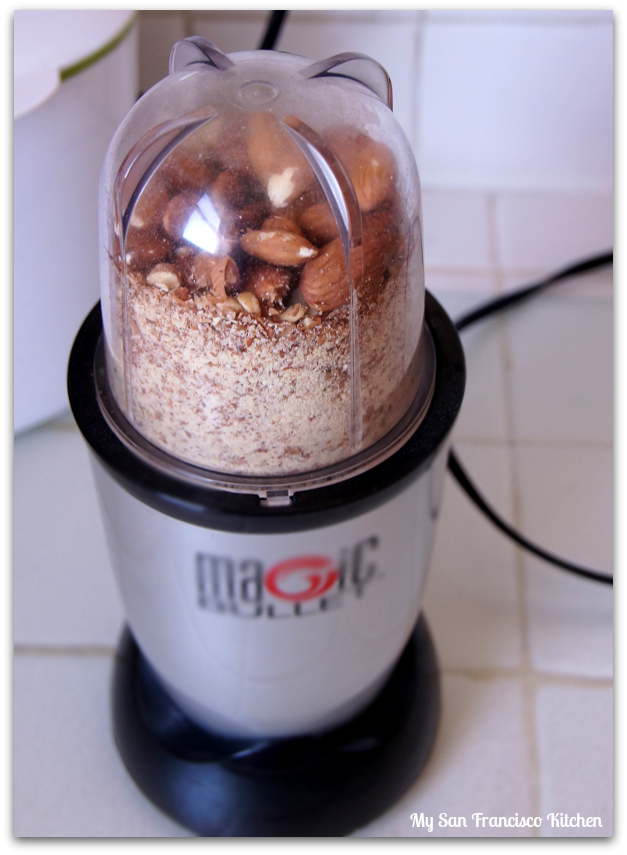 Fruits contain a large amount of vitamins, minerals, trace elements, fiber and antioxidants, so they are very useful for a growing organism. However, fruits are strong allergens, especially berries, bananas, pomegranates and apricots, so they should be given with caution, watching the child's reaction. The most low-allergenic fruits are apples and pears, so it is better to start complementary foods with them, and then introduce all other fruits. First, the baby is fed with a one-component puree made from only one product, and then you can mix different vegetables and fruits, and not only among themselves. Very tasty combinations of fruits and vegetables, such as apples and zucchini, pumpkins and pears.
Fruits must be of good quality, without damage, ripe and juicy, and the rules for preparing fruits do not differ from the rules for cooking vegetables. Naturally, fruit puree is not sweetened with honey and sugar - the later the child learns the taste of sugar, the stronger his health will be.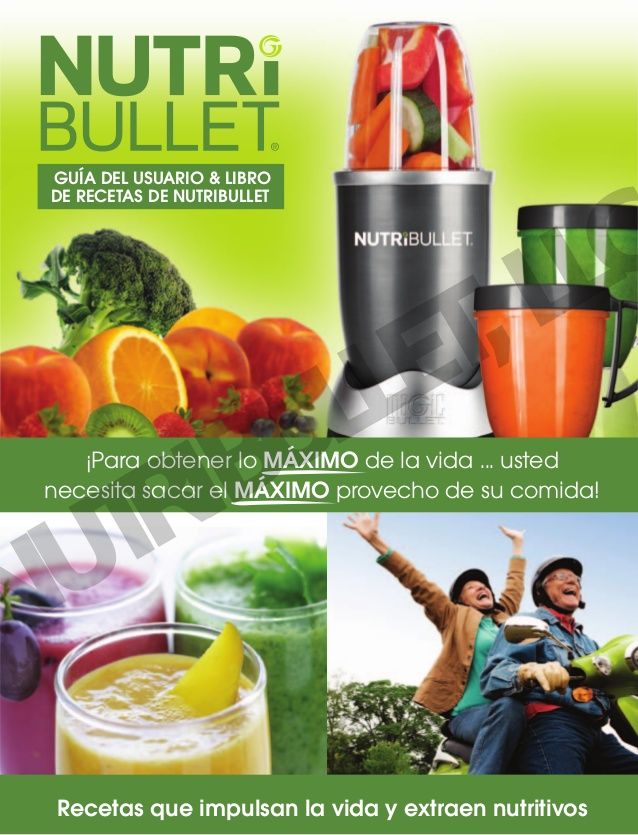 Aromatic pumpkin puree
Babies love to eat pumpkin because of its pleasant sweet taste, besides pumpkin is very healthy. It contains a whole storehouse of various vitamins, including vitamin T, which normalizes the metabolism in the body. For pumpkin puree, small pumpkins are suitable, since large fruits are not as tasty and difficult to peel.
Cut the pumpkin in half, and then into small slices, one or two of which (depending on the appetite of the crumbs) cut into cubes. Boil the pumpkin in a double boiler or in water for 20 minutes, while warm, beat with a blender to a smooth puree and dilute if necessary with water or a mixture. Add oil and salt depending on the age of the child.
Gentle Broccoli Puree
One of my favorite homemade baby puree recipes is broccoli. This cabbage is extremely useful because it contains potassium, iron, calcium and other valuable substances. It has much more vitamin C than lemon, and the reason for its nutritional value is its high protein content.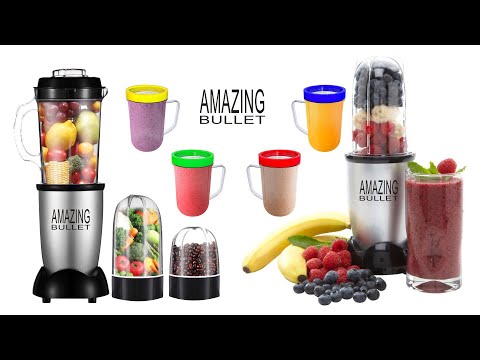 Separate the broccoli into florets, wash thoroughly and steam for 20 minutes. Cabbage cooks faster in water - fresh broccoli will take 7 minutes, and frozen - about 15 minutes. Broccoli puree does not need much water, it should lightly coat the vegetables. After the cabbage becomes soft, chop it in a blender or pass through a sieve. If you're mashing for kids older than a year old, be sure to add butter - the little ones will gobble up broccoli on both cheeks!
How to make baby pear puree at home
Pear is a very delicate, tasty and healthy fruit that rarely causes intolerance. In addition to the high vitamin value, the pear has other beneficial properties - it facilitates digestion and removes toxins from the body.
For baby food, choose green pears to reduce the risk of allergies, which are rare among babies. Peel the fruits from the peel and core with seeds, and then stew the pear in a bowl with a thick bottom in a small amount of water for 15 minutes.
Let the pear cool slightly and puree it in a blender with a little of the remaining pear broth. For large kids, fruits can not be boiled, but add half a teaspoon of natural honey to the puree.
Zucchini and apple puree
Little gourmets will love this delicious puree, besides, zucchini is considered the most hypoallergenic vegetables, which, due to their high potassium content, have a beneficial effect on the heart. Apples contain iodine, iron and phosphorus, and due to the high concentration of vitamin C, apples help in the prevention of colds and viral infections.
Wash the zucchini and apples well, de-seed them, cut into pieces and cook in a saucepan for about 20 minutes, considering that the zucchini will cook 5 minutes faster. By the way, apples are steamed for 15 minutes, zucchini - 10 minutes. Next, vegetables and fruits are chopped in a blender, mixed and brought to a boil. For allergic children, this is the best side dish!
Exotic mango
Sometimes you can pamper your baby with exotic fruits - for example, make mango puree.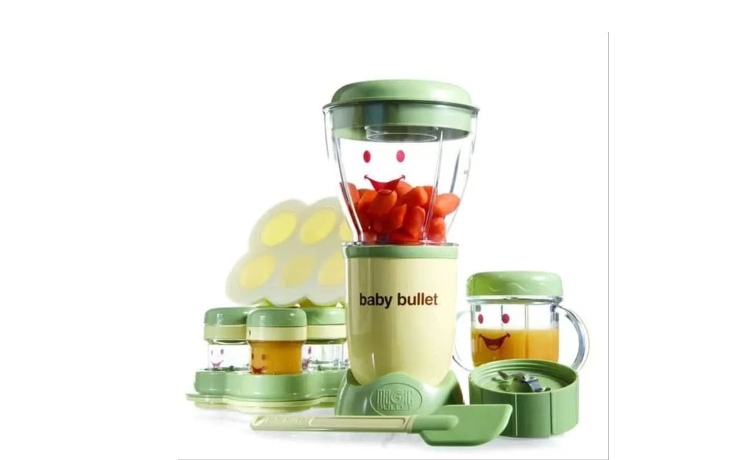 This is a very delicate fruit with an original taste, containing 12 amino acids and improving sleep.
Choose only ripe fruits that are soft and reddish-yellow in color. Peel the mango from a thick skin and a large bone, put the pulp in a blender, add 2 tbsp. l. water and mash it, and then heat it in a saucepan for several minutes. For a baby up to a year old, it is better to give mashed potatoes with heat treatment to facilitate digestion, and older children can be fed raw mangoes.
Carrot and Potato Puree
Make normal potato puree without oil. Peel the carrots, grate them and stew them with butter and vegetable broth - about 1 tsp is required for 200 g of carrots. butter and 150 g of broth. When the carrot becomes very soft, wipe it through a sieve, and then put it on a plate, put mashed potatoes on the second half. Let the child choose whether to mix two types of puree for him or eat separately!
Pumpkin and apple puree
This sweet, sugar-free pumpkin-apple puree, cooked in a double boiler, is suitable for children who are already accustomed to "adult" food and are able to perceive a new unusual dish.
It is better to take a pumpkin with a gray or green skin and with bright pulp - such fruits contain more vitamins and other useful substances. Apples are green because they have fewer allergens.
Cut pumpkin and apple flesh without peel or seeds into pieces, place in a steamer and cook for 20 minutes. Grind pumpkin, apples and raisins in a blender or by hand with a pusher if the child has already learned to chew. They say that this puree is very good for skin and hair, and you can check the truth of this statement yourself if you start feeding this dish to your baby.
In autumn, you can take care of preparing vegetables for baby purees. Some vegetables, such as pumpkin, carrots and apples, are stored fresh, and zucchini, broccoli, berries are frozen in small portions, because due to frequent freezing and thawing, vegetables lose vitamins and become tasteless. You can roll up fruit and vegetable puree in jars, but this snack should not be given to babies. Remember that the taste of vegetables determines whether the baby will love them in the future, so try to prepare an appetizing and tender puree - for health and good mood!
Soup is easy to make! Cleaning is as easy as it gets with a wide range of dishwasher-safe attachments.
The Magic Bullet's unique shape and precision-crafted blade are the key to its time-saving efficiency. The Magic Bullet can complete almost any cooking task in seconds thanks to the way these features work together to bring food back into the cyclonic cutting zone furiously and quickly.
IMPORTANT SAFETY INSTRUCTIONS
SAVE THESE INSTRUCTIONS FOR HOUSEHOLD USE ONLY.
Read all instructions before using Magic Bullet. When using electrical appliances, basic safety precautions should always be followed, including:
GENERAL SAFETY
Cross blades are sharp. Handle with care.
Always use the Magic Bullet on a clean, flat, hard and dry surface and not on cloth or paper, which can block the vents and cause overheating.
Do not immerse cord, plug or base in water or other liquids.
Careful supervision is required when any appliance is used by or near children.
Do not use Magic Bullet in rain or wet conditions.
Do not use outdoors in adverse weather conditions.
Do not misuse the appliance.
Do not attempt to disable the lid lock mechanism.
Use of attachments or parts not recommended or sold by the manufacturer may result in fire, electric shock, or injury and void any applicable warranty.
Before each use, check the gasket to make sure it is not damaged and is fully seated in the cross blade assembly.
Avoid contact with moving parts.
Keep hands and utensils away from the cross blade while chopping or chopping food to reduce the risk of serious injury or damage to the blender/chopper. A scraper can be used, but only when the blender/chopper is not running.
NEVER LEAVE THE CROSSBOW KNIFE ON FOR MORE THAN ONE MINUTE AS DAMAGE TO THE ENGINE MAY BE DAMAGED. If the motor stops running, unplug the power base and let it cool down for a few hours before trying to use it again. Your Magic Bullet is equipped with an internal thermal switch that shuts off the device if it overheats. Let the thermal cutout cool down to allow the Power Base to reboot.
NEVER LEAVE A MAGIC BULLET UNATTENDED DURING USE.
Never fire Magic Bullet without food or liquid in any of the cups.
To reduce the risk of injury, never place a Phillips Knife on its base without a party cup or mug attached to it.
Before using the appliance, make sure the cross cutter is fully and firmly screwed onto the party cups or mug.
Always fully assemble the cross blade and cup before placing them on the power base; never insert or store the cross cutter in the base unless it is attached to the cup.
NEVER MIX Fizzy Drinks! The escaping gases can cause the pressure to build up and the container to explode, which could result in personal injury.
NEVER MIX HOT INGREDIENTS! Always let ingredients cool before mixing. Heat and mixing can cause vessels to pressurize and release hot contents, which can lead to injury.
Do not fill the cup with ingredients above the MAX mark. Some headroom is required at the top for effective mixing using a cyclonic action that creates internal pressure. Overfilling may cause leakage during use.
AFTER MIXING THE INGREDIENTS, REMOVE THE CROSS KNIFE BLOCK - ALLOW THE VESSEL OF ITS CONTENTS TO SET AND RELEASE ANY PRESSURE THAT MAY BE OBTAINED DURING THE EXTRACTION PROCESS. IF YOU DO NOT TAKE IT IMMEDIATELY, USE THE STAY FRESH LID TO CLOSE THE
CONTAINER. WHEN STORED FOR MORE THAN A FEW HOURS, REMOVE THE LID AND PERIODICALLY RELEASE THE PRESSURE TO RELEASE ANY ADDITIONAL PRESSURE THAT MAY HAVE DUE TO FERMENTATION.
NEVER LEAVE ANY MIXED MIXTURE INSIDE THE CROSS-BASED CUP WITHOUT PRESSURE RELEASE FIRST.
MIXED CONTENTS DO NOT BE ALLOWED TO STAY FOR LONG TIMES IN A SEALED CONTAINER. SUGAR IN FRUITS AND VEGETABLES MAY BE FERMENTED, CAUSING PRESSURE BUILD AND EXPANSION IN THE VESSEL, WHICH CAN CAUSE INGREDIENTS TO EXPLOSION WHEN MOVED OR OPEN. REMOVE THE LID AND OPEN THE CUP FOR A FEW MOMENTS TO RELEASE PRESSURE.
RELEASE THE PRESSURE by carefully unscrewing the lid and opening the cup for a few moments.
ELECTRICAL SAFETY
Do not pull, twist, or mishandle the power cord.
Do not let cord hang over counter or table.
Keep cord away from hot surfaces, including stovetops.
Do not operate any appliance with a damaged cord or plug if the appliance has malfunctioned, been dropped or damaged in any way. Contact customer support for assistance in obtaining a replacement.
This appliance has an important marking on the fork blade. The nozzle plug or the entire cord set is not suitable for replacement. In case of damage, the device must be replaced.
This appliance has a polarized plug (one blade is wider than the other). To reduce the risk of electric shock, this plug will fit correctly into a polarized outlet only one way. If the plug does not fully fit into the outlet, reverse the plug. If it still does not fit, contact a qualified electrician. Do not modify the plug in any way.
DO NOT USE THIS PRODUCT WITH ANY TYPE ADAPTERS OR VOLUME CONVERSING DEVICE. THIS UNIT IS MANUFACTURED IN ACCORDANCE WITH US AND CANADA ELECTRICAL STANDARDS AND PLUG TYPES.
THE USE OF ADAPTERS AND CONVERTERS IS CONSIDERED AN UNAUTHORIZED PRODUCT MODIFICATION AND THUS WILL VOID THE WARRANTY. USE OF THIS PRODUCT IN LOCATIONS WITH DIFFERENT ELECTRICAL CHARACTERISTICS MAY RESULT IN DAMAGE TO THE PRODUCT.
DISABLE MAGIC BULLET WHEN NOT IN USE. MAKE SURE THE MACHINE IS DISCONNECTED FROM THE POWER SUPPLY BEFORE ASSEMBLY, DISASSEMBLY, INSTALLING OPTIONAL PARTS AND CLEANING.
IMPORTANT MICROWAVE PRECAUTIONS
Magic bullet BPA free! All recipes that require cooking in Magic Bullet jars have been updated to reflect our new BPA-free instructions. Since each microwave oven is unique, we now recommend microwave cooking for no more than 2 minutes, then check the temperature of the food and continue heating only if the contents of the vessel are not hot enough.
Never heat food for more than 2 minutes in a row. Heat up 2 minutes. Let the food stand for 2 minutes, remove from the microwave, open the container and mix thoroughly, then heat again for 2 minutes.
NEVER USE CLOSED CONTAINERS IN MICROWAVE PRINTING AS THEIR CONTENTS MAY EXPAND UNDER HEAT PRESSURE AND EXPLODE, RESULTING IN PERSONAL INJURY OR PROPERTY DAMAGE. DO NOT USE THE STURDY LID IN THE MICROWAVE, ONLY USE THE LID WITH VENTILATION.
WARNING: DO NOT PRINT IN THE MICROWAVE CUP WHEN THE KNIFE IS ATTACHED TO THE CUP. THE METAL IN THE KNIFE CAN EXPLOSION OR FIRE AND CAN CAUSE INJURY OR PROPERTY DAMAGE.
Always use Heat Resistant Magic Bullet Cup Pads after microwave cooking. Let the ingredients rest for a while, and then carefully open the lid, pointing the container away from the body, as escaping steam and moisture can cause burns.
Do not microwave the party mug.
Follow the precautions and recommendations in your microwave oven's operating instructions, in particular the total heating time, but never run the microwave oven for more than 2 minutes at a time.
Do not use excessive amounts of time when heating water or liquids in the microwave and do not exceed 2 minutes in a row.
Superheated water. Liquids such as water, coffee, tea, or soups can be superheated past the boiling point without appearing to be boiling. Visible bubbles or boiling when the container is taken out of the microwave oven are not always present. This can cause very hot liquids to suddenly boil away if the container is disturbed or a spoon or other object (such as a Magic Bullet blade) is inserted into the liquid. To reduce the risk of injury to people:

Do not overheat fluid.
Stir liquid both before and during heating to avoid eruption.
After heating, let the container sit in the microwave for a while before removing the container.
Be extremely careful when inserting a spoon or other utensil into the container.
Do not heat baby food or formula in Magic Bullet cups.
Do not defrost frozen drinks in Magic Bullet cups (especially carbonated drinks). Even if the container is open, the pressure may build up. Doing so may cause the container to explode, resulting in personal injury.
Hot food and steam can cause burns. Be careful when removing Magic Bullet cups from the microwave if they contain hot food or liquids.
Always wear protective oven gloves and direct steam away from your hands and face to avoid possible injury.

Do not overcook food. Watch the appliance carefully when the Magic Bullet cups are placed in a working microwave oven.
Some foods, such as whole eggs, may explode and should not be heated with Magic Bullet cups in the microwave.
CLEANING INSTRUCTIONS
DO NOT PUT THE CROSSBOW KNIFE IN THE DISHWASHER. BE CAREFUL WITH THE BLADES AS THEY ARE SHARP! SIMPLY WASH BY HAND WITH WARM SOAPY WATER. IF NECESSARY, USE A DISH BRUSH TO REMOVE GARBAGE. FOR ADDITIONAL DISINFECTION, YOU CAN RINSE THE BLADE WITH A 10% VINEGAR AND WATER OR LEMON JUICE SOLUTION.
MAGIC BULLET CUPS CAN BE WASHED ON THE TOP BASKET OF THE DISHWASHER USING THE NORMAL (NOT DISINFECTING) CYCLE. IN NO EVENT SHOULD THE MAGIC BULLET GLASSES AND THE CROSS BLADE BE STERILIZED IN BOILING WATER, AS THIS WILL DECORATE THE PLASTIC.
DO NOT ATTEMPT TO REMOVE THE GASKET RING WHEN WASHING THE CROSS KNIFE. SIMPLY HAND WASH IN WARM SOAPY WATER. ATTEMPTING TO REMOVE THE SEAL MAY DAMAGE THE KNIFE CONFIGURATION AND CAUSE LEAKAGE. IF THE GASKET IS OPEN OR DAMAGED, PLEASE CONTACT CUSTOMER SERVICE TO REPLACE THE MAGIC BULLET BLADE HOLDER AT 1-866-446-6352.
For the most part, the Power Base does not get dirty, but if you do not screw the blade tightly into the cup, liquid can leak out and get into the base and activator buttons. Here's how to clean it up.
Step 1
The most important thing is to DISCONNECT the power base before cleaning!
Step 2
Make sure the blade is not attached to the Power Base.
Step 3
Use a commercial cloth to wipe the inside and outside of the Power Base.
NEVER IMMERSE THE POWER SUPPLY IN WATER OR PLACE IT INTO A
DISHWASHER.
Never put your hands or utensils near the moving blade and never press the activator buttons with your hands or utensils while the Power Base is plugged in.
From time to time, the protrusions of the Power Base, into which the protrusions of the cups are inserted, can get dirty and stick. To clean the drives, first make sure the power base is unplugged. Then use a damp cloth with warm soapy water and gently rub the area, allowing the debris to completely dissolve and be wiped off. For excessive spoilage, you can use a 10% vinegar and water solution to clean the area thoroughly.
MANY KITCHEN APPLIANCES promise to make your life easier, but because of their bulky size, difficult cleaning and lack of flexibility, they actually create more work for you! Enter the Magic Bullet.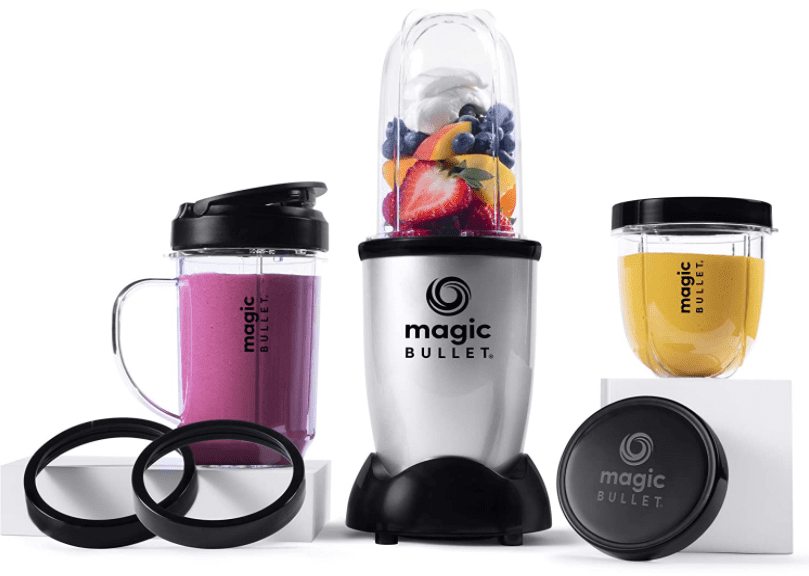 This compact little machine acts as a food processor, blender and electric mixer all in one. It's small, versatile and easy to clean, completing tasks as quickly as if you had your own personal magician on your countertop!
With Magic Bullet you can prepare healthy and delicious food in less time than ordering a pizza! Skip jarred pasta sauce full of sodium and preservatives and make fresh homemade marinara in seconds. Forget expensive store-bought party sauces and make velvety hummus and savory salsa from scratch! Restaurant-quality omelettes, gourmet cocktails, comforting soups... it's all easy to make with this completely unique machine. When cooking is so easy, you don't have to sacrifice your health or your wallet for convenience.
So what are you waiting for? Head to the kitchen and try the Magic Bullet! We are confident that this magical all-rounder will soon become a family favorite.
WHAT YOU GET
MAGIC BULLET ASSEMBLY
HIGH AND SHORT CUP
These cups are used for mixing, cooking and storing ingredients.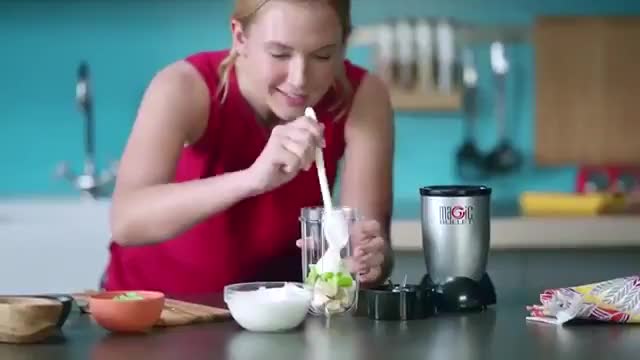 They can be washed in the dishwasher (top rack only) and can be used in the microwave.
COMFORT PARTY MUG AND LIP RINGS
Party Mug* turns your Magic Bullet into the perfect party car. You can prepare and serve frozen party drinks right in one mug. It even comes with two handy lip rings to cover threads.
The party mug is not microwave safe.
POWER BASE
Power Base is the heart of Magic Bullet. Simply place one of the Bullet Cups or party mugs on the high torque power base and press. There is nothing easier.
ATTENTION!
Do not immerse the power base in water and always unplug the power base before cleaning. Do not wash the cross cutter with padding in the dishwasher.
CROSS BLADE
The Magic Bullet comes with one stainless steel cross blade for chopping, chopping and blending foods such as onions, cheeses, meats and frozen drinks.
Do not wash the cross cutter in the dishwasher.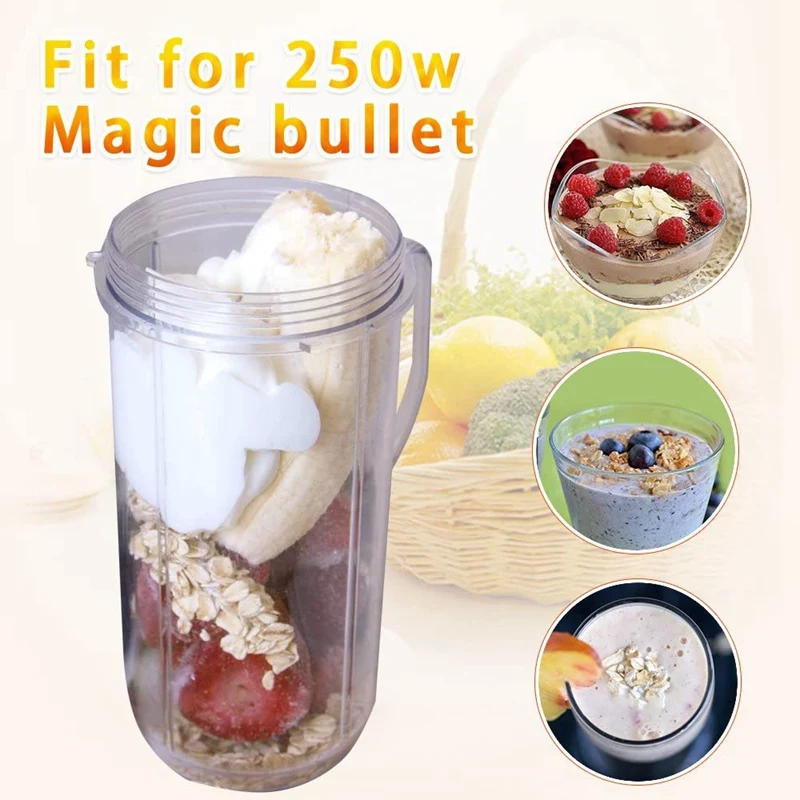 Just wash your hands with warm water and soap. The base of the cross blades has a plastic gasket to ensure a tight seal to the Magic Bullet cups. When flushing the cross blades, do not attempt to remove the O-ring. Attempting to remove the gasket may permanently damage the blade configuration and cause leakage. If the gasket becomes loose or damaged over time, contact Customer Service for a replacement Magic Bullet blade holder at 1-866-446-6352.
Flip-Away Lid
The flip-top lid fits right over the Bullet cups for easy carrying and enjoying your favorite drink anywhere.
STAY-FRESH CLOSABLE LID
With the Magic Bullet - your personal, versatile desktop magician - you can prepare, prepare and store food in the same pot. No need for plastic packaging or storage containers to keep your leftovers fresh. Your Magic Bullet comes with two resealable Stay-fresh lids that fit right into the tall cup, short cup and party mug to keep your leftovers fresh for days.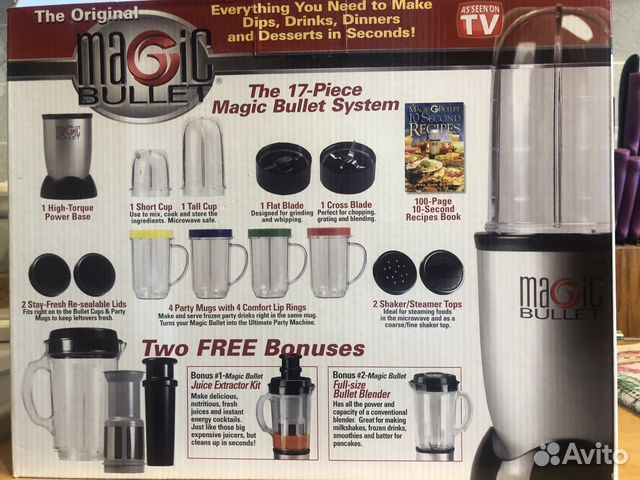 USING THE MAGIC BULLET
Using the Magic Bullet is as easy as 1, 2, 3
Load the ingredients into a tall, short or party mug.
Rotate the cross blade until the blade and cup meet.
Align the tabs on the cup and the tabs on the Power Base. Press the cup against the base to turn on the machine.
HOW IT WORKS
Magic Bullet will mix as long as you press the cup against the Power Base. To stop mixing, simply release the pressure on the cup.
LOCK ON MODE
For hands-free operation, press and gently turn the cup clockwise until the tabs click under the rim of the Power Base. When you are in block mode, the motor will run continuously. To turn it off, simply turn the cup back counterclockwise and release the cup.
ATTENTION!
Before using the cross blade check the gasket before each use to ensure that it is not damaged and is fully seated in the cross blade assembly.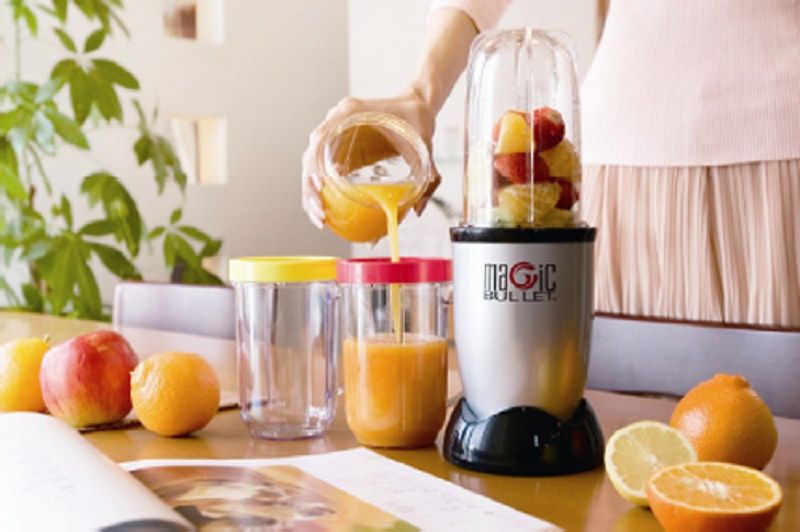 Never put your hands or utensils near the moving cross blades and never press the activator buttons with your hands or accessories when the power base is plugged in. IF THE CROSS BLADE STOP ROTATING IN LOCK MODE ON, DISCONNECT THE MAGIC BULLET IMMEDIATELY. Hard ingredients such as carrots or celery can get stuck in the cross blade and stop it from spinning. If this happens, DISCONNECT THE MAGIC BULLET IMMEDIATELY. Remove the cross blade/cup assembly from the Power Base and give the ingredients a good shake to unlock the cross blade. If the cross blade is still blocked, unscrew the cross blade mount from the cup and gently turn the metal blades (they are sharp) by hand to remove the blockage. Reattach the cross blade to the cup, connect the Magic Bullet and try again. It should rotate normally.
NEVER RUN THE MAGIC BULLET FOR MORE THAN ONE MINUTE AT A TIME, AS THIS MAY DAMAGE THE ENGINE. If the motor stops running, unplug the power base and let it cool down for a few hours before trying to use it again.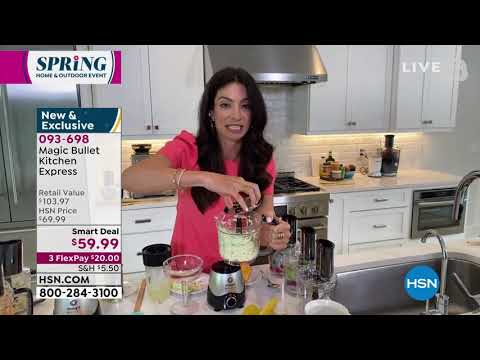 Your Magic Bullet has an internal thermal switch that will turn off the device if it overheats. Let the thermal switch cool down so it can reset.
CROSS BLADE
Magic Bullet Cross Blade great for
GRINDING
Chop vegetables such as onions and garlic for cooking or prepare chunky salsa and bean sauces.
BLENDING
Blend frozen fruit for smoothies and sorbets or whip up refreshing frozen smoothies, mocktails and milkshakes.
MIXTURES
Fold the dough for pancakes, muffins and instant buns without messing up the entire kitchen.
GRILLE
Grind hard and soft cheeses, chocolate or lemon zest to add to your favorite dishes.
Puree
Make homemade hummus, cream soups or homemade baby food in seconds.
MEAT GRINDER
Quickly prepare beef and turkey, chicken and tuna salad or gourmet patés.
GRINDING COFFEE
Grind whole coffee beans in a pool for the freshest coffee taste.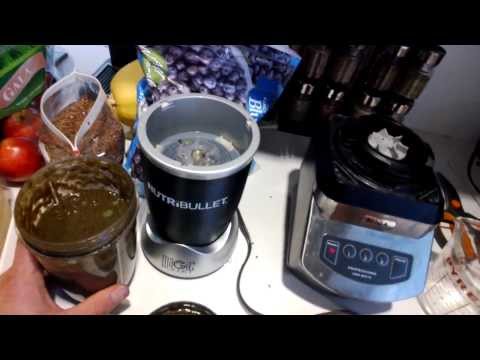 MAGIC BULLET TECHNIQUE
PULSE TECHNOLOGY
If you want to cook foods with a coarser texture, such as fresh salsa or chopped onions, in the Magic Bullet, you should use the pulse technique. To start pulsing, simply press down on the Magic Bullet cup on the Power Base and then quickly release. Let the cross blades come to a complete stop before they begin to pulse again. Two or three pulses usually produce coarse and even cuts, while more pulses produce a finer texture.
SECRET
The trick to successful pulsing is to make sure the machine doesn't accidentally go into block mode. To avoid this, simply use your other hand to press the bowl counterclockwise while pulsing.
Hold the cup by the base and push it counterclockwise until it locks into place.
With your other hand, touch the top of the cup and release immediately. Keep pulsing until you get the desired consistency.
PICKING TECHNIQUE
This method is useful when working with dense ingredients that do not always spread evenly when mixed.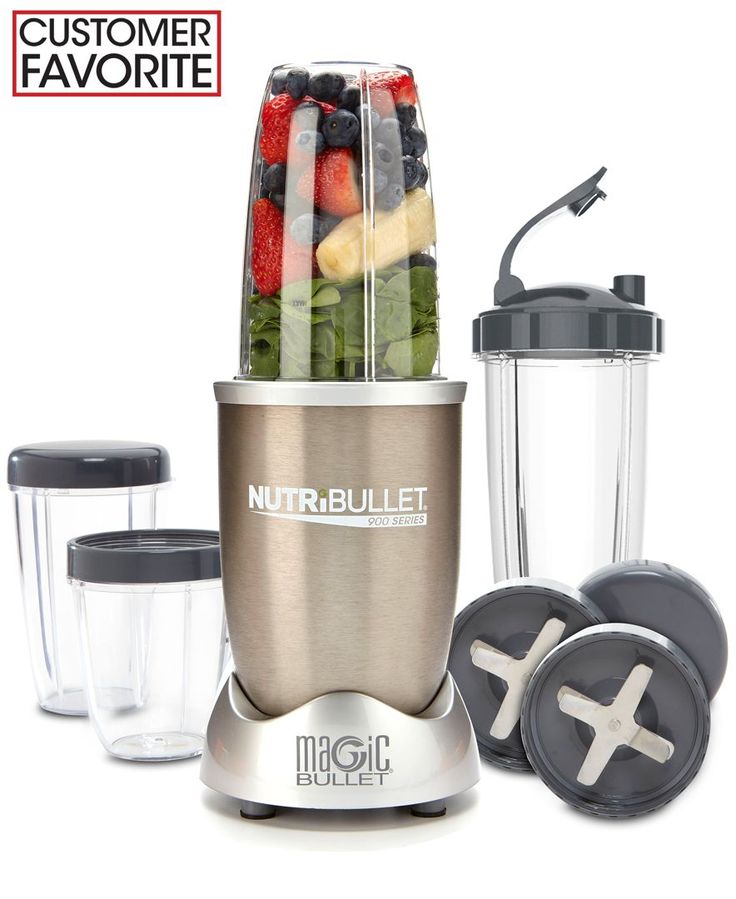 If you find that the ingredients at the top of the cup don't land on the cross cutter, try one of the following.
COCKTAIL SHAKE
When preparing smoothies, sauces or other recipes
Remove the bowl/blade assembly from the power base.
Shake it like a shaker and then return it to the power base.
Repeat if necessary until desired consistency is reached.
PULSE
Use this technique to coarsely chop ingredients for recipes such as salsa, gazpacho, tuna or chicken salad.
Before pulsing, lift the entire Magic Bullet (power base and bowl/blade assembly) with both hands. Make sure one hand is holding the cup and the other is holding the Power Base.
Vigorously shake the entire bullet down to get the ingredients into the cross blade. Pulse at the bottom of the cocktail.
Repeat until your food reaches the desired consistency.
TEP TECHNIQUE
If ingredients stick to the sides of the cup, use this technique to move them down to the cross blade.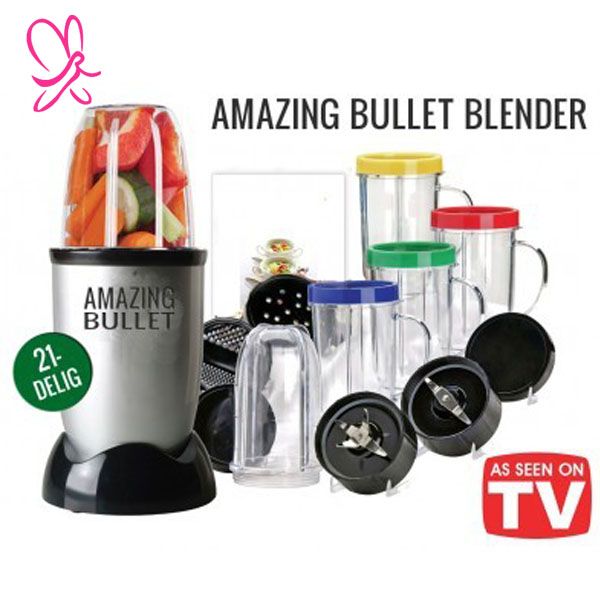 Remove the cup from the Power Base and tap the cup/knife on the table to drop the ingredients into the cross blades.
Return the bowl/blade assembly to the power base and finish processing.
COOKING IN MAGIC BULLET CUPS
Unlike conventional blenders and food processors, the Magic Bullet does not stop working after blending ingredients. Not only can you cook in the Bullet, you can also cook in it, allowing you to serve hot soups, rich and hearty pasta sauces, or delicious melted cheese toppings without messing up extra dishes, pots or pans. To safely reheat food in Bullet, follow these steps:
Mix or grind ingredients together.
Remove the cross cutter and place the cup in the microwave.
Cook until tender, then remove with oven mitt and serve.
WARNING!
The single most important rule to remember when using cups in the microwave: remove the cross cutter! There is metal in the cross blades, and we all know that metal and microwaves are incompatible.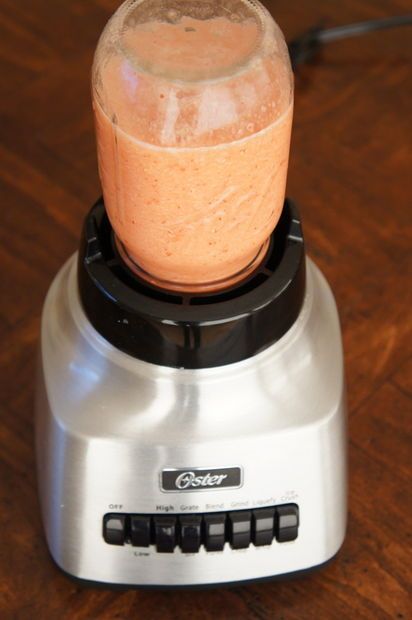 Never heat food in the microwave using airtight lids, always leave cups open. Also remember that the contents and the cup will be hot, so always use an oven mitt.
MAGIC BULLET STORE
The Magic Bullet includes two resealable Stay-Fresh lids that screw directly onto the Magic Bullet cups, allowing you to prepare food ahead of time, keep leftovers fresh, or take your food with you without messing up the extra container for storage.
EASY CLEAN
MAGIC BULLET CLEAN
Magic Bullet not only cooks food quickly, but also saves a lot of cleaning time! This little machine lets you prepare delicious, hot pasta sauces, salsa, sandwich toppings, fresh soups and more without messing up any cutting board, pots or pans. Cleaning the parts themselves is also easy. All Magic Bullet cups and Stay-Fresh lids are dishwasher safe, and the cross blades can be quickly washed by hand with soap and water.
ATTENTION!
Always unplug the Magic Bullet when cleaning or assembling.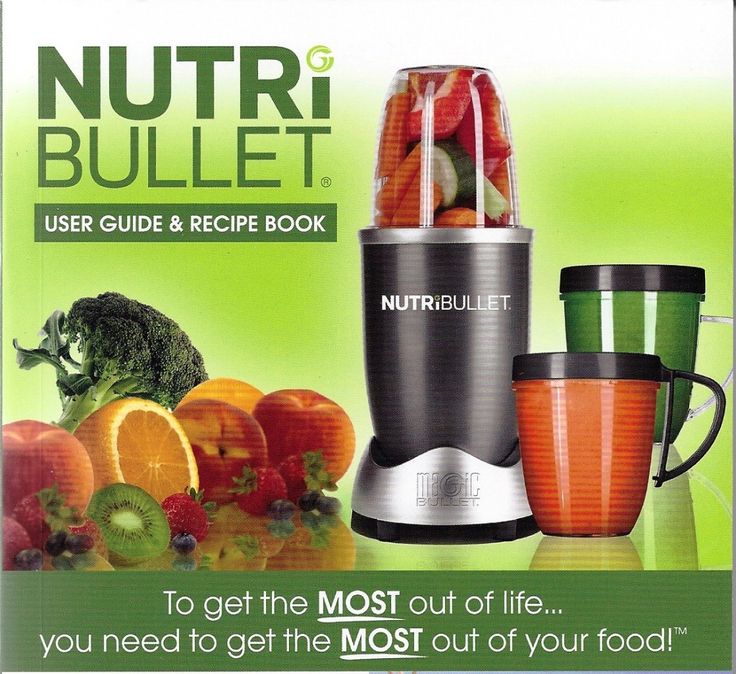 Do not put the cross cutters in the dishwasher as the heat from some dishwashers can damage or weaken the gaskets.
SUSTAINABLE CLEANING
If ingredients that are difficult to clean, such as processed cheese or sun-dried tomatoes, stick to the sides of the Magic Bullet bowl, fill the bowl with soapy water and heat in the microwave for one minute. This should soften the ingredients enough to be rubbed off with a light scrub.
CLEANING THE MAGIC BULLET POWER BASE
The Power Base does not normally get dirty, but liquids can leak out of the cups onto the base and activator lugs if the cross blade is not twisted hard enough during mixing. If this happens, TURN OFF THE POWER BASE (this is very important), then wipe the inside and outside of the base with an ad.amp cloth. Let the machine dry for a few minutes before using again. If the leak is not repaired immediately or thoroughly, it may dry out in the Power Base, leaving sticky marks on the activator lugs.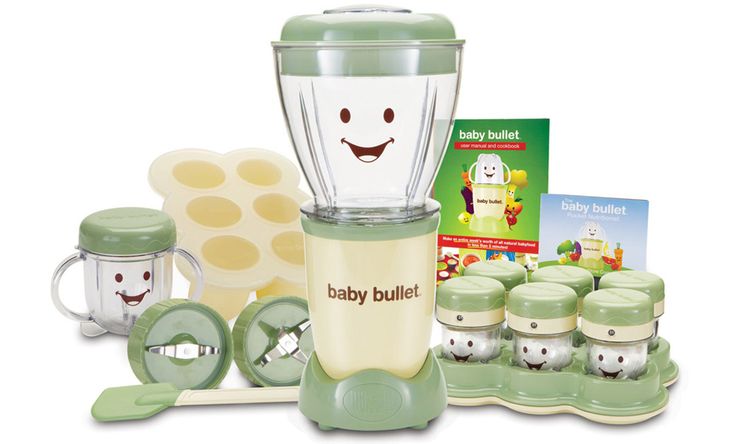 Sticky petals can get stuck in lock mode during blending, causing the motor to continue to rotate even after the cup/cross blade assembly is removed from the base. In this case, unplug the Power Base immediately. Using the ad & rag, work the activator buttons up and down to soften and remove any sticky substances. Let Power Base dry for a few minutes before re-mixing.
ATTENTION!
Never immerse the power base in water or wash it in the dishwasher. Never put your hands or utensils near the moving cross blade, and never press the activator buttons with your hands or utensils when the Power Base is plugged in.
RECIPES IN 10 SECONDS
Most of the recipes in this book can cook amazing meals in just 10 seconds if you have the right ingredients. However, 10 seconds can become longer if you need to peel and cut vegetables before blending. Use the following foods in your recipes to save valuable time
BOILER ONION
These mini onions range in diameter from an inch to an inch and a half, making them the perfect size for a Magic Bullet.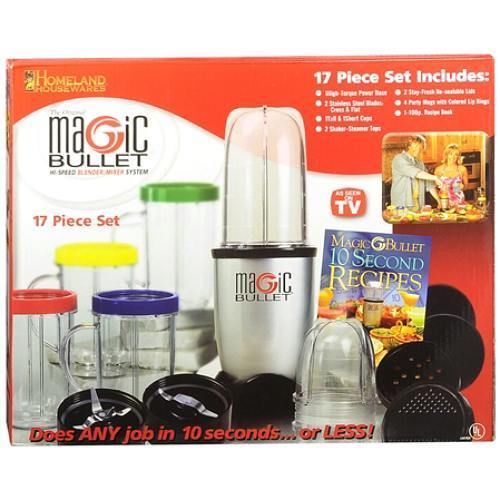 Just peel and put in your Magic Bullet cup, no cutting, grinding or crying required! One or two such onions are roughly equivalent to ¼ cup chopped onions. You can adjust the amount you use in your recipes to suit your taste.
PRE-PEELED GARLIC IN JARS
Most grocery stores sell them in the grocery section. Add them directly to your Magic Bullet cup for any recipe that calls for a clove or two of garlic.
CHERRY TOMATOES
Cherry tomatoes are the perfect size for the Magic Bullet and delicious. Our recipes are based on cherry tomatoes, about one inch in diameter. 4-6 cherry tomatoes are roughly equivalent to ¼ cup diced tomatoes.
BABY CARROT
Cutting and peeling carrots takes a surprisingly long time. Use carrots instead; they are pre-cut, pre-peeled and perfectly sized for the Magic Bullet.
PINEAPPLE CREAM
Pineapple and coconut, a combination created in a tropical paradise.
Sweet, juicy pineapple and citrus lime give your body a powerful dose of immune-boosting antioxidants. Mix them with moisturizing coconut water for a refreshing island getaway in a cup.
cup frozen unsweetened pineapple chunks
1 tablespoon coconut oil
½ lime, squeezed
½ teaspoon stevia
½ cup coconut water
Add all ingredients to tall bowl and blend for 30 seconds or until smooth. Add up to 1 cup of coconut water, depending on your preferred consistency.
COMBINED CITRUS SALAD dressing
So many people think salads are bland, boring piles of lettuce with no personality that need a heavy, greasy dressing to hide their disgust. No more! All you need are a few ingredients to quickly make this easy, savory and delicious salad dressing. And absolutely no fault.
Pour over salad, stir and enjoy!
DRIED TOMATOES AND BASIL CRISTINI
Crostino, or "little toast" in Italian, is a fun appetizer that you can't help but enjoy with a variety of toppings and flavor combinations.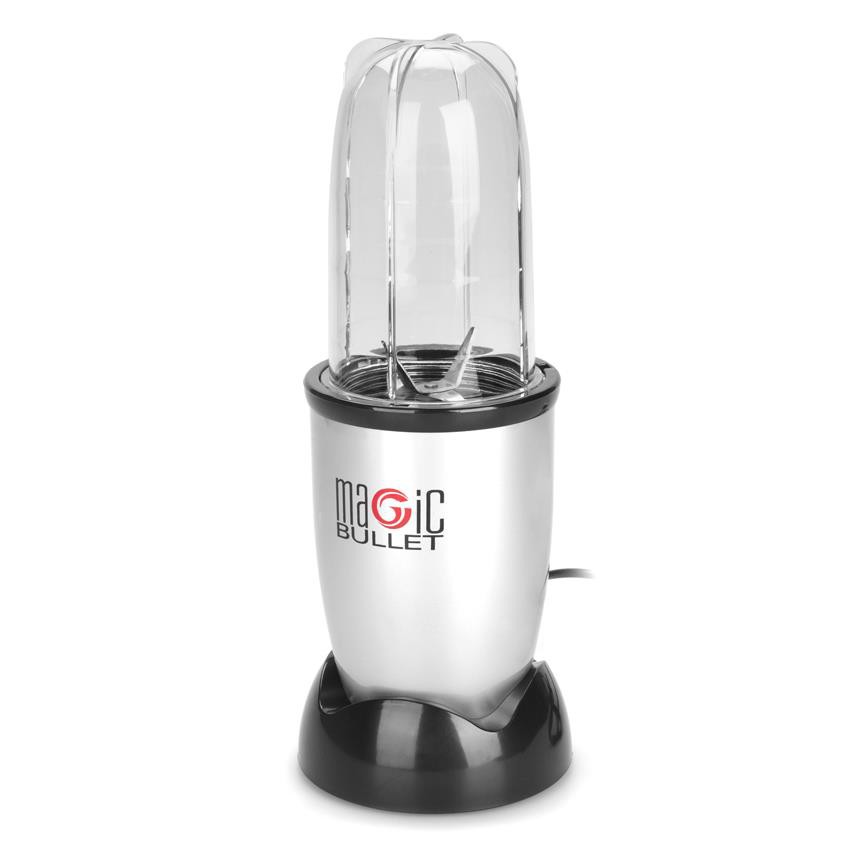 A French baguette works best for this recipe, but you can also spread it on crackers.
½ cup sun dried tomatoes
¼ cup basil
2 Tbsp olive oil
¼ teaspoon lemon juice
salt pepper
Add all ingredients to a small bowl and whisk several times until the mixture is smooth.
SPINAC AVOCADO PESTO
Everything you love in a classic pesto with a creamy and heart-healthy touch! Toss with whole wheat or brown rice pasta, spread on sandwiches, or use to make delicious salad dressings and sauces.
1 spinach cup
½ avocado
6 basil stems, only leaves
1 Parsley Board
1 Cam Cam Camer
3 TBSP Lemon juice
1 TBSP olive oil
1 tbsp. )
Add all ingredients except olive oil to Magic Bullet and beat until a thick paste forms.
Add olive oil and mix again, adding more oil as needed.
Enjoy pesto in your favorite dishes or freeze pesto in ice cube trays for long-term storage.
HOMEMADE GRANOLA
Make a batch of very simple homemade muesli and store it in an airtight container for up to a month. Pack small purse or car bags to satisfy any sudden cravings. Add unsweetened almond milk to breakfast cereal or simply garnish with yogurt and fresh berries.
1 cup whole oats
2 tablespoons of fried cinema
2 stable of ground seeds of flax
1 tablespoon of seeds Chia
2 tablespoon of wheat germ
2 tbSP olive oil, divided by
900 2 tablespoons 900
Your favorite dried fruits and nuts
Preheat oven to 350 degrees Fahrenheit. Grease a baking sheet with one tablespoon of olive oil.
Add the oats and toasted quinoa to the bowl and mix thoroughly.
Add remaining ingredients to Magic Bullet and blend until crumbly.
Pour mixture into container with oatmeal and quinoa and mix thoroughly.
Place all ingredients on a baking sheet and bake for 15-20 minutes or until browned.
Remove from oven, stir and let cool completely.
After cooling, mix with dried fruits and nuts of your choice. Enjoy
FAQ
What can't be added to Magic Bullet?
The padded blade is not dishwasher safe. Flat and Cross Blades The Magic Bullet has two blades: a flat blade for whipping cream and chopping hard foods such as coffee beans and spices, and a cross blade for chopping, grating and blending foods such as onions, cheeses, meats and frozen drinks.
How long should Magic Bullet be mixed?
Watch your smoothies; it should mix to the desired consistency in 30-60 seconds. Try adding more liquid to the cup to get everything flowing again, or shake the cup to free any "stuck" ingredients if you notice any ingredients that are stuck or have stopped moving.
How long does a Magic Bullet last?
The Magic Bullet has a standard one year warranty and I believe you can use it for a maximum of two years.
Can frozen fruit be mixed in the magic pool?
In our tests, despite having a 250W motor, it was powerful enough to mix frozen fruit and most other ingredients when the right amount of liquid was added to the mixing container. We were impressed with how easy it was to make some of the silkiest smoothies with the Magic Bullet.
Can I put water in the Magic Bullet?
No, the Magic Bullet or any other sealed blender cannot be used to mix hot liquids. The pressure that builds up inside the blender as a result of heating can be dangerous. Never use anything other than cold, cold, or room temperature ingredients in Magic Bullet.
What applications does the Magic Bullet have?
The tiny smoothie machine is just one feature of the Magic Bullet. You can also use it to make soups, sauces and ground spices with the right ingredients. Here are some tips to help you move forward: fruit smoothie.
How can the Magic Bullet be used?
Smoothies, protein powders and other non-frozen ingredients work best in Magic Bullet.