Make carrot baby food
How to Make Carrot Baby Food (Carrot Puree)
How to make carrot baby food by cooking and blending carrots into a smooth and creamy puree. Carrot puree make a great stage 1 starter food for babies.
A couple weeks ago I shared all about introducing solids to baby, my approach with Olivia and what foods we'd tried so far. Honestly, I had no intentions of sharing baby food recipes, but I've been having so much fun making it for Liv and everyone has seemed really interested so here we are.
For this first post, I thought I would share a simple recipe for an easy stage 1 food for babies 4 month and up, homemade carrot puree.
Like sweet potato and winter squash, carrot puree makes a great stage 1 food for babies because it can easily be pureed until thin. Carrots are also low on the allergy scale and easily digested by a tiny tummy.
Olivia's first food was sweet potato puree and then avocado, but carrots came quickly after these two foods.
Homemade Baby Food
Let me start by saying that I know homemade baby food isn't always an option and that's okay. When we were on vacation I bought a couple baby food pouches for Olivia. She gobbled them up. That said, the majority of her food is homemade because I really enjoy cooking and making food for Liv has been really fun for me. I also like knowing that she's eating fresh, nutrient-rich food that's been made with love. That might sound corny, but it's true.
When researching how to make homemade baby food I also researched how shelf-stable baby food is made. The shelf-life of jarred store-bought baby food is 2 years, which means you could be feeding your baby shelf-stable food that's older than they are! Isn't that wild to think about?!
And while I haven't tasted store-bought carrot baby food, I imagine that this homemade carrot puree tastes way better!
Carrot Nutrition for Infants
Carrots are a such a nutritious first food! They are high in beta-carotene, a red-orange antioxidant that converts to vitamin A in the body.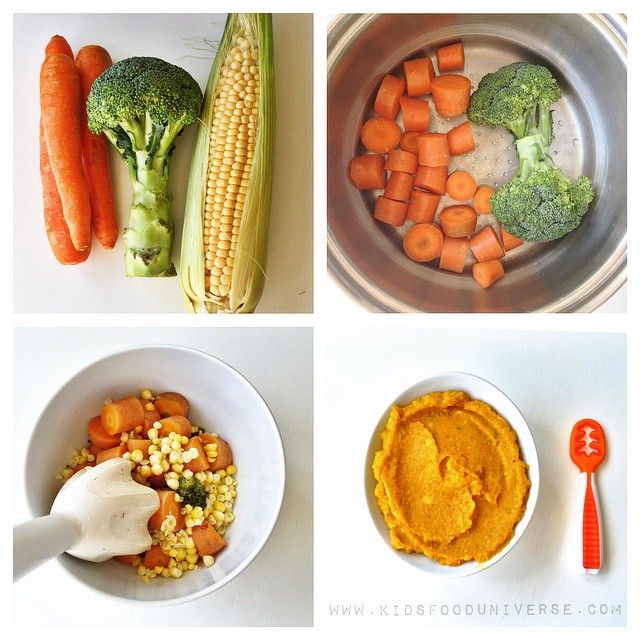 Vitamin A is known to boost eye health and support the immune system. Carrots also contain vitamin C, iron, calcium and fiber, which can be helpful for normal bowel movements in babies.
What Kind of Carrots to Use
I like to use fresh, organic whole carrots. Just wash the carrots well and peel them before chopping and cooking. I know it's an extra step, but I do recommend peeling them to remove any dirt particles and/or pesticide residue. I also think removing the peel of the carrots makes them taste better. They taste super earthy to me when the peel is on. You can also use baby carrots, which makes the chopping process faster because they've already been peeled.
I personally like to buy organic foods for making homemade baby food, but also realize this isn't an option for everyone so buy what you can afford.
How to Make Carrot Puree
Peel and chop carrots.
Cook the carrot chunks by steaming, boiling or roasting.
Transfer cooked carrots to a blender or food processor. I've been loving my Vitamix for blending up baby food. It gets the purees super smooth!
Blend until smooth, adding breast milk, formula or water to thin – the carrot puree will likely be a bit too thick for stage 1 eaters without adding some sort of liquid to thin the puree. I like using breast milk or formula for extra nutrients, but you can use water as well (water used for the steaming or boiling process works great).
Let carrot puree cool and serve right away or portion into storage containers or ice cube trays for later use.
Carrot puree an be stored in the fridge for 3 days or in the freezer for 3 months.
How to Store Carrot Baby Food
Once you have the carrot puree blended to the consistency you want, let the mixture cool and then transfer into BPA-free storage containers or into an ice cube tray. I've been using silicone ice cube trays and these 4 oz glass storage containers.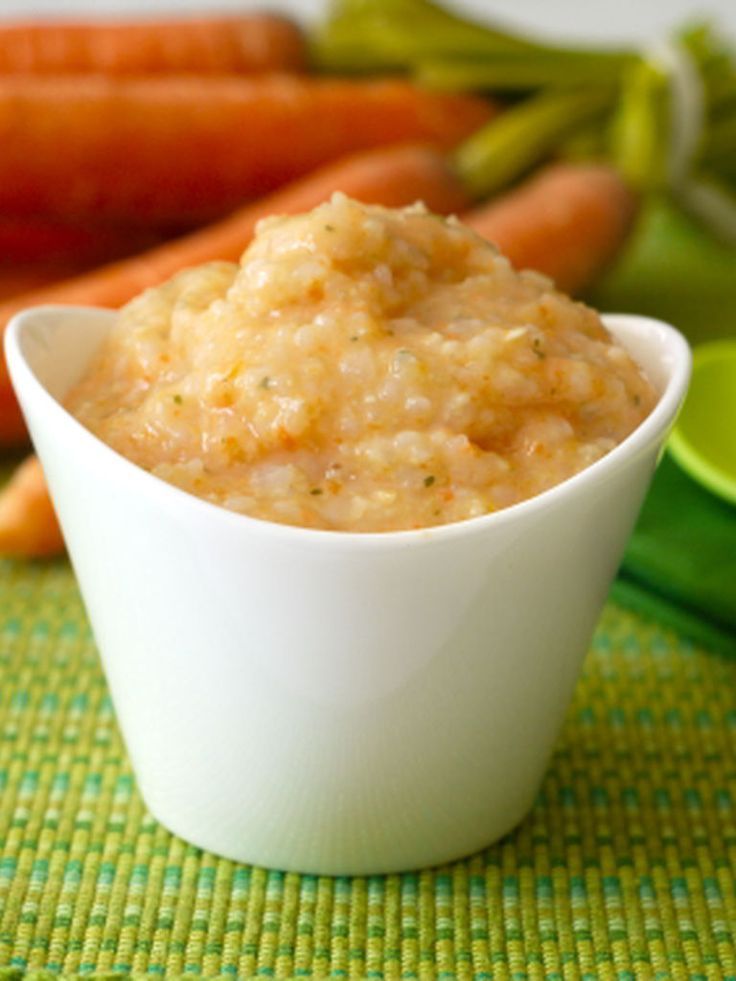 The ice cube trays are great for younger babies who aren't eating as much volume because you can defrost one cube at a time. While the 4 oz jars are great for older babies who are eating more than 1 oz at a time.
We had the ice cube trays on hand and I just recently bought the WeeSprout glass storage containers that are specifically for baby food. I like that they have measurements on the side of the jars and that they're glass instead of plastic (no worry about BPA). They are also freezer, dish-washer and microwave-safe. Plus they come with colorful lids that you can write on with a dry eraser marker to note the item and date.
The fresh carrot puree will keep in the fridge for 3 days and in the freezer for up to 3 months.
Don't Forget to Label
I highly recommend labeling any baby food you make before storing! It's amazing how quickly you forget what day you prepped the food once it goes into the fridge or freezer. #mombrain
How to Reheat or Thaw Frozen Carrot Puree
To thaw frozen pureed carrots, I recommend taking the jar out of the freezer the night before you want to use it so it can defrost in the fridge overnight.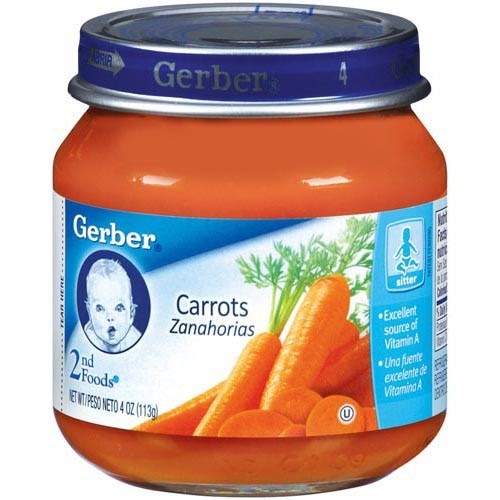 If you need to use it right away, you can thaw it using a water bath. Some people will recommend microwaving the frozen puree using the defrost seating but I prefer these two methods:
Defrost in the refrigerator: Place frozen puree cubes into a jar or baby's serving dish, cover, and place in the refrigerator overnight. If you stored the puree in a jar or storage container, simply place the jar the fridge.
Water bath: Place frozen pureed cubes in a small container and set in another larger container with warm water. Replace the water as needed. Once defrosted, portion the food into individual bowls, cover, and refrigerate until serving.
Be sure to use any of the defrosted food within 48 hours of being defrosted and do not re-freeze.
Baby Food Combinations with Carrots
Once your baby is ready for stage 2 foods that are combinations, you can blend different fruits and veggies into the carrot puree. Here are some ideas of foods and spices  that pair well with carrots.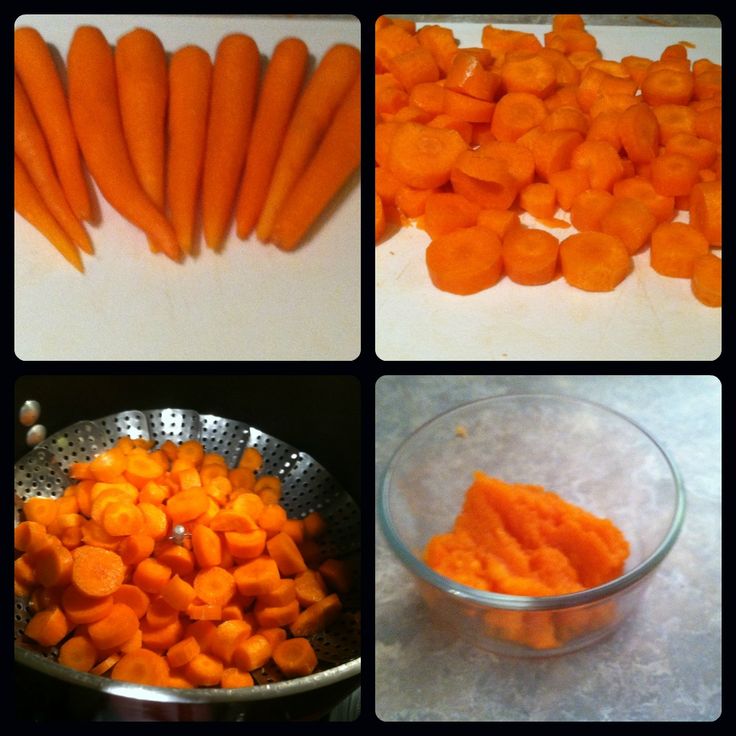 Green veggies – peas, broccoli, green beans, zucchini, spinach
Orange veggies – butternut squash, sweet potatoes
Fruits – apples, peaches, pears
Carbs – brown rice, lentils, quinoa
Protein – beef, chicken
Herbs and Spices – cinnamon, ginger, cardamom, cumin, paprika, nutmeg, curry, mint
More Baby Food Recipes and Resources
Baby Oatmeal
Introducing Solids to Baby
6 Baby Food Combinations (Stage 2)
Sweet Potato Puree
Avocado Puree
Butternut Squash Puree
Pea Puree
Peach Baby Food
Banana Puree
Smash Cake
Banana Pancakes For Babies
Baby Yogurt Melts
Carrot Baby Food
4 from 39 votes
How to make carrot baby food by cooking and blending carrots into a smooth and creamy puree. Carrot puree make a great stage 1 starter food for babies.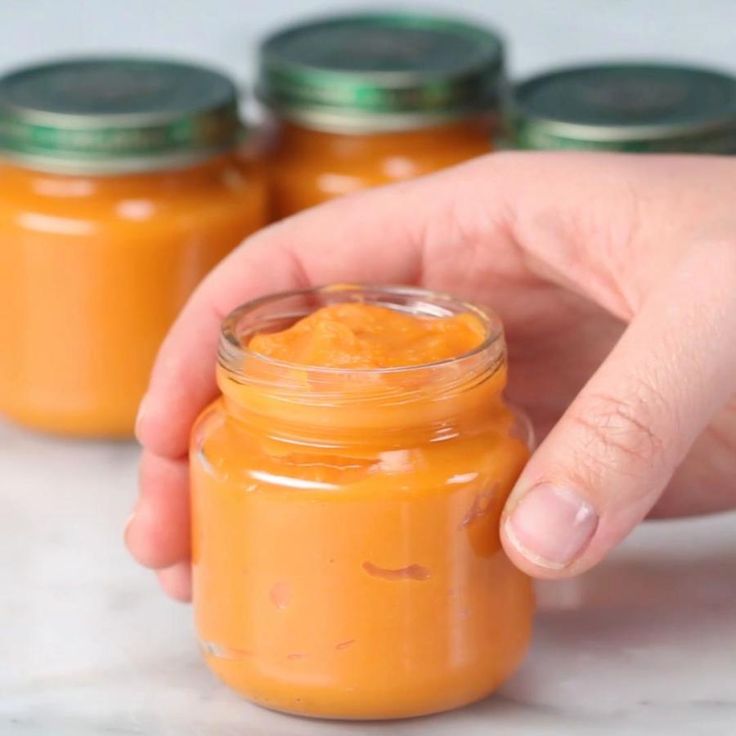 Print Recipe Pin Recipe
Prep Time 5 minutes
Cook Time 20 minutes
Total Time 25 minutes
Servings 12 oz
1 lb fresh organic carrots
1/4 – 1/2 cup breast milk, formula or water, to thin
spices or herbs of choice, optional
Peel carrots and chop into chunks. Try to make the carrot chunks around the same size so they will finish cooking around the same time. The smaller the chunks, the faster they will cook.

Fill a pot with about 1 inch of water, add carrots to a steamer basket and place inside of the pot. Bring water to a low boil, cover with lid and steam carrots for 15-20 minutes, or until fork tender. The cook time will depend on the size of your carrots.

Once carrots are tender remove pot from heat and allow carrots to a cool a bit before transferring to a blender or food processor. Puree carrots in the blender or food processor, adding liquid (breast milk, formula or water) as needed to get the desired consistency. If using water, the water leftover from steaming or boiling the carrots works great.

Transfer carrot puree into storage containers and store in the fridge for 3 days or freezer for 1 month.
You can boil or roast the carrots instead of steaming. See my tips in the blog post above.
Serving: 4oz Calories: 62kcal Carbohydrates: 14g Protein: 2g Sodium: 116mg Fiber: 4g Sugar: 9g
Author: Brittany Mullins
Course: Side
Cuisine: Baby Food
Keyword: carrot baby food
DID YOU MAKE THIS RECIPE?
Please leave a comment and star rating on this post and share on social media using the hashtag #eatingbirdfood. I love seeing your recipe shares!
Carrot Puree Recipe for Baby (Stage One)
Home » Feeding Style » Baby Food Purees » Stage One » Carrot Puree Recipe for Baby
This Carrot Baby Food Puree is a great starter puree for your baby! Filled with nutritious steamed carrots and a pinch of nutmeg, this easy-to-make and fresh-tasting recipe is a great starter puree for your baby.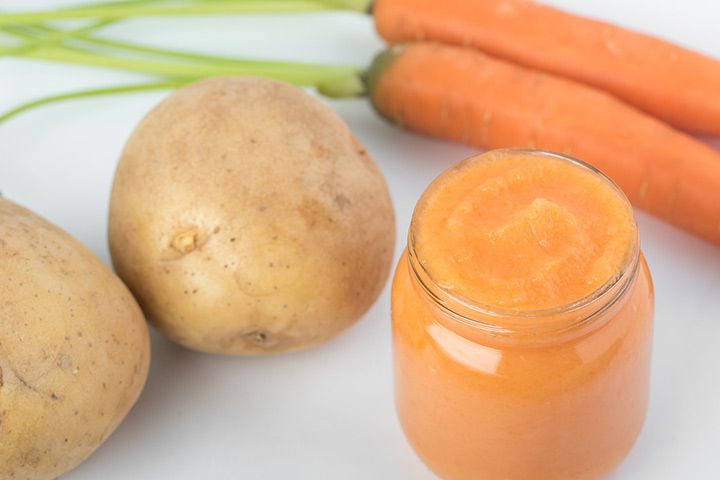 Great for Stage One or 4-6+ months.
Medically reviewed by Jamie Johnson, Registered Dietitian Nutritionist (RDN), and Lauren Braaten, Pediatric Occupational Therapist (OT).
This baby food puree is sssoooooo fresh, colorful, and full of essential nutrients for your baby that it's almost too intense to look at 🧡 seriously, #nofilter!
But believe me, this mouthwatering carrot puree is for real!
This fresh-tasting homemade puree is made with steamed carrots and a pinch of nutmeg that brings out the earthiness of the carrots. Honestly, they're a flavorful combo made for each other. 😋
If you compare the color, taste, or texture of this homemade recipe to its store-bought counterpart, you would be shocked at the difference🙅‍♀️… and not in a good way.
The good thing about realizing the difference is that it will get you completely hooked on making your little one their own homemade baby food purees.
After all, we only want the best 🏆 for our babes!
Is it your first time making homemade baby food? Then, I suggest you start this journey by reading my in-depth Guide on how to Make Homemade Baby Food.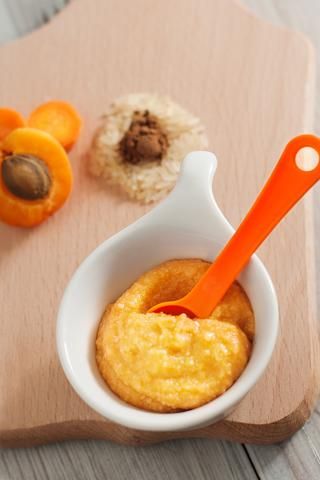 The detailed guide goes over all the important information such as the best cooking tools to have on hand, safe storage, how to know when baby is ready for solids, how to introduce purees, the best first foods for baby, and more! You can also check out my best-selling cookbook for even more information and recipes.
Carrot Baby Food Video
Watch this video to see how easy it really is to make this homemade Carrot Baby Puree!
Reasons to Love this Carrot Puree
creamy and smooth
nutrient-dense — good source of fiber, vitamin C, and potassium, high in vitamins A and K, and contains folate and vitamin B6
baby food for 4-6 months and up — stage 1 baby food puree 
freezer-friendly
fast to make — done in less than 20 minutes
great for baby's first bite
tastes yummy — your baby will love it
Ingredients
Carrots: This star ingredient is easy to find and usually very inexpensive. If your budget allows, I recommend going for the organic version as the cost per ounce is only pennies more than the conventional version. You can also use frozen carrots, you will just need to add in a few minutes to the cooking time.
Nutmeg: We are going to add a pinch of nutmeg to this puree to tone down some of the carrot's natural sweetness with earthy spice. You can always skip the nutmeg if you prefer.
Tips on Peeling Carrots: It's totally up to you if you peel the carrots or not. Since we are pureeing the cooked carrots until smooth, there will not be any difference in the taste or texture. However, there will be a little more fiber in the baby food, so if it's your baby's first time eating carrot puree, you may peel the carrots just so you don't overload your baby's tummy with too much fiber.
Health Benefits of Carrots
They contain a ton of beta-carotene, the precursor to vitamin A, which is necessary for protecting eye health and immune function.
High source of antioxidants to help strengthen immunity
Good source of fiber, which helps keep the digestive system working properly
High in vitamin K, which is necessary for blood clotting
Contains calcium to help strengthen bones
Step-by-Step Instructions
Peel and Chop: Wash, peel and roughly chop the carrots into pieces the same size.
Steam: Place the carrots inside a steamer basket and steam for 10-12 minutes or until tender.
Transfer: Transfer the cooked carrots into a blender, then add nutmeg.
Blend: Puree until smooth, adding water if needed to thin out the puree.
Serve: Serve or freeze for later.
Tools Needed
These tools will make it a lot easier for you to make this healthy Sweet Potato puree.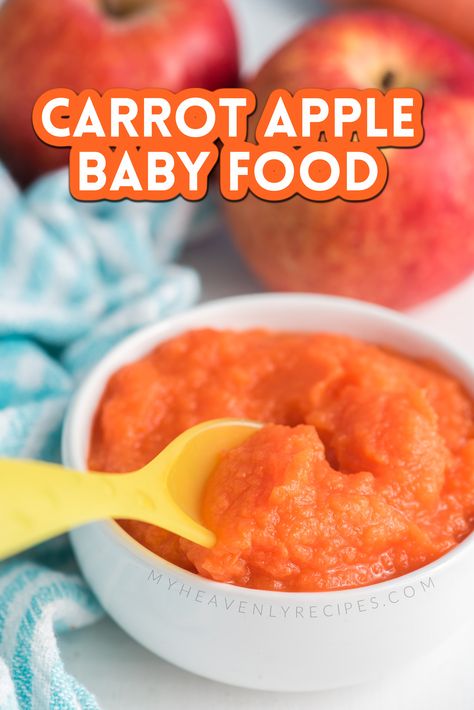 For more of my favorite kitchen tools make sure to check out my shop.
blender or food processor
saucepans
knives
veggie peeler
spatula
freezer tray
storage containers for fridge
stasher bag
reusable pouches
Other Cooking Methods
While I love the crisp flavor you get when you steam the carrots, there are several ways you can cook carrots for baby food. 
Roasting
Peel and roughly chop 2 pounds of carrots before placing them onto a baking sheet. Drizzle with 1-2 teaspoons of high-quality olive oil and sprinkle with spice (if preferred). Roast in a preheated 425-degree F oven for 20 minutes or until tender when pricked with a fork. Puree in a blender as directed below. 
Boiling
Place 2 pounds of peeled and roughly chopped carrots into a medium saucepan, fill with water until the carrots are covered, and bring to a boil.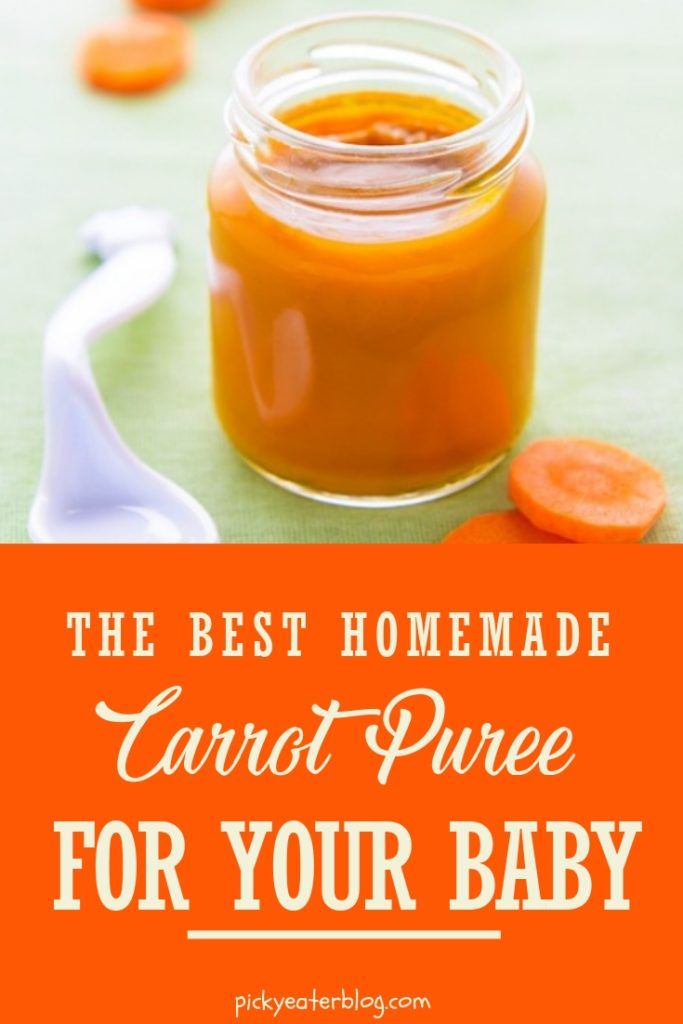 Reduce to a simmer and cook for 15 minutes or until tender when pricked with a fork. Puree in a blender as directed below. Note that boiling tends to leave foods less nutritious since much of the nutrients leach into the water while cooking, and then that water is typically discarded. To preserve maximum nutrients, you may want to choose roasting or steaming. If you prefer boiling, save some of the water so you can use it as your liquid for thinning out the puree. 
Frequently Asked Questions
Can carrots be baby's first food?
Carrots can 100% be your baby's first food if you want it to be. It is recommended to wait to introduce the top eight allergen foods to your baby once a few other well-tolerated foods have been introduced, but otherwise, foods can be introduced in any order so choose whatever you are most excited for your baby to have.
When can babies have carrots?
Babies can have carrots as one of their first foods.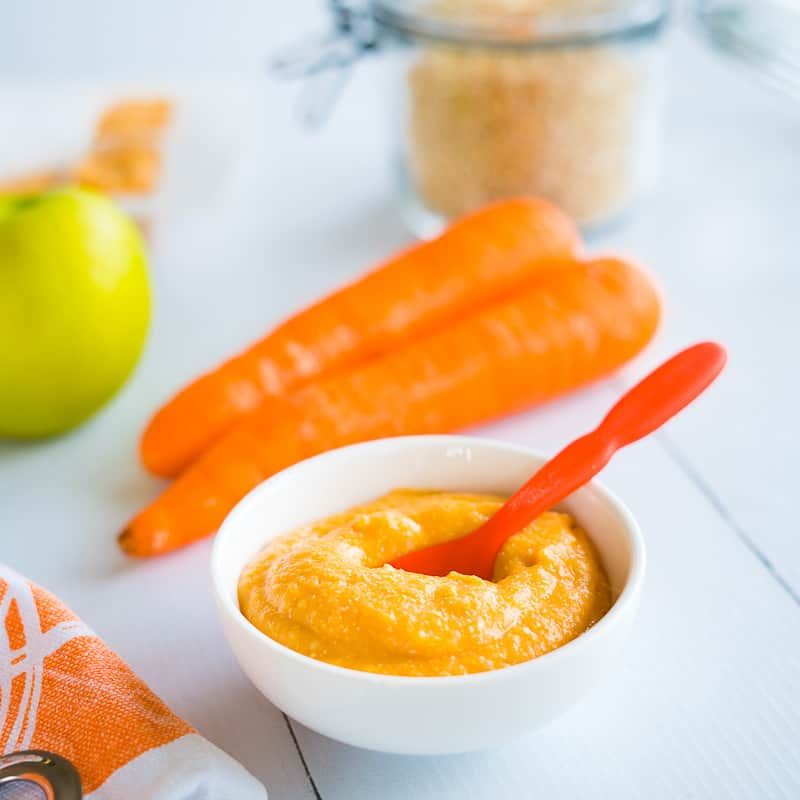 When a baby can start on solids is determined by their own rate of development, which generally comes between 4-6 months of age. Some of the developmental milestones babies need to reach in order to start solids include: if your baby has solid control of their head and neck, if your baby has doubled in weight, and if your baby is reaching for or opening their mouth when you eat (see my guide here). Before you start your baby on purees, you should consult with your pediatrician to make sure your child is developmentally ready.
Are carrots a common allergen for baby?
No, carrots are not a common allergen, however, as with any food, start with a small portion and be aware of any signs that might be an allergic reaction after introducing it.
Do carrots cause constipation for babies?
Steamed carrots, though unlikely, may cause constipation in some babies, so avoid giving too much.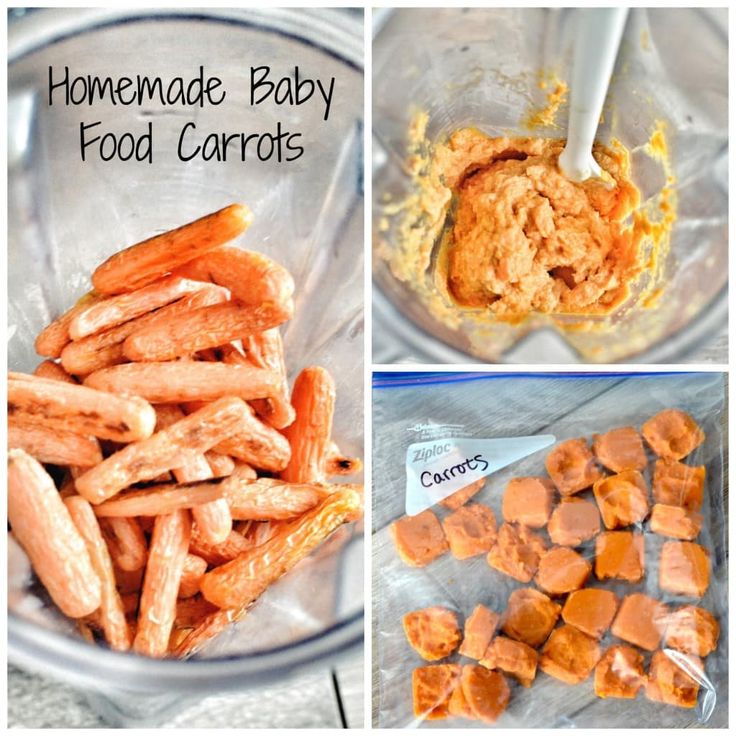 Can you add spices/herbs to this puree?
Yes! In this recipe, we are adding a pinch of nutmeg, but feel free to use the following spices instead: cumin, cinnamon, cloves, garlic, thyme, rosemary, or fresh ginger (see quantity recommendations in the recipe card). 
Tip on Spices: I always add spices or herbs to my baby food purees, but you can choose to leave them out in all of your baby food. You do you! Either way, this puree will surely taste amazing. 
How to Store Carrot Baby PureeRe
frigerator
You can store this puree in an airtight container in the fridge for up to 4 days. 
Freeze
r
This puree can be frozen for up to 4 months.
Spoon puree into a freezer storage container – do not overfill. 
Place the lid on the storage container or cover with a piece of saran wrap, and label with the date and recipe name.  
Place the tray into the freezer and let it freeze completely — preferably overnight. 
Pop-out the baby food cubes and place them in a ziplock baggie or stasher bag. Don't forget to relabel the baggie or stasher bag for future reference.
Need more information on how to store your baby foods? Head over to my Best Baby Food Storage Containers – Plus 6 Tips on Freezing and Thawing post!
Label Tip: Don't forget to label your purees before you place them in the fridge or freezer with the name of the puree and the date you made it. Take it from me; by the end of the week, you will completely forget what is in your freezer and how long it's been there. 😉
Great Carrot Combination Purees
While Carrot Puree is great and satisfying by itself, it's also super easy to mix and match with other nutrient-dense baby food purees. So give these fun flavor combos a try!
Apples
Sweet Potato
Pears
Parsnips
Peach
Multigrain Baby Cereal
Chicken
White Beans
Soft Tofu
Pumpkin 
Mango
Cauliflower
Yogurt
Beef
Carrots for Baby-Led Weaning: Carrots are also a great food to serve to your baby whole for baby-led weaning (6+ months) or as a finger food (9+ months).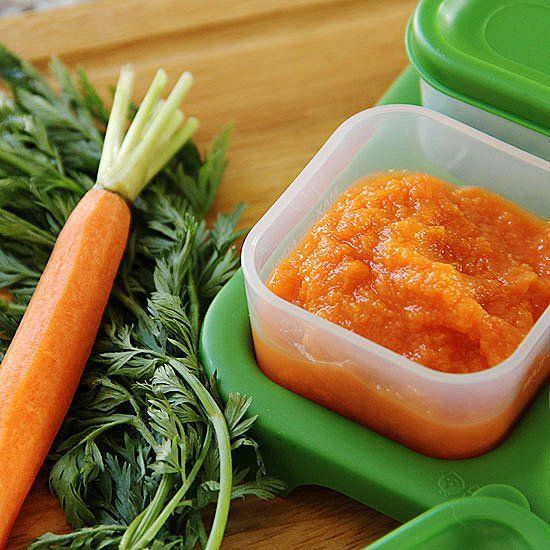 You can always serve baby a combination of purees and finger foods right from the start.
Puree Feeding Tips
Place a small amount of puree on the tray during spoon feeding, so that your baby can dip their fingers or hands in the puree. Allowing baby to explore foods in this way helps them learn to self-feed and can help them be more willing to try new textures and foods in the future.
Have a spare spoon (or three!) – even very young babies often want to be involved in feeding themselves as much as possible. Giving baby an extra spoon to hold can be helpful in giving her a sense of control and also promotes hand-eye coordination.Allow baby to use spoons as a teether during the meal. There are many great options out there but a few we particularly love include the Olababy 3 Piece Set, the NumNum Pre-Spoon GOOtensils, and the ChooMee FlexiDip Baby Starter Spoons.
Try adding a little seasoning or spice to purees – babies like flavor! Or consider changing the temperature of purees from time to time, to slightly warmed or slightly chilled. Varying these aspects adds to the sensory experience!
Or watch a shortened version of this video here.
1 lb carrots, trimmed, peeled and roughly chopped
pinch nutmeg (optional)
1/2-1 cup reserved water, fresh breast milk, formula or fresh water
Steam: In a medium saucepan, bring 2″ of water to a boil over medium heat. Place the carrots into a steamer basket, cover and cook for 9-11 minutes or until tender. Reserve steamer water. Let cool slightly.

Transfer: Place the cooked carrots into a blender or food processor and add a pinch of nutmeg, or any spice/herb you are using. Add in 1/2 cup of liquid

Puree: turn on the blender or food processor and puree for 1-2 minutes on medium. If puree is too thick, add in 1/4 cup liquid at a time, until you achieve desired consistency. I had to add in 1 1/4 cup water.

Eat: Serve and enjoy, or freeze some for later.
Age: 4-6 months and up
Yield: roughly 24 ounces
Notes on Nutmeg: adding spices to your baby's first purees is completely optional but totally safe. Nutmeg rounds out the acidic taste carrots sometimes have and make this puree taste grounded and full-bodied. 
Additional Spices: Feel free to substitute in a pinch or two of ginger powder,  freshly minced ginger, curry powder, cloves, finely minced fresh chives, or 1/4 minced garlic clove.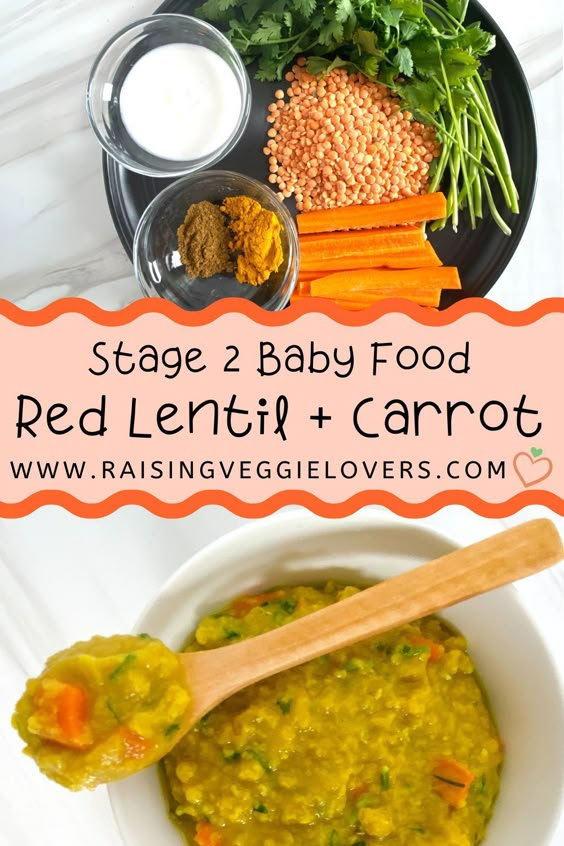 Freezer Tray
Blender
Tripp Trapp High Chair
Saucepan
Bumkins Baby Bowl
Did you make this recipe?
Tag @babyfoode on Instagram and hashtag it #babyfoode!
Pin <em>Recipe</em> Email <em>a Friend</em>
90,000 children's carrot puree - a simple and tasty recipe with step -by -step photos
recipes
Recipes for children
Children's carrot puree
We will need:
Carrots 250g Show as large photos with description
Step 1
1
1. Take a young carrot.
It is pre-washed and cleaned and cut into small cubes. nine0027
Step 2
2
2. Place the sliced ​​carrots in boiling water and cook over low heat for 20-15 minutes until soft.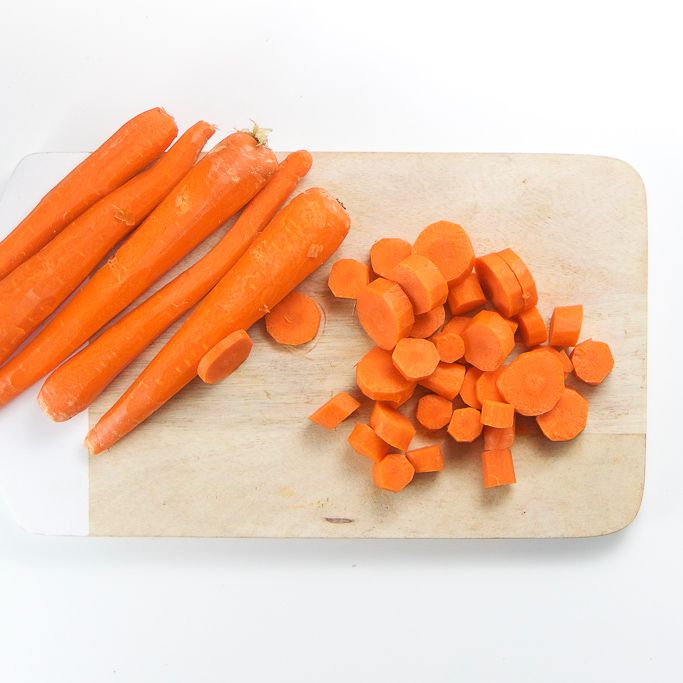 Tip
! Recommendation: Do not use sugar, salt and spices in children's meals.
Step 3
3
3. Rub the prepared vegetables through a sieve or puree them with a food processor, or with a blender.
Tip
! Recommendation: if you get a thick puree, you can add a decoction. Since the child will not be able to eat too thick puree and not get comfortable in the body. nine0027
Step 4
4
4. Carefully inspect the cookware for cracks (this should not be used).
Wash with degreasing agents and rinse thoroughly under running water.
Pour water into the bottom of each jar in a layer of 1-1.5 cm.
Turn on the microwave oven at maximum power (from 700 to 800 W and above, in this case, the time is simply reduced) for 3-5 minutes, depending on the volume of the container. nine0031 Using clean oven mitts, take out the hot dish and place it on the ironed cloth.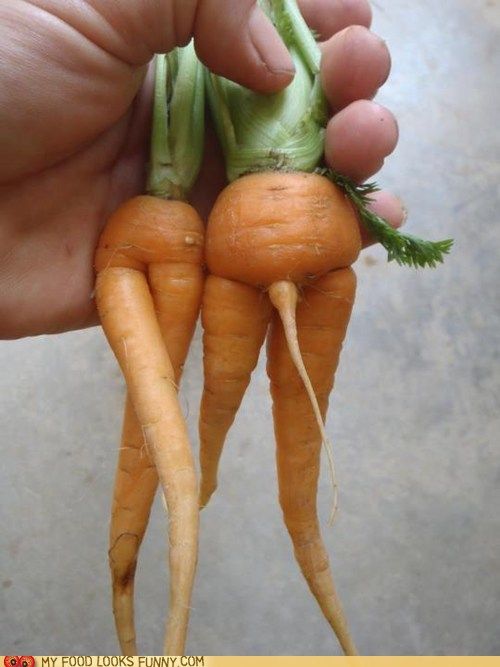 Tip
Sterilization involves the destruction of pathogenic microorganisms that may adversely affect the human body. On an industrial scale, this is achieved using high temperatures and pressures. At home, steam treatment is most often used. Warming dry cans in the oven is also used.
Recipe category: Recipes for children
Tags: puree, baby puree, carrot puree, vegetable dishes, healthy eating, vegetarian recipes, recipes for children
Similar recipes
Fragrant vegetable soup Baby squash puree carrot waffles Irish Mash - Colcannon Bell Pepper Soup Spinach mashed potatoes Delicate mashed potatoes from Chef Carrot cream soup Zucchini puree soup Baby zucchini and pumpkin puree Aligo or mashed potatoes with cheese Vegetable puree soup nine0028 Other recipes in category "Recipes for children" Oatmeal with pumpkin coffee marshmallow apple terrine Steamed lazy dumplings (in a slow cooker) Chicken muffins with cottage cheese and cheese Cottage cheese casserole with raisins and dried apricots Banana casserole in a slow cooker Cherry marmalade Homemade Adyghe cheese "Nests" of zucchini Baby squash puree Homemade milk sausages
Multicooker recipes

Vegetarian recipes

nine0004

Healthy eating

Recipes for children

New Year's recipes

Apple pastries and sweets

Salad recipes

First courses

Second courses
National dishes

Bakery products

Cakes and pastries

Desserts and sweets

Drinks

Preparations, pickles, jams

Sauces

Miscellaneous
Recipes for Kids
Carrot Puree Encyclopedia Baby Food
7-8 Months Gluten Free Dairy Free Flour Free Meat Free Sugar Free Egg Free Boil Low Calorie Lunch Vegetables First Food Snack Cooked Puree Recipes
No Comments
Levchuk Victoria©
Carrots are sweet and tasty, healthy and nutritious, that's why children love carrots! A small child is offered only boiled carrots, namely carrot puree, homogenized, homogeneous, without lumps.