Millet baby food recipe
Easy Millet Homemade Baby Food Recipes
Millet in Baby Food Recipes – When Can Baby Have Millet? Age for Introducing Millet is around 6-8 months
Millet is often thought of a "bird seed" and while it is an ingredient in bird seed, it is also a nutritious and versatile grain to offer to babies. Millet can be made soft and creamy or into couscous or even a main ingredient in pilaf.
Like barley, the size and shape of barley also makes it a great finger food! When your baby is moving on to finger foods, cooked millet makes a great food to help get baby's pincher grasp pinching.
The Goodness of Millet for Baby
Millet is rich in B vitamins, potassium, phosphorus, magnesium, iron, and is even considered a good protein source. Millet is very versatile and may be used as a cereal, as a pilaf or in any dish that uses rice.

Millet (one cup, cooked) Protein 6.11 g
VITAMINS
Vitamin A – 5 IU
Vitamin C – 0 mg
Vitamin B1 (thiamine) – . 18 mg
Vitamin B2 (riboflavin) – .14 mg
Niacin – 2.3 mg
Folate – 33 mcg
Contains some other vitamins in small amounts.
MINERALS
Potassium – 108 mg
Phosphorus – 174 mg
Magnesium – 77 mg
Calcium – 5 mg
Sodium – 3 mg
Iron – 1.09 mg
Also contains small amounts of manganese, copper and zinc.
When can Millet be introduced to baby?
Introduce millet to baby from 6-8 months of age. Making homemade millet baby cereal is great way to first introduce millet to you baby. As with all other foods, you should always consult your pediatrician when introducing solids as generalities may not apply to your baby.
How to select and store Millet for baby food
Whole Millet may be stored for several months in a cool dry place. Most packaged millet will have a "best if used by" date on the package to help you with storage times. Millet should be stored in an air tight container and preferably in your refrigerator.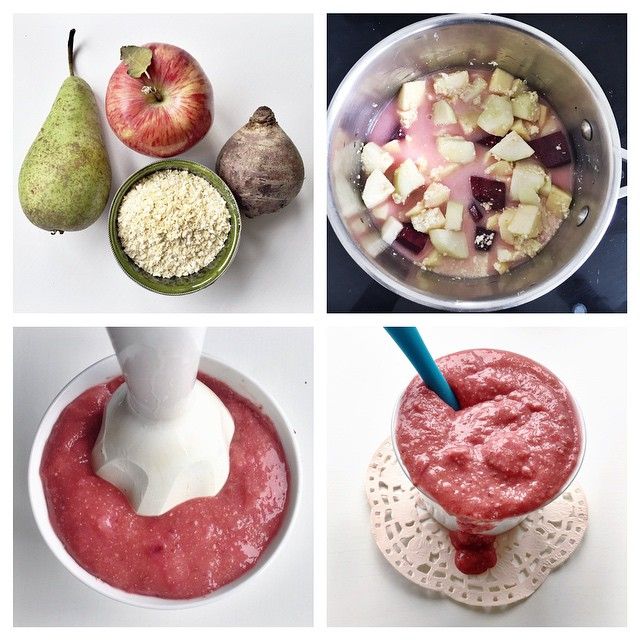 You can store millet in a cool dry place however ensure that you check on the status of the grains if you use them infrequently.
When using and storing ground millet for baby cereal, the natural oils that come from the grain may become rancid without refrigeration. When purchasing any type of milled whole grain, it's always best to buy smaller quantities to ensure that your whole grains are used prior to them going rancid.
The same "rules" apply to rice powder or oat powder, barley powder etc. that you have ground (milled) for your homemade baby cereal. You should store it in an air tight container, in a cool dry place but preferably in the refrigerator if your home is warm.
The best way to cook Millet
When cooking ground millet "powder" for homemade baby cereal, use about 1/4 cup of powder per 1-2 cups of water – more or less as you see fit. The key is to whisk whisk whisk as you are cooking to avoid clumping.
If you soak whole grain millet for a few hours, you may cook it like rice.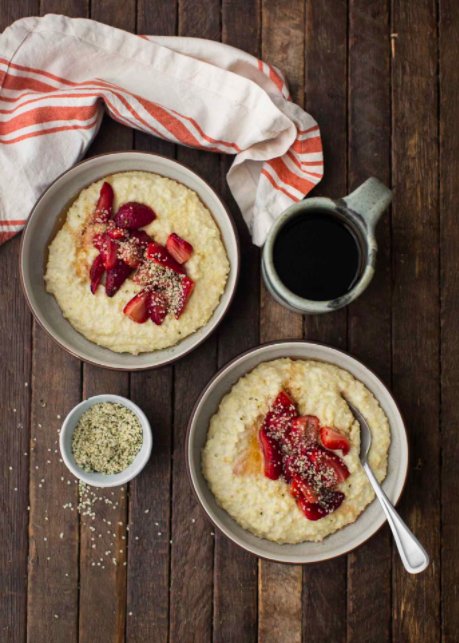 It will take about 20 minutes. Millet will add texture to soups and stews. You can also add it (in its dry, un-soaked form) to baked goods much as you would add wheat germ.
Millet will expand much like rice so a good rule of thumb is 1 cup of millet per 2-3 cups of water when using it without it being ground.
Add pureed fruits and vegetables to baby's homemade millet cereal – ensure that you have followed the 4 day wait rule.
Millet Baby Food Recipes
Toasted Millet Baby Cereal
Ingredients:
1 tablespoon vegetable oil – use olive oil for more nutrition.
1 cup whole grain millet
2 cups boiling water
Directions:
Step 1: In a large pan, heat oil. Add 1 cup millet and saute. Stir the millet in the pan until it begins to "toast" and turn brown.
Step 1: Add 2 cups of boiling water. Cover the pan and simmer 30 minutes or until liquid has been absorbed.
Let stand for five minutes and then "fluff" a bit.
Step 1: You may add spices such as cinnamon, ginger and vanilla, and also fruits, veggies and/or other foods that are age appropriate for your baby.
---
Millet , Carrots and Apples Stew
Ingredients:
3 cups diced carrots
1/2 cup millet, uncooked
1 1/2 cups of water
1/2 cup apple juice (you may use water if you wish)
1/2 cup diced apples
Directions:
Step 1: In medium saucepan, combine carrots, the 1 1/2 cups water, the millet, diced apples and the apple juice.
Step 2: Bring the mixture to a boil then reduce the heat to low. Simmer your millet stew covered for approximately 20 minutes.
---
Millet Veggie Salad
Ingredients:
soft cooked millet(not pureed.)
soft cooked carrots – diced
soft cooked peas – smooshed if needed
soft cooked chicken or beef – diced or shredded into small bits
Directions:
Step 1: Toss all ingredients together in a bowl
Step 2: Serve as a finger food meal or snack.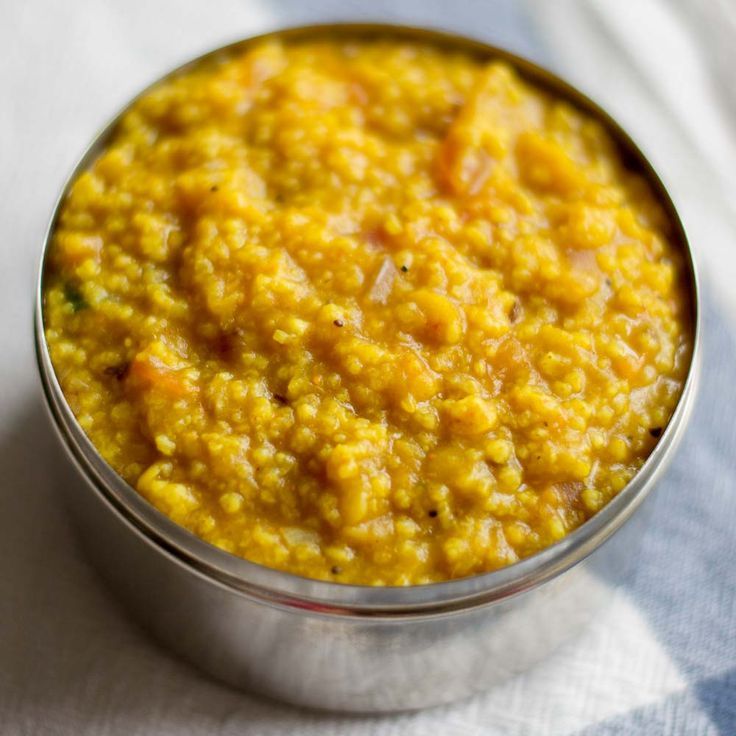 Foods Good to Mix With Millet for Baby Food
Fruits, vegetables, yogurt and meats are all good foods to add and mix with barley homemade baby cereals. Try cooking Millet in a Homemade Veggie, Chicken or Beef Stock.
† Millet Information from Walton Feeds
Remember, always consult with your pediatrician regarding introducing solid foods to your baby and specifically discuss any foods that may pose allergy risks for your baby.
This site complies with the HONcode standard for trustworthy health information: verify here.
SHARE ON FACEBOOK SHARE ON PINTEREST
Millet With Broccoli And Carrot
by Deepika // // 1 Comment
Jump to Recipe
Millet With Broccoli And Carrot, a savory meal for babies 8 months and above.
In the initial months, after introducing solids to my daughter. I gave her various combinations of fruits and vegetables.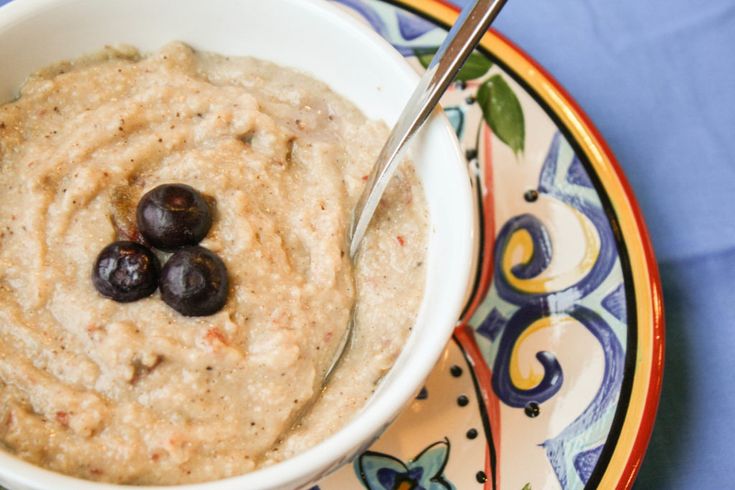 She enjoyed most of them, but she hated few. One of them was 'banana', which she still frowns at.
So there came a point where she had tried all the fruits and vegetable combinations which I could think of. Now, she wanted something different.
I thought it was a perfect time to introduce grains into her diet. I started with quinoa and then added 'millet'. Though it is said that you can introduce babies to millet from 6 months, but I wanted to play safe and introduced her at 8 months. 
Millet is a nutritious and versatile option for baby food. It can be used as a baby cereal, porridge as well as can be added to fruits and vegetables. It is a good source of protein. Besides protein, it also contains vitamin B, potassium, phosphorus, magnesium and iron.
Millet help in energy metabolism, enzyme activity, nervous system regulation and red blood cell production. These little grains are easily available pre-packed, in most of the whole food stores. After opening the packet, it's always good to store them in airtight containers in a cool dry place.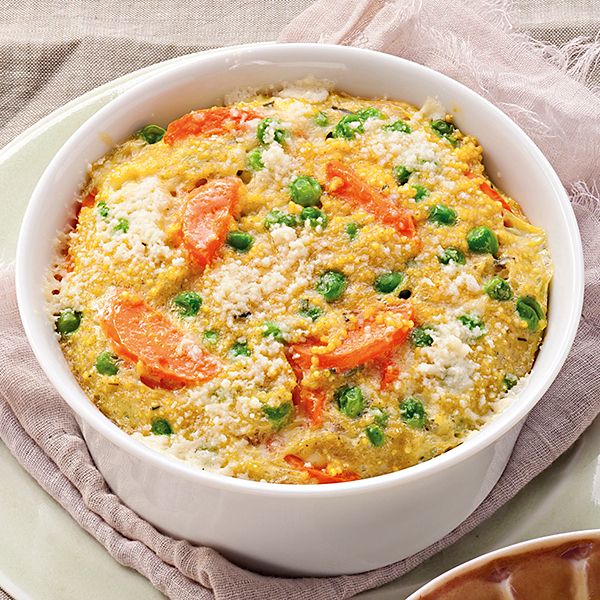 Millet With Broccoli And Carrot
Millet With Broccoli And Carrot, a savory meal for babies 8 months and above.
Course Dinner, Lunch
Cuisine Baby Food
Prep Time 5 minutes
Cook Time 20 minutes
Total Time 25 minutes
Servings 1
Author Deepika Haldankar
2 tbsp Millet
1/4 cup Carrot (chopped)
1/4 cup Broccoli (chopped)
A dash of Garlic Powder
A dash of Cumin Powder
1 cup Water
Wash broccoli and carrots well. Cut carrots into small pieces.

In a pot add millet, broccoli, and carrot along with spices and water.

Cook until everything turns mushy and tender. Adjust water according to your need.

Once done, smash or run through the food processor.

Serve
You can add a bit of organic unsalted butter to this recipe if the baby is ready to have dairy.
You can roast millet seeds a bit if you wish. I haven't roasted millet in this recipe.
Add more water to the pot during cooking, if the millet and vegetables are getting too dry.
Important Note:
Talk to your baby's Pediatrician before starting any new food.
© EasyBabyMeals. All the content is copyright protected. Do not use without prior permission.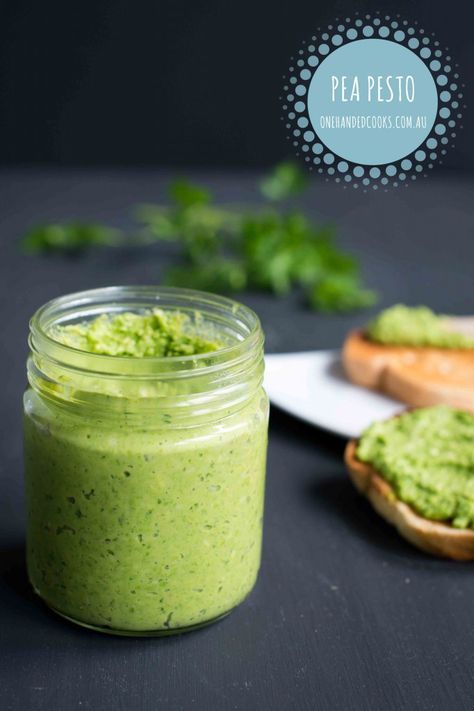 Strict Legal Action will be taken against Plagiarism.
This entry was posted in 8 months and Above and tagged broccoli, carrot, grains, iron, millet, potassium, vitamin B.
Millet in baby food
Feature: Contains gluten. Not suitable for first feeding
Millet are millet seeds. Millet is one of the most ancient cereal crops. It was brought to us by Asian nomadic peoples, millet was called the bread of the East.
Read also: Recipe. Dessert of wheat porridge and dried fruits
In 100 g millet contains 380 kcal.
Vitamins

Macronutrients

Microelements

B1 (thiamine) - 0.421 mg

B2 (riboflavin) - 0. 29 mg

B3 - 4.72 mg

B5 - 0.848 mg

B6 - 0.384 mg

Folic acid - 85 mg

E - 0.05 mg

K - 0.9 mcg

Potassium - 195 mg

Calcium - 8 mg

Magnesium - 114 mg

Sodium - 5 mg

Phosphorus - 285 mg

Iron - 3.01 mg

Manganese - 1.632 mg

Copper - 750 mcg

Selenium - 2.7 mcg

Zinc - 1.68 mg
Millet is obtained from millet - bright yellow groats. There are three types of millet: polished, crushed and millet. The most high-quality and valuable is polished groats, it is easier to digest by the human body. Millet is not subject to long-term storage. The brighter the color of the grain, the better the product in front of you.
Composition and nutritional properties of millet
100 g of cereal contains:
vitamins B1, B2 and B3,
60% starch,
fats 4%,
14% protein containing essential amino acids,
0. 6% fiber,
a small amount of sugars - up to 2%,
phosphorus, potassium, magnesium, calcium.
Useful properties of millet
Millet is the least allergen among all cereals. It is easily absorbed by the human body.
Millet dishes are necessarily included in the menu of people with problems of the gastrointestinal tract. Millet porridge is recommended for people with atherosclerosis, diabetes, liver disease, inflammation of the pancreas.
Millet has a lipotropic effect (prevents the deposition of fat), has a positive effect on the functioning of the cardiovascular system and hematopoiesis.
Potassium and magnesium contained in millet normalize the activity of the heart muscle, and phosphorus strengthens bone tissue and teeth.
Contraindications for use
In large quantities, millet porridge should not be consumed with low acidity of the stomach, pregnancy, and a tendency to constipation.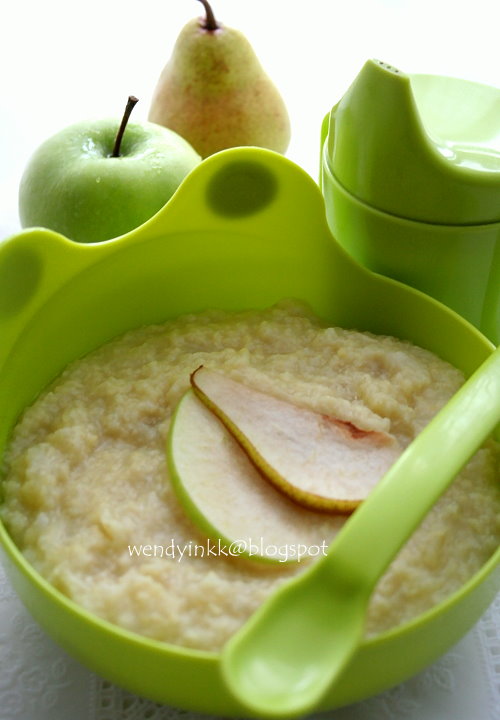 Millet in children's diet
Millet contains gluten (gluten), which means that it is necessary to postpone the introduction of millet porridge into the child's diet. In addition, it is quite heavy for the baby's stomach.
It is best to introduce the child to this product at the age of 2 years.
Read also : Cooking porridge: choosing cereals and learning to cook (video)
Preparation and consistency
Millet porridge is cooked for about 1 hour until the cereal becomes soft.
If you decide to introduce this porridge into the diet of a child from a year old, you must wipe it through a hair sieve before use.
Millet recipes for children
Millet porridge with vegetables
Ingredients :
millet - 200 g
sweet pepper - 1-2 pcs.
corn - 1 handful
carrots - 1 pc.
Cooking :
Peel and grate the carrots on a coarse grater.
Peel sweet peppers from seeds and stalks and cut into strips.
Pour millet into a saucepan, rinse.
Add corn, peppers and carrots.
Cook over low heat for about an hour.
Millet porridge with milk and pumpkin
Ingredients :
millet - 40 g
milk - 0.25 l
pumpkin - 50 g
butter - 1 teaspoon
some sugar
Cooking :
Boil half of the milk, add millet and sugar. Cook over low heat until tender, stirring constantly.
Boil the pumpkin cubes separately.
Pour millet porridge into a deep plate, add pumpkin and pour over the remaining milk.
Wheat with cottage cheese
Ingredients :
millet - 200 g
cottage cheese - 300 g
butter - 1 tbsp. spoon
some sugar
Cooking :
Rinse the millet well, add water (in a ratio of 1: 2), bring to a boil and cook until tender.
Cool the porridge, add cottage cheese, butter and sugar. Mix.
Put the finished mass into a baking dish.
Bake in the oven for 25 minutes.
Can be served with sour cream.
Bon appetit!
Read more recipes in the Baby food section
About when to introduce new foods into the baby's diet, about the beneficial properties of these products and how to diversify the crumbs menu with new dishes, read in Encyclopedia of Baby Food
Found a mistake? Select the text and press Ctrl+Enter to notify the editors
tags children food wheat porridge
Millet porridge with milk simple recipe - Kindergarten and child
In this article, you will read about the benefits of millet porridge, and also understand how quickly and tasty it can be cooked in milk using several different methods.
Your attention will be presented with 3 recipes on how to cook healthy millet without spending too much time cooking. Such recipes are quite simple not only for avid cooks, but also for beginners or schoolchildren who can cook their own breakfast.
Other useful articles:
How to cook corn porridge
How to cook millet porridge
How to cook pea porridge
People who lead a healthy lifestyle and adhere to proper nutrition very often start their day with a healthy breakfast of various cereals. Millet porridge is one of the most popular products, as it has a large amount of nutrients. It is not for nothing that this particular cereal is called "golden", because it is rich in various vitamins and minerals. Among the positive properties of this product are:
influence on metabolism, because due to the content of vitamin B6 it is significantly accelerated, which helps in weight loss;
the presence of phosphorus, which strengthens bones and teeth;
helps in the normalization of the heart;
has a positive effect on the condition of hair and skin;
helps muscles function properly.
Of course, millet porridge is incredibly healthy, however, like any other product, it should be cooked correctly and tasty. Let's look at the simplest options for making millet porridge with milk.
Millet porridge on the stove
Ingredients
millet 1 cup
water 2 cups
milk 2 cups
salt ¼ tsp
sugar to taste
butter to taste
Cooking step by step
1. Before cooking the millet, it must be carefully sorted out and then washed several times in hot water until it becomes clear.
2. Next, take a saucepan (preferably with a thick bottom), pour 1 cup of millet into it and fill it with 2 cups of water, then put it on fire.
3. After the water boils, remove the foam from the pot and cook until the water is almost completely boiled off, then pour in 2 cups of milk, salt a little, add sugar to taste and reduce the heat to a minimum.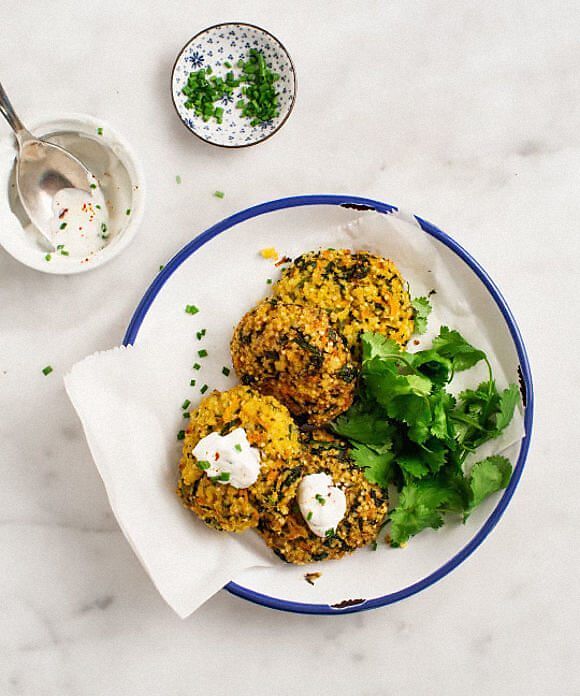 4. Cook the porridge until it thickens (approximately 15-20 minutes), stirring occasionally to avoid burning.
5. At the end of cooking, add the required amount of vegetable oil to the millet porridge, cover the porridge with a lid and let it brew for several minutes, then serve. Remember that the more butter in the porridge, the tastier it is.
6. If you prefer a more crumbly porridge, then choose a dark grain, but if you prefer a sticky porridge, choose a light grain. When buying, pay attention to the packing time of millet, because if it is stored in a bag for too long, it will start to taste bitter.
Millet porridge in the oven
Ingredients
millet 1 cup
milk 2 cups
salt 1 pinch
granulated sugar 1-2 tbsp. l.
butter 30 g
Step by step preparation
1. As in the first recipe, millet should be sorted and thoroughly washed until clear water.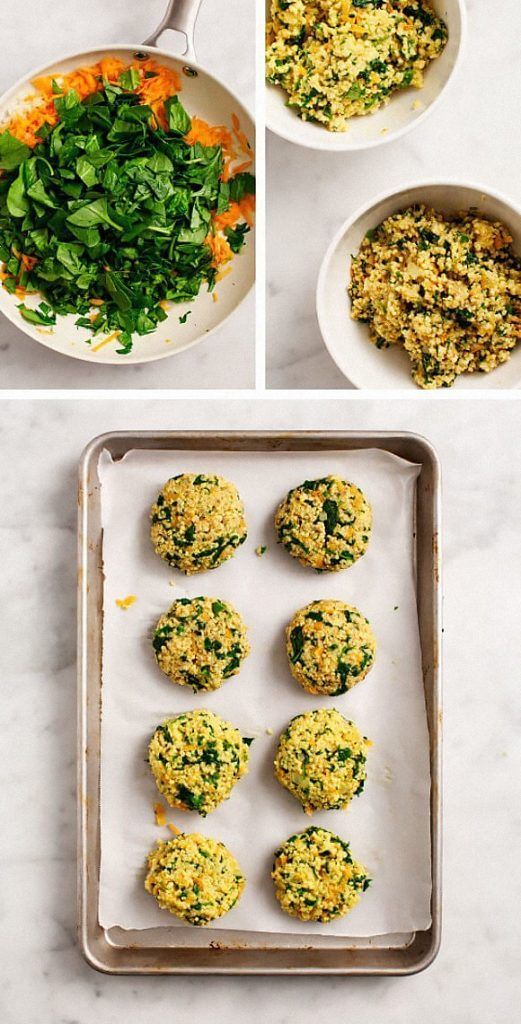 2. Pour the washed cereal with boiling water and leave to stand for 5-10 minutes, then drain the water and pour the millet porridge into pots.
3. Next, pour milk into pots in a ratio of 1:2, that is, if you have 50 g of millet, then you need to pour 100 ml of milk. If you want to get a thinner porridge, then pour milk in a ratio of 1: 3.
4. Put the pots on a baking sheet in a cold oven, then turn on the bottom heat to 180-190 degrees and cook the dish for 50-60 minutes.
5. 10 minutes before the end of cooking, add a small amount of butter to each pot and leave the millet porridge in the oven until fully cooked, then serve.
Millet porridge in a slow cooker
Ingredients
millet 100 g
milk 2.5% fat 650 ml
butter 30 g
granulated sugar 2 tbsp. l.
salt 1 pinch
Step by step preparation
1. First, sort through 100 g of millet and make sure you get rid of excess debris, then rinse it with 35 degrees water until the water is clear.
Then rinse the grits again in hot water to remove all the fat that forms during the storage of millet.
2. Pour the millet with water at room temperature and leave to infuse for half an hour.
3. After 30 minutes, pour the millet into the multicooker bowl, pour it with 650 ml of milk with a fat content of 2.5%, immediately add a pinch of salt, 2 tbsp. l. granulated sugar and 15 g butter, then mix everything.
4. Cook porridge in a closed multicooker in the "Porridge" mode for 1 hour. After the required time has elapsed, open the slow cooker, add the remaining 15 g of butter to the porridge, mix and arrange on plates.
5. If you do not use sugar, then you can cook porridge without it, and after cooking, add a small amount of honey or some sweet fruits in portions.
As you can see, millet porridge is not only very healthy, but also tasty, if it is properly prepared and cooked. When buying such cereals, always pay attention to its appearance and shelf life, because if you take low-quality products, you can hardly make a full breakfast from it, which will appeal to kids and older children.