Nhs baby food ideas
Baby and toddler meal ideas
If you need some inspiration to help you cook healthy and tasty food for your kids, try these meal ideas.
They are not suitable as first foods, but fine once your baby is used to eating a wide range of solid foods. Read more about your baby's first solid foods.
When preparing food for babies, do not add sugar or salt (including stock cubes and gravy) directly to the food or to the cooking water.
You can find more meal ideas and recipes on the Start4Life website.
Breakfast ideas for babies and young children
unsweetened porridge or lower-sugar cereal mixed with whole milk and topped with fruit, such as mashed ripe pear or banana
wholewheat biscuit cereal (choose lower-sugar options) with whole milk and fruit
lower-sugar breakfast cereal and unsweetened stewed apple with plain, unsweetened yoghurt
toast fingers with mashed banana and smooth peanut butter (if possible, choose unsalted and no added sugar varieties)
toast fingers with a hard-boiled egg and slices of tomato, banana or ripe peach
toast or muffin fingers with scrambled egg and slices of tomato
Lunch ideas for babies and young children
lamb curry with rice
cauliflower cheese with cooked pasta pieces
baked beans (reduced salt and sugar) with toast
scrambled egg with toast, chapatti or pitta bread served with vegetable finger foods
cottage cheese (full-fat) dip with pitta bread, cucumber and carrot sticks
Dinner ideas for babies and young children
mashed sweet potato with chickpeas and cauliflower
shepherd's pie (made with beef or lamb and/or lentils or vegetarian mince) with green vegetables
rice and mashed peas with courgette sticks
minced chicken and vegetable casserole with mashed potato
mashed canned salmon with couscous and peas
fish poached in milk with potato, broccoli and carrot
Finger foods for babies and young children
Finger food is food that's cut up into pieces big enough for your child to hold in their fist with a bit sticking out.
Pieces about the size of your own finger work well.
Examples of finger foods:
soft-cooked vegetables such as broccoli, cauliflower, courgette, parsnip and sweet potato
carrot or cucumber sticks and avocado
fresh fruits, such as apple (soft-cooked if needed), banana or soft, ripe peeled pear or peach
toast, pitta or chapatti fingers
unsalted and unsweetened rice or corn cakes
strips of meat without bones, such as chicken and lamb
cheesy (full-fat) toast fingers and cucumber
hard boiled eggs
omelette fingers
Healthy snacks for young children
Babies under 12 months do not need snacks; if you think your baby is hungry in between meals, offer extra milk feeds instead.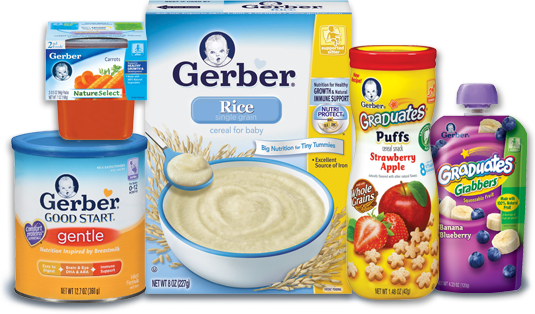 Once your baby is 1 year old, you can introduce 2 healthy snacks in between meals:
vegetables such as broccoli florets, carrot sticks or cucumber sticks
slices of fruit, such as apple, banana or soft, ripe peeled pear or peach
pasteurised, plain, unsweetened full-fat yoghurt
toast, pitta or chapatti fingers
unsalted and unsweetened rice or corn cakes
small strips of cheese
Getting your child to eat fruit and vegetables
It may take up to 10 tries, or even more, for your child to get used to new foods, flavour and textures.
Be patient and keep offering a variety of fruits and vegetables, including ones with bitter flavours such as broccoli, cauliflower, spinach and cabbage.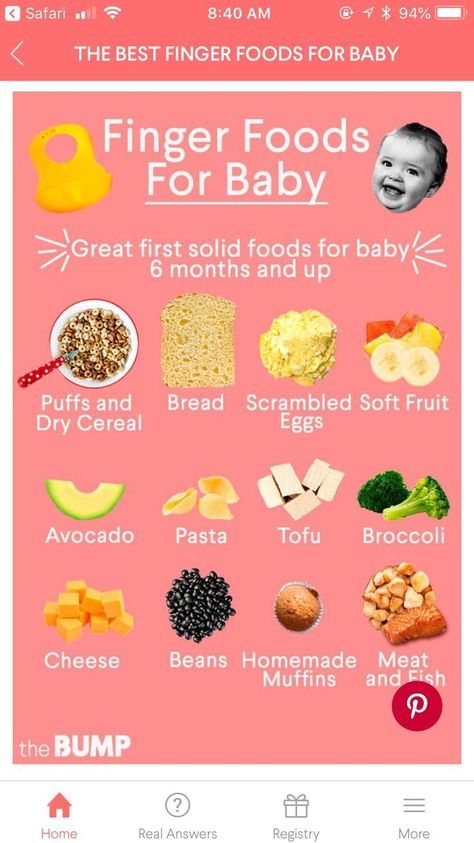 Try to make sure fruits and vegetables are included in every meal.
Try these ways to help your child eat more fruit and vegetables:
give carrot sticks, cucumber stick or slices of pepper with hummus as a snack
give apple slices with smooth peanut butter as a snack
mix chopped or mashed vegetables with rice, mashed potatoes, meat sauces or dhal
add vegetables to classic savoury dishes such as cottage or shepherd's pie, spaghetti bolognese or casseroles
chop prunes or dried apricots into cereal or plain, unsweetened yoghurt, or add them to a stew
for a tasty dessert, try mixing fruit (fresh, canned or stewed) with plain, unsweetened yoghurt.
Read more about how to help your baby enjoy new foods and fussy eaters.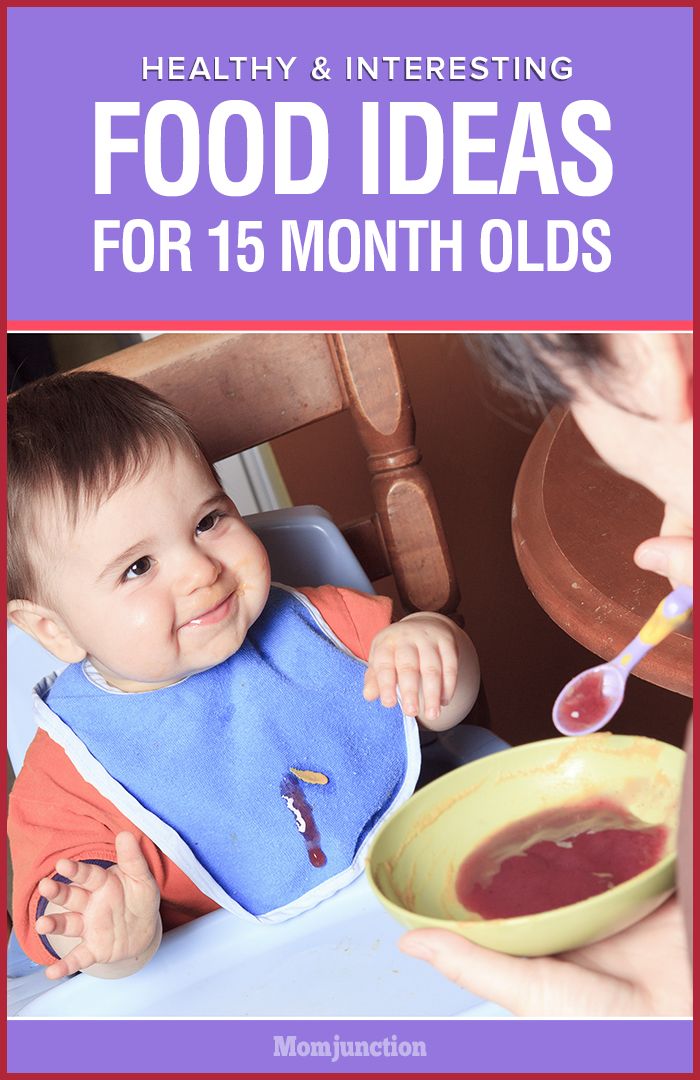 Drinks for babies and young children
From around 6 months, breast milk and first infant formula should continue to be your baby's main drink.
Whole cows' milk can be used in cooking or mixed with food from around 6 months but shouldn't be given as a drink until they are 12 months old. Whole milk should be given to children until they are 2 years old, as they need the extra energy and vitamins it contains.
Semi-skimmed milk can be introduced once your child is 2 years old, as long as they are a good eater and they have a varied diet.
Skimmed and 1% milk are not suitable for children under 5 years old, as they do not contain enough calories.
Sugary squashes, flavoured milk, "fruit" or "juice" drinks and sugary fizzy drinks can cause tooth decay, even when diluted. These drinks can also fill your child up so they're not hungry for healthier food.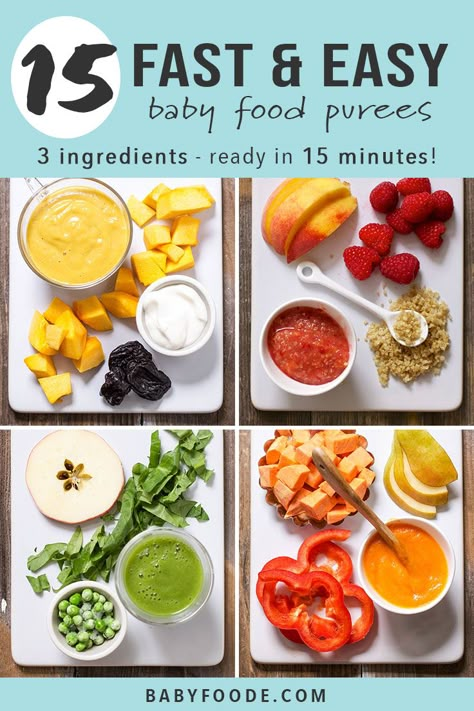 Instead, offer sips of water from a cup with meals.
Read more about drinks and cups for babies and young children.
Further information
Foods to avoid giving babies and young children
Food allergies in children
What to feed young children
Toodler food: common questions
Children's food: safety and hygiene
Weaning recipes for the first year
Introducing your baby to new foods can feel like a big responsibility, but the good news is it really is a lot easier than you might think. Deciding which foods to put in front of your child and how to combine them draws a great deal on the flavour combinations we enjoy as adults, and thankfully the techniques needed to get the food on the table are equally as simple.
First flavours - from around six months
Weaning begins with single fruit or vegetable purées or soft finger foods.
Get your little one used to a variety of different flavours and textures by trying the following:
Cooked food
Steamed cauliflower or broccoli, either in florets or puréed
Steamed or roasted carrot, swede or parsnip, peeled, in thin batons or puréed
Boiled or roasted sweet potato, peeled, in wedges or puréed
Boiled peas and beans, as well as green leafy veg like spinach puréed
Boiled lentils, puréed
Roasted or steamed butternut squash or pumpkin, puréed
Steamed apple or pear, puréed
Steamed stone fruits (like peach, nectarine or plum), skin and stone removed, puréed
Raw food
Mango or papaya, skin removed, puréed or in slices
Banana, skin removed, in chunks or mashed
Ripe avocado, mashed
Cucumber, skin removed, in sticks
Stoned fruit, skin and stone removed, in small pieces
Very ripe pear, peeled, in slices
Finely grated carrot
Berries, citrus fruit, kiwi, pineapple, celery and tomatoes are best avoided to begin with due to potential allergies.

Kiwi is not a highly allergenic fruit but it is associated with cross reactivity and so if a baby has a sensitive tummy or suffers rashes then it is best to introduce a little later. When to introduce does to a certain extent depend on whether the family has atopic tendencies - so introduce for most babies at around eight months, whilst those with atopic tendencies should wait until around 10 months. When you do introduce them, do so one at a time and in small amounts so that you can notice and pinpoint any adverse reactions. Firstly try foods you know your baby is fine with, then leave three days before you try the next new food. Gradually introducing foods in this way makes it easier to identify adverse reactions.
Let your baby play with their food and generally explore what they're eating. A lot more may come out than goes in but this is all part of the process. They may reject certain flavours initially but babies may need to try foods over and over again before they accept them, so don't be disheartened.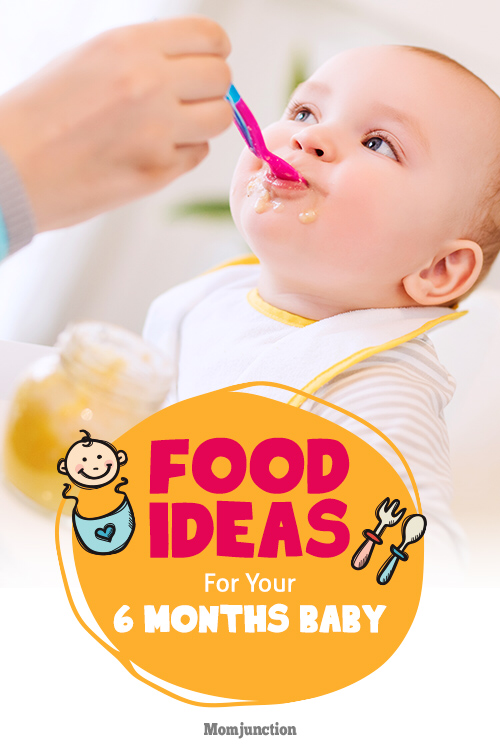 You're laying the groundwork for a broad palate later on.
Flavour pairing - from around eight months
Once your little one has got the hang of eating some solids you can start to get more creative. Think about flavour combinations often found in soups or simple comfort food dishes. You can start to add meat and fish as well as eggs, dairy and tofu as long as there are no allergy issues. Speak to your Health Practitioner if you're concerned about food allergy. Stirring through whole milk, yogurt, butter and grated cheese adds another dimension.You might also want to introduce the odd extra from time to time to really expand their tastes: try a tiny pinch of ground spice, finely chopped fresh herbs or roasted garlic.
Root vegetables:
Combination inspiration: carrot and parsnip, carrot and swede, celeriac and apple, parsnip and apple
How to prepare root vegetables:
Peel and cut the vegetables into chunks. Put in a steamer and cook for 15-20 mins until soft (putting apple in halfway through cooking time).
Put the vegetables/fruit in a blender. You can add a splash of baby's milk or butter to enrich and loosen the purée a little if you like.
Potatoes:
Combination inspiration: leek and potato, courgette and potato, cheese and potato, spinach and potato.
How to prepare potatoes:
Peel and cut potatoes into large chunks, then boil for 15-20 mins. Alternatively, wrap a baking potato in tin foil and oven cook at 200C/ 180C fan/ gas 6 for 1 hour 15 mins – 1 hour 30 mins depending on the size. Scoop out the flesh and mash. Try leek & potato or courgette & potato – boil the potato as above, adding a chopped leek or courgette halfway through cooking time. Drain, put in the blender adding a knob of butter, a tablespoon of grated cheese or a dollop of yogurt. For spinach and potato, put a knob of butter in a small saucepan, add the spinach and gently cook for a few minutes until wilted. Blend this with cooked potato – you can add a very small pinch of nutmeg too.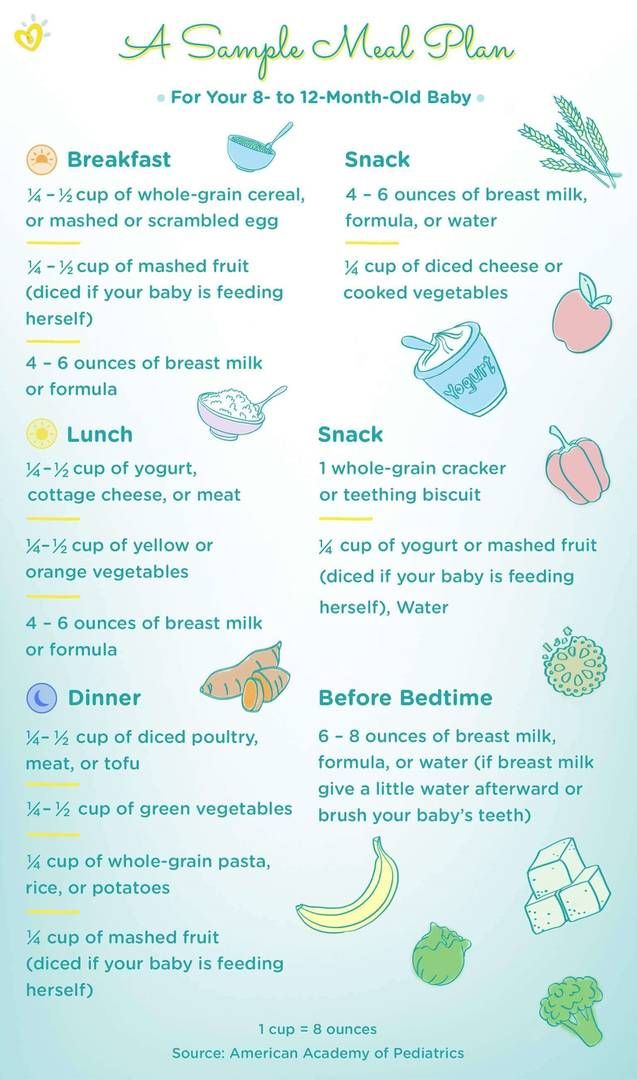 As in soup, potato works well with more or less anything so don't be shy to add a little to vegetable, fish or meat purées.
Sweet potatoes:
Combination inspiration: sweet potato and carrot, sweet potato and lamb, sweet potato and chicken, sweet potato and spinach.
How to prepare sweet potatoes:
For sweet potatoes, heat oven to 200C/180C fan/gas 6. Prick the potatoes in several places and bake for 45 mins-1 hour until soft. Scoop out the flesh and mash. Sweet potato is equally versatile and works well with carrot, lamb, chicken or spinach.
Weaning recipe: slow-cooked lamb with veg & sweet potatoes
Lentils:

Combination inspiration: lentils and butternut squash, lentils and carrot, lentils and sweet potatoes.
How to prepare lentils:
Lentils are a great source of protein and iron, they're cheap and easy to cook, plus most variants can be blended to a creamy, smooth consistency.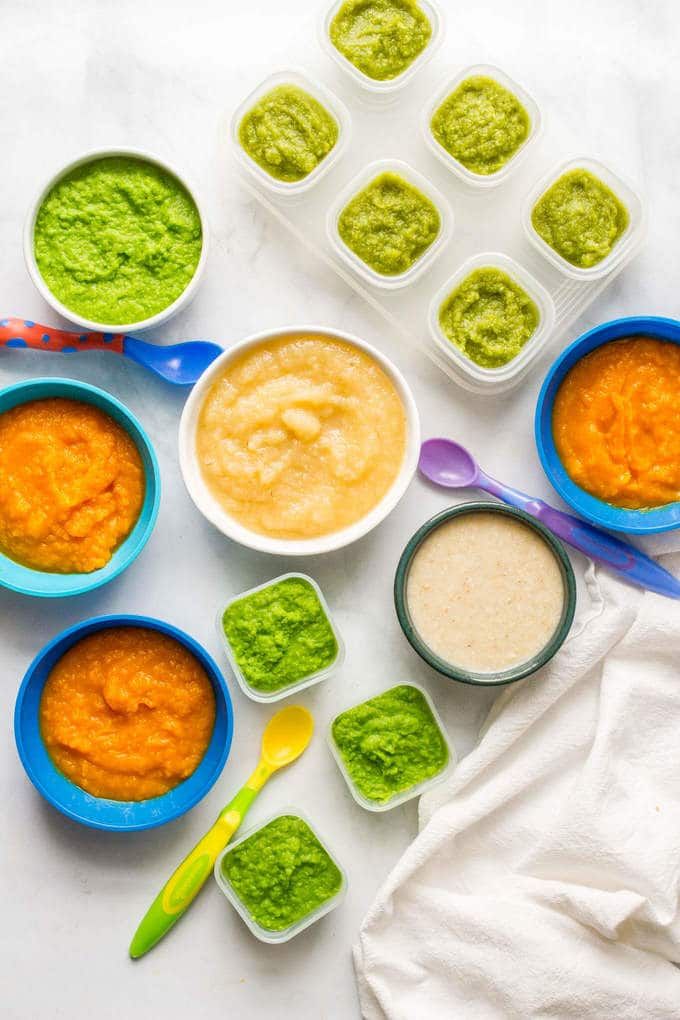 Combine red split lentils with sweet potato and make it easy by boiling both of them together for 15 mins. You'll need to peel and chop the sweet potato too. Take inspiration from the earthy flavours of Middle Eastern food, adding a pinch of ground coriander or cumin into the mix.
Weaning recipe: lentil & sweet potato purée
Broccoli and cauliflower:

Combination inspiration: broccoli or cauliflower with small handful of cheese, broccoli or cauliflower with potato, broccoli or cauliflower with white fish, broccoli or cauliflower with salmon.
How to prepare broccoli and cauliflower:
Cut broccoli and cauliflower into florets and steam them for around 8 mins. Think cauliflower and broccoli cheese or fish cakes for inspiration. Try these fish pie bites for Stage 2 weaning.
Weaning recipes: Fish pie bites
Squash and pumpkin:
Combination inspiration: Squash or pumpkin with garlic, squash or pumpkin with red split lentils, squash or pumpkin with swede or squash or pumpkin with​ parsnip.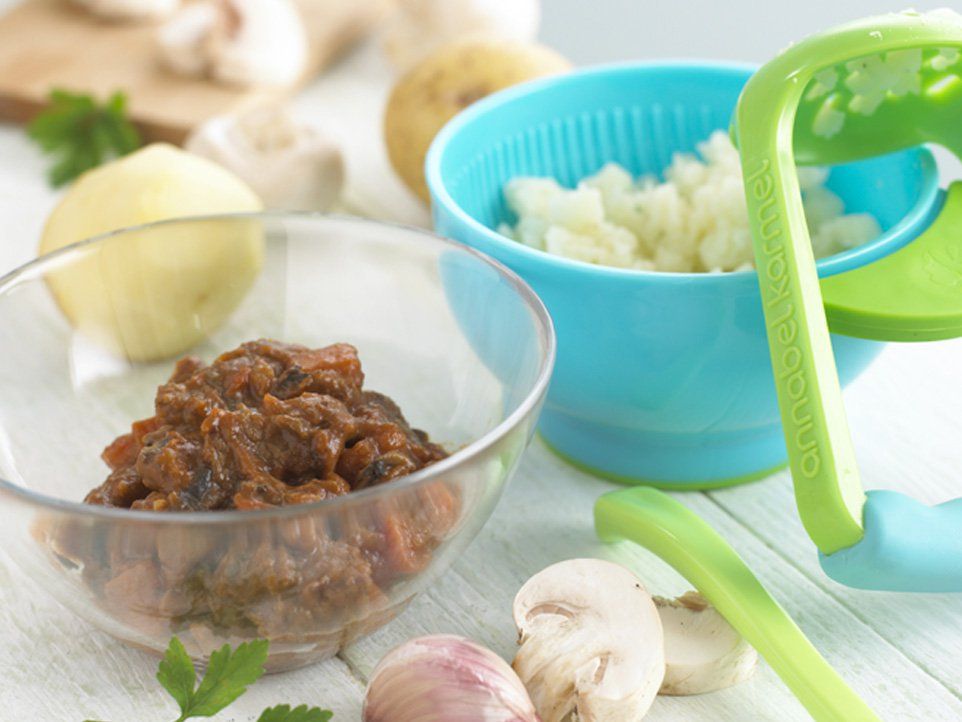 How to prepare ​squash and pumpkin: Cut the squash or pumpkin in half and roast in the oven at 200C/fan 180C/gas 6 for 40 mins-1 hour or until tender, depending on the size.
Weaning recipe: Butternut squash & garlic purée
Fruit:
Combination inspiration: Banana and mango, banana and strawberries, banana and avocado, rhubarb and pear, rhubarb and apple, rhubarb and strawberries, rhubarb and banana, peach, banana and mango.
How to prepare rhubarb:
Roughly chop the rhubarb stalks and pop in a saucepan with a generous splash of water and cook for around 15 mins until tender, then purée. To combine it with apple or pear, put a little more water in the pan and cook the fruit together for the same time or until everything is tender. You can also cook the rhubarb on its own and then mash in strawberries or banana.
How to prepare stone fruits:
Stone fruits like plums, nectarines, peaches and apricots can be peeled and stoned and then cooked in a saucepan with a generous splash of water for around 15 mins until tender, then purée.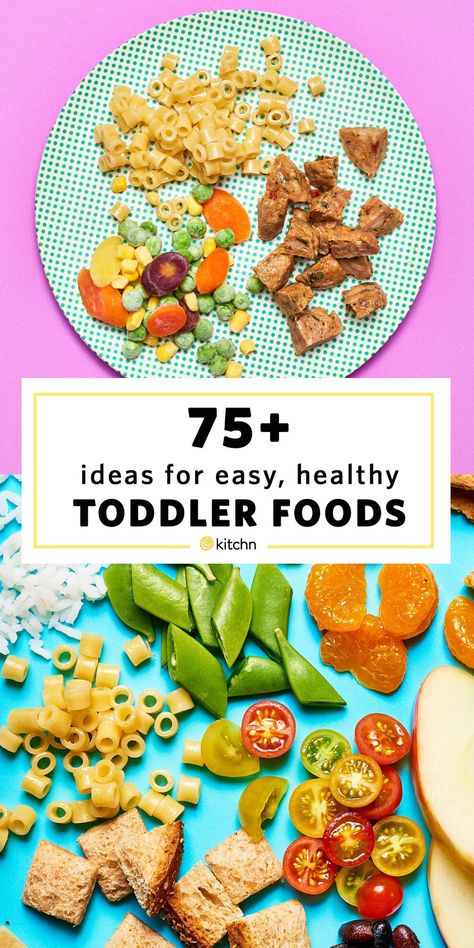 Think about smoothie combinations, like peach, banana and mango. Remember to remove skin and seeds/stones and be aware of potential allergic reactions.
Grains:
Combination inspiration: Grains and mashed banana, grains and strawberry, grains and stewed stone fruits, grains and ripe mango, grains and papaya, grains and puréed vegetables.
How to prepare grains: Grains are a great carrier for different flavours. Add mashed banana or strawberry, or stewed stone fruits to porridge or pudding and risotto rice. Ripe mango or papaya can be blended into these too. Add any of the fruit or vegetable purées to your grains and go for variety – spelt, basmati rice or pasta. Particularly in the case of rice, its better to cook the quantity you need fresh. You can always mix it together with a purée you've already made and defrosted.
Meat & fish:

Combination inspiration: white fish with leek and potato, salmon with leek and potato, salmon broccoli and potato, chicken with peppers and tomatoes, minced lamb with potato and carrot.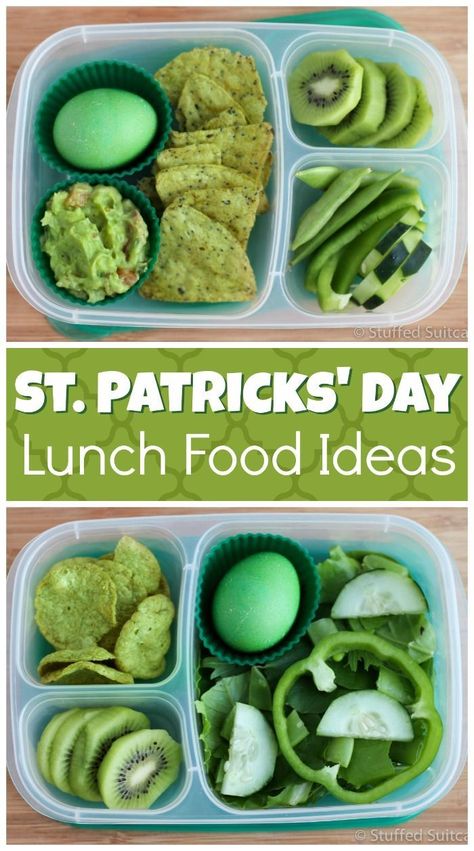 How to prepare fish:
For fish fillets, simply wrap them in tin foil and cook in the oven at 200C/gas 6 for 10 mins or until opaque. If you combine them with other baked or roasted veg this really saves time – simply put the fish in towards the end of the cooking time. To expand your baby's palate, think about adding a few fresh herbs – fish goes well with chives, dill and parsley, lamb and beef with cinnamon and cumin. Add the smallest pinch for a hint of flavour.
Weaning recipe: Haddock, cauliflower & potato purée
Hygiene and storage
Hygiene is even more important when it comes to cooking for your baby. Read our guide to learn how to safely prepare and store your baby's food.
Most importantly – relax...
Sharing food is one of life's pleasures. Join your baby in their new adventures with food. Try not to worry too much what or how much actually goes into their mouth. Experiment with combinations – some work better than others, but there is no right or wrong as they all offer different flavours and nutrients.
If you give them plenty of choice and variety, the rest will take care of itself, sometimes sooner, sometimes later. Ultimately, you're preparing your baby to eat with you throughout their childhood and to be comfortable and confident to explore the world of food for themselves. This is just the beginning.
More like this
You may also be interested in the following guides...
When is my baby ready for weaning?
The best high chairs for babies and toddlers
What can my baby eat when?
Weaning recipes
More about weaning​
NHS guide to healthy weaning
​What's your experience of weaning your baby? we'd love to hear from you below...
ideas of baby food: what to cook for the future: tanyaluneva - Livejournal
Categories:
When it's time for the first feeding, even rows of canned children appear in the home cupboard: jars with vegetable, fruit, and then meat puree. Among the ruddy peanuts there are big lovers to taste something new. At first, the child's appetite is small, a modest portion of 50-100 g, which the manufacturer has prepared for him, is enough for 2-3 meals. Then the range expands, and the needs grow. Not every mother can cook a separate menu for a baby. There is simply not enough time for this, especially if you have to take care of several children. Feeding a child only canned food is also not an option. I offer a very simple alternative: to prepare food for the smallest member of the family for the future.
How to prepare baby food for future use
To do this, you will have to prepare some food for the baby every 3-4 days. And then lay out single servings in separate containers with a lid (now they are sold in a variety of sizes).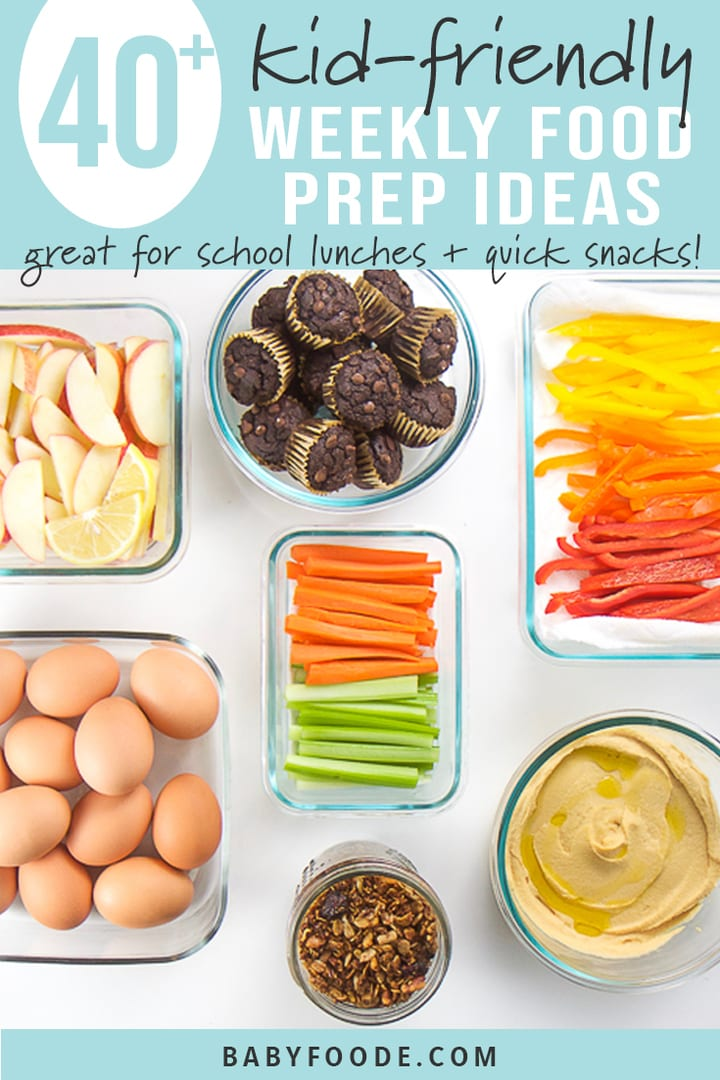 You can organize the layout and make it easier for yourself and family members to find the right container. For example, put vegetable purees in containers with a green lid, meat purees with a red lid, and fruit purees with an orange or purple lid. It remains only to get 3-4 small containers in the morning - for lunch and dinner - and rearrange them in the upper compartment. As the meal time approaches, the contents of the two containers are warmed up and served to the little gourmet. It can be quite a variety of dishes.
Children's menu options
Vegetables are allowed to be given to babies from six months of age. Add meat ingredient - from 6-8 months. Focus on the table:
From 5-6 months - zucchini and cauliflower;
From 6 months - broccoli, potatoes, pumpkin, carrots;
From 7-8 months - green peas;
C 9 - beets;
· From the year - tomatoes, cucumbers.
From the age of 4 months you can give a spoonful of fruit puree from apples, pears, from 5-6 months - from apricots, pumpkins, prunes, bananas.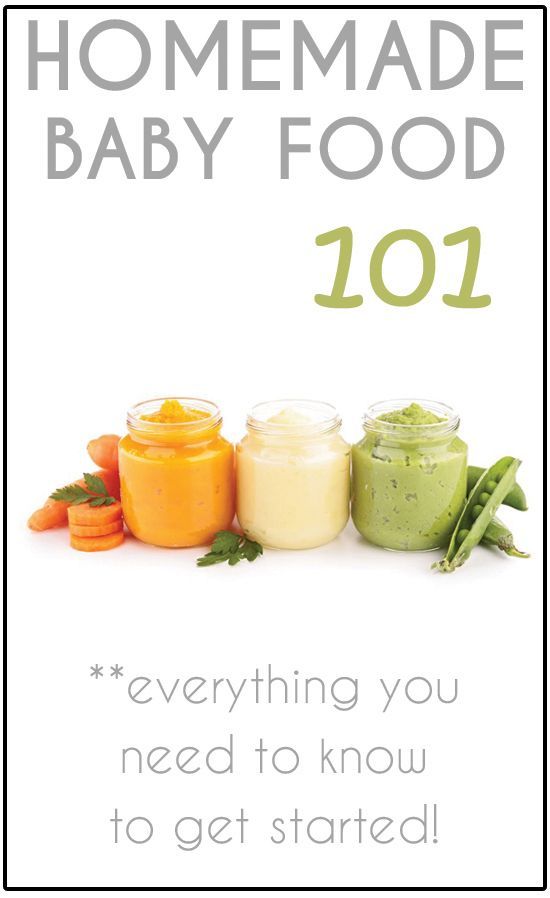 Children choose lean meat. Preference is given to chicken, rabbit, beef.
For cooking, choose the method of boiling or stewing in a conventional saucepan. Or more modern and less labor-intensive - in a slow cooker. Vegetables are boiled in a small amount of water until soft, then the liquid is evaporated, and the contents are crushed with a blender with a few grains of salt and a spoonful of vegetable oil (at first it is possible without it). The cooled puree should be decomposed into containers and frozen.
Cut the meat into small pieces, stew until soft, grind with a blender with a small amount of broth. Put in a container exactly a portion for 1 time, close the lid and put in the freeze.
Combination options:
Zucchini vegetable puree with chicken cutlet;
Carrot puree with beef;
Potato-pumpkin mix;
Cauliflower with rabbit;
Zucchini with mashed potatoes.
If you mix 2 types of vegetable puree and 1 type of meat, dilute everything with a little boiled milk (or ready-made vegetable broth), you get a variant of a thick soup for lunch.
To prepare the popular applesauce, you need to select a sweet variety of apples, simmer the peeled apples in a small amount of water until soft. Beat with a blender until a smooth homogeneous consistency. And you can feed. At the age of 7-8 months, you can dilute the thick puree with a small amount of boiled cream. Sugar - to a minimum, but you can completely do without it.
Children take apple-apricot puree well. In winter, high quality dried apricots are used instead of fresh apricots. It is first kept in boiling water, and then boiled and rubbed with apples. Fruit puree, just like vegetable puree, can be frozen for future use.
I am not advocating to feed a baby with one "freeze". But as an auxiliary method, this option is very good.
#I'm testing a new children's menu idea editor
rating of the top 10 Russian and foreign brands with reviews according to the KP version
Goods for children are always under special quality control.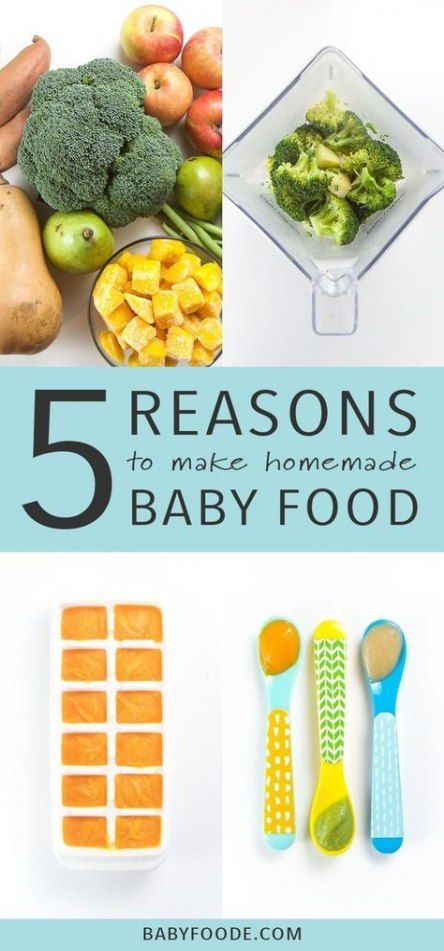 Including food. After all, food for a baby is not only a way to satisfy hunger, but also acquaintance with different tastes and a guarantee of healthy development (1). Today there are many different brands. Among them, we selected the best manufacturers of baby food, based on the reviews of parents and expert opinions.
Rating of the top 5 Russian baby food manufacturers according to KP
There are many popular brands among Russian baby food manufacturers. Basically, various purees, juices, cereals and dairy products are presented on the market. There are also formulas for babies, but in smaller quantities. The popularity of food is due to high quality and rather low (in comparison with foreign analogues) price.
1. "Agusha"
"Agusha". Photo: yandex.market.ru
Agusha is one of the most popular baby food manufacturers in Russia. The trademark appeared in 1992 and has a wide range of products for children of all ages. Newborns are offered powdered milk formulas, babies from 4 months - a variety of purees, sour-milk products, water, older children - ready-made cereals (both dairy and non-dairy), juices, fruit drinks, compotes and fruit bars for a snack.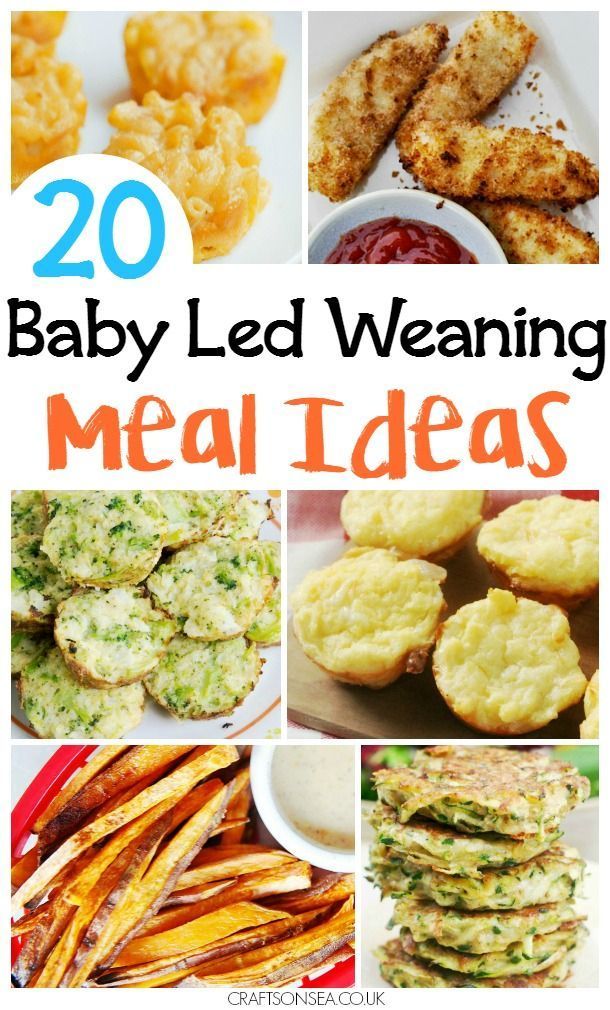 Thanks to the availability and variety of products, the manufacturer is confidently holding onto the Russian market. The safety and quality of Agushi is also confirmed by some neutral studies. For example, fruit cottage cheese, as well as kefir from this brand, received the highest rating from Roskachestvo (2, 3).
There are mixtures in the product line; a wide range of.
High price for some items.
2. "FrutoNyanya"
"FrutoNyanya". Photo: yandex.market.ru
FrutoNyanya baby food brand products are distinguished by a wide range and wide distribution in stores. Among the products of the brand you can find: a variety of cereals (with additives in the form, for example, pieces of fruit or without them), vegetable, fruit and meat purees, water, dairy products, juices, fruit drinks and nectars, snacks. For children prone to acute reactions to certain products, a special line of hypoallergenic food is offered.
Some of the brand's products have received high ratings from Russian quality, such as biocurd, buckwheat porridge (4, 5).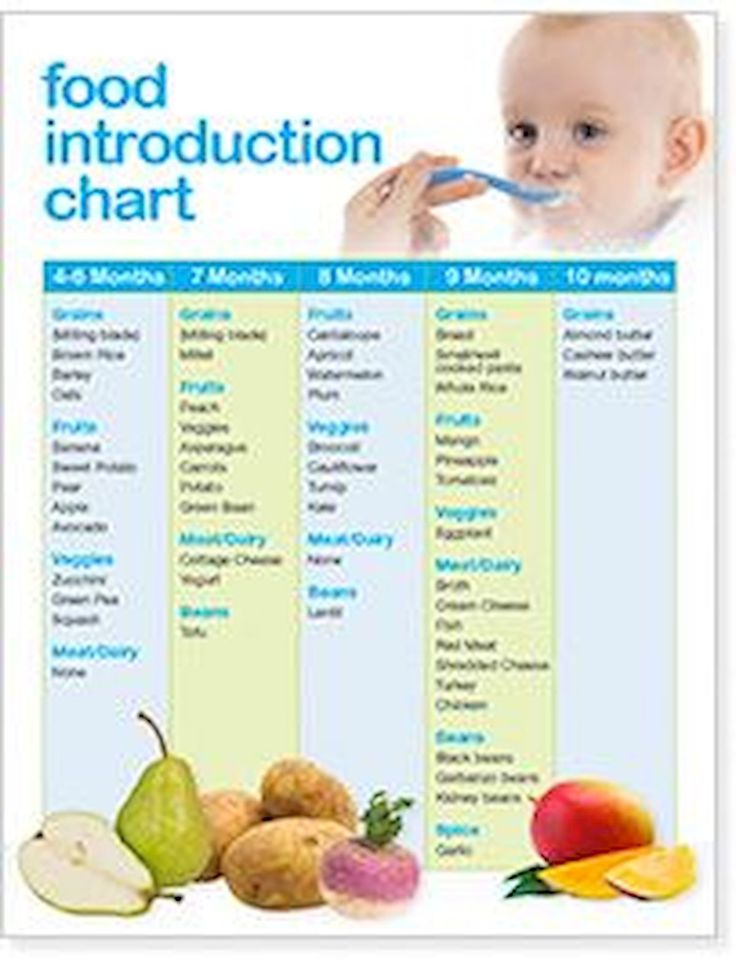 Nutrition from this brand is designed for both the first complementary foods and for babies after a year. The composition contains salt and sugar, which are not recommended for children under one year old.
Main characteristics
| | |
| --- | --- |
| Manufacturer | Progress |
| Assortment | purees, drinks, soups, snacks, cereals, snacks, water |
| Recommended age | from 0 months |
| Founded | 2000 |
Pros and cons
Wide assortment There are hypoallergenic products.
May contain allergenic ingredients (eg sugar).
3. "Grandmother's Lukoshko"
"Grandmother's Lukoshko". Photo: yandex.market.ru
The manufacturer has been present on the Russian market since 1999. The main product is a variety of purees, which are available in glass jars and soft packs. For example, apple puree from this brand received the highest rating from Roskachestvo in all analysis criteria and was awarded the Quality Mark (6).
For older children, prepared meals, meatballs, healthy snacks such as fruit lozenges and biscuits are available. Also, "Babushkino Lukoshko" produces children's herbal teas. Salt in some products is not always welcomed by parents.
Main characteristics
| | |
| --- | --- |
| manufacturer | "Sivma" |
| Assortment | puree, finished dinner, drinks, fruit pastures |
| Recommended age 9 recommended age | from 4 months |
| Founded | 1999 |
Pros and cons
Relatively low price in the segment; varied products.
There may be undesirable auxiliary components in the formulation (eg salt).
4. "Subject"
"Subject". Photo: yandex.market.ru
"Theme" offers products for children from 4 months to 3 years. The assortment includes a variety of meat, fish and vegetable purees, dairy products, ready meals and juices. But fruit purees are not presented.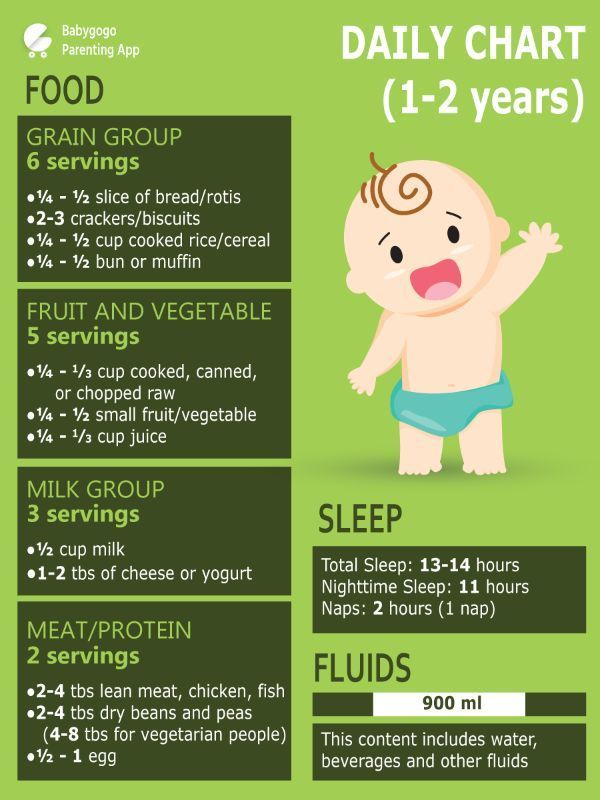 Packaging 一 is one of the distinguishing features of the brand. Thanks to special tin cans, the products are reliably protected from sunlight, which prolongs the shelf life. Also, many products of the brand are available in non-spill packages, so it is convenient to take them with you on the road. According to the results of the research, cottage cheese and juice "Theme" received the highest rating from Roskachestvo (7, 8).
Main characteristics
Manufacturer
"Danon Russia"
Assortment
puree, dairy products
CTI
ST
Pros and cons
Innovative packaging; high meat content.
There are no fruit products in the assortment.
5. Diaper
Diaper. Photo: market.yandex.ru
All ingredients for production come from our own farm. The manufacturer claims that thanks to this, it is possible to set fairly low prices for products.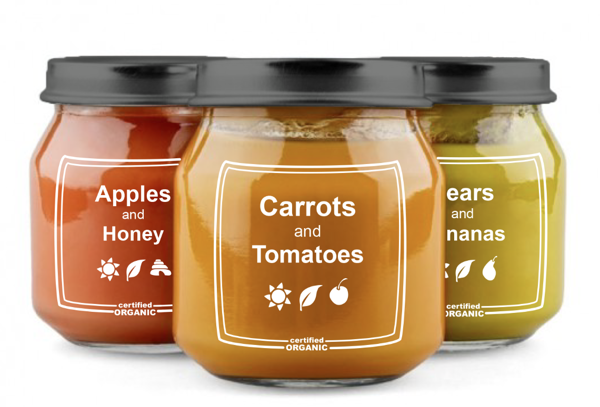 Potential buyers are offered fruit and vegetable purees (some with cottage cheese), soups, various juices and fruit drinks, as well as water. Some of the products are hypoallergenic. The composition does not contain unnecessary components: salt, sugar and preservatives. Meat and fish products are not represented in the product line.
Main characteristics
Manufacturer
"Gardens Podonya"
Assortment
puree, Creams, Kashi
Recommended age
from 4 months
from 4 months
from 4 months
from 4 months
from 4 months
from 4 months
2005
Pros and cons
Low price in the segment; simple and clear structure.
Lack of meat and fish products in the assortment.
Rating of the top 5 foreign manufacturers of baby food according to KP
There are many foreign companies that produce baby food on the Russian market.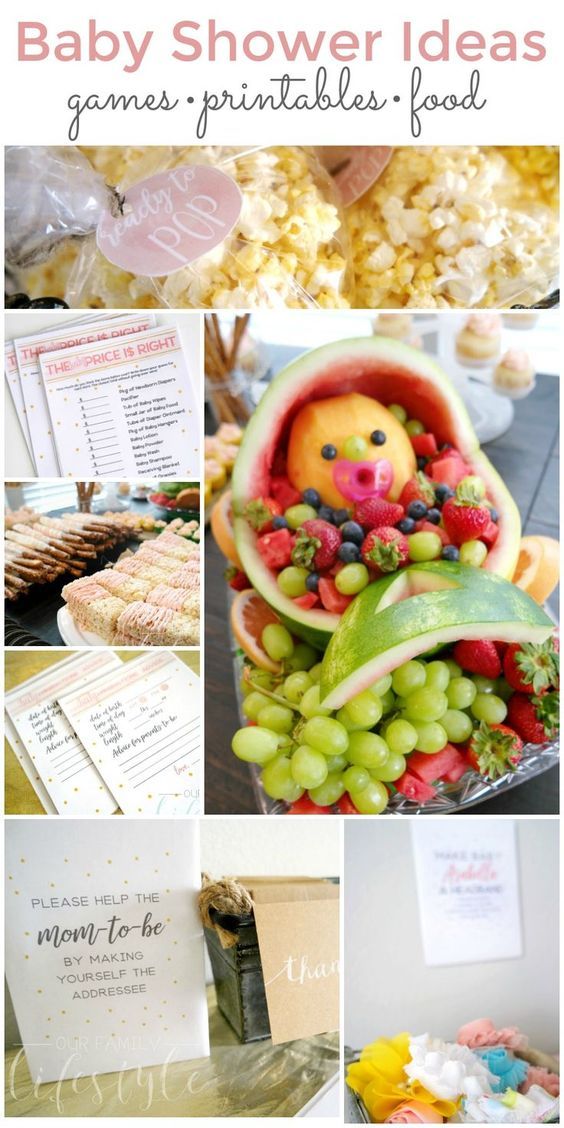 A century of history, many years of experience and a good reputation helps to supply the market with quality products, which are preferred by many parents.
1. Gerber
Gerber. Photo: yandex.market.ru
The assortment of the American manufacturer includes products for children from 4 months. In supermarkets and online sites, you can find vegetable and fruit purees, cereals, healthy snacks, juices, and desserts (cottage cheese treats, smoothies, and others). Hypoallergenic food is also provided. For example, dairy-free buckwheat porridge of this brand is highly appreciated by Roskachestvo experts, who noted the safe composition of the product without dangerous and harmful substances, including no added sugars (9).
The manufacturer claims that the high prices are due to the appropriate quality, which is ensured by strict standards and adherence to technology.
Main characteristics
Manufacturer
Nestle
Assortment
puree, juices, snacks, desserts
Production
from 4 months
from 4 months
from 4 months
from 4 months
from 4 months
from 4 months
from 4 months0092
Founded
1927
Pros and cons
Hypoallergenic products; natural composition; high quality.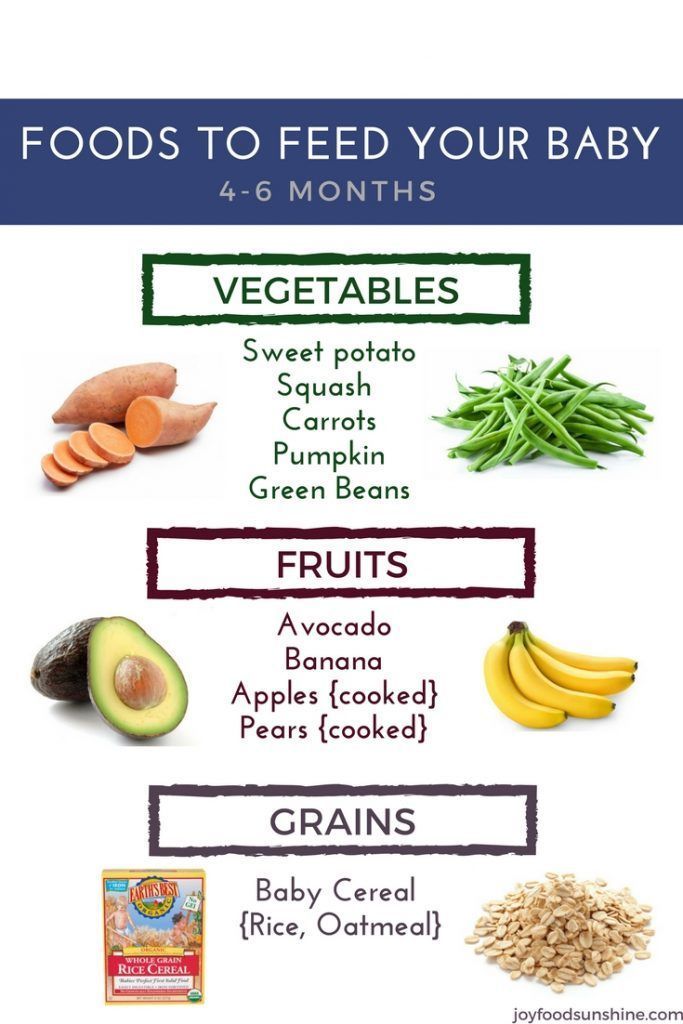 High price in the baby food segment.
2. HiPP
HiPP. Photo: yandex.market.ru
German manufacturer's products are suitable for children from birth. Infants are offered hypoallergenic powdered milk formulas enriched with vitamins. For feeding - various purees, cream soups, cereals, and as a snack for older children - snacks and dairy desserts.
Meals are made exclusively from natural ingredients, without added sugar. The high price, according to the manufacturer, is due to the use of special technologies and high-quality products.
Main characteristics
manufacturer
HIPP
Assortment
puree, cereals, drinks, snacks, dry dairy mixtures
Recommended age
Country of origin
Germany
Year founded
1957
Pros and cons
Natural composition; There are baby formulas in the assortment.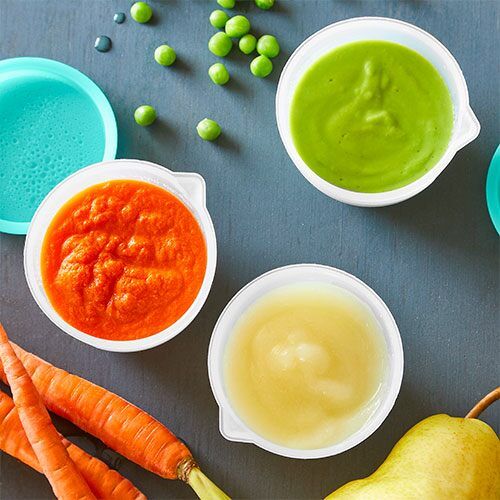 High price of products.
3. Fleur Alpine
Fleur Alpine. Photo: yandex.market.ru
Natural baby food of premium quality. The range includes purees, cereals, cookies and juices - both regular and for children prone to allergies or intolerant to gluten. In addition to the usual products, the manufacturer offers olive oil (from 6 months) and sauces (from 3 years).
From time to time, the products of this brand come under the attention of experts from Roskachestvo and Roskontrol. For example, Three cereals porridge showed excellent results: a good composition with dietary fiber and no foreign impurities, the appropriate taste, color and smell (10), and buckwheat porridge meets the advanced standards of Roskachestvo, except for the increased protein content (11).
Not all products presented on the official website can be bought in a regular store. However, they can be purchased on marketplaces.
High price; Not all brand products are easy to find on offline sites.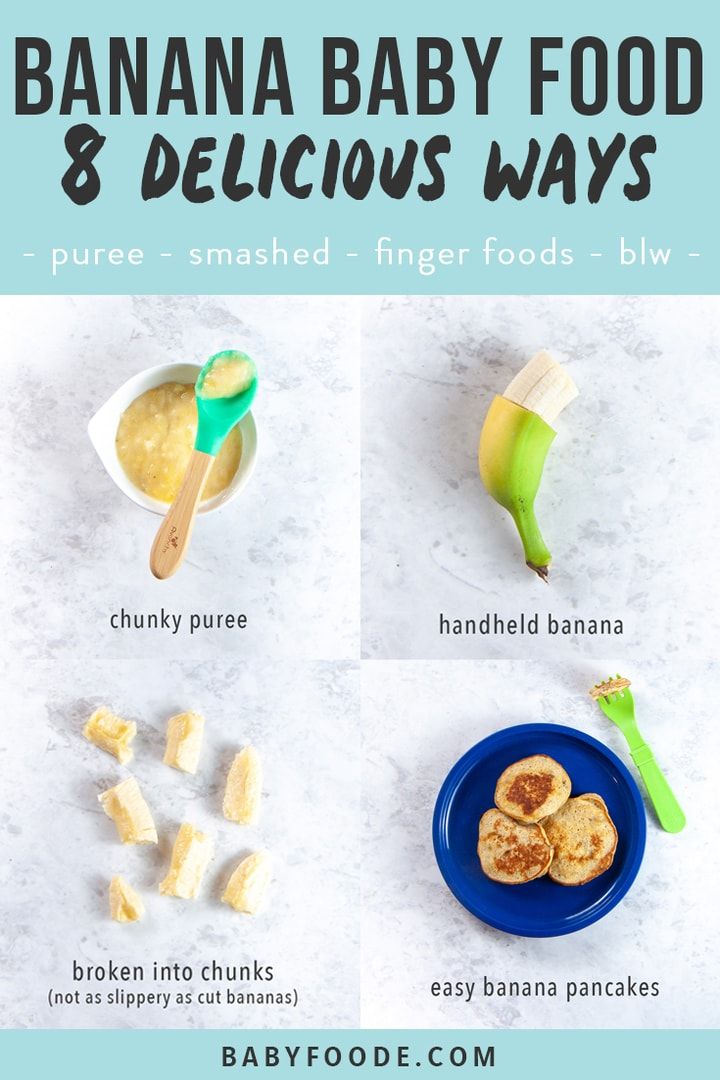 4. Semper
Semper. Photo: yandex.market.ru
The Swedish company offers a wide range of products for children of all ages. Dry milk formulas are suitable for newborns, and there are even specialized ones that are best used for constipation. Some of them are designed for babies older than six months. For crumbs older than 4 months, the manufacturer offers a variety of vegetable, meat, fish and fruit purees, cereals, juices and children's tea with vitamins. In addition to the usual products for children, there are wellings — oatmeal and multi-cereal porridges with natural additives, cookies, and meatballs.
Roskachestvo examined this brand's applesauce and, apart from its high carbohydrate content (higher than indicated on the package), found no drawbacks (12). In addition, some purees contain starch.
Main characteristics
| | |
| --- | --- |
| manufacturer | Hero Group |
| Assortment | Dairy mixtures, puree, cereal, drinks, cookies |
| Recommended age | C 0 months 9 months 9 months 9 months 9. 0095 |
| Country of origin | Sweden |
| Founded | 1963 |
Pros and cons
There are mixes in the product line interesting combinations of flavors.
High price in the segment; the presence of starch in the puree; the product according to BJU may differ from that stated on the package.
5. Heinz
Heinz. Photo: yandex.market.ru
American food company presents a wide range of products at affordable prices. There are fruit, vegetable and meat purees, cereals (dairy and non-dairy), soups and drinks. As a healthy snack for babies from 5 months, special cookies are suitable, and fruit and cream puddings will be a great dessert for older children. You can also find a special vermicelli that will suit crumbs from 6 months. The manufacturer's porridges received the highest rating from Roskachestvo (13). However, some products contain sugar and starch, which many parents of babies do not approve of.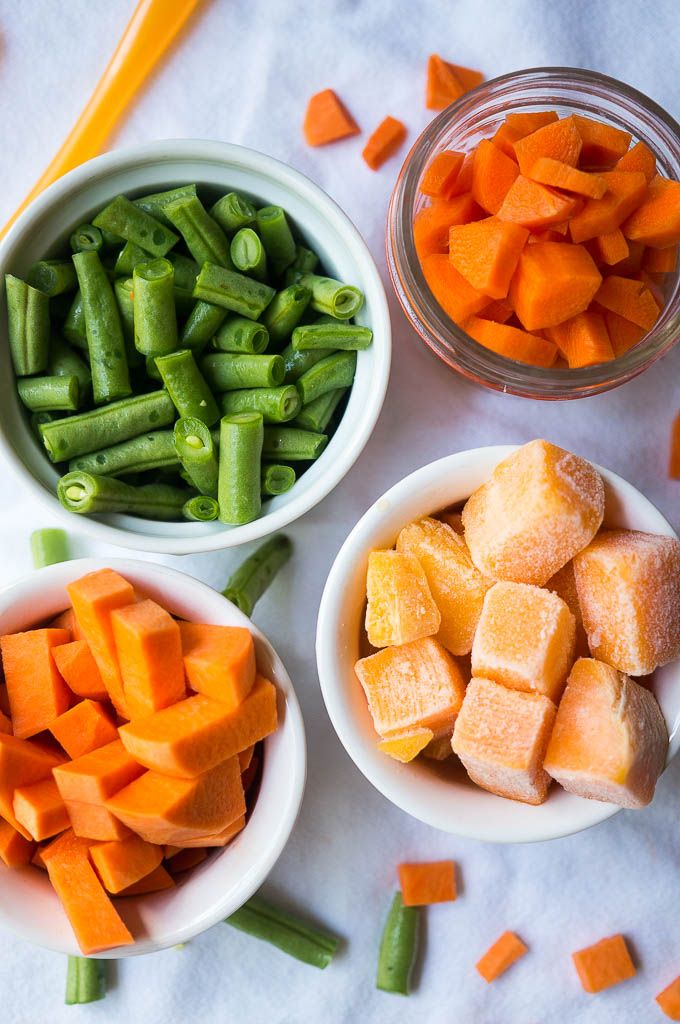 The main characteristics
| | |
| --- | --- |
| manufacturer | Heinz |
| Assortment | puree, soups, vermichel, puddings, cookies, tea |
| Recommended age | US |
| Year of Manufacture | 1869 |
Pros and Cons
Product contains prebiotics; affordable price in the segment of baby food from foreign manufacturers.
Some products contain sugar and starch.
How to choose the right baby food
A child's menu may differ from another baby's diet, not only due to age, but also due to health conditions (for example, a tendency to constipation or a dairy allergy) and personal preferences. However, the first thing to consider is age. It's also important to keep in mind that your baby's diet should be free of added salt and sugar (14). Certain positions deserve some explanation.
Milk formulas
Designed for feeding babies.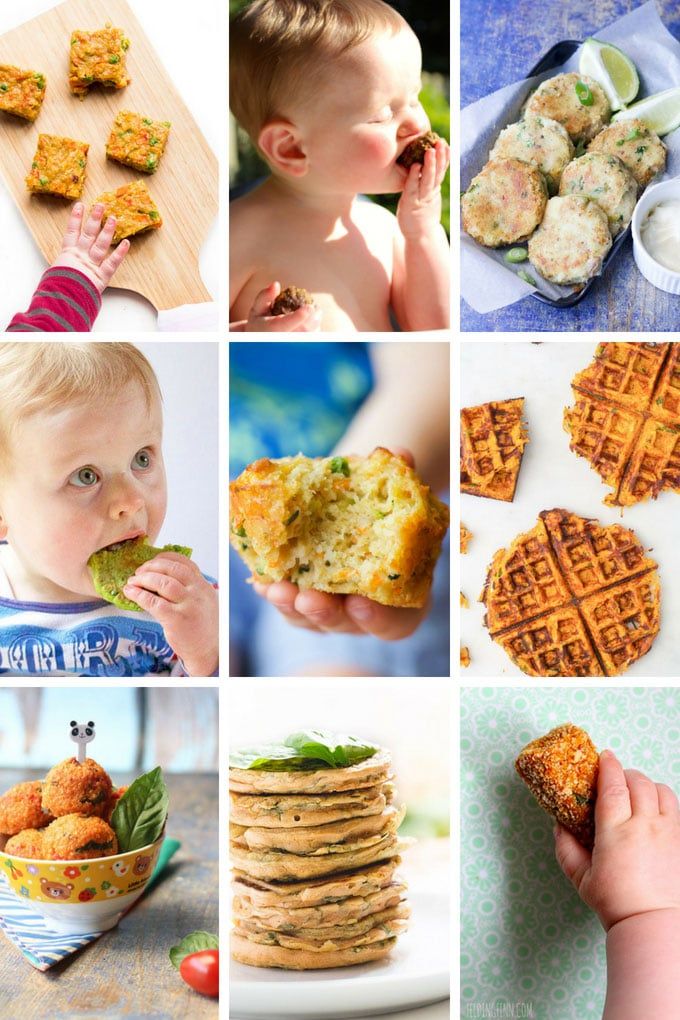 In fact, they are designed to become an alternative to mother's milk. For the full development of the crumbs, it is necessary that vitamins and trace elements are present in the composition.
Canned puree
Introduced from 4 months. There are fruit, vegetable, meat and fish options. Combinations are also possible. For the first feeding, it is recommended to choose one-component purees from vegetables or fruits.
Porridges
Porridges, as well as mashed potatoes, are recommended to be offered to a baby from 4 months. Thanks to the special processing of cereals, baby porridge is easily boiled, which significantly saves cooking time.
Nectars, juices
You can give your baby juice or nectar from the age of 4 months. As long as it doesn't contain sugar. If available, it is better to wait at least up to 1 year.
Reviews of doctors about manufacturers of baby food
一 Baby food is becoming an object of special attention on the part of the state and parents, 一 says pediatrician Ekaterina Mikhaltsova .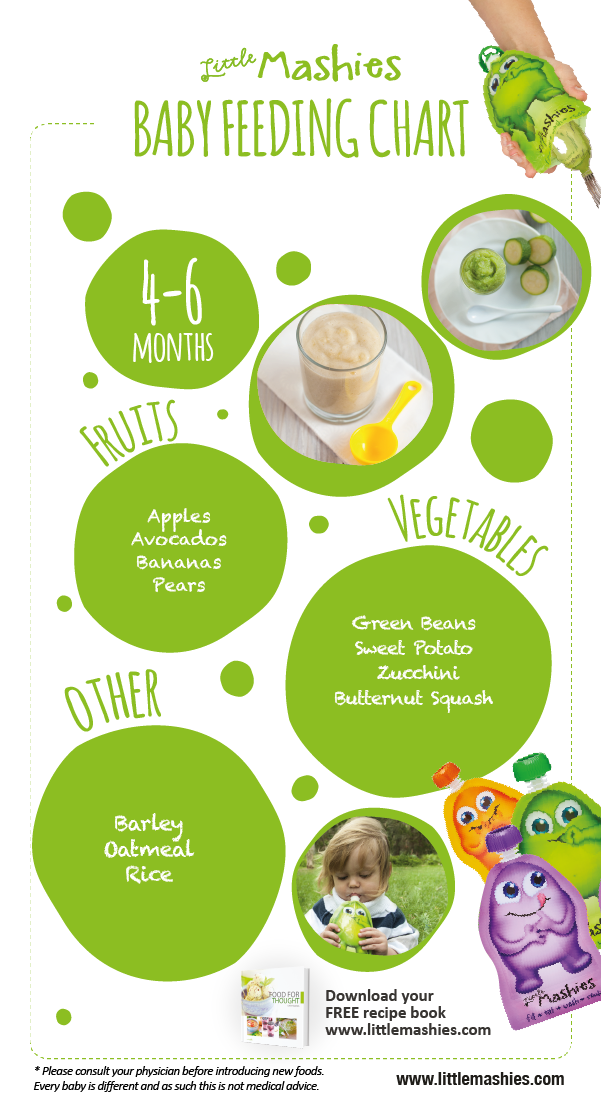 - The main advantages of industrial products and dishes are ease of use, balanced composition and minimal cooking time. However, you must strictly follow the age recommendations and cooking rules indicated on the labels.
- Dairy products and baby food in particular are complex production products where quality control is essential at all stages. Therefore, it is better to trust large manufacturers, - explains sanitary doctor Nikolai Dubinin . - It is important to pay attention to the composition and, before offering the child, taste the food yourself. In general, doctors agree that commercially produced baby food is no worse than home-cooked. And some are even better, due to supplements in the form of vitamins and trace elements.
Popular questions and answers
We answer the most common questions about baby food together with pediatrician Ekaterina Mikhaltsova and sanitary doctor, epidemiologist Nikolai Dubinin.
How to choose food for the first feeding?
Pediatricians recommend starting the first complementary foods with vegetable puree.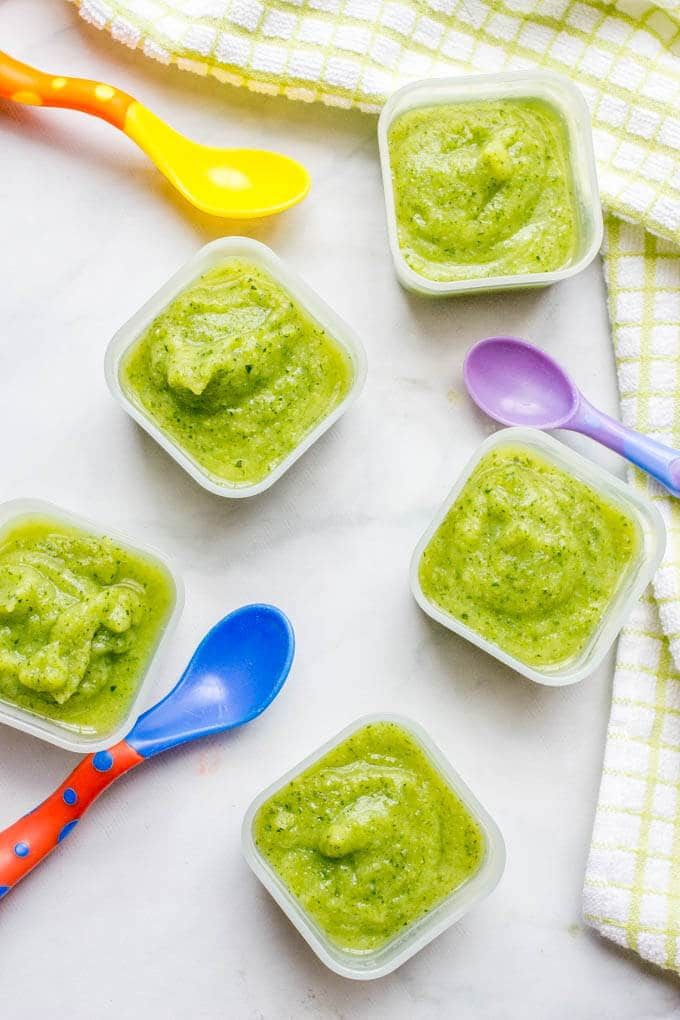 Fruits contain a large amount of fructose, which can irritate the lining of the stomach and other organs of the gastrointestinal tract. Of course, the parent himself can boil and grind vegetables to a puree-like consistency, but it is easier to purchase products in the store, since baby food is made in compliance with special technologies, taking into account all the rules and regulations.
Another question is how to choose a brand among such a variety of baby foods. The best solution is to stick with a well-known brand. Large companies care about their reputation, and therefore strictly follow all established quality standards and do not violate production technology.
The next step is to study the information on the label, make sure the quality, evaluate the following indicators:
• Natural composition. Preservatives, salt, sugar and other ingredients must not be present in the composition (at least in products for children under 1 year old).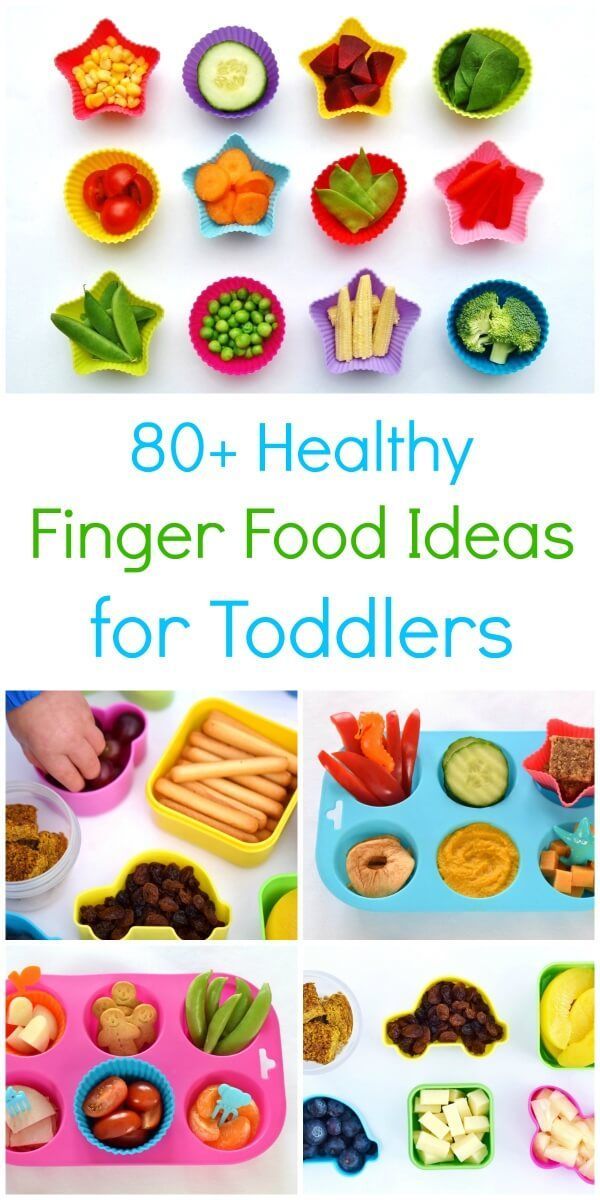 • Consistency (grinding quality). A good puree should be smooth and without lumps.
• Multi or single ingredient . The first puree should contain only one ingredient. The child should get used to a certain vegetable, after which it will be possible to introduce others, adding each one in turn, so that the baby gets used to everything individually.
• Hypoallergenic product. Formula must not contain ingredients that can cause an allergic reaction.
• Package integrity . It is important to inspect the container in detail for dents, scratches or cracks (chips). Tightness must be observed. Don't forget to check the production date.
• Appropriate for the age of the child . The age for which this or that product is designed is usually indicated on the packaging in compliance with the recommendations of pediatricians.
When all these factors are taken into account, it can be said that the product is really suitable for the child and will not cause side effects (15).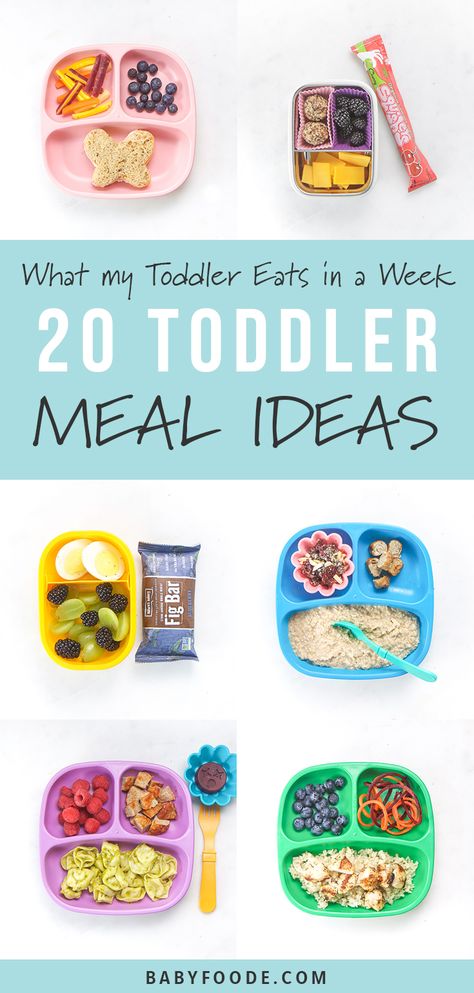 Which of the Russian manufacturers should I pay attention to?
Baby food brand Agusha has been producing products for over 30 years. The assortment has everything you need for a complete diet for kids: dairy products, cereals, fruit, vegetable and meat purees, juices and compotes. The company produces safe, hypoallergenic, complete nutrition for children of all ages. High-quality substitutes for breast milk and subsequent complementary foods are also produced. It is also recommended to pay attention to the manufacturers "FrutoNyanya" and "Theme".
What composition should healthy baby food contain?
When choosing puree in jars, pay attention to the composition. The ingredients should be natural, a good option (especially for younger kids) if the puree is a one-component puree - a fruit or vegetable plus water. Please note that the product does not contain salt, flour, starch, dyes and preservatives, and is not too diluted with water. The vegetable itself may contain starch, but its additional additives are very undesirable.
Sources
Once again about baby food. Ladodo K. S. 2003.
Roskachestvo rating. Children's cottage cheese "Agusha". URL: https://rskrf.ru/goods/tvorog-detskiy-fruktovyy-agusha-multifruktovyy-s-massovoy-doley-zhira-3-9/
Roskachestvo rating. Children's kefir "Agusha". URL: https://rskrf.ru/goods/kefir-agusha-s-massovoy-doley-zhira-3-2-dlya-pitaniya-detey-starshe-8-mesyatsev/
Roskachestvo rating. Biocurd "FrutoNyanya". URL: https://rskrf.ru/goods/biotvorog-frutonyanya-yabloko-obogashchennyy-vitaminom-d3-s-massovoy-doley-zhira-4-2-dlya-pitaniya-d/
Roskachestvo rating. Buckwheat porridge "FrutoNyanya". URL: https://rskrf.ru/goods/frutonyanya-pervyy-vybor-grechnevaya-kasha/
Roskachestvo rating. Apple puree "Babushkino Lukoshko" URL: https://rskrf.ru/goods/pyure-fruktovoe-gomogenizirovannoe-sterilizovannoe-dlya-pitaniya-detey-rannego-vozrasta-s-4-mesyatse/
Roskachestvo rating. Biocurd "Theme". URL: https://rskrf.ru/goods/biotvorog-tyema-obogashchennyy-bifidobakteriyami-s-grushey-dlya-detskogo-pitaniya-massovaya-dolya-zh/
Roskachestvo rating. Apple juice "Theme". URL: https://rskrf.ru/goods/sok-yablochnyy-vostanovlennyy-osvetlennyy-dlya-detskogo-pitaniya/
Roskachestvo rating. Buckwheat porridge Gerber. URL: https://rskrf.ru/goods/bezmolochnaya-kasha-gerber-grechnevaya/
Roskachestvo rating. Porridge "Three cereals" Fleur Alpine. URL: https://rskrf.ru/goods/kasha-fleur-alpine-tri-zlaka-/
Roskachestvo rating. Buckwheat porridge Fleur Alpine. URL: https://rskrf.ru/goods/kasha-grechnevaya-gipoallergennaya-fleur-alpine/
Roskachestvo rating. Applesauce Semper. URL: https://rskrf.ru/goods/pyure-iz-yablok-fruktovoe-sterilizovannoe-dlya-detskogo-pitaniya-s-4-mesyatsev-semper/
Roskachestvo rating. Buckwheat porridge Heinz. URL: https://rskrf.ru/goods/grechnevaya-kashka-heinz-bezmolochnaya-nizkoallergennaya/
Baby food safety.