Nutritional foods for babies
Jars, Pouches, Organic, and More
Share on Pinterest
We include products we think are useful for our readers. If you buy through links on this page, we may earn a small commission. Here's our process.
After months of breastfeeding or bottle-feeding, it can be surprising to realize that your still-tiny baby is actually ready for "real" food. This exciting (albeit messy!) transition may be a little bittersweet and can feel overwhelming, especially considering the numerous baby food options available in 2022.
We've rounded up some of this year's best baby foods to help you get started on the right foot — er, spoon.
Both the World Health Organization and the American Academy of Pediatrics (AAP) recommend exclusively breastfeeding babies for the first 6 months of life. Formula-fed infants are ready to start solid foods when they start showing signs that they're ready.
In some cases, you may start solids around 4 or 5 months, but it's best to discuss this with your pediatrician.
If your doctor doesn't have a different recommendation, most babies are ready to start soft or pureed foods by the time they're about 6 months old.
If you're picking commercially prepared baby food (versus making your own), it's wise to start with simple, one-ingredient baby food. Most commercial baby food is labeled stage 1, 2, or 3 based on the texture and number of ingredients.
For instance, stage 1 baby food has the smoothest texture and typically has one ingredient, such as pureed pears. So, for your 4- to 6-month-old, you'll want to start with stage 1 baby food.
Starting with one food at a time helps you monitor for any adverse reactions or food allergies. The American Academy of Allergy, Asthma & Immunology recommends monitoring each food for 3 to 5 days.
There isn't really a perfect first food — the choice is yours! Some good foods to start: infant cereal (preferably oat or whole grain), meat purees such as chicken or turkey, or single-ingredient purees of fruits or veggies.
If you're debating whether to start with fruits or veggies first, the AAP suggests that an infant's preferences for sweets won't budge even if veggies are introduced first. Mashed peas just don't taste as good once you've had applesauce.
We chatted with pediatricians, read the research, polled real-life parents, read reviews, and used our own babies as taste testers (although we can't say their opinions on nutritional value are very authoritative) to bring you some of the top baby food brands available. In addition:
We looked for foods that are certified USDA organic and have non-GMO verified ingredients.
We focused on baby food that's free of added sugar (but have called out one or two products that contain it).
The baby foods on our list are free of harmful preservatives.
We called out the brands that market their products as gluten-free and allergen-free.
All products are also vetted by our medical standards team, which evaluates brand integrity and product safety.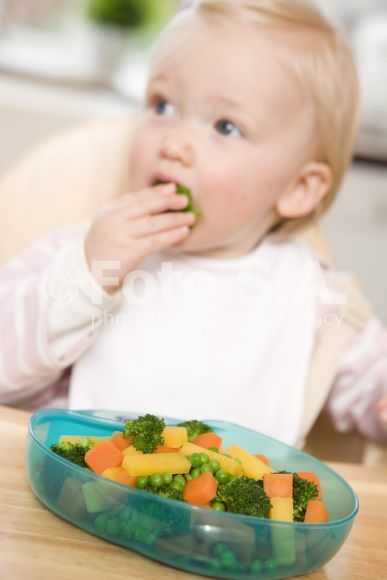 Reducing Exposure to Toxic Elements in Baby Foods
Three brands in this article — Gerber, Beech-Nut, and Happy Baby — were mentioned in a February 2021 Congressional Report for products containing significantly high levels of toxic heavy metals, including arsenic, lead, cadmium, and mercury. The FDA has since launched the Closer to Zero: Action Plan for Baby Foods to address exposure to toxic elements from eating baby foods.
Best overall baby food: Beech-Nut Naturals Stage 1
Best organic baby food pouches: Plum Organics Stage 1
Best budget-friendly baby food: Gerber Organic 1st Foods
Best baby food for constipation: Gerber Natural 1st Foods (Pear)
Best organic jarred baby food: Happy Baby Organics Clearly Crafted Stage 1
Best personalized subscription service: Cerebelly
Best fresh baby food: Once Upon a Farm Cold-Pressed Organic Baby Food
Best first baby cereal: Gerber Organic 1st Foods Single Grain Cereal
Best, most interesting baby food blends: Little Spoon Complex Solids
Best all-around clean baby food: Baby Gourmet
Best overall baby food
Beech-Nut Naturals Stage 1
This affordable baby food is an all-around fan favorite.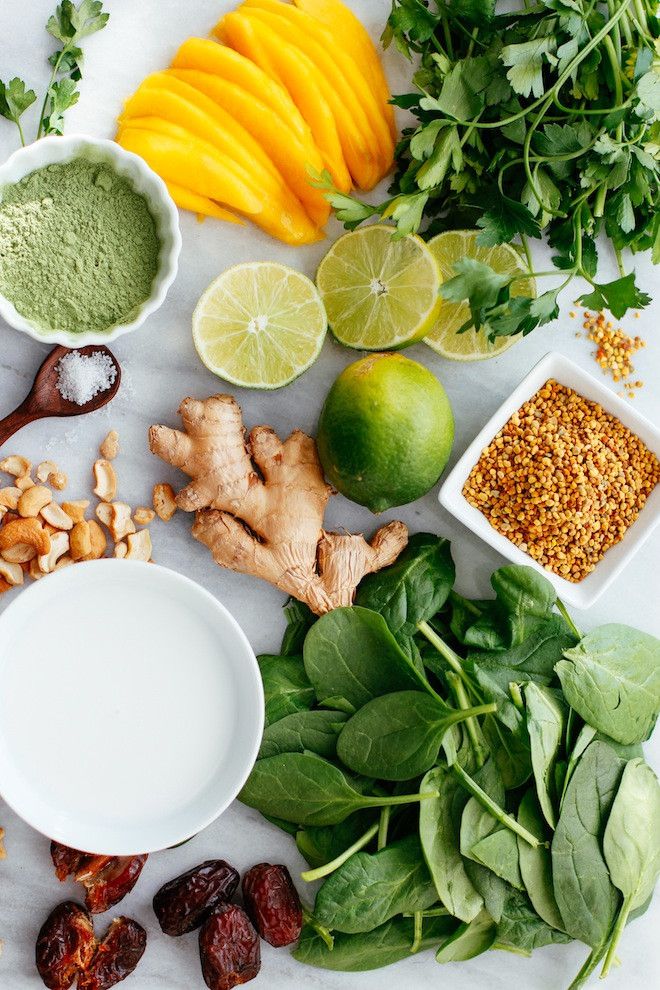 Beech-Nut baby foods come in recyclable glass jars and are available in both natural and organic varieties. Blends are available in every stage, from single-ingredient foods for brand-new eaters (like butternut squash and plum) to multi-food blends with chunkier textures for older babies.
The ingredients in Beech-Nut baby foods are simple, with no artificial additives. Plus, these little glass jars are available at most grocery stores, so they're easy to find. However, while it's great for recycling purposes, glass can be dangerous — always supervise your little one around glass.
Beech-Nut Naturals are free of genetically modified organisms (GMOs) but not certified organic (unless you shop their organics line). They contain no added sugar.
Shop now at Walmart
Best organic baby food pouches
Plum Organics Stage 1
If sustainability, organic foods, and non-GMO ingredients are important to you, Plum Organics has a great line of baby food options to try.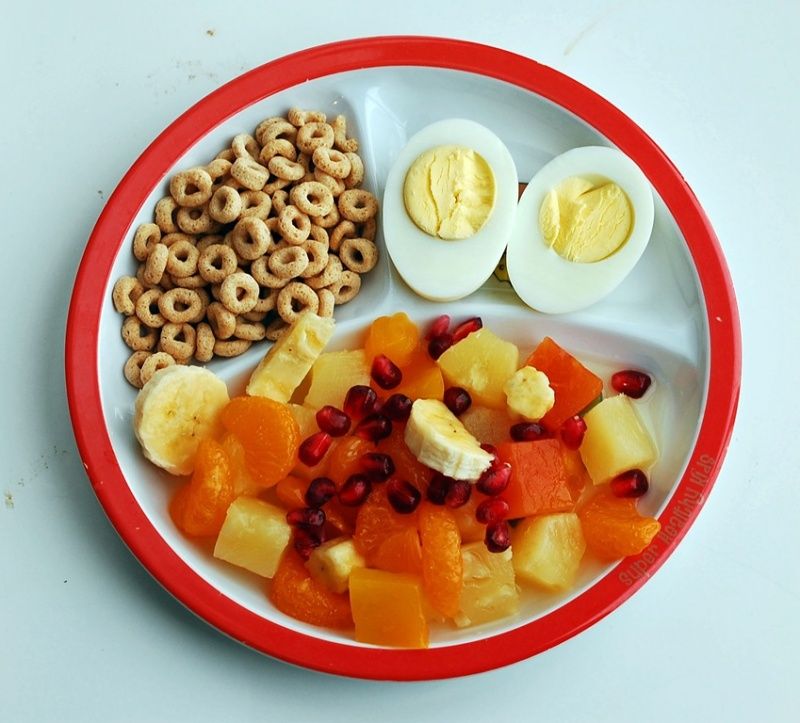 Their BPA-free pouches are super convenient and available in a variety of fruits, veggies, and grains for each stage of eating. These foods have no added salts or sugars, so they're nutritious and simple for baby's maturing digestive system. They're also widely available and can be purchased in bulk for greater savings.
And while feeding experts definitely discourage using pouches exclusively, there's no denying that pouches are very convenient for occasional on-the-go feedings. To make sure your baby is still progressing in their journey through solid foods, try squeezing the pouch contents into a spoon. And be sure to watch out for the small plastic caps, as they're a choking hazard.
Plum Organics is certified organic and non-GMO, and their baby food doesn't contain added sugar.
Shop now at Amazon
Best budget-friendly baby food
Gerber Organic 1st Foods
Gerber is the classic baby food brand, and they've made changes over the last few years to make their food more health-conscious (e.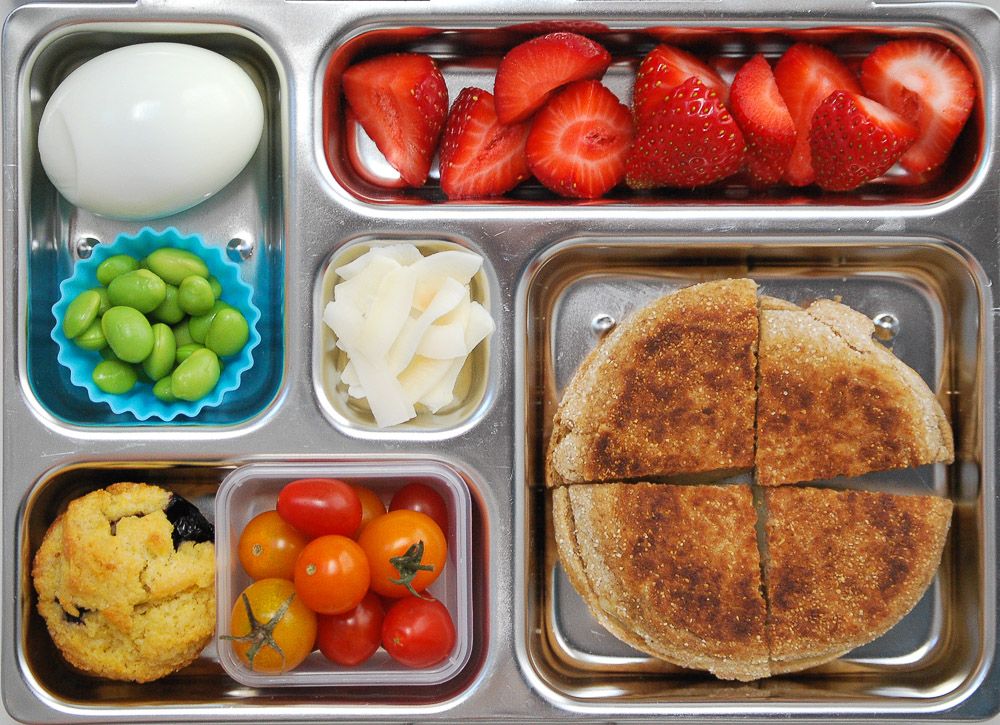 g., starting an organic line). Yet they have maintained their status as one of the most affordable prepared baby food brands on the market.
They offer benefits like glass jars, organic ingredients, and a wide variety of food choices at a lower cost than some other brands on our list.
Gerber Organic is USDA organic, non-GMO, and free of added sugar.
Shop now at Walmart
Best baby food for constipation
Gerber Natural 1st Foods (Pear)
Sometimes babies get a little constipated when they're beginning their solid food journey, especially if they're eating a lot of dairy or iron-fortified cereal. In addition to continuing breast milk, some foods may help relieve your little one's digestive discomfort, including all the "P" fruits.
So prunes, pears, plums, and peaches are some options to help keep tiny bowels on the move. You can find great fruit purees in any brand on our list, but one of the more cost-effective is the Gerber brand. The good news is that many babies love fruit, so it shouldn't be too hard to get your little one to down some prunes or pears.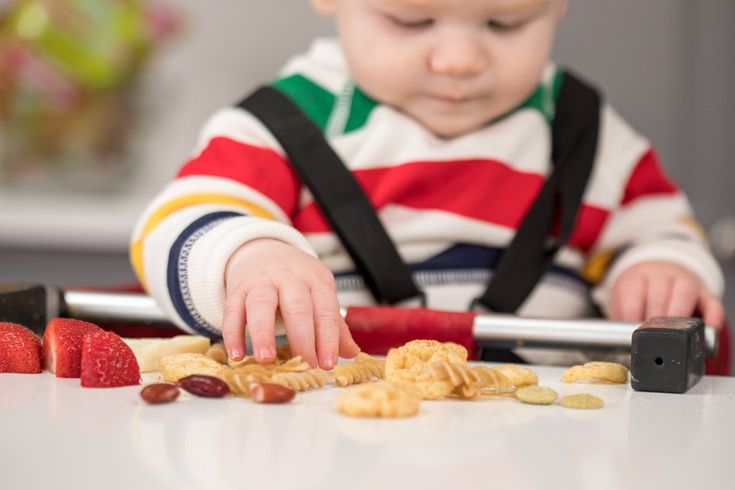 This product is made with non-GMO ingredients and pears grown with Clean Field Farming practices. It doesn't contain added sugars.
Shop now at Walmart
Best organic jarred baby food
Happy Baby Organics Clearly Crafted Stage 1
Another great organic baby food option, the Happy Baby company offers their organic baby food jars at most stores — although not quite as widely as Beech-Nut and Plum Organics.
Happy Baby jars offer a wide variety of foods, from kale and mango to spinach and peaches and chia seeds. You can start with their single-ingredient jars (this is important for ruling out allergies, as well as to help baby learn to like spinach even when it's not disguised by pears). Then, you can move on to their fruit and veggie blends as your little one grows.
High quality ingredients, creative flavors, and no artificial ingredients all make Happy Baby a solid (no pun intended) choice.
Happy Baby is USDA organic and doesn't contain added sugars.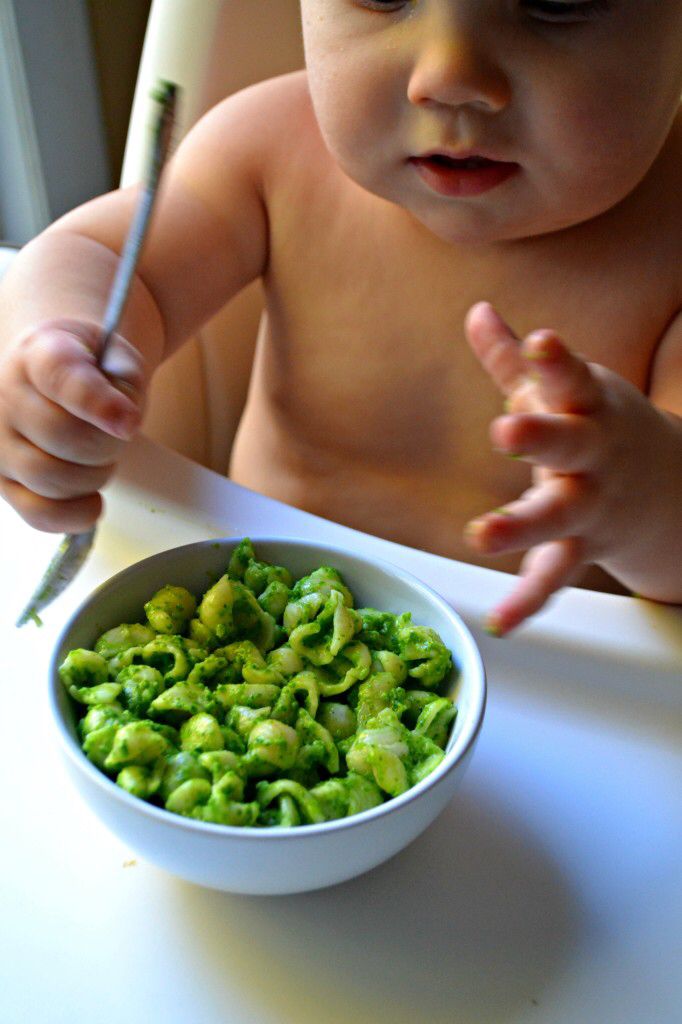 Shop now at Walmart
Best personalized subscription service
Cerebelly
Cerebelly allows you to personalize your subscription of baby food pouches based on your child's age, leaning on science to determine what foods will benefit them at their stage of development.
You'll take a quiz that asks about the current development and language cues your baby is showing (responding to their name, grasping toys, using noises to show emotion, etc.). It also asks about motor, social, and visual skills.
The results will clue you in on key nutrients that may benefit your little one and customize your baby food pouches based on this.
To boot, the brand has earned the Clean Label Project Purity Award (which evaluates products for toxins and contaminants), is certified USDA organic, and contains no added sugars.
Shop now at Cerebelly
Best fresh baby food
Once Upon a Farm Cold-Pressed Organic Baby Food
These organic, cold-pressed baby food pouches and cups are found in the refrigerated section at your grocery store (and yes, they have to be refrigerated at home).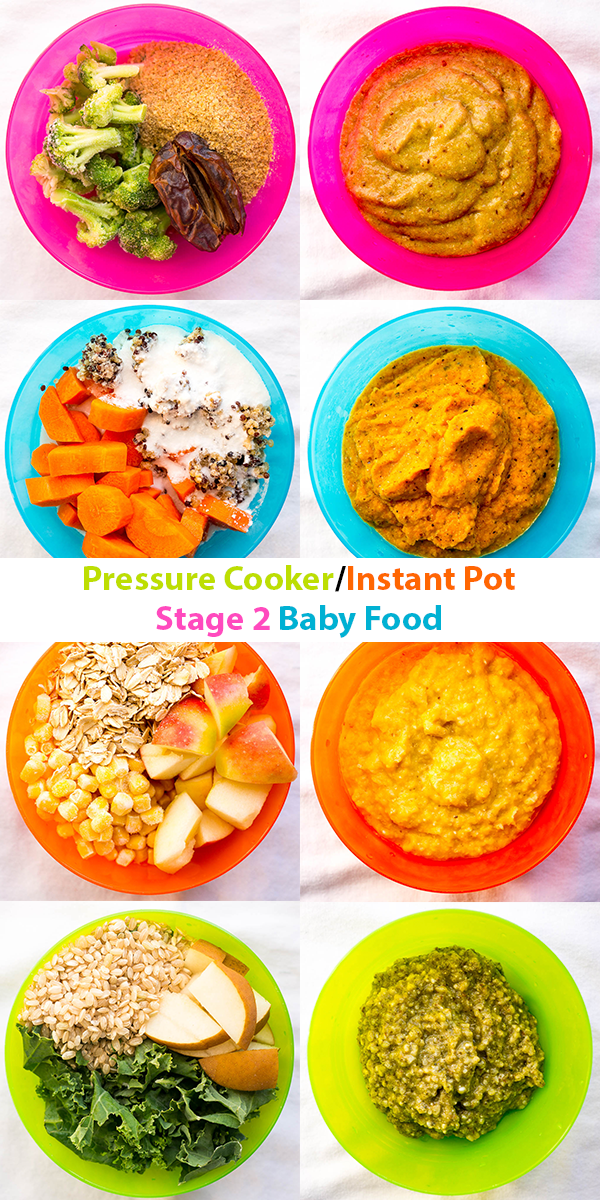 The company also has a subscription delivery option to make baby food even more convenient for your busy schedule.
Creative names like Wild Rumpus Avocado and Magic Velvet Mango will have you smiling, and the variety of flavors will (hopefully!) appeal to your little one. Once Upon a Farm offers a variety of food stages, so you can start with their purees and move on up to their finger and toddler foods as your baby grows.
Once Upon a Farm is certified organic and non-GMO. Their products contain no added sugars and are Clean Label Project certified.
Shop now at Target
Best first baby cereal
Gerber Organic 1st Foods Single Grain Cereal
This simple cereal is a great first food for baby. You can mix this one-ingredient whole grain cereal with breast milk, formula, or water to provide your little one with some crucial nutrients (such as iron) and experience with spoons and textures.
The AAP recommends oatmeal or multigrain cereals over rice cereals, as they have a lower risk of exposure to chemicals such as arsenic (which is sometimes a concern with rice products).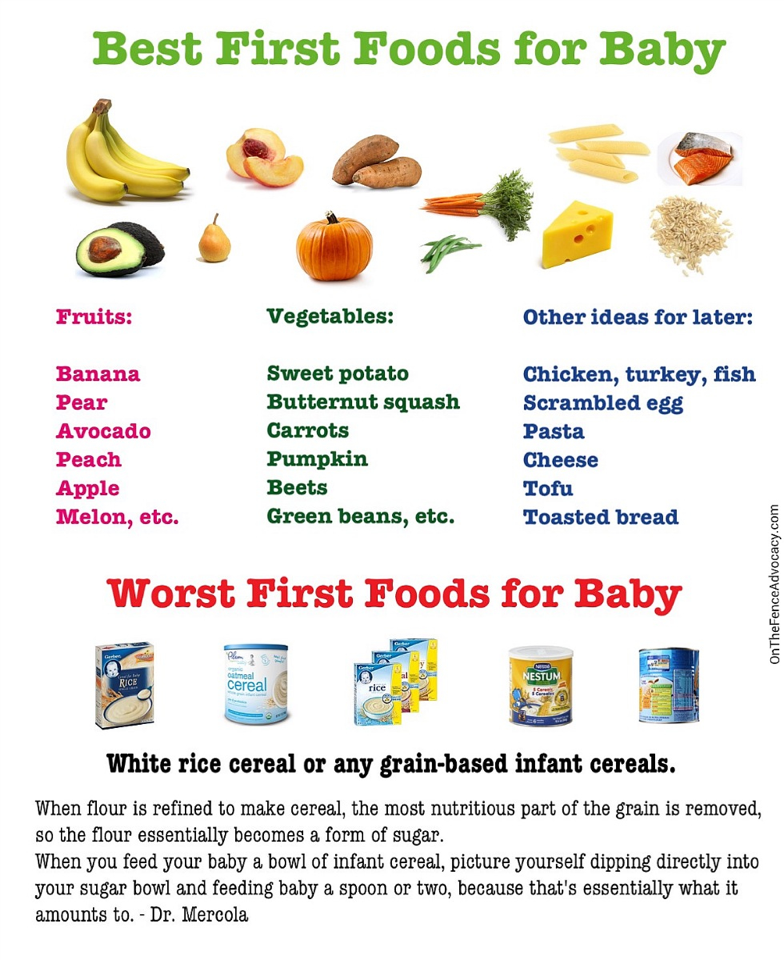 As your baby gets used to other foods, you can also mix this cereal with fruit or yogurt to provide a heartier meal.
Gerber Organic is certified USDA organic and non-GMO, but this product does contain some added sugars.
Shop now at Walmart
Best, most interesting baby food blends
Little Spoon Complex Solids
Once your baby is ready for more advanced blends, Little Spoon has a unique line of complex blends that contain multiple purees as well as other seeds and grains for texture.
For example, one blend contains quinoa, butternut squash, and apple. Another contains kale, white bean, pear, basil, quinoa, and avocado oil.
Little Spoon purees use certified organic and non-GMO ingredients. They're free of added sugar.
Shop now at Little Spoon
Best all-around clean baby food
Baby Gourmet
Baby Gourmet is another Clean Label Project Purity Award winner, which means they go above and beyond to ensure their baby food is free of harmful toxins that naturally occur in the environment.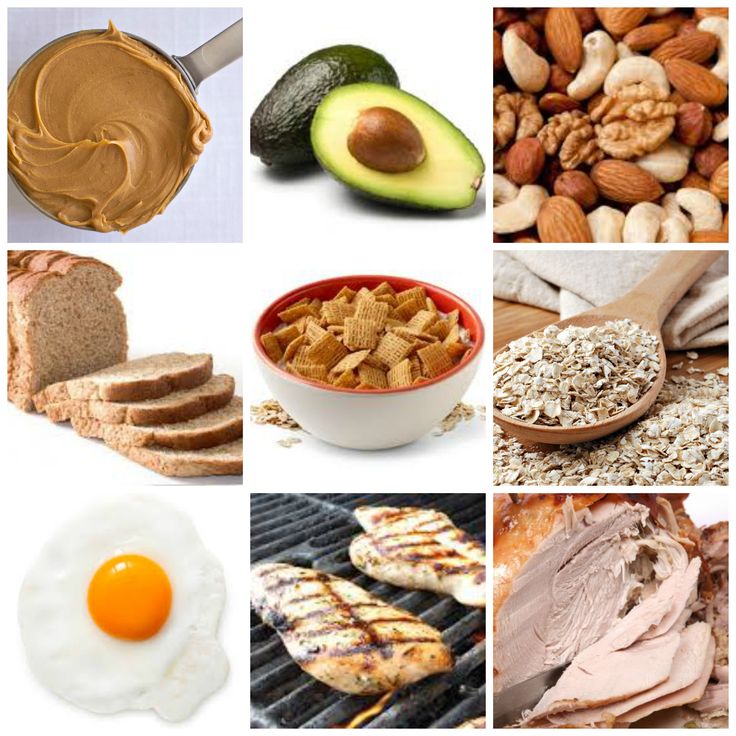 This Canadian company is also set to donate 1 million meals to vulnerable populations by 2025. It's founded and run by moms, which can be reassuring.
Baby Gourmet is certified organic and non-GMO by both U.S. and Canadian standards. All packaging is BPA-free. Products contain no added sugar.
Shop now at Baby Gourmet
As a general guideline, it's a good idea to start with iron-fortified baby cereals or pureed meats if your infant is breastfed. Breastfed babies are more likely to need extra iron than formula-fed babies.
It's also advisable to start with simple, single-ingredient purees of meat, vegetables, and fruits.
Choosing brands that are certified organic, use BPA-free materials, and are conscious of using whole food ingredients (e.g., they don't add "extras" like salt, sugar, or corn syrup) helps ensure a healthy start for your little one.
According to the AAP, you shouldn't give babies under age 1 cow's milk, honey, unpasteurized dairy, or undercooked meat, as these can be an infection risk for a baby's developing immune system.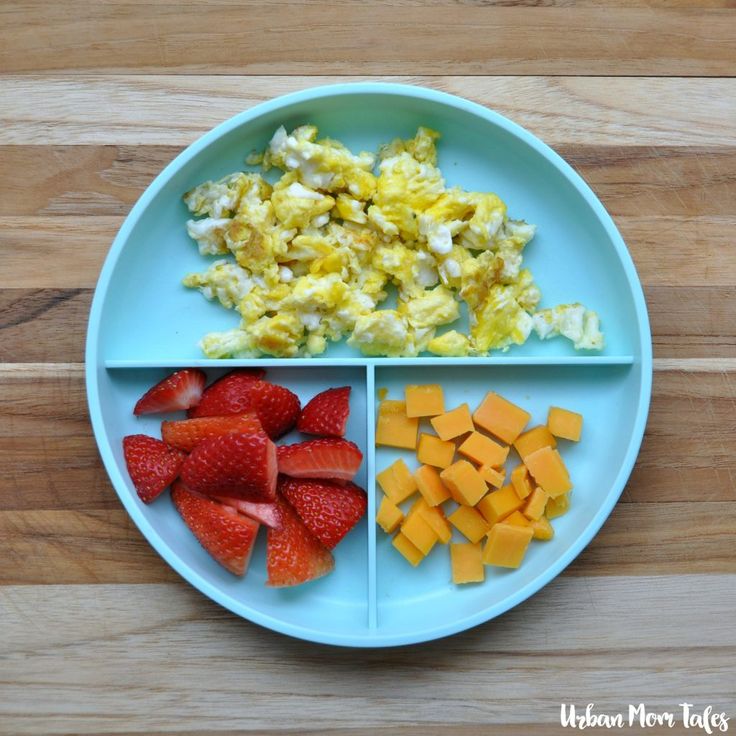 You'll also want to avoid foods that are hard or sharp or present a choking risk (for instance, chips, nuts, popcorn, raisins, raw apples, raw carrots, whole grapes, hot dogs). For a more comprehensive guide to which foods to give and what to avoid, check out our article on infant nutrition and starting solids.
While experts used to advise waiting to introduce highly allergenic foods (such as dairy, wheat, nuts, and eggs) until after the first year, the experts now say that delayed introduction of these foods may increase a child's risk of food allergies. So, with the guidance of your pediatrician, go ahead and introduce those foods within the first year.
Seek immediate emergency medical attention if you notice swelling of the tongue and mouth, wheezing, or trouble breathing after your child eats certain foods
Some babies are raring to go when it comes to trying food, while others may take a little more convincing. Either way, definitely get your camera on video mode, as there are bound to be some hilarious faces and some impressive food spillage along the way.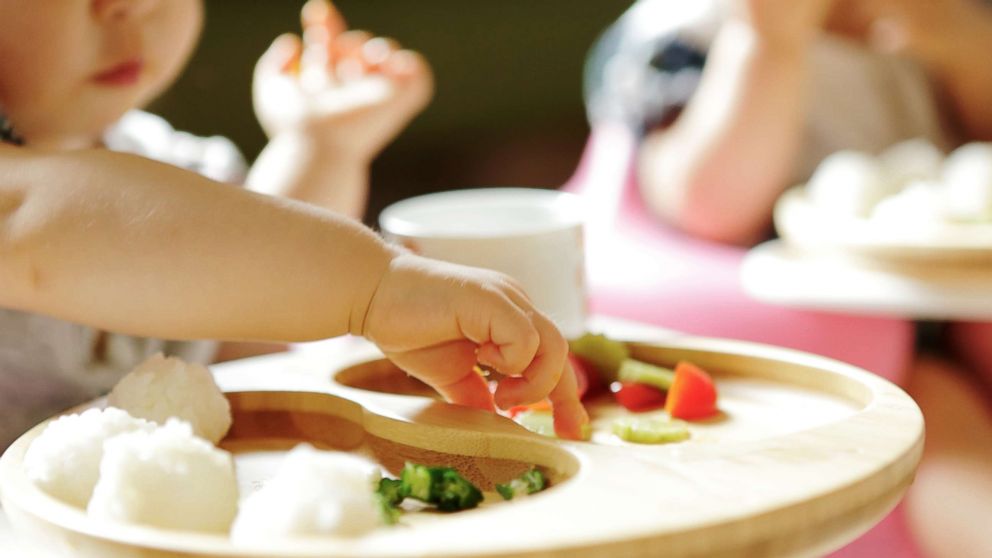 Here are some pro tips to help make the process as smooth as possible:
Wait until your baby shows signs of readiness for solid food.
Keep trying. It can take 5 to 10 exposures for a baby to accept a new food.
Make it fun and silly.
Cook and eat as a family as much as possible.
Let your baby play with the spoon and even the food! While incredibly messy, this helps them get comfortable with the textures, smells, and tastes of new foods.
Talk with your pediatrician if you have any questions or concerns. They're a great resource and want to help you grow a happy, healthy baby.
What's the best baby food for growth and weight gain?
If your baby is under 6 months and breastfeeding, it's recommended that you stick to that exclusively for 6 months. When you're ready to introduce solids after 6 months, it should be in addition to breastfeeding and formula, not as a replacement.
If your baby is formula-fed, they may begin eating solids sooner than 6 months.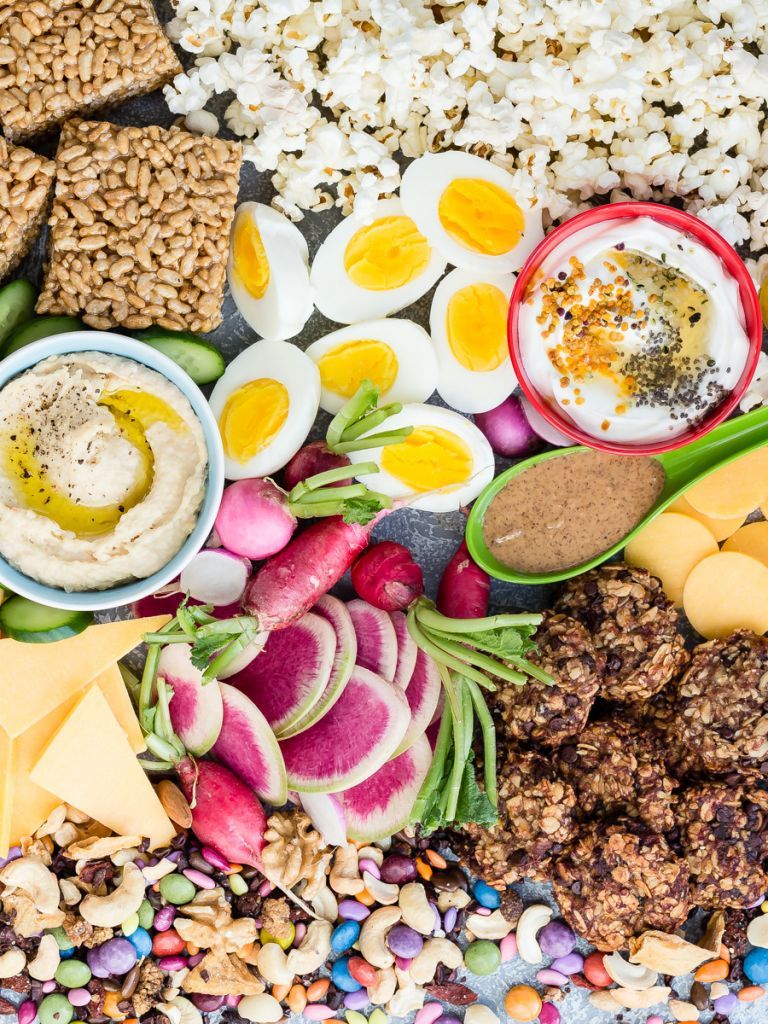 While no one specific food is recommended, a variety of foods and colors is best, including meats, vegetables, and fruits. One of the key foods that can help with growth and weight gain is avocados (high in healthy fats and fiber but low in sugar).
Always discuss your baby's dietary changes with your pediatrician and attend regular checkups to monitor growth.
What's the easiest food for babies to digest?
Just like adults, babies do best with regular bowel movements. If they're having a hard time with this, oatmeal is one food known to be easy to digest and promote regularity, as it contains higher amounts of dietary fiber.
It may also help to focus on quantity. Try feeding your baby smaller meals more often, rather than fewer larger meals. This may be easier on their system and allow them to digest foods more easily.
What's the best baby food to start with?
Mashed banana and avocado are some of the most popular solids to start with. Soft, ground oatmeal is also great.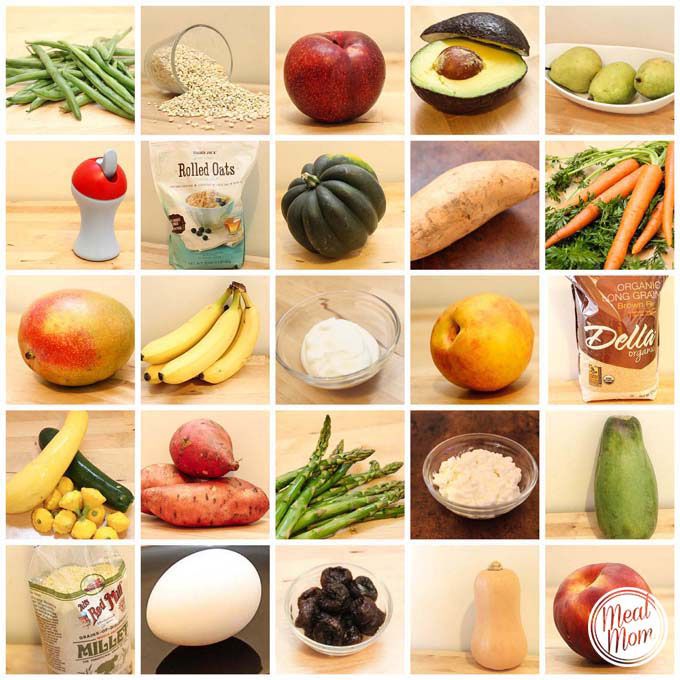 When it comes to fruit and vegetable purees, focus on variety, but don't overdo it with those that are naturally high in sugar (such as berry purees).
Most importantly, at 6 months old, all foods should still be pureed and cooked. Once your baby is 9 months old and older, you can start to introduce vegetables cut into pieces. The only other no-no is honey, which they shouldn't have until they're over a year old.
It can feel like a lot of pressure to choose the best nutrition for your child, especially when trying to capitalize on the years before they start demanding chicken nuggets and ice cream. But there are a lot of great, healthy options available in 2022.
Whether you choose to make your own baby food, buy jars or pouches, or use a baby food subscription service, there are a number of resources to help you feed your baby.
Baby's first foods: The 10 best foods for babies
These 10 first foods are ideal for your baby because they're full of essential nutrients, reasonably priced, easy to prepare, and delicious.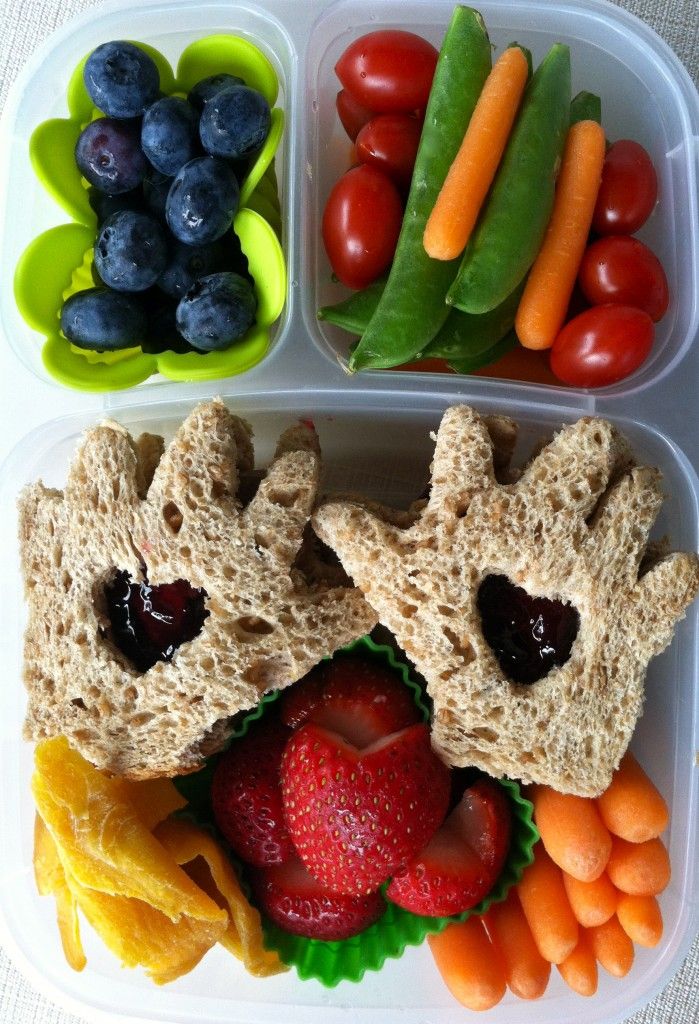 Avocados contain healthy fats, while bananas are loaded with potassium. Blueberries are bursting with antioxidants, whereas broccoli offers fiber and folate. Both lentils and meat are packed with protein. Prunes can help with constipation, and yogurt helps form healthy bones and teeth. Sweet potatoes and winter squash are great sources of beta-carotene and vitamin C. 
According to the American Academy of Pediatrics, it's important to offer your baby a variety of healthy foods. There are lots of healthy, baby-friendly foods out there, but these 10 recommended by doctors and dietitians alike stand out from the pack. From vitamin-rich fruits and veggies to meats and beans loaded with protein, these superfoods are full of essential nutrients, reasonably priced, easy to prepare, and delicious.
Many are also favorite first foods. Before introducing solids, talk to the doctor about your baby's readiness for solids, and which foods to introduce and when. Then introduce foods one at a time, waiting at least three days after each new food to watch for any allergic reaction.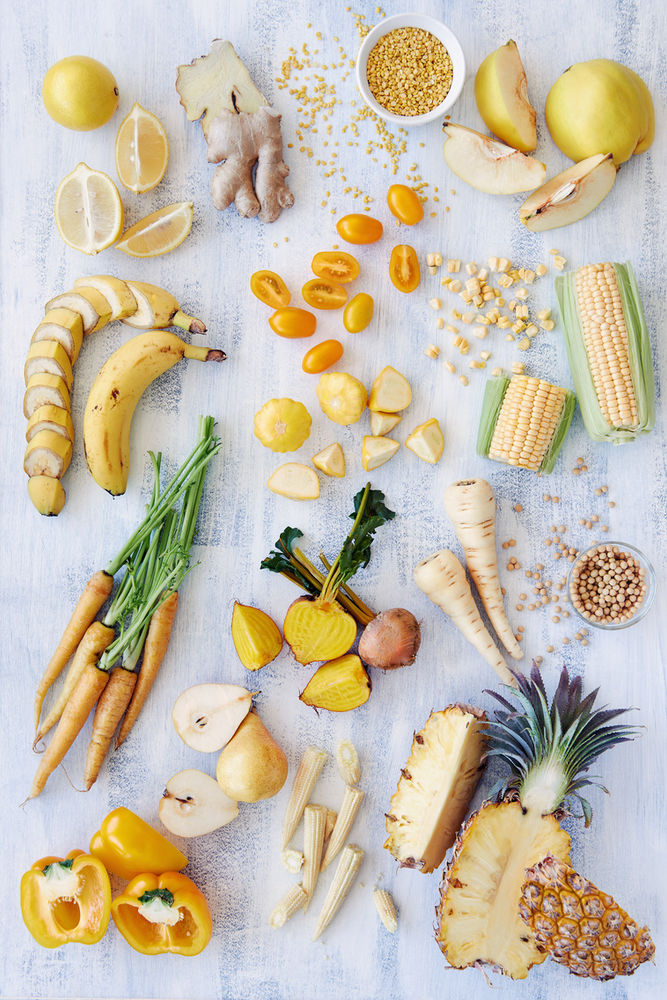 Avocados
BabyCenter parents are all about avocado as a first food. This buttery fruit-vegetable is rich in healthy unsaturated fats that help boost brain development. In fact, the fat composition of avocados is somewhat similar to that of breast milk.
Serving ideas: Mash avocado with a fork, or make baby guacamole.
Bananas
Known as a good source of potassium, this grab-and-go fruit also contains vitamins B6 and C, fiber, and magnesium.
Serving ideas: Make banana and mango puree. Or, for your little one's first smoothie, puree banana and peach chunks with whole-milk yogurt.
Blueberries
Blueberries are bursting with antioxidants. The deep, brilliant blue of these berries comes from flavonoids that benefit your baby's eyes, brain, and even urinary tract.
Serving ideas: Blend or mash blueberries well and swirl a spoonful of the juicy purple puree into yogurt, or top silky coconut milk rice pudding with blueberry compote.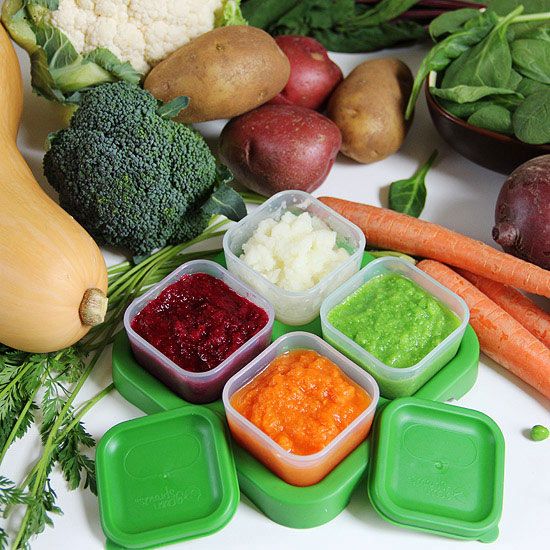 Broccoli
This cruciferous vegetable is a rich source of essential nutrients, including fiber, folate, and calcium. Introduce your baby to broccoli's bold flavor early, and you'll be expanding their tastes and encouraging a lifelong love of green vegetables.
Serving idea: Steam until soft, cut into pieces small enough for your child to eat safely, and then chill. Steaming takes the bite out of broccoli, and some babies prefer the texture and taste when it's cold.
Lentils
Beans and other legumes pack lots of lean protein and fiber. But unlike larger beans, little lentils simmer into a pleasing mush just right for baby bites. They're also one of the cheapest healthy foods you can buy.
Serving ideas: Cook finely diced carrots along with the lentils. As your baby gets older, double up on nutrient-rich foods by making lentil and spinach stew.
Meat
Lack of iron can cause anemia. The American Academy of Pediatrics recommends meat as a first food because it's such a great source of protein, zinc, and iron, especially red meat and dark poultry meat.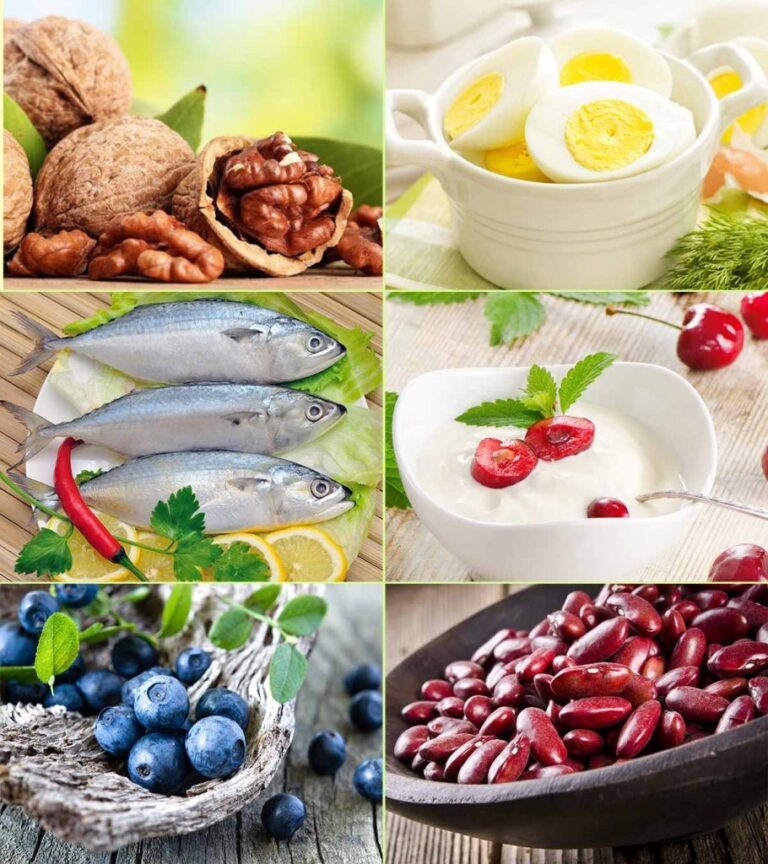 Plus, babies absorb iron more easily from meat than from iron-fortified cereals, another common first food.
Serving ideas: If your baby is new to solids, try our easy turkey or chicken puree recipe. As they get older, introduce new flavors with chicken curry with green beans and zucchini or shepherd's pie.
Prunes
Whether you call them "prunes" or "dried plums," these humble fruits don't sound glamorous – but they're soft, sweet, and full of fiber. Your baby may suffer from constipation when switching to solids, as it's a big change for their system. Add pureed prunes to your baby's diet to aid digestion and keep things moving.
Serving ideas: Serve pureed prunes alone or mixed with other foods, such as oatmeal, cereal, or applesauce, for a naturally sweet treat.
Sweet potatoes
Sweet potatoes are one of the more popular first foods for babies, who tend to like both their sweetness and texture. These colorful root vegetables are packed with beta-carotene, vitamin C, and minerals, including iron and copper.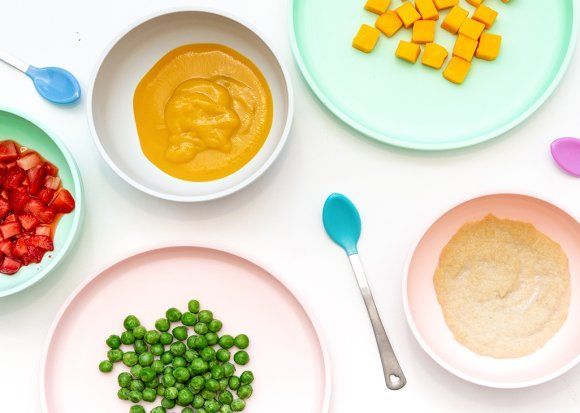 Serving ideas: Serve sweet potato puree alone or swirled into pureed chicken or turkey.
Winter squash
Orange- or yellow-fleshed hard winter squashes such as butternut, acorn, and pumpkin boast many benefits, one of which is they're exceptionally rich in beta-carotene, recognized for being great for eyes. Squash is also an excellent source of vitamin C. Natural sweetness and a creamy texture add to the appeal of winter varieties.
Serving ideas: Roast a winter squash like butternut, scoop out the flesh, and puree it for an easy first food. As your baby gets older, introduce new flavors and textures with dishes like smashed chickpea and butternut chili.
Yogurt
Creamy yogurt is rich in calcium and vitamin D, necessary for healthy bones and teeth. Your baby can have it at 4 to 6 months, long before they'll be ready for cow's milk.
Opt for plain yogurt with no added sugar. Also look for a brand with the most live cultures, which help regulate the good bacteria in your baby's digestive tract.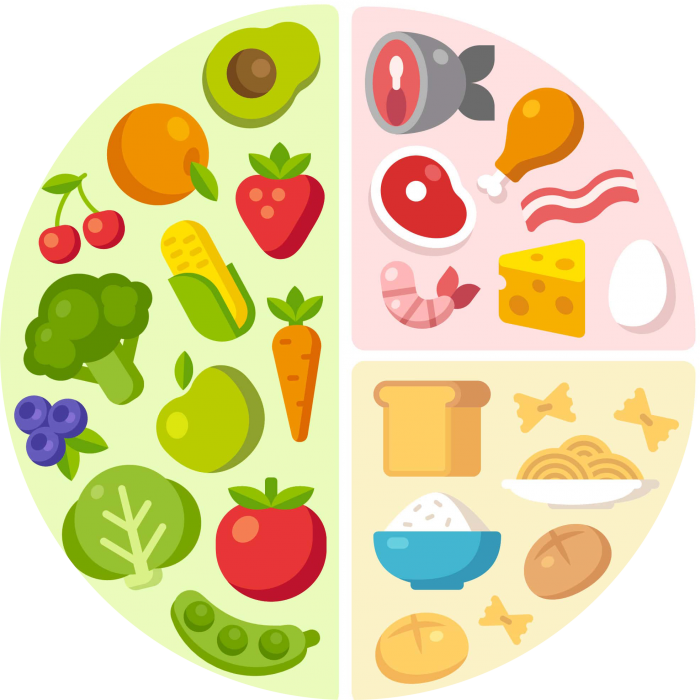 Make sure you pick up whole-milk yogurt – babies need the calories from fat.
Serving ideas: Yogurt is fine on its own, or swirl in pureed berries or other fresh fruit, applesauce, or mashed avocado.
Ten healthy foods that must be in a child's diet • INMYROOM FOOD
Every mother takes care of her child, and this care is reflected in many things. For example, in the preparation of a competent and balanced diet.
It's no secret that a young body is in dire need of vitamins, minerals and other useful substances. This is a guarantee that your child will grow up big and healthy. Strong immunity and proper nutrition will help to resist the harmful effects of the environment, activate mental activity and, as a result, easily cope with school workloads.
For loving mothers, we have compiled a list of 10 healthy foods that you should definitely include in your child's diet so that he grows up healthy and strong.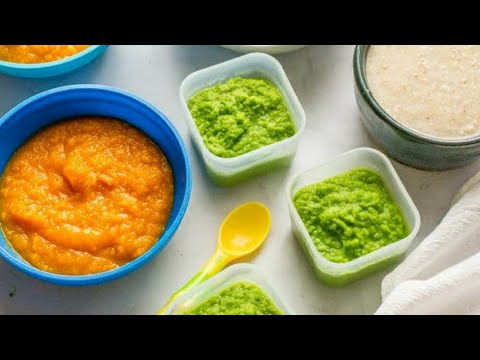 1. Nuts and nut butter
Products that are similar in value to nuts can be counted on the fingers of one hand. Nuts are a real storehouse of vitamins and minerals. They are especially rich in vitamin E, which increases the body's defenses and strengthens the immune system, as well as calcium and iron, which are very important for the body to grow strong and strong.
This product must be in the diet of every schoolchild. You should eat nuts and younger children. If your baby is already familiar with fruits, vegetables and cereals, then you can and even need to introduce nuts into the diet. The only question is in what form, because nuts are a fairly solid food.
An excellent solution is nut butter. It should be added in small amounts to cereals or purees. You can buy nut butter in the supermarket, but it is better to cook this product at home. Moreover, it is not so difficult. Pour the nuts in an even layer on a baking sheet and bake in an oven preheated to 180 degrees for 25 minutes.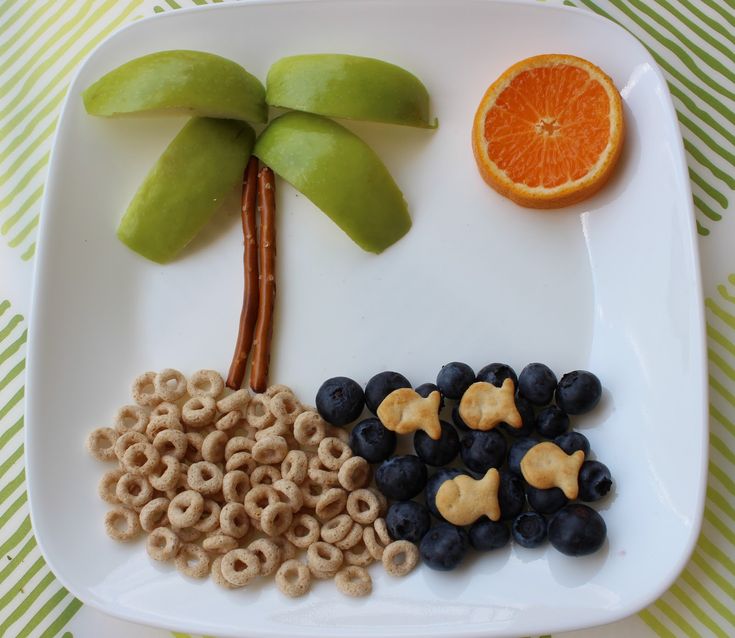 After that, grind the nuts in a blender until they acquire a paste-like consistency. This will happen in about 5-15 minutes - it all depends on the power of your blender. If desired, honey can be added to the paste. It should be stored for no more than 2 weeks in a closed form in the refrigerator.
2. Chicken eggs
Chicken eggs are very healthy for children. In their composition, you can find 12 vitamins that the body needs for normal life. These are, for example, vitamins A, D, E, group B. Eggs also contain minerals in large quantities: calcium, phosphorus, iodine, copper, iron, cobalt. There is a lot of fat in the egg yolk, but these are polyunsaturated fatty acids that only benefit the body.
Chicken egg is perfectly absorbed by the human body, so this product must be included in the diet. Eggs will be a great breakfast for your kids. They charge the body with energy and vitality and provide a feeling of satiety for a long time. From them you can cook a large number of delicious dishes: scrambled eggs, scrambled eggs, egg pudding.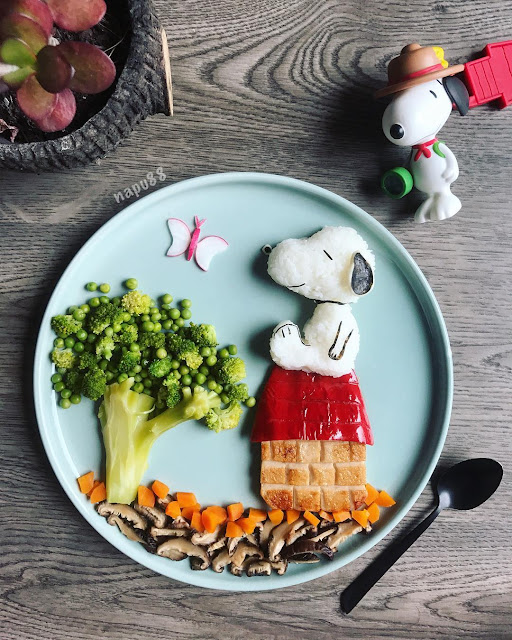 3. Butter
If you watch your figure and get scared at the mere mention of the word "fats", this does not mean at all that they are completely contraindicated for your child. It has been scientifically proven that under no circumstances should saturated fats and "correct" cholesterol be excluded from the diet of children under 2 years old - they play an important role in the development of the child's brain and nervous system. Give preference to organic oil and, in consultation with the pediatrician, introduce it into the diet, adding a small amount to baby food. Of course, we are talking about the moment when your child has already mastered one-component purees.
Our mothers and grandmothers were carriers of valuable information about butter on an intuitive level. There is, perhaps, not a single schoolboy of past years who would not eat sandwiches with butter in the morning. And this makes sense. Fats help to maintain a feeling of satiety for a long time, it is better to absorb fat-soluble vitamins and make food tastier.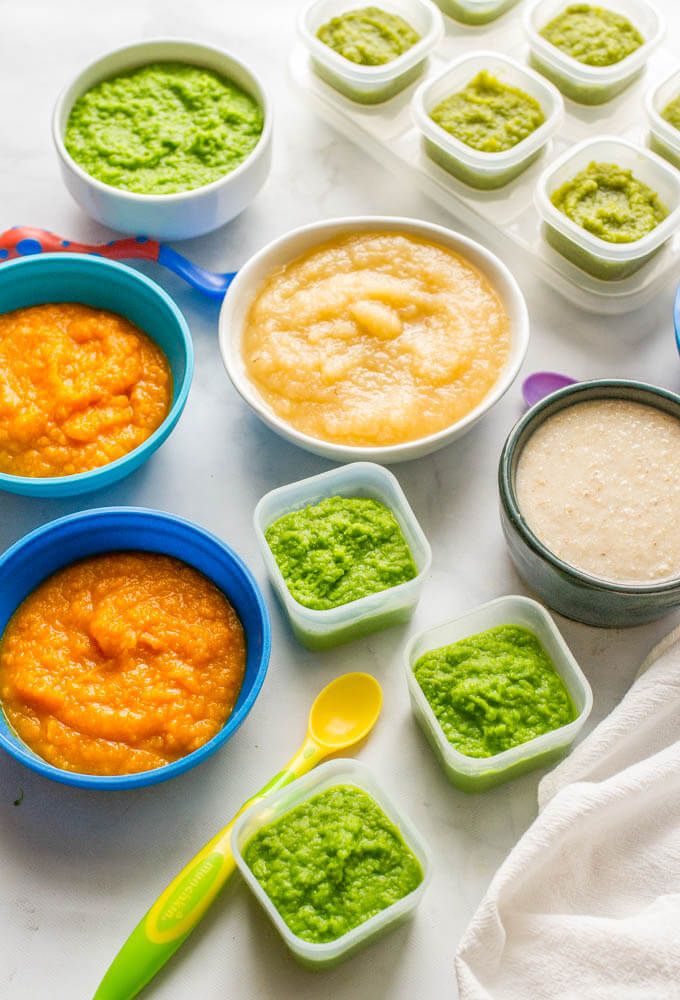 The result is happy students and good grades.
4. Beans and lentils
Legumes are an important source of vitamins. Particular attention in the preparation of a child's diet should be paid to beans and lentils. They contain many vitamins and minerals - iron, zinc, manganese - and other useful substances, such as folic acid. In terms of protein content, beans and lentils are very close to meat products. If you want to add variety to your diet while still maintaining its nutritional value, legumes are a good alternative.
To make beans and lentils easier and faster to cook, soak them in water overnight. In the morning, beans should be strained and boiled until soft. If you're cooking red lentils, you don't need to soak them, as they cook fairly quickly. Legumes can become both an independent side dish and an integral ingredient in various soups and vegetable stews.
5. Fish
Everyone knows about the beneficial properties of fish and its importance for a child.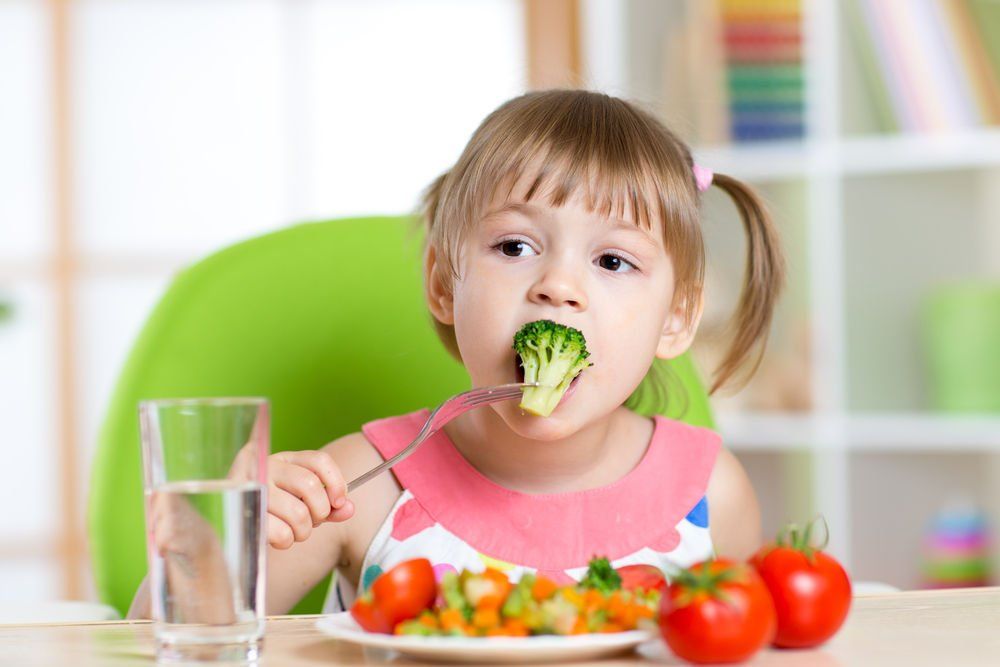 Fish is an important source of vitamins, minerals and other nutrients.
It contains omega-3 polyunsaturated fatty acids, which are responsible for cell growth, help strengthen bones and improve vision, play an important role in brain development and enhance mental activity, and increase the body's defenses. All these important properties make fish such a useful and indispensable product in the children's diet.
6. Herbs and spices
Childhood is not a reason to refuse herbs and spices. Add them to the meals you cook for your children. They will help make the dish tastier and more interesting, bring variety to the usual menu and saturate food with additional vitamins and minerals. Herbs are a valuable source of vitamin E and strengthen the immune system, while spices improve the functioning of the digestive system and have a positive effect on the overall tone of the body.
Popular and healthy combinations: fruit puree with cinnamon, cauliflower with nutmeg, meat sauce with cumin or oregano, vegetables or chicken with thyme, avocado with cilantro, fish with parsley and lemon.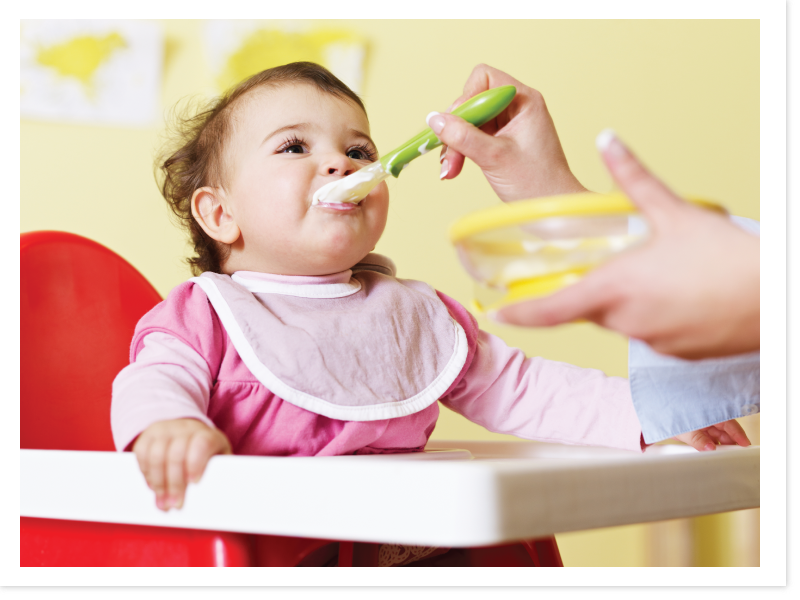 7. Tofu
Tofu is basically soy milk curd. The process of making it is very similar to the process of making cheese. Therefore, sometimes tofu is referred to as cheese. Already from the definition it is clear that this product is very useful. It contains a large amount of iron, zinc and a lot of protein. This product has a high energy value. No wonder it forms the basis of vegetarian nutrition. All of the above facts make tofu a product that is ideal for children.
Tofu can be cooked in a variety of ways. Choose the one that will appeal to your child: bake, boil, fry. Tofu can become both an independent and very nutritious snack, and one of the ingredients in delicious desserts.
8. Wheat bread
A child is nowhere without bread. Choose for your child wheat bread or options with seeds and bran.
Some parents believe that eating a lot of bread is harmful for children, because this product contains gluten and this can lead to the development of celiac disease, a chronic disease of the intestines and digestive system.
However, there are also studies that prove that completely eliminating bread from the diet of children is not advisable, because, on the contrary, it can increase the risk of developing this disease. Therefore, bread should be included in the child's diet, but in moderation, although in principle your child will not eat more than necessary.
Bread can also be replaced with whole grain breads and biscuits, as well as wheat flakes. The latter will be the perfect breakfast in the company of low-fat milk.
9. Natural yoghurt
Yogurt is not only delicious, but also healthy. All children are not indifferent to this product and gobble it up with great pleasure. And parents are only happy, because yogurt contains a large amount of vitamins, calcium, and other useful substances that help the child grow up healthy and smart.
However, it is important to clarify here that yoghurts, which are in great abundance on the shelves of supermarkets, are not a very healthy product for your child.
Jars of dyes and flavors contain too much sugar in their composition. Choose natural yoghurts for your child without additives. You can sweeten them with natural delicacies - for example, berries and fruits, honey, syrups.
10. Red meat
Iron and zinc, which are found in large quantities in red meat, are perfectly absorbed by the child's body. Red meat is a unique source of complete protein, which is essential for normal human growth and development. B vitamins strengthen the immune system, improve eyesight and have a positive effect on digestion. Preference should be given to beef - it contains the optimal combination of nutrients. Red meat also includes pork, lamb, horse meat, rabbit meat.
To make the vitamins and minerals contained in red meat even better absorbed by the baby's body, combine it with vegetables and fruits rich in vitamin C. For example, tomatoes, bell peppers, citrus fruits - tasty, nutritious and healthy.
Note to mothers: useful products for the child
A growing child needs strength for the great discoveries that happen to him every day.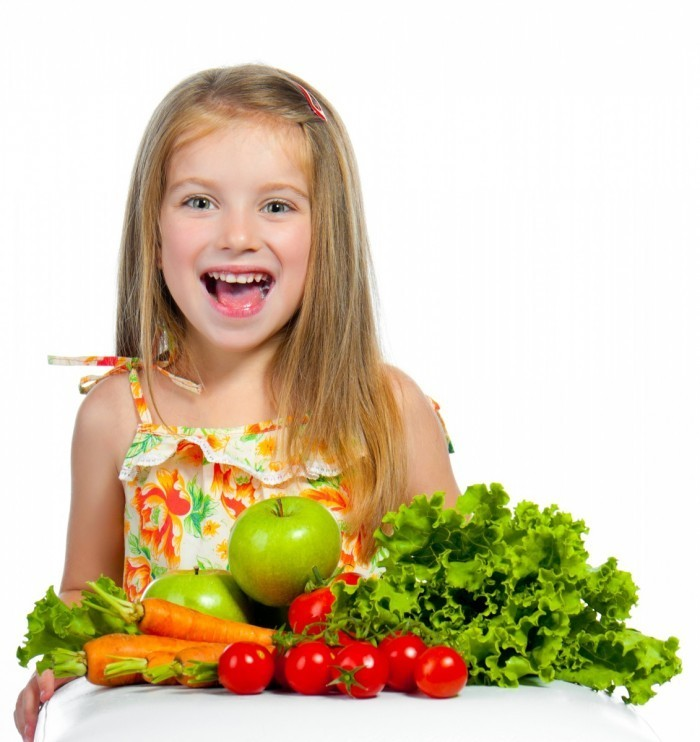 In order for a child to grow up healthy and active, his diet must be varied and balanced. ELLE will tell you how to create the most useful children's menu.
A child's health depends on many factors, and nutrition, physical activity and a favorable environment play an important role in its development. Healthy foods for children contain a boost of vitamins and minerals necessary for active growth. Knowing the list of the most necessary products for the child, you can easily create a menu, each time offering the child a new tasty dish.
Intuitively and so it is clear what foods are good for children. The diet of children should be based on dairy products, cereals, vegetables, fruits, berries, greens, meat and fish, eggs, nuts. It is important that every day the child eats a variety of foods high in proteins, fats, vitamins and minerals.
We start with breakfast, and there is no better dish than porridge for the first meal. Cereal cereals energize the body and give a feeling of satiety.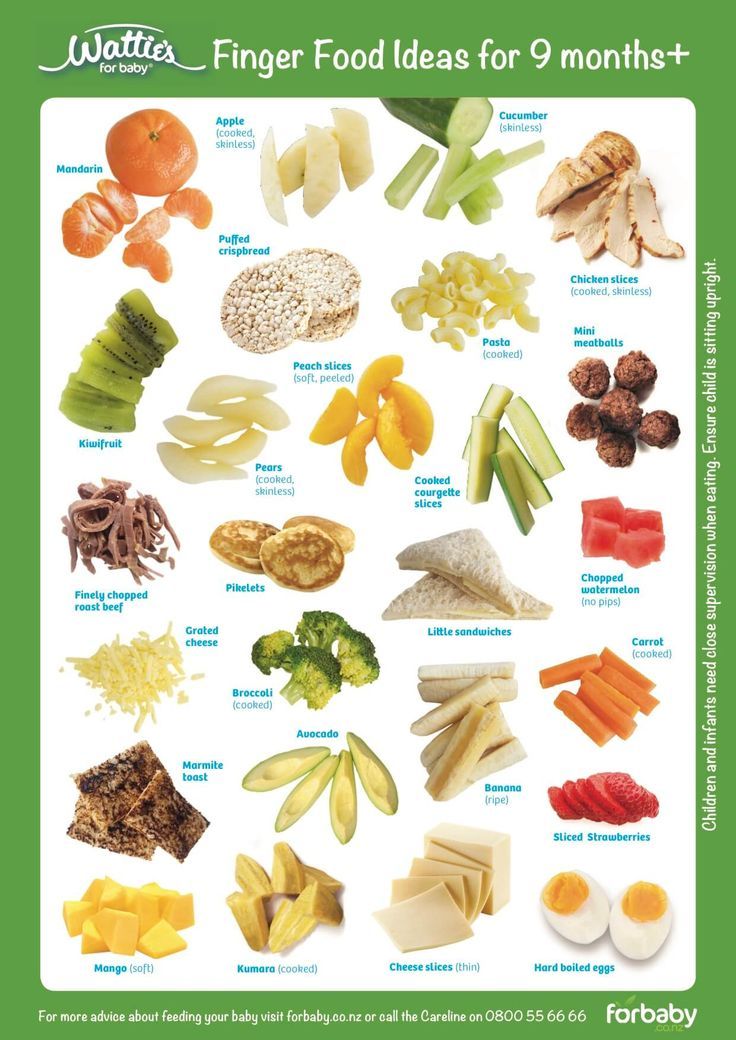 The most useful cereals with a low glycemic index are rice, buckwheat, and wheat. These cereals are rich in vitamins A, B, C, D, E, saturated fatty acids. The complex carbohydrates in rice help to generate the energy that students need in the learning process. Buckwheat porridge is rich in vegetable proteins. The least useful porridge is semolina.
Another indispensable product for the full development of a child is a chicken egg. They contain a lot of animal protein, amino acids, vitamins A, D, B2. In the absence of individual intolerance, the child can eat eggs at least every day. Moreover, there are many recipes for cooking eggs that will not get bored day by day. Omelet, poached eggs, Benedict, egg in a toast, scrambled eggs, hard boiled or bagged - such a breakfast will be eaten in a minute by a little hero.
A fruit salad can be offered to a child for lunch. The composition of all fruits in different dosages includes vitamins and trace elements. It is believed that the body is better able to digest fruits and vegetables that are suitable for its place of birth and growth.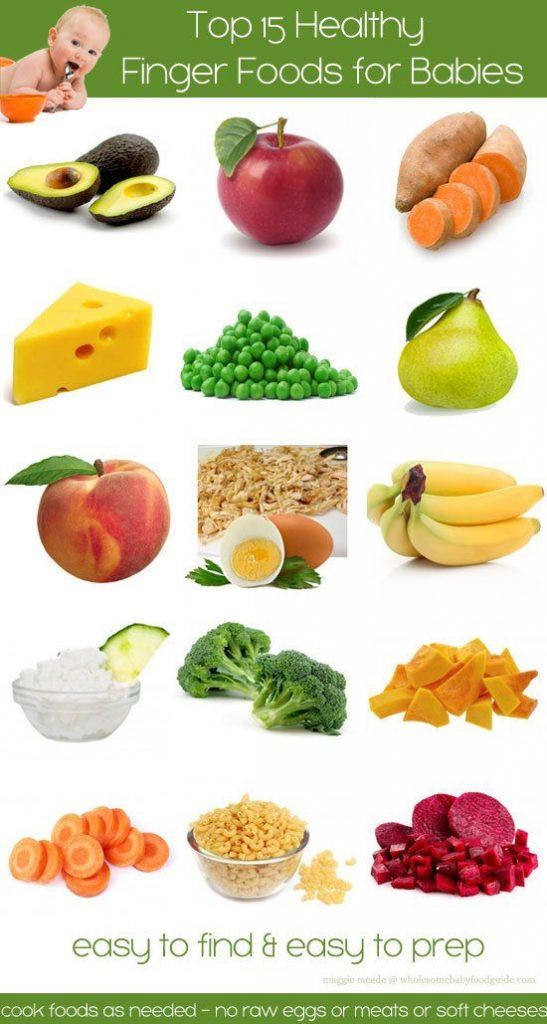 In our country, the most useful fruits are apples, plums, pears, peaches, apricots, rich in vitamin A. This vitamin is important for the formation of hormones in a young body, improves visual acuity, helps improve the quality of skin, hair, strengthens bone tissue and teeth.
Citrus fruits contain a lot of vitamin B1, which is responsible for the body's metabolic processes. For the proper development of the nervous, cardiovascular and muscular systems and the prevention of beriberi, you need to eat at least 100 g of pineapple, kiwi, grapefruit per day. Children should eat fresh or frozen fruits. Canned fruits additionally contain sugar, which increases the calorie content of the dish, and all useful components, as a result of long-term storage, come to the child in a lower concentration. It is advisable to eat different fruits every day.
The child's lunch should be hearty, but moderate, and must include protein foods. If the child is not brought up in a vegetarian family, then for lunch he should be offered fish or a lean meat dish.
Rabbit meat, turkey, veal are considered dietary. Dishes prepared from these types of meat and poultry are rich in protein, iron, zinc, vitamins B2 and B6. Steamed, boiled or stewed meat is better and faster absorbed by the body.
The healthiest foods for kids can be found in the fish section of the grocery store. Swedish scientists, using the example of the children of their country, proved to the whole world what the benefits of fish are for a young organism. According to their research, the content of fish in the children's diet improves the mental abilities of children by 2 times, in comparison with those who do not eat seafood.
Fish is rich in proteins, iron, polyunsaturated fatty acids, vitamin B12, fish dishes should be included in the child's diet at least once a week. The most useful varieties of fish for children are cod, pike perch, trout.
Meat and fish dishes at lunchtime are best served with boiled side dishes - potatoes, buckwheat, rice, durum wheat pasta.