Paleo baby finger food recipes
Healthy Homemade Baby Puffs (Gluten Free, Dairy Free)
Healthy homemade baby puffs are a great gluten free and dairy free baby finger food that can also be made egg free. Melts in your mouth and it's a great mess-free snack for babies over 6 months!
I'm always looking for easy baby snacks that are convenient, healthy, and yummy. Recently, we've been finding ourselves doing lots of driving and spending time outside of the house, so portable snacks are a must. While I love bringing fruits and veggies sticks, they can get messy and I just don't want to worry about having to clean up after her constantly.
So I started searching for baby puffs and baby finger food ideas. However, I found that I wasn't too happy about the ingredients in most store bought brands of baby puffs and baby cereal. Many of them contain added sugar, vegetable oils which are highly inflammatory, and "natural flavors" which isn't a term regulated by the FDA and can have other hidden ingredients behind it.
How to Make these Healthy, Homemade, Gluten-Free Baby Puffs
So I started experimenting in the kitchen to make healthy baby puffs that are free of processed ingredients, and I'm really excited about these! Not only are they really versatile with the ingredients you can use, they are also gluten free, dairy free, and can easily be made egg free. Plus, my little girl loves them, and they melt in your mouth so babies without teeth can easily gum and enjoy them as well. I feel so much better about these than any store bought puffs.
Ingredients & Substitutions
One of the best things about these healthy baby puffs is that you can pretty much use any fruit or veggie you have on hand. Here are the ingredients for these easy homemade baby puffs, including any substitutions you can use:
Sprouted oat flour: While my baby has eaten a variety of grains, I like to serve them in a sprouted or fermented form for easier digestion. Most grains contain anti-nutrients like phytates, which block the absorption of beneficial minerals. Sprouting breaks down these anti-nutrients (while making the grain more digestible) so we can absorb the nutrients better. If you don't have sprouted oat flour on hand, you can use regular oats flour or rice flour (or even brown rice flour) instead for this recipe.
Pureed fruits: You can use a variety of fruits you have on hand, and add veggies as well. Just blend them together in a blender or a food processor. For the ones you see in the photos, I made them with pureed apple, banana, and kale. Most of the puree should be fruits because they are what give these gluten free baby puffs their sweetness. Here are some ideas for what you can add to your puree:

banana
apple
pear
peach
mango
spinach
kale
beet
sweet potato
chard

Coconut oil: Ghee can also work if your baby tolerates dairy.
Egg yolks: If your babe can't do eggs, flax eggs will also work! Just mix 2 tbsp of flaxseed meal with 5 tbsp of water.
Baking powder: I love this aluminum free one.
Spirulina: This is an OPTIONAL ingredient, but spirulina has so many amazing benefits for the baby and it's a complete real-food source of protein. It also promotes healthy development with amazing nutrients like iron, calcium, zinc, magnesium, vitamin A, and B vitamins. I incorporate it into my baby's diet often. This is my favorite brand and you can get 10% off with my code: GREATGRANDMA10.
Bone broth, breast milk, or water (IF NEEDED): The amount of moisture for these healthy baby puffs will vary depending on the puree you use and if you use real eggs or flax eggs. If the mixture seems too dry, you can add any of these ingredients 1 tbsp at a time until the texture is similar to a thick pancake batter.
Step by Step Directions for Making These Baby Puffs
Preheat oven to 350 degrees F, then line a baking sheet with parchment paper.
Mix all the ingredients together to form the texture of thick pancake batter. Pour the batter into a piping pastry bag. If you don't have a pastry bag, you can use a plastic resealable bag with one of the bottom corners snipped off.
Pipe the batter onto the baking sheet into small circles or any shape you like.
Bake for 8 minutes, turning the tray once halfway through. Turn down the oven to 250 degrees F. Bake for additional 20-30 minutes until they are lightly golden and dry.
Cool completely on the countertop before removing from the baking sheet. They'll firm up more as they cool.
Serve! These healthy baby puffs can be stored in an airtight container for up to a week at room temperature.
Frequently Asked Questions and Tips on Making these Healthy Baby Puffs
How do you know when the baby is ready for puffs?
Babies are ready for puffs once they have established solids and show that they are ready like:
– sitting upright
– showing chewing motion when they have food in the mouth.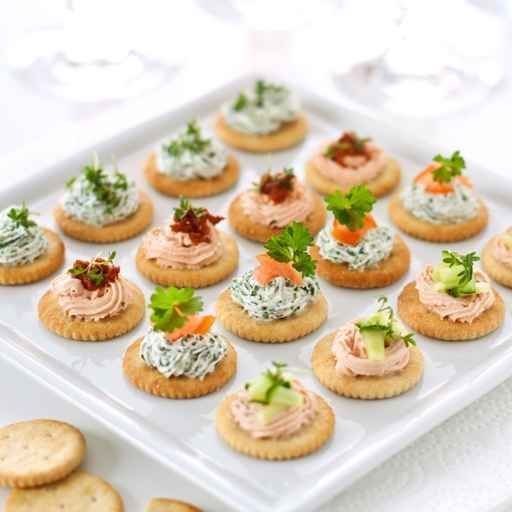 – putting food in their mouth on their own.
Of course, every baby is different, but they can generally start around 6 months.
Can my baby eat puffs without teeth?
Even if your baby doesn't have teeth, these homemade baby puffs melts in the mouth so they should be safe. If you are nervous, I would make the puffs on the smaller side (like baby cereal) or cut them up before serving.
Are baby puffs a choking hazard?
I would test these out yourself to make sure that they melt in your mouth before giving it to your baby. If you use the ratio stated, the puffs should melt, but it can vary depending on amount of moisture in the fruits and veggies you use.
Finger foods are great for developing fine motor skills, and it's really fun to watch your baby figuring out feeding him or herself and learning pincer grasp. As with any food, make sure to supervise your baby during feeding time!
If you are interested in other baby food ideas and snacks, read my blog post all about how to start solids!
Other recipes blog posts you might love…
Healthy Homemade Popsicles for Toddlers
AIP & Paleo Blueberry Sour Gummies
How to Start Solids at 6 Months: Our Experience
Non Toxic Baby Products For The Nursery and Registry
Healthy Homemade Baby Puffs (Gluten Free, Dairy Free) – 6+ Months
Healthy homemade baby puffs are a great gluten free and dairy free baby finger food that can also be made egg free.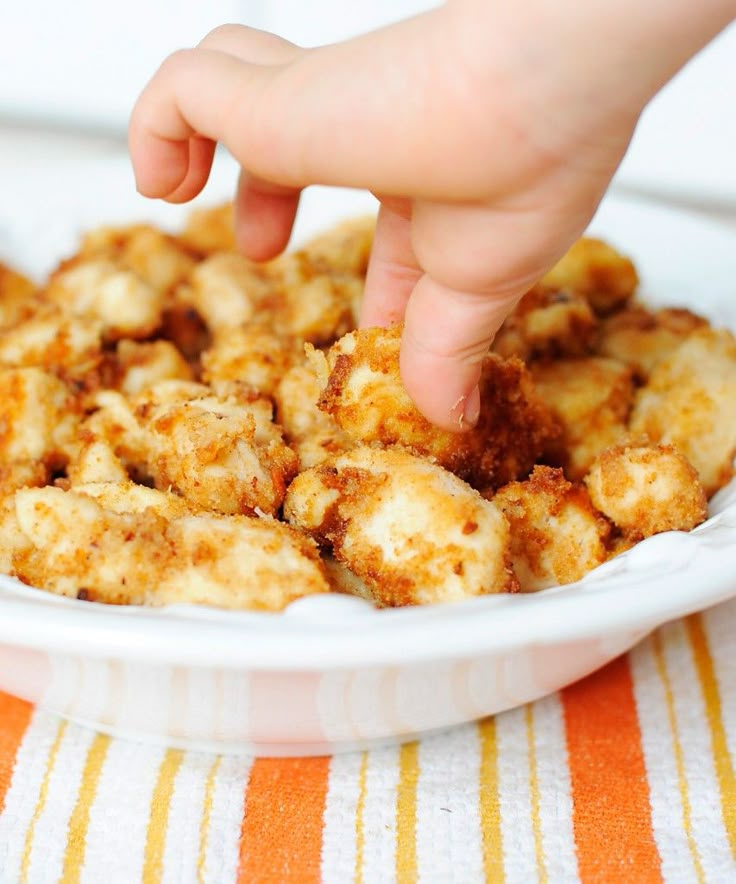 Melts in your mouth and it's a great mess-free snack for babies over 6 months!
5 from 7 votes
Print Pin
Course: Snack
Cuisine: American
Keyword: baby finger food ideas, blw snacks, gluten free baby puffs, healthy baby puffs, homemade baby snacks, how to make homemade baby puffs, vegan baby puffs, when can babies start eating puffs
Prep Time: 15 minutes
Cook Time: 40 minutes
Cooling time: 15 minutes
1 cup sprouted oat flour or regular oat flour or rice flour
1 cup puree of fruits can combine with veggies (such as any combo of bananas, apples, pear, mango, kale, spinach, carrots, sweet potatoes, etc)
1 tbsp coconut oil melted
2 egg yolks or flax eggs*
1 tsp baking powder
OPTIONAL: 1 tsp spirulina use code GREATGRANDMA10 for 10% off
IF NEEDED: 1-4 tbsp bone broth or water or breastmilk
Preheat oven to 350 degrees F and line a baking sheet with parchment paper.

Add all ingredients (except bone broth) to a bowl and stir until a batter forms. It should resemble a thick pancake batter in consistency. If it's too thick, add bone broth (or breast milk or water) 1 tbsp at a time until it reaches the right consistency. If too thin, add a bit more flour.

Pour the batter into a piping bag or a plastic resealable bag with one of the corners snipped off.

Pipe the batter on the baking sheet into circles or any shape you want, making sure they don't touch each other.

Bake for 8 minutes, turning the baking sheet halfway through.

Lower the oven temperature to 250 degrees F, then bake for another 20-30 minutes (depending on the shape and size of the puffs), until the puffs are dry to touch and lightly golden on the sides and the bottom. They can get too crunchy and not "melt" if they are baked too long.

Remove from the oven, transfer to the countertop, and cool completely in the baking sheet. The puffs will firm up more as they cool.

Once cooled, you can test the puffs to make sure they soften and melt in the mouth before serving.

Store in an airtight container at room temperature for up to a week.
* For an egg free option, make flax eggs: Mix 2 tbsp flaxseed meal combined with 5 tbsp of water. Let this sit for a few minutes until thick. Add to the recipe.
What Great Grandma Ate / Jean Choi is a participant in the Amazon Services LLC Associates Program, an affiliate advertising program designed to provide a means for sites to earn advertising fees by advertising and linking to Amazon.com.
Regarding other affiliate links and affiliate relationships: In order for me to support my blogging activities, I may receive monetary compensation or other types of remuneration for my endorsement, recommendation, testimonial and/or link to any products or services from this blog. Thank you for your support and understanding.
By Jean Choi |
Paleo Baby Foods-What to Introduce When
by Dr.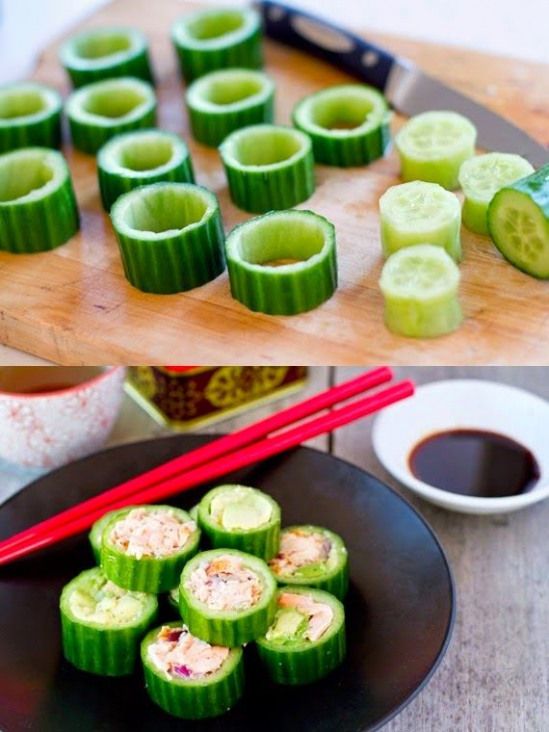 Sarah Ballantyne, PhD
You can absolutely start your baby off right by feeding them Paleolithic foods, properly cooked (when necessary) and mashed or pureed.  There is really no compelling reason why you should ever introduce grains, as there are far more nutritious, easily digested foods that won't irritate your baby's sensitive digestive tract.  So, here are some frequently asked questions by new moms thinking about introducing solids.
When should you introduce solid foods?  The general rule of thumb is that you can introduce solids once your baby is at least 5 months old (6 months old is better), sitting up well, interested in your food, and you have the go ahead from your pediatrician.  Watch closely for signs of choking and never leave a baby or toddler unattended while they are eating.  You can help prepare your baby's digestive tract for solids by breastfeeding exclusively (which helps provide probiotics and hormones and enzymes that help mature the digestive tract).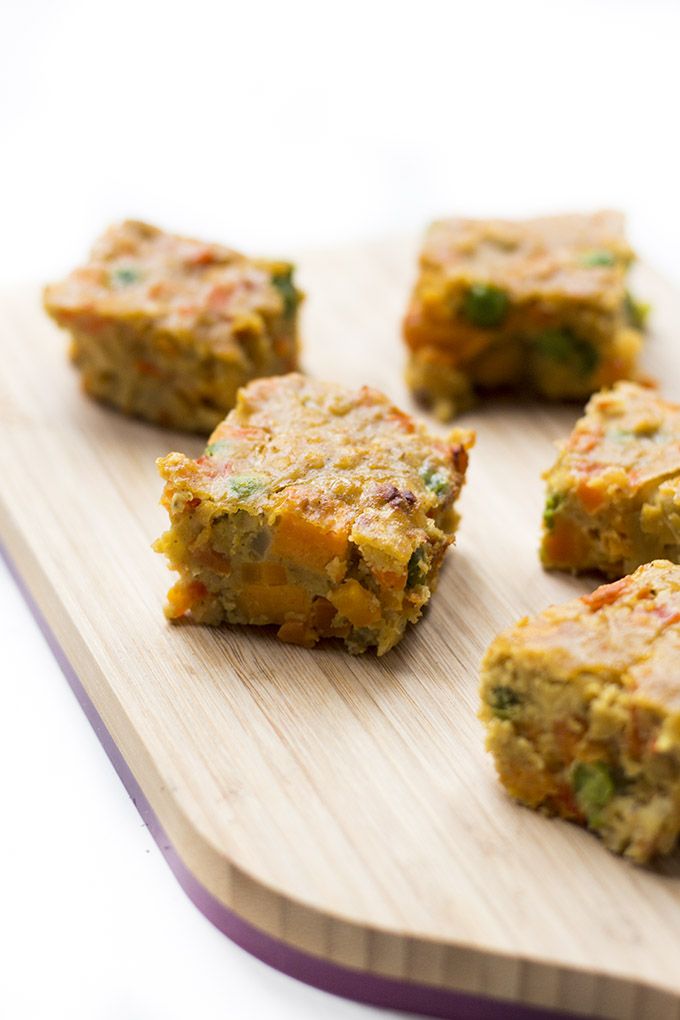 You can also give them a small amount of acidophilus/bifidus (buy a capsule that you can break open, and rub a small pinch in their mouth before they nurse or take a bottle) once or twice a day, starting at about three months old (again, with the approval of your pediatrician). Many people prefer a baby-led weaning strategy, whereby you wait until your baby is able to self-feed soft finger foods (some babies will be able to do this as early as 5 or 6 months, but 8-10 months is more usual).  The food lists below are still applicable to a baby-led weaning strategy, just cutting foods up into small pieces instead of pureeing.
The AIP Lecture Series
RETIREMENT SALE! SAVE 70% OFF!
I am loving this AIP course and all the information I am receiving. The amount of work you have put into this is amazing and greatly, GREATLY, appreciated. Thank you so much. Taking this course gives me the knowledge I need to understand why my body is doing what it is doing and reinforces my determination to continue along this dietary path to heal it. Invaluable!

Carmen Maier
Save 70%
What consistency should baby food be?  First foods should be thinned with breast milk or formula and be very runny (it should pour off of a spoon and really be only slightly thicker than breast milk).  Over the first few months, gradually increase the thickness of the baby food.  By eight months old, most babies can start to handle a little texture in their baby food (think oatmeal consistency).  By ten months old, most babies can handle a soft food, mashed with a fork.  Sometime between 8 and 10 months old, you baby will probably show interest in some finger foods (like small pieces of soft fruit or cooked veggies).  Watch your baby's cues and don't rush them.
What time of day should you feed your baby?  Start with just one feeding a day, usually in the middle of the day, when you're baby is not tired, and stop as soon as your baby is no longer interested.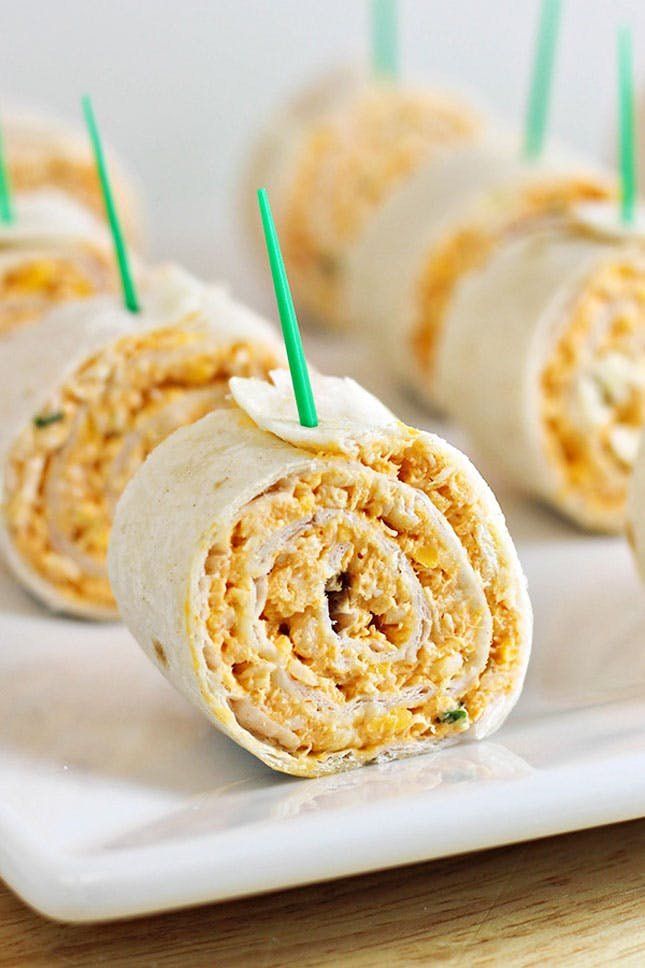 Your baby may only eat a few mouthfuls for those first few meals (or even few weeks of meals).  You can also start to introduce sips of water at the same time as you are introducing foods, either from a cup (regular, sippy, straw) or spoon.  Over the first few months, you can gradually increase the number of times a day that your baby is eating.  By 9 or 10 months old, most babies will happily eat three solid meals a day and maybe even a snack or two.
Being watchful for allergies.  It can take several days for an allergic reaction to a food to present itself.  Only introduce one new food every 4-7 days (on the longer side if there are food allergies in your family).  You do not need to give that new food every day for those 4-7 days, one or two exposures is sufficient.  There are many high-allergy foods like berries, tomatoes, nuts, shellfish, citrus, and egg whites that should wait until your baby is at least one-year old before introducing.
*NEW*
Nutrivore Weekly Serving Matrix
An easy-to-use and flexible weekly checklist
to help you maximize nutrient-density.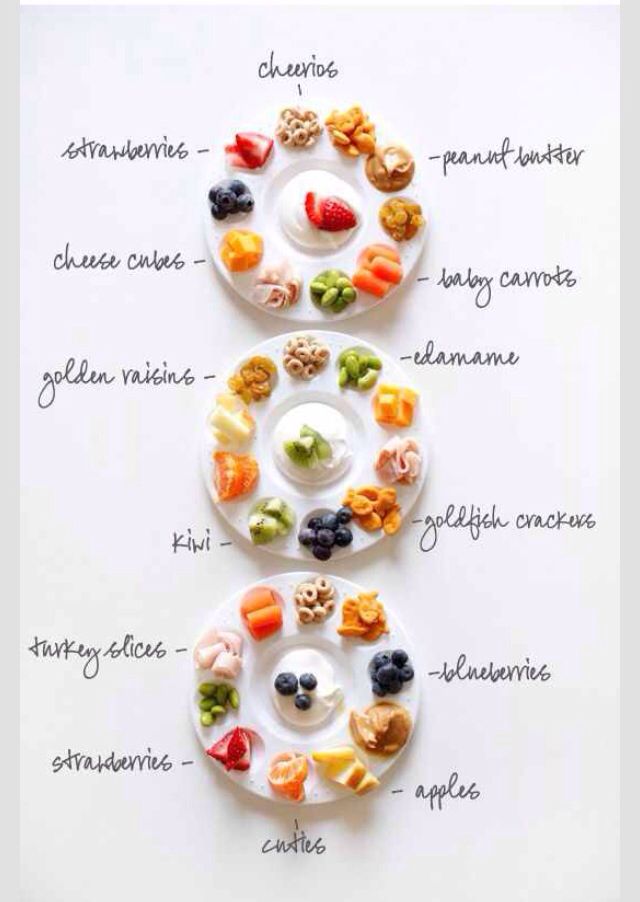 The Weekly Serving Matrix is very helpful! I've been eating along these lines but this really helps me know where to focus vs. which foods serve a more secondary role. It's super helpful and has taken a lot of worry out of my meal planning. Thanks!

Jan
Learn More
Is it easy to make your own food?  Not only is it quite easy, it yields much more nutritious and tasty food for your baby.  I like to make a fairly big batch of anything that I'm making and freeze tablespoons full (before thinning so that I can control the thickness as my baby gets older) in ice cube trays (once the food is frozen you can pop the cubes into a bag and label for easy defrosting later).  Just make sure you aren't refreezing anything (like freezing a mash made from steamed frozen vegetables).
Can you mix foods together?  Absolutely!  Play with different combinations!  Something that might seem odd to you might be delicious to your baby!  And most babies prefer one taste at one meal, so it's a great way to increase variety.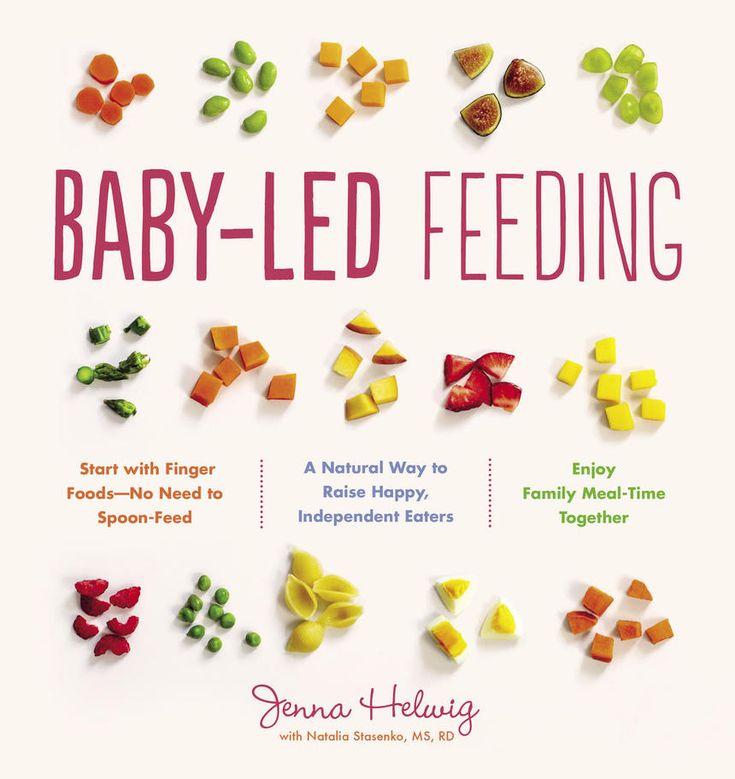 Just make sure that all the ingredients are ones you've introduced before (or at least all but one).
What are the best First Foods?  The best first foods for your baby are mashed ripe avocado, mashed ripe banana, mashed cooked sweet potato,  mashed cooked winter squash, pureed liver (preferably pastured/grass-fed) and pastured egg yolk.  For babies at least six months old, very well pureed, well cooked meats (puree with broth or breast milk) and whole milk yogurt (especially from grass-fed cows) are excellent early foods.
Guide to Nutrivore e-book
Nutrivore is the simple yet revolutionary concept:
Choose foods to meet the body's nutritional needs!
I'm very excited about the Nutrivore information! Thank you so much for all your research and hard work you put into this kind of information for all of us to use!!

Debbie
Learn More
What foods can you introduce when?
This list reflects the digestibility of the foods as well as the ease of preparing it with an appropriate texture for your little ones.
  This is a guide (adapted from Super Baby Food by Ruth Yaron, which I highly recommend even though I disagree with her dislike of feeding meat to babies and toddlers) and this is not intended to replace the advice of your pediatrician.
| | | |
| --- | --- | --- |
| 6 months old | 7 months old | 8 months old |
| Ripe avocado | Pastured Egg yolk | Ground nuts (if no allergy worries) |
| Ripe banana | | |
| Sweet potato | | |
| Winter Squash | Cooked, pureed: | Ground seeds |
| |   Asparagus | Tahini |
| |   Carrots | |
| Cooked strained/pureed: |   Green beans | |
|   Apple |   Summer squash | Natural cheeses |
|   Apricots | | |
|   Nectarines | | |
|   Peaches | Cottage cheese | Apricot |
|   Pears | | Apple |
|   Plums and Prunes | | Cantaloupe |
| | Cooked/pureed fresh fish: | Honeydew |
|  Raw, pureed: |   Tilapia | Kiwi |
|    Mango |   Salmon | Plums |
|   Papaya |   Cod | Watermelon |
|   Pears |   Halibut | Broccoli |
| |   Trout | Okra |
| |   Tuna | Grapes (peeled and quartered) |
|  Pastured Egg yolk |   Hake | |
| | | |
| Whole milk yogurt | | |
| | | |
| | | |
| Very well pureed meat: | | |
|   Liver | | |
|   Organ Meat | | |
|   Lamb | | |
|   Chicken and Turkey | | |
|   Tender cuts of beef and pork | | |
| | | |
| | | |
| 9 months old | 10 months old | 1 year old |
| Pineapple | Nut Butters (if no allergy worries) | Milk |
| | | |
| | Finely grated, raw: | |
| Beets |   Summer Squash | Citrus Fruits |
| Brussels sprouts |   Carrots | |
| Cauliflower |   Greens | |
| Eggplant |   Bell Peppers | Tomatoes |
| Kale | | |
| Spinach | | |
| Rhubarb | | Egg white |
| Rutabaga | | |
| Turnips | | |
| | | Honey |
| | | |
| Cooked onion | | |
| | | Berries |
Category: Lifestyle
Get the entire Go To Bed Online Program
Recharge your life with better sleep!
This is the most comprehensive sleep program ever created! Get all the WHYs and HOW TOs!
Includes 350+ page guidebook and 14-day challenge! Plus great bonuses!
Buy NOW
About Dr.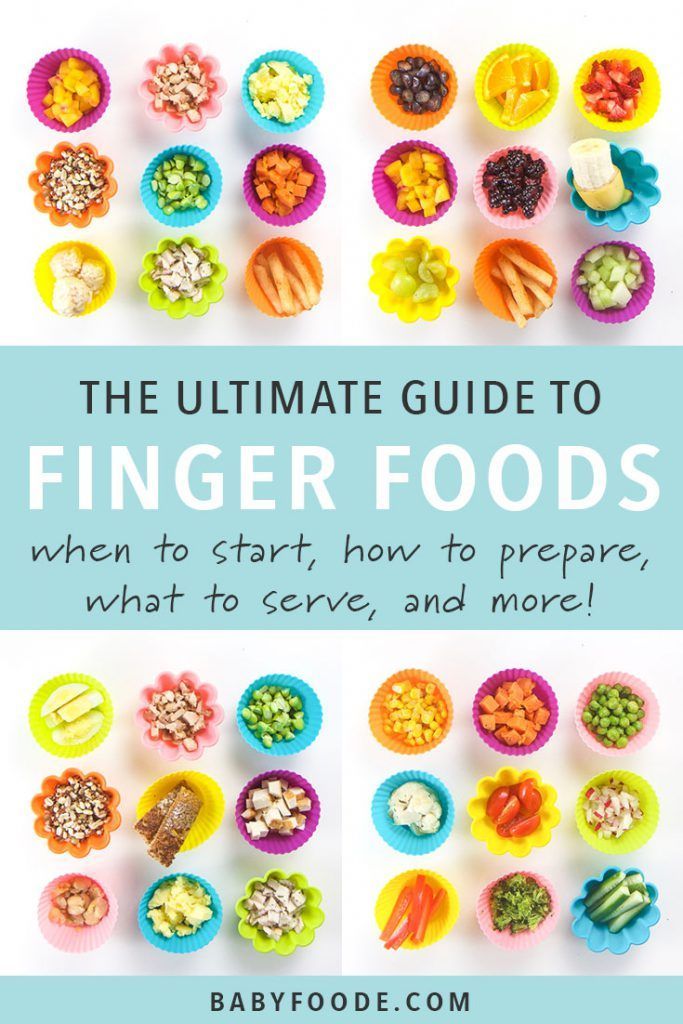 Sarah Ballantyne, PhD
Award-winning public speaker, New York Times bestselling author and world-renowned health expert, Dr. Sarah Ballantyne, PhD (aka The Paleo Mom) believes the key to reversing the current epidemics of chronic disease is scientific literacy. She creates educational resources to help people regain their health through diet and lifestyle choices informed by the most current evidenced-based scientific research.
Paleo diet for kids | How to feed a child
How to improve the health of a child? What to feed a child to reduce fatigue during school hours? Is fast food healthy, and does sugar and white flour really harm a child?
Paradoxical as it may seem, but let's be honest: few of us seriously think about it. But those parents who are faced with autoimmune diseases in their children, or with childhood obesity, are forced to think about this.
One of the most effective methods to help solve this problem is the paleo diet.
Sarah Ballantine, author of two parenting books on the Paleo Diet , says this new dietary trend has helped her regain her normal weight, sound sleep, and healthy nerves.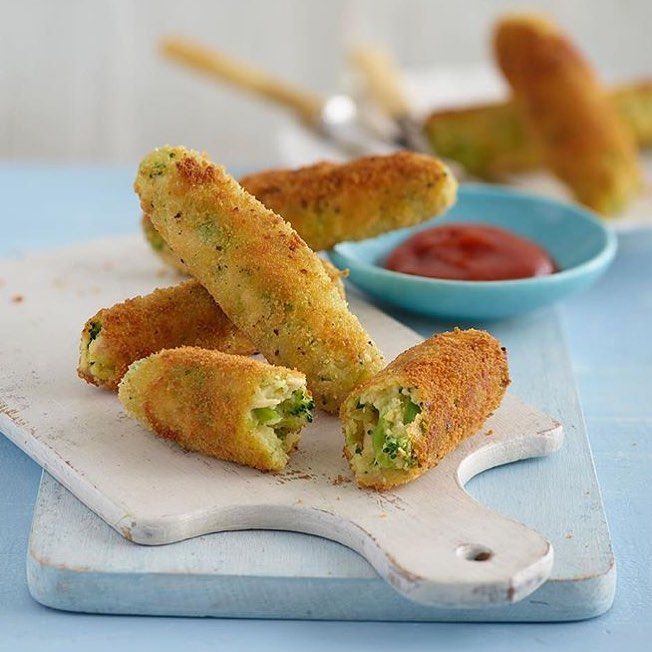 In addition, such incurable diseases as psoriasis, migraine and allergies, which tormented her for twelve years, ceased to bother her so much that Sarah refused to use six medications.
A new task loomed on the horizon for a young Paleo mom from Canada - to do her best to improve the health of her two young daughters and her skeptical husband. "It won't be easy, you'll need to unleash all your creative skills when preparing Paleo dishes, but the health and vitality of loved ones is worth the effort."
Thus, Sarah not only became the author of the most famous Paleo blog on the Internet, but also the author of scientific articles on the influence of nutrition on the development of autoimmune diseases and the recipe book " Paleo approach. A Guide to Healing the Body and Nourishing the Soul" . But her most important achievement is the trust of her own family members. After some time, her husband, who considered himself a relatively healthy person, supported Sarah's desire to give up sugar, cereals and fatty meat from animals that feed on modern compound feeds.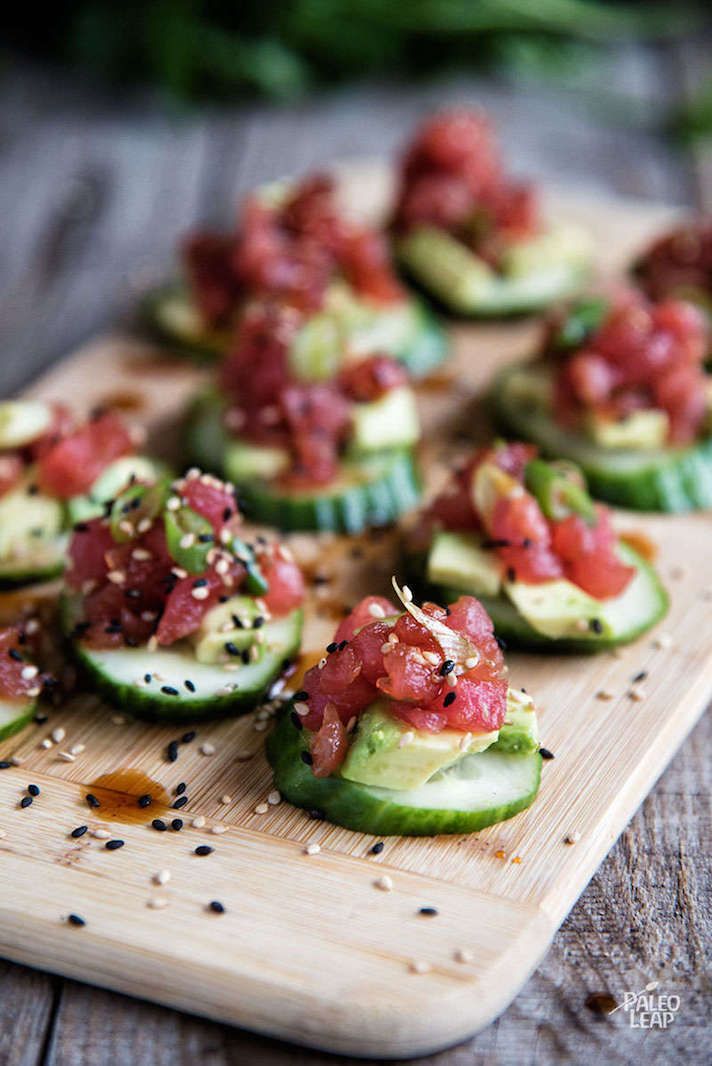 What should children be fed according to the Paleo diet?
The Paleo Diet is a low-carbohydrate diet based on historical evidence of what people ate during the Stone Age. Hunters, of course, ate the meat of dead wild animals and birds, as well as fish. Cavemen were also gatherers, so the Paleo diet includes dishes from seeds, green shoots and roots, all kinds of nuts and juicy fruits of trees.
Certainly the wild fruits were not as sweet as the modern cultivated versions. But, nevertheless, Paleo parents can include them in their children's diet. Inorganic sugar, that is, a product obtained by production, is excluded from the children's menu. Legumes and cereals are also not welcome. For baking bread and pies, coconut or almond flour is used.
So, the Paleo diet means cooking dishes from:
Low-fat meat of domestic animals and birds grown in natural conditions;
Game;
Wild fish and seafood;
Wild grass seed;
Spices;
Nuts, dried fruits;
Wild berries and mushrooms;
Low-carb vegetables and fruits (potatoes and bananas are not the best foods for Paleo parents).
How to captivate a child with the Palo diet
Undoubtedly, an important role in the success of this whole undertaking is played by the passion of the child himself. So how do you get there? There are several options
Active outdoor work
Cave men spent a lot of time looking for a new victim on the hunt, while children and women were engaged in gathering. Therefore, families who decide to try the food of a caveman would do well to get out to the dacha or into the forest more often. Paleo moms can get their child to help out in the garden to grow very healthy roots and berries for Paleo kids.
Family hikes and berry picking in the forest
A small hike in mushrooms and berries will help to strengthen the motivation to not leave the Paleo diet. Invite your child to pretend to be a Paleolithic hunter-gatherer and enjoy the taste of a wild strawberry or lingonberry that they picked themselves.
Organize a Paleo Hunt for older children and adults.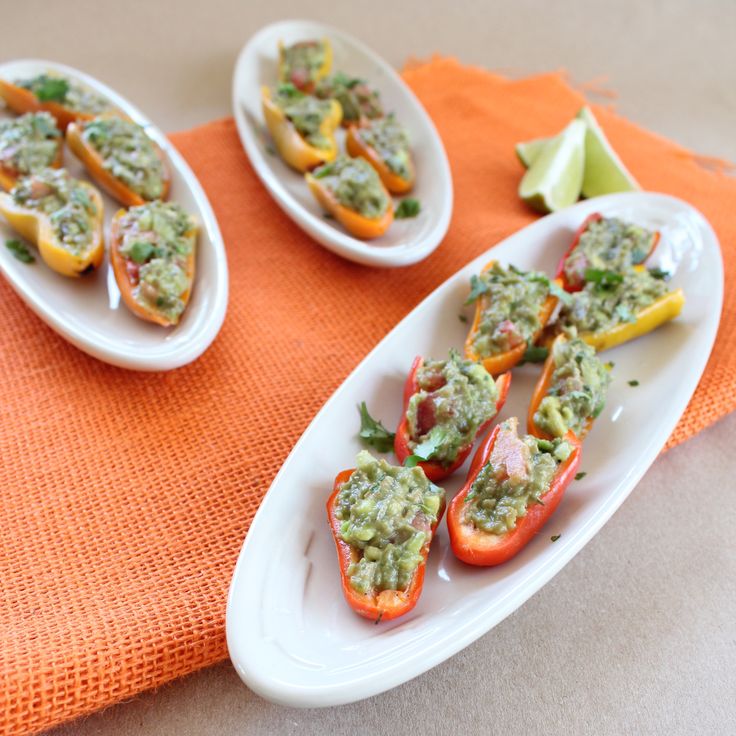 You can hold a competition for the best caveman costume. And children's makeup can be used to transform ordinary city children into funny animals that lived during the Paleolithic era.
The one who has collected the most berries will receive a great reward - the most delicious and juicy piece of game cooked on a fire. Such "cave" adventures will be remembered by children for a long time, and interest in healthy eating will increase, pushing children to their own thoughts about a healthy lifestyle.
Sugar-free pastries
In addition to playing outdoors and picking berries and mushrooms, Paleo-mothers make serious adjustments to the children's menu. First, they try to keep sugary foods to a minimum, which means avoiding store-bought juices, sodas, fast food, dairy products, sweets, and factory-made cookies with margarines and artificial flavors. However, homemade freshly squeezed juices in the diet are not only possible, but should be left. A Kenwood juicer will do the job just fine.

But such drastic measures must be carried out gently and gradually, otherwise the child may become even more cravings for sweets. Start by simply stopping buying granulated sugar and not using it in baking or canning.
Then, after a couple of months, introduce a rule in the family for children - sweets or cookies with sugar can be eaten only on weekends, in small quantities, thereby helping children's taste buds get used to the natural sweetness of organic sugar dishes. It must be warned right away that children will not easily give up their positions, since industrial sugar is highly addictive, despite the fact that it is a strong toxin for the part of the brain responsible for logic and willpower. But gradually, a low-carbohydrate diet will bear fruit: the ability to think logically will be strengthened, the work of the pancreas will be balanced, nervousness will pass, sleep will improve and fatigue will disappear.
Giving up sugar does not mean giving up sugary pastries.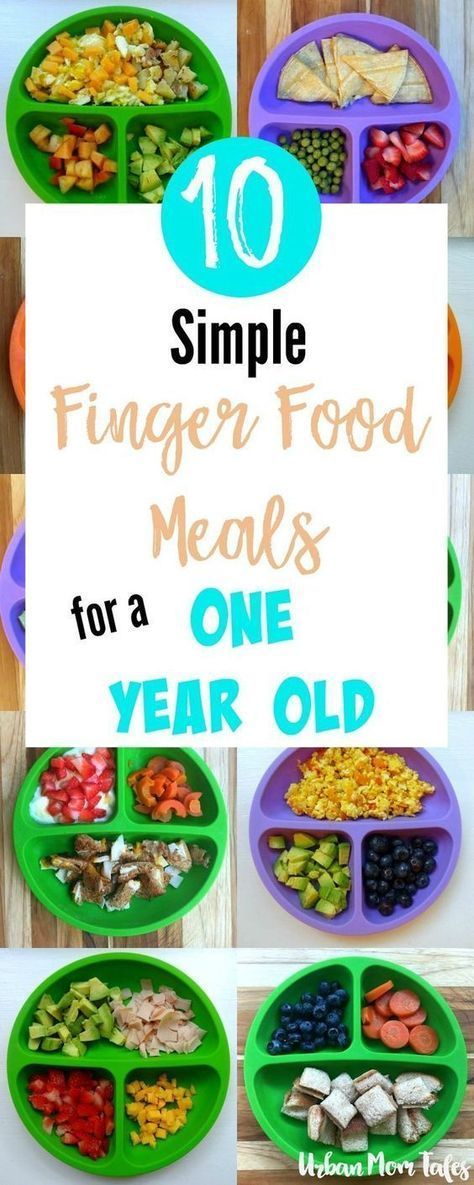 Honey is an excellent sugar substitute that has a positive effect on blood insulin levels without causing a quick feeling of hunger, as with the use of sugar-containing foods.
Each Paleo mom gradually builds up a small collection of her own recipes. Sarah Ballantine already has at least two hundred of them. This super Paleo mom often spoils her daughters with sugar-free pastries, she has at least a dozen muffin recipes alone.
Carrot Honey Mini Muffins Recipe
The classic Paleo diet recipe for these mini muffins uses almond or coconut flour. But since Russia is not in the tropics, you can use whole grain flour for lack of coconut. Although residents of large metropolitan areas can look in the diabetic nutrition department for these ingredients and try a real paleo diet product.
Ingredients:
4 eggs
30 g honey (preferably wild bee honey)
2 tbsp. l. unrefined vegetable oil (coconut oil is ideal)
1.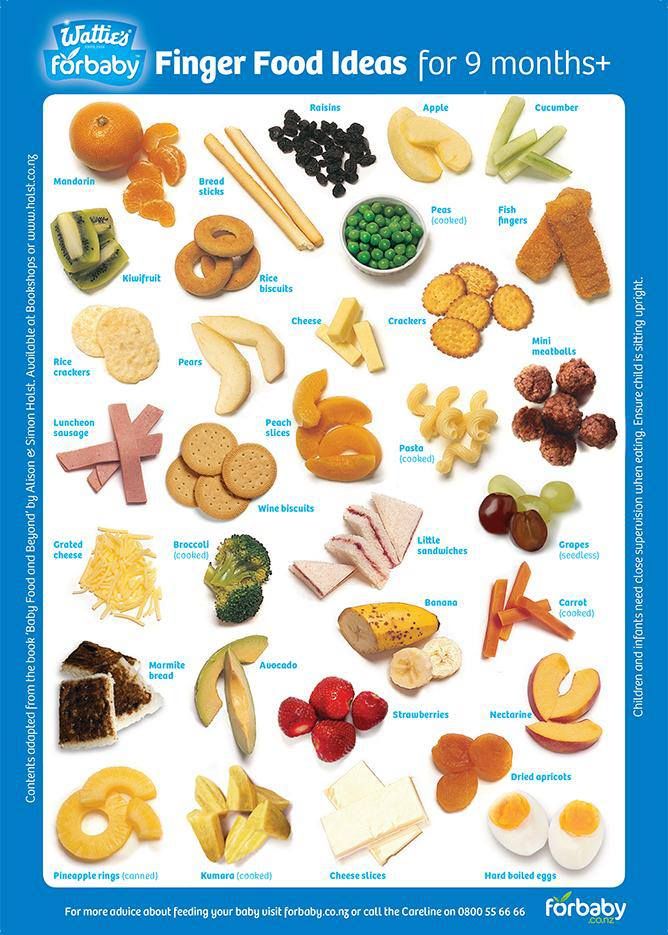 5 tbsp. flour
2 carrots (one carrot can be replaced with one parsnip root, it is also very sweet)
1 tbsp. l. flaked coconut
0.5 tsp. vanilla essence
0.5 tsp. soda
0.5 tsp. nutmeg
0.5 tsp. mixtures of ginger and cardamom
0.5 tsp. ground cinnamon
Preparation:
Root vegetables should be peeled and finely grated or chopped in a food processor. Pour honey, oil and vanilla essence into carrot puree. Beat in the eggs. Mix thoroughly.
In another bowl, combine all dry ingredients: flour, coconut flakes, baking soda and spices.
You don't have to add all the spices, you can choose the ones your kids love the most. It is advisable to definitely add cinnamon, because it goes very well with the aroma of sweet carrots.
Pour the dry ingredients mixture into the buttered egg and carrot slurry. You should get a thick fragrant gingerbread dough.
Spoon the sweet carrot batter into paper muffin cups and place in the oven for 35 minutes.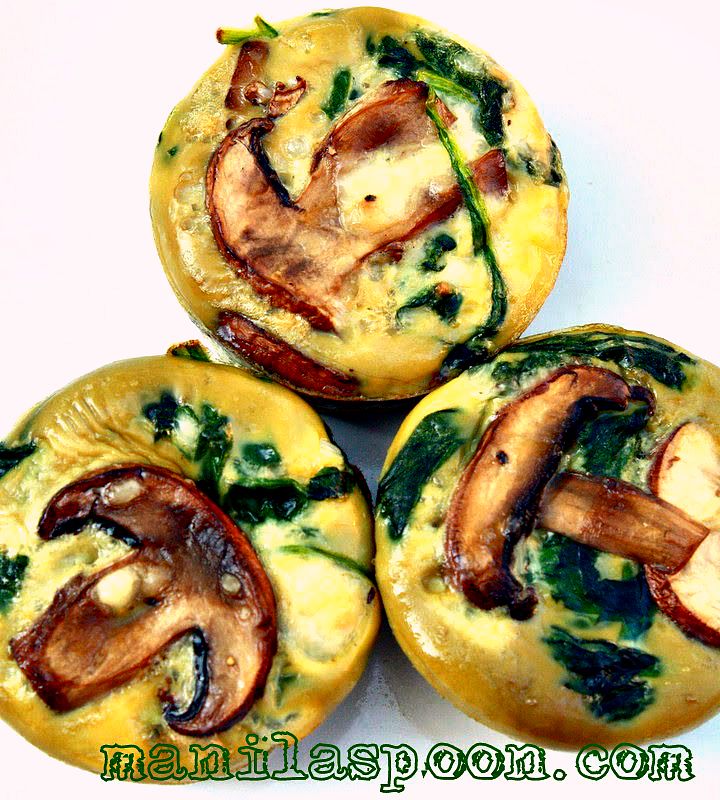 The temperature of the hot oven must be at least 180 degrees. You can use a special silicone or metal mold for baking mini cupcakes. In this case, let the finished cupcakes rest and cool in the mold so that they do not crumble when removed.
This recipe can be used to make mini cupcakes with mashed banana, grated apple, mango pulp or persimmon. You can experiment with adding crushed walnuts or sesame seeds to the finished dough.
What do you think: does a child need a paleo diet?
weekly menu, grocery list, results, nutritionist reviews
Strictly speaking, paleo is not a diet, but a lifestyle, and it does not have a clear time frame. However, the desired effect is observed after a couple of weeks, and here it is important to stick to the paleo dietary principles of nutrition for as long as possible.
Classifying the paleo diet is a diet high in protein and low in carbohydrates. If we talk about proportions, then on a paleo diet, the diet consists, approximately, of 40% proteins, 40% fats and 20% carbohydrates.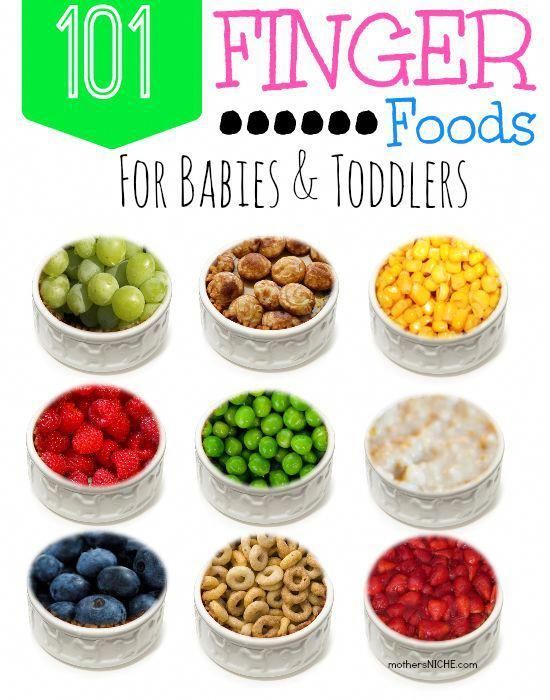 To decide how comfortable the paleo diet is for you, try following it for 30 days.
Benefits of the paleo diet
Sugar levels. Because you eliminate all refined sugars from your diet on the Paleo diet, it's easier to avoid spikes in blood glucose levels, as well as the feeling of fatigue that comes with a drop in sugar levels. If you have diabetes, you should check with your doctor to see if they approve of the paleo diet for you. Either way, if you just want to feel better or lose weight, monitoring your sugar levels is a great way to do it.
Gluten free. On the paleo diet, you automatically exclude any foods made from wheat and other grains that contain gluten. So essentially, on paleo, you're on a gluten-free diet at the same time. There is a lot of evidence that gluten is problematic for the digestive system, directly leads to weight gain and is an allergen.
Sleep quality. By eliminating all artificial additives, you will find that the body is naturally tired by the evening.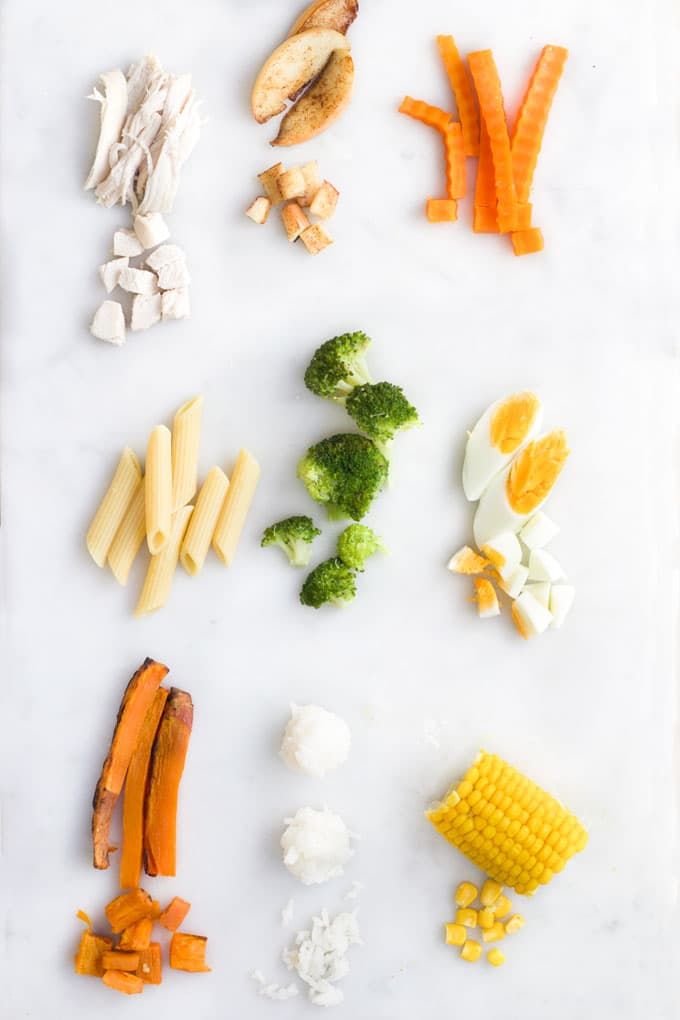 This is because the serotonin your brain releases as a signal that it's time to sleep isn't blocked by artificial substances in refined foods. And when you start to get tired in the evening, you need to give the body a chance to rest. And wake up early in the morning and feel energized. On a paleo diet, your body will return to its natural circadian rhythm.
More energy without counting calories. With a paleo diet, you get a well-balanced diet with proteins, fats and carbohydrates, from natural products. This is a great way to stay active throughout the day without resorting to, for example, energy drinks and other tonics. Unlike other calorie-reducing diets, the paleo diet allows you to eat until you feel full.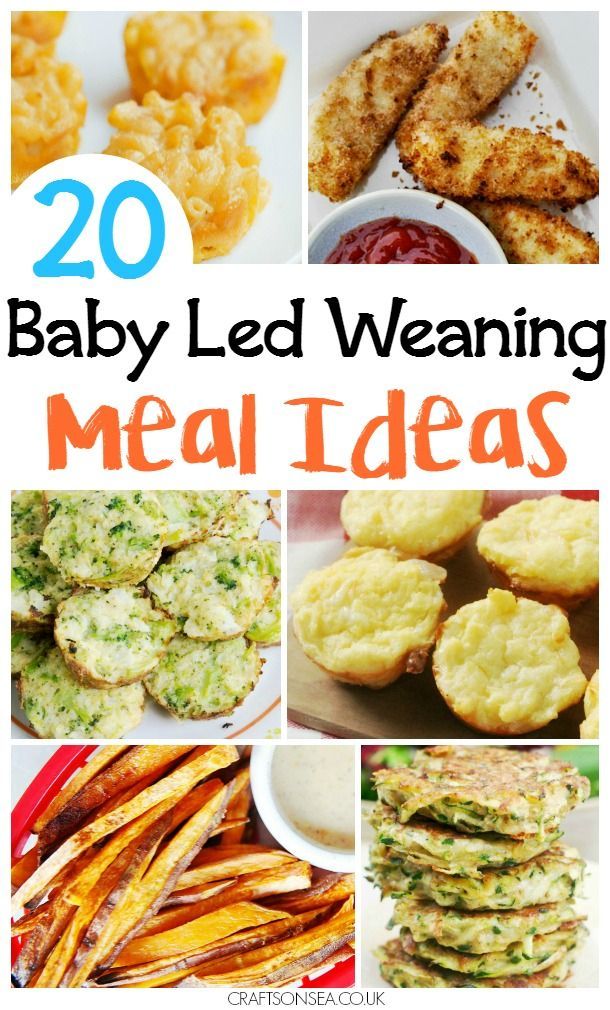 And also eat at any time when you feel hungry. Therefore, you do not experience a shortage of energy when you really need it.
Paleo is a detox for the lazy. By giving up many things familiar in modern life: trans fats, monosodium glutamate, refined sugar, gluten and other artificial additives, you give your body a rest. By getting more antioxidants from fruits, and more fiber from vegetables, you gradually cleanse your body. In general, this gives a detoxifying effect and you will feel lighter and your mind will become clearer. The best part about this is that detox doesn't involve food restrictions. No need to fast or drink only green juice. You eat normally (paleo) so this is a great way to detox for the lazy.
These paleo benefits are more health related. You naturally get a slender and fit figure as a bonus to all of the above.
Cons of the paleo diet
It's not easy. It will take all the reserve of willpower and ingenuity not to break loose.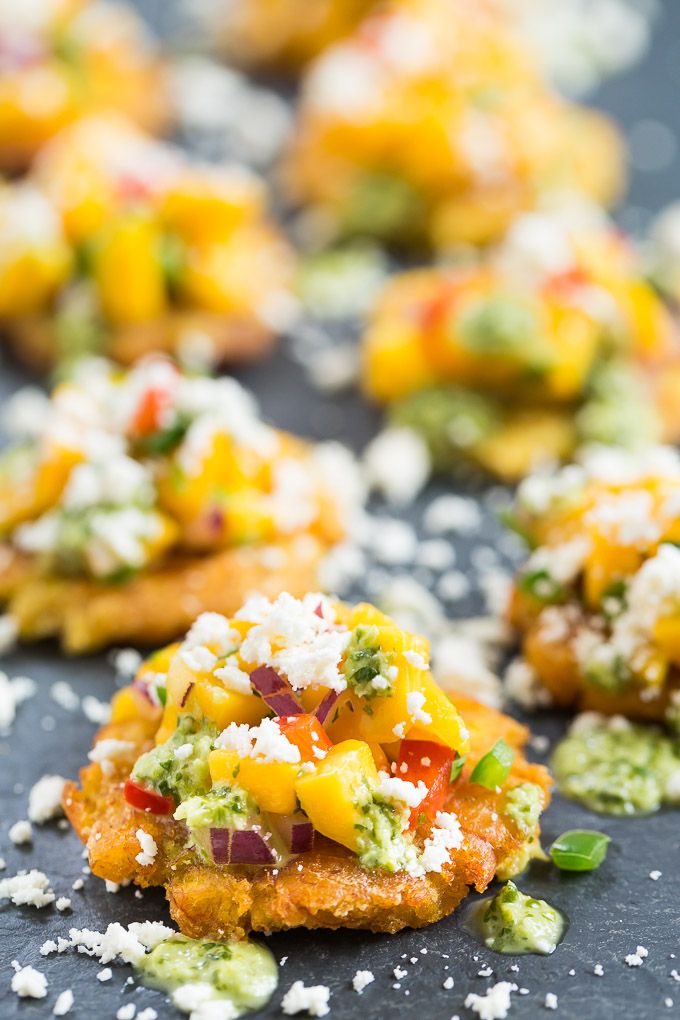 Birthday pizza? Cakes in a cafe with friends? Grandma's apple pie? Ice cream in the park? It's all paleo banned. The temptations are endless. Even the usual business lunches for the most part do not fit the canons of the paleo diet. So stock up on lunch boxes and may the Force be with you.
This is out of budget. Fast and junk food today are quite cheap, but do not lead to health and harmony. No matter how many calories the labels promise you, it doesn't matter.
You will have to carefully choose products, focusing primarily on composition and quality, and not on cost. It's great if these parameters can be combined. In addition, in a cafe or restaurant you will become one of the most picky and boring customers, asking the waiter in detail about the composition of the dish and all the ingredients. On the other hand, if you develop a habit of using paleo lunch boxes, you can save a lot of money…
It's not fast. Paleo diet is a systematic approach.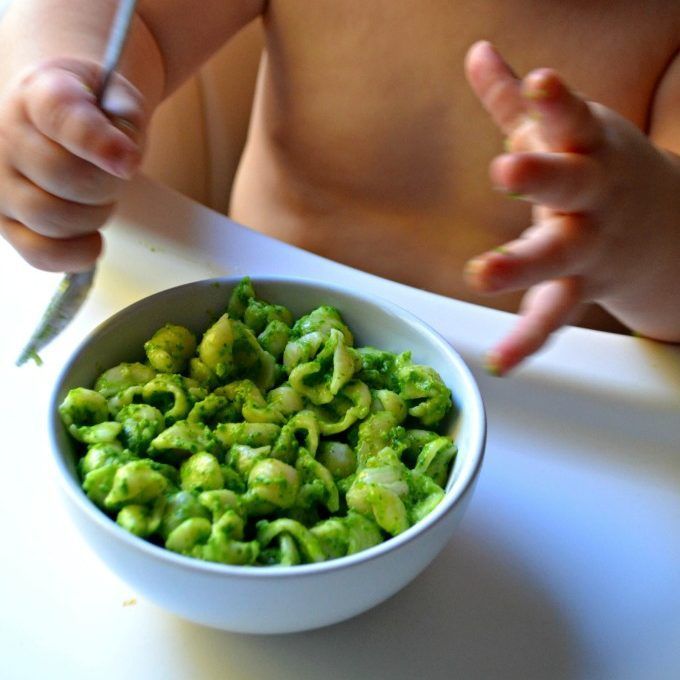 As a game for a stable win, in the long run. It doesn't make sense to switch to paleo "urgently before the holidays to lose weight in two weeks urgently." In this case, firstly: you will be disappointed if you don't get an instant result, and secondly: you won't have time to feel all the advantages and advantages of the paleo diet listed earlier.
Paleo Diet Food List
What You Can Do on the Paleo Diet
As with any diet, variety is important in Paleo. No matter how useful the products are, you can get tired of the same menu day after day and lose interest.
Here is a list of some of the most popular foods to eat on a paleo diet. They are easy to find in most stores and provide great opportunities for culinary experimentation:
Meat, poultry, game and offal. There are no restrictions in this section, except that the choice of fish and animals raised without modified feeds in natural conditions is preferred. Beef, lamb, lamb, veal, pork, rabbit, chicken, duck, turkey and all offal.
Fish, shellfish and other reptiles. Cod, tuna, mackerel, haddock, tilapia, herring, salmon, walleye, trout, anchovy, perch, sea bass, halibut, mussels, shrimp and other marine reptiles.
Eggs. Chicken, quail and duck eggs. For those who like experiments, ostrich ones are also suitable.
Vegetables, root vegetables and mushrooms. If something went wrong in hunting and fishing, Paleolithic man had to use the skills of gathering. Wild vegetables are unlikely today, so we choose organic in the store and on the market.
Spinach, chicory, chard, lettuce, cabbage, seaweed, arugula, beets, watercress, bell peppers, leeks, asparagus, celery, cauliflower, tomatoes, onions, cucumbers, artichokes, avocados, broccoli, kohlrabi, eggplant, green onions and Brussels sprouts. Zucchini, pumpkin, radish, parsnips, carrots, turnips, sweet potatoes, Jerusalem artichoke.
Even ostrich eggs are allowed on the paleo diet.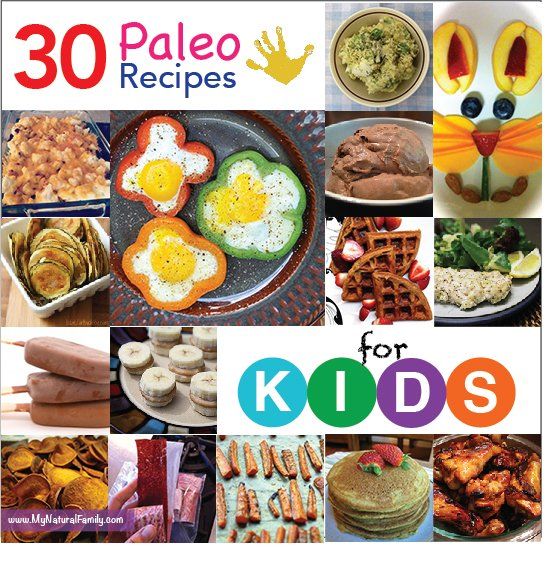 Photo: Globallookpress
Fruit. Apples, pineapples, berries (blackberries, strawberries, blueberries, cranberries), oranges, bananas, grapefruit, figs, mangoes, kiwis, coconuts, pears, dates, peaches, apricots, nectarines, watermelon, cherries, plums, papaya, lemon, persimmon, pomegranate, grape, passion fruit, mandarin and melon.
Remember that sweet fruits and paleo desserts are allowed only occasionally, as an exception. Eating them in large quantities on a daily basis is not recommended.
Fats, nuts and seeds. One of the important aspects of the paleo diet is that we do not avoid the so-called "healthy fats".
Olive oil, coconut oil, nut oils, avocado oil, lard and animal fat, clarified butter. Sunflower seeds, almonds, pistachios, pumpkin seeds, walnuts, Brazil nuts, sesame seeds, pecans, hazelnuts, chestnuts, pine nuts, macadamia nuts and cashews.
Spices and herbs. Almost everything, without restrictions.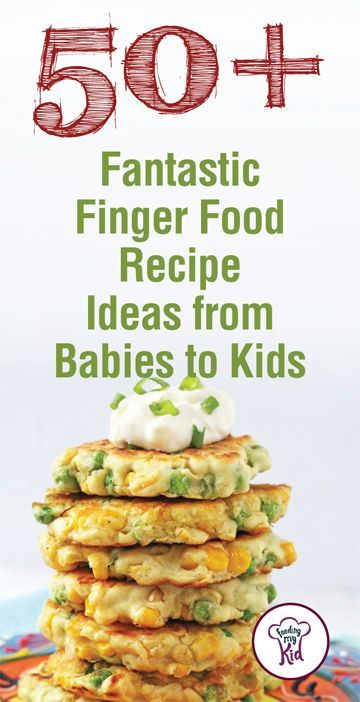 No list of acceptable paleo foods is meant to be exhaustive—there are plenty of options. In short: we use what is given by nature and avoid any products created by man.
What not to do on a paleo diet
Of course, it is difficult to put yourself in the place of people who lived tens of thousands of years ago, when the world was completely different. There are certain foods we can eliminate from the paleo diet with absolute certainty. Others are the subject of heated discussions or are in the so-called "gray zone" - that is, they are acceptable, but with reservations and restrictions.
The Paleolithic era lasted a very, very long time and included so many changes that we cannot know and take into account all of them. Therefore, the boundaries of what is acceptable are at the discretion of everyone.
Artificial ingredients. Supplements to avoid not only on the paleo diet, but in general for a healthier diet: monosodium glutamate (MSG), nitrates, potassium bromate, saccharin, artificial colors, artificial sweeteners, and GMOs.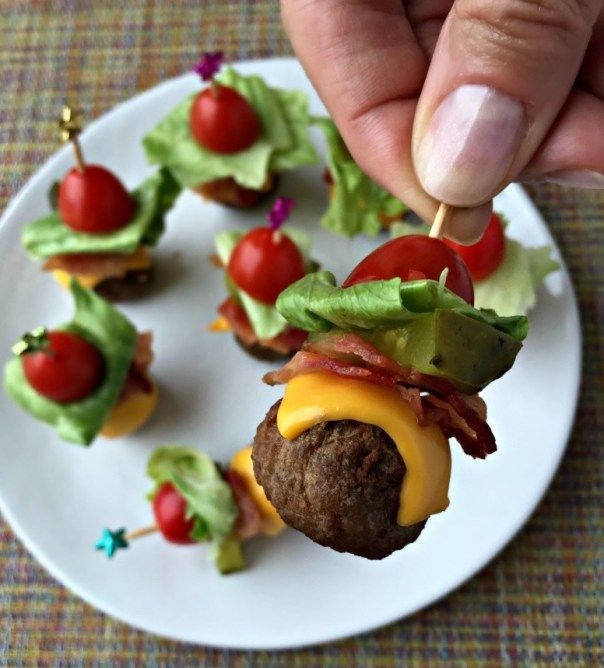 Fast food. If you are not from the Flintstone family, then fast food options are not suitable for you. Refined oils, trans fats, sugar, breading, and artificial sauce ingredients have nothing to do with proper nutrition. The relatively small amount of calories that is sometimes listed on the package does not matter.
Cereals and legumes. The Paleo diet excludes any type of legumes. Wheat, oats, rye, beans, soybeans, buckwheat, rice and other crops are prohibited. Thus, you refuse bread, porridge, croissants and many other products that you are used to.

Dairy products. Since they come from animals, one would assume that dairy products are on the list of allowed foods on the paleo diet. But no.
On a paleo diet, your favorite potatoes will have to be abandoned. Credit: Globallookpress
Many adults are lactose intolerant to some degree, and humans are the only creature that drinks milk after infancy.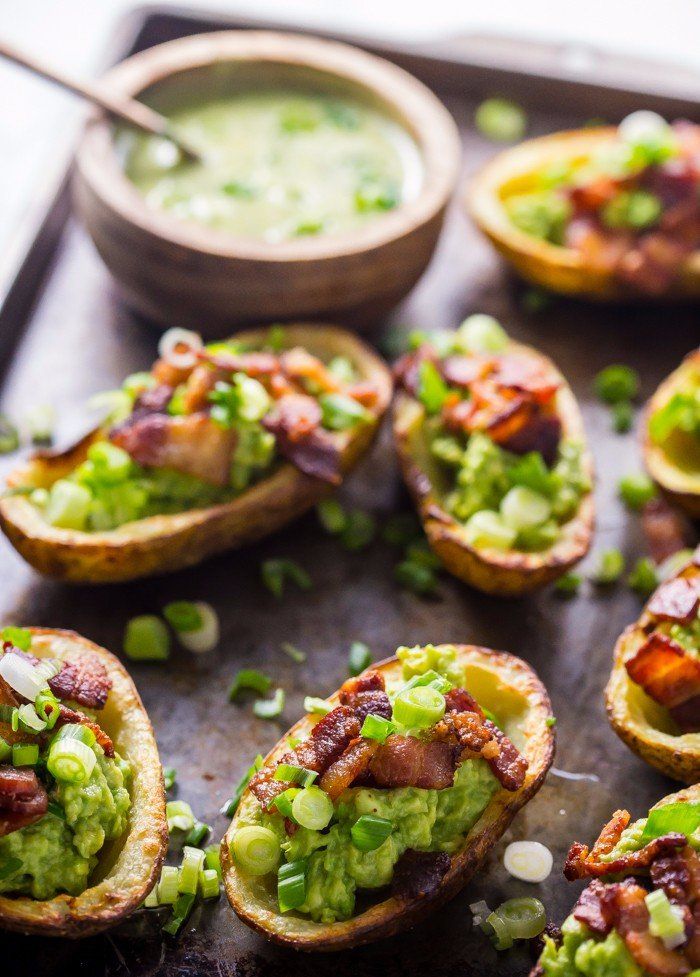 The ancient people could not have had a way and opportunity to drink milk or produce dairy products such as yogurt and cheese. Therefore, we refuse burrata, parmesan and fermented baked milk.
Potato. Potatoes are so popular that it seems impossible to exclude them. It grows in the ground, and it may seem natural that a paleo person would have accidentally found some wild potatoes. Why not?
But as it turns out, it takes a lot of effort to grow potatoes. Therefore, its popularity increased only when people stopped hunting and gathering, and began to stay in one place longer, farming and raising livestock.
Alcohol. There is a theory that an ancient man could once find overripe and slightly fermented fruits and fruits ... But, we understand that this is a very bold assumption. Alcohol is excluded on the paleo diet.
This is by no means an exhaustive list of foods prohibited on the paleo diet. But, it will help you get an idea of ​​the long list of hardships and losses that you will face on the paleo diet path.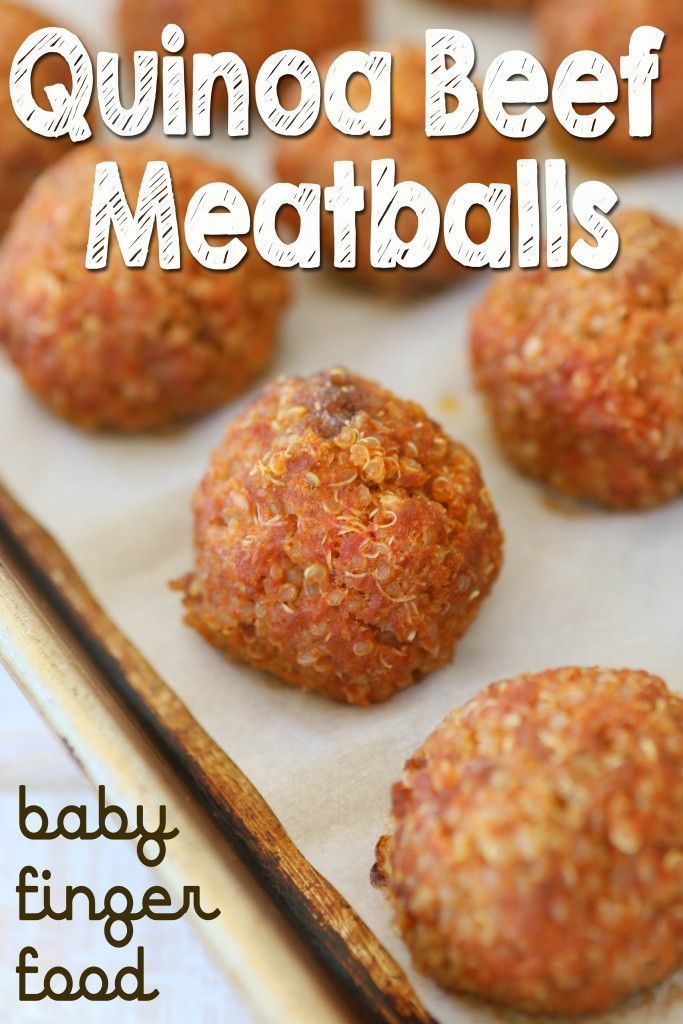 TIP
The simpler the cooking process, the more it is in line with the paleo concept.
Paleo Weekly Menu
So, having a clear idea of ​​what you can and can't eat on a paleo diet will help you create your own individual meal plan and menu for the week. Simple dishes, a simple and free way of cooking - this is the basis of the paleo menu.
Day 1
Breakfast: scrambled eggs with tomatoes and bacon
Afternoon snack: green apple Granny Smith and almond urbech
Dinner: baked chicken breast with broccoli garnish, vegetable salad of your choice, dressed with olive oil
Day 2
Breakfast: omelet with coconut milk 1009 Lunch 9001
Snack: green apple or banana
Dinner: light vegetable soup
Day 3
Breakfast: scrambled eggs with mushrooms and green onions
Lunch: chicken liver pancakes, vegetable salad of your choice, dressed with olive oil
Afternoon snack: any fruit and nut urbech
Dinner: light vegetable soup
Day 4
0 Coconut sticks breakfast 0 flour
Lunch: chicken broth with egg, spices and herbs, shrimp and avocado salad
Afternoon snack: sweet potato chips with rosemary
Dinner: cod baked on a bed of cauliflower
Day 5
Breakfast: Egg porridge with an undermined salmon
Lunch: Egg broth or vegetable soup, pork and beef cutlets, with a side dish of Brussels cabbage
Polwing Chips: Chips from sweet potatoes
Dinner: pork ribs in mustard sauce and cauliflower puree
Day 6
Breakfast: paleo almond flour pancakes
Lunch: pumpkin cream soup with bacon and tomato salad pumpkin cream soup with bacon and tomato salad 0241 Snack: Paleo Maffin with raspberries
Dinner: Chicken baked with green apples
day 7
Breakfast: ovary with broccoli, cherry tomatoes
Lunch: Burger made of brimly shit, vegetable bastard
Snack: Paleo Apple Charlotte
Dinner : Tobacco Chicken Garnished with Green Beans and Lemon Garlic Sauce
Nutritionist Reviews
- The Paleo diet eliminates protein malnutrition, one of the causes of obesity.