Pasta recipes for baby food
Iron-rich Baby Pasta - MJ and Hungryman
By Min On
This post may contain affiliate links. Please see our disclosure policy for more details.
Share or Save It for Later!
Jump to Recipe
A baby pasta recipe that is loaded with iron and vegetables! You'll also find answers to the most commonly asked questions regarding pasta for babies, such as when to introduce and which types are best. 
Jump to:
Which type of pasta are best for babies?
Which pasta shapes are best?
What makes this the perfect baby pasta?
Ingredients
Step-by-Step Instructions
Frequently asked questions
More baby-friendly pasta ideas
Iron-rich baby pasta
Which type of pasta are best for babies?
Generally speaking, all pastas are great! They are great sources of carbohydrates, which babies need to support their rapid growth and development.  
Legume-based pasta (such as chickpea, lentil, edamame) have the added benefit of providing more iron, protein, and fiber compared to rice and wheat-based pasta.
However, they are more expensive so rotate through.
Always focus on offering as much variety of foods as possible from the start. 
And just like toast and oatmeal, pasta is such a great vehicle for introducing your baby to all kinds of nutritious ingredients. 
Related post: Best First Foods
Which pasta shapes are best?
It may sound counterintuitive, BUT bigger is better and safer for babies who've just started solids. Fusili, rigatoni, ziti, penne, egg noodles, and lasagna cut into strips are all great options.
I personally love fusili for this recipe because the sauce really clings to the grooves.
If you're spoon-feeding or encouraging your baby to use a spoon, small pasta like orzo, mini stars, or chopped angel hair/spaghetti will work well.
Once they develop their pincer grasp (usually around 9-10 months), you can serve smaller shapes, like macaroni, orzo, orecchiette, or cut up large pasta.
What makes this the perfect baby pasta?
This simple tomato-based pasta sauce is:
Made without salt and sugar
Rich in iron - an extremely important nutrient for babies
A very forgiving recipe - you don't have to be super exact with the ingredient measurements and can swap out any vegetables you wish
Perfect for both baby led weaning and spoon feeding approaches
Delicious enough for the whole family to enjoy together. As you can see in the image above, you can set aside a portion for baby and blend while serving the sauce as is (thick and chunky) for everyone else, unless you prefer a smooth sauce.
Thick in texture so will be easier for your baby to scoop with their hands
Related Post: Best Iron-Rich Foods for babies and toddlers
If you are looking for a tomato-free pasta sauce, try this creamy sweet potato sauce!
Ingredients
Vegetables: you really can use whatever vegetables you have on hand! I do recommend adding some type of sweeter vegetable to help counterbalance the tartness from the tomatoes. Extra bonus if it's  rich in vitamin C to boost iron absorption
Tomato paste: did you know that this is actually a great source of iron? Not only that, it will really help to enrich the flavor to the sauce.
Red lentils: I love using this variety, especially if planning to blend as the color stays red. But feel free to use yellow or green lentils if desired.
Step-by-Step Instructions
Chop all the vegetables
Cook onion first and then the rest of the vegetables
Add tomato paste and Italian seasoning
Be sure to stir well until well incorporated
Add tomatoes, water, and lentils
Cook for 25-30 minutes, stirring occasionally. You can enjoy as is or blend.
Frequently asked questions
When can babies have pasta?
It can be introduced as soon as your baby is developmentally ready to start solids, usually around 6 months. 
If you are unsure, grab this FREE handout. You'll also receive a ton of helpful expert tips to set you on the right path
Is pasta safe for babies?

Yes, although it can cause a lot of gagging when first starting solids. Serving it with a sauce, like the one I'm sharing here, helps make pasta more manageable.
Just note that if you're introducing pasta that contains wheat and/or egg, they are two of the top most common allergens.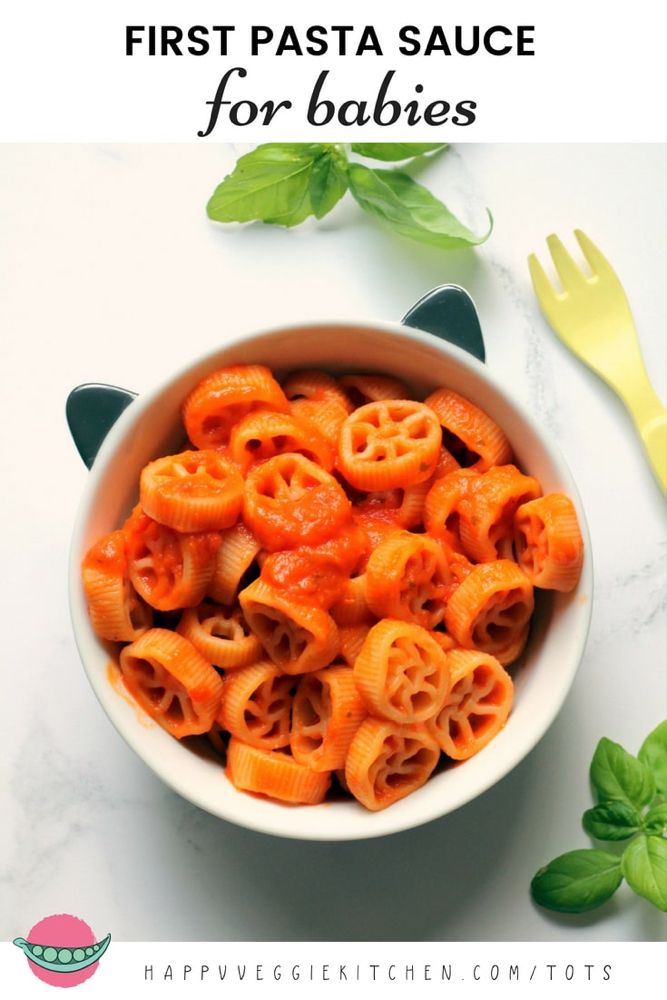 It's recommended to introduce these early AND often, but if it's your first time, then proceed with caution.
You can introduce more than one food at a time but make sure there aren't two major allergens in the same meal. That way, if your baby does have a reaction, you'll know exactly what was responsible.
How long to cook pasta for babies?

Cook several  minutes longer than what the package instructions say so that the pasta will be soft enough for your baby to mash with their gums.
Again, there's no need for teeth, but you do want to make sure it's texturally-appropriate. If your family prefers pasta al dente, like mine, then simply remove portion for family once pasta reaches desired doneness and cook baby's portion a bit longer.
Does pasta make babies constipated?

Before you start suspecting that a specific food is to blame for a lack of bowel movement, I encourage you to consider their diet as a whole.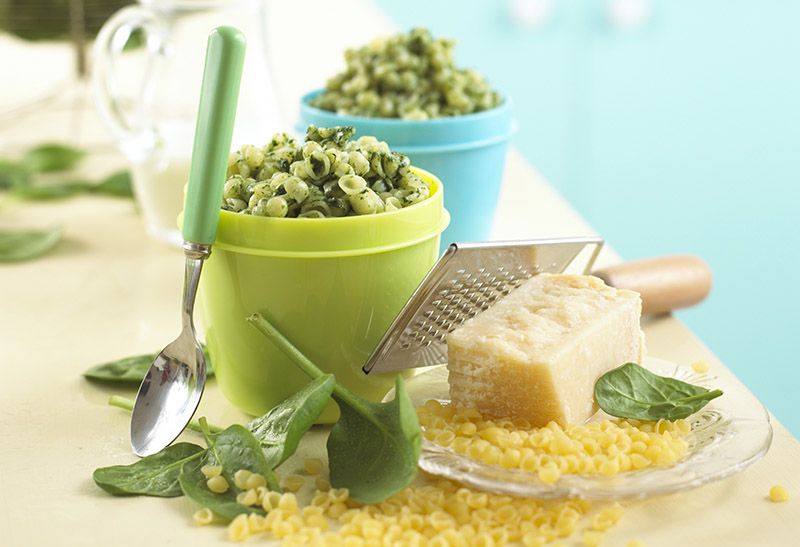 Overall, is your baby getting enough fiber-rich foods? If you are serving refined pasta every single day, then perhaps. Here's yet another reason why you should vary the types of pasta. 
Can I blend pasta?

I would highly advise against it. Pasta contains a lot of starch and when you blend it, you'll end up with a very unappetizing, sticky texture, that can actually become a choking hazard. 
If you've been doing purees, I can understand your anxiety in moving forward with texture. However, it's really essential that in minimizing texture aversion and picky eating down the road. If you feel like you're stuck on purees, I've got incredible resources for you! 
Can I freeze the pasta sauce?
Absolutely! I recommend freezing in single-serving portions. This tray is really great! Once frozen, you can pop the molded sauce out and transfer to a freezer-safe bag or container.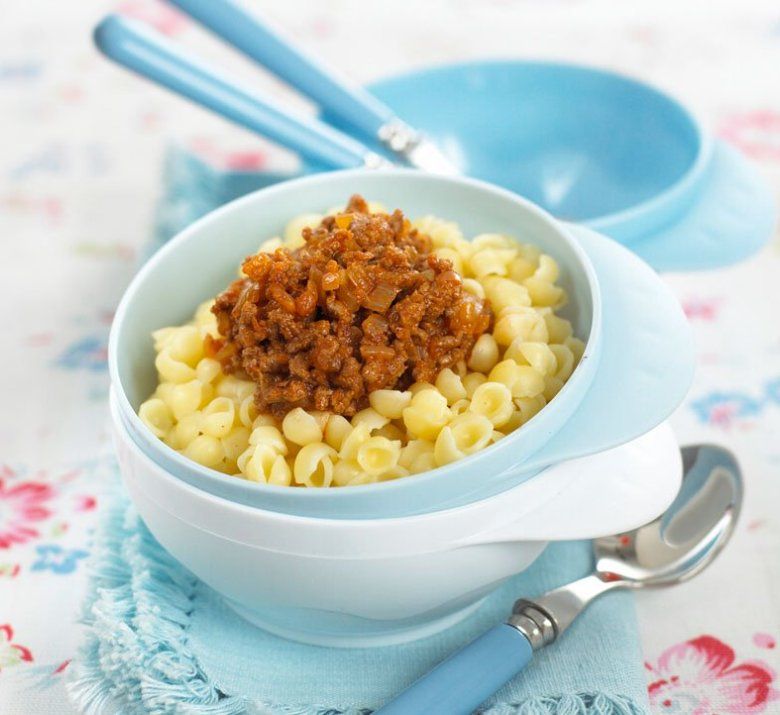 More baby-friendly pasta ideas
All of these meals were introduced to my baby during our first 3 months of starting solids. For 150+ veggie-loaded meal ideas and recipes, 80+ cooking videos, 100+ videos walking you through how to serve the meals to baby and the rest of the family, time and money-saving tips, and so much more, check out my Baby Led Feeding Journey Program.
Do you want to minimize picky eating and set a solid foundation for a lifetime of healthy eating habits?
Check out this 3 month mastering self-feeding program! It's the closest thing to me being in your kitchen
Did you make this recipe? Leave a rating below and let me know how you liked the recipe! Your feedback means so much to me!
Iron-rich baby pasta
A baby pasta recipe that is loaded with iron and vegetables!
5 from 36 votes
Print Pin
Prep Time: 10 minutes
Cook Time: 40 minutes
Total Time: 50 minutes
Servings: 8
Author: Min | MJ and Hungryman
▢

Dutch Oven

▢

Blender

▢

Freezer Tray
▢ 1 tablespoon olive oil
▢ 1 small yellow onion, diced
▢ 2 teaspoons minced garlic
▢ 1 medium zucchini, chopped
▢ 1 medium carrot, chopped
▢ 1 medium red bell pepper, chopped
▢ 3 tablespoons tomato paste
▢ 2 teaspoons Italian seasoning
▢ 28 ounce can no-salt-added crushed tomatoes
▢ 2 cups water
▢ 1 cup (190g) red lentils
Heat oil in a large quart pot over medium heat. Add the onion and cook until translucent, about 2-3 minutes. Add the rest of the vegetables and cook for 5 minutes, stirring occasionally.

Add tomato paste and Italian seasoning and stir until well-incorporated.

Add the tomatoes, water, and lentils, stir and bring to a boil. Reduce heat to low, cover, and cook for 25-30 minutes, stirring occasionally.

In the meanwhile, place a pot of water on the stove, bring to a boil, and cook pasta. Set aside.

Once sauce has cooled, transfer to a blender and blend until smooth. You can also keep it chunky depending on your preference.
Serving suggestions
For beginner eaters, puree the sauce. It will stick nicely to the pasta and be easier for baby to eat. Serve a small portion at a time as seeing too much food can be overwhelming.

For older babies and toddlers, skip the extra step of blending. It will be great texture exposure.

For older children and adults, you can season with salt and add some cheese. Small amounts are fine for babies and toddlers. You just want to watch their sodium intake. 
Storage suggestions
This recipe makes a lot. I recommend freezing in food storage trays. Once frozen, pop them out and transfer to a freezer-safe bag/container. Will keep for 3 months. 
Calories: 149kcal | Carbohydrates: 26g | Protein: 8g | Fat: 2g
Course Dinner
Cuisine American
Tried this Recipe? Tag me Today!Tag me @KidFriendly.Meals today!
Share or Save It for Later!
Share: [addtoany]
About Min
Thank you so much for stopping by! I am Min, a Registered Dietitian, a Christ follower, a wife, and a mom to our two miracle babies! Currently, I'm having a ton of fun feeding their tummies and sharing our baby led weaning journey! Follow me on Instagram if interested in seeing daily menu as well as tips and tricks.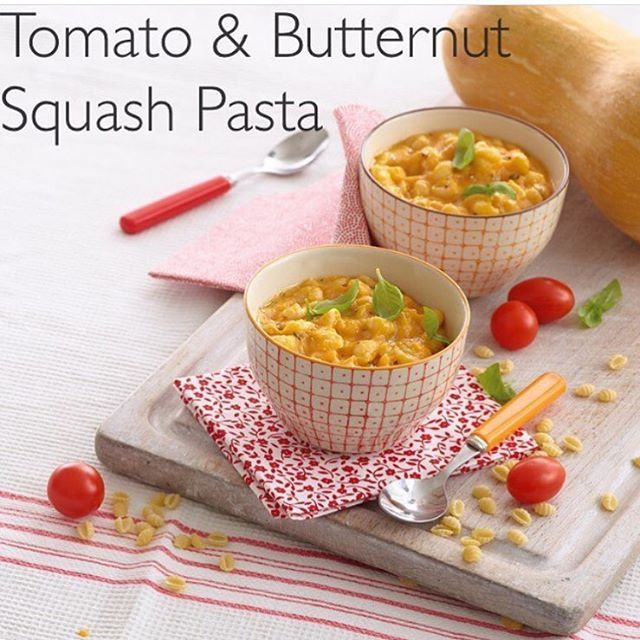 Reader Interactions
Easy to make baby pasta recipes for different stages from 6 months
Chances are pasta is already a staple food in your house: it's cheap, versatile, easy to cook, and appeals to just about everyone. And your baby is no exception.
You can serve pasta to your baby in many different ways. If you're weaning your baby with purees, it's actually simple to puree pasta within a sauce.
If you're doing a Baby Led Weaning approach, you can chop regular pasta into tiny pieces (scissors make light work of this task), or buy special baby pasta shapes from the supermarket.
Full-sized pasta shapes also make great finger food, either plain or with a sauce.
Remember pasta contains wheat and so gluten - unless it's gluten-free pasta. If there's a history of these allergies in your family, watch carefully for any signs of allergy when you first give your baby pasta. You can use rice-based or gluten-free pasta if your baby does show allergic symptoms.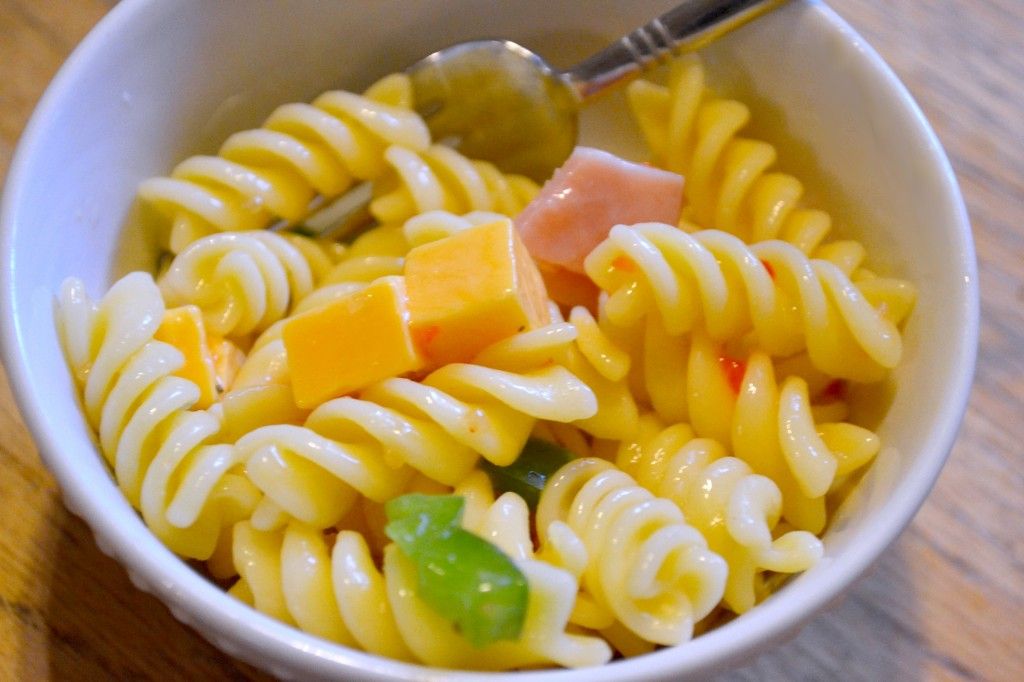 We've rounded up some of the best pasta recipes for babies aged 6 to 12 months, organised by age suitability, including sauce ideas, pasta bakes, easy-cook pasta dishes and so much more.
1. Easy cheesy pasta sauce
A lunchtime recipe that takes under 10 mins to prep and only 12 mins to cook. Suitable from 6 months.
2. Simple tomato pasta sauce
Simple, but effective. Suitable for babies aged from 6 months.
3. Easy salmon pasta
A clever way of introducing fish to your baby's diet. Suitable from 6 months.
4. Sweetcorn and sweet potato pasta
Easy to prep, and suitable for children 7 months and older. Perfect way to serve pasta as a finger food.
5. Annabel Karmel's hidden vegetable sauce
A great recipe for reluctant veggie eaters - this sauce contains carrot, leek, red pepper, courgette, onion as well as tomatoes. Suitable from 8 months+
6. Cheesy pasta with broccoli
Try with peas or green beans! Suitable for 7 months+
7.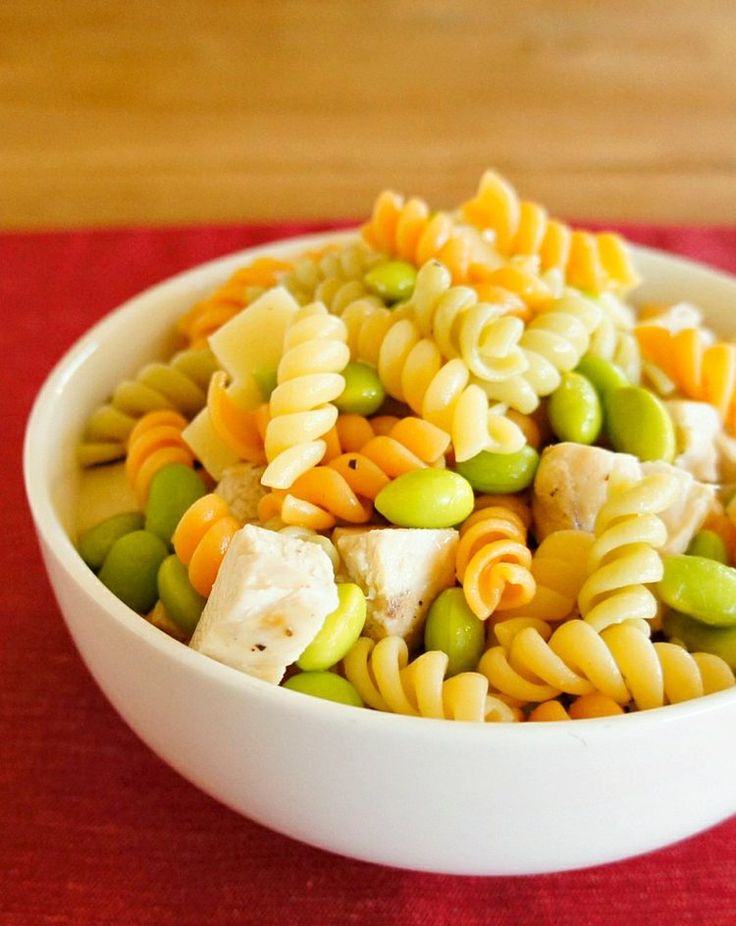 Pasta, carrot and lentil soup
A yummy way to use pasta for your baby's mealtimes a bit differently. Suitable from 8 months
8. Green pasta bake
Courgette, leek, peas and broccoli are a healthy green pasta accompaniment. Suitable from 8 months
9. Spaghetti bolognese
Italian baby food at its best. Chop up the spaghetti into small little strips (around 5cm). Suitable from 8 months
10. Pasta with cream cheese and peas
Add mushrooms or ham if you want to experiment with flavours for your child. Suitable from 8 months+
11. Baby pesto pasta sauce
Just blend it together and you've got an unusual pasta sauce for your baby. Suitable for 8 months+
12. Chicken pasta bake
Delicious and oh-so-easy pasta dish that can serve the whole family. Suitable when mashed or chopped from 8 months
13. Meat-free spaghetti bolognese
Tasty bolognese sauce made from soya mince, a nutritious vegetarian alternative suitable for babies from 9 months
14.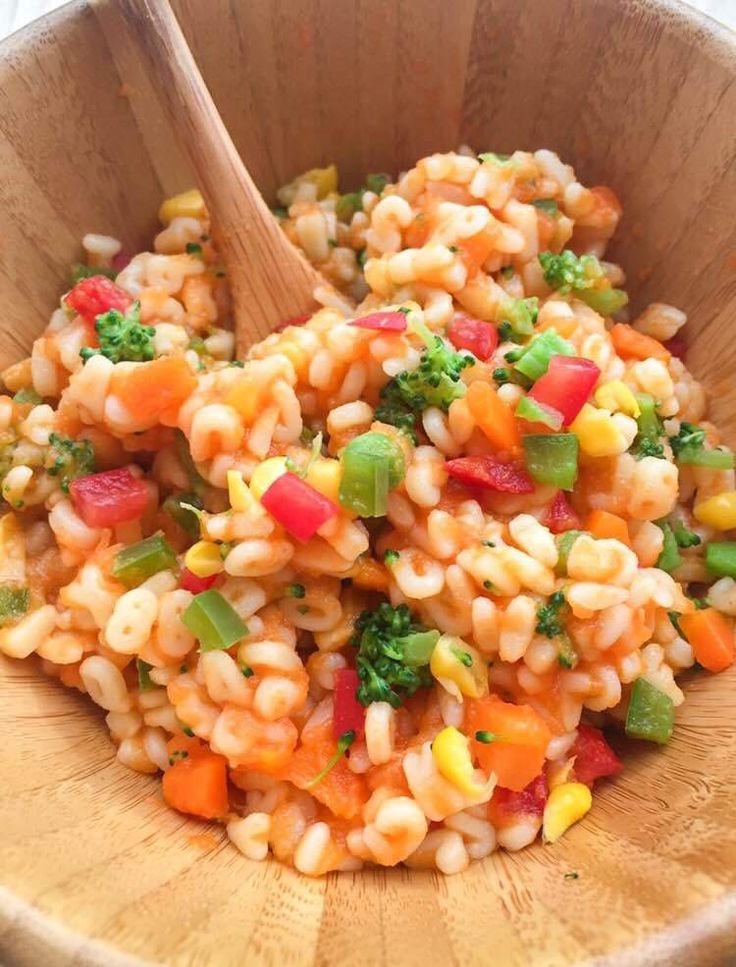 Macaroni cheese with broccoli and cauliflower
Perfect for lunch, great for experimenting with different vegetables, and suitable for 9 months and above.
15. Traditional lasagne
You can experiment with other mince meat or soya. Suitable from 10 months
16. Rigatoni with 5-veg pasta sauce
An easy way to make sure little ones get a healthy mix of veg in their diet. Suitable for 10 months+
17. Spinach and parmesan spaghetti
You can use this recipe with courgette spaghetti, too. Suitable for 10 months+
18. Cannelloni
Makes enough for a baby, a toddler and 2 adults. A lovely family meal - with your choice of filling. Suitable from 10 months+
19. Vegetarian lasagne with green lentils
A fab way to give your veggie baby some protein. Suitable for 11 months+
20. Tuna pasta bake
A delicious tuna and sweetcorn pasta dish with cheese sauce and a cheesy topping. Suitable from 11 months
21. Beef and kale lasagne
Kale is a great source of essential vitamins.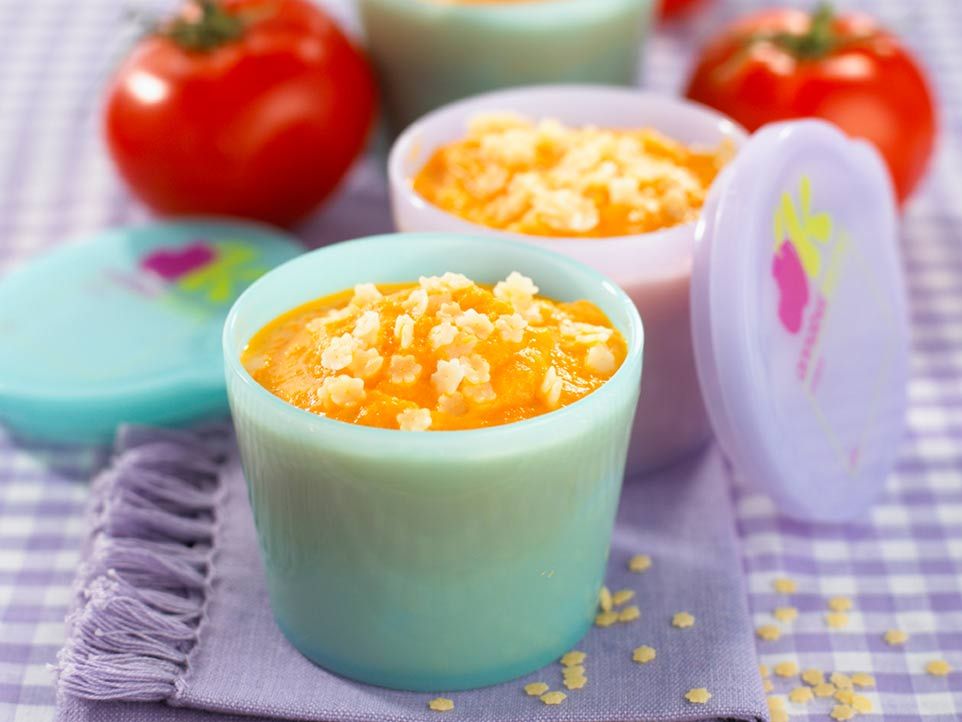 A great meal for the whole family. Suitable from 11 months
22. Pasta with tomato and ricotta sauce
A tasty tomato and cheese sauce that's a big children's pasta favourite. Suitable from 11 months
23. Trout and broccoli pasta
Oily fish trout is a rich source of protein and full of nutrients, including vitamins B1, B6, potassium and omega-3 fatty acids. Mix with the high fibre and vitamin A offered by the broccoli, and this a healthy pasta dish. Suitable from 12 months
More recipe ideas:
28 easy-cook baby recipes for kids over 10 months
Our complete guide to weaning and baby food
18 inspirational weaning Instagrams to follow now
Pasta for kids, 509 step by step recipes - pasta for kids recipes with photo
Macaroni • Water • salt • ground pepper • Paprika • celery petal • parsley petal • cucumber •

20 minutes.
3 servings
Russia

Nastya Bakalina

chicken drumsticks • breast bone, you can take whatever you want • potatoes • pasta ⭐ • bulb • carrot • Bay leaf • to taste salt and peppercorns •

Larisa Kravtsova🍀📸❤️

sausage • Spaghetti and Butterfly Pasta • bulbs 🧅 • carrots 🥕 • broccoli inflorescence 🥦 • butter

Sergey

Minced beef • Onion • Potato • Egg • Salt

Ksenia Shvetsova

pasta • sausages • butter • water • flour • tomato paste • spices (salt, pepper mix, paprika) • garlic

30 minutes
For family
Tolyatti, Samara region, Russia

Irina Erokhina

Macaroni • Sausage baby • Bread • Egg

Sergey

Barilla Star Pasta • minced meat • bulbs • sunflower oil • Butter • Solim

Valentine 🌳

minced meat (I have beef/chicken) • star pasta (or any small curly ones) • potatoes (optional) • bulb • carrot • salt to taste • Processed cream cheese optional

Valentine 🌳

Macaroni • Butter • Water • Salt

Oksana Chernova 🌳

minced meat • bulb • carrot • pepper • sunflower oil • pasta

❤️ Julia Stasko ❤️

Macaroni • sausages • Eggs • Salt • Sunflower oil a teaspoon is possible without it

Tamara

pasta • fish

Alena Drozdova🏃‍♂️

beef (can be replaced) • pasta • bulb • butter • salt

Daria Bezmenova

Macaroni • Meat • Onion • Water, vegetable oil

Irina Bazhenova 🌳

pasta • potatoes • milk • Salt • Sahara • butter

Elsa

Potato • Onion • Carrot • Broccoli • Cauliflower • Green beans • measuring spoons small baby pasta • Olive oil •

Kristina Bunina 🏃‍♂️

pasta for children (letters, numbers, little animals) • frozen peas • frozen carrots • water • butter • quail eggs • cheese

Christina Moskalenko

pasta • minced meat, I have a turkey • cream 10% • mozzarella cheese • regular cheese • water • salt

Diana Kharlanova

frozen spinach cubes • frozen corn • vegetable marrow • large carrot • bulb • broth • butter • cream •

Catherine

Chicken thigh fillet • Carrot • Bulb • celery stalks • Vermicelli • Pepper black peas • Allspice • Bay leaf •

Alexandra
Help us improve search results
Pasta in baby food - benefits, composition and introduction to the diet
Why do almost all children love pasta so much? They have a soft texture that does not require effort to chew.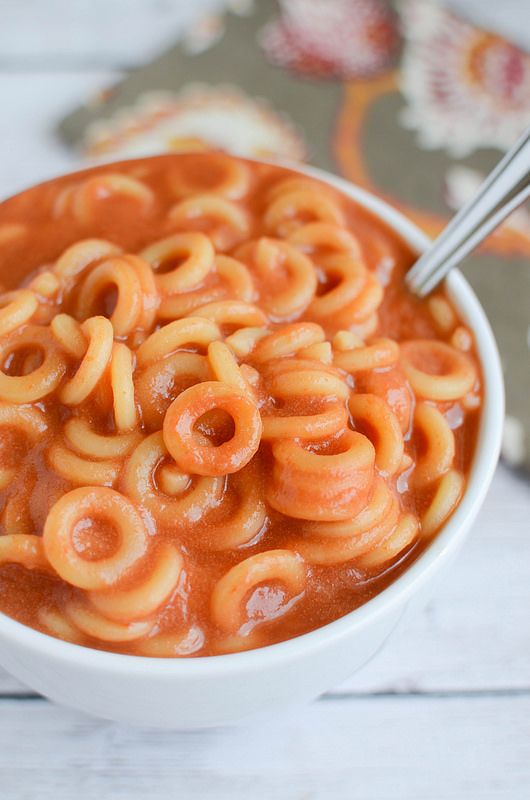 Yes, and eating them is a rather interesting activity for the guys - each time the pasta changes its shape, and sometimes its color! Yesterday they were long and golden, and today they are green and in the shape of bows! Well, and most importantly - after such a meal you feel not only full, but also cheerful.
Benefits of pasta?
A lot of people might say that there is no benefit from pasta, only calories, but this is not so. Pasta gives energy to the body and does not burden the stomach too much. All thanks to their composition:
70% of the total mass of the product are carbohydrates,
proteins - 10%,
and only 1% fat
100 g of this product contains only 350 kcal. For comparison: 100 g of lean meat contains 250 kcal, and the same amount of buckwheat - 350 kcal. The calculation is made for 100 g of a dry product, but keep in mind that pasta swells when cooked, and a children's portion averages 30-50 g, and, accordingly, the calorie content of the dish is at least half as much.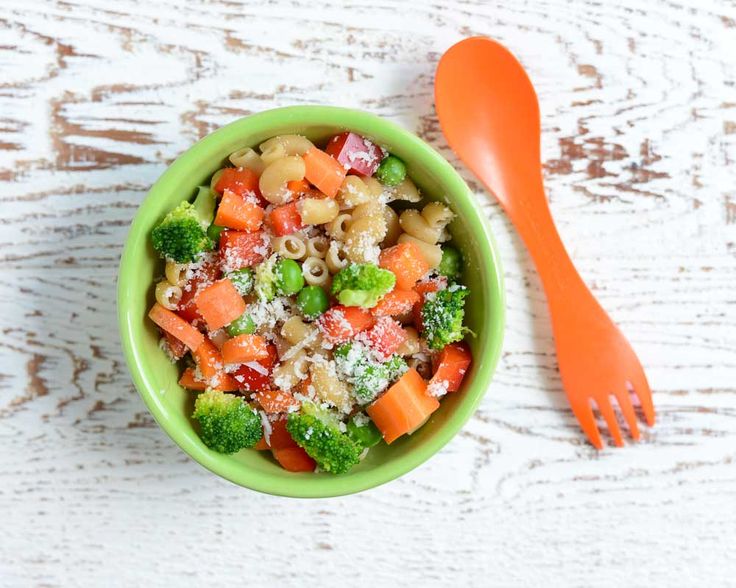 Pasta also contains B vitamins, which help fight fatigue.
Adult food: can a child eat pasta? When can I introduce pasta into the child's menu?
You can start giving pasta to a child after 10 months, and after a year he can already eat noodles boiled in milk with pleasure, and after 2 years, pasta is included in the baby's diet in the form of side dishes or casseroles (for example, apple or cottage cheese).
How to cook pasta for a child?
It would seem that there is nothing easier than boiling pasta. However, cooking pasta also has its own subtleties. In Italy, pasta (as pasta is called there) is prepared at the rate of 10-100-1000, which means that when cooking 100 g of pasta, you need to take 10 g of salt and 1 liter of water. Pasta should not stick to the sides of the pot or the bottom, so there should be plenty of water. Add salt, and then the pasta itself should be in boiling water. After that, stir them for 2-3 minutes, preferably with a wooden spatula.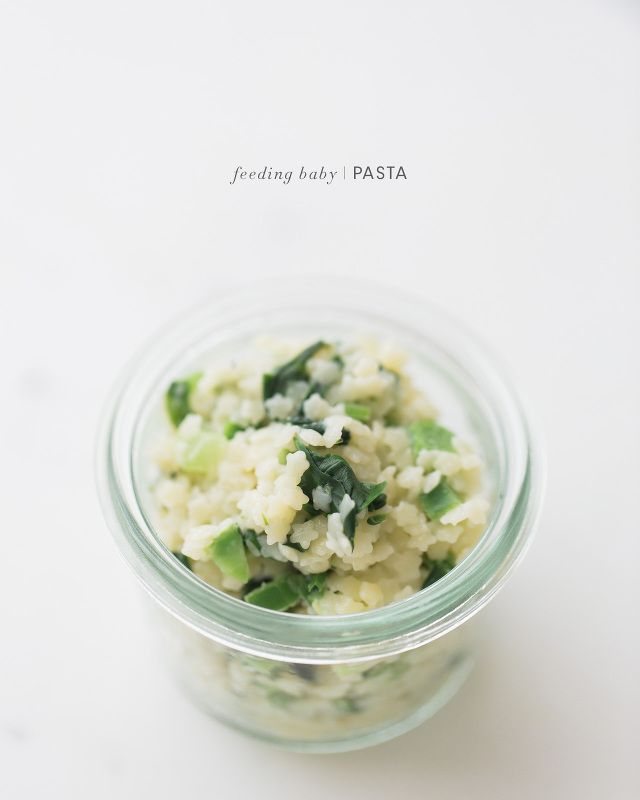 Washing quality pasta is not recommended.
According to Italian law, pasta must be "al dente" – "on the tooth", that is, elastic, not boiled. Of course, if you are cooking pasta for a baby who has barely learned to chew, it is better to play it safe and cook the pasta for a minute or two longer than indicated on the package. But keep in mind that with prolonged cooking, vitamins are destroyed, and starch, the main component, changes its structure, and the product quickly loses its beneficial properties.
Recipe: Pasta with Peanut Sauce
Products
200 g of pasta of any form
100 g of purified walnuts
150 g 10% cream
1-2 cloves of garlic
9000 on the package. Chop nuts, garlic and parsley. Beat together with cream with a blender for 1-2 minutes, then heat the mixture over low heat. Add salt and pepper to taste. Drizzle cooked pasta with sauce and garnish with parsley leaves.

What is pasta made of?

Nutritionists all over the world have no doubts: on the table of people who care about their health, there should be pasta made exclusively from durum wheat.

The main difference between durum and soft wheat is the structure of the main component - starch. In durum wheat and its products, starch has a polymeric structure, in which it is reliably associated with protein. When mixed with water, proteins form gluten, it does not allow starch to leak out, which is why pasta does not boil. Such a complex carbohydrate is absorbed by the body gradually, unlike an amorphous one, in the form of scattered soft wheat starch molecules (it is present in muffins and low-grade pasta). There is less gluten in such products, therefore, during cooking, the starch is digested and the pasta sticks together, acquiring a completely unappetizing look.

Nowadays, cooking is becoming closer and closer to an art. For our ancestors, food served only as a source of energy, and now dishes should be not only tasty, but also healthy, as well as beautifully decorated. Now there is no shortage of various literature on the culinary topic, and you can pick up a book or magazine on a particular topic, for example, only decorating dishes, or exclusively meat recipes.