Beebo baby bottle feeder
The Beebo (2022)
Advertiser Disclosure: Shark Tank Success earns commissions from qualifying purchases.
Hand-Free Baby Bottle Holder – Season 7 – Episode 701
Dadpreneur and Inventor of The Beebo
Martin Hill Appearing on Shark Tank Episode 701
Who's the Dad from Wellington, Florida that invented the Hands-Free Baby Bottle Holder known as the Beebo? His name is Martin Hill, and together with his wife Sarah, they created the "ultimate way" to multi-task while bottle feeding your baby. Martin will be appearing on Shark Tank Premiere Episode 701, September 25, 2015, and demonstrating how effectiveThe Beebo Free Hand Baby Bottle Holderworks while freeing up one hand during feeding time.
The Beebo Baby Bottle Holder
Works with Most Baby Bottles
As far as I know, and not that it matters as far as getting an investment, all the main Shark Investors have kids past the baby bottle feeding stage.
The newest Shark Tank Guest Investor in Season 7, Ashton Kutcher, however, recently had a Baby Girl by the name of Wyatt with actress Mila Kunis. What are the odds Ashton and Mila, the two Celebrity Stars from That 70's Show, will be watching the Shark Tank Show while feeding their Baby Daughter with a Beebo? As Lori Greiner would say, "This product is a Hero" and all proud parents of a newborn babies will see the benefits using this newest Shark Tank product.
The Beebo Reviews before Shark Tank Episode 701 Update
The reviews for The Beebo Bottle Holder before airing on Shark Tank Episode 701 is extremely impressive with mostly 5 Star Reviews. The only 1 Star review was apparently from a Lady with big boobs and no room for The Beebo Bottle Holder. She said her Husband also didn't like the Beebo for unknown reasons, but by the sound of it, his mind was already made up, by Her. The majority of the comments include phrases like "Amazing Product", "After Using The Beebo, I'm So Glad I Don't Have To Use My Chin Anymore", and "Great Looking Packaging and Product".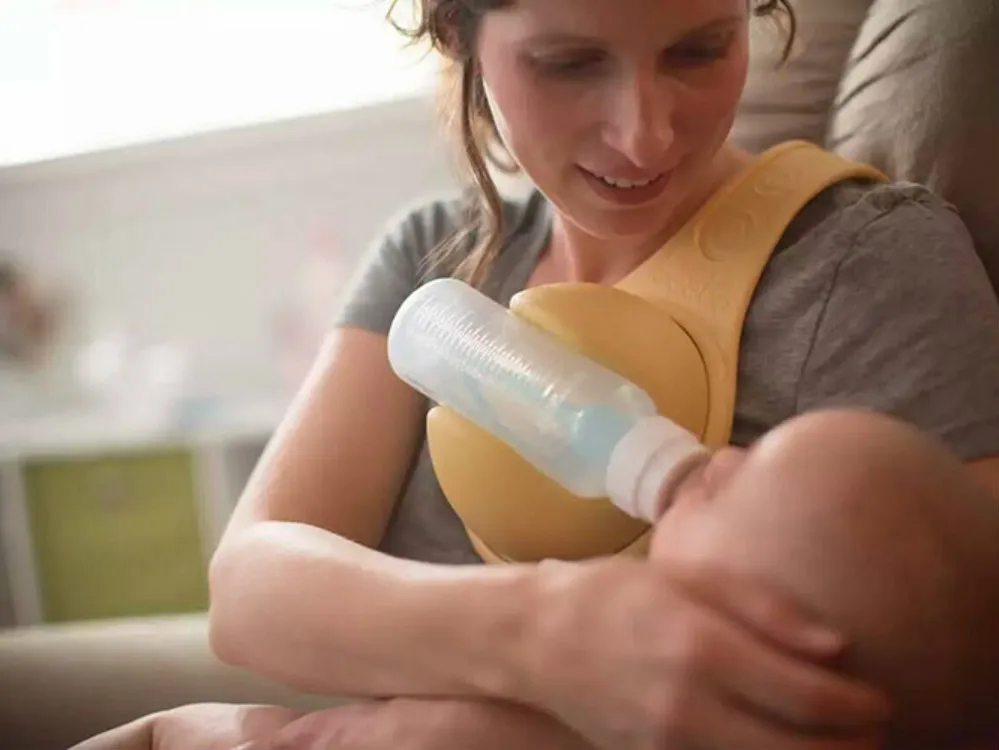 All in all, The Beebo Baby Bottle Holder looks like a clear winner and a soon-to-be a major Shark Tank Success Story during the first Episode from Season 7.
Ashton Kutcher might seem like the logical Shark to invest in The Beebo considering He just had a Baby Girl. But in my opinion, this product has Lori Greiner and QVC written all over it. A combined investment from both Kutcher and Greiner would make for the most interesting business partnership for the Beebo Bottle Holder. The ratings for Lori's QVC Show would go through the roof having Ashton Kutcher, Mila Kunis and their baby daughter Wyatt demonstrating The Beebo.
Be sure to watch the Brand New Shark Tank Season 7 Premiere September 25, 2015, on ABC and see if the Beebo Baby Bottle Holder gets a deal on the Show.
Beebo Site
FaceBook
Twitter
What Happened To Beebo After Shark Tank? 2022
What is Beebo?
Beebo is a baby bottle holder worn over a parent/caregiver's shoulder that assists them in feeding a child.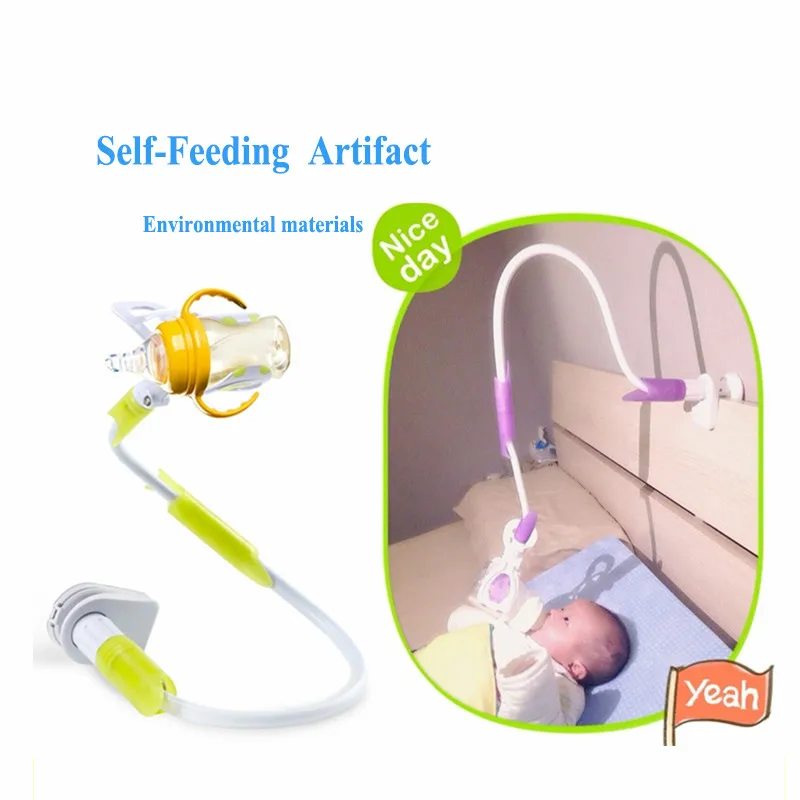 Beebo fits comfortably over your shoulders because it is flexible and soft. A wide range of bottles fits comfortably in the revolving bottle holder.
The rotation enables you to find an optimal feeding angle, regardless of position. Beebo is easy to clean up and store and is free of BPA, lead, and phthalates. 
Beebo features ribbed channels underneath to help circulate air and keep you cool and dry. It does not have buckles, clips, straps, or other potentially dangerous components.
| | |
| --- | --- |
| Company Name | Beebo  |
| Founder | Martin Hill |
| Business | A Baby Bottle Holder Designed To Make Feeding Easier |
| Investment Seeking | $200,000 For a 20% stake in Beebo. |
| Final Deal | $200,000 For a 30% stake in Beebo. |
| Shark | Lori Greiner And Ashton Kutcher |
| Episode  | Episode 1 Season 7 |
| Business Status | In Business |
| Website | Visit Website |
Who Is The Founder of Beebo?
Martin Hill is the founder and inventor of The Beebo, a successful entrepreneur with multiple patents.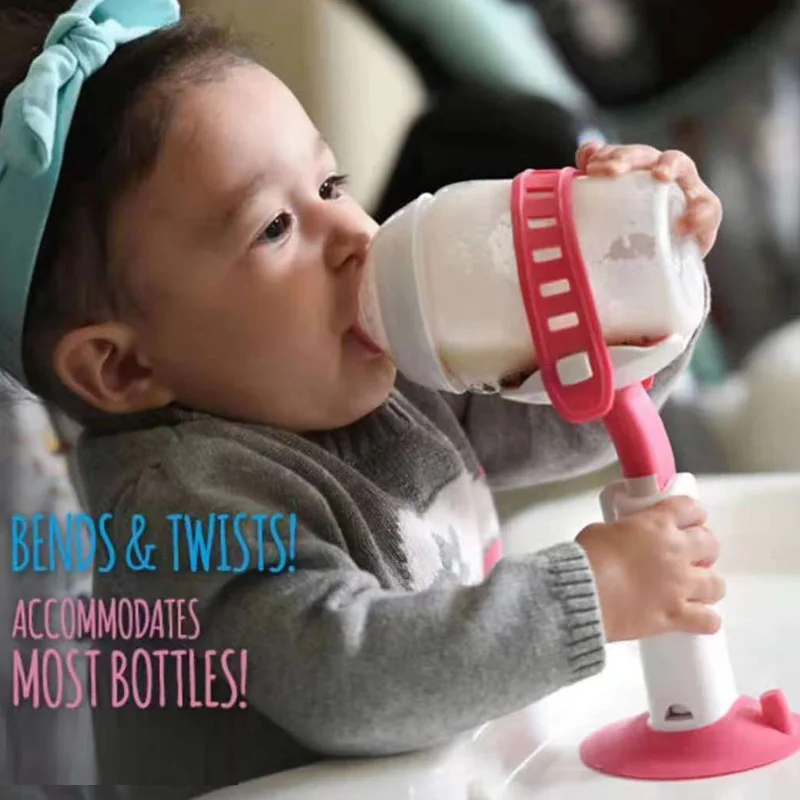 Hill designed The Beebo from its inception and oversaw its manufacture, patents, and international marketing.
Martin Hill serves as director and board member of Better Family Inc. with his wife, Sarah Hill.
Beebo Before Shark Tank
The Beebo project was started by Martin Hill, a father with expertise in electrical engineering who wanted to shorten bottle feeding times.
Hill drew inspiration for The Beebo from his son, who was a notoriously picky eater. Hill noted that when his son was read, he would calm down.
As a result, he built The Beebo in his garage to free up his other arm for book holding.
Zoom Interiors Shark Tank Update
Hill intended to title his creation "The Boobie" but eventually settled on The Beebo. Martin Hill made $20,000 in Beebo sales before their Shark Tank debut. There have even been inquiries from big-box retailers about carrying the product.
The Beebo faced many challenges, including perfecting the packaging, achieved via Shark Tank.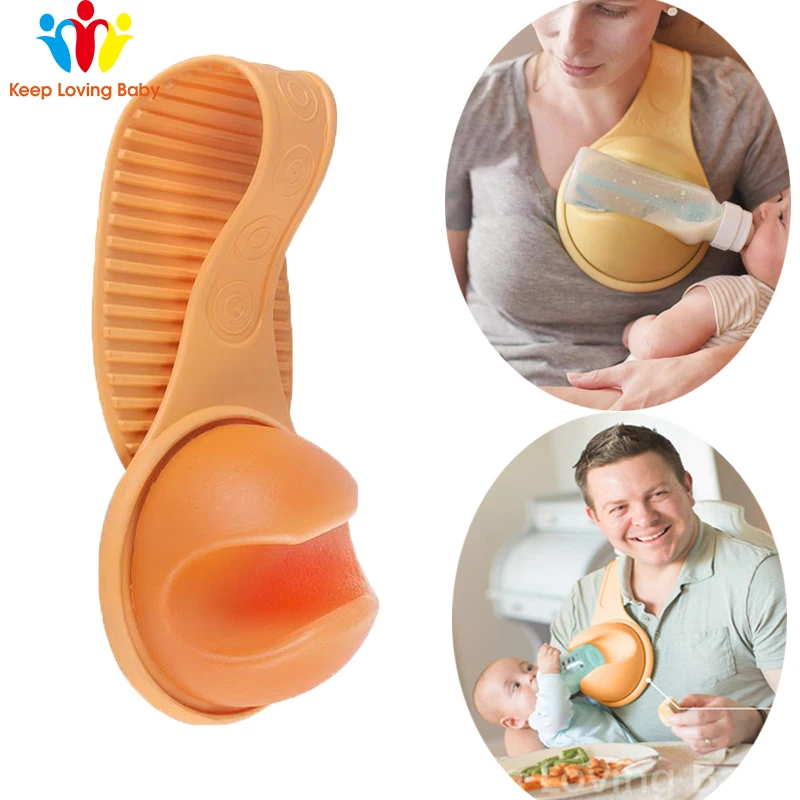 How Was The Shark Tank Pitch of Beebo?
Martin Hill appeared on Shark Tank requesting an investment of $200,000 in exchange for a 15% stake in The Beebo.
Lori Greiner offered an investment of $200,000 for a 30% stake in Beebo and invites Ashton to assist with marketing; he agrees, and the deal was completed.
Martin Hill left the Shark Tank stage with a deal from Lori Greiner and Ashton for Beebo.
Final Deal: Ashton and Lori agreed to invest $200K for a 30% stake in Beebo.
What Happened To Beebo After Shark Tank?
The sales and popularity of Beebo skyrocketed after its appearance on Shark Tank. The deal between Ashton and Lori with Beebo was never finalized; they agreed on the Shark Tank show.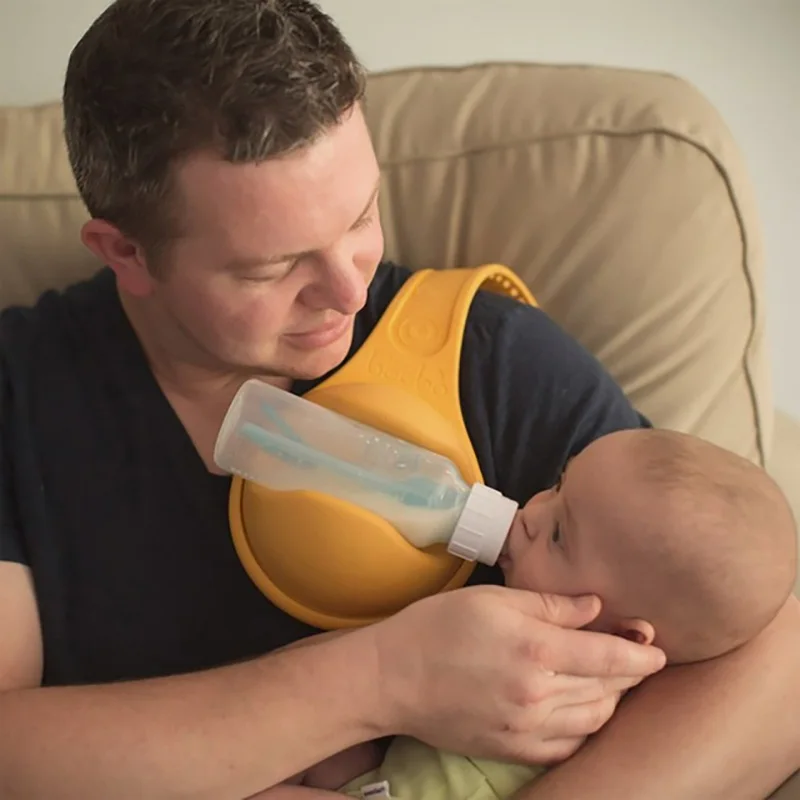 The Beebo is an example of success Shark Tank story despite the Shark backing out from the deal after the show.
You can purchase The Beebo currently for $29.99 through various retailers, including directly through the Beebo website.
Paleo Diet Foods Shark Tank Update
The Beebo has also expanded its product line, providing three colors: charcoal, raspberry, and teal
Better Family, Beebo's corporate parent firm, acquired Ava the Elephant, which was also pitched on Shark Tank.
The Beebo is still in business and generates $5 million in revenue across its brands as of 2022.
Is Beebo Still In Business?
During their Shark Tank appearance, Lori Greiner and Ashton Kutcher offered The Hills $200,000 for a 15% equity stake.
The Beebo was later acquired by Better Family Inc, which produces patented infant items such as Ava the Elephant from Shark Tank Season 1 Episode 1.
The product's new owners received more than $500,000 from Hill's sale of The Beebo company in 2020.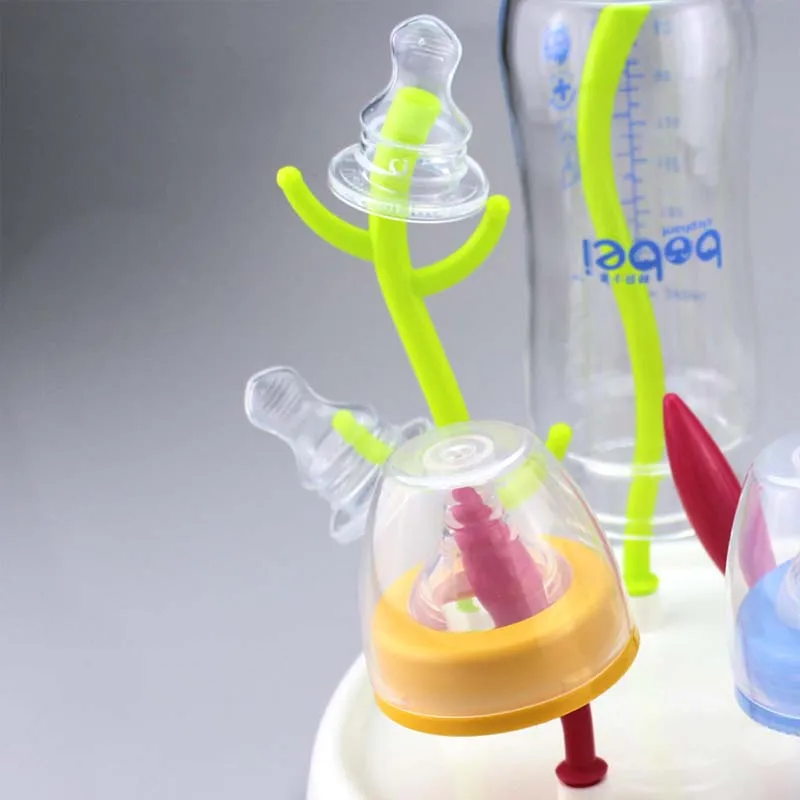 The Beebo is available at Better Family Inc, Amazon, Walmart, BuyBuyBaby, and Bed Bath and Beyond.
The Beebo has few competitors because it is unlike anything else on the market.
Angels and Tomboys Shark Tank Update
What began as a method for a devoted father to read to his son during feedings has evolved into a product that benefits parents worldwide. Beebo is still in business as of 2022 with an expanded product line.
What Is the Net Worth of Beebo?
The valuation of Beebo was $1 million when it appeared on Shark Tank. The net worth of Beebo is $5 million as of 2022.
Bottle feeding
When breastfeeding is not possible, or there is not enough breast milk and supplementary feeding is required, the use of infant milk formulas allows you to establish good nutrition for the baby.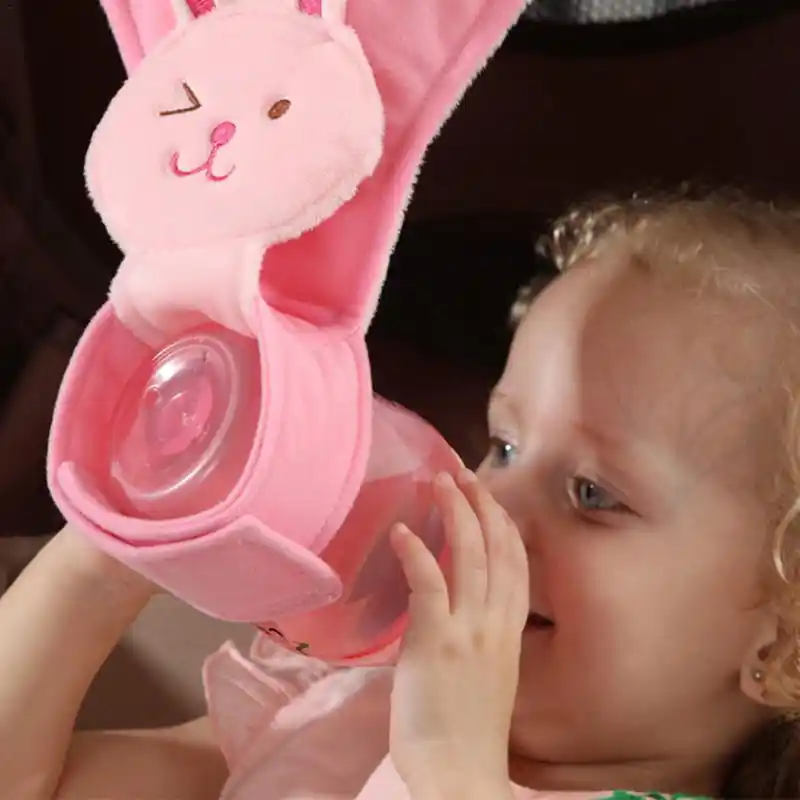 The mixtures contain all the necessary nutrients, vitamins and trace elements. As a rule, they are well tolerated and digested, especially if the feeding process is properly established.
If you plan to bottle feed or supplement your baby with formula, our article will help you navigate the basic rules and intricacies of artificial feeding.
How to choose a teat (nozzle) for a bottle
Teats differ in composition (silicone, latex), shape and flow rate. While the shape of the nipple and the material are often chosen according to the preferences and needs of a particular baby, the flow rate is strictly determined by the age category.
Babies are fed from birth using the slowest flow nipple (these are usually labeled from 0 and one drop). Next, the teat flow rate in most bottle manufacturers increases at 3 months, 6 months, 12 months.
In order not to be mistaken, pay attention to the labeling and the age group for which the nipple to the bottle of the selected manufacturer is intended.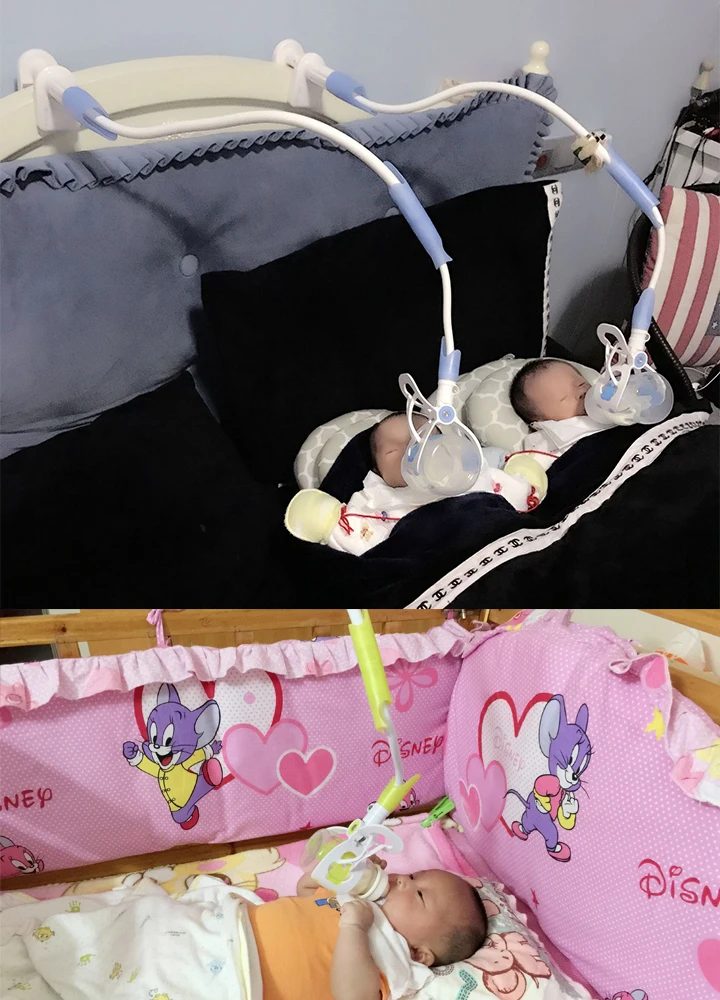 Whether such a nipple is right for you, you will also probably be able to understand during feeding.
The baby should be able to comfortably grip the nipple and drink formula confidently (without too much effort).
He should not choke/choke frequently.
The mixture should flow well. If the mixture does not flow until you shake the bottle, the hole may be clogged with powder.
If the mixture flows too much, check if the nipple is not torn.
How to treat the bottle
For newborn babies in the first months of life, it is recommended to sterilize the bottles before each feeding. Sterilization is the immersion of all feeding accessories (bottles, nipples, other parts) in boiling water for about 5 minutes to destroy pathogenic microflora.
You can choose any convenient method of sterilization: using a special device (sterilizer), in a microwave oven, dishwasher, ordinary boiling. Read more about how to properly sterilize bottles in our other article.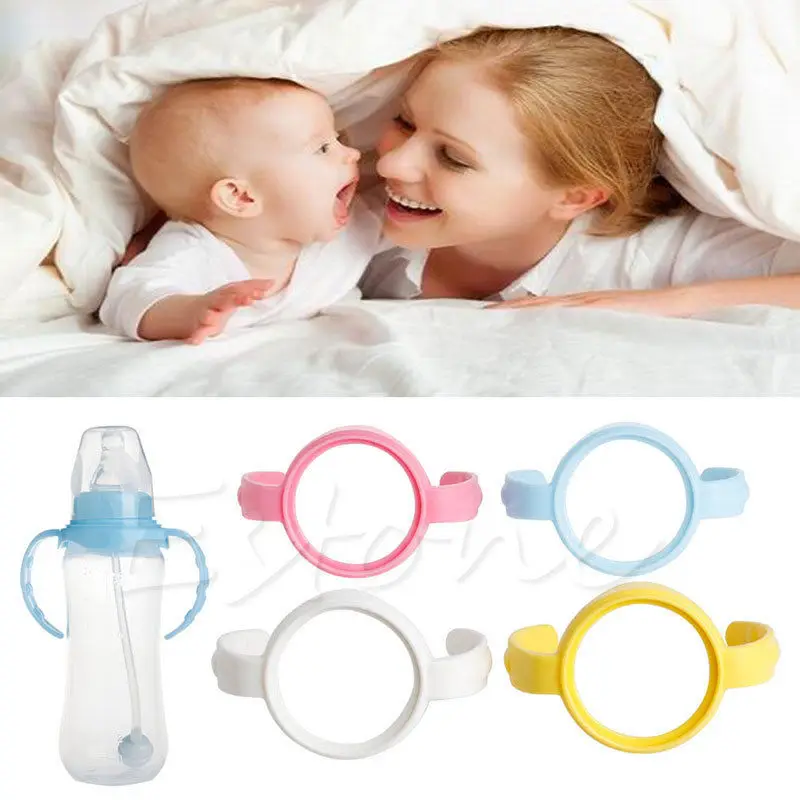 It is important to ensure that the baby bottle you use is made of safe plastic that can be heated. Some types of plastic release harmful chemicals when heated. As a rule, information about the possibility of sterilization and heating is indicated on the packaging. If there is no such information, it is not worth the risk. Use special baby bottles from well-known manufacturers. For example, a Dino Reno feeding bottle with nipple can be sterilized completely by any of the listed methods.
How to prepare formula and feed your baby
Wash your hands with soap and water and dry with a dry towel.
Remove the bottle and nipple from the sterilizer using the special holder (tweezers), assemble the bottle with the nipple, being careful not to touch the part that will go into the baby's mouth with your hands.
Take boiled or special baby water heated to body temperature, dilute the mixture in the proportion indicated on the package.
Use a special measuring spoon for cooking (it is in every box with the mixture).
Dilute the mixture strictly in the proportion indicated by the manufacturer. A thicker or thinner formula can harm your baby and cause stomach problems.
Shake the bottle thoroughly to mix the contents evenly. Make sure that there are no lumps and clots left in the liquid and on the walls of the bottle.
Check the temperature of the prepared mixture by dropping a little liquid on your wrist, it should not burn.
Hold the bottle at the correct angle. So that the tip of the nipple is always filled with milk and not with air.
After feeding, hold the baby upright, let him burp the excess air.
Feed your baby only fresh formula. According to the recommendations of the European Society of Pediatric Gastroenterology, Hepatology and Nutrition (ESPGHAN) of 2004, the reconstituted dry formula can be stored in a sealed bottle at a cool temperature for no more than 4 hours.
If the mixture has cooled down, it can be warmed up with a special heater or in a water bath.