Pink foods for baby shower
The Best Pink Food for Baby Shower Planning
Home » The Best Pink Food for Baby Shower Planning
by The Gifted Gabber Leave a Comment
It's a pink thing! Maybe you are out here brainstorming the best pink food for baby shower planning for an upcoming pink-themed celebration. If so, this is the post for you! We have rounded up pink baby shower punch and pink baby shower foods like pink baby shower treats and blue baby shower cookies. Some of the features include baby shower pink cakes and pink and gold cake. We also have pink baby shower drinks ideas from the best bloggers around! But this post is useful for anyone planning a pink party – a pink girl's party, Valentine's Day party, etc.
*This post may contain affiliate links. This means I may receive a small commission, at no cost to you, if you make a purchase through a link.*
A Simple Pink Theme
Maybe it's just me, but many baby shower themes have gone over the top these days! Sometimes the occasion simply calls for a few simple pops of pink! A pretty pink party comes together quite easily!
Pops of pink could be anything from a cluster of pretty pink balloons, pink confetti on the tables, fresh pink flowers in modern vases, pretty velvet pink tablecloths, etc.
It doesn't have to be over the top – unless you want it to be, of course! And that is perfectly okay, too!
Tons of Perfect Pink Baby Shower Foods and Drinks
Check this list below and you will surely find the perfect pink food for baby shower planning contributed by some of my fellow bloggers! As I said, these pink foods and pink drinks are perfect for a pink birthday party, a pink graduation party, a Race for the Cure party, etc.
You might need a few savory pink foods to pop in among the sweet items.
If you need pink drinks for a pink baby shower, we have you covered! Check out this pink party punch, cotton candy mocktail, pink sherbet punch, and citrus mocktail!
This next item is not a recipe at all, but a super cute theme idea for your all pink baby shower!
If You Enjoyed This List of Pink Food for Baby Shower Hosting, Check Out the Rest of Our Celebrations
Explore our party ideas and our growing list of baby shower posts! Hopefully, you will find some baby shower ideas that appeal to you – no matter the setting and the time of year! There are some non baby shower posts that might catch your eye, too!
Game Day Party Ideas
Christmas Party Ideas at Work
Planning a Murder Mystery Party
Wine and Chocolate Party
Host a Gift Wrapping Party
Summer Theme Tropical Party
80s Theme Murder Mystery Party
How to Plan a Potluck Charcuterie Table Plus 50 Charcuterie Boards
SEC Tailgating Foods
Best Fiesta and Cinco de Mayo Quotes
Teachers Night Out Ideas
Patriotic Recipes for a July 4th Party
Spring Baby Shower Themes
Baby Shower Themes for Summer
Baby Shower Themes for Winter
Fall Baby Shower Themes
Modern Baby Shower Themes
Best Blue Baby Shower Ideas
Pink Food for Baby Shower
Retirement Party Themes
Ice Cream Truck Party
Chips and Hummus Party Plus 12 Hummus Recipes
Sayings for Retirement
Drinks for a Luau
Best Tropical Foods for a Luau
Filed Under: Holidays and Parties, Mom Life Tagged With: holidays, parties, recipes
Reader Interactions
50 Pretty in Pink Baby Shower Food Ideas for a Girl
These luscious recipes and pink food ideas are perfect for a baby shower menu.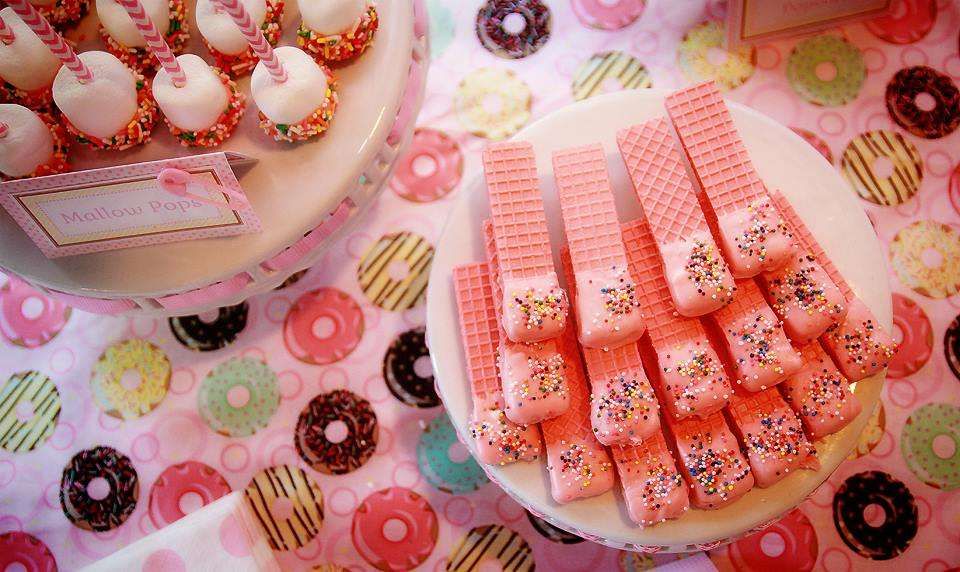 1 / 50
My daughter loves all things pink, so this recipe was just right for her birthday. Even my teenage son (not a fan of pink) ate his share, too. —Paulette Smith, Winston-Salem, North Carolina
Go to Recipe
2 / 50
Tangy mayonnaise-Dijon sauce adds zip to flaky pastry and layers of crisp arugula, thinly sliced smoked salmon and nutty-flavored Asiago cheese. —Jamie Brown-Miller, Napa, California
Go to Recipe
3 / 50
My guests enjoy this refreshing cherry-topped drink. It's just right on a hot southern summer evening. And it's pretty, too.—Awynne Thurstenson, Siloam Springs, Arkansas
Go to Recipe
4 / 50
This appetizer or side dish makes a crispy complement to any Italian entree.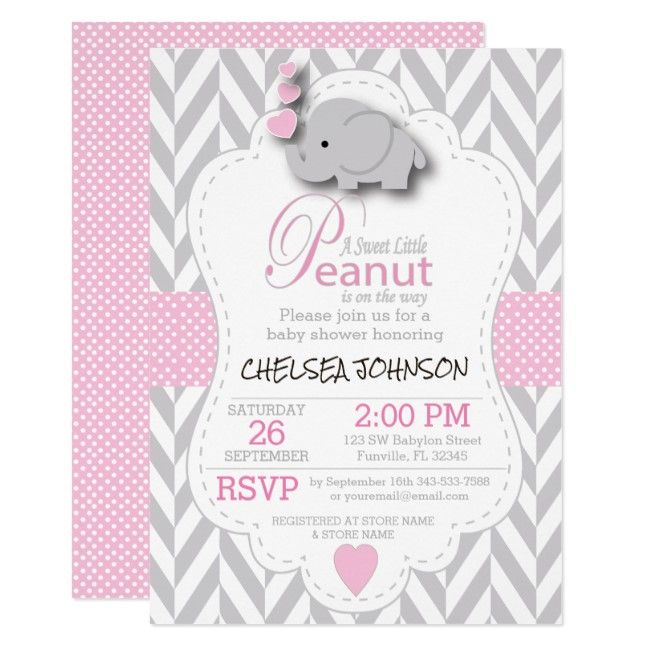 I just started with my grandmother's bruschetta recipe and added fresh tomatoes! It's one of the yummiest bruschetta recipes I've found. —Jean Franzoni, Rutland, Vermont
Go to Recipe
5 / 50
After a card game one evening, our hostess served graham crackers spread with prepared strawberry cream cheese. The flavor combination was delicious. So I decided to create this Strawberry Cream Cheese Dip using fresh berries. Guests appreciate this simple snack. —Carol Gaus, Elk Grove Village, Illinois
Go to Recipe
6 / 50
These little cuties pack all the appeal of a dinner baked potato into the perfect bite-sized appetizer. I top off each one with a dollop of sour cream and coarsely ground pepper. —Sarah Shaikh, Mumbai, India
Go to Recipe
7 / 50
I make these attractive, buttery cookies to serve at our remote guest lodge, and all the cooks in the kitchen are addicted to them! —Patsy Wolfenden, Golden, British Columbia
Go to Recipe
8 / 50
Radishes are often overlooked as a mere salad garnish, but their bright, crisp flavor is a welcome addition to many dishes, including this orange guacamole.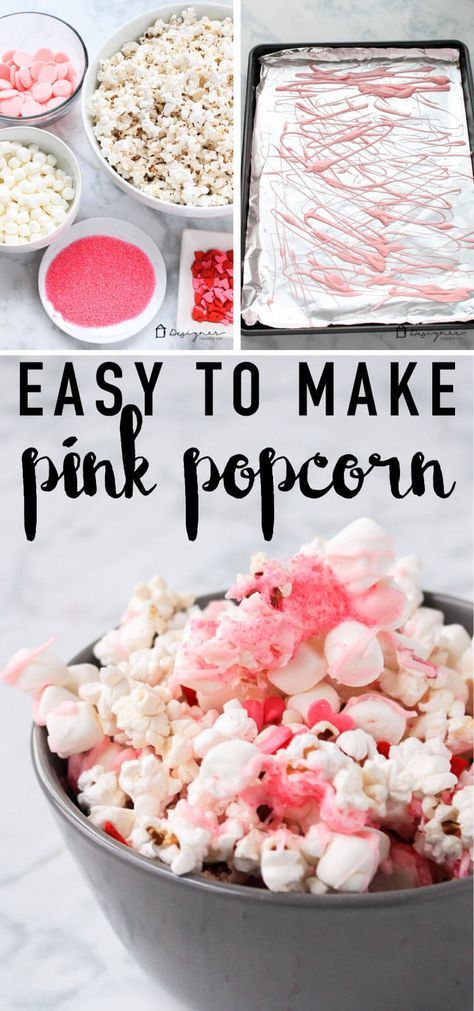 For balance, pair radish's peppery crunch with a soft, sweet fruit. —Taste of Home Test Kitchen
Go to Recipe
9 / 50
We eat grapefruit for breakfast and in winter fruit salads—why not for dessert? Here's a sweet-tart cake that's easy, delicious and one of a kind. Oh, and healthy, too! —Maiah Miller, Montclair, Vermont
Go to Recipe
10 / 50
Years ago, I found a version of this sausage and meatballs recipe in a cookbook. At first taste, my family judged it a keeper. The tangy, saucy meatballs are requested by our friends whenever I host card night. We also take the yummy dish on camping trips. —Marybell Lintott, Vernon, British Columbia
Go to Recipe
11 / 50
Rhubarb is the featured ingredient in this blush-colored punch. A friend passed the recipe on to me, and we enjoy it so much that I thought others might, too.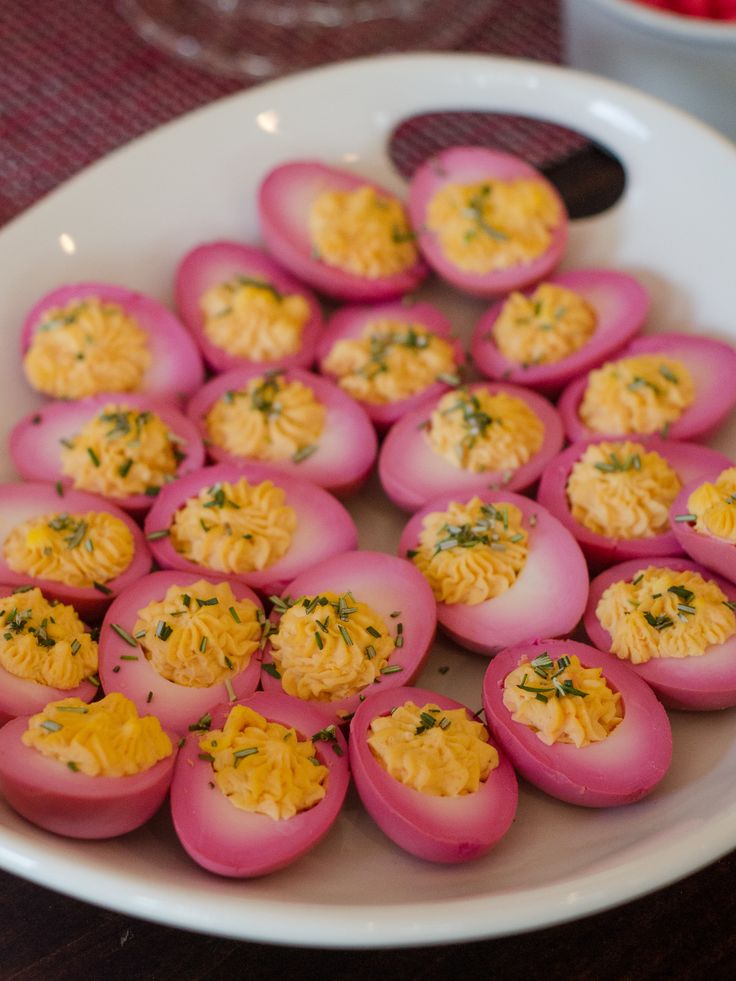 —Rebecca Mininger, Jeromesville, Ohio
Go to Recipe
12 / 50
This is a dessert take on bruschetta. Sweet, cinnamony toast slices are topped with a cream cheese mixture, strawberries and almonds. They are like miniature cheesecakes and so yummy! —Christi Meixner, Aurora, Illinois
Go to Recipe
13 / 50
When unexpected company calls during the holidays, this shrimp salad is the perfect fit. It's quick to put together, too, leaving you more time to spend with your guests. — Karen Moore, Jacksonville, Florida
Go to Recipe
14 / 50
Pomegranates make dessert festive and bright with a burst of juicy sweetness. These pomegranate bars are no exception. —Lisa Keys, Kennett Square, Pennsylvania
Go to Recipe
15 / 50
Faced with an abundant grape crop, I created this easy, impressive-looking dessert.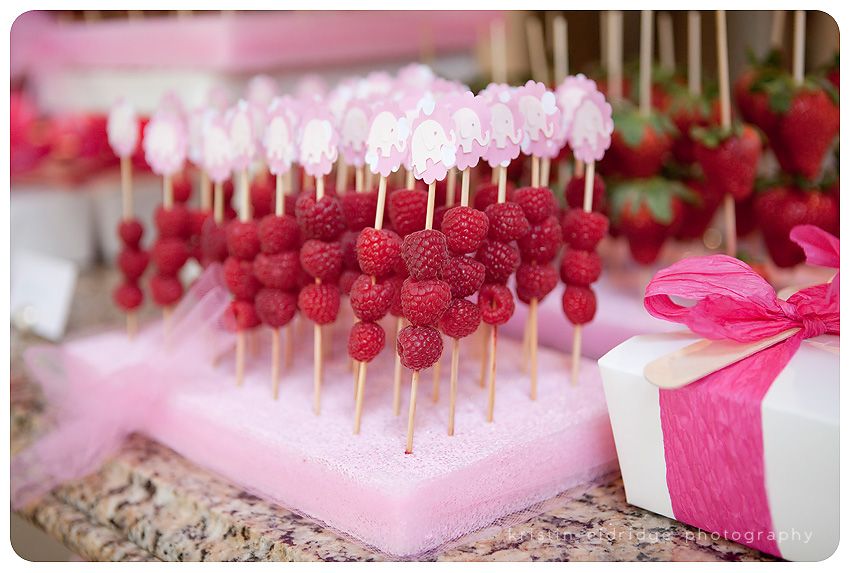 I like to add a drizzle of honey and a sprinkle of coarse sugar to finish it off. —Kallee Krong-McCreery, Escondido, California
Go to Recipe
16 / 50
Our seven children and four grandkids voted this festive, flavorful cookie a "keeper." We gave a batch to our mail carrier, in thanks for trudging through so much snow, and she asked for the recipe. —Ruth Anne Dale, Titusville, Pennsylvania
Go to Recipe
17 / 50
These tempting cheese-stuffed tomatoes are bursting with fresh flavor. Use the small end of a melon scoop to easily remove the pulp. —Laura LeRoy, Waxhaw, North Carolina
Go to Recipe
18 / 50
My next-door neighbor shared this recipe with me, and I simply cannot improve it! You can make it ahead and cook it quickly when company arrives.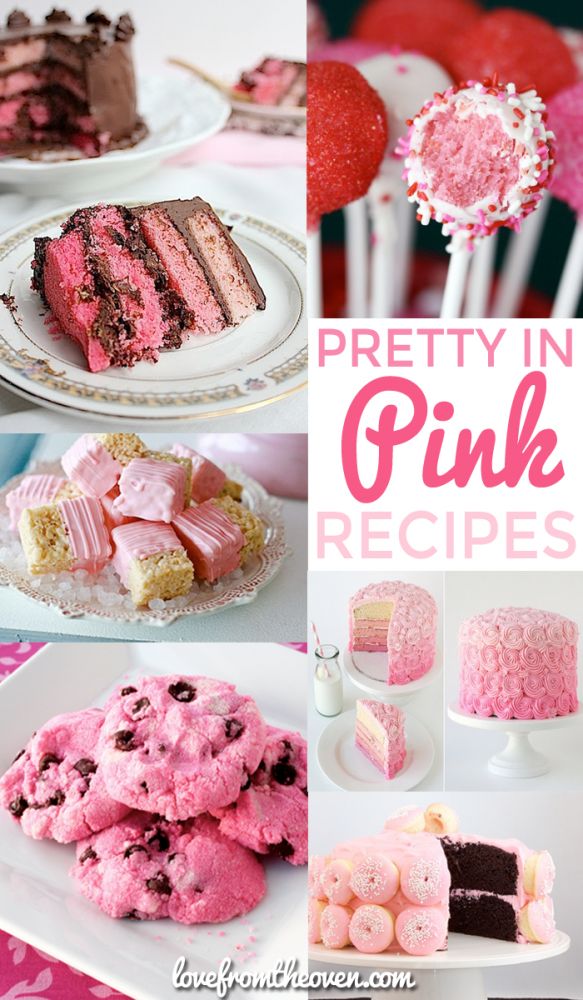 The combo of poppy seeds, ham and cheese, horseradish and brown sugar makes it so delicious. —Iris Weihemuller, Baxter, Minnesota
Go to Recipe
19 / 50
I learned to bake beside my mom and grandmother. When I was on break from college, I knew just how to entertain myself: I made cookies. Sharing this recipe with my mom and grandmother was a proud moment.—Andrea Zulauf, Livonia, New York
Go to Recipe
20 / 50
This calorie and caffeine-free tea has a delightful rosy color.—Taste of Home Test Kitchen, Greendale, Wisconsin
Go to Recipe
21 / 50
This recipe is a spinoff a cherry chicken main dish my husband adores. The combination of sweet, tart and salty flavors provides a contrast that's hard to resist. —Shelley Platten, Amherst, Wisconsin
Go to Recipe
22 / 50
This salmon dip is a delightful hors d'oeuvre that's excellent for any occasion.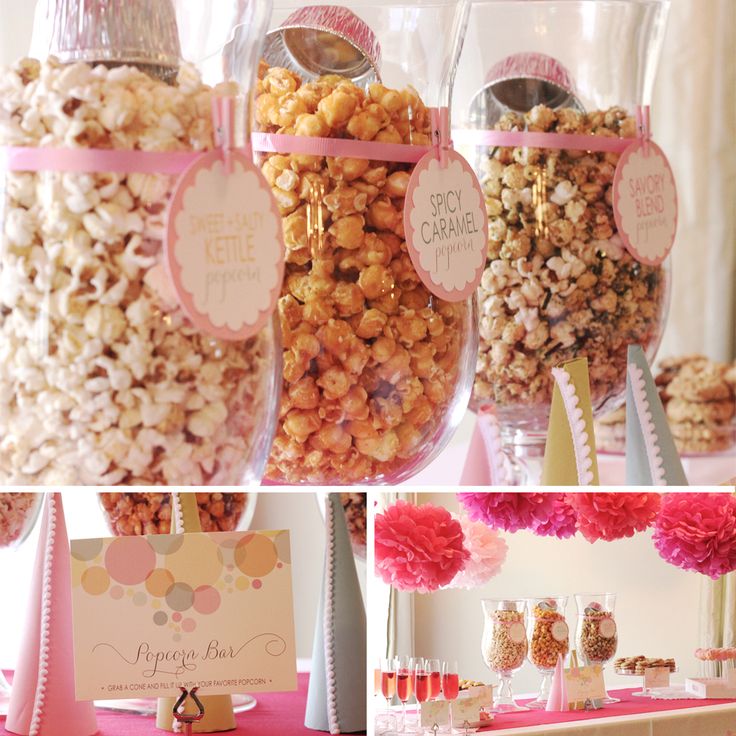 The combination of salmon, cream cheese and spices gives it terrific flavor. —Raymonde Hebert Bernier, Saint-Hyacinthe, Quebec
Go to Recipe
23 / 50
Strawberry shortcake is one of my favorite desserts. I thought it would be great to capture all that wonderful flavor, so I made these strawberry shortcake cookies topped with pink strawberry frosting. —Allison Anderson, Avondale, Arizona
Go to Recipe
24 / 50
These finger sandwiches are filling enough to satisfy hearty appetites. I've served the fun little stacks at every event, including holiday gatherings, showers and tailgate parties. —Kelly Williams, Forked River, New Jersey
Go to Recipe
25 / 50
Dainty and light, these tartlets feature two of my favorites —lemon and cheesecake —in one yummy morsel.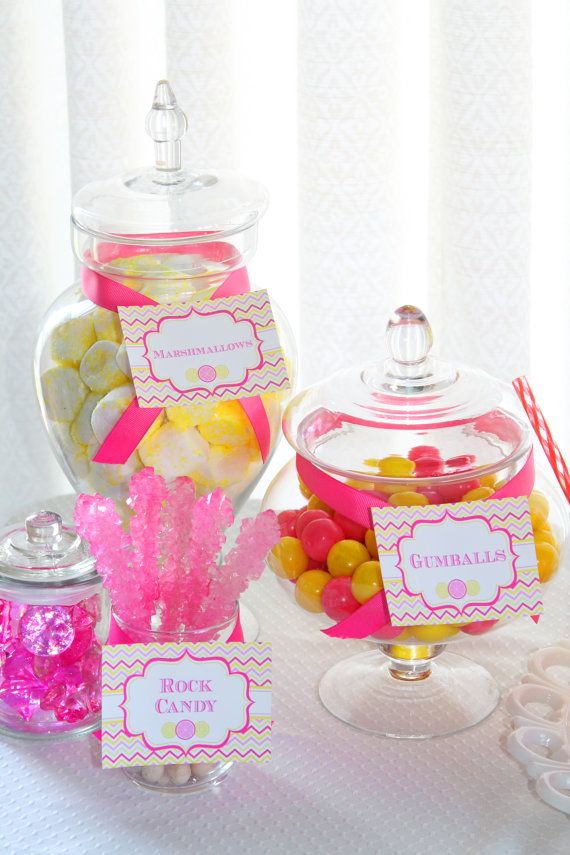 They look lovely topped with fresh raspberries, but sliced strawberries are just as pretty and delicious. —Gwyn Brandt, Hibbing, Minnesota
Go to Recipe
26 / 50
My husband and I met at a cooking class. We have loved creating menus and entertaining ever since. These make-ahead antipasto skewers are always a hit. —Denise Hazen, Cincinnati, Ohio
Go to Recipe
27 / 50
These luscious stuffed berries are the perfect bite-sized dessert. —Stephen Munro, Beaver Bank, Nova Scotia
Go to Recipe
28 / 50
I like to take these quick and easy treats to potlucks and family gatherings. They're always well received! —Pam Kokes, North Loup, Nebraska
Go to Recipe
29 / 50
A line forms quickly behind this quichelike torte at family gatherings.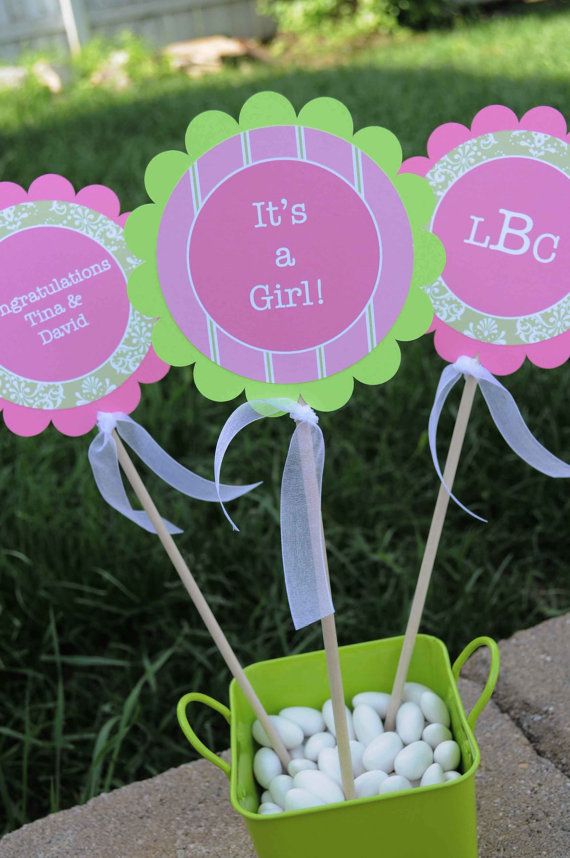 The wedges are easy to eat as finger food, and it's delicious hot or cold. — Barbara Estabrook, Rhinelander, Wisconsin
Go to Recipe
30 / 50
Topped with a chocolate kiss, these cherry-flavored cookies look super cute on a dessert tray. Share them with family and friends. —Joy Yurk, Grafton, Wisconsin
Go to Recipe
31 / 50
This fruit salad has such a surprising yet fabulous mix of flavors that friends often ask for the recipe. Combine seedless watermelon varieties in yellow, red and pink for a colorful twist. —Heidi Haight, Macomb, Michigan
Go to Recipe
32 / 50
Talk about a conversation piece! These fun, yummy bars will get people talking. —Taste of Home Test Kitchen
Go to Recipe
33 / 50
Making this salad is a lot like putting in a garden.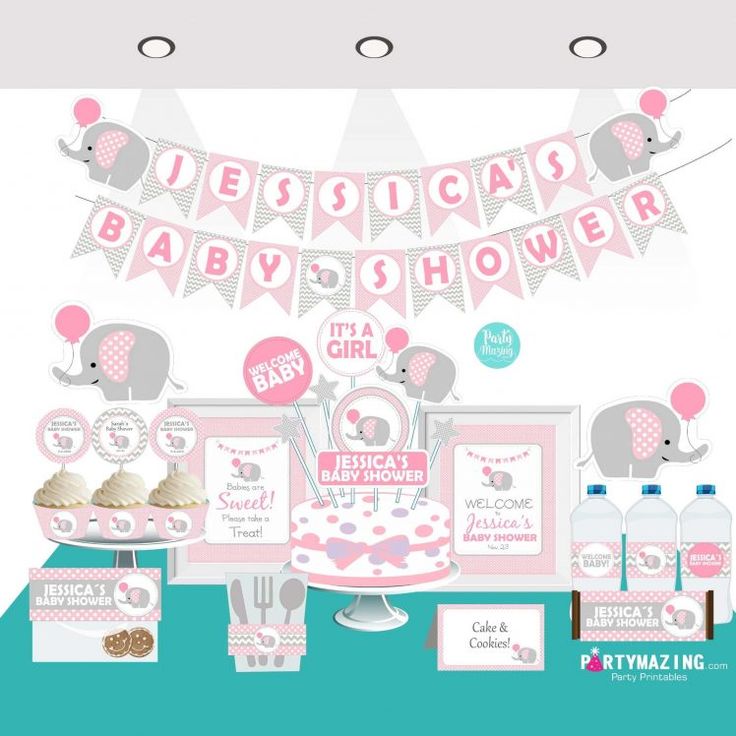 I "plant" everything in nice, neat sections, just as I do with seedlings. —Patricia Kile, Elizabethtown, Pennsylvania
Go to Recipe
34 / 50
These pretty pink cookies always turn out so tender. They are the hit of my holiday! —Barbara Nowakowski, North Tonawanda, New York
Go to Recipe
35 / 50
I first made this ham salad recipe for a shower, and everyone raved about it. Now when I go to a potluck, I take it—along with copies of the recipe. —Patricia Reed, Pine Bluff, Arkansas
Go to Recipe
36 / 50
Every spring, we had strawberries and rhubarb on our farm outside Seattle. These fruity hand pies remind me of those times and of Grandma Winnie's baking. —Shawn Carleton, San Diego, California
Go to Recipe
37 / 50
This lovely appetizer is almost too pretty to eat! Sweet watermelon cubes hold a refreshing topping that showcases cucumber, red onion and fresh herbs.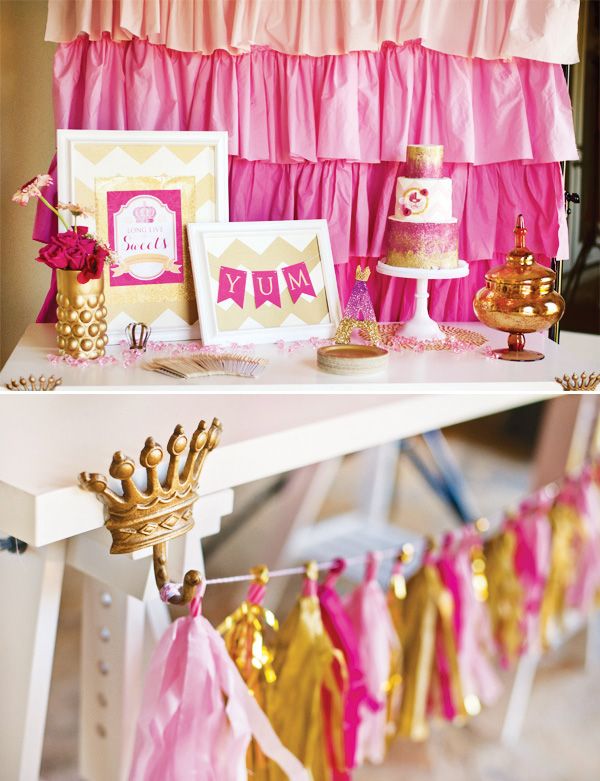 —Taste of Home Test Kitchen
Go to Recipe
38 / 50
Eat these pretty treats as is or crush them into a bowl of strawberries and whipped cream. Readers of my blog, utry.it, went nuts when I posted that idea.—Amy Tong, Anaheim, California
Go to Recipe
39 / 50
Roast beef sandwiches never last long at a party, especially if you dollop them with mayo, mustard, horseradish and pickled giardiniera relish. —Susan Hein, Burlington, Wisconsin
Go to Recipe
40 / 50
For a fruit salad that's delightful, we combine berries and citrus with a honey-lime dressing flecked with poppy seeds. —Carrie Howell, Lehi, Utah
Go to Recipe
41 / 50
Not your ordinary layer dip, the bold combination of hummus and Greek yogurt will be a new most-requested recipe at your next baby shower or gathering.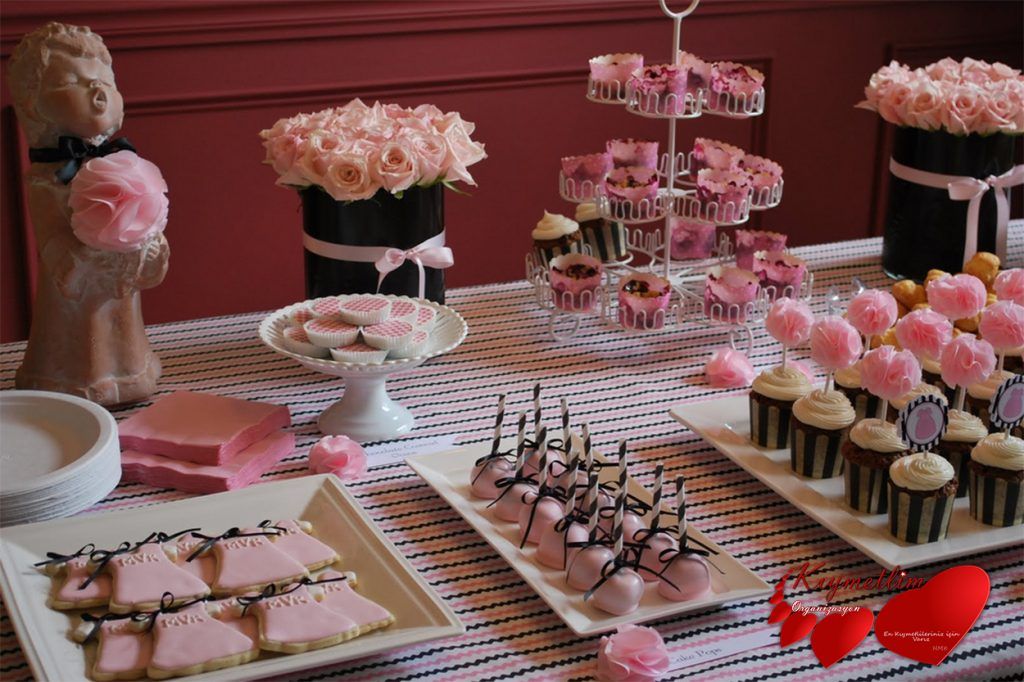 —Elizabeth Dumont, Boulder, Colorado
Go to Recipe
42 / 50
This recipe explodes with raspberry flavor! It's a wonderful summertime treat.—Doreen Patterson, Qualicum Beach, British Columbia
Go to Recipe
43 / 50
Baking a fun treat is a must when my four grandchildren come to stay for "grandma camp." Sometimes the grandkids help by piping the cake batter. —Linda Schend, Kenosha, Wisconsin
Go to Recipe
44 / 50
When it's too hot to eat inside, I head out to the patio. Shred some rotisserie chicken and toss with mango, watermelon and grapes for an ooh-ahh healthy chicken salad. —Barbara Spitzer, Lodi, California
Go to Recipe
45 / 50
Store-bought spaghetti sauce speeds up the preparation of these homemade meatball appetizers.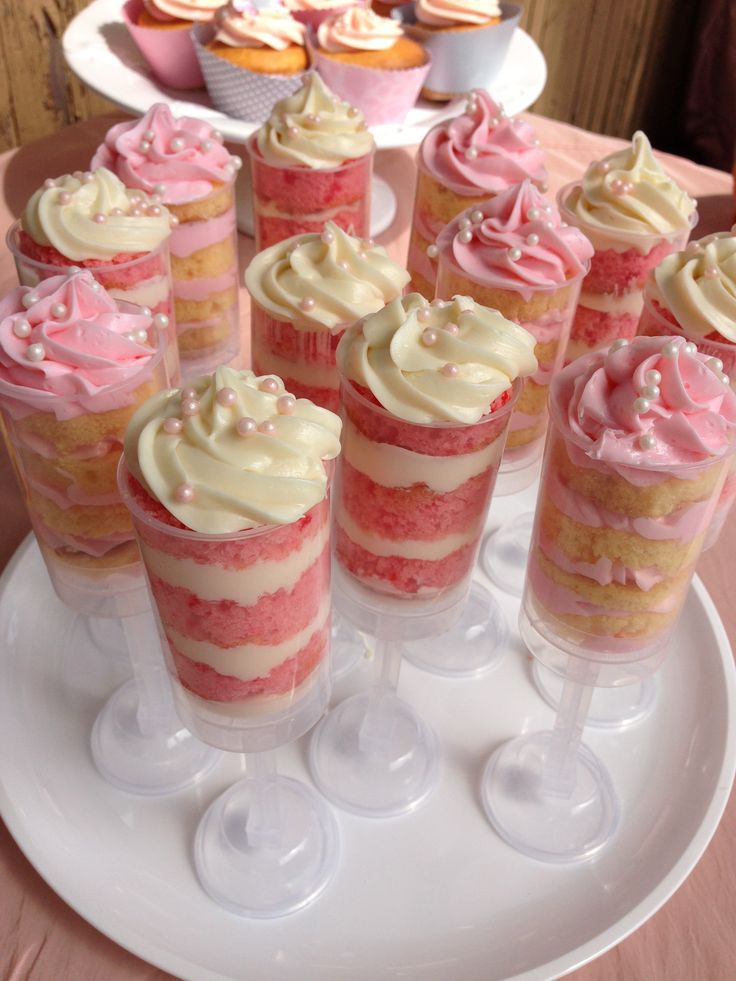 Leftovers make terrific sub sandwiches.—Rene McCrory, Indianapolis, Indiana
Go to Recipe
46 / 50
Our family loves fresh strawberries, so I look for different ways to use them. This tempting, yummy dessert has sweet strawberries, tart lime and salty pretzels. —Alexandra Barnett, Forest, Virginia
Go to Recipe
47 / 50
These sandwiches are always welcome at lunchtime around our house. Sweet pineapple and crunchy pecans are nice additions to ordinary chicken salad. —Carol Alexander, Midland, Michigan
Go to Recipe
48 / 50
Summertime and watermelon go hand in hand. My melon sorbet is fresh, fruity and without the gluten and eggs you get in many other frozen desserts. —Rachel Lewis, Danville, Virginia
Go to Recipe
49 / 50
The variety of tomatoes, onions and peppers makes this chunky salsa so good.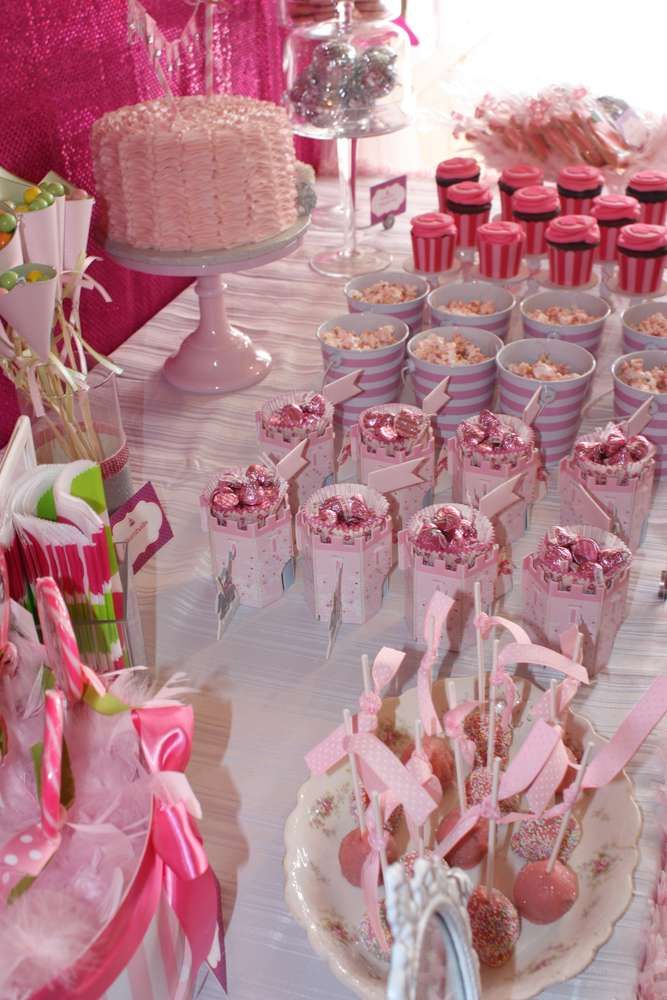 Whenever I try to take a batch to a get-together, it's hard to keep my family from finishing it off first! It's a super snack with tortilla chips or as a relish with meat. —Connie Siese, Wayne, Michigan
Go to Recipe
50 / 50
These fruity kabobs are so refreshing on a warm day. They're also a quick and easy treat for get-togethers. —Kathleen Hedger, Godfrey, Illinois
Go to Recipe
Originally Published: July 19, 2021
Ellie Martin Cliffe
Now Taste of Home's content director, Ellie has been writing about food and parenting for almost 20 years. When she isn't at TOH HQ, she's likely trying gluten- and dairy-free recipes, canning whatever's in season, listening to anything with a fiddle, or playing Forbidden Island with her family.
Face Cream for Children Levrana Yunni Pink Dreams (30 ml)
Not a public offer
| | |
| --- | --- |
| Manufacturer: | Levrana OOO nine0010 |
| Brand: | |
| Country: | RUSSIA nine0010 |
| Bottle / packaging color | |
| Gross weight: | 44 |
| Volume: | 132 see 3 . |
| Barcode: | 4603805154976 |
| Pieces purchased: | 7 |
Description
Why dream of being like someone else, if you can emphasize your individuality and become the best version of yourself. And the useful ingredients in the composition will help with this. The cream is based on caring ingredients, plant extracts and organic oils. The cream gently acts on the skin, moisturizes and softens it, soothes and promotes recovery. nine0004
A pea of ​​usefulness and the charm of youth become even more attractive!
Due to the natural nature of the product, natural separation is possible, it is recommended to shake the tube.
Possible individual intolerance to the components.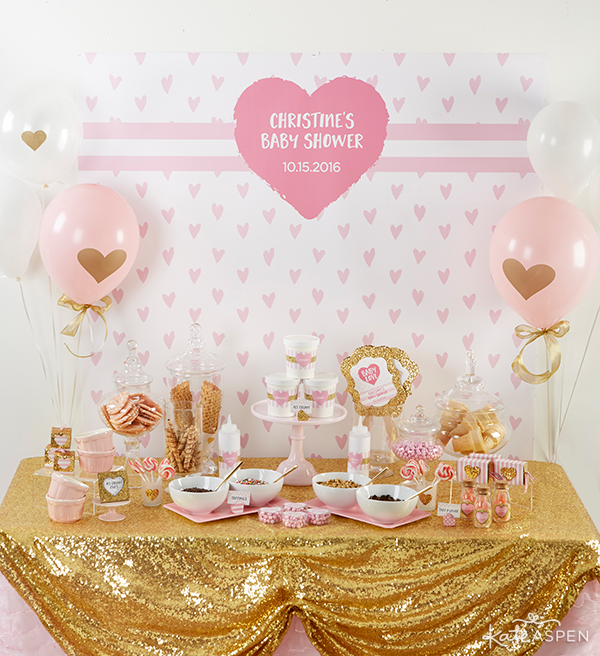 The cream is an MLE (Multi-Lamellar Emulsion) - a multi-lamellar emulsion. This structure of
is closest to the structure of the upper layer of the skin, which increases the effectiveness of the cream and
helps to maintain hydrobalance in the cells. nine0004
The "Yunni" line was created in collaboration with eco-blogger @amelyrain.eco
For children from 3 years old.
Composition
Aqua (Water), Aloe Barbadensis Leaf Juice* (Aloe Vera Gel), Olea Europaea Fruit Oil* (Olive Oil), Cetearyl Olivate (and) Sorbitan Olivate (Vegetable Emulsifier), Glycerin (Glycerin), Pinus Sibirica Seed Oil* (Cedarwood Oil), Squalane (Squalane), Prunus Armeniaca Kernel Oil* (Apricot Oil), Pentylene Glycol (Vegetable Pentylene Glycol), Mangifera indica seed butter (Mango Butter), Leen seed oil (Flaxseed Oil), Benzyl Alcohol (Benzyl Alcohol) , Betaine (Betaine), Xanthan Gum (Xanthan Gum), Betulin (Betulin), Glyceryl Stearate Citrate (Vegetable Co-Emulsifier), Perfume (Perfume), Mica (and) Titanium Dioxide (Light Reflective Particles), Tocopherol (Vitamin E) , Trifolium arvense Extract (Clover Extract), Arnica L.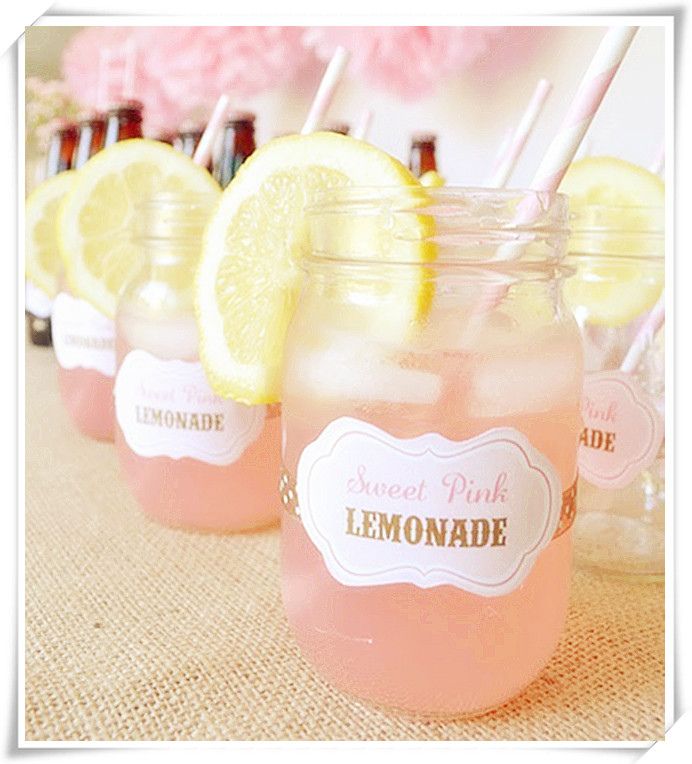 Extract (Arnica Extract), Lactic Acid (Lactic Acid), CI 77491 (and) CI 77499, CI 77891 (Pigments).
Mode of application
Apply cream to clean face. Distribute along the massage lines.
Out of stock ☹
---
Share:
---
---
---
why women pay more than men Follow us on Telegram nine0004
IN THE OPINION OF ROSCOMNADZOR, "UTOPIA" IS A PROJECT OF THE CENTER "NO TO VIOLENCE", WHICH, IN THE OPINION OF THE MINISTRY OF JUSTICE, FUNCTIONS OF FOREIGN AGENT
Why not?
Briefly
What do a woman's haircut, a disposable razor, and a Gucci T-shirt have in common? "Tax on pink". All over the world, women pay more for clothes, medicines, personal care products and sometimes even food.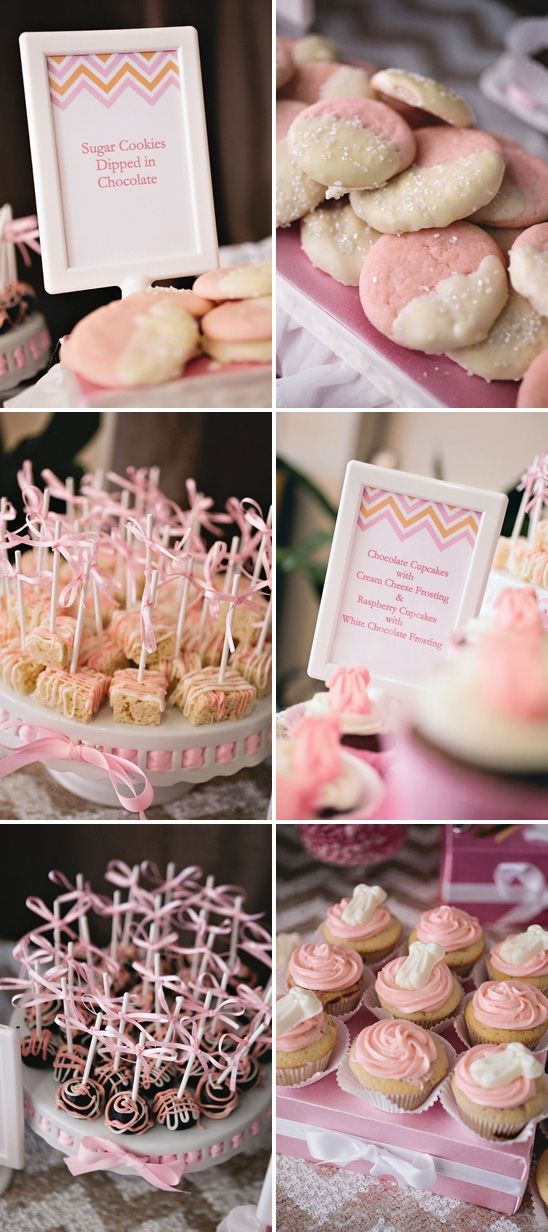 But they pay not for quality, but for gender. "Utopia" understands why this is happening and whether the "pink tax" works in Russia. nine0004
What is the Pink Tax?
It is also called "pink tax" or "pink tax". This is a form of price discrimination where products marked "specially for women" are more expensive than similar products for men.
The pink tax was first discussed in the early 1990s after a report by the California State Assembly Research Bureau. The study found clear price discrimination based on gender, with more than half of the dry cleaners in the state's five major cities charging a higher price for women's blouses than men's shirts. nine0004
California Consumer Affairs found that women pay $351 more than men for similar services during the year. As a result, in 1995, California passed a law to eliminate tax liabilities for citizens of both sexes.
There was a second surge of attention to the "pink tax" in 2015, after the release of a New York City Consumer Affairs study.
It shows that, on average, women pay 13% more for personal care products, 8% more for clothing (and 4% for children's clothing), 7% more for accessories and toys for children. girls." nine0004
According to the study, women are more expensive:
Mortgages . In the US, women pay 0.4% more on mortgages than men.
Loans. Banks give women loans at higher interest rates, although they go bankrupt less often than men.
Clothing. Underwear - 29%, shirts - 13-15%, jeans - 10%, sweaters - 6%, socks - 3%.
Cars. nine0130 US auto dealers offer men better deals and discounts on car purchases than women.
Dry cleaning. Washing a women's shirt costs almost twice as much as a men's shirt.
Personal care products. Shampoos and conditioners by 48%, deodorant by 3%, soap by 6%, shaving foam by 4%.
Why is this happening?
Manufacturers explain the difference in price between similar products for women and men by the appearance of products: to make beautiful packaging, decorate an item with rhinestones or develop a style that fits well on a female figure, you need to spend more time and materials.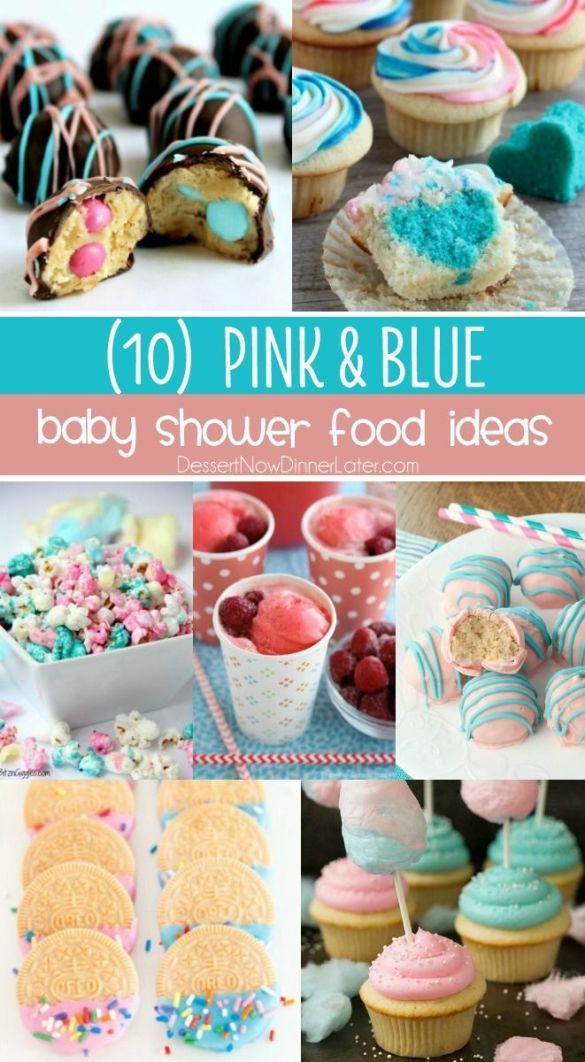 Accordingly, the price of the final product increases. nine0004
For example, apparel brand Old Navy told me that in the process of creating women's plus-size jeans, designers use stretch materials and work out the details of the fit of such items of clothing.
Another important factor is government import tax in the US and most European countries. For example, in 2015 in the USA it was 15.1% for women's goods and 11.9% for men's.
At the same time, the "pink tax" has other reasons, based primarily on stereotypes about women. For example, marketer Mikhail Dymshits states: "Women tend to buy something for themselves more expensive than similar goods for the family or for men. That is, slightly higher prices are the result of both purely economic reasons and the peculiarities of female psychology. nine0004
Christine Whelan, a professor at the University of Wisconsin, says that the desire to surround yourself with beautiful things (even if you have to pay extra for them) is normal for many women.
At the same time, it is important to understand that the marketing strategy for products for women can be based on stereotypes about "female psychology", because of which consumers fall into a vicious circle: they pay more for the same products because these products are more expensive than similar ones, but with label for men.
How the pink tax is being tackled in the US and Europe
In 2018, the US introduced a bill to abolish the pink tax to end gender discrimination. Some shops, pharmacies and eateries held rallies in support of him.
For example, posters appeared at the entrance to the Thompson Chemists pharmacy urging all male customers to pay an additional "male tax" of 7%.
Burger King ran a promo selling chicken nuggets in pink packaging for double the price of regular ones. As the women argued, resented, and refused to pay, the cashier pointed out to them that they were already buying many items at an unfair markup. nine0004
In 2014, the French organization Georgette Sand published a petition on Change.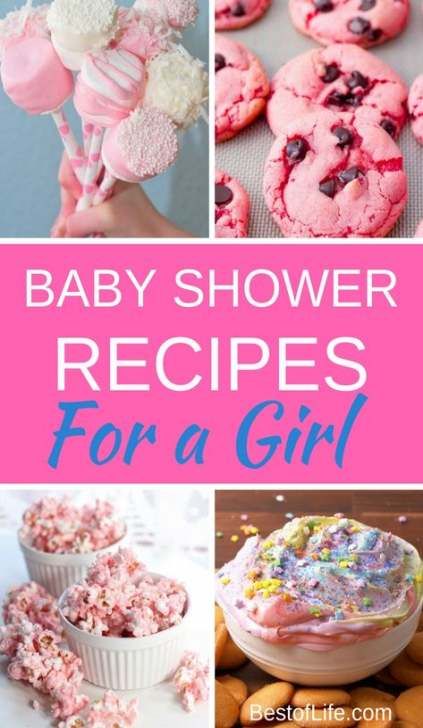 org calling on the large supermarket chain Monoprix to stop "sexist marketing". In literal translation, the name of the supermarkets means "single price", but the activists noticed that many similar goods for men and women differ in price.
They collected the brightest examples on a separate Tumblr page. However, Monoprix denied all allegations, citing the difference in price due to the individual characteristics of the goods and sales volume:
Men's disposable razors sell much better, allowing the price to drop. In addition, the female model of the razor requires additional production costs.
The sales volume of men's shaving gel is also higher, so its purchase price is lower than that of women's. Also, the female version has a more complex diffuser and silk extract has been added to it, which also affects the price.
Monoprix also gave examples where men's products are more expensive than women's: for example, aerosol deodorants (2.06 euros for men and 1. 88 euros for women) and shower gels (1.76 euros for men and 1.60 euros for women ). nine0133
As a result of this incident, the Ministry of Economy conducted a study and supported Monoprix: according to the government report, there is no discrimination in pricing.
However, in 2015, after women's protests, France reduced the tax on pads and tampons from 20% to 5%, equating them with essentials such as drinking water and toilet paper.
In the same year, Canada also dropped the tax on feminine hygiene products. And in 2018, 5-10% VAT on pads and tampons was canceled in Malaysia. nine0004
In February 2020, the Scottish Parliament approved a bill to provide women with free personal care products. By the way, in 2018 Scotland became the first country in the world in which pads and tampons began to be distributed in schools and universities for free.
"Pink tax" in Russia
trend. Some categories of goods for women are 10-15% more expensive.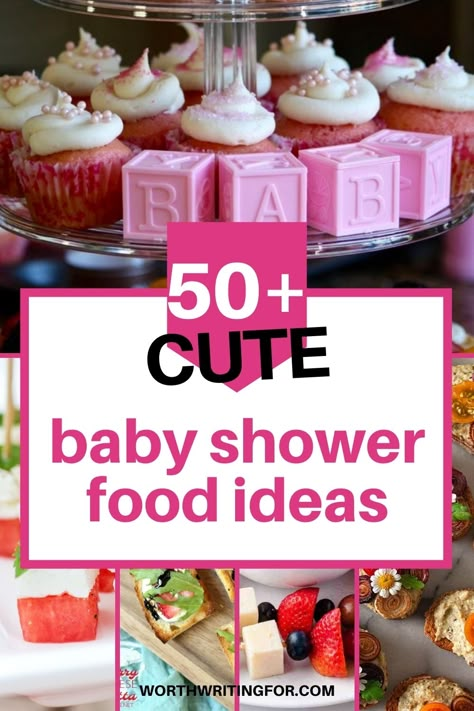 Others - only by 1-3%. After all, a woman is considered the best buyer. A woman is a more active buyer than a man. She loves variety. And the manufacturer and the seller, who know about it, will never give up extra profit." nine0004
Katyrin also noted that in Soviet times there was no "pink tax", because there was a state plan and prices were calculated based on the real cost of the product, and not the gender of the potential buyer. In his opinion, the "pink tax" appeared when "the Western market with its own laws" came to the country in the 1990s.
We decided to check how things are on the Russian market in 2020 and compare prices for some goods in the average consumer basket. It turned out that everything is not so clear. Try to guess which goods are more expensive for men and which are more expensive for women. nine0004
What is more expensive?
Click here if you don't want to take the test
What you can do to avoid overpaying
The main way to fight the "pink tax" is to "vote in rubles": remember that goods marked "specially for women" are subject to it or pink and compare prices of similar products marketed as men's or unisex before purchasing.