Quinoa finger food recipe for baby
Veggie Quinoa Baby Bites | Healthy Recipe from Becky's Best Bites
Veggie Quinoa Baby Bites | A healthy and easy recipe perfect for baby led weaning, toddler & kid-friendly meals or snacks.  They are also very versatile, customizable and portable, making them excellent choice for ready-made breakfasts, lunches or dinners.
My twin nephews (H & B) are now 8 months old! How did that happen?!?!? They are great eaters and are now loving to feed themselves 🙂 Aren't they just the cutest???
I attribute that to blended approach that my sister has taken in introducing them to solid foods. She started with mostly purees (my applesauce is one of their favs) but has always offered them finger foods to work on feeding themselves. Now at 8 months, they seem to prefer to explore the different tastes and textures on their own 🙂
This approach called baby led weaning, allowing your baby to feed himself/herself small pieces of whole foods, has been gaining popularity and many mamas are choosing this route to solid foods.
I am trying to learn more about this approach to see if it might be the right choice for Baby Girl, but we still have a few more months before we can start with her (most experts say 6 months, but be sure to check with your pediatrician). I plan to start discussing when to start her at our next pediatrician appoint for her 4 month well baby checkup.
Since the boys have gotten so good at and enjoy feeding themselves, I wanted to explore creating some fun and nutritious foods for them to enjoy! I stumbled across this post while researching baby led weaning and immediately knew that I wanted to create something similar for the boys 🙂
My Veggie Quinoa Baby Bites start with quinoa, a nutritional powerhouse providing protein, fiber and 8 essential amino acids! Add to that shredded veggies (you could mix it up here and try some different veggies), cheese and eggs.
Mix it all up 🙂
Spoon into mini muffin pans (here is the one I have that is pictured above–> affiliate link) and pop in the oven.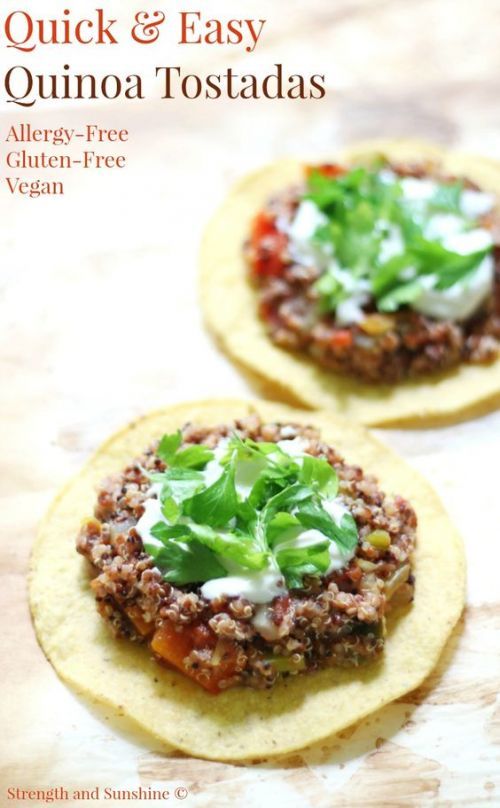 The silicone pans eliminate the need to spray your pans before baking. The Veggie Quinoa Baby Bites will just pop right out after they are cooked 🙂 Then 20-25 minutes later (depending on your oven and pans), you have…
Let them cool and then serve to hungry babies…
They were yummy but very crumbly and messy 😉 I originally made them with 3 eggs, but thought that they needed more binder so I wrote the recipe below using 4 eggs 🙂
Here is your recipe for Veggie Quinoa Baby Bites:
Veggie Quinoa Baby Bites
Prep time
Cook time
Total time
Author: Becky's Best Bites
1 cup quinoa (I used tri-colored quinoa)
1 cup shredded zucchini
1 cup shredded carrots
¼ cup chopped parsley
1 cup shredded cheddar cheese
4 eggs
Cook quinoa according to package instructions. Remove from heat and let cool.
Preheat oven to 350 F.
Spray 2 mini muffin pans (24 count) with nonstick cooking spray or use silicone mini muffin pans and set aside
In a large mixing bowl combine cooked quinoa, zucchini, carrots, parsley, cheese and eggs.
Spoon mixture into mini muffin pans.
Bake in the oven for 20-25 minutes or until golden brown.
Remove from oven and let cool.
Store in an airtight container in the refrigerator.
These also freeze beautifully.
As written, this recipe contains no salt, pepper or other seasonings to keep it more gently on young tummies. If you are preparing these for older babies, children or adults, I would suggest adding sea salt, fresh ground pepper and crushed red pepper flakes (if you like spice).

Let's end with one more shot of the boys' cuteness, shall we?? H & B hope you enjoy these Veggie Quinoa Baby Bites as much as they did 🙂
If you are lovin' these Veggie Quinoa Baby Bites, then you might also like:
If you are interested in making your own homemade baby food purees, you might want to check out:
My affiliate and/or sponsor links may used in this post. If you make a purchase, I may receive a small commission at no cost to you. However this does not influence or change my opinion. Thanks for using them and helping support my family and my blog!
Quinoa Balls (Tomato and Basil)
All Posts, by Date » Baby Friendly Recipes » Baby Led Weaning Recipes » Cheese and Tomato Quinoa Balls
Jump to Recipe Print Recipe
These Tomato and Basil Quinoa Balls are perfect for little hands and something the whole family can enjoy.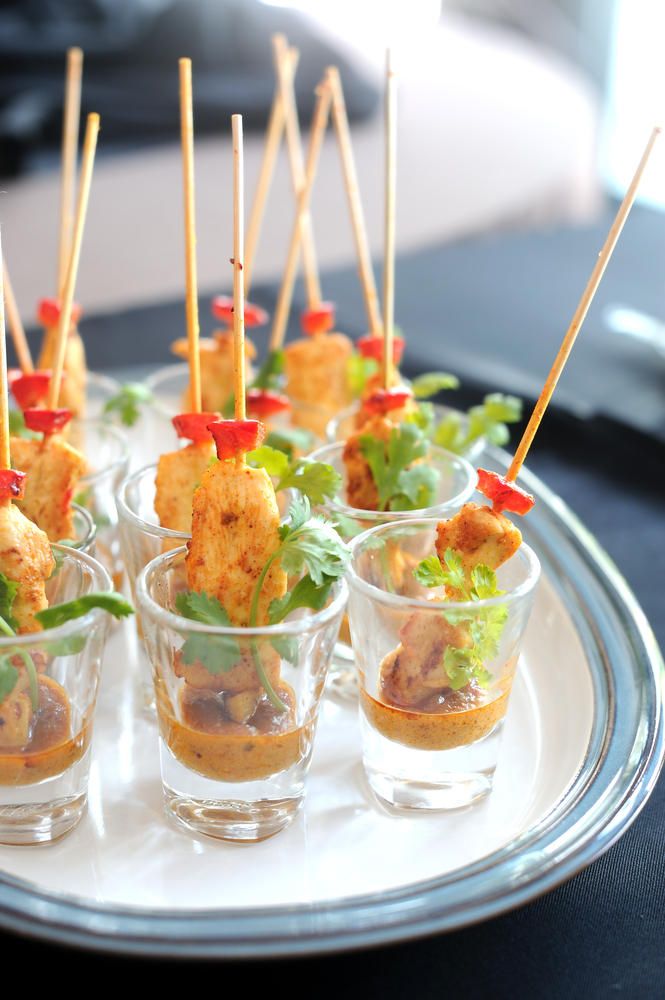 If you have served quinoa to your baby you might wonder if the clean up is worth the effort. Those little seeds may be nutritious but they do have a habit of getting everywhere!
This is why quinoa balls are fantastic for babies and toddlers. There is no guarantee that they will be mess-free but they should help in reducing it! (fingers crossed)
Of course, these delicious balls aren't limited to babies, the whole family can enjoy them. 
They are:
lunch-box friendly
freezer-friendly
good for dipping
great for serving with salad 
a vegetarian "meatball" alternative.
What You Need (& Alternative Suggestions)
Quinoa: Use either white quinoa or tri-colour. 
Onion: For flavour, adds sweetness once sauteed. 
Tomatoes: Crushed or chopped canned tomatoes both work great, you could also use passata.  
Water / Stock: Use water (or homemade stock) if making for a baby (to reduce sodium levels) but if cooking for older kids stock will add more flavour. 
Egg: Used as a binder. This recipe tastes great before baking in balls. If you have an egg allergy you can make the recipe up to the stage you add the egg. Serve it without forming balls. 
Cheese: Grated cheddar adds flavour and helps with the forming of the balls.  
Basil: Adds great flavour, pairs lovely with the tomato and cheese.  
How To Make Cheese and Tomato Quinoa Balls
Soak: Start with soaking the quinoa. Allow it to soak as you chop and saute the onions. This helps to reduce the bitterness. 
Saute: Heat oil in a pan and gently sauté the onions and garlic until the onions become translucent. Allow it to really soften to release natural sugars. 
Cook: To the onions and garlic, add the tomatoes, stock (or water), quinoa (rinsed and drained) and stir. Bring to the boil then reduce the heat to low, cover and allow to simmer for 15 mins.
Fluff: Turn the heat off and leave the quinoa to sit covered for a further 5 mins then fluff with a fork. 
Mix:  Add the cheese and basil and stir through. Allow to cool and then stir through the egg. 
Form Balls: Form tablespoon balls (makes 14). This mixture will be quite wet and the balls may flatten a little. Bake in the oven for 25 mins. 
What to Serve Quinoa Balls With
Quinoa balls taste great hot or cold. Serve them up
as a snack (with dips)
as a lunchbox filler (makes a nice change from sandwiches)
as part of the main meal (with roasted veggies, salad or even as a "meatball" replacement)
Storage Instructions
Refrigerate leftovers in an airtight container for up to two days
Freeze on a baking tray until solid and then transfer to an airtight container or freezer bag. Be sure to get as much air out of the bag as possible when sealing, to help prevent freezer burn.
Other Quinoa Recipes to try…
 Sweet and Sour Quinoa Balls
Spanish Style Quinoa
Sweetcorn Quinoa Fritters
Have you tried this recipe? Please rate and leave a comment below or tag me on Instagram @healthylittlefoodies. I love seeing your creations!
Looking for more healthy kid recipes?Sign up for my free recipe newsletter to get new family friendly recipes in your inbox each week! Find me sharing more kind-friendly inspiration on Pinterest and Instagram.
4.75 from 12 votes
Cheese and Tomato Quinoa Balls
Delicious tomato, cheese and basil quinoa formed into balls.
Print Pin This
▢ 100g (½ cup) Quinoa White or Tri-colour, uncooked
▢ 1 tbsp Olive Oil
▢ 1/2 Onion Finely chopped
▢ 1/4 tsp Garlic Minced
▢ 120g (½ cup) Canned Chopped Tomatoes
▢ 120ml (½ cup) Vegetable / Chicken Stock
▢ 60g (½ cup) Cheddar Cheese Grated (Shredded)
▢ 1 tbsp Fresh Basil leaves Chopped
▢ 1 Egg Beaten
Preheat oven to 180c / 350f / Gas 4

In a bowl soak the quinoa in water.

Heat oil, over medium heat, in a pan and gently sauté the onions and garlic until the onions become translucent. Around 5 mins.

Using a fine-mesh sieve, drain and thoroughly rinse the quinoa.

To the onions and garlic, add the tomatoes, stock, quinoa and stir. Bring to the boil, reduce the heat to low, cover and allow to simmer for 15 mins.

Turn the heat off and leave the quinoa to sit covered for a further 5 mins.

Stir in the cheddar cheese & basil.

Allow to cool and then stir in the beaten egg.

Form heaped tablespoon sized balls.

Bake in the oven for 25 mins or until golden.
Making for a Baby: Use water or homemade stock to reduce sodium levels. 
Forming Balls: The balls will flatten slightly but if you are finding them difficult to form, place the mixture in the refrigerator for a further 10+ mins.
Short on Time? Now my kids are older I often don't bother forming balls (my youngest actually prefers it this way). Skip the egg and serve once you have stirred through the cheese and basil. 
Extra cheesy optional step: Break each ball in half, add a small ball of mozzarella and reform the balls making sure the mozzarella is fully covered.
Storage: Refrigerate leftovers in an airtight container for up to two days. Alternatively, freeze on a baking tray until solid and then transfer to an airtight container or freezer bag. Be sure to get as much air out of the bag as possible when sealing, to help prevent freezer burn.
Nutritional information is a ROUGH guide only, calculated using an online nutrition calculator. 
Nutrition Facts
Cheese and Tomato Quinoa Balls
Amount Per Serving
Calories 60 Calories from Fat 27
% Daily Value*
Fat 3g5%
Saturated Fat 1g5%
Cholesterol 16mg5%
Sodium 78mg3%
Potassium 71mg2%
Carbohydrates 6g2%
Fiber 1g4%
Sugar 1g1%
Protein 3g6%
Vitamin A 96IU2%
Vitamin C 1mg1%
Calcium 40mg4%
Iron 1mg6%
* Percent Daily Values are based on a 2000 calorie diet.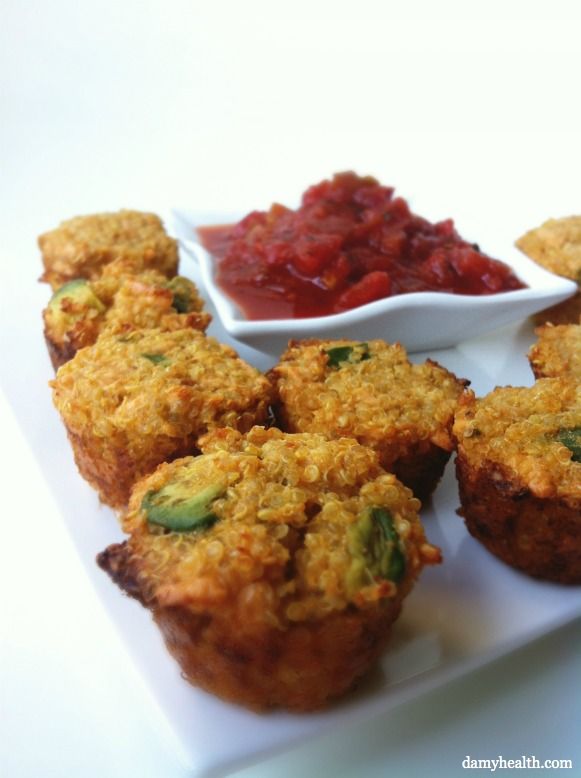 Course:Main Meal, Snack
Cuisine:Western
Keyword:Cheese and Tomato Quinoa Balls, Quinoa Balls
Did you make this recipe?Tag me on Instagram at @healthylittlefoodies or leave me a below.
Meet Amy
Amy Whiteford runs the blog Healthy Little Foodies. She is a mum to two, has a BSc (Hons) Food Science, PGDE Primary Education and a Certificate in Childhood Nutrition. She uses her experience and knowledge to create healthy and delicious recipes for kids. Explore the site for creative ideas, tips, and inspiration! Read more
How to raise a Healthy Little Foodie
Receive family friendly recipes, delivered weekly to your inbox, for FREE! And receive this FREE ebook - "How to Raise a Healthy Little Foodie"
Reader Interactions
Quinoa and Apple - Encyclopedia Baby Food
Viktoriya Levchuk©
Quinoa is actually a seed, not a grain. However, it contains fiber, calcium, iron and folic acid.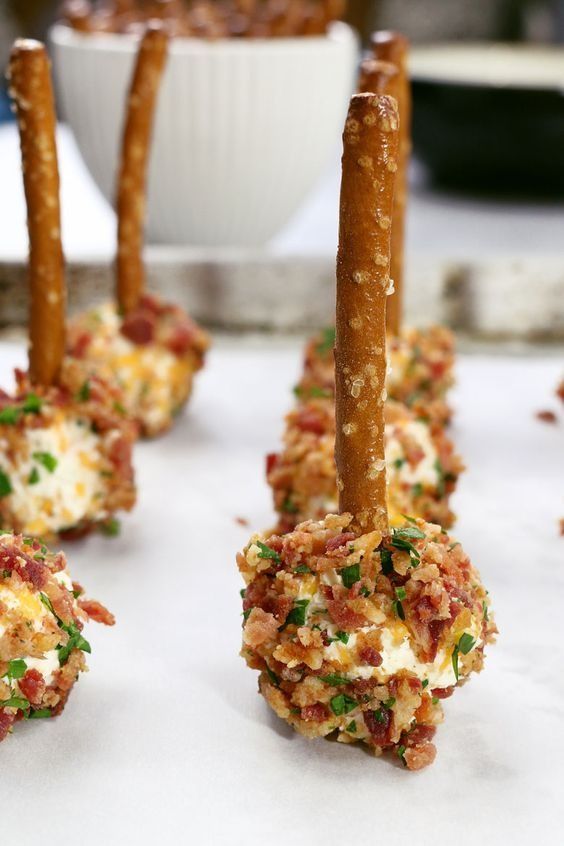 This is why quinoa in baby food is a healthy food starting at 7 months old. Being super easy to digest, you can start introducing quinoa into your baby's diet right from the start of weaning.
Quinoa is very easy to prepare, almost like rice and couscous: only 15 minutes in boiling water, that's it! And that is why, when preparing baby food, you can boil the quinoa more so that you can use the leftovers to make a good salad for the rest of the family. One family, one dish!
An added bonus: quinoa is gluten-free, so it's ideal if your child has an allergy or intolerance to gluten.
In addition, due to its high protein content (higher than any grain!!!), quinoa is an excellent source of protein if the child is on a vegetarian diet.
This nutritious grain becomes an excellent addition to the diet of a small person. And quinoa is a very versatile ingredient, perfect for sweet or savory baby food.
Today we are going to cook a delicate sweet recipe: quinoa and apple.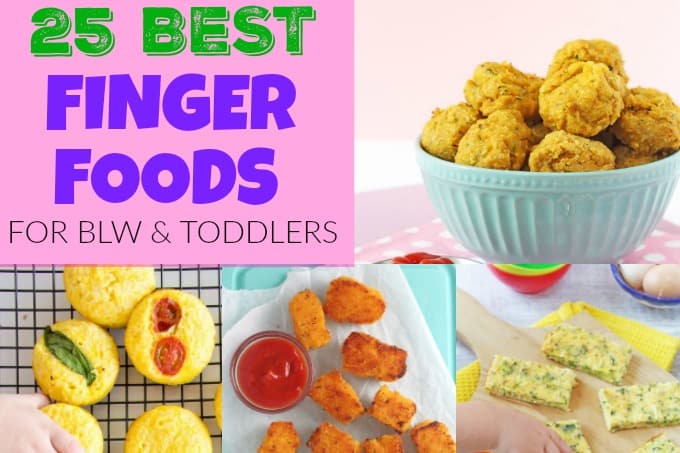 Quinoa and apple is for baby - 7-8 months.
Introduced complementary foods: Quinoa, apple, breast milk/formula or regular milk.
Kinoa and apple
Preparation time
25 minutes
Ingredients
1 cup
1 cup of cooked film
9003 2/2 cteam mix or water
Serves: servings
Instructions
Peel the apple and cut into large chunks. Leave the peel on: since we are going to steam the apple and then mash it, it can be easily eaten and digested.

Cook an apple for 10 minutes in a double boiler.

Add 2 cups of water and 1 cup of quinoa to the pot. Mix and let boil.

When the water boils, reduce heat to low, cover and simmer for 15 minutes.

Makes 3 cups of cooked quinoa. You can use 2 cups to make an excellent quinoa salad for the rest of the family.

In a tall container place 1 cup of cooked quinoa, 1 cup of steamed apple and 1/2 cup of water, milk, mixture.

Use a blender to create a nice and smooth baby puree.

Enjoy baby puree immediately at room temperature or slightly warm, or store it in an airtight container in the refrigerator for up to 24-48 hours or in the freezer for up to 3 months.
We are not afraid and add me to VK and Odnoklassniki, Instagram!
Like this article? Subscribe to site updates
Encyclopedia Baby Food!
Don't forget to bookmark us! (CTRL+SHIFT+D) Subscribe to the site, comment, share in social networks.
Our website Encyclopedia Baby Food has useful information on the nutrition of your children, which is useful for everyone, and we update the website "Encyclopedia Baby Food" constantly and try to search and write only excellent, verified and necessary information for you and your children.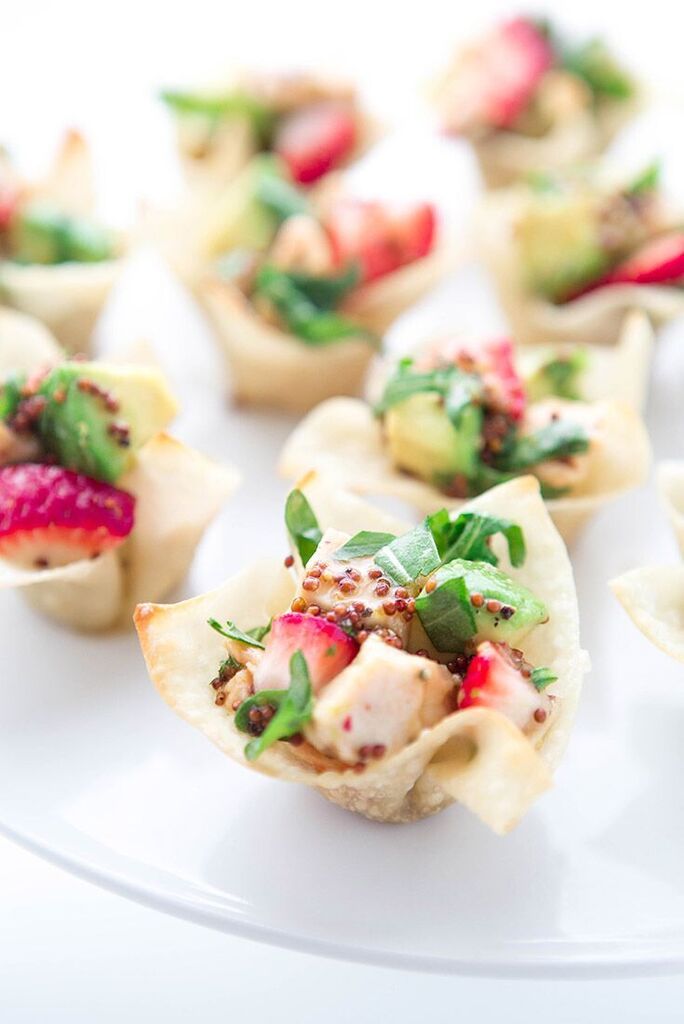 Disclaimer #1: It must be understood that the author of the articles on the website "Encyclopedia Baby Food" is not a medical staff, "I'm not a doctor." The information I share is based on my own experience. My goal is not to teach you how to eat or feed your child, but to talk about how we did it, what new things I learned or read. This expands the picture of Baby Food knowledge, gives you a glimpse of the whole process so you can decide if you like it or not.
Disclaimer No. 2 : However, the above does not cancel a visit to the pediatrician. Before you start complementary foods, you need to get his professional opinion on the best way to introduce new foods for your baby. I also draw your attention to the fact that you need to look at the original date of the published articles, because some of the "best practices" may have changed. Always check with your child's pediatrician about complementary foods and their health.
Disclaimer No.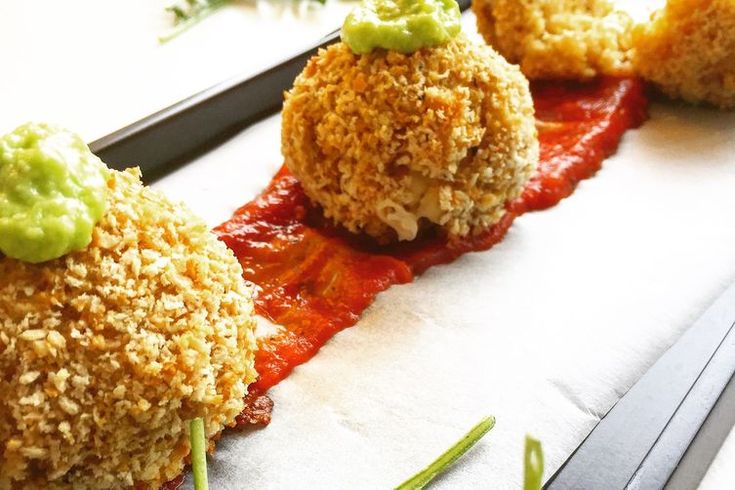 3: Keep in mind that every family is unique, every situation is also completely unique. There are no universal solutions. Only you can find what works best for you. Certain goals require certain sacrifices and priorities - not everyone wants to make those choices, and that's GREAT! Just know what you want to achieve, and be ready to get to work, putting the best of your strength!
Disclaimer No. 4: On the Encyclopedia Baby Food website, photos from books on baby food with attribution are used to better understand the information (Article 1274, Clause 1, Part Four of the Civil Code of the Russian Federation). Literature on baby food is found in the public domain on the Internet.
Apricot puree with chicken
Banan-global puree
Banana puree
borsch
Bousse broth with peas and rice
Botterbrod with kolrabi
Rapid dessert
Sine
General cities Buckwheat porridge with apricots
Buckwheat porridge with banana
Buckwheat pilaf
Children's sausage
Children's milk porridge with banana
Children's vinaigrette
Children's ketchup
Children's cucumber salad
Children's salad Olivier
Children's porridge biscuits
Children's puree of strawberries, bananas, yellow cherries, yoghurt and biscuits with cereals
Children's puree with cottage cheese and fruits
Homemade yeast bread with flaxseed flour
Homemade cheese
Homemade pizza
1 Breakfast outside Kohlrabi appetizer
Roasted cauliflower
Roasted carrots
Roasted carrots and cherries with millet
Winter salad with Jerusalem artichoke
Cabbage with white beans
Cabbage salad like in a canteen
Mashed potatoes
Quinoa and pumpkin porridge
Quinoa porridge
Breakfast cereals
Quinoa and apple
Strawberry puree
Strawberry puree with banana
Strawberry compote
Wild apple and raspberry compote
Thermo-steamed fruit compote for children 8 months
Corn porridge
Corn porridge with pear
Corn porridge with pumpkin
Corn porridge with pumpkin and carrots
Corn porridge with apple and carrots
Chicken liver in the oven
Chicken cutlets with carrots
Chicken with carrots, sweet peppers and potatoes
Pasta navy
Macaroni with orange sauce
Muffins with vegetables and eggs
Baby potatoes in their skins
Milk vermicelli soup
Carrot and potato casserole2 Carrots 9031
Carrots with chicken
Fly agaric from eggs and tomatoes
Meat envelopes
Homemade Tarragon drink for children
Vegetable puree from cauliflower and carrots
Vegetable soup with maize semolina
Vegetable soup with cheese and corn semolina
Vegetable soup with spinach
Vegetable puree soup with bell pepper
Oatmeal porridge
Pollack fritters
Hot kefir fritters
Omelet in a bag
Omelet with broccoli and cauliflower cheese19
Omelet Pancake
Peach Puree
Baked Apples 7 months +
Zucchini and Carrot Pie
Zucchini Pie
Rice and Zucchini Pie
Fish Pie
Fish and Potato Pie
Pizza with white cabbage
Pizza with lavash
Pizza with zucchini, tomatoes and sausage
Pizza with tomatoes and olives
Pizza with spinach
Pilaf with rabbit
Pilaf with chicken with green peas and corn
Puree with banana and cherry , cottage cheese and cereals 4 cereals
Broccoli (cauliflower) puree
Broccoli, courgette and cauliflower puree
Blueberry puree
Pear puree
Pear and banana puree
Pear and banana puree, baked
Pear and pumpkin puree 7 months +
Pear, pumpkin and peach puree
Pear, apple, plum and prune puree
Blackberry puree
Turkey puree
Zucchini puree
Zucchini and broccoli puree 903 carrot and potato puree
Quinoa and banana puree
Quinoa and carrot puree
Quinoa, banana and carrot puree
Quinoa, courgette and carrot puree
Quinoa, peach and raspberry puree
Quinoa, cauliflower, apple, pea puree and mint
Quinoa, apple, pear and raisin puree
Quinoa, apple, carrot puree
Rabbit, broccoli and cauliflower puree
Chicken, carrot, potato, apple and pea puree
Raspberry, cherry and banana puree
carrots
Carrot and apple puree
Carrot, potato, broccoli and cheese puree
Carrot, potato, apple and quinoa puree
Carrot, pumpkin, apple and prunes puree
Carrot, apple and potato puree
Turnip and carrots
Plum puree
Cottage cheese, strawberry and banana puree
Pumpkin puree
Pumpkin and banana puree
Pumpkin and squash puree
Pumpkin and apple puree
Pumpkin, apple and banana puree
Cauliflower and broccoli puree
Cauliflower puree and potatoes
Cauliflower and rice puree
Cauliflower and apple puree
Cauliflower, green peas and squash puree
Cauliflower, turkey and potato puree
Cauliflower, potato and squash puree
Cauliflower, carrot and broccoli puree
Cauliflower, carrot, cheese and rice puree
Cauliflower, apple and courgette puree
Zucchini puree
Zucchini and potato puree
Zucchini, carrot and apple puree 90 cherries
Blueberry puree
Prune puree
Apple, pumpkin, carrot and some curry puree
Apple and pear puree
Apple and strawberry puree
Apple, strawberry and cherry puree
Apple, peach and banana puree
Carrot and pumpkin puree
Cottage cheese and banana puree
Turkey, potato and carrot stew
Zucchini, carrot and broccoli stew
Fish, potato, carrot and broccoli stew
Rice porridge
Whole grain rice porridge
carrot
Rice porridge with pumpkin
Rice porridge with apples
Rice porridge with apple and pear
Rice porridge with apple and pumpkin
Fish cakes with vegetables
Semi-cooked fish
Fish meatballs with ketchup
Baby Fish Soup
Salmon and Celery Fish Soup
Carrot and Kohlrabi Salad
Chickpea Salad
Chickpea and Cabbage Salad
The Laziest Soup
Creamy Kohlrabi Soup
Oatmeal Smoothie in 190 Sauce Pot
Cheesy Pizza
Pea and Bacon Soup
Baked Vegetable Soup
Kohlrabi Soup
Salmon Soup
Cauliflower Soup
Turnip Potato Soup
Meatball Soup for the Picky Eater
Green apple kohlrabi soup
Rabbit, pumpkin, potato, broccoli and cauliflower soup
Beetroot soup
Pumpkin mushroom soup
Broccoli and celery soup
Soup/stew Pork with Potatoes and Carrots
Cheese Pasties
Pumpkin Cheese Sauce (Annabelle Carmel Recipe)
Buzz Lightyear Sandwich
Pumpkin Apple Puree
Pumpkin Apple Juice
Pumpkin Cake
Pumpkin Soup 9 Puree
Fruit Salad
2 Bread lavash
Cauliflower with cheese
Linden tea and thyme
Experimental noodle soup with lentils
Apple puree
Apple juice Attention is the favorite cereal of all supporters of a healthy diet.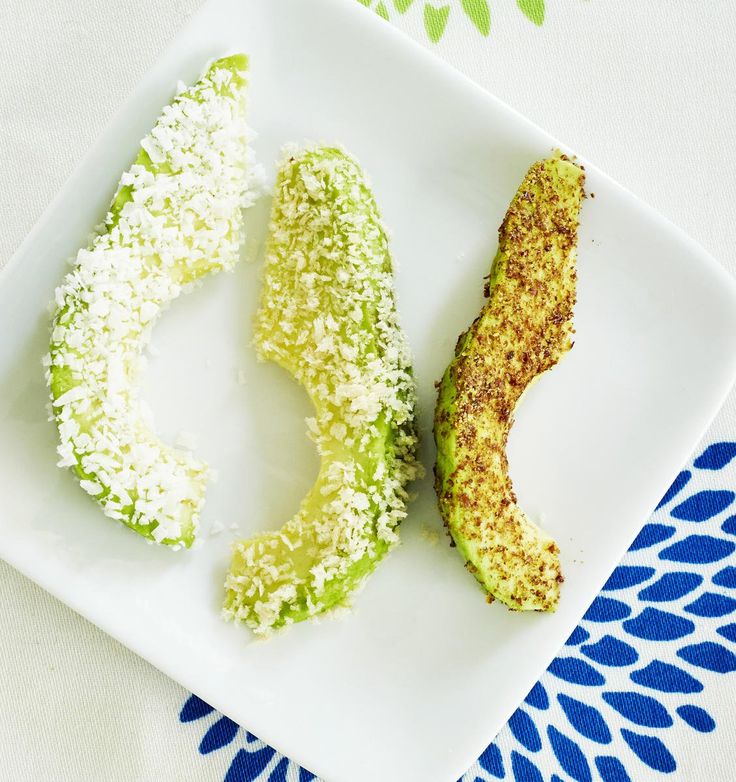 Quinoa, cooking recipes with photos, salads, pancakes, stews and other dishes. Delicious, healthy, aesthetically pleasing - you will lick your fingers!
Quinoa Q&A and a whole section dedicated to super grain recipes.
Check it out - you won't regret it! We especially liked the goodies with vegetables. We have already described for you your favorite salads, soups, stews in a pan, fluffy pancakes and casseroles in the oven. Easy and very appetizing - for any season!
Fast navigation under the article:
1 Cooking porridge from the cinema cinema and tasty
2 Appetizing and light salads

2.1 Warm salad with garlic and Petrushka
2.2 year old freshness with a cucumber
2.3 Almost Greek0053
2.4 How to prepare fruit salads with a movie

3 Dietary Films with chicken and vegetables
4 casseroles with broccoli and cheese
5 cinema with shrimp in garlic sauce 6 festive salad with olives and red bead
Gluten Free Quinoa Fritters
8 How to Cook Raw Quinoa
9 Quinoa Bites
10 P. S. Gluten-free and casein-free quinoa pancakes
Making fluffy and delicious quinoa porridge
Cooking a beautiful quinoa like in the photo is a couple of trifles!
Boiled quinoa is the key ingredient.
With our detailed step-by-step instructions, the preparation of cereals will take you a maximum of 20 minutes.
Especially for irresistible beach photos: quinoa has only 120 calories per 100 grams!
Step 1. Wash the cereal. If this is not done, the finished dish may be noticeably bitter. Pour a glass of quinoa seeds into a colander and rinse thoroughly under running cool water.
Step 2. Choose what we will cook quinoa on. For breakfast dishes, milk is suitable. In order to get a rich, salty side dish for meat or stew, use chicken or vegetable broth. Otherwise, clean water.
The ratio of quinoa and liquid (water, milk, broth) = 1:2
I.e. For 1 part quinoa, we take 2 parts liquid.
Step 3.
Bring the water to a boil and carefully add the grits. Reduce the heat, cover the saucepan with a lid and let the liquid simmer for exactly 15 minutes. Remove the saucepan from the heat and let it stand with the lid covered for another 5-10 minutes.
Step 4. The cereal will absorb water and increase in size - up to 3-5 times. We take this into account when planning the weight of porridge: from 30-35 grams of quinoa, you get a 100-gram serving.
To separate the grains from each other, stir the contents of the saucepan with a fork. Now you can add fruits, nuts, milk, spices to eat quinoa like porridge. Or use a boiled semi-finished product for cooking according to any of the recipes below.
Cooking is easy - with a reminder about cooking cereals!
Step-by-step instructions with a photo - and we can do any dish!
Appetizing and light salads
Fast, tasty, healthy and unforgettable! We hurry to join the current trend!
Warm salad with garlic and parsley
An easy hot dish to prepare.
Garlic aroma warms, saturates and protects from diseases. I'm salivating just looking at the photos of deliciousness!
Ingredients for the recipe:
500 g boiled quinoa
Mushrooms - 600 g - cut into slices
Onion - 1 small onion - finely chopped
4 cloves of garlic 1st 3 9005 - finely chopped 9005 tablespoon olive oil
Salt and pepper to taste
5-6 tbsp. tablespoons of parsley - finely chopped
Quinoa salad: an inviting photo and elementary preparation!
Cooking delicious quinoa on 1-2-3!
Pour oil into a frying pan and turn on medium heat. Add mushrooms, onions, garlic and fry them for about 3-5 minutes. We are waiting for the mushrooms to become softer and change color to pale brown.
Add the quinoa and keep the mixture in the pan for 1-2 more minutes.
Add salt and pepper and remove the pan from the stove.
Sprinkle with parsley, stir and serve immediately.
Chicken or pork slices baked in foil are perfect for this recipe.
Summer freshness with cucumber
Vitamin-rich juicy dish with original sauce - summer in every spoon!
Ingredients for the salad:
1 large cucumber - diced
500 ml boiled quinoa - cooled in the refrigerator
100-120 g red onion - finely diced
100-120 g feta, parmesan or feta cheese - crumbled by hand
2-3 crushes of coarsely chopped basil leaves
Lemon sauce with Italian herbs:
60 ml olive oil
3 2
spoons of apple cider vinegar
1 tbsp. fresh lemon juice
½ teaspoon mixed Italian herbs
Salt and pepper to taste
What an appetizing photo! Mix it up and the recipe is complete!
Making delicious quinoa is easy.
Wash, dry, chop and crumble the ingredients as shown in the photo. Combine and mix well.
Note that if you add freshly cooked quinoa to a salad, the heat will melt the cheese and the greens will wilt.
In order not to damage the taste of the dish, we use pre-cooked cereals that have cooled down in the refrigerator.
Cheese can be used instead of cheese - the salad will only benefit from this.
Whisk the sauce in a small bowl and pour over the salad. Mix the dish again - a very tasty recipe is ready!
Almost Greek
A quinoa salad that Julius Caesar himself would have eaten. Alas, he was not lucky with the date of birth - but how lucky we are! 🙂 Detailed instructions with photos will make cooking simple and quick.
Ingredients:
200 g cooked quinoa at room temperature
120 g black olives - thinly sliced ​​
120 g thinly sliced ​​red bell pepper
80 g feta cheese or cheese
60 g red onion, finely diced
60 g coriander, chopped
Oregano (oregano) sauce:
1 tbsp. tablespoon olive oil
1 teaspoon wine vinegar
½ teaspoon oregano
Salt and pepper to taste
Once again, simple preparation inspires quinoa recipes.
Grind all products.
You can use raw bell pepper, but it is better to fry it in a pan - 3-5 minutes.
Let the peppers cool (!) If you have just boiled quinoa, wait until it has cooled down as well.
Preparing the sauce is a matter of one to two minutes to mix the ingredients.
Mix all ingredients of the salad and pour dressing over it.
One photo - and all the secrets of cutting at a glance!
Fragrant colorful dish with quinoa!
The preparation is simple, the recipe is elementary, the photo is great, the taste is fantastic!
How to make fruit salads with quinoa
By adding quinoa to your menu, you will soon realize that it is as versatile as rice. Only 100 times healthier!
The story of making quinoa salads is truly endless.

No matter what fruits we take, the result is the same - the admiring exclamations of the guests "You will lick your fingers!".
You will spend a maximum of 25 minutes on 1 dish, even if all the fruits are cut by hand. Nicer dicer helps us out: slicing soft fruits is his best use.
We love to combine banana and berries, all kinds of recipes with nectarines, citrus with pears and apples. You will need properly cooked crumbly (!) quinoa, already chilled - literally 2-3 tbsp. tablespoons of cereal for each serving of the dish. Any of the salads is divine! It is difficult to convey the taste in words exactly, but cooking and trying it yourself is easy and simple!
Choose valuable and non-trivial sauces - with a distinct sourness (lemon / orange juice, dry wine, flavored vinegar). From oils, instead of olive oil, it is good to use fragrant cold-pressed peanut. You can also add drinking yogurt like "Activia" or sour cream. Mayonnaise in the company of fruit is worth saying a firm "no".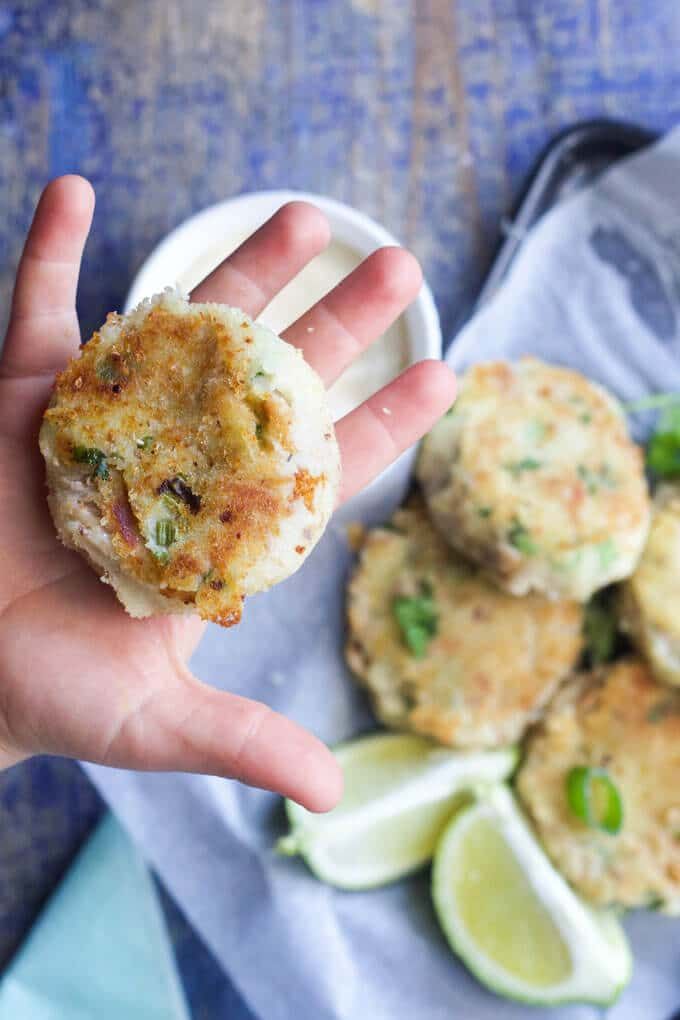 Spicy vitamin supplements!
Nuts and seeds. To increase the nutritional value, it is beneficial to use them raw after soaking in cold water for 2 hours.
We don't forget mint either (fresh in summer, frozen in winter).
Quinoa Fruit Salads are easy with proven fruit combinations. Don't forget to save your photo memo!
Diet quinoa with chicken and vegetables
Lose weight without starving yourself! Yes, yes, among the recipes for making quinoa there is also a real stew - hearty and fragrant.
A solid dish that can replace the entire meal. It is rich in proteins, dietary fiber and vitamins, and also contains a moderate amount of fat and slow carbohydrates. Cooking, as always, is simple and quick - a step-by-step instruction with a photo will help us with it.
For dietary stew recipe:
1 kg chicken fillet - cut into large cubes
2 large bell peppers - cut into small slices
1 large onion - finely chopped
6 cloves of garlic press 103 905 raw 05 cup 05 quinoa - rinse well with water
1 broccoli floret - coarsely chopped
300 grams of small tomatoes - cut in half
2 young courgettes - cut into small pieces
1 bunch parsley/dill/basil - finely chopped
1 tbsp. olive oil
2 teaspoons salt
1 teaspoon black pepper
300-450 ml pure water
Bay leaf - to taste
How to make quinoa stew.
Heat up a deep frying pan and pour olive oil into it. Add onion and garlic and sauté for 4 minutes, stirring frequently.
Add bell pepper and fry for another 3 minutes, remembering to stir the contents of the pan.
Now chicken - we will fry it for 5 minutes, turning the pieces of meat from time to time.
A step-by-step photo guide that makes quinoa and chicken stew even a schoolboy can do. Wonderful dish!
Salt, pepper, add quinoa and water. Bring the water to a boil, cover the pan with a lid, set a low heat and cook for 10-12 minutes.
It's time for vegetables. Add zucchini and broccoli. Stir the stew, cover again and simmer over medium heat for another 15 minutes. Bay leaf is added 5-7 minutes before the end of cooking on fire.
Stew has never looked so appetizing. One look at the photo - and the hand reaches for the fork.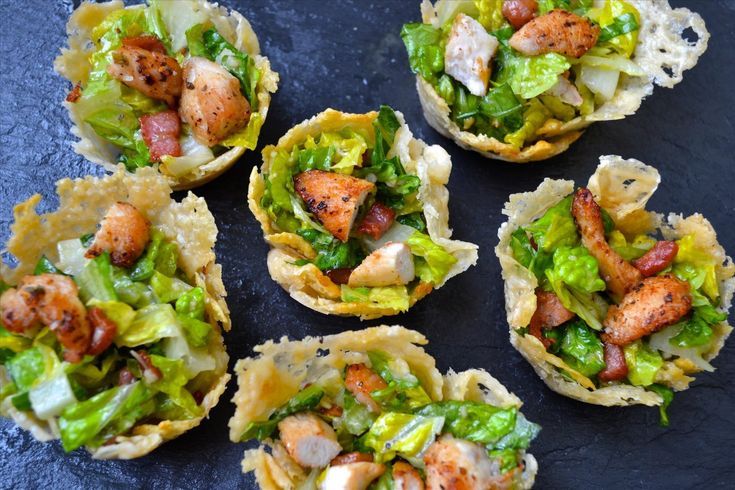 We fall asleep tomatoes and parsley, mix vegetables and meat again - remove the pan from the heat, remove the bay leaf. Serve the dish hot.
Quinoa stew with chicken and vegetables - easy preparation and unforgettable taste!
Broccoli and Cheese Casserole
If you love two curly cabbage casseroles (cauliflower and broccoli), then this recipe is for you. The only process in which you have to participate is to boil the cereal and cut the vegetables. The oven will do the rest. The casserole will delight you both warm and cold. Despite broccoli, even children will gobble up a nutritious dish with a bang!
If you like the recipe and don't have quinoa on hand, feel free to replace it with millet or bulgur - all other preparation details remain the same.
There is no need to look at individual photos - a detailed video answers all questions.
Quinoa with shrimp in garlic sauce
A lot of fun! After all, quinoa is ideal not only for salads and meat recipes, but also for cooking seafood.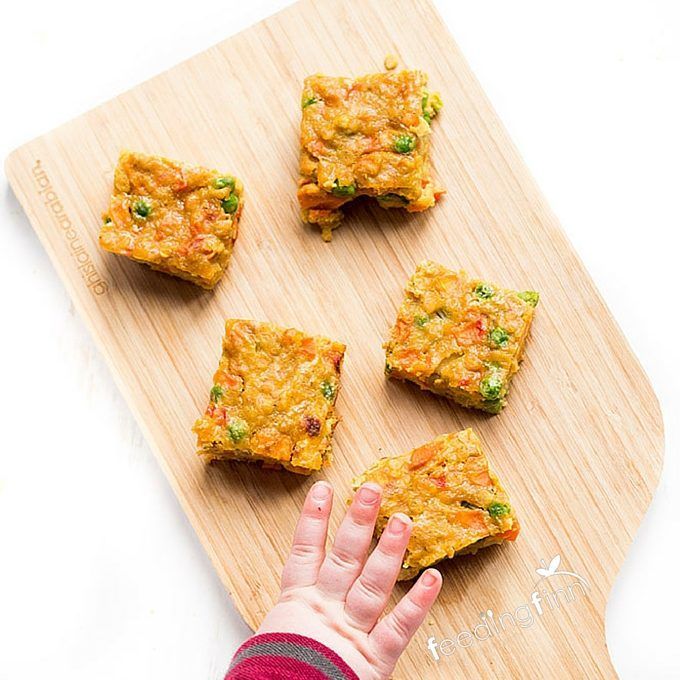 Just look at the photo - great!
For the recipe from the bottom of the sea:
1 tbsp. olive oil
100-120 g finely chopped onion
5 teaspoons finely chopped garlic
1 teaspoon finely chopped hot chili pepper
400 g raw quinoa (wash well with water!)
9052 vegetable): 1 liter
6 tbsp. butter
500 g raw prawns
Salt and pepper to taste
Fresh parsley and lemon juice, to serve
Appetizing shrimp, easy cooking, juicy salad, bright photo - just the perfect recipe!
Making a gourmet quinoa recipe.
Heat up a large non-stick pan. Pour in the olive oil and add the onion.
Simmer the onion for 5 minutes and add 2 teaspoons of garlic. Saute the garlic for one minute, stirring well.
Add washed raw quinoa and ½ teaspoon hot pepper, add a little salt. Fry for 1 minute - so our side dish absorbs an unsurpassed aroma.
Pour in the broth, bring to a boil, cover the pan with a lid, reduce the heat and cook the dish for 15-20 minutes.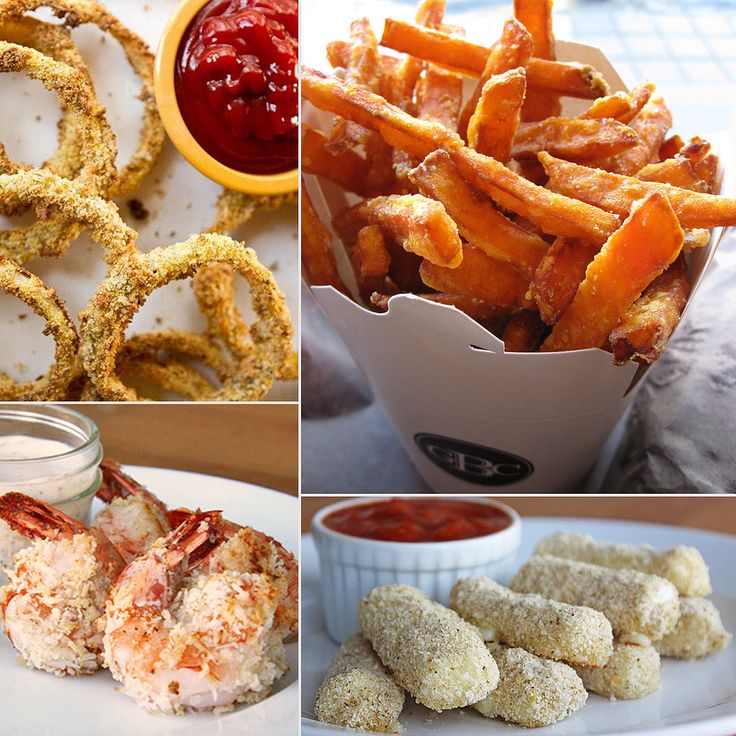 Finished quinoa should be soft. Beat the resulting porridge with a fork and add finely chopped parsley.
While the quinoa is cooking, heat 1 tablespoon butter in a large skillet. When the pan is hot, add the shrimp and the remaining hot peppers. Add salt and pepper to taste and fry the seafood over moderate heat until it turns golden brown.
At the very end of the stew, add 1 teaspoon of garlic and vigorously distribute it throughout the dish - it should literally smell like garlic.
For a savory shrimp sauce, melt the remaining 5 tablespoons of oil and mix with 2 teaspoons of garlic.
Serve quinoa with shrimp as in the photo - on one dish, sprinkled with fresh parsley and lemon juice. Pour the sauce over the treat and serve hot. A good addition would be a salad of fresh vegetables.
Amazing Quinoa Seafood Salad - quick to prepare and mouth watering just looking at the photo!
Festive Salad with Olives and Red Beans
The recipe is luxuriously beautiful and available in any season.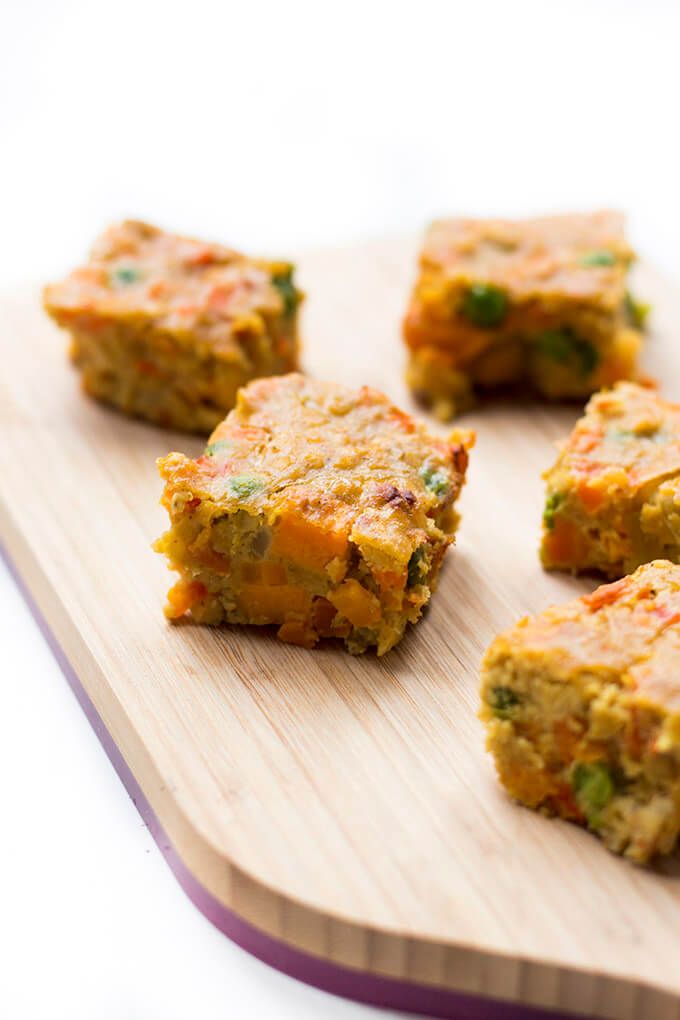 Even in the midst of the New Year holidays, the dish will delight you with a stunning combination of red beans, corn and peppers in a sauce of olive oil and lemon juice. Take a break from traditional potato dishes - master quinoa!
What's the use of photos when there's video? Cooking from a salad from the very first step (boiling cereals) describes a concise video well.
Gluten Free Quinoa Fritters
Quinoa has all the amino acids. Fritters from this cereal are a worthy alternative to meat cutlets. This vegan recipe is not only delicious, but also fits perfectly into a gluten- and casein-free diet. A find both for creative experiments and for therapeutic diets - as before, with the simplest preparation. Still in doubt? Look at the photo - is it possible not to fall in love with them?
Serves 6 pancakes:
Quinoa - 200 g (boil in water as above = 15 minutes)
Chicken eggs - 2 pcs. + 1 yolk
Buckwheat flour - 50-60 g
Parsley greens (finely chopped) - 2 tbsp. spoons
Carrots (finely three) - 1 tbsp. spoon
Zest of 1 lemon (three on a fine grater)
Salt, pepper - to taste
Vegetable oil for frying
Quinoa fritters - the photo is just brilliant!
Cooking takes up to 35 minutes.
Beat eggs and yolk, add quinoa, mix well.
Next, add buckwheat flour and herbs to the pancake dough. Salt and pepper to taste and stir again.
Place neatly shaped pancakes into a well-heated frying pan to fry on both sides until golden brown.
The recipe is easy to vary!
Add other herbs or flour. Pancakes can be prepared traditionally - with wheat flour. Or replace quinoa with oatmeal in the popular cauliflower patty recipe.
Let's not forget the seeds and nuts: we mix in our favorite ingredients!
Quinoa pancake savory sauce - low-fat sour cream or unsweetened yogurt blended with fresh herbs and garlic.
How to cook raw quinoa
It is known that raw quinoa contains almost 3 times more nutrients than cooked quinoa. Can this crop be used raw in recipes for salads, fritters and stews?
The answer is twofold: yes and no. Raw quinoa can be eaten, but needs to be processed first. Two methods to choose from:
Rinse and crush.
Germinate.
We will talk about them in a separate article and share recipes for making raw cereals that we liked.
We want an exotic plant with a beautiful name quinoa to reveal all its secrets to you. What kind of cereal is it, recipes for making salads, fritters and stews with detailed photos, how to cook and germinate - on our website there is comprehensive information on any issue!
Quinoa balls
Cutlets - almost like pancakes - with quinoa: the photo inspires and pleases the eye!
Whether cutlets, or meatballs, these babies are cousins ​​of fritters, elegant and very appetizing.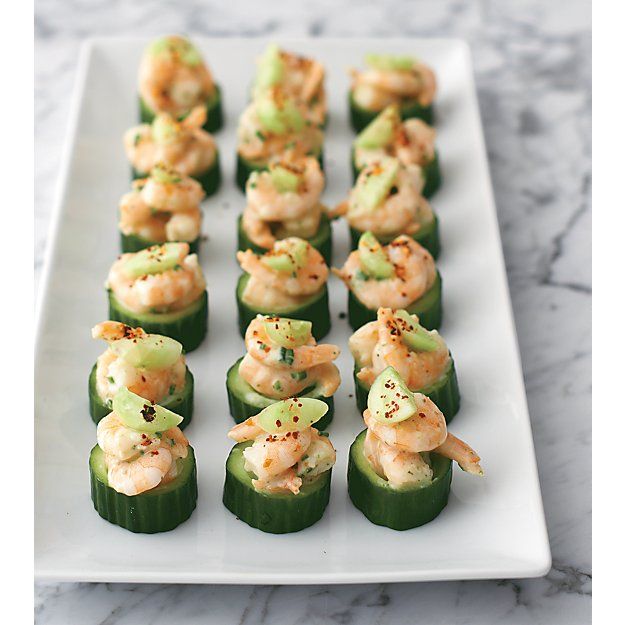 Suitable for vegetarians and fasting people.
Ingredients:
Boiled quinoa - 250 (2.5-3 tbsp dry cereal)
Cottage cheese (2-5%) - 100 g
Egg - 1 pc.
Onion - 1 pc. small size
Rice flour - 5 tbsp. spoons
Salt and spices - optional
Once again, preparing an excellent quinoa dish is elementary.
Grind all the ingredients with a blender, except for the spicy grains and flour. We form meatballs with wet hands and lay them on a silicone mat. Bake in the oven for 20 minutes at 170°C.
P.S. Gluten-Free Quinoa Pancakes Casein Free
And another breeze of fritters, cute pancakes, can be made from quinoa by soaking it overnight. In the morning you will have everything you need for delicious pastries. Ideal for the Gluten-Free Casein-Free Diet (CGBD). It is appropriate in the diet of allergy sufferers and everyone who wants to lose weight tasty and without harm to health. Cooking is easy!
For 1 piece:
Cereal - 90 g
Water - about ½ cup
Jerusalem artichoke syrup - 1 teaspoon (or other sweetener to taste)
Olive oil - 1 teaspoon to 90 - 90 - 90 ½ teaspoon
Salt - 1 pinch
We again prefer a laconic video clip to a set of photos.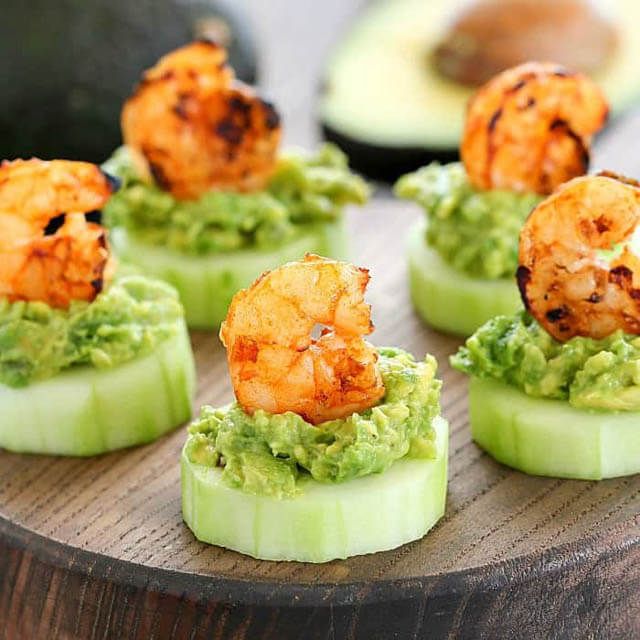 .