Seasonings for baby food
Adding Spices and Herbs to Baby Food
All Posts, by Date » Learn » Adding Spices and Herbs to Baby Food
Baby food doesn't have to be bland, liven up your babies' food and expand their palates by experimenting with a range of spices and herbs. Increasing babies' taste buds in this way helps to cultivate adventurous and healthy little foodies. 
Herbs and spices provide our foods with a multitude of flavours, fragrances, and colours. However, many parents worry about adding flavour this way to their babies' food, believing that spices are hot and not suitable for little ones' taste buds.
There is a big difference, however, between hot spices and aromatic ones. Aromatic spices, along with a range of different herbs, are perfect for adding to baby food. 
This guide explains when to start adding spices and herbs, the benefits of adding them and gives some ideas on how to start introducing them to your baby.
When to Introduce Herbs and Spices to Babies
I always encourage parents who are just starting weaning their babies, either by purees or baby-led, to experiment with herbs and spices from the beginning. As salt and sugar should be avoided before one, adding a little spice and/or herbs is a great way to add flavour to baby food. 
Breastfed babies are often introduced to a variety of spices even before starting solids. Breast milk can change its flavour, depending on a mum's diet. If Mum enjoys spicy and flavoursome food, then her baby will be exposed to this through her milk, helping create and develop a taste for flavoured foods. 
Benefits of Introducing Spices and Herbs at an Early Age
As salt should be limited in baby food, spices and herbs are a good way to flavour food. 
Allows babies to get used to a range of flavours at a time when they are willing to experiment with taste.  
Teaches babies to expect change with food.
Helps babies transition to family food, as your baby will be familiar with those tastes and more likely to accept them.
Provide certain health benefits. Read more here!
Ideas to Get You Started
Begin with herbs and aromatic spices like cinnamon, turmeric, nutmeg, cardamom, cumin, coriander, clove, smoked paprika, mint, basil, dill and rosemary.
This is just a few ways to get you started spicing up your baby's food…
CINNAMON  – Cinnamon has warm, sweet and spicy notes and adds delicious flavour to sweet and savoury meals. Try adding it to apple puree, banana, sweet potato puree, fruit compote & yoghurt, muffins, porridge and stews. 
SMOKED PAPRIKA – One of our favourites! Smoked paprika has a sweet rich smokey taste.  Try adding to sweet potato, carrots, chicken, fish, lentils, paella, chilli and eggs.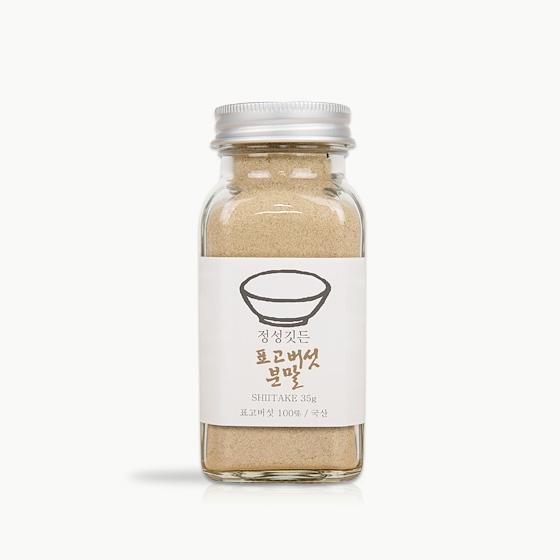 CARDAMOM – Green cardamom (our preferred choice) has a floral, minty, peppery taste and works well in both sweet and savoury dishes. Try adding it to pear puree, carrot puree, chicken, porridge, muffins, banana bread,  
TURMERIC – Turmeric has a mild fragrance and warm slightly bitter notes. Try adding to lentils, eggs, porridge, cauliflower puree, curries and stews. 
CUMIN – Cumin has a nutty, peppery, earthy flavour that pairs well with meats and vegetables. Try adding it to carrot puree, cauliflower puree, lamb, chicken, stews, curry and chilli. 
NUTMEG –  Nutmeg has a warming sweet and peppery flavour. It is lovely in sweet baking but also with creamy savoury dishes. Try adding it to muffins, stewed fruit, bechamel sauce and pasta bakes. 
MINT – Mint is aromatic and fresh with a sweet cooling flavour.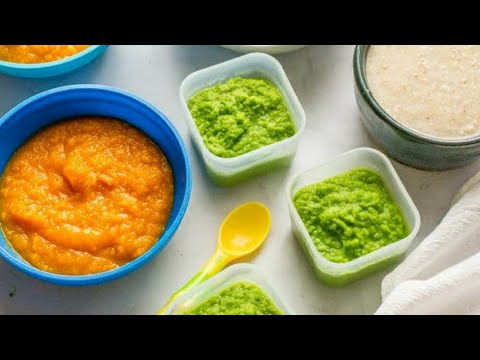 Great for adding to both sweet and savour purees, combines well with many vegetables such as new potatoes, tomatoes, carrots and peas and adds fresh flavour to fruits.
OREGANO – Oregano is very aromatic with slight earthy, green bitter notes, it is very popular in Mediterranean cooking. Try adding it to veggie purees, roasted vegetables, eggs,  pasta sauces, or pizza. 
ROSEMARY – Rosemary has a piney aroma and a distinctive sharp flavour. It is very strong and you only need a little. It gives a lovely flavour to purees, savoury dishes and even sweet baked goods. I love how it has been used in this roasted banana and rosemary puree. 
BASIL – Basil has a light herbal bouquet that complements a wide variety of foods. Try it in baby purees, or puree it on its own for a fragrant, healthy sauce perfect for you and baby. It's one of the primary ingredients in pesto – so why not try our Homemade Basil Pesto recipe for a delicious finger food dip for your little one
Tips for Using Spices and Herbs
Take Care of Your Spices – Store spices in airtight containers away from light and heat. Whole spices will keep for around 1-2 years but after around six months, ground spices will start to lose their aroma and flavour. So buy in small amounts and use often! 
Dried herbs should also be stored in airtight containers in a cool, dark, and dry space. 
Spice Blends – Always read the packaging when using spice blends (as they often have added sugar and salt), try making your own blends. 
Start with small amounts – Use small amounts to start with to allow your baby to get used to different flavours. You don't want to overpower the food. Start out by adding just a pinch.
Prepare fresh leafy herbs properly –  Wash fresh herbs and then puree or finely mince before adding to baby food. 
Don't give up – if your baby rejects the flavour of the spices/herbs just remember that it can take up to 10-20 exposures for a new flavour to be accepted.   
Recipes to Try
Spiced Meatballs
Lamb mince, spices & spinach are mixed together and then formed into balls to make theses deliciously spiced meatballs. 
Check out this recipe
Cinnamon Apples
Apple wedges pan-fried in a little coconut oil and a good shake of cinnamon.
Check out this recipe
Sweet Potato Chickpea Curry
A deliciously spiced vegetarian curry, ideal for kids. The sweet potato adds a delicious sweetness that complements the spices perfectly. 
Check out this recipe
Meet Amy
Amy Whiteford runs the blog Healthy Little Foodies. She is a mum to two, has a BSc (Hons) Food Science, PGDE Primary Education and a Certificate in Childhood Nutrition. She uses her experience and knowledge to create healthy and delicious recipes for kids.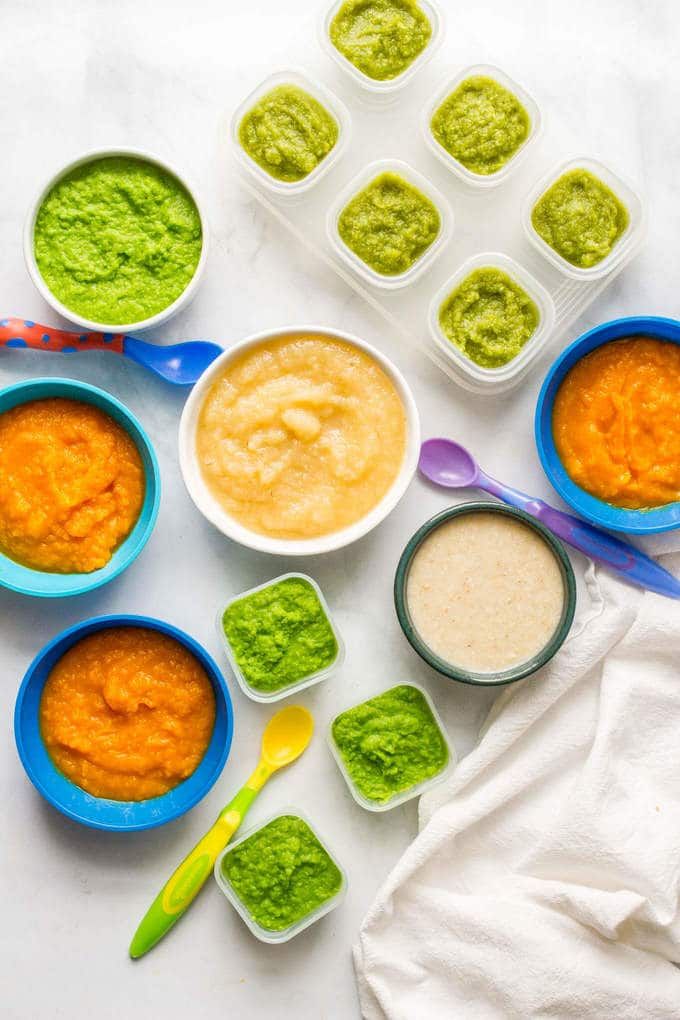 Explore the site for creative ideas, tips, and inspiration! Read more
How to raise a Healthy Little Foodie
Receive family friendly recipes, delivered weekly to your inbox, for FREE! And receive this FREE ebook - "How to Raise a Healthy Little Foodie"
Reader Interactions
Herbs and Spices for Baby Food
By Min On , Updated
This post may contain affiliate links. Please see our disclosure policy for more details.
Share or Save It for Later!
One easy way to get your baby to eat a variety of foods from early on is to add spices and herbs! So say no to bland baby foods and start experimenting with the many ways you can use your spice pantry to add flavor and variety!
By doing so, it's going to help develop and expand your baby's flavor preferences and to make the transition to family foods that much easier! 
When to Introduce Herbs and Spices to Baby
Short answer - from the beginning.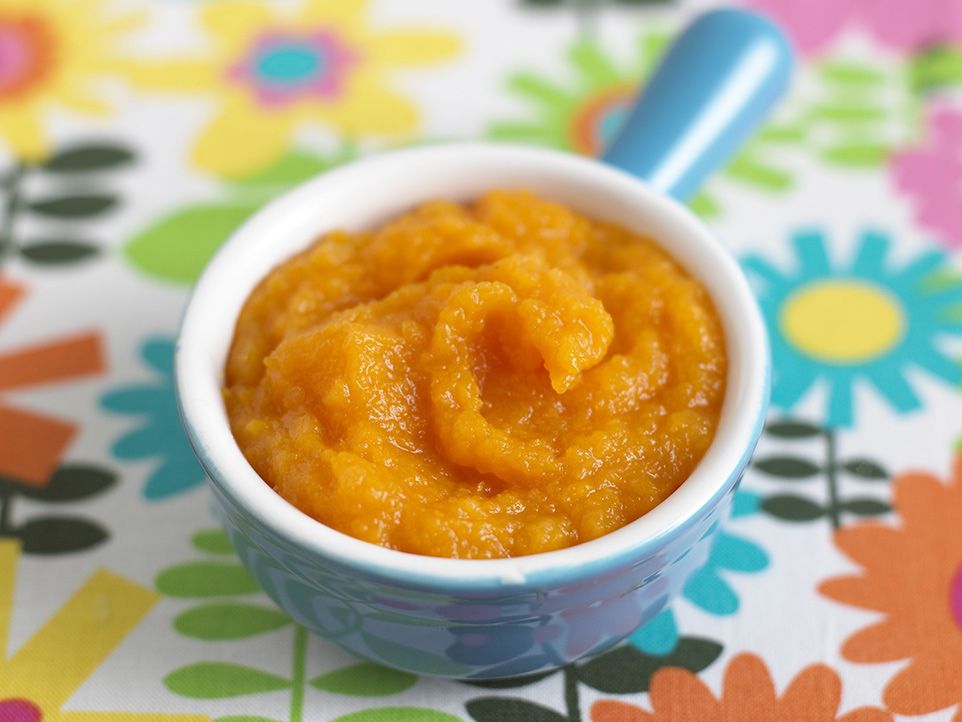 Myth: You must start with bland rice cereals or other foods.
Fact: This recommendation is not based on research. Did you know that babies have more tastebuds than us? They want flavor just like us!
According to research that studied how babies respond to different concentrations of garlic in their mother's breastmilk, it was found that babies stayed attached to the breast for longer periods of time and sucked more with higher amounts! Fascinating, right?
So remember, when someone tells you that your baby can't handle flavored foods, they've already been introduced to them in the womb through the amniotic fluid and breastmilk.
This is why what mothers eat during pregnancy will not only nourish their babies in the womb but may shape food preferences later in life. 
To go from flavorful breastmilk to bland baby food is a step in the wrong direction.
So don't be afraid to liven up your baby's food with herbs and spices from the beginning.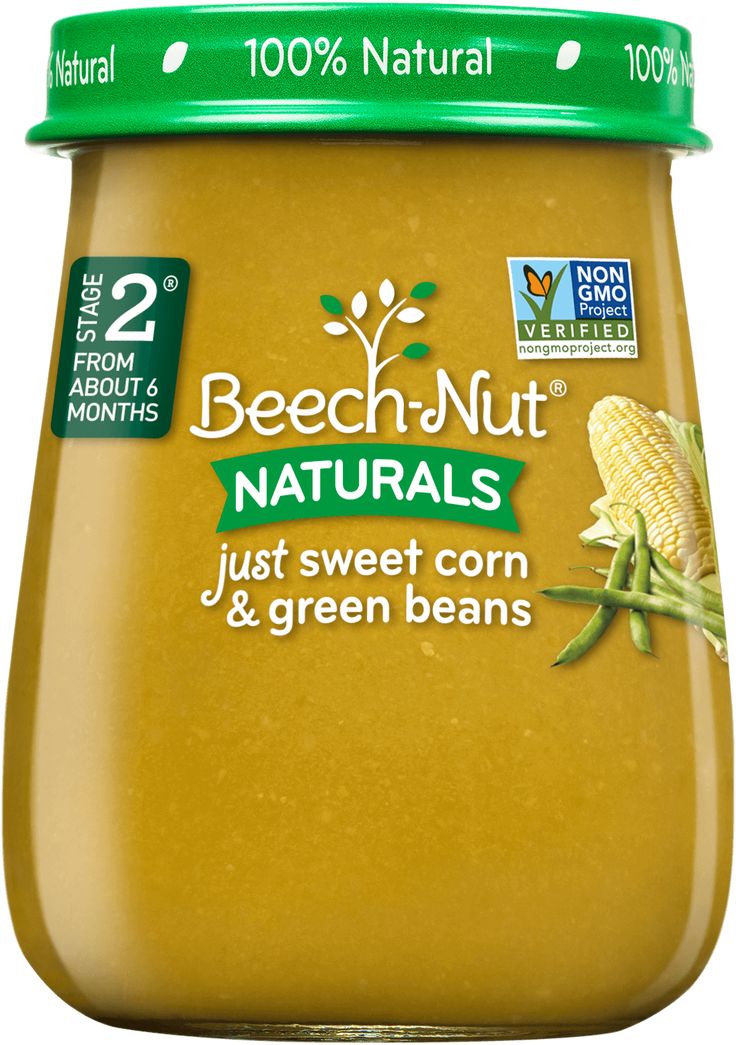 Fresh or dried, they're such a great, simple way to add flavor without the use of sugar and salt, which you should stay away from.
Is your baby 6 months old and up?
Learn all the secrets to starting solids safely while optimizing nutrition!
I NEED IT NOW!
Benefits
Increases acceptance of a wider variety of foods during this critical window of opportunity when they're most willing to try new foods. In other words, it may help minimize picky eating as they grow.
Makes the transition to family foods easier, which means simpler and more enjoyable mealtimes. Continuous exposure leads to familiarity which leads to acceptance
Health benefits - herbs and spices are full of antioxidants, have anti-inflammatory and immune-boosting properties, and much more!
Tips for adding herbs and spices
Keep it simple at first. Start with 1 seasoning added in small amounts to not overpower the food.  
Fresh herbs: wash and mince or finely chop before adding to foods.
Dried herbs: start building your spice pantry if you don't already have one. Once you have a well-stocked assortment of flavorings, the world truly is your oyster! You'll be able to whip up flavorful dishes in no time. 

storage: keep them in a cool, dry place away from light. This is because moisture, heat, and direct light can diminish the flavor of the spices.
shelf life: they don't technically expire but will start to lose flavor over time. In general, when stored properly, they can last for a year. Do check for discoloration and lack of scent. 

Some spices and most blends have added salt so be sure to read the ingredients.
There's no need to avoid spicy seasonings. But do stick with the mild to moderate spice levels and again, start small. Of course, if your baby shows any kind of reaction or intolerance, you should avoid. 
Just because you don't care for certain flavors, don't assume your baby won't either. Perhaps in trying to expand your baby's palate, yours may as well!
 Have fun together trying out different flavor combinations!
Expect your baby to make faces. This doesn't mean they don't like it. Rather they're becoming accustomed to the taste. So keep offering! 
Keep experimenting! You'll soon develop your flavor intuition and know just how to "season to taste" or adjust a dish that doesn't sing to you.
Suggested Vegetable and Spice Pairings
Introduce your baby to diverse and rich tastes from early on! By doing so, you're helping your baby to establish healthy eating habits that will continue well beyond childhood!
Suggested Protein and Spice Pairings
Additional Resources
Here are 3 different ways to cook vegetables for babies and toddlers - steaming, roasting, steam roasting.
Here are some easy ways to add vegetables to your baby's meals
Introduce beef to your baby safe and flavorful ways!
Sign up for my FREE 5-day email challenge and you'll also receive a super handy Vegetable and Spice Pairing chart!
Share or Save It for Later!
Share: [addtoany]
About Min
Thank you so much for stopping by! I am Min, a Registered Dietitian, a Christ follower, a wife, and a mom to our two miracle babies! Currently, I'm having a ton of fun feeding their tummies and sharing our baby led weaning journey! Follow me on Instagram if interested in seeing daily menu as well as tips and tricks.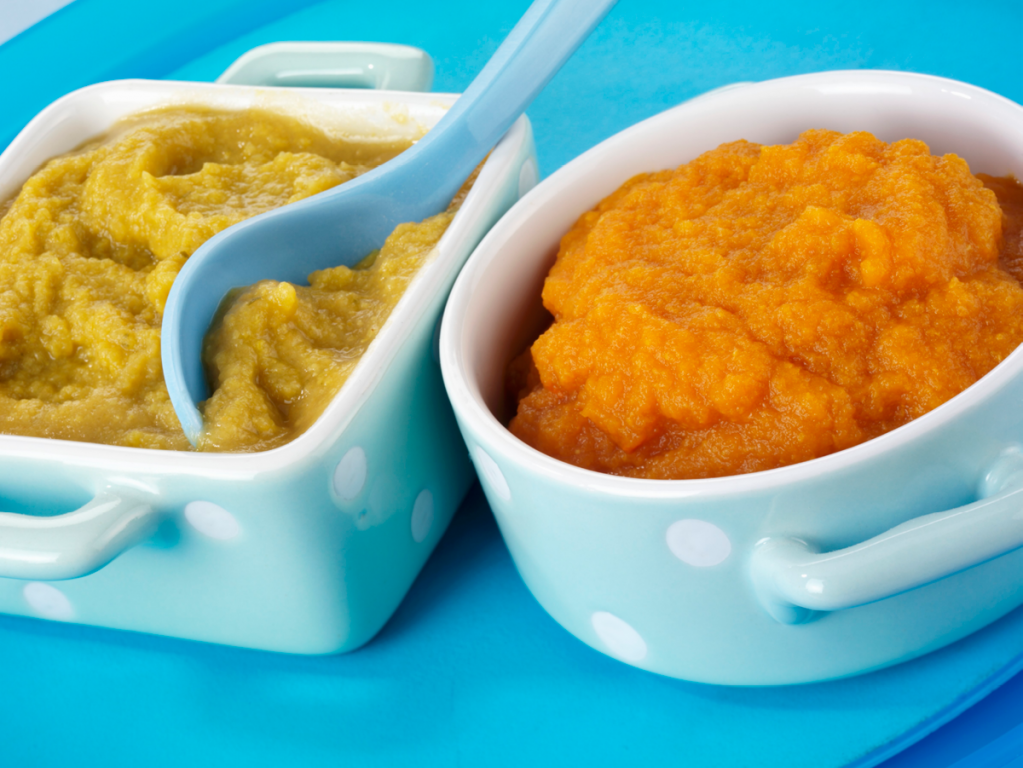 Reader Interactions
Sitemap
Main

About the establishment

News

Attention! Measles!
Interview with Chief Physician
Working hours of St. Petersburg subdivisions GBUZ Polyclinic No. 88
Attention! Bird flu!

Licenses
Vacancies
Press publications
Lean clinic
Volunteering
The trade union organization of our institutions

Divisions

Children's polyclinic branch №57
Children's polyclinic branch №25
Women's consultation №13
Youth Consultation
Polyclinic No. 88
Polyclinic department No. 45
Emergency Department help

Shock, definition, types. Mechanism occurrence, symptoms. First aid for trauma shock at the scene
First aid for fainting, hypertensive crisis, heart attack, stroke bronchial asthma, hyperglycemic and hypoglycemic coma
Hyperglycemic and hypoglycemic coma
The concept of "acute abdomen" and tactics with him

Department of the organization medical care for children in educational institutions (oompd in OO)
Department of paid services

Individual classes with a speech therapist
Infrared sauna

Directions

Pregnancy management
Hydrotherapy
Aerial Yoga (Antigravity)
Gastroenterology
Gynecology and obstetrics
Pediatric cardiology
Pediatric surgery
Pediatric endocrinology
Diagnostics and instrumental examinations

Colposcopy
Prenatal screening
Radiography
X-ray mamography
ultrasound
ECG
Fluorography

Cardiology
Clinical Diagnostic Laboratory
Neurology
Neonatology
Orthopedics
Otorhinolaryngology
Registration of certificates
Ophthalmology
Pediatrics
Psychological assistance for adults

Ask your question psychologist

Psychological assistance for children and teenagers

Ask your question psychologist

Therapy
Urology
Physiotherapy

Acupuncture
Massage
Baby massage
Therapeutic exercise for children

Surgery
Endocrinology
Electrical impedance mammography
Registration of certificate 002 about / y for obtaining a license for weapons

Prophylaxis
Articles
Auxiliary offices
Reviews
Contacts
Write to us
Types of medical care
Patients
Spices and baby food.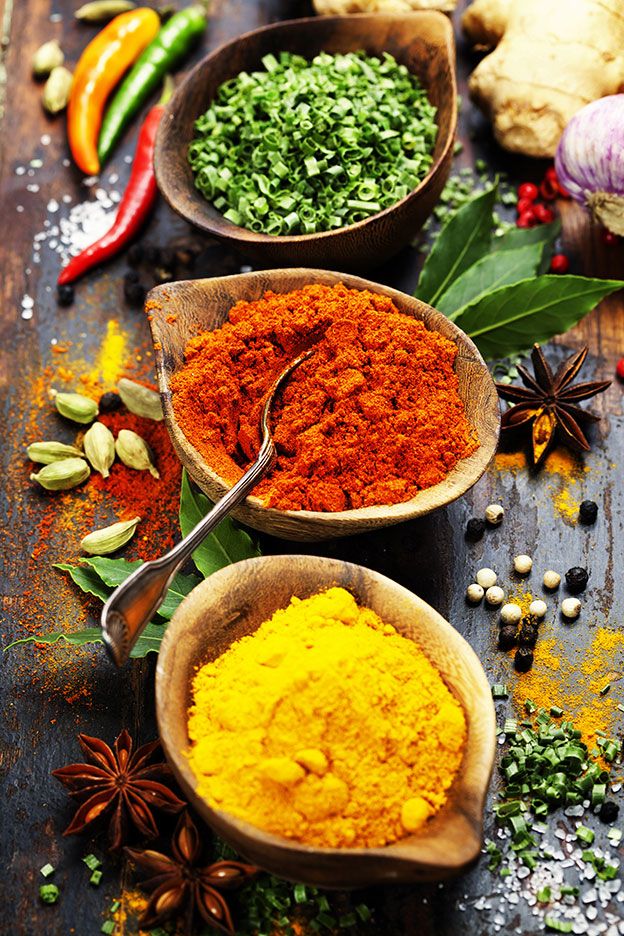 What spices can be given to children.
Although spicy and spicy foods are not recommended for preschoolers, spices are sometimes used in children's food. Some manufacturers of baby food add individual spices even to food for children under one year old (mild white pepper, basil, barberry). An absolute ban remains only on hot spices: black and red pepper and mustard are not used in baby food. Other spices can even have a positive effect - they excite the appetite, diversify the taste. A very small amount of this or that seasoning should be added to food.
Some spices that are recommended to add to dishes for children are listed below
Basil, an annual aromatic plant with the smell of lemon, cloves, mint, pepper, gives a wonderful aroma to meat or vegetable dishes. Basil is a great addition to pasta (various spaghetti and pasta sauces are made from it).
Everyone knows "barberry" lollipops, named after one of their constituents - barberry - red berries of the barberry bush, sour in taste.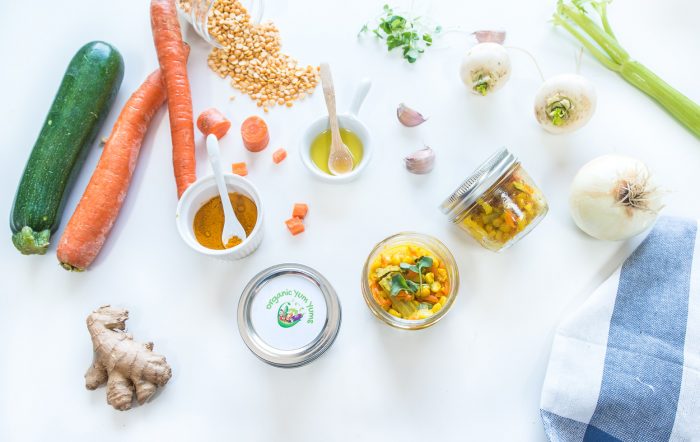 Barberry is used for cooking jam and jam, for pickling fruits, vegetables and meat, served with fried meat, poultry, and game.
Widely used in baby food is such a pleasant and beloved by children spice as vanilla - the unripe fruits of one of the types of orchids. Vanilla is used in the confectionery industry, and also serves as an excellent addition to the curd mass, pancake dough, and dairy products. Vanillin is added to fermented milk drinks, puddings, ice cream and sweets.
When preparing confectionery, biscuits, as well as compote or a drink for children, you can use cloves, an aromatic spice from unblown flowers of a tropical clove tree. It is especially recommended to add cloves to various gingerbread.
Ginger is well known from early childhood for the smell of gingerbread and gingerbread. Soft drinks are also prepared with ginger - for example, ginger lemonade has a peculiar taste.
Cinnamon is well-deservedly popular. Children also eat dishes with cinnamon willingly.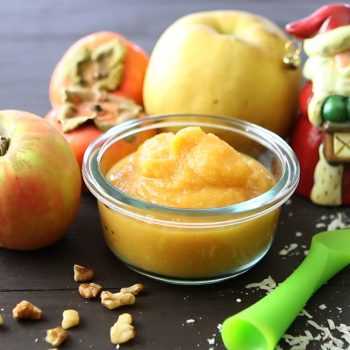 Cinnamon is added to confectionery products (biscuit with cinnamon), it also goes well with apples.
Turmeric (or turmeric) will add a beautiful yellow color and a peculiar, not too spicy taste to the dish. It is used as a seasoning for meat, rice, vegetables, and diluted with water in a small amount will give a bright color to mashed potatoes, pasta or cottage cheese (this can be used to decorate dishes). Bay leaf can also be used in baby food. It has a pleasant smell, improves the taste of soups, broths, second courses, marinades.
Citric acid is also widely used in cooking - a white crystalline powder prepared from lemon juice. However, for baby food, commercially prepared citric acid is not very desirable, and, if possible, it is better to replace it with fresh lemon juice.
Olives are the mature fruits of the olive tree. They are pickled and used as a side dish or to decorate sandwiches and salads. The specific taste of olives is usually not liked by children.