Six month baby food recipes indian
6 months baby food chart with baby food recipes
By Swasthi on August 6, 2022, Comments,
6 months baby food chart with baby food recipes. The best time to start solids for babies is after 6 months. There are many sources suggesting introduction of solids from 3 to 4 months. But an early introduction of solids can lead to more colic, digestive troubles and allergies.
A baby develops digestive enzymes in between 4 to 6 months which are crucial for digestion of foods. It is a good choice to wait until the baby develops these enzymes completely.
A baby typically begins to develop head control from 3 to 4 months and gains strong head to neck muscles by 6 months. A strong head to neck control helps the baby to accept solids well and can easily swallow.
So by 6 months a baby has a better digestive system and a good head control which are needed before the introduction of solids.
Breast milk is the best bet for the overall growth of a baby.
It is recommended to exclusively breast feed a baby for the first 6 months.
As an exception, formula milk is an alternate for women who cannot breast feed baby due to professional, personal or medical reasons.
If you have a baby older than 7 months, you can follow this complete
baby food chart for 8 months old and above
How do you know your baby is ready for solids?
1. The baby's head & neck are stable. This means baby can accept food and swallow.
2. Baby must be able to sit stable with or without support.
3. Shows interest in food when others are eating.
4. Baby must be able to open the mouth when food is offered.
5. Baby is still hungry after breastfeeding or formula feed.
Tips on how to start solids for baby
First consult your pediatrician to confirm if your baby is ready for solids. It is very important to plan well before you introduce any other foods apart from breast milk.
Make your own feeding schedule along with the foods you intend you try and get an approval from your pediatrician.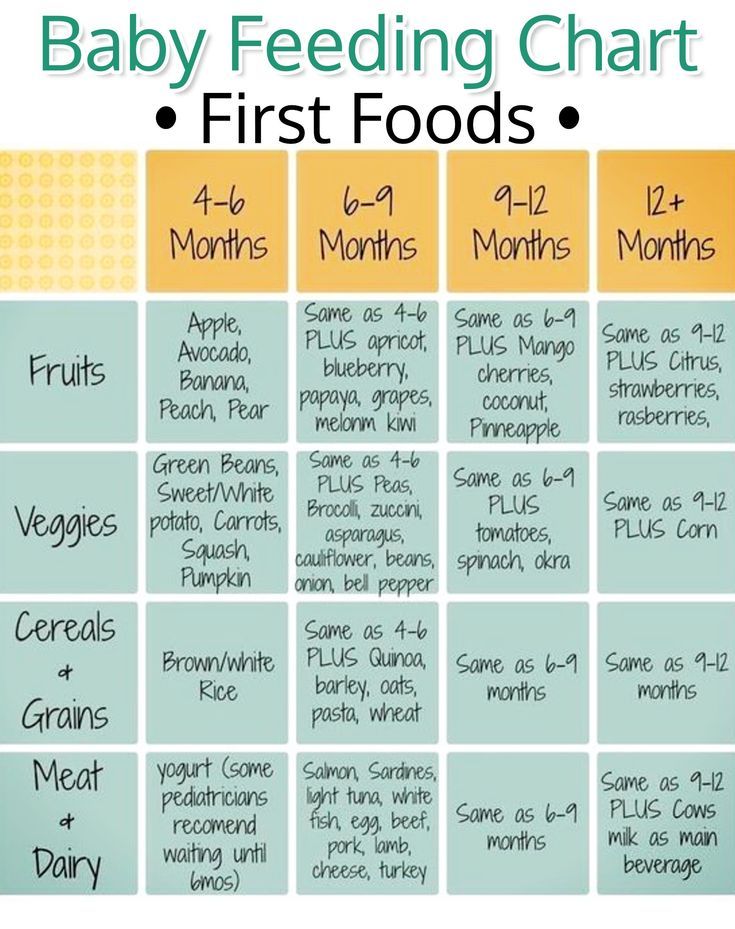 Most clinics and hospitals also provide a diet chart or at least a guide.
I have made this from the guidelines I got from the Clinics here in Singapore. I have followed the same for both my babies.
1. Always start with a single food. Either a fruit, vegetable or grain. Avoid a mixture of foods. You can start with mashed fruit first. The presence of digestive enzymes in fruits helps the baby to digest them better.
2. After a week, while you continue feeding fruit, you can start rice water (kanji), after a week clear dal soup or boiled vegetable broth / water.
3. Always follow the 3 day wait rule for every food you introduce. Wait for the results until the 4th day. Please see the doctor immediately if your baby develops rashes, runny nose, watery eyes, colic etc.
4. Introduce new foods to your baby during breakfast or lunch. Avoid trying new foods during the later time of the day as it is easy to get a control over the problems.
5. A 7 month old baby can eat only a tsp of mashed food initially.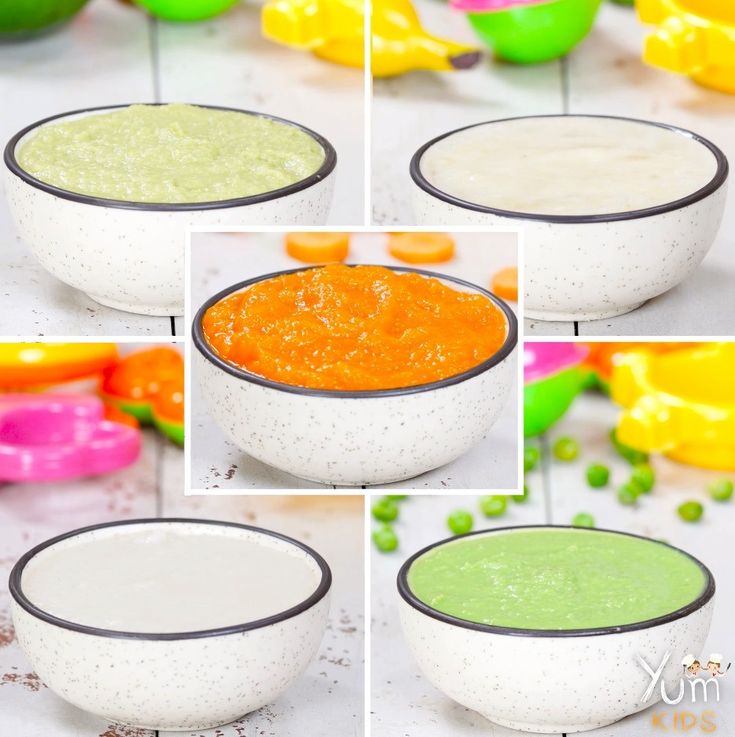 Slowly by 4 weeks increase the quantity to a tbsp and then more.
Helpful tips – introducing solids for baby
1. Use stainless steel or glass bowls and cups for preparation of baby foods. Avoid plastic ware even made of any superior material, including virgin plastic or graded as BPA free. Any kind of plastic ware consists of plasticizers that are used to make the containers flexible.
Plasticizers are similar to BPA and are an endocrine disruptor. Even BPA free plastic and virgin plastic ware have chemical plasticizers. Please use google search for more info.
2. Always feed the baby in a calm, quite environment and in a steady place like – on the lap, in a high chair or on the floor.
3. While feeding, refrain the baby from activities like watching a TV show, playing with a hand held gadget like mobile, and tablet or game devices. Some of these emit radiation that is not good for the baby.
4. Meal time has to be a learning for the baby, speaking to your baby about the food – its texture, taste and color helps the baby to develop a liking for the food.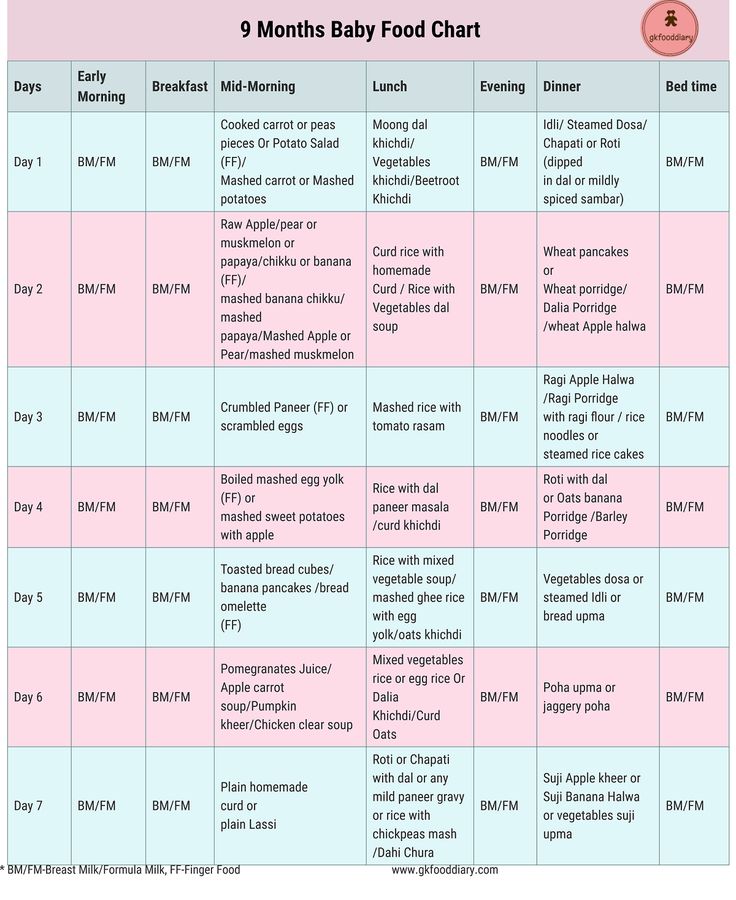 Or narrate a good story to the baby, do not encourage the baby to talk while eating. This may seem to be over disciplined but this is the only way i have found to grow fuss free kids. They will begin to love any food that is served.
5. Introduce water from a steel cup or a glass not from a feeding bottle or sipper. A 90 ml cup is best suited. This makes the transition from teat to cup easy when the baby grows up.
6 months baby food chart
To follow this baby chart please ensure your baby has completed 6 months and you have an approval from your pediatrician for the same.
A baby usually consumes milk every 2 to 3 hours. Solids should be served in between the feeds. Use plain boiled and cooled water to puree the fruits if needed. Avoid mixing milk or any other ingredient with fruit.
The combination of fruit and milk products results in indigestion, loss of appetite, no weight gain and accumulation of toxins.
Clear soups can be used to make pureed rice, oats or ragi cereal.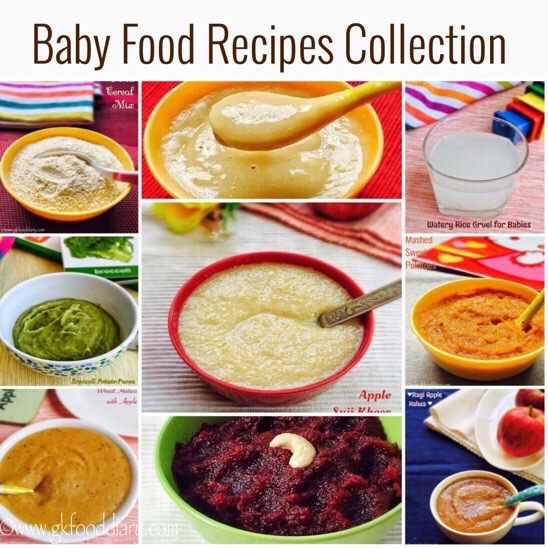 Feeding only clear soups regularly is not a good idea as they lack the nutrition that is provided by a semi solid food or milk.
I have shared a sample baby food chart below which shows the quantities of fruits and vegetables. From the chart (day 13 to day 20), you can replace potato with rice porridge (kanji) or dal soup or ragi porridge.
This is an alternate table which you can follow if your baby is in between 6 and 7 months.
Wake up
Breastfeed or formula milk. What ever time your baby wakes up.

breakfast
7.30 to 8 am fruit puree
One of the following: (only after 1½ to 2 hours of milk). You can use boiled cooled water to thin down the puree.
1. Banana- mash with a fork or run in a blender.
2. Apple- peel,core,steam for about 5 to 6 minutes. Puree in a blender
3. Chickoo (sapota)- mash with a fork and spoon
4.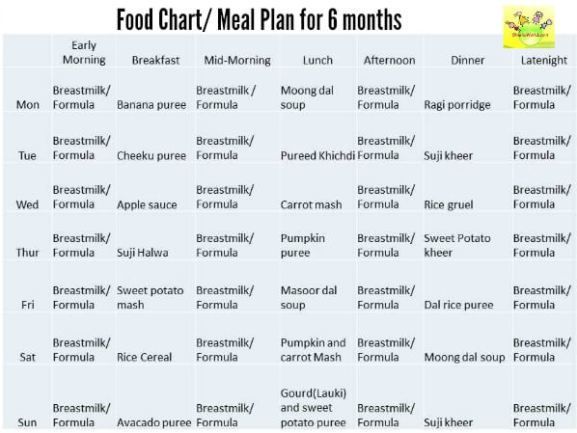 Pear- peel and core, steam for 5 to 6 minutes
5. Papaya – mash with a fork or blend
6. Ripe avocado – add it to a blender and puree

lunch
11.30 to 12.30 pm
After introducing fruits, you can try these. Continue to feed fruits for breakfast.
first 1 week – rice cereal
2nd week apple rice  or rice cereal with boiled carrot
3rd week ragi porridge Or apple ragi or oats porridge Or apple oats Or clear moong dal soup
4th week – Repeat the foods mentioned above. You can also introduce soupy khichdi. You will have to make it following the same method I mentioned for rice cereal above.

rest of the day
Breast feed or formula (only after 1.5 to 2 hours of lunch)

Baby food recipes for 6 months old along with ingredients and instructions to prepare
These are the quantities i followed for my kids i got from the Health Promotion Board,Singapore.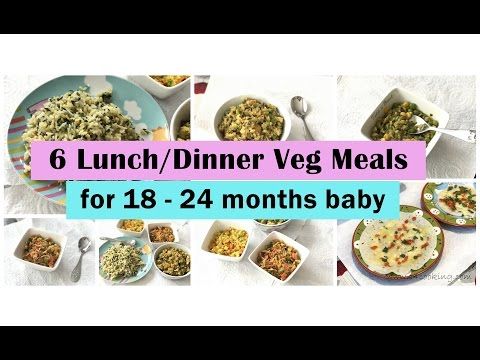 Use any one
Quantity of fruits for 6 months to 9 months
½ small apple
½ small pear
½ cup sapota
½ cup papaya
½ medium banana
How many times can the same fruit be given in a week?
Including a variety of fruits will provide different kinds of nutrients to the baby.
Banana – 3 to 4 times
Apple – daily
Chickoo- daily
Pear- 3 to 4 times
Papaya – 4 to 5 times
Avocado- 3 to 4 times or daily
Do read the complete post before you attempt any of these recipes
More tips on preparing Lunch
from 3 rd week – Rice, ragi or oats. Clear dal soup with veggie.
first 7 days (from 3rd week) -Single grain with milk (formula or breast milk). You can also use gluten free or baby oats or ragi to make porridge.
next 7 days – Rice with a single veggie or apple. You can use steamed or boiled carrots.
VEGETABLES to prefer
1. carrots
2. pumpkin
LENTIL/ DAL to prefer
1. moong dal
2.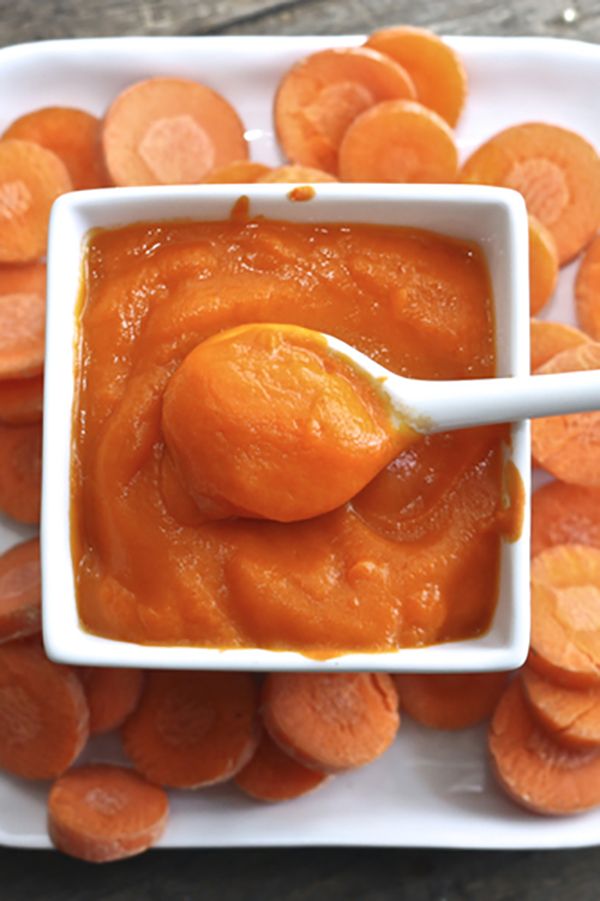 toor dal
About Swasthi
I'm Swasthi Shreekanth, the recipe developer, food photographer & food writer behind Swasthi's Recipes. My aim is to help you cook great Indian food with my time-tested recipes. After 2 decades of experience in practical Indian cooking I started this blog to help people cook better & more often at home. Whether you are a novice or an experienced cook I am sure Swasthi's Recipes will assist you to enhance your cooking skills.
Follow Swasthi's Recipes
Sign up to receive awesome Swasthi's Recipes in your inbox *
Popular Recipes
Featured Recipes
Baby food recipes - 6 to 18 months
By Swasthi on August 26, 2022, Comments, Jump to Recipe
Baby food recipes – A collection of homemade Indian baby food recipes for 6 10 18 months babies.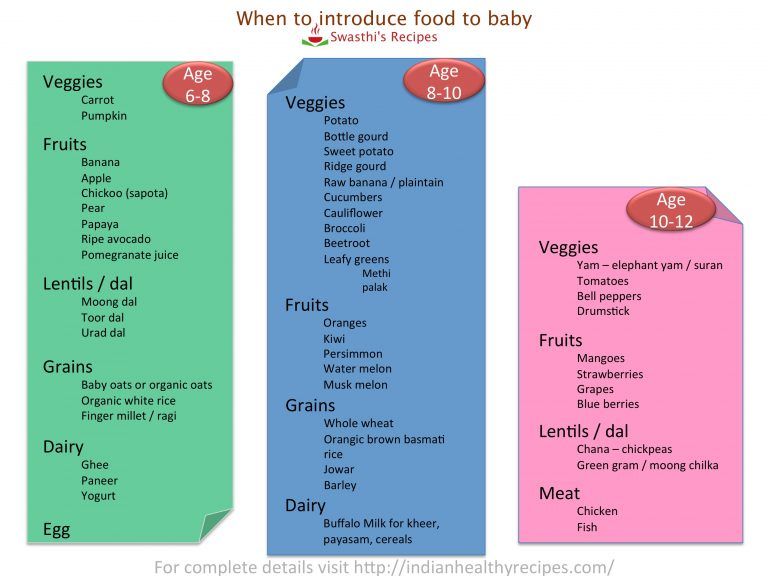 If you are a new mum, you can check this Baby food chart for 6 months baby. If you have a baby older than 7 months then you can check this Indian baby food chart for 8 months & above. You can also take a look at the best foods to gain weight in babies & toddlers. This post contains a list of all Indian baby food recipes available on this blog.
I have also included a few sample baby food recipes in the recipe card. All the recipes are tried and tested and have been served for both my babies.
If your pediatrician has suggested you to start, then You can start with a single fruit, single veggie and then single grain. For more details please check this post on How to introduce solids to baby.
I highly recommend reading every line of the baby food posts on this blog as they can guide you extensively.
Baby food recipes – babies above 6 months
How to make baby rice cereal
Apple rice
Ragi porridge for babies
Apple Wheat porridge
Apple ragi (try ragi and apple separately first, then try together)
Khichdi for babies
Methi khichdi
Moong dal soup
Carrot almond baby food
Potato rice
Barley baby cereal
Sago carrot kheer for babies
Sabudana kheer for babies
Wheat cereal for babies
Soft idli recipe
Milk oats porridge
How to make ragi flour for babies
Oats porridge with vegetables (blend till smooth)
Sweet potato rice
Apple oats
Babies above 8 months
Sprouts soup
Urad dal khichdi
Raw banana rice
Ven pongal.
please mash the rice well and remove the pepper corns. You can also puree it.
Curd rice. Puree if desired, skip tempering.
Curd oats
Moong dal halwa
Ragi idli
Baby food recipes for babies above 11 months
These need to be pureed before serving
Dalia khichdi
Oats vegetable khichdi
Sweet corn soup
Barley soup with vegetables
Chickpeas toddler food
Chickpeas soup (for babies above 15 months)
Badam milk. pls consult your doctor and use buffalo or goat milk, avoid cow's milk.
Set dosa
Banana milkshake
Lassi (avoid salt and sugar)
Neer dosa
Kambu dosa
Sample Indian baby food recipes
Prep Time10 minutes
Cook Time20 minutes
Total Time30 minutes
Servings2
AuthorSwasthi
Ingredients for 6 months baby food recipes 1 – Any one of the following (refer notes)
▢ ½ banana
▢ 1 sapota
▢ ½ papaya
▢ 2 tbsp cooked rice
Ingredients for 7 to 8 months baby food recipes 2 (refer notes)
▢ 2 tbsp rice or 2 tbsps ragi or wheat flour
▢ 200 ml water
▢ 1 small apple or banana
▢ 1/8 tsp ghee homemade (refer notes)
Ingredients for 8 months baby food recipes 3
▢ 1½ tbsp rice aged rice
▢ 1½ tbsp dal (toor or moong dal)
▢ 1½ tbsp carrots chopped
▢ 200 ml water
▢ 1/8 tsp ghee homemade
Ingredients for 8 months baby food recipes 4
▢ 2 tbsp rice
▢ 1 baby potato or 2 tbsp chopped
▢ 1 pinch carom seeds powder (ajwain powder)
▢ ¼ tsp ghee homemade
Making 6 months baby food recipes
▢

Make sure you follow the 3 day test rule for every food you introduce. Wait for the results until 4th day.

▢

To make the baby food, Mash any one of the fruits – banana, papaya, sapota very well until smooth.

▢

If desired add it to a blender and puree until smooth. To thin down add a few spoons of boiled and cooled water. Fruit puree is ready.

▢

If using cooked rice, then puree together rice and any of the fruit – (banana, papaya, sapota or steamed apple) along with some boiled and cooled water. Fruit flavored rice is ready.

▢

You can also feed only steamed apple. Peel and chop the apples. Bring half cup water to a boil and add the apples to it.

▢

Cook until the apples are slightly tender just for a minute or 2. Cool and puree with rice or just the steamed apple. Apple puree is ready.
Making 7 months baby food recipes
▢

Wash rice and soak in water for at least 30 mins.

▢

Pressure cook on a medium flame for 2 to 3 whistles. You can also cook in a pot until soft.

▢

Apple flavored rice cereal : When the pressure goes  down, open the lid and add grated apple. Cover and cook for 2 to 3 mins. Cool and make a smooth puree. If needed add some boiled and cooled water. Add few drops of hot ghee. Apple flavored rice is ready.

▢

Banana rice cereal : Cool the rice completely. Add banana and rice to a blender and make a fine puree. Pour few tbsps boiled and cooled water if desired.
Making 8 months baby food recipes
▢

Wash rice and dal in a cooker or pot a few times until the water runs clear. Add grated carrots and pour water. 

▢

Pressure cook for 2 to 3 whistles on a medium heat. If cooking in a pot add more water as needed.

▢

When the pressure goes down, using a masher mash the food to smooth. This is the stage you must be teaching you baby to eat mashed foods. Reduce feeding pureed foods. Add ghee to hot food and serve warm. Rice dal baby food is ready.
Making 8 months baby food recipes
▢

Soak rice until water runs clear. Soak for 30 mins and cook along with potato until soft for 3 whistles. Mash the rice well and add ghee. Feed warm. To prevent colic you can add a pinch of ajwain powder. Potato rice is ready.
The nutrition values are only for the banana flavored rice. These are approximations only.
Please follow 3 day wait rule for every food you introduce.
Alternative quantities provided in the recipe card are for 1x only, original recipe.
For best results follow my detailed step-by-step photo instructions and tips above the recipe card.
Nutrition Facts
Baby food recipes
Amount Per Serving
Calories 45
% Daily Value*
Potassium 105mg3%
Carbohydrates 10g3%
Sugar 3g3%
Vitamin C 2.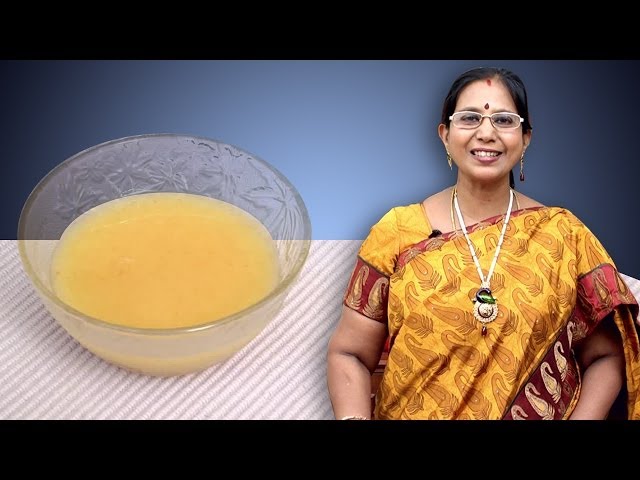 6mg3%
* Percent Daily Values are based on a 2000 calorie diet.
Tried this recipe?Mention @SwasthisRecipes or tag #swasthisrecipes!
© Swasthi's Recipes
step by step
About Swasthi
I'm Swasthi Shreekanth, the recipe developer, food photographer & food writer behind Swasthi's Recipes. My aim is to help you cook great Indian food with my time-tested recipes. After 2 decades of experience in practical Indian cooking I started this blog to help people cook better & more often at home. Whether you are a novice or an experienced cook I am sure Swasthi's Recipes will assist you to enhance your cooking skills.
Follow Swasthi's Recipes
Sign up to receive awesome Swasthi's Recipes in your inbox *
Popular Recipes
Featured Recipes
diet for a 6-month-old baby with breast and artificial feeding, an approximate menu for a week in the table, a diet for a day
Published: 02/10/2021
Reading time: 4 min.
Number of reads: 185012
Author of the article: Ponomareva Yuliya Vladimirovna
Pediatrician, candidate of medical sciences, allergist-immunologist
Changes in a child in the first year of life are very rapid, and each month is not like another. The 6-month milestone is very important, it is largely evaluative and transitional. By this age, most babies have doubled their birth weight, are about 15 cm tall, and some babies have already erupted their teeth. The age of 6 months is also transitional in terms of nutrition. Breast milk or an adapted formula is still the basis of the diet, but with the beginning of the second half of life, all children, without exception, should begin to receive complementary foods. Despite the general graph of growth and weight gain and indicators of psychomotor development, the status and diet of children at 6 months can be very different.
Content: Hide
The first feeding of 6 months
The start of complementary foods at 4-5 months
The second half of life
for a week for a child at 6 months
The first feeding of 6 months
If the baby is healthy and breastfed, and his mother eats a full and varied diet, exclusive breastfeeding is possible until this age.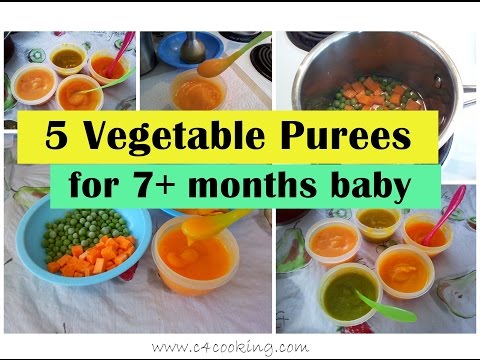 Cereal complementary foods in this case are preferable to start. This is due to the high energy and nutritional value of cereals, the ability to significantly enrich the baby's diet with a delayed start of the introduction of complementary foods.
However, the rate of expansion of the child's diet in this situation will be accelerated. Before the 8th month of life, it is necessary to introduce all basic food groups into the baby's menu, since in the second half of the year the need for additional intake of nutrients and micronutrients is very high. Another reason explaining the importance of the rapid introduction of complementary foods is the formation of immunity of the immune cells of the intestine to ordinary food. If a child is introduced to these foods at the age of 4-8 months, the risk of developing food allergies has been proven to be reduced.
Complementary feeding starts at 4-5 months
In today's life, the nutrition of a nursing mother, unfortunately, is not always complete.
Therefore, for most breastfed babies, complementary foods already need to be introduced from 5 months in order to prevent deficient conditions.
If a child is bottle-fed, then by the 4th month of life, the baby will not have enough adapted formula alone, and in this group of children, the timing of the introduction of complementary foods usually shifts a month earlier than in breast-fed babies. Accordingly, by 6 months, children will have vegetable puree and gluten-free porridge (buckwheat, corn and rice) in their diet. In the first half of life, monocomponent meals are used (that is, from one type of grain and vegetables), prepared on the basis of water, breast milk or an adapted mixture.
Fruit puree and juice can be another possible complementary food for children under 6 months of age without allergy symptoms. In a child with a risk of developing or manifesting allergies, the timing of the introduction of fruit complementary foods is shifted to the 8th month.
Second six months of life
Children over 6 months of age can supplement their diet with cereals containing gluten.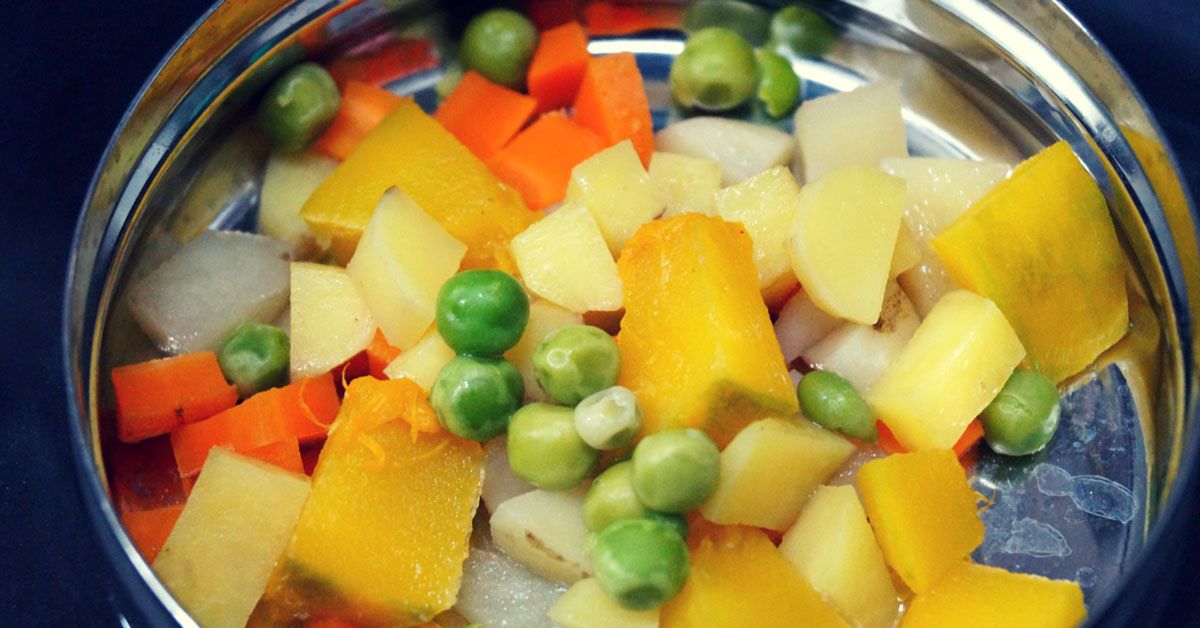 First of all, these are oatmeal and wheat porridge, and then multi-cereal dishes with the addition of other cereals (millet, barley, rye). If the child does not have any manifestations of allergies, milk porridge can be included in the menu at this age. Bebi Premium industrial baby food products include specially prepared milk that is safe to use in healthy babies in the first year of life.
From the age of 6 months, the baby's diet is expanded with such important products as meat and cottage cheese. These products are a source of high-quality protein, fats, and are also rich in minerals such as iron, calcium, and phosphorus. Pediatricians and nutritionists recommend introducing meat and cottage cheese as part of combined dishes based on a fruit and vegetable and / or grain component in a ratio of 1 (cottage cheese / meat): 4–5 (fruits / vegetables / cereals).
To enrich the diet with polyunsaturated fatty acids in the second half of the year, the menu includes vegetable oil in the amount of 3–5 grams per day, which can be added to the complementary food dish.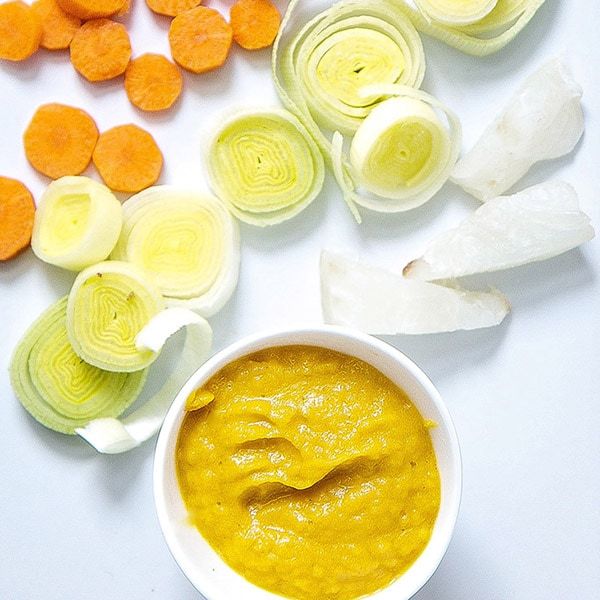 The volume of each feeding is approximately 150-170 ml, and the child can already stand up to 3.5 hours between meals.
In the table below, we offer a menu of 6 months for a week for a child who started receiving complementary foods at the age of 4-5 months, and by the time the second half of life begins, dairy-free gluten-free cereals, vegetable and fruit purees have already been introduced into his diet.
1st day
Seeing
0065 50
Lunch (12.30)
vegetable soup with beef, olive oil
100/30/3
compot of drocked 9006, 9006 9
Afternoon snack (16.00)
Plum puree with cottage cheese
60/40
Breast milk/formula
60 062
food reception
menu
ml/g
Early morning
breast milk/mixture
150
Milki
& Bashas Breakfast (09 cherry Bebi Premium»
100
0065 Breast milk/mixture
150
children's soluble cookies "BEBIKI" Classic
GRUSHERS with rice and Claus
GRUSHIOUS WITH RISE and CRETURE 30
Bebi Premium Kids Instant Herbal Tea
50
Bedtime 065 Breast milk/formula
150
Rate the article
(Number of votes: 20, average 4.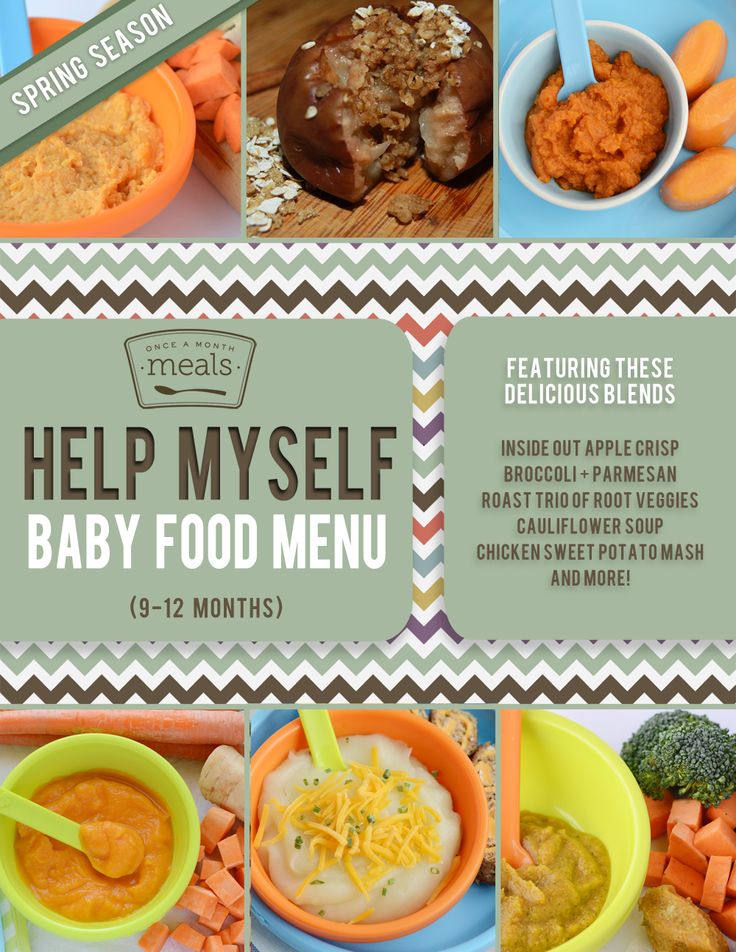 8)
Share with friends:
description, content, interesting facts and much more about the film
A civil trial begins in Beirut, which caused a wide public outcry. A large number of reporters gathered outside the courthouse. The plaintiff is juvenile prison inmate Zein Al Hajj and is represented by lawyer Nadine Al Alam. The defendants are the plaintiff's parents, Suad and Salim Al Hajj, and their lawyer, Salid Tamer. The judge asks Zane how old he is. I don't know, ask them, - the boy nods towards his parents. Nadine Al Alam reports that her client does not have any metrics or other documents. The fact of his birth was not registered with a government agency, and Zayn's parents do not seem to know the exact date of his birth. According to the medical examiner's report, Zane was approximately 12 years old at the time he committed the crime for which he had previously been sentenced to five years.
The judge continues: now you are serving a sentence, for what? I stabbed the bastard. And why is there such a fuss on television and in the press because of you? I want to sue my parents. For what? Because I was born.
Shortly before. Zane buys tramadol from a pharmacy, presenting a dubious prescription. Who is the medicine for? For Mom. Why didn't she come herself? She had her appendix removed. At another pharmacy, the boy reports that the drug is for his mother, who has broken her spine. Where is your father? He is paralyzed.
Zane with her mother and sister crush the tablets, prepare a solution from them, in which the clothes are soaked. Dried things Suad takes his eldest son Ibrahim to prison. She is talking to him on the phone. Ibrahim tells his mother that they started charging 15 bucks a dose. But only my hands hurt from the fact that I have to wring out clothes all the time. Souad rejoices: our "special juice" is already more expensive than meat.
Zane works as a peddler at Assad's shop.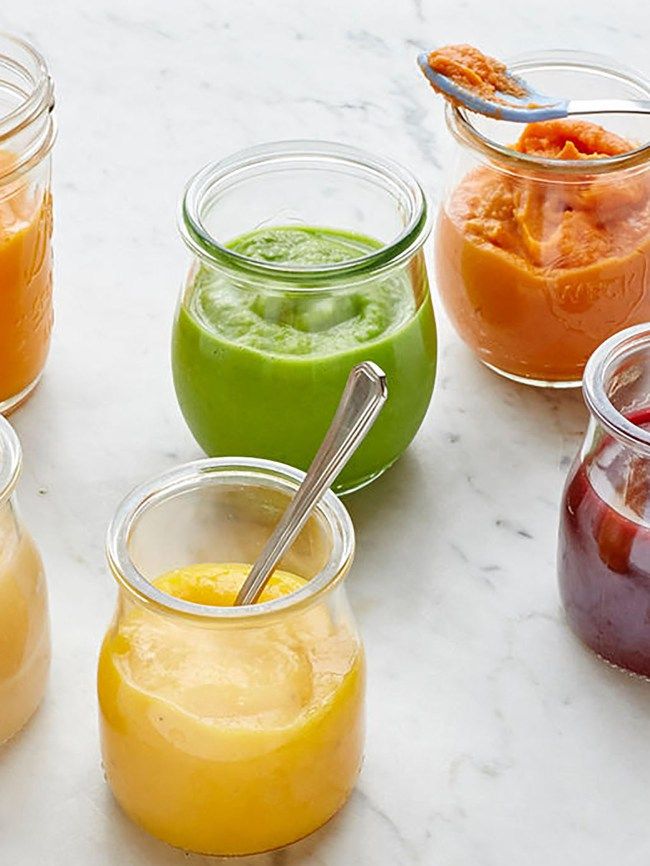 He is paid with groceries, bottled water and cigarettes (for the mother). Assad also asks Zayn to give his sister Sugar a couple of packs of freeze-dried ramen noodles and liquorice. Zane is angry, on the way home he throws these goodies in the trash can. At home, Suad grumbles: why did he bring rotten vegetables? Assad is not happy with you? Sugar wonders if Zane brought ramen and licorice. The Al Haj family lives in nightmarish conditions. Numerous children sleep side by side on the floor. At night, Zane hears the rhythmic creaking of the old sofa where his parents settled down.
In the morning, Zane discovers blood stains on the sheet where Sugar slept. Zane and her sister go outside to sell vegetable "juice". They tout their product, which is pieces of vegetables soaked in water. Zane notices that Sugar's shorts are stained with blood. He takes his sister to the toilet, where he washes her panties. Zane forbids telling her mother about this: if she finds out
, she will give you to Assad.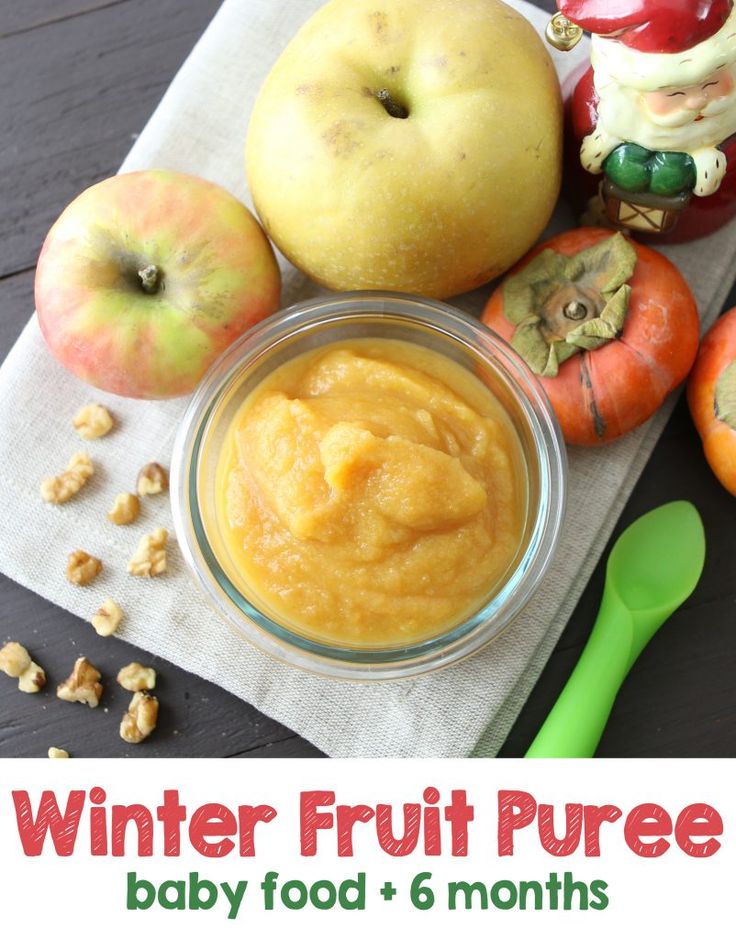 But Assad is good, he gives me free ramen and liquorice. No, he is a bastard. Ban you in a room with rats, feed you all sorts of shit, and we won't see each other again. Zane gives Sugar his T-shirt to use as a pad for now. Then he steals a pack of feminine hygiene products from Assad's shop. And don't leave the pads anywhere, I'll show you where to hide them.
Zane starts talking about school with his parents. Salid believes that it is better for his son to continue working for Assad, and he does not need to learn to read and write. Suad says that students at the school are given different things, they get food. Zayn wants to agree with Assad that he will go to school in the mornings and work after school.
After some time, when he comes home from work, Zane sees that Assad and his father came to them, they brought live chickens, and now they are negotiating something with Salid, Sahar, smartly dressed and made up, sits next to him. Zane is furious, he tries to upset the matchmaking process.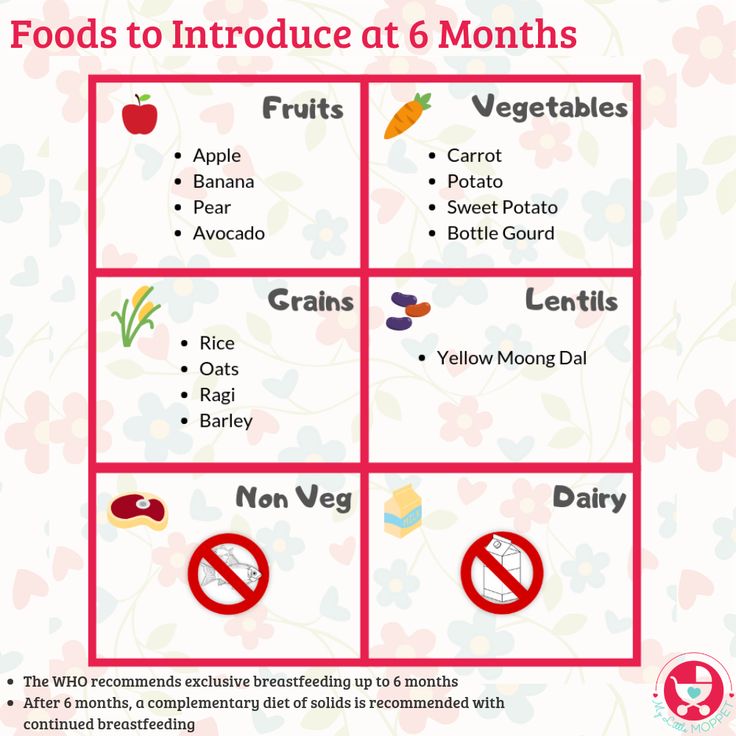 Suad is holding him back: do you want us to be evicted from here? Be quiet!
In the morning, Zane wakes up Sugar and encourages her to run away from home. He collects things, pulls out money from the stash, steals food from Assad's shop. Zane asks the bus driver how much the ticket to Cola costs. Thousand. And if I put my sister on her knees, will you take us for a thousand? Agreed, bring your sister. Zane goes home for Sugar. But the parents were already going to give Assad. The girl is crying: I want to stay with my brother! Zane tries to recapture his sister from his parents, but they beat him up and curse him. Salid takes his daughter away. Zane gets in a fight with his mother and runs away from home.
At the trial, Salid testifies: I tried for her good, I wanted to marry her so that she would at least have a bed and food. The judge asks: what happened? Salid says: I did not expect this. My son stabbed a man with a knife. But maybe it's not our fault? It's not my fault that I was born and grew up in such conditions.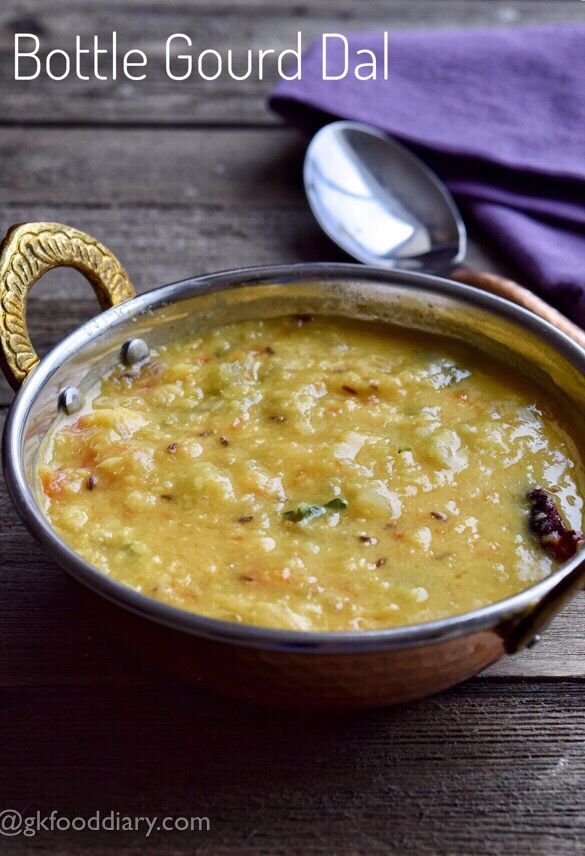 If I had a choice, I would be better than all of you. When I go out into the street, they will spit on me, people think that I am some kind of animal, an animal. But I was taught: without children, you are not a person, children will become your support, and they broke me, broke my heart, disgraced me. I curse the day I got married.
Zane is on the bus alone. An old man in a suit that resembles that of Spider-Man sits down next to him. Zane tells his fellow traveler that he should have a spider painted on his chest. He replies: I don't need a spider, I am a Cockroach Man. And who are you to Spider-Man? Cousin. The old man asks the boy: what is your name? Zane. Where are you going? To Grandma. Here she will be delighted, but nobody needs me. The old man asks the driver to stop the bus, he needs to get off. Zane sees that Cockroach Man is going to an amusement park where he works as a barker. The boy rushes after him. He looks for the Cockroach Man in the park, but can't find him.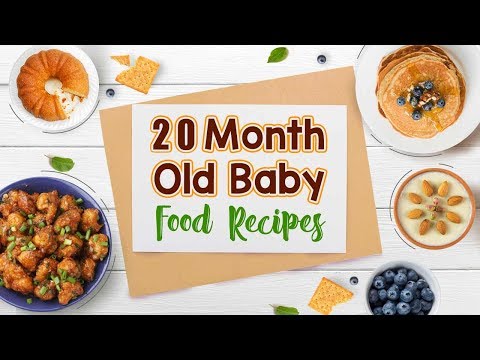 Zane spends the night there. In the morning he gnaws dry noodles, drinks it down with water. He turns to the dark-skinned cafe cleaner: is the owner here? Why do you need him? I'm looking for a job. What? Any. A young woman (her name is Rachel) gives him tea.
Zane spends the whole day looking for work, but he is denied everywhere. Rachel hides her child in a locked toilet stall. On the sly, she breastfeeds him, puts him back to sleep. After work, she hides her little son in a bag on wheels and takes her away. Zane catches up to her: do you have any food? Rachel brings the boy to the squalid hut where she lives. She washes the boy with her son Johan, feeds Zane porridge, puts him to bed. In the morning, Rachel arranges with Zane to look after Johan while she works. The baby must be fed with expressed breast milk, do not let him cry for a long time (otherwise the neighbor swears). You can't leave your home either.
Zane becomes Johan's babysitter. He changes his diapers, bottle feeds him, entertains him, cradles him.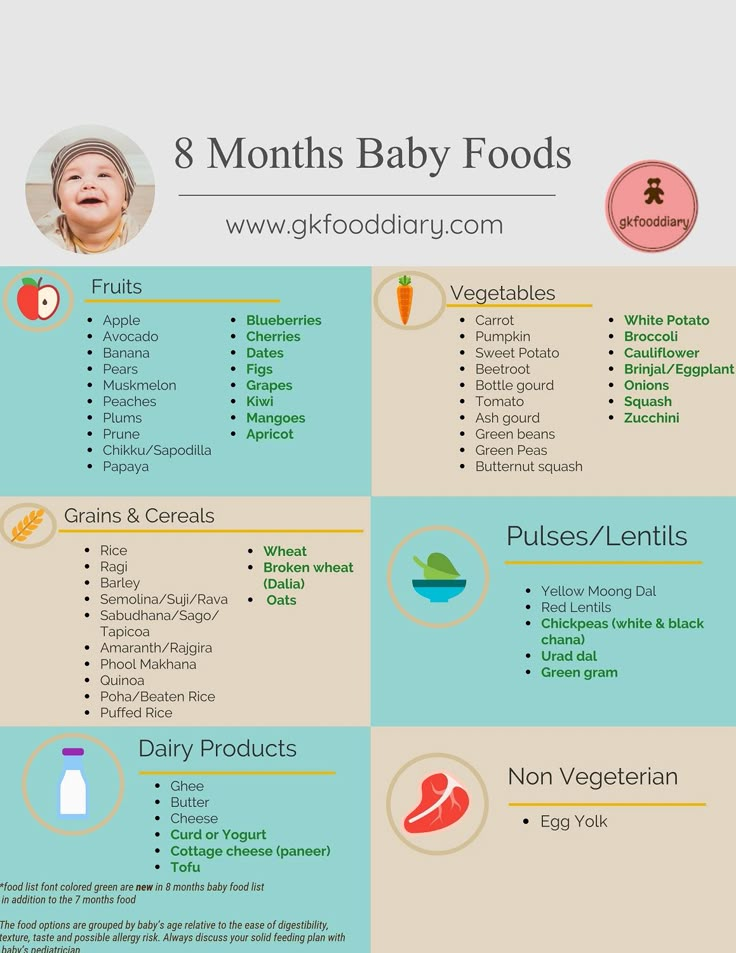 Rachel complains to her friend that she needs a new residence permit, the old one is already expiring. But it will be very expensive - at least fifteen hundred dollars, and she does not have that kind of money.
On the day when Johan turns one, Rachel brings a cake with a candle half-eaten by the cafe visitors from work, arranges a tea party at home. Rachel asks Zane: How old are you? I don't know, maybe 12. How many brothers and sisters do you have? A lot of. Do you miss them? Yes, especially for Sister Sugar. Where is she? Husband. Zane lies about how fun his sister's wedding was.
Rachel Eros Shefar answers questions from the judge. Do you know why you were detained? Because of the residence permit. Where did you work? From the age of six I worked for Madame as a maid. Did she beat you? No, madam was very kind to me. Why did you leave her? I fell in love with one man, got pregnant from him. I was afraid that the police would take my son away and then send me out of the country, so I left the madam.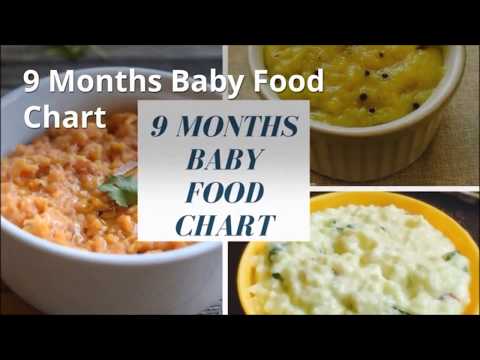 You left Johan with Zane and went to work. Did he take good care of him? Were you afraid that Zane would harm the child? The first few days I was worried about my son, but then I began to trust Zane. They were like brothers to each other. You didn't expect him to do this to a child? No, but I don't blame Zayn for that, I know what kind of person Asparo is. Who is Asparo? He forged my residence permit.
Rachel comes to the El Ahad market where Asparo trades. She says that she could not collect one and a half thousand dollars, she asks to make documents for her at a discount. Asparo claims that the document he is going to sell her is not a fake. It belonged to a deceased woman who has no relatives. Therefore, there will be no problems with him. Asparo issues an ultimatum: either Rachel finds the missing amount in a week, or let him pay for the document of his child. Rachel does not want to part with her son. Asparo says that now the child has no future, and he will find a family for him, where the baby will be well taken care of.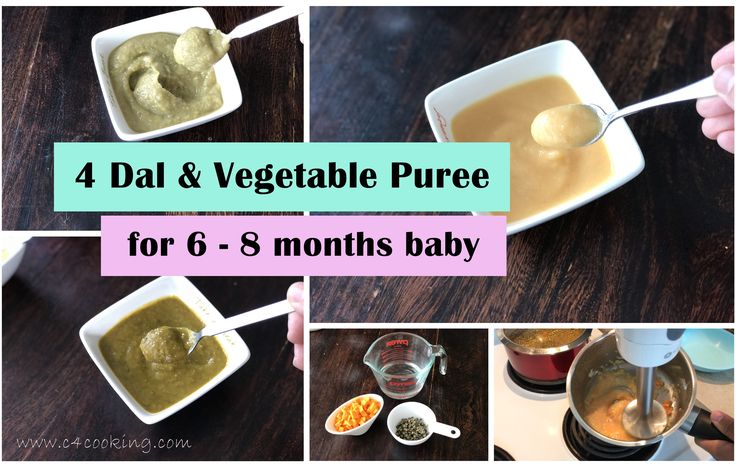 Rachel asks her employer to give her an advance, he refuses.
Rachel turns to Johan's father for help. This is the gatekeeper in the house where her previous owner, Jacqueline, lives. He fears that both of them will be sent out of the country if they find out about the child. But he managed to steal Rachel's ID from Madame.
Rachel incites the Cockroach Man (his real name is Harut) and his friend Daad to pull off a scam. Daad will impersonate Jacqueline, who allegedly hands over the maid to a new guarantor, whose role is to be played by Harut. The three of them come to the notary. "Jacqueline" claims that her children in Canada found her a Filipina maid, which is much more prestigious than an Ethiopian. Harut introduces himself as an Armenian businessman who wants to give a gift to his wife. The notary asks for the address and phone number of the electronics store, which is allegedly owned by the new guarantor. Harut mutters something unintelligible.
Rachel at the hairdresser's, they cut off her long hair and give money for it.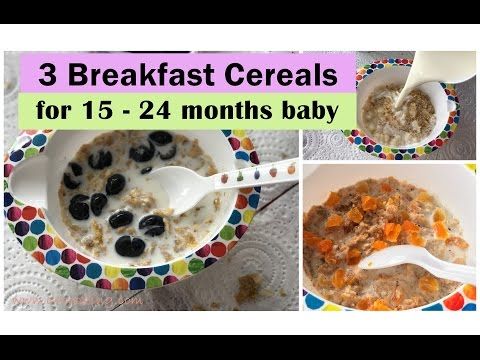 In the hut, she hides the bills in a stash. Zayn sees it.
In the morning, Rachel tells Zane that she will go to the El-Ahad market. She leaves the hut and does not return even at night. The next day, Zane takes Johan to the amusement park. At the cafe, he is informed that Rachel was not there. And in the El Ahad market, Asparo trades. Zane manages to find him. Asparo is interested in: who are you Rachel? Relatives. Do you want to eat? Asparo asks his assistant for Zeynufalafel and sodas. He tries to contact Rachel, but her phone is off. What should I tell her if she shows up? What we were looking for.
Zane sits down to eat. He asks a girl who sells some goods to open a soda for him, offers her food. She refuses. The girl says that her name is Maysun. She asks about Johan: did you steal him, or are you using him to beg? This is my brother. Something you don't look like. In our family, all children are born dark, and then brighten.
Rachel is in prison, she was detained because of an expired residence permit.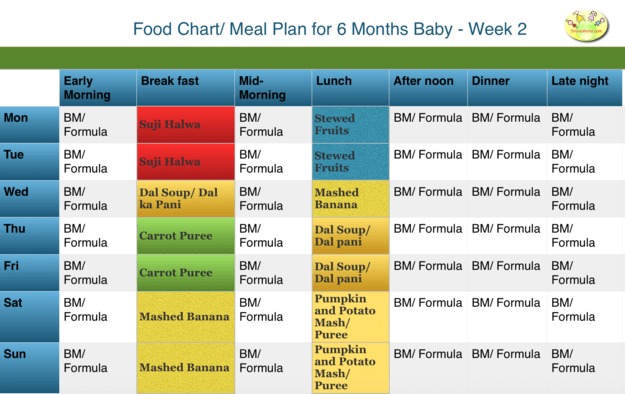 She expresses milk in the toilet, cries: forgive me, my son.
Zane returns to the hut. Johan is crying from hunger. Zane takes money from Rachel's stash, buys baby food. Johan refuses him. Zane takes ice out of the fridge, sprinkles it with sugar. She and Johan suck on ice cubes together. Then Zane buys fish and fries it. The tank is running out of water. Zane is indignant: your mother doesn't give a damn about you! She's worse than mine.
Zane steals a skateboard from the neighborhood kids. He attaches a hefty tank to it, it turns out something like a stroller, in which he begins to carry Johan. Zane comes to the market again, finds Maysun there. He asks where she gets humanitarian aid. The girl says that it is only for refugees from Syria. And she also shares her plans to leave for Sweden, where no one is outraged that refugees have come into the country, they give migrants housing. Asparo can send to Sweden, it costs three hundred dollars. Zane says he wants to go to Sweden too.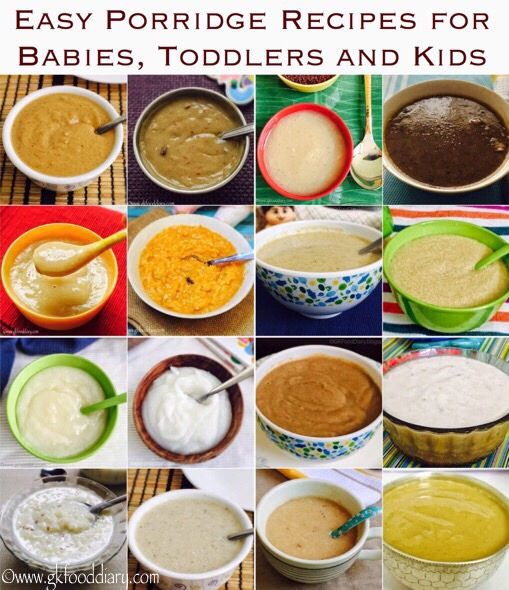 Zein invents a legend for himself that he is a Syrian refugee, this allows him to receive humanitarian aid: some food, baby food and diapers for Johan. He feeds the baby dry formula. Zane rents an empty water tank in the hut, tries to sell it at the market. Zane notices Aspar. He claims that Johan looks sick. But a good family is ready to take care of the baby, Aspar promises to pay Zane five hundred dollars for the child. Zane asks Aspar if he can send him to Sweden. Yes, even to the moon! Only persuade Rachel to give Yohan. And then you already stink like dogs.
Zane persuades the car wash workers to let him and Johan wash up. After that, he collects water there and washes clothes. In the pocket of his shorts, he discovers the recipe. Zane buys several packs of tramadol from the pharmacy, crushes the pills, and prepares a solution. He sells this swill in the slums until they start to persecute him from everywhere.
One day, returning to the hut, he finds a lock on the door.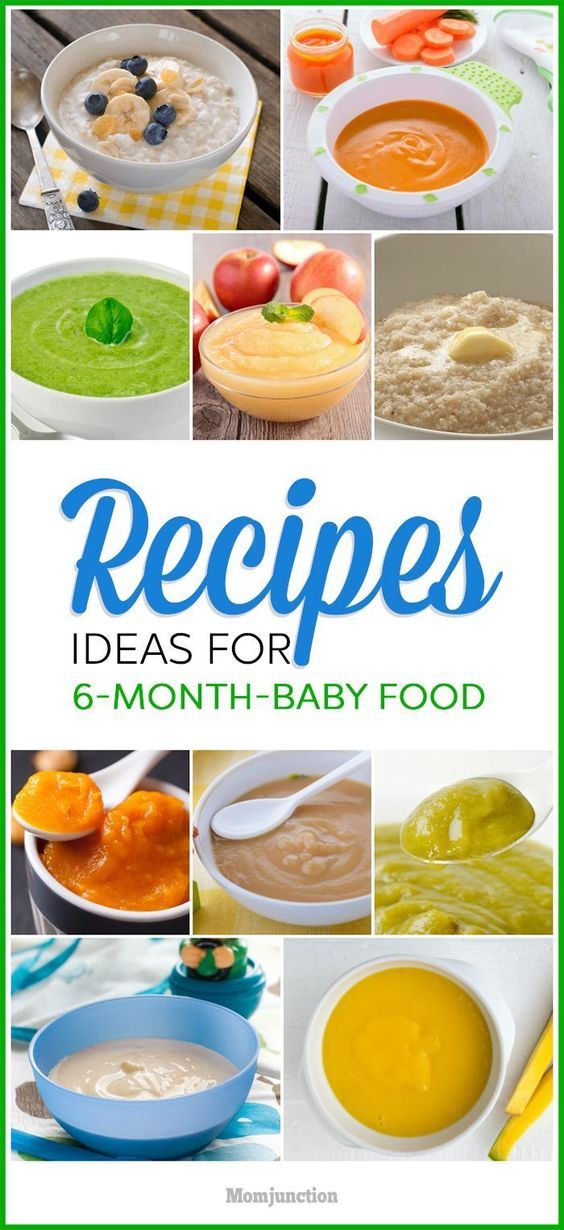 All his belongings are thrown out into the street. Zane tries to knock down the lock to get to the cash stash that was left inside. He is driven away by a neighbor who threatens to call the caretaker.
Zane is forced to give Johan, to whom he has become very attached and fond, to Aspara. He gives Zane $400 and keeps a hundred for food, which he promises to supply before being sent to Sweden. But for departure, at least some documents are required. Zane follows them to their parents. They greet him with reproaches: where were you, bastard! Zane demands to give him documents. Salid says to his son: we are insects, parasites. Either accept that you will live without documents, or you can throw yourself out the window right now. Then he shakes out the box of papers: yes, I have a lot of documents. Here's the eviction notice, here's the paperwork from the hospital that hurts to look at. Zane notices that his mother is in mourning. He screams: who got to the hospital? Then he realizes that it is about Sugar.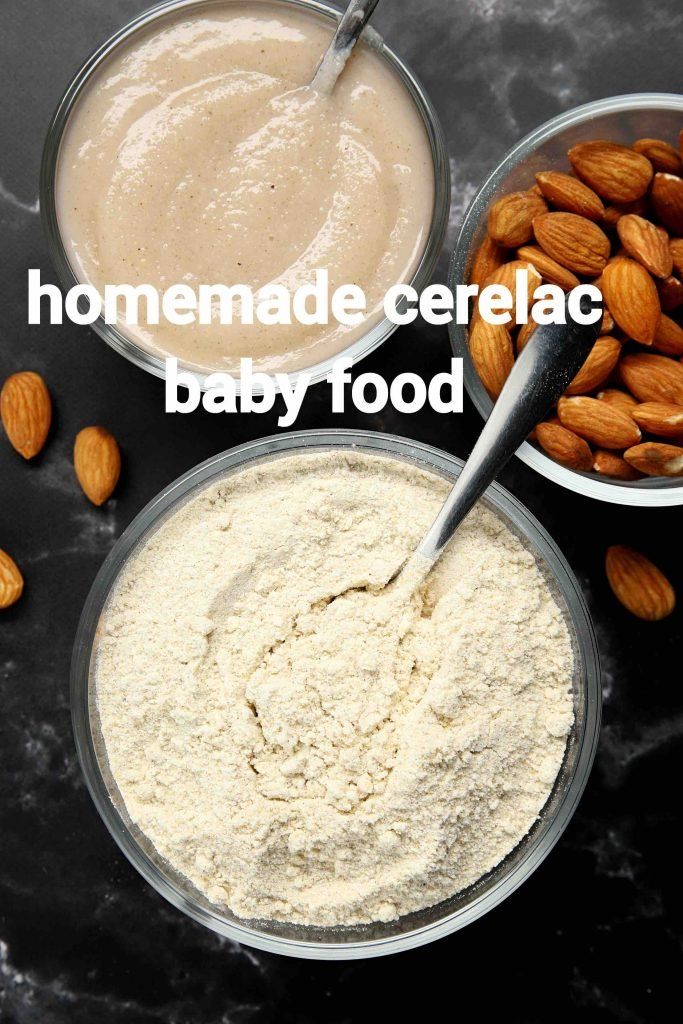 Zane cries: what did that bastard do to her? He grabs a kitchen knife and runs out of the house. His parents run after him.
Assad answers the referee's questions (he is in a wheelchair). What was your wife's name? Sugar. How old was she? 11. Do you think she was ready for marriage? Seems to be yes. I did not know that because of this she could die. Many of us are getting married at that age. How long did it take for her to get pregnant? In two or three months. And everything was fine? At first, yes, and then heavy bleeding began. Her parents and I took her to the hospital, but they didn't take her there, and she died at the entrance. Nadine Al Alam asks the question: why was Sugar not taken to the hospital? Suad says her daughter had no papers. She makes excuses: you have no idea what it's like to live like this. None of you have the right to judge me. I have lost my daughter. Children are my flesh and blood.
Rachel in prison hears the news that Zein Al Hajj is being transferred to another place.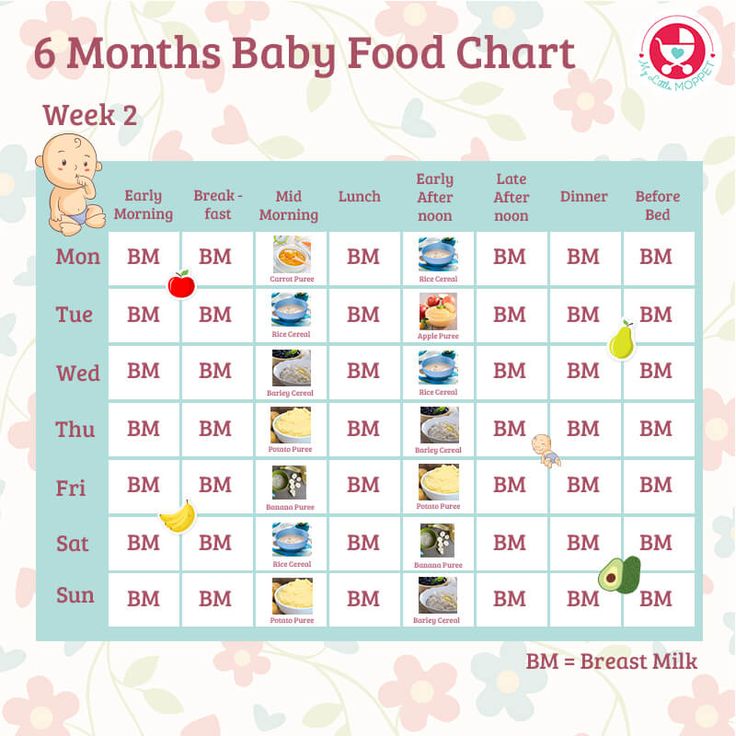 She sees the boy being led by escorts. Rachel calls out to him, is hysterical, begging him to tell what happened to her son. Rachel and Zeyn are interrogated together.
Suad visits Zane in prison. He asks: are you no longer in mourning? Mother says: why are you so angry with me? I couldn't do anything. When Allah takes something from us, He sends us something in return. And what did he send you? I am pregnant again. If a girl is born, we will name her Sugar. By the time you get out of jail, she'll be older. Zane says that it hurts him to hear this: you have no heart, and don't come here anymore!
In a cell, juvenile delinquents are watching a program about violence against children. The host dictates the phone number of the live broadcast. Zane calls the studio. He says he wants to sue his parents. I'm sick of adults not taking care of their children. Why do I need such a life? They beat me endlessly, I never heard a kind word from them. This life is complete bullshit. I live in hell.