Succulents in baby food jars
Baby Food Jar Planters Tutorial
leaningin18 Blog, DIY Projects, Upcycling & Repurposed
I have a love-hate relationship with jars.
It is very difficult for me to throw them away or recycle them because they can be reused in so many useful ways! But at the same time, the clanking and falling towers of jars under my kitchen sink tends to drive me nuts.
This on-again-off-again relationship with these glass containers only intensified when the kids came along. Now the jars (baby food size) were mini and adorable but oh!- there are so so many!
I finally decided to dive into the love side of the relationship and let me tell you…the results are stunning!
Just look at these beauties!
Materials
Small glass jars (such as baby food jars)
Hot glue gun and sticks
Fabric Scissors
Fabric scraps
Old pair of blue jeans
Adhesive Cork Sheets
Potting soil
Succulents (I used Hen and Chicks)- real or artificial
Directions: Making the Jars
Make sure jars are clean and dry both inside and out.
You don't have to remove the labels.
I used this tutorial for creating my twisted rope from fabric scraps: Handmade Scrap Fabric Twine from My Poppet. I LOVE this method for creating stunning fabric ropes. In fact, I've used it in two other projects: Painted Stick Wall Hanging and DIY No-Sew Rug!
If you are using the adhesive cork for around the top, measure the width and cut out a strip. Peel the backing and stick to the jar, making sure to smooth it out firmly so it creates a strong bond.
Where the cork meets the other end will become the back of the jar.
Using a good dollop of hot glue, adhere the end of the fabric rope to the jar. Work your way around the jar, pulling the rope slightly taut and twisting as you go. Be sure to use more hot glue about every inch or so.
Note: Twisting and pulling the rope as you go will created a tighter look. In my large jar with the pink rope (see above pictures), I did not pull or twist as much and the rope stayed thicker.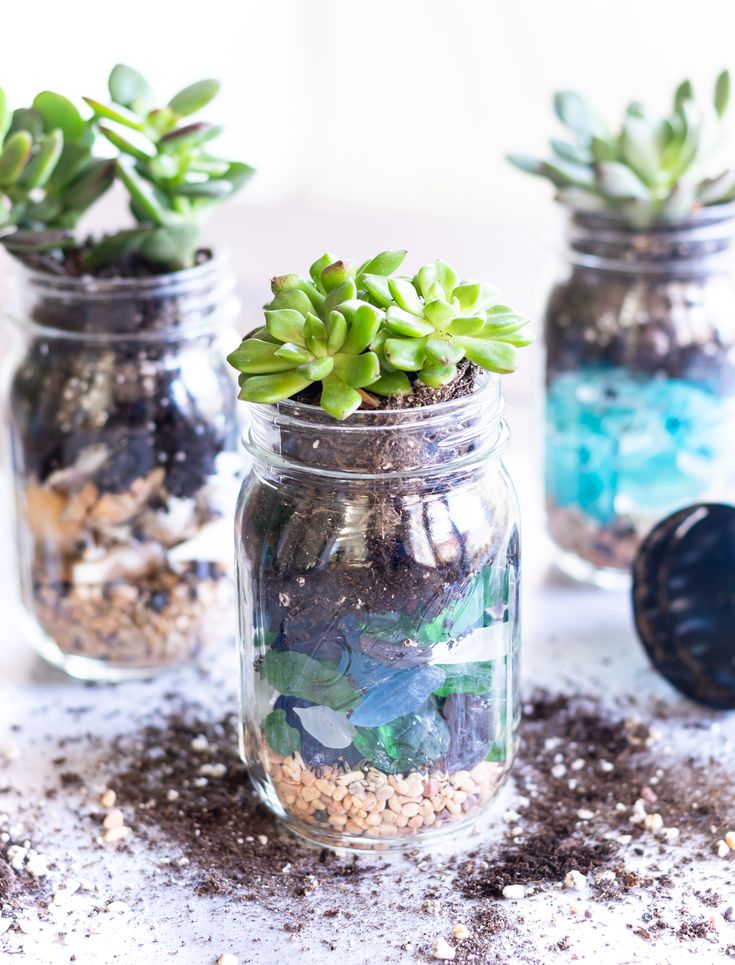 It just depends on the look you're going for.
Continue gluing the rope until you reach the bottom. When the rope has reached the very bottom so that the jar sits flush against a hard surface, add one more dollop of glue and cut.
Note: Tie a knot in the end of the leftover fabric rope you have so it won't unravel. Save and use for your next project!
If you want, you can stop midway through and add more cork or blue jean cuffs.
Note: Did you know that the cuff of a plain pair of blue jeans is the exact height of the rim of a baby food jar? It's just meant to be!
Place a large rock or two in the bottom of each jar. Since there are no holes for drainage, you are creating some extra space at the bottom for the water to gather. This keeps your plants healthier and prevents rotting.
When filling with soil, wrap an old rag around the top and hold tight to prevent soil from dirtying the outside of your jars. You can always blow away any stray bits. Don't use a water to remove them though- you will make mud!
My succulents (Hen and Chicks) like to kind of sit on top and especially like growing around rocks. Check the plant label for growing requirements to make sure you get your succulents off to a good start.
Don't want the maintenance of real plants? Why not make some artificial succulents? Look at my tutorial for DIY Eucalyptus Succulents to make what you need!
These are absolutely perfect for a kitchen windowsill!
Succulent Plants Everywhere! | Once Again, My Dear Irene
Happy Friday! Is it just me or do you, too, see succulent plants everywhere nowadays?  Not only in the nurseries, but also in stores, magazine articles, TV shows, and blog posts! It seems that succulents have taken over the universe lately! And it feels like I'm the only one around who doesn't own and grow one! The truth is that with our moving from state to state over the last few years, buying outdoor plants is not a smart thing to do as I would have to leave them behind every time we would move.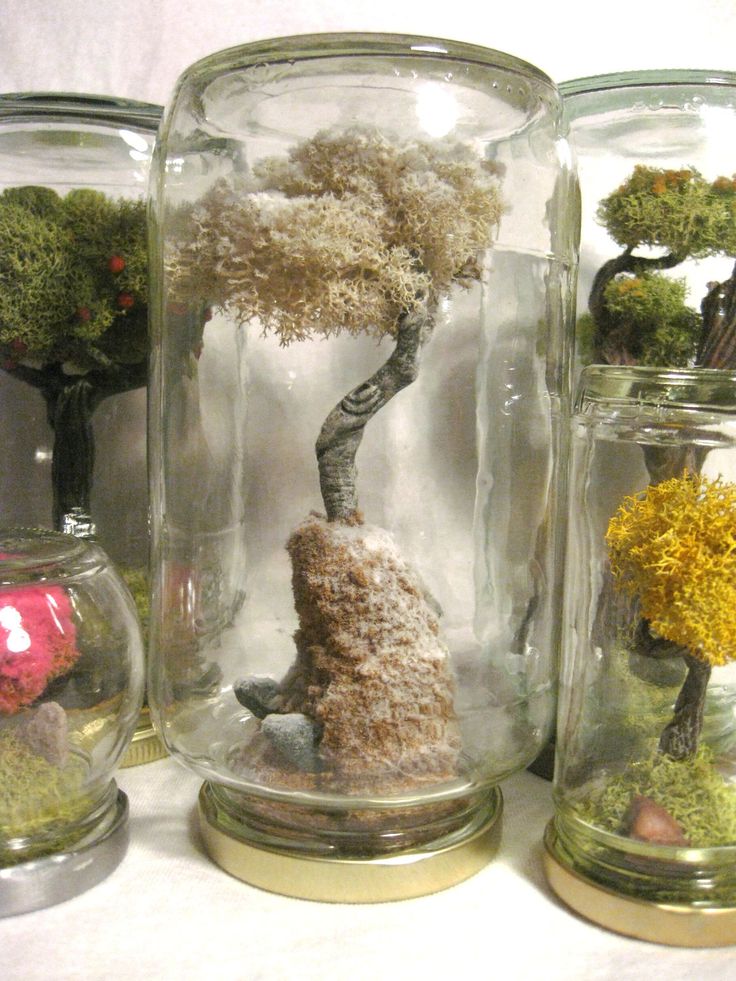 I do have two large planters (one in the backyard and one by the front door) that I re-fill with seasonal flowers every few months, but that's about  it.  No moving company will pack and load a plant, they won't even load the soil!
That's the reason that although I'd love to get my hands dirty in the garden, there isn't much going on in our backyard. But this morning, I decided to buy a couple of mini succulents for about a dollar each.  They're so inexpensive that I can afford (financially) to leave them behind if we have to move again. I don't know, however, if it would cost to me in a sentimental way…
The original plan was that all three of them would all go in a bigger and shallow pot that I would place out on the garden table.  But for a few weeks I'd like to keep them in the house.  So I got out three little empty glass food jars, and planted them there. Any kind of jar can do the job. Mine are shallow and with a wide opening, like baby food ones.  Unlike regular planting pots, these glass jars can be on any surface without leaking and leaving water marks.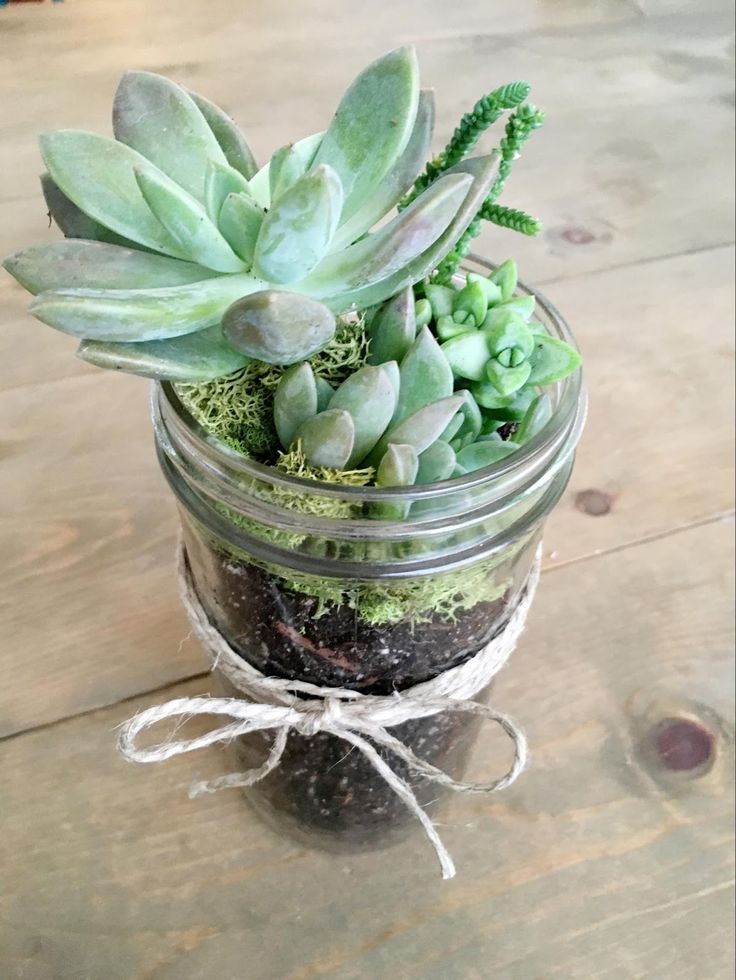 They'll stay by my kitchen window for a while but you can place them anywhere in your home.
They'll change the look of any room in just a second!
Each one has a different shade of green and some varieties have parts that get reddish/brownish/purplish, which makes them even more interesting! 
So much going on and so little spent! My glass food jars have turned into planting pots and by arranging them in group they've become such an interesting addition to my home.
There is a huge variety of succulents to chose from and they all need so little care but they can last forever! Just water them generously during the hot months but allow soil to dry between waterings.
Plant one outdoors or alternatively use a glass jar instead of a pot to keep them inside your home, as I did.  You'll love it, too!
RELATED CONTENT: jar, Succulent Plants
See More under "For Your Garden, For Your Home"
Hi! I'm Angelica! For the last ten years I've been sharing my cooking, home projects and ideas with my sister Irene.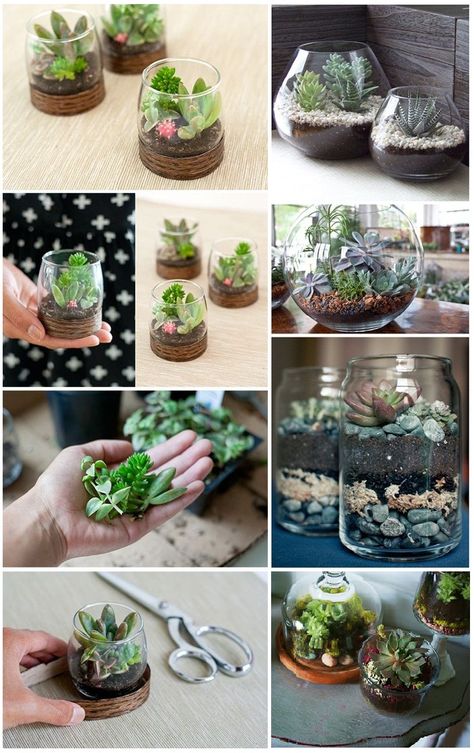 "Once Again, My Dear Irene" is just an extension of our daily chats. Moreover "My Dear Irene" Continue Reading
10 baby food jar ideas
Complain
Updated
When weaning starts, jars of baby food practically occupy the refrigerator. With vegetables, fruits, meat and poultry and mixes of everything and everything ... The kid eats the contents - but where to put the container? Conscious mothers try to find a use for empty jars so as not to pollute the environment. Especially if there is no separate waste container for glass near the house.
In this article, we have collected both popular and unexpected ideas for using baby food jars. Get inspired - and share with us your ideas on how to use them!
Spice jars
Perhaps the most popular idea... but for some reason not everyone's favorite. Meanwhile, if you add a little creativity, these jars can look very pretty.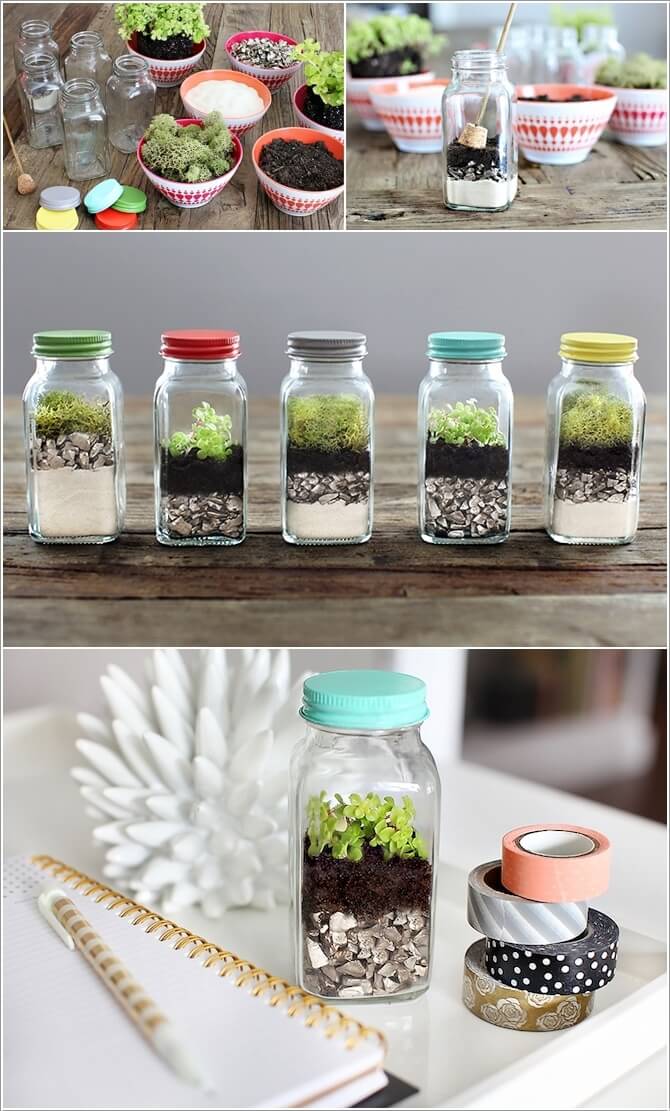 © Instagram @poedimvkusno© Instagram @tvorcheskie_idei_dlya_doma
Candlesticks
You can put a pill-candle in a baby food jar, wrap a wire around the thread and hang the resulting lamp anywhere. And if you decorate a jar, you can get a real designer thing.
© Instagram @flyladysblog
Night lamp
A safe home version of the mini light that kids will love. Actually, it is better to do it with kids. And let the luminous element be a battery-operated candle or a small garland with tiny light bulbs.
© Instagram @flyladysblog
Author's candles
Needle mothers can make a beautiful candle by pouring it directly into a baby food jar. We suggest creating a soy candle in this way - you will find a master class in this article.
©​​​​​​​​ Instagram @feather_m9
Pot for small plants
Tiny succulents don't require large flower pots, and baby food jars are perfect for them. You can wrap the jar with satin ribbon or twine - and give the plant to anyone.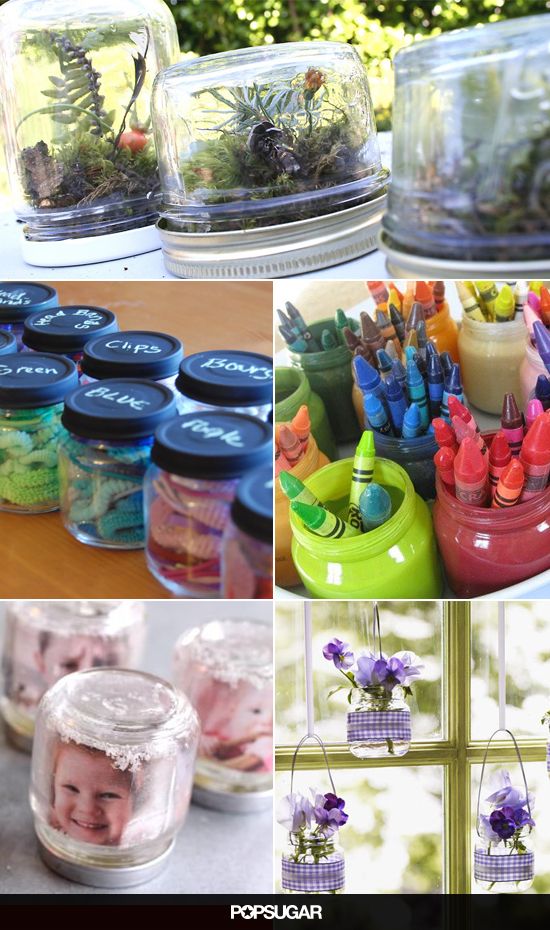 Looks very cute!
©​​​​​​​​ Instagram @zhirafrika, @pikulka_zanoza
Pincushion
An idea for needlewomen who need a handy storage for needles and tailor's pins. Inside such a jar, you can fold buttons or small details that are always lost.
View this post on Instagram
Thread organizer
Threads will never get tangled with them! We recommend using it for the remains of the glomeruli - try it to evaluate how convenient it is.
©​​​​​​​​ Instagram @tvorcheskie_idei_dlya_doma
Educational game
However, baby food jars can be reused in children's games - for example, in this one with the study of colors. It's simple, but the kids will love it. Scroll and watch:
A post shared by 🌺Olga_A🌺 (@a. olga.vs) on
Cooking mini
And finally, small portions of jam, honey, spreads, sauces, etc. can be stored in such jars. It is convenient to get to the table, eat immediately - and nothing will go bad. Or let your husband take it to work.
© Instagram @chizhik_pizhik_life
What do you do with baby food jars?
See also:
10 hacks for compact storage in the refrigerator
Simple and inexpensive: 10 ways to change an outdated interior
Zero Waste Kitchen: 5 Moms Shared Household Hacks
Announcement photo: Depositphotos
Genius in simplicity: how to make a sling from an unwanted T-shirt
"Incredible result": a 7-year-old son helped his mother build a homemade sofa, saving the family budget
A person sees in the world what he carries in his heart.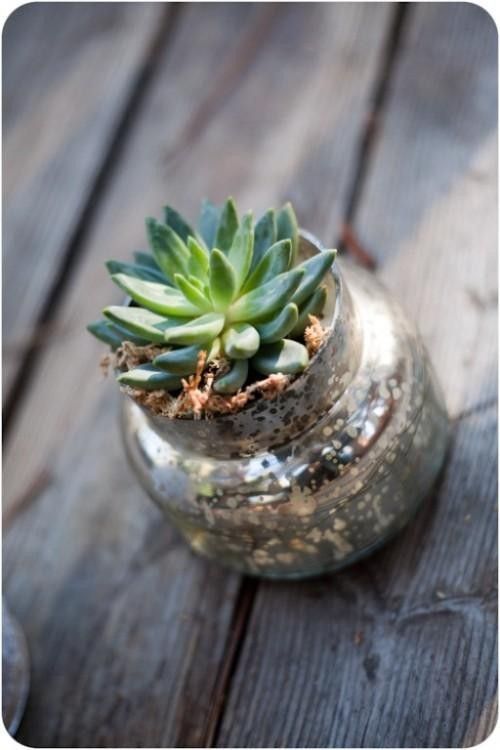 Live in joy and harmony!
Comments
Learn and participate
Baby.ru clubs are a treasure trove of useful information - for mothers of sickly childrenWhy is the child often sick?Test the new ultra-thin panty diapersCare for the baby and mother Test30 steps to strong immunity! Happiness is when everyone is healthy! Infectionist about vaccinationsGame: assemble a first aid kit for a childFirst aid for ARVIFirst first aid kit for a baby
26 ideas on how to use baby food jars
The child has grown up, eats with everyone at the same table, and there is no longer a need to buy baby food in jars for him. During the time while you accustomed him to various tastes, a huge amount of containers for juices and purees accumulated. Where to put jars of baby food? InterestsPortal invites you to take advantage of our ideas.
Candle holders from jars
The simplest idea that most often comes to mind is to make candle holders. Place colored sand, beautiful pebbles, decorative glass pebbles on the bottom and light tea candles.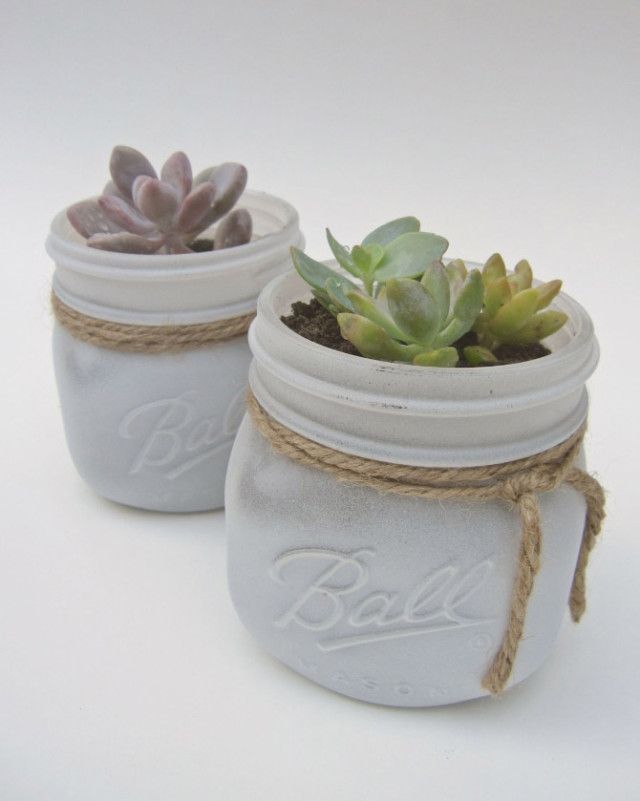 DIY candle holders
Baby food jars can be decorated to fit any theme. In this photo, the candlestick is made in a marine style. Paint the jar with paint. Apply colorless varnish around the bottom and, while the varnish is still wet, sprinkle sand on it. Tie the neck of the baby food jar with pretty ribbon or twine. Glue decorative glass pebbles, shells, starfish.
Vase for your interior
It is always a pleasure to keep fresh flowers in different parts of the house. You can decorate small vases with your own hands to match the style of your interior.
Group of vases for original interiors
We are used to having a bouquet of 5-7 flowers in vases. Try using several juice bottles. Put one flower in each jar, and you will get a bouquet of vases. Is it really original?
For table setting
Use the idea of ​​table setting. Place cutlery and napkins in each bottle. If you also write the names of the guests on the jar with a permanent marker, then you will also get cards for seating guests at the table.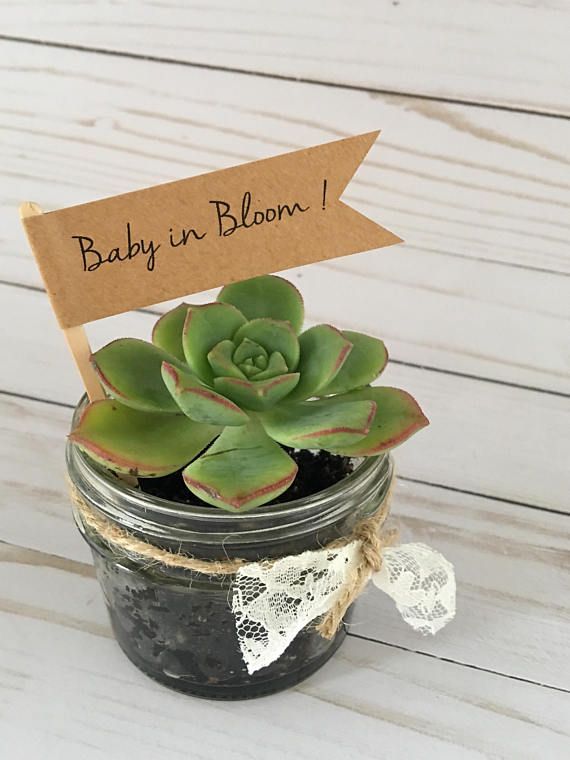 For bathroom accessories
Place ear buds, cotton pads and other small things that are needed for daily hygiene in glass jars and you will see the contents. By screwing beautiful handles to the lids, you will no longer need to unscrew the lid of the jar every day - just cover it. Brilliant idea for organizing space in the bathroom.
DIY napkin holder
Paint your favorite baby bottle color. Make a slit on the lid of the jar, twist the napkins and place inside. Pull the center napkin through the slot. Such a napkin holder can be used both for table setting and placed on an office desktop.
Lunch to go
Use the food jar as a food container. Our idea is to prepare a healthy cheesecake and put it to the children at school. Place crumbled shortbread cookies on the bottom, then curd cheese, decorate with berries from cherry jam on top. We think your kids will definitely like this dessert to take away.
Healthy Takeaway
It's always nice to start every morning with a healthy breakfast, like this smoothie.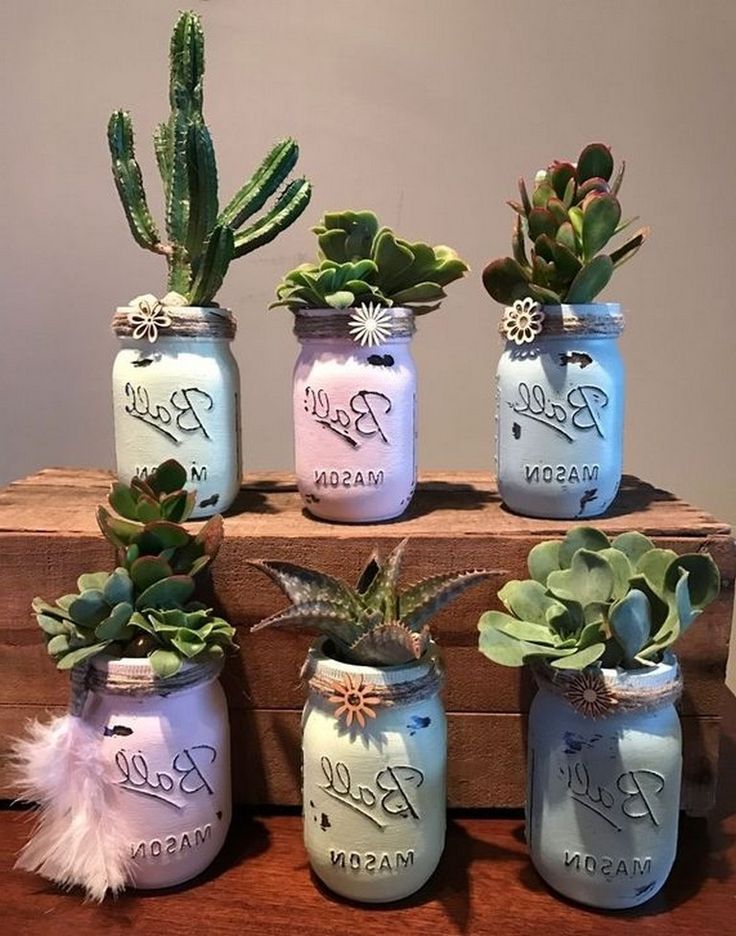 Can't have breakfast? Close the lid and take it with you.
Here are some more healthy smoothie recipes.
Baby food jars as glasses
Why buy wine glasses or drink glasses when you have a huge number of bottles? Pour cold lemonade into them, insert a straw and treat your friends.
Spice jars
Another idea for using baby food jars is to use them as spice containers.
Storage container for buttons, needles and threads
Organizer for all sewing accessories in one jar. Use this idea to lose nothing and find quickly.
Nails, screws, bolts container
Screw the jar lid to the bottom of the shelf in your shed. Now you don't have to look for anything, all content will be immediately visible. Why not a paradise for a perfectionist?
Garden Lanterns
Twist the handles for the candlestick out of the wire. Place a tea candle in a jar - the lantern for your garden is ready.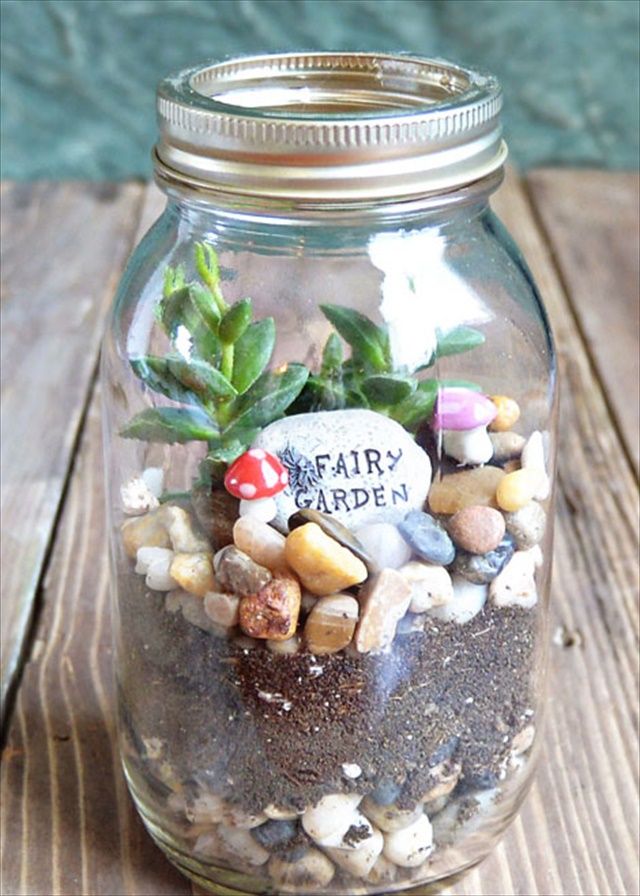 Romantic garden
Do you want to create a romantic atmosphere in your garden? Hang these lanterns over your resting place.
Here are some more ideas for creating garden seating areas.
Garden Party
Combine the previous two ideas to create a blooming fragrant garden. Use bottles as vases.
Pencil holder
Colored jars are the perfect solution for storing stationery. These glasses can hold pens, pencils, crayons, scissors and more.
DIY small terrarium
You can make this terrarium together with your children on vacation.
More ideas on what to do with your child during the holidays read here.
New Year's decor
Preparations for the celebration of the new year always begin with decorating your home with themed decor. Glass jars provide an incredible amount of ideas.
DIY New Year's gift
Every year we spend a lot of money buying souvenirs for loved ones.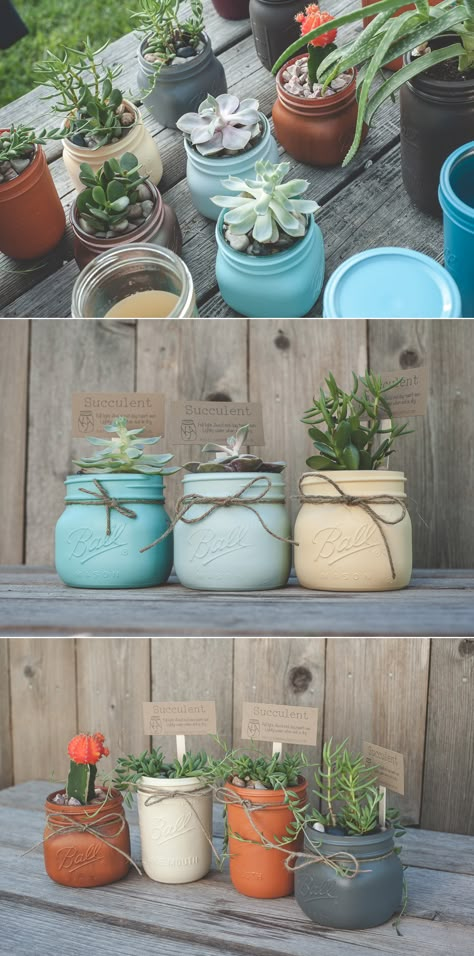 Make a New Year's gift with your own hands from a baby bottle. Place artificial snow, a spruce twig, a snowman toy, glass beads inside - an original gift is ready!
Girl's birthday
Rinse bottles that used to contain juice. Fill them with a milkshake or other drinks for a girl's birthday party. Insert tubes. Your princess's guests will be delighted.
Boy's birthday party
Have you already decided that the boy's party will be pirate-style? Then this idea is for you. You can place these candy bottles in a candy bar, or distribute them to little guests as birthday gifts.
Healthy dessert
What's a party without dessert? Place the berries in portions in baby food jars, add curd cheese or natural yogurt. No one will refuse such a dessert.
DIY gift for Valentine's Day
On Valentine's Day, it is customary to give sweets in the shape of a heart. Pack your gift in a glass jar and tie a crochet heart.