Sweet potato and green beans baby food
Green Bean, Sweet Potato & Pumpkin Baby Food
Posted On November 3, 2020
Follow us on Social Media
twitterfacebookinstagrampinterest
If you can make a delicious creamy soup or a crazy amazing smoothie, you already know how to make baby food. This homemade green bean, sweet potato, and pumpkin baby food recipe is incredibly tasty, easy to prepare and store, and so nutritious for your baby.
Jump to Recipe
Parents know healthy, quick, and easy options to feed our babies are in high demand. Use my meal preparation tips for maximum easy. It will save you a lot of time you will be grateful to have back.
DOES THIS RECIPE REALLY JUST HAVE GREEN BEANS, SWEET POTATO, AND PUMPKIN?
Yes, if that's what you prefer. I also add garlic to it for the flavor. I add a little water, or when my children was first entering the sitter stage (6-8 months), I used breastmilk (or formula) instead of water for the liquid.
Email *
Disclosure: This post contains Amway affiliate links which means, if you make a purchase, I'll receive a very small commission which helps with blogging expenses. Every recipe is FREE to you, and the price you pay is the same for linked products.
WHY MAKE YOUR OWN BABY FOOD?
Whole foods are key for nutritious eating, and a great choice to feeding babies. I love making baby food. It's just as easy as making a soup or smoothie.
It's EASY!!!!
Inexpensive and easy to find ingredients.
You know exactly what ingredients are going into your baby.
The Basics of Feeding An Infant
Before we start making recipes for baby, let's go over the basics of feeding our babies. According to the American Academy of Pediatrics, babies can start eating solid foods at 6 months. Your doctor may allow as early as 4 months old, so make sure to ask your pediatrician.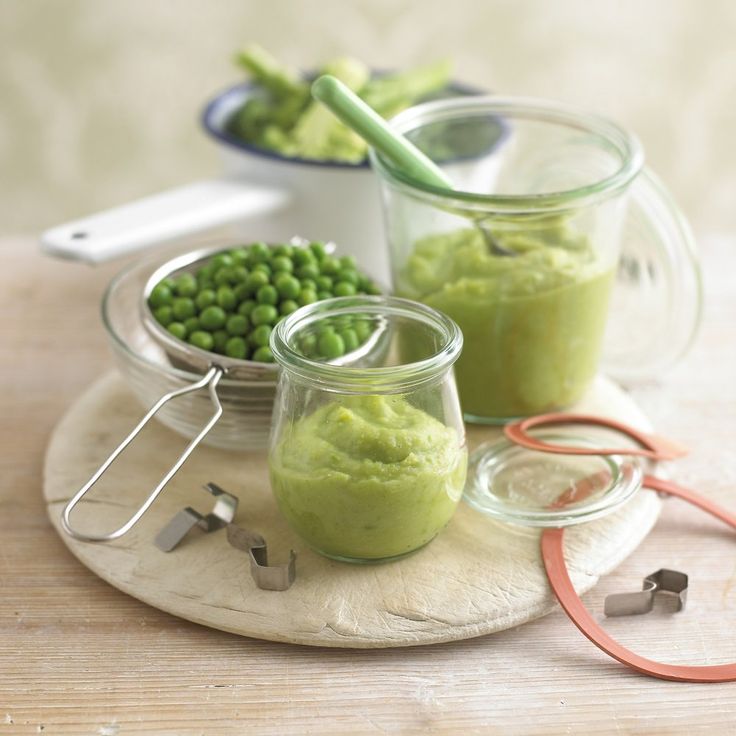 How much do babies eat?
Babies normally only eat a teaspoon or two at first if any at all. Other times they only chew at first. It is wise to prepare and store in ice cube size portions to avoid waste.
Sitting unassisted is usually a good indication they are ready to eat a little larger portion, usually increasing from 1-2 bites to 2 ounces, and mixing foods.
At at around 10 months old, they are eating 3-4 ounces per sitting and eating more finger foods.
When your baby turns 1 they will get a majority of their nutrients from table food.
Organic vs. Non-organic produce
Please refer to the EWG "dirty dozen" and "clean 15" to see if organic is best.
RECIPE NOTES + TIPS TO MAKE THIS EVEN EASIER
TOOLS YOU NEED TO PREPARE BABY FOOD
Something to cook the food in. A pot or crockpot are my preference. I've linked the pots I use.
Pureeing tools. Immersion blender, blender, or food processor.
Storage containers (fridge and freezer storage). I choose reusable ziplocked bags and ice trays.
Having a really good knife set is really helpful. Be careful because they will be sharp! I've linked the knives I use.
Check out other homemade baby food recipes
Better Than Gerber Banana, Carrot, and Mango Baby Food Recipe
This seriously delicious lentil recipe includes a baby food version.
Copycat Gerber Apple Chicken Baby Food Recipe
Other Homemade baby food recipes
STORAGE RECOMMENDATIONS FOR BABY FOOD
Store in 1 ounce portions and increase as baby gets older.
Reusable pouches are environmentally friendly and still less expensive that buying baby food.
If freezing, store and use over 1-2 months.
If storing in fridge, it lasts two days. Three days max.
Other helpful notes + tips for making this baby food recipe
How to thaw frozen baby food? Thaw an individual portion it in the microwave on defrost or place an individual portion in the fridge and let it unthaw overnight or in a cup of water.
Frozen green beans work just as well as fresh.
Sweet potatoes and pumpkin puree really easily and are great stage 1 foods to introduce to babies between ages 4-6 months.
RECIPE VARIATIONS
Green beans are full of vitamin A, C, folate, potassium, iron, and calcium. I do not use green beans as a stage 1 option to introduce between age 4-6 months because it can be grainy on its own. It is great for recipes such as this green bean, sweet potato, pumpkin baby food recipe.
Try pureed green beans with carrots, lentils, potato, squash or zucchini, brown rice, chicken, basil, or tofu.
COOKING VARIATIONS
Roast your sweet potatoes and pumpkin and peel after roasting if you are afraid to peel them yourself when raw, and puree instead of boiling.
Throw everything in a crockpot on low overnight, allow to cool, and puree the next day.
Green Bean, Sweet Potato, Pumpkin Baby Food Recipe (Easy!)
thenaturalfoodie
This homemade green bean, sweet potato, and pumpkin baby food recipe is incredibly tasty, easy to prepare and store, and so nutritious for your baby.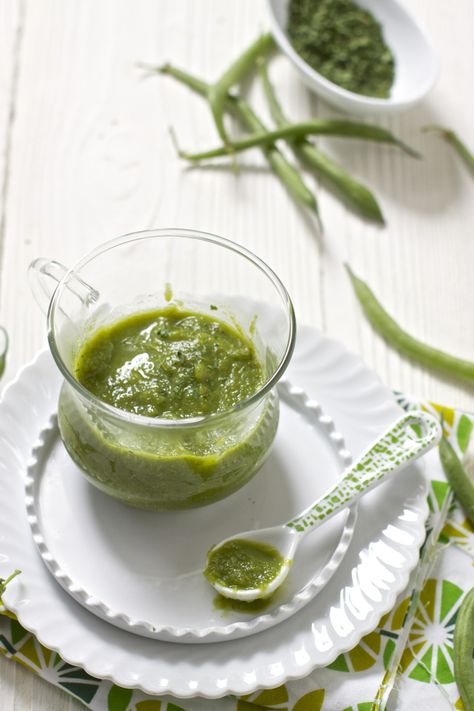 All natural ingredients. No animal by-products.
Print Recipe
Prep Time 10 mins
Cook Time 30 mins
Course baby food
Servings 12 ounces
6 ounces pureed green beans
6 ounces sweet potatoes (peeled)
2 ounces pumpkin or winter squash (peeled)
2 cloves garlic
1/4 cup water
After you peel your sweet potatoes and pumpkin with a vegetable peeler and cut into large chunks.

Place sweet potatoes, pumpkin, whole garlic, and green beans in a pot with about an inch of water covering over all vegetables.

Cover pot and put it halfway between medium and high for 30 minutes.

Strain water out and wait to cool.

Separate the sweet potatoes and pumpkin from the green beans after cooling.

Puree green beans in food processor or blender with 1/4 cup of water.

Strain green beans to remove large rough pieces. Put back in food processor. If liquid removed, reintroduce the same liquid back and re-blend.

Add sweet potatoes, pumpkin, and garlic. Puree all ingredients in a food processor until smooth.

Optional- Add up to 1/3 cup of your choice of breast milk or formula and puree until smooth.

Use and store in fridge for the next 2 days, or store in the freezer for up 1-2 months.
Keyword baby food, better than Gerber baby food recipe, homemade baby food recipe
GOT QUESTIONS? I'm happy to help. Leave a comment and add some stars to let me know if you enjoyed this recipe. Let me know how you re-created it too. Also, please share it on social media. Tag #thenaturalfoodie. Thanks! -Salei
Salei, The Natural Foodie
Hey foodies! I'm Salei. I am a mom, partner of a law firm, and the cook in my home. Enjoy my tasty, low sugar, low carb, and high-protein recipes, easy recipes, as well as healthier Caribbean recipes and other international recipes.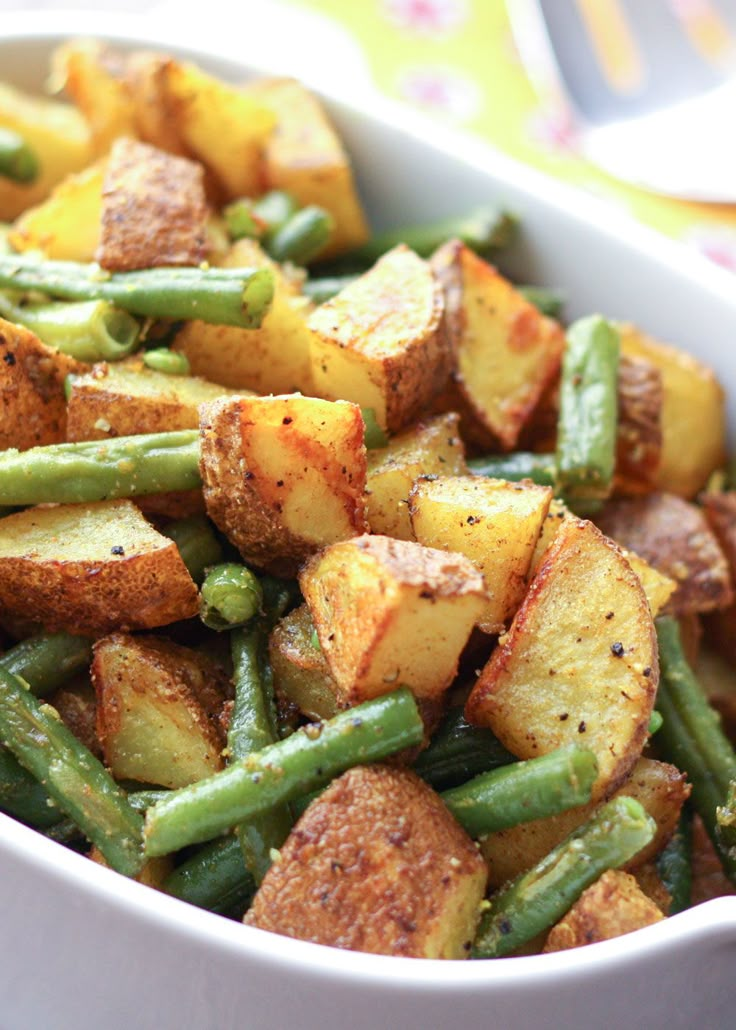 Learn more about me at my FAQ page.
About
Share on Social Media
Please follow and like us:
9 Sweet Potato Baby Food Recipes That Will Excite Your Baby
Sweet potato baby food recipes your baby won't want to spill on the floor
By Holly Riddle
When your little one is ready to start on solid foods, a whole new world opens up for them (and you). And sweet potatoes are a perfect first food for your baby to try. They're inexpensive, easy to cook, and mash up well. They're on the sweeter side, so most babies take a liking to sweet potatoes more than some other veggies. More importantly, sweet potatoes are filled with Vitamin C, potassium, beta-carotene, and fiber your baby needs as they grow and develop.
Contents
How to make sweet potato baby food
9 ways to switch up sweet potato baby food
Baby food shouldn't be boring
But if you're making your own homemade baby food, there's no reason to stick to plain sweet potato puree only.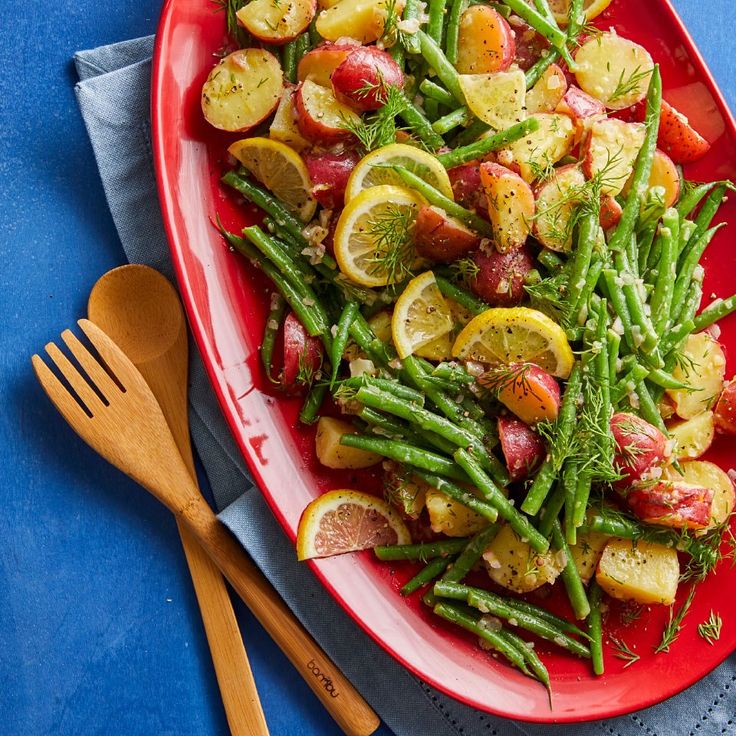 Combine sweet potato puree with a range of other foods for additional benefits to your child's diet and a wider range of taste options. We have nine ways to bring plain sweet potatoes to life that your baby will love.
How to make sweet potato baby food
It's easy to make your own sweet potato baby food so you know exactly what's going in your little one's tummy. Use as many or as few sweet potatoes as you want. You could always toss extras into an ice cube tray and freeze them for later to save time for the next meal.
Take the sweet potatoes, peeled and diced, and add them to a pot of water. Boil the water on the stove until the sweet potatoes are soft enough that they begin to break apart when you stab them with a fork or knife. This should only take about half an hour.
When the sweet potatoes are finished cooking, transfer them to a blender and puree until smooth. You could always get an arm workout in and use a masher if you don't have a food processor or blender.
If needed, add a little of your cooking water to the mix until you reach your desired consistency. Allow the mixture to cool and you're done! It's that simple. Now let's check out plenty of ways to keep your tot loving sweet potatoes and maybe find a combination or two that you like, too.
9 ways to switch up sweet potato baby food
Mix in any of these fruits and vegetables to make sure your baby's sweet potatoes go in their mouth and aren't fed to the family pooch. Once you get the hang of it, go crazy and do three ingredient combinations and see how things taste.
Carrots
For an even greater hit of that beta-carotene, add chopped carrots to the boiling water as you cook your sweet potatoes. Puree it all together for a delicious mixture that's even healthier than plain sweet potatoes.
Banana
You want to limit the amount of natural sugar your child is consuming, but if you find they're not taking to the sweet potatoes on their own, add a banana to make the mixture more tempting.
Mango
Just like with the banana, if you want your sweet potato mixture to be just a touch sweeter, add in mango. The great thing about mango is you don't need to cook it beforehand because of its naturally softer texture. Just peel and dice before adding it to your cooked sweet potato before you blend.
Apple
For a flavorful mash that you'll like yourself, add a peeled and chopped apple to your boiling water as you cook your sweet potatoes. No apples on hand? Swap the chopped apples for applesauce.
Take the flavor up a notch and add a pinch of cinnamon. Really, we wouldn't be surprised if you gave this one a try and your child loves it! Serve it warm for a delicious autumn treat.
Pears
Similar to the apple, just peel and chop the pear and then add it to the boiling water during the cooking process. This one would also be great with a bit of cinnamon sprinkled in.
Chicken
Does your baby need a little more protein in their diet? If you've already introduced them to boiled chicken, add some of it to the sweet potato puree for a more savory option.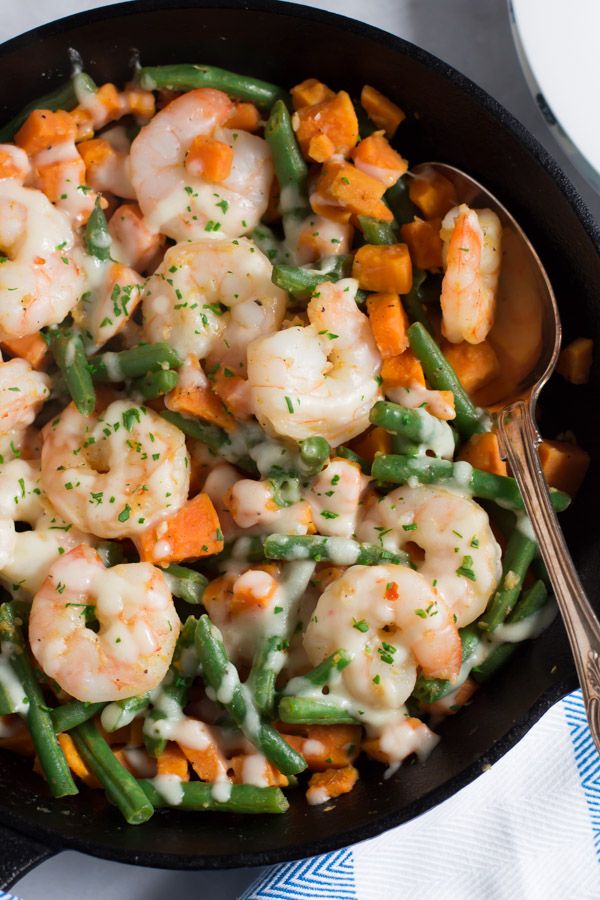 Just make sure the chicken is fully cooked and blended properly.
Beans
Another savory way to go is to add cooked beans to the cooked sweet potato before pureeing. You can use a variety of beans for this, including black beans, kidney beans, and pinto beans.
Spinach
If you're struggling to get some greens into your kiddo's diet, hide them in the sweet potatoes. During the last 5 minutes of boiling, toss in the spinach with your sweet potatoes, and then puree it all until smooth.
Peas
Want to get more vitamins A, B1, B6, C, and K in your little one? Mix peas with the sweet potato puree. Either cook fresh peas with the potatoes or use precooked peas and add them to the blender when you puree.
Baby food shouldn't be boring
Like with your own meals, make it fun. Once your mini monster is six months old, safely play with various spices and seasonings. Experiment with turmeric, nutmeg, thyme, dill, and mild curry. Start with small amounts and see how that tiny tummy handles the spices before adding more.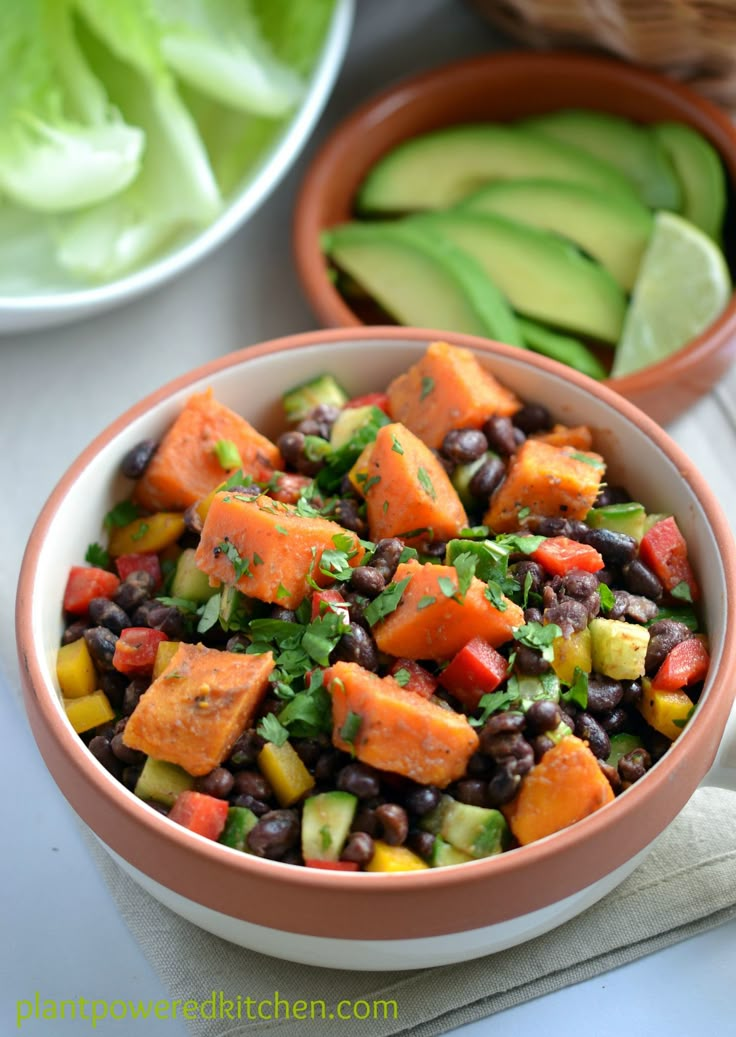 Raising children who love to explore with their taste buds starts as soon as you begin feeding your infant solid food. Sweet potatoes are an excellent way to introduce them to a variety of new and exciting food combinations. With our nine ways to jazz up plain sweet potatoes, you'll be sure to find at least a few ways your little nugget (and you) will enjoy them.
Editors' Recommendations
8 perfect toddler breakfast ideas that are fun for little ones to eat and easy for parents to make
Can you take cold medicine while nursing? What you need to know about what to avoid
10 healthy family meals to add into your weekly rotation to spice things up
4 easy meals for new parents to cook when they've just brought home a new baby
5 easy ways to solve bottle refusal from a breastfed baby
90,000 green beans with potatoes in tomato sauce, step -by -step recipe for 1387 kcal, photo, ingredients
Add recipe
Recipe
Advertising
Viderait on the topic
Recipe from Julia Vysotsky
9000
This dish is perfect not only for breakfast, but also as a side dish for lunch or dinner.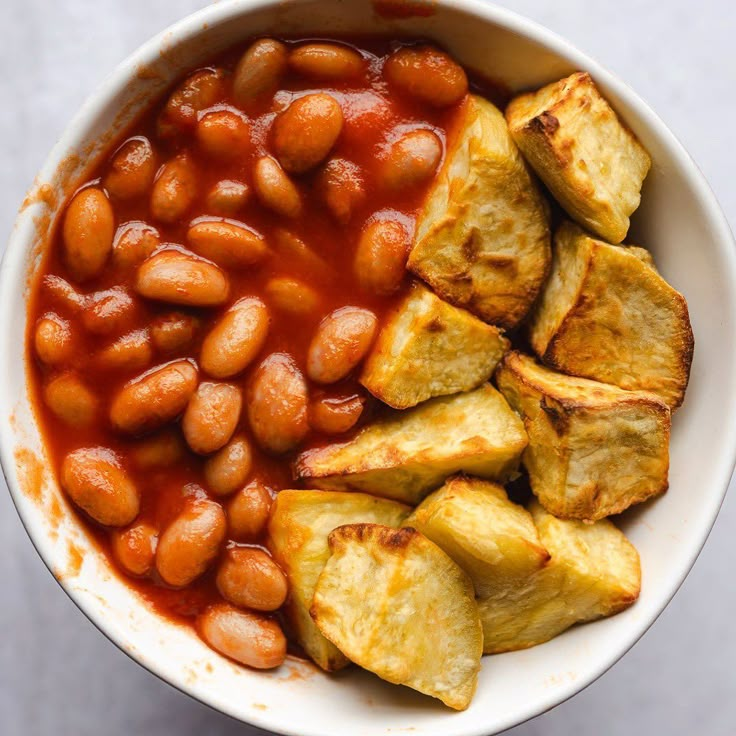 Instead of pita, you can take pita bread or Borodino bread, and it's convenient to heat all this in a dry frying pan!
Julia Vysotskaya
Recipe from Yulia Vysotskaya
Chicken breasts in a spicy sour cream marinade
Chicken meat for marinating should be at room temperature.
Julia Vysotskaya
advertisements
Viderait on the topic
Recipe from Julia Vysotskaya
Glazes with sausage, battles and acute pepper
instead of acute pepper are suitable, and instead of a battery, a conventional potatoes. If you do not like spicy, take the usual boiled sausage, it also works well here. You can decorate with fried eggs any
Julia Vysotskaya
Recipe from Yulia Vysotskaya
Pork on skewers with oranges and thyme
Pork meat always works very well with fruit flavors, with prunes and plums.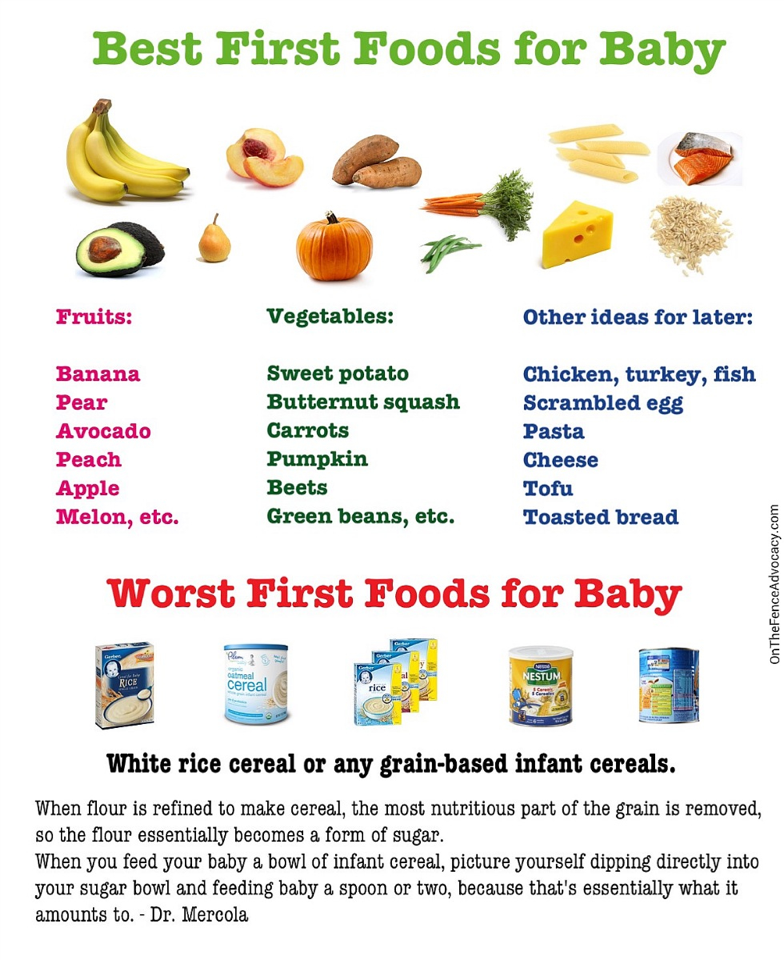 And in this recipe, the combination is even more interesting: the sweetness that is in pork is emphasized by citrus
Julia Vysotskaya
0002
Preparation
15 minutes
Preparation
30 minutes
Recipe for:
4 Persons
Description
9000 Summer - the time of vegetables, when you can pamper yourself with various vegetable dishes every day : light, tasty and fragrant. The season of green beans in Turkey has just begun, so they are still tender. Green beans, potatoes, red and green peppers, red tomatoes - all with a light mint flavor. There are many recipes for such beans, I hope you will like mine too.
You can take any number of vegetables: someone wants more potatoes, someone wants beans.
To the cookbook
With imagesWithout images
To favorites
With imagesWithout images
Subscribe to our Yandex.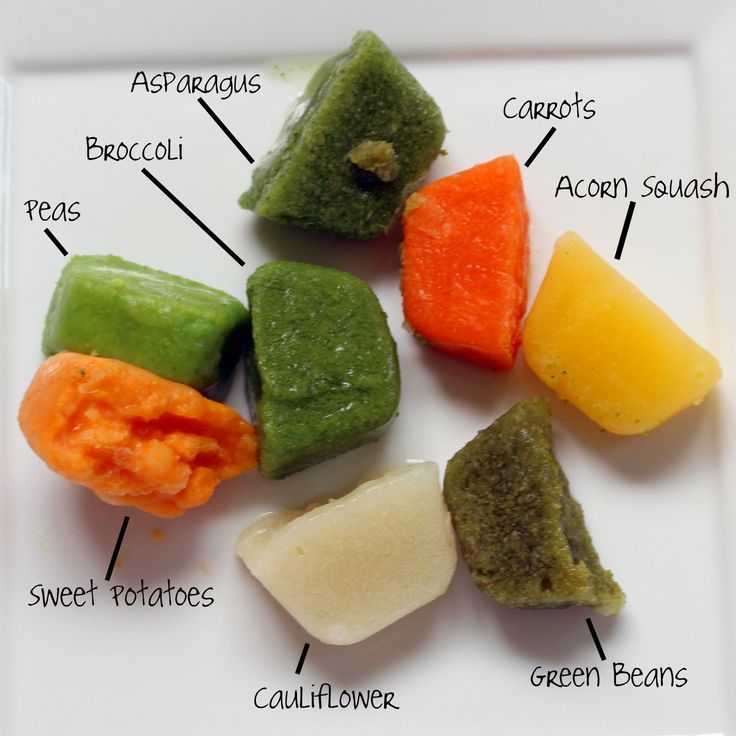 Zen channel!
Nutritional value per serving
346
kcal
14%
| | | |
| --- | --- | --- |
| Proteins | | 9 g |