Vegetables puree baby food
12 Vegetable Only Baby Food Purees (Stages 1&2)
Home » Feeding Style » Baby Food Purees » Stage Two » 12 Vegetable Only Baby Food Purees
by Michele Olivier on January 24, 2019 (updated Oct 20, 2019)
Jump to Recipe
5 stars (11 ratings)
These 12 Vegetable Only Baby Food Purees are a great way to introduce baby to the delicious flavors of vegetables from the very first bite! Recipes for both stage 1 and 2 purees – 6 months and up.
12 Vegetable Only Baby Food Purees
These homemade vegetable ONLY baby food purees are going to rock your little one's world!
Don't let vegetable only purees scare you (or your baby) off, these purees are beyond delicious and so easy to eat.
When just starting to feed baby, you can serve these vegetable only purees by themselves or along with your favorite baby cereal (this and this one are my favorite homemade baby cereal recipes).
These 12 Vegetable Only Purees for Baby are:
Creamy
Delicious
Cooked in a way to enhance the veggies natural flavor
Have added spices and herbs to compliment the vegetables flavor
Nutrient dense
Taste-tested and approved by my own kiddos
These purees are easy to make, freeze and defrost! But if you need more information on these topics then check this post – The Ultimate Guide on How to Make and Serve Homemade Baby Food.
Broccoli Baby Food
4.80 stars (70 ratings)
This Broccoli Baby Food with olive oil recipe is a great way to introduce healthy green vegetables into your baby's diet. A delicious puree full of essential vitamins and healthy fats for growing baby
Get the recipe
Roasted Root Veggies + Thyme Baby Food
5 stars (6 ratings)
This golden yellow puree is filled with roasted carrots, sweet potatoes, parsnips, and beets and sprinkled with a little olive oil and thyme for a delicious and healthy baby puree meal!
Get the recipe
Red Pepper Baby Puree
4.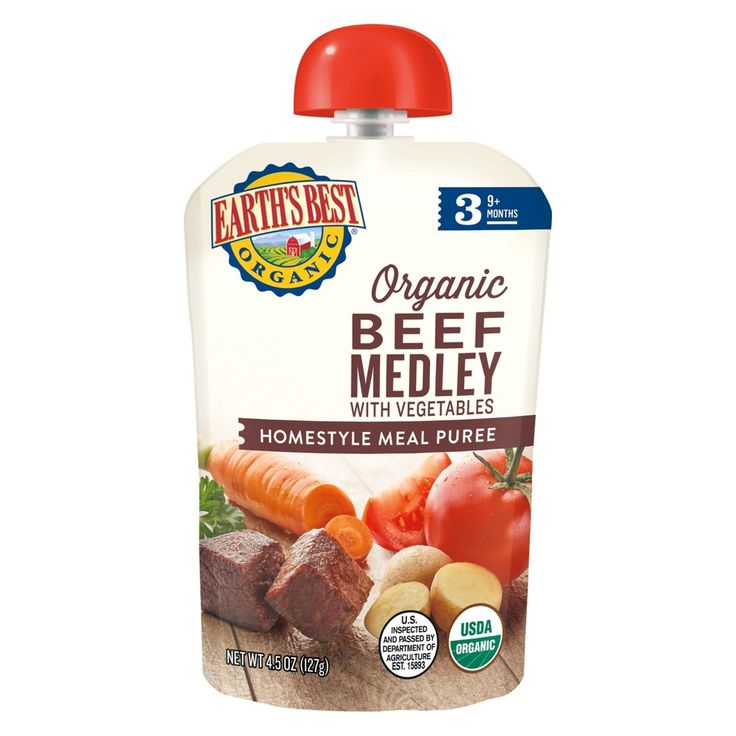 88 stars (33 ratings)
This Red Pepper Baby Puree recipe is a smooth, creamy and naturally sweet puree that is loaded with vitamin A, B6 and C. Great for 4+ months and older (or stage 1 puree).
Get the recipe
Green Bean + Coconut Oil Organic Baby Food Puree
4.30 stars (41 ratings)
This Green Bean + Coconut Oil Baby Food recipe is a great healthy first food for baby! A yummy puree that is filled with healthy fats that are essential for growing baby.
Get the recipe
Pea Baby Puree (Stage One)
4.91 stars (83 ratings)
A delicious way to introduce peas to baby. Mild peas paired with a fresh hint of mint – a mouth-watering combo!
Get the recipe
Carrot, Corn & Pumpkin Baby Food Puree
5 stars (9 ratings)
This comforting fall flavored Carrot, Corn & Pumpkin will surly be a winner with baby's expanding tastebuds. And since it is filled with nutrients that help boost baby's eye, nerve, bone and brain development, it will be a winner with mom as well.
Get the recipe
Butternut Squash Baby Food
5 stars (30 ratings)
This homemade Roasted Butternut Squash Baby Food Puree not only contains calcium, folate, vitamins A and C and fiber but it is also a deliciously smooth way to introduce butternut squash to your baby!
Get the recipe
The Best Sweet Potato Baby Food
5 stars (56 ratings)
This Homemade Sweet Potato with Curry Baby Food Puree is a fun and exotic first puree for baby! Great for 4+ months and is completely freezer-friendly!
Get the recipe
ASPARAGUS + MINT
5 stars (2 ratings)
This Asparagus + Mint baby food puree is a thick and creamy combination with a light and playful taste that leaves you wanting more more more!
Get the recipe
ACORN SQUASH + GINGER BABY FOOD PUREE
5 stars (1 rating)
Acorn Squash + Ginger baby food puree is simple to make and easy to eat! Baby will love the squash's mild flavor mixed with ginger for a little zip to waken up their taste buds.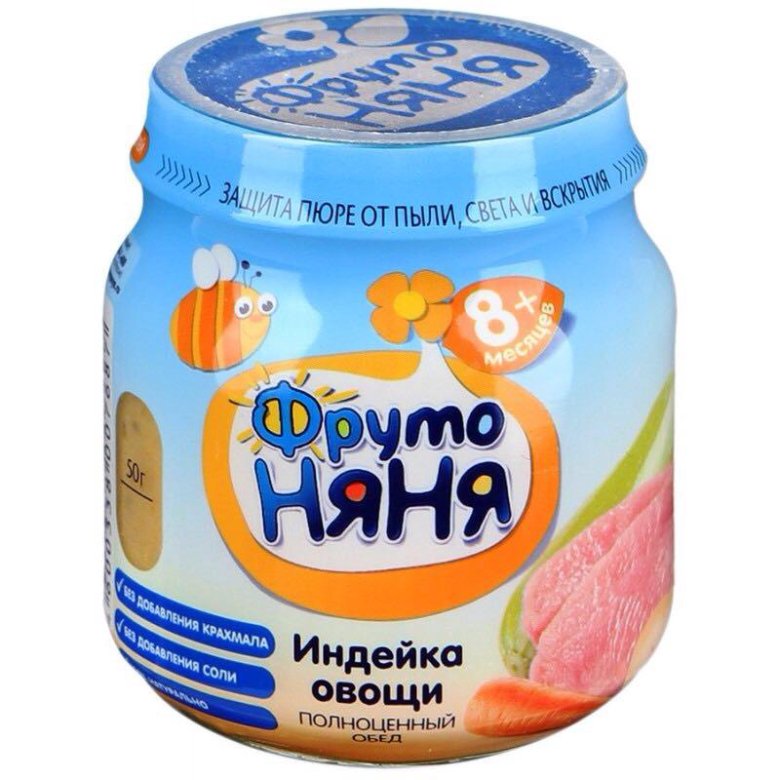 Get the recipe
Carrot + Ginger Baby Food Puree
5 stars (8 ratings)
This Carrot + Ginger Baby Food recipe is a great first puree for baby! Smooth and mild tasting but with a fun zip from the ginger. Ginger is also great for calming an upset tummy.
Get the recipe
MORE BABY RECIPES
The Ultimate Guide on How to Make and Serve Homemade Baby Food
15 Stage One Baby Purees (that actually taste delicious)
9 5-Minute Baby Food Purees (Fast, Healthy & Homemade)
7 Organic Starter Baby Purees for Under $20
Top Tools for Making Baby Purees
Apple Baby Puree – 3 Delicious Ways
12 Budget-Friendly Homemade Baby Food Purees (75% Savings on Store-Bought Brands)
Did you make this recipe?
Tag @babyfoode on Instagram and hashtag it #babyfoode!
Pin Recipe Email a Friend
20 Quick and Easy Vegetable Purees for Babies
As soon as your baby crosses five months, you've probably started thinking about the exciting milestone that's coming up – starting solids! Many communities even celebrate this occasion with a little family function – it's that important! For most Moms, deciding when to start solids is fairly easy, but putting together a menu for a 6 month old can be tough.
That's why we're here to help with our list of 20 easy vegetable purees for babies that can be made at home!
20 Quick and Easy Vegetable Purees for Babies
Stage 1 Vegetable Purees (6-9 Months)
1. Potato Puree
2. Sweet Potato Puree
3. Carrot Puree
4. Pumpkin Puree
5. French Beans Puree
6. Red Lentil Carrot Puree
7. Red Pepper Puree
8. Bottle Gourd Puree
9. Zucchini Puree
10. Leek Puree
11. Green Peas and Potato Puree
12. Broccoli Olive Oil Puree
13. Beetroot Potato Puree
14. Potato Zucchini and Cauliflower Puree
Stage 2 Vegetable Purees (9 – 12 Months)
15. Beetroot Puree
16. Potato Carrot Sweet Corn Puree
17. Broccoli Spinach Puree
18. Carrot Palak Puree
19. Broccoli Potato Cheese Puree
20.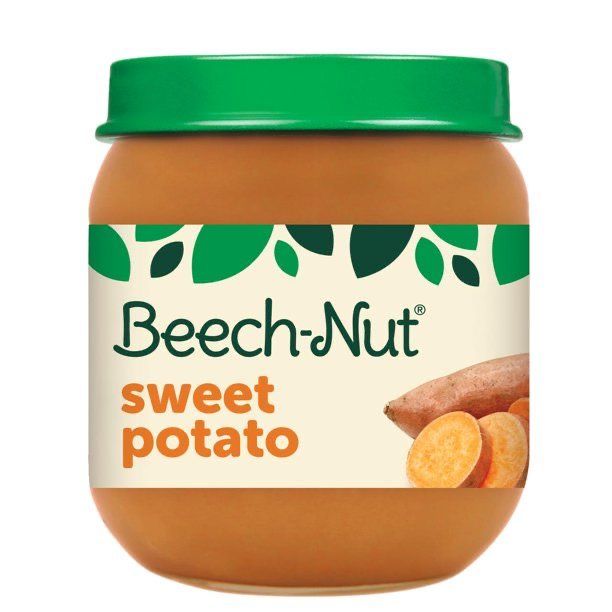 Lentil Spinach and Rice Puree
If your baby has recently started on solids, you might also be wondering what kind of feeding chair is best for your baby. Check out our detailed post – High Chair Vs Booster Seat: Your Ultimate Guide to Buying a Feeding Chair.
Buy Healthy Nutritious Baby, Toddler food made by our own Doctor Mom !
For young babies, the most obvious choices of food are cereals and fruit or vegetable purees. You can check out our list of 10 delicious fruit purees for babies as well as our complete stock of baby cereals. So what's missing? Vegetables! You've heard of Moms grumbling about how their kids don't eat enough vegetables and instead pick all the greens out of their plate. You can avoid this problem later by taking the right step now – introducing your baby to a wide variety of vegetables!
Stage 1 Vegetable Purees (6-9 Months)
1. Potato Puree
Potato Puree makes an excellent first food for babies.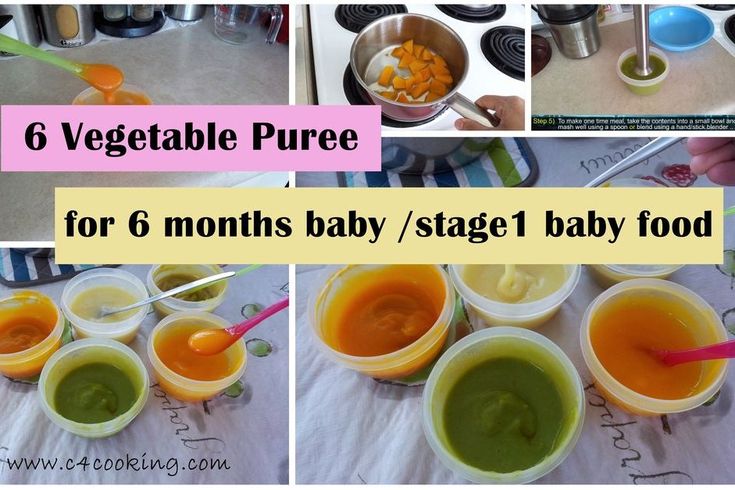 It has a soft consistency,easily mashable and it is the least allergenic food. Start with little quantity as some babies may develop tummy upset due to gas. This is also the best vegetable to combine with other veggies.
2. Sweet Potato Puree
Sweet potatoes have a high fiber content and are a good food to try to prevent constipation in babies. Sweet Potatoes also tend to release energy slowly so this is a good option at dinner to ensure your little one doesn't get hungry during the night.
3. Carrot Puree
Carrots are naturally sweet, which make it more readily accepted by little babies! The orange color indicates the presence of beta carotene, which means healthy eyesight for your little rabbit!
4. Pumpkin Puree
Besides being rich in fiber and antioxidants, pumpkin also has anti bacterial properties and kills intestinal worms. This is an ideal first food for babies, more so because it has a soft lovely consistency when cooked and is easily mashable.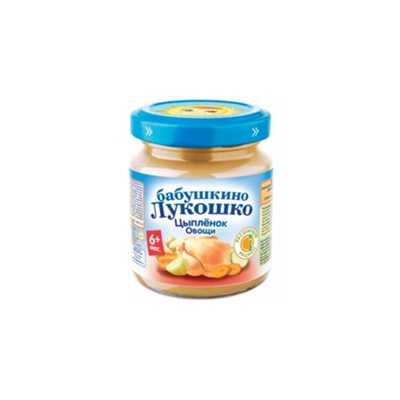 5. French Beans Puree
French beans are an excellent source of plant derived micro nutrients, minerals and vitamins like A, B1, B6 and C. This makes them a must have vegetable for babies. Steaming the beans and potato gives it a nice creamy consistency.
6. Red Lentil Carrot Puree
Red lentils are very easy to cook and make the perfect ingredient for a puree! This recipe from Au Petit Gout uses shallots to add an interesting twist. Skip the salt and go for spices instead.
7. Red Pepper Puree
Red pepper is not a common choice for stage 1 baby purees, but it shoudl be! Baby Foode shows you how easy it is to make this antioxidant rich and gorgeous lookking puree!
8. Bottle Gourd Puree
Being non allergenic, bottle gourd is one of the perfect foods for weaning babies. With a water content over 90%, it promotes easy digestion and relieves constipation. So no more hard poop!
9. Zucchini Puree
Zucchinis are increasingly available in the Indian market, so this recipe from Parent Hub must be easy enough to make! With a high water content and good fiber, this is an easily digestible stage 1 vegetable puree.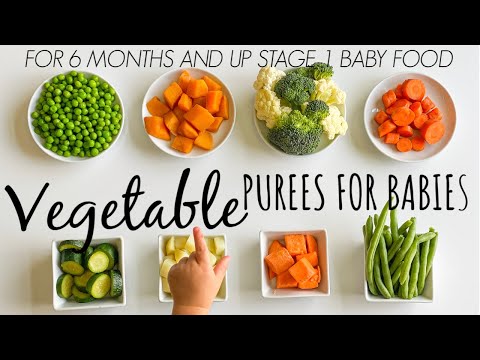 10. Leek Puree
Leeks aren't very common in Indian households, but they are available in specialty supermarkets. If you find some fresh leeks, then go ahead and give your baby a taste of international cuisine! Baby Foode has a lovely simple leek puree recipe that uses the white and light green parts only.
11. Green Peas and Potato Puree
Green peas are rich in calcium, iron and Vitamins A and C. You can give your baby all these nutrients in the form of this yummy green peas and potato puree. This is a super protein dish so let those little muscles and bones grow!
12. Broccoli Olive Oil Puree
It's a good idea to have a variety of oils in your home to ensure maximum nutrition. This broccoli olive oil puree from baby foode is perfect to add some variety to your little one's menu. This dish is good for babies above 8 months.
13. Beetroot Potato Puree
This combination of root vegetables is great for little babies who are used to potato puree.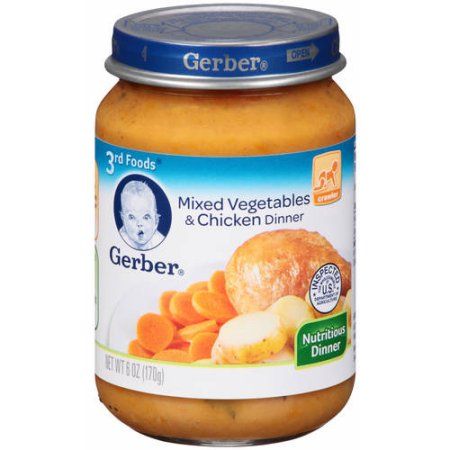 Beets are rich in iron and help to boost immunity, so be sure to include this in your little one's diet!
14. Potato Zucchini and Cauliflower Puree
Once your baby is used to most vegetables, you can introduce cauliflower. Once you're sure it doesn't cause gassiness, you can go ahead and make this delicious puree from Little Mashies!
Stage 2 Vegetable Purees (9 – 12 Months)
15. Beetroot Puree
Beetroots are a great vegetable for babies, considering their high antioxidant content. The rich color is another attractive factor for babies! Try out this recipe from Weelicious, that includes baking the beets for a lovely flavor.
16. Potato Carrot Sweet Corn Puree
Annabel Karmel has a nutritious and bright colored puree that's great for stage 2 babies. Leave a little lumpiness in the puree for more texture. Substitute the milk in the recipe with breast milk or formula for babies under 12 months.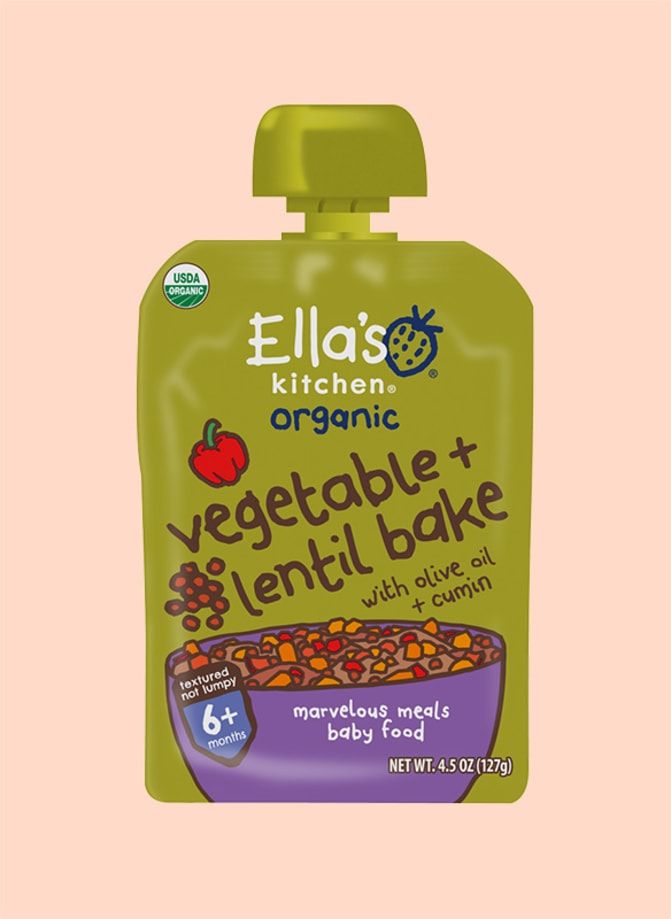 17. Broccoli Spinach Puree
Now this is a nutrient and antioxidant rich green puree! With broccoli to strengthen the immune system and spinach that's good for the eyes, this is a must try vegetable puree for your baby!
18. Carrot Palak Puree
Carrots are among the first vegetables fed to babies, and the addition of palak makes this even better! Spinach can contain oxalates and nitrates, which is why it's not suitable for babies under 8 months. The cumin adds the perfect zing to this puree!
19. Broccoli Potato Cheese Puree
Now this is a delicious combination from Weelicious! Use fresh cheese to make this puree and ensure that your baby is used to cheese first. Keep some lumpiness in the broccoli for older babies.
20. Lentil Spinach and Rice Puree
Get your little one used to khichdis with this lentil spinach and rice puree from Little Mashies. The quantity in the recipe is a lot, so you can cut it down. Use homemade vegetable stock for best results.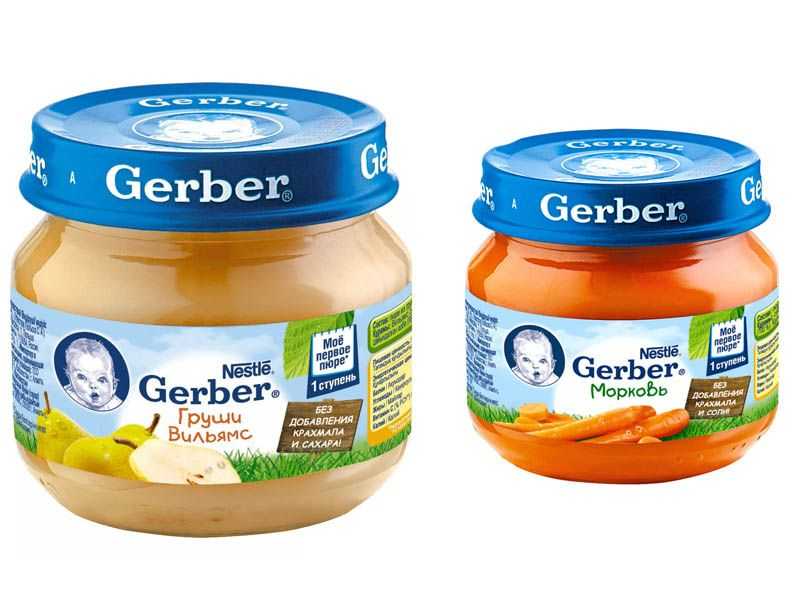 When introducing any new food for baby, don't forget to follow the 3-day rule to rule out any allergies. It's advisable to follow the recommended ages for each vegetable. Also take care of choking hazards. Start with soft and smooth purees and increase the lumpiness gradually. Always try individual vegetables first before combining them. You can also mix individual veggie purees with cereals or cooked rice to create unique combinations. And don't forget, you can always add organic spices to make things interesting!
If your baby has recently started on solids, you might also be wondering what kind of feeding chair is best for your baby. Check out our detailed post – High Chair Vs Booster Seat: Your Ultimate Guide to Buying a Feeding Chair.
Buy Healthy Nutritious Baby, Toddler food made by our own Doctor Mom !
Shop now!
Baby puree at home: recipes
Baby puree from vegetables and fruits at home: cooking secrets
Vegetable and fruit puree often becomes the first meal of the baby after breast milk or formula, so many mothers prefer to cook it on their own.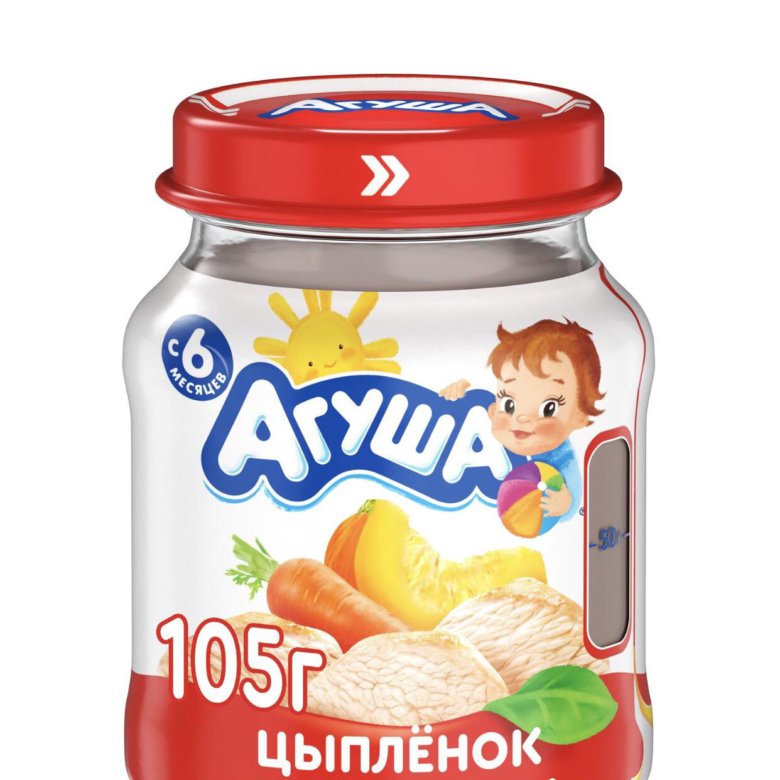 Although modern manufacturers convince us that baby food is devoid of preservatives and harmful additives, fresh vegetables and fruits are much healthier, especially when it comes to infant nutrition. Yes, and cooking baby puree at home is not so difficult.
Vegetables or fruits?
Let's try to make baby puree for our beloved baby. Despite the fact that pediatricians of the last century recommended starting complementary foods with fruits, it is better to first introduce the child to vegetables - modern doctors and nutritionists have come to this conclusion. Boiled vegetables do not irritate the gastrointestinal tract, are better absorbed, satisfy hunger, do not cause allergies and increased gas formation. In addition, vegetables do not contain fructose, which irritates the pancreas. And one more weighty argument in favor of the fact that it is better to start with vegetables - fruits are tastier, and if the baby tries them first, he will refuse vegetables, because they will seem to him more insipid.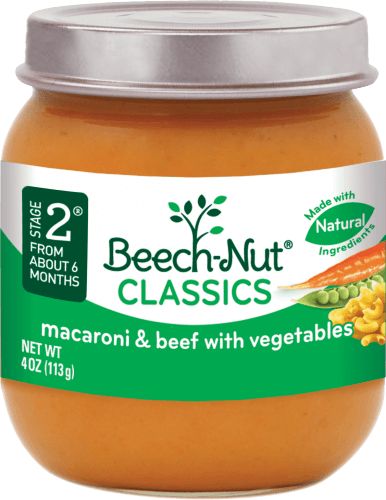 How to prepare baby vegetable puree
What can baby puree be made of? The ideal puree for the first feeding is from cauliflower or zucchini. A little later, you can introduce pumpkin, broccoli, carrots, potatoes and green peas. Before cooking, vegetables are washed well, peeled, cut into pieces and cooked - steamed, in the oven or in the usual way, in water. The first two methods are preferable because oven roasting and steaming preserve the vitamins, minerals, nutrients, and natural color in the vegetables. And most importantly - such vegetables are much tastier. Some nutritionists recommend boiling vegetables with their skins on before peeling them, so choose your own cooking method.
If you do have to cook vegetables in a saucepan, use an enamel pot, add less water and put the vegetables in boiling water. Boil until soft, but do not overcook vegetables and fruits, otherwise they will become tasteless and lose a lot of vitamins. Ready vegetables are chopped with a blender until smooth and slightly diluted with water, vegetable broth, breast milk or mixture to a gruel state, since the child does not yet know how to digest thick food.
Small pieces of vegetables in puree sometimes cause the baby to refuse to eat, so the knives in the blender should be well sharpened, and if there is no technique, you can grind the vegetables through a sieve. Salt and spices are usually not added to baby vegetable puree, and if the baby is more than 6 months old, you can put a little butter in the puree.
A few rules for making baby puree at home
Use only fresh vegetables and fruits.
Water for cooking vegetables must be filtered or bottled.
If you are using frozen foods, choose only whole fruits and vegetables as they retain the most nutrients.
All utensils for preparing baby food should be perfectly clean, so if the knife falls on the floor, it should be washed well. Also, the presence of pets in the kitchen during the cooking process is not allowed.
Avoid vegetables and fruits high in nitrates, such as spinach, lettuce, beets, melons, and watermelons, in infants' diets.
Store-bought vegetables are recommended to be soaked in water to remove nitrates: 1-2 hours for this, up to 24 hours for potatoes.
Mix sour-tasting fruits and berries with sweet fruits - for example, blackcurrant goes well with a banana or pear. Sour puree is unlikely to please the baby.
Give your child only fresh food, but yesterday's puree from the refrigerator is better to eat yourself.
DIY fruit puree for children
Children are more likely to eat fruit puree, because fruits are tastier and sweeter. Fruits contain a large amount of vitamins, minerals, trace elements, fiber and antioxidants, so they are very useful for a growing body. However, fruits are strong allergens, especially berries, bananas, pomegranates and apricots, so they should be given with caution, watching the child's reaction. The most low-allergenic fruits are apples and pears, so it is better to start complementary foods with them, and then introduce all other fruits.
First, the baby is fed with a one-component puree made from only one product, and then you can mix different vegetables and fruits, and not only among themselves. Very tasty combinations of fruits and vegetables, such as apples and zucchini, pumpkins and pears.
Fruits must be of good quality, without damage, ripe and juicy, and the rules for preparing fruits do not differ from the rules for cooking vegetables. Naturally, fruit puree is not sweetened with honey and sugar - the later the child learns the taste of sugar, the stronger his health will be.
Aromatic pumpkin puree
Babies love to eat pumpkin because of its pleasant sweet taste, besides pumpkin is very healthy. It contains a whole storehouse of various vitamins, including vitamin T, which normalizes the metabolism in the body. For pumpkin puree, small pumpkins are suitable, since large fruits are not as tasty and difficult to peel.
Cut the pumpkin in half, and then into small slices, one or two of which (depending on the appetite of the crumbs) cut into cubes.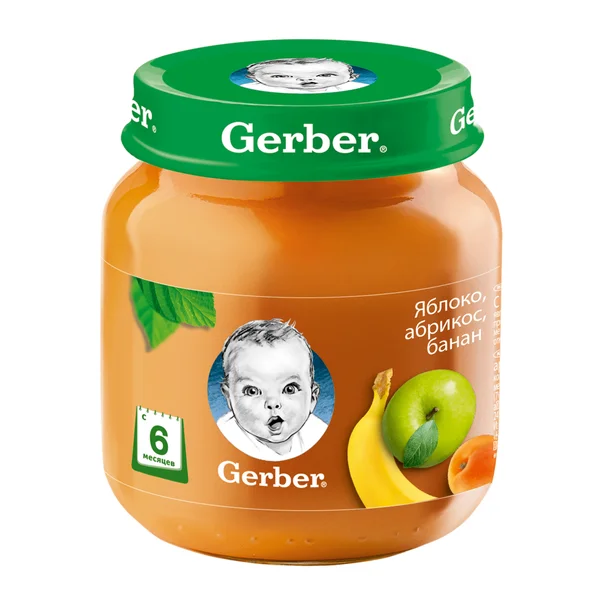 Boil the pumpkin in a double boiler or in water for 20 minutes, while warm, beat with a blender to a smooth puree and dilute if necessary with water or a mixture. Add oil and salt depending on the age of the child.
Gentle Broccoli Puree
One of my favorite homemade baby puree recipes is broccoli. This cabbage is extremely useful because it contains potassium, iron, calcium and other valuable substances. It has much more vitamin C than lemon, and the reason for its nutritional value is its high protein content.
Separate the broccoli into florets, wash thoroughly and steam for 20 minutes. Cabbage cooks faster in water - fresh broccoli will take 7 minutes, and frozen - about 15 minutes. Broccoli puree does not need much water, it should lightly coat the vegetables. After the cabbage becomes soft, chop it in a blender or pass through a sieve. If you're mashing for kids older than a year old, be sure to add butter - the little ones will gobble up broccoli on both cheeks!
How to make baby pear puree at home
Pear is a very delicate, tasty and healthy fruit that rarely causes intolerance.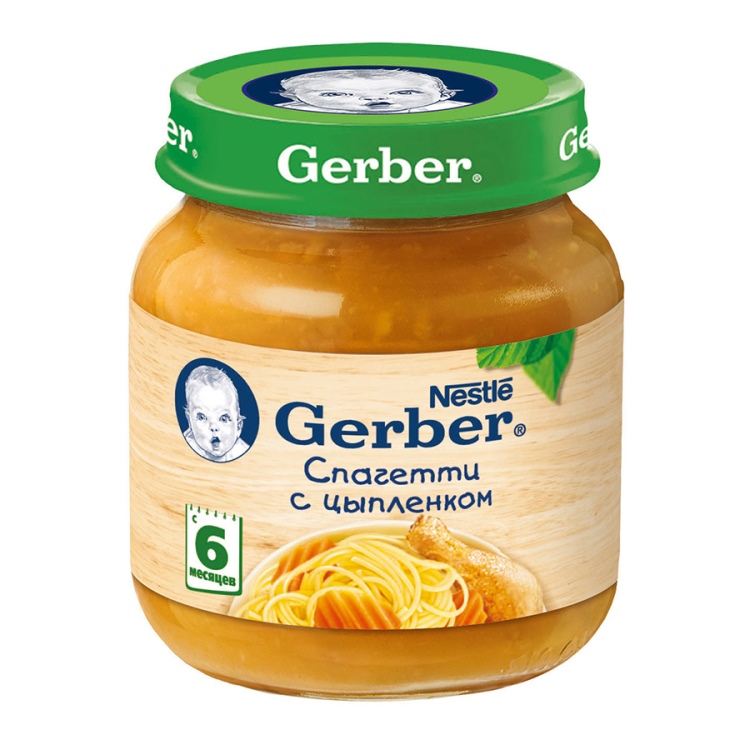 In addition to the high vitamin value, the pear has other beneficial properties - it facilitates digestion and removes toxins from the body.
For baby food, choose green pears to reduce the risk of allergies, which are rare among babies. Peel the fruits from the peel and core with seeds, and then stew the pear in a bowl with a thick bottom in a small amount of water for 15 minutes. Let the pear cool slightly and puree it in a blender with a little of the remaining pear broth. For large kids, fruits can not be boiled, but add half a teaspoon of natural honey to the puree.
Zucchini and apple puree
Little gourmets will love this delicious puree, besides, zucchini is considered the most hypoallergenic vegetables, which, due to their high potassium content, have a beneficial effect on the heart. Apples contain iodine, iron and phosphorus, and due to the high concentration of vitamin C, apples help in the prevention of colds and viral infections.
Wash the zucchini and apples well, de-seed them, cut into pieces and cook in a saucepan for about 20 minutes, considering that the zucchini will cook 5 minutes faster.
By the way, apples are steamed for 15 minutes, zucchini - 10 minutes. Next, vegetables and fruits are chopped in a blender, mixed and brought to a boil. For allergic children, this is the best side dish!
Exotic mango
Sometimes you can pamper your baby with exotic fruits - for example, make mango puree. This is a very delicate fruit with an original taste, containing 12 amino acids and improving sleep.
Choose only ripe fruits that are soft and reddish-yellow in color. Peel the mango from a thick skin and a large bone, put the pulp in a blender, add 2 tbsp. l. water and mash it, and then heat it in a saucepan for several minutes. For a baby up to a year old, it is better to give mashed potatoes with heat treatment to facilitate digestion, and older children can be fed raw mangoes.
Carrot and Potato Puree
Make normal potato puree without oil. Peel the carrots, grate them and stew them with butter and vegetable broth - about 1 tsp is required for 200 g of carrots.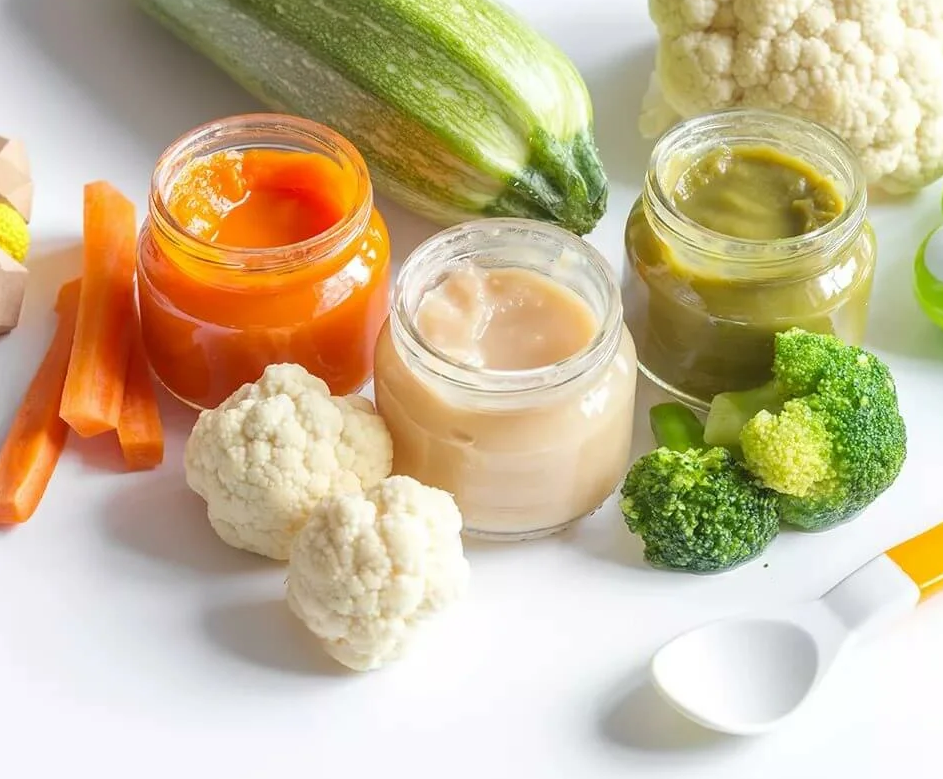 butter and 150 g of broth. When the carrot becomes very soft, wipe it through a sieve, and then put it on a plate, put mashed potatoes on the second half. Let the child choose whether to mix two types of puree for him or eat separately!
Pumpkin and apple puree
This sweet, sugar-free pumpkin-apple puree, cooked in a double boiler, is suitable for children who are already accustomed to "adult" food and are able to perceive a new unusual dish. It is better to take a pumpkin with a gray or green skin and with bright pulp - such fruits contain more vitamins and other useful substances. Apples are green because they have fewer allergens.
Cut pumpkin and apple flesh without peel or seeds into pieces, place in a steamer and cook for 20 minutes. Grind pumpkin, apples and raisins in a blender or by hand with a pusher if the child has already learned to chew. They say that this puree is very good for skin and hair, and you can check the truth of this statement yourself if you start feeding this dish to your baby.
In autumn, you can take care of preparing vegetables for baby purees. Some vegetables, such as pumpkin, carrots and apples, are stored fresh, and zucchini, broccoli, berries are frozen in small portions, because due to frequent freezing and thawing, vegetables lose vitamins and become tasteless. You can roll up fruit and vegetable puree in jars, but this snack should not be given to babies. Remember that the taste of vegetables determines whether the baby will love them in the future, so try to prepare an appetizing and tender puree - for health and good mood!
Baby vegetable puree: edible or inedible?
/ All materials
GOST not Decree
The tasting of vegetable puree was conducted by specialists who have devoted many years to the development of baby food. Their opinion can be trusted. But we want to warn you: it is impossible to guarantee that the child will like the same puree as the experts (rather, you should rely on your own taste). Much more important is compliance with safety requirements.
And most of the samples we tested meet the standards. Most, but not all.
Let's deal with the quality
Andrey Mosov, head of the expert department of NP Roskontrol, doctor:
"Such characteristics as sweetness, bitterness or "unexpressed taste" are subjective. Parents most often pay attention to the water content of the product. The presence of water in the composition of vegetable puree is not bad for the first feeding. You just need to understand that water is a cheaper raw material than a pumpkin."
Irina Konokhova, leading expert of NP "Roskontrol", doctor:
"Indeed, in most of the tested vegetable purees, the mass fraction of chlorides (i.e. salt) is 0.2%, and in the Babushkino Lukoshko, Heinz and Semper purees it is 0.3%. Perhaps this is due to the higher natural content of sodium chloride in the feedstock, although it cannot be ruled out that salt was added. However, this intake of salt with complementary foods is acceptable, given the physiological need for sodium in children.
The permissible mass fraction of chlorides in children's vegetable puree is 0.6%, and this figure is not exceeded in the tested samples.
How about sterility?
Let's start with the main thing: all samples meet the requirements of industrial sterility. Pesticides were not found in any of the samples, and all samples meet the standards in terms of nitrate content.
In addition, the puree was checked for the content of 5-hydroxymethyl furfural . It was not found in any of the samples.
No preservatives or sweeteners of any kind are allowed in baby food. We checked the puree for the presence of sorbate, benzoate, sulfur dioxide (these are preservatives) and determined the mass concentration of sweeteners. Parents can be calm: no preservatives or sweeteners were found in the samples.
One in the jar, another on the label
Andrey Mosov, head of the expert department of NP Roskontrol, doctor:
in pumpkin puree should be 3.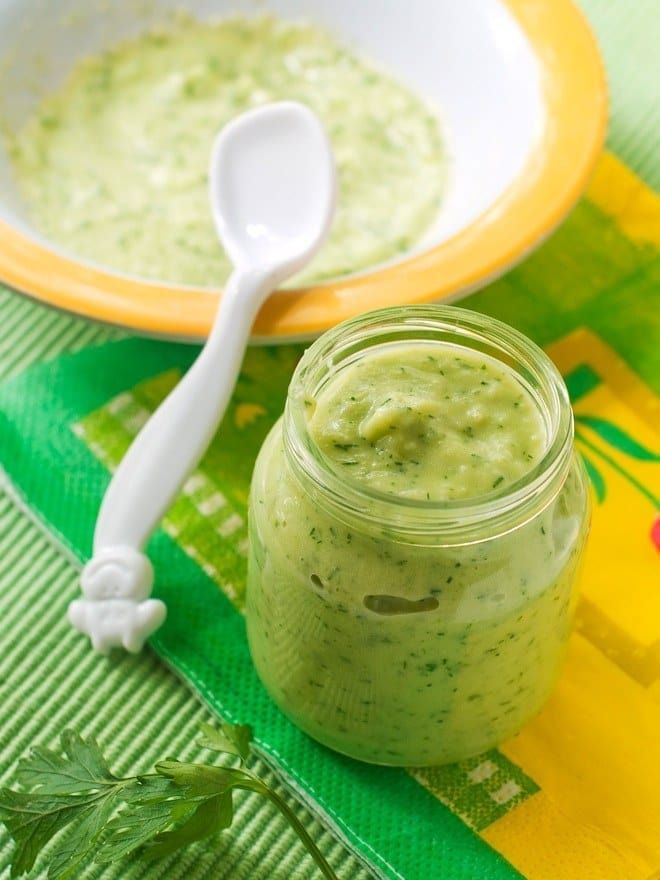 6% (in boiled pumpkin - 4.6%).
Summing up and drawing conclusions
Roskontrol experts noted that the manufacturer of puree Semper misleads the consumer about the presence of sugar in the composition. A mark "Bebivita" does not correspond to the actual product name - it is indicated in small print on the back of the label ("Complementary food product - mashed pumpkin and potatoes").
On puree "Spelenok" , the inscription "enriched with vitamin C" is incorrectly placed: the actual mass fraction of ascorbic acid in this sample is four times less than indicated in the label. Plus, on all samples, except for Bebivita puree, information about the nutritional value in terms of carbohydrate content is distorted.
Test details
August 27, 2014
Advertisement
Advertisement
Applicant organization name

Name of contact person

Job title
0168
E-mail

Name of the declared product (goods)

I have read and accept the Rules for the Functioning of the Independent Quality Control System "Roskontrol".