When should baby be feeding themselves
When to Introduce a Spoon to Baby
Learning how to self-feed is an important milestone in your baby's development. The messy, but fun, process of teaching your baby how to use a spoon will be the next step in your baby's journey to self-feeding.
Teaching your baby how to self-feed is going to be a messy process, but will be worth it in the long run. Your baby's motor skills and development will benefit from learning how to self-feed so it is important to encourage this process to your baby. As you begin to approach the age where your baby is ready to start learning how to self-feed, here is everything you should consider.
Where To Start 
Finger Feeding
Before you start to think about introducing a spoon to your baby, you first will want to make sure your baby has been introduced to finger foods. This first step will help your baby begin to develop their motor skills which are necessary to have before figuring out how to use a spoon.
Beginning with finger foods, start with soft foods that you can easily smash with your fingers.
This will be the safest and easiest place to start for your baby. Foods such as soft cooked noodles, cut bananas, or steamed veggies are all a good place to begin. Choosing foods that can be cut up into bigger chunks will also make it easier for your baby to be able to pick up.
If you have only been feeding your baby soft foods and purees on your own, you should wait to introduce a spoon until after you have introduced finger foods. At around 12 months, most babies should be feeding themselves finger foods. It is around this stage that you can start to introduce a spoon.
Next Step: Introducing the Spoon 
Now that your baby has gotten comfortable with finger feeding, you can take the next step on the self-feeding journey by introducing their first utensil, a spoon. The CDC recommends waiting to introduce a spoon to your baby until they are around 10-12 months old. However, there is no specific age or time that your baby should developmentally be using a spoon. There are many factors that can have an influence on the timing of your baby learning to use a spoon.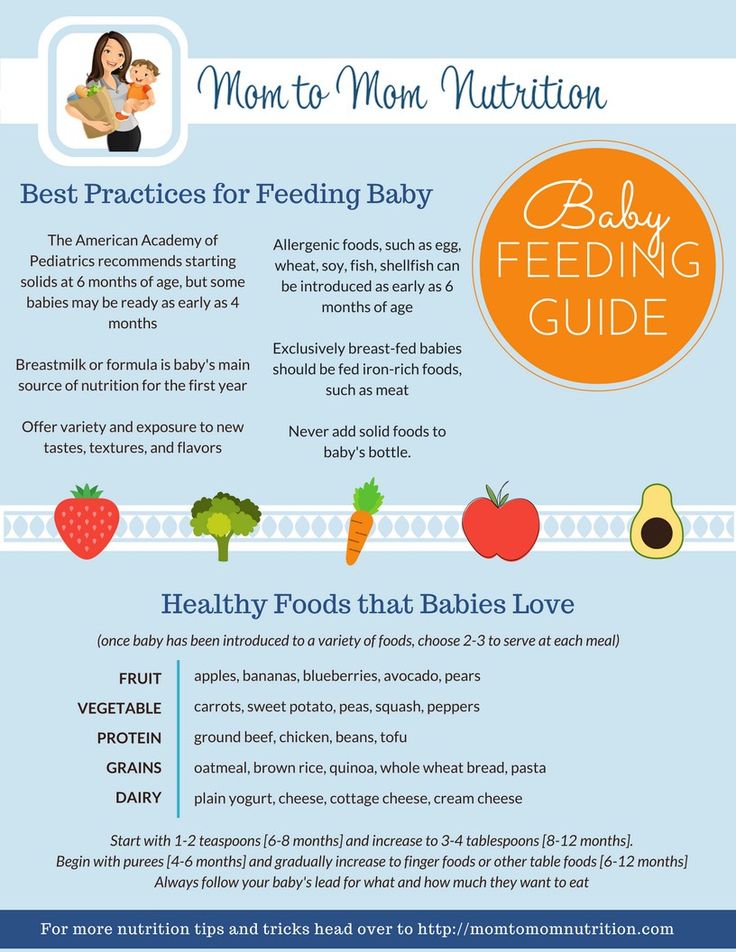 Fine motor skill development
Interest in eating independently
Time they have been eating solid foods
First introduced to finger foods
These are all factors that can influence when your baby starts to use a spoon to self-feed. Every child is unique so do not worry about whether or not your baby is successfully learning to use a spoon. They will get there eventually!
Signs They Might Be Ready
It can be tricky to know whether or not your baby is ready to take the next step in their development. One sign that your baby is likely ready to start using a spoon on their own is with their body language. Infants typically will turn their heads and clamp their mouth to signal they are full, after the meal. The opposite holds true as they get older. Toddlers will often start to get fussy or throw a tantrum before a meal. If you are noticing that they are appearing disinterested in the spoon you are trying to feed them, let themselves give it a try.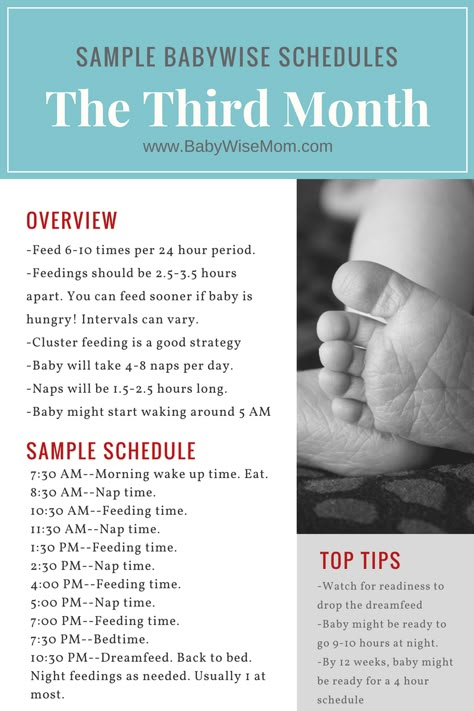 This might be their way of telling you they are ready to be more independent. 
Learn more from Pediatrician Dr. David Hill from the American Academy of Pediatrics about when your baby is ready for solids: 
Expected Timeline
Depending on your baby, these milestones will be reached at different times than the families around you. However, here is a general guide to understanding when you should plan on your baby reaching these steps to independently self-feeding. 
6 months: You can begin to start introducing finger foods to build your baby's fine motor skills. Remember to choose foods that are soft and easy to squish to avoid any choking hazards. 
12 months: Around their first birthday, your baby will likely begin showing an interest in using a spoon themselves. This is when you can begin letting your child feed themselves thick, soft foods like oatmeal, yogurt, or applesauce. 
15-22 months: Your toddlers should be able to start getting the hang of feeding themselves with a spoon. Around this time, you should also be able to introduce using a fork to feed themselves.
Every baby is different when it comes to reaching these developmental milestones. You should never focus too much on whether or not your baby is "on track." With both time and practice, your baby will get there.
What are the Benefits of Self-Feeding?
Self-feeding is your baby's first step to independence. In addition to the new confidence and sense of freedom your baby is experiencing, self-feeding is beneficial to their overall development in the following ways.
Learning to grasp and hold things firmly
Gaining hand-eye coordination (learning spatial awareness, strengthening their "visual motor skills")
Refining Sensory Process skills (the different textures and sensations of the food they are touching will help to build their sensory processing skills)
Things to Consider
Picking the Right Spoon
In general, any spoon that is not too heavy for your baby to hold is the right spoon.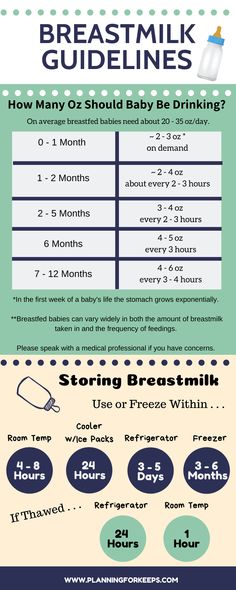 However, it is probably a good idea to purchase a set of spoons that are actually designed to be used for babies. Look for spoons that have a wide, chubby handle that will make it easy for your baby to grab and pick up. A spoon made of rubber or silicone will also be better for your baby because of the soft texture and grippy material. 
Foods to Start With
Get ready for a big mess when it comes to your baby learning how to use a spoon. At first, your baby will likely spend more time exploring and playing with their food, rather than actually eating it. Start with thick foods that will easily stay on the spoon as they learn how to balance and bring the spoon to their mouth. Here are some recommended foods to start with.
Applesauce
Cottage cheese
Mashed peas/carrots
Mashed potatoes
Oatmeal
Pasta
Pudding
Yogurt 
Introducing the Fork 
So, your baby has now mastered the spoon and is ready for their next big step: the fork.
It is usually recommended to introduce the spoon before the fork, because a spoon is typically easier for a baby to learn at first. However, some babies do pick up on the fork easier because it requires less balancing and they can stab the food. You will likely want to introduce the fork at around 16-18 months, to give your baby time to first practice and focus on learning how to use a spoon. 
What's Next?
With so many huge developmental milestones being achieved, your baby is rapidly developing. Once your baby has been introduced to the spoon and fork, you can consider moving them from the high chair to a booster seat at the table. By bringing your baby to the table to eat with you, you can help them develop their motor skills quicker. This gives them the opportunity to observe and mirror your actions.
How Can I Help the Process?
The best way you can help your baby is to simply let them experience and explore this new skill for themselves. At first, you'll probably notice that your baby spends more time playing and waving the spoon around.
But eventually, they will start to pick up on how to actually use the tool for their self-feeding benefit. 
This is a messy, but fun, process. Look into some rubber or silicone splat mats to make the clean up aftermath easier for you. Other than letting your baby explore and have fun with the learning process, here are some things you can do to help your baby with practicing their new skill.
Demonstrate it for them: Your baby is looking to you for guidance, so show them how it is done! Have them watch you use a spoon to feed yourself the yogurt or oatmeal and then have them try it for themselves. Over time, they will continue to mirror your actions for how to self-feed.
Hand-Over-Hand Method: First, let your baby grab for the spoon themselves. Once they are holding the spoon, see if they can dip the spoon and scoop up the food. You can place your hand over their hand and help guide the food into their mouth. Your baby is still learning all the basics like where their mouth even is and how to scoop food using the spoon so you can help show them the ropes for the first few times.  
Stick to Thick Foods: To make it easier for your baby to scoop and bring the food into their mouth, stick to thick foods at first. Avoid foods that can easily fly off the spoon (rice, cereal, etc.) until they have gotten used to the process. 
Baby-Led Weaning: What is it? 
Baby-Led Weaning is a popular form of teaching self-feeding. The process skips feeding soft foods and purees and goes straight to finger foods starting at around 6 months. Registered dietician, Clancy Cash Harrison, author of Feeding Baby, says "Baby-led weaning supports the development of hand-eye coordination, chewing skills, dexterity, and healthy eating habits," she says. "It also offers babies an opportunity to explore the taste, texture, aroma, and color of a variety of foods."
What makes baby-led weaning successful, is that your baby will recognize that in order to eat, they need to learn how to do it themselves. It gives an extra nudge into independence.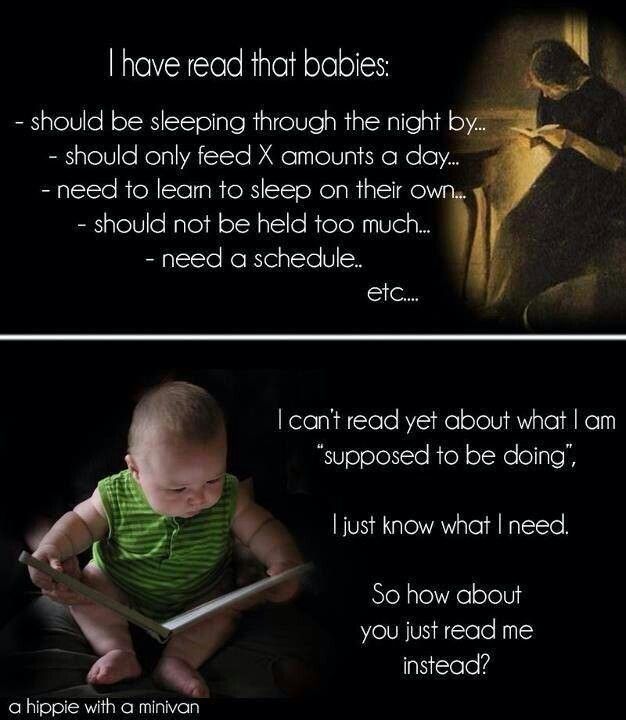 However, parents can obviously step in when needed, in order to make sure their baby is getting enough nutrition from food. 
Starting at about 6 months, or whenever your baby is able to sit unassisted in a high chair, you can begin baby-led weaning. Your baby might not have fully developed their chewing skills so breast milk or formula will still need to be their main source of nutrition until at least 10 months old. 
The best foods to begin with are soft, easy to squish foods like bananas, steamed broccoli, or avocado. Try cutting the foods into bigger pieces to make it easier for them to pick up. By starting at 6 months, you will help your baby develop the pincer grasp. When considering foods to start with, texture is key. Since your baby does not have the fully developed chewing skills, you will want to make sure any food you are giving them is very soft to avoid a choking hazard. 
If you are thinking of starting baby-led weaning, consider a mixed approach. The first few months of baby-led weaning might be more exploring, and less eating.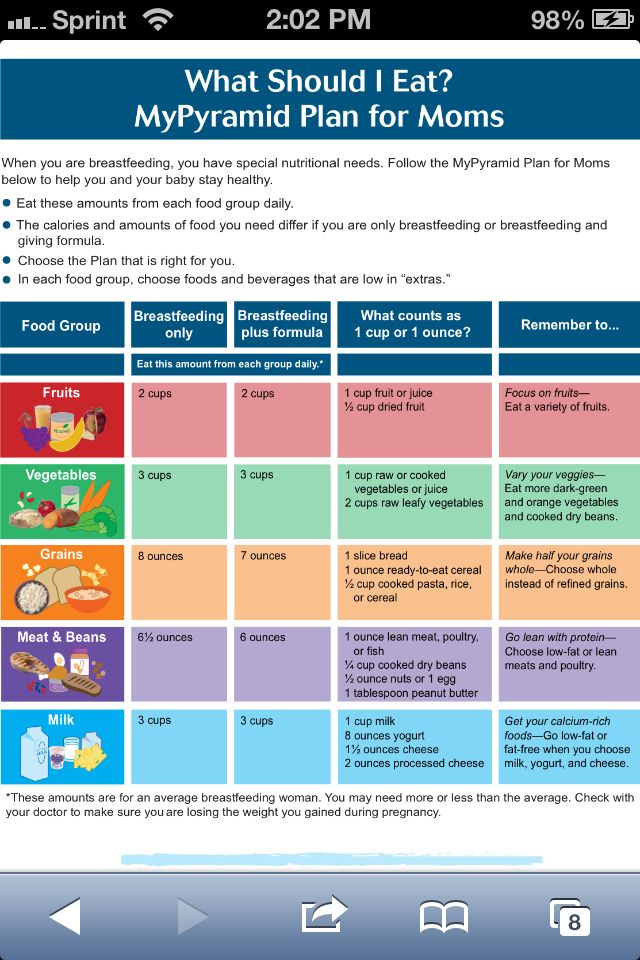 Do not feel pressure to fully abandon breast milk, formula, or purees. Not all children will be ready for baby-led weaning and finger feeding at 6 months. Focus on making sure your baby is getting enough food, rather than trying to get them to self-feed. 
The most important thing to take away from both self-feeding and baby-led weaning is to let your baby lead the process. Let them be the one to reach for the spoon, show their curiosity, and explore their growing independence. Your baby will be most successful if you let them guide you in this process.  
--------------------------------
All health-related content on this website is for informational purposes only and does not create a doctor-patient relationship. Always seek the advice of your own pediatrician in connection with any questions regarding your baby's health.
These statements have not been evaluated by the Food and Drug Administration. Products are not intended to diagnose, treat, cure or prevent any disease.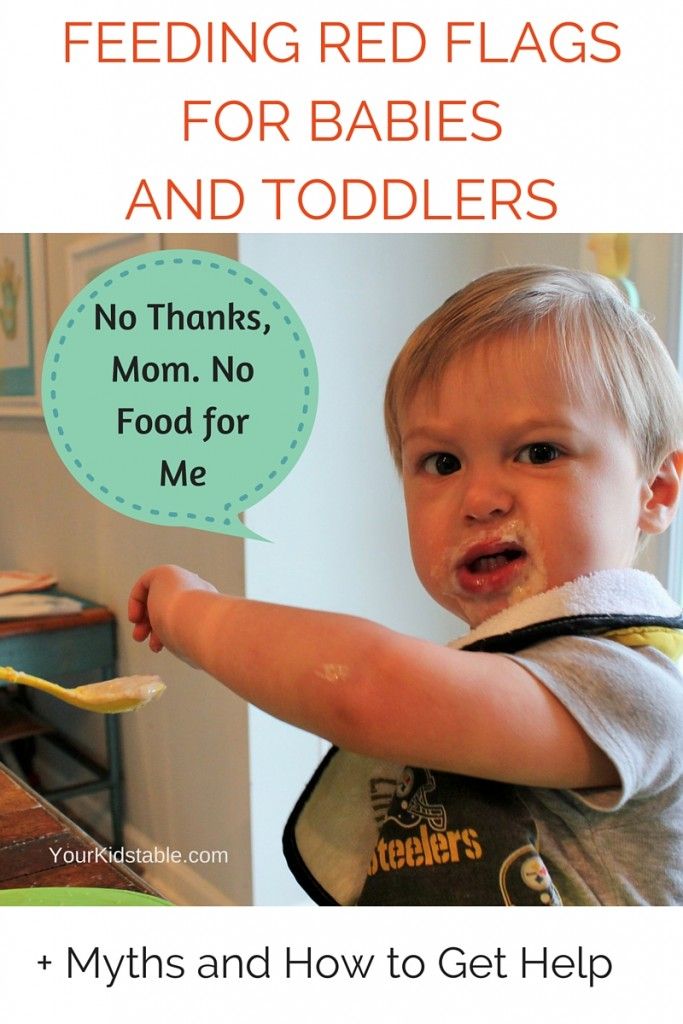 See the FDA Peanut Allergy Qualified Health Claim at the bottom of our homepage.
4 Mistakes that Slow Baby Self Feeding
Feeding your baby real food is an important step for all parents. But baby self feeding is a goal for all parents, especially during the first year of life.
The stakes are high for developing healthy food preferences and learning to eat, so don't let these four common mistakes slow your baby down.
Baby feeding and the journey that goes with it is not always smooth-sailing, or easy.
In my many years of working with new mothers as a pediatric nutritionist, I know that the decisions made in this first year are always made with good intentions.
However, some decisions are made out of fear, hype, or lack of knowledge.
As a result, feeding mistakes that slow your baby's abilities around self feeding can be made.
Don't let them get in the way of really raising a healthy eater down the road.

Why is Starting Solids a Challenge?
In a nutshell, the quick pace of food transitions your baby will make in the first year is the crux of most baby feeding mistakes.
In a period of 6 months, your baby will move from an all liquid diet to eating your family's mealtime food.
That means the food transitions are fast.
Once you get used to one thing, it's time to move on to the next.
For instance, you and your baby master pureed foods.
But, now your baby wants finger foods and seems unsatisfied with baby cereal.
Yes, the pace in the first year of life with food is quick.
Another challenge is the wide range of nutrients babies need in the first year.
Key nutrients for brain development, bone growth, and sufficient calories and protein for weight gain and kid's growth should be top of mind.
Being mindful of these and fitting them all in can feel overwhelming. 
If that isn't enough to worry about, the repercussions of moving too slowly with food transitions can have its own set of ramifications.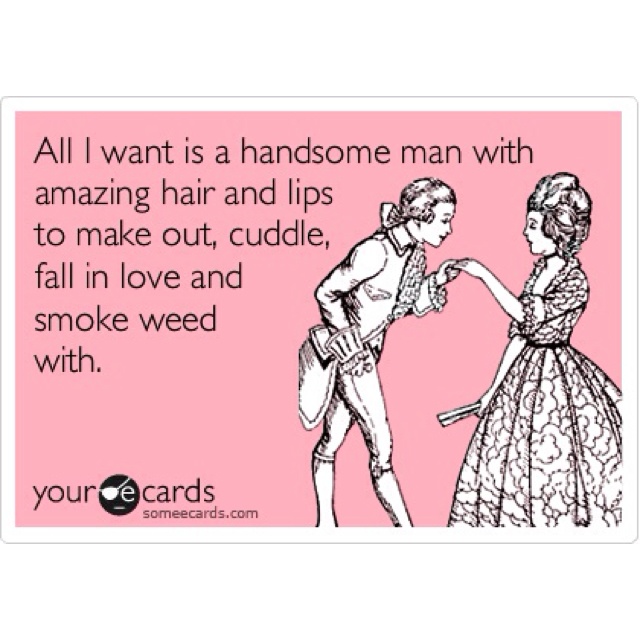 For example, your baby may lose interest in infant rice cereal if they see it every day and at most meals.
Or, your baby may tire of exploring solid foods if she isn't progressively challenged with new textures and flavors.
She may even prefer purees, baby food pouches, or get stuck on a liquid diet (hello, sippy cups of milk), if she isn't challenged with more food flavors and textures.
If you're like most parents I know, you want to get the baby food stages right.
From setting a reasonable baby feeding schedule to knowing when to start solids and make important baby food transitions, not only do you need to know what to do, you need to know what not to do, as well.
Signs You're Hindering Self Feeding
If feeding your baby gives you a nagging feeling that things are getting off track or aren't going as well as planned, you may be making some feeding mistakes.
Whether you need more information, or got the wrong advice, you may unknowingly be caught up in some very common mistakes.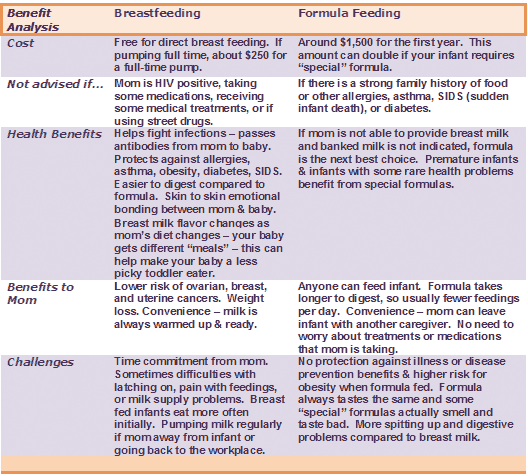 If your baby isn't gaining weight as predicted, is struggling with the spoon or baby led weaning, or if transitioning to a balanced meal plan isn't going as well as you had hoped, you might be hindering your baby from moving forward with eating.
Your feeding style and approach may be counterproductive, especially if you're using negative feeding practices. 
Unfortunately, these can interfere with your baby's eating, development, and food learning.
4 Self Feeding Mistakes You'll Want to Avoid
In my line of work, I see several mistakes parents make when feeding their kids.
It's not that I look for snafus, it's just that when parents are really struggling, they show up on my doorstep.
As a way to help you side-step some of these challenges, I've outlined the top four feeding mistakes I see parents make with their baby.
Some are related to the process of feeding, while others involve food selection.
Mistake # 1: Trying to Keep Baby Clean while Eating
In the quest to stay clean and tidy (and lessen the laundry load), you may be swiping your baby's mouth with a washcloth after every bite, staying with spoon feeding (because it's cleaner), or avoiding messy foods to cut down on the time and effort it takes to clean up after a meal.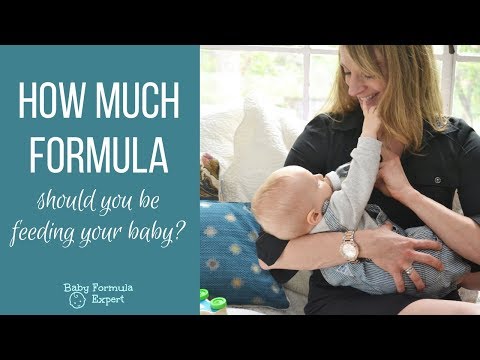 Why is this a mistake?
It robs your baby of important learning experiences, such as exposure to different textures, smelling food completely and learning how to manipulate food using his hands and mouth.
Serious investigation happens during meal time, and there's no better way to learn about food than to get down and dirty with it.
Those pictures you see of babies covered head to toe in yogurt, spaghetti sauce and cake?
Yeah, that's what I mean.
Case in Point:
Long ago, I taught one of my clients to let her baby self feed with a spoon. I asked her to refrain from using the washcloth until the end of the meal, and charged her with the task of offering her daughter more food variety.
After implementing these interventions, both mom and baby started having a grand time with meals!
How to Keep Baby Clean While Eating
Use the kitchen sink as a back-up bathtub.
Stock it with towels, soap and plastic measuring spoons and cups so your baby can go from high chair to kitchen tub (with supervision, of course) for a quick clean up.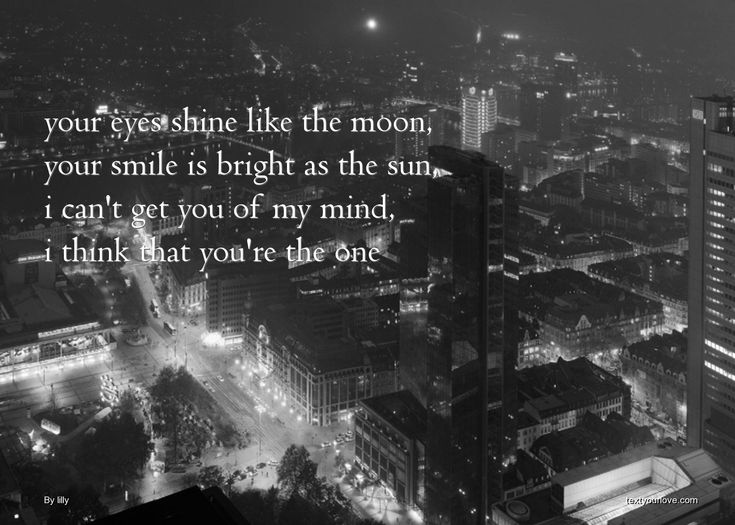 Get the Food & Nutrients for Baby's Brain!
Mistake #2: Spoon-feeding Your Baby for Too Long
This ties into #1 as a way to keep a cap on the mess.
But also, there may be a misconception that babies need to be spoon-fed for a year.
Not true.
Babies can begin the transition to chopped, table foods around 8 months of age.
And if you're a follower of baby led weaning, you know that solids can be introduced at 6 months.
By one year, your baby should be eating table food. In other words, the food your family is eating.
You'll just modify this into age-appropriate textures (shredded, chopped, etc), and encourage baby self feeding (with assistance as necessary).
Your baby should also be using an open-top cup with small amounts of liquid so that spills are minimal.
Of course, follow your baby's developmental progress and cues for readiness to see when the time is right to transition to more textured finger foods.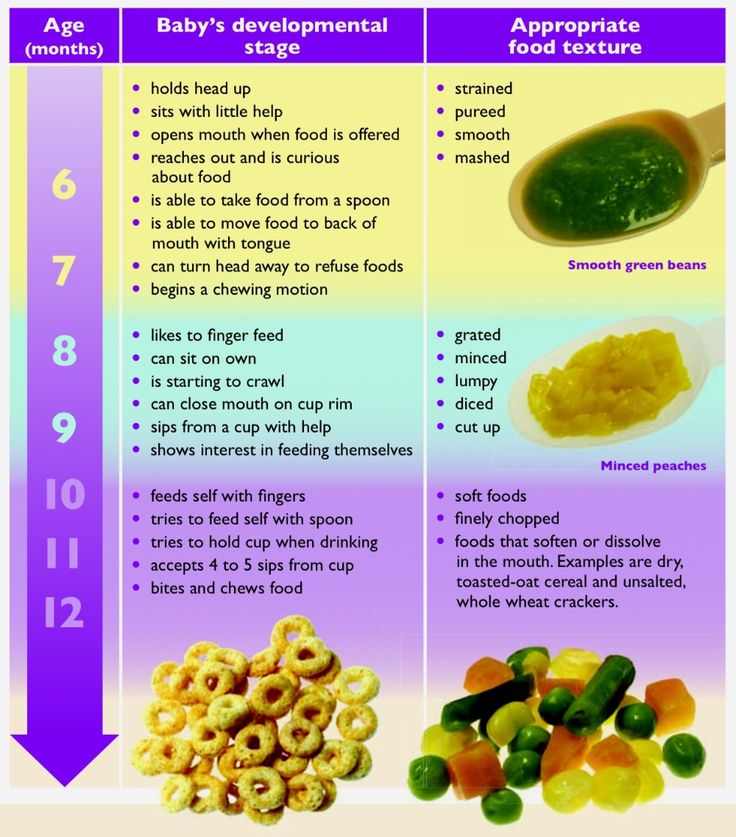 If you're testing solid foods with a baby led weaning approach, be sure to read about iron and baby led weaning in this post or grab my up-to-date, step-by-step book called The Smart Mom's Guide to Starting Solids. 
It includes advice for spoon-feeding, baby led weaning and guidance for using both to optimize nutrients and self-regulation of eating.
When to Stop Spoon Feeding Baby
Baby Ben was 14 months and still being spoon-fed.
He came to me because he wasn't gaining weight and his length had fallen behind.
He was simply disinterested in the spoon—he wanted to feed himself, and he didn't want mush anymore—he wanted the real food his family was eating.
Most babies will want to start self feeding between 6 and 8 months.
This usually coincides with the development of the pincer grasp.
While Ben's mom was understandably afraid to give up spoon-feeding (because he wasn't growing well and she wanted to be sure he ate enough), once she introduced table foods, gave him some independence, and let him eat to his own satisfaction, Ben started to thrive again.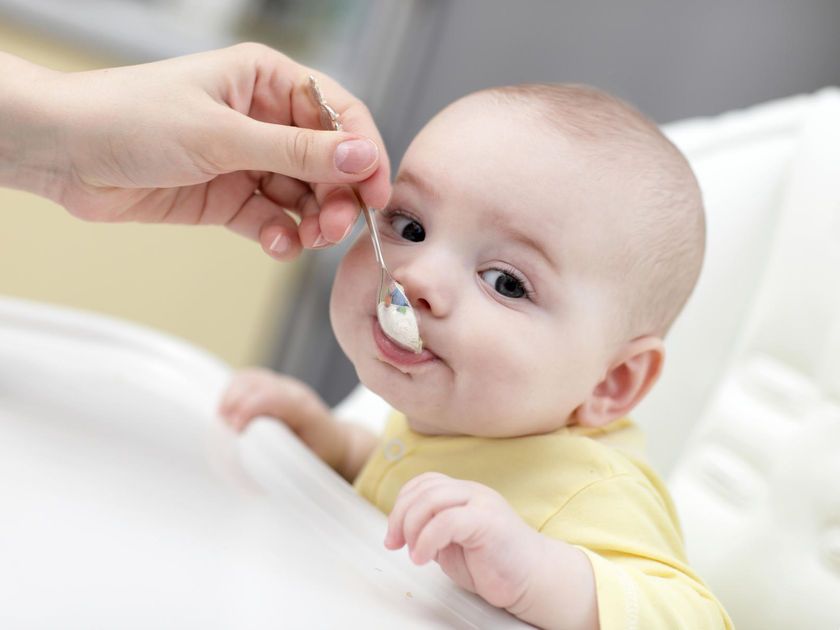 Most babies will want to start self feeding between 6 and 8 months. This usually coincides with the development of the pincer grasp. #startingsolids #selffeeding Click To Tweet
Mistake #3: Offering Foods that are Too Healthy
I believe all babies should receive real, natural, unadulterated foods of all flavors, with an emphasis on food introduction and lots of food variety and exposure.
But I see a trend in feeding babies that emphasizes fruits, vegetables and whole grains.
This can become a problem because babies have limited stomach capacity and these foods are filling.
When your baby's tummy is full, there's a risk of missing other important foods and nutrients such as choline and DHA.
Whole grains, fruits and veggies also tend to be low in fat, which is an important nutrient for babies and their brain growth.
Certainly babies need these healthy foods, but they also need meat (or non-meat substitutes such as beans), fortified cereal, healthy fats and dairy (or fortified non-dairy) sources.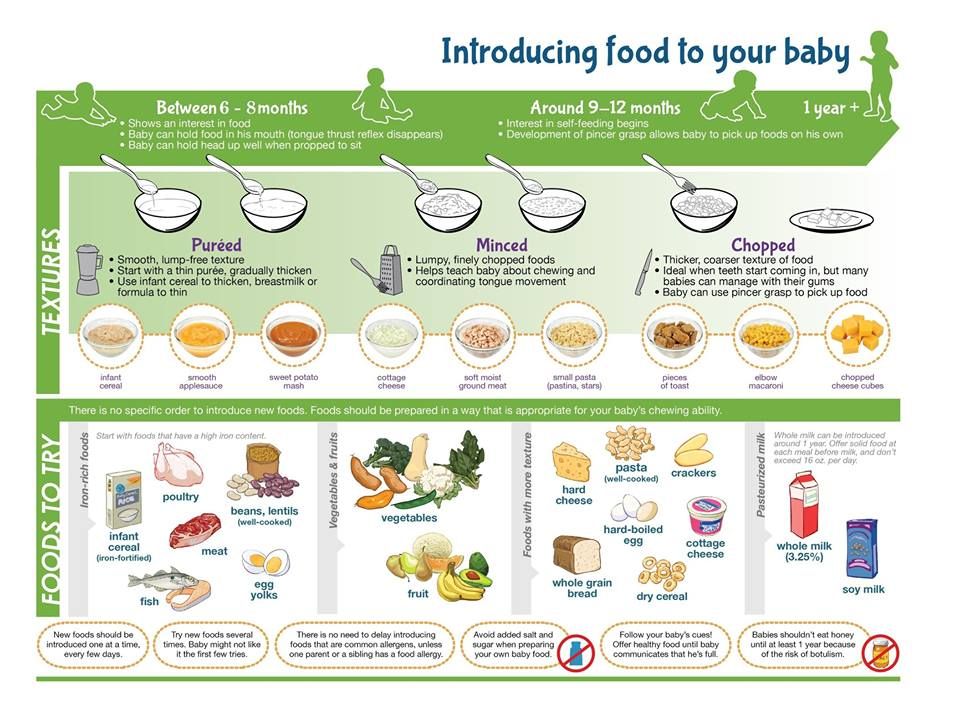 In fact, if I had the opportunity to re-write the food introduction guidelines, I'd advise the following:
Meat First (because it's full of iron, zinc, B vitamins, choline and other nutrients important for brain development.)
Vegetables (because these are a learned taste and flavor and need more time and exposure for acceptance.)
A variety of iron-fortified whole grains, fruit, and dairy products (or non-dairy alternatives if necessary, introduced as yogurt and cheese or as a baked in ingredient. (Note: no liquid milk until one year of age.)
Of course, there's eggs, fish, peanuts, and nut butters — the food allergens that need to be introduced before 12 months, too. 
My stance on "which foods first" is based on nutrient priorities and your baby's budding flavor palate.
[Read: How to Introduce Peanuts to Your Baby]
Case in Point:
Josh, at 13 months, was eating a high fiber diet, filled with whole grain breads, lots of vegetables and fruits, and very little added fat.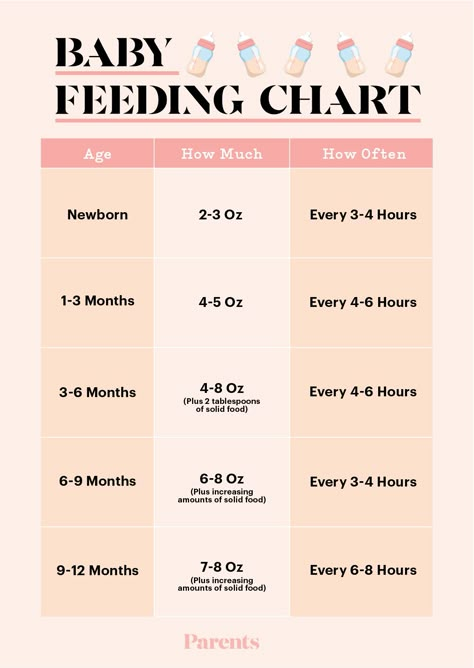 In fact, his mom stated,
"I never thought to add fat to his meals—I thought that would be unhealthy."
Josh's diet appeared very healthy on paper, but in reality, it wasn't meeting his nutritional needs.
For example, babies need 40-50% of their total calories in the first year from fat.
Josh certainly wasn't getting this.
Once Josh's mom understood that babies need a good amount of fat daily and where and how to get it, she was able to plan more appropriate meals for him.
The added benefit?
With fat, foods (especially vegetables) were tastier and he ate better.
Mom opened up to more variety (French toast, pancakes, sandwiches, etc—all cut up in bite-sized pieces) and Josh enjoyed eating again.
Mistake #4: Allowing Bites or Gulps of Adult Foods 
Just a little sip of my coffee? Sure.
A bite of my brownie? Why not!
What's the harm in a little sip of soda, a taste of coffee, or a bite of a brownie?
Nothing immediate, but over the long haul, you might find your little infant growing up to be a soda swigging, sweet tooth kid if you're not careful.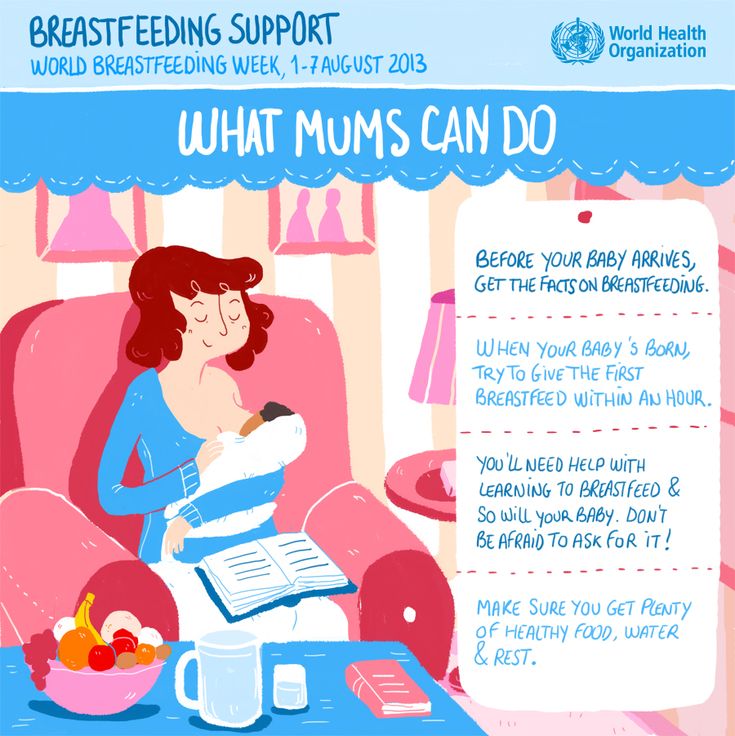 It's true—what we offer babies now influences their taste preferences later on.
Regarding sweets for babies, I suggest holding out until age two.
The American Heart Association makes the same recommendation.
What about the one year birthday cake?
It's ok because it's not a "regular" offering.
Avoiding sugary foods early in life may help curb your baby's sweet tooth.
She may kick the sweet preference into high gear later on, but you'll have armed her with early exposure to healthier fare.
Remember I said those tummies are tiny?
They don't give much leeway for sweets. I wouldn't want you to sacrifice nutritious foods for them.
I also recommend holding off on caffeine, too.
Babies don't need a stimulant (aren't we mostly trying to calm them down?!), nor do toddlers or children for that matter.
There's no place for caffeine in a child's diet—so if you can manage to avoid it, bravo.
Last, artificial sweeteners and colors fall into this category too.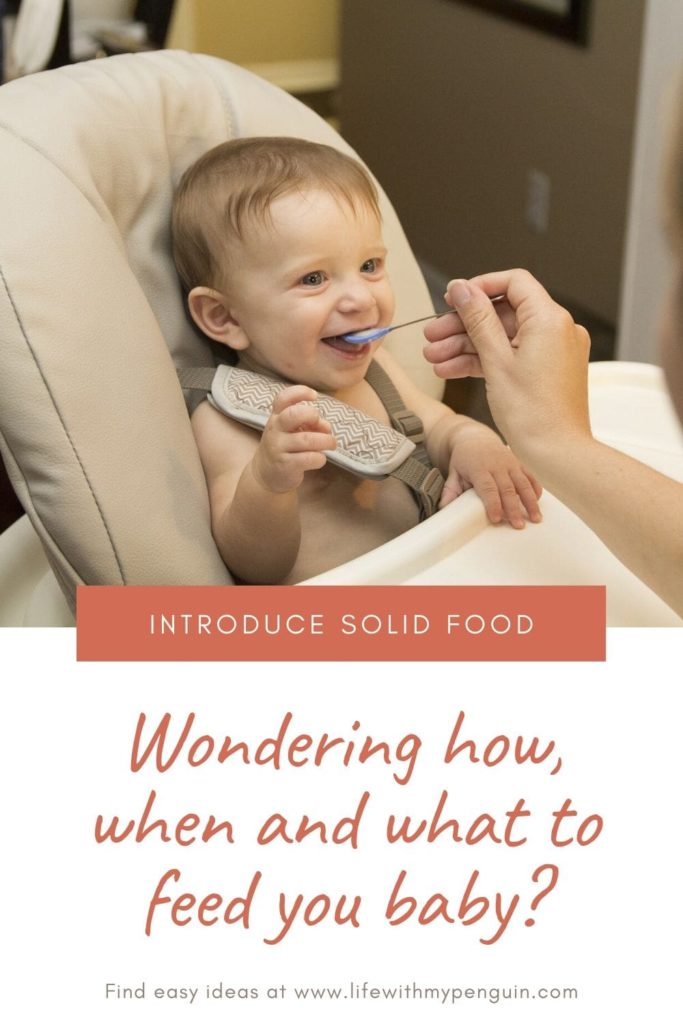 Try to limit them, especially for babies and young toddlers, even if "just one bite" seems harmless.
The dose relative to body weight is considerable.
I've searched and searched, and there's no upside to offering artificial food colors to young children.
Move Forward with Self Feeding Wisdom
Of course, don't beat yourself up if you've made any of the above baby self feeding mistakes.
Just take a step forward and make the adjustments you need to feed your baby well and with confidence.
That's the fast path to encouraging self feeding and helping your baby move through his feeding and eating milestones.
Need More Help with Encouraging Self Feeding?
My book, The Smart Mom's Guide to Starting Solids is a quick read that cuts through the fluff and gives you exactly what you need to know to feed your baby in the first year.
A baby feeding schedule, baby feeding chart, baby food stages, baby food chart, when to start solids and more!
Grab your copy today!
Don't forget to check out our workshops, classes and guidebooks to help you raise nourished children, inside and out.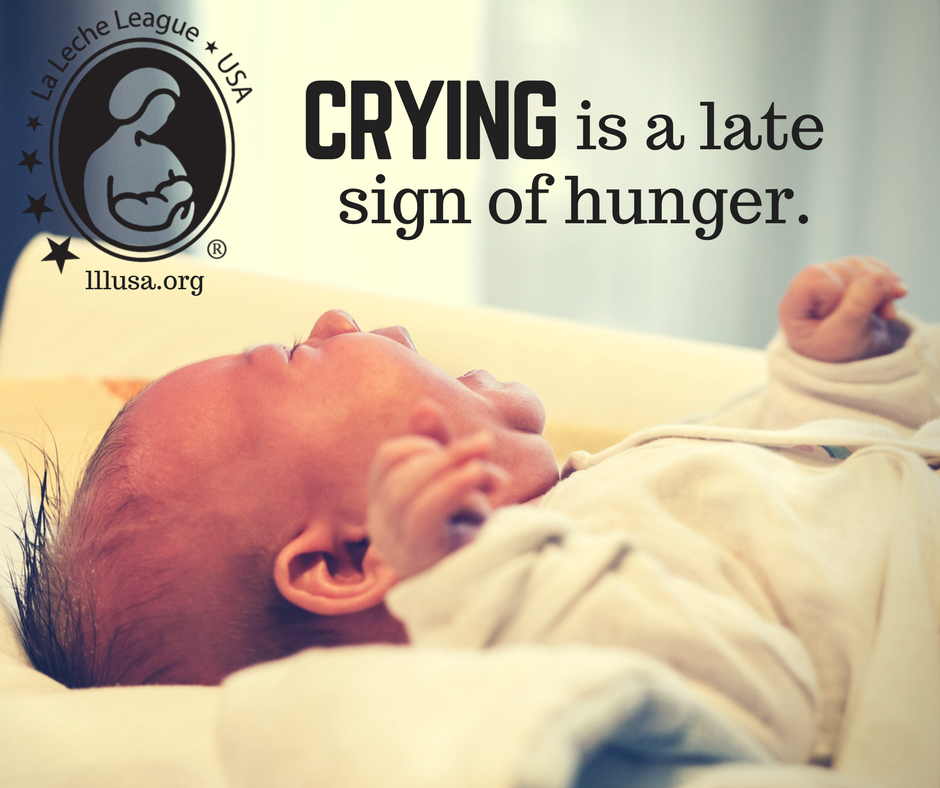 BABY FEEDING MISTAKES | AVOID These 4 Mistakes & Start Your BABY on a HEALTHY EATING PLAN

Watch this video on YouTube
This post was updated September 2020 from its original.
Breastfeeding after 1 month: what to expect
Do you know when breast milk production stabilizes? And how does the frequency and duration of feedings change as the baby grows? You will find answers to these questions in our recommendations for breastfeeding after the first month.
Share this information
Congratulations: You made it through the first month of breastfeeding. Your breast milk has reached full maturity 1 , its production stabilizes, and it leaks almost or not at all from the chest. Don't worry, it's not getting less milk, it's just that your breasts are better able to produce and store it now. 2 At the age of six weeks, your baby will begin to please you with his charming toothless smiles, and by two months you will already have 500-600 feedings behind you.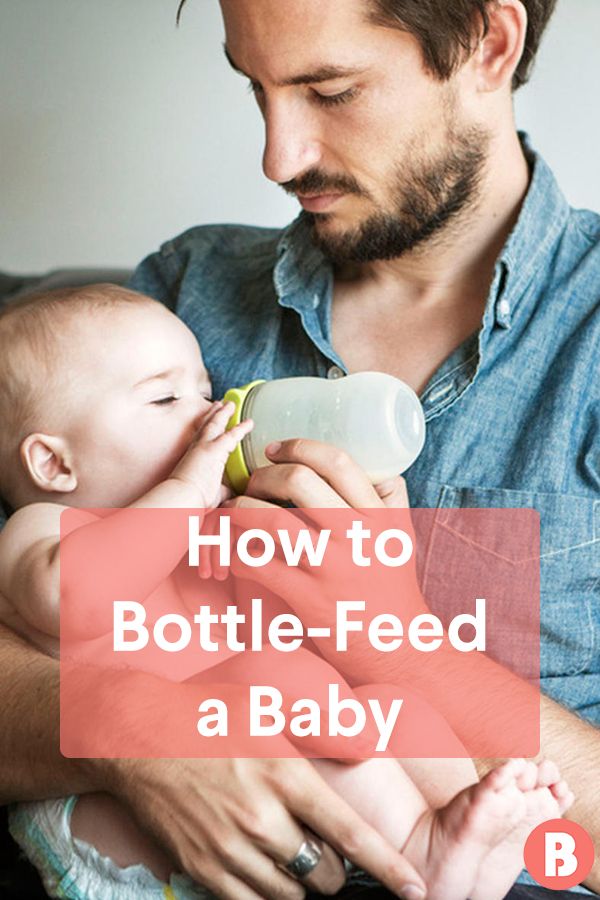 With a favorable development of events, problems with latch on by this point will already be resolved, and you can simply enjoy the convenience and benefits of breastfeeding.
When does breastfeeding decrease?
"Normal" feeding frequency for babies aged one to six months varies considerably, with some needing four feedings a day, others asking to be breastfed 13 times a day. 3
"From the age of one month, the amount of milk a baby consumes per feed increases, so that he can go without food for longer," explains Cathy Garbin, a recognized international expert on breastfeeding, "A baby's stomach grows, so he eat more at one time. In addition, mature milk allows him to stay full longer."
Feeding can last from 12 minutes to one hour -
the habits of babies vary so much! 3 But if the child is gaining weight and falls within this range, there is no cause for concern.
What is most surprising, no matter how often the baby eats, he consumes approximately the same amount of milk per day - both at one month and at six, when it is time to start complementary foods with solid food.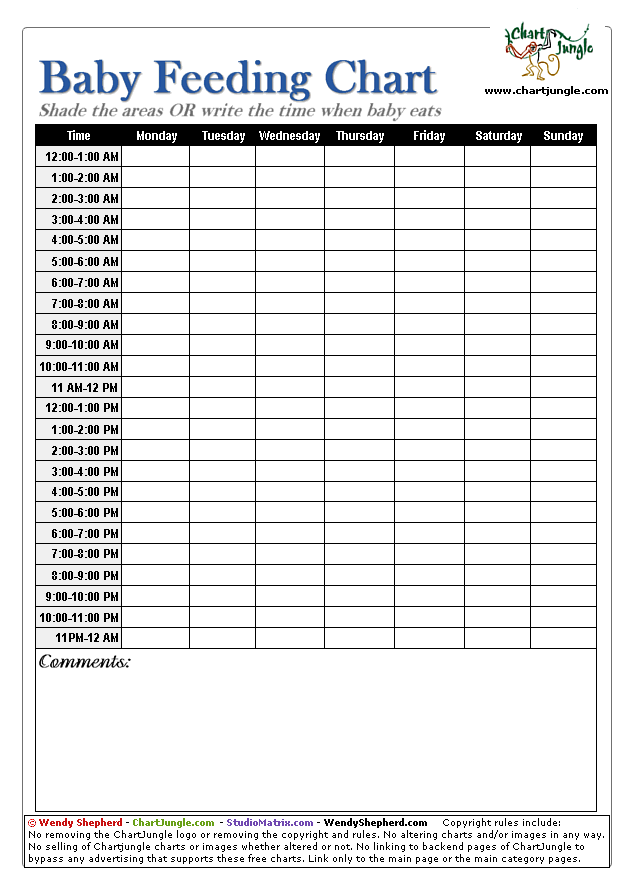 4
"However, sometimes the baby eats more and sometimes less, especially when he is unwell. It's better to just listen to his needs," Katie explains.
Is breast milk enough for the first six months?
Yes. Breast milk contains everything a baby needs for the first 90,023 six months of life—exclusively breastfed babies don't even need to drink more water! 5 Until about six months of age, a child's digestive system is simply not adapted to the digestion of solid food, and he will be able to drink cow's milk only after a year.
In addition, breastfeeding during this period prepares the child for further development. It strengthens the muscles of the mouth, develops the jaw and helps straighten the teeth 6.7 . All this will come in handy when the baby begins to eat and talk. And because what you eat and drink affects how your breast milk tastes, your baby discovers new tastes even before he starts eating solid foods. 8
In addition, when your baby is sick, your body produces breast milk that is
rich in antibodies that help fight infection.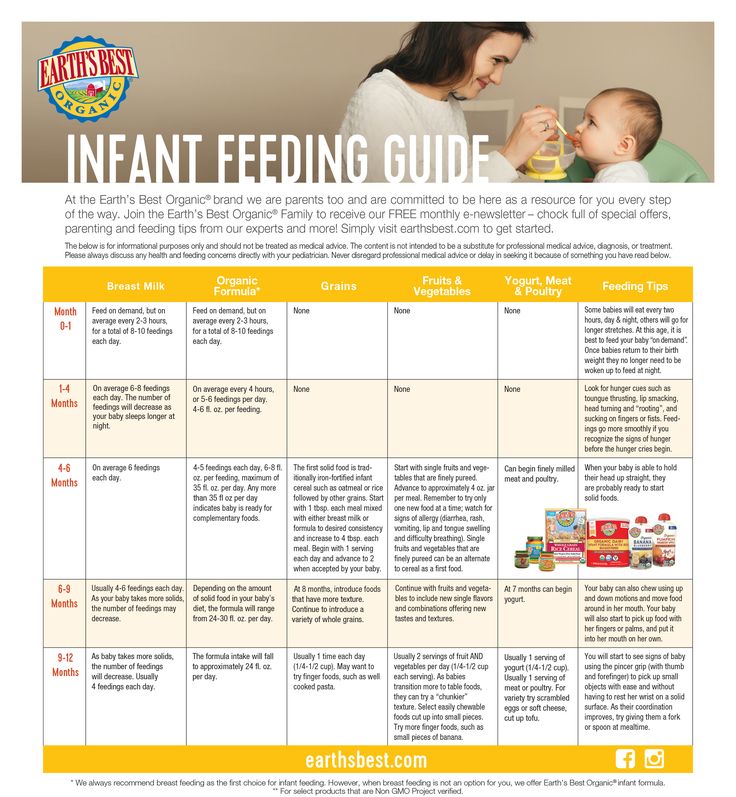 9 In other words, milk continues to protect the baby for many months as he grows and becomes more active.
Breastfeeding is also very comfortable once you get used to it. Claudia, a mother of two from the UK, notes: "No need to sterilize a mountain of bottles, prepare formula, carry it all with you, warm it up - in general, breastfeeding turned out to be very convenient, especially when my babies grew up and we began to leave the house more often. ".
At what age does a breastfed baby start sleeping through the night?
Waking up at night is normal for babies. Most babies between the ages of one and six months consume a fifth of their daily milk requirement at night, so nighttime feedings should not be neglected if you want your baby to get the required amount of calories. 3
"It really depends on what you mean by 'sleep through the night'," says Cathy. "And it's better than waking up every two hours anyway! I have met infants who, starting at six weeks old, fell asleep at 19:00 and woke up at 7:00, but most continue to wake up frequently at night after this age.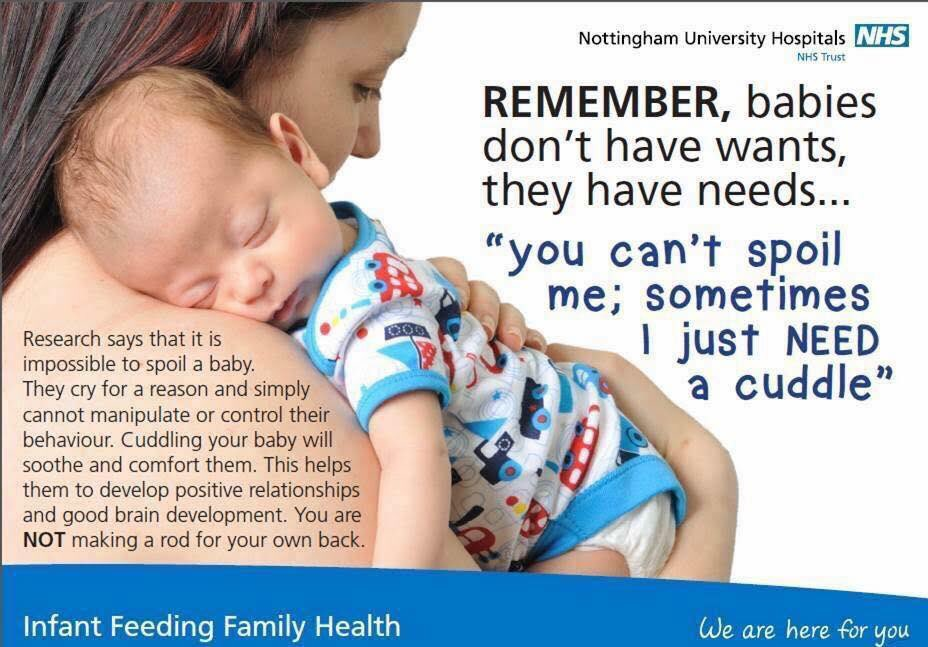 All children are different."
In Wales, a study of more than 700 infants showed that almost 80% of children aged 6 to 12 months wake up at least once a night, and 25% of them wake up three times or more. And it did not depend on what type of feeding the child is on - breastfeeding or artificial. 10
And if nighttime awakenings are unavoidable anyway, breastfeeding is at least comfortable! Maina, a mother of two from Australia, agrees: "You can even take a nap while feeding in the middle of the night - both the body and the baby do their job on autopilot. No need to plan, measure, sterilize anything - ready-made food at the right temperature is right in your chest. I think it's ideal."
My child wakes up more often. Perhaps he is hungry?
Around four months of age, a baby's sleep patterns change as they develop deep and light sleep phases like an adult. Because of this, he may wake up more often at night. "At four months, sleep is more of a problem than feeding," Cathy admits.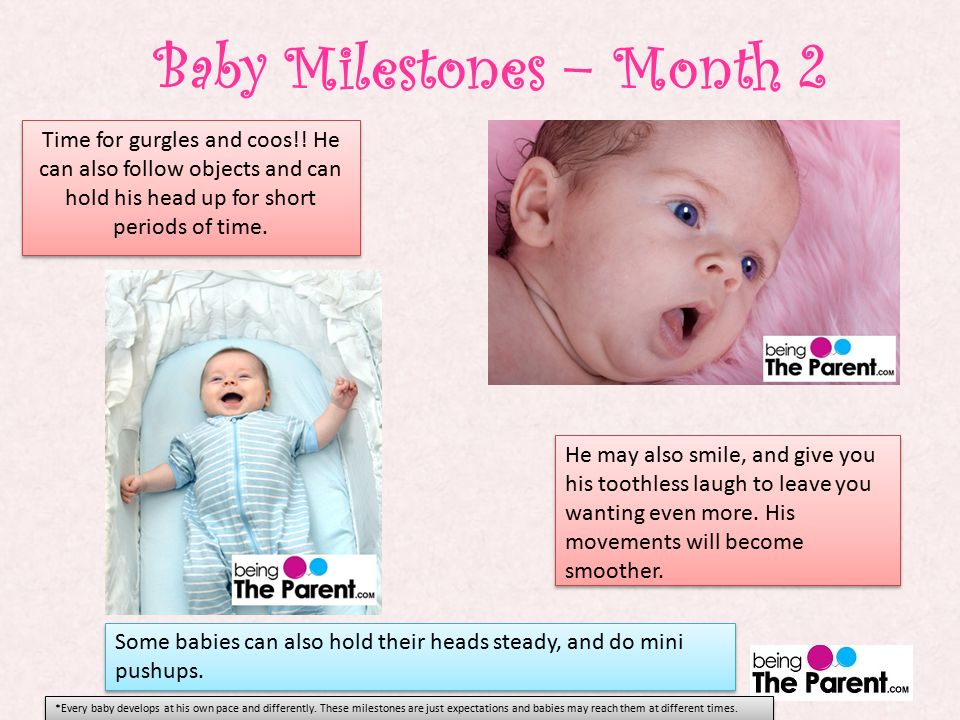 "It can be exhausting, but try to adapt and be patient."
Some call this " a four-month sleep regression ", but "progress" is more appropriate here. From the outside it may look like a step back, but in fact the child is approaching an important stage of development. He learns quickly, begins to become aware of the world around him, his perception is sharpened and, perhaps, there is anxiety about being separated from his mother. Crying when waking up and being able to eat milk cuddled up to mommy's chest is a way for a baby to calm down. 11–13
Resist the urge to "supplement" your baby with formula or start solid foods early
in an attempt to improve his sleep. Breast milk contains
hormones that make you sleepy and help you both relax
. Research shows that breastfeeding mothers actually sleep longer at night than mothers of formula-fed or mixed-fed babies
. 14
How does teething affect breastfeeding?
Teething usually begins around four months of age.
When a baby has gum pain, he becomes restless, throws his chest and cries. All this, of course, is unpleasant.
However, breastfeeding can be an excellent sedative.
Studies have shown that babies who are breastfed
during the vaccination period cry less and forget pain more quickly. 15 Breastfeeding during teething can have the same calming effect.
An unpleasant side effect may be the child's attempts to try out his new teeth on the mother's breast. "Sometimes children flirt and bite their mother's nipples. This can be felt in advance by how the behavior of the child changes when feeding: before biting, he removes his tongue, explains Cathy, "Usually this is not a problem and only happens a couple of times. It is enough to stop feeding, affectionately say that biting is not good, and the baby will soon leave this fun.
How to continue feeding if you have to be separated from the baby?
It happens that during the first six months, when the baby is still fully breastfed, the mother needs to be away for several hours - or even longer if she has to go to work or go away on business for a couple of days.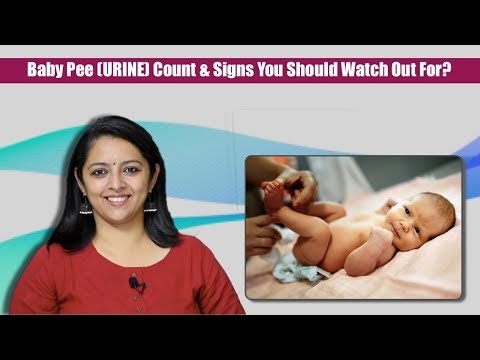 But this does not mean that you should stop breastfeeding. You can still feed your baby healthy breast milk - just express it and have someone give it to your baby when you're away. Here's Katie's advice:
"Start expressing milk a couple of days in advance, in small batches, 40-60 ml at a time. So you will have the necessary supply for the time of your absence, but at the same time the amount of milk produced will remain the same.
If you have to return to work, check with your employer about your daily schedule. Many mothers breastfeed their babies in the morning, evening and night, and pump milk at lunchtime to relieve discomfort and create a reserve for the next day.
This usually turns out to be much easier than one might think, and today many companies are well placed to do this, notes Cathy. "Breast pumps make it easy to solve this problem."
Natalie, mother from the USA, shares her experience: "I feed Dylan as soon as he wakes up, and sometimes again before leaving for work, in order to maintain milk production and not lose contact with the child.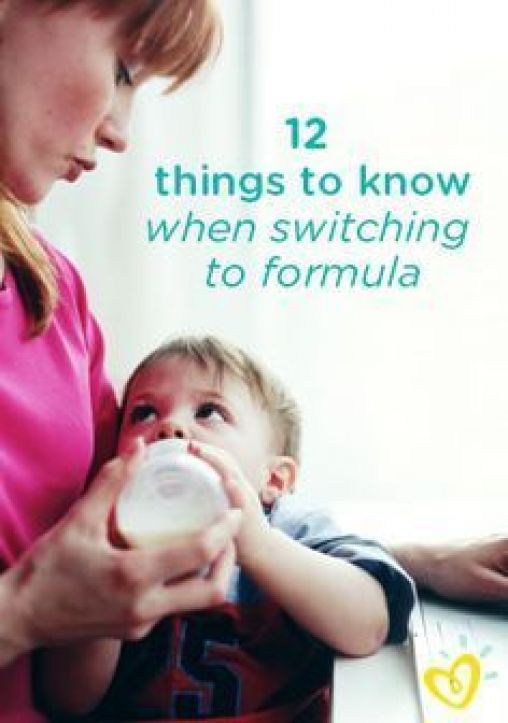 At work, I pump twice the next day (in my absence, he eats two bottles of breast milk), and after work I rush home for the evening feed. I don't pump on the weekends - we resume regular breastfeeding."
Can breastfeeding continue after the introduction of solid foods?
When your baby begins to show interest in food and can sit up on his own - usually around six months of age - it's time to start solid foods. However, it is not necessary to stop breastfeeding, Cathy explains: "A baby's iron stores during pregnancy are depleted by six months, so he needs additional sources of this element.
Start complementary foods with solid foods, but remember that breast milk remains a more important source of calories and nutrients until the baby is eight to nine months old. By this time, he will be eating much more solid food, but he will still need to breastfeed four to five times a day. By 12 months, the frequency of feeding may be two to six times a day. All babies are different, and many of them at this age are still getting half their daily calorie intake from breast milk.

"
Don't forget that breast milk can be added to solid foods, such as cereals and purees, so that the baby can taste the familiar taste. If possible, use milk expressed just before feeding (not thawed) and add just before serving to keep bacteria and nutrients alive. 16
You may be pressured by others to stop breastfeeding when your baby is six months old, but the longer you breastfeed or pump milk, the better for you and your baby.
How long can I continue breastfeeding?
"The World Health Organization recommends breastfeeding along with solid foods until at least two years of age because it plays an important role in supporting immunity," says Cathy. feels bad".
At eight months, the baby sometimes breastfeeds four times a day, but by one year old, the frequency of feedings can be reduced to two times a day. You yourself will understand which feeding regimen is more suitable for you and your baby. For example, Jane, a mother of two from the US, breastfed until the age of two: "I breastfed when I was at home - in the evenings and on weekends, when the children wanted to be close to me," says Jane, "It helped a lot when they were sick .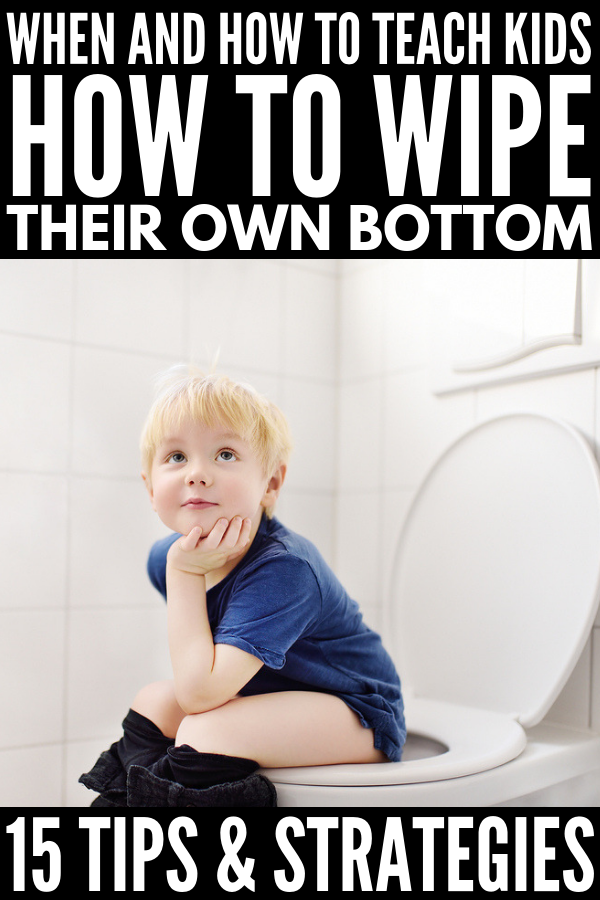 Breastfeeding has become my favorite form of comfort."
"When my son got a little older and bolder, he still often asked me to breastfeed him - as if to calm down and gain strength," recalls Amy, a mother of two children from Canada, "When he happened to hit or skin his knee , breastfeeding was a wonderful way to comfort him."
If your baby is over a year old and you are still breastfeeding, people around you will probably tell you that this way he will never wean. But if children are not pressured, they usually refuse to breastfeed themselves between the ages of two and four. 17
"I didn't intend to breastfeed for so long, but as a result, I still breastfeed my four-year-old daughter and 22-month-old son," says Suzanne, mother of two from the UK, "I breastfeed my youngest before and after work, and in I express milk on business trips. The eldest daughter likes to breastfeed a little before bed or when she is upset - this is a great way to make contact.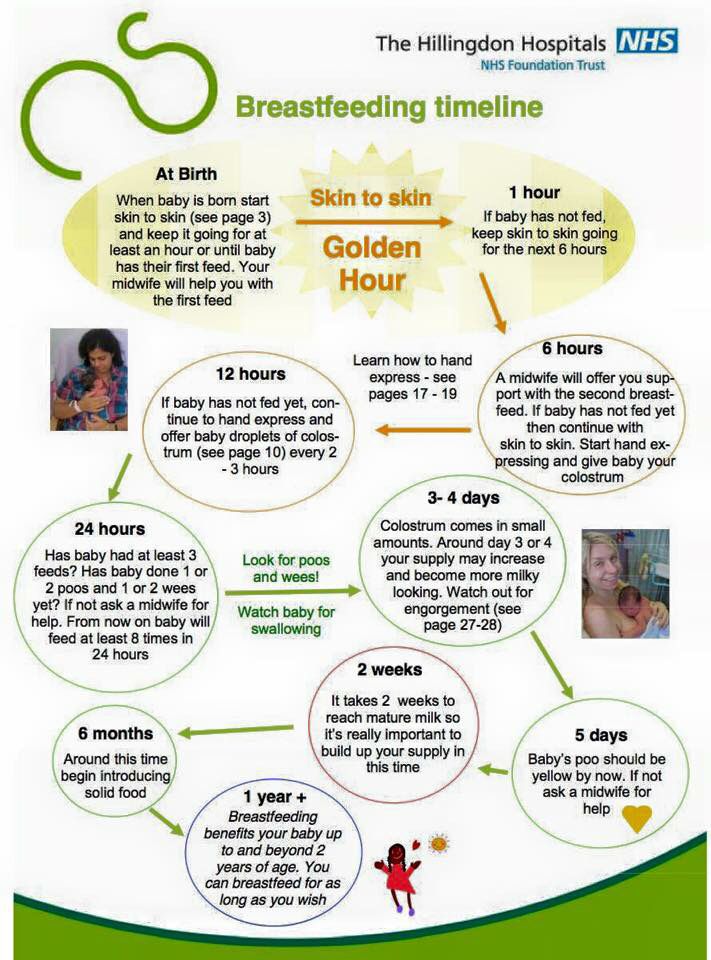 When I get tired of it, I remind myself what great benefit and comfort it brings them. I now plan to pursue a baby-initiated end breastfeeding strategy — let them decide when to stop."
For more information on what to expect and lots of tips and tricks, see our guide Breastfeeding Problems After the First Month.
Literature
1 Ballard O, Morrow AL. Human milk composition: nutrients and bioactive factors. Pediatr Clin North Am . 2013;60(1):49-74. - Ballard O., Morrow A.L., "Composition of breast milk: nutrients and biologically active factors." Pediatrician Clean North Am. 2013;60(1):49-74.
2 Kent JC et al. Principles for maintaining or increasing breast milk production. J 2012;41(1):114-21. - Kent J.S. et al., "Principles for Maintaining and Increasing Milk Production". J Obstet Ginecol and Neonatal Nurse. 2012;41(1):114-121.
3 Kent JC Volume and frequency of breastfeedings and fat content of breast milk throughout the day. Pediatrics. 2006;117(3): e 387-395. - Kent J.S. et al., "Amount and frequency of breastfeeding and fat content of breast milk during the day." Pediatrix (Pediatrics). 2006;117(3):e387-95.
4 Kent JC et al. Longitudinal changes in breastfeeding patterns from 1 to 6 months of lactation. Breast Med . 2013;8(4):401-407. - Kent J.S. et al., Longitudinal changes in breastfeeding patterns from 1 to 6 months of lactation. Brest Med. 2013;8(4):401-407.
5 Almroth S, Bidinger PD. No need for water supplementation for exclusively breast-fed infants under hot and arid conditions. Trans R Soc 1990;84(4):602-604. - Elmroth S., Bidinger P.D.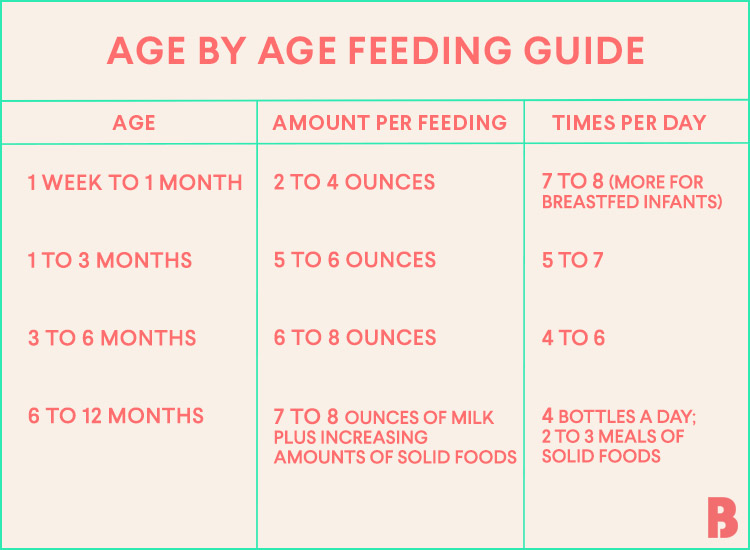 , "No need for supplementation of exclusively breastfed infants in hot, dry conditions." Trans R Sots Trop Med Hyg. 1990;84(4):602-604.
6 Victora CG et al . Breastfeeding in the 21st century: epidemiology, mechanisms, and lifelong effect. Lancet. 2016;387(10017):475-490. - Victor S.J. et al., "Breastfeeding in the 21st century: epidemiology, mechanisms and long-term effects". Lancet 2016;387(10017):475-490.
7 Peres KG et al. Effect of breastfeeding on malocclusions: a systematic review and meta - analysis. Acta Paediatr. 2015;104( S 467):54-61. - Perez K.G. et al., "The impact of breastfeeding on malocclusion: a systematic review and meta-analysis". Akta Pediatr. 2015;104(S467):54-61.
8 Mennella JA, Beauchamp GK. Maternal diet alters the sensory qualities of human milk and the nursling's behavior.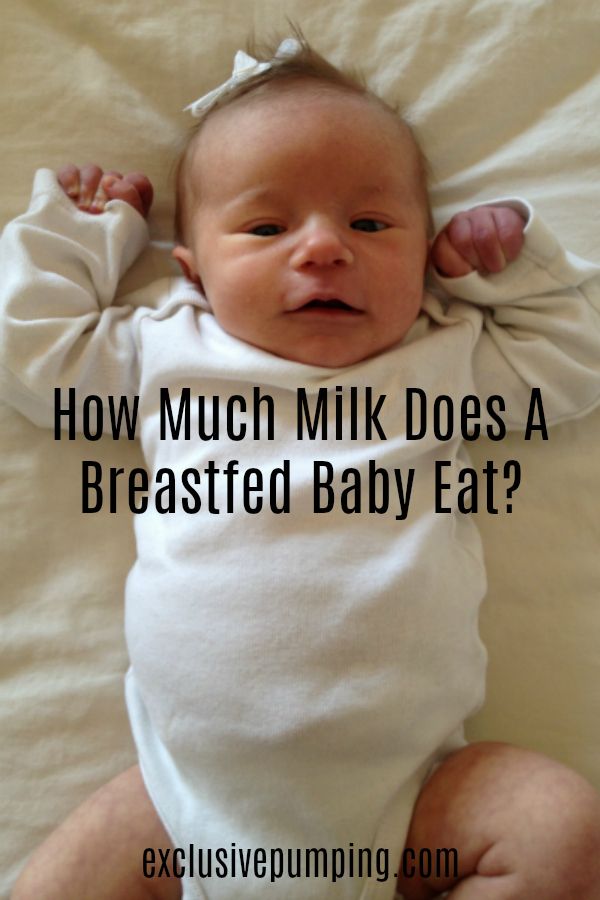 Pediatrics. 1991;88(4):737-744. - Mennella, JA, Beauchamp, GK, "Maternal nutrition influences the organoleptic properties of breast milk and infant behavior." Pediatrix (Pediatrics). 1991;88(4):737-744.
9 Hassiotou F et al. Maternal and infant infections stimulate a rapid leukocyte response in breastmilk. Clin Transl immunology. 2013;2(4). - Hassiot F. et al., "Infectious diseases of the mother and child stimulate a rapid leukocyte reaction in breast milk." Clean Transl Immunology. 2013;2(4).
10 Brown A, Harries V. Infant sleep and night feeding patterns during later infancy: Association with breastfeeding frequency, daytime complementary food intake, and infant weight. Breast Med . 2015;10(5):246-252. - Brown A., Harris W., "Night feedings and infant sleep in the first year of life and their association with feeding frequency, daytime supplementation, and infant weight.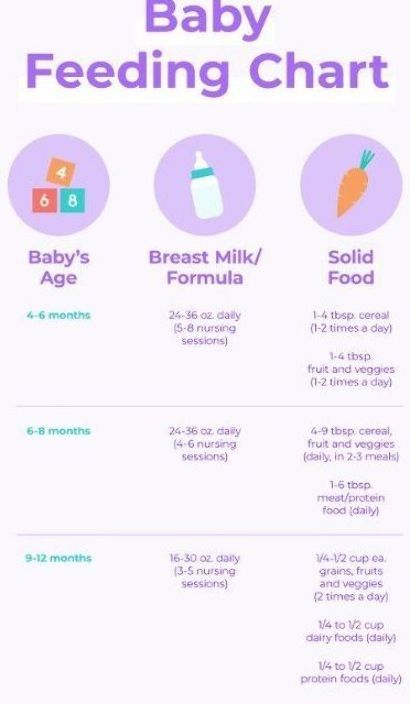 " Brest Med (Breastfeeding Medicine). 2015;10(5):246-252.
11 Infant sleep information source. [Internet]. Normal Infant Sleep Development; December 2017 [cited 2018 Feb] - All about baby sleep. [Internet] "The development of normal sleep in a child", December 2017 [cited February 2018].
12 Baby sleep science. [Internet]. The-Four-Month-Sleep-Regression-What-is-it-and-What-can-be-Done-About-it. March 2014 [ cited 2018 Feb ] - The science of baby sleep. [Internet], "Four-month sleep regression: what it is and what to do about it." March 2014 [cited February 2018].
13 The Myth Of Baby Sleep Regressions – What's Really Happening To Your Baby's Sleep? [Internet]. Pinky Mckay ; December 2017 [ cited 2018 Feb ] - "The Myth of Baby Sleep Regression - What's Really Happening to Your Baby?" [Internet].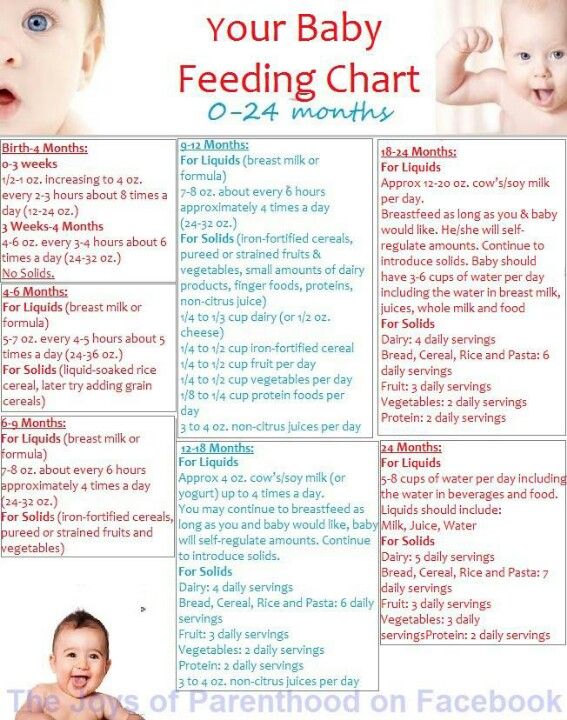 Pinky McKay, December 2017 [cited February 2018].
14 Kendall - Tackett K ET Al . The effect of feeding method on sleep duration, maternal well-being, and postpartum depression. Clinical Lactation . 2011;2(2):22-26. - Kendall-Tuckett K. et al., "Influence of feeding pattern on sleep duration, maternal well-being and the development of postpartum depression." Clinical Lactation. 2011;2(2):22-26.
15) Harrison D et al. Breastfeeding for procedural pain in infants beyond the neonatal period. Cochrane Database Syst Rev . 2014;10. — Harrison D. et al., "Breastfeeding for Relief of Medical Pain in the Neonatal Period." Cochrane Database of System Rev. 2014;10:CD11248
16 Czank C et al.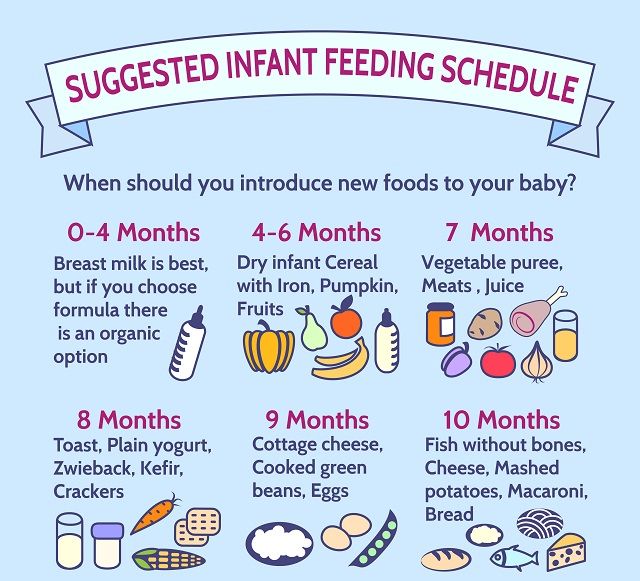 Retention of the immunological proteins of pasteurized human milk in relation to pasteurizer design and practice. Pediatr Res . 2009;66(4):374. - Zhank S. et al., "Retention of immunological proteins in pasteurized milk depending on the technique and practice of pasteurization". Pediatrician Res. 2009;66(4):374.
17 Weaning from the breast. (2004). Paediatr Child Health, 9(4):249–253. - "Weaning from the breast" (2004). Pediatrician Child Health, 9(4):249–253.
Breastfeeding a newborn | What to expect in the first week
The first week of a baby's life is a wonderful but hectic time, especially if you haven't breastfed before. Our breastfeeding tips will help you settle in as quickly as possible
Share this information
The first time after childbirth, mothers are often confused. The body is still recovering, and you are already starting to get to know your newborn baby.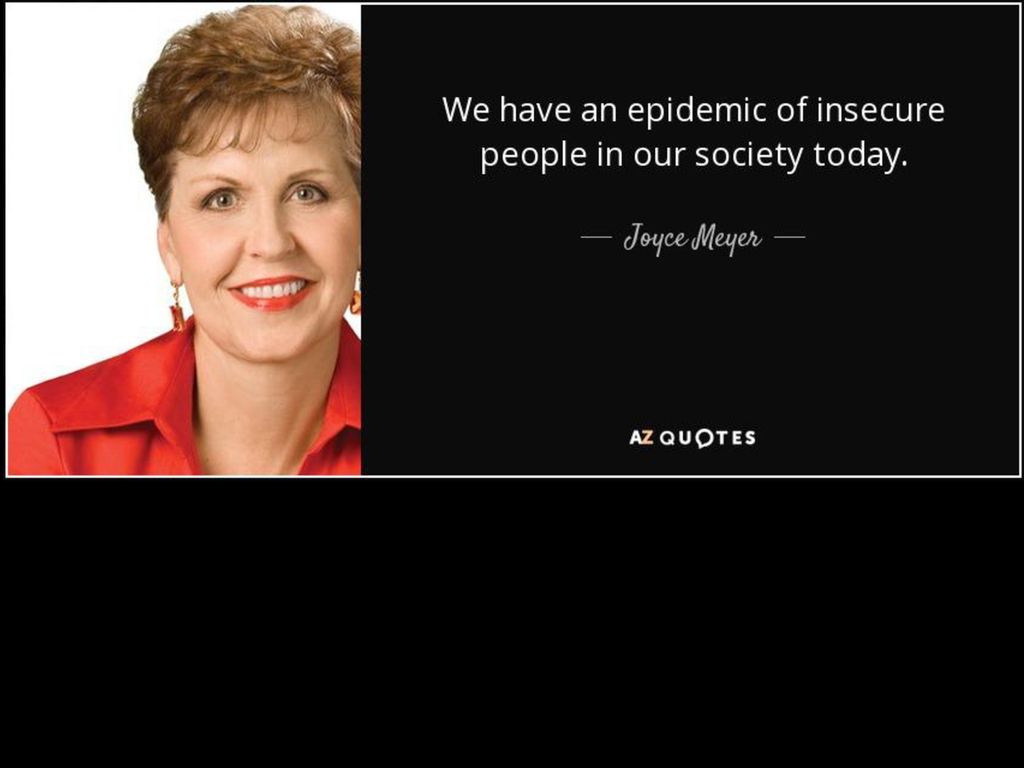 The emotional state during this period can be unstable, especially between the second and fifth day, when many women have milk 1 and at the same time postpartum depression begins 2 . In addition, people around often expect (and demand) that a woman come to her senses as soon as possible and become a "super mom". But the best thing to do this first week is just to be with your baby and get breastfeeding going.
When should I start breastfeeding my newborn?
Try to breastfeed your baby within the first hour after birth. When the baby latch onto the breast and begins sucking rhythmically, it stimulates the mammary gland cells and starts milk production. 1 It is not for nothing that this time is called the "magic hour"!
"Ideally, the baby should be placed on the mother's stomach immediately after birth so that it can immediately attach to the breast. He won't necessarily eat, but he should be able to," explains Cathy Garbin, an internationally recognized expert on breastfeeding.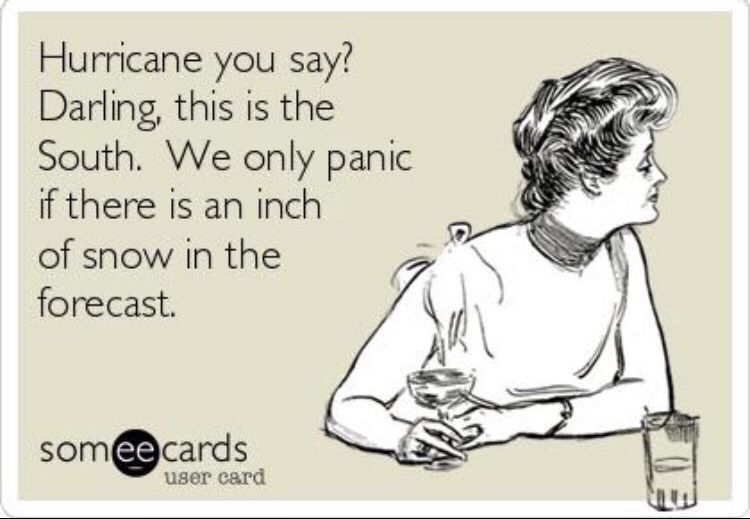 "Hold your baby and let him find the breast on his own and put the nipple in his mouth. This is called the breast-seeking reflex. On the Internet you can watch videos that show what this process looks like. If the baby does not latch onto the nipple on its own, the midwife will help to properly attach it to the breast. But for starters, it's good to give the baby the opportunity to do it on their own. In this case, the optimal position for the mother is reclining. "
Don't spend that special first hour of your baby's life weighing and swaddling—or at least wait until he's suckling for the first time. Enjoy hugs and close skin-to-skin contact. This promotes the production of oxytocin, the hormone of love, in you and your baby, and oxytocin plays a key role in the supply of the first breast milk - colostrum. 3
"As soon as the obstetricians were convinced that our son was healthy, the three of us — me, my husband and our baby — were left to give us the opportunity to get to know each other.
It was a very special hour - an hour of awkwardness, turbulent emotions and bliss. During this time, I breastfed my son twice, "recalls Ellie, a mother of two from the UK.
Did you know that breastfeeding helps to recover after childbirth? This is because oxytocin stimulates uterine contractions. In the first hours after childbirth, this contributes to the natural release of the placenta and reduces blood loss. 4
What if the birth did not go according to plan?
If you had a caesarean section or other complications during childbirth,
You can still establish skin-to-skin contact with your baby and breastfeed him in the first hours after birth.
"If you can't hold your baby, have your partner do it for you and make skin-to-skin contact with the baby. This will give the baby a sense of security, care and warmth so that he can hold on until you recover, "Katie advises.
If the baby is unable to breastfeed, it is advisable to start expressing milk as early as possible and do so as often as possible until the baby is able to feed on its own.

"While breastfeeding in the first hours after birth lays an excellent foundation for the future, it is not so important," Cathy reassures. "It is much more important to start lactation so that in the future, if necessary, you can start breastfeeding."
To start milk production, you can express milk manually or use a breast pump that can be given to you at the hospital. 5 And with expressed precious colostrum, it will be possible to feed the child. This is especially important if the baby was born premature or weak, since breast milk is extremely healthy.
If a baby was born prematurely or has a medical condition and cannot be breastfed immediately, this is no reason not to continue breastfeeding. "I have worked with many new mothers who were unable to breastfeed their baby for the first six weeks due to preterm labor or other reasons. Nevertheless, all of them later successfully switched to breastfeeding," says Kathy.
Does the baby latch on correctly?
Correct breastfeeding is essential for successful breastfeeding 6 , as it determines how effectively the baby will suckle milk and hence grow and develop.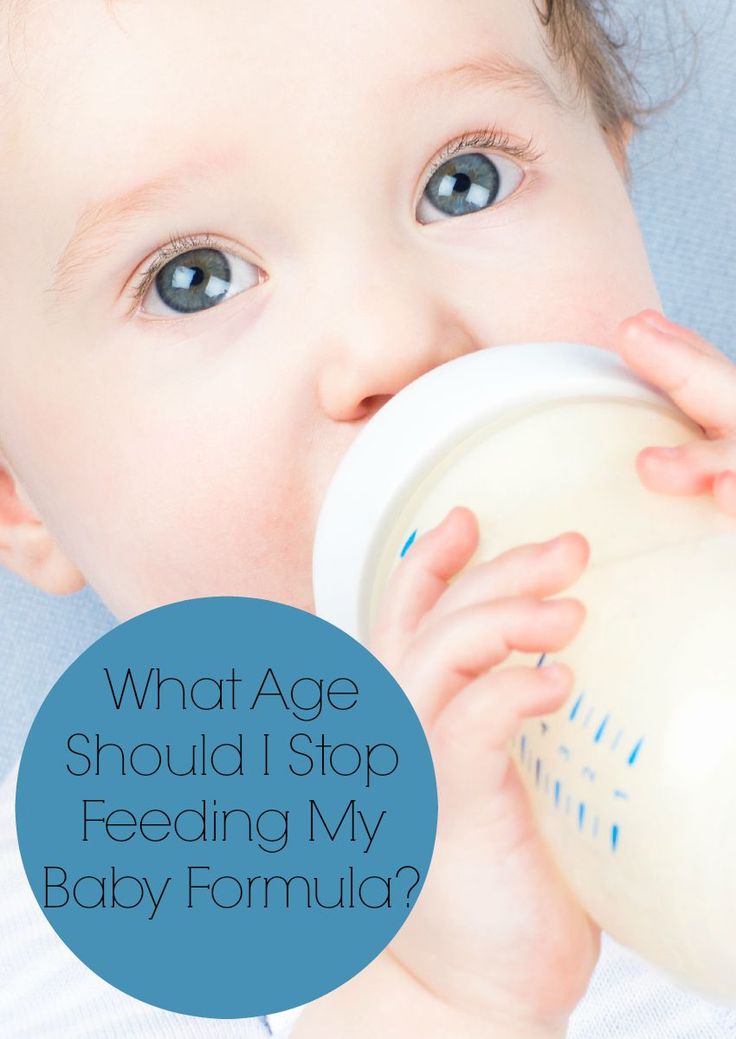 Latching on the breast incorrectly can cause sore or damaged nipples, so don't hesitate to ask your doctor to check that your baby is properly attached to the breast, even if you are told that everything is fine and you do not see obvious problems - especially while you are in the hospital.
"While I was in the hospital, I called the doctor at every feed and asked me to check if I was breastfeeding correctly," says Emma, ​​mother of two from Australia. - There were several cases when it seemed to me that everything seemed to be right, but it was painful to feed, and the doctor helped me take the baby off the breast and attach it correctly. By the time I was discharged, I had already learned to do it confidently."
When applying to the breast, point the nipple towards the palate. This will allow the baby to take the nipple and part of the areola under it into their mouth. It will be easier for him to suck if he has both the nipple and part of the areola around in his mouth.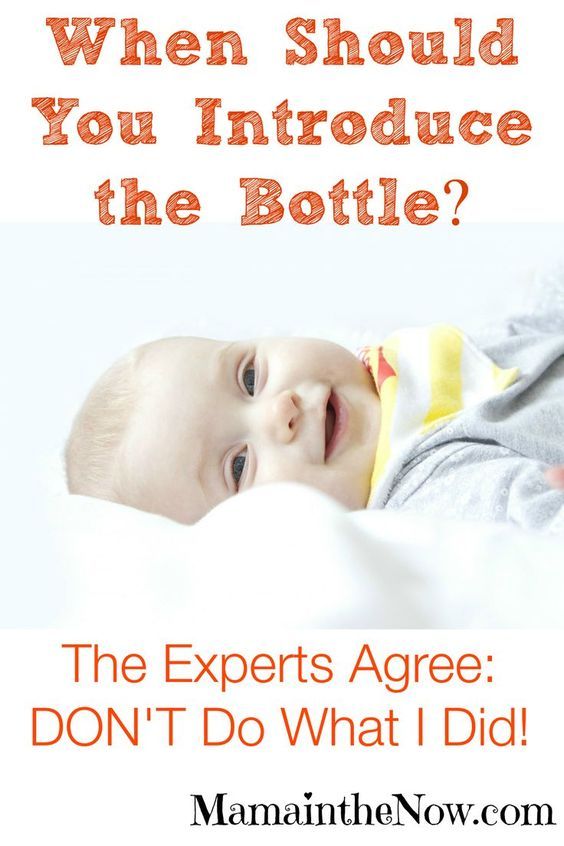 6
"When a baby latch on properly, it doesn't cause discomfort and it causes a pulling sensation, not pain," Cathy explains. - The baby's mouth is wide open, the lower lip may be slightly turned outward, and the upper one lies comfortably on the chest. The body language of the child indicates that he is comfortable. There isn't much milk at this early stage, so you probably won't notice your baby swallowing, but he will suckle a lot and nurse frequently."
How often should a newborn be fed?
The frequency and duration of breastfeeding in the first week can vary greatly. "The first 24 hours of life are completely different for different children. Someone sleeps a lot (after all, childbirth is tiring!), And someone often eats, says Katie. - Such a variety greatly confuses young mothers. Everyone gives different advice, so it's important to remember that every mother and child is different."
"Colostrum is thicker than mature breast milk and is produced in smaller amounts, but has many benefits.
When the baby eats colostrum, he learns to suck, swallow and breathe until milk begins to flow in more volume, "explains Cathy.
Milk usually arrives on the second or fourth day after delivery. Until this time, the baby is applied to the breast 8-12 times a day (and sometimes more often!), including at night. 7 Feeding may last 10-15 minutes at this stage, or 45 minutes or even an hour, as the baby is just beginning to develop the muscles and coordination needed to suckle effectively.
"At first, the intensity of feeding is very high, often higher than many people realize, and this is shocking to most new mothers," says Cathy. - Sometimes mom has no time to go to the toilet, take a shower and have a snack. It usually comes as a surprise."
Camille, a mother from Australia, experienced this. "The first week, Frankie ate every two hours, day and night, and each time it took half an hour to an hour to feed," she recalls. "My husband and I were completely exhausted!"
Do I need to feed my newborn on a schedule?
The good news is that frequent feeding promotes lactation and stimulates milk production.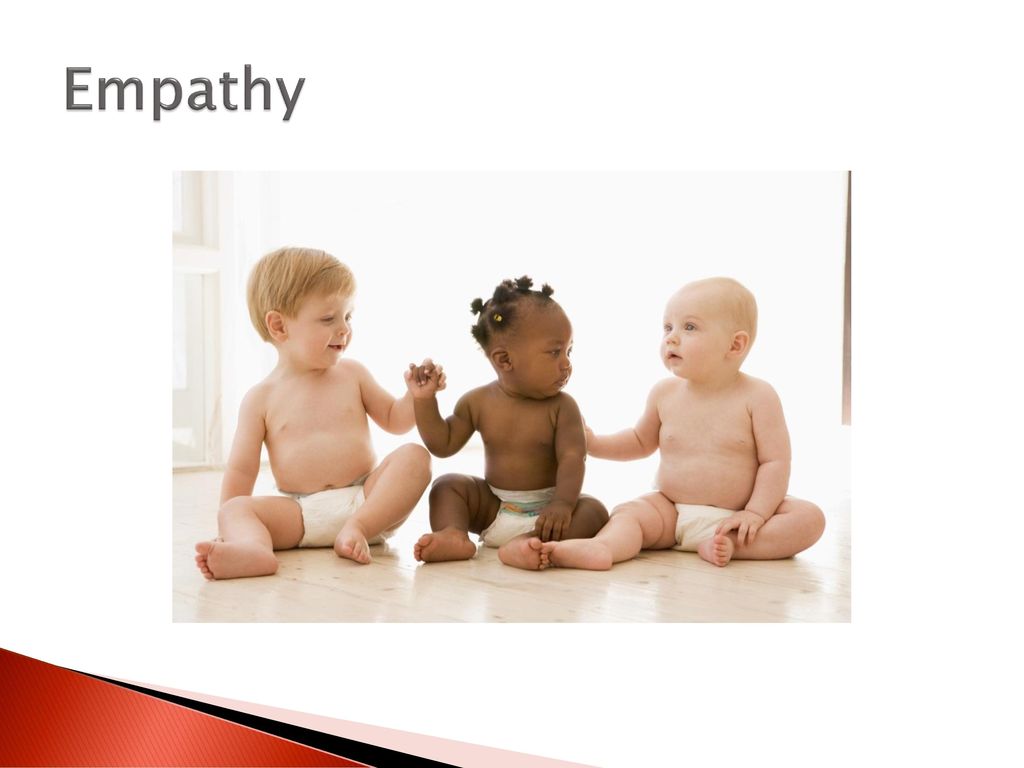 7 The more your baby eats, the more milk you will have. Therefore, forget about feeding your newborn on a schedule - this way he will have less chance of feeding. Try to feed your baby when he signals that he is hungry 8 :
tossing and turning in her sleep;
opens eyes;
turns his head if he feels a touch on his cheek;
sticks out tongue;
groans;
licks lips;
sucks fingers;
is naughty;
whimpers;
is crying.
Crying is the last sign of hunger, so when in doubt, just offer your baby the breast. If he bursts into tears, it will be more difficult to feed him, especially at first, when both of you are just learning how to do it. As your baby grows, he will likely eat less frequently and take less time to feed, so breastfeeding will seem more predictable.
Does breastfeeding hurt?
You may have heard that breastfeeding is not painful at all, but in fact, in the first days, many new mothers experience discomfort.
And this is not at all surprising, given that the nipples are not used to such frequent and strong sucking.
"Breastfeeding can be uncomfortable for the first couple of days – your body and your baby are just getting used to it. If a baby eats for too long and does not latch well, the sensations are almost the same as from unworn new shoes, Cathy compares. Just as tight shoes can rub your feet, improper suckling can damage your nipples. Prevention is always better than cure, so if the pain persists after a few days of feeding, contact a lactation consultant or healthcare professional."
Maria, a mother from Canada, agrees: "Although my son seemed to latch onto the breast well, he damaged his nipples while feeding, and I was in pain. As it turned out, the reason was a shortened frenulum of the tongue. The breastfeeding specialists at our city clinic have been of great help in diagnosis and treatment."
In addition, you may experience period cramps during the first few days after breastfeeding, especially if this is not your first baby.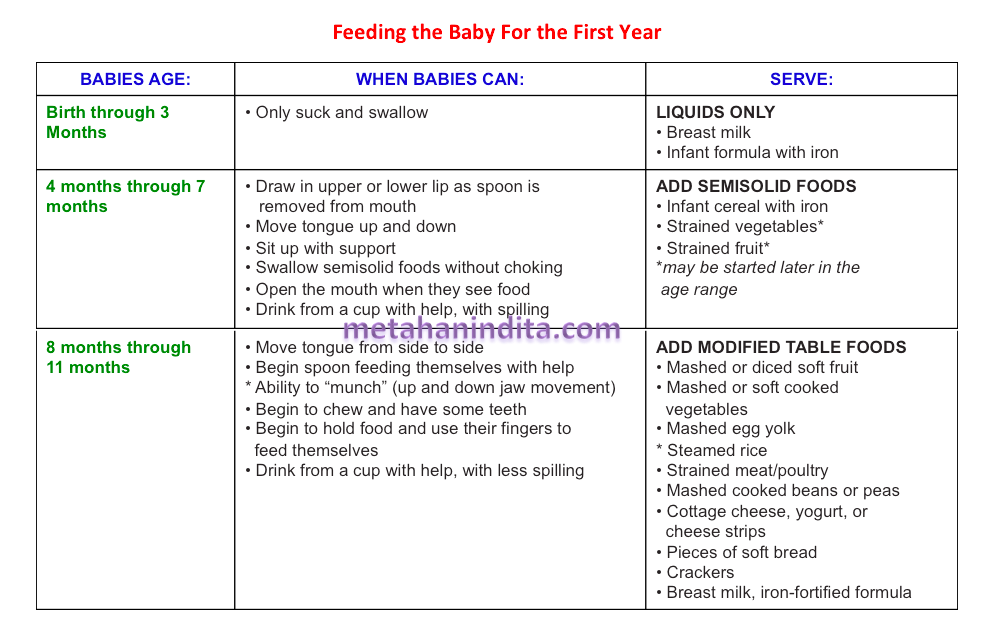 This is the so-called postpartum pain. The fact is that oxytocin, which is released during breastfeeding, contributes to further contraction of the uterus to restore its normal size. 4
When milk arrives, the breasts usually become fuller, firmer and larger than before delivery. In some women, the breasts swell, harden and become very sensitive - swelling of the mammary glands occurs. 10 Frequent breastfeeding relieves these symptoms. For more breast care tips, read our article What is Breast Swelling?
How often does the newborn urinate and defecate?
What goes into the body must go back out. Colostrum
has a laxative effect, helping to eliminate meconium - the original feces. It looks a little scary - black and sticky, like tar. 11 But don't worry, it won't always be like this. Breastfed babies usually have a slightly sweet smell of stool.
How many times a day you will need to change diapers and how the contents should look like, see below.
Day one
Frequency: once or more.
Colour: greenish black.
Texture: sticky like tar.
Second day
Frequency: twice or more.
Colour: dark greenish brown.
Texture: less sticky.
Day three
Frequency: twice or more.
Colour: greenish brown to brownish yellow.
Texture: non-sticky.
Fourth day and then the entire first month
Frequency: twice or more.
Color: yellow (feces should turn yellow no later than by the end of the fourth day).
Texture: grainy (like mustard with grains interspersed). Leaky and watery.
The baby's urine should be light yellow. On average, babies urinate once a day for the first two days. Starting around the third day, the number of wet diapers increases to three, and from the fifth day onwards, diapers have to be changed five times a day or more often.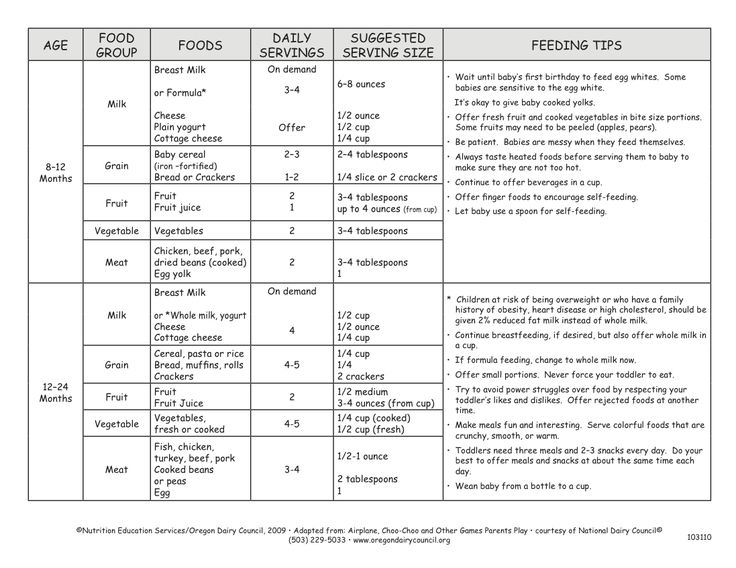 In addition, during the first few days, the weight of wet diapers increases. 11
Is the baby getting enough breast milk?
Since very little milk is produced at first,
You may feel that your baby is not getting enough milk. But if you feed your baby on demand, you will produce exactly as much milk as he needs. If you want to keep the process under control, be guided by the frequency of diaper changes above. If your baby soils less diapers, check with your doctor.
"For the first three or four weeks, most babies just eat and sleep. If the child is worried and constantly asks for a breast, you should consult with your doctor, "Katie recommends.
Sometimes the baby may vomit after feeding. If the vomit is the color of milk, this is not a cause for concern. But if there are orange, red, green, brown or black blotches in it, or the child vomits with a "fountain", consult a doctor. You should also consult a doctor if the baby has a high temperature, the fontanel (soft spot on the head) has sunk, blood is found in the stool, and also if the weight recorded at birth has not recovered within two weeks.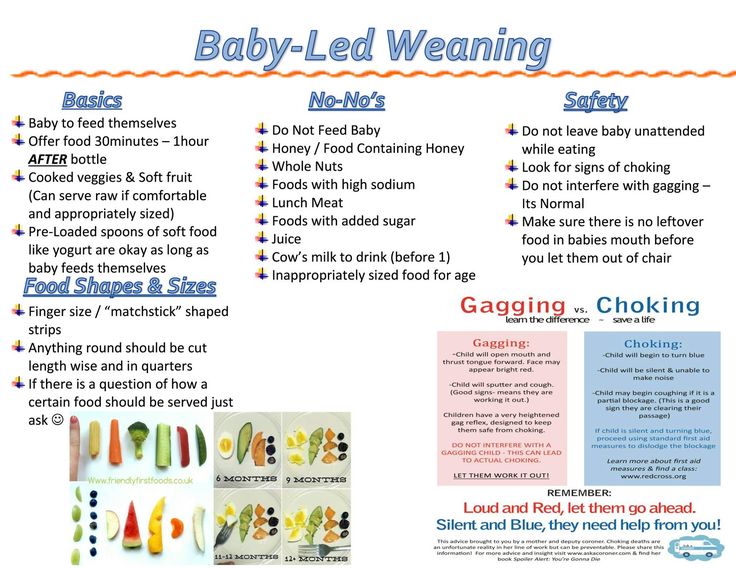 11
But if there are no frightening symptoms and the baby is growing at a normal pace, it means that he has enough milk. Soon you will both get used to breastfeeding and establish a more stable routine.
For the next step in breastfeeding, see Breastfeeding in the First Month: What to Expect.
Literature
1 Pang WW, Hartmann PE. Initiation of human lactation: secretory differentiation and secretory activation. J Mammary Gland Biol Neoplasia 2007;12(4):211-221. - Pang, W.W., Hartmann, P.I., "Lactation initiation in the lactating mother: secretory differentiation and secretory activation." G Mammary Gland Biol Neoplasia. 2007;12(4):211-221.
2 Shashi R et al. Postpartum psychiatric disorders: Early diagnosis and management. Indian J Psychiatry . 2015; 57( Suppl 2): S 216– S 221.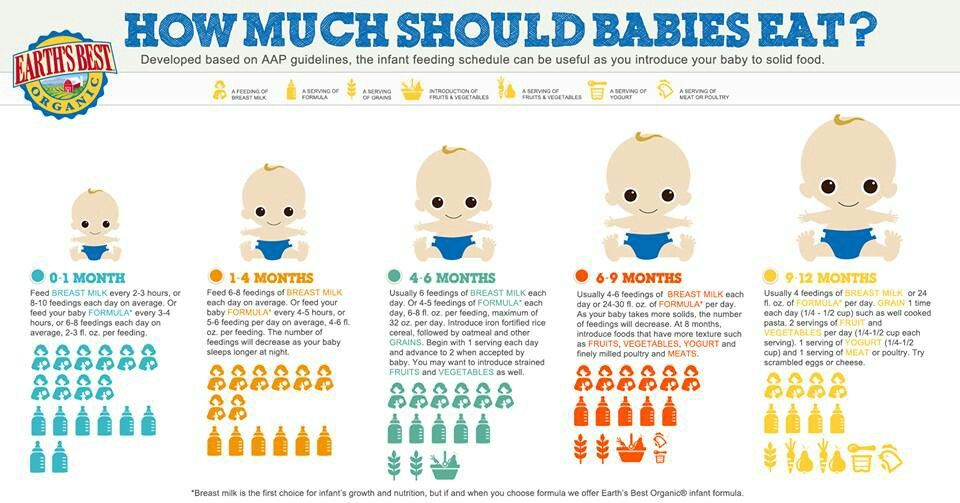 - Shashi R. et al., Postnatal mental disorders: early diagnosis and treatment. Indian J Saikiatri. 2015; 57(App 2):S216-S221.
3 Moberg KU, Prime DK. Oxytocin effects in mothers and infants during breastfeeding. Infant . 2013;9(6):201-206. - Moberg K, Prime DK, "The effects of oxytocin on mother and child during breastfeeding." Infant. 2013;9(6):201-206.
4 Sobhy SI, Mohame NA. The effect of early initiation of breast feeding on the amount of vaginal blood loss during the fourth stage of labor. J Egypt Public Health Assoc . 2004;79(1-2):1-12. - Sobhi SI, Moham NA, "Early initiation of breastfeeding and its effect on vaginal bleeding in the fourth stage of labor." F Egyptian Public Health Assoc. 2004;79(1-2):1-2.
5 Meier PP et al. Which breast pump for which mother: an evidence-based approach to individualizing breast pump technology.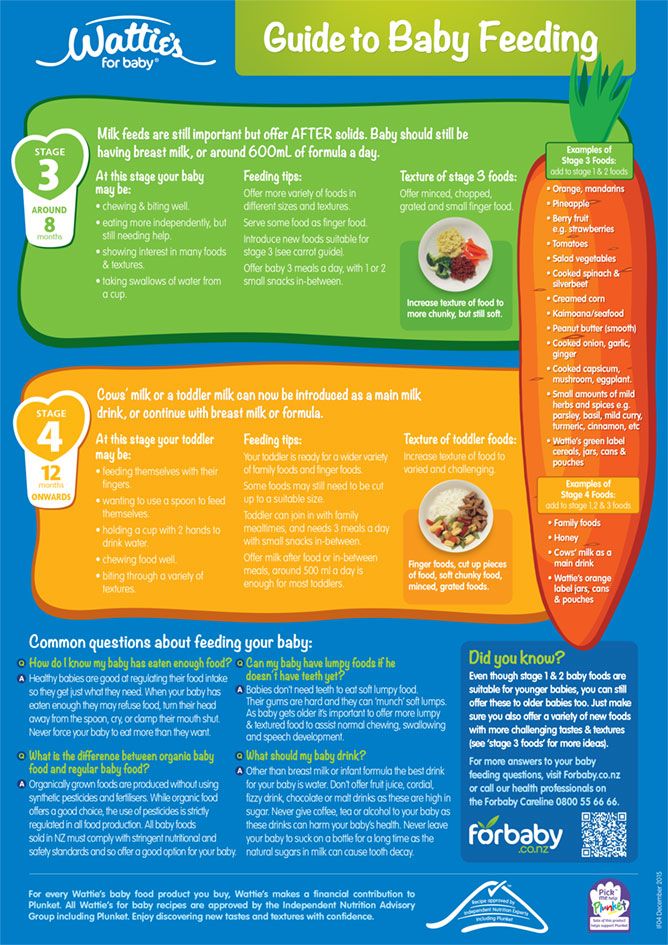 J Perinatol . 2016;36(7):493. - Meyer P.P. et al., Breastpump Selection: A Scientific Approach to Customizing Pumping Technology. J Perinatol (Journal of Perinatology). 2016;36(7):493-499.
6 Cadwell K. Latching - On and Suckling of the Healthy Term Neonate: Breastfeeding Assessment. J Midwifery & Women s Health 2007;52(6):638-642. — Cadwell, K., "Latching and sucking in healthy newborns: evaluation of breastfeeding." F Midwifery Women Health. 2007;52(6):638-642.
7 Kent JC et al. Principles for maintaining or increasing breast milk production. J 2012;41(1):114-121. - Kent J.S. et al., "Principles for Maintaining and Increasing Milk Production". J Obstet Ginecol Neoneutal Nurs. 2012;41(1):114-121.
8 Australian Breastfeeding Association [ Internet ].