Where to buy milupa baby food
Milupa Gentle Start Baby Cereal with Milk - Good Night, 400 g
The best ingredients for a good night's sleep
Gentle Start Baby Cereal with Milk - Good Night
4,49 €
(11,23 € / kg, Price shown includes 7% VAT. - )
Contents: 400 g
Delivery by Thursday, 27 October if you order by Monday at 07:00.
Only 2 items in stock
Quantity:
There are only 2 items of this product left in our warehouse. More are on the way! The delivery date could be affected if you order more than this quantity.
Free shipping in Germany from 49,90 €.

Features & Advantages
Age: 5 months & up
Easy to digest & gluten-free
Resealable bag
Item no.: MM-154139, Content: 400 g, EAN: 4056631002810
Ingredients
45,8% Cereals
26% Skim Milk Powder
17% Demineralised whey powder [1]
Vegetable oils

Palm Oil
Rapeseed Oil
Coconut Oil
Sunflower Oil
Soy Lecithin [2]

Mineral mixture

Calcium Carbonate
Iron Diphosphate
potassium iodide

Vitamin mix

Vitamin C (Ascorbic Acid)
Vitamin B1 (Thiamine)
Vitamin A
Vitamin D

Vanilla [3]
from Milk
Emulsifier
Natural Flavours
Gluten free.
Nutritional Information
| Nutritional Information | Per 100 g powder | Per serving [1] |
| --- | --- | --- |
| Energy Content / Calories | 1767 / 422 kjs / kcals | 708 / 169 kjs / kcals |
| Fat | 11,5 g | 4,6 g |
|   from Saturated Fats | 4,7 g | 1,9 g |
| Carbohydrates | 64,4 g | 25,8 g |
|   from Sugar (contains natural sugar) | 24,8 g | 9,9 g |
| Protein | 14,6 g | 5,8 g |
| Fibre | 1,3 g | 0,5 g |
| | 0,27 g | 0,11 g |
40g powder + 160ml water
Ingredients
| Ingredients | Per 100 g powder | Per serving [1] |
| --- | --- | --- |
| Vitamin A | 432 mcgs | 173 mcgs |
| Vitamin D | 6,5 mcgs | 2,6 mcgs |
| Vitamin C | 50 mgs | 20 mgs |
| Vitamin B1 (Thiamine) | 1,1 mg | 0,42 mg |
| Sodium | 108 mgs | 43,2 mgs |
| Calcium | 489 mgs | 196 mgs |
| Iron | 6,9 mgs | 2,8 mgs |
| Iodine | 91 mcgs | 36 mcgs |
40g powder + 160ml water
Milupa - Preparation Instructions for Baby Cereal
Questions & Answers about Gentle Start Baby Cereal with Milk - Good Night
Receive answers from other customers who purchased this product.
Please forward any other order-related questions to our Customer Service Team.
Customer Reviews
Related products
Milupa Milupino Children's Milk 1+ 1 Liter

Milupa Milumil 3 Follow-​On Milk 800 g

Milupa Milumil Toddler Milk 2+ 550 g

Holle Organic PRE Starter Milk DHA/ARA 400 g

Holle Demeter Starter Milk 1 400 g

Holle Organic Infant Formula 4 Goat's Milk DHA 400 g

Mogli Organic Plum Pear Fruit Puree Pouch 120 g

Mogli Organic Muesli Bar 25 g

Mogli Organic Strawberry Banana Fruit Puree Pouch 120 g

Mogli Organic Blueberry Banana Fruit Puree Pouch 120 g

Mogli Organic Cocoa Biscuits 50 g, 125 g

Mogli Organic Coconut Bar 25 g

Holle Organic Crispy Sticks 80 g

Holle Organic Demeter Junior Müsli with Fruit 250 g

Mogli Organic Raspberry Rhubarb Fruit Puree Pouch 120 g
Customers also bought
Alnatura Organic Baby Cereal -​ Spelt with Milk 250 g

Holle Organic Demeter Whole Grain Oat Porridge 250 g

Milupa Milumil 1 Formula Milk from Birth 800 g

Alnatura Organic 4-​Grain Baby Cereal 250 g

Pure & Fun PAW Patrol Organic Power Bar, Red (Marshall) 40 g

Milupa Baby Cereal with Semolina and Milk -​ Little Gourmet 400 g

HiPP Organic Good Night Porridge with Milk & Cookies 450 g

Milupa Baby Cereal with Milk, Straciatella -​ Little Gourmet 400 g

Alnatura Organic Baby Cereal -​ Millet & Milk 250 g

Bebivita Baby Milk Porridge with Fruits 500 g

Bebivita Baby Porridge Rice Pudding with Apple 500 g

Milupa Milumil 2 Follow-​On Milk 800 g

HiPP Organic Milk Porridge with Fruits & Yoghurt 450 g

Milupa Milumil Pre Formula Milk 800 g

Milupa Baby Cereal with Milk, Whole Grains and Fruits -​ Good Night 400 g
Free delivery in Germany
from 49,90 €

Free
returns

Delivery in 2 - 3 business days.

More than 11.000 products
Individual cookie settings
Marketing

We collect user journey data to show you relevant sponsored content about our products. For example, we use information from your previous purchases and interactions with the site. We may share this information and a customer identifier, such as device data, with third parties such as Facebook and Google. We use the following services on this site:

Facebook Pixel, Google Ads, Google Analytics, Google Analytics 4, Google Surveys

Personalisation

Based on your interactions with the site, your shopping preferences, and the brands you prefer, we can personalise the content that you see. For a personalised shopping experience, we recommend the following services:

Omniconvert

Functional

This data helps us to optimise your shopping experience, eliminate bugs, and test out new features and functions. It also helps us keep the overall focus on user experience on our site as well as analyse our shop for business-related issues. We use the following services:

Google Tag Manager

Required

Always active

Essential cookies ensure functions that you need to use our website. These cookies are only used by us (first party cookies) and cannot be traced back to you. These cookies are used, for example, to keep the products you add to your shopping basket saved in your basket while you're shopping.
Milupa Stage 1 Pure Baby Rice 100g
This is a notice to inform you of our policy about all information that we record about you. It sets out the conditions under which we may process any information that we collect from you, or that you provide to us. It covers information that could identify you ("personal information") and information that could not. In the context of the law and this notice, "process" means collect, store, transfer, use or otherwise act on information.
We regret that if there are one or more points below with which you are not happy, your only recourse is to leave our website immediately.
We take seriously the protection of your privacy and confidentiality. We understand that all visitors to our website are entitled to know that their personal data will not be used for any purpose unintended by them, and will not accidentally fall into the hands of a third party.
We undertake to preserve the confidentiality of all information you provide to us, and hope that you reciprocate.
Our policy complies with the Data Protection Act 2018 (Act) accordingly incorporating the EU General Data Protection Regulation (GDPR).
The law requires us to tell you about your rights and our obligations to you in regards to the processing and control of your personal data. We do this now, by requesting that you read the information provided at www.knowyourprivacyrights.org
Except as set out below, we do not share, or sell, or disclose to a third party, any information collected through our website.
The bases on which we process information about you
The law requires us to determine under which of six defined bases we process different categories of your personal information, and to notify you of the basis for each category.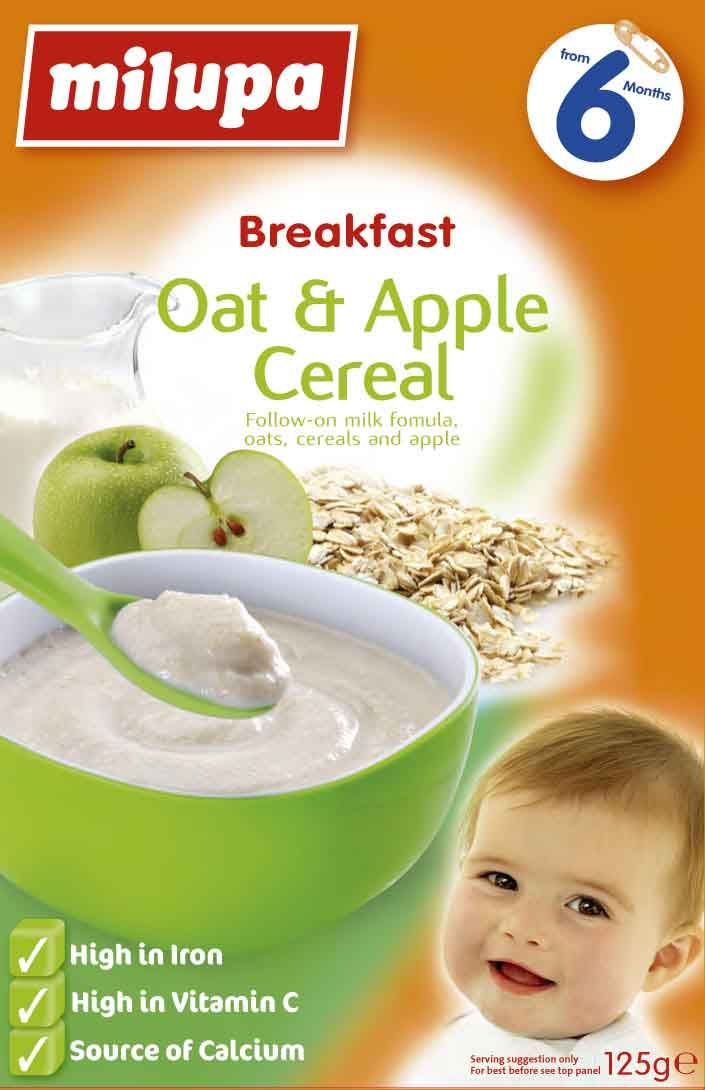 If a basis on which we process your personal information is no longer relevant then we shall immediately stop processing your data. If the basis changes then if required by law we shall notify you of the change and of any new basis under which we have determined that we can continue to process your information.
Information we process because we have a contractual obligation with you
When you create an account on our website, buy a product or service from us, or otherwise agree to our terms and conditions, a contract is formed between you and us. In order to carry out our obligations under that contract we must process the information you give us. Some of this information may be personal information. We may use it in order to: 1.1.        verify your identity for security purposes 1.2.        sell products to you 1.3.        provide you with our services 1.4.        provide you with suggestions and advice on products, services and how to obtain the most from using our website We process this information on the basis there is a contract between us, or that you have requested we use the information before we enter into a legal contract.
Additionally, we may aggregate this information in a general way and use it to provide class information, for example to monitor our performance with respect to a particular service we provide. If we use it for this purpose, you as an individual will not be personally identifiable. We shall continue to process this information until the contract between us ends or is terminated by either party under the terms of the contract.
Information we process with your consent
Through certain actions when otherwise there is no contractual relationship between us, such as when you browse our website or ask us to provide you more information about our business, including job opportunities and our products and services, you provide your consent to us to process information that may be personal information. Wherever possible, we aim to obtain your explicit consent to process this information, for example, by asking you to agree to our use of cookies.
Sometimes you might give your consent implicitly, such as when you send us a message by e-mail to which you would reasonably expect us to reply. Except where you have consented to our use of your information for a specific purpose, we do not use your information in any way that would identify you personally. We may aggregate it in a general way and use it to provide class information, for example, to monitor the performance of a particular page on our website. If you have given us explicit permission to do so, we may from time to time pass your name and contact information to selected associates whom we consider may provide services or products you would find useful. We continue to process your information on this basis until you withdraw your consent or it can be reasonably assumed that your consent no longer exists. You may withdraw your consent at any time by instructing us at [email protected] However if you do so, you may not be able to use our website or our services further.
Information we process for the purposes of legitimate interests
We may process information on the basis there is a legitimate interest, either to you or to us, of doing so.
Where we process your information on this basis, we do after having given careful consideration to:
whether the same objective could be achieved through other means
whether processing (or not processing) might cause you harm
whether you would expect us to process your data, and whether you would, in the round, consider it reasonable to do so
For example, we may process your data on this basis for the purposes of:
record-keeping for the proper and necessary administration of
responding to unsolicited communication from you to which we believe you would expect a response
protecting and asserting the legal rights of any party
insuring against or obtaining professional advice that is required to manage organisational or business risk
protecting your interests where we believe we have a duty to do so.
Information we process because we have a legal obligation
We are subject to the law like everyone else.
Sometimes, we must process your information in order to comply with a statutory obligation. For example, we may be required to give information to legal authorities if they so request or if they have the proper authorisation such as a search warrant or court order. This may include your personal information.
Specific uses of information you provide to us
Complaints regarding content on our website
If you complain about any of the content on our website, we shall investigate your complaint. If we feel it is justified or if we believe the law requires us to do so, we shall remove the content while we investigate. If we think your complaint is vexatious or without any basis, we shall not correspond with you about it.
Information relating to your method of payment
Payment information is never taken by us or transferred to us either through our website or otherwise. Our employees and contractors never have access to it.
At the point of payment, you are transferred to a secure page on the website of PayPal, Global Payments, or some other reputable payment service provider. That page may be branded to look like a page on our website, but it is not controlled by us.
Job application and employment
If you send us information in connection with a job application, we may keep it for up to three years in case we decide to contact you at a later date. If we employ you, we collect information about you and your work from time to time throughout the period of your employment. This information will be used only for purposes directly relevant to your employment. After your employment has ended, we will keep your file for six years before destroying or deleting it.
Sending a message to our support team
When you contact us, whether by telephone, through our website or by e-mail, we collect the data you have given to us in order to reply with the information you need.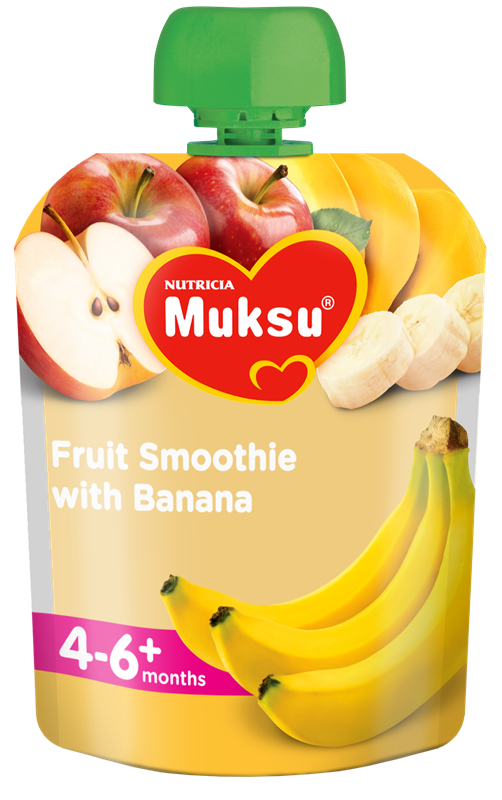 We record your request and our reply in order to increase the efficiency of our business We keep personally identifiable information associated with your message, such as your name and email address so as to be able to track our communications with you to provide a high quality service.
Complaining
When we receive a complaint, we record all the information you have given to us. We use that information to resolve your complaint. If your complaint reasonably requires us to contact some other person, we may decide to give to that other person some of the information contained in your complaint. We do this as infrequently as possible, but it is a matter for our sole discretion as to whether we do give information, and if we do, what that information is. We may also compile statistics showing information obtained from this source to assess the level of service we provide, but not in a way that could identify you or any other person.
Affiliate and business partner information
This is information given to us by you in your capacity as an affiliate of us or as a business partner.
It allows us to recognise visitors that you have referred to us, and to credit to you commission due for such referrals. It also includes information that allows us to transfer commission to you. The information is not used for any other purpose. We undertake to preserve the confidentiality of the information and of the terms of our relationship. We expect any affiliate or partner to agree to reciprocate this policy.
Use of information we collect through automated systems when you visit our website
Cookies
Cookies are small text files that are placed on your computer's hard drive by your web browser when you visit any website. They allow information gathered on one web page to be stored until it is needed for use on another, allowing a website to provide you with a personalised experience and the website owner with statistics about how you use the website so that it can be improved. Some cookies may last for a defined period of time, such as one day or until you close your browser.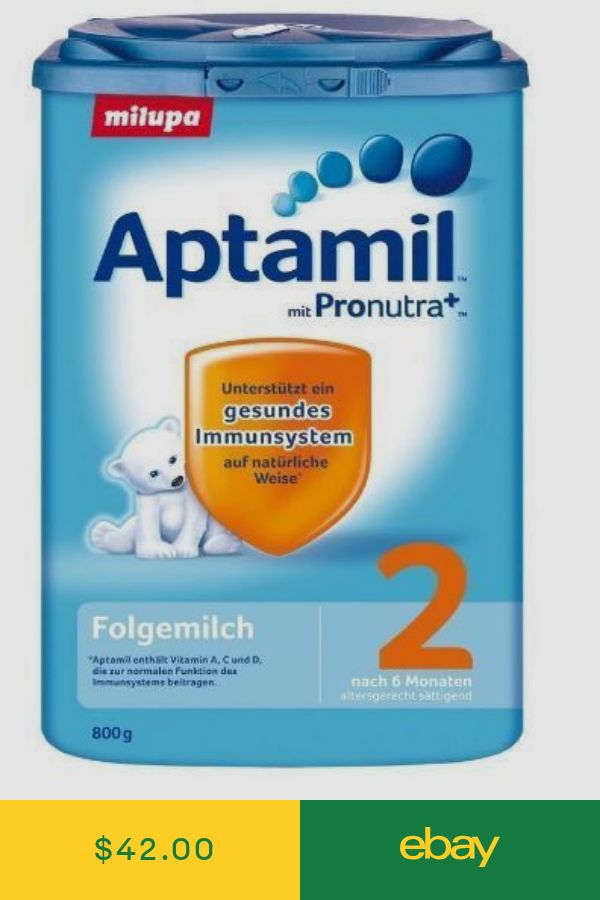 Others last indefinitely. Your web browser should allow you to delete any you choose. It also should allow you to prevent or limit their use. Our website uses cookies. They are placed by software that operates on our servers, and by software operated by third parties whose services we use. If you choose not to use cookies or you prevent their use through your browser settings, you will not be able to use all the functionality of our website. We use cookies in the following ways: 11.1. to track how you use our website 11.2. to record whether you have seen specific messages we display on our website 11.3. to keep you signed in our site 11.4. to record your answers to surveys and questionnaires on our site while you complete them 11.5. to record the conversation thread during a live chat with our support team
Personal identifiers from your browsing activity
Requests by your web browser to our servers for web pages and other content on our website are recorded.
We record information such as your geographical location, your Internet service provider and your IP address. We also record information about the software you are using to browse our website, such as the type of computer or device and the screen resolution. We use this information in aggregate to assess the popularity of the webpages on our website and how we perform in providing content to you. If combined with other information we know about you from previous visits, the data possibly could be used to identify you personally, even if you are not signed in to our website.
Our use of re-marketing
Re-marketing involves placing a cookie on your computer when you browse our website in order to be able to serve to you an advert for our products or services when you visit some other website. We may use a third party to provide us with re-marketing services from time to time. If so, then if you have consented to our use of cookies, you may see advertisements for our products and services on other websites.
Disclosure and sharing of your information
Information we obtain from third parties
Although we do not disclose your personal information to any third party (except as set out in this notice), we sometimes receive data that is indirectly made up from your personal information from third parties whose services we use. No such information is personally identifiable to you.
Data may be processed outside the European Union
Our websites are hosted in Ireland. We may also use outsourced services in countries outside the European Union from time to time in other aspects of our business. Accordingly data obtained within Ireland or any other country could be processed outside the European Union. For example, some of the software our website uses may have been developed in the United States of America or in Australia.
Access to your own information
Access to your personal information
16.
1.     At any time you may review or update personally identifiable information that we hold about you, by signing in to your account on our website. 16.2.     To obtain a copy of any information that is not provided on our website you may send us a request at [email protected] 16.3.     After receiving the request, we will tell you when we expect to provide you with the information, and whether we require any fee for providing it to you.
Removal of your information
If you wish us to remove personally identifiable information from our website, you may contact us at [email protected] This may limit the service we can provide to you.
Verification of your information
When we receive any request to access, edit or delete personal identifiable information we shall first take reasonable steps to verify your identity before granting you access or otherwise taking any action. This is important to safeguard your information.
Other matters
Use of site by children
19.1. We do not sell products or provide services for purchase by children, nor do we market to children. 19.2. If you are under 18, you may use our website only with consent from a parent or guardian
Encryption of data sent between us
We use Secure Sockets Layer (SSL) certificates to verify our identity to your browser and to encrypt any data you give us. Whenever information is transferred between us, you can check that it is done so using SSL by looking for a closed padlock symbol or other trust mark in your browser's URL bar or toolbar.
How you can complain
21.1. If you are not happy with our privacy policy or if have any complaint then you should tell us by email. Our address is [email protected] 21.2. If a dispute is not settled then we hope you will agree to attempt to resolve it by engaging in good faith with us in a process of mediation or arbitration.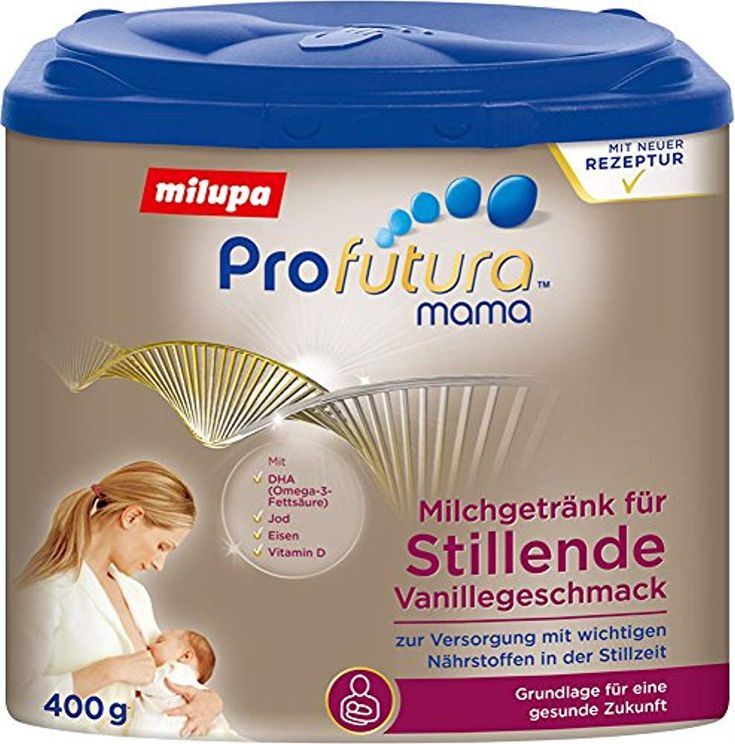 21.3. The supervisory authority responsible for us is : Office of the Data Protection Commissioner. Canal House, Station Road, Portarlington, Co. Laois, R32 AP23, Ireland Phone +353 (0761) 104 800 LoCall 1890 25 22 31 Fax +353 57 868 4757 Email: [email protected] 21.4. If you are in any way dissatisfied about how we process your personal information, you have a right to lodge a complaint with the Data Protection Commissioner. This can be done at DataProtection.ie
Retention period for personal data
Except as otherwise mentioned in this privacy notice, we keep your personal information only for as long as required by us: 22.1. to provide you with the services you have requested; 22.2. to comply with other law, including for the period demanded by our tax authorities; 22.3. to support a claim or defence in court.
Compliance with the law
Our privacy policy has been compiled so as to comply with the law of every country or legal jurisdiction in which we aim to do business.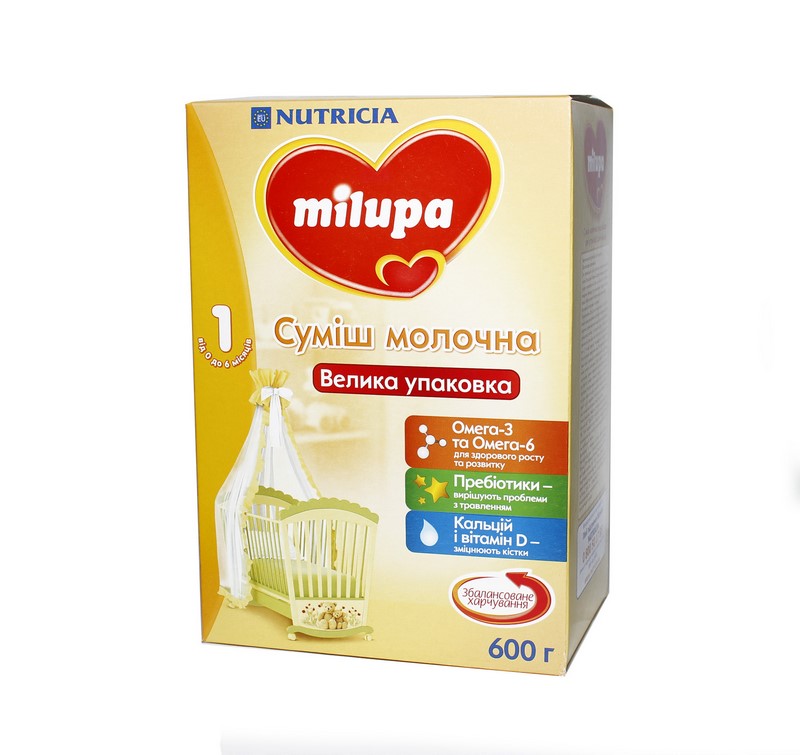 If you think it fails to satisfy the law of your jurisdiction, we should like to hear from you. However, ultimately it is your choice as to whether you wish to use our website.
Review of this privacy policy
We may update this privacy notice from time to time as necessary. The terms that apply to you are those posted here on our website on the day you use our website. We advise you to print a copy for your records. If you have any question regarding our privacy policy, please contact us at [email protected]
Milupa baby food for the harmonious growth of your little fidget
17:41, 31 July 2019
Child's birth
To watch how your baby grows, how he learns the world around him and learns new things - what could be more wonderful for a mother. Milupa baby food from a reliable German brand, which has already won the heart of every third mother in Ukraine, will help your little angel to be active and develop harmoniously.
German quality and experience to feed your baby
In its almost century-old history, the Milupa trademark has come a long way from a small family business to a recognized manufacturer of tasty and healthy baby food, which babies in 60 countries have already fallen in love with.
The reason for such popularity of Milupa is a special production technology that allows keeping all the benefits of natural products in baby food, as well as the delicate pleasant taste that babies love so much.
A wide range for complete nutrition of babies at every stage
Milupa's wide range of baby food includes a variety of products for feeding babies at all stages, so that your baby receives all the harmony of taste and benefit.
The Milupa infant formula range is divided into stages according to the age of the baby: Milupa 1 infant formula is suitable for the little ones; Milupa 2 infant formulas should be chosen if your baby is 6 to 12 months old, and Milupa 3 and 4 infant formulas if your baby is 12 to 18 and 18 to 14 months old respectively.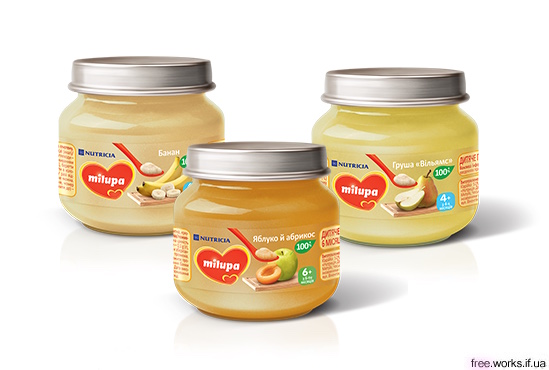 With Milupa baby formulas, your little one will be full of energy for new discoveries and will receive important minerals and vitamins.
With the introduction of complementary foods, Milupa baby food will become your indispensable assistant, because in a wide range of children's products of the brand you can find baby cereals and purees for any stage.
Delicious gluten-free milk and dairy-free rice and buckwheat porridges, as well as one-component vegetable purees Milupa "Zucchini", "Broccoli", "Pumpkin" or "Cauliflower". From fruit purees, you can choose Milupa "Apple", "Banana", "Prunes" or "Williams Pear" for starters.
For babies who have already tried one-component complementary foods, Milupa baby cereals with the addition of various fruits, as well as Milupa multi-component purees, are ideal, provided that each of the components of this baby food is already familiar to the baby in complementary foods. When the baby has teeth, you can pleasantly diversify her diet with the help of multi-cereal cereals with fruits, lemon balm, as well as cereals, cookies and rice balls, which the baby will chew with gusto.
Milupa meat purees will become a tasty and nutritious meat food for babies after 6 months, because they are rich in iron, which is especially important for babies of this age. In addition, thanks to the natural moisture of Milupa meat purees, children can easily swallow them, enjoying their favorite taste.
In addition, natural high-quality baby biscuits are perfect for you as a healthy snack for your little one in between meals. This delicacy will give the baby B vitamins, calcium and iron, help to distract from discomfort during the period of teeth growth and develop fine motor skills and chewing skills. And your baby will love the delicate taste from the first bite.
You can quickly and easily buy Milupa baby food for your baby in the online store from the manufacturer Nutricia Shop with free delivery, choosing among the most complete assortment from the German brand exactly the baby food that is ideal for your baby so that she grows healthy and made you happy every day.
More detailed information is available at: https://shop.nutricia.ua
Estonian nutrition consultant analyzed popular baby food and delivered a verdict of
From a certain age, complementary foods begin to be introduced into the diet of babies. Usually these are vegetable or fruit purees and cereals. When choosing baby food, you need to pay attention to the composition, expiration date, age restrictions and additives. Estonian nutritionist Katrin Savchenko talked about what should and should not be in baby food, and also reviewed the products of the most popular baby food manufacturers: Ella's Kitchen, HIPP, Põnn, Milupa and Bebi.
PUREE
It is best when the puree is natural, prepared by oneself. In a purchased product, you should pay attention to the presence of natural ingredients in the composition. No artificial thickeners, colors, flavors or sweeteners.
Suitable thickeners include flour (preferably rice flour), wheat or rice starch.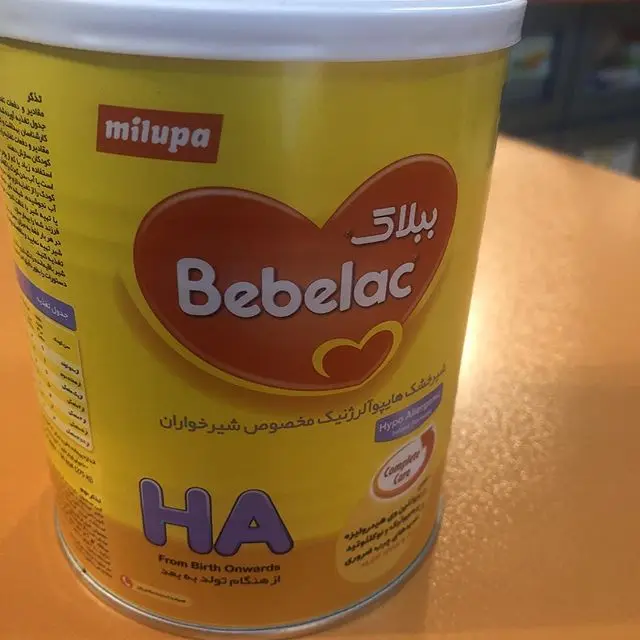 There should be no other starches. A good puree should be of moderate thickness and flavor. The richer the taste, the more additional additives, sugars and salts in the puree.
Sugar in puree must be only natural. Syrups, sugar substitutes, glucose, fructose, sucrose - all these components are unacceptable in the composition of puree, since any sugar harms the baby's metabolic processes. The presence of natural sugars in fruit puree depends on which flavor is chosen, respectively, if it is a banana, then the sugar content will be higher than in apple puree. The norm of carbohydrates in the content of fruit purees is 4-9 grams per 100 grams of product. A higher content indicates the presence of sweeteners in the product, which the manufacturer is silent about.
Remember that when introducing complementary foods, at first it is better to give vegetable purees rather than fruit purees. In vegetable and meat purees , the carbohydrate content is up to 2 grams per 100 grams of product.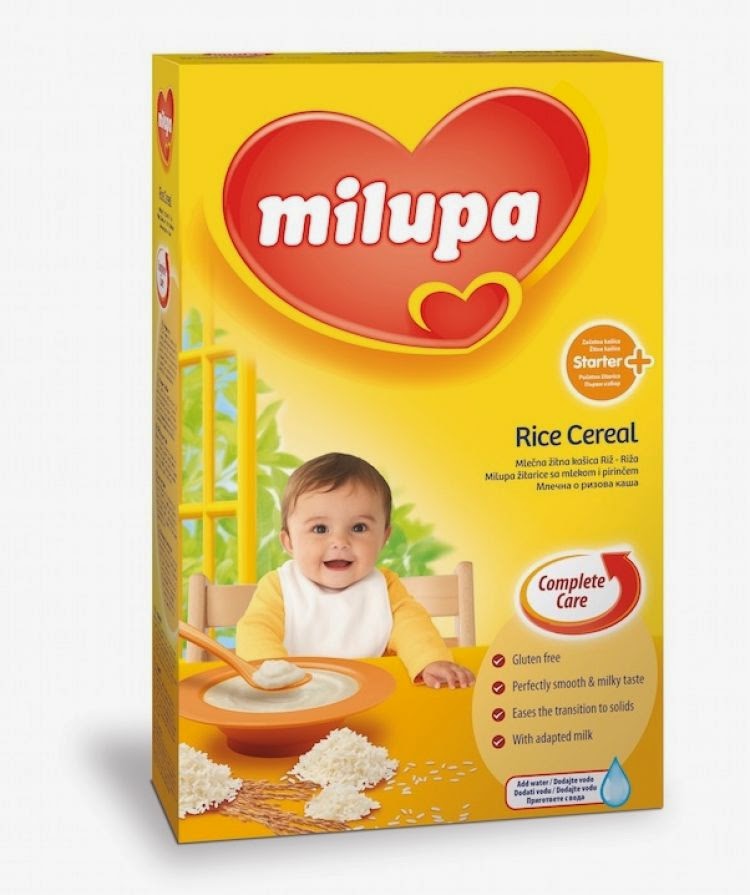 For example. turkey contains up to 1 gram of carbohydrates, and the manufacturer indicates 5 grams in turkey meat puree. This indicates the content of additional carbohydrates in the form of starches and sugars.
Baby's body needs sodium. But in the children's diet, it is necessary to follow the consumption norms salt , since its excessive amount increases the burden on the kidneys. For children, natural salts are enough, which are found in vegetables and cereals. The norm of salt intake per day for babies up to 10 months is 0.2 g, from 10 to 12 - 0.35, after a year - about 0.5 g. For an adult, such food seems cloying and not salty, but for a child you should not exceed norm.
Many purees contain spices . The presence of spices in baby food is generally not necessary. The main function of spices is to add flavor notes. And for a baby, spices, especially spicy ones, can be an irritant to the digestive tract. Since a large number of spices are an allergen, this can provoke an undesirable reaction of the baby's body.
After 8 months, you can add a small amount of basic seasonings, such as onion, garlic, to the child's diet, after 9months - white pepper, celery, other spices should be introduced into the diet of children - not earlier than 1.5 years.
If the manufacturer writes " vegetable oils ", he must indicate which oil is used in the production of the product. In no case is the presence of palm oil allowed - its presence can provoke colic in the baby. Also, mashed potatoes should not contain soy and gluten. And the presence of concentrates and other "empty" ingredients is simply not allowed in baby food.
In stores, mashed potatoes are not in refrigerators, but on ordinary shelves. How, for example, natural puree, which includes fish, can be stored for 10 days? Choose fresh puree. Also pay attention to the lid. The lid should be slightly "dented" - this indicates the freshness of the product. If the lid of the puree is swollen, it is better to bypass such a product.
After opening the jar, its "suitability" lasts no more than 24 hours, and if you fed the baby directly from the jar, then the shelf life is reduced to several hours. Give preference to glass jars. Such packages are the most sterile and do not release chemicals into the product.
porridge
It is recommended to eat porridge for children from 6 months. They are especially useful for those who are underweight, as cereals have a high energy value. For the first feeding, it is better to choose gluten-free, dairy-free cereals with one component. It can be buckwheat or rice porridge. Later, when the baby is already used to these cereals, you can add corn. Porridge is boiled in water, diluted with breast milk or milk formula. Porridges are cooked without additional additives in the form of salt or sugar. The first cereals should be in the proportion of 5 g of cereal per 100 ml of water. During the first two weeks, you should not experiment and give the baby one type of porridge, gradually increasing its volume to 100-150 grams.
If the baby does not have an allergy, and the porridges are well absorbed without negative consequences, then after a month and a half, you can start introducing gluten-free milk porridges. We are used to the fact that semolina porridge is a guarantee of health, however, it is worth remembering that you can give semolina porridge to children no more than once a week! Ideal porridge for babies does not contain gluten, sugar, milk, starch. Other supplements are out of the question!
OVERVIEW OF POPULAR BABY FOOD
Ella's Kitchen are organic purees, but the manufacturer adds concentrates. Convenient packaging, but I am skeptical of them, since it is still plastic, chemistry, and it tends to release harmful substances into food. Also casts doubt on the word öko in front of each product in the composition. How can we check this without conducting an examination? Another marketing from the manufacturer.
HIPP is a good composition, the manufacturer does not use dyes and does not add salt, sugar, but the mixture that I considered (spaghetti bolognese) contains a large amount of spices that are not recommended for babies.
HIPP has a great selection of purees. In addition to mixtures, there are also mono purees, which are great for the first feeding.
Põnn (Salvest) has a good composition. They also have a large selection of purees and use only natural ingredients. In most purees, the ratio of proteins, fats and carbohydrates corresponds to the norms.
Milupa is a good company, but the composition of the considered mixture (plum puree) confused me. Only 35% are plums, and the rest is water, respectively, the consistency of the puree is very liquid. But for babies who were introduced to complementary foods early, this, on the contrary, is an advantage. I want to note that the manufacturer uses only natural ingredients and vitamins, without adding concentrates.
Bebi - a large selection of cereals from this manufacturer, in which there are no flavorings. I can note the high quality of cereals of this company. In addition to naturalness, there is an advantage that cereals are enriched with vitamins and minerals.