Woodland baby shower food names
Woodland Themed Baby Shower Food Table
Creative and delicious Woodland Themed Baby Shower Food ideas that everyone will love! Perfect fit for any budget, large or small! Post contains helpful affiliate links at no extra cost to you.
I had the opportunity to help throw a woodland themed shower (click on the link for more details!) for a friend expecting her first little boy. You can read about all the activities and decor in the link above. I did help with a lot of the decorating but I can't take any credit for the adorable woodland themed food table… it was all my friend Caden!
She arranged and displayed everything handsomely. The touches of woodsy shrubbery and little forest friends, the treats/food she chose, all the way down to the food labels and banner she made, I loved every single aspect of it! So dang cute! 
Those baby moccasins are so tiny and adorable! 
Let's just start off by saying you can go CRAZY with food ideas for a woodland themed party! There are just so many possibilities and your imagination is the only limit! 
We served a variety of creative, delicious munchies that were spot on with our theme.
It helped that the baby shower was in between breakfast and lunch so there wasn't a need for a set menu but rather a few sweet and savory goodies.  
HEDGEHOG
Can we please stop and talk about how cute this cheeseball hedgehog is?! I mean, how adorable is he!
And not too complicated to make either. Any cheeseball recipe will do then form the cheese ball into an oval with a point. Top with a few pecans and walnuts (halved almonds work too!), and finish him off with three raisins for the eyes and mouth.
So darling! It was such a pity the poor thing lost it's head rather quickly and most of it's body because it was so delicious! 
TWIGS
People will definitely be snapping a twig or two while walking in this forest, especially if they have chocolate in them! Pirouline Wafers were used for the "twigs".
ACORNS
These "acorns" are merely Hershey Kisses and Mini Nutter Butters with a tad bit of chocolate frosting to stick them together.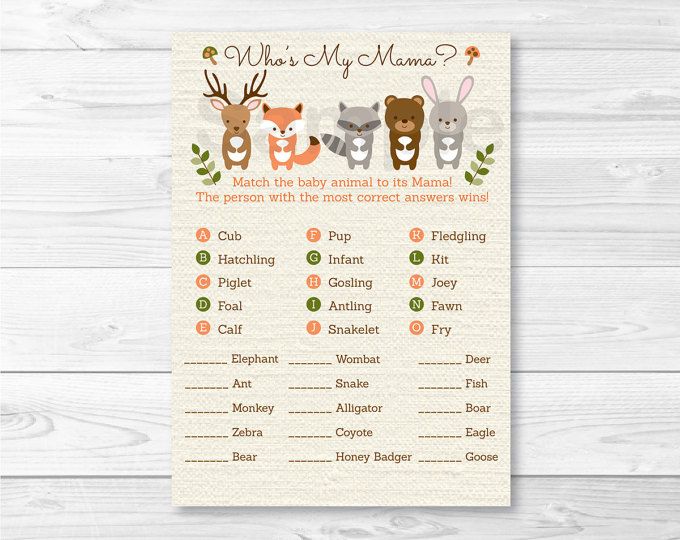 Super easy to assemble and so on point with the forest theme! 
TRAIL MIX
What better thing to munch on while walking in the forest than trail mix! Buy a prepared mix or make your own by combining any of the following: raisins, variety of nuts (like almonds, cashews, peanuts), m&ms, dried fruit (cranberries, apricots, coconut), pretzels, seeds, chocolate covered nuts/candies, marshmallows, and anything else you are hankering for!
You can always add a few 'bears' (teddy grahams or gummy bears) and 'twigs' (pretzel sticks) to create the perfect woodland trail mix!
MOOSE MUNCH
Slap a label to some popcorn (this is my favorite!)- BAM, "moose munch". I'm not exactly sure what moose eat… but popcorn is always good right?
FOREST BERRIES
It's always a treat when you find some tasty forest berries! The colorful array of blackberries, strawberries, blueberries, and raspberries was definitely a fan favorite.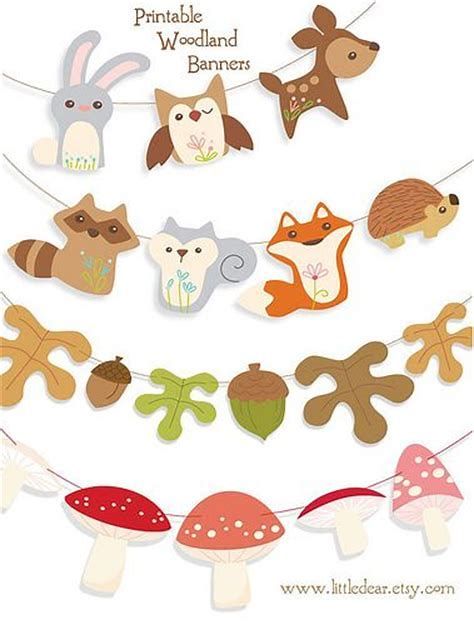 DEER DROPPINGS
Chocolate covered candies in a dish aren't all that impressive. But create a fancy sign for them and label it "deer droppings" and you have taken that chocolate to a whole new level of fun!
CUPCAKES
Every party needs a treat and these fruit topped cupcakes were just the thing to satisfy every sweet tooth! The cupcakes were displayed on a wicker basket which brought some great texture to the table and it also added a fun picnic feel. 
WOODLAND INSPIRED CAKE
And always the crowning piece, the cake!
If you are not a cake decorator, this is right down your alley! All it is is a white box cake with white frosting with that "naked cake" feel. Then dressed up with a bit of moss, acorns, and pinecones and displayed on a wood slice cake stand (which is just a thick wood slice she place on top of a white cake stand). Super simple and yet absolutely perfect! 
It is actually the same type of cake she made for the Floral Baby Shower.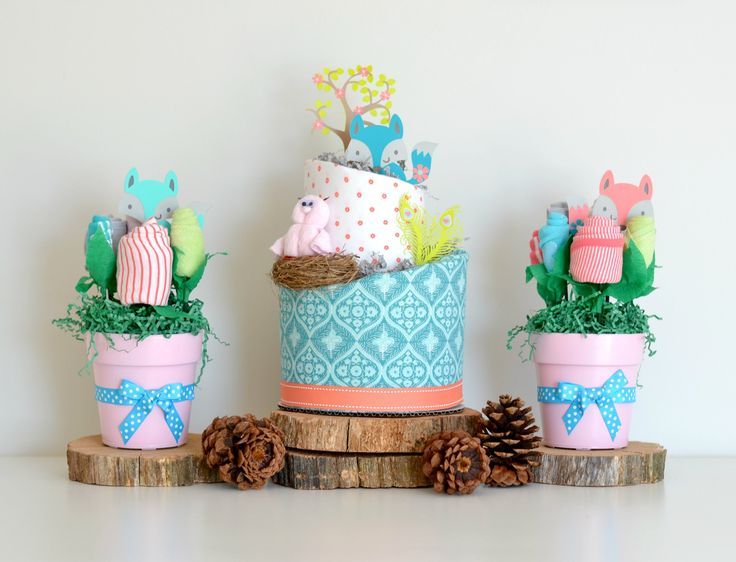 I love how versatile it is!
DRINKS
Water was dressed up with these fox water bottle labels. Originally we had all discussed serving "pond juice" to go with the theme. You may have seen "pond juice" floating around on Pinterest if you have been searching through woodland parties. It's just a light green punch. 
Anyways when going over details, I asked Caden if she wanted to use my drink dispenser. She said no because she was just serving water. She added that she didn't want any "pond juice" spilt on her floors. I don't say I blame her! 
And just a helpful hint with the water bottle labels, since I did print the labels on paper, there is the risk of them getting wet and then peeling off. So I used scotch tape to go around the label. Result? Waterproofed labels. 🙂
And there you have it! Our Woodland themed Baby Shower food spread! I hoped you loved these ideas… probably not as much as we enjoyed the food though! 😉 
What are some awesome
woodland party food
that you want to create?
Let me know in the comments below! And be sure to tag @aspenjay on Instagram on your woodland party photos.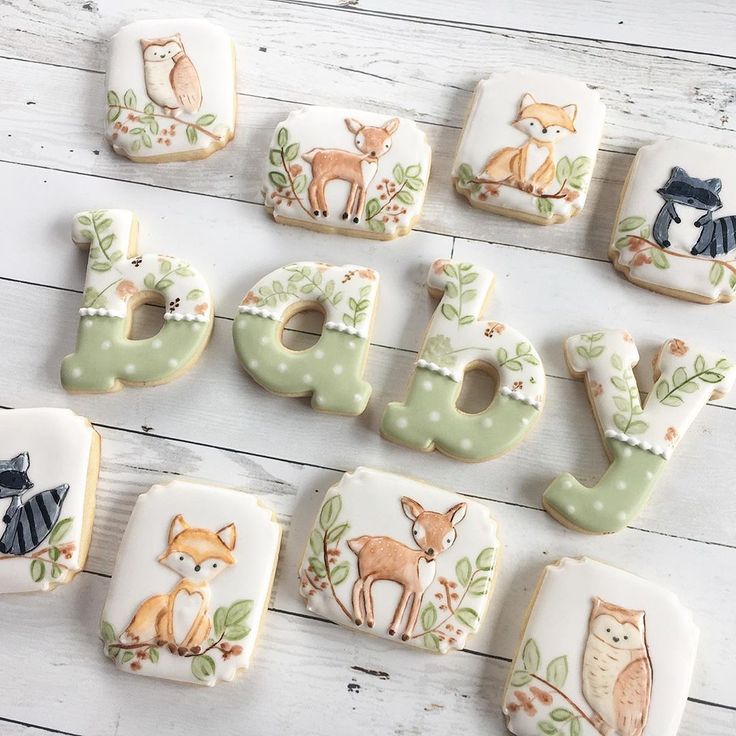 I WANNA SEE THE FUN!!!   
How about an alternative guest sign in at your party? Download this cute fox guest book for free!
Hosting a baby shower? Grab this Woodland 8 games pack in the shop!
This entry was posted in Baby, Baby Showers, Party and tagged baby shower, baby shower ideas, boy baby shower, girl baby shower, woodland, woodland baby shower, woodland food.
How to Throw a Woodland Baby Shower
Finding the right theme for a baby shower can be challenging. There are so many cute ones to choose from! I always like it when people draw inspiration from the baby's nursery for baby showers because that allows the mommy-to-be to keep special mementos from the shower and add them to her newest little's room. Those decor items are sweet keepsakes that she'll be able to look at and enjoy for years to come.
When I was pregnant, we planned an ocean-themed nursery for my son and had the cutest ocean-themed baby shower to celebrate his upcoming arrival.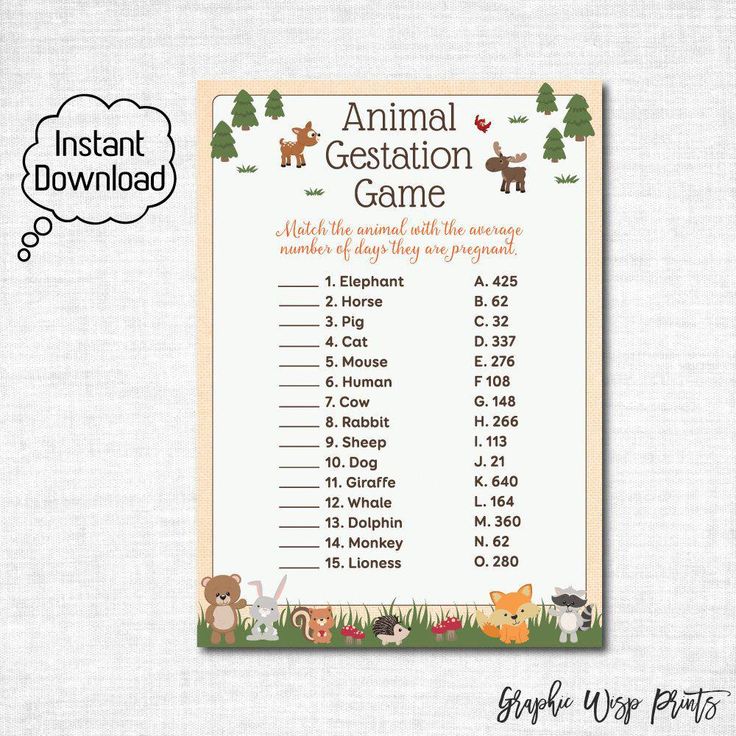 So for my sweet friend, I wanted to do the same thing for her. So when I heard that she was designing a woodland-inspired nursery for her soon-to-be daughter's room, I knew that we could make something beautiful. I think a woodland baby shower theme is perfect for any mama, whether she's expecting a baby boy or a baby girl. I hope this shower gives you some inspiration for your next event!
Welcome Station
When your guests first walk in, it's great to have a welcome station where they can be greeted and sign a guest book for the mom-to-be. I found this cute drop box frame that works as a guest book–perfect for all kinds of events.
Gorgeous Flowers: College Park Flowers
Welcome Sign & Invitations: Rosa Lilla Prints
Drop Box Frame: Michael's
Rustic Tassel Garland: Knot & Baile
Mimosa Station
The next stop is the bar! You want to have something for the guests to enjoy and a mimosa bar is always a crowd favorite.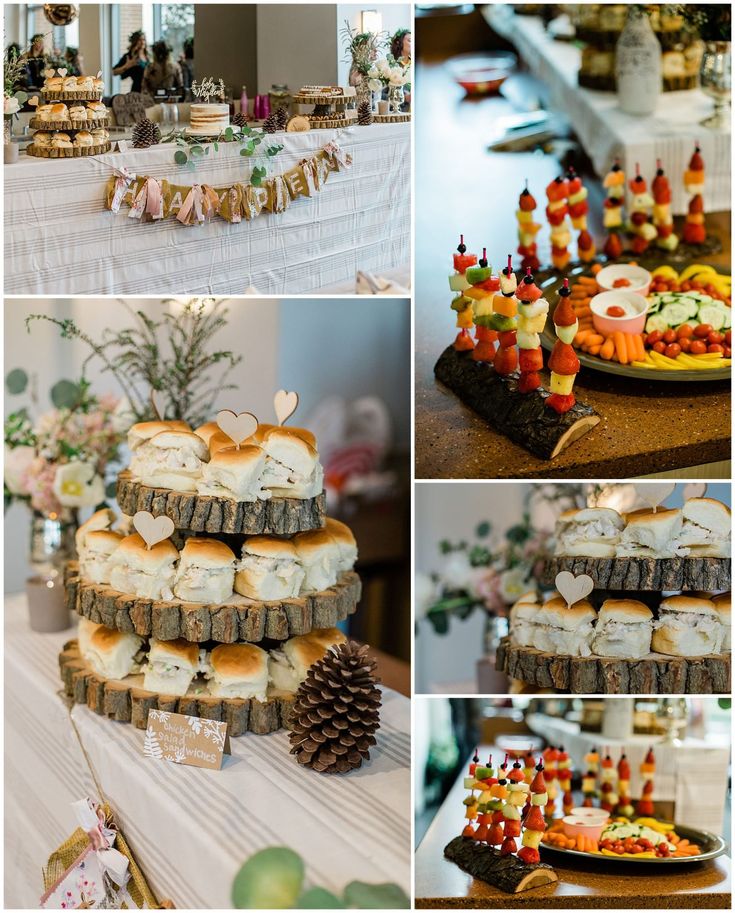 Be sure to have something to drink that is nonalcoholic for the pregnant ladies, too, especially for the mommy-to-be of the day! You can pick up a bottle of sparkling cider and add some fruit to her drink so she can have some bubbles too. I also recommend making lemonade or fruit-infused water. It's nice to have something refreshing and hydrating. We had water with lemon, strawberries, and mint.
One of our friends even custom printed each of the attendees' names on the champagne glasses. Such a cute party favor idea!
Bear Sign: The Lettered Lane
Plates and Napkins: Michael's
Food Station
After grabbing their drink, guests then make their way over to the food area as they mingle with their friends. This shower started at 2 pm, so all it required were small bites. If you plan your event during breakfast, lunch, or dinner time hours, a meal should be served. With a 2 pm event time, all you need are appetizers, small plates, and sweets! Our friends were so helpful, and each brought something for us to nibble on.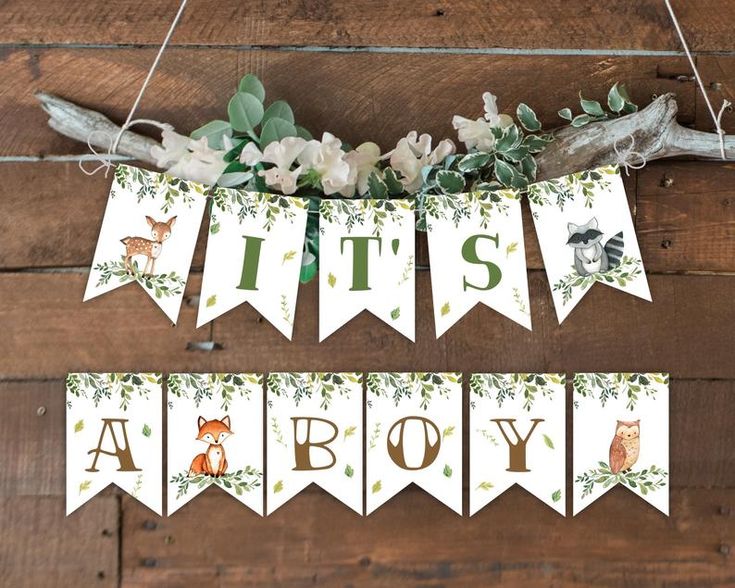 We had some yummy chicken salad sandwiches displayed on a cute tiered cupcake stand, a veggie tray (the veggies were in the shape of an owl), and fruit kabobs. You could also do cake pops with the wooden logs instead of the fruit.
Wooden platters: LF Rustics
Wood cupcake tower: LF Rustics
Heart cupcake toppers: Thistle & Lace
Rustic name banner: Jagged Pearl
Sweets Station
Speaking of sweets, everyone loves the dessert station. How cute are these "birch tree twigs" and the nut butter acorns, right? One of the girls brought them with her, and they were simply perfect for this woodland baby shower! I also splurged on a yummy naked cake and added a sweet cake topper to finish the look. And the flowers and greenery everywhere truly made the woodland theme come to life! Again, College Park Flowers did a beautiful job.
Wooden platters: LF Rustics
Sweets sign: LF Rustics
Cake topper: Thistle & Lace
Place cards: Michael's
Flowers and greenery: College Park Flowers
Photo Station
Wherever you decide to host your baby shower, look for a place where you can have a good photo opportunity.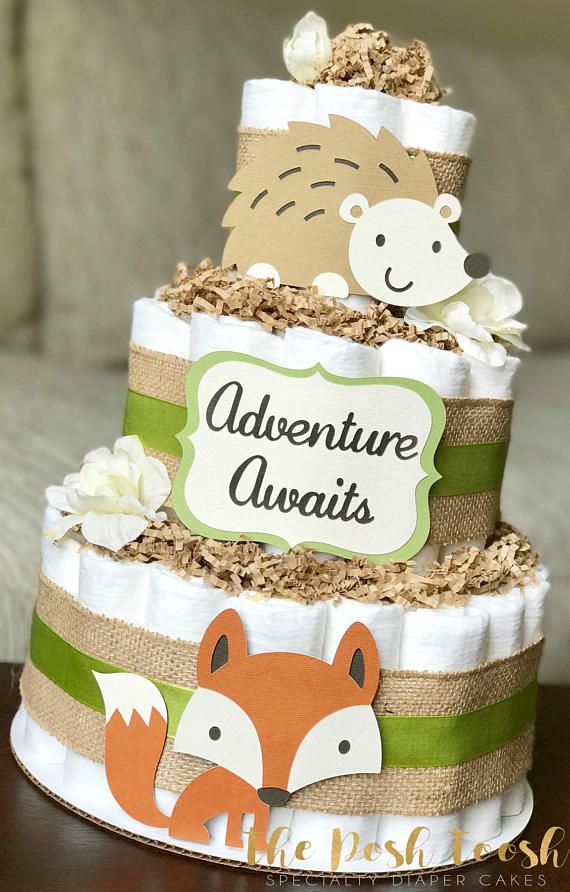 Guests love to commemorate the special occasion with a group shot. Photo backdrops are becoming more popular at events, and I wanted to create exactly that for our guests to gather for a fun spot. This boxwood backdrop wall from College Park Flowers was beautiful. You can actually rent this boxwood backdrop from them and not have to worry about DIYing your own boxwood wall. It really made for a great focal point and hot spot. Everyone loved it!
Boxwood Wall: College Park Flowers
Woodland Animal Banners: Crafty Banner
Floral Baby Name Wreath/Door Hanger: Holly and Sia
Diaper Cakes: The Posh Toosh
Vintage Rose Crib Bows: Handmade by Sasha
Greenery Crowns: College Park Flowers
"It's a Girl" Cake Topper: Thistle and Lace
All in the Details
What really makes an event are all the little details. I did a ton of research looking for the best and cutest woodland baby shower theme items to really make this event special.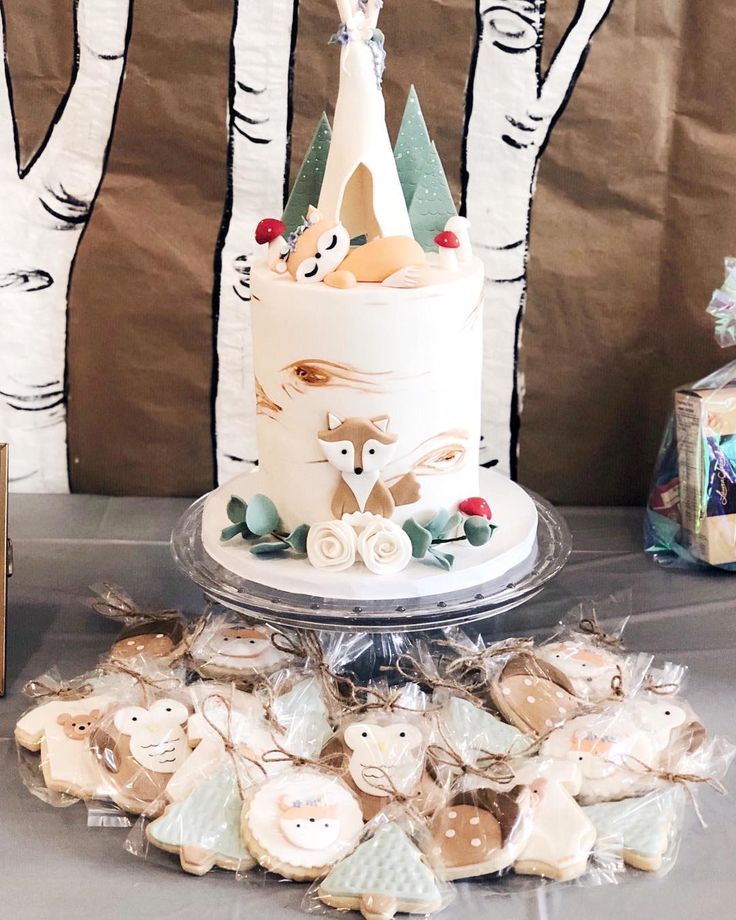 Here are my favorites that I definitely recommend.
A cute diaper cake is a great focal point if you have a table that needs some pizzazz. These diaper cakes literally could not be more perfect for this woodland baby shower, and the mommy-to-be loved them! I stuck a cake topper on top of the largest one, which I felt really completed the whole look. The little candles all around were for the candle ceremony that we did during the shower to express excitement, love, and positivity for the baby's upcoming birth. (My hosts did this at my blessingway, and I think every expecting mom should do this at their shower!)
Diaper Cakes: The Posh Toosh
"It's a Girl" Cake Topper: Thistle and Lace
Advice Coasters: Michael's
Flowers, greenery, and crowns, oh my! College Park Flowers knocked it out of the park and really made the event fabulous! Amie from College Park Flowers was so sweet and truly has an amazing eye for style and design. She and her team were in and out in no time, setting everything up.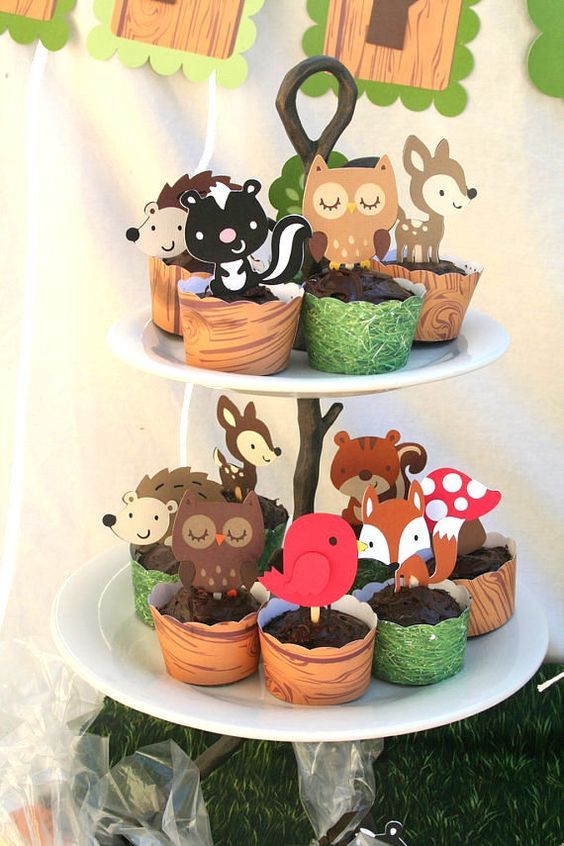 If you can swing this in your event budget, I definitely recommend it.
These crib bows are just too precious. They added a romantic, feminine feel to the decor. I love how we took pieces that the expecting mama wanted and added them to our decorations list. This way, she could enjoy them during the shower and then take them home for baby's room.
Vintage Rose Crib Bows: Handmade by Sasha
And how cute are these banners and gift boxes? These woodland animals were the perfect touch to this theme. They are thick, well made, and I love how the flowers have some dimension. I put in some trail mix and little candies inside the thank you boxes for our guests to take home.
Woodland Animal Banners: Crafty Banner
Woodland Animal Boxes: Crafty Banner
For some personalization, I found this fabulous door hanger that the mommy-to-be can hang on her hospital door when she has her baby girl and/or in baby's room, as well as this super cute wooden floral initial.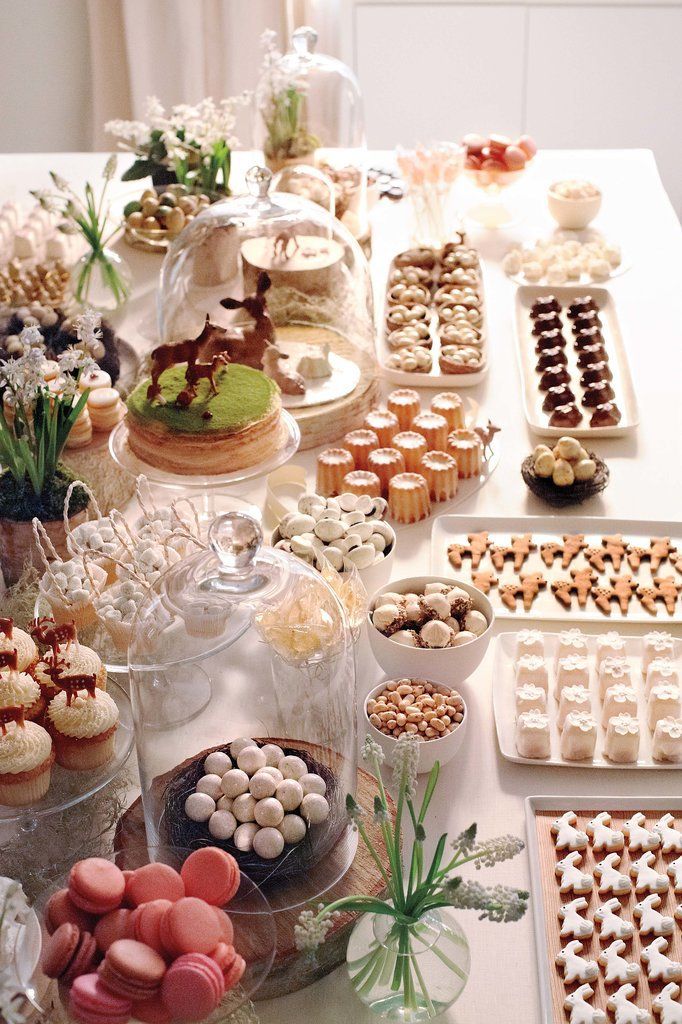 These both screamed perfection when it comes to a woodland-themed baby shower event and nursery design.
Floral Baby Name Wreath/Door Hanger: Holly and Sia
Woodland Baby Name Initial: VanderMiles Studio
Another personalized piece was this adorable rustic name banner. The little deer and flowers on the fabric with bows on the end . . . simply precious!
I also got this sweet and simple gift list printout so we could easily keep track of who got her what so she could easily write out her thank you cards without forgetting anything or anyone.
Rustic name banner: Jagged Pearl
Gift list printout: Little Sizzle
As for gifts, I always recommend sticking to her baby registry. It's very sweet of you to think outside of the box, but I promise she will be so grateful if you get her some of the things she researched and knows that she needs. But if everything is already purchased from her registry, I have a list of items that I recommend getting for her that she will definitely love!
Gifts She Will Love
A cute diaper bag is something that every mama needs.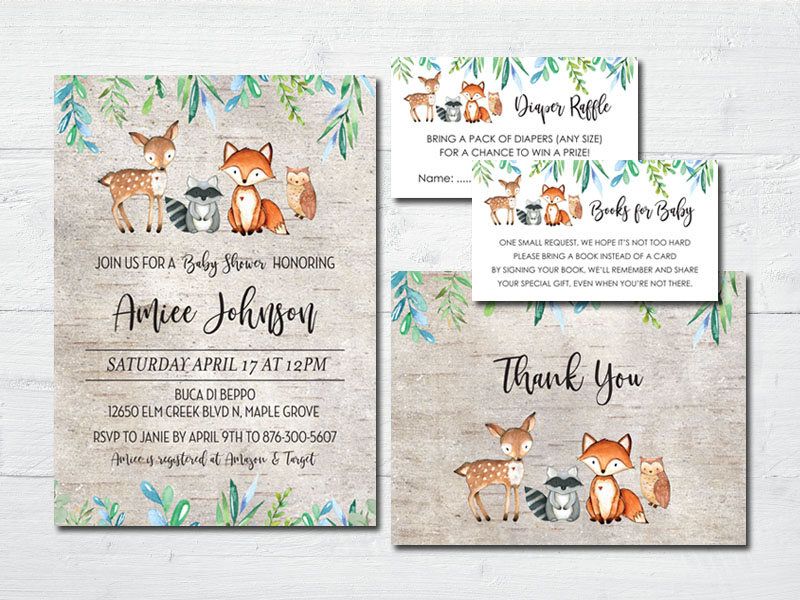 This Petunia Pickle Bottom Boxy Backpack is a best seller, and we really love that it has a built-in changing station, lots of organizational pockets, and multiple carrying options. And when it comes to diaper time, the Ubbi is a parent favorite. We chose the white Ubbi diaper pail and some diaper pail bags to keep her ready when doody calls! 😉
Diaper Bag: Petunia Pick Bottom
Diaper Pail: Ubbi
Diaper Pail Bags: Ubbi
A good baby lounger like the Pello is also something she and baby will love. It's great because this is perfect for a lounging newborn, doing tummy time, and it grows with your child! Children love to cuddle up on them.
And if your friend is having a baby girl and loves this woodland theme, these precious gifts will make her swoon!
Baby Girl Coming Home Outfit: Fletcher & Fawn
Deer Minky Stroller Blanket: Luna Bella Baby Co.
Minky Lovey with Deer Teether: LR Designs by Lynndsay
Burp Cloths: LR Designs by Lynndsay
Baby Bows: Madison Bows
Baby Swaddle: Aubrey Gianna's Boutique
If you want to see what the event was like in real life and have a closer look at everything, watch our Facebook Live below!
Woodland themed baby shower for a baby girl! ?? Check it out!!

Posted by Baby Chick on Saturday, February 9, 2019
This article contains affiliate links. These opinions are our own. However, if you buy something, we may earn a small commission, which helps us keep our content free to our readers. To see more of our recommended products, check out our Chick Picks Shop here. It's our carefully curated shop of products we love and recommend! ❤️
90,000 "A Christmas tree was born in the forest" (a little -known story of the creation of a famous children's New Year's song)
"A Christmas tree was born in the forest" (a little -known story of the creation of a famous children's New Year's song)
Christmas tree 9000 9000 History History History History History this famous piece of music began over a century ago. It is believed that it appeared somewhere in 1903-1905, but still continues to sound every year during the New Year and Christmas holidays.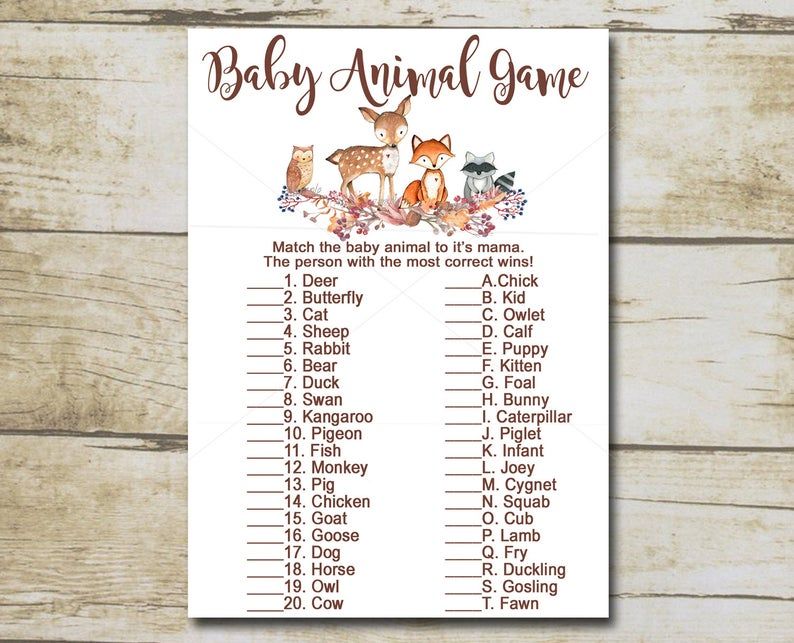 Ever since her studies at the gymnasium, RAISA GIDROYTS (married KUDASHEVA) wrote poetry. True, her first poem, entitled "Brook", was noted in the magazine "Baby" only when she was 18 years old, and published under a pseudonym. There were several pseudonyms under which Kudasheva's poems were printed: A.E; A. Er. and R.K., but her real name was still unknown to the reader. The reason for this was her own modesty.
Pussel, she worked as a governess for the widower prince Kudashev. Over time, she herself became Princess Raisa Kudasheva. Possessing an outstanding pedagogical gift, Raisa Kudasheva raised her adopted son and continued her poetic experiments.
Raisa Adamovna Kudasheva (1878-1964)
in December 1903, the magazine "Malyutka" published the poem "Christmas Tree", initiating the creation of a future masterpiece, which continues its triumphant march across the expanses of the former Russian Empire and the Soviet Union.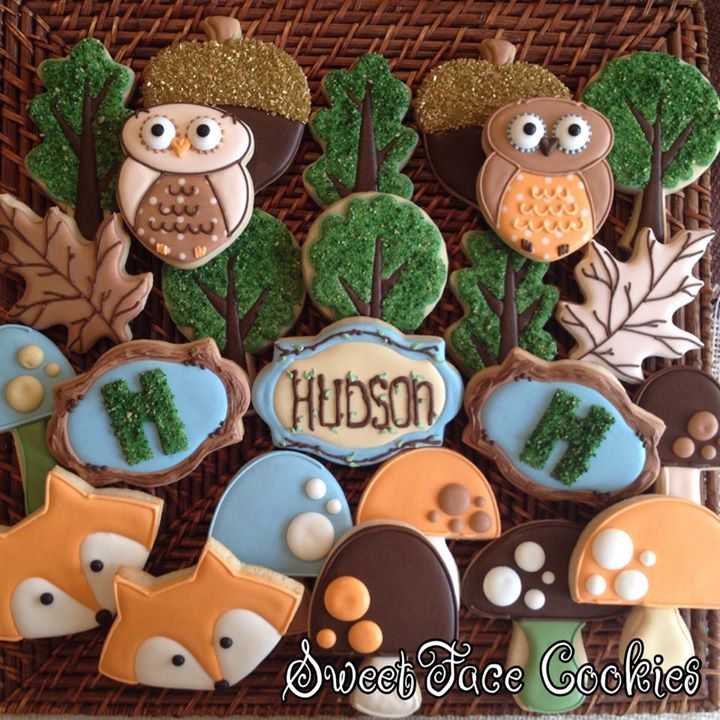 "Christmas Tree" is not a separate poem, but an important part of the poetic composition for children's Christmas holidays. Two years later, the music for the poem was written by the capital's nobleman and biologist LEONID BEKMAN. The song appeared just in time for his daughter's birthday. So LEONID KARLOVICH tried to distract the family from the gloomy events of that time: strikes, riots, etc.
Leonid Karlovich Bekman (1872-1939)
The song was preserved for his wife, Professor of Conservatory Elena Aleksandrovna Bekman-Shernbina.
This is how Elena Aleksandrovna herself recalls this:
9000 "In order not to forget the melody, I recorded it, since the author was" illiterate " - I simply did not know notes. Subsequently, we both began to compose other songs for children.
And, in order not to rewrite them endlessly for our friends, we decided - let there be a collection with drawings and silhouettes. This is how the collection "Verochka's Songs" appeared, which went through four editions in a short time. And then the second collection - "Olenka - songstress" - for the second daughter. The books were a great success. The songs were approved by the wonderful musicians of that time - Taneyev, the sisters Gnesins, Skryabin. And Rachmaninov, once meeting me at a concert, asked: "Why do you write so little? You have such lovely songs!
Beckman Family
Edition written by PA only. Kudasheva's poems did not give her enough money to live. The war of 1914 broke out, then the revolution and the Civil War. Poems had to be forgotten. It was even dangerous to remember that the former teacher, and now a Soviet librarian, once wrote about some kind of Christmas, about some kind of Christmas tree.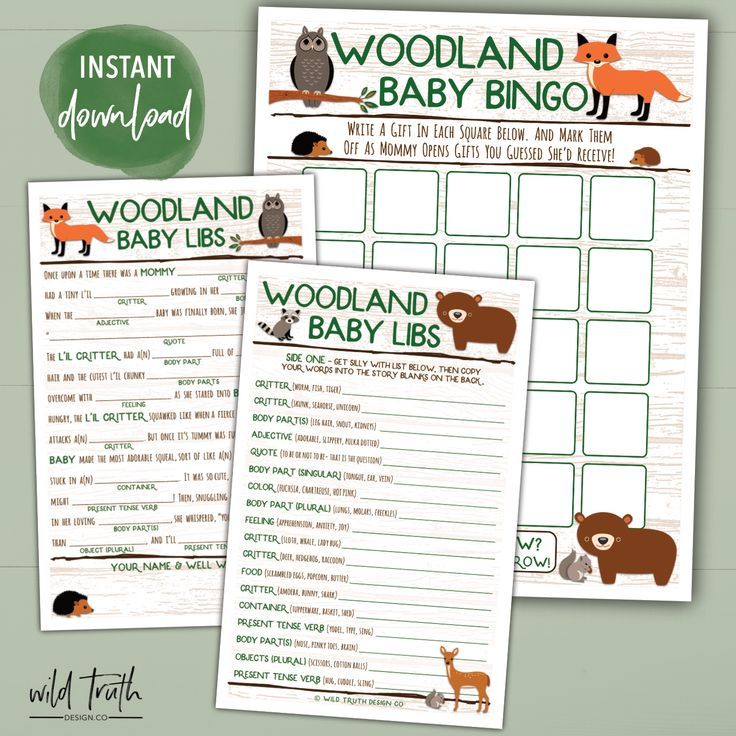 After the revolution, the name of R.A. Kudasheva continued to remain in the shadows. The authorship of the popular poem was established much later. R.A. Kudasheva was barely accepted into the Writers' Union. There were several legends about this event.
Once an elderly woman knocked on Gorky's office and said that she would like to join his organization. When Gorky asked what she had written, the woman replied: "Only thin books for children." To this, Gorky replied that only serious authors who wrote novels or short stories were accepted into his organization. "No, no!" the woman answered and went to the exit, and then turned around and asked: "Maybe you heard one of my poems?" and read to Gorky the familiar lines "A Christmas tree was born in the forest ...". They say that Gorky, having heard these lines, immediately accepted Kudasheva into the Writers' Union.
According to another version, the chairman of the Writers' Union Alexander Fadeev accepted Kudasheva into the Writers' Union.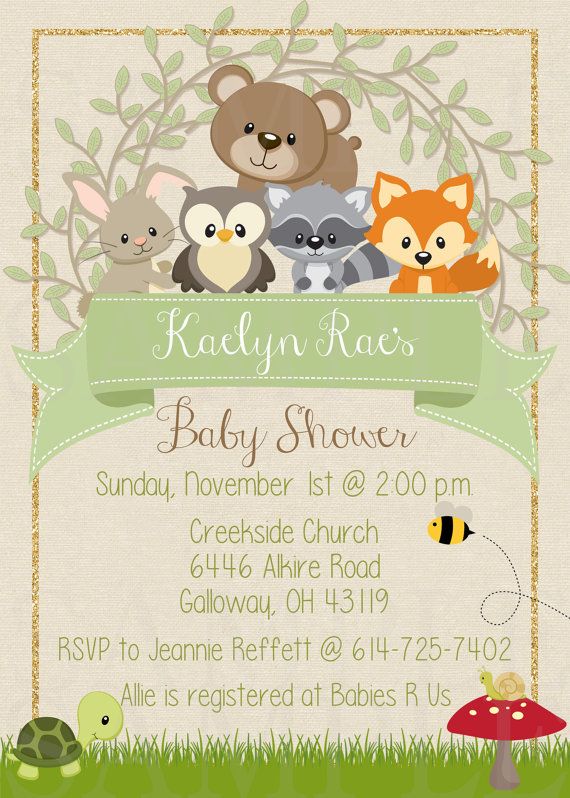 And here history repeated itself. At first, the famous writer tried to refuse the unknown poetess, and then asked to read something from her writing. She began to read.
- "So you wrote this?" Fadeev asked and began to remember where it was printed, how he heard these lines for the first time and cried like all children cry when they reach the last lines of this poems: "He cut down our Christmas tree to the very root." Fadeev summoned his employees and ordered that the author of the poems, R.A. Kudasheva was immediately registered with the Writers' Union and provided her with all kinds of assistance.
Raisa Adamovna learned that music had been written for her poem only in 1921, when she accidentally heard a song performed by a little girl on the train at the request of her grandmother. Kudasheva did not even know the person who wrote the music for her poems.
In the 1920s of the last century, all life principles changed in the country.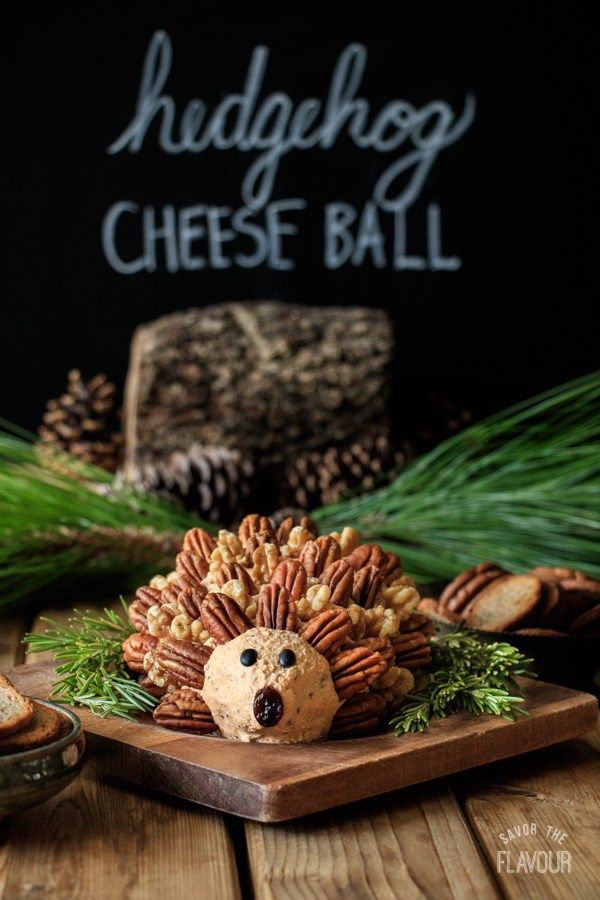 It was a time when a beloved poem was passed from mouth to mouth or replicated in books, for reading which one had to be elementary literate. The anti-religious devastation touched even Father Frost, who was invented by Vladimir Odoevsky. They did not disregard the "little Christmas tree", about which DEMYAN BEDNY wrote the following lines:
"Under Christmas Christmas" in lunch
Starremy Christmas Grandfather with a preliminary beard 9000 9000 9000 9000 9000 9000 9000 9000 9000 9000 9000 9000 9000 9000 9000 9000 9000 9000 fabulous "Santa Claus"
Carrying a sleigh under his arm with a Christmas tree
There is nothing Soviet here!
The authorship of the song "A Christmas tree was born in the forest" was revealed only in 1941.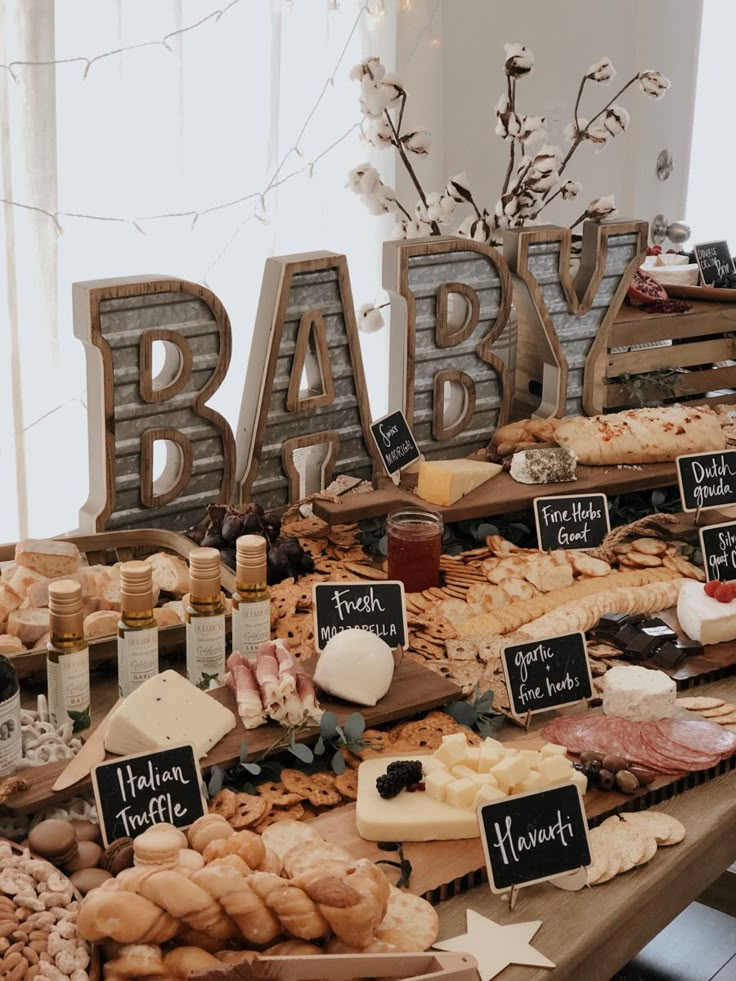 Raisa Adamovna was 63 years old when she was found by the compiler of the collection of poems and songs for the New Year holiday for the younger generation, ESFIR EMDEN, with a request to take part in editing the book "Yolka". She also established the authorship of the poem "A Christmas tree was born in the forest", after which the song began to be performed with the indication of the authors.
Deserved fame overtook Raisa Adamovna only in the 50s of the last century, when she gave two interviews that were published in the Evening Moscow newspaper and in the Ogonyok magazine. True, she met all this calmly, because she never sought to attract attention to herself. "I didn't want to be famous, but I couldn't help but write," she said in a letter to one of her friends. By that time, the author of the music was no longer alive, and she herself was already in her eighth decade.
Raisa Adamovna Kudasheva during her writing life created about 200 songs, fairy tales, stories and, after a long break (since 1948), which again began to be published in the form of collections of her works: "A Christmas tree was born in the forest" , "Yelka", "Lesovichok", "Petushok", etc.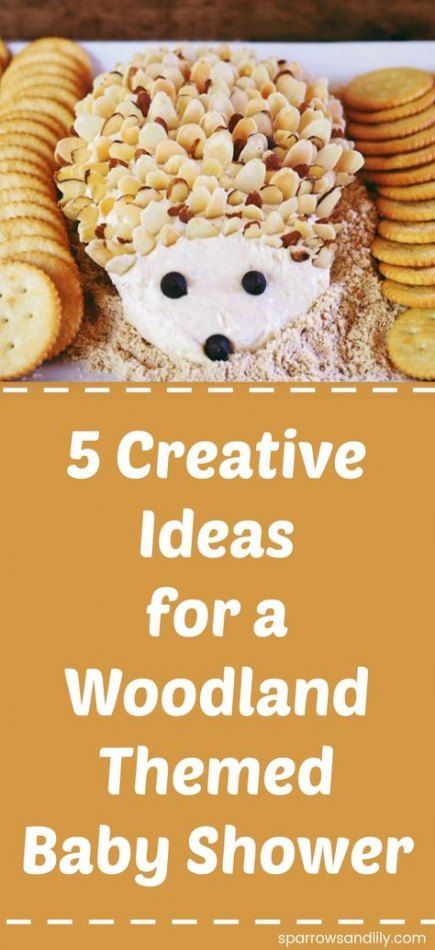 In recent years, Raisa Adamovna lived with her sister. She died on November 4, 1964 in Moscow. Her death fell on a large and very revered religious holiday in Russia - the Kazan Icon of the Mother of God - the patroness of mothers and children. Recently, at the grave of R.A. Kudasheva, a slab was installed at the Pyatnitsky cemetery, with a line of the song "A Christmas tree was born in the forest" placed on it. This is a kind of tribute to the author. And the song itself has long belonged to all of us.
Grave of R.A. Kudasheva at the Pyatnitsky cemetery
INTERESTING FACTS: Kudasheva "Yolka" was shortened. The first two verses of the poetic version of the song were performed by Morozko, examining his possessions in the feature film of the same name (directed by Alexander Rou, 1964).
Couplets from the poetic version of the song "A Christmas tree was born in the forest" in the film "Morozko".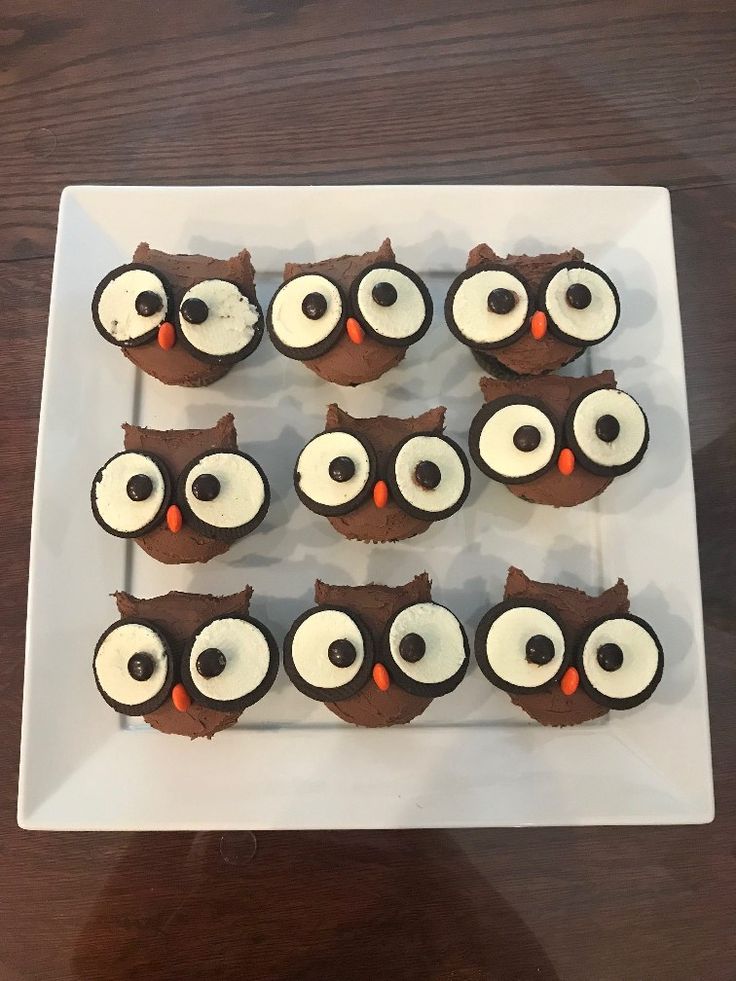 .
Listen to their song.
"A Christmas tree was born in the forest,
It grew in the forest.
Slim in winter and summer,
Was green.
Snowstorm sang a song to her:
"Sleep, Christmas tree, bye-bye."
Frost covered with snow:
"Look, don't freeze!".
Bunny coward gray
Jumping under the Christmas tree.
I will dig a wolf, an angry wolf,
I ran trotting.
Chu! Snow in the forest is frequent,
Creaks under the runner.
Hairy horse
Hurry, run.
A firewood horse is carrying,
A peasant is on the firewood.
He cut down our Christmas tree
Just below the spine.
Now you are here, smart,
You came to us for the holiday.
And much, much joy
Brought to the kids."
9000

Shaggy branches bend
Down to the heads of children;
Rich beads shine
Overflow of lights
Ball after ball hiding
A star behind a star;
Light threads roll
Like golden rain.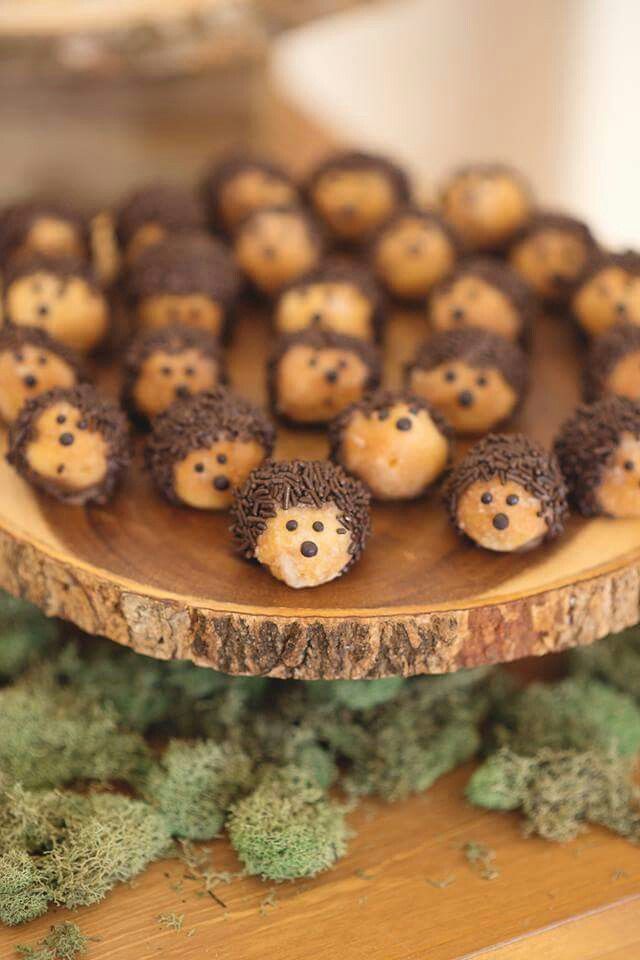 Play, Average
GOOD Children here

and you, spruce - Beauty,

9000 Sing their song.
Everything is ringing, growing
Splendid Christmas tree decoration.
A Christmas tree was born in the forest.
She grew up in the forest.
Slim in winter and summer,
Was green.
Snowstorm sang a song to her:
Frost wrapped in snow:
"Look, don't freeze!".
Gray cowardly bunny
Sometimes a wolf, an angry wolf
Sing more cheerfully and friendly,
little children!
The tree will bow soon
Its branches.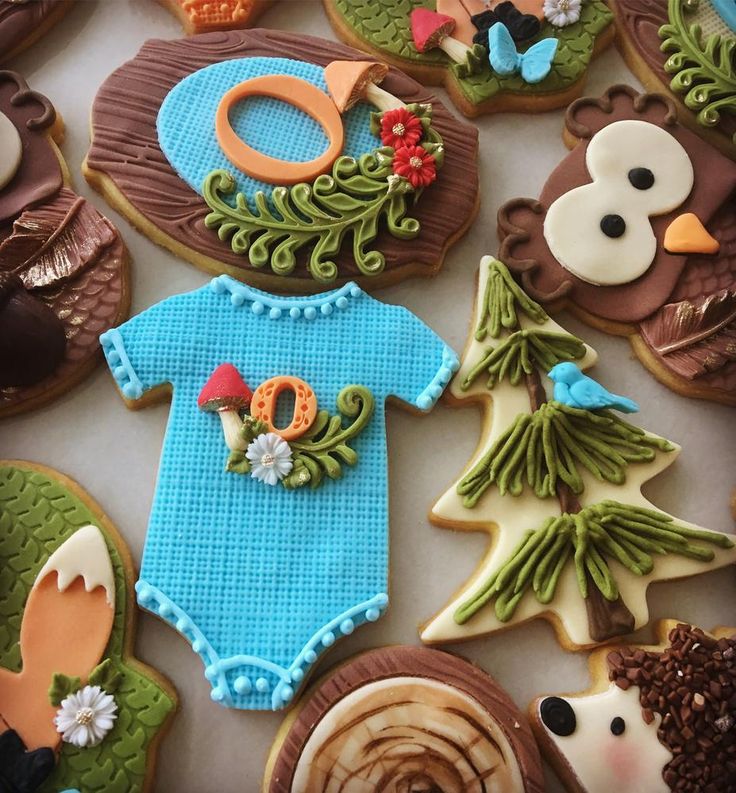 They shine in nuts
gilded ...
Who are you not happy here,
spruce green?
Chu! Snow in the dense forest
Creaks under the runner.
Hairy horse
A firewood horse is carrying,
He cut down our Christmas tree
And here you are, dressed up,
She came to us for the holiday.
And much, much joy
Brought to the kids. Sing, little children!
The tree will bow soon
Its branches.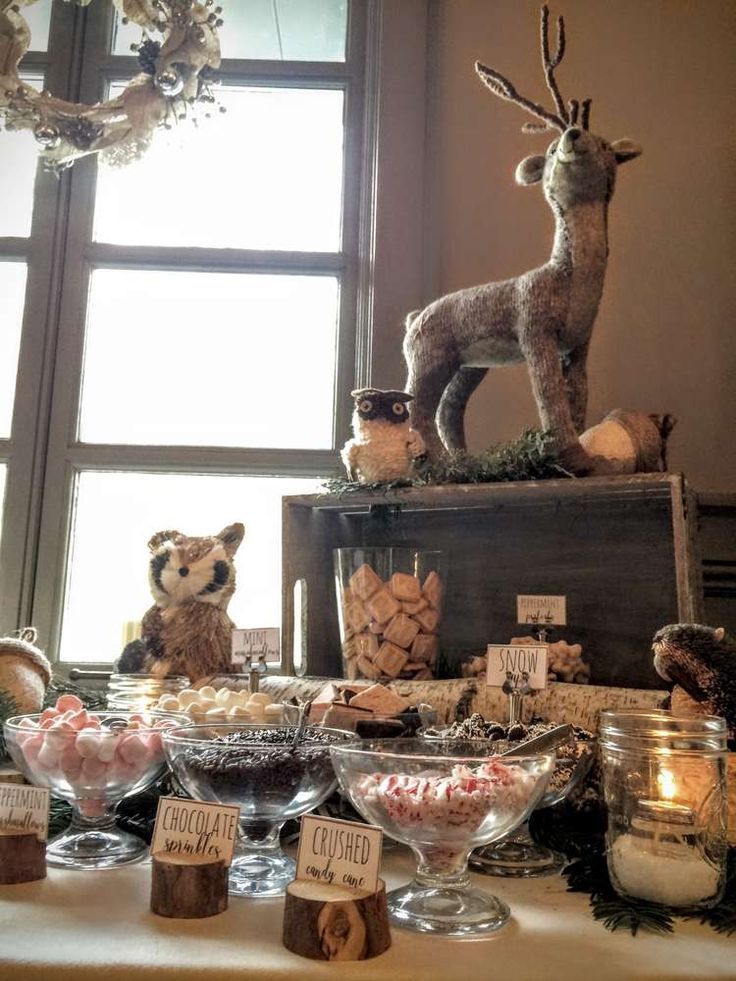 Take your pick
Whatever you like.
Oh, thank you, you,
Spruce is a beauty!
(A.Z. 1903).
"A Christmas tree was born in the forest" is one of the few songs that can bring glory to its authors, even if it is the only one of their works. The phenomenon of this simple and unpretentious song has yet to be explained to musicologists. Although it is hard to believe that they will succeed. It's just that the song appealed to millions of people. And the army of her fans will only grow every year, every century.
National dishes of Finland: photo and description
In Finland, all tourists have an unprecedented appetite. Firstly, after skiing or hiking in the forest, I really want to eat.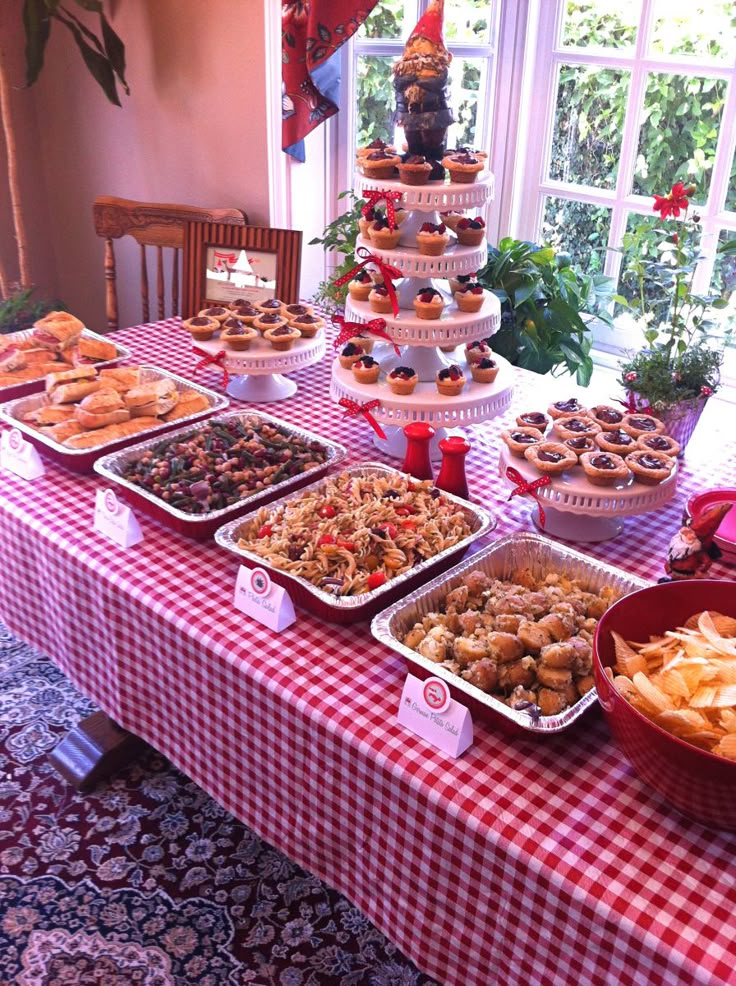 Secondly, in a cold country, the body itself gives a signal that it would be nice to eat something warm and high-calorie.
And thirdly, Finnish traditional dishes are simple and delicious at the same time - be it baked fish, grilled sausages or an airy cinnamon bun.
What to eat in Finland if you are going to visit this country with a child? In our article you will find a description of dishes suitable for a children's table. But now let's open the veil of secrecy: many recipes of Finnish cuisine can be borrowed for a family feast.
Contents
Features of Finnish cuisine
National dishes of Finland
Soups
Second courses
What to eat
Christmas meals in Finland
Desserts
Drinks
Where to try Finnish food
How to feed a child
Kitchen Features
Finland's culinary traditions are similar to those of the Scandinavian countries.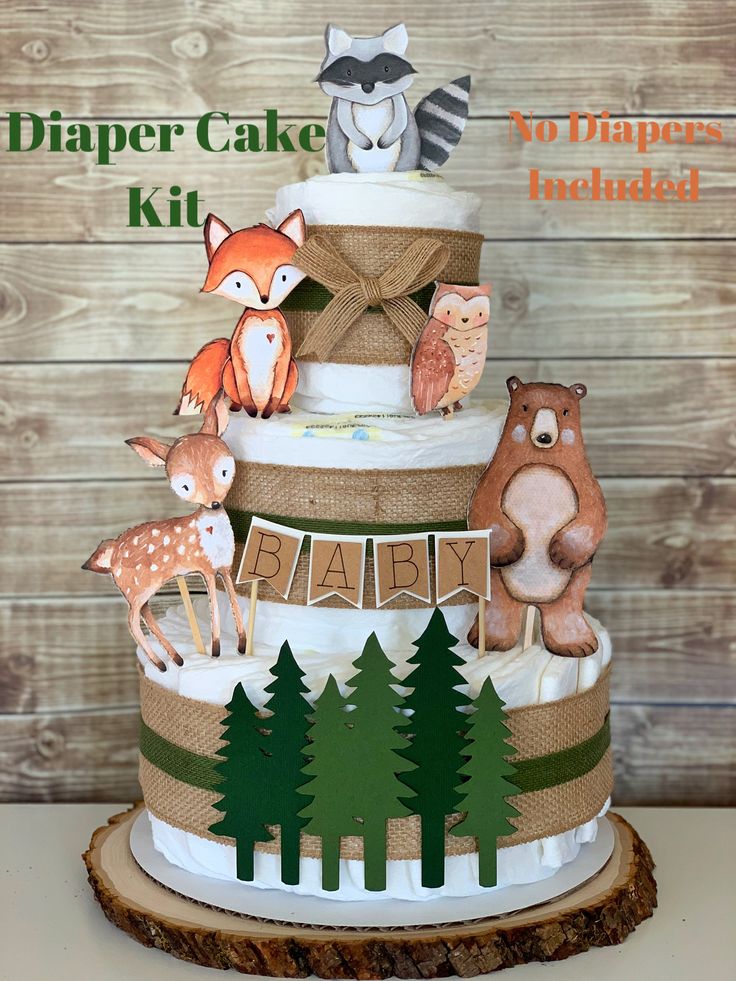 Everything that is rich in local nature is used: fish, meat, mushrooms, wild berries.
Fish are in a special place here. It is eaten every day - we advise you to try mackerel, whitefish, burbot, brown trout, vendace. Fish is not fried, but boiled or baked, adding milk or cream to it. The same applies to meat: most often it is cooked in the oven. Different types of meat can be used in one dish.
There are few vegetable dishes in Finnish national cuisine , but on holidays it is customary to cook vegetable casseroles here.
Finns have a great affection for potatoes, and here they rarely resort to tricks, being content with ordinary mashed potatoes. To decorate the table, they cook a stew of forest mushrooms, most often chanterelles.
Interestingly, white bread in Finland is much less tasty than black bread. There are many varieties of black bread in the country, and it is baked mainly from rye flour.
Rye flour is an ingredient in many traditional dishes, such as the Easter mämmi.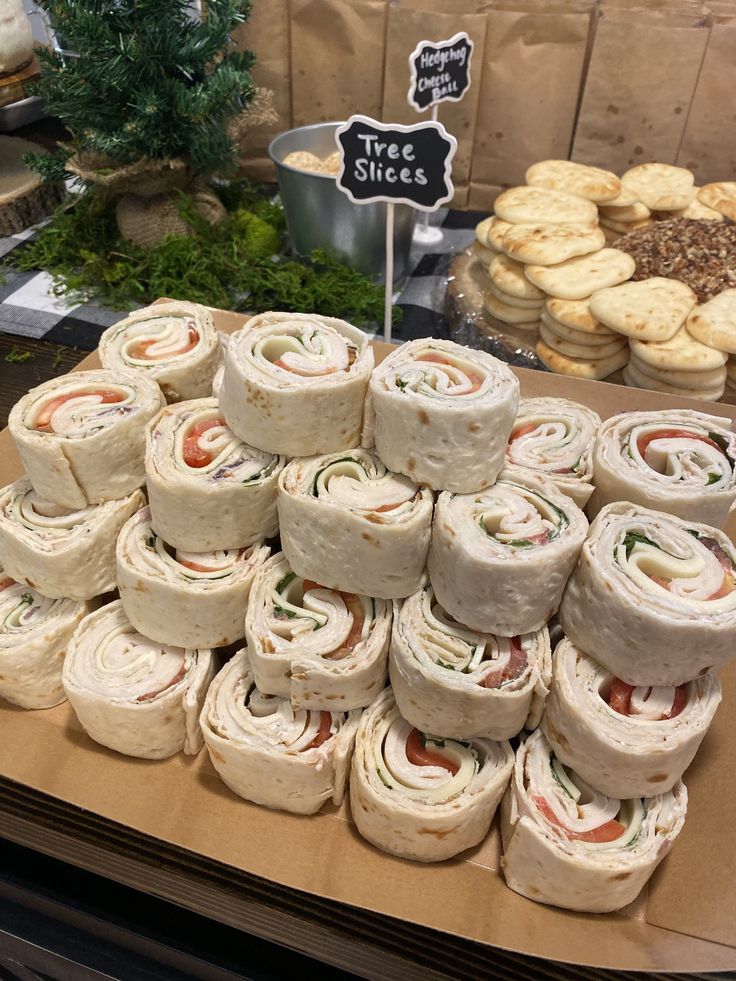 And here is another peculiarity of Finnish cuisine: the recipes of traditional dishes have not changed for centuries. Centuries ago, the inhabitants of this region preferred high-calorie food to help them survive the cold and lack of sun.
Now you don't need to eat so plentifully (ski equipment saves you from the cold, and artificial lighting from the polar night), but it's always interesting to try ancient dishes.
National dishes of Finland
The main dishes of Finnish cuisine are fish dishes. No meal is complete without them.
Mati freshwater fish caviar seasoned with fresh onions and sour cream. For this delicacy, you can go not to a restaurant, but to a store: a popular snack is sold everywhere.
Graavilohi - trout, salmon or whitefish in a dry spicy marinade. It sounds simple, but this dish is incredibly delicious. Fish slices on rye bread or Karelian pie seem downright sweet.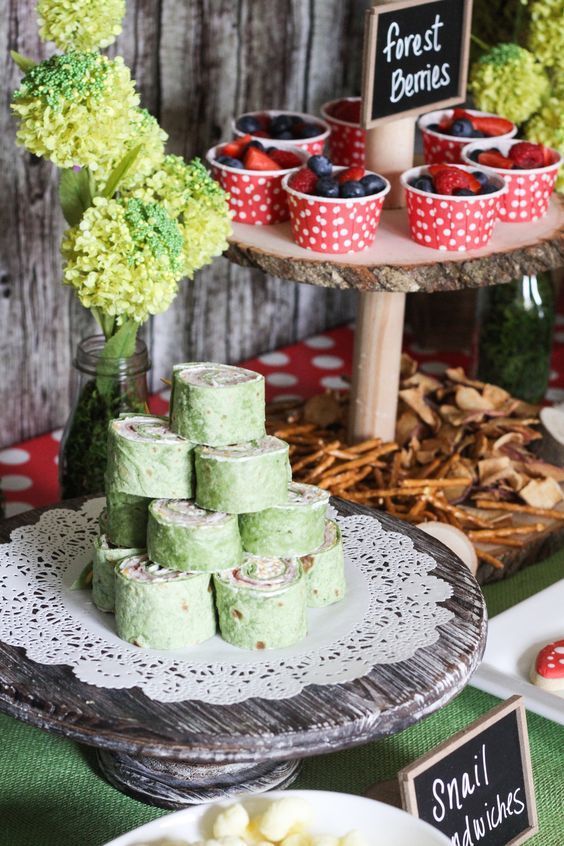 Rosolli is a salad reminiscent of vinaigrette and herring under a fur coat at the same time. The salad mixes boiled potatoes, carrots, beets, apples, pickles and herring (sometimes anchovies). Rosolli is topped with sour cream.
Just as often when asked about the cuisine of Finland - "What to try?" - answer: venison. Reindeer meat is fried, baked, smoked, dried.
Poronkaristys - venison jerky. Dryish meat is not always easy to bite into, but slices of dried venison in potato-rice soup are a real treat.
Poronpaisti Roasted venison. The meat is served with lingonberry, cranberry or blueberry sauce, mashed potatoes and carrots.
Is it possible to combine meat and fish in one meal? Among the dishes of Finland there is this: an incision is made in the deer tenderloin, pieces of lightly salted or smoked salmon are laid there and baked.
Soups
Finnish soups are hot and rich.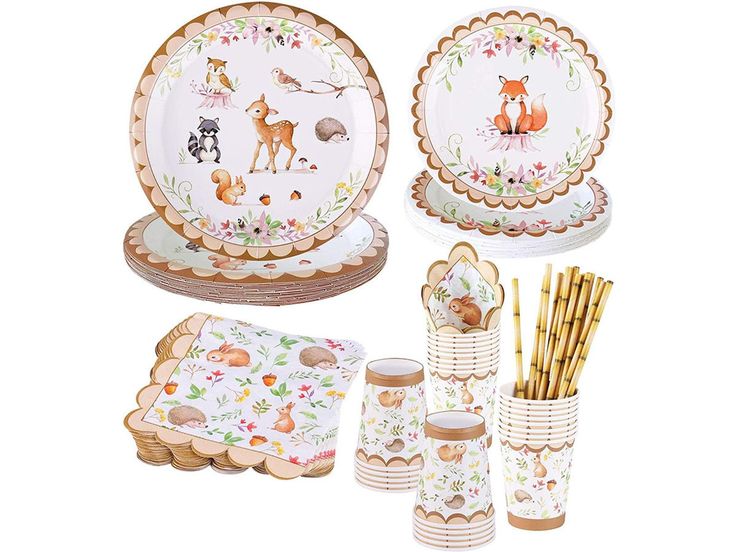 The most common option is soup with fish broth.
Lohikeitto or Kalakeitto – salmon soup with potatoes and milk.
Klimpisoppa - fish soup with dumplings.
Hernekeitt o - pea soup.
Valkosipuli-kurpitsasoppa – pumpkin-garlic soup with croutons. This is the best way to prevent colds.
We also recommend trying Finnish soup. It is prepared not from fish, but from caviar and milt, and this is not a waste-free production at all: caviar and milt are considered a delicacy part of fish.
Deer bone soup is also a delicacy. The concentrated broth warms well and reinforces strength in the cold season, and juniper berries give it a special aroma.
Second courses
After soup in Finland, they eat meat or fish with a side dish of vegetables.
Maito kalakeitto – fish stewed in milk. The dish is suitable even for a child, since only fish, milk, butter and salt are used for its preparation.
Pyttipanna Potato stew with meat or sausages. This dish is seasoned with black pepper, so it can be spicy. If the child does not refuse potatoes with herring, offer him the Finnish version of this dish - the main ingredients are baked in the oven.
Pyattipanna
What to eat
Children do not always like to stay at the table. We offer several dishes that the child can handle in a matter of minutes.
Pannukakku - huge pancakes baked in the oven. They resemble the sun, which is so lacking in winter in the northern country.
Karjalanpiirakka , or Karelian pie - an open pie made from rye flour with potato, rice or carrot filling. If you need to feed a restless child, just stick this delicacy in his hand.
Talvi is a potato cake and the simplest snack option. Golden cakes should be eaten as soon as they are taken out of the oven. To make talvi even tastier, they can be sprinkled with grated cheese or drizzled with sour cream.
For older children, offer a mushroom pie made from chanterelles, which are found in Finnish forests.
And it is impossible not to mention sausages roasted over an open fire. It seems that this dish cannot be attributed to the traditional dishes of Finland - but it is worth going to one of the Finnish ski resorts and after skiing try such a sausage roasted on a fire right among the snowdrifts: incredibly delicious!
Christmas meals in Finland
On Christmas Eve, the Finns put different dishes on the table, but there is also a set of dishes that are prepared in every home.
Kinkku is a juicy baked ham, the main decoration of the table and one of the traditional dishes in Finland at Christmas. Meat is served with turnip, carrot or potato casserole.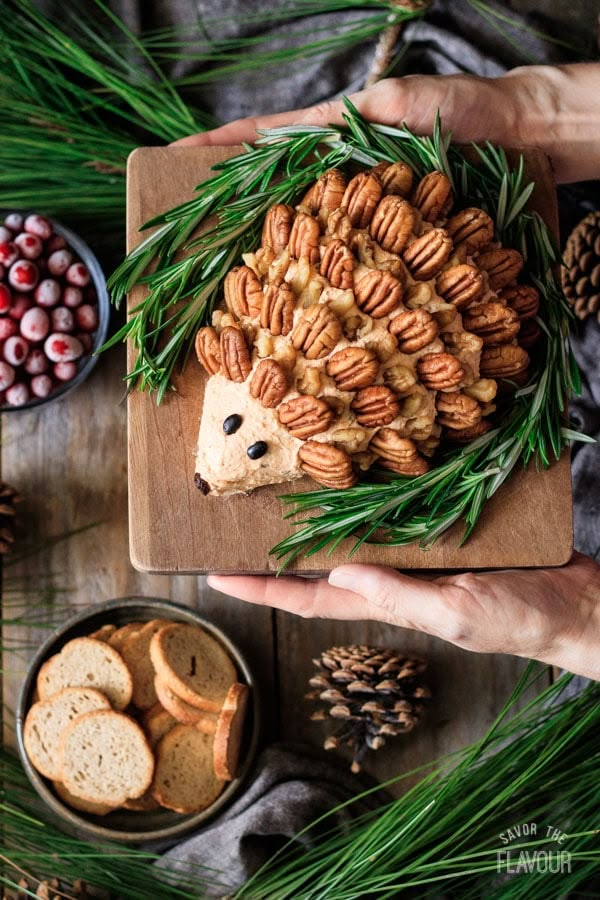 Rosolli salad is often prepared.
Kalakukko is a closed fish pie, another traditional Christmas dish in Finland. The stuffing for kalakukko is vendace fish. The best fish pies are baked in the Lake District, so if you're in Tahko, be sure to try the local delicacy.
Also in Finland, a special Christmas bread with cumin and orange zest is baked for the holiday. And for dessert, sweet pastries are served: Joulutortut - Christmas stars; Piparkakut - gingerbread.
Glögi is a Finnish mulled wine served with cookies. For children, glegs are made from cranberry juice.
Riisipuuro – sweet rice porridge with almonds. This is the national dish of Finnish cuisine, which is eaten on Christmas Day. Such porridge is cooked by the wife of Santa Claus in the village of Santa, and all the housewives in the country. There is only one almond nut in riisipuuro: whoever gets it is considered to be lucky in the new year.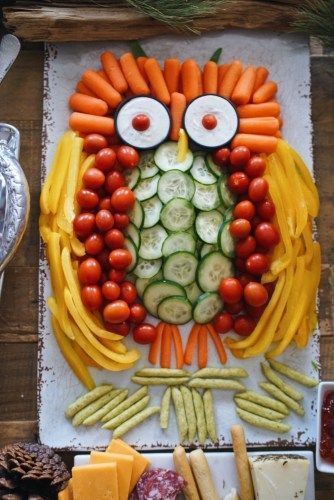 Desserts for young sweet tooth
If you set yourself the task of trying all the Finnish sweets, then the tasting will take a lot of time.
Korvapuusti are soft cinnamon rolls, one of Finland's most popular national dishes. These buns even have their own holiday, which is celebrated on October 4th.
Runebergintorttu , or Runeberg cakes, are delicate jam-packed pyramids baked in honor of the birthday of the Finnish poet Johan Runeberg. This sweet can be tasted in February.
Mämmi is a kind of porridge made from rye flour and malt, which is seasoned with sugar and poured with cream. Mammy is prepared for Easter.
Tippaleivät is a crunchy biscuit known to us as "brushwood".
In July-September, it's time for berry pies, traditional for the national cuisine of Finland: the blueberry pie is especially tasty, but the lingonberry pie is also very good.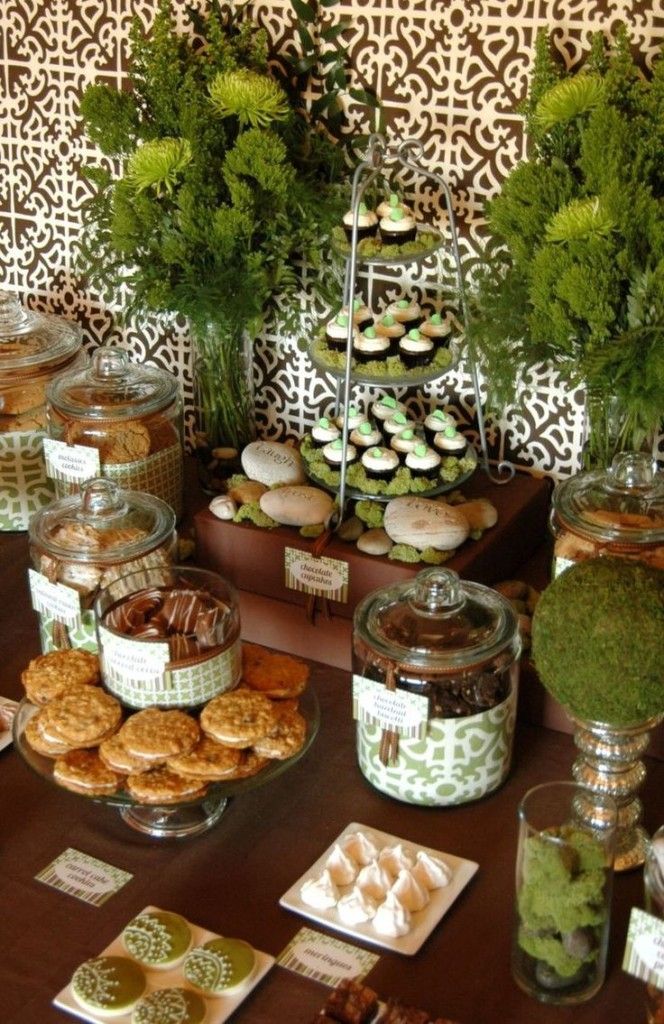 Finland is also unimaginable without Fazer chocolate, liquorice and cloudberry jam. These sweets have their own plus: they can be tasted on a trip and bought as a souvenir for relatives and friends.
In addition to licorice sweets, salmiak sweets can be brought from Finland - black jelly diamonds have an unusual, sweet-salty taste.
Drinks for children
The most popular drink in the country is coffee. Kahvi is loosely brewed and served without any additives. But almost as often Finns drink milk: it starts the day in every Finnish family.
Viili is a fermented milk product resembling curdled milk. Viili with a handful of fresh berries can be offered to children for an afternoon snack.
Sima is a kvass-like drink made from lemon and dark honey. It is prepared only in the spring.
Summer is coming berry fruit drinks .
Kiisseli is also a summer drink. This is a well-known jelly, which can be liquid (drinkable) or thick to eat with a spoon.
Where to try national cuisine
There are an incredible number of restaurants serving traditional Finnish dishes. They are in the capital, and in the Lake District, and in ski resorts.
In tourist places, meat and fish delicacies are on the menu all year round, but in restaurants where locals dine and dine, everything is a little different.
Finnish cuisine - seasonal. In winter, they lean on oily fish, in spring and early summer - on the first vegetables, then the time comes for berry and mushroom pies, and in autumn game dishes appear on the menu.
Portions in Finnish restaurants are usually huge, so you can often limit yourself to just soup or a second course.
As for desserts, they should be separated into a separate meal and sent to the cafeteria. The oldest cafe in Finland, Ekberg in Helsinki, treats guests with the freshest pastries from early morning (you can also have a hearty breakfast here).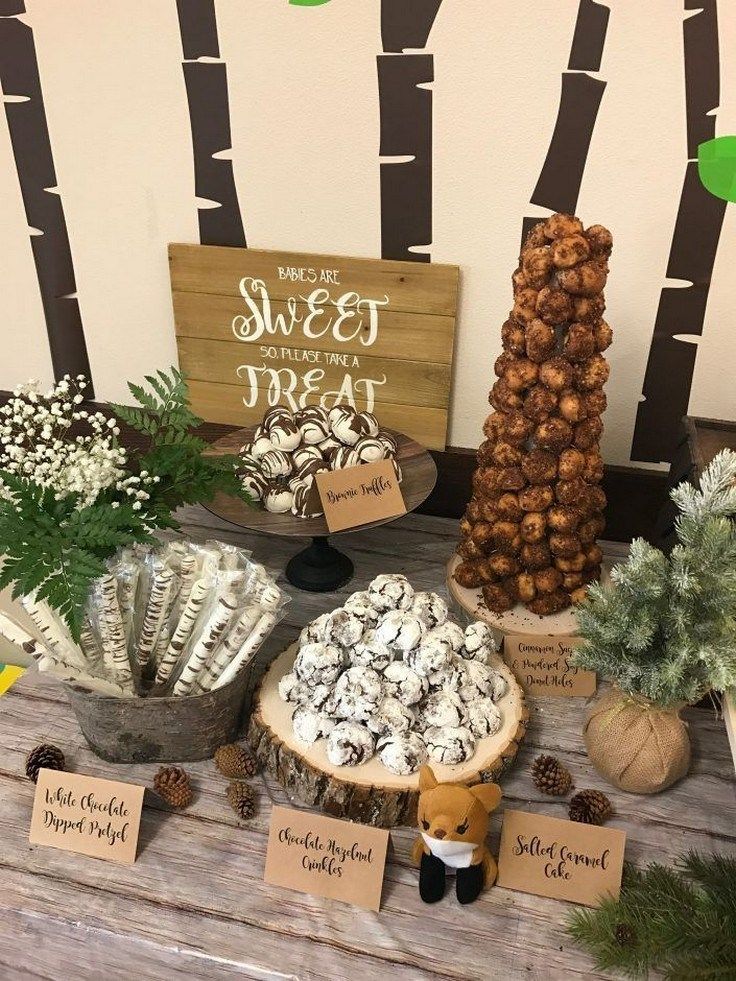 Café Fazer, Café Think Corner of the University of Helsinki and Robert's coffee chains will delight you with a huge amount of sweets.
Food prices in Finland
Children's routes: Helsinki
How to feed a child
Finnish cuisine is quite suitable for children who are already eating from an adult table. There are few spicy, spicy dishes here, except that pitti panna can be generously peppered.
Only use caution if the child is lactose intolerant. Many Finnish dishes are prepared with milk or cream added - don't let delicious food hurt anyone.
In big cities and in the best resorts in Finland, you can find family restaurants where children will be offered special menus, including lactose-free and gluten-free dishes. Examples of such restaurants are La Famiglia in Helsinki, Huviretki and Näsinneula in Tampere, Ravintola Parempi in Lappeenranta.
In any catering establishment where there is no children's menu, mashed potatoes, broth, scrambled eggs without milk will be prepared for the child at your request.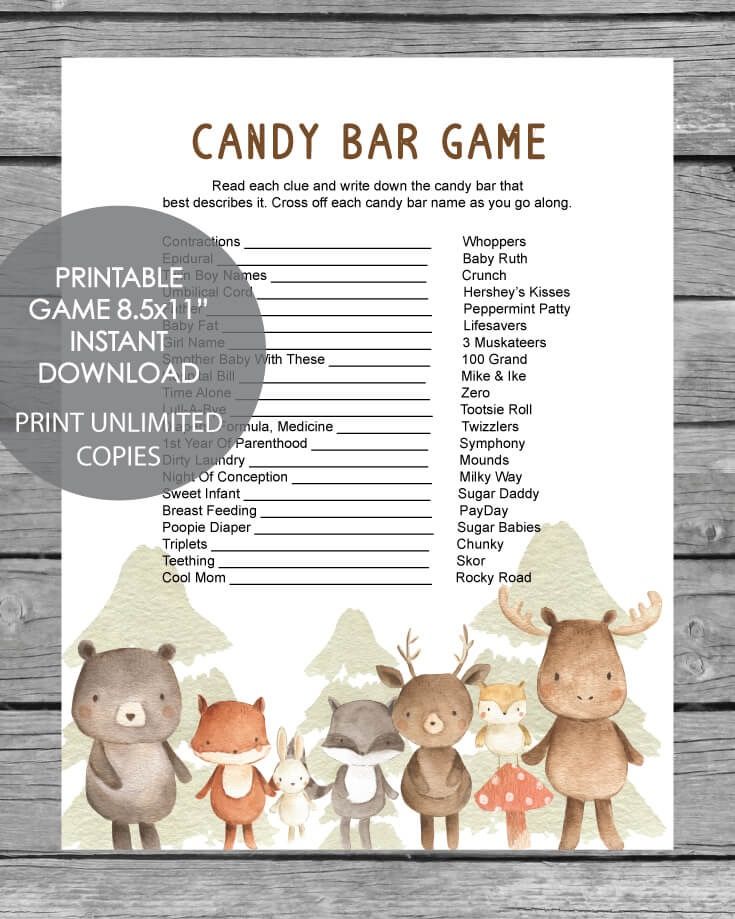 You can also find dishes for children in restaurants offering a buffet (here it is called "buffet").
But the assortment of the buffet should be carefully studied - it can be fast food, fatty or spicy dishes. If the baby needs special nutrition, take food with you and ask to warm it up - you will not be denied such help anywhere.
Food supermarkets in Finland will offer you everything you need for self-catering. Vegetables, cereals, meat, fish, dairy products are presented in abundance, and their quality is always on top.
Holidays with children in Finland
Family hotels in Finland
You can find products marked luomu (environmentally friendly) in the country. And this is not a publicity stunt: vegetables, bread, milk with such a mark comply with EU requirements for the use of organic raw materials. You can also easily find dietary products: lactose-free dairy products, gluten-free cereals, sugar-free sweets.