13 month baby food recipes
13 Months Old Baby Food Ideas Along with Recipes
A toddler of 13 months ideally requires optimum nutrition to cope with the needs of his growing body and increasing activity levels. By this time, he may have successfully made the shift from exclusively having milk to eating solids as well. Most toddlers by this age tend to become picky eaters. Their feeding habits are likely to change and get more unpredictable. They may seem to eat reasonably well on some days while other days they can appear completely disinterested in eating. Setting up a feeding schedule may help in restricting the unpredictability. Also incorporating a variety of healthy foods into your toddler's diet may help in curbing possible picky eating and meeting his daily nutritional requirement.
Video: Food Ideas for 13 Month Old Baby
Nutrient Requirements for A 13 Months Old Child
Some essential nutrients that are vital for your developing 13 months old child can be:
1.
Protein
Your growing toddler may need 13 grams of protein per day. Protein is the building blocks which help in the formation and repair of tissues and muscles.
2. Carbohydrates
Carbohydrates are crucial for a toddler as they contribute to the healthy brain development and provide energy for the bodily functions. The daily requirement of carbohydrate for a toddler is about 130 grams.
3. Fat
Your infant may derive his dose of healthy fat from drinking 1 to 2 cups of whole milk and consuming full-fat dairy items daily to support muscle movement, the build-up of cells, blood clotting, mineral and vitamin absorption by the body. Fat also fuels your child's body with energy.
4. Fibre
13 months old baby needs around 19 grams of fibre in a day which may help stimulate bowel function and prevent digestive troubles like constipation.
5. Iron
Iron intake of a toddler at this age should be around 7 mg per day. Most toddlers are prone to iron deficiency which can cause anaemia and negatively impact their normal growth and development.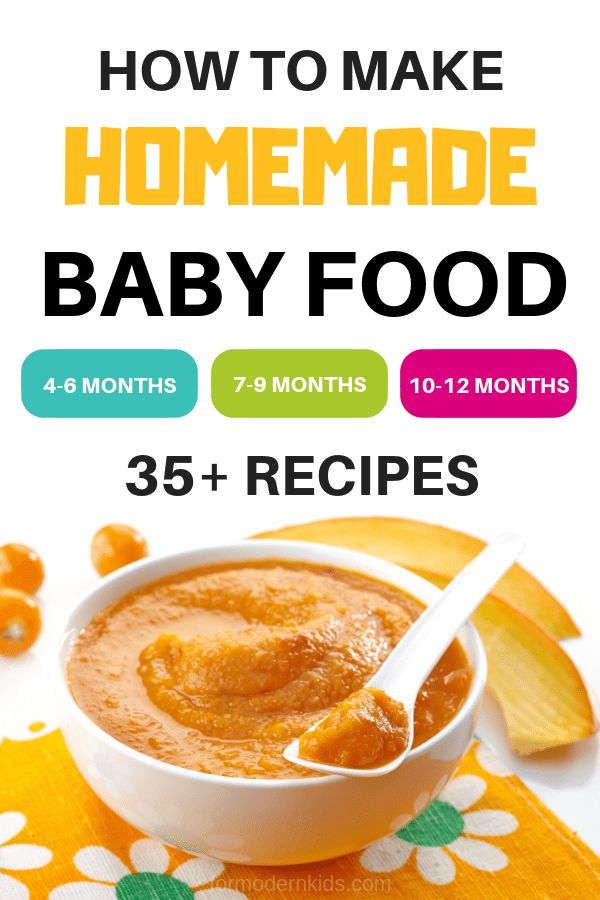 6. Sodium
A toddler of 13 months may need approx 1 g of sodium (1/2 tsp of salt) per day to facilitate proper muscle and nerve function, maintain blood pressure.
7. Water
Your toddler of 13 months may require around 1.3 litres of fluids on a daily basis which includes milk, water, fresh juices and other healthy fluids to keep himself suitably hydrated.
8. Vitamins D
It helps the body in the absorption of calcium which is central for healthy bone development in kids. A developing toddler of 13 months may need 400 IU (International Units) of Vitamin D every day.
How Much Food does a 13 Month-Old Toddler Need?
Every toddler of 13 months can be different and may have diverse physical activity levels and his own specific needs. Parents need not calculate calories on a day-to-day basis to confirm sufficient consumption of food by their toddler. The more important thing to consider is that the child is gaining weight satisfactorily and remains active and energetic.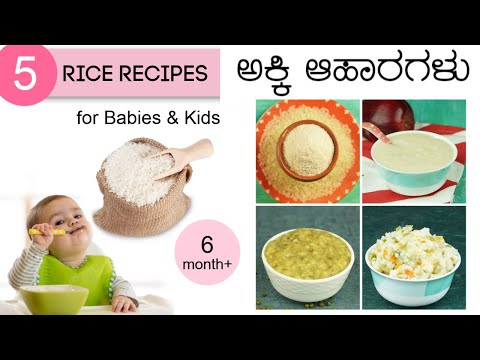 Make sure your child has well-balanced and wholesome meals every day. Include green vegetables, starchy vegetables, fruits, cereals, protein, dairy products in his daily snacks and meals. Go in for whole foods which are home cooked rather than packaged processed food items.
Having said that the total sum of food a toddler may need from every food group depends on per day calorie requirements. Most toddlers usually need around 1000 to 1400 calories in a day. Also, it is important to comprise about 3 to 4 tsp of healthy oils like canola oil in your toddler's daily intake.
Best Foods for Thirteen-Month-Old Baby
Some of the best foods for 13 months old baby can be:
1. Vegetables
Making your child get familiar with eating vegetables at an early age is very important. Vegetables are full of minerals, vitamins and fibre necessary for the healthy growth of your toddler. You can either cut raw vegetables like carrots, tomatoes and offer them as finger foods or cook them using simple recipes to produce tasty dishes.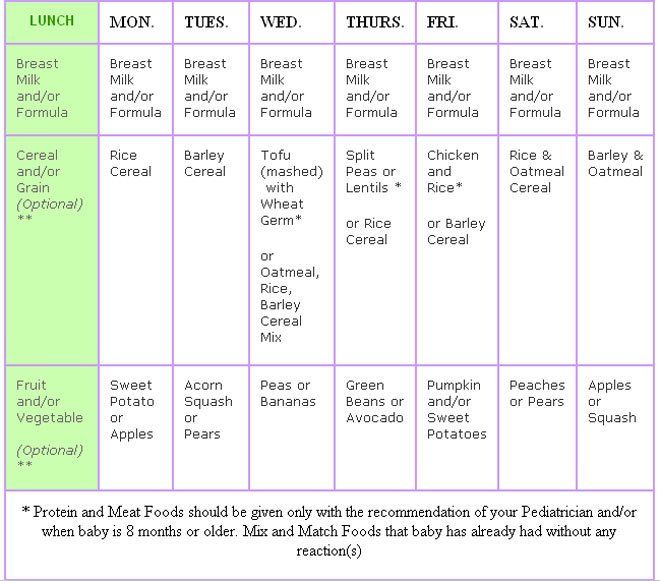 2. Fruits
Different fruits can offer a host of health benefits for your infant. They are an excellent source of essential nutrients which are significant for the proper functioning and maintenance of his body. Encourage your child to eat one or more seasonal fruit daily. Alternatively, you can also prepare a colourful fruit salad with various fruits available.
3. Milk
Providing whole milk (full cream milk) to your child may not only ensure healthy bone-building but also cater to his body's requirement of fat and Vitamin D. Keep in mind not to give too much milk every day as it can affect your infant's intake of solid foods and lead to a possible iron deficiency.
4. Yoghurt
Plain yoghurt which is unsweetened and formed from whole milk comprising of live cultures may be the ideal choice for your toddler. Kids who are lactose intolerant can benefit from eating yoghurt and get their supply of fats and calcium. Yoghurt also boosts digestion and may prevent the occurrence of several common digestive disorders like diarrhoea.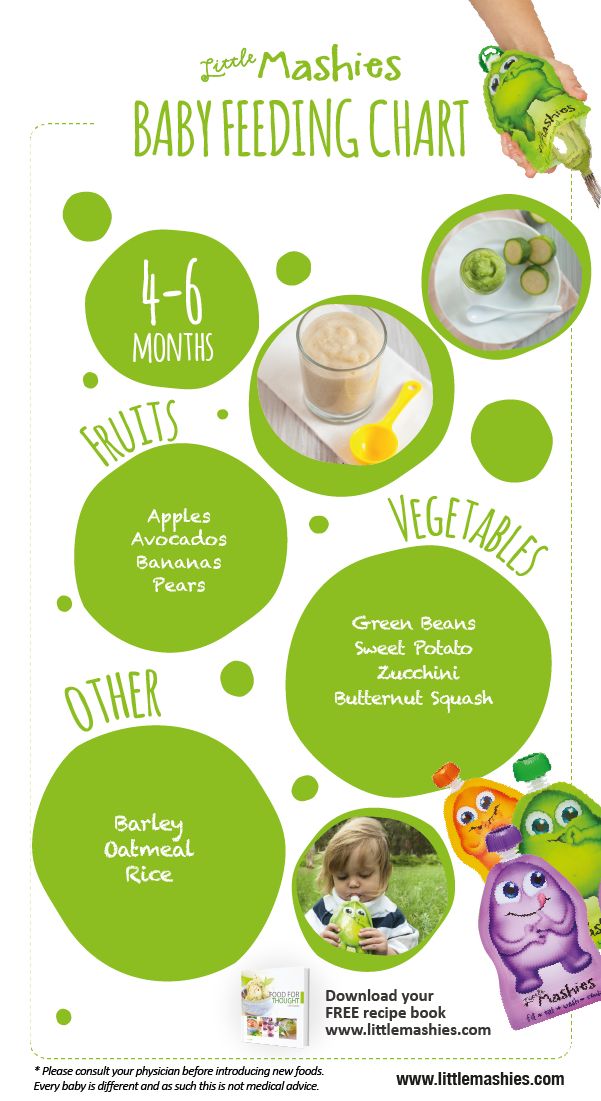 5. Nuts
Nuts can be a beneficial addition to your infant's diet as they are power packs of antioxidants, minerals, vitamins, healthy fats, fibre, protein. In case you fear that nuts can become a possible choking risk for your child process or ground them to powder and add them to his food. Make sure to check your child for any allergies to nuts before feeding him.
6. Chicken
Chicken can be a healthier meat choice to introduce to your baby's diet. It is a good source of vitamin B complex, protein, iron, omega-6 fatty acids which may help promote body stamina and healthy haemoglobin count.
7. Legumes
Legumes like peas, beans, lentils can provide your baby with protein for muscle building, calcium for bone formation, magnesium for a healthy heart, iron for healthy energy and blood, fibre for good digestion. You can serve legumes to your child after boiling them gently or steaming them.
8. Eggs
Your toddler can tremendously benefit from eating eggs as they are a nutritious source of iron, protein, folate, omega 3 fatty acids, choline, vitamins A, B 12, D, E which may encourage his healthy physical and mental development.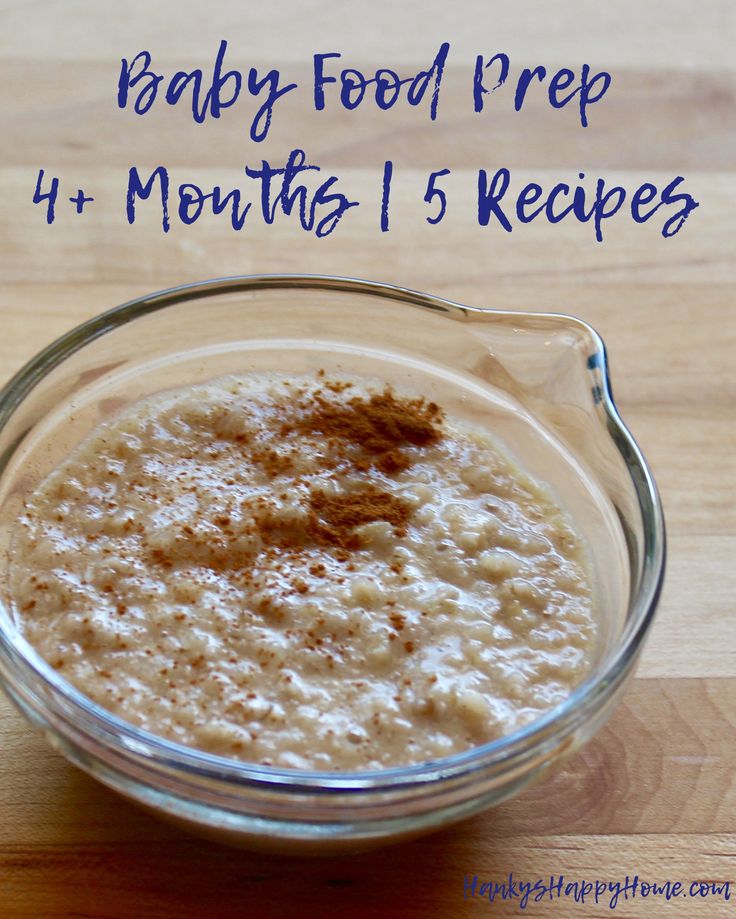 9. Cheese
Cheese can constitute a healthy and balanced diet for toddlers as it provides protein, calcium, vitamin A and also fulfils their fat and energy requirements.
10. Whole Grains
Grains like oats, barley, brown rice can form an important part of your infant's diet as they offer nutrients like fibre, protein, carbohydrates and an array of vitamins and minerals for his normal growth.
Video: Diet Plan for 13-Month-Old Baby
13 Month Baby Meal Plan
It may be challenging to establish a 13-month-old eating schedule because of their altering eating habits and changing food preferences. The following meal plan is simply a sample schedule which can vary depending on the specific needs of different toddlers.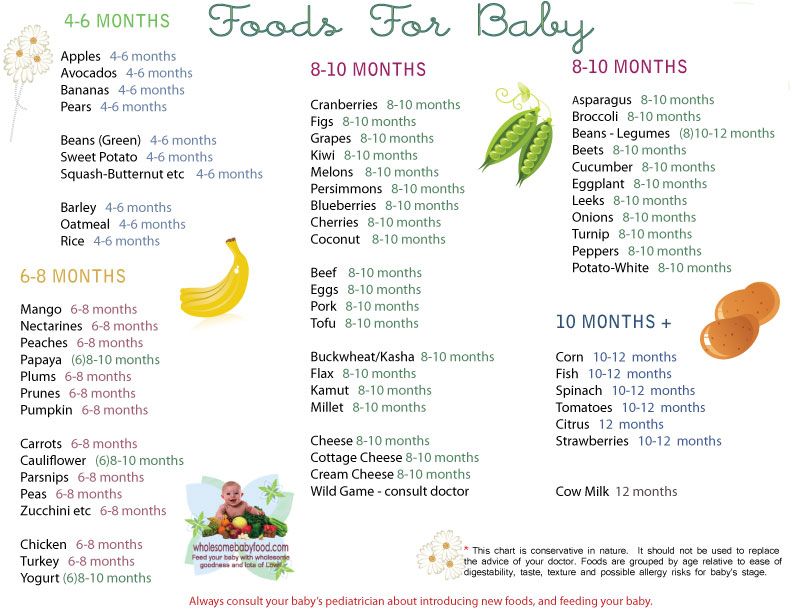 Diet for a 13 Month-Old – Week 1, Day 1
Diet for a 13 Month-Old – Week 1, Day 2
Diet for a 13 Month-Old – Week 1, Day 3
Diet for a 13 Month-Old – Week 1, Day 4
Diet for a 13 Month-Old – Week 1, Day 5
Diet for a 13 Month-Old – Week 1, Day 6
Diet for a 13 Month-Old – Week 1, Day 7
Diet for a 13 Month-Old – Week 2, Day 1
Diet for a 13 Month-Old – Week 2, Day 2
Diet for a 13 Month-Old – Week 2, Day 3
Diet for a 13 Month-Old – Week 2, Day 4
Diet for a 13 Month-Old – Week 2, Day 5
Diet for a 13 Month-Old – Week 2, Day 6
| | |
| --- | --- |
| Breakfast | |
| Mid-morning | Coconut barfi |
| Lunch | Roti + dal + a sabzi of choice + a few slices of cucumber |
| Evening | Sliced apples |
| Dinner | Bajra(pearl millet)- moong dal(yellow split gram) khichdi |
Diet for a 13 Month-Old – Week 2, Day 7
| | |
| --- | --- |
| Breakfast | |
| Mid-morning | Palak(spinach) + grapes + apple juice (strained) |
| Lunch | Mini idlis and sambar |
| Evening | Pineapple raita |
| Dinner | Roti + dal + a sabzi of choice + a few slices of cucumber |
Diet for a 13 Month-Old – Week 3, Day 1
Diet for a 13 Month-Old – Week 3, Day 2
Diet for a 13 Month-Old – Week 3, Day 3
Diet for a 13 Month-Old – Week 3, Day 4
Diet for a 13 Month-Old – Week 3, Day 5
Diet for a 13 Month-Old – Week 3, Day 6
Diet for a 13 Month-Old – Week 3, Day 7
Diet for a 13 Month-Old – Week 4, Day 1
Diet for a 13 Month-Old – Week 4, Day 2
Diet for a 13 Month-Old – Week 4, Day 3
Diet for a 13 Month-Old – Week 4, Day 4
Diet for a 13 Month-Old – Week 4, Day 5
Diet for a 13 Month-Old – Week 4, Day 6
Diet for a 13 Month-Old – Week 4, Day 7
Video: 13 Month Old Baby Food Recipes
Food Recipes for 13 Months Old Child
Here are some easy food recipes for 13 months old child:
1. Oatmeal Muffins
Muffins can be one of the quick breakfast ideas as they are easy to eat.
Ingredients
2 eggs
½ cup oil
½ cup milk
2/3 cup sugar
1 cup flour
¾ cup oatmeal
½ tsp baking soda
1 tsp baking powder
How to Prepare
Preheat the oven to 200 degrees Celcius.
Grease the muffin tray.
Whisk all the liquid ingredients together. Sieve all the dry ingredients and blend into the wet mixture.
Pour the batter into the muffin cups and bake for about 20 minutes.
2. Scrambled Eggs
This can be a simple way to provide your toddler with the goodness of eggs.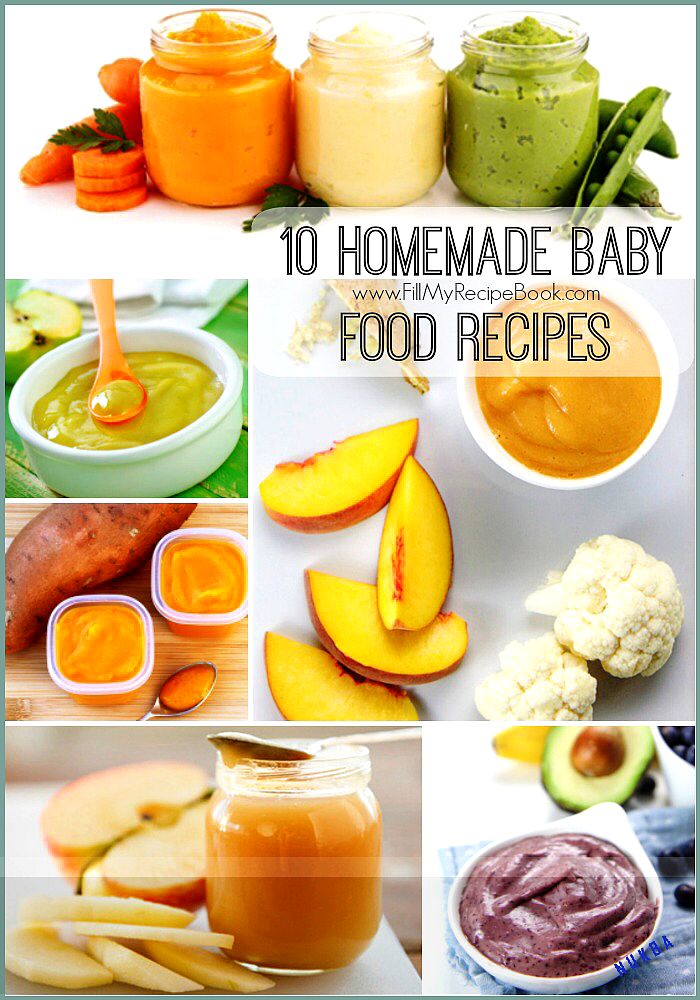 Ingredients
An egg
¼ cup milk
Butter
Salt
How to Prepare
Beat the egg and salt.
Heat butter and pour the egg mixture into a pan.
Gently fold, lift the mixture with a spatula to form soft curds.
3. Fruity Chicken Rice
For interesting dinner ideas you can prepare this yummy dish which may delight your baby with its varied textures.
Ingredients
¼ cup steamed chicken breast (shredded)
1 cup apricots
½ cup cooked rice
How to Prepare
Bring together all the ingredients and mix well.
Serve warm or cold.
4. Pasta
This delicious pasta with melted cheese can qualify for great lunch ideas.
Ingredients
1 cup pasta (boiled)
A tomato (diced)
Cheese (grated)
Oil
How to Prepare
Heat oil in a pan. Add the pasta and cheese.
Cover the pan with and let it cook till the cheese melts
Spread diced tomato on top and serve.
5. Carrot Coins
Your toddler may find these carrot coins too tempting to resist.
Ingredients
A carrot (peeled, cut into coins)
Olive oil
Salt (optional)
How to Prepare
Preheat the oven to 180 degrees
Place all the carrot coins on a baking tray.
Sprinkle salt and bake for 30 minutes.
Feeding Tips
Some useful feeding tips can be:
Creating a feeding plan can assist you to tackle your toddler's various feeding transitions.
Keep in mind to include more table foods instead of baby food in your toddler's meals.
Encourage your baby to self-feed. It may be a messy affair but this how kids learn.
While planning a 13-month-old food menu try to cover all the major food groups and bring in as much variety as you can using your creativity.
Limit sugary and processed foods to a minimum. You can offer them as an occasional treat.
Try introducing new foods regularly so that your baby gets a chance to develop a taste for different flavours and textures.
Parents can be a role model for their kids when it comes to developing healthy food choices and habits. Making mealtimes family fun time can motivate your toddler to eat well and healthier.
Disclaimer:
Each child is different and so use these meal plans as a trusted guide as per your discretion. You can modify the meals according to your child's preferences / requirements.
Never force-feed a child.
While preparing formula, please follow the instructions on the box and use the measuring spoon provided with it.
While introducing solid food to a baby, initially, one needs to prepare watery gruels/soups. As a child gets older, the caretaker/ mother has to increase the thickness of the liquids slowly according to the child's capacity to swallow. Foods that are too thick can cause stomach upset/ unnecessary load; while excessively watery food might cause the child to remain hungry.
Some kids may eat less on some days and that is absolutely alright. However, if a child eats less for more than 3-4 consecutive days, please visit a doctor to guide further.
A child may eat less during the teething phase or if he/she may not be feeling well. You could increase breast milk /formula feeds on those days. Re-introduce the foods once the child is back to normal.
Don't stop feeding if the child is suffering from diarrhoea.
You can alter the taste of the food by adding some natural flavours like cinnamon, jeera powder, lemon juice, curry leaves etc. if the child doesn't accept the food initially.
If your child suffers from an allergy to nuts, gluten or eggs, please consult your doctor before feeding him/her any foods that may contain them.
13 to 16 Month Old Baby Food Chart & Homemade Recipes
Your baby is a year old and has been eating solid foods for a few months now.
There may be times when he refuses to eat a particular fruit or vegetable and at times, you may be confused about what you can feed your toddler. To tackle all such situations, here are a few diet plans, tips and food options for babies who are 13 – 16 months old.
Best Foods for a 13-16-Month-Old Toddler
Your toddler can now progress to eating solids. So, pick healthy and rich foods to help him grow and stay healthy. However, don't overfeed him. Some healthy options are listed below:
1. Fruits
Cut fruits into small pieces so that your child can pick up and eat them easily. Ensure the fruits are tiny and chewy. Otherwise, it can choke your toddler. For instance, you should cut grapes into small pieces rather than serving whole grapes.
2. Milk
Milk is a must for every toddler. It's highly nutritious and helps him grow physically strong and mentally sharp. Whether you are still breastfeeding your baby or feeding him cow milk, don't give too much of it.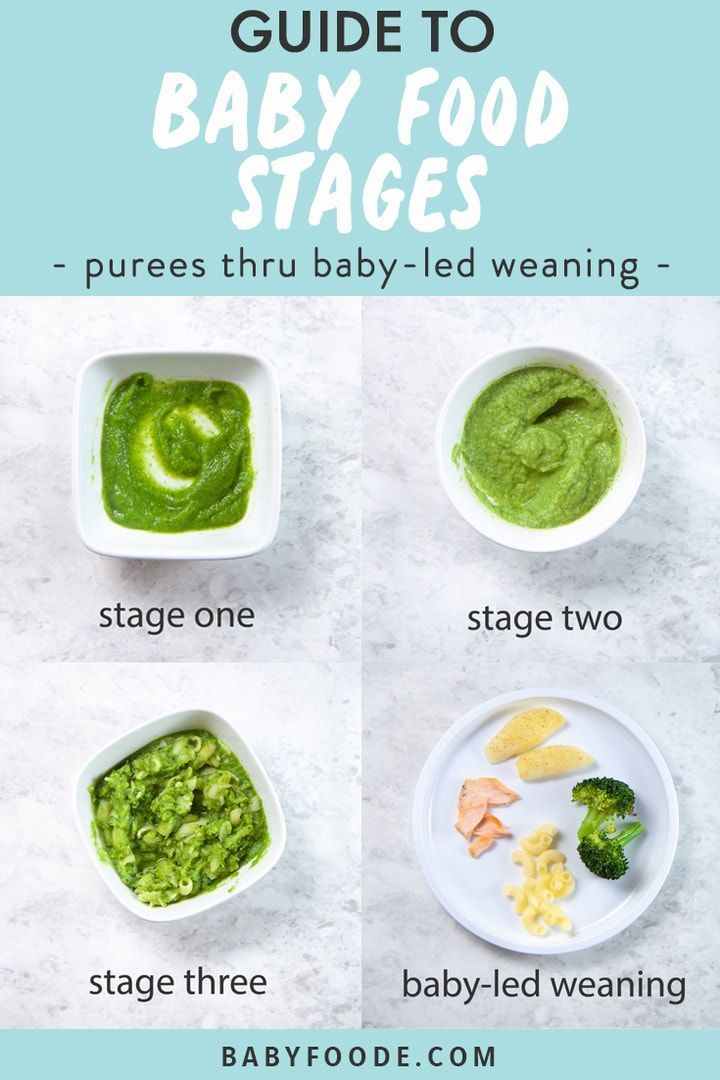 If his stomach gets filled up with milk, he won't feel like eating solid foods.
3. Vegetables
By this time, your toddler can have most vegetables including broccoli and cauliflower. You can give these by chopping off the stem and mashing it just a little. Other healthy options are mashed potatoes and carrots, which can be given as snacks. You can also cut carrots into long pieces and give as finger foods.
4. Meat
White meat is a great source of proteins for your toddler. You can cook it and shred it before feeding. Meat is a great 15 months' baby food as it is an energy booster and keeps your child going throughout the day.
5. Yoghurt
Yoghurt is a healthy food option for toddlers. It is considered safe for children right from the time they turn 6 months old. This dairy product is full of nutrients and also a tasty option for your child.
6. Nuts
Often, parents hesitate to give their baby nuts fearing nuts allergy or choking. Well, if your child is not allergic to nuts, you can start feeding him these right from the time you introduce him to solids.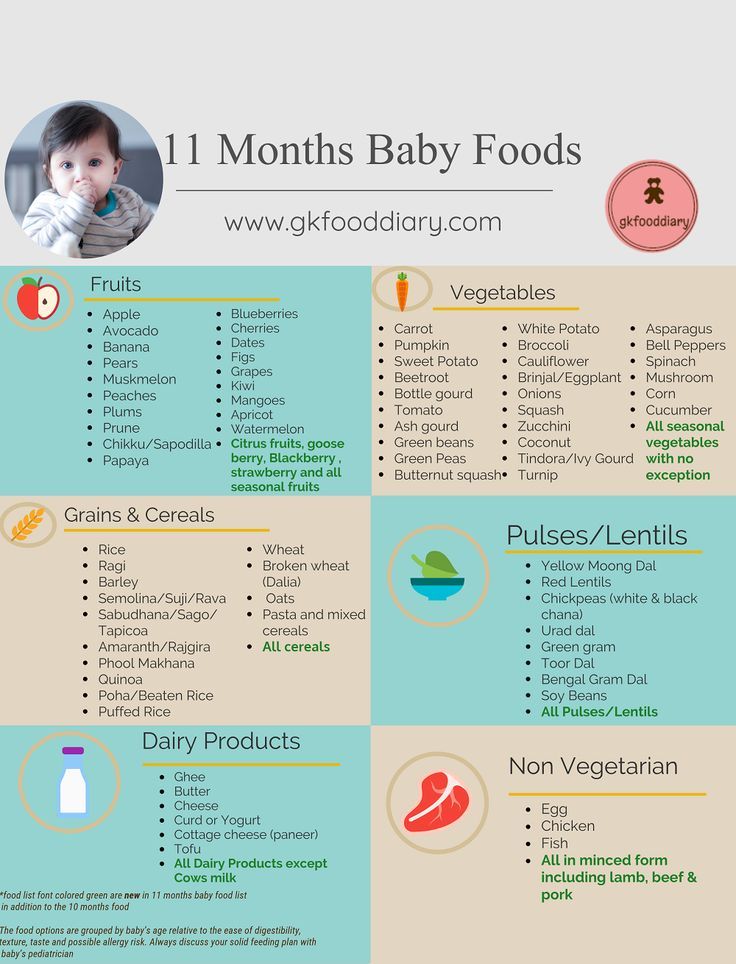 As for choking, break the nuts into small pieces that your toddler can easily chew and swallow.
7. Grains
A serving of grains is necessary for your toddler's growth and development. You can introduce him to broken wheat, buckwheat, ragi, millet, and rajgira atta in small amounts.
8. Beans
Beans is another healthy snack option for a 14-month-old baby. If your baby likes kidney beans, three tablespoons of it can be given in a day. Kidney beans have the right amount of calories and no fat, making them a great source of nutrients for your child.
13 to 16-Month Baby Food Chart/Feeding Schedule:
Making a feeding chart for your baby is not an easy task. Here is a chart to guide you. You can personalise it based on your baby's likes.
Early Morning
Breakfast
Mid-Morning
Lunch
Afternoon
Dinner
1/2 or 1 cup of milk
Oats/Apple Porridge

OR

Scrambled eggs/ Apple Porridge

OR

Whole grain muffins

Vegetable sticks

OR

Watermelon scoops

OR

Pancake

Rice and dal

OR

Ragi Idli

Fruit yoghurt

OR

Kidney beans

OR

Vegetable sticks

OR

Fruits

Rice and yoghurt

OR

Mashed potatoes

 

 
Homemade Recipes for 13 to 16 Months Old Toddlers
Homemade recipes are healthy and wholesome.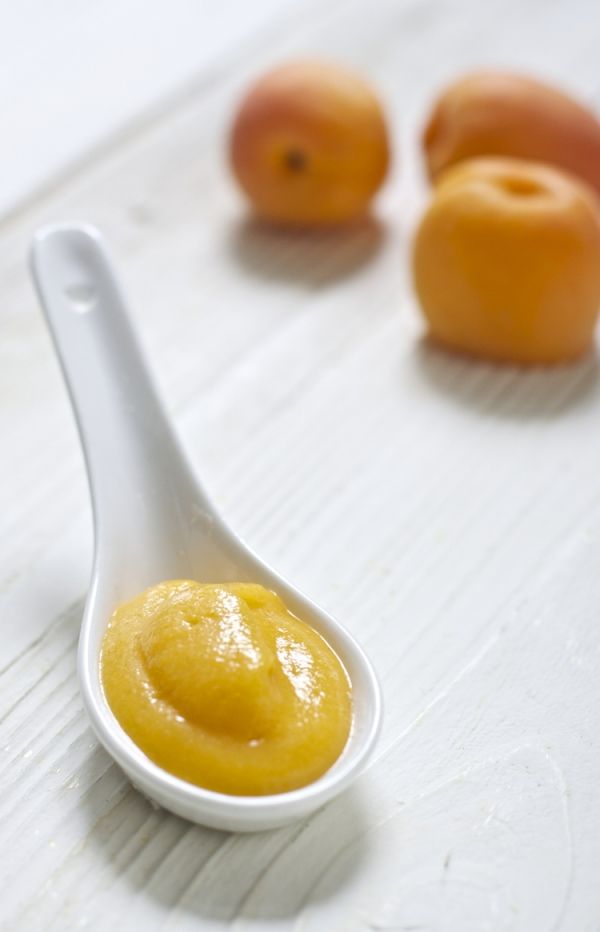 Here are some healthy homemade recipes you can try.
1. Ragi Idli
This is a healthy Indian dish for 16 months old babies. It's quite easy to prepare as well.
Ingredients:
For 10 Idlis
Idli batter (fermented) – 2 cups
Ragi flour – ½ cup
Oil – 1 tbsp
Warm water – 1/4 cup + 2 tbsp
Salt to taste
How To Prepare:
Mix the flour with warm water in a bowl to make a thick paste.
Once the paste is thick, mix it with idli batter and add a little salt. Stir gently.
Keep aside for 20 minutes.
Meanwhile, boil water in a steamer and grease the moulds with oil.
Pour the batter into the moulds.
Keep the idli stand in the steamer and allow it to steam for 10 minutes.
Serve warm.
2. Chikoo Puree
Sapodilla (chikoo) tastes sweet and has amazing health benefits. Your toddler will finish this lip-smacking chikoo puree till the last drop!
Ingredients:
For 2 ½ Cups
How To Prepare:
Cut the fruit into half and deseed it.
Using a fork, mash it to the required consistency.
Add a little breast milk or cow milk.
3. Oats Chilla
Ingredients for 6 Chillas (for Baby)
Oats – 1 cup, powdered
Chickpea flour – 1/4 cup
Cumin powder – 1 tsp
Turmeric – a pinch
Carrot – 1/4, grated
Onion – 1
Green chillis – 2, chopped
Water as required
Oil/ghee
How To Prepare:
Add powdered oats and the other ingredients to a bowl. Add water as per your requirement and mix to give it a batter-like consistency.
Heat a pan and grease it with oil.
Spread a ladle of batter on the pan and let it cook.
Flip it so that both sides get evenly cooked.
4. Pasta Kheer
Ingredients:
Milk – 2 cups
Pasta – 3/4 cup
Jaggery syrup – 1/4 cup
Green cardamoms – 2
Rice Flour – 1 1/2 cup mixed with milk/water – 1/4 cup
Ghee
Cashews
How To Prepare:
Boil water in a pasta. Add the pasta and cook for a few minutes.
Drain the water and keep aside.
Take a pan and roast cashews in ghee. Once done, empty the roasted cashews into a bowl.
Pour milk into the pan and add the cooked pasta to it. Let it simmer for sometime.
In another bowl, mix rice flour, milk and water well.
Pour this slowly into the pan. Keep stirring while the contents cook.
Allow the kheer to thicken. Sprinkle cardamom seeds.
Add jaggery syrup and let it cook.
5. Oven-Roasted Green Beans
Ingredients:
Green beans (diced) – 1 cup
Extra-virgin olive oil – 2 tsp
Salt to taste
How To Prepare:
Pre-heat the oven to 425º Centigrate.
Place a jelly-roll pan for ten minutes in the oven.
To the beans in the bowl, add a pinch of salt and a little oil.
Place the beans mixture in a single layer on the baking sheet. Bake for 8 minutes until crisp and tender..
Feeding Tips for Toddler (13 to 16 Months)
Over time, you'll have noticed that your child has become very fussy about food. Don't worry, your baby is not an exception. Many toddlers suddenly become picky about what they eat. These tips might not make a huge difference, but will definitely improve his eating habits.
If the food is attractive, your baby will eat it with glee! Little ones, like us, are attracted to pretty things. So if you are making sandwiches, use cookie cutters to give them a cute shape.
Don't overfeed or underfeed your toddler.
Don't force food into your baby's mouth. Rather, allow him to eat it himself.
Avoid giving too many sweets or items with high sugar content.
When you make a diet plan for your toddler, add a variety of recipes to make it appealing. When your baby knows what to expect for lunch, he will become disinterested in the food.
Only rich and healthy food must be given to babies between 13 and 16 months. Add fresh fruits and raw vegetables to his diet. By starting early, you can make healthy eating a habit.
Your baby's body is constantly growing and changing, so it is vital for him to have appropriate food. Following a healthy diet and allowing him to enjoy his food will inculcate healthy eating habits, and also aid his wellbeing.
Also Read: Food Ideas for 17 to 20 Months Old Baby
From 1 to 3 years old
A balanced diet is the key to the health of a baby aged 1 to 3 years. At this age, the menu should be varied, and recipes for a one-year-old child, a 1.5-year-old child and 2-year-old children should include foods such as poultry, eggs, fish, cottage cheese, bread, fruits, and vegetables. Based on all the above products in this section, recipes for a delicious and complete children's menu are proposed. Clear step-by-step instructions and colorful photos in each of the recipes for kids will give you the opportunity to realize many ideas, diversifying baby food with high-quality, beautiful and mouth-watering food.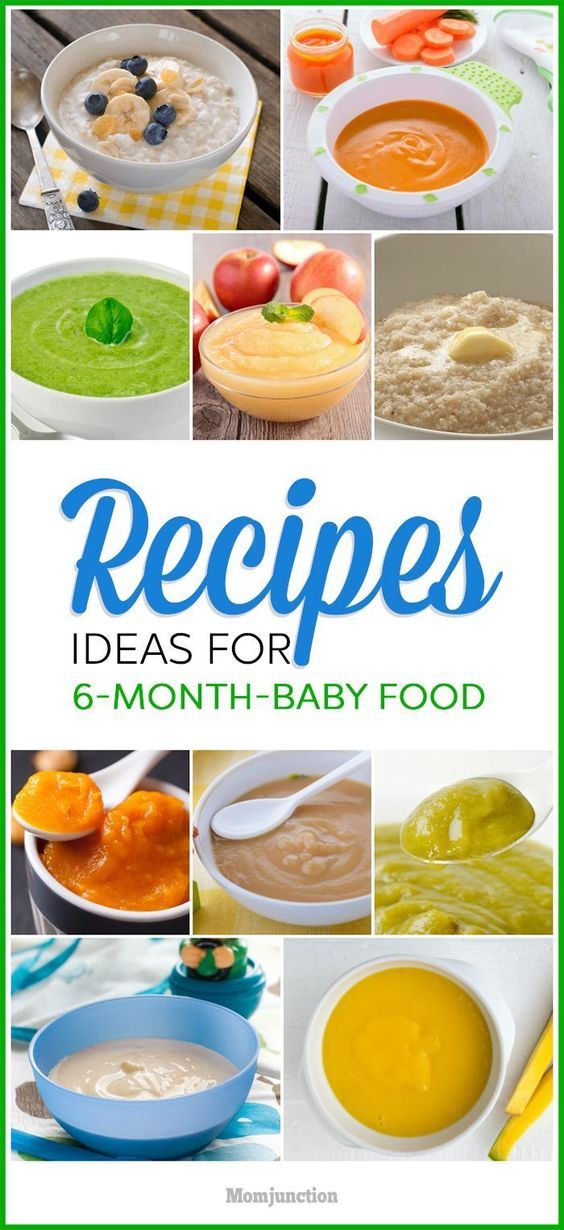 Let every meal your little one perceives as a fun adventure filled with the magical taste of dishes.
The best recipes of the catalog
54 recipes for children from 1 to 3 years old
By dateMost popularBy the number of likesAdded to favoritesBy name Curds for ryazhenka in the oven
Catalogue: From 1 to 3 years old
14172 40 min . 12 1 5
with a grandfather for lunch 8,0003
02 May 2019, 18:03
Steam omelet in a multicooker
Catalog: from 1 year to 3 years
27983 10 min. 2 0 11
Marina Petrushenko
November 07, 2018, 20:43
Yogurt "fun for daughter" (fm)
Catalog: From 1 to 3 years
18295 25 min. 2 4 5
Prince
October 16, 2015, 10:59
Birthday cake for my daughter's birthday
Catalogue: From 1 to 3 years old
9029 min. 10 16 16
krisenok
February 10, 2015, 11:47 pm0008 Catalog: From 1 to 3 years
20585 1 min. 25 2 5
Evgenia 1 5 3
Evgenia
October 07, 2014, 00:50
Oatmeal with orange
Catalog: From 1 year to 3 years
300011 906 min.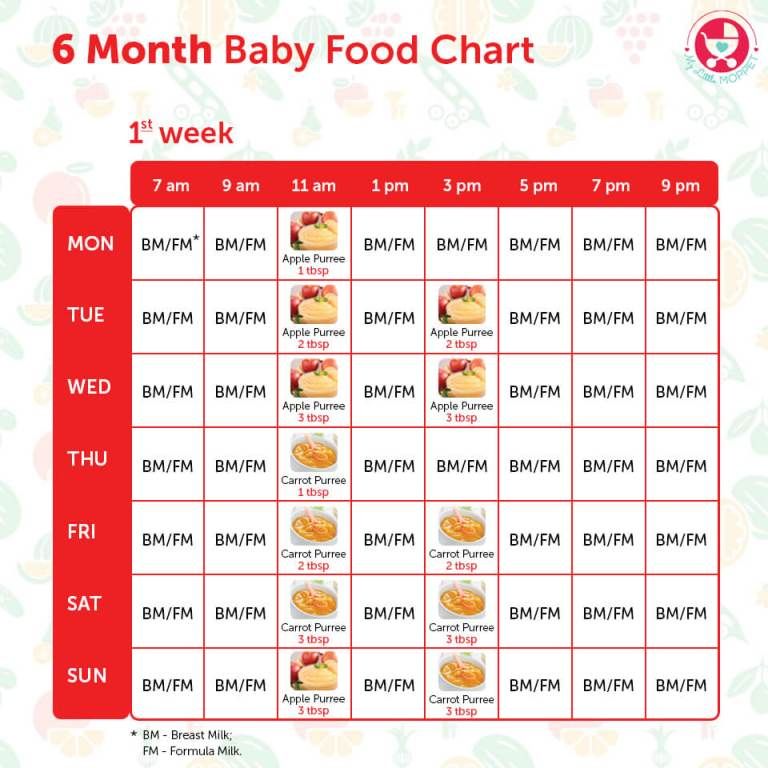 2 5 3
Eugene
October 07, 2014, 00:30
Curns with rice and home chicken (children's menu, multicooker)
Catalog: from 1 year to 3 years old
50464 7
Tatyana M.
12 September 2014, 13:58
Bean soup with veal (children's menu, slow cooker)
Catalogue: From 1 to 3 years old
31012 4 8
11
Fish soup with cauliflower and noodles (children's menu, slow cooker)
Catalog: From 1 to 3 years
40839 40 min. 7 8
M.
04 September 2014, 12:22 9000 6
Tatiana М. 3 10 8
M.
August 23, 2014, 11:57
Curd "Hedgehogs" for breakfast and just
Catalog: from 1 year to 3 years
33789 15 12
krolya
June 03, 2014, 14:31
"omelet-soufflé" in a jar
Catalog: From 1 to 3 years
59893 20 min. 1 10 12
Elena Tyufekchi
April 27, 2014, 14:01
Soup with perch and cauliflower (children's menu, slow cooker)
Catalogue: From 1 to 3 years
16408 30 min.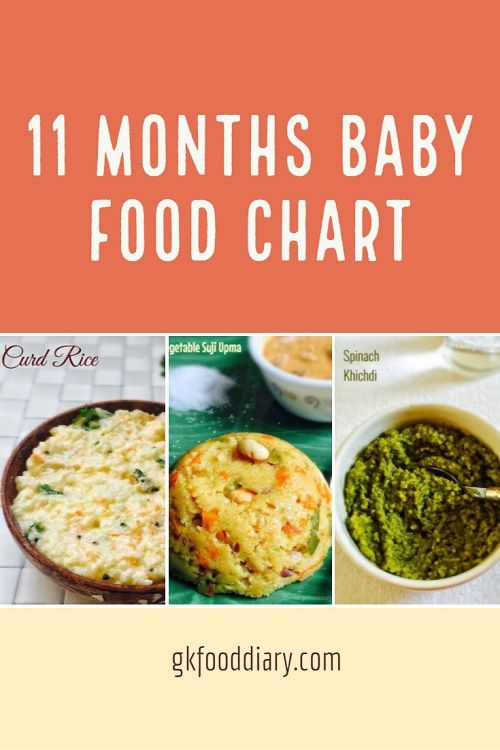 2 6 7
Tatyana M.
April 24, 2014, 11:19
Sosisks children's white poultry meat
Catalog: from 1 year to 3 years
69272 25
11111111 Tatiana М. 2 31 26
Krolya
February 05, 2014, 13:51
Children's steam sausages
Catalog: from 1 year to 3 years old
40333 15
Tatyana M.
08 January 2014, 11: 11: 11: 31
Soup with spinach, fish meatballs, plum, baked with cottage cheese. perfect lunch in 60 min.
Catalog: From 1 to 3 years
23194 23 15
lil-8888
November 08, 2013, 23:25
lunch in 60 min.)
Catalogue: From 1 to 3 years
80653 60 min. 7 13
Persona
October 31, 2013, 23:44
Millet porridge with pumpkin. test-drive
Catalog: From 1 to 3 years old
28646 17 13
GalinaN
October 17, 2013, 20:36
Vegetable menu with rice and ragum, vegetable ragum for children
Catalog: 1 to 3 years
67781 20 min.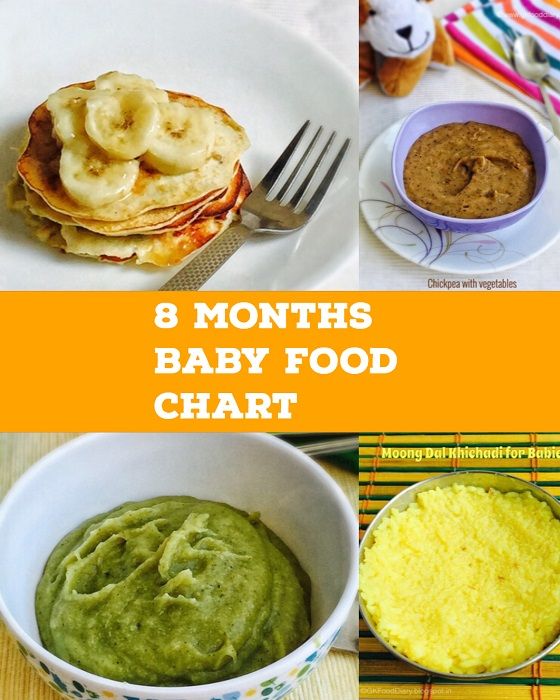 2 4 8
Tatyana M.
July 29, 2013, 20:33
Greek Pump with cream and raspberries
Catalog: from 1 year to 3 years
24538 36 25,0009 9000 Persona
July 08, 2013, 20:27
Semolina porridge (without lumps) with strawberries
Catalogue: From 1 to 3 years old
18170 12 min. 1 8 8
Olga♥Ch
July 03, 2013, 10:09
Curd with cherries
Catalog: From 1 to 3 years
68036 75 min. 12 24 27
Olga ♥ h
02 July 2013, 10:48
Chicken souffle for children
Catalog: from 1 year to 3 years old
76235 7 15
9000 Natalya
Natalya
July 01, 2013, 14:57
Vitamin dessert for the smallest
Catalog: from 1 year to 3 years old
32330 4
Tatyana M.
June 30, 2013, 17:00
Vegetable -meat puree "chicken-ryaba"
Catalog: from 1 year to 3 years
45427 22 17
Persona
June 30, 2013, 13:48
Fish pilaf for children
Catalog: from 1 year to 3 years old
44629 10 15
Natalia
June 19, 2013, 14:41 1 6 4
Elena
June 16, 2013, 00:11
Kitchens of the World0003
Culinary News
Everything you need to know about tangerines.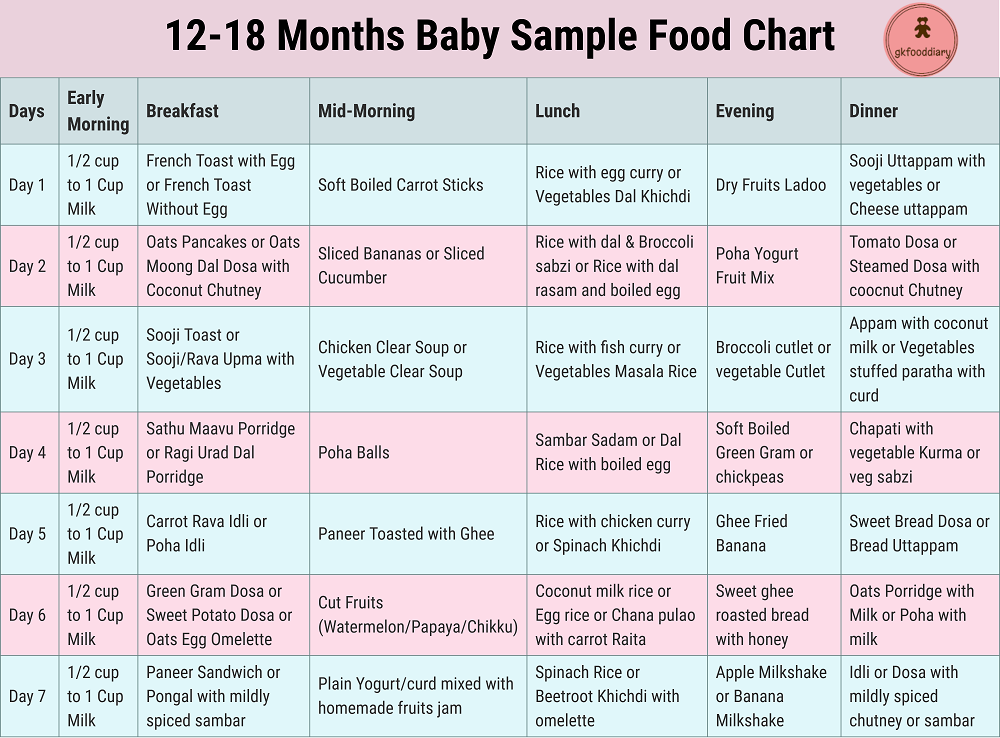 Why are they better than oranges? Artem Martirosov Choosing the right persimmon. What you need to know? Coffee, salt, lemon: how to remove odors from dishes (pans, cutting boards) Te Gusto medicinal table water Delicious and quick recipes with Yasno Solnyshko oatmeal that will diversify your breakfast.
New recipes
Ribs in the oven with sweet and sour glaze Breaded chicken thighs Salad with beef, cheese and tomatoes
Recipes for children from 1 year old - what to cook for a one-year-old child
Oatmeal with milk 4.5
Your attention - a recipe for oatmeal with milk. Many do not like oatmeal because it is viscous, thick and heavy. This is because it is immediately cooked in milk. Try cooking differently! ...more
Added by: Erich 06/14/2013
4.4
Rice milk porridge is an ideal option for a very tasty and incredibly healthy breakfast. Even those children who do not like milk and do not want to eat porridge will like my cooking option.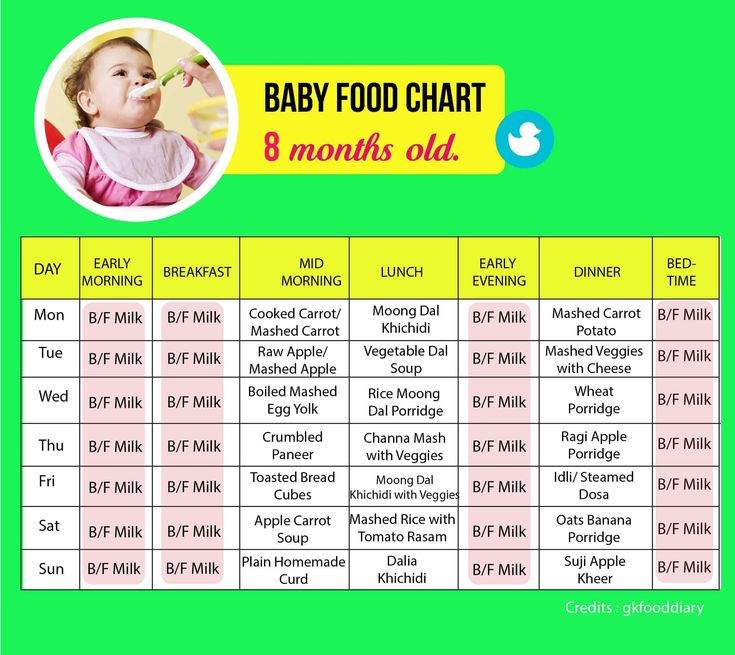 ...more
Added by: Marina Sofyanchuk 06/14/2016
Semolina porridge with milk 3.7
Many people cook porridge by eye and never keep the proportions, the porridge turns out either liquid or vice versa - similar to pudding. I'll tell you how to cook semolina porridge with milk, the taste of my children is perfect. ...more
Added by: Daria Vakulova 07/23/2016
4.3
Cottage cheese casserole for children is a tasty, delicate, fragrant dish even for our smallest gourmets. Always in demand and in different versions, children will really like it. ...more
Added by: Galate 04/01/2022
Lazy dumplings for children from one year old 4.6
Baby food can be varied. And even for a child who is only one year old, you can offer more than one recipe that will be useful and safe. See how to make dumplings for kids. ...more
4.7
Lazy dumplings are the fastest option for a hearty and delicious breakfast for children, even very young ones.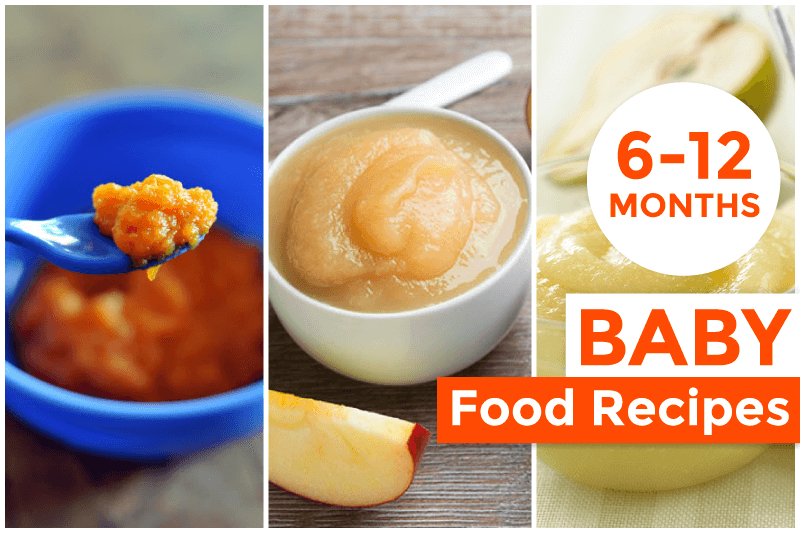 This recipe is dietary, as it does not contain eggs and soda. In addition, cottage cheese is very useful. ...more
Added by: Daria Vakulova 06/21/2016
Baked mashed potatoes and broccoli 5.0
Food for young children is a special moment. Nothing hard, allergenic, spiced, etc. The choice seems to be very limited. But no, there is one recipe that everyone will love! Try it! ...more
Added by: Giulia Vetrina 4.8
Omelet cooked in water with a minimum amount of milk can be prepared in many ways: in the microwave, in the oven or in the double boiler. ...more
Added by: Oksana Ch. 03/17/2019
Turkey meatballs for children 4.3
Turkey is a dietary meat that is ideal for a baby's first feeding. You can cook such meatballs for a baby from 8 months. Turkey meatballs for children are a great option for a hearty lunch. ...more
Added by: Marina Sofyanchuk 06/29/2016
Simple semolina 4.6
Here is a simple recipe for making semolina porridge.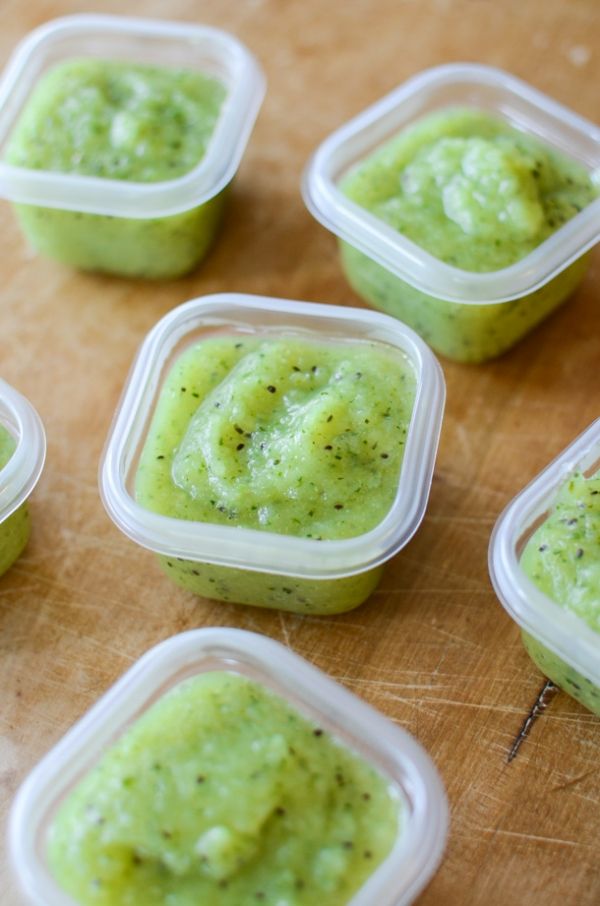 Cook it for breakfast. It is very useful not only for the little ones, but also for the big ones. The best breakfast is porridge, athletes say. Be healthy! ...more
Added by: Povarru 03/28/2014
Fish soup for children 4.6
To prepare fish soup for children, you need to take lean fish without bones. Hake or pollock perfectly copes with this task. Available, inexpensive and delicious. ...more
Added by: Vikulia 05/18/2015
4.2
A classic recipe for millet porridge, widely distributed throughout Russia. Millet porridge is an excellent dish for both children and adults. It is easy to prepare, but it turns out satisfying, healthy and tasty! ...more
Added by: Dashunia 11/29/2018
Buckwheat porridge with milk 4.6
In my opinion, buckwheat porridge with milk is quite different from ordinary buckwheat, because it has a milder taste, and the porridge itself, prepared in this way, is much more nutritious and satisfying.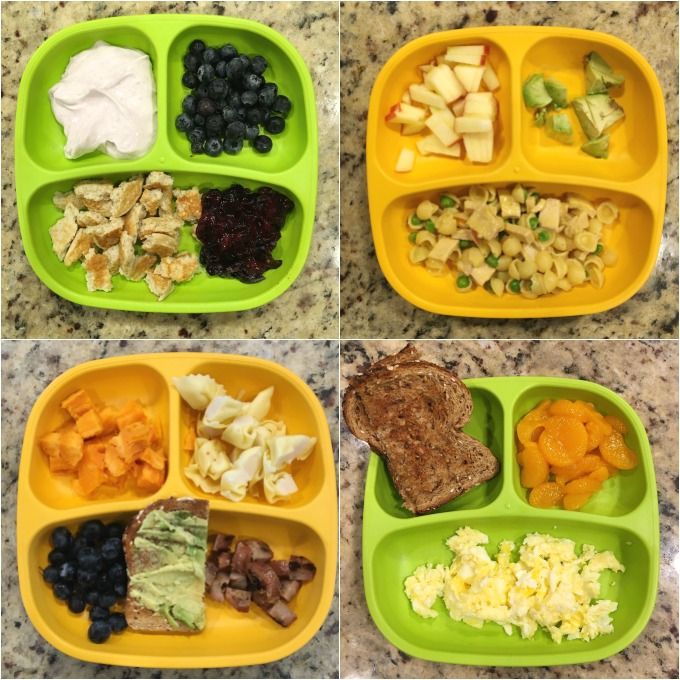 4.1
These cereals are especially useful for children and dieters. They are nutritious and low in calories. You can cook such porridge not only in a slow cooker, but also on the stove. ...more
Added by: Vika Vasilenko 01/19/2018
Children's soup from 1 year old 3.7
Do you have a small child who can already be fed soups? Then I will tell you how to cook a healthy and tasty children's soup! This time I will cook soup with tomatoes and broth! ...more
Added by: Dasha Petrova 01/23/2019
3.2
Treat your little ones with natural and delicious cookies. You will not buy this anywhere: neither in the market nor in the supermarket. Only high quality ingredients for your children. ...more
Added by: Yana Gornostaeva 03/30/2016
Rice milk porridge in a slow cooker 4.3
Start your morning with a tasty and healthy breakfast - rice milk porridge. Well, a miracle stove - a slow cooker will help you save time and effort.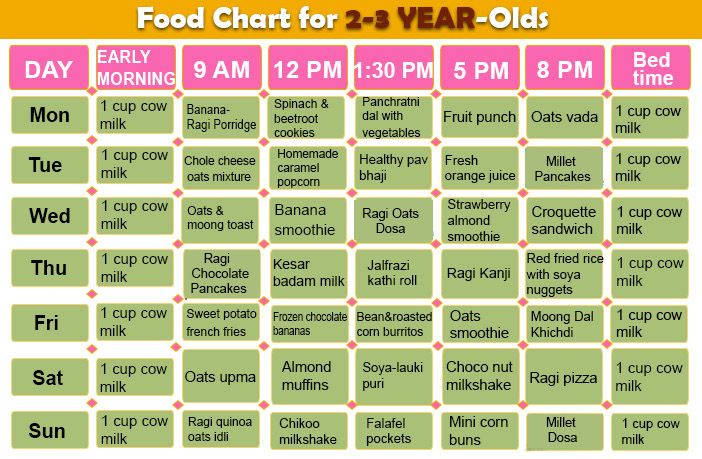 A simple recipe for rice porridge in a slow cooker is for your attention. ...more
3.7
French Cauliflower Cream Soup will look great on your dinner table, and is also suitable for festive occasions. This is not only delicious, but also very healthy soup - try it! ...more
Added by: Kaviansky 04/15/2013
Cornmeal soup 4.4
Sunny healthy soup for children and diet food. The recipe can serve as the basis for a more nutritious corn soup if you add fried bacon or smoked meats to it. ...more
Added by: Vika Vasilenko 4.9
To make the soup dietary, you need to exclude fats and potatoes. It is this soup that I propose to cook with zucchini and rice. It is satisfying, and ideal for a dietary children's table. ...more
Added by: Vika Vasilenko 09/17/2015
Pumpkin semolina 4.0
Healthy pumpkin with semolina is a wonderful breakfast for both adults and children. I recommend the recipe for making semolina porridge with pumpkin for all occasions! .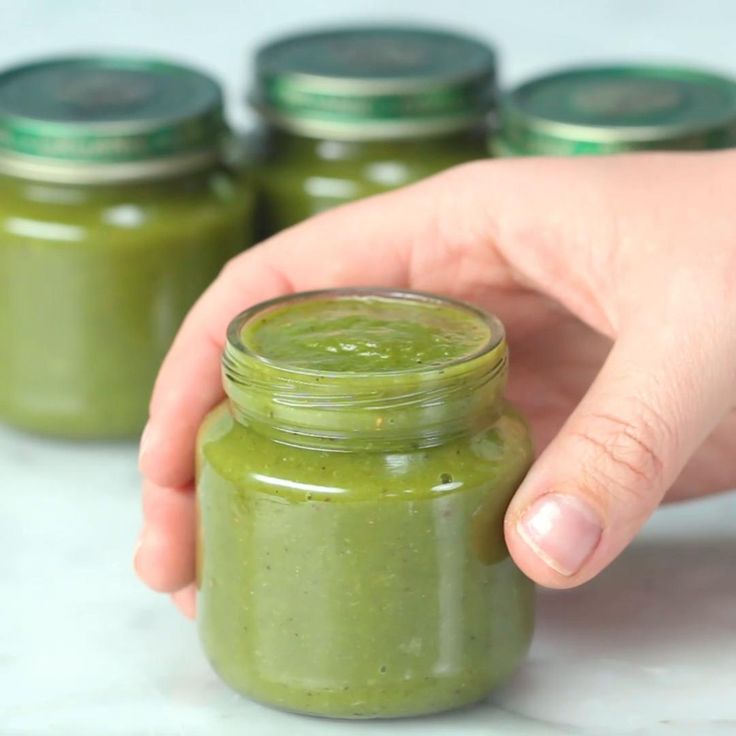 ..more
Added by: Marina Shcherbakova 10/20/2015
4.0
Having tried this wonderful porridge for the first time, I immediately fell in love with its amazing, incomparable taste, so now my day almost always starts with this healthy dish. ...more
Added by: Dashuta 01/19/2015
Rice porridge on the water 4.4
You can make porridge in different ways, for example, for children it is better to boil it in milk, and if you want to get crumbly rice, then you should cook it in water, and the recipe for such a side dish is described below. ...more
Added by: Dashuta 01/16/2015
3.3
Such a low-calorie dish is suitable not only for those who are on a diet, but also for those people who, for one reason or another, do not consume dairy products. By the way, the taste of porridge is really excellent. ...more
Added by: Dashuta 01/18/2015
Cabbage soup in a slow cooker 3.1
Light and low calorie soup suitable for family meals and baby food from one year old.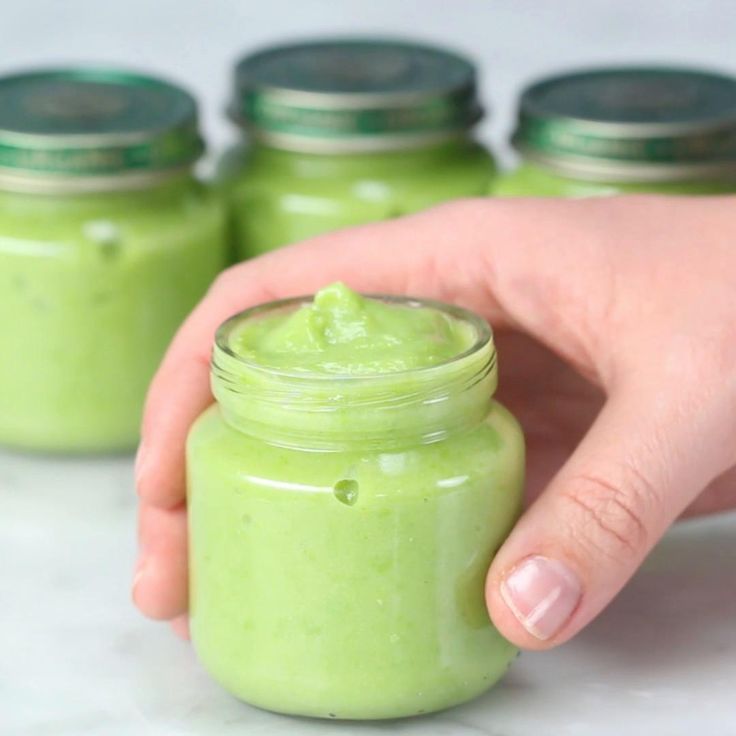 The cooking process is very simple. ...more
Added by: Vikulia 06/27/2015
Pea soup without smoked 4.8
When it comes to feeding children, it is best to cook soup without smoked meats. Everyone knows about the negative impact of smoked on the children's body, today I have pea soup without smoked meats on my menu. ...more
Added by: Vikulia 07/26/2015
Soup with meatballs for a child 1 year old 4.6
Such a gentle and light soup can be offered to children from one year old, as well as adults who are on a diet or losing weight. Before serving to children, it is better to crush the soup with a fork so that the baby can eat without problems. ...more
Added by: Vika Vasilenko 03/21/2016
5.0
Little children are very fond of jelly. However, the store-bought product often contains a lot of dyes and preservatives. Therefore, it is better to cook such delicious food for them yourself at home. ...more
Added by: Yana Gornostaeva 05/27/2017
Carrot hummus 3.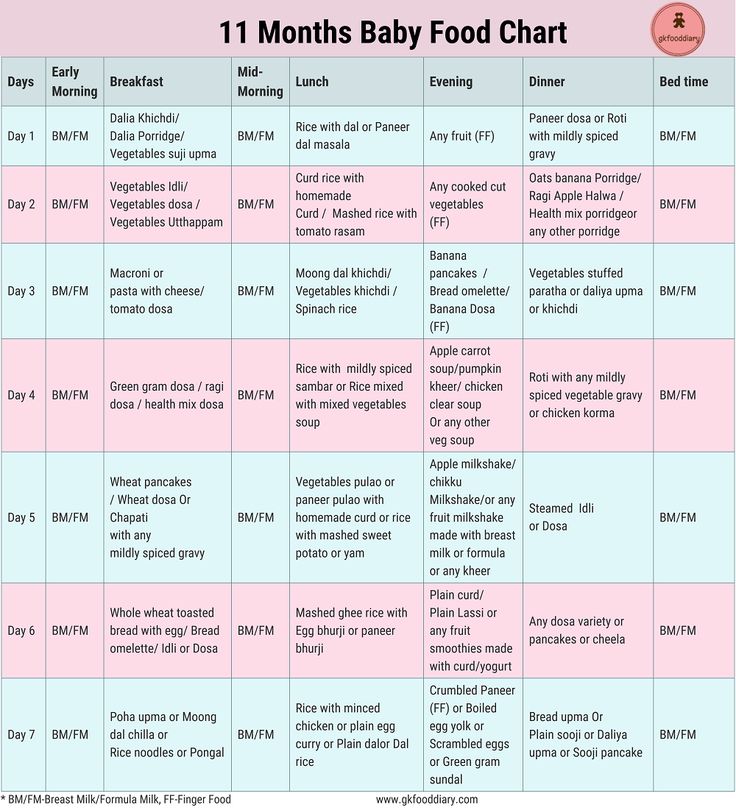 7
Oh, that hummus! How I love it, and therefore I do not allow myself to buy this snack in a store where it has been standing for more than a day. I'd rather do everything myself from fresh ingredients, with soul and love. ...more
Added by: Giulia Vetrina 5.0
Liver pancakes are one of the healthy lunch options for preschoolers. Together with the addition of mashed potatoes or boiled rice - the perfect nutritional balance. Take note! ...more
Added by: Oksana Ch. 03/31/2022
Rice porridge with pumpkin 4.4
Pumpkin is considered a very useful product. It has many vitamins. Ascorbic acid will boost immunity, B vitamins strengthen hair and nails. Pumpkin calms the nervous system. ...more
Added by: Jess 09/25/2012
3.8
Rice porridge cooked in a slow cooker is deliciously tender. Rice boils soft and becomes soft, but it does not lose its taste and useful qualities. Read a simple recipe with a photo.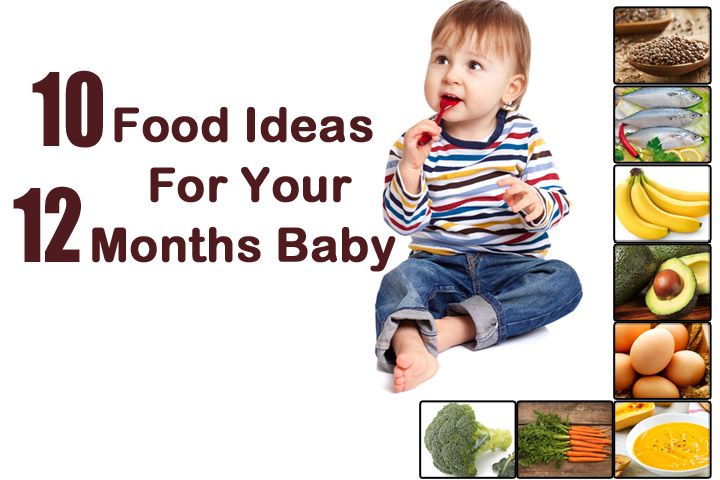 ...more
Added by: Liuka 03/26/2013
Smoothies for kids 4.5
Very tasty and healthy dessert for kids. Ready in minutes and eaten even faster. ...more
Added by: Arina Volskaya 03/19/2015
4.6
Very tasty and tender rice porridge with pumpkin. Thanks to the multicooker, it will not burn and will not "run away"! Great breakfast option for the whole family! ...more
Added by: Vika Vasilenko 10/19/2015
Buckwheat porridge 3.8
Buckwheat porridge is a tasty and healthy breakfast dish that is ideal for children. It cooks quickly and very simply. Cook it for your child for breakfast! ...more
Added by: Elena Alex 04/18/2017
4.0
To make ordinary porridge more varied, we offer a recipe for making milk porridge from rice and millet. This dish will be an ideal option for breakfast or dinner for both adults and children. ...more
Added by: Alexander Potapenko 01/27/2017
Pumpkin puree soup 4.