Baby beans food
The Ultimate Guide to Beans for Babies
Jump to Recipe
Beans are terrific first foods for babies! Here's how to cook and serve to your baby along with plenty of recipes to help make introducing beans easy and fun!
Jump to:
When can babies eat beans?
Health Benefits
Do beans make babies gassy?
Are beans safe for babies?
Types of Beans- which one is best?
But what about the antinutrients?
Soaking Beans
Cooking Methods
Canned Beans
How to Serve Beans to Babies (Baby Led Weaning)
Bean Recipes for Babies and Toddlers
Frequently Asked Questions
How to Store Cooked Beans
Cooking Beans for Babies (3 Methods)
When can babies eat beans?
If cooked to soft, beans can be offered to babies as soon as they're ready to start solids, usually around 6 months. It's important to remember that your baby is unique and that rather than going by the calendar, you need to make sure your baby is DEVELOPMENTALLY ready to start solids.
If you're unsure, be sure to grab my FREE handout!
Health Benefits
Beans are classified as a legume (also called pulses), along with peanuts, peas, and lentils. This is a family that packs a powerful punch when it comes to nutrition.
Beans are SO great for babies! They are loaded with the essential nutrients babies need to grow and thrive, including iron, zinc, folate, protein, carbohydrates, and fiber.
Be sure to pair them with vitamin C rich foods to greatly enhance the absorption of iron!
And while colorful fruits and vegetables are considered to be the best source of phytonutrients, beans are also a great source for these antioxidant, anti-inflammatory, and other health-promoting compounds.
Related: Best Iron-Rich Foods for Babies and Toddlers
Do beans make babies gassy?
Foods that are rich in fiber tend to cause gas. This list includes beans, cruciferous vegetables, oatmeal, prunes, peaches, and pears.
There's no need to avoid these foods completely as they offer so many beneficial nutrients that are essnetial for proper growth and development.
Not to mention, early introduction to a wide variety of flavors and textures is key in minimizing picky eating down the road.
Start by offering a small amount (1-2 tablespoons) and gradually serve more.
If your baby becomes gassy but doesn't seem to be in discomfort, there's no reason to worry. If your baby gets extra gassy after eating a certain bean, just don't overload them with those foods. You can also try different varieties as your baby may do better with certain beans than others.
For instance, my baby did well with all the beans that were served except for black beans. But after about 3 exposures, she seemed to tolerate just fine.
Are beans safe for babies?
Depending on the size and shape, beans can pose a choking risk. To reduce the risk, smash/flatten them, removing any skin that comes off. And follow the age-based serving suggestions shared below.
If you're cooking the beans rather than using canned, make sure they are soft and easily smushed between your thumb and forefinger.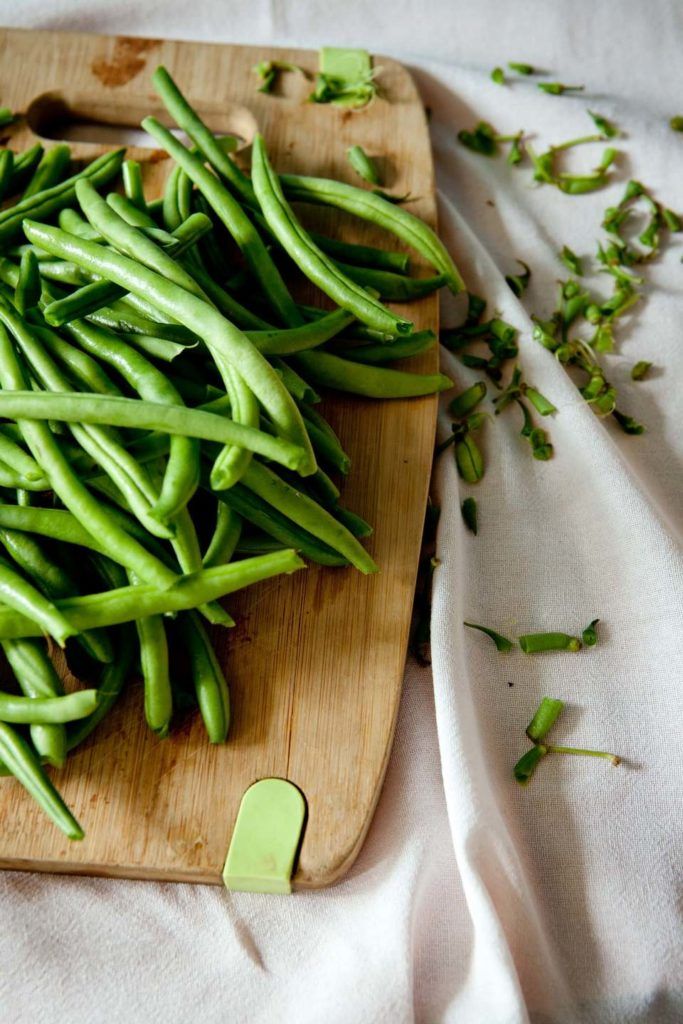 It's also very important that you ALWAYS serve food at the table where your baby is sitting upright at a 90 degree angle. Even foods that aren't considered to choking hazards can be dangerous if given while baby is lying down, crawling, walking, etc.
In regards to allergies, soybeans are one of the top allergens so be sure to introduce them separately. While it's not impossible, an allergy to the rest of the beans is rare.
What to do when baby won't eat
Types of Beans- which one is best?
Did you know that there are nearly 400 types of beans?! Here are the most common ones that you're likely to find at the stores.
Black Beans
Black eyed peas
Cannellini beans (or white Italian kidney beans)
Edamame
Garbanzo beans (chickpeas)
Great Northern Beans
Kidney beans
Pinto beans
ALL beans are fantastic for babies. I highlighted the two essential nutrients during the first year in the chart above, and as you can see, they are pretty similar in their nutritional profile.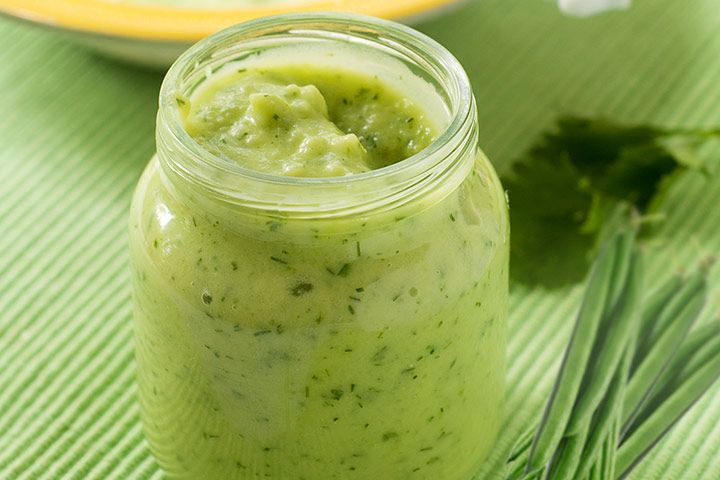 VARIETY is always best so give some love to as many beans as you can ;).
But what about the antinutrients?
It's true that legumes contain antinutrients, such as phytic acid, lectins, saponins, and tannins, that reduce the absorption of certain nutrients, including iron, zinc, and calcium. 
However, many other healthy foods, like grains, leafy greens, nuts, and seeds all contain antinutrients. So does this mean we should limit or avoid them? Of course not.
Instead, always aim for variety and balance! Unless beans are all you are serving to your baby, the benefits outweigh the risks of consuming antinutrients. 
Not to mention soaking and cooking will decrease the amount of antinutrients significantly.
All this to say, DON'T WORRY!
Soaking Beans
after soaking for 8 hours overnight
While it's an extra step, I highly recommend soaking. It will not only decrease cooking time but will also help the beans cook more evenly and make them easier to digest.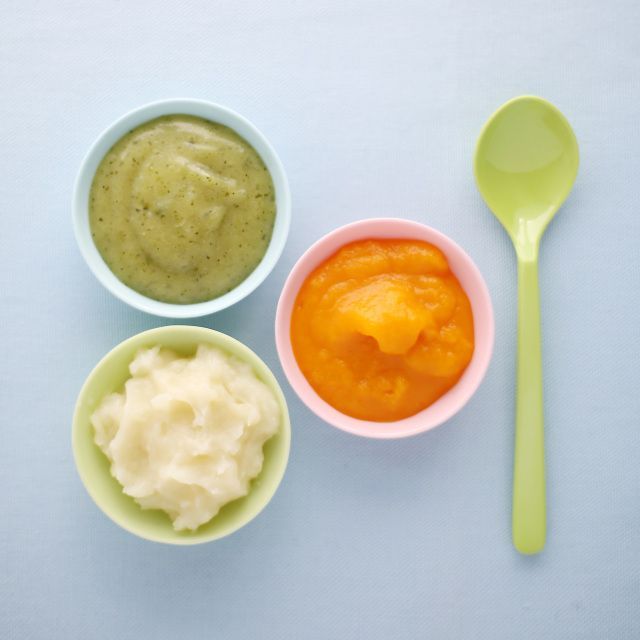 The beans will expand upon soaking so be sure to take this into account when choosing the size of the bowl.
Overnight soaking
Place dried beans in a large bowl, cover with water by 2 inches, discard any that float, and soak on the counter, covered, for at least 4 hours or overnight.
If soaking for more than 8 hours, transfer to the refrigerator. Drain and rinse before using.
Quick soaking
On the stove- Add beans to a pot and cover with water by 2 inches. Bring to a boil. Remove from heat and let soak for an hour. Drain and rinse before cooking.
Cooking Methods
Besides being nutrient dense, beans are inexpensive and last a long time in the pantry (hallelujah!).
Regardless of which method you choose, be sure to:
Sort through the beans to remove any debris or shriveled beans.
Rinse under running cold water to remove any surface dust or dirt
Cooking times will vary depending on the variety, age of the beans, and even the type of water you use.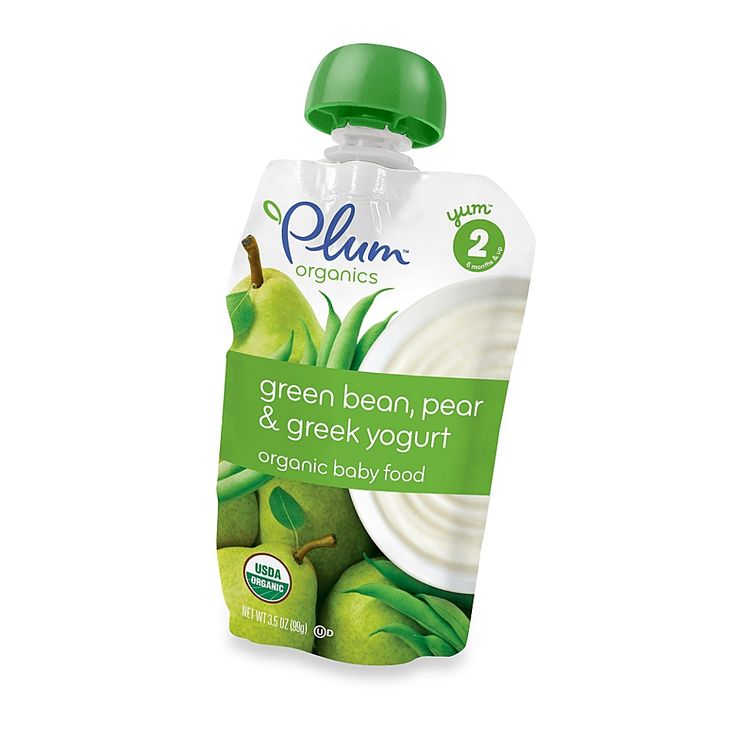 If your water has a lot of calcium, it can increase the time.
I've provided approximate cooking times. I encourage you to start checking for doneness at the beginning of the time range and then every 15 minutes thereafter.
Be sure to jot down the final cooking times somewhere for future reference.
On the Stove
Add beans to a pot and cover with at least 2 inches of water.
Bring to a boil. Then reduce heat to low and simmer, with lid slightly open, until tender.
Stir occasionally. Do NOT try to rush the process by cranking up the heat. You will end up with a mushy exterior and undercooked interior.
Low and steady for best results! Add more water as needed so that the beans stay submerged.
It will generally take about 1-2 hours to cook. Start checking for doneness after an hour.
Slow Cooker
Cover beans with 2 inches of water. Set to low and cook for 6-8 hours.
Note - Kidney beans in particular contain a large amount of a toxin called phytohaemagglutinin (or kidney bean lectins) that doesn't get destroyed when cooked in the slow cooker.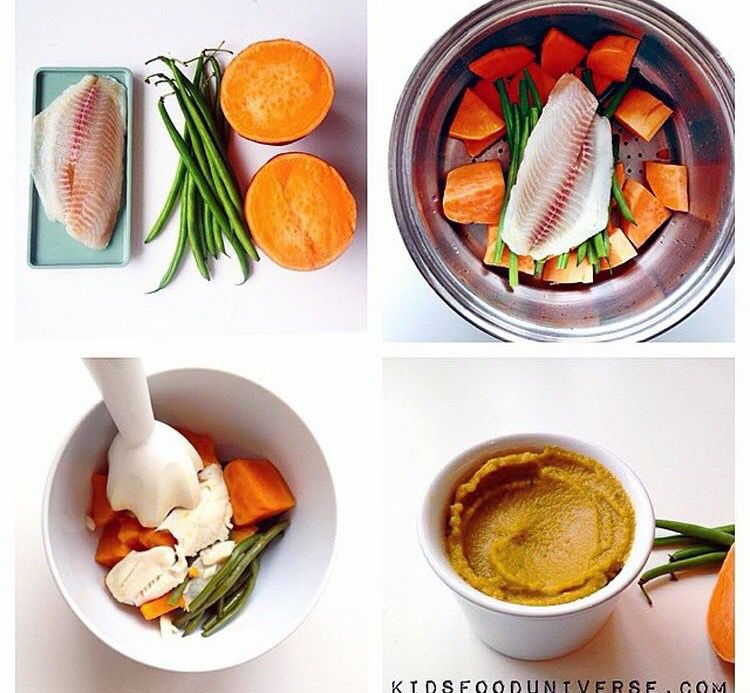 That's because the temperature never gets hot enough.
Therefore, be sure to soak and then boil for at least 10 minutes before adding to the slow cooker.
Instant Pot
Add beans to Instant pot and cover with water to about 2 inches above the beans. Stir, close the lid, and cook on high pressure for 8-15 minutes.
Allow pressure to release naturally for 15 minutes.
Here are the cooking times for the beans I cook most often:
Black beans: 8-10 minutes
Cannellini: 8-10 minutes
Chickpeas: 10-12 minutes
Canned Beans
While dried beans are less expensive, canned ones are so convenient and great time-savers since they are fully cooked. They are just as nutritious as the dried beans.
I used to cook them all the time, but now that I'm a mom of two, I will take all the help I can get!
Be sure to look for ones that are labeled "no salt added" or "low sodium" and that come with non-BPA lining. Rinsing them in running water can lower the sodium content even more.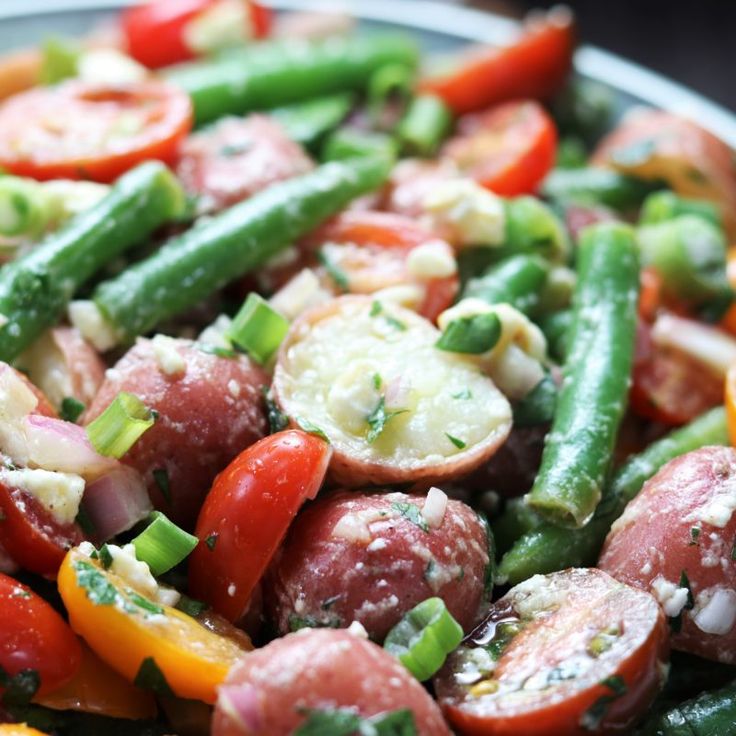 How to Serve Beans to Babies (Baby Led Weaning)
I could do a whole post on this as beans go well with so many different foods and flavors! Here are some EASY and nutritious ways to add them into your baby's diet.
6-9 months old:
You can try serving whole beans. Just be sure to flatten using your fingers or the back of a fork, removing any loose skin in the process. But if this makes you uncomfortable, don't do it! I am a big believer in know all things and then follow your heart.
You can also puree/blend or mash. The consistency is pretty thick and dry so add some breastmilk/formula to thin it out.
And here are some fun and EASY ways to boost nutrition and introduce your baby to a ton of flavors and texture in one bite. Add beans to:
Yogurt
Avocado
Mashed sweet potatoes
Mashed butternut squash
Oatmeal - follow the recipe and then add the beans once cooked
Lentils
Hummus/Dip (recipes linked below)
Pictured above are the exact meals I served to my baby during her first month of starting solids.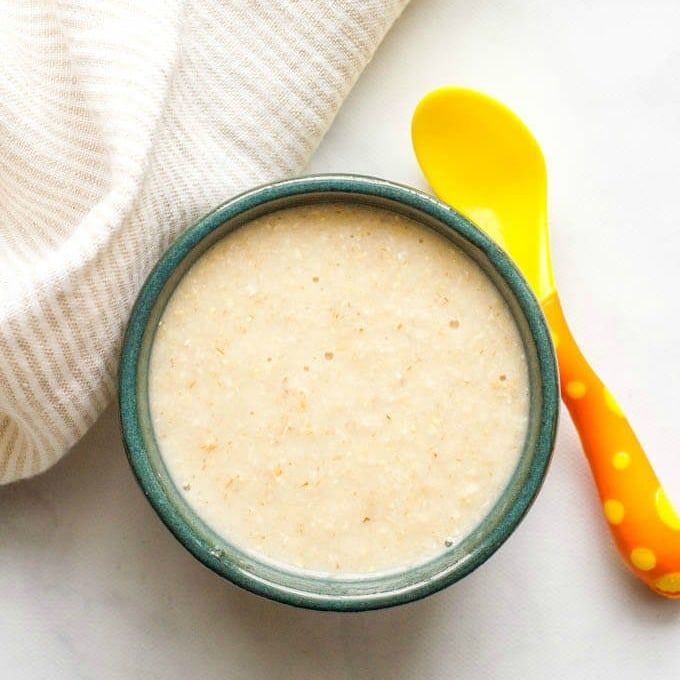 I actually filmed EVERYTHING I made for her as well as my toddler, husband, and me from Day 1 to Day 84 (so 3 months) in real time and turned it into an easy to access and follow program!
9+ months old:
I encourage you to continue offering mixed foods before your baby becomes more selective. If they've never had foods touching and mixed together, it will be much harder to get them to eat these later on. 
I've included plenty of family-friendly meals to help get you started! Continue to flatten chickpeas and all other round varieties.
If you haven't already, this is a good time to introduce utensils (linked our favorites).
12+ months old:
Anything goes at this age! My personal favorite is adding whole beans to my son's school lunch boxes. SOO easy and convenient.
Related: Lunchbox Ideas for Preschool
Bean Recipes for Babies and Toddlers
Dips/ Sauce
Broccoli Hummus
Beet Hummus
Yogurt Black Bean Dip
Beetroot Dip
Pumpkin seed spinach hummus
Nut -Free Broccoli White Bean Pesto
Finger Foods
Chickpea Veggie Cakes
Beet Muffins
Pumpkin Bean Muffins
Mexican Lentil Muffins
Sweet Potato Chickpea Cookies
Southwestern Oat Muffins
Lunch/Dinner
Pizza Quesadilla with vegetables
Chicken Quinoa Casserole
Cauliflower Chickpea Soup
Salmon Bean Salad
Vegan Creamy Tomato Pasta
Slow Cooker Lentil Chili
Vegetarian Mexican Lentils
African Peanut Stew
Instant Pot Multigrain Rice
Frequently Asked Questions
Are beans hard for babies to digest?
While highly nutritious, they contain a lot of fiber, which can cause gas and diarrhea, if given in large portions.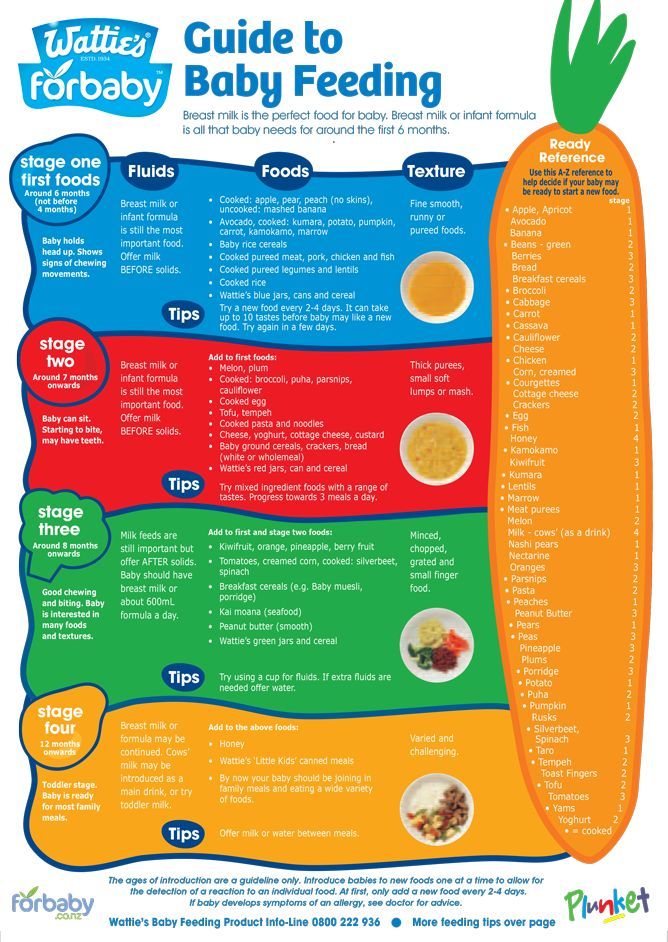 Therefore, when first introducing, start with 1-2 tablespoons and increase depending on your baby's response.
Can I season beans for babies?
Yes yes yes! Season away! I highly advise you to have fun with all kinds of herbs and spices. It's such an easy way to invite variety and flavor, without the use of salt.
Can babies eat beans everyday?
They can. But since offering a wide variety of flavors and textures is so crucial at this stage, be sure to switch it up by incorporating any of the serving suggestions I've provided above.
How much does 1 pound of dried beans make once cooked?
You will end up with around 6 cups of cooked beans, which is equivalent to 4 (15 ounce) cans. This is why cooking at home is much more economical.
How to Store Cooked Beans
In the refrigerator
You can transfer to an airtight container/jar with or without the cooking water.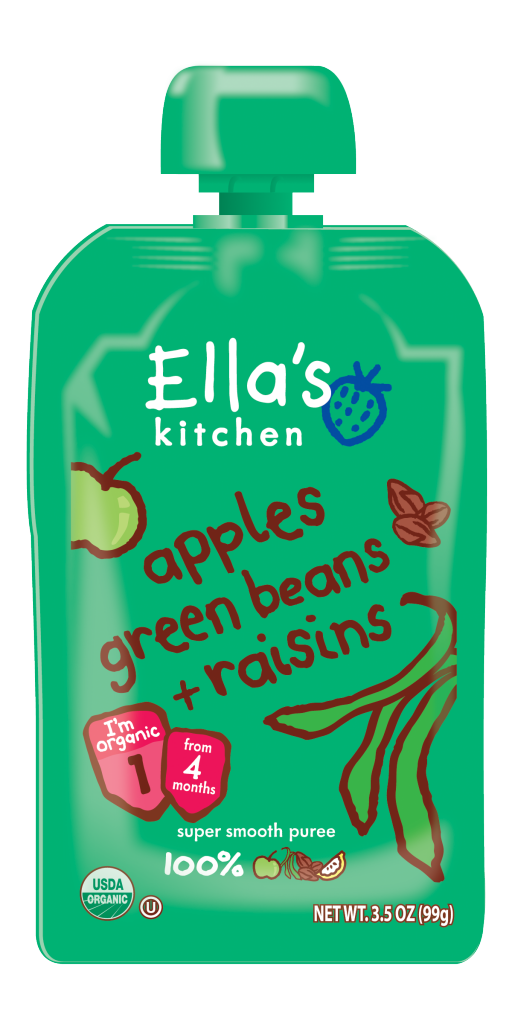 I've found that storing along with the liquid prevents the skins from drying out, but it's really up to you. If you intend to use for soup, the liquid also adds a nice yum factor.
Refrigerate for up to 5 days.
In the freezer
I recommend freezing in 1 ½ cup portions. A lot of recipes call for a 15 ounce can, which is roughly around 1 ½ cups.
If freezing with the cooking liquid, be sure to leave about 1 inch at the top for expansion.
Freeze for up to 3 months.
If freezing with the cooking liquid, be sure to leave about 1 inch at the top for expansion.
Do you want to minimize picky eating and set a solid foundation for a lifetime of healthy eating habits?
Check out this 3 month mastering self-feeding program! It's the closest thing to me being in your kitchen
Did you make this recipe? Leave a rating below and let me know how you liked the recipe! Your feedback means so much to me!
Cooking Beans for Babies (3 Methods)
Beans are terrific first foods for babies! Here are three methods for cooking dried beans.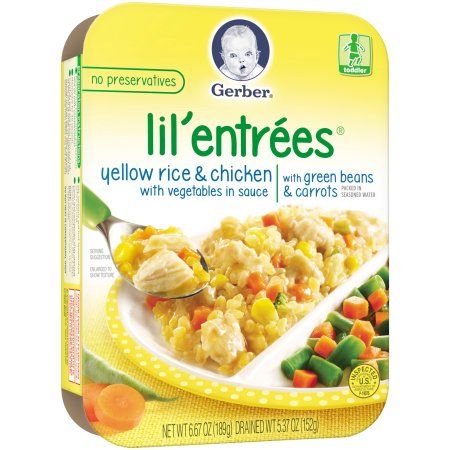 5 from 1 vote
Print Pin
Prep Time: 5 minutes
Cook Time: 1 hour
soaking time: 8 hours
Servings: 12 (makes about 6 cups)
Author: Min | MJ and Hungryman
▢ 1 pound (2 cups) dried beans
▢ Water or broth
Prepare the Beans
Sort through the beans to remove any debris or shriveled beans. Soak overnight or quick soak. Drain and rinse well.
On the Stove
Soak for at least 8 hours. Drain and rinse.

Place in a large pot and cover with water. Bring to a boil. Reduce the heat to a gentle simmer, and cook, covered with lid slightly ajar,. Skim off any foam that rises to the top.

It will generally take about 1-2 hours to cook. Start checking for doneness after an hour. Continue cooking until beans are tender.
Slow Cooker
Place beans in the bottom of the slow cooker. Cover beans with water. Close the lid and cook on low for 6-8 hours. See note if using red kidney beans.
Instant Pot
Add beans to the Instant Pot. Cover with water and stir. Close the lid, making sure to turn the steam release valve to the sealing position.

Set the cook time using the Pressure Cook or Manual button, at high pressure. Keep in mind the IP will take about 15-20 minutes to reach pressure before cooking begins.

Cook for 8-15 minutes, depending on the variety. Allow the pressure to release naturally for 15 minutes. This will help beans retain their shape and avoids the liquid from foaming up into the steam valve.

If you find that beans are not as soft as you want them to be, put the lid back on, making sure the release valve is set back to "sealing" and cook at high pressure for several more minutes.
When cooking beans for the first time, start checking for doneness at the start of the cook time range. Write it down for future reference.
If cooking kidney beans in the slow cooker, be sure to soak and then boil for at least 10 minutes before adding to the slow cooker to make them easier to digest.
To store:

In the fridge for up to 5 days in an airtight container with or without the cooking liquid.
In the freezer: recommend freezing in 1 ½ cup portions. Freeze for up to 3 months.
Calories: 129kcal | Carbohydrates: 24g | Protein: 8g | Fat: 1g | Sodium: 2mg | Fiber: 6g | Sugar: 1g | Calcium: 46mg | Iron: 2mg
Course Side
Cuisine American
Tried this Recipe? Tag me Today!Tag me @KidFriendly.Meals today!
Age to Introduce, Best Types, Benefits, and More
Beans are highly nutritious and an excellent source of many nutrients, including fiber, folate, magnesium, and plant-based protein.
Even though beans are well known for their health benefits, parents may wonder whether they're a good choice for babies.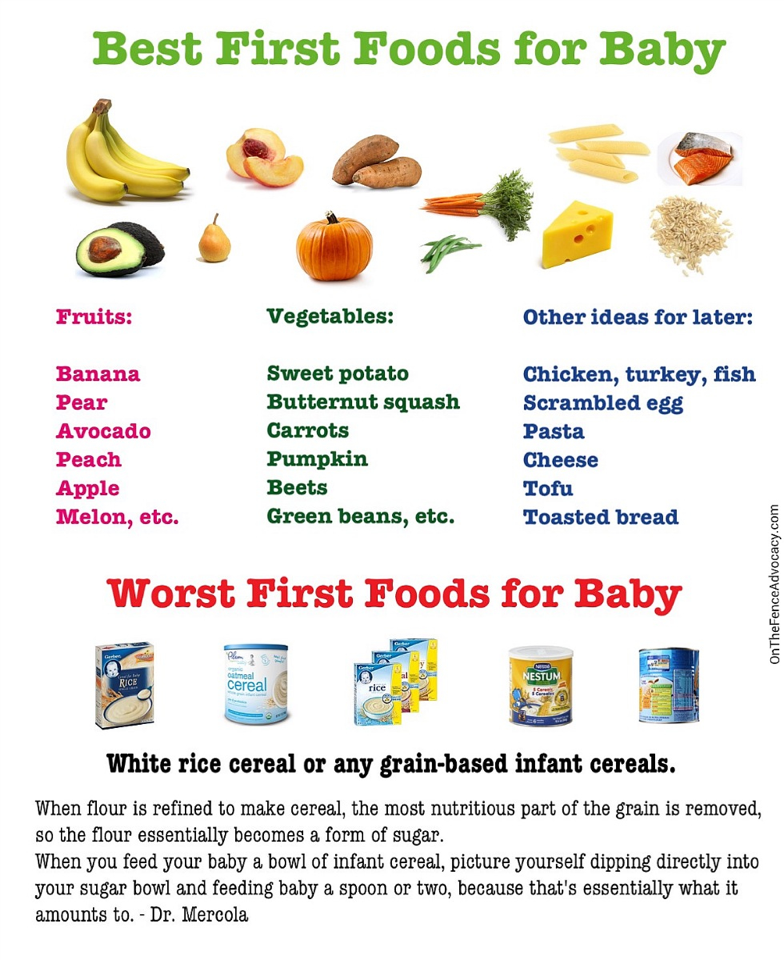 Here's look at the potential health benefits beans may provide your little one — and how to safely add them into your baby's increasingly diverse diet.
You can start introducing foods other than breast milk and formula to your little one around 6 months of age. After 6 months, it becomes more difficult for babies to get all the nutrients they need from milk alone. Plus, this is the age at which most babies are developmentally able to handle foods with textures and nutrient compositions that are different than those of milk.
Breast milk or formula should continue to be your baby's main calorie source.
In fact, it's suggested that breast milk and/or formula (or cow's milk after the age of 1) provide one-half of your baby's energy needs between the ages of 6 and 12 months, and one-third of their energy needs between the ages of 12 and 24 months.
Baby's first foods should be nutrient-dense and especially rich in several important nutrients, including iron, protein, and calcium.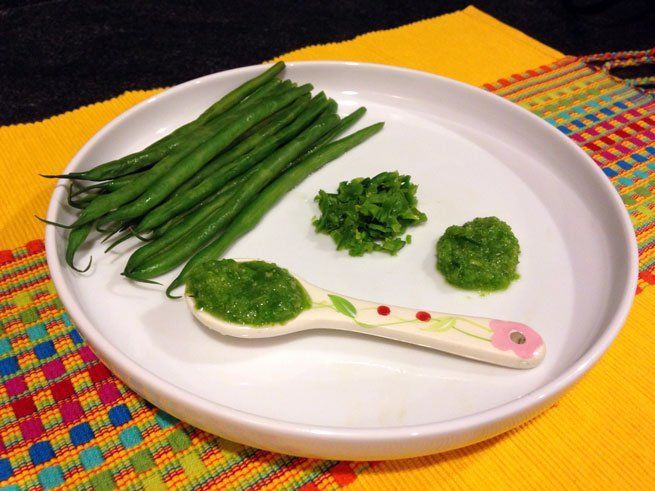 What's more, your baby's ability to handle foods of different sizes and textures changes as they age. While younger babies do best with puréed foods or pastes, older babies can typically handle foods of different sizes and textures, as long as the food is appropriately and safely presented.
Beans and lentils are a good choice for babies because they're:
nutrient-dense
soft
able to be puréed easily
typically bland
able to pair well with many different flavors
Beans can usually be added to your baby's diet around 7 to 10 months of age.
Beans are highly nutritious and associated with many health benefits. For example, beans offer an excellent source of fiber.
Adding fiber-rich foods like beans to your baby's diet can help reduce their risk of constipation and promote healthy bowel movements. Plus, the specific fibers found in beans help promote a healthy population of gut bacteria.
Also, studies show that babies and young children with high fiber intakes generally consume more nutrients — including iron, magnesium, and potassium — than babies and young children with lower fiber intakes.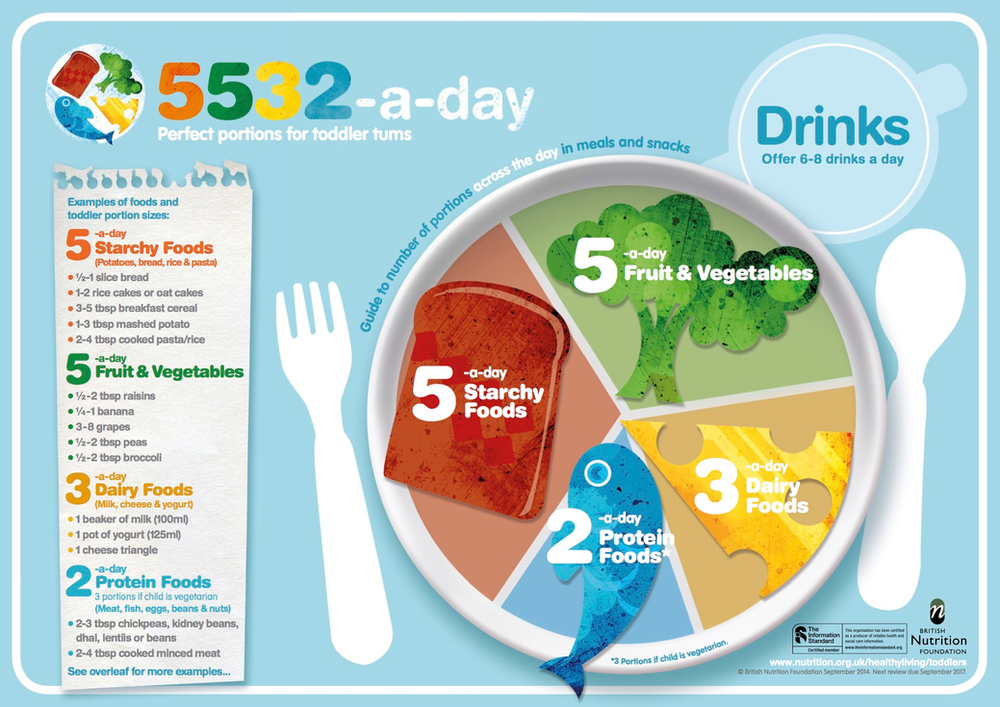 In addition to fiber, beans are packed with nutrients that are critical for your baby's health, including:
iron
magnesium
potassium
calcium
folate
zinc
They're also a great source of plant-based protein.
Even though beans are highly nutritious, they should be one of many foods that make up your baby's diet when weaning. The key to providing a balanced, nutritious diet for your baby is ensuring that they're exposed to an array of foods that offer a variety of nutrients.
There are a number of legumes, including beans and lentils, to choose from. Some good choices to offer your little one include:
black beans
garbanzo beans
kidney beans
pinto beans
red lentils
cannellini beans
Keep in mind that some legumes are associated with food allergies more than others. For example, peanuts and soybeans are common food allergens. According to the American Academy of Pediatrics, there are different recommendations regarding when to introduce these foods based on your baby's risk of allergy.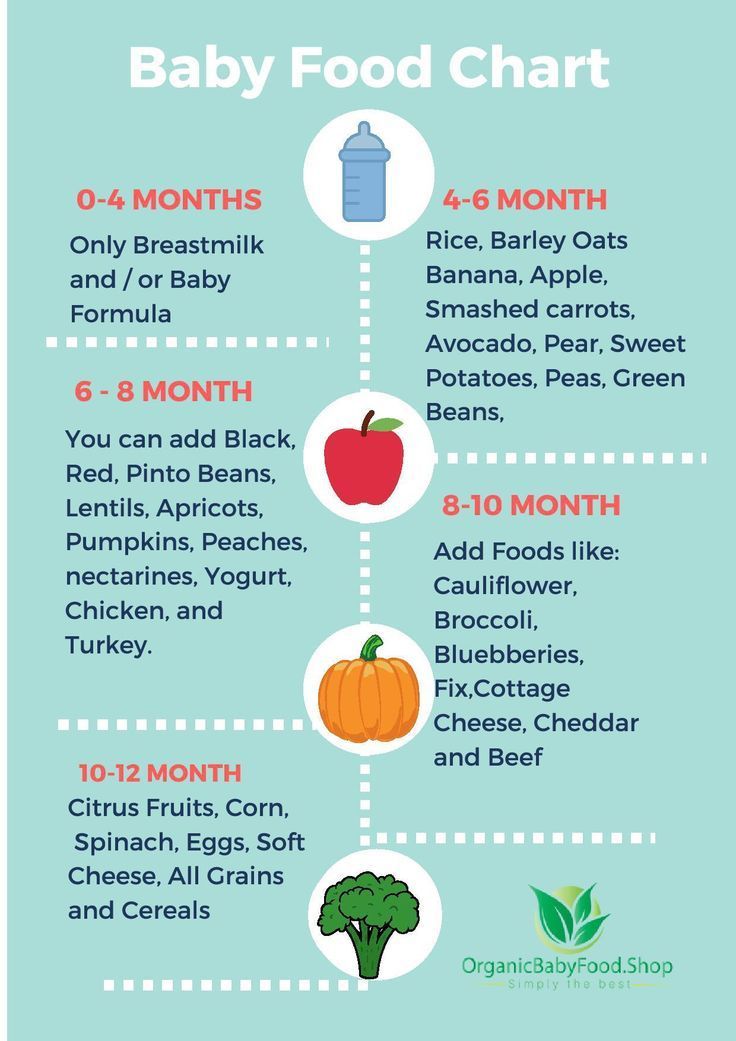 For this reason, it's best to consult your pediatrician for advice on when and how to introduce soybean and peanut products to your baby.
Choosing dried beans over canned beans may be the best option, as canned beans tend to be loaded with sodium that's unnecessary for you, let alone your little one. Bonus: Dried beans and lentils are usually more affordable.
Use simple preparations when introducing beans and lentils to your baby. Simply cooking the beans, puréeing or mashing them (depending on your baby's age), and offering them plain is best. Mixing them with a fruit, vegetable, or protein source that you know your baby likes may increase the chances of acceptance.
Beans and lentils contain compounds called antinutrients, such as phytic acid and lectins. Antinutrients can make it harder to digest some nutrients, such as iron, calcium, and magnesium.
Fortunately, prep methods like soaking, cooking, and sprouting significantly decrease antinutrients in beans and lentils.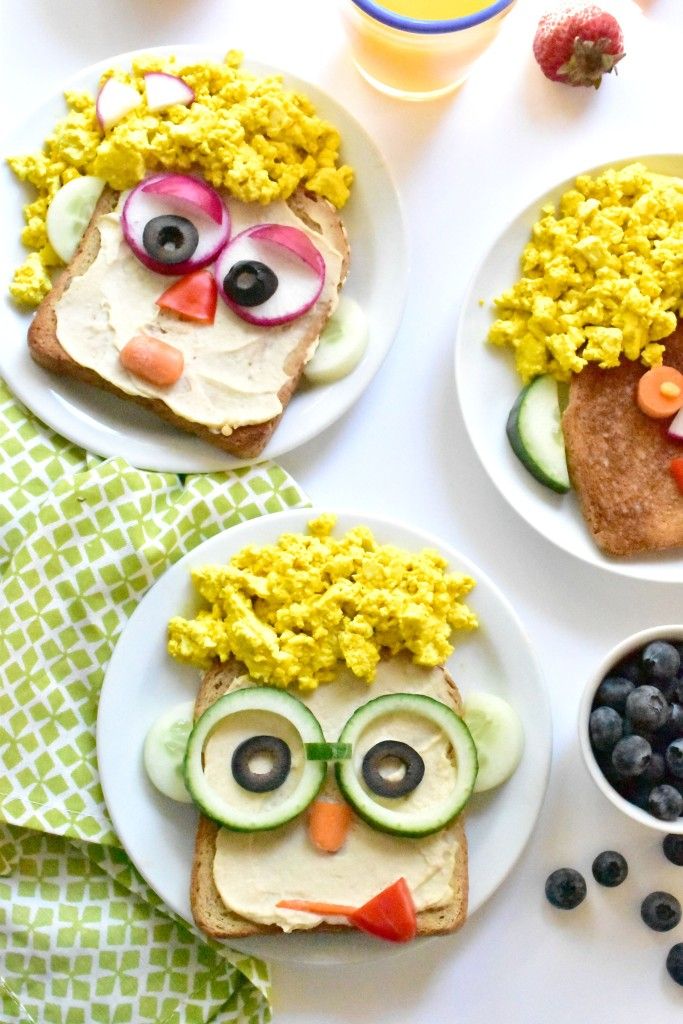 You can purchase sprouted legumes online or in natural food stores and prepare them as you would regular beans and lentils. You can also sprout seeds at home using these directions.
Thoroughly cook all sprouted beans and lentils before offering them to your little one to protect against foodborne illness.
Baby-led weaning (BLW) is a weaning method that involves letting your baby:
feed themselves
control which foods they would like to try
explore the textures and taste of different foods
Unlike traditional weaning, BLW skips puréed foods and instead starts with offering babies small pieces of whole foods from the start to encourage self-feeding. Although BLW has been linked to a variety of potential benefits, more research is needed to better understand both benefits and risks.
Beans are a popular food used by baby-led weaning enthusiasts. Beans and lentils can be made into mashes, bites, or simply smashed into smaller, more manageable bits.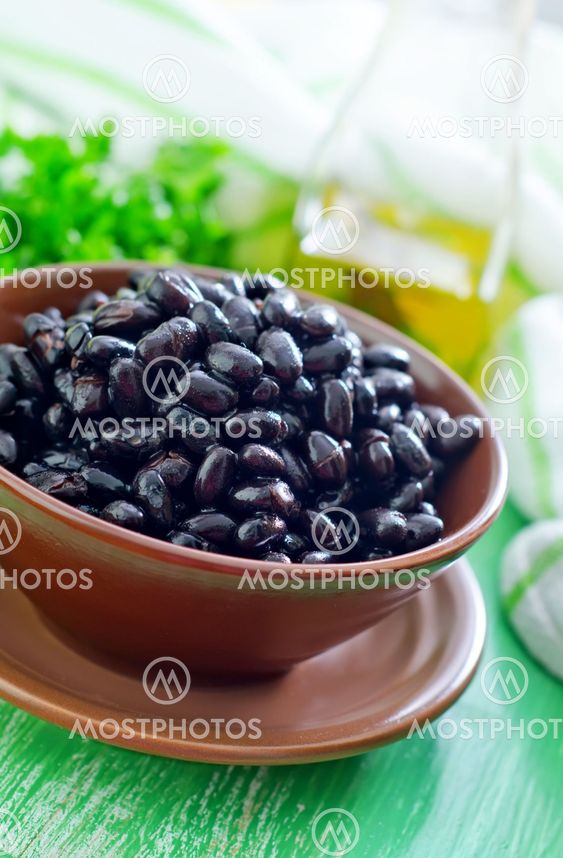 Making beans into a paste might be the safest bet for younger babies, as bean skins may get caught in your baby's mouth or throat.
Check with your doctor if you're unsure whether beans are a safe option for baby-led weaning.
There are a few things to consider before offering beans and lentils to your little one.
Beans are high in fiber and may cause digestive upset like gas and diarrhea if you give your baby too large of a portion. Start with a very small portion of a tablespoon or so when introducing beans to your baby and increase the portion over time.
Although beans are nutritious, they shouldn't comprise the bulk of your baby's diet. Remember to offer your baby a variety of nutrient-dense, whole foods to ensure they're getting plenty of nutrients.
Lastly, although soybeans and peanuts are common allergens, most beans and lentils are unlikely to cause an allergic reaction in your baby. However, it can happen, so it's always best to monitor your baby whenever you're introducing a new food into their diet.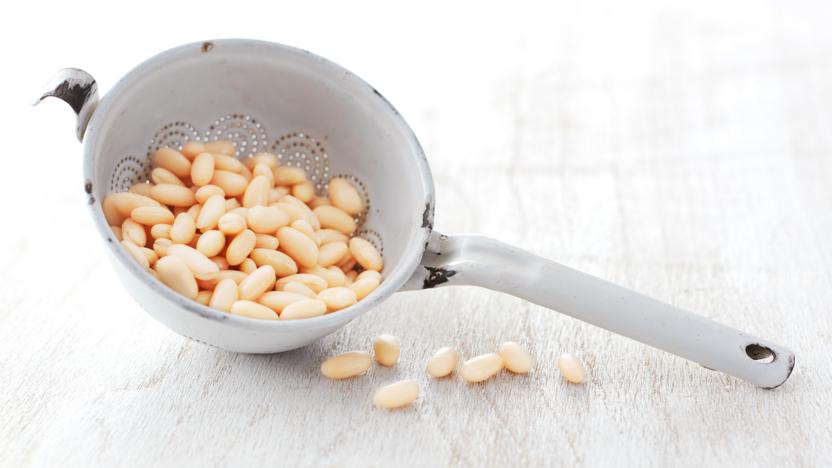 Beans can be a good choice for your baby's diet. However, it's essential to offer beans in safe and healthy ways that are appropriate for your baby's age.
If you have questions about adding beans to your baby's diet, talk to your pediatrician.
Calorie beans for children. Chemical composition and nutritional value.
Chemical composition and nutritional analysis
Nutritional value and chemical composition
"baby bean"
.
The table shows the content of nutrients (calories, proteins, fats, carbohydrates, vitamins and minerals) per 100 grams of the edible part.
| | | | | | |
| --- | --- | --- | --- | --- | --- |
| Nutrient | Number | Norm** | % of the norm in 100 g | % of the norm in 100 kcal | 100% normal |
| Calories | 79 kcal | 1684 kcal | 4. 7% | 5.9% | 2132 |
| Proteins | 4.7 g | 76 g | 6.2% | 7.8% | 1617 |
| Fats | 0.2 g | 56 g | 0.4% | 0.5% | 28000 g |
| Carbohydrates | 12.9 g | 219 g | 5.9% | 7.5% | 1698 |
Energy value baby beans is 79 kcal.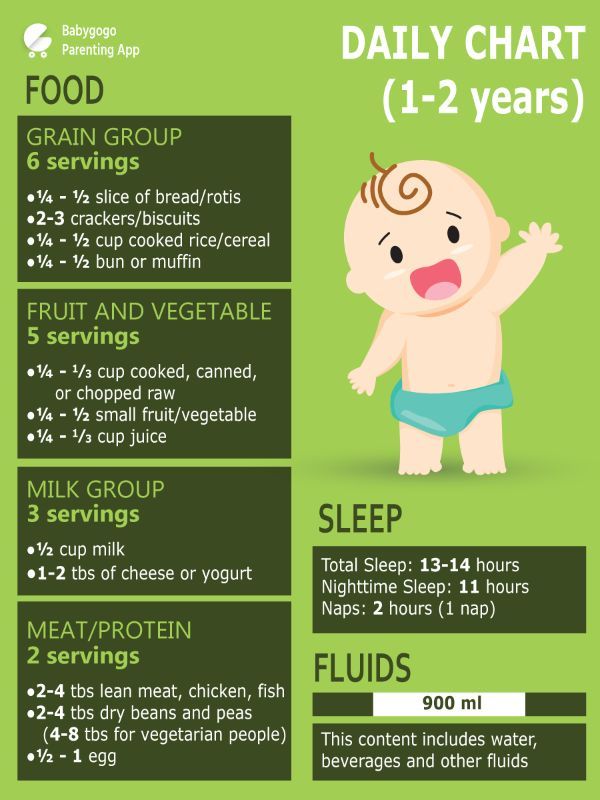 Primary source: Created in the application by the user. More.
** This table shows the average norms of vitamins and minerals for an adult. If you want to know the norms based on your gender, age and other factors, then use the application "My Healthy Diet"
Calorie content and chemical composition of other products
Optimum Nutrition, Platinum Tri-Celle Casein
Battered fish (perch)
buckle cab mor carcass without oil
Casein "Combat 100% casein"MP
Cheryomushki roll "Fair Person"
Charlotte with grated apples, layers. (About taste)
Barley milk porridge
Tilsiter cheese
tvorojnie maffini's izymom
homemade peanut butter
pilaf with chicken
Cappuccino bun relish
cutlets with cauliflower
Crab sticks (Meridian)
low-calorie marbled cheesecake
pork carbonate
pumpkin with pork
Bon Vita bar with cherries
sen soi seaweed
stew with cauliflower - 250
green mountain soup September 18,
pancakes
Basmati rice
Pumpkin seeds
Korean beef, fried
Imunocea
Pancake mince
Minced pancakes
Sundae Sam-po Eskimo vanilla
Pancakes with cottage cheese
18. 09.16 barley with meat
Herring Spread
Danissimo flavored pistachio ice cream
Strips Miratorg
Curd dessert Danissimo
poultry pâté
Riga bread
Balykovo bird
Processed cheese, larks
Grandma's cutlets combined
Chicken cutlets
Minced chicken in tomato sauce
Granmulino boiled pasta
Beef stew
Slavic honey cake
Sate eggplant+mushrooms+tomatoes
Crispy rolls with cabbage (Fruhlingsrollen)
pancakes 4
Pumpkin Pie
Borsch Glavsup
Bar Power System Coconut
Cucumber, tomato and cabbage salad
Pancake dough
Ice cream tycoon chocolate truffle
Zucchini puree
Julien (Olesya)
Vegetable soup with meatballs
Kuchen mit Kefir
4 GRAIN PORRIDGE
Onion fried for pasties
Lozenges for sore throat
Khachapuri with suluguni
curd cream cheese Violetta
Forshmak
bread "Kamensky"
spicy white beans Frau March
peasant spread
Pickle
Chicken 18-09
Soup rass
Smoked-boiled broiler chicken breast
lentils with mushrooms
Mince for yeast-free meat patties
Boletus boletus
zucchini scones
beer T
Yeast-free pastry with minced meat and onions
duck breast without skin and fat
chicken in orange honey marinade
duck breast baked skinless
lomo machado
Buckwheat with meat
Pollack cutlets
Volume pasta museums without starch
Pea soup
Yeast-free pastry with potatoes
Cucumber and tomato salad with nat yoghurt 50/50/20
pea soup
Rye bran
Salad (beans, sweet peppers, corn, vegetable oil 30/30/30/5
Balish with chicken
Milk dessert Warm ice cream.
bird
Viennese cake
Broken glass jelly.
Jelly
Basil Pesto "Dolmio"
Balish with chicken
Mineral water Donat
chocolate with fondant-cream filling
Tags:
baby beans
calories 79 kcal, chemical composition, nutritional value, vitamins, minerals
Calculators
Flax string beans.
Toy food for children's kitchen. fabric vegetables
Bestseller
Certified Seller
1 review Write a review
Production time: 5-7 days
message seller
Write a review
Ivanovo (945 Sales
Quantity:
Description
All vendor products
Shipping and Payment
How to buy
Reviews
Shop policy
Realistic bananas to play as a chef in a children's kitchen or a salesman in a toy supermarket.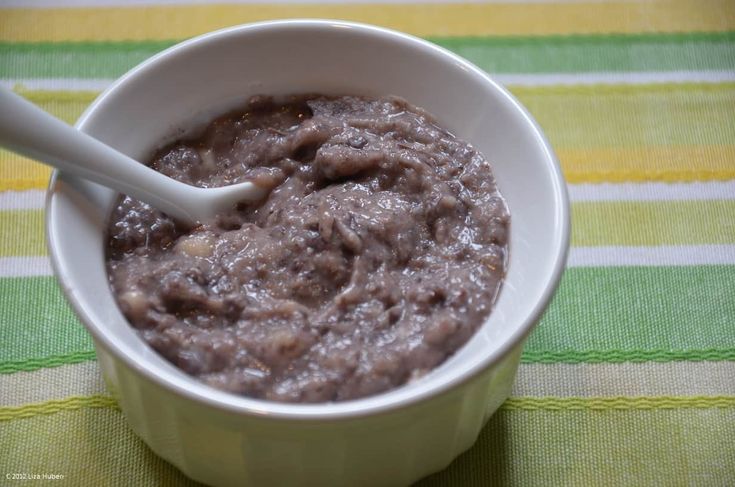 Sewn from linen, filled with hypoallergenic filler.
Size approx. 17 cm
Bright fruits can be the decor of a child's room.

The price is for 1 piece.
You may also be interested in a new product in my store - a set of 7 different fruits at a bargain price.

The toy does not contain glue, sharp objects.
The toy is not edible. Designed to play for children over 3 years old or for decoration.
Filling synthetic down, 100% polyester.
______________________________________
Care Instructions: Hand wash gently with baby soap or baby detergent. Do not use bleach or dry cleaning. Products do not need ironing, but if you still want to iron them, do it at a temperature not exceeding 110 degrees.
 Worldwide shipping by Russian post. Shipping cost is calculated individually for each order. Delivery time from 3 weeks - up to 6 weeks. 
You can buy the product you like in a few easy steps:
Click the Add to Cart button found on the listing page for the item you want to buy.
If you want to continue shopping, click the Continue Shopping button. If you want to proceed with your order click the Checkout button.
Indicate how you want to pay for the item and fill in form with your delivery information
If you want, type a note to the seller in the Notes section.
Click the Proceed to Checkout button.
Order confirm: Payment for the order within 3 days from the date of order confirmation.
Return conditions:
Payment terms: Always 100% prepayment.
Shipping terms: The finished order is dispatched within 1-3 business days. The time and cost of delivery is determined by the conditions of Russian Post.
Return policy: Goods made to order cannot be returned.