Baby breathing problems when feeding
Aspiration in Babies and Children
ABOUT CAUSES DIAGNOSIS TREATMENT NEXT STEPS
What is aspiration in babies and children?
Aspiration is when something enters the airway or lungs by accident. It may be food, liquid, or some other material. This can cause serious health problems, such as pneumonia. Aspiration can happen when a person has trouble swallowing normally. This is known as dysphagia. It can also happen if a child has gastroesophageal reflux disease (GERD). This is when the contents of the stomach come back up into the throat.
When your child swallows food, it passes from the mouth down into the throat. This is called the pharynx. From there, the food moves down through a long tube (esophagus) and into the stomach. This journey is made possible by a series of actions from the muscles in these areas.
If your child has dysphagia, the muscles don't work normally. They cause problems with the swallowing process.
The pharynx is also part of the system that brings air into the lungs. When a person breathes, air enters the mouth and moves into the pharynx. The air then goes down into the main airway (trachea) and into the lungs. A flap of tissue called the epiglottis sits over the top of the trachea. This flap blocks food and drink from going down into the trachea when your child swallows. But in some cases, food or drink can enter the trachea. It may go down as your child swallows. Or it may come back up from the stomach. A child with dysphagia is much more likely to aspirate. A child with a developmental or health problem is more likely to have dysphagia.
Aspiration can happen during a feeding or meal. And it can happen after a feeding or meal. This is common in babies and children with certain health conditions. Aspiration can also happen at any time when your child swallows saliva.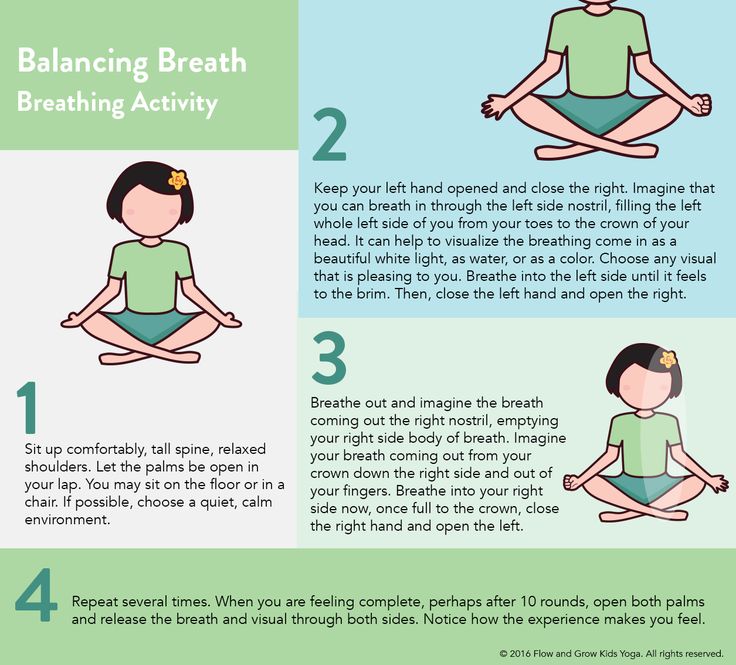 If your child aspirates a small amount of material, it may not cause much harm. This can happen in children who don't have a health problem. It can happen when eating, sleeping, or talking. But aspiration that happens often or in a large amount can be serious.
What causes aspiration in babies and children?
Aspiration is often caused by dysphagia. This is when the muscles don't work normally in the throat and lead to swallowing problems. Different medical conditions can lead to this, such as:
Abnormal anatomy, such as a cleft palate or a problem in the esophagus
Delayed growth, from premature birth or a condition such as Down syndrome
Brain damage or other problems, such as from cerebral palsy or infection
Problems with the cranial nerves that control the muscles of swallowing
Neuromuscular disease, such as spinal muscular atrophy
Medical procedures, such as a nasogastric tube or a tracheostomy
Gastroesophageal reflux disease (GERD) can also cause aspiration.
This is when the contents of the stomach come back up into the throat.
What are the symptoms of aspiration in babies and children?
Aspiration can cause signs and symptoms in a baby such as:
Weak sucking
Choking or coughing while feeding
Other signs of feeding trouble, like a red face, watery eyes, or facial grimaces
Stopping breathing while feeding
Faster breathing while feeding
Voice or breathing that sounds wet after feeding
Slight fever after feedings
Wheezing and other breathing problems
Repeated lung or airway infections
And aspiration can cause signs and symptoms in an older child such as:
Choking or coughing while eating
Voice that sounds wet after eating
Slight fever after meals
Complaints of food feeling stuck or coming back up
Wheezing and other breathing problems
Repeated lung or airway infections
Signs and symptoms can happen right after eating.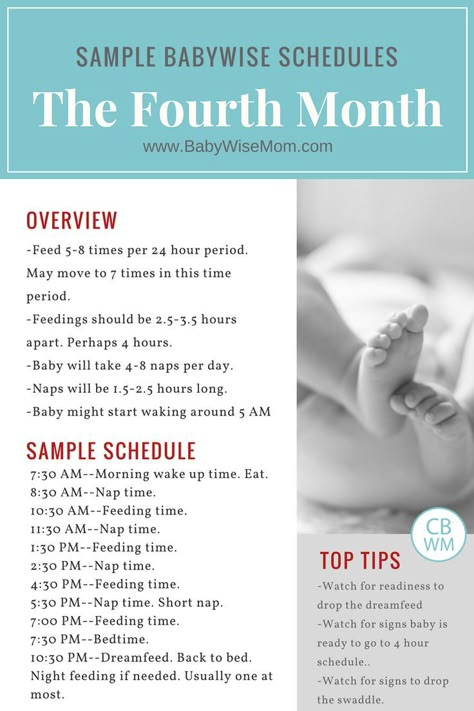 Or they may happen over time. Your child may not have all of these signs and symptoms. The signs and symptoms may depend on the age of your child, and how often and how much your child aspirates.
Some children who aspirate do not have any signs or symptoms. This is called silent aspiration.
How is aspiration in babies and children diagnosed?
Your child will need to be checked for aspiration if he or she has:
Any signs or symptoms of aspiration
Health problem that can cause trouble swallowing
GERD
The healthcare provider will ask about your child's medical history and symptoms. This may be done by a speech-language pathologist (SLP). The SLP may ask about what foods or drink cause problems, and when your child's symptoms happen. He or she may want to watch your child during a feeding.
Your child may also need tests. These can check for problems and show if food and fluid is going into your child's lungs.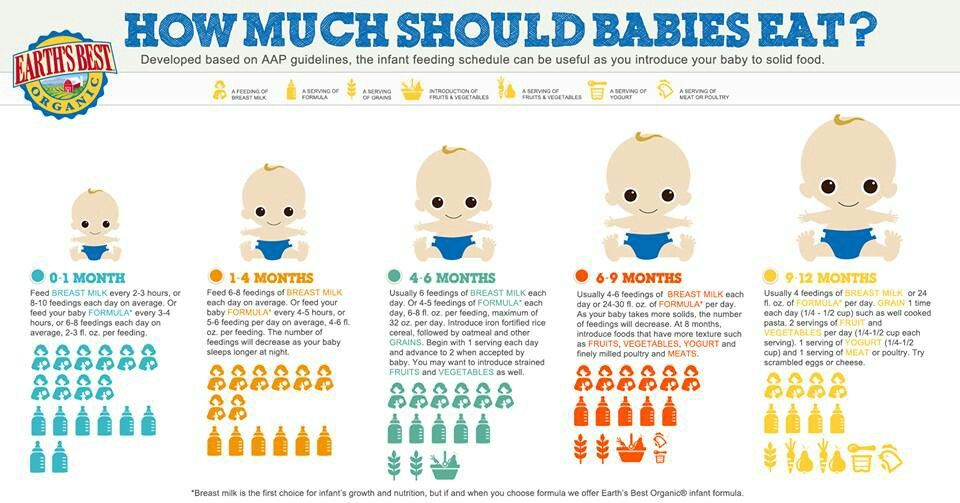 The tests may include:
Chest X-ray or CT scan
Modified barium swallow test (MBS)
Fiber optic endoscopic evaluation of swallowing (FEES)
How is aspiration in babies and children treated?
Treatment for aspiration may vary depending on the cause and severity. Treatments for your child may include:
Making changes in position and posture during meals
Changing the thickness of liquids
Changing the types of foods in your child's diet
Doing exercises to help with swallowing (for an older child)
Medicines for GERD
Medicines or Botox injection for children who make excess saliva
Surgery to reduce reflux
Surgery to correct a problem such as a cleft palate
If your child still has a high risk of aspiration despite these methods, he or she may need a special tube to help with eating for a while.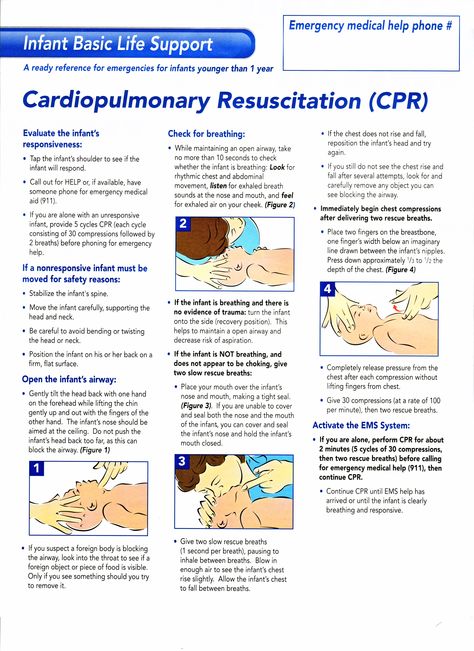 The feeding tube will help your child get good nutrition until his or her risk of aspiration improves. Your child will not eat or drink normally until the tube is removed. A thin tube may be put through the nose down into the stomach. This is called a nasogastric tube. This may be used for a short time while other treatment is considered. Or a tube may be put directly into your child's stomach during a surgery. This is called a gastrostomy tube.
In some children, aspiration lessens over time. In other cases, a child may need more treatment to address the cause. Your child's healthcare providers will carefully watch your child so that he or she can return to normal eating as soon as possible.
Talk with your child's healthcare provider if your child has a tracheostomy tube. You may need to suction food or liquid from the tube.
What are possible complications of aspiration in babies and children?
A major complication of aspiration is harm to the lungs.
When food, drink, or stomach contents make its way into your child's lungs, it can damage the tissues there. The damage can sometimes be severe. Aspiration also increases the risk of pneumonia. This is an infection of the lungs that causes fluid to build up in the lungs. Pneumonia needs to be treated with antibiotics. In some cases, it may cause death.
Other possible complications from aspiration include:
Dehydration
Malnutrition
Weight loss
Increased risk of other illness
When should I call my child's healthcare provider?
Let your child's healthcare provider know right away if your child has any signs or symptoms of aspiration. It needs to be treated as soon as possible.
Key points about aspiration in babies and children
Aspiration is when something enters the airway or lungs by accident. It may be food, liquid, or some other material. This can cause serious health problems, such as pneumonia.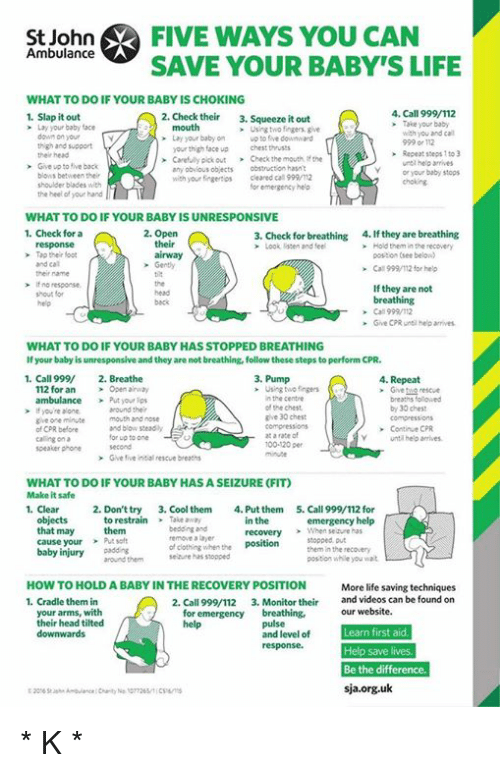 Aspiration can happen when a child has trouble swallowing normally. This is known as dysphagia.
Your child might have aspiration caused by problems with growth, development, or certain health conditions.
Your child may have a signs such as breathing problems and a wet-sounding voice after meals.
Some children with aspiration don't have any signs or symptoms. This is known as silent aspiration.
If your child has any symptoms of aspiration, he or she needs to be checked and treated right away.
Aspiration may be treated by addressing the cause of dysphagia. It can also be managed with methods to help your child feed better.
Next steps
Tips to help you get the most from a visit to your child's healthcare provider:
Know the reason for the visit and what you want to happen.
Before your visit, write down questions you want answered.
At the visit, write down the name of a new diagnosis, and any new medicines, treatments, or tests. Also write down any new instructions your provider gives you for your child.
Know why a new medicine or treatment is prescribed and how it will help your child. Also know what the side effects are.
Ask if your child's condition can be treated in other ways.
Know why a test or procedure is recommended and what the results could mean.
Know what to expect if your child does not take the medicine or have the test or procedure.
If your child has a follow-up appointment, write down the date, time, and purpose for that visit.
Know how you can contact your child's provider after office hours. This is important if your child becomes ill and you have questions or need advice.
Laryngomalacia (for Parents) - Nemours KidsHealth
What Is Laryngomalacia?
Laryngomalacia is a common cause of noisy breathing in infants.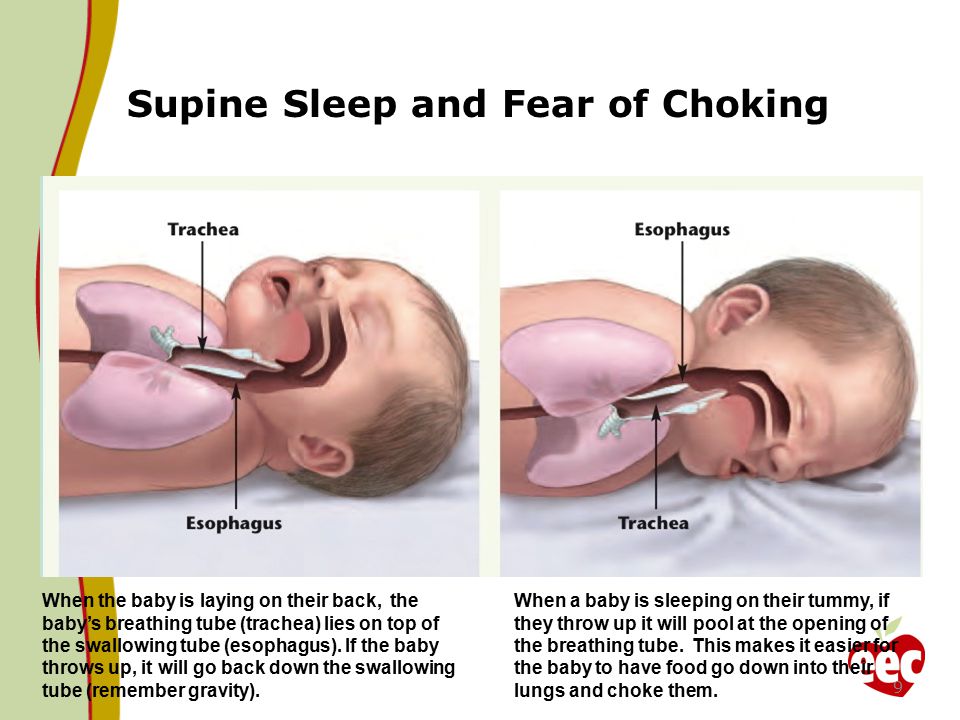 It happens when a baby's larynx (or voice box) is soft and floppy. When the baby takes a breath, the part of the larynx above the vocal cords falls in and temporarily blocks the baby's airway.
Laryngomalacia (luh-ring-oh-muh-LAY-shuh) usually gets better on its own by the time a baby is 1 year old.
What Are the Signs & Symptoms of Laryngomalacia?
Babies with laryngomalacia make a harsh, squeaky sound when breathing in. This sound, called stridor, can start as soon as the baby is born or, more often, in the first few weeks after birth. Symptoms usually get worse over several months.
Most babies with laryngomalacia do not have trouble breathing or feeding, even though their breathing is noisy. Breathing usually gets noisier when the baby is crying, feeding, sleeping, lying down, or has an upper respiratory infection.
Most babies with the condition have mild symptoms. A baby whose symptoms are more serious might have:
trouble breathing (look for tugging in at neck or stomach)
feeding problems
poor weight gain
breathing pauses (apnea)
blue skin or lip color (cyanosis)
Call the doctor right away if your baby has these symptoms or breathing suddenly gets worse.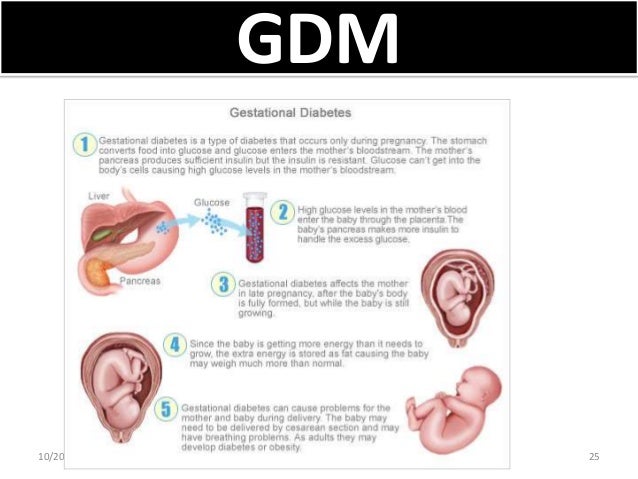 Babies with laryngomalacia often have gastroesophageal reflux (GER). This happens when food and acid go back up into the esophagus. If stomach acid reaches the voice box, symptoms may get worse. Formulas or medicines to help with reflux may help with breathing symptoms.
What Causes Laryngomalacia?
Doctors don't know what causes laryngomalacia, but it may have something to do with how the voice box formed before the baby was born. The muscles supporting the voice box may be weak or don't coordinate well with breathing. Gastroesophageal reflux may also play a role.
How Is Laryngomalacia Diagnosed?
Doctors often suspect laryngomalacia at birth or soon after based on the baby's symptoms and an exam. To confirm the diagnosis, a pediatric ear, nose, and throat (ENT) specialist will do a procedure called flexible laryngoscopy. To do this, the doctor passes a thin tube through the baby's nose or mouth to look at the airway and vocal cords in the voice box.
The doctor may check oxygen levels and order other tests to check for swallowing problems or GER.
The baby's good weight gain and growth are very important.
How Is Laryngomalacia Treated?
Most of the time, laryngomalacia gets better on its own, usually by a baby's first birthday. Doctors will do regular exams to check the baby's breathing and weight. Because most babies also have GER, doctors usually prescribe anti-reflux medicine.
A baby who has severe breathing problems or poor growth may need a surgery called supraglottoplasty (soo-pruh-GLOT-oh-plass-tee). Doctors do this procedure through the baby's mouth to tighten the floppy tissue above the voice box. This will improve the baby's feeding and breathing.
What Else Should I Know?
Noisy breathing and other laryngomalacia symptoms usually get worse over several months, then start to improve after 3–6 months. Symptoms clear up completely in most kids. Occasionally, an older child with a history of laryngomalacia may have noisy breathing while exercising, during a viral infection, or when sleeping.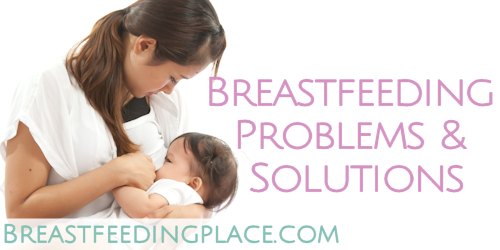 Reviewed by: Steven M. Andreoli, MD
Date reviewed: October 2019
The baby gets tired quickly when feeding and breathes often: symptoms, diagnosis
With the advent of the baby, all the mother's attention is focused on feeding the baby. After all, I really want the baby to gain weight well. But often during feeding, a woman notices that the baby gets tired quickly. In such a situation, the baby's breathing quickens, which prevents him from eating the prescribed norm. If such a picture is observed with frightening frequency, it is necessary to find out the cause of the problem.
In pediatric cardiology, there are several important signs that indicate heart problems in a young patient. The children's cardiologist of the multidisciplinary center "Edkarik" will be able to figure out what caused the difficulties in feeding. At the first negative symptoms in the baby, parents should contact us to exclude the presence of a serious heart pathology in the crumbs.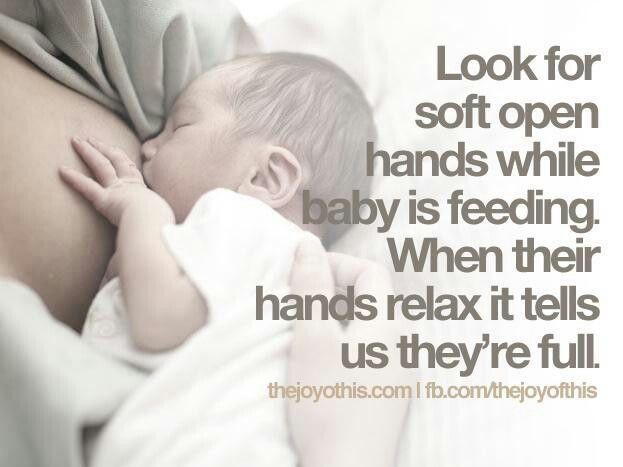 Features of breathing in infants
It should be noted right away that difficulty breathing during feeding is not always an indicator of an existing heart pathology. Such a symptom is typical for respiratory diseases, breathing difficulties may be associated with structural features of the nasal septum. This problem is often observed in the first weeks due to undeveloped breasts in the mother. The child has to make every effort to get the right portion of food. Therefore, he quickly gets tired, and his breathing goes astray from the normal rhythm.
The breathing of children in the first months of life has its own characteristics. Babies need twice the amount of oxygen, but their respiratory system is not yet fully formed. Certain difficulties in the respiratory function are imposed by narrow nasal passages and weakness of the pectoral muscles. Therefore, breathing in children up to a year is uneven. The child often takes quick breaths, so his breathing is shallow and intermittent.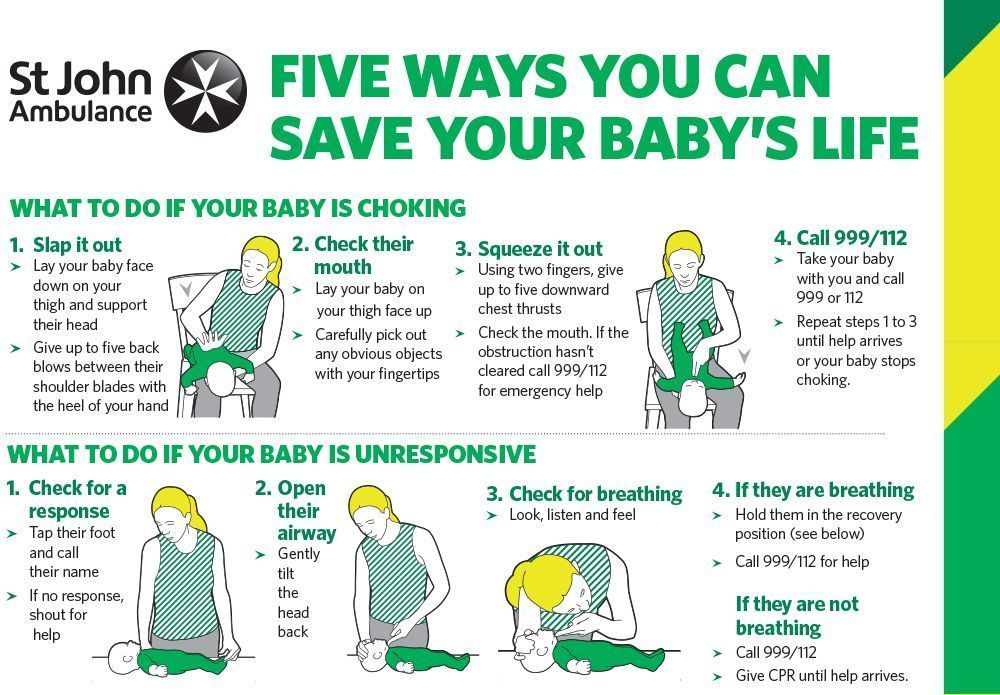 The norm of respiratory movements in babies of the first month of life is 40-60, from the end of the fourth week and up to 3 months - up to 45, in the period of 4-6 months - 35-40. By the year, the baby is already taking about 30-35 breaths per minute, which is considered the norm.
Mom can determine the respiratory rate on her own. To do this, put the baby on his back, and use a stopwatch to count the number of breaths. Since babies "breathe" with their tummies, such a calculation is easy to make. The main condition for performing this procedure is that the child must be calm.
---
When there is no reason to worry
The nervous system of young children is still imperfect, so they cannot control their breathing. During active games and crying, the frequency of respiratory movements increases, and in a dream they often sniffle. If such features are observed sporadically, you should not worry. The sniffing nose can be washed with boiled water, and then carefully remove the dried mucus.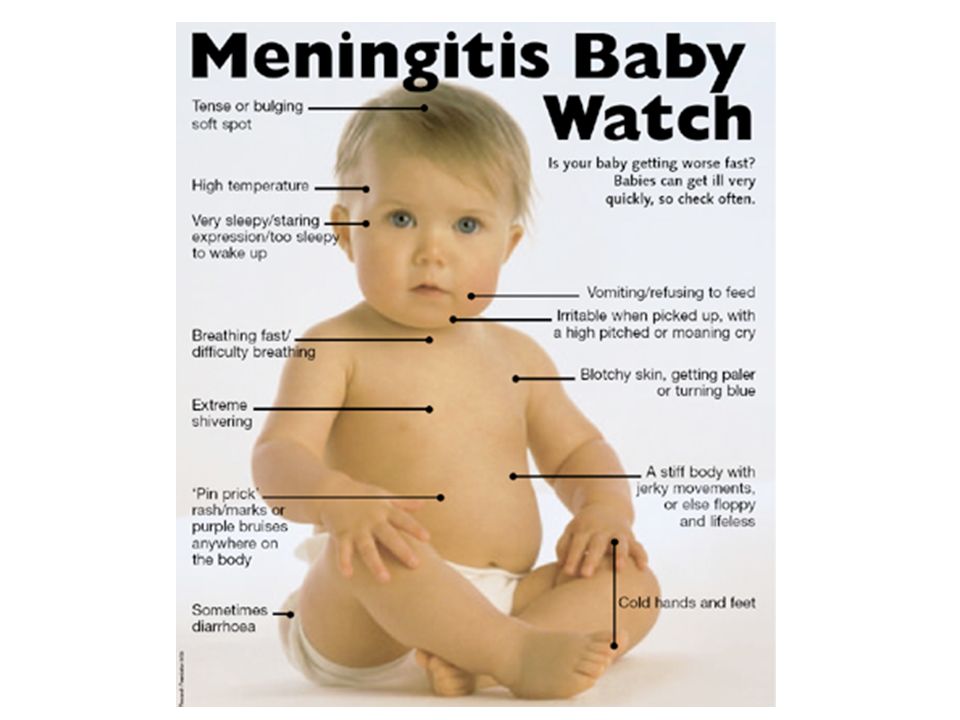 ---
What should cause alarm
You need to see a doctor if the baby:
holds his breath for a long time;
makes noisy exhalations;
if breathing is accompanied by wheezing and wheezing.
Typically, such symptoms can be traced against the background of an acute period of respiratory diseases. Timely treatment will help to quickly eliminate these negative signs, after which the child will be able to breastfeed normally again.
---
Which symptoms require special attention
We have listed physiological breathing problems. But sometimes the situation is much more serious than the usual runny nose. We list the signs that should be a strong argument for parents to urgently visit a pediatric cardiologist.
If holding the breath during feeding is accompanied by a blue nasolabial triangle, this sign indicates a lack of oxygen. In severe forms of cardiac pathologies, the chin and fingers of the baby turn blue.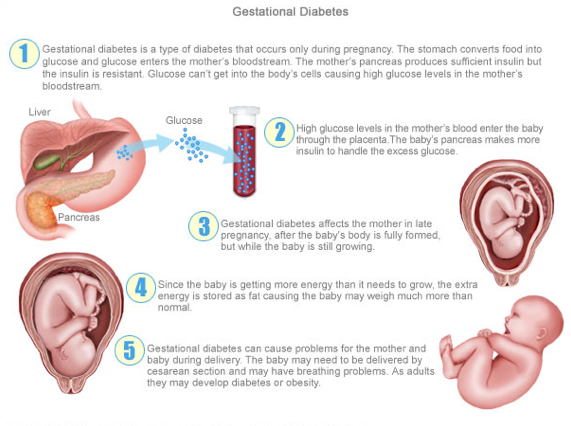 This symptom is characteristic of congenital malformations of both the heart and vascular anomalies.
This symptom also indicates a lack of oxygen. Since the child has to expend more energy during sucking, this symptom is more pronounced than at rest. A cause for concern can be considered frequent breaks for rest during suckling. Normally, there are no more than two such pauses, and a child with heart disease takes breaks after 2-3 sips.
Infants with congenital heart defects are much less active than healthy children. They are not able to suck out the norm during feeding, so they lose weight. The problem is aggravated by frequent breathing. The child simply suffocates under tension.
Infants may not complain of such a symptom, but an observant mother will notice under what circumstances and how often the child begins to worry.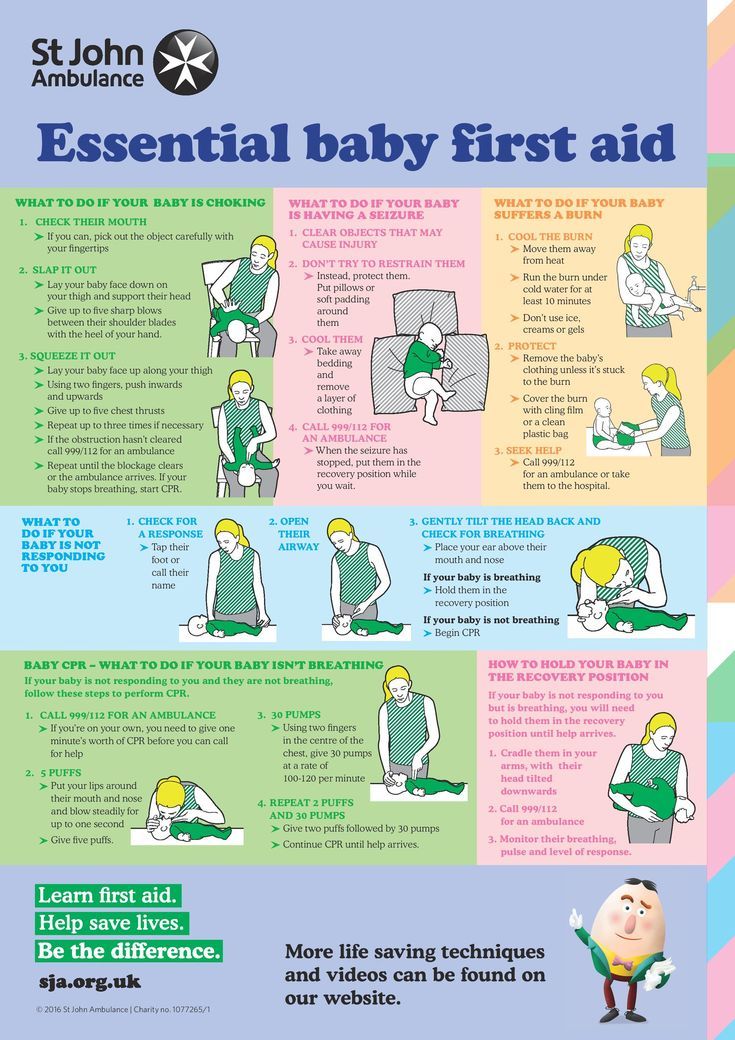 If all the described signs are repeated from the baby during feeding regularly, it is urgent to consult a pediatric cardiologist. A full-scale examination will determine the cause of the problem, and an experienced pediatric cardiologist will prescribe adequate therapy for the child.
---
Peculiarities of diagnosing infants
Babies under one year old cannot describe the symptoms that prevent them from developing normally. Therefore, all hope for an objective examination. During the initial examination of the infant, the pediatric cardiologist:
evaluates the general condition;
notes the color of the skin;
listens to the baby's heart;
performs heart rate monitoring and saturation level measurement.
The doctor pays special attention to taking an anamnesis, since such information can indicate the cause of the problem. For example, an infection transmitted by a woman during her mother's pregnancy can provoke the development of congenital heart defects.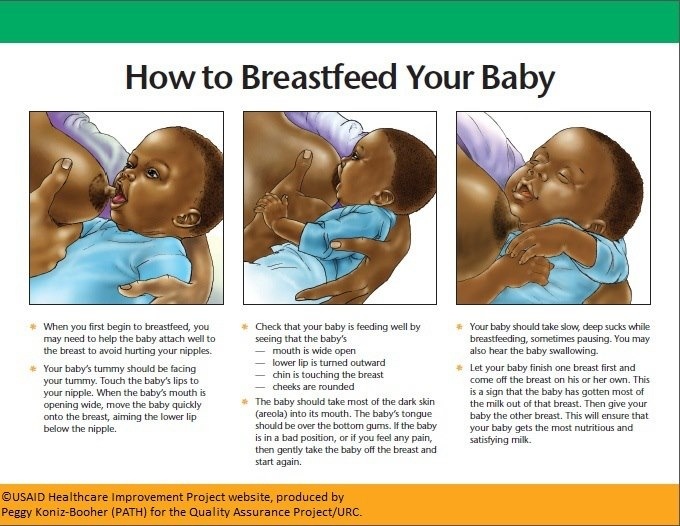 An important factor is heredity, especially if there were cases of premature death (up to 50 years) among close relatives in the family. After collecting the data, the pediatric cardiologist will definitely prescribe the following types of diagnostic procedures:
ECG with daily monitoring;
ultrasound of the heart;
Chest x-ray;
Laboratory tests.
Instrumental methods of examination with the use of modern devices will clarify the parameters of the baby's heart and the features of its anatomical structure. Ultrasound diagnostics helps to identify defects in the heart chambers and great vessels. Having the data of all studies at hand, the pediatric cardiologist will draw up an individual treatment program, or prescribe additional procedures. In severe cardiac pathologies and rhythm disturbances, the question of a surgical way to eliminate the problem can be decided.
---
Examination and treatment in the center "Edkarik"
Among our guarantees:
professionalism of doctors;
high quality service;
comfortable conditions in the clinic;
individual approach;
a wide range of services;
accompanying patients during the rehabilitation period.
Our clinic is known not only in Kaliningrad, but also in other regions of the country. Parents and their kids will feel comfortable in our center, because there is everything you need to make sick children feel at home with us. You can make an appointment with a pediatric cardiologist on the official website of our center. There are also contact numbers where parents can consult on issues of concern to them.
Breathing of a newborn. What parents should know
Breathing to breathing is different. How newborns breathe
When a baby appears in the house, many questions arise with him: what is the norm for a newborn, and what is a deviation from it, when you need to worry and worry, and when everything is in perfect order. Especially often young mothers are concerned about the baby's breathing. This is not surprising, because the breath of babies is very different from the breath of an adult.
1. The breathing of a newborn baby is very light, literally shallow.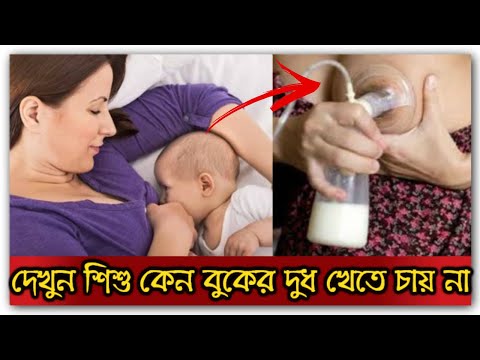 Sometimes it can be difficult to understand whether the baby is breathing at all, especially in a dream. This is the norm for newborns.
2. For the first few weeks of life, the infant breathes unevenly, the breathing rhythm is constantly changing, any activity or external stimulus can affect the rhythm change. After a couple of months, the baby's breathing will become smoother, more stable.
3. The breathing of a newborn is much more rapid than in adults. The average frequency of breaths in a dream in an infant in the first year of life is about 35-40 per minute; during wakefulness, this figure will be even higher. This is also completely normal.
4. Nasal passages in newborns are very narrow, so any speck is enough to provoke a sneeze. In this case, the main task of parents is not to overdo it with care. If, apart from periodic sneezing, the child has no other signs of a cold, then, most likely, everything is in perfect order with him.
5. But such an interesting feature of newborn babies as the inability to breathe through the mouth requires the close attention of parents.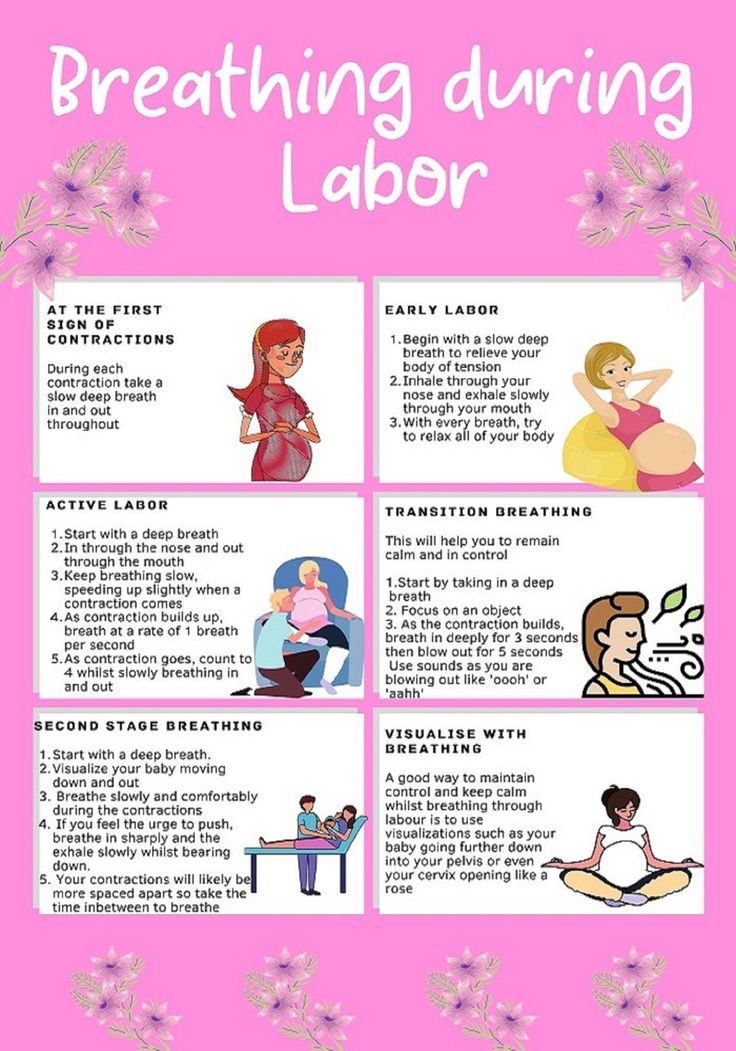 The fact is that in the first weeks, and sometimes months of life, the baby simply does not know how to inhale air through the mouth, which means that any nasal congestion - due to a cold or simply due to the accumulation of mucus - becomes a real problem. In order not to provoke breathing difficulties, you should closely monitor the hygiene of the baby's nose. An important rule: you can clean the nose only with a cotton flagellum, in no case with cotton swabs.
6. Another common problem is the sound of the breathing of newborn babies. The structure of the muscles of the baby's larynx is such that when exhaling air, he often makes an accompanying noise: the baby sniffs, or even snores. In this case, it makes sense to worry only if the child's sniffling is accompanied by additional syndromes: the baby chokes in a dream, hoarseness of voice is observed, and general well-being worsens. If no additional symptoms are observed, sonorous breathing will disappear gradually, as the laryngeal muscles develop.