Baby feed cover
10 Nursing Covers We Love for Breastfeeding
When baby is hungry, they'll let you know it—regardless of whether you're at home or out and about. And while it would be wonderful if there were clean, comfy nursing rooms on every corner, the reality is there will be times when you'll have to find the closest spot to sit and breastfeed your ravenous little one This is when a nursing cover can come in handy.
Are nursing covers necessary? Absolutely not! While the specific laws differ state to state, all moms across the country now have the legal right to breastfeed in public. But while some moms are at ease with public breastfeeding from day one, others feel more comfortable having a little coverage. Plus, certain babies nurse better when they're under a nursing cover and less distracted by all the sights and sounds around them.
Types of Nursing Covers
If you're in the market for a nursing cover, keep in mind that there are a few types. These are the different styles available, so you can pick the best nursing cover that suits your needs:
The nursing shawl. This option looks just like a "normal" shawl, in that it's a large piece of fabric that can be draped across the shoulders and used for warmth as well as discreet nursing. Strategically placed buttons let you fully cover baby within the folds of the fabric.

The nursing poncho. These are made from a single piece of fabric that slips over your head and covers the front, sides and back, providing slip-free coverage for nursing.

The nursing scarf. This style can be worn around the neck when you're not nursing, and then draped across your shoulders and over baby's head when it's time to feed.

The nursing apron. These nursing covers aren't designed to be worn as regular clothing pieces, since, as the name implies, they look like aprons that tie around your neck and drape over baby. The benefit of nursing aprons? The slightly structured neckline allows for ventilation and an easy view of your nursing babe, and many designs include pockets for any breastfeeding accessories.
1
Image: Copper Pearl
Copper Pearl 5-in-1 Multi-Use Cover in Summit
Seasoned moms will agree multi-use items are a busy parent's best friend. The Copper Pearl cover is a 5-in-1 option that can be used as a nursing cover, infant car seat cover, shopping cart seat cover, high chair cover and infinity scarf. The poncho-style design gives you full coverage while still giving you easy access to your little one, in case you need to adjust the latch or reposition. It's made of a super-soft, stretchy rayon blend and comes in a variety of trendy prints.
Buy it: Copper Pearl 5-in-1 Multi-Use Cover in Summit, $27, buybuyBABY.com
2
Image: bee+roo
Bee+roo women's classic weight poncho
How about this cashmere beauty by bee+roo? Voted the top nursing cover in the 2022 Best of Pregnancy awards, this poncho is incredibly soft and stylish. Made from 100 percent Mongolian cashmere, the natural fabric is touchably soft and breathable.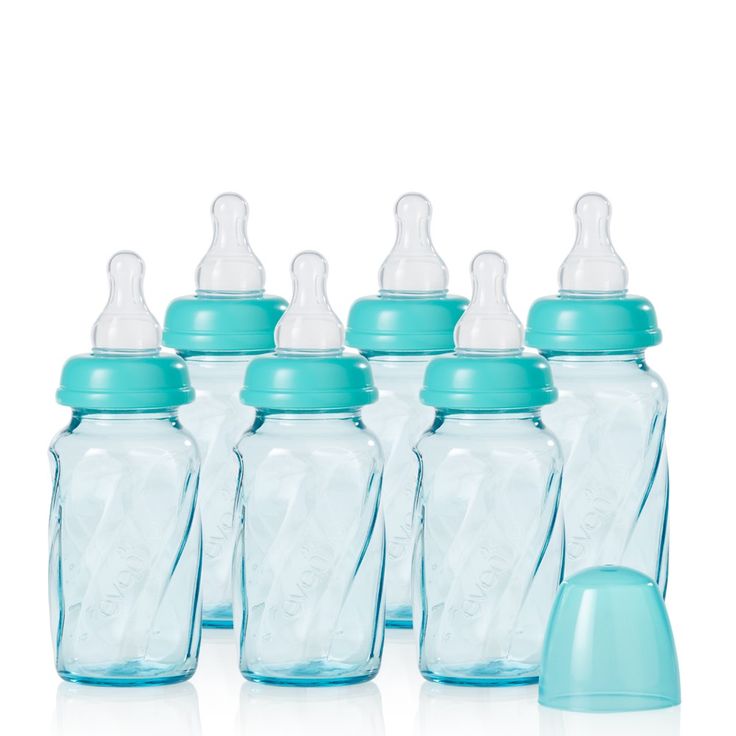 The classic weight can be used all year round, but it also comes in a lighter knit for spring and summer. While it's a relatively expensive item, this poncho can be used as a nursing cover-up, baby blanket, car seat cover or simply as a fashionable accessory.
Buy it: Bee+roo women's classic weight poncho, $148, Maisonette.com
3
Image: Bebe au Lait
Bebe au Lait Muslin Nursing Cover in Atherton
Bebe au Lait's apron is made of lightweight, breathable muslin to keep baby (and mom) cool, making this one of the best nursing covers out there. The flexible neckline ensures that baby gets plenty of air, and allows you and your little one to maintain eye contact during feedings. (After all, breastfeeding is a great bonding experience!) A nice extra feature: The whole cover folds up into a portable mini-pouch for easy storage when you're on the go.
Buy it: Bebe au Lait Muslin Nursing Cover in Atherton, $28, buybuyBABY.com
4
Image: Seraphine
Seraphine Reversible Green & Grey Maternity & Nursing Wrap Shawl
If you prefer something a bit more luxurious than the standard stretchy nursing cover, Seraphine's Two-Tone Maternity and Nursing Shawl Wrap is one of the best nursing covers money can buy.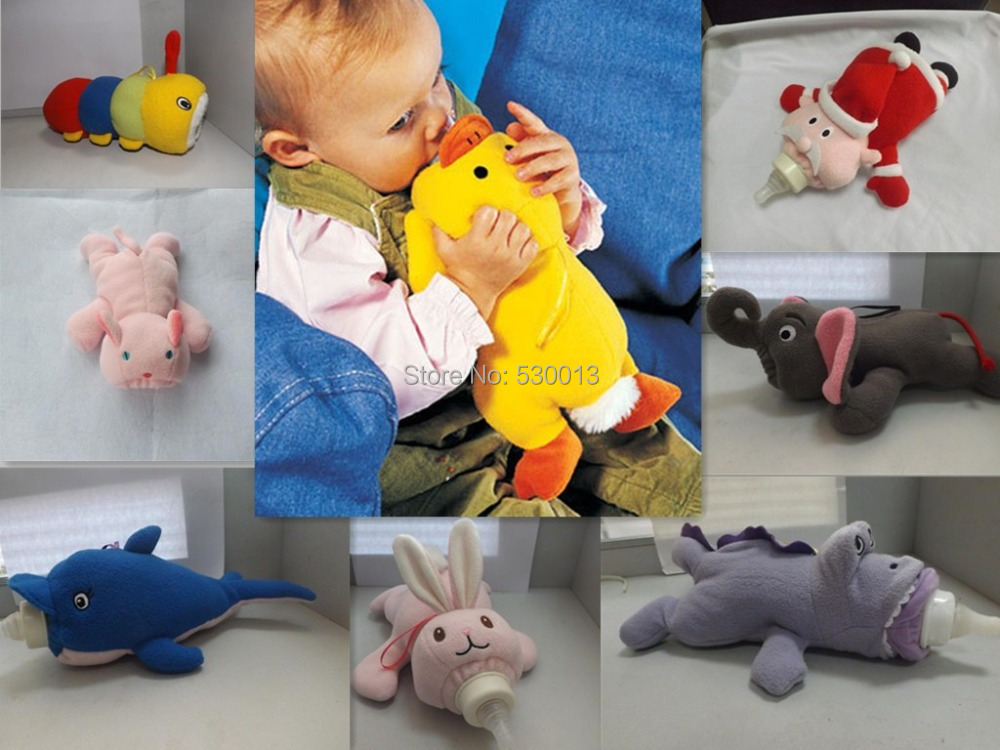 The cozy knit shawl is ultra-soft with plenty of stretch for warmth and comfort. We especially love the slim-fit cuffed sleeves and chic sage green color with contrasting gray on the reverse. You'll look put together and glamorous—no matter how little sleep you may be getting.
Buy it: Seraphine Reversible Green & Grey Maternity & Nursing Wrap Shawl, $99, Seraphine.com
5
Image: Bamboobies
Bamboobies Women's Chic Nursing Shawl
This option from Bamboobies stands out as a best nursing cover thanks to the fact that few people will ever guess its real purpose! This simple, chic cover looks like a normal shawl you'd find in any woman's closet, and it has a flattering drape that's perfect for all shapes and sizes. Still, you can rest assured that it provides plenty of coverage for a nursing baby. Made of a soft, sustainable bamboo blend, it even offers UPF 50+ protection for when you're nursing in the sun.
Buy it: Bamboobies Women's Chic Nursing Shawl, $25, Amazon.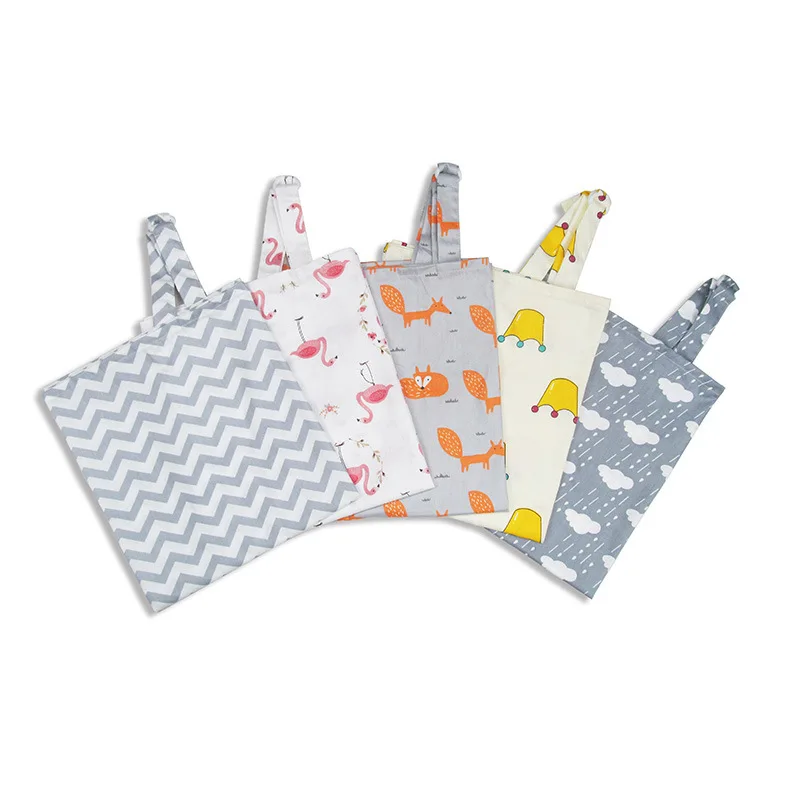 com
6
Image: Storq
Storq Mama + BB Nursing Cardigan
For an option you'll still want to use even after your little one has weaned, this option by Storq is the best nursing cover for you. The oversized fit is right on trend, and it hits near the mid-thigh to provide you with full coverage. Hidden shoulder snaps turn the cardigan into a discreet breastfeeding cover—or you can wear it unbuttoned as a regular open cardigan. Either way, the soft alpaca wool fabric and timeless design make it a wardrobe staple. Available in sizes XS to XXL.
Buy it: Storq Mama + BB Nursing Cardigan, $215, Storq.com
7
Image: Bebe au Lait
Bebe au Lait Deluxe Infinity Muslin Nursing Scarf in Carmel Bay
No need to stash this nursing cover in your diaper bag—you'll definitely want to wear this one out! Bebe au Lait's infinity scarf is lightweight, breathable and proof that breastfeeding cover-ups can look totally chic. It can be worn wrapped around your neck or draped over your body while you nurse.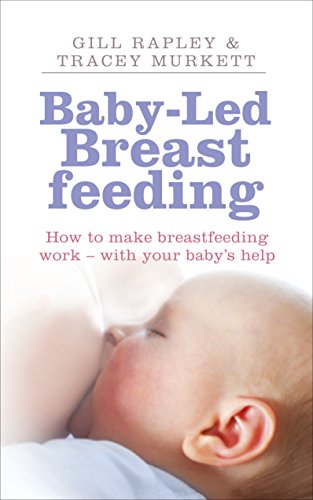 It's made of soft cotton muslin fabric, and the roomy construction promotes airflow and allows for eye contact between Mom and baby.
Buy it: Bebe au Lait Deluxe Infinity Muslin Nursing Scarf in Carmel Bay, $29, buybuyBABY.com
8
Image: LK Baby
Infinity Nursing Scarf in Heathered Grey
If you're on the hunt for true value, the LK Baby Infinity Nursing Scarf is one of the best nursing cover options for those on a tight budget. The soft jersey knit infinity scarf can easily be thrown over any outfit and positioned over one or both shoulders for full coverage when nursing. It's lightweight, breathable and comes in heather gray and navy blue.
Buy it: LK Baby Infinity Nursing Scarf, $10, Walmart.com
9
Image: CoverMe Ponchos
CoverMe Ponchos Plus Size Nursing Cover
The CoverMe Poncho is one of the best nursing cover picks out there for moms size 16 and up. Specifically designed for larger caregivers, the breastfeeding cover has an increased width and height to provide complete coverage.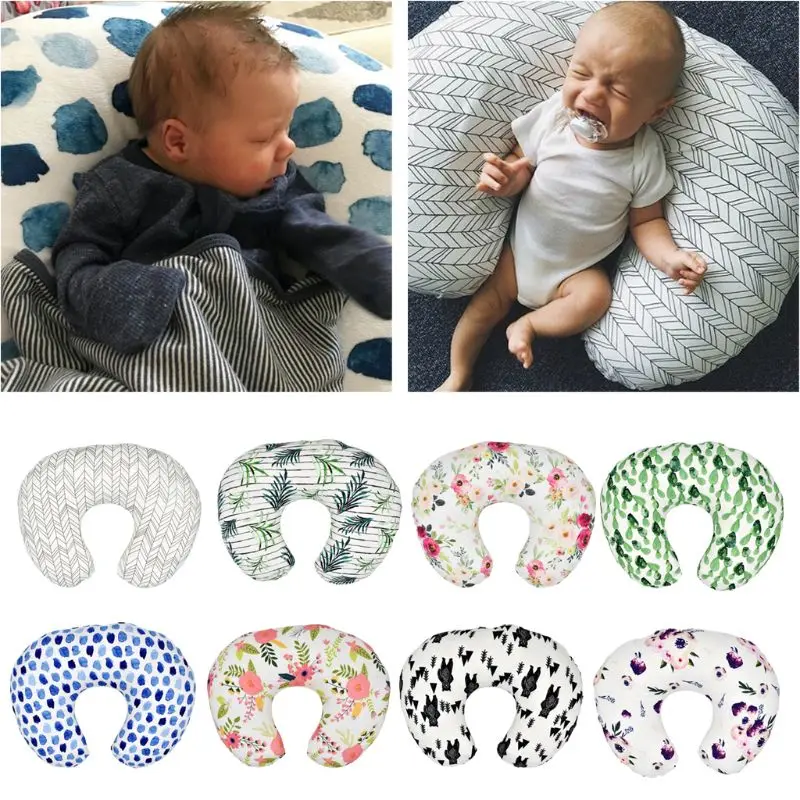 The lightweight, soft fabric keeps moms cool and comfortable while also providing plenty of room for baby to freely nurse. Bonus: This cover-up is available in petite sizes too.
Buy it: CoverMe Ponchos Plus Size Nursing Cover, $38, CoverMePonchos.com
10
Image: WeeSprout
WeeSprout Nursing Cover
If you often find yourself pumping on the go, you need a nursing cover up that can accommodate all the pump parts. WeeSprout's 360-degree Nursing Cover keeps everything under wraps. This machine-washable, dryer-safe breastfeeding cover is comfortable, breathable and cut to provide the maximum amount of privacy. Plus, you can also use it as a convenient stroller and car seat cover for baby.
Buy it: WeeSprout Nursing Cover, $21, Amazon.com
Please note: The Bump and the materials and information it contains are not intended to, and do not constitute, medical or other health advice or diagnosis and should not be used as such.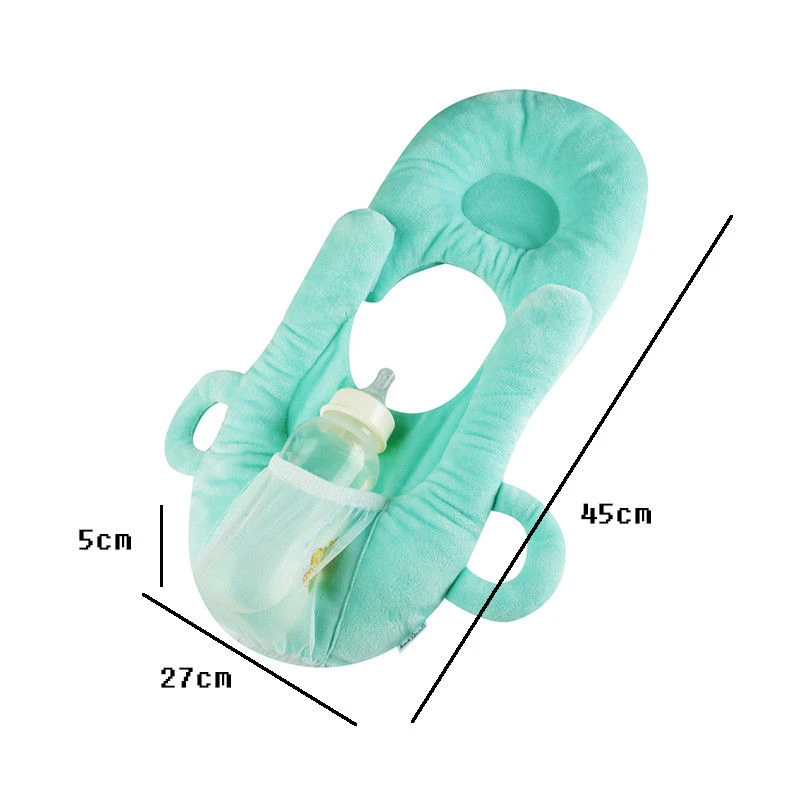 You should always consult with a qualified physician or health professional about your specific circumstances.
Plus, more from The Bump:
Everything You Need to Know About Breastfeeding in Public
Breastfeeding Tips Every Nursing Mom Should Know
Best Breast Pumps for Every Kind of Mom
save article
Your Pregnancy Week by Week Guide
Loading...
Next on Your Reading List
Natural Cocoon – We Are Amma
975 Reviews
| 8 answered questions
$89
HOW TO CARE FOR YOUR COCOON

SIZE & FIT INFORMATION
While most nursing covers scream "I'm breastfeeding," the Cocoon makes a chic fashion statement.
Effortlessly transform your look from nursing cover to scarf to a cape to a poncho, ready at a moment's notice to breastfeed or for a coffee date or a night out.
A no-fumble solution to a nursing cover.
What makes the Cocoon special:
Fashionable: So stylish no one will believe it's a nursing cover
Prevents Overheating: The Cocoon is the only knit nursing cover on the market
See-through: Your baby can look outside, but others can't see what's going on underneath
Breathable & Lightweight: It can be used in hot and cold climates
Versatile: Wear your Cocoon as part of your outfit (baby optional). Breastfeed on demand easily and effortlessly. Plus, you can wear your Cocoon before, during and even after you're done breastfeeding
US Made: Small batch production supporting local businesses
Fabric Content:

When selecting yarns we wanted one that was breathable and lightweight, easy to care for, and durable enough to last you a lifetime.
We found the perfect Cocoon yarn in a blend that is 65% polyester and 35% regenerative rayon.
Oh, and it's wrinkle and stain resistant - doesn't get any better than that!
Bonus: The Cocoon grows with you and can be used before, during, and after pregnancy and nursing. 

It functions as a car seat or stroller cover and a breathable baby blanket for ultimate versatility.
Spouts and lids for flexible packaging
Assembly (Spout + Lid)
The ideal solution for forming finished packaging from GUALAPACK laminate and assembling GUALAPACK on your bottling line. The following polyethylene assembly options are available: BrickCap® + 8.6 mm spout; BabyCap® + spout 8.6 mm; WavyCap + spout 8.6 mm; Standard Cap + spout 8.6 mm; Animal Cap + spout 8.6 mm.
Learn more
Standard lid
The ideal solution for all types of packaging. Suitable for all markets of use, except for the children's line, where BabyCap™ is the main requirement.
Learn more
BabyCap®
BabyCap® is the world standard for caps used with baby food bags. The cap prevents the risk of suffocation, has a diameter of 33 mm and holes to allow breathing if swallowed.
The BabyCap® fits 8.6 mm and 14 mm baby food spouts and is available in polyethylene or polypropylene depending on product requirements.
Learn more
WavyCap
An upgraded version of the BabyCap®, the WavyCap guarantees the same choking protection, with a 33 mm diameter and holes that allow breathing if swallowed.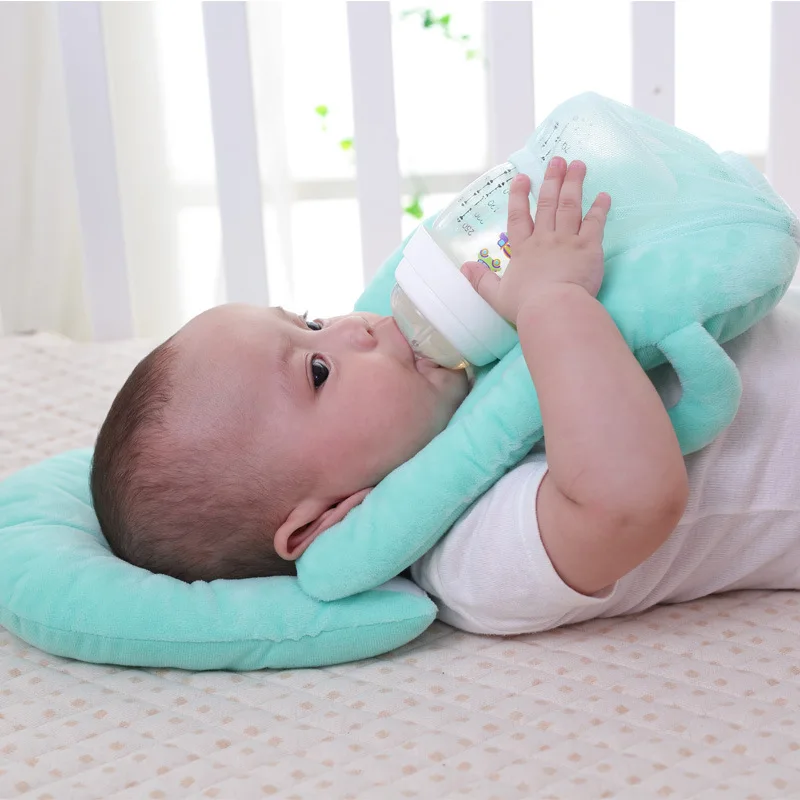 The cap fits spouts with a diameter of 8.6 mm and is available in polyethylene or polypropylene.
Learn more
BabyCap+
The baby food cap has a special protection against unauthorized opening. This is very important when the product is on the shelf - the cap guarantees the integrity of the product and protection against manipulation and counterfeiting.
BabyCap + will tell you if the package is already open.
Learn more
BrickCap®
In addition to safety and quality, BrickCap offers a completely new feature: once used, the cap turns into a construction game that allows children to build 3D objects.
BrickCap raises the bar for sustainable packaging, reuses and gives a "second life" to the conventional flexible packaging cap. BrickCap can be made from polyethylene or polypropylene depending on customer requirements.
Learn more
Tethered Cap
The Tethered Cap technology complies with the Single Use Plastics Directive.
The design consists of attaching the lid to the spout so that it does not get lost and pollute the environment. The fixed cap can be installed on all Gualapack bottling lines with a special cap set (available for new and existing lines). The tie-down lid is available in polypropylene and polyethylene and can be used for hot filling, cold filling and post-heating autoclaving. Fits all Gualapack bags with 8.6mm spout. Two options are available: Standard Cap and Mood Cap.
Learn more
Spin Cap
The Spin Cap is a collectible polyethylene or polypropylene cap that can be reused for play. The variety of designs and bright colors are suitable for children ages 3 and up to play and make your products stand out from the competition.
Learn more
Cereal Cap
Cap for bulk products and powders. One-piece cap that is made of polyethylene and reduces the amount of material used for manufacturing (compared to two-piece caps). This packaging is very convenient to use, because it can be easily opened and closed with one hand.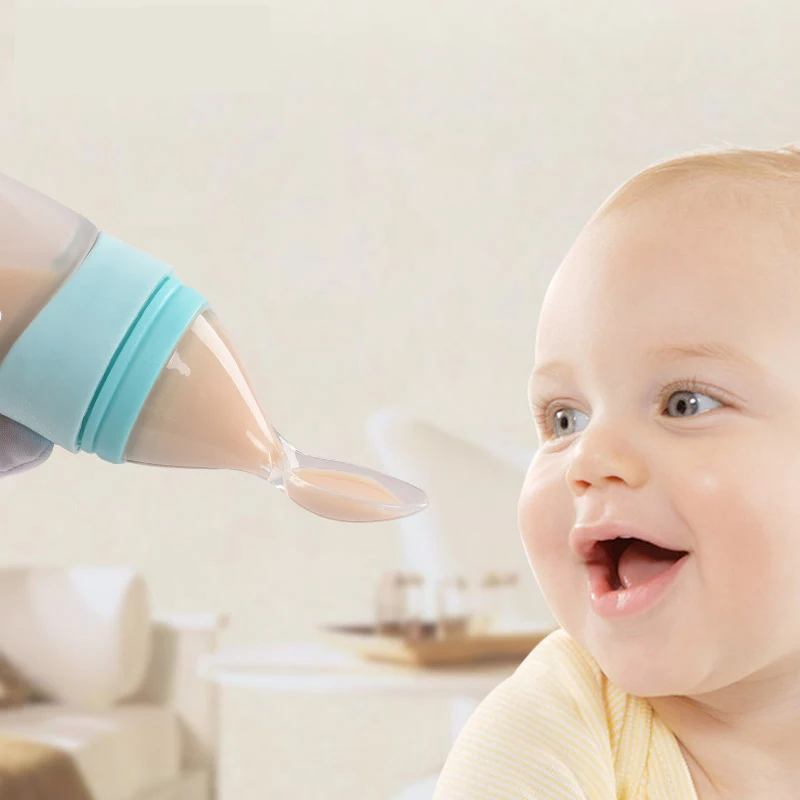 In addition, Cereal Cap uses tamper-evident technology to ensure package integrity and product protection.
Learn more
Monopiece Cap
An economical and easy-to-use cap that can be easily opened thanks to the breakable membrane and re-closed later. Designed for FFS filling machines, available in polyethylene and polypropylene.
Learn more
Spouts
All of our spouts fit our caps perfectly and are constantly being improved to ensure perfect screwing and product safety inside.
Learn more
Customized lid or spout
If you can't find the right type of product, please contact us.
Our R&D team can help you develop a customized solution for your business needs.
Learn more
Product benefits
High quality finished product
Safe and hygienic
Long shelf life
Recyclable functionality and features. Speaking about the growing range, we are not limited to discussing colors and shapes.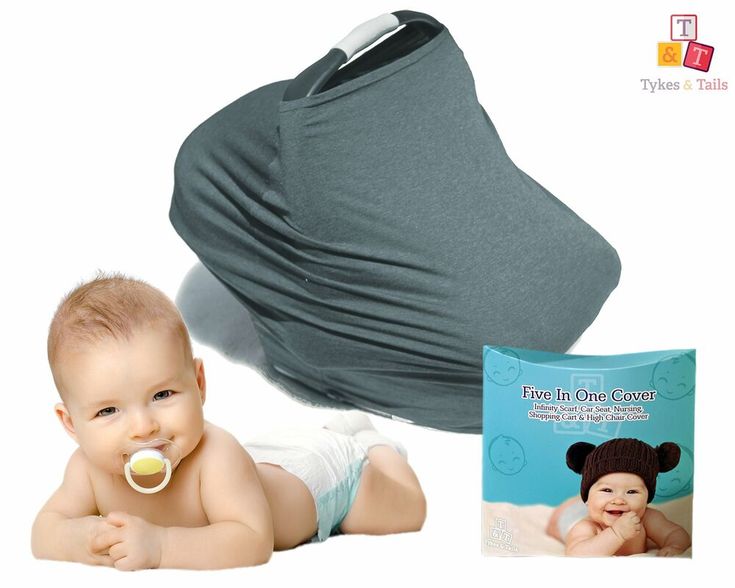 The type of cover itself largely affects whether it will be convenient for the consumer to use your products.
Spouts and lids for flexible packaging reliably protect the contents of the package from external influences. Depending on the type of product, a cap is selected. At the moment, manufacturers are actively using options such as:
baby food lids
light spout lid
tamper evident lid
fruit puree lid
pharmaceutical lid
suspension lid 9010 sauce
cover for juice
cover for condensed milk
Paste cover
Drink cover
Dairy products
lid for yogurt
90 baby food cap
fruit puree cap
sauce cap
pasta cap
milk cap
cap for confectionery mixtures
cap for prepared meals, etc.
Spouts and lids for Gualapack flexible packaging come in a variety of styles.
In our range you will find:
standard cap
BabyCap, which is recommended for use by baby food manufacturers as it prevents possible suffocation
WavyCap, which is a more functional version of the BabyCap
BabyCap+ or tamper evident cap
BrickCap, which can be transformed into a construction set and still remain completely safe
CerealCap for bulk and powdery products
Monopiece Cap for filling machines
spouts
personalized caps, if the option you need is not in our assortment
Do you have any questions?

Find out more about caps for packaging your products

I agree with the privacy policy and give permission for the processing of my personal data.

Your message has been sent!

Our managers will contact you shortly.
Thank you for your interest in Gualapack products

Contact now

I agree with the privacy policy and give permission for the processing of my personal data.

Your message has been sent!

Our managers will contact you shortly.
Thank you for your interest in Gualapack products

baby food lid crafts - 10 recommendations on Babyblog.ru

* Baby puree jars - a second life!
1) Banal and standard way of using these jars for tests . Any mother knows how many such jars are required during pregnancy (every two weeks for 9 months). If you have a friend who is expecting a baby, share jars with her. Do a good deed.

2) Jars for various spices (dried dill, celery, meat seasoning, etc.). You can stick the name of the seasoning on each jar for convenience. And you can show imagination and do the following. You need for decoration : paper or newspaper, paste, brush, black peppercorns, bay leaf for decoration, varnish.

Tear paper apart. Paste the jar in 7-10 layers. Let dry.

Cover the puree jar with paint. Let dry again.

You can simply paint with gouache. Let dry and varnish.

And for decoration, you can grease an unpainted puree jar with glue and sprinkle with peppercorns, glue bay leaves - you get a pattern. Let dry and varnish. Get a very beautiful papier-mâché.

3) Handy jars for jam and honey . For example, wear to work.
You can make preparations for the baby in such jars for the winter (juice, fruit, compote, etc.). A very handy portion. Wash the jars, sterilize, boil the lids, twist the hot puree, turn over and wrap.

4) Jars for medicinal and herbal teas .

5) Jars for children's art - beads, beads, colored sand, pebbles, mosaics, etc. Instead of colored sand, you can make colored salt if treated with a gouache solution. Pour a layer of sand or salt of different thicknesses into a jar and make a beautiful composition.

6) Jars for men's creativity - screws, studs, buttons, bolts. nuts, etc.

7) Decorative jar . For example, to the cottage. We will need: glue, paper, scissors and a can of puree.

The first way. We cover the jar with a paste and carefully stick colored paper on top in size around. You can also use pictures made on a computer and printed on thin paper, including photographs. You can also decorate the lid.

The second way is to cover the puree jar with paper, paint or make an inscription.

Glitter or beads can be sprinkled on top of the paint. Let dry and varnish. You can use special adhesive paints. Also cover the lid with glue paint and sprinkle with beads or glue a piece of beautiful velvet fabric.

The third way. You will need: paper or newspaper, paste or wallpaper paste, paints, varnish. You need to tear the newspaper into small pieces. Paste the jar with pieces of paper in several layers (8-12 layers). Let dry. Paint, let dry again and varnish.
There are also special paints for glass.

8) Large puree jar (250 gr) - pencil and pen holder . You can also make decor as in paragraph number 7.

9) Can torch .

You will need: colored corrugated paper, PVA glue or do-it-yourself paste, a candle-tablet, a jar of puree string. You need to tear the paper into small pieces. Glue the jar on all sides with overlapping paper scraps, smearing only the middle of the pieces with glue. Get a "hairy" application. Then wrap the neck with a string to make a long handle for which you can hold a flashlight without fear of getting burned. Drip the wax into the bottom of the jar and place the candle. You can light a candle in a deep jar with fireplace matches.

10) Decorative candle . We fill an empty jar with a special candle gel.

11) Ashtray . You can also make decor (item No. 7)

12) Can for small change . Write on it: "A penny saves a ruble!"

13) Small box . Do not forget to decorate as described under paragraph No. 7

Author: Rosa Nizhel

__________________________

* In winter you can take jars outside. Make a lump of snow and stick with jars. Here are the ears, eyes, and we will also make a nose for the snowman. Well, that's enough fantasy.

* Since I am fond of beading and from time to time I weave something, I poured beads into jars (because I have a lot of them), and so, by colors, it's convenient. I also store flower seeds in these jars. I took a lot of jars to work.

* and I froze my milk, expressed ...

* if you make two holes in the lid and screw it with self-tapping screws to the bottom of the shelf, then you can screw the jar onto the lid after pouring, for example, spices into it. they will be fine hang and not take up space on the shelf. why two holes? so that the lid does not scroll.

* and I used them to make an omelette for a child (now they have switched to half a liter, the portion has become larger). And convenient (no need to stand and watch), and more useful than in a pan (steam is obtained), and easy, and fast, tasty, etc.
In short - take a jar from under the food (preferably 190 g), drive in 1 egg, salt or saline solution (you can without it), stir well with a fork (you can in a plate, and then pour it into a jar) add almost to the top (a little more 2/3 jars) with baby milk, mix everything, cover with a lid (so that water does not accidentally get in) and put in a pot of water (water level according to the level of the omelet). At the bottom of the pan, be sure to put a small cotton cloth under the jar. And that's it - periodically stir and do other things. It is only better to put in cold or warm water, because. The glass may break due to the temperature difference. I also took such an omelet on the road, to nature, to the country. Such a jar is placed in a thermos from a baby bottle, and in a thermos with a wide mouth (but you can't keep it in a thermos for a long time), and so - for half an hour until you reach your destination. And I threw away the jars after the omelet ....

*

1 Small lights. This is a great idea for any party. Apply some hot glue using a hot glue gun to the bottom of a thin cone-shaped candle. Then stick it inside the jar. Then add some fresh flowers and fill 1/3 with water. Water keeps the flowers fresh longer and they will smell nice when the candle is burning. When guests arrive, light candles.
2 Small snowballs. They turn out very beautiful and you can keep them for a long time. Apply hot glue to the bottom of the lid and leave for an hour until completely dry. Then put 1 teaspoon of glitter into the jar and add water to it. Attach the lid to the jar and you're done! You can make similar snowballs using other decorations, for example, small figures, trees with artificial snow. Turn on your imagination and make your own original snowball!
3 Hanging flower vase. Fill the jar halfway with glitter balls. Add 3/4 of the water. Then place a fresh rose inside. Then wrap two 40 cm wires around the neck of the jar to make a hanging hook. Now you can hang vases everywhere: along with a garland on a Christmas tree or on a staircase.
4 Candy decoration. Fill the jar with various colored candies. Then use hot glue to attach a matching color cupcake pan to the edges of the jar lid. Glue the candy to the center of the mold or decorate it as you like.

in general, we made snow globes out of them - we attached Kinder toys to the lid from the inside, and poured glycerin or just boiled water + all sorts of sparkles into a jar,
then twisted this thing and voila! it is better to pour glue on the lid, where the thread is, so that they do not leak. The amount of liquid was determined experimentally))) I like water more - sparkles fly quickly, and in glycerin they hang for a week))))

I, here, just adapted them for the spice. Very comfortably! They are transparent, you can see everything in them. Large jars (for example, from fruit nanny_cream) are for such spices, of which I get a lot. And the little ones are for the little ones. True, I have a lot of spices (I cook often and a lot - my family is big) I am also a tea drinker. I have a lot of different teas, there are expensive ones, which are quite a bit, so, it's them that I pour into these jars, again (in large, Frutonyanevsky ones). I also make candles out of them) For example, it turns out pretty cool for chlowin) The whole apartment was lined with them. It turns out beautifully if you pour half a jar of water into a jar, and there a small round candle floats. And safe and beautiful :) Also all sorts of sewing little things - buttons, pins, small needles (I also have an unmeasured amount of them), clamps, zippers, in general, sewing accessories.
I then kept frozen food for children in them. Well, i.e. for example, she put out the meat, partly ate, partly in jars. Next time I'll just take out a jar.
1. as candle holders
2. for storing spices (I have a lot of them)
3. the largest baby food jars are great for storing small bulk groceries - leftover noodles with "asterisks", semolina and buckwheat groats for one time and etc., when you already want to throw out the package.
4. for nails, screws, etc.
5. Hooks or spare hooks sometimes fall off curtains.
6. homemade sauces there and in the refrigerator. The same goes for homemade ricotta. just one serving for 1-2 people.
7. It is convenient to freeze concentrated broths (kate-grigoryeva.livejournal.com/391933.html)
8. If there is leftover frying for soup - also in a jar and in the freezer.
9. for analysis.
10. for needles and threads I have a large whiskey tube, but in it the needles were pricked if they bumped into the pads, so in a jar - a small pad, and needles in it, now nonsense.
11. I have expensive creams, handmade from natural materials, they are best stored in the refrigerator if long-term storage is expected (and I foolishly bought large jars). but it's not always convenient to run from the bathroom to the kitchen, and climbing into a large jar every day is not always good for the contents, so I throw the cream into a jar for myself for a few days, and screw it into the bathroom in a refrigerator bag.
12. Husband and son were furious, gouged a plastic jar with make-up remover, the toad strangled them to throw it away, poured the contents into a jar of baby food and put it away from them.
13. If boiled meat or chicken for soup needs to be stored somewhere, but there are already too few of them for a plastic container, then a large jar for baby food is what you need.
14. If you peeled a potato too large for a child for 1 time, the pieces can be poured with water in a jar and left for a day, only the excess starch will be washed out.
15. I completely forgot - I have calcined vegetable oil for the body in such a jar - at first I did it for my son, now for myself, sometimes it is necessary for cosmetic or massage purposes.
16. more buttons! all in the same tube from under the whiskey -)))) what for, only I keep the buttons, but suddenly they will be required. )))
Used for creativity - vases were made by sticking around with salt dough or simply painted.
I helped Russian culture: I washed cans and gave the artist a friend of 50-70 pieces at a time. they really need those paint cans. and she, in turn, supplied them to all her colleagues in the restoration workshop. everyone was happy :)
I store cereals (rice, buckwheat, semolina) in large jars from the National Academy of Sciences (tin) ... It's also convenient, although it doesn't decorate the interior)))
jar lids were asked for in kindergarten. They made a massage track there with their own hands. They sewed on a piece of leatherette - lids from cans, then from bottles, then buttons, and some other trifle. And the children ran barefoot after sleep and massaged their feet.
Our dad sealed jars of mixture and baby tea with oracal (multi-colored sticky film) and made inscriptions on them also from oracal. Now the interior is not spoiled, we store in them a magnetic designer, pencils, prints for children's creativity and any small things, very convenient.
Jars can be used for needlework, for example, buy transparent pebbles in Ikea and glue them on, such small vases look very nice on the shelves: 4u: You can also glue colored self-adhesive paper and use it for some little things! You can use gold or silver spray paint cover and insert small spruce twigs - this is for the New Year! And a lot more how you can use jars in design, the main thing is a creative approach

I close homemade ketchup in them Very convenient; opened and immediately ate everything

I pack honey in them - my husband is too lazy to put it in a special bowl, and it dries there - and then he will eat it from the jar and throw it away. it doesn't need to be airtight. And if it gets sugary, it's convenient to heat it in the microwave.
I pour
coffee to my husband at work, I also grumble - at least I brought one back

lids are used as a basis for pictures, studying colors or letters and numbers - it is very convenient to use such a method. Material, children like it very much!

all sorts of small crafts were covered with jars - from plasticine, for example, so that they would not gather dust

we play with lids :) but this is 5-10 lids maximum

I only make thick strawberry jam with whole berries from preparations in the summer - since you can't eat a lot of it at a time, but when I eat it, I eat up for a week, at least, then how since the 100-gram package suits me just fine. I make 20 jars (2 liters of jam) in the summer, and with this my genetic Russian craving for preparing all kinds of pickles and jams is quenched for a year. In the first one, they make something beautiful out of cans - they seem to be painting on glass, so they constantly need new ones, and in kindergarten they need it to stupidly rinse the brushes

Girls, we need a lot of food jars for the printing house. To whom it is not a pity, give. We have a silk-screen printing workshop, the printer mixes paints in them. Now he came and asked if I had it, but I had already thrown them all away

to a familiar veterinarian, otherwise dog and cat owners bring them tests in matchboxes :-D and it is supposed to be taken only in glass containers.