Baby feeding sack
Ultimate Guide to Baby Feeders: Mesh and Silicone
You may have seen baby feeders, whether mesh or silicone, and wondered what they are for. They are a great tool for feeding babies and toddlers—and are especially awesome for teething relief. There are many on the market though, so today I'm sharing the best of the best.
Baby Feeder
A baby feeder is made up of an easy-hold handle and a little pouch with lots of holes. The idea is that the holes allow some of the flavor and texture of the food to come out, without the concerns that may come with larger pieces of food.
This means you can worry less when it comes to choking risks.
One thing to keep in mind: They don't allow babies to have the full texture experience of the food—since the texture is mostly the mesh of the feeder. That means you don't want to use one of these for every meal (or even most meals).
Lots of exposures to lots of textures helps babies and toddlers gain confidence in handling all sorts of foods, which can make feeding kids a lot easier over the long run.
But an infant feeder can be a handy tool to have in the mix, especially if on the go, starting to transition to baby food, or trying out a new food that has you a little nervous.
And they are a great way to offer cold teething relief to soothe baby's gums.
Baby Fruit Feeder
Many people like to use baby feeders to offer fruit, either fresh or frozen, since the product is a safe way for baby to suck on and explore the flavor of a wide range of fruit.
TIP: Another name for this is Baby Fruit Pacifier.
Best Baby Food Feeders
Below are my top picks for infant feeders chosen for ease of use, durability, and ease of care (as in washing!). There are different materials listed, as well as specific information on each product.
Best Mesh Feeder
Munchkin Baby Feeder, sold in a set of two. (Or choose the ones that come with travel caps.)
This baby feeder has a streamlined, simple design of a mesh bag for the food and a ring for baby to hold onto.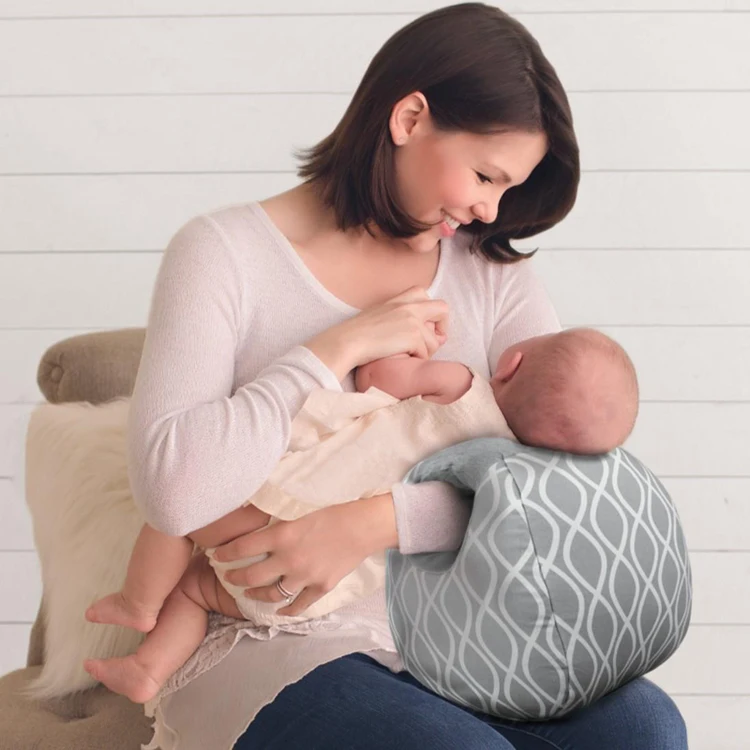 Small, digestible pieces of food come through so baby is getting some nourishment (and comfort if using for teething) without the risk of choking. It's about $7 for two of them.
Best Silicone Feeder
Boon Silicone Feeder
This baby feeder, which is priced at under $6, is made from durable silicone and can be used with fresh or frozen foods. The interior stem forces food toward the tiny holes in the feeder and the small handle is sized just right for baby's little hands.
Kidsme Baby Feeder
Baby Feeder Pacifier Combo
Kidsme Food Feeder
This popular Kidsme feeder has a replaceable silicone pouch that comes in two sizes, so you can adjust and replace as your child grows. It has a unique handle style that some babies may prefer and can be used as a pacifier too. It's usually priced around $15 and is recommended for ages 4-24 months.
What baby foods should I put into a baby feeder?
Here are some fruits that are good to serve in a baby feeder:
Raspberries, fresh or frozen
Strawberries, fresh or frozen
Blackberries, fresh or frozen
Cantaloupe
Honeydew
Banana
Mango, fresh or frozen
Roasted sweet potato
Roasted butternut squash
Ripe fresh pear
Fresh cucumber, skin removed
Watermelon
Cooked red meat such as steak
Frozen grapes (These are NOT safe served to a child this age in any other way as they are a choking risk. They are fine served inside the feeder, though.)
TIP: You can use frozen fruit or ripe fresh fruit that's soft and easy to gum. Avoid any fruits or veggies that are very hard as baby may be frustrated by that texture.
Frequently Asked Questions
What age can baby use a mesh feeder?
Babies can use an infant feeder soon after starting solids around 6 months, or when they can easily hold it and bring it to their mouth.
How do I use a baby feeder to help with teething?
If you fill the feeder, whether mesh or silicone, with frozen fruit, you can soothe teething in infants who are eating solids or in toddlers. It's cold and yummy, yet requires no real work for the child to suck on, so it's comforting.
Are all of these baby feeders BPA-free?
Yes, if you choose a mesh baby feeder or one made from silicone, they are BPA-free.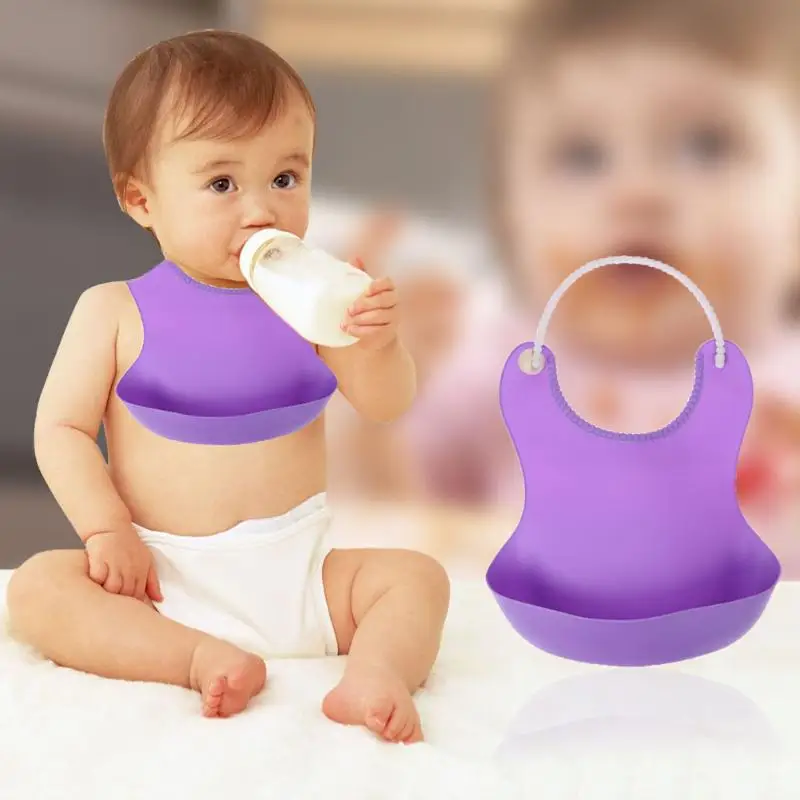 What's the best way to clean a baby feeder?
Try using a bottle brush or just running water to clean out the mesh. It should be fairly easy to clean if you avoid letting it sit too long with food in it!
Are baby feeders good for babies?
The one downside could be that if you rely on them too much, the child learns the texture of the feeder, rather than of the food. This can make it harder for a child to learn to move actual food around in their mouths and harder for them to accept a range of textures in the future when you don't want to be using the mesh feeder as much.
Because of that, I recommend using this product at limited times such as when on the go at a restaurant or to help sooth a teething infant, baby, or toddler.
This is not recommended as a way to feed your child at every meal.
If you are worried about choking, review this information on toddler choking and trust that if you serve foods that are easy to squish between your fingers, baby is sitting down at meals, and you are with them, they will learn to eat like so many other kids who have gone before them!
You May Also Like
Best Baby Puffs
Favorite Sippy Cups
Best Snack Containers
Best Lunch Boxes
Favorite Suction Bowls
Top High Chairs
I'd love to hear your thoughts on baby feeders in general or on these specific products, so please comment below to share!
This post was first published May 2019.
5 Tips for Pouch Feeding by Pediatric Nutritionist Jill Castle – Once Upon a Farm
Pouches have taken the world of baby food and feeding by storm. They're convenient, sterile, and tout a variety of interesting flavors and food combinations. They are certainly growing in popularity.
Pouches are easy to use and give flexibility to parents, offering portable nutrition that's in sync with the busy lifestyles many families have today. They also promote self-feeding and independence. All good stuff.
As baby food pouches become more popular, however, parents want to make sure they fit them into the overall goals for their child's nutritional needs and developmental progress.
Advance your little one along with feeding skills. By a year of age, your baby should be self-feeding with utensils (and his hands), drinking out of a cup and eating a wide variety of flavors and textures.
To this end, I've got a few pointers for using baby food pouches so your baby becomes the healthy, self-feeder they were meant to be!
5 Tips for Parents Who Give Their Little Ones Baby Food Pouches 
1.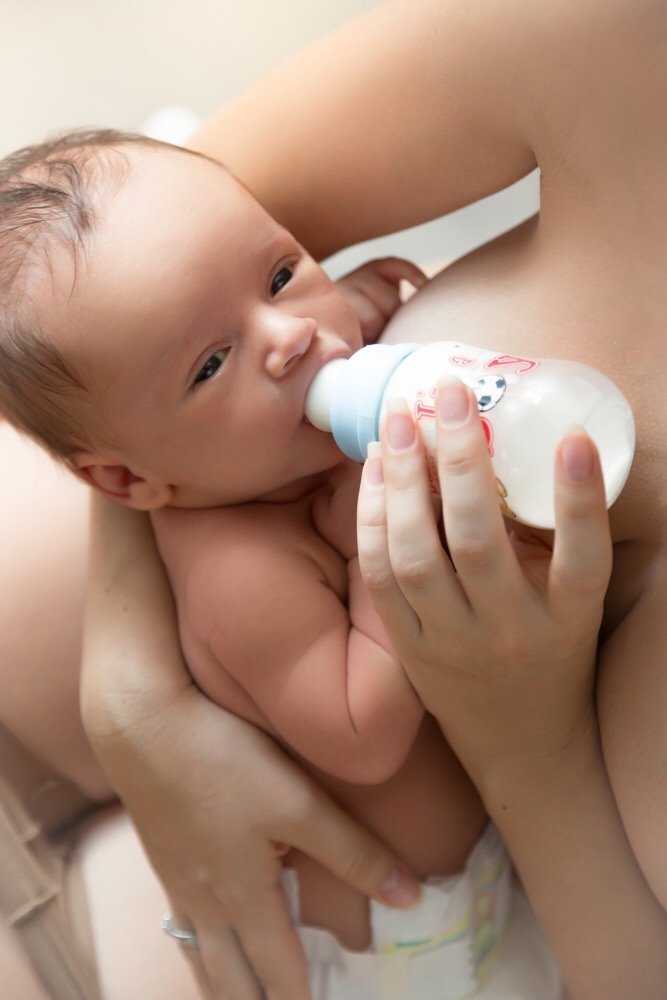 Incorporate the Spoon
The original intent when baby food pouches came out on the market was to use them with a spoon. Parents could squeeze a bit of baby food onto the spoon and feed it to their infant. Today, the spoon is skipped and sucking from the pouch is the norm. This misses the opportunity to teach baby how to eat off a spoon and use his mouth muscles to manage, propel and chew food.
All babies need diversified texture so they learn to chew, self-feed and advance their feeding skills. Babies who do not advance to more textured food by 9 months of age have been shown to have a greater likelihood of having feeding problems later.
Using a pouch won't hurt your baby if you keep moving forward with feeding skills, such as introducing finger foods, offering the spoon, and encouraging self-feeding.
2. Mix in More Texture
Add textured foods such as chopped and cooked veggies, rice, noodles or shredded meats in a bowl with baby food from pouches to increase the texture experience.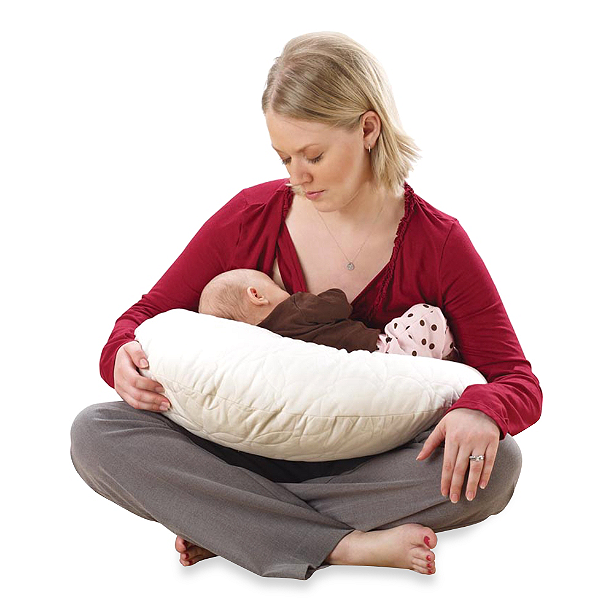 These varied textures will stimulate your baby's sensory system and train his mouth muscles to handle a wide range of food textures.
3. Monitor Your Baby During Feeding
No matter what, when, or how you feed your baby, he or she needs to be monitored to watch for choking and to continue to enhance the parent-child connection and bond.
4. Start Finger Foods Between Six and Eight Months

We loved the convenience of the pouch, but it's still important to introduce finger foods. Between six and eight months, babies develop their hand grasp and can hold a finger-shaped, or long, thin rectangle of soft food, such as buttered toast, soft cooked vegetables like sweet potato, or ripe fruit like banana or avocado. By eight months, the pincer grasp emerges, and your baby can pick up small bits of food with his thumb and forefinger. 
At this stage, introduce finer foods like strips and small cubes of soft food to your baby's meal routine.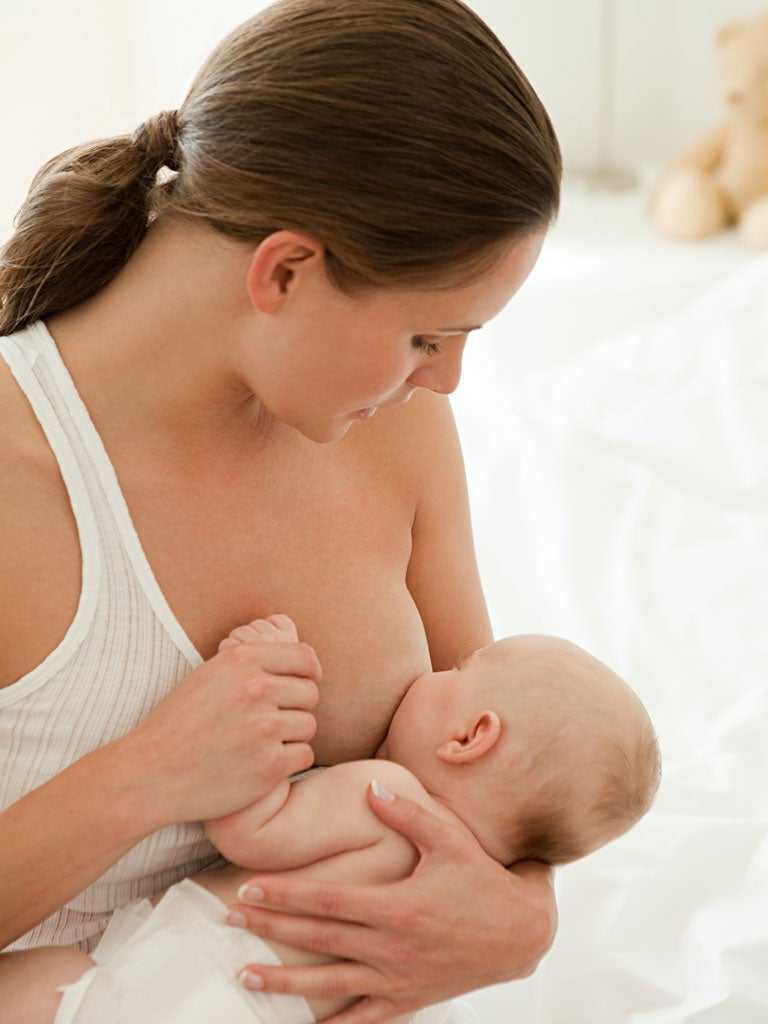 Use this opportunity to introduce singular veggies and fruits so your baby can appreciate the flavor and texture of these foods.

5. Always Sit to Eat
This is good advice for any child at any age (even adults), but especially for the new eater who is learning to handle food. Sitting for meals and snacks helps children pay attention to their food and eating, learn to eat mindfully, and stop eating when full.
 
- Written by Jill Castle, MS, RDN
Jill Castle is a registered dietitian and childhood nutrition expert who helps families navigate the ins and outs of feeding children from high chair to high school. She is the author of The Smart Mom's Guide to Starting Solids, and the co-author of Fearless Feeding: How to Raise Healthy Eaters from High Chair to High School as well as many other resources for parents, including online trainings.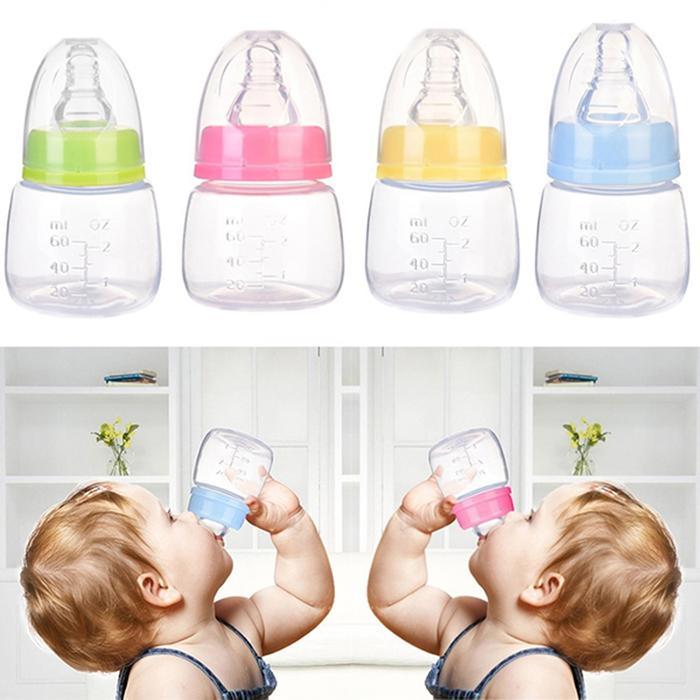 You can find Jill's blog, podcast and other resources on her website, http://www.jillcastle.com/.
Posted on: May 22, 2017
Posted by: Michaela Meehan
Tags:&nbsp&nbspBaby,&nbsp&nbspEducation
Mom's nursing chair, an overview of the available options
Manufacturers today create many unique pieces of furniture that make people's lives comfortable and easy. Let's talk further about what features a baby feeding chair has for mom, because such interior items have recently been in incredible demand around the world.
Contents
1 Types of nursing chairs for mothers
2 Key features

8

3 Nuances of choice
4 Precautions when using
5 Care instructions
6 Video
7 Photo of the chair for feeding the baby by mother
featured in several species.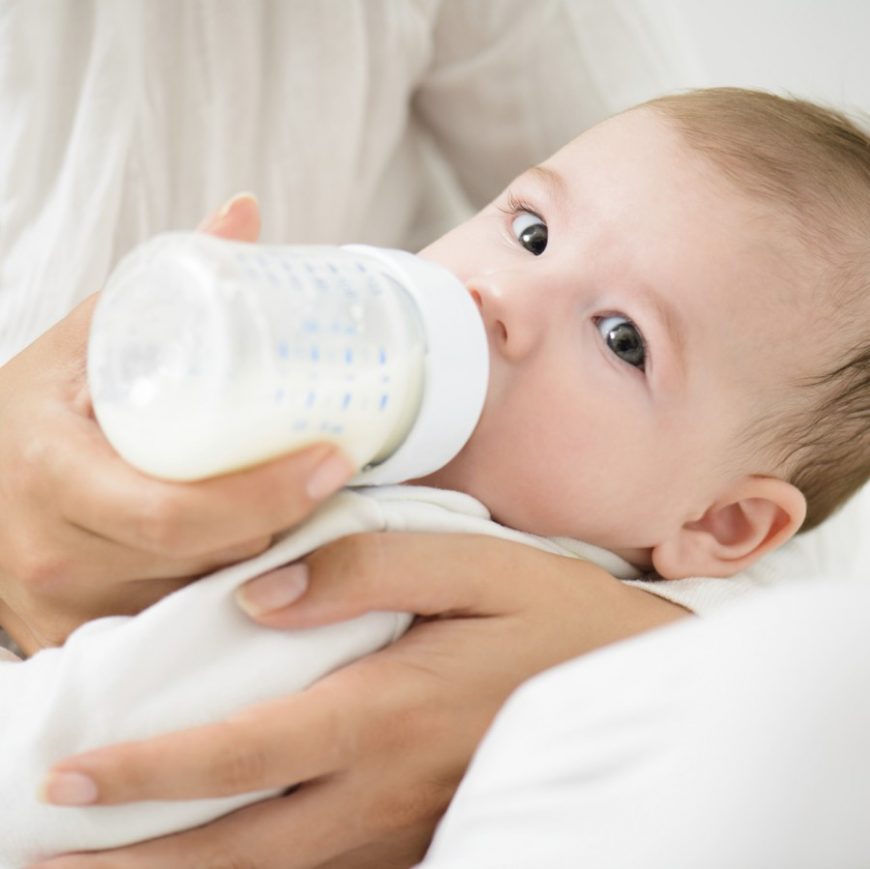 In order not to make a mistake in choosing, it is important to distinguish the features of each of them.
Based on the manufacturing design features, you can choose:
fixed chair with legs for feeding, with spring mechanism. The swaying effect in this case is achieved due to the pressure of the mother's weight on the sitting surface;
models with a rotating mechanism that can turn the sitting surface in a circle;
rocking chair used for feeding a baby for mom with arched skids. When swinging under the weight of a seated person, it makes translational movements back and forth;
gliders with a pendulum mechanism, swaying due to the weight of a seated person. Able to withstand a fairly significant load, very comfortable to use.
GliderWith a rotating mechanism Rocking chairStationary
Based on the material of manufacture, there are:
rattan - very original in appearance, safe for the health of mother and baby, do not contain harmful components. The rocking effect is achieved due to the presence of either a spring mechanism or arcuate skids in such chairs. Rattan demonstrates high practicality, does not require careful maintenance, is durable and resistant to wear;
wicker products for baby feeding are made from natural wicker, so they are completely safe. However, wicker models do not have anatomical backs, therefore they are less convenient than other options. Relaxation of the mother's musculoskeletal system when sitting on such a chair is achieved by rocking. Note that wicker furniture is afraid of a long stay in the open sun;
metal chairs for feeding a child with a soft seat, back and armrests, sheathed in textiles, leather or leatherette;
wooden models are natural in composition, safe, non-toxic, durable, so models from this material are approved by many positive reviews from satisfied customers.
WoodVineMetalRattan
Based on the ability to fold the structure, the following models are found.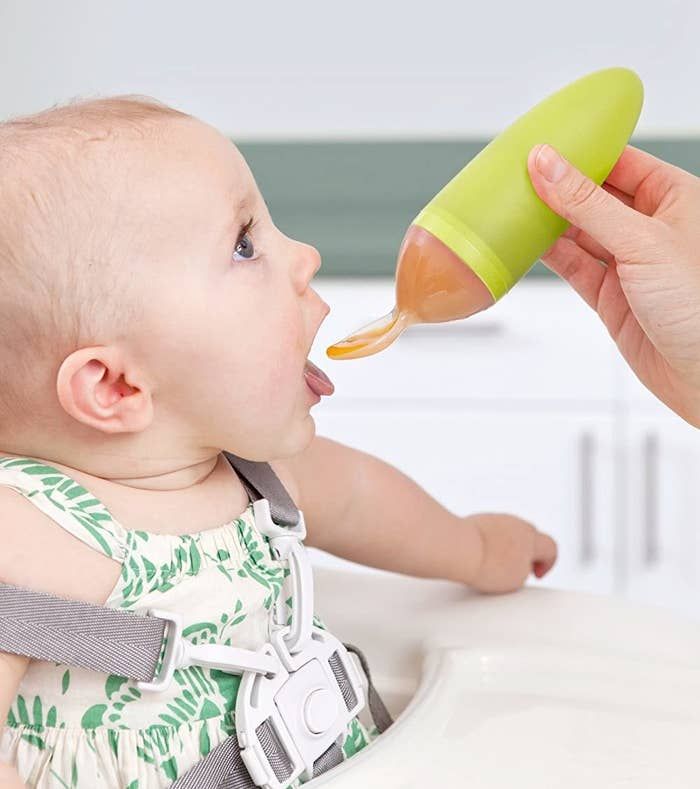 | | |
| --- | --- |
| Rocking chair view | Features |
| Anatomical folding chairs | Suitable for mobile people who are accustomed to surround themselves with comfort everywhere (at their summer cottage, at home, away, and so on) |
| Structures without the possibility of transformation or folding | May cost less than folding models but take up more space |
Highlights
The furniture frame, on which the parent who feeds their baby can comfortably lean, is made of solid materials. The model always has armrests, and some also have a comfortable footrest.
Many models allow you to change the angle of the backrest, which makes the process of feeding and rocking the baby more comfortable.
The back of the maternity chair is always high and can be anatomically shaped. In any case, the back, neck and head of the person sitting on such furniture is provided with reliable support.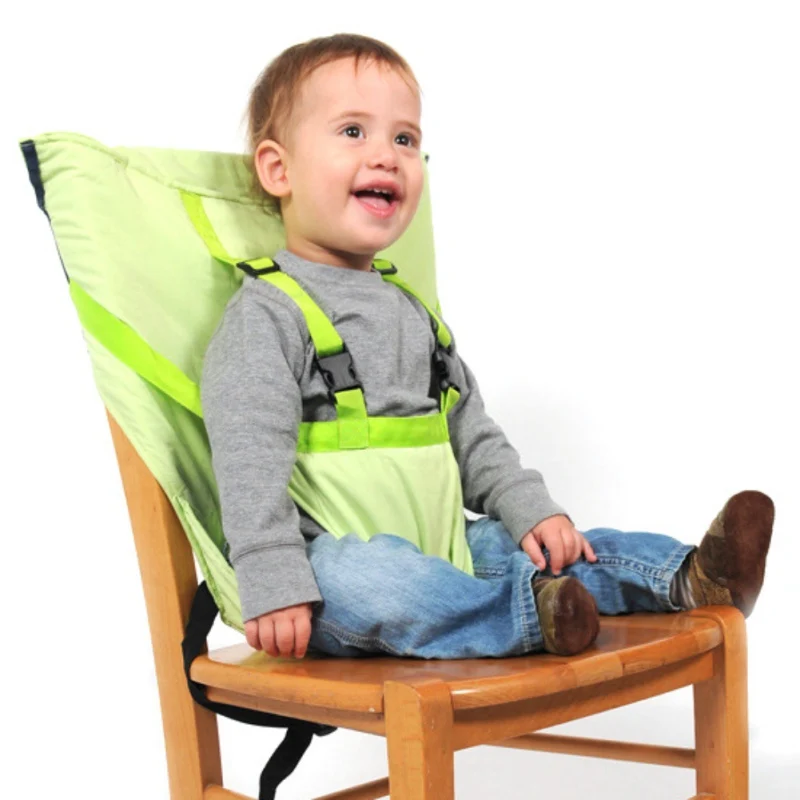 The longer the runners of the chair, the greater the amplitude when swinging it will demonstrate. Although many users note in their reviews the fact that it is easier to get up from models with short skids, as they are more stable.
Nuances of choice
A child seat must necessarily have high performance parameters, so it is important to consider many factors when choosing it:
materials used in the manufacturing process must be safe, practical, durable. The composition of the structural elements of the seats should not contain radioactive components, toxic substances, materials with a pungent odor. Regarding reliability, it is better to give preference to metal, wooden frames, as well as rattan models. And the upholstery material and filler for the seat, backrest and armrests is better to choose a breathable, environmentally friendly. The padding is made from eco-friendly fabrics. This is extremely important for the health of the baby and his mother, so that they do not provoke the development of allergic reactions and other similar complications;
model build quality will directly determine the safety of the product and its durability. Be sure to check if the seller of the model has all the necessary documents (quality certificate, passport, and so on). The chair itself must be visually examined for defects or unreliable fasteners;
allowable load level. Choose chairs with a good weight margin, then it will last a longer period;
dimensions of the chair - in terms of dimensions, the product must fit the user in height, then the mother's back will be provided with the most reliable support;
level of functionality and comfort - the most practical and easy-to-use armchairs for moms with the ability to adjust the height and angle of the backrest, armrests and footrest. The most comfortable, as practice shows, are those chairs that have a long back;
chair care features are also important to consider when choosing it. It is good if the selected model will have a removable cover that can be washed in a washing machine if necessary. But cheap leatherette should be abandoned, as it quickly scratches and becomes unusable;
rocking mechanism - it is better to test the model by sitting in it for a few minutes. Is it convenient for you to get up from the chair, does it sway smoothly;
the cost of good furniture for feeding a baby for a mother cannot be very cheap, which is important to remember when choosing it. If the seller offers surprisingly good prices, it is worth paying double attention to the analysis of the proposed model.
Precautions for use
There are a few other things to consider when choosing a mummy chair. First of all, do not forget to check the reliability of the fasteners and connections of the product. It is better to order the assembly of the model at home from a qualified specialist, because not everyone can independently assemble a complex structure in the right way. Savings on professional assembler fees can reduce the safety of the product.
Experts do not recommend the use of such furniture as a stand or stairs. It is strictly forbidden to stand on it with your feet.
It is also worth avoiding excessive rocking on the rocking chair for mother and child. It is not necessary to overload the model, make sure that the level of load on the furniture complies with the manufacturer's recommendations.
Rules of care
Such chairs should be used only for the purpose of feeding, rocking the baby, as well as resting his mother. Regularly wipe it from dust and dirt with a damp cloth of a soft nature. In case of greasy stains, you can use a soapy solution, and then wipe the surface of the furniture dry.
Long-term contact of such items with water should not be allowed if they are made of wicker or metal. Also, the vine should not be left in the open sun for a long time, otherwise it may dry out. Do not use aggressive detergents to care for such interior items.
Video
Rocking chairs for nursing mothers.
Photo of a chair for feeding a baby by a mother
Variants of chairs for mothers with small children.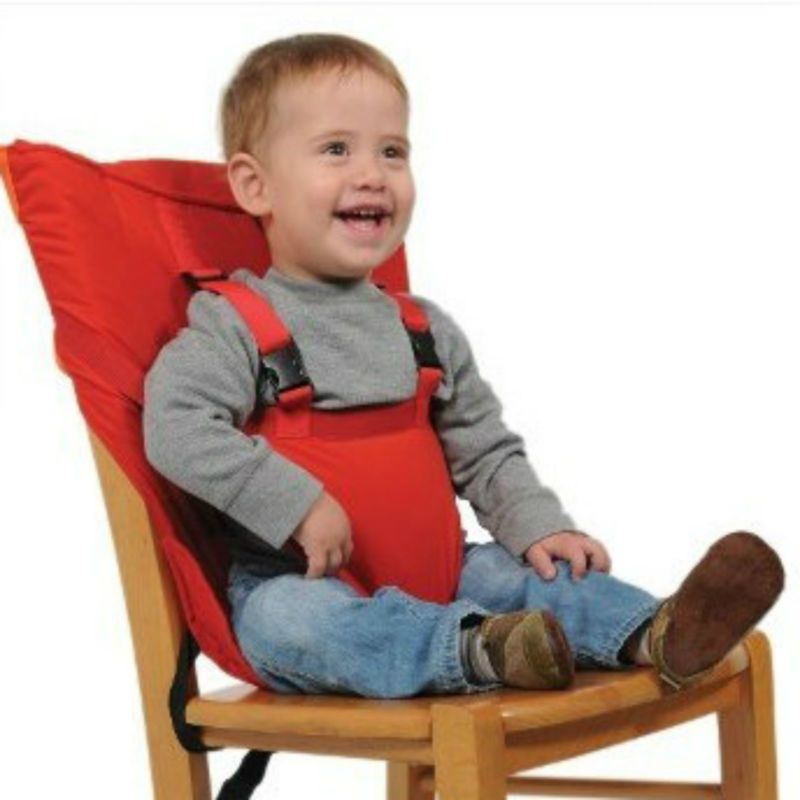 Bean bag, having appeared in a child at a young age, can serve him for a long time and go through all stages of development with the baby. Thus, frameless furniture will live next to children for several years and will become a favorite thing in the house. On it, the child will be able to make the first discoveries, exploring the space when he is only a year old. And then with pleasure to watch cartoons, read books at an older age.
Why else do mothers buy frameless furniture? Consider the reasons:
1. Furniture is safe.
Frameless furniture is called so because it does not contain a rigid frame. Therefore, it does not pose a danger to children: they will not hit hard parts, they will not be able to fall off the seat of the bag or drop it on themselves, as sometimes happens with chairs. There are also no sharp corners on frameless furniture, which is important at any age. And the absence of small details allows the use of frameless furniture from a very young age.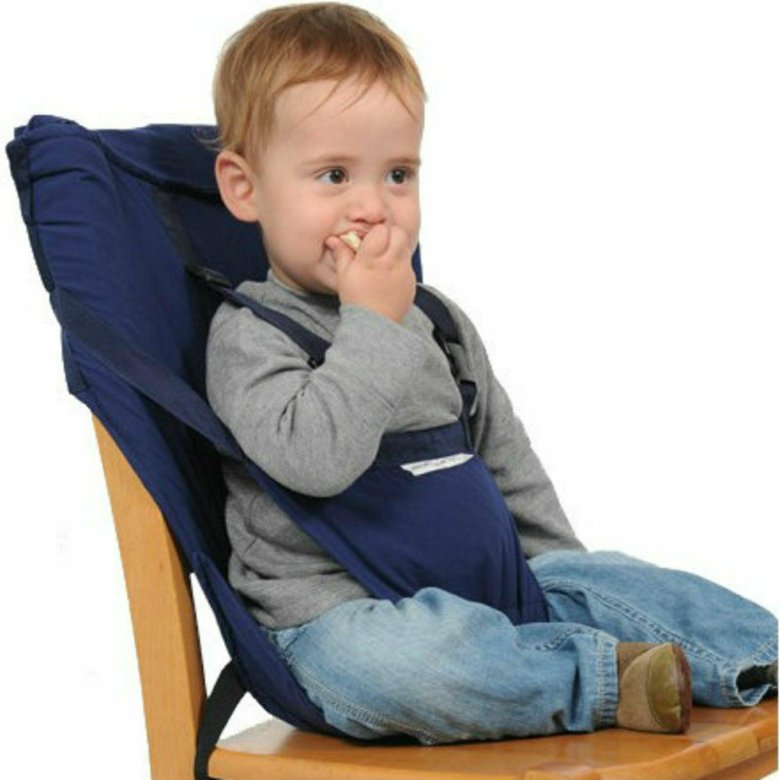 2. Suitable for feeding.
Frameless furniture helps to relax the muscles, take a comfortable posture while sitting, comfortably position the back, neck, and head. Therefore, it is the ideal furniture for breastfeeding babies. A young mother will be able to sit perfectly on the armchair and feed the baby without experiencing any inconvenience.
3. Easy to care for.
All mothers know how difficult it is to keep things clean in a child's room. But caring for frameless furniture will not give you trouble! All furniture on the site superpuff.ru has an external cover that can be easily removed. The outer cover can be easily machine washed with ordinary powder and dried at home. It can be washed several times a month as it gets dirty and put on the chair again. Thus, in the room the kids will always have comfortable clean furniture.
4. Provides comfort.
Frameless furniture designed to provide people with comfort while relaxing.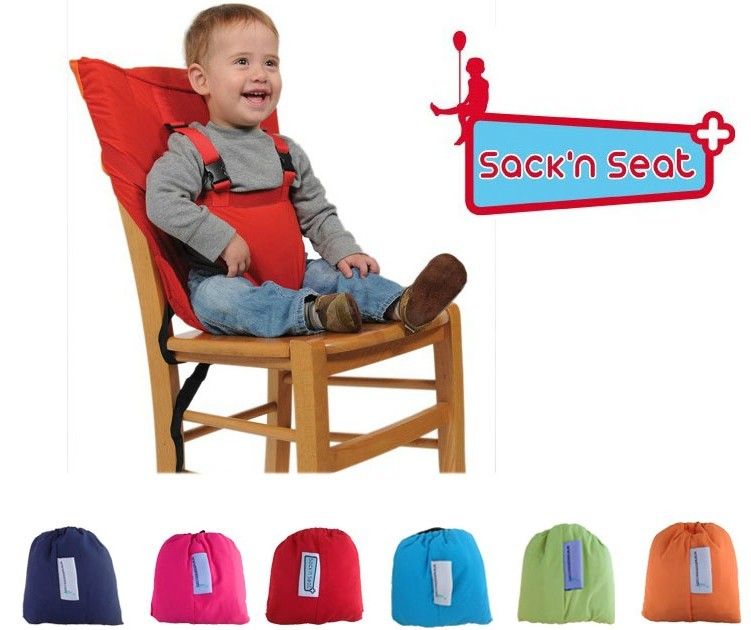 Soft fabric, modern ottoman filler, frameless base make this type of furniture ideal for relaxation. Sitting on a beanbag chair or on a cushion chair, the child will be able to relax between games, take a break between classes and recuperate.
5. She decorates the interior.
Frameless furniture always looks very stylish and original. Therefore, it is invariably the highlight of any interior. Moms who are attentive to the arrangement of the children's room often choose bag chairs, floor cushions or knitted poufs. Our site presents a huge number of different colors of furniture, which allows you to choose the perfect option for every child's room!
6. Easy to carry from place to place.
Frameless furniture, be it a pear chair or a triangular chair, weighs very little. This means that it can be easily moved from place to place. Therefore, families like to use such furniture. Children can easily take chairs to their games and carry them wherever they want.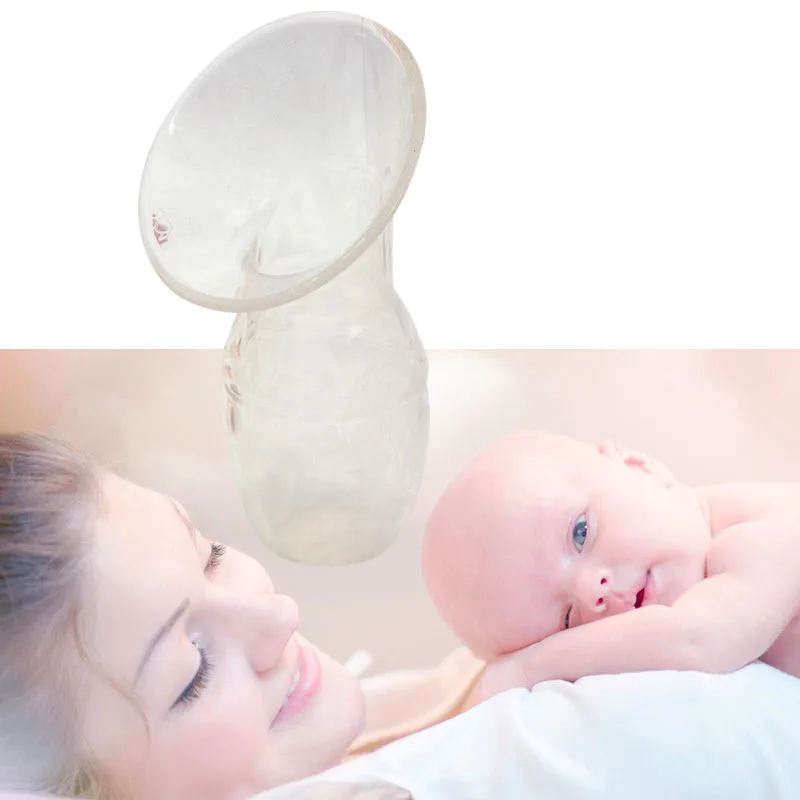 And parents will be able to read fairy tales to their children in the evenings in the armchair, and then take it with them to the living room and watch movies or read magazines on it.
Knitted round pouffe is also very light and can be carried from place to place even by a child.
7. Oksford pouffes can be used outdoors.
We have a range of furniture made from Oksford fabric on our website. This material is specially designed for outdoor use. Therefore, he is not afraid of splashing water, stains from grass, earth, berries. Things made of Oksford fabric can be safely taken out to the balcony, to the terrace, to the backyard. And this furniture is ideal for use by kids. After all, all stains from paints, food, juices are easily removed from it with a damp cloth. Many mothers appreciate this quality and choose Oksford chairs for their home.
8. Frameless furniture develops imagination.
Frameless furniture is perfect not only for relaxing, but also for playing.