How to heat up baby food when out
How to store and heat baby food on the move
how to guides
First published on Monday 1 August 2016 00:00 BST Last modified on Monday 19 April 2021, 13:32 BST
Lucy Dimbylow
Writer
This page contains affiliate links, which means we may earn a small amount of money if a reader clicks through and makes a purchase. All our articles and reviews are written independently by the Netmums editorial team.
Once you're into the swing of parenthood, getting out and about with your baby is relatively easy.
But when you start weaning, you face a whole new challenge: feeding your baby when you're away from home.
Working out how to keep food fresh on the go, and how to heat it up when it's dinnertime can be tricky, so read on for the must-know guidelines on travelling with baby food.
Keeping baby food fresh on days out
Many parents, even if they usually cook homemade food for their baby, prefer to use jars or pouches of readymade baby food for days out.
Neatly sealed in sterile containers, they can be kept at room temperature so you don't need to worry about how to keep them fresh.
If, however, you want to take homemade food out and about, you'll need an insulated cool bag and some freezer blocks to keep the food at the right temperature.
You can either buy a bag specially designed for transporting baby food, or just use a normal insulated lunch bag, widely available from supermarkets.
1. Baby Polar Gear Little One's Lunch Bag
See more at Amazon
*Insulated cool bag with re-freezable ice pack
*Adjustable shoulder strap with clip to attach to prams
*Also available in blue
This roomy cool bag comes with an ice pack included and has been specifically designed with babies and young children in mind. With a handy pocket on the front, and an adjustable shoulder strap it can be attached to a pram or buggy handle.
Your browser cannot play this video.
2. Babymoov Airtight Containers (six-pack)
See more at Amazon
*Stackable for storage
*Ideal for travel and days out
*Dishwasher, microwave and steriliser-safe
These air-tight storage pots by Babymoov can be popped into the dishwasher or microwave and come in a handy pack of six.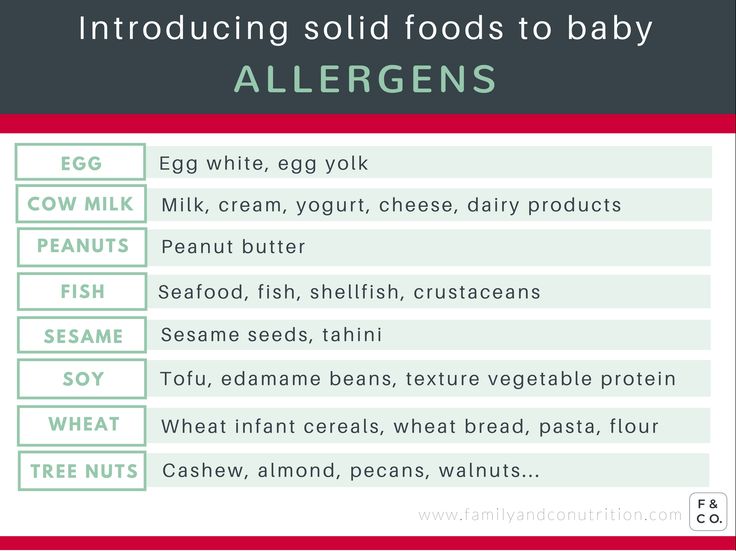 Ideal for travel, they can be stacked for easier storage. They are just what you need to transport your baby's food on days out.
3. Disposable Weaning Bibs (20-pack)
See more at Amazon
*Perfect for meals out and about
*Waterproof backing and crumbcatcher
*Adjustable neck with sticky tabs fastening
Using disposable bibs for days out can be a great idea. We like these brightly coloured ones from Tommee Tippee that come in a pack of 20. They have an adjustable neck that fastens with sticky tabs and waterproof backing and a crumb catcher to keep mess contained.
4. TUM TUM Children's Food Flask
See more at Amazon
*Can be used to keep food hot or cold
*Comes in three attractive designs
*Bpa-free and dishwasher-safe
This flask will keep your baby's food hot for up to five hours, but don't forget to allow time for it to cool before you feed it to them. It's available in three funky designs and can keep food hot for around five hours.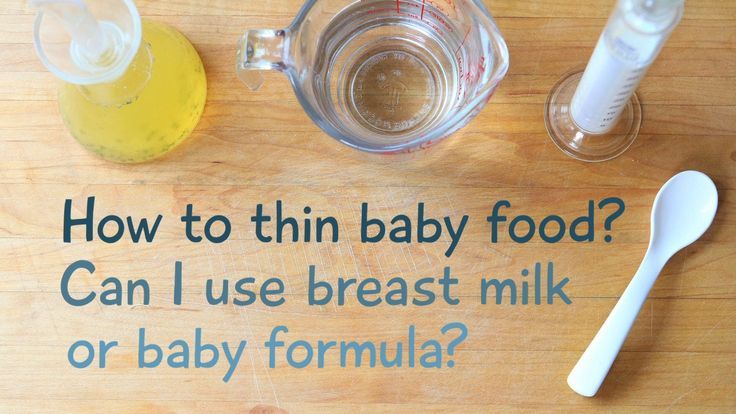 You'll also need to remember to pack any snacks your child might need.
Pre-packed snacks like boxes of raisins, cereal bars and packets of rice cakes are ideal for days out, but if you want to take your own snacks, pack them in lidded containers or a special non-spill snack pot: these have flexible lids with an opening that allows your baby to get the snacks out but not tip them everywhere.
Don't forget to put in cutlery, your baby's sippy cup and bibs, too; disposable bibs are handy for meals on the move.
---
How do you keep baby food warm while traveling?
If you don't think you'll be able to microwave food on the move, you'll need to heat it before you leave home.
Heat until it's piping hot in the microwave, in the container that you want to transport it in (as transferring hot food to a cold pot will immediately start to cool it down).
Put a lid securely on the pot, and then put it inside an insulated lunch bag.
This should keep the food at the temperature required to prevent bacteria growth (60C) for two to four hours.

Don't put cold food in the same bag as pre-heated food, as neither will stay at the correct temperature.
Before feeding your baby, taste the food yourself to make sure that it's cooled down to a safe temperature.
The alternative is to invest in a small Thermos flask or travel mug, and put your homemade baby food directly into this.
How do you store baby food on the go?
Getting out and about with a weaning baby might seem like a lot of hassle, but like all parenting routines, the more you practise, the easier it will become.
And with an insulated bag, some freezer blocks and some decent, leak-proof food storage, you'll soon find that there are no limits to the places you can explore.
The easy way to cope with mealtimes when you're out and about is to take no-cook food that your baby can eat at room temperature.
This could be a jar or pouch of shop-bought baby food, finger food like sandwiches, or if you'd prefer her to have a fresh meal, you can simply take a ripe banana or avocado and mash it with a fork when it's time to eat.
Frozen baby food will stay frozen in a cool bag for about six hours, and refrigerated food will also stay cool for that length of time.
Take the food out of the fridge or freezer just before you leave home and put it straight into the bag along with the freezer blocks.
If you're not sure if you'll be able to defrost the food on the move, it's best to do this before you go out.
Make sure your food is stored in airtight pots with close-fitting lids to avoid leaks in your cool bag.
What temperature should baby food be?
Homemade food should be heated until it's piping hot, so it's not recommended that you warm it by standing it in a bowl of hot water (although you can do this for jars).
Many restaurants, service stations and family-friendly facilities like soft play centres have microwaves for customer use, or the staff can microwave food for you; if possible, phone ahead to check whether this can be done.
You can also check whether highchairs are available at the same time.

For homemade meals or foods that your baby prefers to eat warm, it's best to heat the food when you need to use it, if possible.
This helps to reduce the risk of bacteria breeding in the food.
Do you feed baby food warm or cold?
Homemade food should be heated until it's piping hot, so it's not recommended that you warm it by standing it in a bowl of hot water (although you can do this for jars).
Many restaurants, service stations and family-friendly facilities like soft play centres have microwaves for customer use, or the staff can microwave food for you; if possible, phone ahead to check whether this can be done.
You can also check whether highchairs are available at the same time.
For homemade meals or foods that your baby prefers to eat warm, it's best to heat the food when you need to use it, if possible.
This helps to reduce the risk of bacteria breeding in the food.
---
The best buys for weaning your baby
The best buys for weaning out and about
The best cookbooks for healthy eating

Related products
FEED / WEANING
Tommee Tippee Pop-up Freezer Pots with Tray
RRP £5.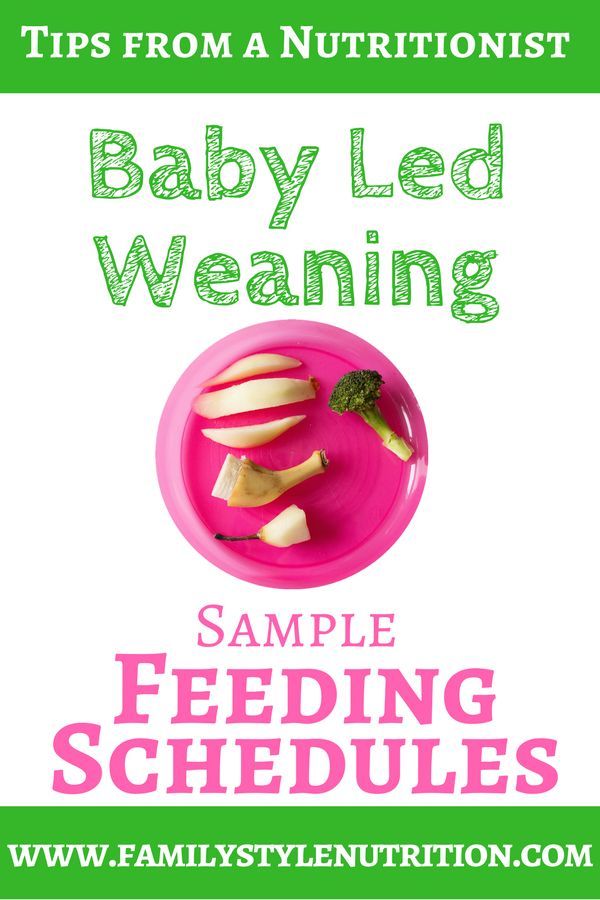 00
★ ★ ★ ★ ★ (1)
Pop-up Freezer Pots with Tray 5.0 out of 5, 1 based on 1 ratings 1 user comments.
Reviews
FEED / WEANING
Philips Avent Combined Steamer Blender
RRP £118.50
★ ★ ★ ★ ★★ (2)
Combined Steamer Blender 4.5 out of 5, 1 based on 2 ratings 2 user comments.
Reviews
FEED / WEANING
Tommee Tippee Magic Mat
RRP £4.99
★ ★ ★ ★ ★ (2)
Magic Mat 4.0 out of 5, 1 based on 2 ratings 2 user comments.
Reviews
Heating and Thawing Homemade Baby Food Purees
What is the Best Way to Heat or Thaw Homemade Baby Food Cubes?
There are many ways to heat and thaw homemade baby food. On this page we will tell you all about heating and thawing your homemade baby food cubes.
Thawing and Heating of Homemade Baby Food
When thawing or heating baby food cubes, take out as many cubes that you will feed your baby for 1 or 2 days.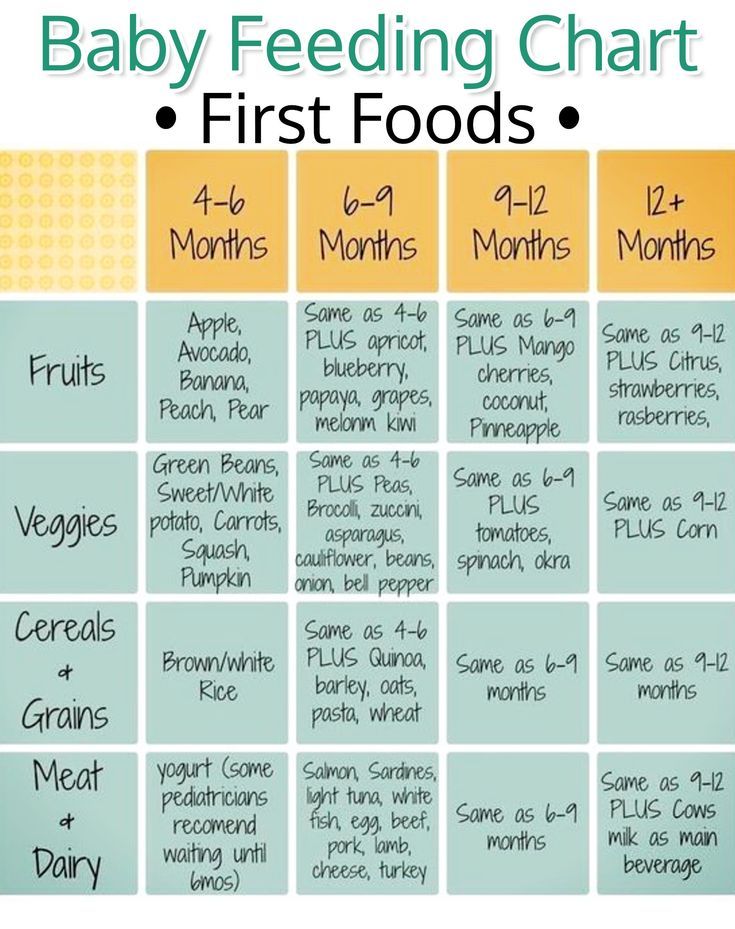 Remember to thaw only the amount of food that you will use in a period of 1-3 days as you should not refreeze any leftover food.
Transfer the cubes to a storage container and let the cubes thaw in the refrigerator or you may wish to transfer the cubes to a glass bowl and then thaw them in the microwave. We'll discuss the various methods of heating and thawing homemade baby food below. Whatever method you choose, please do be sure to always test the temperature of the foods you will be feeding your baby!
Heating Homemade Baby Food
Microwave Heating
Many parents love the ease and convenience of the microwave for both heating and thawing homemade baby food. Whether or not you use the microwave to heat or thaw your homemade baby food is a decision only you can make.
To heat the baby food in the microwave, always transfer the amount of food you will be heating to a glass microwave safe container. You should not use plastic to heat foods in the mircowave.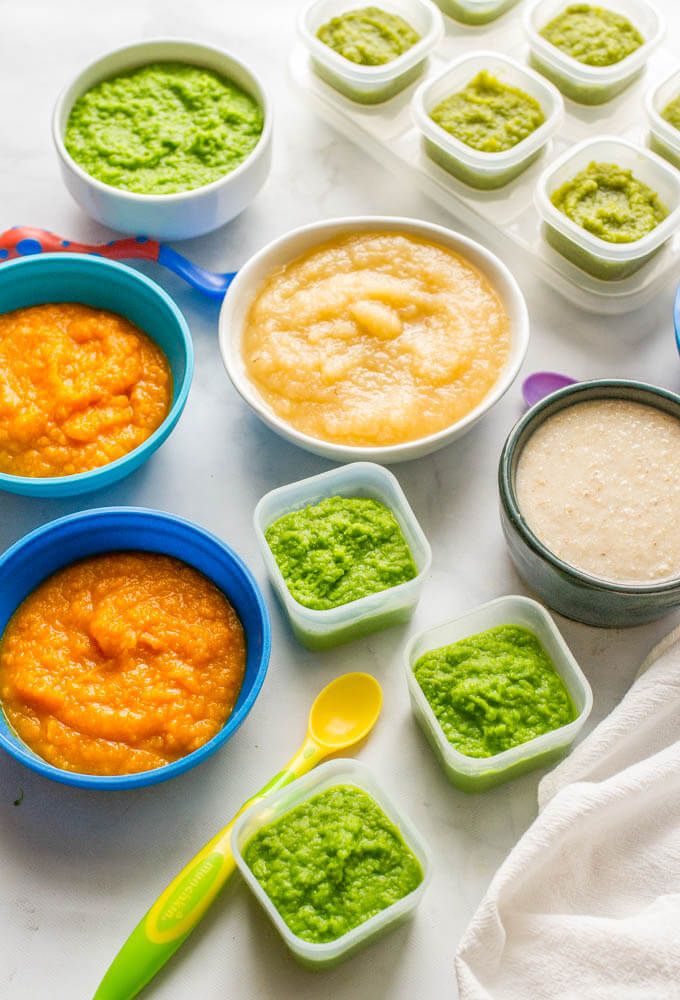 Heat the food in 15 second increments and stir after each heating. When the food has reached the temperature you desire, be sure to give one final stir so that no hot pockets are left to burn baby's mouth.
Stove Top Heating of Homemade Baby Food
When heating baby food on the stove top, choose a smaller saucepan and place the food into the sauce pan. Gently heat the food using a low setting. Using the lower heat setting will ensure that you do not burn the food.
Do NOT store leftover food from a container that your baby has been eating from. Saliva will contaminate the food and storing leftovers may cause food poisoning.
Microwave Thawing of Homemade Baby Food
Always warm baby food cubes in a glass bowl and not in plastic containers as researchindicates glass is safer. If you are using a microwave to thaw or reheat baby food cubes, be sure to stir food to ensure no hot-pockets are left to burn baby.
Many parents do not like to use the microwave for a variety of reasons.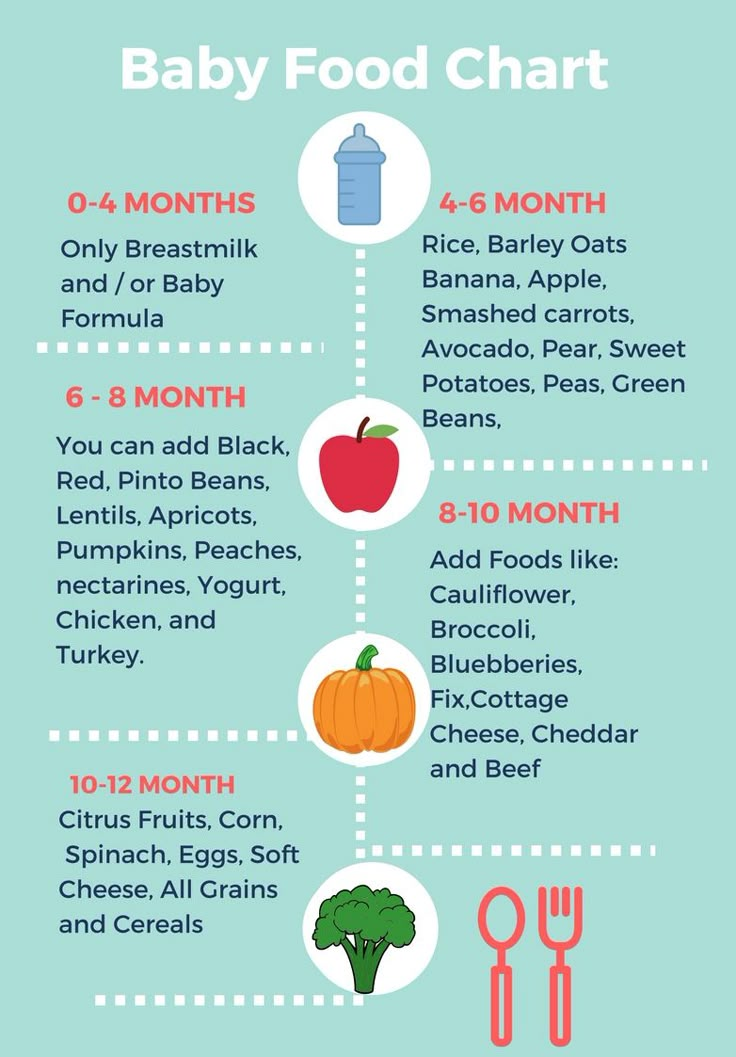 It is up to you to decide if heating or thawing your baby food cubes in the microwave is right for you and your baby. If you do not wish to use a microwave to thaw your baby food cubes, you may thaw your baby food cubes in the refrigerator over night (ensure that the cubes remain a closed container and not in an uncovered bowl) as mentioned.
---
Refrigerator Thawing of Homemade Baby Food Cubes
Thawing baby food cubes in the refrigerator will take longer than using a microwave or the floating/submersion method. You may thaw your baby food cubes in the refrigerator over night (ensure that the cubes remain a closed container and not in an uncovered bowl). This method may take up to 12 hours so do be sure to plan accordingly!
---
Submersion or Warm Water Thawing of Baby Food Cubes
Thawing baby food cubes using this "submersion method" should take between 10-20 minutes. You may place the cubes in a small bowl and then place the bowl in a larger bowl filled with hot water.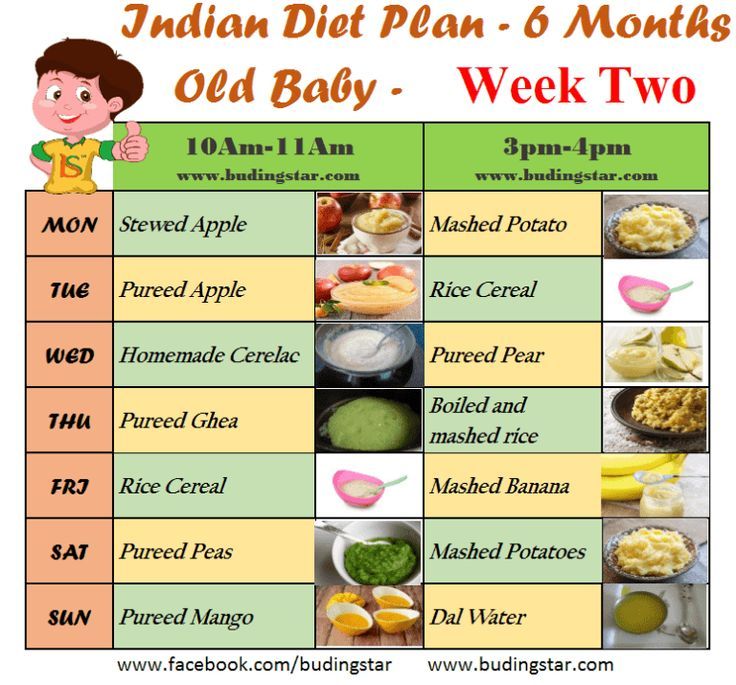 You can also do this with a pan of warm water on the stove; add the smaller bowl to a pot of water that you have warmed.
 Thawing food on your kitchen counter is never recommended as bacteria or other contaminants may get into the food.
 You should not feed your baby from the container and then re-store the container that baby has been fed from. Saliva may contaminate the food and bacteria may evolve. Always take the portions you will serve from the container and transfer to a feeding bowl.
 Please keep in mind that reheating and serving baby food cubes is warm is NOT necessary. Baby food cubes may be served at room temperature once they have been thawed and then heated.. Many babies enjoy room temperature foods.
---
How Long is it Safe to Keep Thawed Baby Food in the Refrigerator
Thawed homemade baby food is just like other food that you have cooked, frozen and then thawed. The homemade baby food that you have thawed may safely be kept in the refrigerator for 72 hours maximum.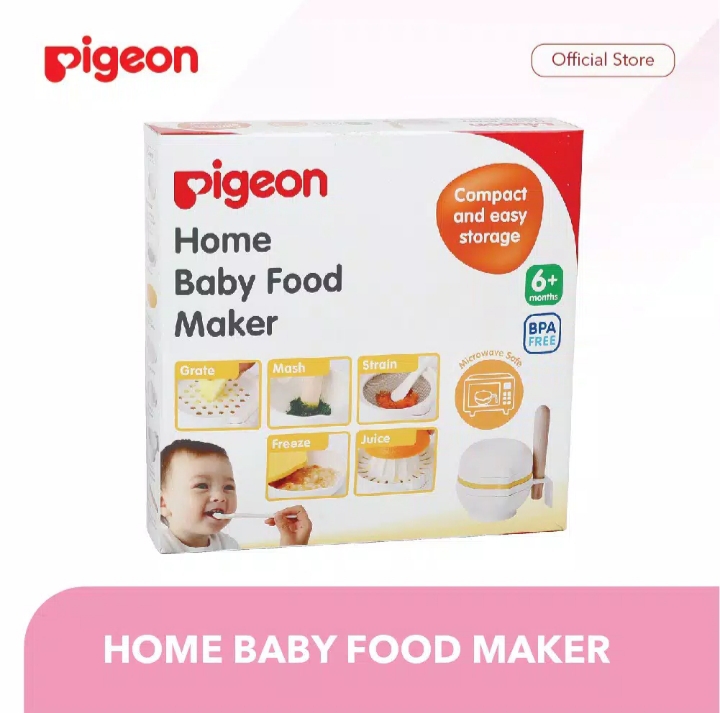 Ensure that the thawed baby food is kept in a sealed container to avoid contamination.
 Remember, always consult with your pediatrician regarding introducing solid foods to your baby and specifically discuss any foods that may pose allergy risks for your baby.
 This site complies with the HONcode standard for trustworthy health information:
verify here.
SHARE ON FACEBOOK SHARE ON PINTEREST
Defrosting and serving baby food. Your baby from birth to two years old
Defrosting and serving baby food. Your baby from birth to two years
WikiReading
Your baby from birth to two years old
Sears Marta
Contents
Defrosting and serving baby food
Frozen meals should not be thawed at room temperature for long periods of time. When it's time to use frozen baby food, try these tips:
• For slow defrosting, place one serving or a day's supply in the refrigerator and leave for three to four hours.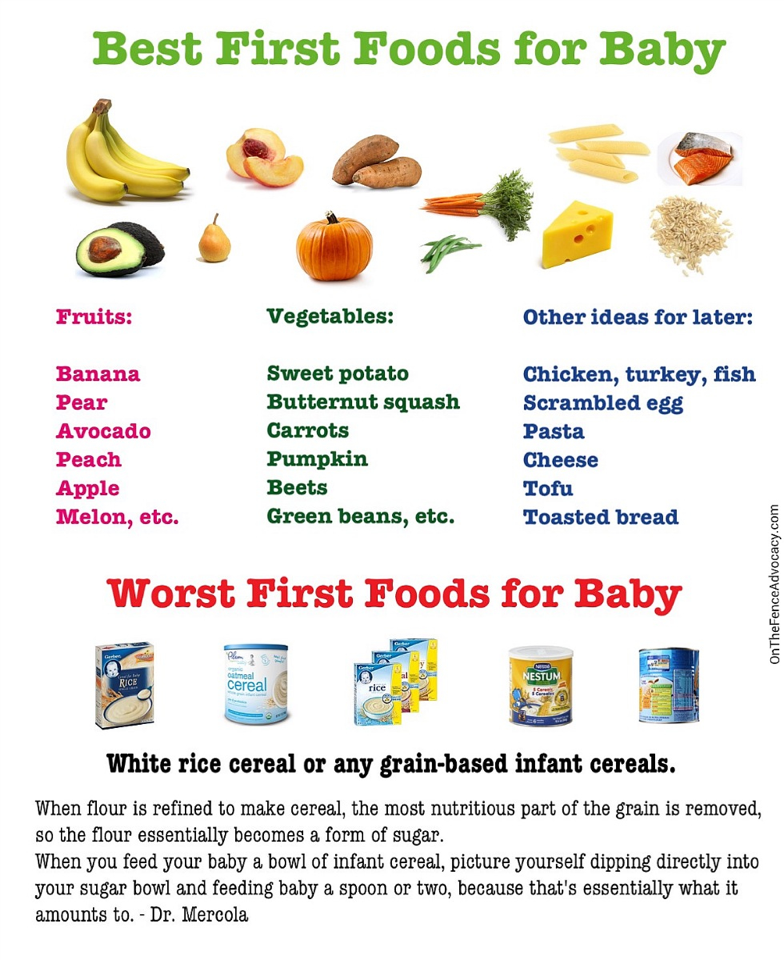 • For quick defrosting, use an electric defrost or place a frozen cube or open jar in a heat-resistant small container and place in a small saucepan. Fill the pot with water just short of the rim of the food container. Defrost and reheat over medium heat, stirring occasionally to heat evenly.
• Before giving baby food to a baby, be sure to mix it thoroughly and taste to make sure there are no areas too hot for the baby. Touch the product with your upper lip each time you load another spoon. Even the smallest amount of food that is too hot can teach a child not to trust what lies in the spoon approaching him. You can better check the temperature with your finger.
• Because microwave heating can create hot spots in food that can burn your child's mouth, we do not recommend this method. If you choose a microwave, be very careful to stir and always try a little yourself to see if the food is evenly heated before feeding your baby.
• To avoid wasting food, feed your baby with a spoon of the portion you think he can handle.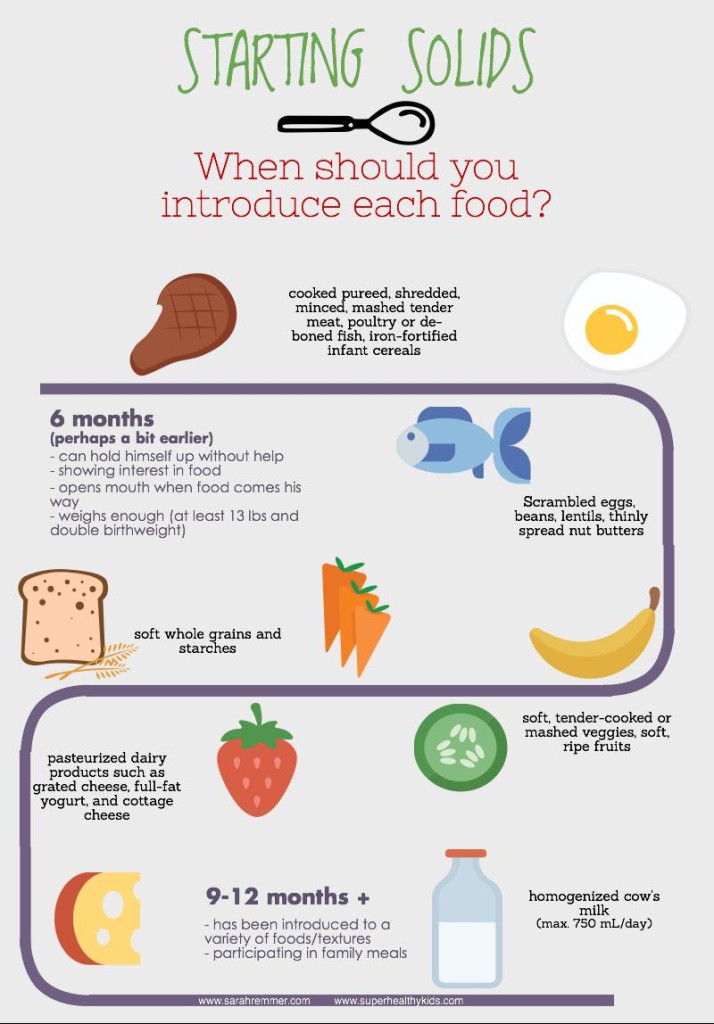 If he wants more, use a clean spoon to place the topping on his plate. You can store the rest of the dish in the refrigerator for two days, but only if saliva does not get into it.
Some babies don't eat "baby food" at all, and all this information on how to make it can be skipped if your baby tolerates a fairly firm texture, refuses solid foods for a long time, can't stand being spoon-fed, or transitions immediately to hand feeding. Some mothers really go into making baby food; others simply cook for the whole family and mash a portion for the child with a fork.
This text is an introductory fragment.
Table and chair
Table and chair Do two exercises with your child and ask him to guess where the chair turned out and where the table turned out.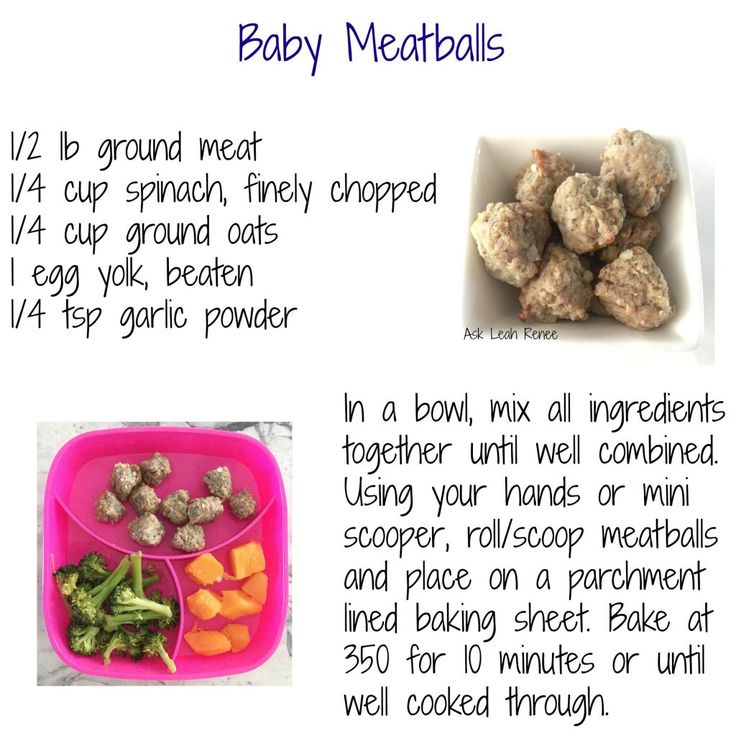 Riddle No. 1: Place your left palm vertically up. From below, put the fist of your right hand with your thumb towards you. (Chair) Riddle #2: Clench your left hand into a fist. Top
Tip 12 More variety, please
Tip 12 More variety on the table, please Almost like adults These adults are strange people - we are with you. We trumpet on all corners that food should be as diverse as possible: only in this way, they say, the body will receive everything it needs. For breakfast we eat one thing, for lunch - another, for dinner
Power mode
Diet • Food should be fresh and look appetizing. • It is very important that meals take place at the same time. Then you will be able to ensure a regular supply of nutrients to build the growing tissues of the fetus, uterus, mammary glands, amniotic
Manufactured baby foods
Industrial baby food products What applies to baby food products of industrial production for children of the first year of life • Canned fruit, vegetable and fruit and vegetable juices and purees.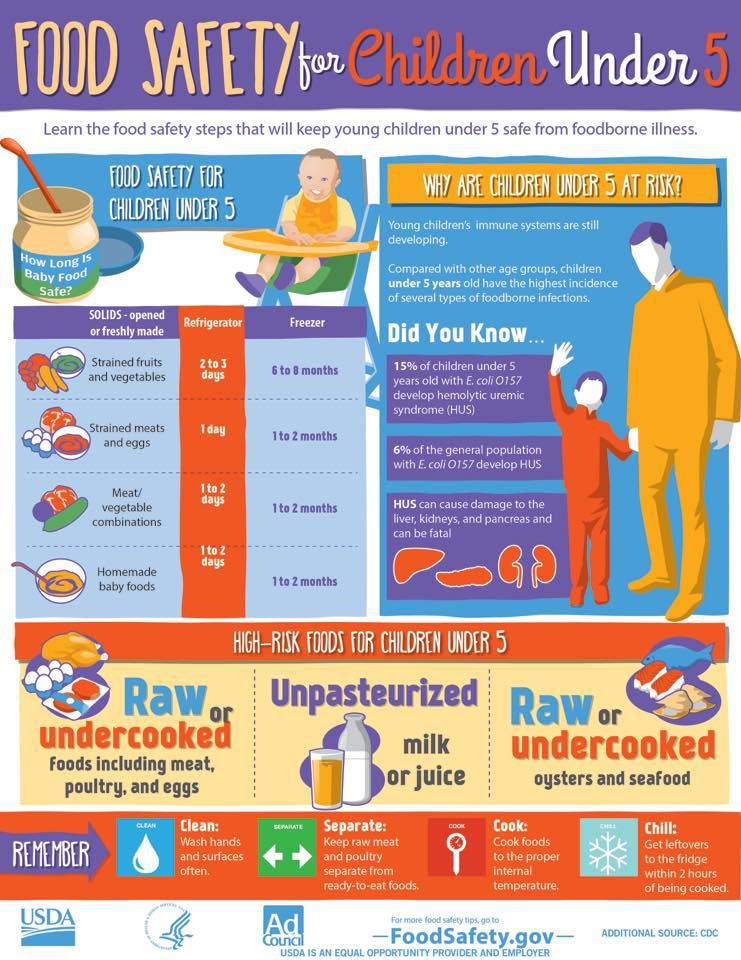 • Dry instant cereals and
Level 3: submission
Level 3: Submission The methods of presenting impromptu speeches are not much different from presenting prepared speeches. At the third level, you will work on gestures, pauses, eye contact, intonation, and other delivery methods. The goal of this level is
"To the table!"
"To the table!" The rhythm of the life of a French family is built around this sacred phrase, because the ritual of eating at a common table is the most important moment in learning good manners. It hardly needs to be reminded that the main dishes of French cuisine must be served and tasted
They put him at the table, and he put his feet on the table
They put him at the table, and he put his feet on the table It happens.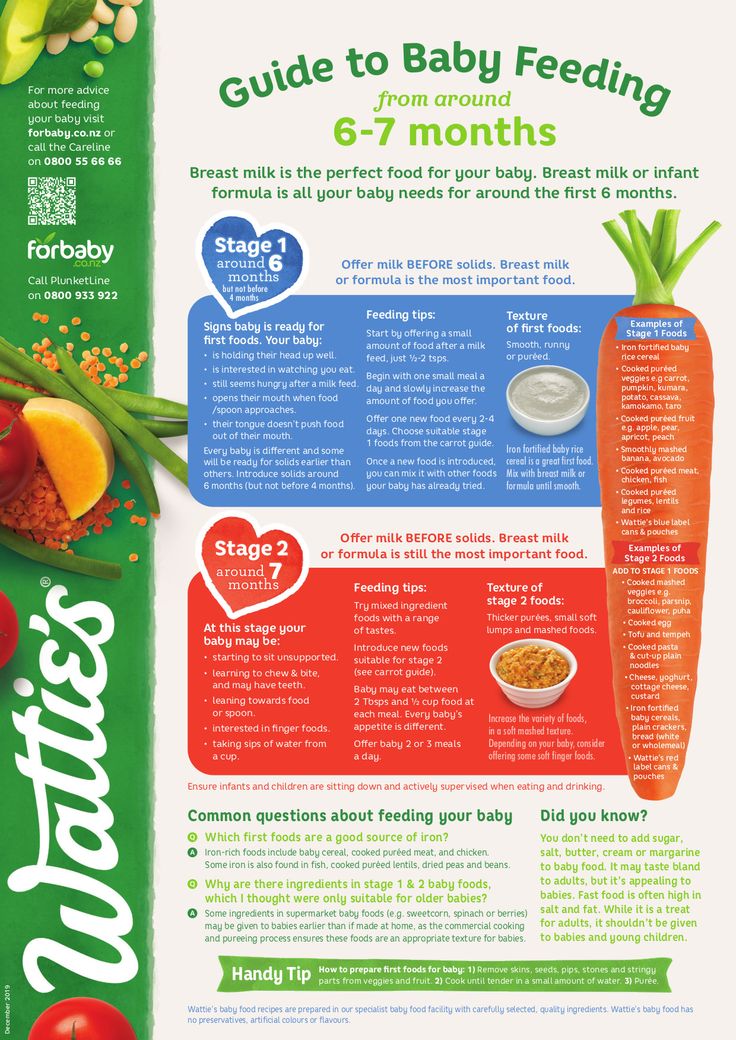 We just can't stand it, just to eat. And antics, and fidgeting in a chair, and a pigsty in a plate. Again, let's look into the dining room, where they dine in silence and peace, without quarrels and antics. But here is a two-year-old little girl acting up at the table,
2.3. Round table for teenagers: "How do friendships develop and sometimes break?"
2.3. Round table for teenagers: "How do friendships develop and sometimes break?" For modern teenagers, it is more difficult to get to know each other even in the courtyard of the house on the playground than for the previous generation of children. Gone are many traditions of courtyard games, which in
Help the nanny set the table
Help the nanny set the table They want to have breakfast in the group, Everyone around is in a hurry to help Carry dishes on the tables.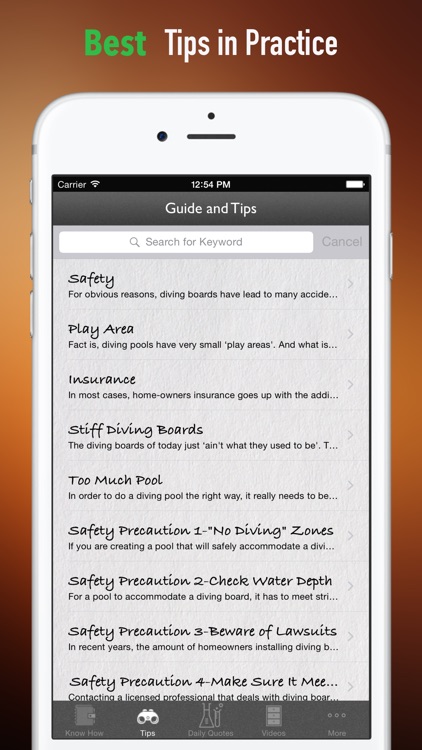 Only the Hedgehog said: - I won't! I won't go, I'll sit And I will look at you! I don't want to help Better to just wait. It's unpleasant for everyone. All Hedgehog
Wash your hands before you sit down to eat
Before you sit down at the table, wash your hands On the birthday of the Frog Her friends gathered. frolicked, played And then they began to have lunch. Only one thing was forgotten: The guests didn't wash their hands! Treats at the tables They took it with dirty hands. And the frog, probably It was
Making your own baby food
Making baby food with your own hands Good nutrition, or lack thereof, can have an impact on your child's health and behavior. It's worth spending a couple of hours a week preparing meals for your child. You know what it's made of and you can cook
Packaging and storage of homemade baby food
Packaging and storage of homemade baby food Store your home-cooked meals in the freezer.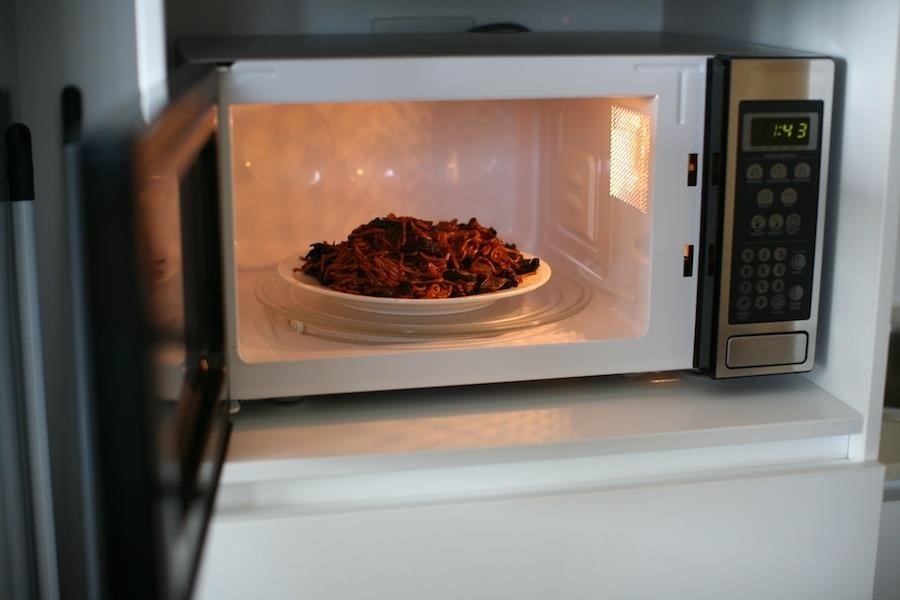 Allow the food to cool slightly before freezing in small portions. What do you need to make your own baby food? • Kitchen
What to give a child on a trip from food - how to feed a baby on the street
05/25/2018
≈ 5 min read time
Content
Necessary accessories
How to feed a child outside the home
Baby food on the go
Away food
Child nutrition in transport
What to feed your baby while traveling
Feeding a child in a cafe
Undoubtedly, the most comfortable place for children's meals, whether it's the first baby food or a preschooler's dinner, is the native kitchen.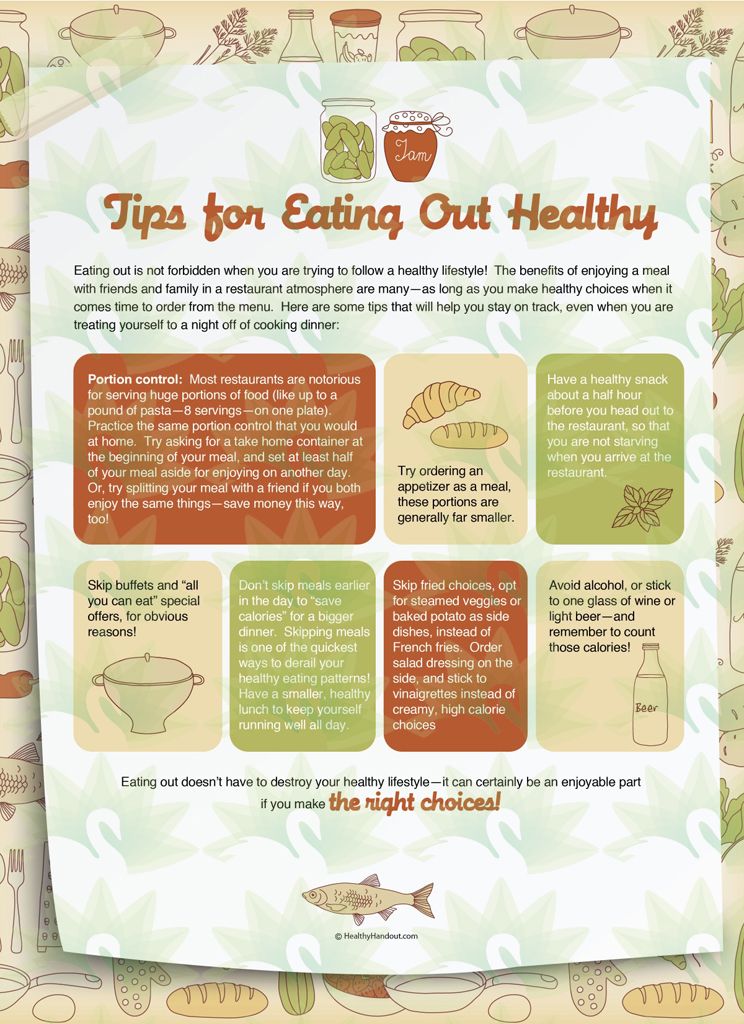 The task of feeding the baby outside the home is perceived by parents as a spacewalk: it seems that it is too difficult and unsafe. In fact, you do not need to limit yourself to traveling with a child and eat exclusively at home. By following our recommendations, you will be able to feed the crumbs with tasty and healthy food in any conditions.
How to form good eating habits
Natalia Kruglova
Nutritionist, nutritionist, pediatrician
Child nutrition
Eating out
To organize takeaway food at any time, get useful accessories for storing it, as well as hygiene products. Here's what you'll need:
Antiseptic wipes or hand sanitizer;
Bib or plastic bib with pocket;
Change of clothes in case the baby gets dirty;
Dry wipes or disposable paper tissues;
Children's tableware - non-spill cup, spoon and plate. It is important for kids to follow the rituals, so you should buy a travel set of cutlery and always take it with you. Children older than 2 - 3 years are not so picky, they can drink and eat from any clean dishes, including disposable ones;
Containers for storing prepared food. They must be hermetically sealed and have a special marking "For food products";
Cooler bag or cooler bag;
Portable bottle warmer or self-warming bottle;
Thermos for hot drinks;
Nibbler - a special mesh for fruit.
Wherever you have to feed your baby, make sure that the meal is comfortable. Choose a suitable place, preferably secluded, so that nothing distracts or frightens the child. If you do not have the opportunity to wash your hands with soap and water before eating, use antiseptic wet wipes or disinfectant gel. Do not insist if the baby is naughty and refuses the food offered: perhaps he is overexcited by the new environment, and it is worth delaying eating.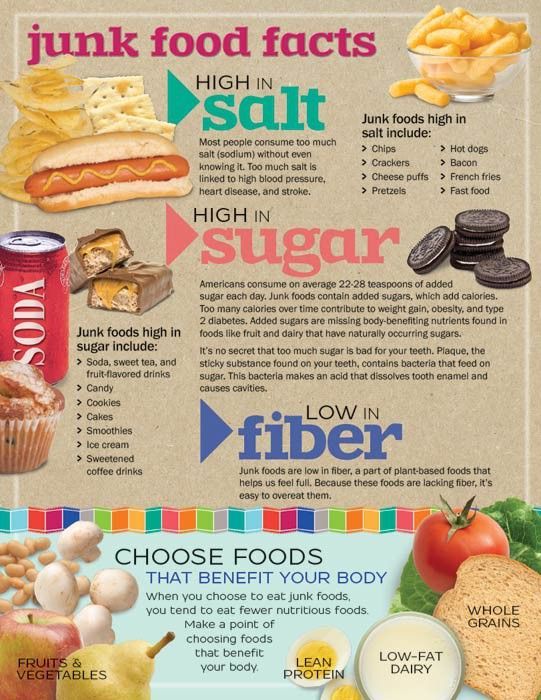 The usual cutlery and accessories will help reduce stress: your favorite spoon and drinking bowl, a homemade bib.
The best option for "food on the road" for babies under 3 years old is ready-made baby food. Consider the main types that need to be selected depending on the desires of your child and the duration of the trip:
milk and dairy products;
mashed potatoes with meat, vegetables, fruits;
bread, fruit bars;
cottage cheese, kefir, yogurt
All perishable foods should be placed in a thermal bag. And there are several reasons for choosing baby food on the road.
Convenience. No need to waste time on cooking, there is a measuring scale on the jar, which means that it is easy to calculate the volume required for feeding. Empty containers can simply be thrown into the trash, only the spoon remains to be washed.

Safety Proven manufacturers such as Agusha carefully control raw materials and prepare food under sterile conditions. This cannot be done at home.

A wide range of flavors A range of ready-to-eat meals allows you to feed your baby with delicious and varied food in any situation.

Transporting food To keep food fresh and at a comfortable temperature, it must be transported properly. So, baby porridge can be prepared in advance at home and poured into a thermos with a wide mouth. It is better to transport vegetable and meat puree in a thermal bag, and dairy products (curds, baby milk, kefir, yogurt) in a cooler bag. You will also need it to store open jars of baby food that you need to finish eating during the day.
Of course, in addition to general advice on feeding a child outside the home, parents need specific ones, depending on the situation. Here are the most common scenarios.
In the fresh air, children are happy to eat even those foods that they refuse at home. Do not forget that after active games, the child can get hungry very quickly! Always take a light snack with you, which will not kill your appetite before the main meal, but at the same time will help you quickly restore strength.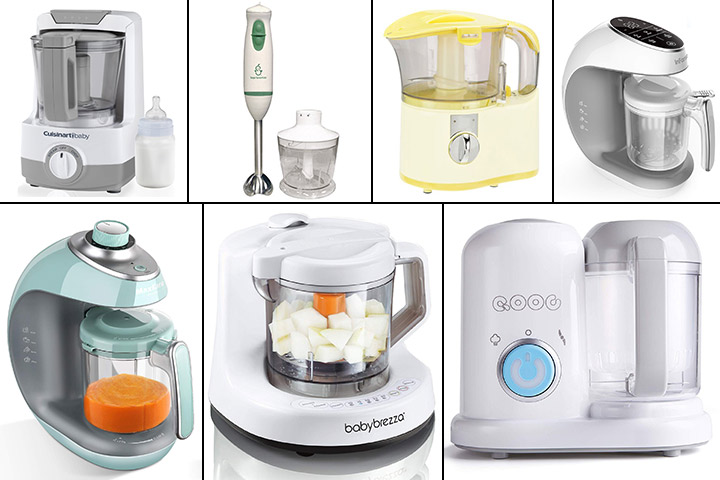 A fermented milk drink, cottage cheese, fruit puree, cookies are well suited. Offer your child clean water, compote or juice so that he quenches his thirst and rests after playing. If you wish, you can take fresh fruits in a container for a walk, after washing them and cutting them into portions. The best choice is an apple, banana or pear, but you should not eat grapes, plums, watermelon and dried apricots on the street. These foods increase intestinal peristalsis and can cause sudden indigestion.
During a walk, a preschooler can be offered drying, a cheese sandwich, peeled and chopped carrots or celery sticks.
If you plan to spend the whole day in a park or by a pond, take care of a full meal for your child, focusing on his age.
Before visiting, if appropriate, discuss the planned menu with the hosts. This way you can understand whether there will be suitable food for the child on the table or if you have to cook it yourself. With children under 2 years old, it is better not to experiment - bring your usual food in jars with you.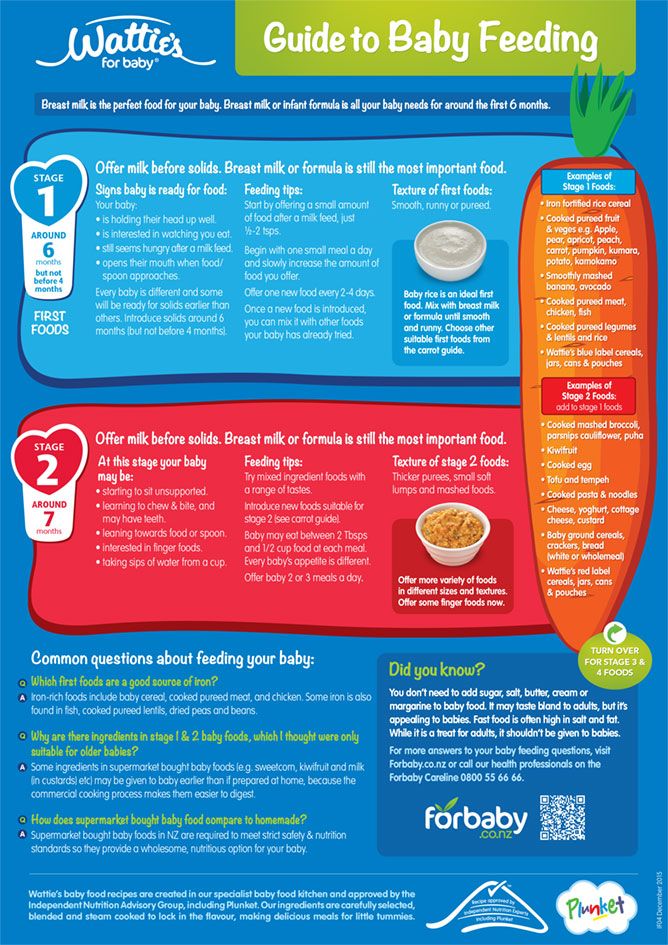 A preschooler can be fed with suitable dishes from the common table: fresh vegetables and fruits, boiled potatoes, steamed cutlets, stew or fish.
Nutritionists categorically do not recommend giving children salads with mayonnaise dressing, ketchup, fatty and fried foods, mushrooms and sausages. From drinks under the ban sweet soda. In order not to tempt your child with cakes and pastries, grab a tasty and healthy dessert from home - for example, Agusha fruit and milk puree.
! Always try unfamiliar food before giving it to your child.
If your child is motion sick, do not feed him tightly just before the trip - you need to maintain an interval of at least 30 minutes. When traveling for hours in a car, it is better to make stops for full meals. And as a "road" snack, use light and satisfying foods that do not crumble much, do not stain clothes and do not stimulate peristalsis. It can be kefir in a bottle, juice with a straw, fruit puree in a non-spill package.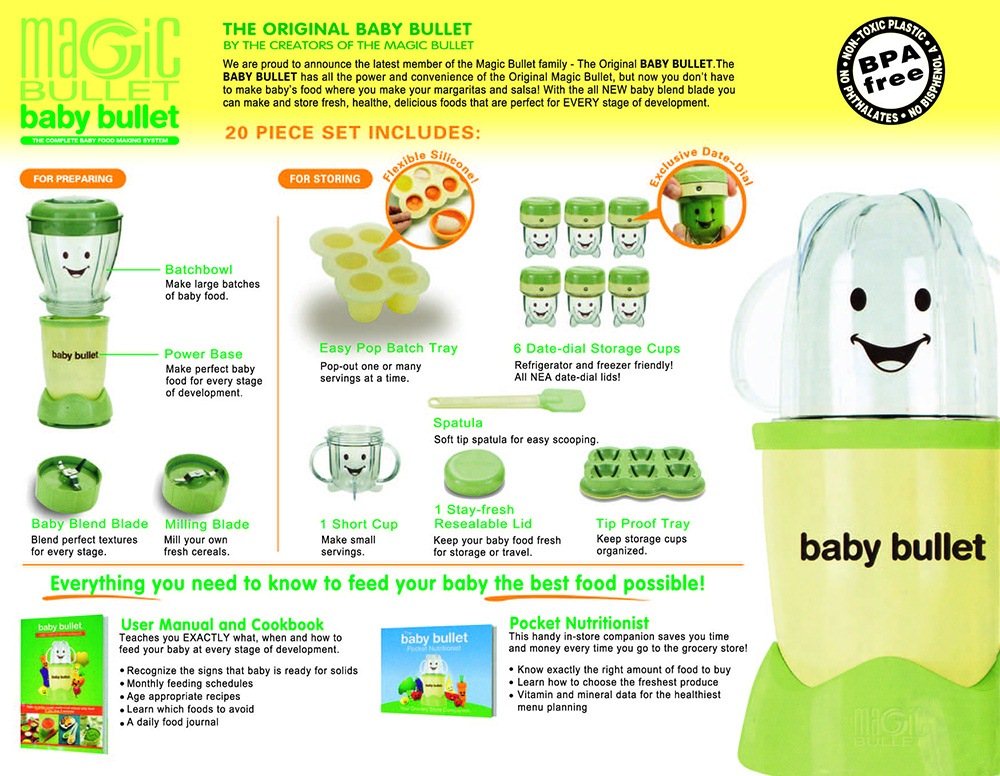 So it is more likely that the hands and clothes of the baby will remain clean.
If you need to warm up your formula, use a portable bottle warmer that plugs into your car's cigarette lighter and heats your drink to the right temperature. You can additionally put a special cooler bag in the car: it is also charged from the cigarette lighter and keeps food fresh throughout the trip.
On the train, you can take several types of instant porridge, several jars of vegetable, fruit or meat puree. Do not forget that food must be stored in a thermal bag: the air temperature in the car often exceeds the permissible 25 degrees. Do not take a lot of perishable products on the road.
On board the aircraft it is allowed to bring baby food and drinks necessary for the child. Calculate the number of jars so that they are enough for the entire period of the flight and waiting at the airport. Take special baby water and juices in closed packages: open bottles and containers with a volume of more than a liter are prohibited.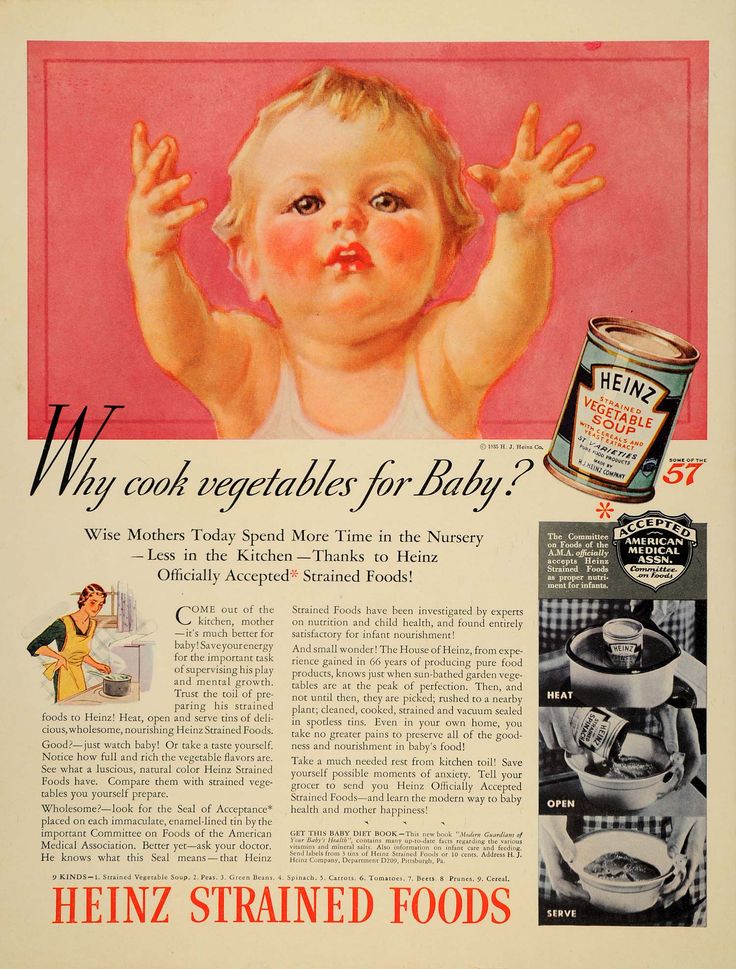 To avoid complications during pre-flight inspection, try to find out in advance the baggage rules of a particular airline. You can also take on board various snacks for an older child: cookies, dried fruits, sugar-free corn sticks, dryers.
A supply of baby food will need to be checked in as luggage. It is more convenient to take fruit puree in tubes, and each glass jar with meat or vegetable puree should be placed in a separate plastic bag and wrapped with a napkin. Even if something breaks, the contents will not stain the rest of the things. If you plan to bring fermented milk products with you, place them in a cooler bag and check them in as fragile luggage, which you will need to collect separately upon arrival.
Going on a trip with a child, try to decide in advance how your life will be organized. Read the forums with reviews about the place of the planned vacation: you must be sure that you quickly organize the baby's usual diet. In any case, be sure to take a supply of your favorite baby food at least for the first days.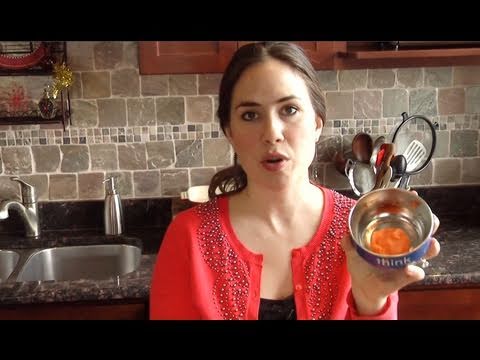 Little gourmets are conservative in their taste preferences and may refuse local products. In addition, during the first week of rest, it is not recommended to offer the child new products that he did not have time to get to know at home. This can cause indigestion or an allergic reaction. Please note that in most European countries there are no special fermented milk products for children: if the supply of kefir and cottage cheese runs out, try offering your child natural yogurt without sugar and additives.
Make sure your child gets enough fluids. If possible, buy special baby water or just good quality bottled water.
If you plan to eat on your own, a slow cooker may be helpful. With its help, it is easy to cook porridge or soup for an older child and even sterilize bottles. In family hotels specializing in holidays with small children, as a rule, a children's menu is provided. The dining room should have high chairs, microwave ovens for heating baby food and hot water for preparing formula or porridge.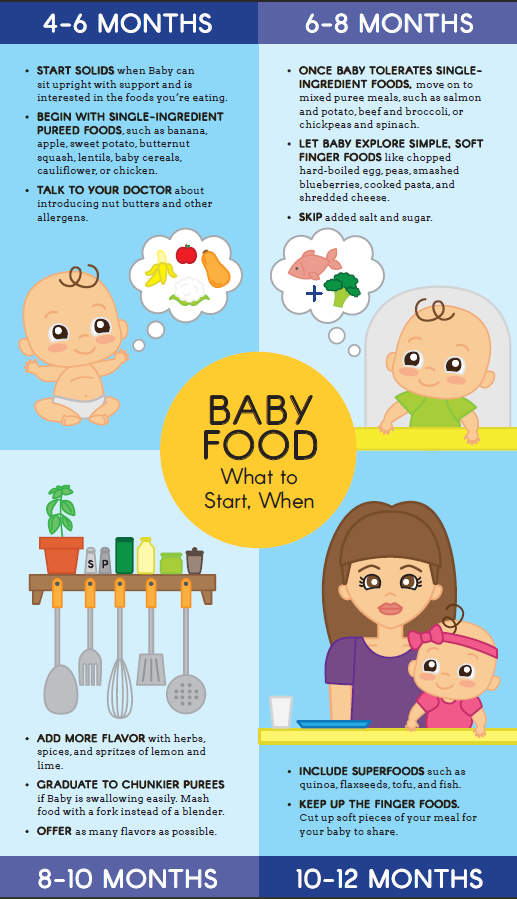 In most cafes and restaurants during the day you can comfortably spend time with children. For a baby under 3, take baby food, a bottle of formula, or cereal. It is not forbidden to bring fermented milk products, water and juice with you. If you want to cook porridge or mixture on the spot, it is better to take hot water in a thermos from home. Ask the waiter for a high chair: if there is one, the child can be seated separately and comfortably fed. Stock up on wet wipes and a wide bib so as not to stain your baby's clothes.
Many establishments offer a special children's menu: chicken noodle soup, mashed potatoes, steam cutlets, pancakes. A preschooler can choose a suitable "adult" dish, having previously studied its composition. When the food arrives, try it first.
Think about all the possible situations in which you have to be with a child outside the home. Keep suitable food and accessories handy. This way you will save both yourself and your baby from unnecessary stress.