Baby food brands in india
Best Baby Food Brands in India: Here's The Complete List
Babies are the most important part of parents' lives. When it comes to babies, all parents want the best for their children. Nutrition and food are one such part where parents want absolutely the best for the health and growth of their child. A parent cannot feed any random thing to their child and consider a lot of factors like age of the baby, flavours, essential nutrients, etc. before choosing a food brand for their baby. Let's look at some of the best baby food brands in India for your little ones-
1. Nestle CERELAC Fortified BABY Cereal
Nestle has been one of the most common food brands for years. It is one of the best baby food brands in India and a common name within every toddler's household.
This baby food is vegetarian and is suitable for babies aged 12 months above.
Coming to its nutritional value, it is high in iron and contains roughly 17 vitamins and minerals.
As your newborn and small children require more nutrients, this baby food supplies 55 percent of your child's daily iron needs in just two servings.
It is affordable as well as easily available as compared to other baby food brands in India.
Another benefit of this baby cereal is that it is free of added sugar, preservatives, and tastes, making it safe and healthful for your child.
2. Early Foods Organic Porridge Mix
Porridges are one of the best baby foods.
This Early Foods Organic Porridge Mix is filled with healthy grains, nuts, and fruits. It doesn't have any added sugar, salt, or preservatives, making it a safer and healthier option.
It is recommended to feed this to your infant during the winter to prevent the possibility of a runny stomach because all of the components are heated.
It is suitable for babies above 7 months.
One of the things to ensure before choosing this baby food brand is that your baby should not be allergic to almonds as this porridge contains almonds and nut allergies are among the most frequent food allergies. Furthermore, if your infant doesn't enjoy the taste, you may need to add some honey or jaggery, as the porridge is plain and not sweet due to the lack of added sugar.
3. Happa Organic Baby Food
Another famous baby food brand in India is Happa Organic baby food. According to several parents, it is one of the best baby food brands in India available online as it is organic.
This baby food brand sells purees and pouch foods in different flavours.
Some of the most popular Happa organic food products are Pack of 8 Happa Organic Stage 2 Baby Food Mixed Fruit Variety Pack of 2, Happa Organic Apple Puree Stage 1 Baby Food Porridge Mix with Happa Mighty Grain Sprouted Ragi Almonds & Dates Pack of 4, Happa Organic Apple & Banana Fruit Puree Baby Food 4 oz., Happa Organic Sweet Potato Spinach Puree, etc.
4. Pediasure
Pediasure is one of the famous baby food brands amongst doctors as well.
Pediasure Gold is one of the best baby food brands in India. It is recommended for children above one year.
A child's physical and cognitive growth is rapid between the ages of one and twelve, and this needs to be maintained by adequate dietary intake. It's then critical to ensure that your youngster eats a well-balanced diet.
PediaSure Gold gives your child complete, balanced nutrition to assist growth and development, with 34 key nutrients.
The unique Singapore formulation has 25% less sugar and 25% more calcium than other brands. Arginine and Natural Vitamin K2 are also included in the formula.
Also Read: Best Toffee Brands in India
5. Enfamil A+ Infant Formula
Enfamil A+ Stage 1 Infant Formula is ideal if you're seeking dependable baby food to introduce your infant to foods other than breast milk.
This baby food is suitable for babies up to the age of six months. This baby food brand provides adequate nutrients for infants.
Another benefit of this baby food is that it is easy to make. It's also quite easy to stomach.
Another factor making it one of the best food brands is that it is highly safe to use because it's free of preservatives and additives.
It contains expert-recommended levels of DHA and ARA, which can aid in your infant's brain development and cognitive function enhancement.
Apart from that, Enfamil A+ Infant Formula contains choline and iron, which can aid in the infant's brain development.
6. Nestle Nestum Infant Cereal
Nestle is considered as one of the best baby food brands in India because of various reasons. One such reason is its variety of products for the varied needs of children.
Nestle's Nestum Infant Cereal is another excellent vegetarian baby food for babies.
It is recommended for babies aged 10 to 24 months.
This baby food is free of artificial flavours, preservatives, and colours, and it's also very easy to prepare.
One of the best features of this baby meal is that it may be combined with other freshly prepared foods like mashed vegetables, fruit juices, cooked and mashed dals, and so on. This makes the food more appealing to the infant while also increasing its nutritional value. It's also reasonably priced, and it meets your children's nutritional and health development needs for proper development.
It comprises a blend of fruits and rice that can be used to supplement your infant's diet and supply nutrients that they might not get from their normal meals.
Also Read: Best Packaged Food Brands in India
7. Slurrp Farm Organic Baby Cereal
This baby food is ideal for babies above 6 months.
It's free from artificial colours, flavours, and preservatives, and it's made with real strawberry fruit, which gives it a wonderful flavour.
Ragi, which has 10 times more calcium than wheat or rice and aids in bone formation and development, is used to make this cereal.
Two servings of this cereal each day can satisfy 60% of your baby's daily iron needs. It's high in iron and also includes other vitamins and minerals that can aid in your baby's development.
8. Similac Advance Follow-Up Infant Formula
Similac Advance is yet another best baby food brand that provides safe and nutritious infant formulas.
It comes in attractive packaging and is simple to prepare.
This is recommended for babies aged 6 months and above. It meets the baby's nutritional needs while complementing other meals he or she is eating at this time.
This vegetarian baby food contains micronutrients such as choline, iron, Omega-3, folic acid, fatty acids, and others that aid in the development of the baby's brain.
It's also simple to digest and aids calcium absorption, which aids your baby's general development.
9. 1st Bites
1st Bites provides a diverse menu of choices. The mix of cereals and fruits is the greatest element of their menu. This ensures that the infant food is both pleasant and healthy.
It's already cooked and ready to eat by simply adding water.
They have infant food that may be given to babies as young as six months old. They also give a few alternatives that you may incorporate into your Baby's diet as he or she develops.
There are no artificial colours, flavours, or preservatives in this product.
Conclusion
There are a variety of baby food brands in India. There are no such 'best baby food brands' which suit all children. A lot of becoming 'the best food' for your baby depends on the needs and body requirements of each child. So, always choose wisely according to what your child needs and what suits his body.
Also Read:
1) Best Hair Dryer Brands in India
2) Best Toffee Brands in India
3) Best Face Cream Brands in India
4) Best Pasta Brands in India
5) Best Yogurt Brands in India
6) Best Oats Brands in India
Stay updated with new business ideas & business tips with OkCredit blogs in English, Hindi, Malayalam, Marathi & more!
Download OkCredit now & get rid of your bookkeeping hassles.
OkCredit is 100% Made in India.
FAQs
Q. Is ready to eat baby food better than cooked baby food?
Ans.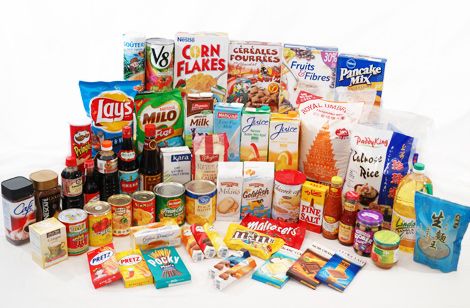 It depends on where you are going to feed the baby. If you are feeding your baby at home, then home-cooked food is a better option. If you are feeding your baby outside, on the go, or have less time to prepare nutritious food, then ready-to-eat baby food becomes your saviour.
Q. Are there different baby foods for meals and snacks?
Ans. If you're looking for a meal, ensure it's satisfying and healthy. Apart from meals, you can also get snacks which are ideal for teething babies. This will keep them interested in between meals and will not be as taxing on their stomach or teeth as adult munchies.
Q. What is one of the most important factors while choosing a baby food brand for your kid?
Ans. There are various factors to be taken into account while choosing baby food such as nutrition value, any allergies the baby may have, weather-suitability, etc. One of the most important factors is ensuring that the chosen baby food is suitable for your baby's age.
Q.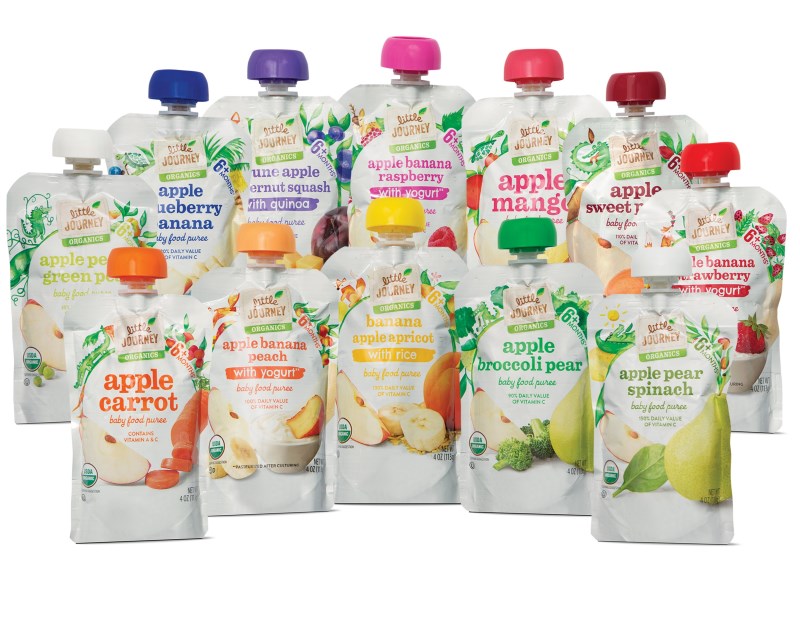 How many times should we give baby food to babies?
Ans. You can give baby food once a day till the child is one year old. During this time, it is preferable that breast milk remains the main source of meals for the baby.
Q. Baby poops after having packed food. Should I stop giving baby food?
Ans. It is very common among babies to poop after they eat something solid. Babies are entirely dependent on breastmilk for their nutrition. When a new ingredient gets introduced in their meals, They can take some time to get used to it.
Best baby food brands In India 2022
Are you up to shopping for your baby's food essentials? Wait! You need to know more before buying any product. The market is flooded with so many commercial baby food brands. Choosing one from such a variety can be a tedious task. To prevent you from getting confused, here in this blog we are listing the best baby food brands in India.
Every parent desires the best for their young one. Be it clothes, toys, space, accessories, soaps, or any other essentials, we choose the best for babies.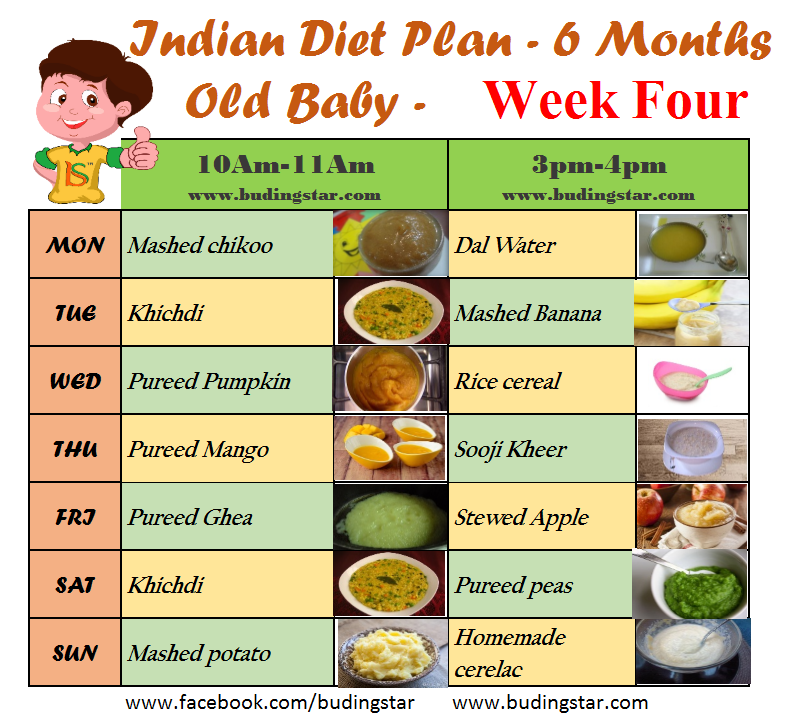 But their diet is the most crucial factor for their growth, which often gets less attention. To keep your baby healthy, it is essential to give him the proper nourishment along with a better environment.
Babies are easily susceptible to many infections and ailments. To help them stay away from any of these, we must ensure that whatever they eat is healthy, pure, and made of natural ingredients. Providing the best food for their overall physical and mental growth is what you need to take into consideration. Generally, when the baby gets 12 months older, the pediatrician advises starting to give the baby food that contains wheat, oats, rice, fruits, and vegetables.
Here we are up with an honest review of the leading baby food brand in India. All of these products provide the right amount of nutrition to your baby. So keep scrolling through the list to get detailed information about each product. Let's get started!
1. Nestle
If you ask some elders about the best baby food brand, then one common name in the answers will be Nestle.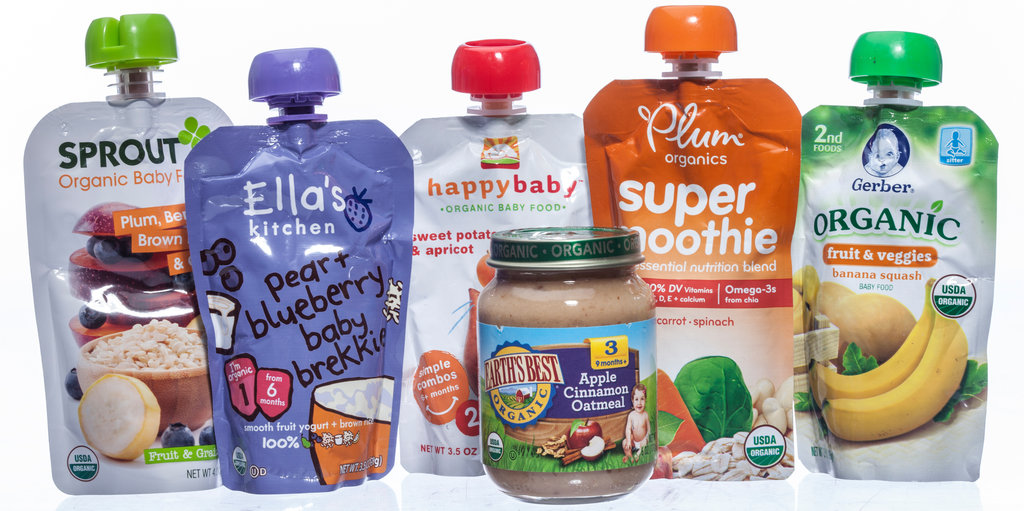 For past decades, it has been the most trusted brand for providing quality food products. Their baby food formulas are infused with all the essential nutrients that infants and toddlers require for their body's development and wear and tear. Their wide range of food products for various stages of the baby includes cerelac, ceregrow, nangrow, nanpro, nestum, lactogen, etc.
2. Pediasure
Caring for your baby includes its daily diet too. When it comes to the proper diet for the baby, people seek advice from doctors and experts. One brand of baby food that is most prescribed by doctors and pediatricians is Pediasure. Over the years, it has gained the trust of millions of moms. Pediasure helps maintain the dietary intake of a child, one year old or above. It is a power pack of vital minerals, vitamins, and 37 key nutrients. Switching to pediasure will surely make you satisfied by giving your child a booster for overall development.
3. Slurrp farm
Slurrp farm is one of the leading baby food brands in India.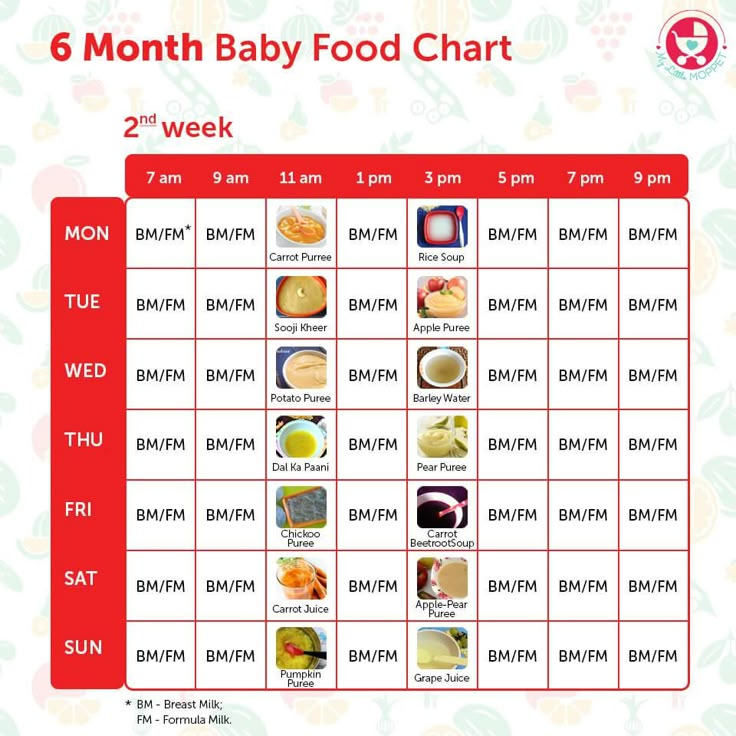 Be it a toddler or a kid, Slurrp farm provides all the essential nutrients for the growth and development of a baby. Its baby food has a unique formula infused with fruits, grains, vegetables, nuts, and cereals that fulfill the daily requirement of nutrients. It manufactures a large variety of products such as baby cereals, millet, oats, etc. If you want to improve your baby's growth, then Slurrp farm will be a better choice.
4. Manna Rich Baby Cereal
Whether you are searching for food products for your infant, toddler, or your kid, Manna is the leading brand for all. So you don't need to search for various food brands from different stages of the baby. Manna understands parents' concerns for their babies, and thus creates baby foods that are organic, safe, and easy to digest. Also, they have a variety of tastes in their products. It ensures that your baby gets all-around and 100% natural nutrition and helps boost mental and physical development.
5. Enfamil
Enfamil is a well-known brand for follow-up formulas and milk powders have taken their roots in the field of baby food products.
It is trusted by millions of mothers for its nutritional value. If you are having a toddler or a kid, then you must try Enfamil. It curates its products for all three stages of babies. Other than mumma's milk, if anything an infant can have is the follow-up milk powder. So if you want to support your infant's nutrition, then it is the best time to start with Enfamil.
6. Happa Organic Baby Food
Many parents are worried that their babies do not like to eat fruits or vegetables. This is where Happa put its roots in baby food products. Happa is a purely organic brand that makes purees and pouch food with various tastes and flavors for pleasing your little one's taste buds. This makes your baby get a habit of eating cereals and veggies right from the beginning. It curates its purees enriched with the benefits of ragi and other essential nutrients for the better development of your child. So if you want your baby to get a portion of perfectly tasty and healthy food, then Happa Organic is a good-to-go option.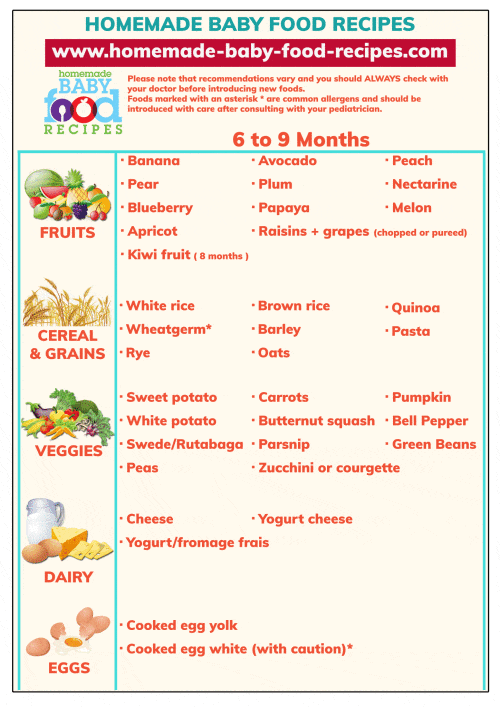 7. 1st Bites
Are you in search of organic baby food for your half-year-old baby? Switching from mothers' milk to baby food is a quite difficult task for babies to get going with. To help your infants start getting habitual to nutritious food, 1st bites has brought a range of organic food products, that are easy to digest, and tasty for your little one's tongue. 1st bites baby food products consist of a mix of cereals and fruits as the greatest element. It is ready-to-eat baby food, which just needs water to be added. It has no artificial flavors, colors, or preservatives in it, and thus is safe for babies.
8. Bebe Burp Baby Food
Bebe Burp has emerged as the most loved brand for baby food. It curates 100% organic baby food, made up of farm-fresh fruits and vegetables. The best part about Bebe Burp baby food is that they do not contain preservatives, chemicals, or artificial flavors. It is not only a power source of various vitamins but also has potassium, fiber, and carbs infused within.
No doubt, the delicious blend of grandma's recipe, made from organic fruits and vegetables is a wholesome meal for your baby. So if you have a baby around 6 months, then give this a try!
9. Early Foods
Early Foods is well-known for its porridge mix. It understands what a baby needs for its overall growth, and thus manufactures the baby foods using the right amount of multi-grains, nuts, fruits, and other nutritional grains. There are no added sugars, salts, or preservatives in its range of baby food products. Therefore, they are preferred as the best porridges for babies. If you have a baby of 7 months or more, then this is the perfect time to start giving the early foods porridge. Also, it has many options for flavors. So try out to see which taste your baby likes the most.
10. The Great Banyan First Solids
First Solids is a baby food brand that comes under The Great Banyan. aims at providing the baby a proper nutritional food, curated with ancient traditional Indian recipes.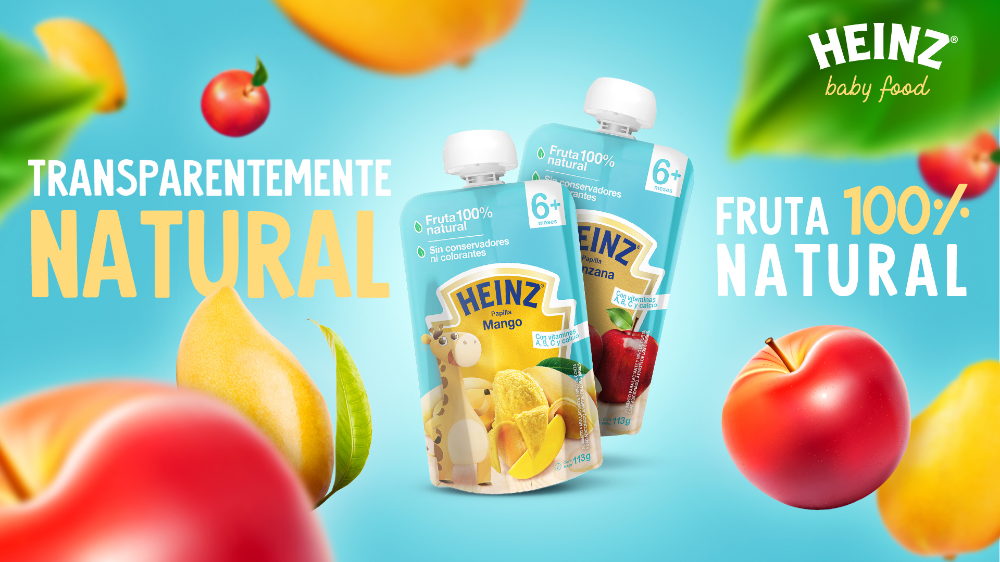 It is one of the most loved baby food brands, which is trusted by millions of mothers for its delicious healthy treats. It is the most preferred option if a baby is refusing to eat other foods, or hasn't developed the taste yet. All their products are free of preservatives, pesticides, artificial colors, salt & sugar. First Solids are not ready to mix with food, and thus can be stored easily. It can be prepared within 8-10 minutes and serves as the best alternative for the other packed baby foods.
So these are a few brands that are reviewed to be great by most parents. Buying any food product without proper information can lead to many health ailments in children. This makes it necessary to buy the most prescribed and preferred products only. Choose the best food for your baby, depending on their needs and body requirements. Some children may be allergic to a few ingredients. So, always observe what food products the baby likes and which of them suits well for his body. Now it is easy to buy these products online at Amazon and Firstcry.
Also, you can buy these products at the most discounted prices by using the coupons.
We hope this blog post was useful for you. If you like this blog, do not forget to put your views in the comment section. Also, if you know about any other baby food brand that works best for infants and toddlers, then tell us, so that other parents will benefit from your experience. Thank you!
Top 50 Made in India products that went viral
Officially known as the Republic of India, India is a country in South Asia. It is the second most populous country, the seventh largest country by area, and the most populous democracy in the world.
This is a country full of diversity and known as one of the oldest existing civilizations in the world.
We have been surrounded by many brands lately, most of which are dominated by brands from all over the world. But India is known for developing its own methods and tools to produce just about every type of product you can think of.
Surprisingly, products made in India are currently making a lot of noise. While researching Indian brands, I was thrilled to see some Indian firms taking over the world with their products and services.
Some of the following famous Indian brands were once owned by foreigners but are now owned by Indians. Others were made in India but had European names. They work hard to create well-known products in India.
This sparked my interest in researching and writing about famous Indian brands.
Below is a list of 50 famous Indian brands that meet international standards.
Check out this popular article: India's Best Search Engine for Web Browsing | 2022 Update
Why Use Made in India Products?
Indian products such as Indian tea, coffee, Ayurveda, cosmetics and organic grains are popular in other countries.
There are many other companies in India that have been manufacturing products for centuries such as Dabur, Ajanta, Atlas Cycles, Bajaj, Voltas, Blue Star Reliance, etc.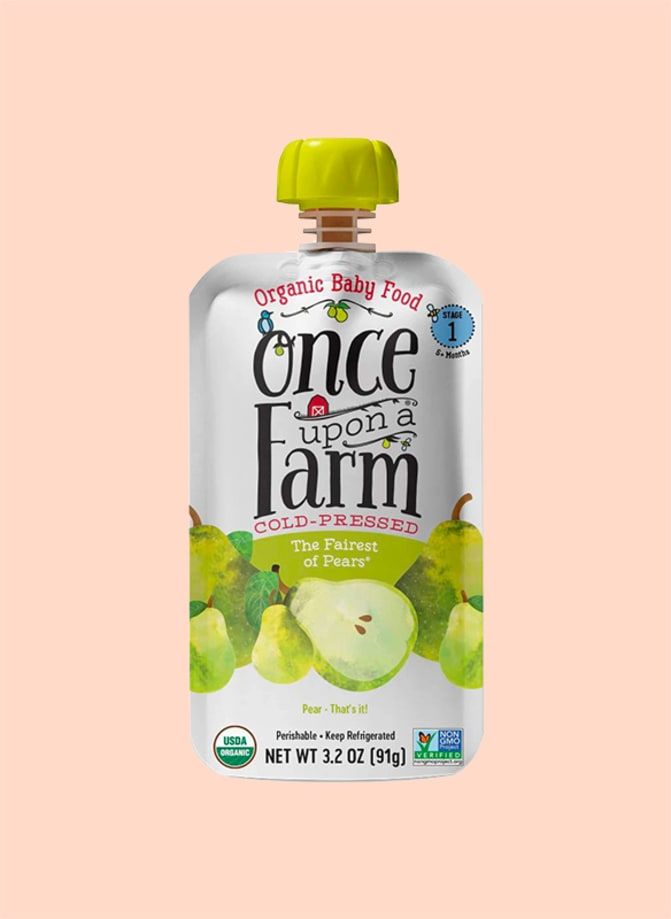 Today Indian goods are very competitive and excellent in quality. They also offer top quality food items as per Organic India products. Their products are also environmentally friendly.
Indian foods are rich in class. This is due to its rich culture and art. Their artisans are good at needlework.
Indian handicrafts are exceptionally unique in size, quality and value.
Indian products are quirky because they have a royal essence that depicts the class of the kindred kingdom and has played a very important role in the development of the country's economy.
Check out: Top 10 Indian file sharing apps for 2022
List of top 50 Indian made products that went viral in 2022 viral in 2022, and product/brand link:
#1. Bira 91
Bira 91 for beer, a home beer brand, ranked #1 on all Made in India lists with over 20 mentions.
Bira's misnamed counterpart is Corona beer, and it's worth noting that Bira is preferred over Corona beer.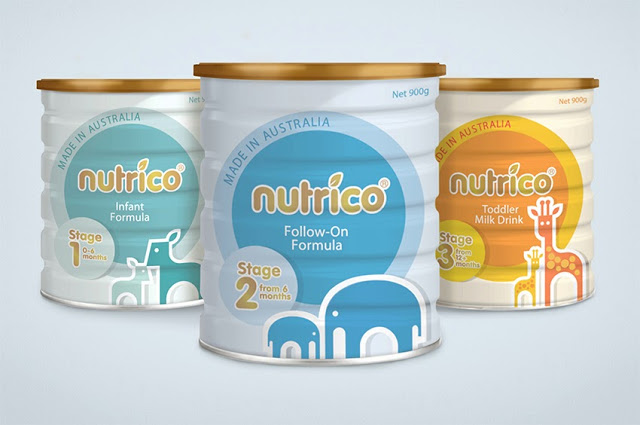 In addition to Bira, there are other Indian-made alcohol brands, including Old Monk, Kingfisher Amrut and Royal Challenge.
Product link: https://www.bira91.com/home/age.html
#2. Soap Mysore Sandal / Medimix / Patanjali
Mysore Sandal / Medimix / Patanjali soap is made from Indian products.
Prior to Indian soaps, soaps and other personal care products from major FMCG companies such as Unilever and P&G were used to wash Indian bathrooms. It has been that way for over a century.
But with developments, soaps made in India and owned by India have come to dominate the Indian soap market and have come to dominate the Indian soap market. Indians. Mysore sandals are one of the products made in India that went viral in 100.
Product link : https://www.patanjaliayurved.net/product/natural-personal-care/body-care/saundarya-mysore-super-sandal-body-cleanser/568
#3.
Rupa/Dollar/Luxe underwear
Company made in India Underwear brands such as Rupa, Dollar, Lux, and local brands from online lingerie store Zivame remain and currently compete with American foreign student clothing brands , such as Jockey, Enamour.
Product link: http://rupa.co.in/
#4. Lakme / MyGlamm
Lakme began in 1952 as a 100% subsidiary of the Tata Oil Refinery and has stood the test of time among well-known brands in the foreign cosmetics industry such as Mac, Revlon, Maybelline and L'oreal for over 70 years.
Created by Indian designer Manish Malhotra, MyGlamm is a cosmetics and skincare brand proudly made in India.
Product link: https://m.myglamm.com/
#5. Himalaya/Lotus/Biotique skin care products
Among made in India, products are skin care products made by brands such as Himalaya, Lotus, Shahnaz Hussein and Biotique.
These brands use the principles of Ayurveda and traditional Indian skin care recipes and have become big names in the local skin care industry.
Made in India skin care products are currently competing with well-known foreign brands in the global skin care market. These brands include the Body Shop, L'oreal, Garnier, and American P&G brands.
Product link: https://www.flipkart.com/beauty-and-grooming/body-face-skin-care/body-and-face-care/skin-care-combo/lotus~type/pr? sid=g9b%2Cema%2C5la%2Cbbf&page=6
#6. Tata and Mahindra for cars
Tata and Mahindra are brands for Made in India.
Some other Indian car brands include Bajaj and TVS.
Despite competition between local and foreign cars, Indians still buy and use Indian car brands.
Some of the components and R&D used to manufacture these locally produced vehicles, which remain largely in India, may be sourced from overseas.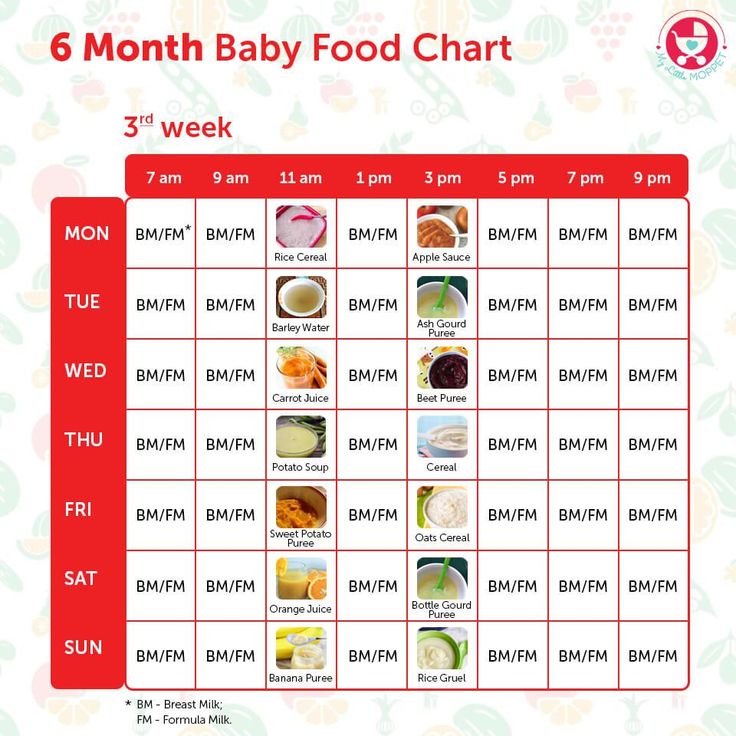 It has been recorded that profits from the automotive industry account for a large portion of India's GDP.
You may be interested to know that Royal Enfield bicycles, or "The Bullet" as it is more commonly known, are manufactured by the Indian company Eicher Motors.
Product link
Tata Motors: https://www.tatamotors.com/
Mahindra Cars: https://auto.mahindra.com/suv
#7. Maaza, Frooti and Paper Boat for drinks
Made in India in-house drinks are produced under the brands Frooti, ​​Maaza and Paper Boat. Drinks of this brand were a favorite drink of Indians.
Product link: https://www.amazon.in/Paper-Boat-Aamras-Juice-250ml/dp/B00RLHKJCO
#8. Detergent Nirma and Ghadi from Gujarat
Nirma and Ghadi washing powder brands from Gujarat are entirely designed and manufactured by an Indian company.
Surf Excel, Tide and Ariel are popular laundry detergents that are made in Indian factories that employ Indian workers, making them Indian brands.
Product Link
Nirma: https://www.nirma.co.in/detergents.htm
Gadi: https://www.amazon.in/Ghadi-Detergent-Powder-3000g/dp/B07CM9YGF9
#9. Made in India phone
Considering whether some phones are made in India or 100% by an Indian company, you should note that telecom equipment is not India's strong point.
Chinese and Korean phone manufacturers such as Vivo, Xiaomi, OnePlus and Samsung, respectively, have almost complete manufacturing centers in India. This is good news.
These phones are manufactured and sold in India and by the Indian workforce, using developed technologies and some internal components made in China and other countries. This is one of the products made in India that went viral in 2022.
Vivo claims that 100% of its phones are sold and manufactured in India. Xiaomi, the Chinese phone giant and manufacturer of the entire RedMi line of phones, manufactures all of its phones in India. The iPhone XR is also made in India.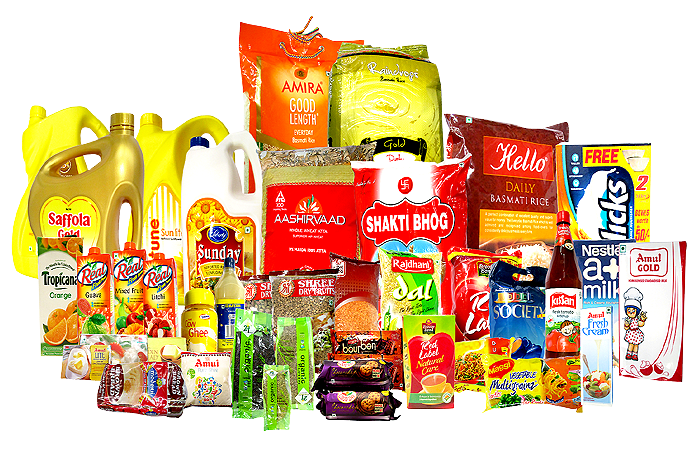 It started in 2018.
Apple also announced last year that it would open a factory in Tamil Nadu to fully manufacture its products in India. All OnePlus phones released after the Oneplus 7 are reportedly manufactured at the Noida factory.
Product link: https://www.digit.in/redmi-mobile-phones/
#10. Skore/Manforce/Kohinoor for condoms
While Durex made by Malaysian company Karex may be synonymous with Indian companies.
Companies such as Skore, Manforce, and Kohinoor are well known for making condoms, which may be the best option for strict population control measures.
Product link: https://m.indiamart.com/navkar-distributor/other-products.html
No. 11. Indian cold drinks
The following cold drinks: India produced:
Kalimark Bovonto, rose drink (Sherbat), Badam drink, milk, lassi, cottage cheese, yogurt, chaach, juice, lemonade (Nimbu Paani), coconut water (Naariyal Paani), Cocktails, Jaljeera, Thandai, Roohafza (Hamdard), Rasna, Fruti, Godrei Jumpin, etc.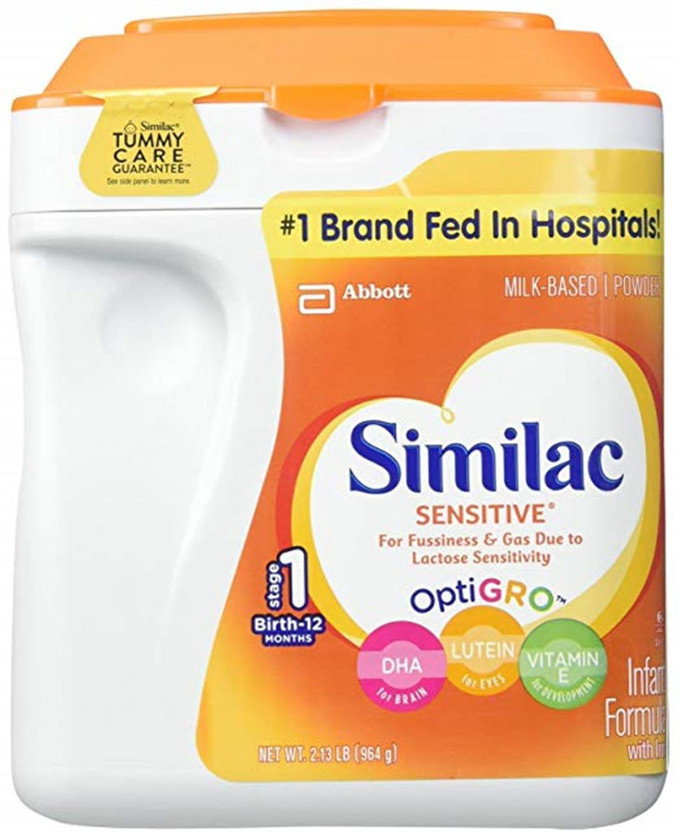 Product link: https://zeezest.com/food/10-best-artisanal-tea-and- coffee-brands-in-india-zee-zest-212
No. 12. Indian Soap
The following are Indian Soaps: Himalaya, Mysoor Sandal, Cinthol, Santoor, Medimix, Neem, Godrej, Patanjali (Kesh Kanti), Wipro, Park Avenue, Swatik, Ayur Herbal, Kesh Nikhar, Hair & Care, Dabur Vatika, Bajaj, Nyle.
Product link: https://himalayawellness.in/products/neem-turmeric-soap
#13. Indian Toothpaste
Toothpastes Made in India include the following Neem, babool, vicco, dabur, Vico Bajradanti, MDH, Baidyanath, Gurukul Pharmacy, Choice, Anchor, Meswak, Babool, Promise, Patanjali (Dant Kanti, Dant on).
Indian toothpaste is one of the products made in India that went viral in 2022.
Product link: https://www.dabur.com/amp/in/en-us/products/babool-toothpaste
#14. Indian toothbrush :

Indian toothbrush brands include Ajay, Promise, Ajanta, Royal, Classic, Dr.
Strock, Monate.
Product link: https://www.dabur.com/amp/in/en-us/products/babool-toothpaste
#15. Indian tea and coffee
The following are Indian tea and coffee
Divya Peyya (Patanjali), Tata, Brahmaputra, Aasam, Girnaar, Indian cafe, MR, AVT tea, Narasus coffee, Leo coffee
Product link: https://zeezest.com/food/10-best-artisanal-tea-and-coffee-brands-in-india-zee-zest-212
#16. Indian blade
Indian blades include Topaz, Gallant, Supermax, Laser, Esquire, Silver Prince, Premium.
Product link: https://m.indiamart.com/impcat/shaving-blade.html?biz=10
#17. Indian shaving cream :

Company Indian shaving cream brands include Park Avenue, Premium, Emami, Balsara, Godrej.

Product link: http://www.walkthroughindia.com/grocery/top-10-best-shaving-cream-brands-in-india/
#18.
Indian Shampoo :

Company Indian shampoo brands Himalaya, Nirma, Velvet. This is one of the products made in India that went viral in 2022.

Product link: http://www.walkthroughindia.com/grocery/top-15-most-popular-shampoo-brands-in-india/
#19. Indian talc powder:
Company Indian talc brands include Santoor, Gokul, Cinthol, Boroplus, Cavin Kare
Product link: https://m.indiamart.com/impcat/talcum-powder.html
#20. Indian Milk:
The following are India Milk: Amul, Amul, Mama Dairy
Product Link: https://www.fundoodata.com/learning-center/top-10-dairy-companies-india/amp /
No. 21. Indian Mobile
The following are Indian Cuisine Mobile Brands: Idea, Airtel, Reliance, Bsnl
Product link: https://portal.bsnl.in/myportal/
#22.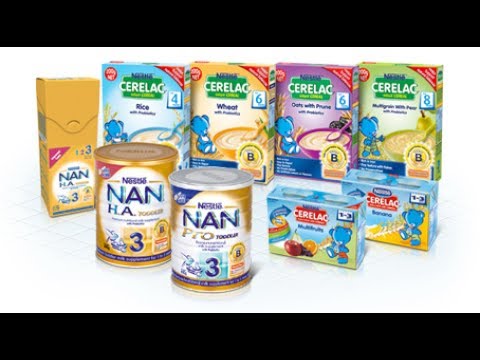 Indian textile or clothing
The following are Indian cuisine textile or clothing brands : Raymond, SiyaRam, Bombay Dyeing, S. Kumars, Mafatlal, Garden Vareli, American Swan, Gini & Jony, Globus, Madame, Monte Carlo Fashions Limited, Reliance Retail, RmKV.
Product link: https://medium.com/@noopurshalini/textiles-of-india-d9f5e5310dc6
#23. Indian mobile
Examples below Indian cuisine Mobile brands Micromax, Carbonne, Lava
Product/brand link: https://www.bajajfinserv.in/insights/indian-mobile-brands
No. 24. Indian bike
Below are examples of Indian bike brands : Hero, Bajaj, TVS bikes and auto rickshaws.
Product link: https://www.indianmotorcycle.com/en-us/
#25. Indian Shoes
The following are Indian Shoes brands: Paragon, Lakhani, Chavda, Khadims, VKC Pride, Lunar Footwear
Product link: https://blog.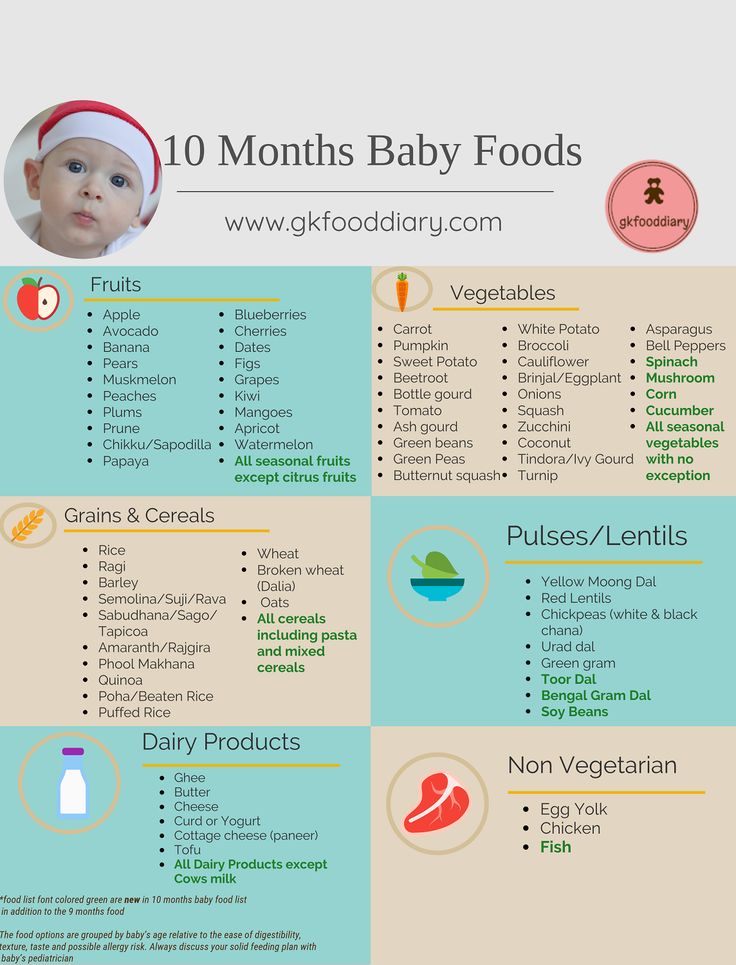 bizvibe.com/blog/fashionaccessories-footwear-supplies /top-10-shoe-companies-in-india
#26. Indian jeans and t-shirts
The following are Indian jeans and t-shirts brands: Spykar, K-lounge
Product link: https://m.indiamart.com/impcat/denim-t-shirt.html
#27. Indian Clothing :

Some of the brands that deal in Made in India clothing include Cambridge, Park Avenue, Bombay Dyeing, Ruf & Tuf, Trigger Jeans, Lakhani, Shreelathers, Khadim, khadi, Action.

Product link: https://www.myntra.com/ruf-and-tuf-jeans
#28. Indian baby food
Indian baby food brands include honey, boiled rice, fruit juice. Amul, Sagar, Tapan, Milk care, etc.
#29. Indian Salt
Brands of Indian Salt include Tata, Ankur, Saindha Namak (Patanjali), Low Sodium Iron-45 Ankur, Tata, Surya, Tara.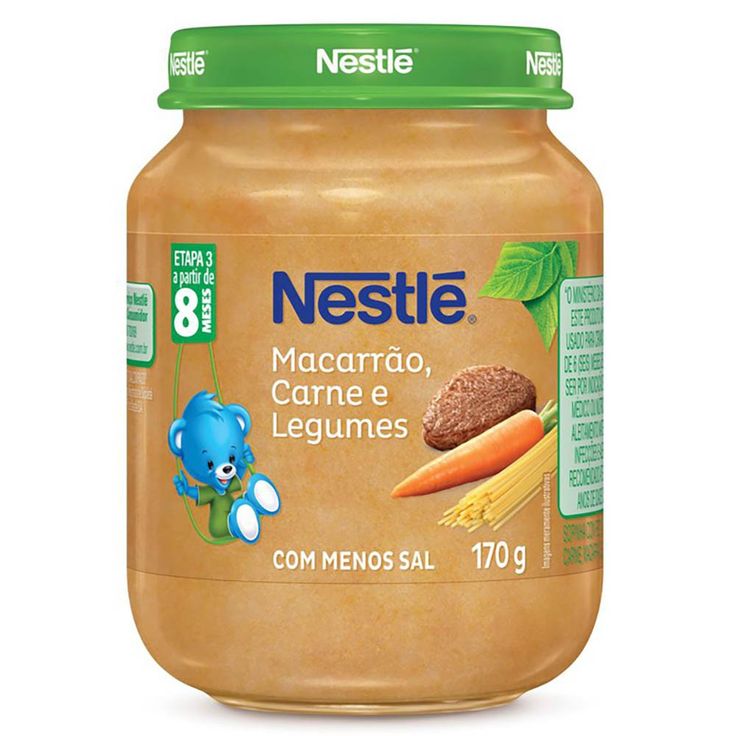 Product/brand link: http://tnsalt.com/tnsalt-new/subcategory.php?sub_id=MTA3#:~:text=The%20major%20salt%20producing%20states,by%20Tamil%20Nadu% 20and%20Gujarat.
#30. Indian Ice Cream
Below are examples of ice cream brands in India: homemade ice cream/coolfi, Amul, Vadilal, Arun Ice Cream, Dairy etc.
Product link/brand: https://www.pfionline. com/top-10-ice-cream-brands-in-india/
#31. Indian Cookies
Brands of Indian Cookies include Parle, Sunfeast, Britannia, Tiger, Indana, Amul, Ravalgaon, Bakemens, Creamica, Shagrila, Patanjali (Amla Candy, Bel Candy, Aarogya Cookies). This is one of the products made in India that went viral in 2022.
Product/brand link: http://www.walkthroughindia.com/grocery/10-most-popular-brands-of-biscuit-in-india/
#32. Indian ketchup and jam
These include homemade sauce/ketchup, indana, priya, rasna, patanjali (fruit jam, apple jam, jam mix).
Product/brand link: https://m.indiamart.com/indianfoodtech-delhi/jams-and-tomato-ketchup.html
#33. Indian snacks
Indian snack brands include Bikano Namkeen, Haldiram, Homemade Chips, Bikaji, AOne, etc. Indian water
Home boiled pure water, Ganges, Himalayas, Reinner, Bisleri.
Product/brand link: https://www.bisleri.com/product/bisleri
#35. Indian Tonic
Patanjali (Badam Pak, Chyawanprash, Amrit Rasayan, Nutramul)
Product / brand link: https://www.patanjaliayurved.net/
#36. Indian Oil
Param Ghee, Amul, Handmade Cow Ghee, Patanjali (Sarso ka tel)
Product/Brand Link: https://m.indiamart.com/proddetail/param-premium-fresh-desi -ghee-15529593630.html
#37. Indian Washing Soda
Tata Shud, Nima, Ker, Sahara, Swastika, Vimal, Hipolin, Fena, Sasa, Ceris, Dr.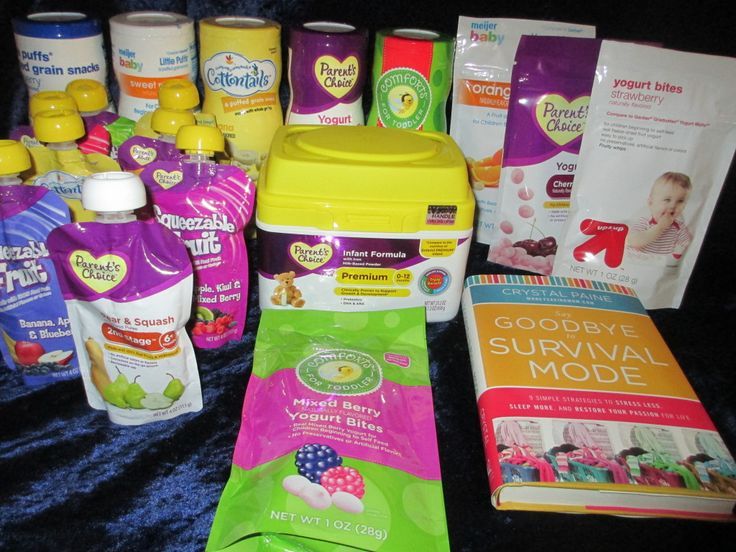 Det, Gadi, Gentil, Ujala, Ranipal, Nirma, Chamko, Dip
Product / brand link: https://www.tatachemicals.com/Asia/Products/Basic-chemistry/Cement/tata-shudh
#38. Indian cosmetics
Neem, Borosil, Ayur Emami, Vico, Boroplus, Boroline, Himani Gold, Nyle, Lavender, Hair & Care, Heavens, Cinthol, Glory, Velvet (Baby).
Product / brand link: https://m.indiamart.com/coral-healthcare/face-cream.html
#39. Indian handle
Camel, Kingson, Sharp, Cello, Natraj, Ambassador, Linc, Montex, Steek, Sangita, Luxor.
Product/brand link: http://montexpen.com/
#40. Indian Electronics
Indian electronics brands include Voltas, Videocon, BPL, Onida, IFB, Orpat, Oscar, Salora, ET&T, T-series, Nelco, Weston, Uptron, Keltron, Cosmic, TVS, Godrej, Brown, Bajaj , Usha, Polar, Anchor, Surya, Oriont , Cinni, Tullu, Crompton, Loyds, Blue Star, Voltas, Cool home, Khaitan, Everready, Gee
Product / brand link: https://m.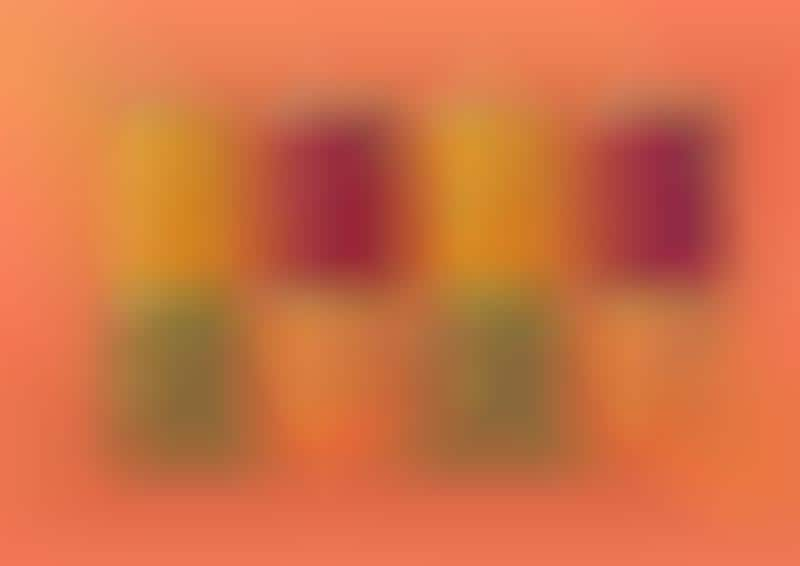 indiamart.com/cool-home/profile.html
#41. Indian computer and tablets
I Indian computer and tablet brands include HCL, MICROMAX, SPICE, Reliance, Carbonn, Amar PC, Chirag
Product link/brand: http://www.chiraggroup.co.in /
No. 42. Indian online shopping
Flipkart, IndiaPlaza, YeBhi, Myntra, Naaptol, SnapDeal, HomeShop18, bookmyShow, makemytrip, yatra, via, ibibo, cleartrip.
Product/brand link: http://indiaplazallc.com/
#43. Indian Car
TATA Mahindra Hindustan Motors Maruti
Indian Refrigerators
Some of the refrigerator brands in India include Hitachi, Godrej, Electrolux.
Product/brand link: https://www.hitachi.com/
No. 45. Indian Ceiling Fan Brands
There are a number of ceiling fan brands in India, including Crompton Greaves, Usha, Orient, etc.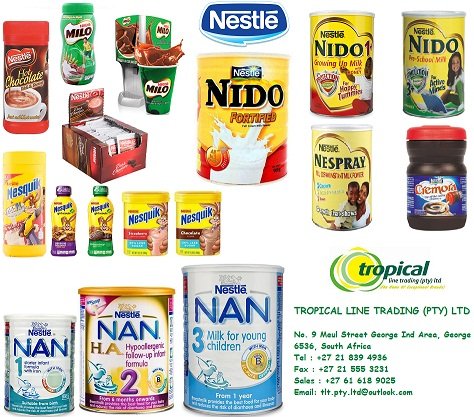 Product Link/Brand: https://www.crompton.co.in/
#46. Indian Batteries
There are a number of battery manufacturers in India who produce batteries for use in automobiles, for solar and wind power generation, or for use in smartphones and air conditioners. Batteries are used in almost all areas.
Some battery manufacturers in India include
Exide Industries Ltd.
Luminous Power Technologies Pvt. LLC
Amara Raja Battery Ltd.
Southern Batteries Pvt. Ltd. et al.
No. 47. India Cements
India is reportedly the second largest cement producer in the world. . The cement industry in India was deregulated in 1982 and has since attracted huge investments from both local and foreign investors. The Indian cement industry employs about 20,000 people in the processing sectors for every million tons of cement produced in the country.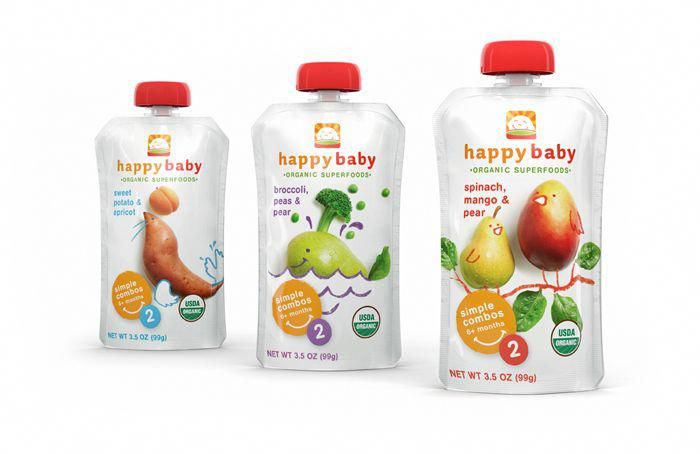 Some of the cement companies in India are as follows:
Ultratech Cement LLC
Ambuja Cements Ltd.
Sri Cement Ltd.
Ramco Cements Limited
#48. Indian paint industry
Indians are known for painting everything from caves to shrines, houses to industrial sites, military bases to aircraft. It has been that way for centuries.
Some of the Paint Manufacture in India which produces made in India products include
#49. Asian Paints Ltd.
Website: https://www.asianpaints.com/
Kansai Nerolak Paints Ltd.
Website: https://www.nerolac.com/
Shalimar Paints LLC
Website: https://www.shalimarpaints.com/
AkzoNobel India Ltd (Dulux paints)
Website: https://akzonobel.co. in/
Berger Paints India Ltd.
Website: https://www.bergerpaints.com/
#50. Breakfast cereal companies in India
Neeland Foodland is among the companies producing Made in India. It is a supplier of soft drinks, fruit juices, ready-to-eat foods, organic food, canned foods - vegetables, legumes and cereals or spices, baked goods and dairy products.
Some other breakfast cereal companies in India include Kuber Impex Limited, SSU Enterprises, Paithan Mega Food Park Private Limited, Aussee Oats Milling Private Limited.
#51. Indian footwear industry
Indian footwear industry has experienced some recognized growth which has been accompanied by a sharp increase.
Some of the Footwear industry in India include Mochi, Metro, Limited, Woodland.
Conclusion
After going through the top 50 made in India products that went viral in 2022, you must have seen that India is ranked among the hardest working countries in the world .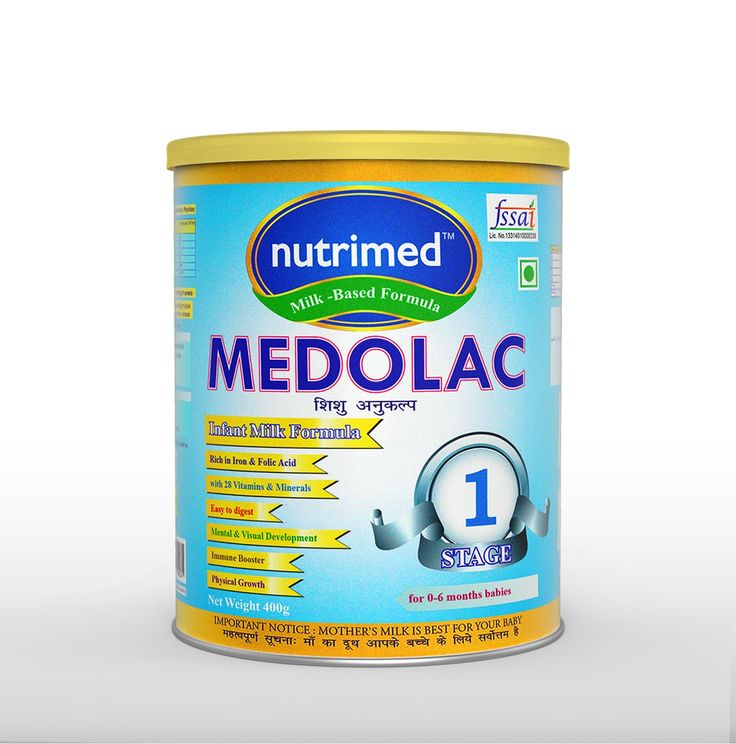 You can choose to contact any of these brands, industries for business purposes and be sure delivery is possible.
Recommendations
https://en.m.wikipedia.org/wiki/India
myindianbrand.com - 5 reasons why you should start buying Indian handicrafts
indiancompanies.in - Top 10 cement companies in India in 2022
in.kompass.com - List of cereal companies in India
toppicks.co.in - Top 10 footwear brands in India in 2022
Abbott recalled infant formula from Michigan plant in India
www.adv.rbc.ru
www.adv.rbc.ru
Investments
TV channel
Pro
Investments
Events
RBC+
New economy
Trends
Real estate
Sport
Style
National projects
City
Crypto
Debating Club
Research
Credit ratings
Franchises
Newspaper
Special projects St.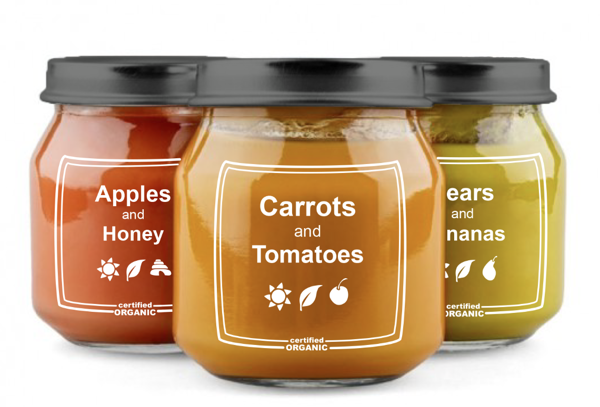 Petersburg
Conferences St. Petersburg
Special projects
Checking counterparties
RBC Library
Podcasts
ESG index
Politics
Economy
Business
Technology and media
Finance
RBC CompanyRBC Life
www.adv.rbc.ru
Live
Video playback error. Please update your browser.
www.adv.rbc.ru
Photo: Shutterstock
Abbott Laboratories India has completed a recall of infant formula that was manufactured at its Michigan plant.
It is reported by Reuters.
"The voluntary recall in India affected Alimentum and EleCare (brands). No other Abbott food products or Similac products distributed in India were affected by the recall," a company spokesperson said.
Earlier this week, Abbott said it reached an agreement with the US health regulator to restart production at a Michigan plant that was closed due to reports of bacterial infections in infants who ate the plant's products.
www.adv.rbc.ru
Learn about the capabilities of our catalog in the telegram channel "RBC Investments"
Author
Natalya Kolotovich
Growth Legend
Leaders
currency
Products
Indexs
Currencies Currencies
+4% $5.
72 Buy TAL Education TAL
+3.5% $4.73 Buy Natura&Co NTCO
+3.24% $6.38 Buy G1 GTHX
+3.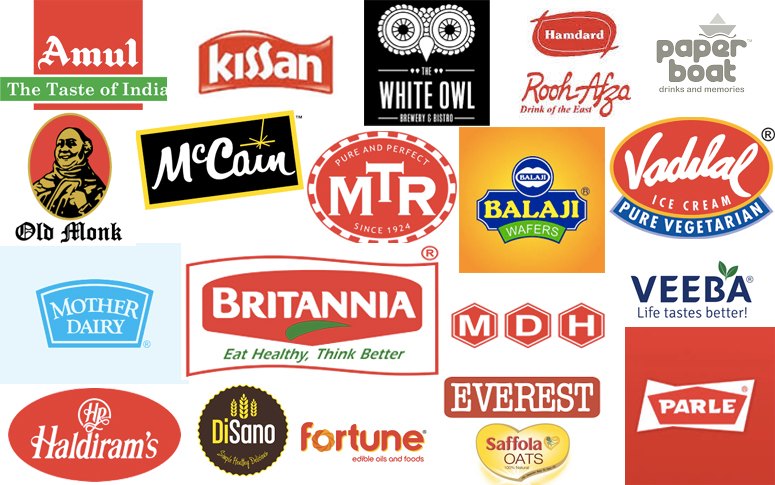 05% $32.46 Buy JOYY YY
+2.78% $26.26 Buy Tata TTM
-10.19% HKD2.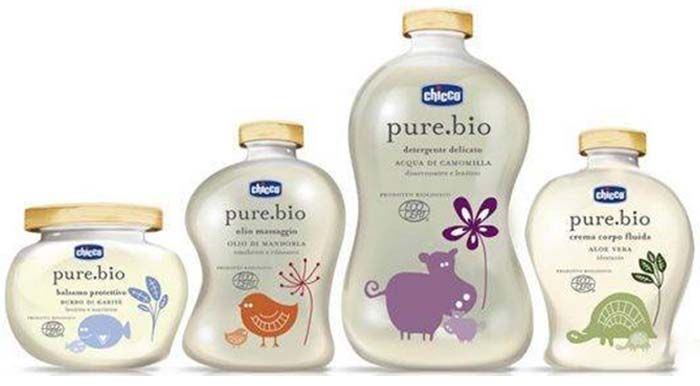 82 Buy Country Garden HOLDINGS CO 2007
-9.55% $4.64 Buy Virgin Galactic SPCE
-9.13% $34.65 Buy Unity Software U
-8.
63% $3.81 Buy vimeo VMEO
-8.49% $2.48 Buy Nikola NKLA
+0.27% ₽8.982 Buy CNY/RUB
-0.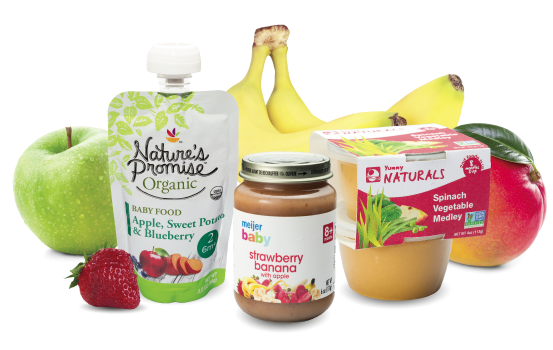 35% ₽65,905 Buy EUR/RUB
-0.38% ₽62,848 Buy USD/RUB
-0.71% $1,048 Buy EUR/USD
— — Buy CHF/RUB
— — Buy GBP/RUB
+0.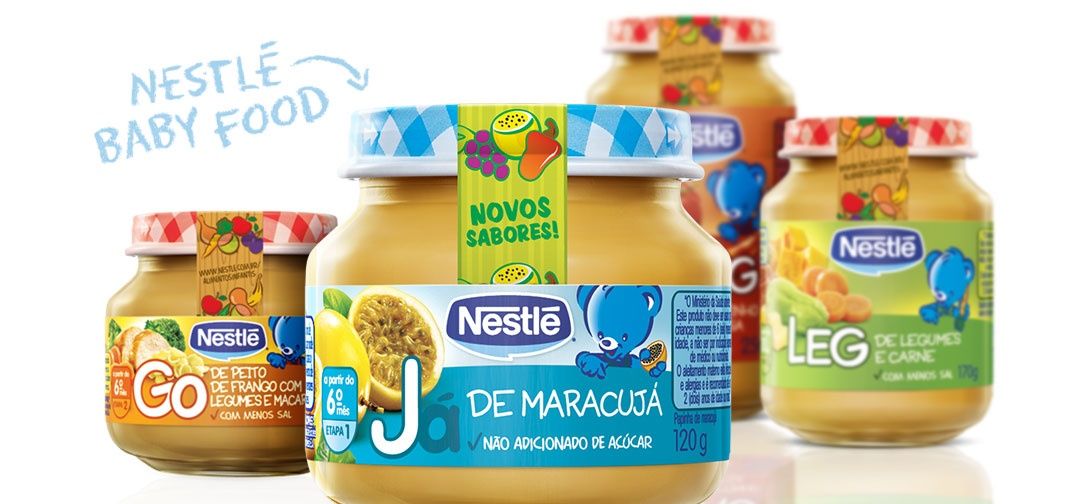 77% $22.19 Silver +0.06% $1,763.1 GOLD -0.14% $1,008.6 Platinum -2.96% $83.02 BRENT
+0.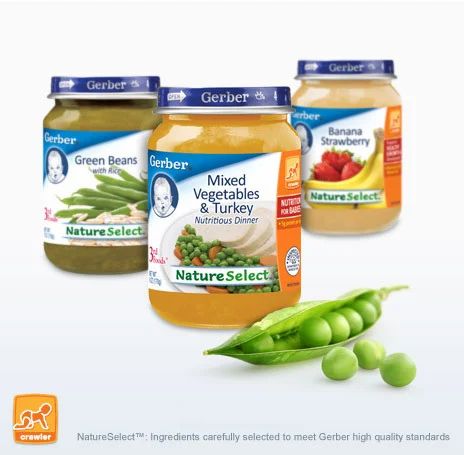 02% 819.48 IFX-Cbonds -0.75% 2175.04 IMOEX -0.77% 1,088.62 RTSI -1.04% 672.47 Index SPB100
+1.17% ₽62,910 USD
+0.