Baby food carrot cake recipe healthy
My Mother-In-Law's Easy Carrot Cake Recipe
My Mother-In-Law's Easy Carrot Cake Recipe is something that I have been making for years and it's hands down the best carrot cake recipe ever! It's made with cream cheese frosting and a *special* ingredient you might not expect.
Oh HAY beautiful carrot cake of mine! I've been making this homemade carrot cake for quite a few years now but my mother-in-law has made it a few (a lot) more years than me. She got the recipe from a Southern Living magazine decades ago and, from my understanding, has been making it on a semi-regular basis ever since.
Stephen mentioned to me *several* times that his mother makes "the best carrot cake recipe EVER". A few years after being together and after hearing him talk about this cake so much, I finally asked her for the recipe. I made it for his birthday several years ago and have been doing so every year since then.
It has a special ingredient that seemed SO strange to me when I first saw the recipe.
BUT it has grown on me since then. The secret carrot cake ingredient: baby food! ? CARROT baby food. So, bear with me for a minute because I too thought the baby food was so bizarre. If you buy the right kind, all you're really adding to the cake is pureed carrots with a little bit of water added in.
Something else that you should know: I've tweaked this recipe a decent bit to make it my own. The original Carrot Cake Recipe calls for 2 jars of the baby food. I swapped out one of the jars for freshly grated carrot because that just seemed right to me. There's fresh carrot in every bite of this easy carrot cake and I LOVE it.
I also swapped the vegetable oil for coconut oil. It just seemed to make sense to me since carrot cake is often served with a bit of coconut. I didn't actually add any other coconut to this BUT the coconut oil adds just the *slightest* bit (like,  you almost wouldn't know it was there) of coconut taste to the cake that I like.
How to Make Carrot Cake
There's nothing too frilly about this easy carrot cake recipe.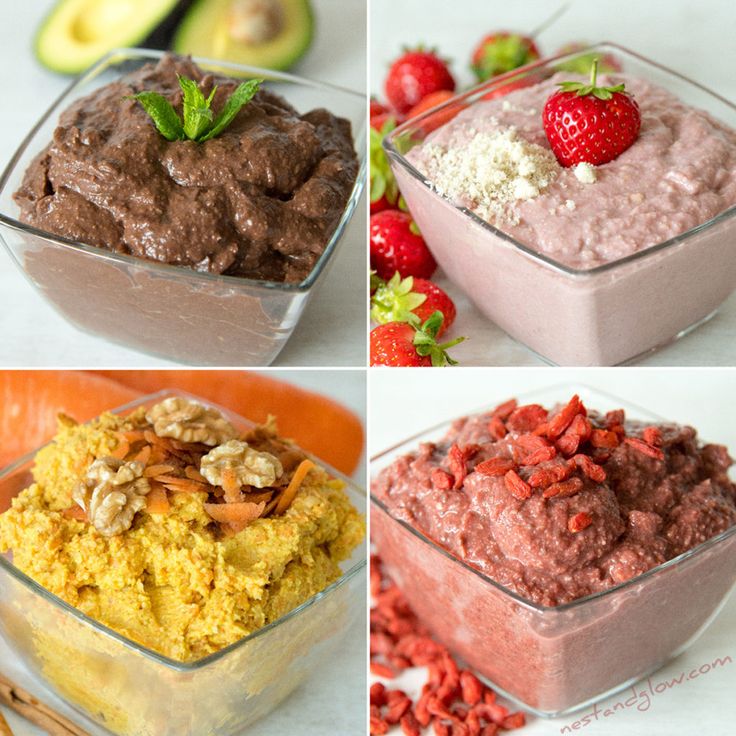 The whole thing (minus the frosting) is made in the bowl of a stand mixer which means that clean up is super quick and easy!
First the sugar and the oil is beat together. Then the carrots, eggs and vanilla are mixed in before the dry ingredients are then added in. Then all you do is divide up the batter into cake pans and then BAKE. DONE.
If desired, you can make the cake layers in advance and then freeze them. They would easily last in the freezer for a few weeks. When ready to assemble and add the frosting, you can simply leave the cakes on the counter for a couple of hours to thaw and then proceed as usual.
How to Make Cream Cheese Frosting for Carrot Cake
The cream cheese frosting is easy to throw together! Everything is mixed together in one bowl and beat together until light and fluffy and delicious!
After the cake is iced, you can add some pecans if you'd like. I really like them with my carrot cake but also, I kind of just love how them make the cake look :) I've made this cake with whole pecans lined up around the base of the cake but more often than not, I chop up the pecans pretty fine and sprinkle them around the sides and on the top just a bit.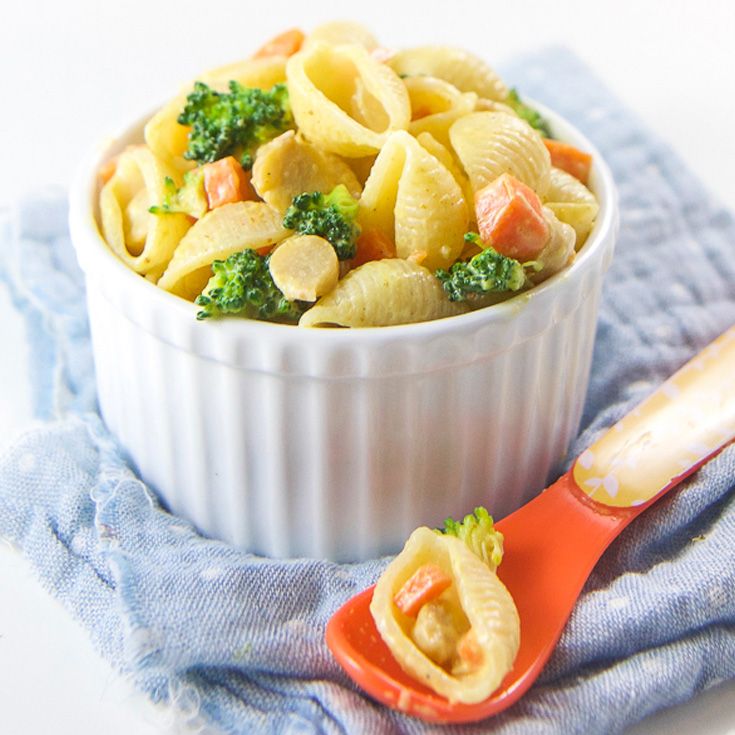 Print
My Mother-In-Law's Easy Carrot Cake Recipe
---
★★★★★
5 from 2 reviews
Author: Food with Feeling
Total Time: 50 minutes
Description
My Mother-In-Law's Easy Carrot Cake Recipe is something that I have been making for years and it's hands down the best carrot cake recipe ever! It's made with cream cheese frosting and a *special* ingredient you might not expect.
---
For the carrot cake:
2 cups organic sugar (regular white sugar works just the same)
1 cup of coconut oil, melted and cooled slightly
4 eggs, at room temp or it will harden the oil
1 4 oz jar of baby food carrots
1/2 cup of finely grated carrots
1/2 tablespoon of vanilla extract
2 cups all purpose flour
½ teaspoon salt
1 ½ teaspoons baking soda
2 teaspoons ground cinnamon
¼ teaspoon ground nutmeg, freshly ground really enhances the flavor!
¼ teaspoon cloves
For the cream cheese frosting:
8oz package of cream cheese, softened
½ cup butter, softened
1 tablespoon of vanilla extract
4 cups of powdered sugar
optional for topping: 1 cup of pecans, chopped or whole
---
Pre-heat oven to 350 degrees F and grease 2- 9 inch round cake pans.
In the bowl of a standmixer (can also be done with a hand mixer), combine the sugar and coconut oil and beat well on medium speed.
Add in the eggs, carrots (jar + fresh) and vanilla extract and beat until smooth.
In a medium bowl, whisk together the flour, salt, baking soda, cinnamon, nutmeg, and cloves. Add the dry ingredients into the bowl of the standmixer and mix on medium until just combined.
Pour the batter into your prepared cake bans and bake for 30 minutes, or until a tooth pick inserted in center comes out clean. Let cool for about 10 minutes before removing the cake for the pans and letting it cool on wire racks.
To make the frosting, combine cream cheese and butter, beating until light and fluffy. Add vanilla and mix until just combined. Slowly add powdered sugar and beat until smooth.
Assemble the cake by spreading frosting on the top of one of the cake layers and then topping it with the other cake. Spread the frosting over the top and around the sides of the cake. If adding, top with whole or chopped pecans.
Notes
Adapted from an old print issue of Southern Living magazine.
Prep Time: 20 minutes
Cook Time: 30 minutes
'It Will Rock Your World'
TL;DR: 
Trisha Yearwood puts baby food in her Slimmed Down Carrot Cake.  
The Food Network star lightens up her traditional carrot cake with various swaps.
Yearwood's carrot cake recipe has 4.5 stars.
Trisha Yearwood | Jim Spellman/Getty Images
Trisha Yearwood's Slimmed Down Carrot Cake is a lighter version of her original. Made with baby food, the cake recipe calls for not one but two unexpected ingredients. Additionally, the "How Do I Live Singer" substitutes cream cheese for another lesser-known cheese from the grocery store. 
Trisha Yearwood's Slimmed Down Carrot Cake is a lighter take on her original
Featured on the "Healthy Twists" episode of Food Network's Trisha's Southern Kitchen alongside Un-Fried Chicken and mashed cauliflower, Yearwood demonstrated how to make a lighter version of her original carrot cake.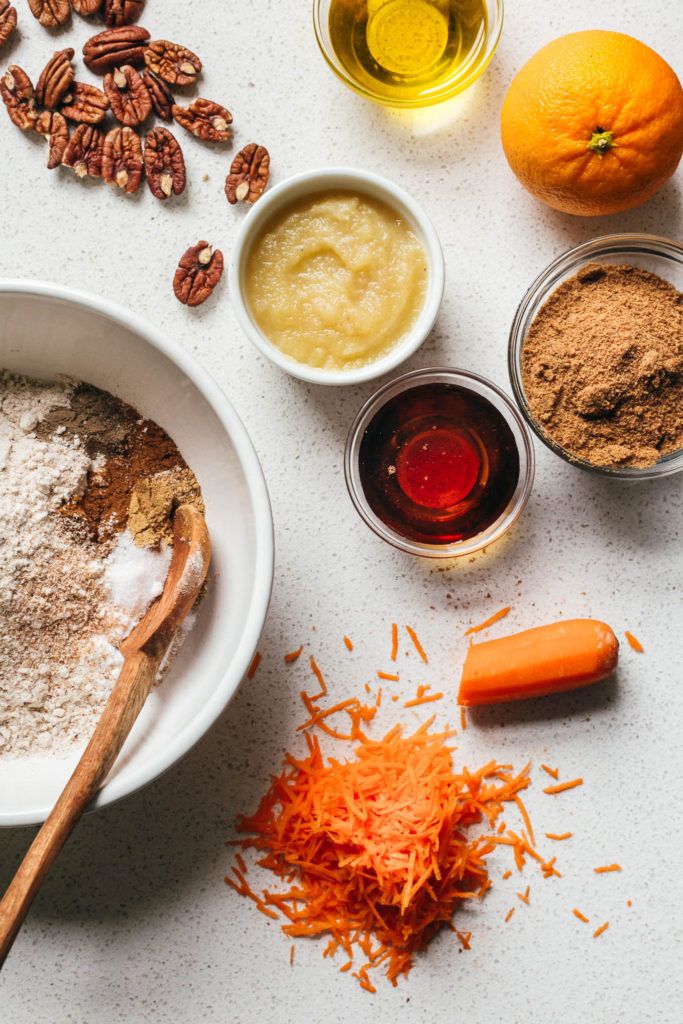 "We're starting with a slimmed-down version of my classic carrot cake, which is really amazing," she said. "Both versions are good, but this one has half the calories, and you won't miss any of the flavor." 
Making the cake from her home in Nashville, Tennesse, where Trisha's Southern Kitchen is filmed, the Grammy winner shared how she lightens up the cake. "The first trick is coconut sugar," she said. "It's sugar that's really not processed. It has everything that you want and nothing that you don't want."
Easter edition of #CoffeeTalk starts in 1 hour LIVE on https://t.co/PijLv1a150. Hit RT if YOU are joining xo pic.twitter.com/59Byq2P7O7

— Trisha Yearwood (@trishayearwood) March 26, 2016
Pineapple and coconut are also on the ingredient list for added sweetness. "Pineapple is also a great tenderizer and it will keep this batter super moist," Yearwood explained. 
She also took a moment to assure viewers, saying, "I promise you this is so, so good.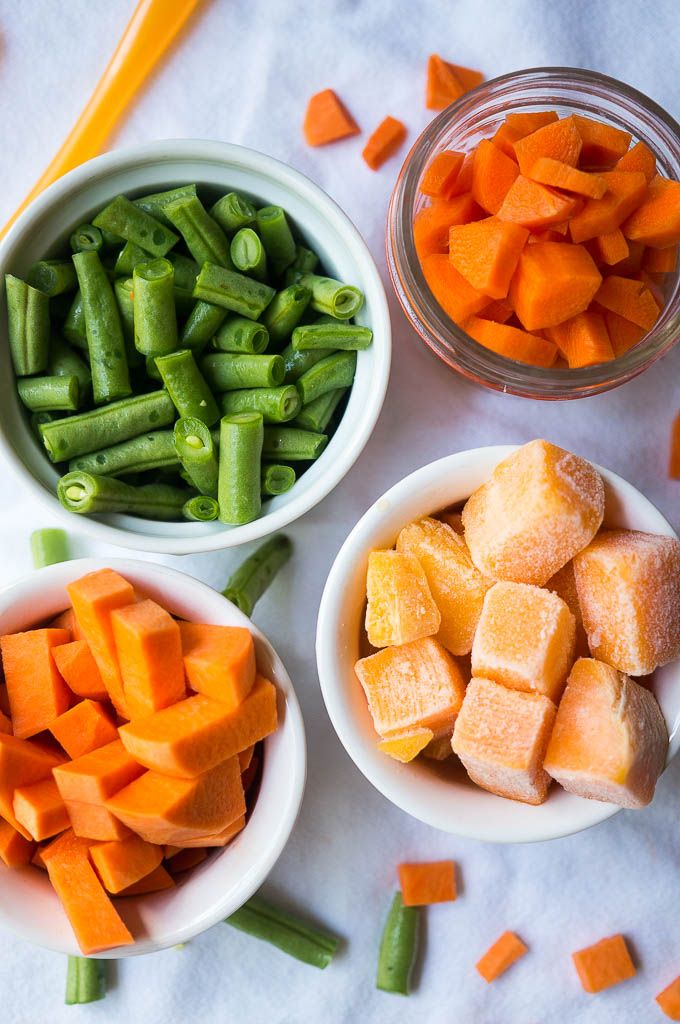 "
Pureed carrots go in Yearwood's carrot cake batter
"This might be my favorite trick of all," the singer-turned cooking show host said, holding up a small container of something orange she revealed to be baby food.
"I know, it sounds really weird," Yearwood said. "But this is pureed carrot which you can just get organic, natural, just carrots. You can cook them yourself, you can puree them yourself, or you can go the easy way and just buy it already pureed."
"You can't have carrot cake without carrots," she said as she spooned pureed carrot into the batter, calling the baby food "the way to go."
The result? A mixture that doesn't look like anything special. "I will admit this is not a very pretty batter going into the pan, but it will rock your world," she said. "It smells amazing and it's going to taste great."
Yearwood's carrot cake is topped with cream cheese frosting
Have an egg-cellent Saturday!! xo

Watch #TsCoffeeTalk: https://t. co/DtYJGwldRe pic.twitter.com/7A2gretpR3

— Trisha Yearwood (@trishayearwood) April 9, 2022
"This is my favorite part of this slimmed-down carrot cake recipe, the frosting," Yearwood said.
She continued: "I discovered Neufchatel cheese, and if you've never used it, you've seen it in the grocery store, I know. It's next to the cream cheese, and it's cheese, but it is lower in fat than low-fat cream cheese, and it's rich, creamy. It tastes amazing, just like full-fat cream cheese."
Putting the cheese in the bowl of a standing mixer with vanilla extract and powdered sugar, she explained that "it's really that simple." Mix them until combined and the frosting's done.  
"This mixture is so good and look how creamy it is," she said. "Look how easy it spreads because it really is almost kind of between a frosting and a glaze. Oh my. This does not look skinny, does it? It looks rich and delicious, which it is."
RELATED: Trisha Yearwood's Jam Tart Is so Easy Reviewers Thought It Was Too Good to Be True
Carrot cake - recipe with step by step photos
The best carrot cake - the most delicious and simple.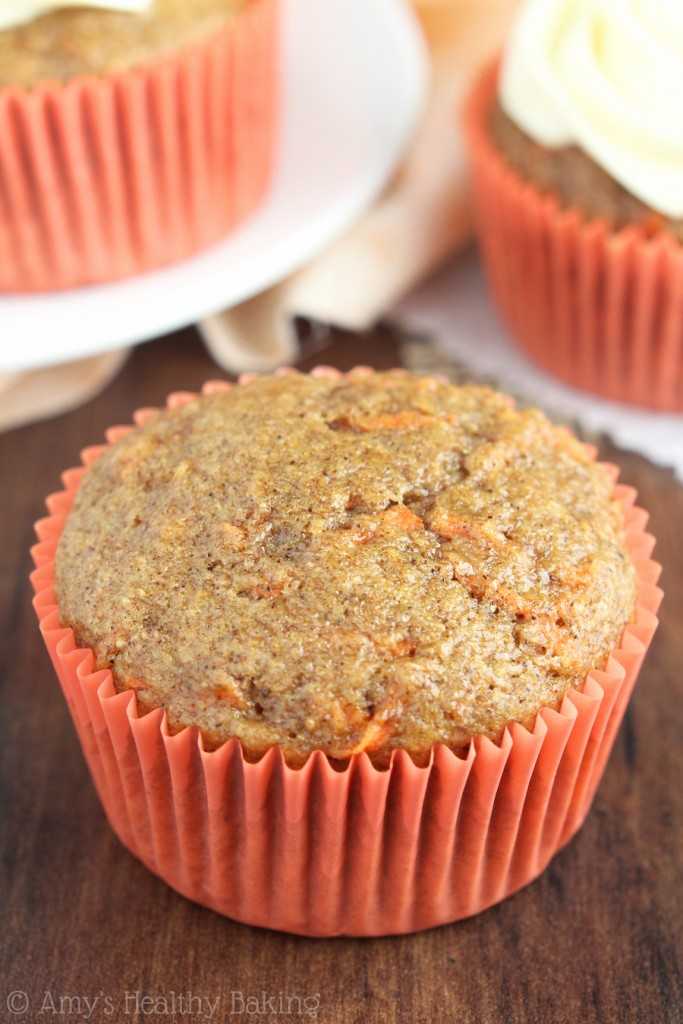 This carrot cake is good because when preparing it, you do not need to bake several cakes, one cake is prepared, which is subsequently divided into two parts.
The carrot dough in this recipe is flavored with walnuts and fragrant cinnamon. And the cream is made from curd cheese with whipped cream, a very tasty cream! Such a carrot cake with walnuts and cream cheese will decorate any table, including a festive one.
Another interesting point! Such a cake can be prepared not only from fresh carrots, but from baby carrot puree. This will be very relevant for young mothers whose child, for some reason, refused this type of complementary foods. In this case, it is not necessary to peel and grate the carrots, which greatly facilitates the cooking process.
For the dough:
Carrots - 2-3 pcs (can be replaced with baby carrot puree - 320 g)
Flour - 1 cup (heaped)
Granulated sugar - ¾ cup
Vegetable oil - ¾ cup
Eggs - 4 pcs
Walnuts - 100 g
Baking powder - 2 teaspoons
Cinnamon - 1 teaspoon
For cream:
Curd cheese - 320-350 g
Whipping cream (at least 33%) - 1 cup
Powdered sugar - ¾ cup
Vanilla sugar - 1 teaspoon
For decoration:
Preparation:
Let's start making carrot cake with dough.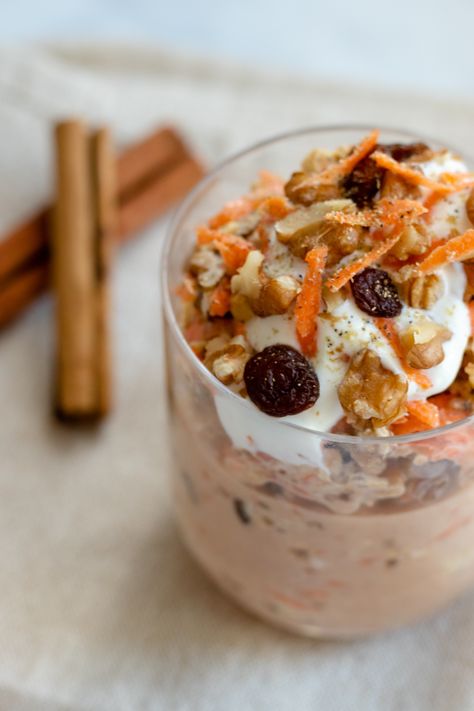 In a separate bowl, combine eggs and granulated sugar. Beat the eggs until foamy with a mixer.
Add vegetable oil to the dough. Oil, of course, is better to take without smell.
Next add the sifted flour, cinnamon and baking powder to the dough. Mix thoroughly.
Add peeled and finely grated carrots. It is better to prepare carrots in advance, because any dough using baking powder or soda should not stand for a long time, otherwise it will not rise well.
I didn't use fresh carrots for the cake, but mashed carrots for baby food from jars. As I wrote above, it is very convenient.
Chop the walnuts and add them to the dough bowl. The easiest way to grind walnuts is to put them in a tight bag and tap them with a meat mallet or rolling pin. Nuts in this case are obtained just the right size, not very small.
Thoroughly mix the dough and place it in a buttered baking dish. Bake the carrot cake for 50 minutes at 180 degrees.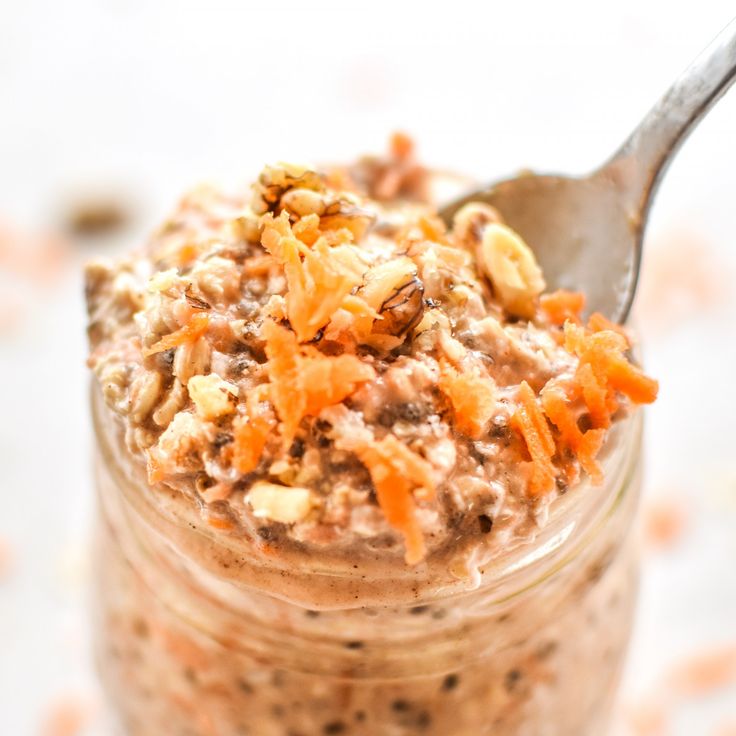 Check readiness with a match. If the match is dry, then the cake is ready.
Remove the finished cake from the mold and place on a cold wire rack or baking paper to cool. If the cake is simply put on a plate, then it can stick.
While the cake is cooling down, let's take care of the cream.
In a separate bowl, combine cream cheese, icing sugar and vanilla sugar. Mash them with a fork until smooth.
Whip the cream into a thick foam using a mixer. Remember that whipping cream must be chilled.
Combine cheese base with whipped cream. Cream should be added little by little, gently mixing it into the cheese mixture with a spatula or spoon.
So, cheese cream for carrot cake is ready, you can proceed directly to the assembly of the cake.
Divide the cooled biscuit into two parts. Please note that my carrot biscuit was prepared in a 26 cm diameter mold. Accordingly, if you use a smaller diameter mold, it would be better to divide the biscuit into three cakes.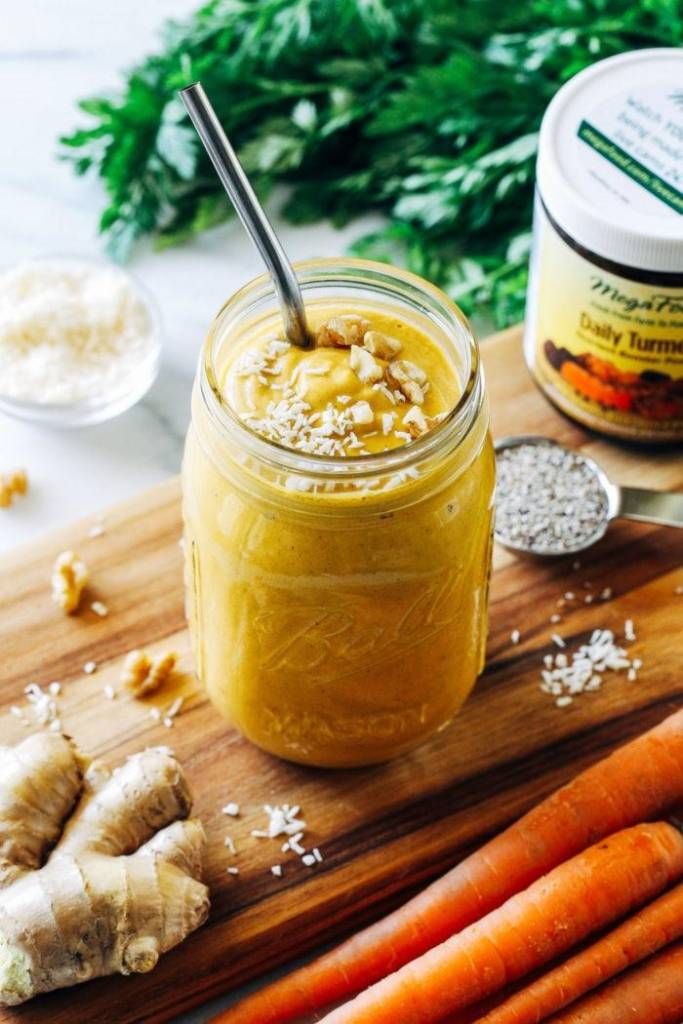 I recently purchased a special string knife for cutting biscuits. With its help, the cakes are very even, and the cake is correspondingly more beautiful.
Brush the cakes with cream and don't forget the sides of the cake. Chop the remaining nuts and decorate the top and sides with them.
Carrot cake with cheese cream is ready, let it soak for 1.5-2 hours. When cut, the cake looks like this:
This is the best carrot cake recipe in my opinion, enjoy…
Enjoy your tea!
Below you can watch funny videos:
Interesting recipes:
90,000 carrot cake, step -by -step recipe for 8547 kcal, photo, ingredients
Add recipe
Recipe
RECIPTIES OF
RECRECTION OF THE Yulia Vysotskaya
Almond cake with custard
Any fresh berries will do - red currants, blackberries, raspberries .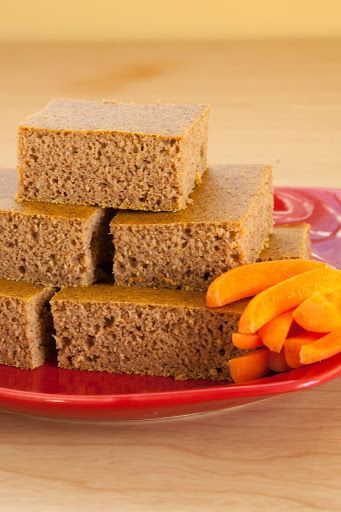 .. If there are pieces left in the chopped almonds, sift them through a sieve.
Yulia Vysotskaya
Recipe from Yulia Vysotskaya
Pistachio fondant with marzipan
Fondane is prepared in many countries, although it can be called very differently Cuore, for example, I love Italian dessert what does "heart" mean? Delicate and soft shell with liquid chocolate inside
Julia Vysotskaya
Advertisement
0005
Plum jelly
For such jelly, it is better to take not freshly squeezed, but pasteurized juice, in this case less sugar should be added.
Yulia Vysotskaya
Recipe from Yulia Vysotskaya
Raspberry jelly with bergamot
A sachet of gelatin should be calculated for 500 ml of water.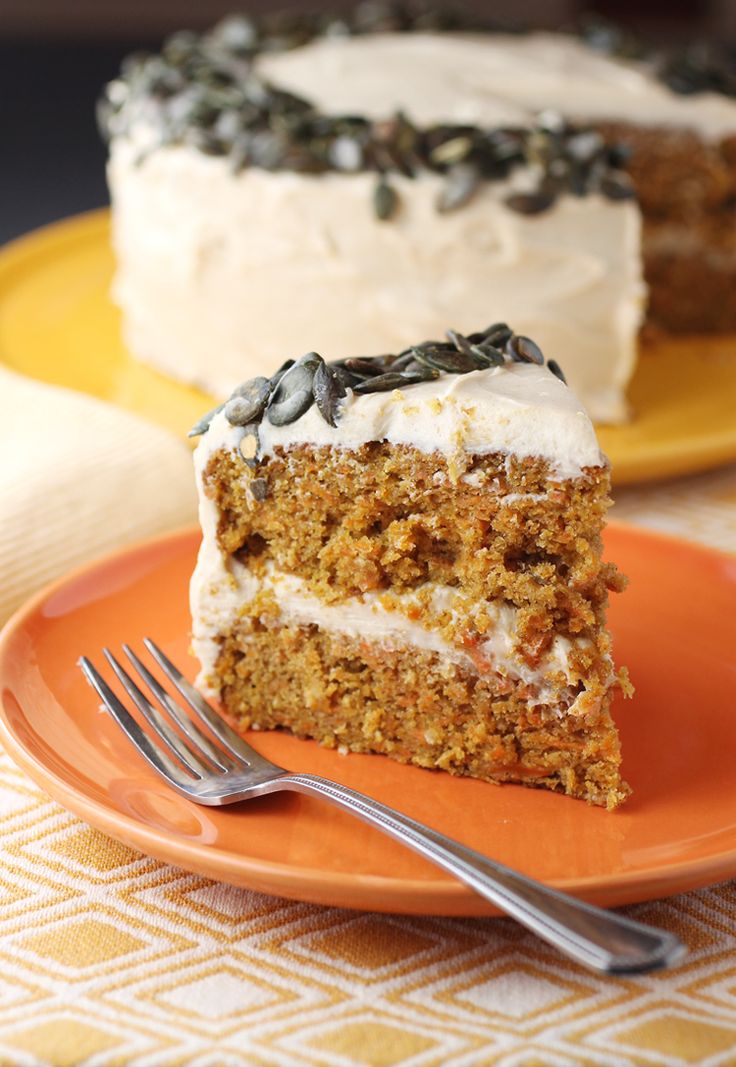 Such jelly can be made two-color if, in addition to raspberry, milk is also prepared: add gelatin, sugar and vanilla to warm milk, if
Julia Vysotskaya
Advertising
Nadin
Preparation
9000 6 minutes
Person
9020 9000 9000 9000 9000 9000 9000 9000 9000 9000 9,000,000,000.000 9000.000 9,00020 The most delicious carrot cake I have ever tasted. Initially, it was still a pie, but look, can a pie have such a cut?? just cake and period!
Having carefully studied what the Internet and books on this topic offer us, I experimented a little .... and the result pleased me very much! The biscuit turns out to be completely unimaginable due to ... salted nuts !!
I came across this idea in several sources...
somewhere it was suggested to fry, somewhere to bake nuts, but be sure to mix with butter and salt after that .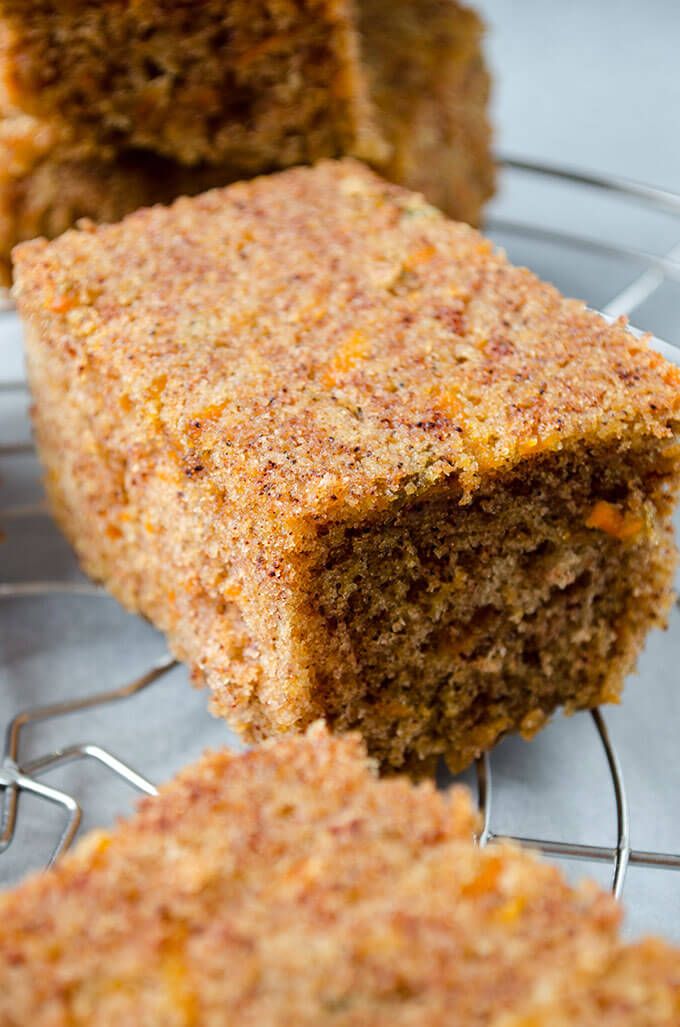 .. This is a crazy combination of sweet and salty !! Now this cake is one of my favorites! and a few words about the cream. Cream is traditionally made very sweet. To be honest, I feel sick at the sight of 400 or 500 g of powdered sugar (and this is only in cream), so I decided to replace half of the cream cheese with mascarpone, it turned out to be perfect in taste and not so sugary sweet!
Carbohydrates
89 g
% of the day
4 %
14 %
%
is based on your age, weight, weight and activity. It is a reference information.
Login or register and we will be able to display your daily intake of proteins, fats and carbohydrates
Login / register0126 baking powder
2 tsp.
| | |
| --- | --- |
| oranges | 1 pc. Butter (for nuts) l. |
| | |
| --- | --- |
| salt (for nuts) | ½ tsp. |
For cream
Philadelphia cheese
First prepare the nuts. Fry them in a dry frying pan or in a preheated oven at 160 degrees for about 7-10 minutes. Immediately mix with oil and salt and remove to cool, you can put in the freezer. After that, we'll cut it.
Let's do the biscuit. The ingredients are mixed like muffins, i.e. liquid and dry separately are first mixed, then everything is combined and not kneaded for a long time. In different bowls, combine dry (flour, baking powder, cinnamon, sugar and zest) and liquid (eggs, butter, orange juice) ingredients.
Then carefully combine them, add carrots grated on a fine grater (or chopped in a blender)
Chopped nuts.
And mix gently.
Preheat the oven to 180 degrees. I made in three forms (size 18), it took me 25 minutes to bake them. You can bake in one form, then increase the time to 50 minutes or more (we follow and check for readiness with a toothpick).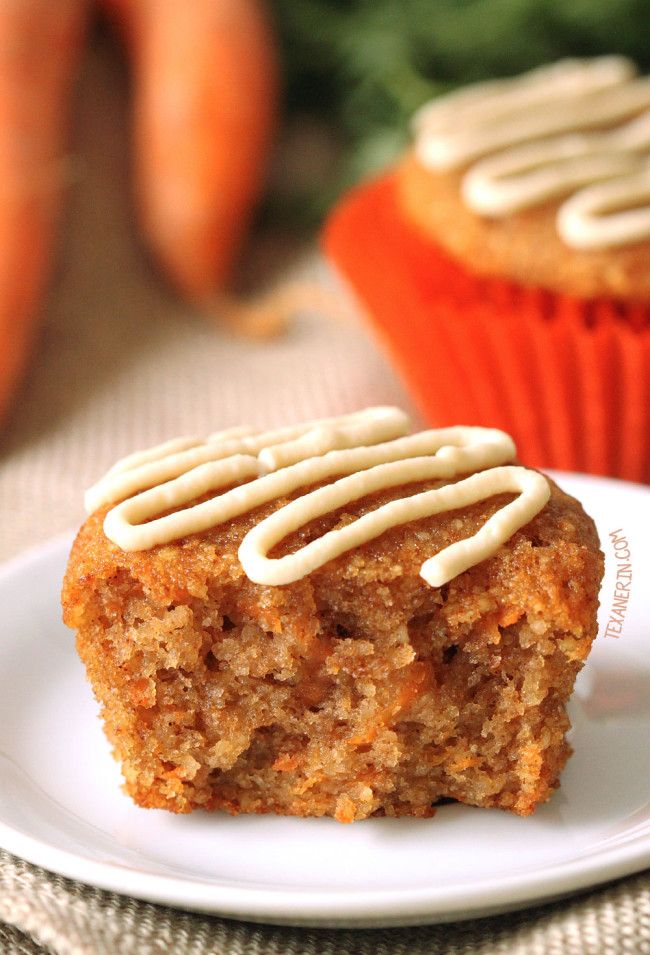 .