Baby food dinner ideas
Baby and toddler meal ideas
If you need some inspiration to help you cook healthy and tasty food for your kids, try these meal ideas.
They are not suitable as first foods, but fine once your baby is used to eating a wide range of solid foods. Read more about your baby's first solid foods.
When preparing food for babies, do not add sugar or salt (including stock cubes and gravy) directly to the food or to the cooking water.
You can find more meal ideas and recipes on the Start4Life website.
Breakfast ideas for babies and young children
unsweetened porridge or lower-sugar cereal mixed with whole milk and topped with fruit, such as mashed ripe pear or banana
wholewheat biscuit cereal (choose lower-sugar options) with whole milk and fruit
lower-sugar breakfast cereal and unsweetened stewed apple with plain, unsweetened yoghurt
toast fingers with mashed banana and smooth peanut butter (if possible, choose unsalted and no added sugar varieties)
toast fingers with a hard-boiled egg and slices of tomato, banana or ripe peach
toast or muffin fingers with scrambled egg and slices of tomato
Lunch ideas for babies and young children
lamb curry with rice
cauliflower cheese with cooked pasta pieces
baked beans (reduced salt and sugar) with toast
scrambled egg with toast, chapatti or pitta bread served with vegetable finger foods
cottage cheese (full-fat) dip with pitta bread, cucumber and carrot sticks
Dinner ideas for babies and young children
mashed sweet potato with chickpeas and cauliflower
shepherd's pie (made with beef or lamb and/or lentils or vegetarian mince) with green vegetables
rice and mashed peas with courgette sticks
minced chicken and vegetable casserole with mashed potato
mashed canned salmon with couscous and peas
fish poached in milk with potato, broccoli and carrot
Finger foods for babies and young children
Finger food is food that's cut up into pieces big enough for your child to hold in their fist with a bit sticking out.
Pieces about the size of your own finger work well.
Examples of finger foods:
soft-cooked vegetables such as broccoli, cauliflower, courgette, parsnip and sweet potato
carrot or cucumber sticks and avocado
fresh fruits, such as apple (soft-cooked if needed), banana or soft, ripe peeled pear or peach
toast, pitta or chapatti fingers
unsalted and unsweetened rice or corn cakes
strips of meat without bones, such as chicken and lamb
cheesy (full-fat) toast fingers and cucumber
hard boiled eggs
omelette fingers
Healthy snacks for young children
Babies under 12 months do not need snacks; if you think your baby is hungry in between meals, offer extra milk feeds instead.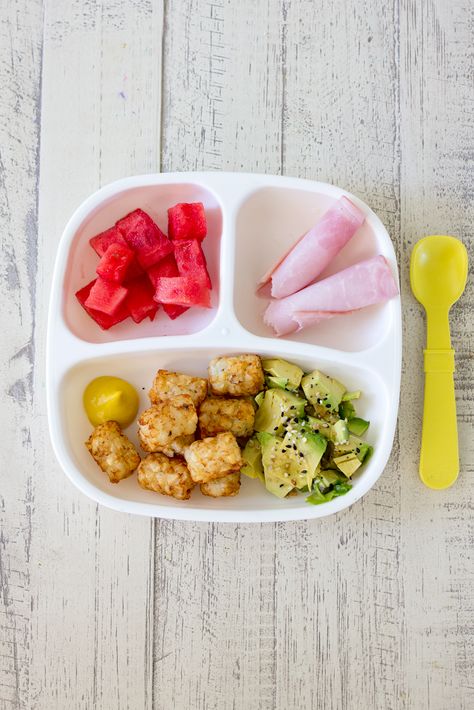 Once your baby is 1 year old, you can introduce 2 healthy snacks in between meals:
vegetables such as broccoli florets, carrot sticks or cucumber sticks
slices of fruit, such as apple, banana or soft, ripe peeled pear or peach
pasteurised, plain, unsweetened full-fat yoghurt
toast, pitta or chapatti fingers
unsalted and unsweetened rice or corn cakes
small strips of cheese
Getting your child to eat fruit and vegetables
It may take up to 10 tries, or even more, for your child to get used to new foods, flavour and textures.
Be patient and keep offering a variety of fruits and vegetables, including ones with bitter flavours such as broccoli, cauliflower, spinach and cabbage.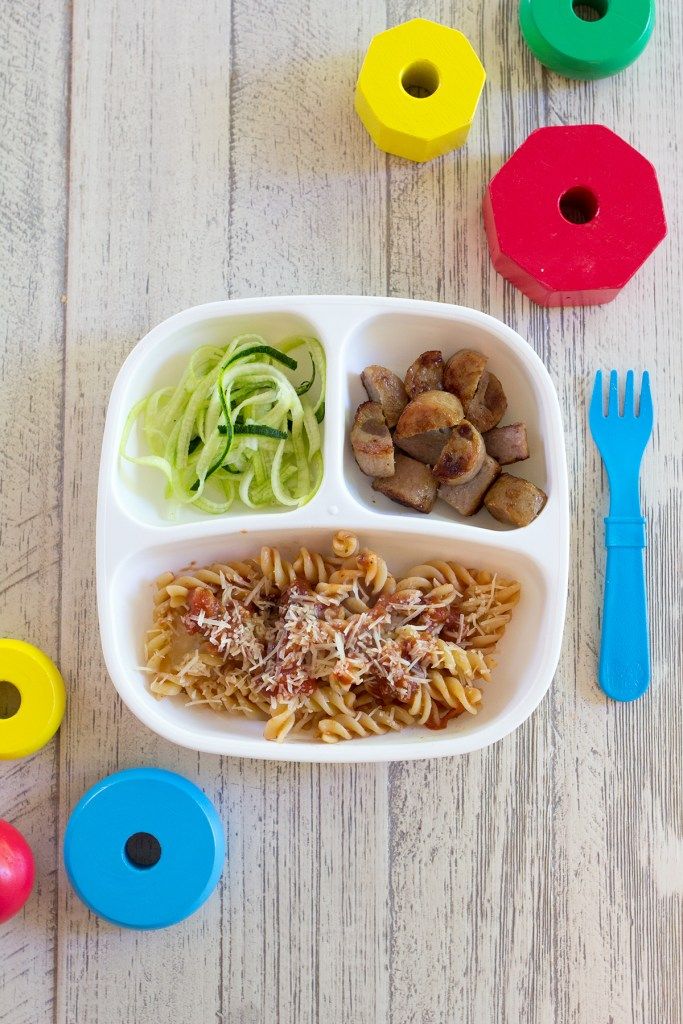 Try to make sure fruits and vegetables are included in every meal.
Try these ways to help your child eat more fruit and vegetables:
give carrot sticks, cucumber stick or slices of pepper with hummus as a snack
give apple slices with smooth peanut butter as a snack
mix chopped or mashed vegetables with rice, mashed potatoes, meat sauces or dhal
add vegetables to classic savoury dishes such as cottage or shepherd's pie, spaghetti bolognese or casseroles
chop prunes or dried apricots into cereal or plain, unsweetened yoghurt, or add them to a stew
for a tasty dessert, try mixing fruit (fresh, canned or stewed) with plain, unsweetened yoghurt.
Read more about how to help your baby enjoy new foods and fussy eaters.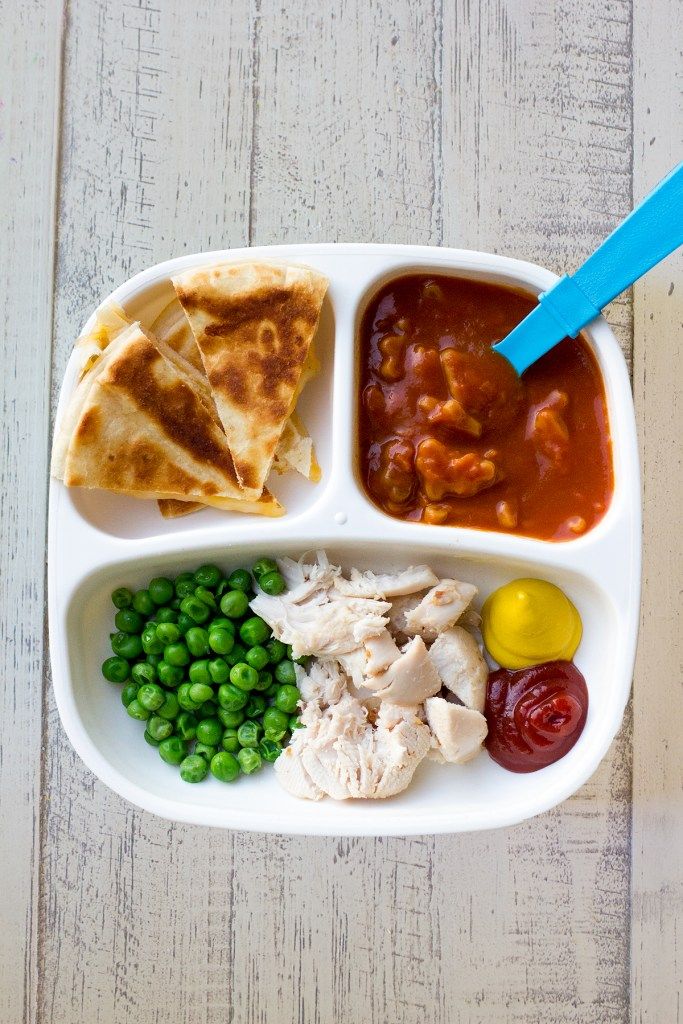 Drinks for babies and young children
From around 6 months, breast milk and first infant formula should continue to be your baby's main drink.
Whole cows' milk can be used in cooking or mixed with food from around 6 months but shouldn't be given as a drink until they are 12 months old. Whole milk should be given to children until they are 2 years old, as they need the extra energy and vitamins it contains.
Semi-skimmed milk can be introduced once your child is 2 years old, as long as they are a good eater and they have a varied diet.
Skimmed and 1% milk are not suitable for children under 5 years old, as they do not contain enough calories.
Sugary squashes, flavoured milk, "fruit" or "juice" drinks and sugary fizzy drinks can cause tooth decay, even when diluted. These drinks can also fill your child up so they're not hungry for healthier food.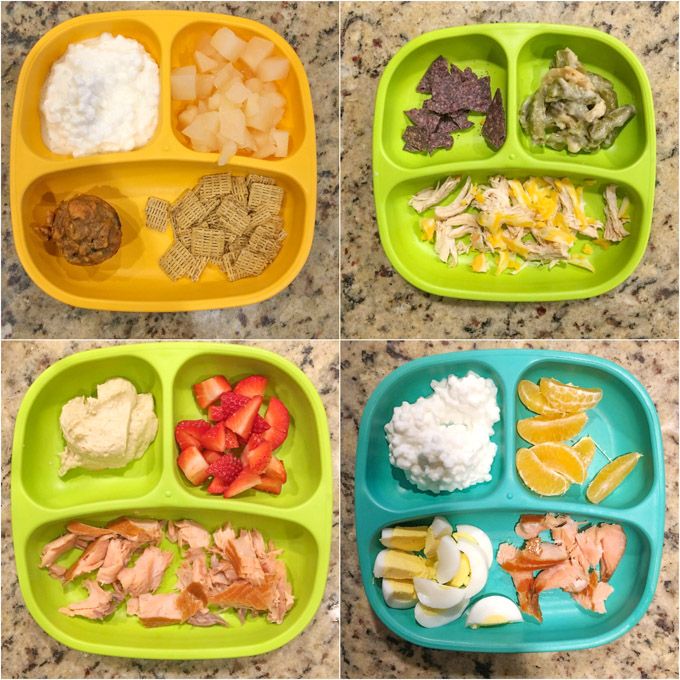 Instead, offer sips of water from a cup with meals.
Read more about drinks and cups for babies and young children.
Further information
Foods to avoid giving babies and young children
Food allergies in children
What to feed young children
Toodler food: common questions
Children's food: safety and hygiene
Homemade baby food and puree recipes
Community
Getting Pregnant
Pregnancy
Baby names
Baby
Toddler
Child
Health
Family
Courses
Registry Builder
Baby Products
Advertisement
Photo credit: Thayer Allyson Gowdy for BabyCenter
Once your baby starts eating solid food, a whole new world opens up for them.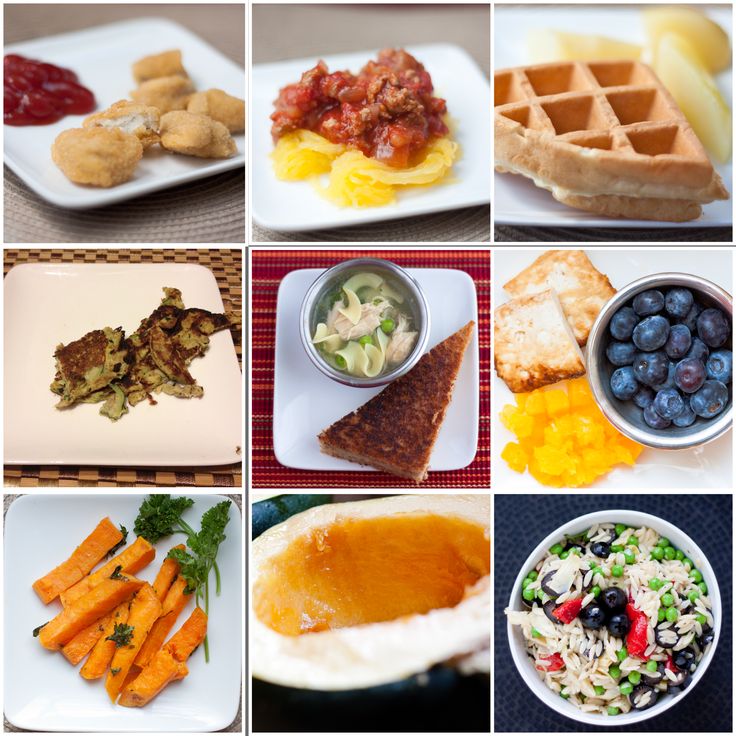 Whether you're going the traditional spoon-feeding route or trying baby-led weaning, you're likely starving for ideas for what to feed your baby. Making your own baby food can seem daunting, but with a little planning, it's super easy – and it can be cheaper than buying prepared baby food.
From thin purees to full finger-food meals, here are some baby food recipes for every stage of your solid feeding journey.
Photo credit: Thayer Allyson Gowdy for BabyCenter
Baby food recipes for 6 to 8 months
Babies are typically ready to start eating solid foods around 6 months. Signs that they're ready include having good head control, being able to sit up, and showing an interest in food. If your baby watches you while you eat, opens their mouth when you offer them a spoonful of food, or even tries to grab food off your plate, those are good indicators that they're ready.
You can start your baby off with just about any pureed, single-ingredient food – like bananas, berries, or many of the foods listed below.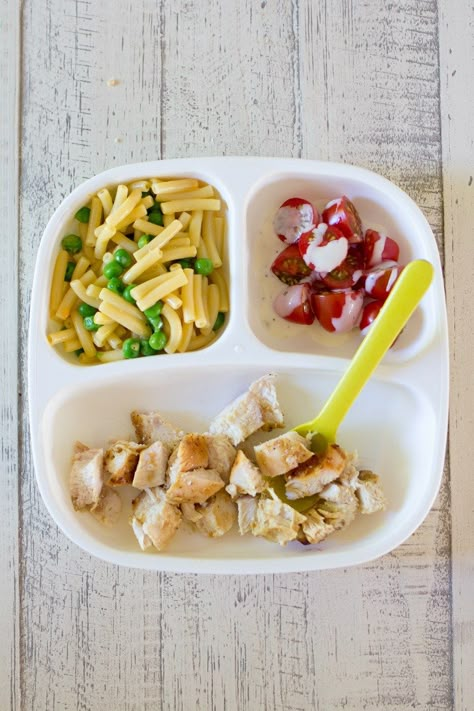 The exceptions are the top allergenic foods, such as fish, wheat, eggs, soy, peanuts, tree nuts, sesame, and dairy. It's best to give your baby low-allergy foods at the very beginning, like apple or chicken puree. Once you know they can handle those foods, you can start introducing potentially allergenic foods.
When introducing your baby to a common allergen, serve it for three to five days before introducing another type of food. That way, if your baby has an allergic reaction, it'll be easier to tell what caused it.
Try these baby food recipes for your 6- to 8-month-old:
Apple and pear sauce
Baby oats with prunes
Butternut squash puree
Green pea puree
Mango and banana puree
Peach or nectarine puree
Roasted pears
Sweet potato puree
Turkey or chicken puree
Whipped cauliflower
Yogurt and berry swirl
Zucchini puree
Photo credit: BabyCenter
Baby food recipes for 9 to 12 months
By the time your baby is about 9 months old, they're ready for some more complex dishes – often, you'll find yourself feeding them whatever you and the rest of your family are eating.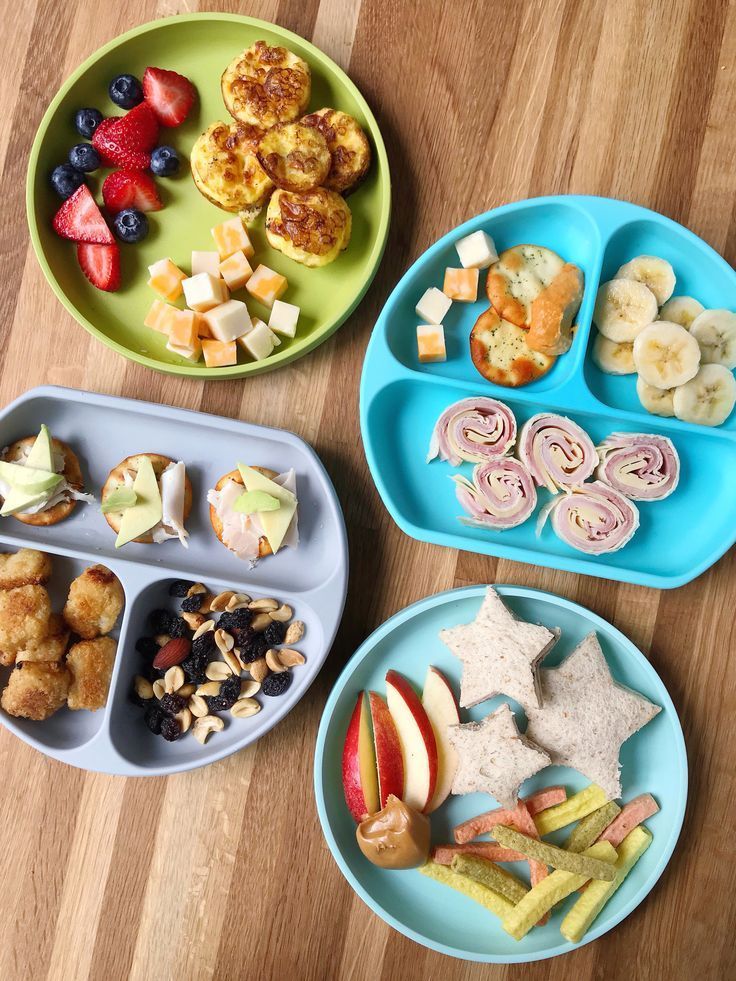 While you're expanding your baby's eating horizons, remember they still don't have that many teeth and can't chew hard or crunchy produce like raw carrots – and be on the lookout for choking hazards, like whole grapes and popcorn. But there are still plenty of other options for babies at this age: flaky salmon, ground beef, roasted vegetables, baked potatoes, pasta dishes… the list goes on.
If your baby doesn't like new textures, don't worry. The key at any age is to offer your baby a variety of foods and to keep trying. Even if they don't like the food at first, keep offering it to them – sometimes, you may have to offer your baby a food up to 20 times before they'll accept it.
By this age, your baby is also typically ready to start trying out finger foods, like O-shaped toasted oat cereal, banana slices, or well-cooked pasta cut into bite-size pieces, about a ¼ of an inch in size. Several of the recipes below, like guacamole, hummus, and whipped cauliflower, make perfect dips to pair with finger foods so your baby can start learning to eat independently.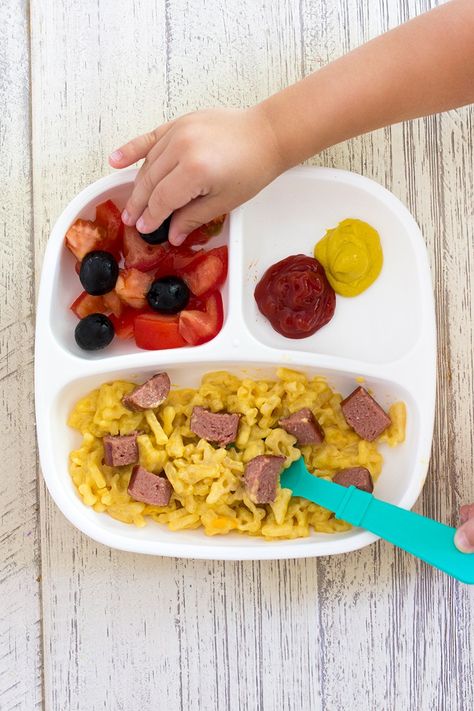 It'll be messy, of course, but it's a great time for them to practice their hand-eye coordination and skills with their newfound pincer grasp.
If you're ready for some more food adventures with your baby, try adding spices to their meals. While it isn't recommended to give babies added salt or sugar in their diet until they're at least 2 years old, fresh herbs and other spices are fair game (and a little added salt is okay). Try adding cinnamon to their oatmeal or rosemary to their ground beef.
And if you really want to experiment with new flavors, your baby may even enjoy a bit of spicy food – but avoid foods with a lot of added sugar, salt, or processing. (If you're a fan of spicy food yourself and ate it while breastfeeding, your baby might even have some built-in tolerance for spice.)
Try these recipes for your 9- to 12-month-old:
Asparagus risotto
Baby guacamole
Barley and mushroom mash
Broccoli and cauliflower cheese
Chicken curry with green beans and zucchini
Coconut milk rice pudding with blueberry compote
Homemade hummus
Lentil and spinach stew
Pasta with spinach and ricotta
Oatmeal with apples 
Quinoa, black beans, and corn
Rice with peas, carrots, and egg
Root veggie mash
Salmon, asparagus, and peas
Shepherd's pie
Smashed chickpea and butternut squash chili
Tomato and avocado scramble
Tropical fruit salad
If you're ever unsure about what to feed your baby or how much food to give them at any age, check out our age-by-age guide to feeding.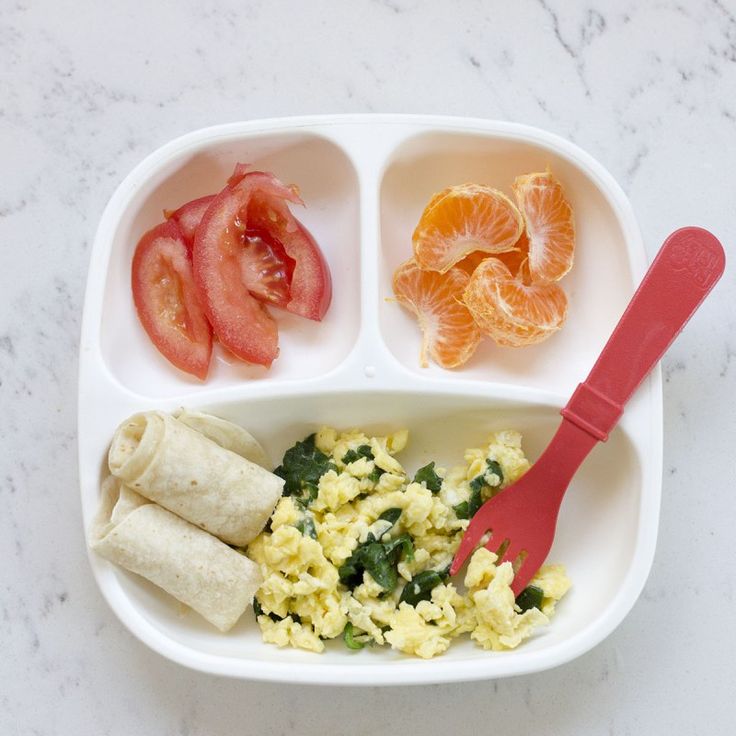 Rebekah Wahlberg
Rebekah Wahlberg is an associate editor at BabyCenter, the world's number one digital parenting resource. She lives in Southern California with her silly dog Booger, where she enjoys hiking, yoga, and watching Netflix when she "should" be reading. Wahlberg is passionate about creating content that helps parents and parents-to-be equip themselves with everything they need to succeed.
Advertisement | page continues below
What to cook for a child for dinner from 1 to 7 years old: recipes
Proven dinner recipes for children from 1 to 7 years old with step by step photos, calories and cooking time. Stews, meatballs, zrazy, casseroles, vegetable dishes, stewed and baked, steamed.
Steamed meatballs cooked according to this recipe are not only very tasty, but also healthy.
Turkey is one of the most dietary and hypoallergenic types of meat, especially if you steam it instead of frying.
Soup with meatballs, cooked in a slow cooker, will surely appeal to children especially.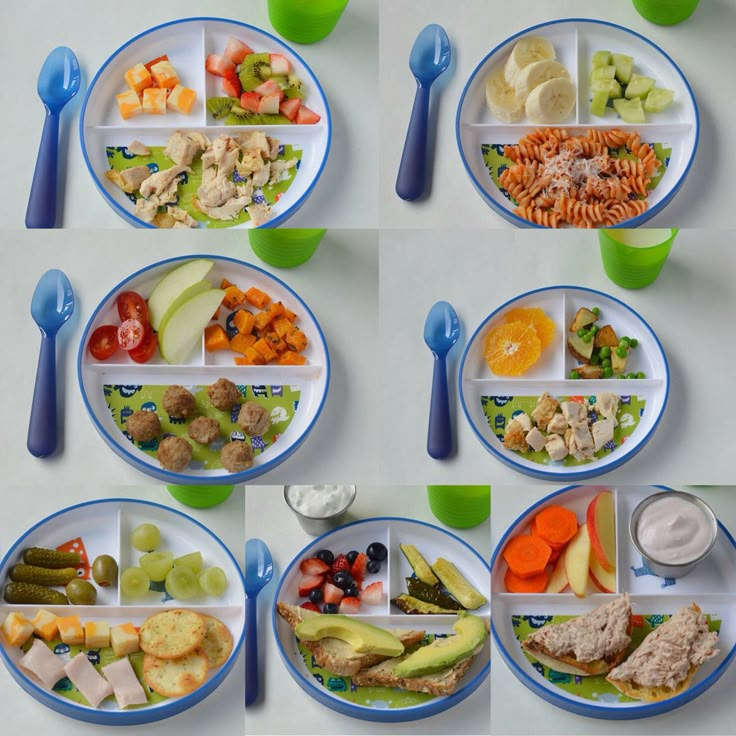 These adorable chicken hedgehogs made with minced meat and steamed rice immediately attract attention with their interesting appearance.
Many housewives have long bought a miracle of technology - a slow cooker. Therefore, I offer you a modern way of cooking traditional Ukrainian borscht.
Crackers or bread are often added to classic cutlets. I wanted to make a dietary version of cutlets, but in such a way that the taste was as close as possible to the classic one.
Very tender meatballs with just two ingredients - chicken and broccoli. To make the cutlets as useful as possible, I do not fry them, but bake them in the oven.
Very tasty and healthy fish soup with rice, celery and vegetables I cook with salmon.
Creamy soup with green peas and cauliflower can be made with fresh vegetables or use your own freezer stock.
If your children are not very fond of cutlets, and even more so zucchini, prepare chopped turkey cutlets for them.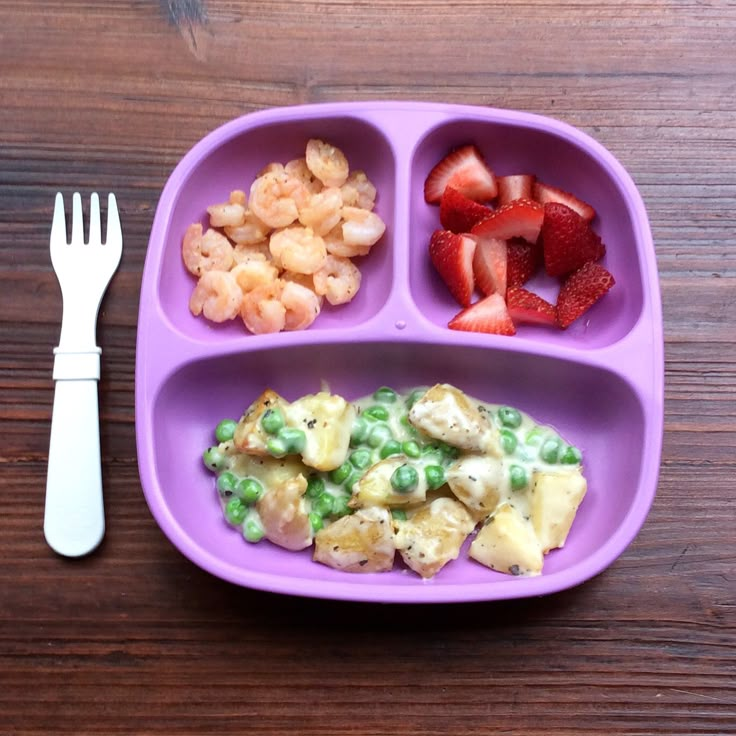 A very light, dietary dinner made from simple and healthy products that will definitely not add extra pounds to you on the eve of the summer season.
This tender and juicy dish can be prepared for both children and the whole family.
Gratin is a great option for a full dinner, featuring healthy cauliflower and tender turkey, all topped off with a creamy sauce and cheese.
"What would you cook so that everyone at home would eat it?" I often ask myself this question.
Liver soufflé with carrots - and the child is happy to eat? After all, the healthy is usually considered not the most delicious .. But I will prove that the liver soufflé is an amazing exception!
Fish baked in an omelette like in a kindergarten - a dish that is absolutely predictable in taste.
If you adhere to proper nutrition, then cook chicken meatballs with vegetables and treat yourself to delicious, healthy and dietary food.
I would never have thought that rabbit meatballs like in kindergarten can be so tender and juicy!
Boiled pasta baked with eggs, as in kindergarten, is suitable not only for a children's table, but can also be an interesting side dish for people on a diet (suitable for diets No.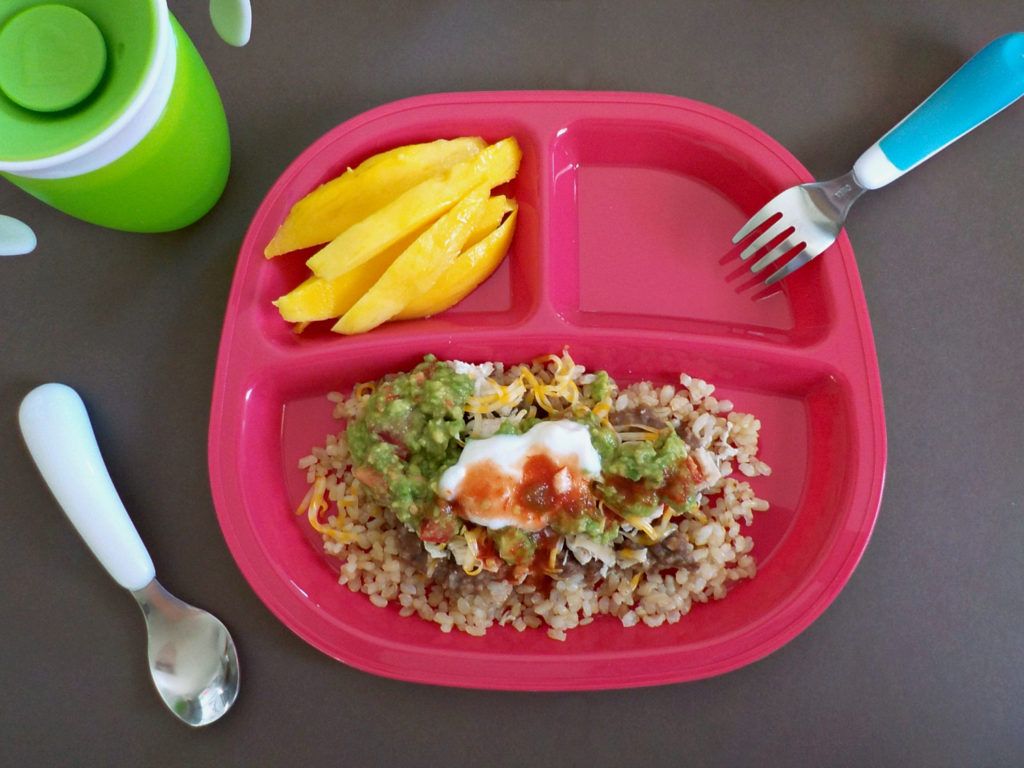 3, No. 4c, diets No. 6, 7, 8, 10 , 11 and 15).
Fish patties with vegetables baked like in kindergarten - quite an interesting dish.
Delicious, hearty and healthy chopped chicken fillet with scrambled eggs and vegetables, cooked like in a kindergarten, the whole family will like it.
Fish dishes must be present on the menu of both children and adults.
If you want to treat your family with Stroganoff cookies cooked in the same way as in kindergarten, then you will need to follow the technology of creating this dish, because it is prepared without frying.
Rabbit cutlets will perfectly diversify the children's menu. Rabbit meat is usually well received even by those children who do not like beef or poultry.
20 recipes from Eat at Home. Cooking articles and life hacks
Pleasing young gourmets is not an easy task, especially if you need to prepare not only tasty, but also healthy dishes. When the supply of ideas runs out, time-tested recipes and children's smiles come to the rescue.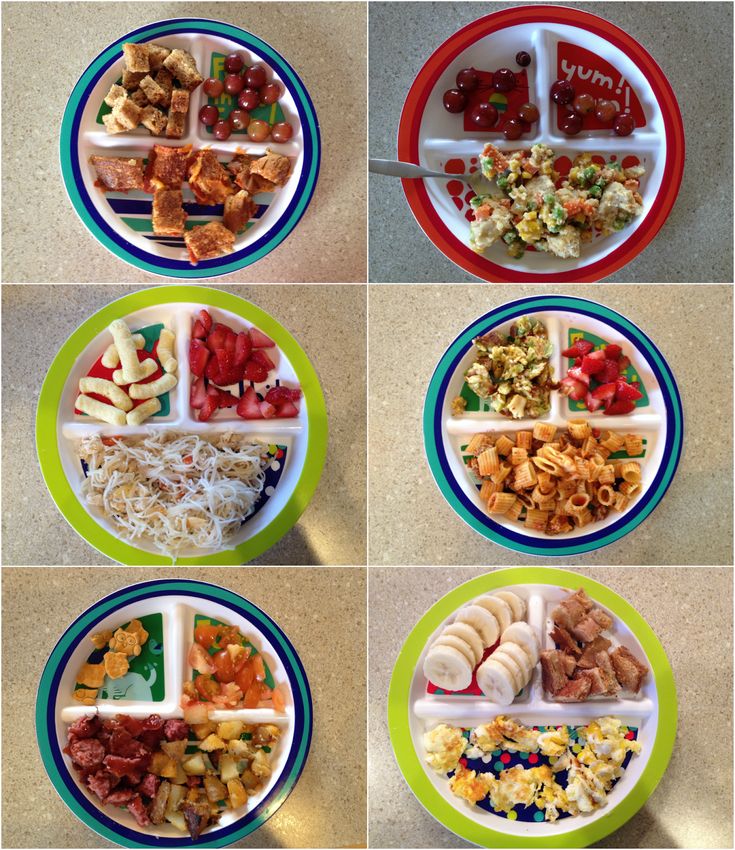 See the selection from "Eat at Home" and delight young household members with delicious treats!
Children's vegetable soup
Grated cheese, pieces of boiled meat can be added to this soup, and older children will love the fried bacon added before serving, sparkling golden snake in the middle of the plate. If you are whipping soup, then 2 tbsp. l. cream will make it even more tender.
Detailed recipe.
Children's sausages and sausages with cream
Homemade sausages and sausages can be prepared in reserve and kept in the freezer. Hearty meat products will always be a good addition to lunch or dinner, and most importantly, this is a natural product.
Detailed recipe.
Children's pumpkin risotto
Who said that children wouldn't like risotto?! Add fragrant pumpkin, grated cheese, cream, and your gourmets will not resist such an appetizing dish. Parmesan can be substituted for any other hard cheese in this recipe.
Detailed recipe.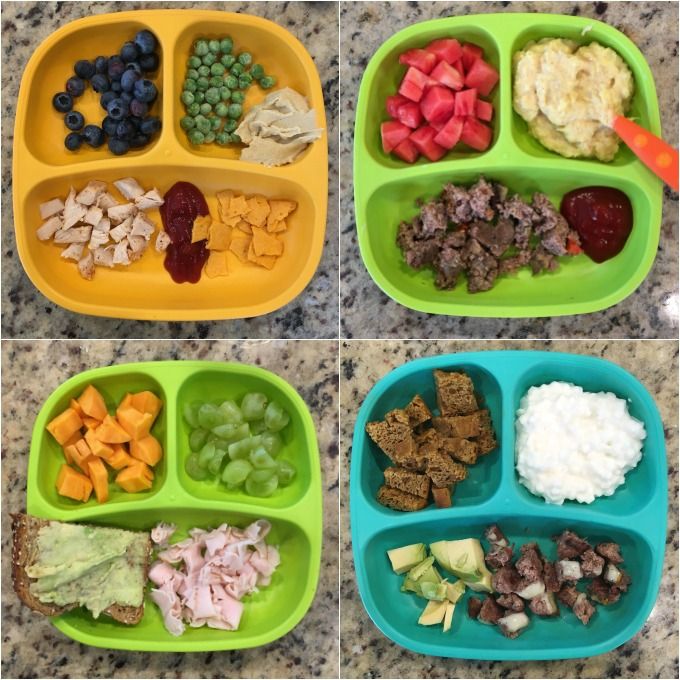 Sloppy Joe Sandwich
If your child has long dreamed of a hearty burger or sandwich, please your child! Make Sloppy Joe with homemade bun and toppings. Cooking will not take much time, and the result will exceed all expectations.
Detailed recipe.
Multi-grain porridge with baked banana
Breakfast porridge is healthy! And to make the kids like it, add baked bananas, cinnamon, some fresh berries. Cook the dish in milk and put a little butter for flavor. Overeating!
Detailed recipe.
Curd cakes with carrots
Sometimes an unexpected impromptu can result in an original dish. Curds with carrots and apples are very tender and tasty. And if you bake them in the oven, children's delight is guaranteed!
Detailed recipe.
Hot chocolate on a stick
Hot chocolate on a stick is both a drink and a dessert. Undoubtedly, the younger family members will like the treat. The author also suggests picking up beautiful packaging, writing a wish and presenting such chocolate on a stick to relatives and friends.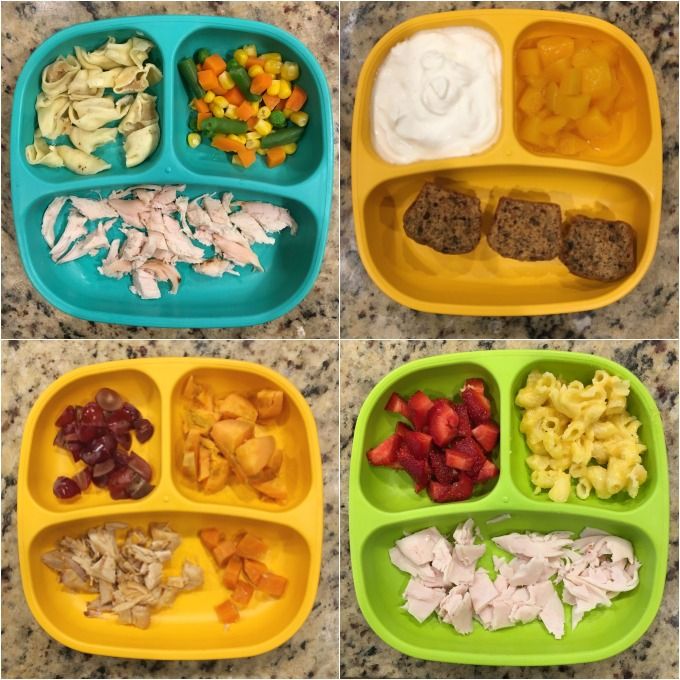 Detailed recipe.
Cottage cheese donuts
Fluffy and fragrant cottage cheese donuts with a crispy crust are a delicious treat for children and adults.
Detailed recipe.
Healthy candies
Prepare healthy candies for the whole family! They can be served with tea and taken with you as a snack. The ingredients are completely natural and healthy. What could be more important when it comes to the health of a child?!
Detailed recipe.
Cottage cheese biscuits with almonds
Spend time with your children in a fun and healthy way - cook delicate fragrant biscuits together! Young household members will like to cut out the dough using different molds, and when ready, the treat will delight them doubly.
Detailed recipe.
Chicken pancakes with cheese
Tender and tasty chicken pancakes. They do not contain anything superfluous and are prepared from simple and affordable products. We recommend the dish especially for the children's menu.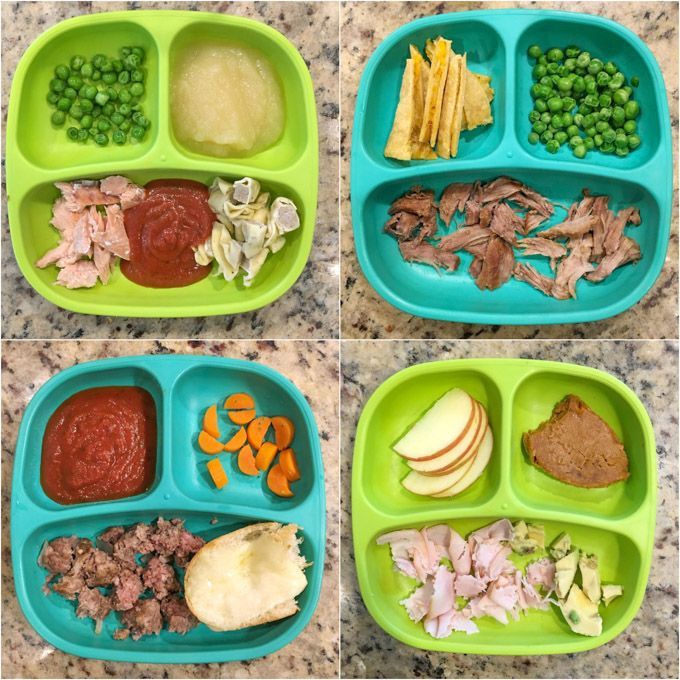 Detailed recipe.
Puree vegetable soup with peas
This light vegetable soup will appeal not only to children, but also to adults: vegetarians, those who adhere to a healthy diet or fast. From the main products you will need potatoes, broccoli, green peas. Complement the meal with toasted pumpkin seeds or crispy bacon strips if you're a meat eater and want to make your meal more satisfying.
Detailed recipe.
Mini pizzas
The author of the recipe makes mini pizzas from homemade yeast dough, so it will take time to proof. The filling can be completely different, be guided by the taste of your young gourmets.
Detailed recipe.
Pasta with Meatballs
This is a hearty and tasty dish that can be served both for lunch and dinner for the whole family. Tender meatballs, juicy baked vegetables and pasta that help fill you up.
Detailed recipe.
Chocolate rice porridge with sea buckthorn
Chocolate porridge with berries is almost a full-fledged dessert that a child is unlikely to refuse.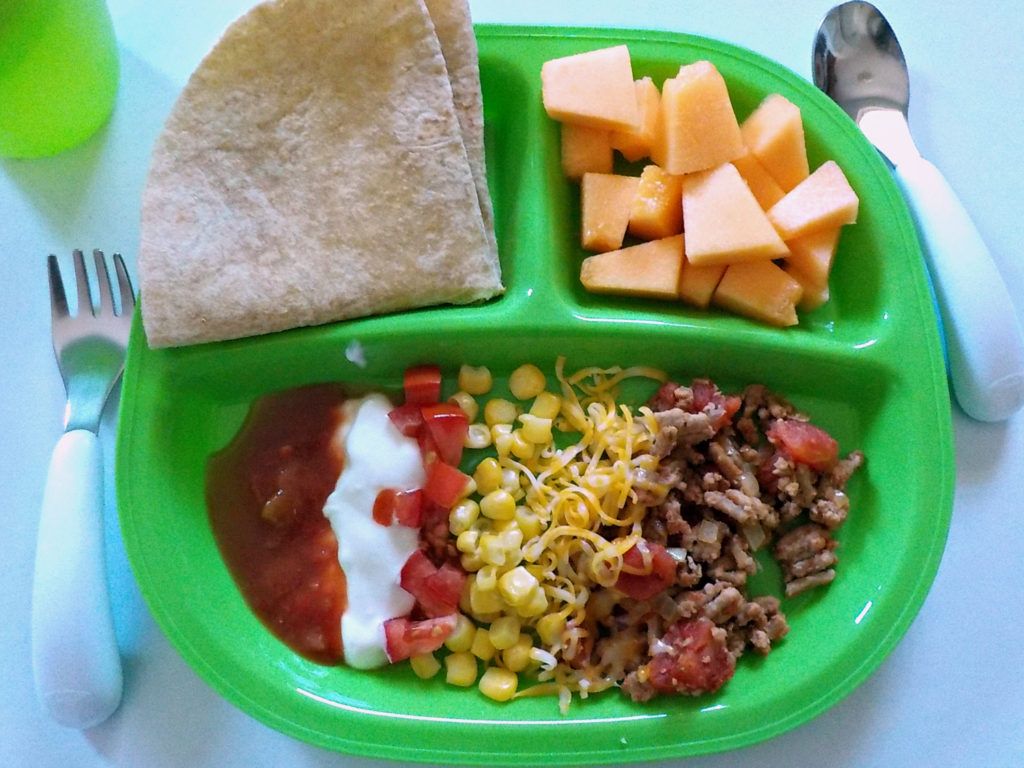 The dish can be supplemented with any chopped nuts.
Detailed recipe.
Cherry cake
Very soft, porous cake with juicy cherries. Berries are also suitable frozen, and cooking takes only 1 hour. Such pastries will be delicious the next day.
Detailed recipe.
Mini breakfast pancakes
Look at those babies! Mini pancakes will cause tenderness and genuine interest in the child. Put berries in a plate, pour over everything with topping - and a wonderful children's breakfast is ready.
Detailed recipe.
Lazy dumplings
Another favorite childhood breakfast is lazy dumplings with just four ingredients. You will need cottage cheese, flour, sugar and chicken eggs. Serve the dish with sour cream and berry sauce or jam.
Detailed recipe.
Milk slice
If you want to please the whole family with a delicious dessert this weekend, prepare a milk slice. Younger households will appreciate the soft airy biscuit and delicate creamy layer.