Baby food ebooks
Yummy Baby Food Ebook – Yummy Toddler Food
HI! I'M AMY
A MOM OF 3, AND I'M ABOUT TO HELP MAKE STARTING SOLIDS SO EASY!
When I started solids with my first baby, it was so hard to feel confident in what and how I was feeding her. What's the safe approach to Baby Led Weaning and what purees are easy to make that she'd really want to eat?
To help myself, I started writing it all down…and to help you, I turned it into my Yummy Baby Food ebook!
The goal is to help you have happier mealtimes with your baby as you start them off on their eating adventures. And be armed with the best info, the easiest recipes, and a game plan to help you enjoy this phase. This easy-reference ebook will make that possible.
INSIDE THE 70 PAGE DIGITAL BOOK YOU'LL FIND:
Advice for starting solids.
The difference between Baby Led Weaning and purees (and why you should ditch the labels and do both). 
Good first purees to offer. 
Great first BLW foods to offer. 
Stage 2 & 3 baby food combinations. 
Great early finger foods. 
How to Store Baby Food 
Tips for Packing Food for Daycare 
Master List of Baby Snacks 
FAQs & troubleshooting common feeding problems.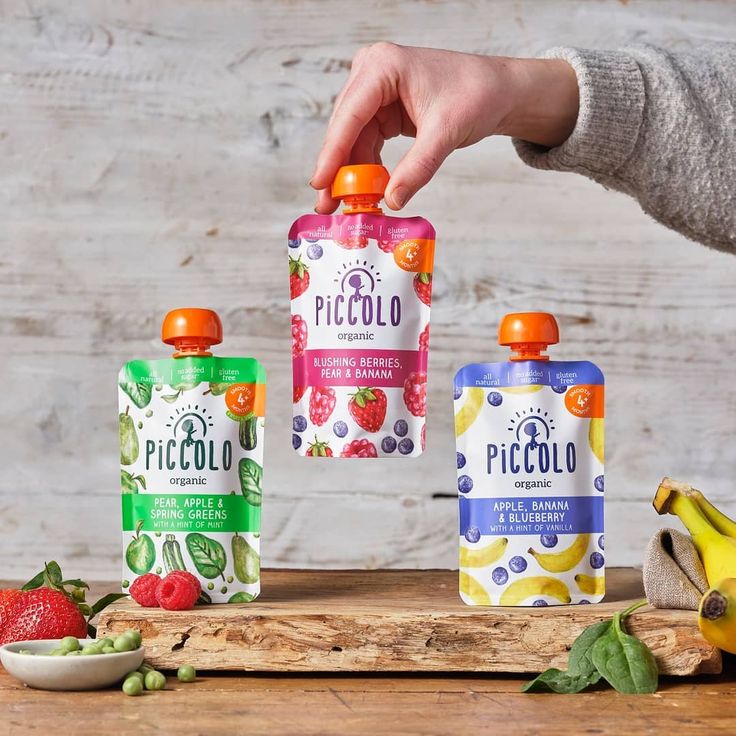 Latest info on introducing potential allergens. 
Latest info on introducing all food groups. 
Images of a 6-10 month old baby eating to show how their little hands will look through each stage. 
50+ super simple and yummy recipes for easy baby food. 
If you are about to start a baby on solid foods and are confused about what to do, this book will help. If you've already started solids and are confused about how to transition to different textures, this book has advice you can use. It will also help provide you with tips on how to combine baby led weaning and purees, whether at home or for daycare or on the go. Plus answers to all of the most common baby feeding questions!
Here's a peak inside:
PRACTICAL, EASY BABY FOOD IDEAS
Yummy Baby Food helps parents start their baby on solid food with a relaxed, fuss-free approach.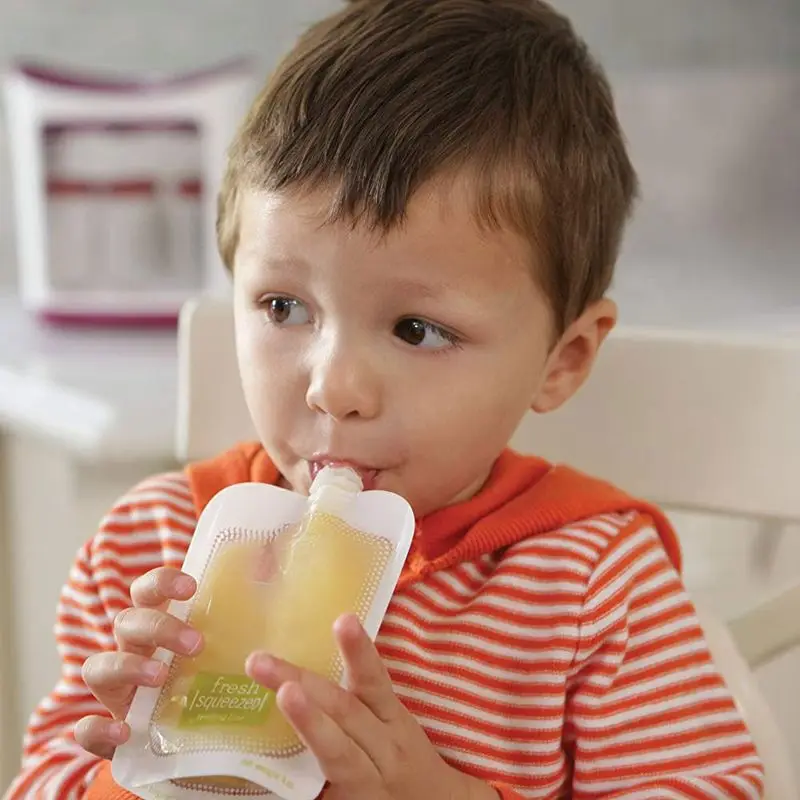 With an easy-to-read format that's broken down by baby's age and progression through the phases of learning to eat, this resource will help you teach your baby to eat without drama, hours in the kitchen, or worry that you're not doing it "right".
REALISTIC ADVICE YOU CAN TRUST
Introducing solids to a baby can seem confusing and intimidating—but it doesn't have to be! With my own three kids and among my readers, I've found that learning the basics while also understanding how to customize the milestone to fit your family is a method that creates wonderful results for both parents and the baby.
$10+ VALUE FOR $49.99
BUY NOW
As a new mom navigating solid foods for the first time - this book is just what I needed to put my mind at ease. It gave me the tools I needed to make decision on what is best for my baby and me!
Meg
Highly Recommend
I love the lists of foods for baby to try.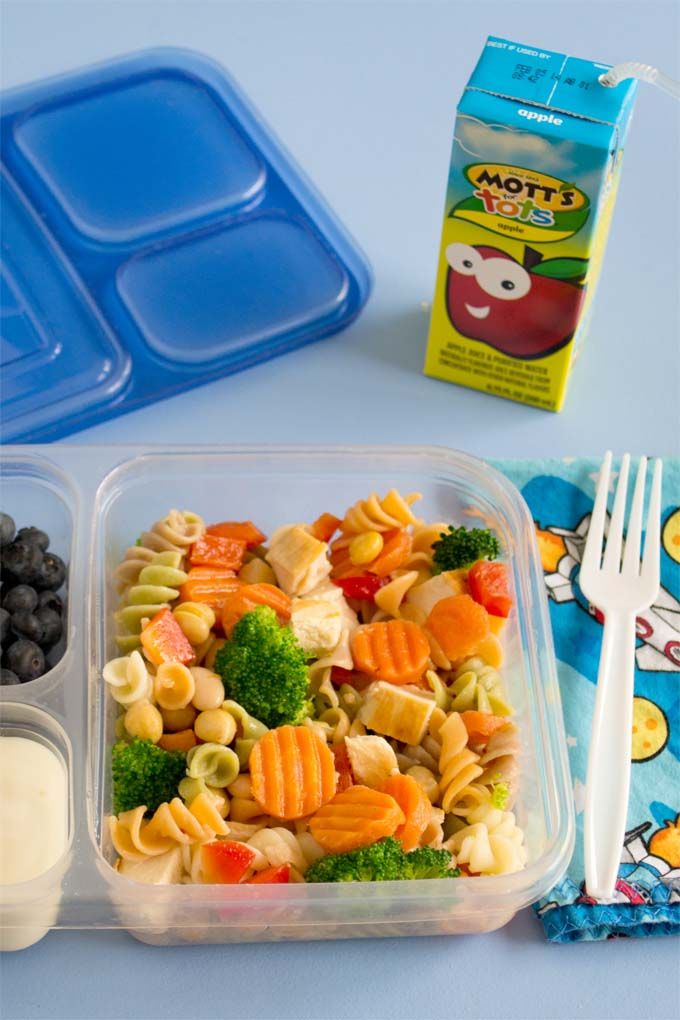 Danielle
Highly Recommend
I appreciate that your approach to solids is pretty laid back. It takes away the urgency and the pressure that I feel may moms put on themselves to start at a certain time or do it a certain way.
Amanda
Recommend
We love the snack recipes so much. I try to make one each week for easy lunch packing. So genius!
Lindsay
Recommend!
Your e-book saved the day! Thanks to this quick perspective and content, my husband and I are on the same page regarding how to move forward with solids.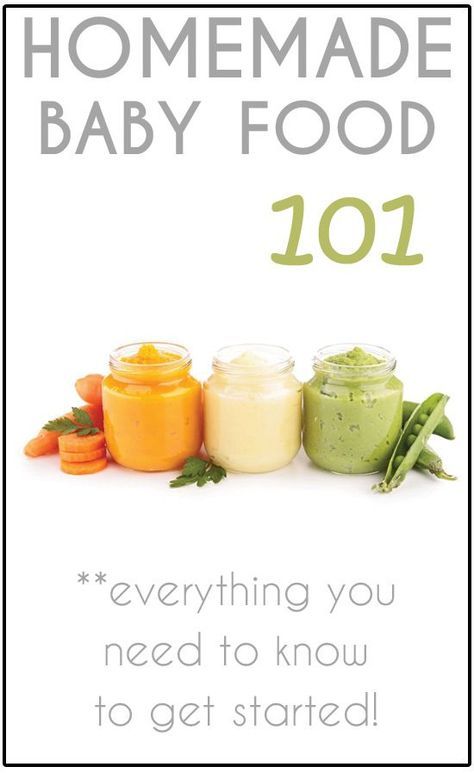 Linney
Recommend!
I particularly liked that you talked about both purees and baby lead weaning and gave options for both as people don't usually talk about them together.
Susie
Highly Recommend
Frequently Asked Questions
This book is a digital ebook that you can read on a computer, tablet, or phone. It's easy to reference wherever you are! 
Upon completion of your order, you'll receive a link to download the materials. Once you have the file on your computer, you can print it however you'd like.  
If you'd like to have it printed, which is very handy since there's a lot of information, you can print it at home and place the pages into a binder.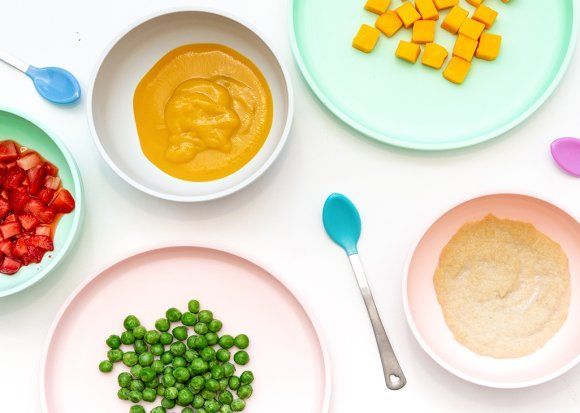 Or, you can print it at a local printing supply store, Kinkos or Staples and have them add a spiral binding. 
You can also order through Watson Family Press, which is the lowest price I've found for printing and binding this into a book. (Trust me, I have looked—this option is about half the price of any other printer I've found so far.) It should cost about $12-15 to print and you can use my code YUMMY15 for 15% off the order. Order here.
$10+ VALUE FOR $49.99
BUY NOW
Use left/right arrows to navigate the slideshow or swipe left/right if using a mobile device
10 Super Starter Baby Food Recipes (plus FREE ebook!)
Baby is going to love these 10 Super Starter Baby Food Recipes from the very first bite. Easy to make, easy to eat! Great baby food for 4 months and up – stage 1 baby food!
*Plus there is a download for my free 10 Super Starter Puree ebook * – designed to get you in the kitchen and off to a great start – includes an entire starters guide on how and when to feed baby, plus tips on how to get the best out of your baby food recipes.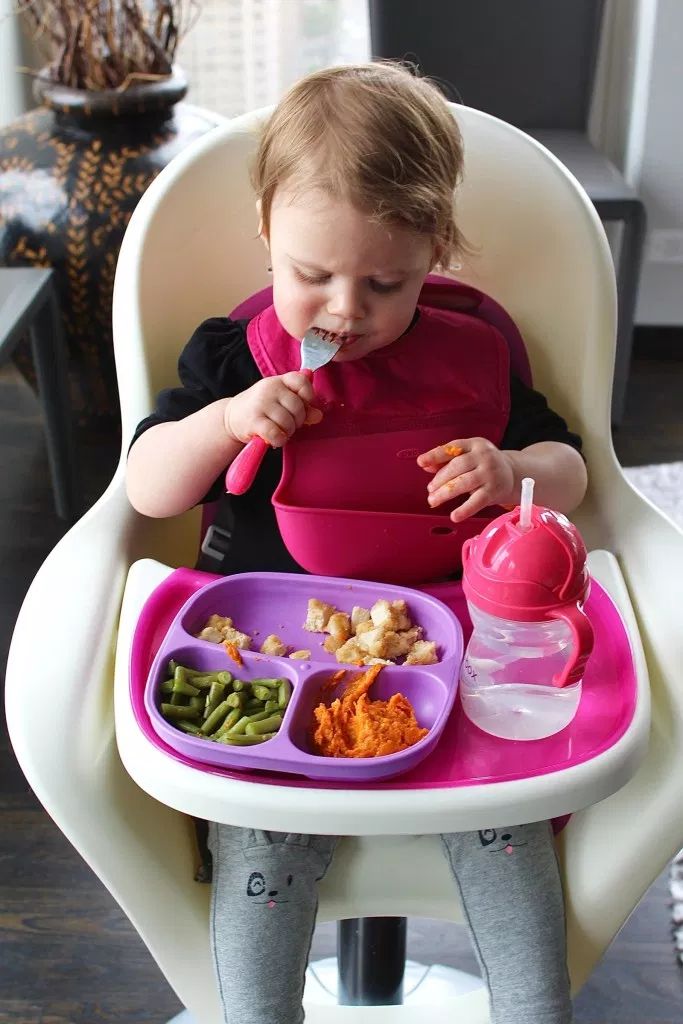 Super Starter Baby Food Recipes
All of these amazing purees once lived in an ebook, which you can download here for FREE, but I feel like these 10 amazing purees have gotten lost in the crowd. Especially since I took my ebooks off my site this past summer.
But I love all of these recipes so much, I need to add them back to the site.
You needed me to add them back to the site, they are that good!
So here they are, back in all of their glory. Ready for you to whip them up for your little one in a matter of minutes.
These are the 10 recipes that BOTH of my girls gave a big thumbs up to. Healthy, nutritious and beyond delicious, these 10 purees are winners all around.
Jump straight to the recipes —–>
Sweet Potato + Thyme
Apple + Clove
Broccoli + Chives
Peach + Vanilla Bean
Carrot + Ginger
Pear + Nutmeg
Butternut Squash + Cilantro
Green Bean + Basil
Bannan + Cinnamon
Mango + Mint
Looking for the tips – each recipe has a great tip in the bottom section of the recipes, so don't forget to look there for 10 amazing tips on how and what to feed baby!
10 Super Starter Purees for Baby Ebook – Download for FREE!
Starters Guide to Purees –Introducing Purees to Baby
Making and feeding your baby is a right of passage, a developmental step that she must pass through in order to become the young energetic toddler that she will surely become.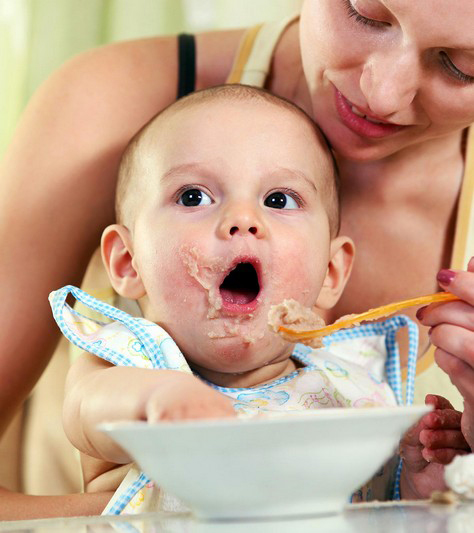 While all stages of baby's growth are magical, feeding baby was the highlight for me. The reason is that you are such a big part of this stage. You get to decide what delicious first puree you are going to serve baby. You get to sit at the same level as your little one and watch all of the priceless faces as you spoon-feed her food you made with love. You get to be part of her first adventure in food tasting.
No pressure or anything.
For some, starting baby on their first puree can be daunting and stressful. It can all be confusing – what, when and how to feed your baby. While the stress is completely normal, let me take it away from you. See, it's off your plate. Don't you feel better already? You can now let go of all that worry and just have fun during this monumental stage in baby's life.
These 10 purees are the place to start – my tried and true recipes that will surely be a hit with your little one, while providing baby with the fundamental nutrients she needs to grow and develop.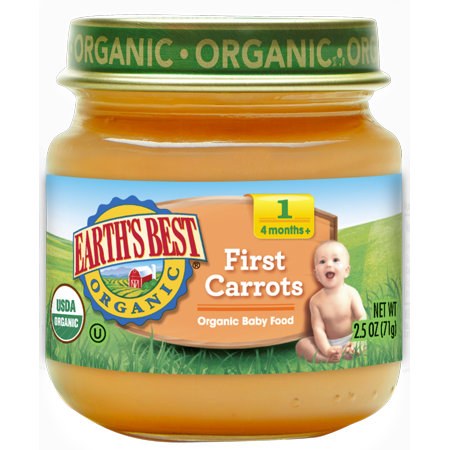 But the best thing, these recipes deliver big in the taste department, giving your baby a culinary experience from the first swallow.
When Is Baby Ready for Purees
There isn't an exact age to start baby on their journey into purees, this decision is left completely up to them.
You make the food, they decide when to eat that food.
For some babies, this might be at 4 months, while others might not be ready until 7 or 8 months. Your job is to watch your baby's signs and silent clues they are giving you.
When you get the thumbs up on the following questions, you are good-to-go!
Can your baby sit on her own?
Is your baby able to hold her head and neck in an upright position?
Does your baby reach for, or eye, your food while you are eating?
Is she hungry more often and not satisfied after finishing her usual amount of breast milk or formula?
Has her weight doubled since birth?
How Much Should Baby Eat
While some babies open their mouths and instantly become an eating machine, other babies might take a while to discover their foodie personality.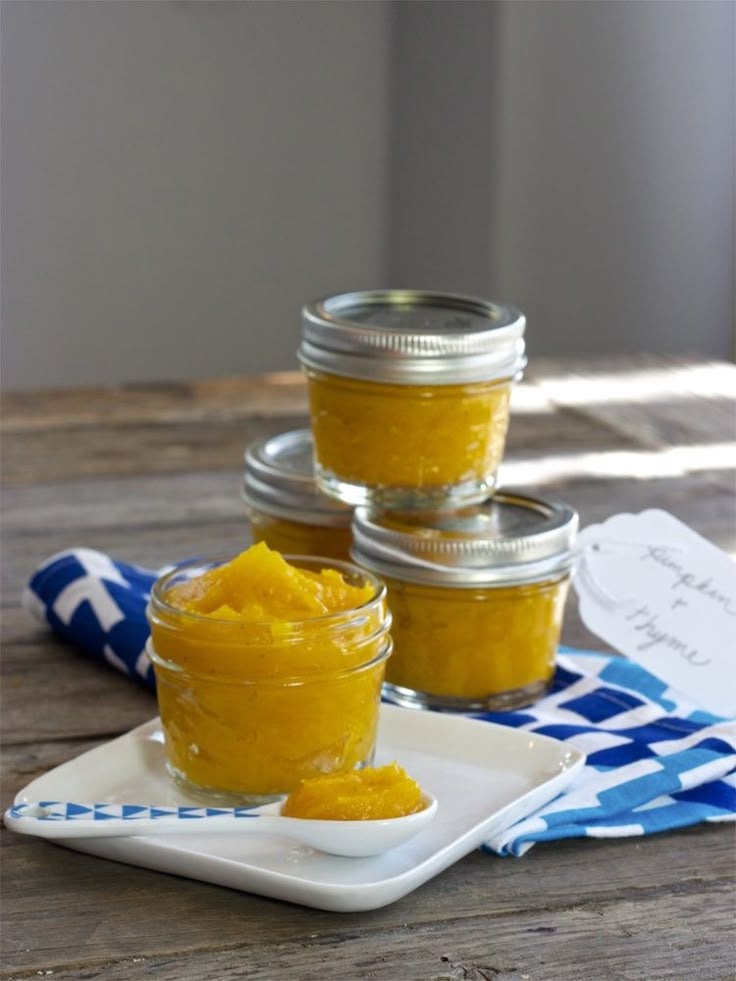 For the first couple of months, let your baby decide when and how much they want to eat. This might mean 1 teaspoon or 6 ounces. Babies are born with a natural 'stop' button in their tummies, so when they are hungry, they will eat and when they are full, they will stop.
To begin a feeding, start baby with 1 tablespoon of warm-to-touch puree. You can spoon-feed her, dollop a couple of spoonfuls on her tray and let her have at it or put some puree on your finger and let her lick it off. Or a combination of all three.
This feeding routine can take a while for both of you to get comfortable with, the key is not to give up. Stay focused, relaxed and happy.
As hard as it is to not feel rejected when baby doesn't like one of your purees, don't get overly concerned. If at any point baby is turning her head, fussy or just not in the zone, put the unused portion of the puree back into the fridge and try again later. Just like walking, eating may take a while for baby to master.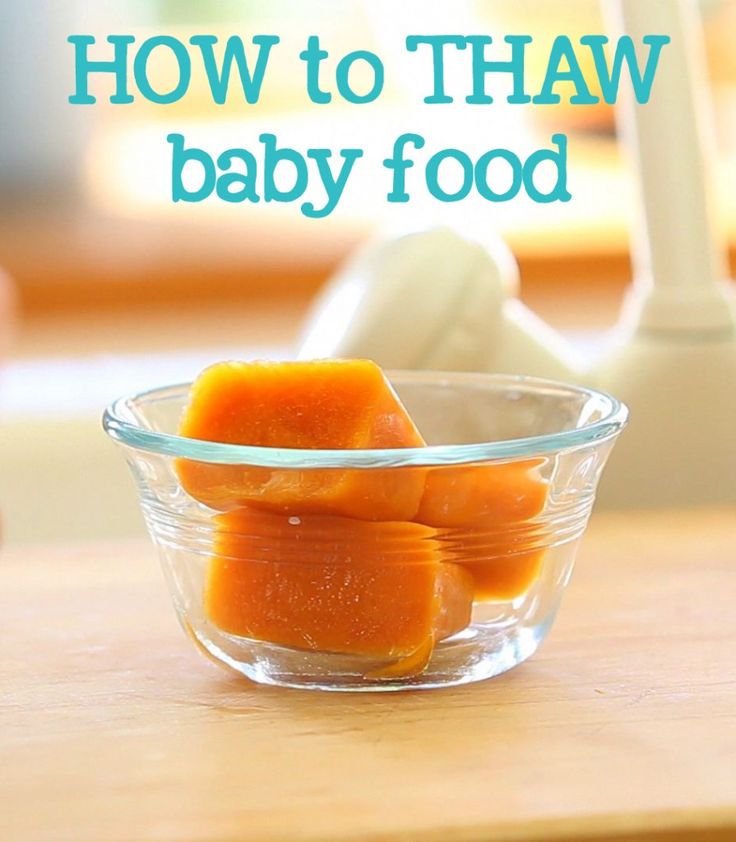 Spices for Baby
This is the question I get asked most – can baby actually eat spices from the get-go?
The simple answer is YES! From the very first puree, baby loves to taste different spices and herbs. It is natural for baby to crave and eat foods that are not only colorful and healthy but that also taste good and stimulate baby's palette, just like yours and mine. While not a guarantee, my experience is that babies that are introduced to foods with spices and herbs from an early age, grow up to be more open to foods with different tastes and textures.
I would also like to mention that all spices and herbs have medicinal purposes. Ginger is great for when baby's tummy is upset, basil helps aid sleep(!!!) and cinnamon is proven to stimulate the brain.
All the recipes below are completely safe for baby at any age. If you are unsure of adding spices, I would recommend starting with just a pinch of the spice in the recipe for the first batch, adding more spice as baby becomes more accustomed to it.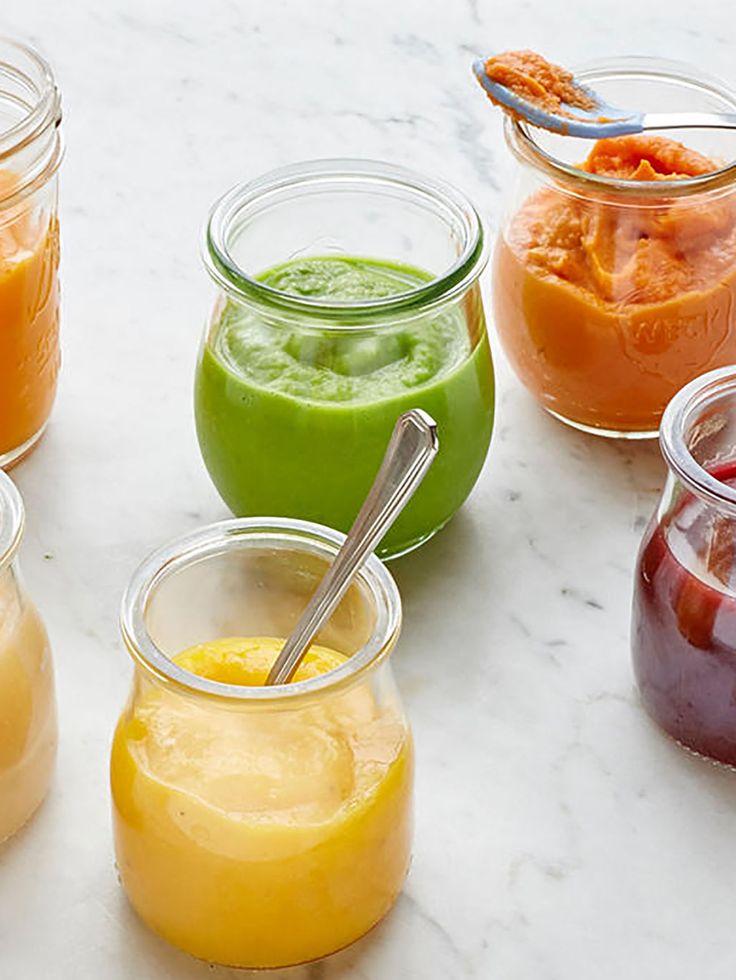 Now it's time for the 10 Super Start Baby Food Recipes!
Peach Baby Puree (Stage One)
5 stars (13 ratings)
Smooth and creamy, this homemade Peach Baby Puree delivers big on taste with naturally sweetened peaches and flecks of vanilla bean.
Get the recipe
Carrot + Ginger Baby Food Puree
5 stars (8 ratings)
This Carrot + Ginger Baby Food recipe is a great first puree for baby! Smooth and mild tasting but with a fun zip from the ginger. Ginger is also great for calming an upset tummy.
Get the recipe
Green Bean Baby Food
5 stars (33 ratings)
Green beans are steamed until just tender, this puree has a mild taste for baby's palette.
Get the recipe
MORE BABY FOOD RECIPES YOUR BABY WILL LOVE:
 7 Organic Starter Baby Purees for Under $20
 15 Stage One Baby Purees (that actually taste delicious)
 10 Super Starter Purees for Baby (Tips, Recipes and Starters Guide on How to Feed Baby)
 5 Minute Mango Baby Food Puree
 Roasted Butternut Squash + Thyme Baby Food Puree
NEW TO MAKING PUREES?
THEN CHECK OF MY GUIDE ON WHICH KITCHEN TOOLS YOU ACTUALLY ARE GOING TO NEED TO MAKE THE CREAMIEST AND SMOOTHEST BABY PUREES.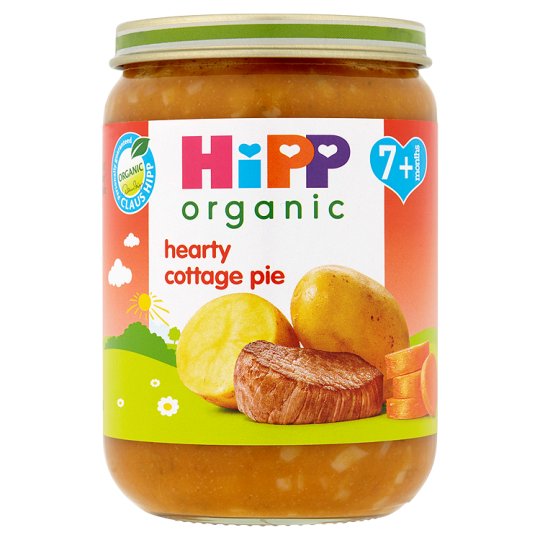 HINT, IT'S NOT MANY!
Did you make this recipe?
Tag @babyfoode on Instagram and hashtag it #babyfoode!
Pin Recipe Email a Friend
Baby food 📚 - top of the best literature on the topic
Baby food 📚 - top of the best literature on the topic | Read and listen online on MyBook
What to choose
Library
Subscription
📖Knigi
🎧Audioknigi
👌 Basic books
🔥 Books
🎙 Top audiobook 9000 📖Books
🎧Audiobooks
👌Free books
🔥New items
#️Top books
🎙 Top Audiobook
🎙 Make up your podcast
Home
Library
Topics
DIRTS 9000
Premium
This book is a complete and comprehensive guide to helping women who want to breastfeed. It covers in detail many topics related to breastfeeding, from the anatomy and physiology of the female breast to the growth and weight of the infant, from the technique of attachment to the breast to frequent...
My child does not want to eat!
Carlos Gonzalez
Premium
This is not a guide to getting your child to eat more. The central idea of ​​this book is not to force a child to eat, never, for any reason and under no circumstances. Dr. Gonzalez, an experienced pediatrician and father of three, shows based on rigorous scientific evidence that our ...
First soup, then dessert
Maria Kardakova
Premium
Maria Kardakova, nutritionist and mother of two children, provides useful, relevant and scientifically based advice on healthy diets for children from birth to adolescence.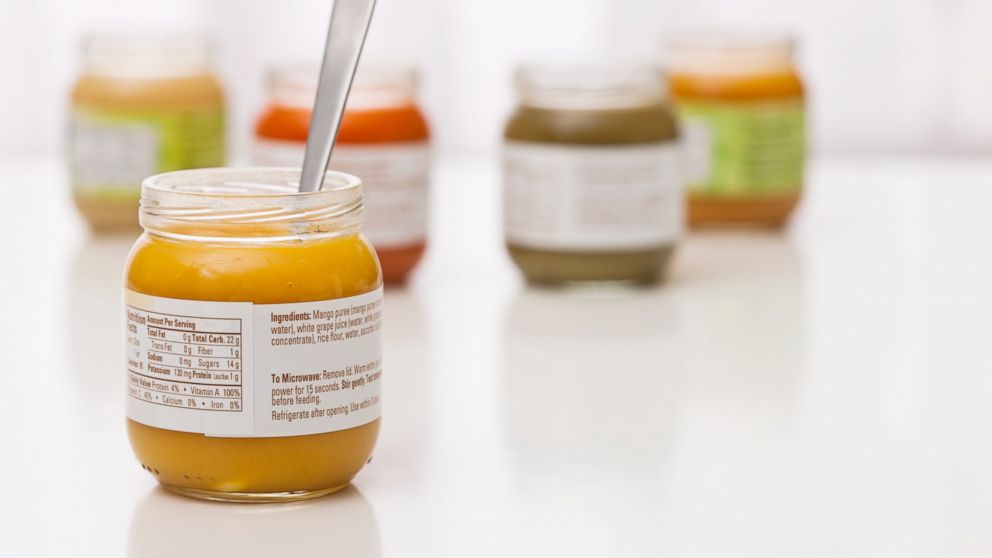 You will learn what factors influence your child's food preferences, how to determine whether he is getting enough food...
Cooking for the little ones. Baby food from birth to school
Irina Pigulevskaya
Standard
A huge number of recipes and recommendations for the nutrition of children from birth to adolescence awaits you on the pages of the book. The author tells all about the features of feeding children. From the first part of the book, you will learn all about the main varieties of complementary foods necessary for a full-fledged, bal...
Baby food. A variety of menus for every day from birth to five years
Tatyana Borisova
Premium
This book tells about the modern medical principles of baby nutrition from birth to five years of age. Much attention is paid to the first year of a child's life: mixed and artificial feeding, as well as feeding premature babies. Recommendations are given to the food organization.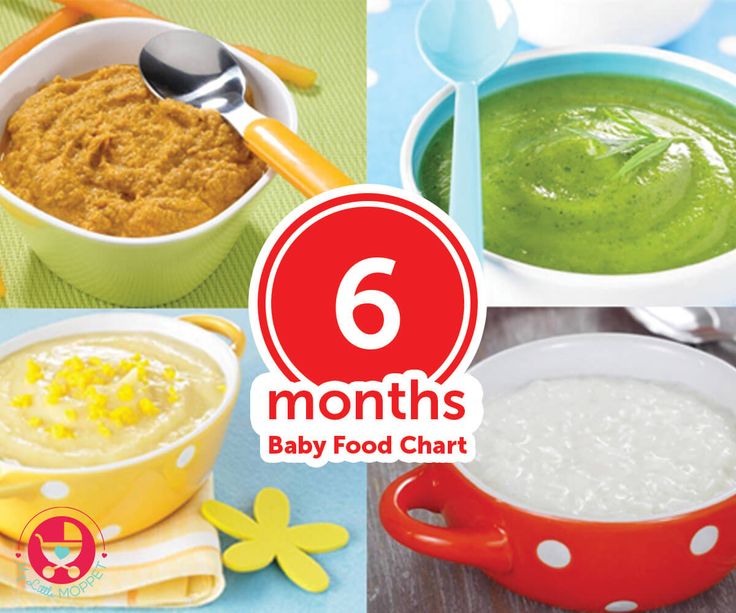 ..
Recipes for meals for children over one year old
Unidentified author
Standard
Child nutrition is a very important family problem. After all, mistakes made in this area can lead to a delay in the physical and mental development of children, to serious metabolic disorders. And it is necessary to take care of high-quality and varied nutrition from the first days of a baby's life. This book will help...
Multicooker for babies. 1000 best recipes
Unidentified author
Standard
A slow cooker is a very necessary thing, but every mother has a question: is it possible to cook food for little gourmets in it? Yes, you certainly may! Moreover, you can simultaneously cook "duet dishes": one for adults, the other for kids. The possibilities of the multicooker make it possible to use it in cooking...
Multicooker. Meals for children from 0 to 7 years old
Unidentified author
Standard
This book contains recipes for children's menus that can be prepared in a slow cooker.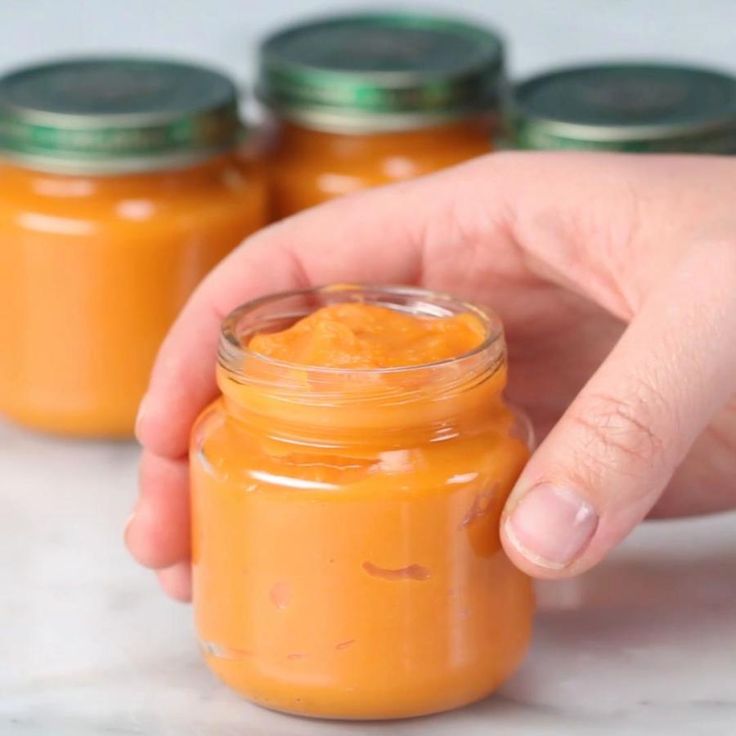 Dairy dishes and homemade products, mashed soups, meat and fish steam dishes are suitable for kids. For older children, according to the proposed recipes, you can cook the first and second...
My child eats by himself. Complementary foods with pleasure
Polina Kazimirova
Premium
It's time to introduce complementary foods to your child, and you are terrified that you will become a hostage to cereals and purees for a long time? Taught by bitter experience with the elder, have you firmly decided not to arrange theatrical performances in order to feed the younger? Or are you looking forward to complementary foods in the hope that your baby will become like this ...
Cooking for kids
Collection
Standard
In this book you will find many recipes that will make your baby's food as comfortable as possible. A nutritionist's advice will help to gently adapt his digestive system to new foods, from the period of the first weaning to the age of three.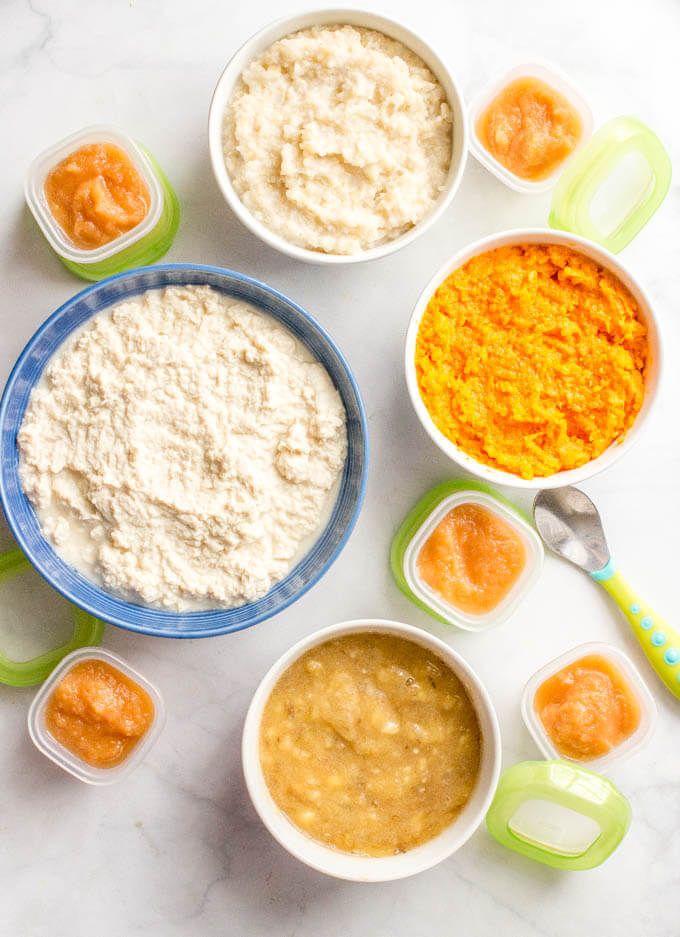 Recipes for vegetable and fruit purees, milk porridge ...
Filters
Filters
This section presents the top best books and audiobooks on the topic "Baby food". Full list of 39popular books and audiobooks on the topic, ratings and reviews from readers. Read books or listen on the site online, download the application for iOS or Android, so as not to part with your favorite books even without the Internet.
On the project
What is MyBook
Legal information
to copyright holders
Documentation
Assistance
On subscription
Buy
Free books
Give a subscription
how to pay 9Ol000 for parents
Sort
My child is small. How to cope with malnutrition and develop a child's interest in food
Olga Yudina
Hardcover
-16%
567 ₽ 675 ₽
Add to cart
Only for boys! Growing up guide
Ellen Stöcken Dahl
Hardcover
1195 ₽
Add to cart
Pediatric neurosurgeon.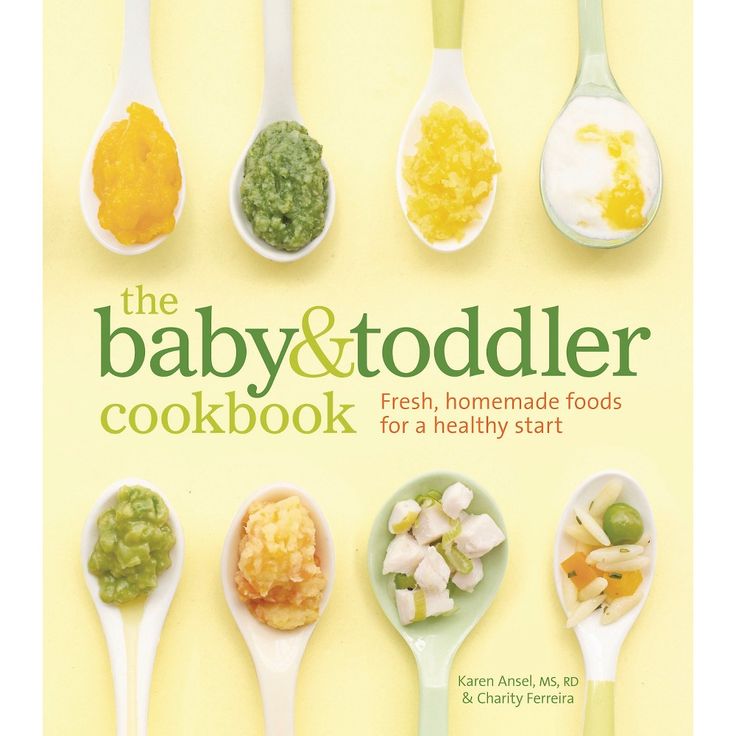 Without the right to make a mistake: about who saves the lives of little patients
Jay Jayamohan
Hardcover
675 ₽
Add to cart
My child eats by himself. Lure with pleasure
Polina Kazimirova
Hardcover
725 ₽
Add to cart
Emergency care: a guide for parents. Always at hand
Komarovsky E.O.
Paperback
-16%
920 ₽ 1095 ₽
Add to cart
Child health: modern approach. How to learn to cope with diseases and your own panic
S.A. Butriy 9Ol000 child
E. O. Komarovsky
Hardcover
-13%
1127 ₽ 1295 ₽
Add to cart
Healthy child. Handbook of caring mother
Elena Lukasheva
Hardcover
725 ₽
Add to cart
Children's sleep rules. How to improve sleep for a child and his parents
Mikhail Poluektov
Hardcover
134 ₽
Add to cart
Adenoids without surgery
Leskov I.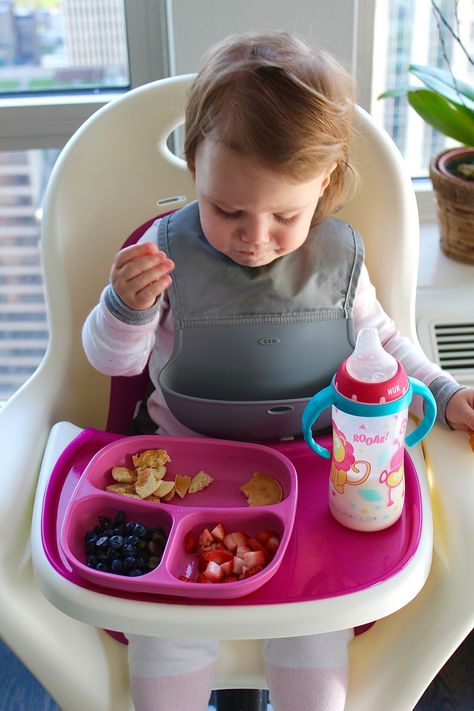 V.
Hardcover
-18%
431 ₽ 525 ₽
Add to cart
Dr. annamama, I have a question: how to feed a child?
Anna Levadnaya
Hardcover
-18%
472 ₽ 575 ₽
Add to cart
Dr. annamama, I have a question: how to take care of a child?
Anna Levadnaya
Hardcover
525 ₽
Add to cart
36 and 6 questions about temperature. How to help a child with an increase in body temperature: a book for moms and dads
Komarovsky E.O.
Paperback
445 ₽
Add to cart
Cough book: about children's cough for moms and dads
Komarovsky E.O.
Paperback
339 ₽
Add to cart
Let's play yoga. Light and fun exercises to develop flexibility and coordination, imagination and memory
Tai-Yun Yu
Hardcover
369 ₽
Add to cart
Eyes. How to help a child see the world without glasses
Igor Aznauryan
Hardcover
134 ₽
Add to cart
Eyelets.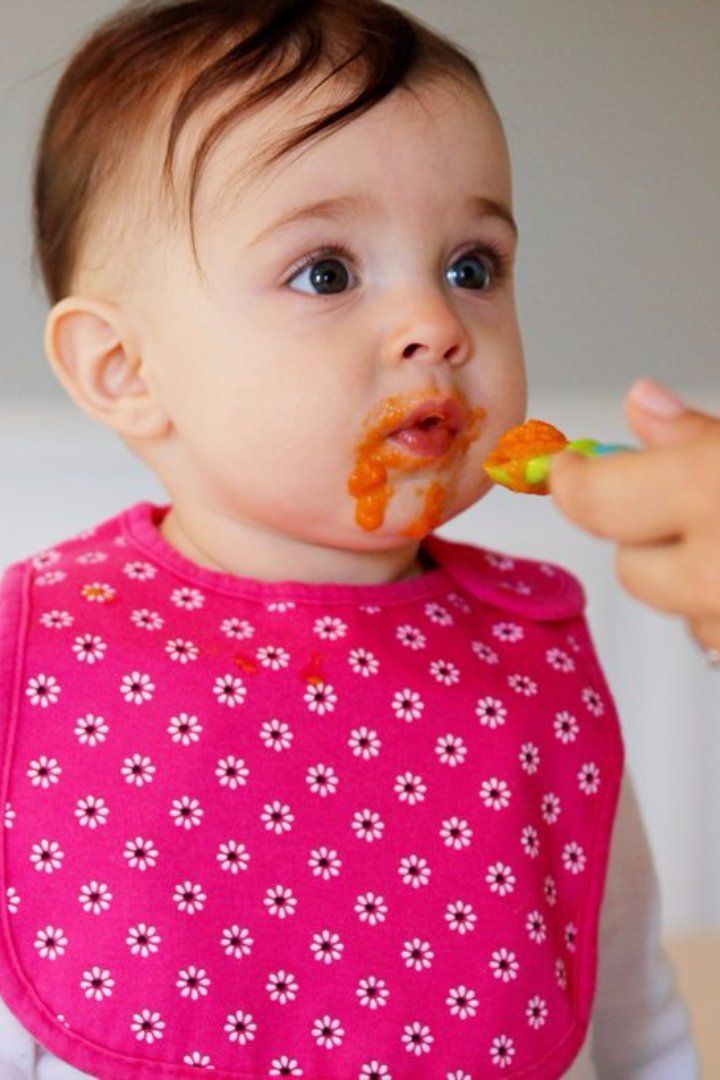 How to help a child see the world without glasses
Igor Aznauryan
Hardcover
99 ₽
Add to cart
Children's ENT. How to protect the health of the ears, nose and throat
Vladimir Zaitsev
Hardcover
99 ₽
Add to cart
Selyutina, a dentist, I have a question: how to take care of children's teeth?
Julia Selyutina
Hardcover
104 ₽
Add to cart
MICROBES? Mom, without panic, or how to form a strong immunity of
Brette Finles
solid binding
164 ₽
In the basket
Superfire for your baby
Yaron Rut
solid binding 9000 -15% 9000,0002 1143 ₽ 1345 ₽
Add to cart
You have viewed 36 of 55 items
Show more
1 2
Selections
View all
Habits for proper nutrition, daily routine and a healthy lifestyle are laid from childhood.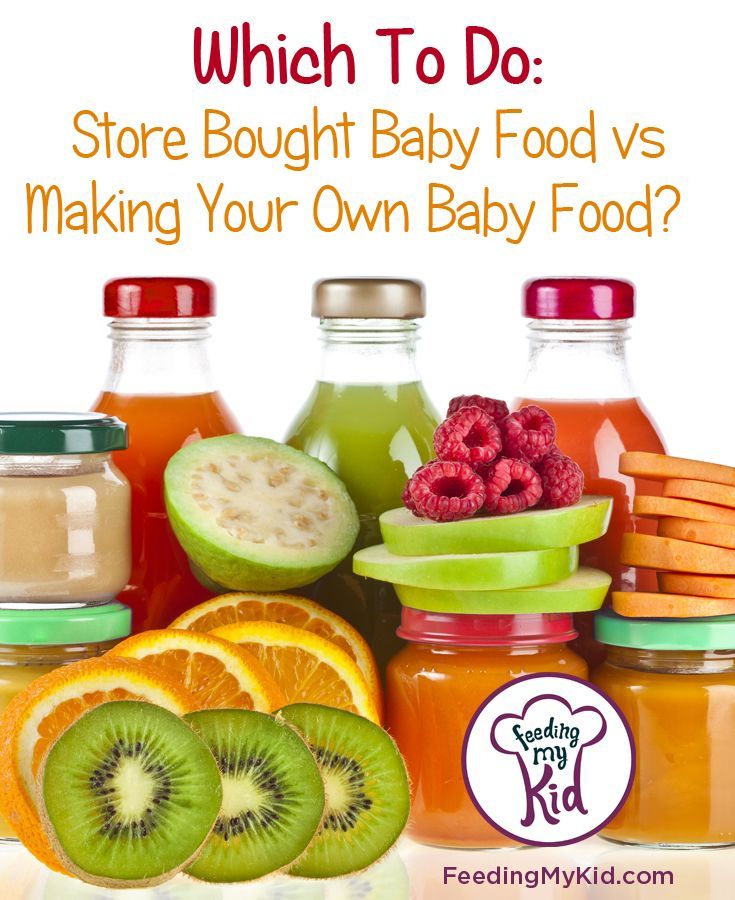 The fragile body of young children needs special protection and care. The books in this section will reveal simple, but not always obvious, rules that will help keep a child healthy. The authors give advice on frequently occurring and important issues:
how to think over a healthy diet and convince children to follow it;
when the daily routine is a strict requirement, and when you can deviate from it;
what to do to avoid overwork from school work;
which sports activities are recommended for children and which ones should be avoided;
how to help you fall asleep deeply and not wake up all night;
what remedies will really help improve immunity and get sick less.

Qualified doctors provide recommendations based on their knowledge and medical practice, adding their own experience as a parent. The information contained in the books complies with health standards and is time-tested. It will help maintain the health of the child at all stages of growing up and strengthen the body, making it resistant to diseases.