Baby food infant feeder
5 Popular Baby Food Feeder Options to Keep Baby Safe and Less Messy
Looking for a baby food feeder? Read on to discover the advantages of a baby food bottle feeder, mesh baby food feeder, silicone baby food feeder, reusable squeeze pouch baby food feeder, and a baby spoon feeder. These can help your child learn how to start to transition from baby feeders to more soft foods and someday solid foods as they get older.
I love my kids when are babies, but I don't always love taking the time to sit there and feed them baby food from a jar (and I certainly don't love taking the time to make my own baby food purees). I'm all about that baby-led weaning and finger foods! I am a busy mom with other kids and work and school so easy is my approach to introducing baby foods.
I wait until at least 6 months before introducing any type of baby food.
I usually buy some rice cereal and mix it with a little formula or pumped breastmilk (if I have any pumped) and give it a go. I may then try spoon-feeding some simple, single-flavor jarred baby food to my infant.
Once they get more a hang of the idea of food, and can move food around in their mouth and swallow better, I start giving the baby small, soft bits of whatever we are eating at the table, along with baby-friendly puffed cereals, freeze-dried yogurt bites, and more pureed baby foods perhaps from a baby food feeding pouch.
The biggest fear I have every time I start feeding babies is the fear of them choking.
This is one of my greatest fears, not just at the dinner table, but as they crawl around and find all the tiniest bits of whatever all over the floor and stick it in their mouths! I have pulled so many pieces of paper, leaves, grass, and toys out of my fifth baby's mouth.
It's nerve-wracking!
And that's why I love the idea of a safe baby food feeder.
Why it works for easy feeding
Using useful tools like a mesh baby feeder is perfect for helping your child transition to soft foods and solid foods. It's also an easy way to help your baby's gums transition to eating a small size of food as well. Baby fruit feeders are great because they are made of safe materials with tiny holes that allow your child to hold onto the food-grade silicone handle and start to figure out the best way to eat.
This is a great way to introduce small amounts of food to a teething baby or to introduce them to new flavors of food in a fun way.
Keep in mind that a baby's age and the baby's diet needs to be kept in mind. Young babies shouldn't be eating the same thing as an older baby so you still have to be very careful as well.
Use these for little hands.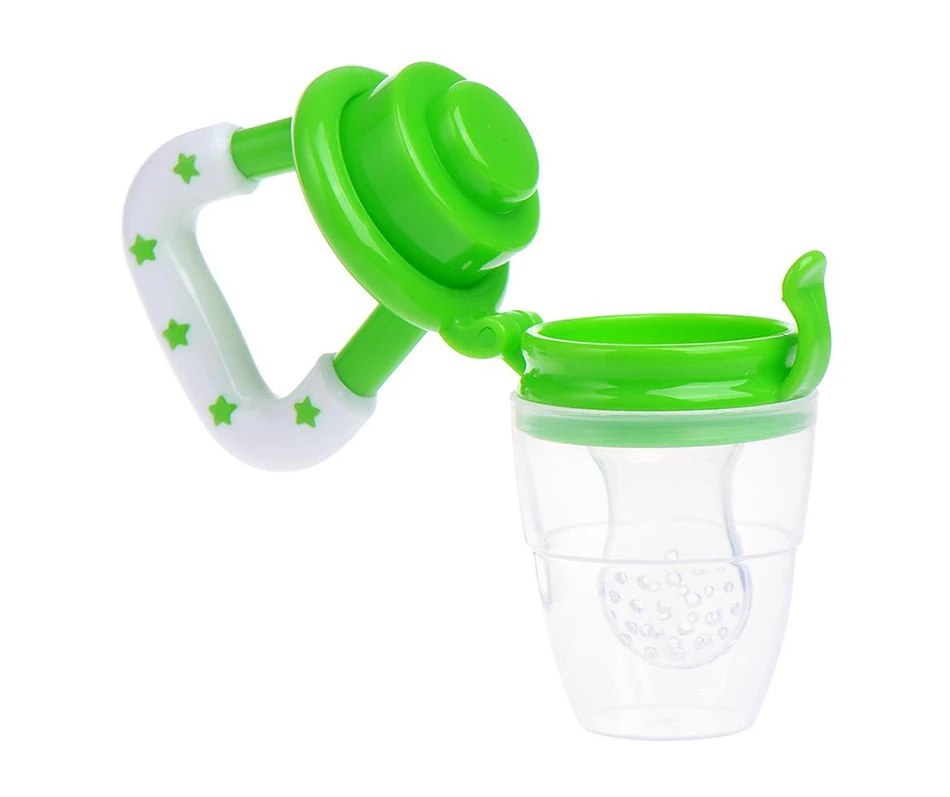 They also work great to work on hand-eye coordination as they're putting them up to their mouths. I also love that they're made for easy cleaning, too!
Baby Food Feeder
Using a baby food feeder is a new thing for me to try with my fifth baby, but I like it so much!
Not only does it make feeding babies safer but makes mealtime less messy! (See my post on limiting messy eating toddlers for tips for the  slightly older crowd!)
I discovered that there are several very popular baby food feeder options out there today, so I wanted to discuss the various options and what makes them each great or not so great and where you can pick them up.
Munchkin Baby Food Feeder
To help facilitate this discussion, Munchkin sent me a few baby food feeders and a cool sippy cup cleaning brush set to review.
#1 Baby Spoon Feeder
This type of baby food feeder is where you dispense baby food through a baby food dispensing spoon.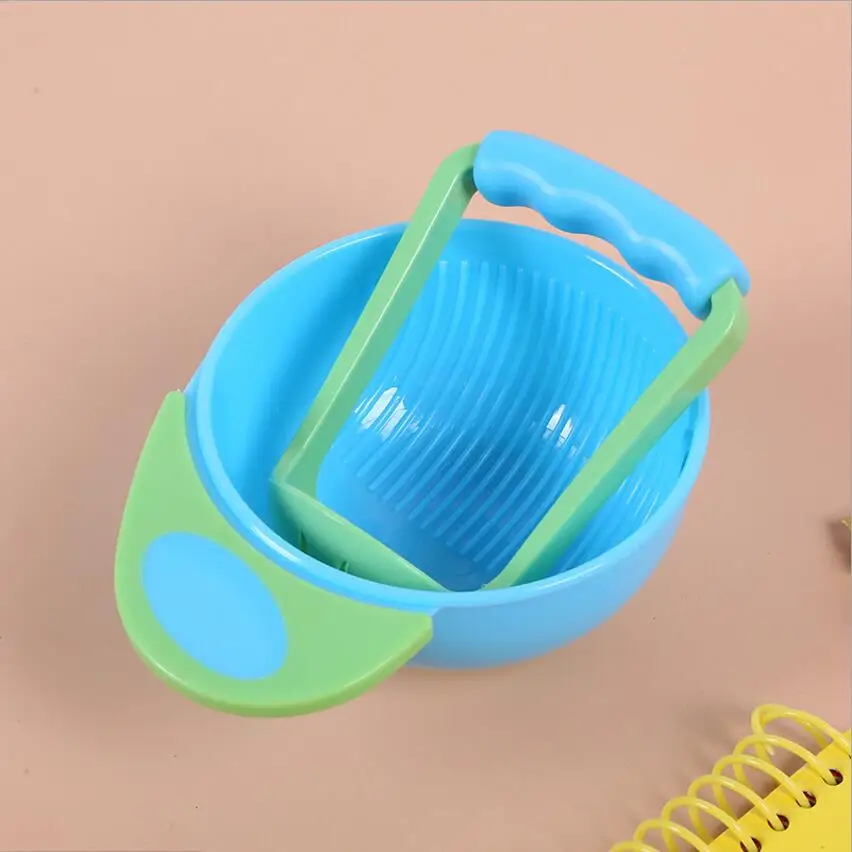 You simply fill up the soft silicone end with soft pureed foods or things like yogurt and then you squirt baby food out from the silicone part out onto the spoon!
I tried ours out with some Greek vanilla yogurt. While it still ending up being messy and it made all sorts of fun "farting" noises as I pushed out air along with the yogurt, which then kinda sprayed everywhere, it was pretty easy to use.
What I like about this versus a bowl or jar that you are spoon feeding your baby from, is there is less back and forth from the jar or bowl to the baby's mouth. When babies are at the "swat at everything" stage, it means less chance of baby food ending up on the floor, or my lap.
So, still kinda messy but better!
It's pretty easy to clean out, and you can take the squeeze feeding spoon on the go as it comes with a hard plastic cover you just snap on to the end of the spoon.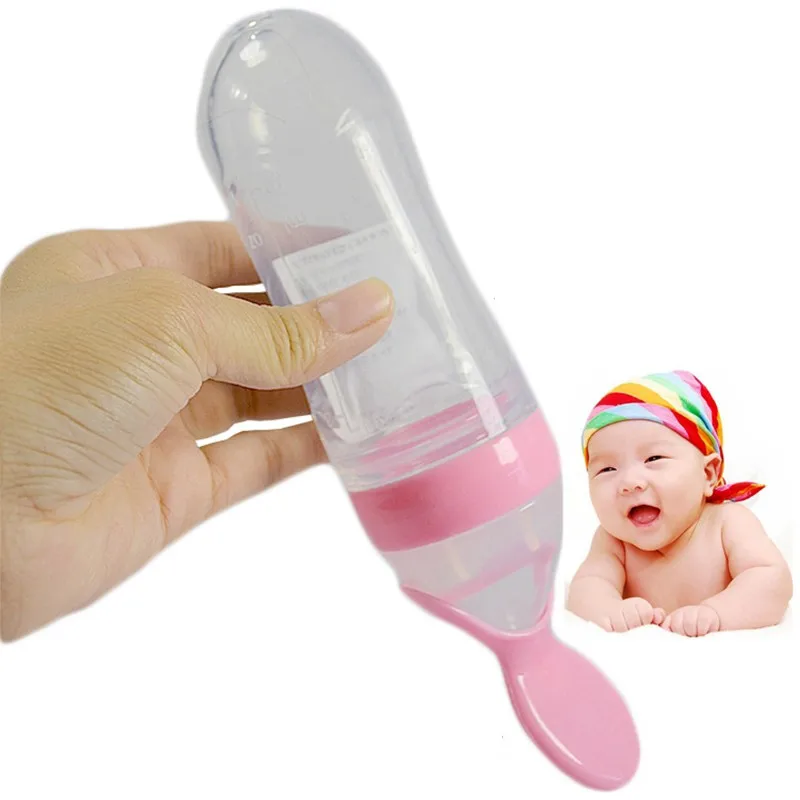 They come in colors blue, green, and pink and are $7 each on Munchkin.com. You can also find them on Amazon (though for more).
Munchkin Baby Mesh Feeder
I have seen many friends over the years who use and love these mesh baby food feeders (and even pediatric occupational therapists highly recommend mesh feeders)! They are especially handy as a baby teething feeder! You can put some frozen raspberries or other frozen fruit or even an ice cube in it and let your baby safely gnaw and gum it, cooling their poor aching teething gums!
The Munchkin fresh food feeder is perfect in that you can give your baby chopped up pieces of fresh fruits and vegetables without having to puree them to a pulp! The mesh prevents large pieces from coming through so they won't chock on the fresh food! Yeah!
I put some cut grapes, pieces of chicken, and more in mine when I tested it out to give to my 8-month old baby.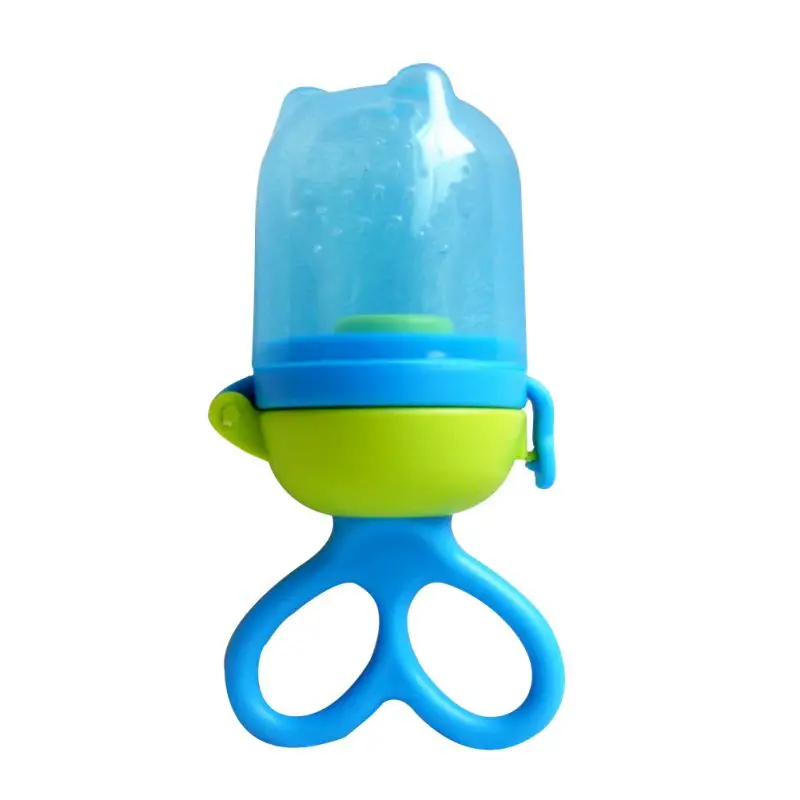 She loved gnawing on it!
Some of the best foods for a mesh feeder include:
raw apples
chunks of melons
frozen blueberries
pears
peaches
raw carrots
nectarines
chunks of meat
It is recommended to empty and wash out your mesh feeders shortly after use to make it easier to clean out and prevent any food going bad in there! I found it super easy to rinse out with a little dish soap at my sink. But some foods like bananas can be more difficult to clean out of it.
The Munchkin Fresh Food Feeder comes in pink/purple, green/blue, and yellow/green colors for $3 each on Munchkin.com. You can also opt for one of their Munchkin Deluxe Fresh Food Feeders that come with a convenient on-the-go cap with snap-tight closure for $4 each on Munchkin.com. Amazon has the 2-pack fresh food feeders that I received for $5.99.
Munchkin Silicone Baby Food Feeder
Similar to the above fresh baby food feeder, there is also a Munchkin silicone baby feeder too (but I didn't receive this product to try out).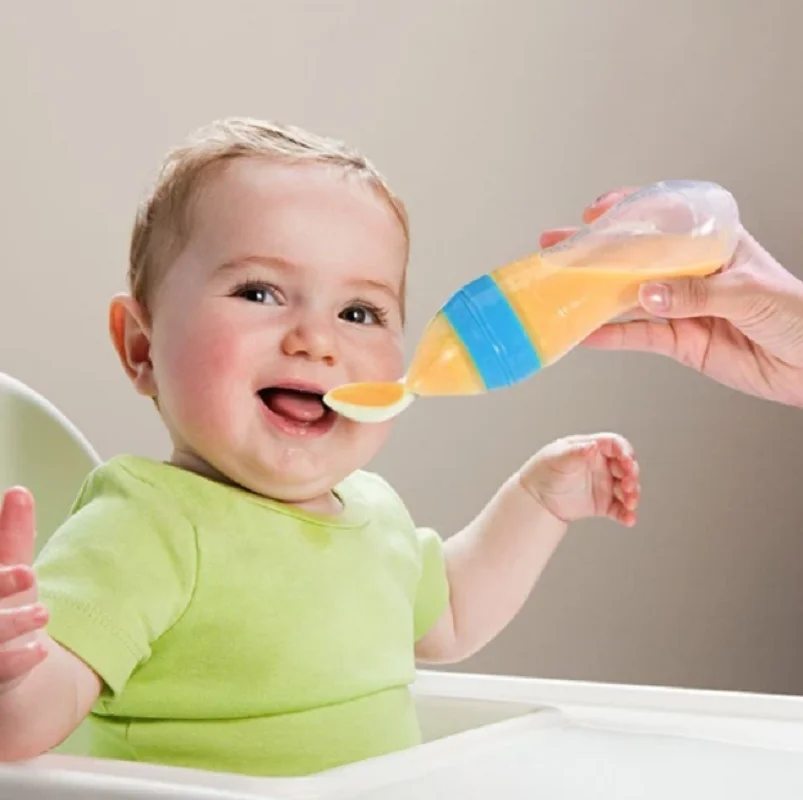 The silicone baby feeder is actually designed for babies ages 4+ months whereas the other ones are designed for babies 6+ months old.
The silicone baby food feeders are easier to clean, but smaller and actually designed for baby food purees rather than large fresh food, though some people still put large pieces of food in them (but it's harder to fit them in these).
Munchkin silicone baby food feeders come in pink, green, and blue and includes an on-the-go cap for $4.50 on Munchkin.com.
Baby Food Bottle Feeder
I don't use baby bottles hardly at all, so maybe that is why I had never heard of a baby food bottle feeder before!
There are some bottle manufacturers that offer alternative bottle tips that allow you to squeeze out baby food from inside the bottle to the base of a replacement bottle head – a food dispensing spoon!
With our baby twins we had used baby bottles that could swap out tips for sippy cup tips, and we used those silicone sippy cup nipples with moderate success (until they got teeth and stuck utensils, pencils, and other objects into the opening making anything but spill-proof).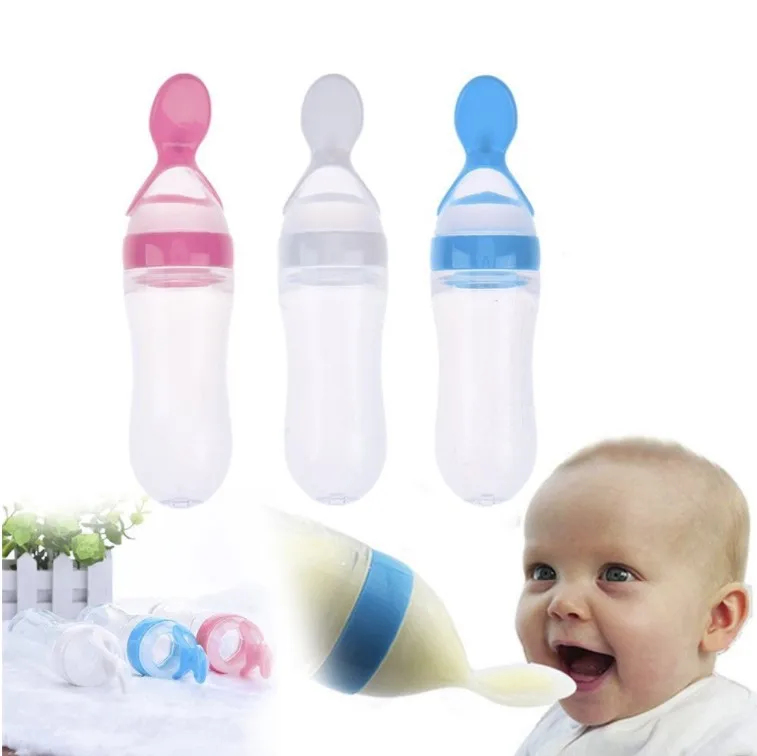 The baby food feeder bottle nipples also make sense!
It doesn't appear like there are many bottle companies that actually make these anymore. Nuby used to make one called the Nuby Infa Infant Feeder and the Nurtur Care Infa Feeder but they are no longer available for purchase. I did find that Sassy offers a baby food nurser bottle (on BuyBuyBaby and Amazon).
The cool thing about this product is that it has a vacuum disc that keeps air out and moves cereal or baby food without clogging. Plus there is a handy travel cover so you can take baby food on the go much easier. The spoon is also like a soft nipple which is easier on those little mouths than a regular spoon. 
Reusable Squeeze Pouch Baby Food Feeder
I recently got a reusable squeeze pouch baby food feeder from Noobie Box's Noobie Eat Box. I have always wanted one of these because I hate how wasteful and expensive all these baby food pouches out there! You can easily fill one of these up with apple sauce, your own fruit purees, or yogurt and save yourself a ton of money, time, and trash!
Squeeze pouches are super handy for feeding soft pureed foods to babies (and older kids too – let's be honest!), especially on the go! No utensils required and when they get older can safely suck them down themselves without making any messes.
My baby at 8-months old cannot manage one of these on her own (she loves to squeeze them) but uses baby food squeeze pouches has helped her develop some sucking skills, skills that will come in handy when introducing sippy cups with straws.
If you are interested in picking up reusable squeeze pouches, there are many options on Amazon from brands like Squooshi, WeeSprout, Baby Brezza, Kiddzo, and others costing about $9.99-$19.99 for multiple reusable pouches.
Munchkin does not carry any baby food pouches, but they do have Click Lock Food Pouch Spoons! They work with most leading pouch brands. The spoons are twisted onto the ends of the pouches, allowing you to squeeze baby food from pouches onto a baby-friendly spoon. They're designed for kids ages 4+ months. It's pouch feeding without the mess (hopefully).
You can get a 2-pack of the Munchkin Click Lock Food Pouch Spoons for $4 on Munchkin.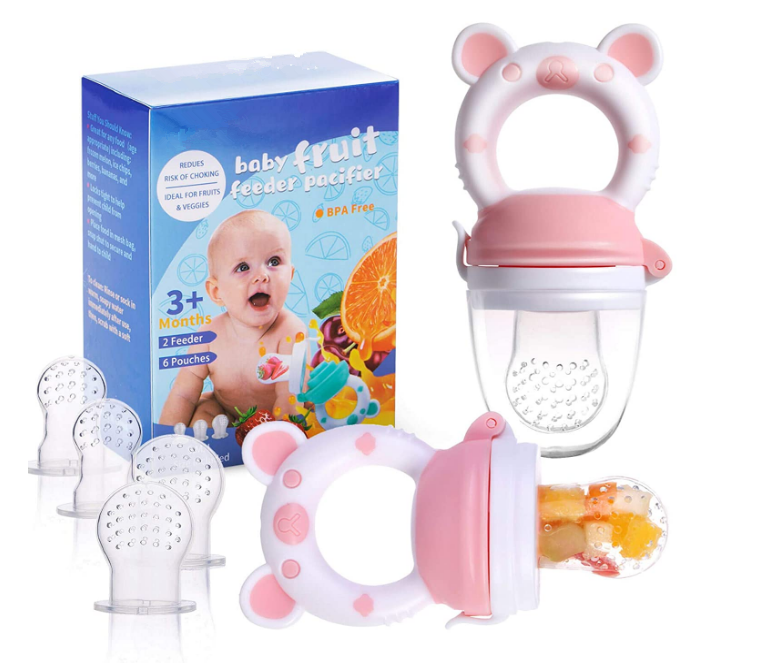 com.
If you want to pick up several of these great Munchkin baby food feeders, remember that you get FREE Shipping on Munchkin.com Orders Over $25 + FREE Returns! Plus, you can also Sign up to receive an additional 10% OFF!
I'm so glad there are so many great and innovative baby brands making products to help me feed my baby safer and cleaner!
I'd love to know what you've thought about various baby food feeders you've used over the years, sharing your own reviews of which one(s) is your favorite. 
---
Be sure to check out these other great posts:
Thrifty Mom's Guide to Essential Baby Feeding Supplies
15 Must-Have Baby Items
How to Take Care of a Baby's First Teeth
How to Transition Baby from Bottle to Sippy Cup
What Happens When You Grow Up to Be a Picky Eater Adult
11 Best Baby Food Feeders In 2022
Introducing your child to solid foods is now easy.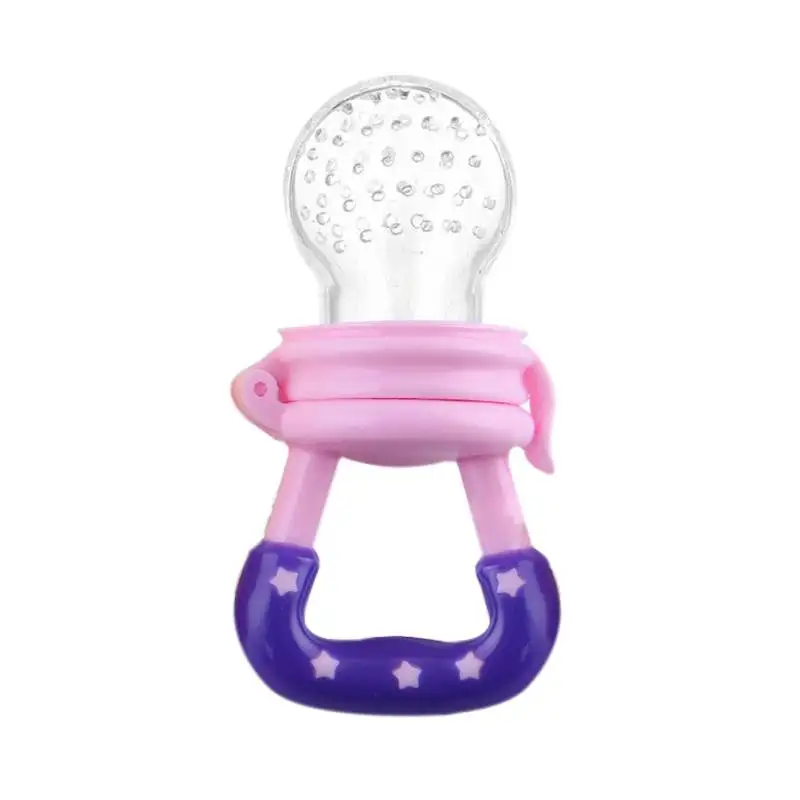 All products recommended on MomJunction are independently selected by our editorial team. If you make a purchase through any of these links, we may receive a commission. Learn more about our product selection process here.
If you plan to introduce your child to solid foods, a food feeder can be helpful in the process. We have created a list of the best baby food feeders to help you choose the right one. They help promote self-feeding and develop your child's teething and motor skills. A food feeder can prevent choking by maintaining the food portion, and it massages the baby's gums to develop healthy teeth.
Safe and secure, these items also feature an ergonomic handle and a silicone or mesh reservoir. It holds the food for convenience and offers small amounts for effective feeding. You can explore our list to encourage your child's healthy eating habits.
Our Top Picks
Best For Safe Teething: NatureBond Baby Food Feeder
Best Easy-To-Use: Munchkin Fresh Food Feeder
Dr.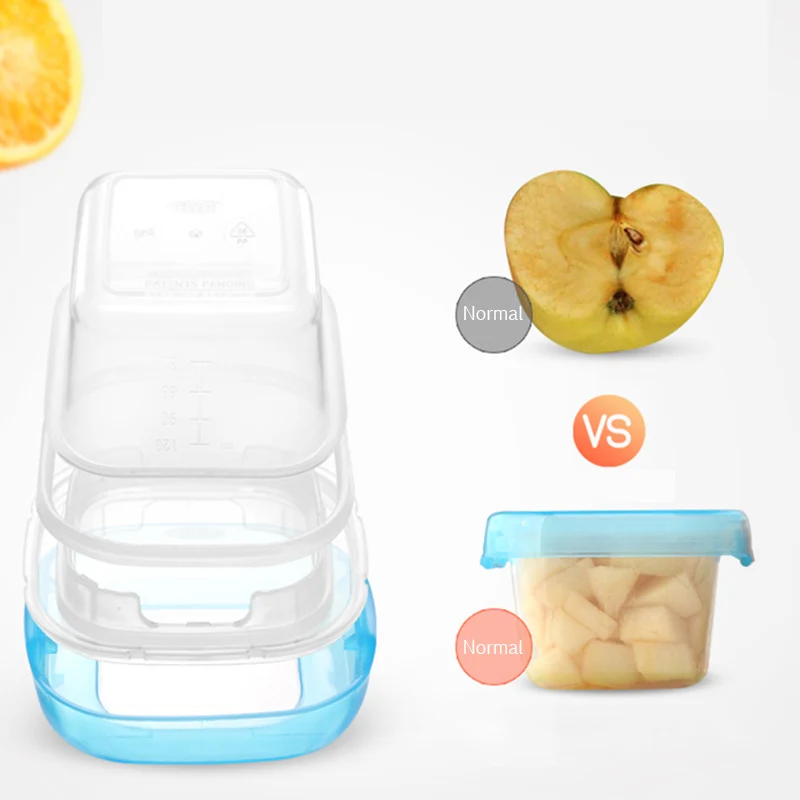 Brown's Fresh First Silicone Feeder
Best Bite-Resistant: Ashtonbee Baby Fruit Feeder
Best For Easy Cleaning: Jochebed Baby Fruit Feeder Pacifier
Best Capacity: Termichy Baby Food Feeder Set
Best Sterilizer-Safe: Gaodear Silicone Squeeze Cereal Feeding Bottle
Best Travel-Friendly: PandaEar Baby Food Dispenser
Best For Hand-Eye Coordination: Koshine Baby Food Feeder Set
Best Temperature-Resistant: Aryigour Baby Fruit Feeder
11 Best Baby Food Feeders
1. Best For Safe Teething: NatureBond Baby Food Feeder 
Courtesy of NatureBond
Crafted in colorful designs, the Naturebond baby food feeder helps enhance your baby's appetite to consume natural nutrients. It is a safe way to introduce your child to solid foods. The product is made in the United States, inspired by lollipop design, and is easy to handle.
In addition, it has a one-of-a-kind turner feature that allows you to customize different foods' positioning for safer teething. The nipples are available in different sizes for babies of four months and above. Click here to check out a detailed personal review of this product.
Pros
Easy to dismantle
Easy to clean
Food-grade silicone
BPA- and lead-free
Phthalate- and latex-free
Ergonomic design
Certified testing
Giftable 
Cons
Set up may be complicated 
Buy on Amazon
2. Best Easy-To-Use: Munchkin Fresh Food Feeder
Courtesy of Munchkin
The Munchkin Fresh Fruit Feeder allows you to feed your baby fresh fruits and vegetables without the risk of choking, making it an ideal solution for your teething baby.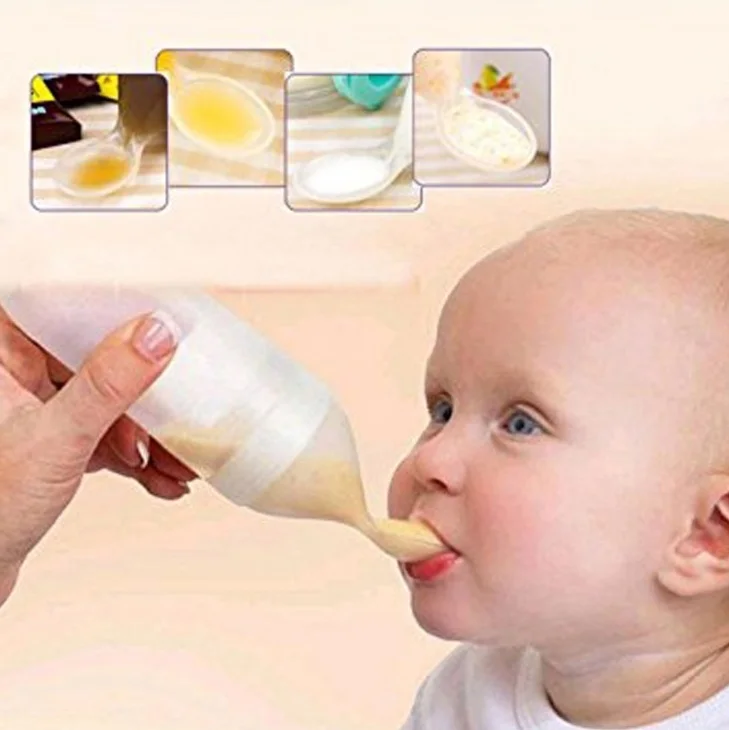 Available in a set of two blue and green colors, it aids in stimulating your baby's appetite. You can use the soft mesh design bag to keep the food for the baby to chew or suck, and it also serves as an excellent alternative to a teether. Here's a review video to help you get a better understanding of the product.
Pros
BPA-free
Stain-free
Simple to use
Odor-free
Easy-grip handle 
Cons
Hard to clean in crevices 
Buy on Amazon
3. Best For Self-Feeding: Dr. Brown's Fresh First Silicone Feeder 
Courtesy of Dr. Brown
Introduce your baby to solid foods by using Dr. Browns Silicone Feeder. It is an alternative to teether, and the silicone nipple can hold from fresh food to frozen treats. The bulb-shaped design is suitable for little mouths, and the tiny holes allow the baby to feed safely.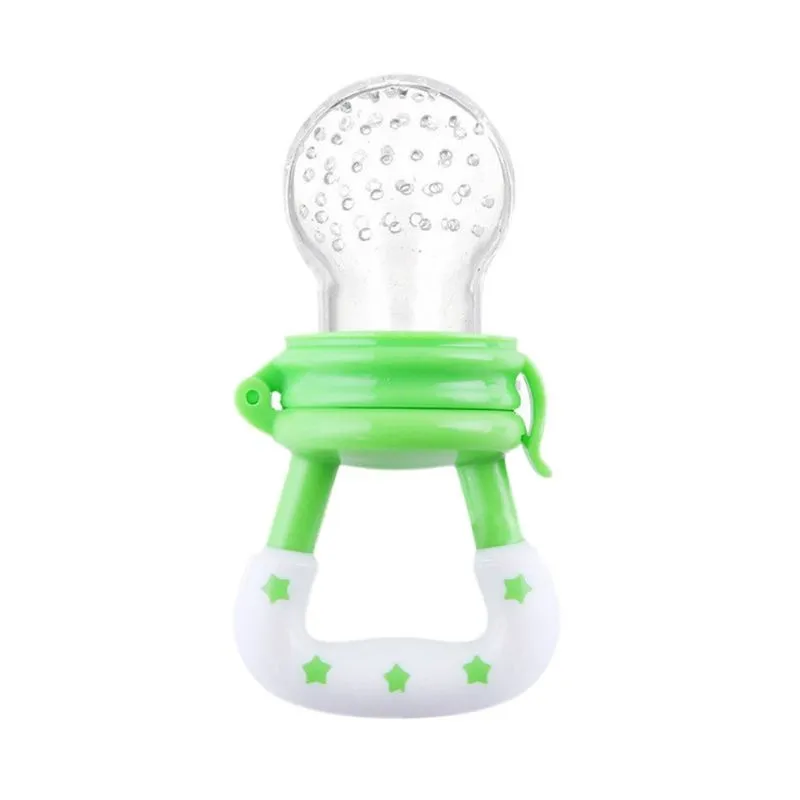 The ergonomic handle is easy for tiny hands to hold. These feeders are dishwasher-safe hence easy to clean. Need more information? Watch this video to make an informed decision about the product.
Pros
Promotes self-feeding
Soft
Durable
Lightweight
Mesh-free design 
Cons
Buy on Amazon
4. Best Bite-Resistant: Ashtonbee Baby Fruit Feeder
Courtesy of Ashtonbee
With its one-of-a-kind design, this two-pack Ashtonbee baby fruit feeder may be the best solution for a teether and a feeder. It has easy-grip handles in green and pink to keep little hands firmly in place. The mess-free feeder comes with three different size nipples: small, large, and medium. The textured surface helps relieve aches and pain during teething.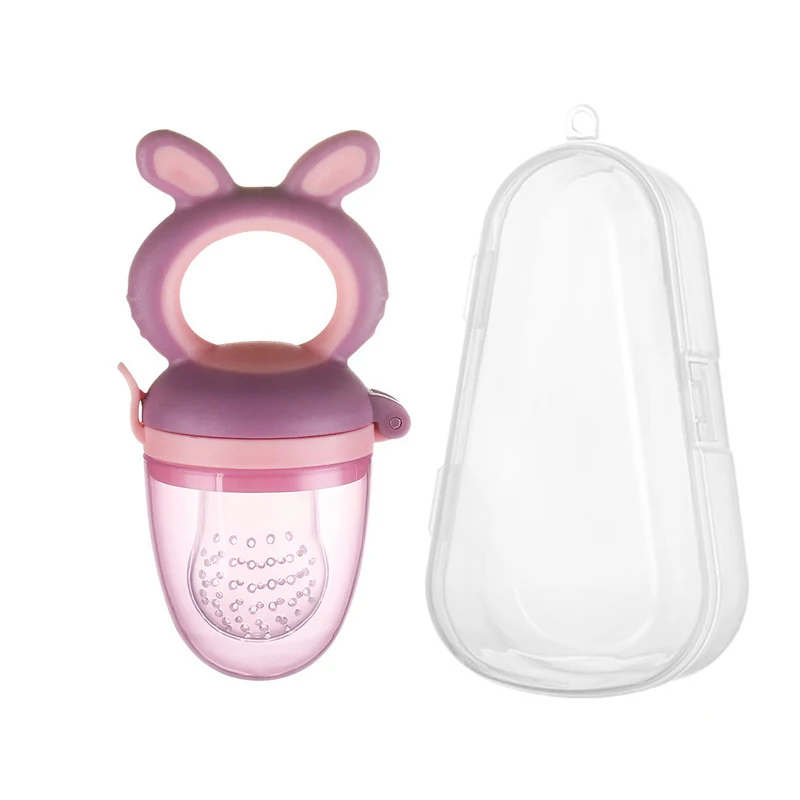 In addition, the practical feeder has a snap-lock closure to keep food safe and prevent food leakage. 
Pros
BPA- and phthalate-free
FDA-approved
Lead- and latex-free
Soothing to use
Bite-resistant
Easy to clean 
Cons
Buy on Amazon
5. Best For Easy Cleaning: Jochebed Baby Fruit Feeder Pacifier
BUY ON AMAZON | $9.99
Place your diced fruits and vegetables and snap it shut to give your baby the ultimate diet. This baby food feeder from Jochebed is engineered to allow the tiniest of food to pass through the holes safely. Available in a pack of two, it includes six-piece silicone pouches for comfortable use. The product is safe for your baby as it is BPA-, latex-, and phthalate-free.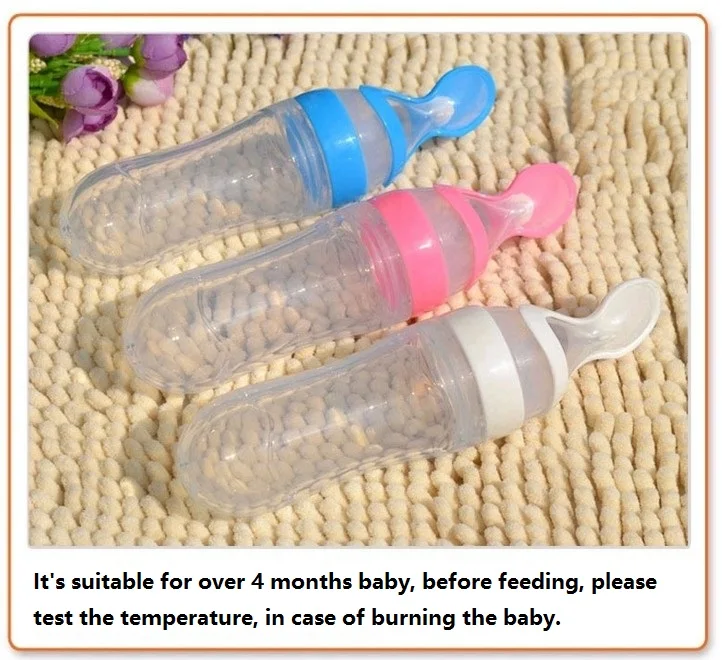 In addition, you can dismantle the mess-free feeder for easy cleaning. 
Pros
Choke-resistant
USA-approved
Unique design
Multifunctional
Food-grade silicone 
Cons
Buy on Amazon
6. Best Capacity: Termichy Baby Food Feeder Set
Courtesy of Termichy
The advanced feeder from Termichy teaches your baby to absorb nutritious food and learn to self-feed. It has a buckle design and a silicone sealing ring to ensure food safety and security. With a 30ml fruit feeder and 90ml spoon feeder, it helps eliminate the need for frequent refilling. The bottle's squeeze design encourages self-feeding and regulates food intake. It also includes a pacifier clip that you can clip to the stroller to prevent loss.
Pros
BPA-free
Eco-friendly material
Strong seal
Large capacity
Leak-proof
Made in the USA
Easy to clean 
Cons
Buy on Amazon
7. Best Sterilizer-Safe: Gaodear Silicone Squeeze Cereal Feeding Bottle
BUY ON AMAZON | $9.88
Gaodear's feeding bottle with a spoon is made of food-grade quality PP and silicone and encourages your child to self-feed. The materials used are environmentally friendly and safe for your child. The squeezable bottle with scales allows for precise measurement while preventing spills. In addition, it strengthens the child's hand-eye coordination. The feeder is ideal for introducing semi-solids to your children, such as cereal, rice, fruits, and vegetables.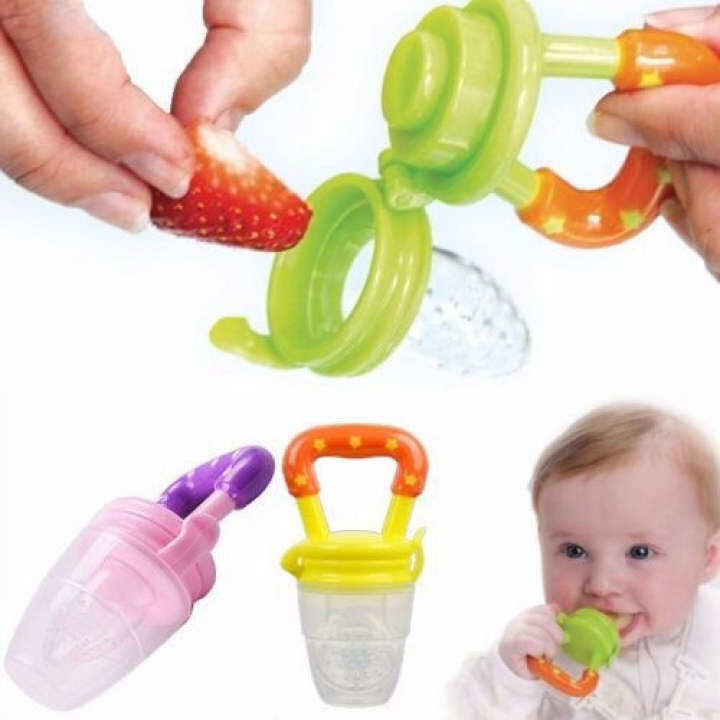 The bottle can stand upright on the table to promote convenience and hygiene. 
Pros
Sterilizer-safe
BPA-free
Safe material
Leak-proof
Dishwasher- and microwave-safe
Includes cleaning brush 
Cons
Buy on Amazon
8. Best Travel-Friendly: PandaEar Baby Food Dispenser 
BUY ON AMAZON | $7.98
If you are looking for a multifunctional food feeder that functions as a pacifier and a teether, PandaEar's Baby Food Dispenser could be the right choice. The bottle has a large capacity for storing various foods, and the spoon promotes feeding and massages gums. PandaEar's food reservoir comes in a set of two and is suitable for girls and boys. It is made of completely safe materials and allows mess-free eating while preventing choking hazards.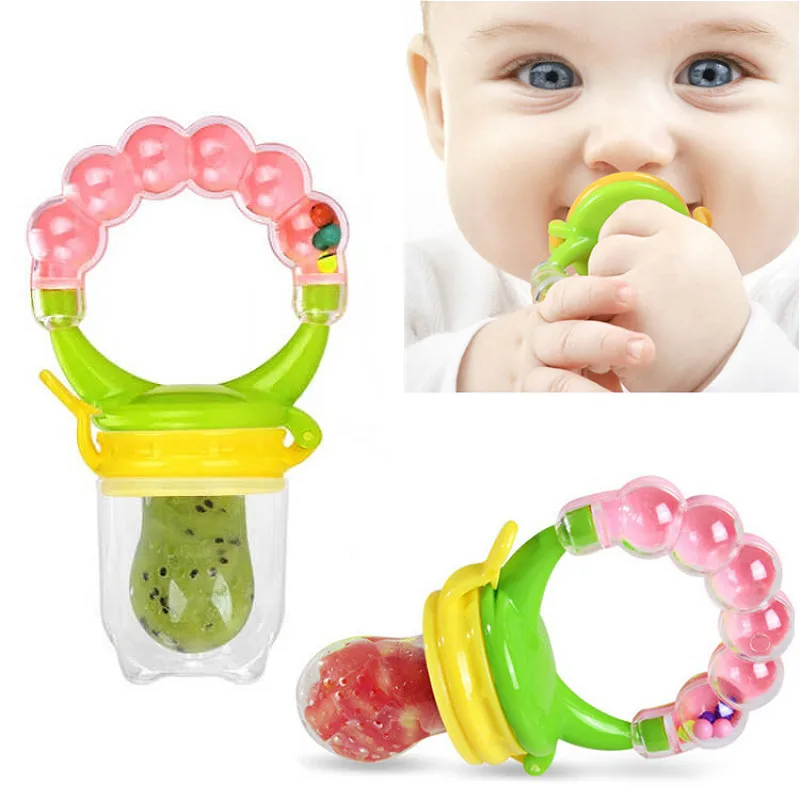 In addition, the protective cap keeps the silicone cap clean and hygienic. 
Pros
BPA- and PVC-free
No metals and latex
No phthalates and toxins
Rust-free
Easy to clean and store
Travel-friendly 
Cons
Buy on Amazon
9. Best For Hand-Eye Coordination: Koshine Baby Food Feeder Set
BUY ON AMAZON | $12.99
Made from certified food-grade material, this feeding set from Koshine is free of BPA, toxin, PVC, and lead.  The colorful eight-piece set includes one shake rattle feeder,  one green baby feeder, three pacifiers in size small, medium and large with two spoons. The unique design of this set encourages comfortable and natural chewing in your child.  It also acts as a teether and pacifier to stimulate teeth growth.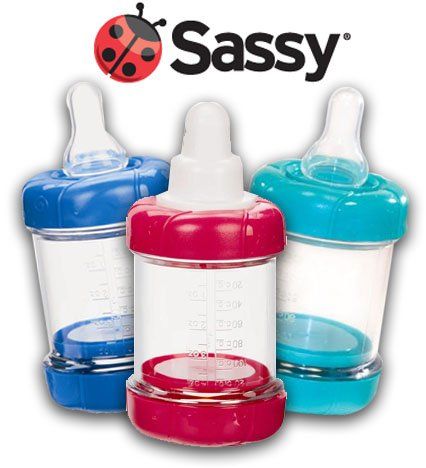 The rattle improves the sensory organs of the child, and the spoon promotes hand-eye coordination. 
Pros
Anti-lost chain
High-quality silicone
Phthalate-free
Dishwasher-safe
Travel-friendly
Choke-free 
Cons
Buy on Amazon
10. Best Temperature-Resistant: Aryigour Baby Fruit Feeder
BUY ON AMAZON
Available in four beautiful colors, this feeder from Aryigour helps in enhancing color perception in your child. The two-in-one formula can be used as a teether and feeder. All parts are made of food-grade silicone material for the child's safety, preventing choking hazards. The banana-shaped feeder is simple to grasp and can be disassembled to serve as teething chewers.
Pros
BPA-free
Temperature-resistant
Multifunctional
Easy to clean 
Cons
Buy on Amazon
11.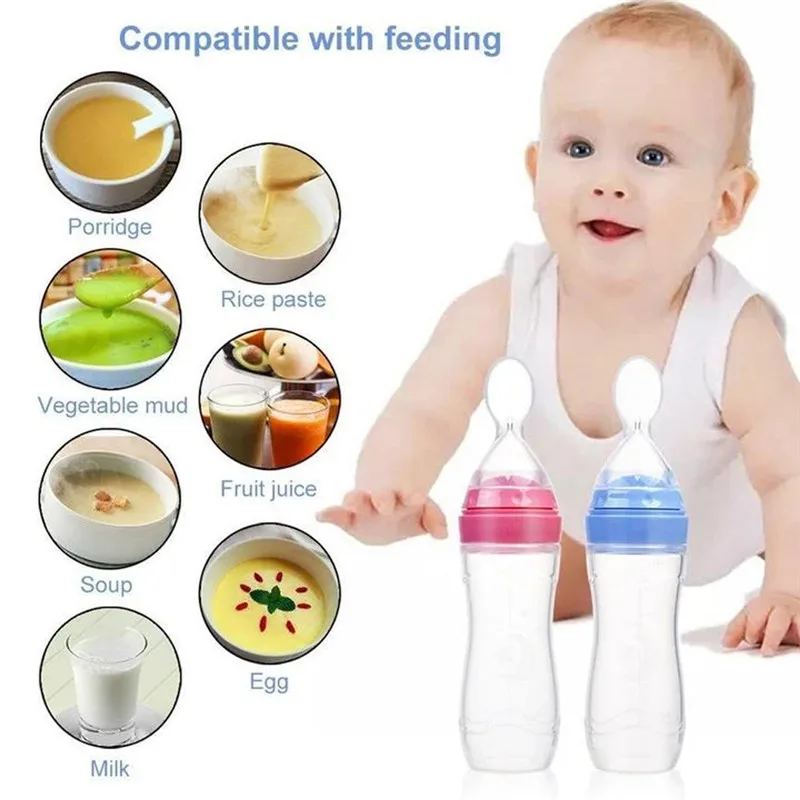 Best For Different Age Groups: FuDaDaddy Baby Food Fruit Feeder Pacifier
BUY ON AMAZON
Give your baby independent feeding time by using this fun food feeder from Fudadaddy. The holes on the silicone nipple allow babies to eat fruits and vegetables and promote a healthy and hygienic diet. The feeder comes in three silicone nipples in small, medium, and large to suit different age groups. It is easy to dismantle for cleaning. 
Pros
Petroleum- and latex-free
Phthalate- and lead-free
High temperature-resistant
BPA-free
Cons
Buy on Amazon
How To Choose The Right Baby Food Feeders?
Here are a few factors to consider before choosing the best baby food feeder. 
Material: The material used for making these feeders should be free of BPA, phthalates, or other toxic materials because the baby put it in their mouth.
Maintenance: These feeders should be simple to clean. They should be made in such a way that the food does not accumulate in the grooves. It should be cleaned and sterilized after every use.
Design: It should be ergonomically designed to allow the child a firm grip.
Leak-proof: The feeder's locking mechanism should be carefully examined. If the baby feeder leaks, it will be ineffective. 
Why Trust MomJunction?
Vibha Navarathna, our in-house baby products writer and reviewer, believes in curating informative and research-backed content. Being a mother herself, she comprehends the requirements of new parents. Here, she has listed some of the best baby food feeders after carefully analyzing the safety, design, and health-related aspects. Vibha has also shared the pros and cons of each product along with a buying guide to assist you in choosing the most appropriate baby food feeder.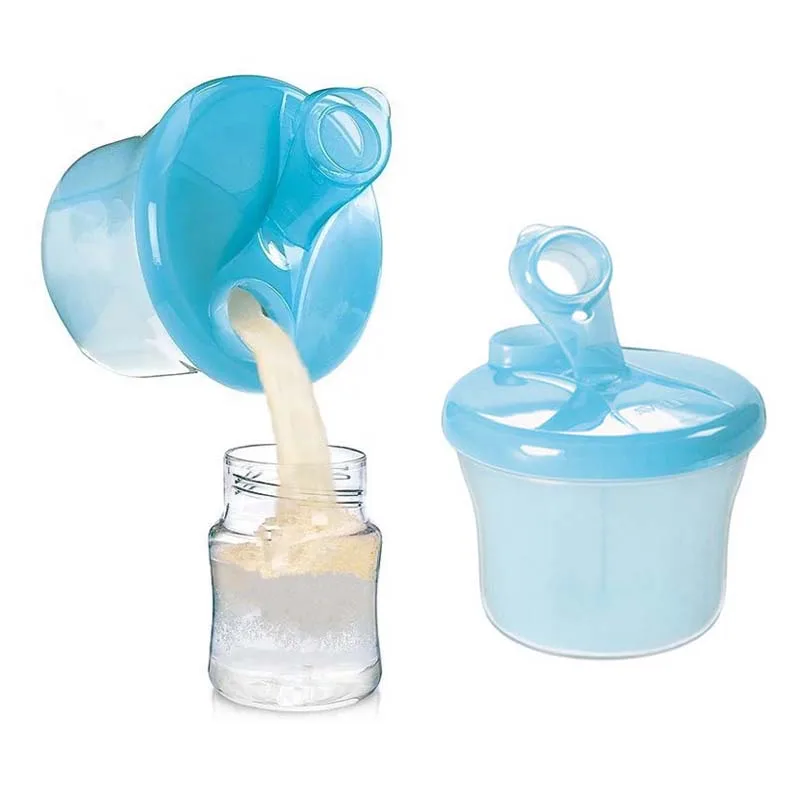 Having the best baby feeders by your side is essential when you plan to transition them from liquid to solid foods. It helps promote self-feeding and is a safe way for them to eat without choking. Not only is it practical, but it is also extremely comfortable as it comes with an ergonomic handle and soft materials. But before choosing the ideal feeder, ensure it is free of BPA, phthalates, or other toxic materials, easy to clean and maintain, and leakproof.
Recommended Articles:
Best Bibs For Babies
Best Baby Food Pouches
The following two tabs change content below.
Vibha is a coder turned content writer. She holds a Masters degree in Computer Applications from Osmania University, Hyderabad and a certificate in 'Introduction To Child Psychology'. Her passion for writing fresh and informative content made her a full-time writer. Holding certifications in content writing and creative writing, she writes on electronics, baby and health products for MomJunction.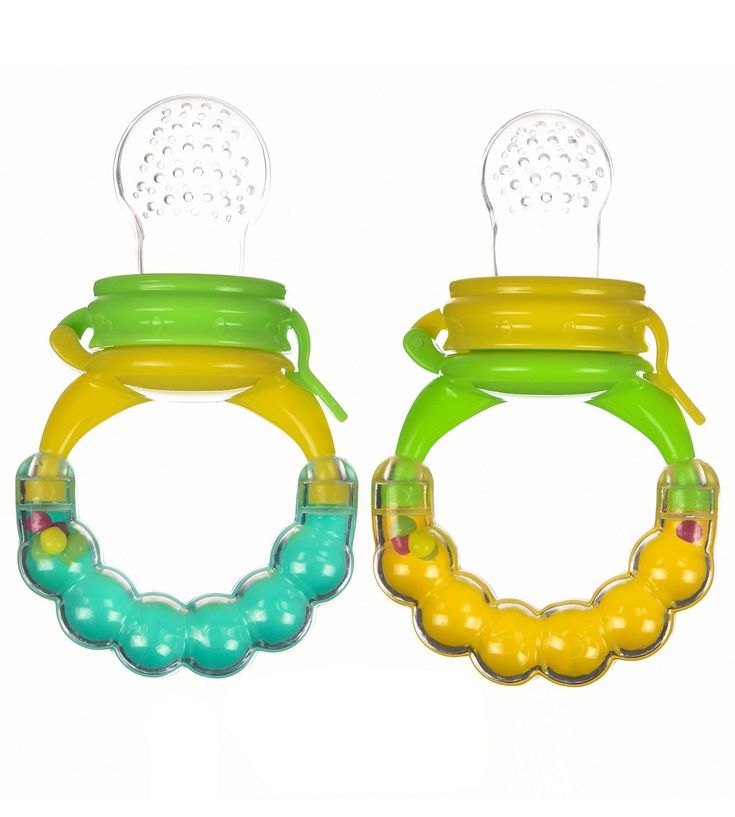 Apart from... more
Promotion "Bird Feeder" | DS No. 106 "Golden Cockerel" Kurgan
municipal budgetary preschool educational institution of the city of Kurgan "Kindergarten of a combined type No. 106 "Golden Cockerel"
Golden Cockerel

The onset of winter cold not only makes children happy with snow, and adults with a festive mood, but also complicates the life of those birds that remain to winter in our latitudes. Therefore, parents and children of our kindergarten were invited to make feeders with their own hands. Children and parents enthusiastically agreed to participate in our winter environmental campaign. And their creative approach allowed them to make quite original feeders that will delight the birds with food. We hope that our work will help not a single dozen birds successfully survive the winter!
Vote 0
Vote 0
Vote 0
Vote 0
Vote 0
View the gallery at:
https://xn--106--83dr2c0ay3a.
xn----ctbhc1cos.xn--p1ai/news/item/21098-aktsiya-kormushka-dlya-ptits#sigProIda5b8608423
Attention
News
10/21/2022
Strategy for social support of the population of the constituent entities of the Russian Federation-2023
10/18/2022
Department of Tax Service
10/13/2022
Tax information
08/30/2022
The railroad is no place to play
08/29/2022
Preventive action "Virtual lesson - transport safety"
Do-it-yourself bird feeders
It has become a good tradition in our kindergarten to help our feathered friends hang up feeders in a timely manner. The kindergarten is hosting an environmental campaign "Feed the birds in winter", and this year, during the campaign, on the territory of the kindergarten, pupils of all age groups together with teachers, we propose to organize a series of "bird canteens" from feeders made by the hands of parents together with children. In the manufacture of feeders, we offer parents to show creativity, imagination, using non-traditional materials.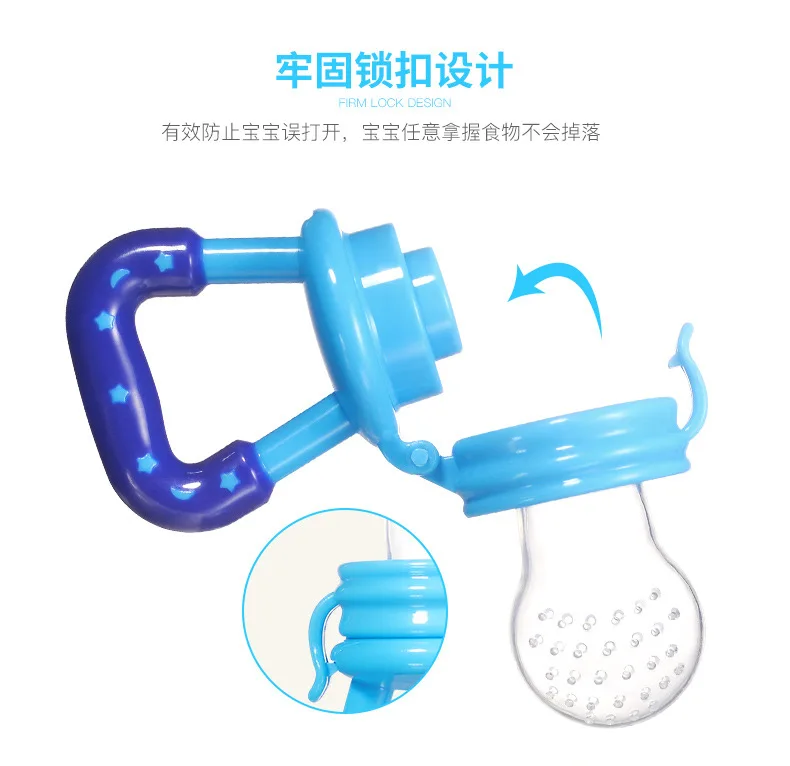 Such activities are one of the forms of environmental education in kindergarten. Everything, feeders will be hung on the territory of the kindergarten. And every child, passing by the feeders, can happily pour food for their feathered friends.
From a plastic bottle.
Can be made from a plastic bottle and a simple version of the automatic feeder. Prepare some kind of solid cover - food will gradually pour out here and birds will sit down. Fix the bottle vertically so that its neck touches the surface of the food.
The churning process will depend on how quickly the birds will peck, they will regulate it themselves, you will only need to fill the feeder from time to time.
The simplest feeder is made from a milk carton.
Cut through the notch, hook the paper pyramid to the top and hang it from the tree.
Very unusual, interesting and simple feeders are made of thick cardboard. To do this, arbitrary figures made of cardboard (rings, hearts, rhombuses) need to be smeared with flour paste, and then thickly sprinkled on both sides with various small dry grains.
When such figures dry out, they are easily hung on the twigs. Tits and the ubiquitous sparrows stay in flocks and constantly fly from place to place in search of food. Today the birds will visit your feeder, and tomorrow - to another.
If you love coconuts, then this bird feeder is for you!
Materials needed: coconut, rope, drill
Step 1 - Cut the coconut into 2 pieces. Drain the milk and remove the pulp.
Step 2 - Mark 3 holes on each coconut half with a marker. Drill holes with a drill.
Step 3 - Pass the rope through the holes and fix it at the top.
Pumpkin house.
In a not very large round pumpkin, two holes can be cut like windows. Then you need to remove the insides from the pumpkin, insert a plank inside, pour food and hang it on a tree branch by the tail. The original feeder is ready!
Gingerbread for birds.
You can also prepare food for the birds yourself, especially since the child will be very interested, and the leftover food will fulfill an important mission.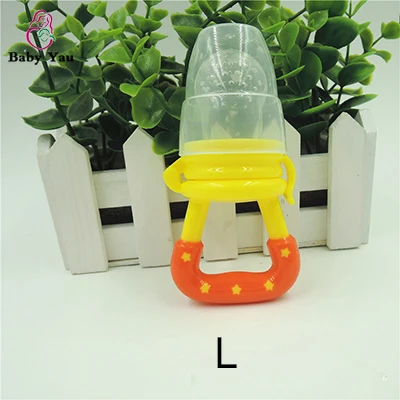 Scrape the barrels and prepare oatmeal, muesli, apple skins, bacon, the same amount of margarine and a little sunflower oil for gingerbread. if possible, you can add nuts, sugar, honey and millet. All this is thoroughly mixed and placed in small plastic cups, after which they need to be frozen. Then remove the cookies from the mold, put them in the finished feeder, net, or simply hang them on a tree branch.
Complex designs.
Check out more sophisticated models of feeders that can become a real decoration of any yard or garden.
Stationary bird feeders are fixed on poles. Their feed tables and roofs can be made from thin plywood or chipboard. You can also make a two-story feeder, using a tin bowl with sides for a low first floor, and making the second floor wooden. The lids and sidewalls make it so that the food is not available to pigeons, and tits like to jump into hiding places and quickly get used to their new dining room.
For titmouse.
Titmouse are the only birds that can eat in flight.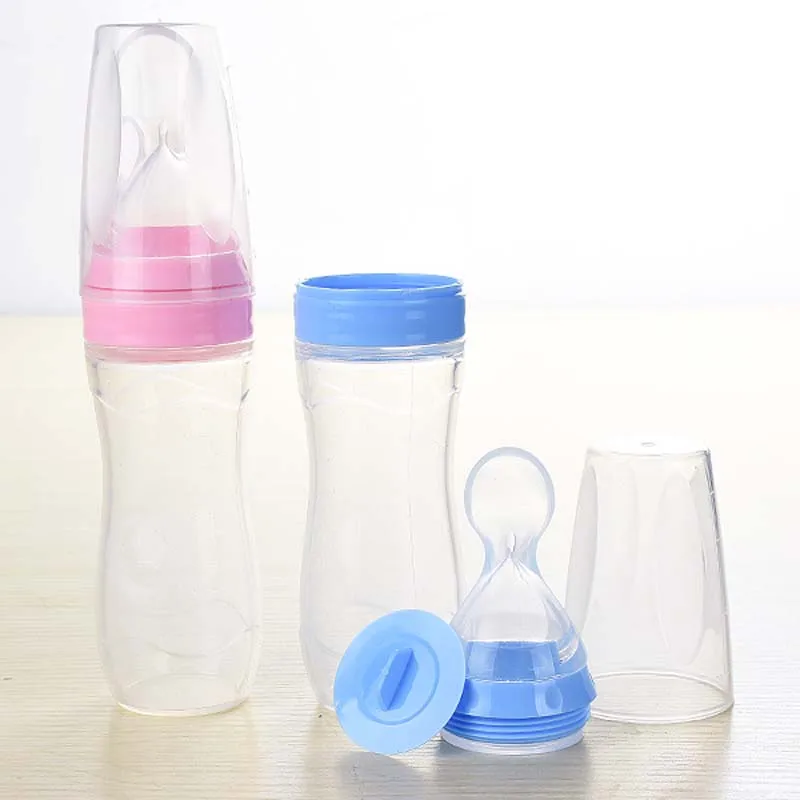 The easiest food for them will be a piece of bacon hanging on a rope - and crows and pigeons will not be able to eat it.
Classic feeder.
To make the most popular "model" of the feeder, you will need a birch branch 10-15 cm long, large enough, 2 sheets of fiberboard or boards, a broom. The birch branch should be cut into 4 even pieces and attach fiberboard or boards to them. Attach a broom (bottom) to the top so that the feeder is stable, after which you can hang it on a tree.
How to fill the feeders.
Each bird has its own preferences.
The main thing is not to let them die of hunger. And they will be grateful to us for this and will clean our gardens from pests in the spring.
People have long figured out how to help birds to winter, without which pests will devastate any peasant farm in spring and summer. "Feed the birds in winter - they will serve you in the spring" - says a Russian proverb. That is why since ancient times in Russia people have made feeders for wintering birds.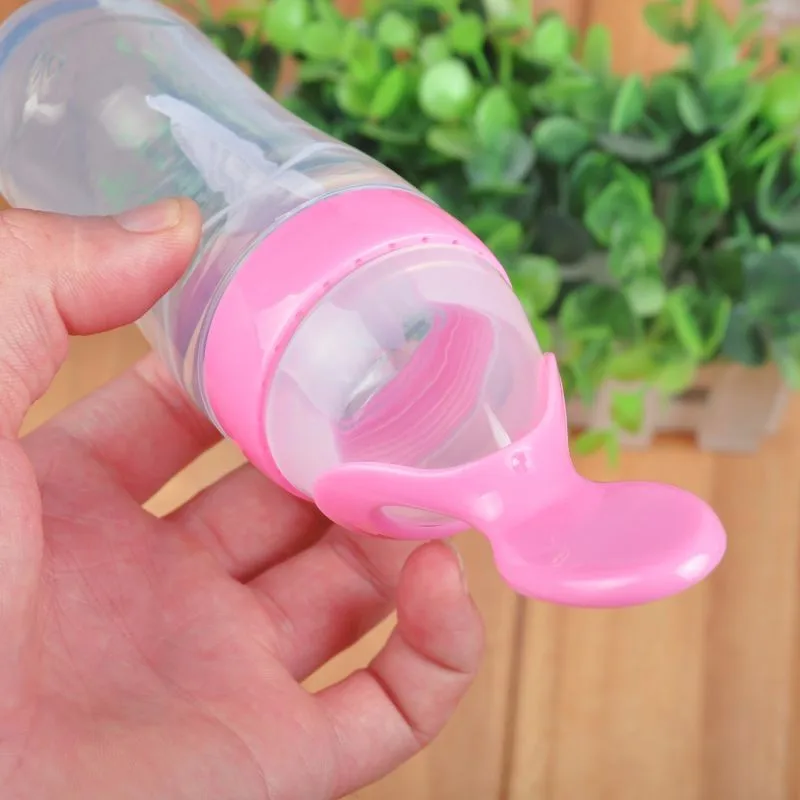 If you hang feeders in the garden in winter and feed the birds, in the summer they will thank you a hundredfold.
Children should be taught kindness. Teach them to take care of the birds, watch them, experience the joy of knowing that you can save the birds from death. To give children basic knowledge about what birds are fed in winter.
Bullfinch (tree seeds, rowan berries, viburnum)
Woodpecker (beetles, acorns, ants, tree seeds)
Sparrow (bread crumbs, millet, berries)
Magpie (grain, insects)
Tit (lard, millet, grain)
Crossbill (insects, berries, cone seeds)
Making a feeder is a simple matter, but it also has its own laws. The feeder can be made from a piece of hard material. It is better to make the feeder rectangular so that it does not lose balance and does not turn over. The edges of the feeder should be slightly bent and glued to make a small side - so the food will not fall out and be blown away by the wind.