Baby food jar gifts
50+ Fantastic Ways to Re-Use Baby Food Jars
Home » Crafts for kids » 50+ Creative Ways to Re-Use Baby Food Jars
Last updated on
22.6Kshares
50+ baby food jar crafts and creative ways to re-use baby food jars so you don't have to put throw them in the trash.
If you've had a baby in recent years, there's a good chance you've acquired quite a collection of baby food jars. Baby food jars ares so cute and chubby, and such a great size. If you're like me, you find it hard to thrown them away. If that's the case, your baby food jar collection could be growing at an alarming rate, and you're probably looking for things to make with all of those jars.
Well, you're in luck! One of my Facebook followers recently asked for ways that she could re-purpose her baby food jars, and the HH community responded with dozens of great crafts made with baby food jars along with practical ways to use baby food jars in and around the home.
I've gathered up their best suggestions and added a few of my own favourite uses for baby food jars, and I've come up with this long list of ideas for you.
From the craft room to the classroom to the bathroom and beyond, here are over 50 ways for you to use leftover baby food jars so you don't have to toss them out.
50+ Baby Food Jar Crafts
Click on the links below to see project details.
Ways to use baby food jars in the classroom or craft room:
Crayon Caddy: Paint several baby food jars and store co-ordinating, coloured crayons in them.
Fill baby food jars  with water, and set on the art table to rinse paint brushes in.
Give each student in the class a baby food jar filled with cream, and make homemade butter together.
Make a mini "ocean in a jar" in a baby food jar. Pretty on classroom window sill or fun to play with.
Soak dried out markers in baby food jars to make liquid watercolour paint.
Make and store homemade finger paint in baby food jars.
Baby food jars make great paint and glue pots at the easel. Lids keep them from drying out between uses.
Punch holes in the lids (with a nail) and use jars to store and dispense glitter.
Make I-Spy Jars in baby food jars.
Make  collection jars for the preschool classroom.
Fill with small amounts of water for syringe transfer work trays in preschool or kindergarten
Paint tall baby food jars with  food coloring, water and glue for a frosted look. Store pens, pencils and paintbrushes in them.
Things to make for kids with baby food jars:
Play dough jars:  fill several baby food jars with different colours of homemade play dough for a kids'  gift basket.
Set some baby food jars out in the rain and make this scented rain paint.
In the play kitchen: fill baby food jars with flour, rice, lentils etc. Glue the lids on, and kids can pretend-cook with them.
Bug Jars – wrap a pipe cleaner handle around the top, and go exploring in the yard.
Make these cute and quirky emoji jars for a kid's dresser or desk.
Glue painted toy animals on baby food jar lids, use as party favours.
Fill with homemade slime or silly putty to put in loot bags.
Make a tooth fairy jar.
Teach kids how to manage their allowance with 3 tall baby food jars labeled SPEND, SAVE, BANK.
Make an advent or countdown calendar.
Fill baby food jars with layers of "coloured sand" (ground sidewalk chalk mixed with salt).
Use baby food jars to make mini lava-lamps.
Ways to re-use baby food jars in the kitchen:
Make magnetic spice jars to store on the refrigerator door
Organize your spice drawer with baby food jars.
Make Smore's treats in baby food jars. Hand them out around the campfire or at a party.
Make a window-sill herb garden with baby food jars.
Fill baby food jars with condiments for camping or a bbq.
Sterilize jars and lids, and reuse baby food jars for homemade baby food. The serving sizes are perfect.
Gifts and party favours to make with baby food jars:
Baby food jars make great wedding favours. Decorate and place at each table setting.
These baby food jar lanterns were hung in a tree at an outdoor wedding.
Make Lego Head Jars as party favours for a Lego party.
Make mini calming jars for kids or co-workers
Make a wish jars or dream jars for your family and friends.
Give a gift of homemade bath salts or sugar scrub in a baby food jar.
Make these cupcakes in a jar to give to teachers, neighbours and friends.
Make a craft kit for a child by filling jars with pom poms, sequins, foam stickers, and beads.
Hot Cocoa in a baby food jar: layer hot chocolate, shaved chocolate and mini marshmallows in a jar. Cover the lid with a swatch of fabric tied with a ribbon.
Other ways to use baby food jars around the home and garden:
Store pony tail holders, Q-tips, and hair clips in baby food jars on the bathroom counter.
Make a spill proof nail-polish remover kit with a baby food jar.
Plant succulents in baby food jars to display on a porch or patio.
Hang these colourful baby food luminaries from a tree in your yard.
Baby food jars are great for storing seeds for the garden.
Make Photo Globes by placing your child's photo inside a baby food jar.
Organize your spare change: each jar holds a different type of coin.
Use baby food jars to hold paper clips, thumb tacks etc. on a desk or in a drawer in an office.
Travel jewelry keeper for earrings and rings.
A Mini sewing kit in a baby food jar is great for travel or the office.
Fill baby food jars with Puffs, fishy crackers, Cheerios, nuts etc. Keep in the diaper bag for the kids.
Nail the lids of baby food jars to the underside of a shelf to store screws, nails and craft supplies.
 Store several baby wipes in a baby food jar and keep in your purse or diaper bag.
Baby food jar Christmas crafts:
Turn a baby food jar into a snowman Christmas tree ornament.
Make festive holiday votive candle holders.
Make sparkly tea light luminaries in baby food jars.
Baby food jars make great miniature  snow globes.
Make Reindeer food for Christmas Eve.
What if you STILL have leftover baby food jars?
If you have more baby food jars than you could possibly ever use, even after reviewing all of the ideas, please consider giving your collection to a teacher, a crafter or a daycare provider. Most will be happy to put your little glass jars to good use.
Looking for more crafts to make with your recyclables? Check out:
Re-purposed Denim Craft Aprons 
Re-purposed Denim Bibs
25 Creative Ways to Re-use your Keurig's K-Cups
22 Ways to Re-Use Cardboard Tubes
Follow the Hooligans on Facebook!
Jackie Currie
Jackie is a mom, wife, home daycare provider, and the creative spirit behind Happy Hooligans.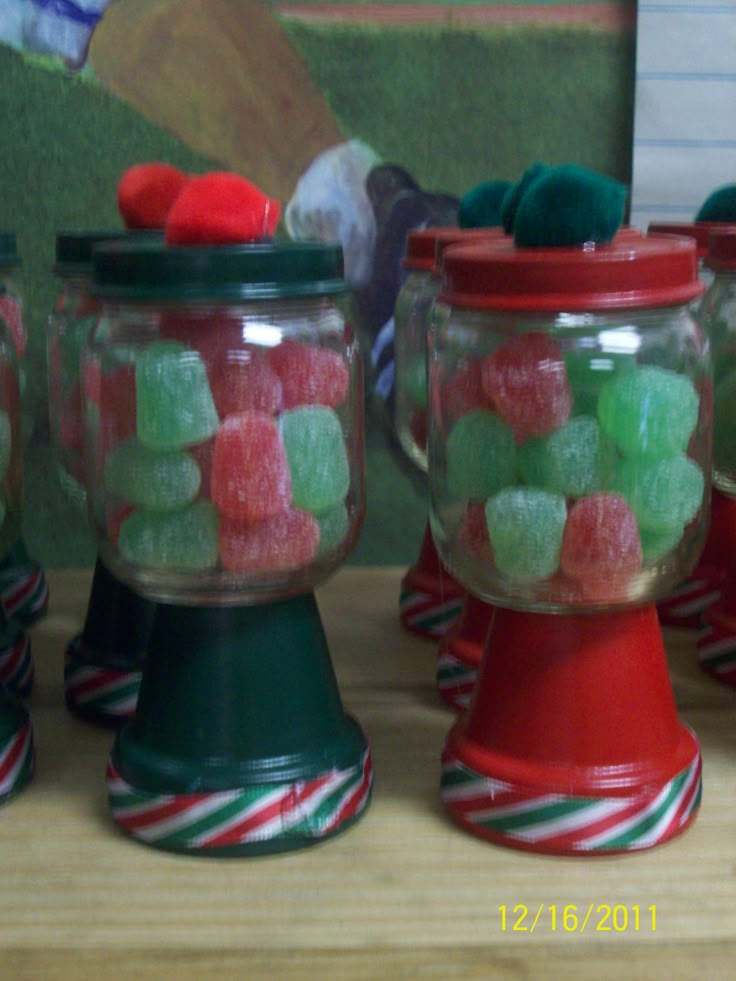 She specializes in kids' crafts and activities, easy recipes, and parenting. She began blogging in 2011, and today, Happy Hooligans inspires more than 2 million parents, caregivers and Early Years Professionals all over the globe.
22.6Kshares
Reader Interactions
Amazing Baby Food Jar Crafts
Published Last Updated / By Sarah Leave a Comment
Have a bunch of baby food jars that you want to repurpose? We've looked all over to find the best baby food jar crafts so you can reuse the jars to make fun and beautiful things!
If you have babies or toddlers, you are probably going through a lot of jars of baby food! Maybe you have so many that you can start your own baby food company! Instead of throwing them out, why not make things with them? Since we are always looking for new crafts to make, we decided to look for all the best baby food jar crafts!
Our Easy Bath Paint for Kids fits perfectly into little jars, and DIY Candles is one of our favorite crafts we've done recently.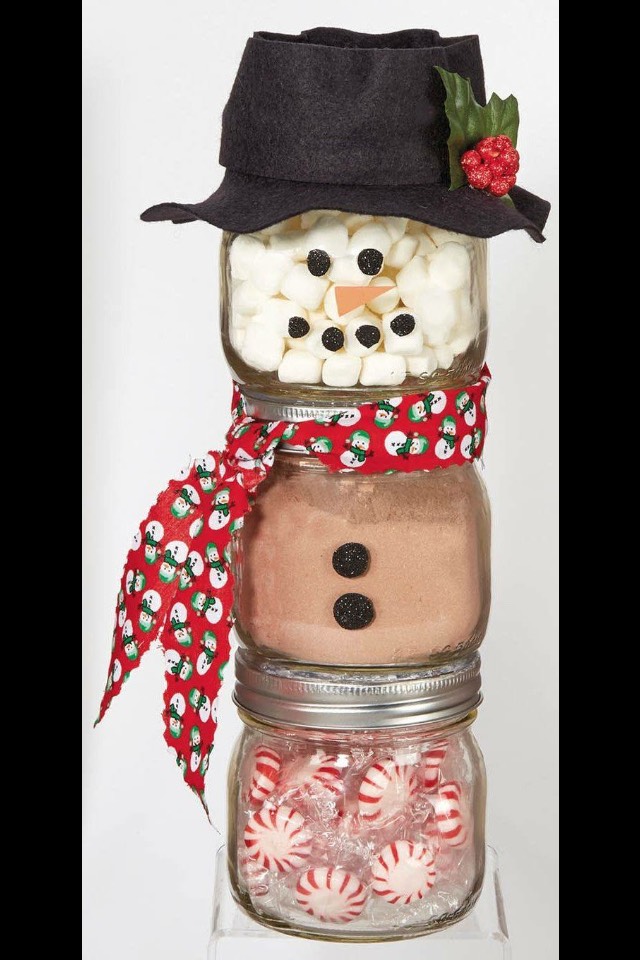 Check out our crafts page for more inspiration!
Tips for Making Baby Food Jar Crafts
When using glass jars, make sure you clean out the jar and lid thoroughly. 
Glass jars can be used in the oven if making a mini cake or pies in a jar just make sure you remove the labels.
Do not, however, put jars in the freezer, they may burst. 
Baby Food Jar Crafts
codeEmbed
Vases for Flowers
Photo by Beth Liebetrau for Apples & Onions
I love this set of paint dipped jars from Apples & Onions!  They are the perfect little vases for those white tulips. 
Try making a Wood Vase and Candle holder like Make Life Lovely did! It's totally gorgeous. 
Plant some kitchen herbs in your jars! Herbs look beautiful on kitchen counter and you'll never have to run to the store for some fresh rosemary or mint! 
Baby food jars can also be used for Planting Wheat Berries – I love this idea from See Jane Blog!
Party Favors
My kids would go crazy for this Unicorn Slime by the Best Ideas for Kids
How cute are these DIY Bubble Party Favors from Chickabug
Crafts by Courtney made these perfect Minion Party Favors
Butterfly Sippers by Stay-at-Home-ista are perfect for a birthday party and you could personalize them to any party theme! 
Desserts in Jars
We adore these Mini Cheesecakes. They look elegant but they are so easy to make! 
Gimme Some Oven shared these Mini Fruit Crisps and I can't think of a more perfect summer party dessert!
Make some Homemade Pumpkin Butter and give it to friends (or keep it all for yourself, I won't tell!)
I love these no-bake Mini Grasshopper Pies from A Pretty Life in the Suburbs
I love the idea of having Yogurt Parfaits  in mini jars like they did over at Hilldale House. They would be perfect for a baby shower or a brunch party. We recommend having a Yogurt Toppings Bar to go along with little jars of yogurt! 
As I mentioned you can bake with these jars, just remove the labels so it doesn't burn. I love these Rainbow Mini Cakes by Make Life Lovely! 
Organizing with Baby Food Jars
These mini pin cushions are from Seasoned Homemaker adorable.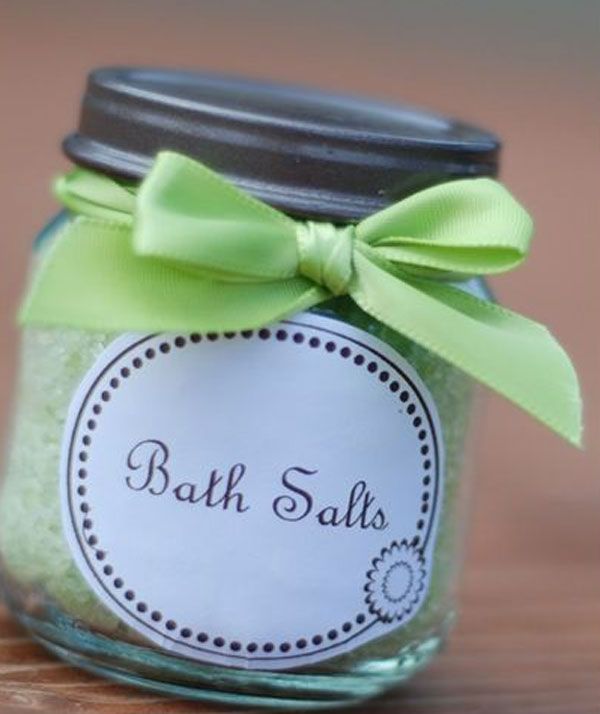 Perfect use for your baby food jars AND fabric scraps!
This under the shelf storage from Craftiness is Not Optional is, well, crafty! I love to see ways to use space that would otherwise be wasted.
This color coded crayon organizer from Monkey See, Monkey Do is awesome! 
More Useful Things
These Gel Air Fresheners by Dream a Little Bigger are so cool! I had never thought of making my own.
I love this Nail Polish Remover Jar by the genius One Good Thing by Jillee
How cute are these Picture Magnets by Oh How Crafty
These Mason Jar Oil Lamps from A Piece of Rainbow are gorgeous and you could totally make miniature versions with baby jars!
Kids Bath Paint
Easy three ingredient bath paints you can DIY in a few minutes.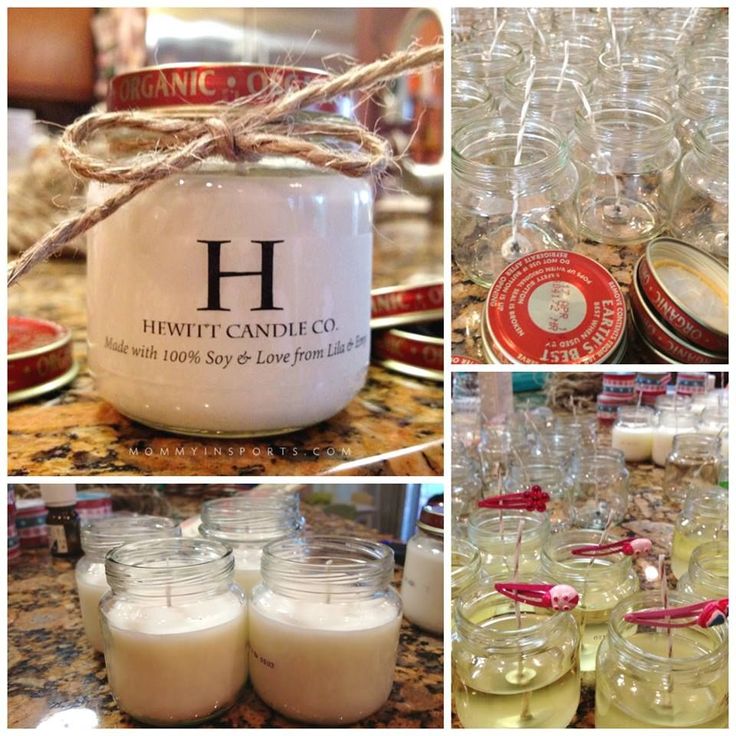 Kids and toddlers will have a blast painting during bath time and they'll even get clean in the process!
SEE THE POST
Mini jars are the perfect size to make bath paint in and the best way to store it, too! 
Holiday Crafts
These Halloween Pumpkin Jars from Make It – Love It are absolutely adorable. They can be decor or hold treats in them!
Valentines
I am impressed by these Turtle-y Awesome Valentines at Consumer Crafts. Clever and fun!
These Lego Valentines in Jars are genius. This idea could carry over for other holidays too! They'd make great Christmas gifts for friends or even be great for Easter! 
Love these simple Valentines from So Festive!
Easter
We love these Easter Candy Jars by our friend Amber at Crazy Little Projects
These colorful Topiaries with Jelly Beans in them from Sugar Tot Designs make a fun decoration or Easter gift! 
And these Bunny Jars from Making Life Lovely are so cute! All you need is paint and some white felt.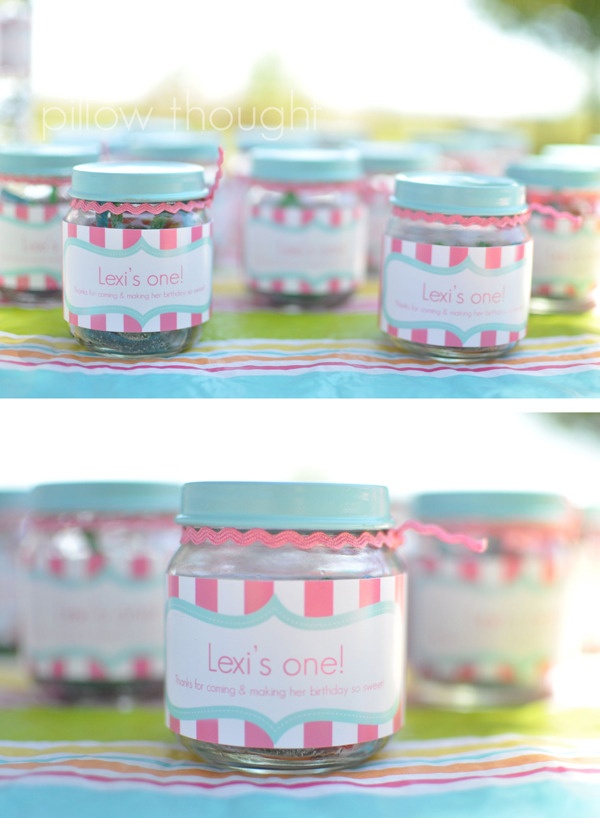 Baby Food Jar Christmas Crafts
Baby food jars are perfect for Christmas crafting because they are the perfect small size for DIY gifts! Try making some Christmas neighbor gifts or DIY ornaments with your little jars!
DIY Candles
How to make DIY candles in baby food jars with soy wax and essential oils. These candles make great Christmas neighbor gifts or party favors!
SEE THE POST
Making your own candles is easier than you think. We love these for neighbor gifts! 
This Cranberry Body Scrub gift idea from Alicia Costa is so smart and I imagine it smells really good! I have this on my list of baby food jar Christmas crafts for this year. Watch the full tutorial on Youtube. 
My kids would love decorating these Christmas Treat Jars from Amber at Crazy Little Projects.
These easy Mason Jar Lid Ornaments from Salvage Sister could easily be made with baby food lids! 
 This Luminary Advent Calendar from our friend Taryn Whitaker Designs is ALL THAT.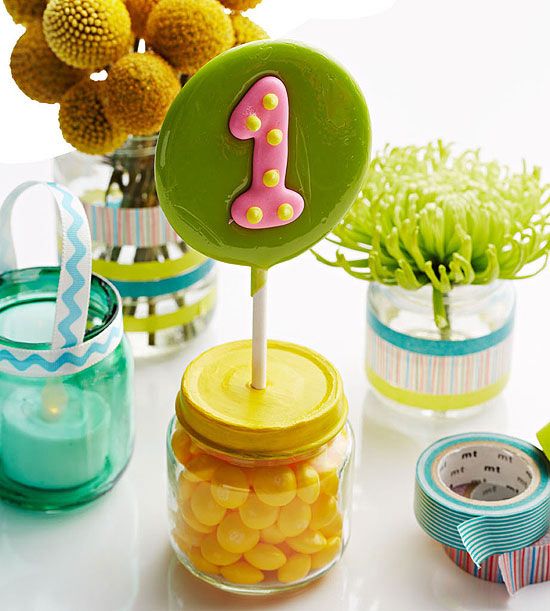 So classy and creative! 
This snow globe made out of a jar by Craftaholics Anonymous is so awesome! You could make a bunch of these and give them out as neighbor gifts. 
Upcycled Home Decor
I cannot get over this Chandelier by Mother Earth Living.
Or make these Dyed Glass Luminaries from Inspired by Familia – how great would they be out on the patio for summer? 
How creative are these Foam Lighthouses from Crafts by Courtney? They would be perfect in a beach house or if you have a nautical vibe going on in your home decor! 
That's it! All of these crafts are really clever.  I'm feeling very inspired. You will probably be seeing more baby food jar crafts here at Pretty Providence. Happy eating to babies everywhere!
Pro Tips
When cleaning out the jars, make sure you remove the baby food labels while they're wet. It's much easier to remove then.
Glass jars can be put in the oven, just make sure the labels are already removed.
Do not put jars in the freezer, glass can break when frozen.
Acrylic paint works best when painting glass.
Which baby food jar crafts are your favorite?  If you make one, share your creations by tagging us on Instagram!
This post was originally published in August 2013 and has been updated with new ideas, photos, a video and more detailed information.
Reader Interactions
Crafts from baby food jars / Gifts, souvenirs and DIY crafts / Homemade.net - Do it yourself

Crafts from baby food jars - this collection, I'm sure, will be interesting to you if you have have small children. Surely, as parents and do-it-yourselfers, the question of what to do with "tons" of jars and jars of baby food you had.
One piece of advice - do not throw away the jars, wash and pack, let them wait! In any case, first see what you can do with them, and then decide.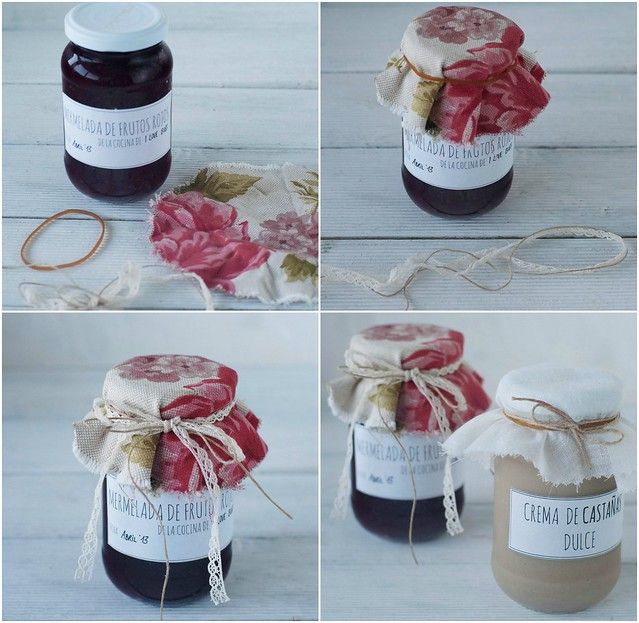 I hope you will not regret looking under cat. After all, making something from jars is not only useful in terms of recycling and reuse, making something with my hands, for example, I get great pleasure in the process of creating crafts and gizmos.
Let's get started - 11 fun ways to reuse empty baby food jars:
1 Souvenir candy flask with child's toy handle. We glue some kinder figurine, etc. on hot glue. and paint - the souvenir is ready.

2 Mini lanterns for the garden , more precisely candlesticks made from the glass part of baby food jars. We remove the lids for other homemade products, and we tie ropes to the neck, and hang them for them. Inside the candle and you're done.

3 Mini terrariums or cones for mosses and other mini plants. Comments are superfluous, everything is visible.

4 Cups for dessert. We use jars practically for their intended purpose.

5 Mini vases for one flower.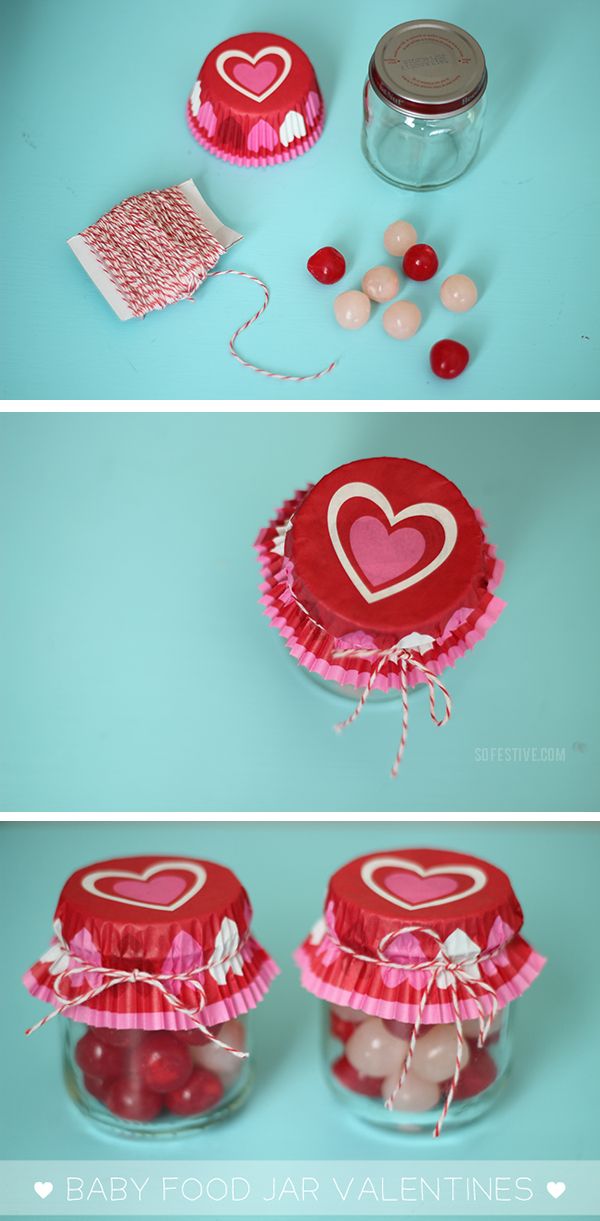 To make such jars of baby food, they dip the bottom in bright thick paint, then turn it over and put it to dry on a napkin. It turns out mini vases with figured smudges.

6 Spice organizer – food jars are small and you can't think of a better way to store spices, besides, the lid is tight and easily removed, the wide neck will fit both a spoon and fingers. It is easy to do - we glue the jars with hot glue on the base, on the lids we make inscriptions with the names of spices and voila

7 Mini liquor containers. Of course, making such crafts from children's jars is blasphemy, but let's put it into action! Besides, who said that you can only pour vodka there. Take lemonade and a very interesting idea for a children's holiday.
8 Glass photo frames. Not a very popular idea with us, but nicely agree? We have already written about the creation of such flasks with photographers - a square photo ball on a Christmas tree, small food jars are also suitable for such crafts.
9 Case for paints, crayons and markers. We put it on a round lid from a large jar, glue it on hot glue. Jars can be painted in different colors so that colored pencils do not get confused. The idea is also suitable for children, it will teach them to order.

10 Miniature cones with snowflakes. The idea is taken from balls with spinning snow. Glue a toy or other miniature on the lid of the jar, fill it with liquid with small particles and the snowflask is ready. In the photo around Wall-E, garbage is probably spinning)))
11 Well, the last but not the last craft made from baby food jars is an organizer for DIYers. We always have a lot of little things for crafts, they just belong in a transparent baby food jar with a tight lid and an easily accessible neck. We make a shelf, put the jars in a row and the showcase for storing parts is ready.

These are crafts made from baby food jars. I decided to share ideas with you, I hope some idea will come in handy.
(Viewed 836, including 1 today)
Crafts from baby food jars
Skip to content
Search for:
The kid ate the puree with pleasure, smearing its contents on all surfaces. And the jar was carefully washed out and sent to the shelf to its fellows. What to do with her?
There are a lot of ideas for using glass baby food jars. Website "Mom can do anything!" collected the most interesting of them.
Needle cases. From glass jars it is easy to make such cute pincushions that can fit buttons and other small handicraft things.
Houses for fairies. If you are fond of modeling, then you should try to make such a delightful house for fairies.
Aquarium. A jar is a small aquarium for a toy fish. Pour soil inside, install algae - the craft is ready. You can also mold plasticine fish together with your child and place them in a jar.
Terrarium. Plant moss and other small, low-maintenance plants inside.
Decorations for the holiday. Decorate the jars with glitter, make holes in the lids and install decorative elements, letters and numbers. A very original decoration is ready.
Bird feeder. Few people realize that such delicious drinkers and bird feeders are obtained from an ordinary baby food can. In the sun, they will shimmer with all the colors of the rainbow and delight the eye.
Storage for small items. From cans, not only beautiful things are obtained, but also very practical. Screw the lids to a wooden surface and you will get very convenient containers for storing small things.
Candlesticks for the garden. Buy a lot of small candles, put each one in its own jar and hang them by ropes on tree branches. A beautiful setting for a romantic evening is ready.
Container for growing onions. Green onions are a storehouse of nutrients that are so lacking in the cold season. Growing such an onion is not difficult. Pour water into the jar, put the bulb on top, in a few days we will get the first shoots.
Planter pots. It is convenient to plant parsley, dill and other herbs in small jars.
Crafts from baby food jars. Such beautiful flowers in pots are easy to make yourself with your children. We circle the palm on a green sheet of cardboard, cut it out, gluing a flower on each finger. We put it in a pot-jar - a beautiful craft is ready. Such flowers will be a great gift for mom or grandmother by March 8th.
Storage containers. In puree jars it is very convenient to store buttons, beads, beads.
Pencil holders.
Night lamps.
Snow globe. A can of baby food makes a delicious snow globe. Just stick the figurine on the lid. Pour the baby oil and glitter into the jar, close the lid tightly and shake.
Gift-treat for guests or children.
Original frames. Just place photos inside the jar.
Spice storage. Glass jars with screw-on lids keep spices fresh for a long time.
Vases for flowers. Just dip the jar in the paint and get unusual vases for small flowers.