Baby food jar projects
50+ Fantastic Ways to Re-Use Baby Food Jars
Home » Crafts for kids » 50+ Creative Ways to Re-Use Baby Food Jars
Last updated on
22.6Kshares
50+ baby food jar crafts and creative ways to re-use baby food jars so you don't have to put throw them in the trash.
If you've had a baby in recent years, there's a good chance you've acquired quite a collection of baby food jars. Baby food jars ares so cute and chubby, and such a great size. If you're like me, you find it hard to thrown them away. If that's the case, your baby food jar collection could be growing at an alarming rate, and you're probably looking for things to make with all of those jars.
Well, you're in luck! One of my Facebook followers recently asked for ways that she could re-purpose her baby food jars, and the HH community responded with dozens of great crafts made with baby food jars along with practical ways to use baby food jars in and around the home.
I've gathered up their best suggestions and added a few of my own favourite uses for baby food jars, and I've come up with this long list of ideas for you.
From the craft room to the classroom to the bathroom and beyond, here are over 50 ways for you to use leftover baby food jars so you don't have to toss them out.
50+ Baby Food Jar Crafts
Click on the links below to see project details.
Ways to use baby food jars in the classroom or craft room:
Crayon Caddy: Paint several baby food jars and store co-ordinating, coloured crayons in them.
Fill baby food jars  with water, and set on the art table to rinse paint brushes in.
Give each student in the class a baby food jar filled with cream, and make homemade butter together.
Make a mini "ocean in a jar" in a baby food jar. Pretty on classroom window sill or fun to play with.
Soak dried out markers in baby food jars to make liquid watercolour paint.
Make and store homemade finger paint in baby food jars.
Baby food jars make great paint and glue pots at the easel. Lids keep them from drying out between uses.
Punch holes in the lids (with a nail) and use jars to store and dispense glitter.
Make I-Spy Jars in baby food jars.
Make  collection jars for the preschool classroom.
Fill with small amounts of water for syringe transfer work trays in preschool or kindergarten
Paint tall baby food jars with  food coloring, water and glue for a frosted look. Store pens, pencils and paintbrushes in them.
Things to make for kids with baby food jars:
Play dough jars:  fill several baby food jars with different colours of homemade play dough for a kids'  gift basket.
Set some baby food jars out in the rain and make this scented rain paint.
In the play kitchen: fill baby food jars with flour, rice, lentils etc. Glue the lids on, and kids can pretend-cook with them.
Bug Jars – wrap a pipe cleaner handle around the top, and go exploring in the yard.
Make these cute and quirky emoji jars for a kid's dresser or desk.
Glue painted toy animals on baby food jar lids, use as party favours.
Fill with homemade slime or silly putty to put in loot bags.
Make a tooth fairy jar.
Teach kids how to manage their allowance with 3 tall baby food jars labeled SPEND, SAVE, BANK.
Make an advent or countdown calendar.
Fill baby food jars with layers of "coloured sand" (ground sidewalk chalk mixed with salt).
Use baby food jars to make mini lava-lamps.
Ways to re-use baby food jars in the kitchen:
Make magnetic spice jars to store on the refrigerator door
Organize your spice drawer with baby food jars.
Make Smore's treats in baby food jars. Hand them out around the campfire or at a party.
Make a window-sill herb garden with baby food jars.
Fill baby food jars with condiments for camping or a bbq.
Sterilize jars and lids, and reuse baby food jars for homemade baby food. The serving sizes are perfect.
Gifts and party favours to make with baby food jars:
Baby food jars make great wedding favours. Decorate and place at each table setting.
These baby food jar lanterns were hung in a tree at an outdoor wedding.
Make Lego Head Jars as party favours for a Lego party.
Make mini calming jars for kids or co-workers
Make a wish jars or dream jars for your family and friends.
Give a gift of homemade bath salts or sugar scrub in a baby food jar.
Make these cupcakes in a jar to give to teachers, neighbours and friends.
Make a craft kit for a child by filling jars with pom poms, sequins, foam stickers, and beads.
Hot Cocoa in a baby food jar: layer hot chocolate, shaved chocolate and mini marshmallows in a jar. Cover the lid with a swatch of fabric tied with a ribbon.
Other ways to use baby food jars around the home and garden:
Store pony tail holders, Q-tips, and hair clips in baby food jars on the bathroom counter.
Make a spill proof nail-polish remover kit with a baby food jar.
Plant succulents in baby food jars to display on a porch or patio.
Hang these colourful baby food luminaries from a tree in your yard.
Baby food jars are great for storing seeds for the garden.
Make Photo Globes by placing your child's photo inside a baby food jar.
Organize your spare change: each jar holds a different type of coin.
Use baby food jars to hold paper clips, thumb tacks etc. on a desk or in a drawer in an office.
Travel jewelry keeper for earrings and rings.
A Mini sewing kit in a baby food jar is great for travel or the office.
Fill baby food jars with Puffs, fishy crackers, Cheerios, nuts etc. Keep in the diaper bag for the kids.
Nail the lids of baby food jars to the underside of a shelf to store screws, nails and craft supplies.
 Store several baby wipes in a baby food jar and keep in your purse or diaper bag.
Baby food jar Christmas crafts:
Turn a baby food jar into a snowman Christmas tree ornament.
Make festive holiday votive candle holders.
Make sparkly tea light luminaries in baby food jars.
Baby food jars make great miniature  snow globes.
Make Reindeer food for Christmas Eve.
What if you STILL have leftover baby food jars?
If you have more baby food jars than you could possibly ever use, even after reviewing all of the ideas, please consider giving your collection to a teacher, a crafter or a daycare provider. Most will be happy to put your little glass jars to good use.
Looking for more crafts to make with your recyclables? Check out:
Re-purposed Denim Craft Aprons 
Re-purposed Denim Bibs
25 Creative Ways to Re-use your Keurig's K-Cups
22 Ways to Re-Use Cardboard Tubes
Follow the Hooligans on Facebook!
Jackie Currie
Jackie is a mom, wife, home daycare provider, and the creative spirit behind Happy Hooligans.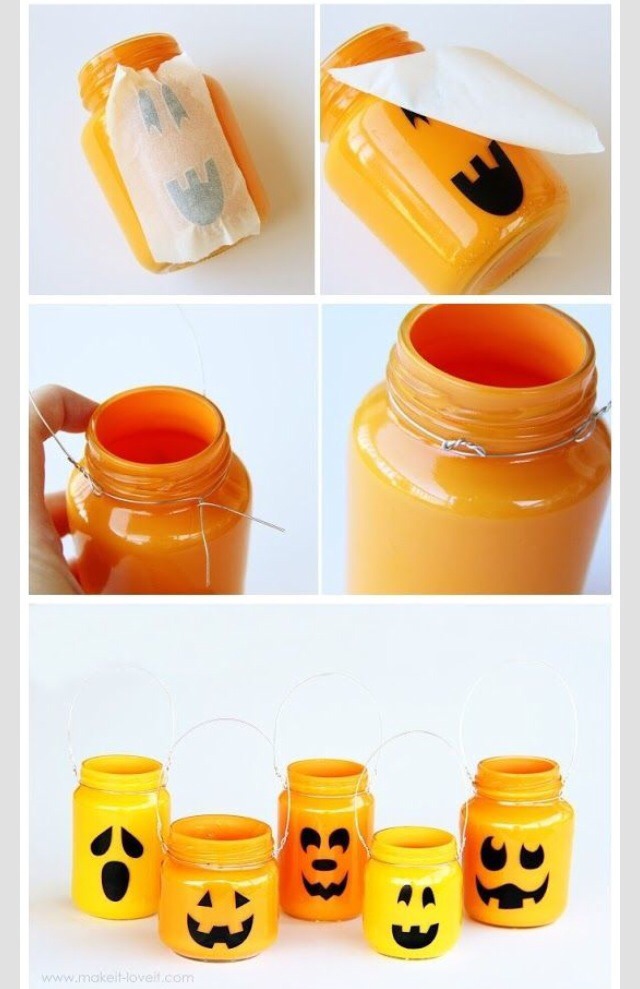 She specializes in kids' crafts and activities, easy recipes, and parenting. She began blogging in 2011, and today, Happy Hooligans inspires more than 2 million parents, caregivers and Early Years Professionals all over the globe.
22.6Kshares
Reader Interactions
Amazing Baby Food Jar Crafts
Published Last Updated / By Sarah Leave a Comment
Have a bunch of baby food jars that you want to repurpose? We've looked all over to find the best baby food jar crafts so you can reuse the jars to make fun and beautiful things!
If you have babies or toddlers, you are probably going through a lot of jars of baby food! Maybe you have so many that you can start your own baby food company! Instead of throwing them out, why not make things with them? Since we are always looking for new crafts to make, we decided to look for all the best baby food jar crafts!
Our Easy Bath Paint for Kids fits perfectly into little jars, and DIY Candles is one of our favorite crafts we've done recently.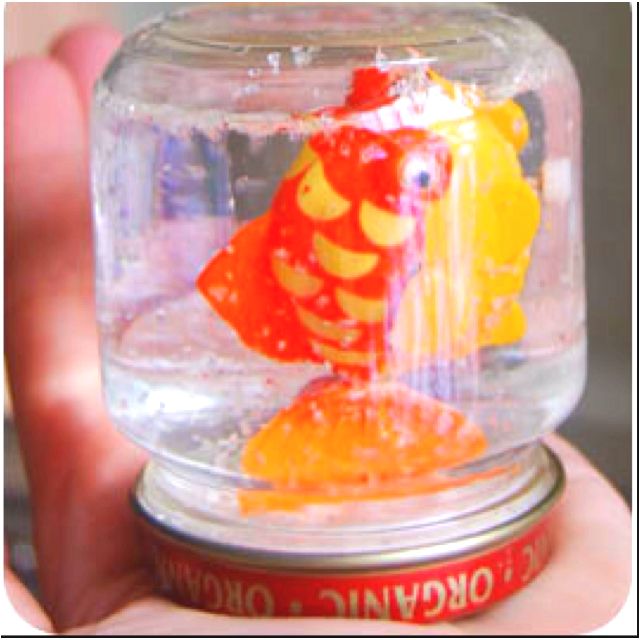 Check out our crafts page for more inspiration!
Tips for Making Baby Food Jar Crafts
When using glass jars, make sure you clean out the jar and lid thoroughly. 
Glass jars can be used in the oven if making a mini cake or pies in a jar just make sure you remove the labels.
Do not, however, put jars in the freezer, they may burst. 
Baby Food Jar Crafts
codeEmbed
Vases for Flowers
Photo by Beth Liebetrau for Apples & Onions
I love this set of paint dipped jars from Apples & Onions!  They are the perfect little vases for those white tulips. 
Try making a Wood Vase and Candle holder like Make Life Lovely did! It's totally gorgeous. 
Plant some kitchen herbs in your jars! Herbs look beautiful on kitchen counter and you'll never have to run to the store for some fresh rosemary or mint! 
Baby food jars can also be used for Planting Wheat Berries – I love this idea from See Jane Blog!
Party Favors
My kids would go crazy for this Unicorn Slime by the Best Ideas for Kids
How cute are these DIY Bubble Party Favors from Chickabug
Crafts by Courtney made these perfect Minion Party Favors
Butterfly Sippers by Stay-at-Home-ista are perfect for a birthday party and you could personalize them to any party theme! 
Desserts in Jars
We adore these Mini Cheesecakes. They look elegant but they are so easy to make! 
Gimme Some Oven shared these Mini Fruit Crisps and I can't think of a more perfect summer party dessert!
Make some Homemade Pumpkin Butter and give it to friends (or keep it all for yourself, I won't tell!)
I love these no-bake Mini Grasshopper Pies from A Pretty Life in the Suburbs
I love the idea of having Yogurt Parfaits  in mini jars like they did over at Hilldale House. They would be perfect for a baby shower or a brunch party. We recommend having a Yogurt Toppings Bar to go along with little jars of yogurt! 
As I mentioned you can bake with these jars, just remove the labels so it doesn't burn. I love these Rainbow Mini Cakes by Make Life Lovely! 
Organizing with Baby Food Jars
These mini pin cushions are from Seasoned Homemaker adorable.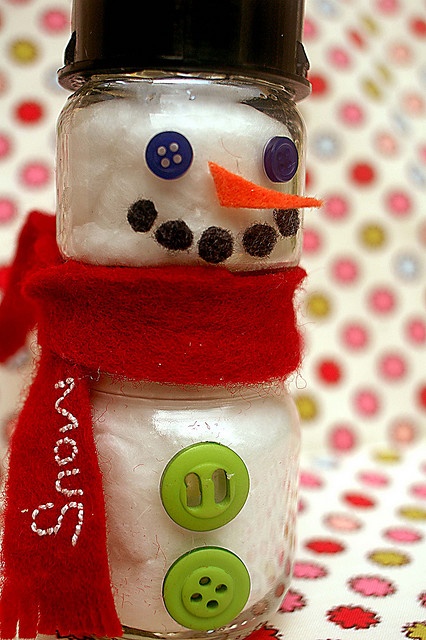 Perfect use for your baby food jars AND fabric scraps!
This under the shelf storage from Craftiness is Not Optional is, well, crafty! I love to see ways to use space that would otherwise be wasted.
This color coded crayon organizer from Monkey See, Monkey Do is awesome! 
More Useful Things
These Gel Air Fresheners by Dream a Little Bigger are so cool! I had never thought of making my own.
I love this Nail Polish Remover Jar by the genius One Good Thing by Jillee
How cute are these Picture Magnets by Oh How Crafty
These Mason Jar Oil Lamps from A Piece of Rainbow are gorgeous and you could totally make miniature versions with baby jars!
Kids Bath Paint
Easy three ingredient bath paints you can DIY in a few minutes.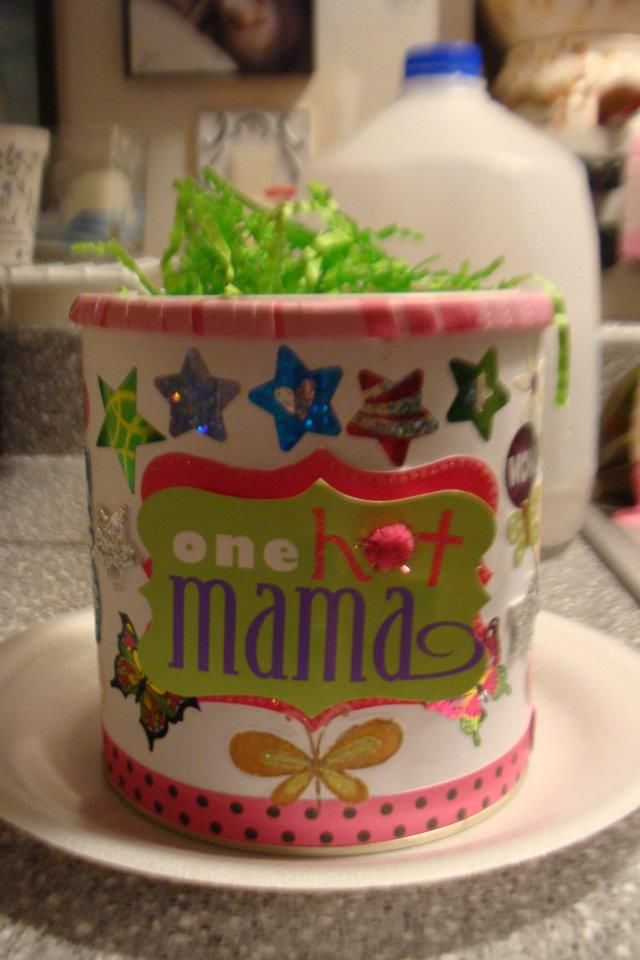 Kids and toddlers will have a blast painting during bath time and they'll even get clean in the process!
SEE THE POST
Mini jars are the perfect size to make bath paint in and the best way to store it, too! 
Holiday Crafts
These Halloween Pumpkin Jars from Make It – Love It are absolutely adorable. They can be decor or hold treats in them!
Valentines
I am impressed by these Turtle-y Awesome Valentines at Consumer Crafts. Clever and fun!
These Lego Valentines in Jars are genius. This idea could carry over for other holidays too! They'd make great Christmas gifts for friends or even be great for Easter! 
Love these simple Valentines from So Festive!
Easter
We love these Easter Candy Jars by our friend Amber at Crazy Little Projects
These colorful Topiaries with Jelly Beans in them from Sugar Tot Designs make a fun decoration or Easter gift! 
And these Bunny Jars from Making Life Lovely are so cute! All you need is paint and some white felt.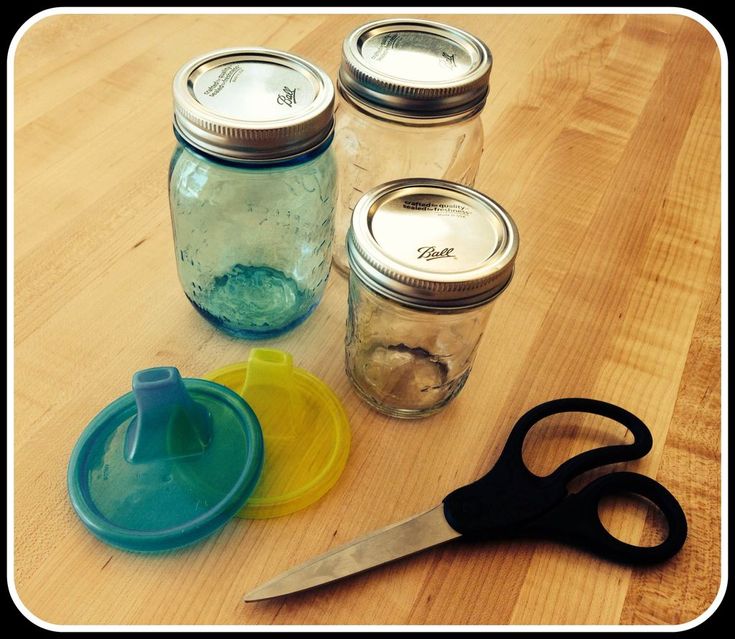 Baby Food Jar Christmas Crafts
Baby food jars are perfect for Christmas crafting because they are the perfect small size for DIY gifts! Try making some Christmas neighbor gifts or DIY ornaments with your little jars!
DIY Candles
How to make DIY candles in baby food jars with soy wax and essential oils. These candles make great Christmas neighbor gifts or party favors!
SEE THE POST
Making your own candles is easier than you think. We love these for neighbor gifts! 
This Cranberry Body Scrub gift idea from Alicia Costa is so smart and I imagine it smells really good! I have this on my list of baby food jar Christmas crafts for this year. Watch the full tutorial on Youtube. 
My kids would love decorating these Christmas Treat Jars from Amber at Crazy Little Projects.
These easy Mason Jar Lid Ornaments from Salvage Sister could easily be made with baby food lids! 
 This Luminary Advent Calendar from our friend Taryn Whitaker Designs is ALL THAT.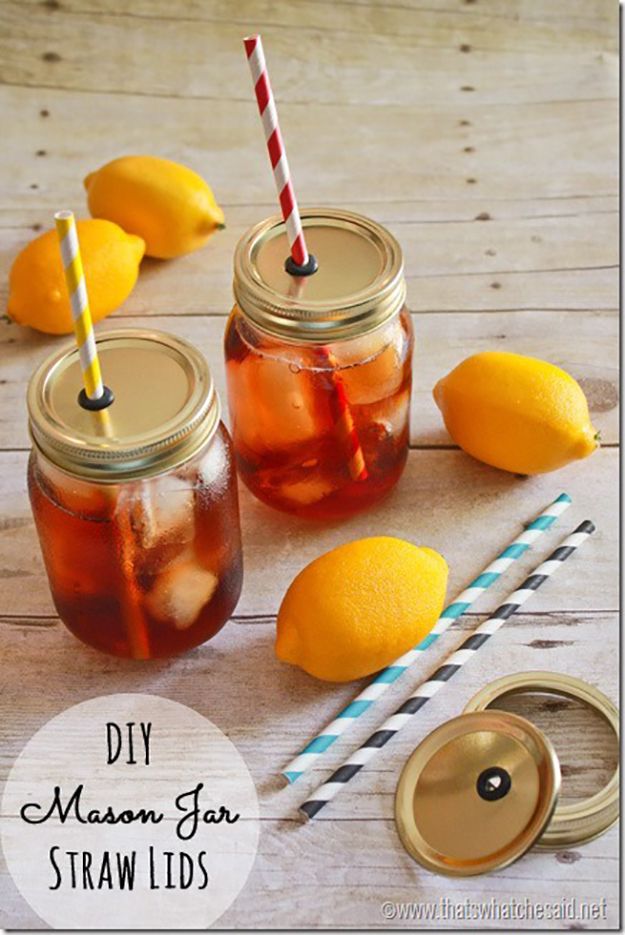 So classy and creative! 
This snow globe made out of a jar by Craftaholics Anonymous is so awesome! You could make a bunch of these and give them out as neighbor gifts. 
Upcycled Home Decor
I cannot get over this Chandelier by Mother Earth Living.
Or make these Dyed Glass Luminaries from Inspired by Familia – how great would they be out on the patio for summer? 
How creative are these Foam Lighthouses from Crafts by Courtney? They would be perfect in a beach house or if you have a nautical vibe going on in your home decor! 
That's it! All of these crafts are really clever.  I'm feeling very inspired. You will probably be seeing more baby food jar crafts here at Pretty Providence. Happy eating to babies everywhere!
Pro Tips
When cleaning out the jars, make sure you remove the baby food labels while they're wet. It's much easier to remove then.
Glass jars can be put in the oven, just make sure the labels are already removed.
Do not put jars in the freezer, glass can break when frozen.
Acrylic paint works best when painting glass.
Which baby food jar crafts are your favorite?  If you make one, share your creations by tagging us on Instagram!
This post was originally published in August 2013 and has been updated with new ideas, photos, a video and more detailed information.
Reader Interactions
The deputy announced the threat of a shortage of tin lids for cans - RBC
www.adv.rbc.ru
www.adv.rbc.ru
www.adv.rbc.ru
Hide banners
What is your location ?
YesSelect other
Categories
Euro exchange rate as of October 22
EUR CB: 59.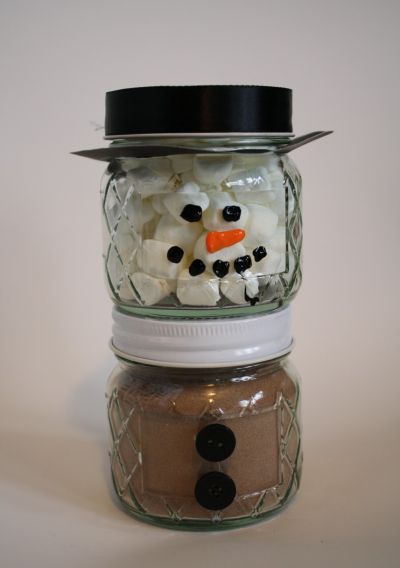 84 (-0.6) Investments, 21 Oct, 16:15
Dollar exchange rate on October 22
USD Central Bank: 61.2 (-0.31) Investments, 21 Oct, 16:15
Russia launched a rocket with the first Internet satellite - an analogue of Starlink Technology and media, 23:41
Makhachev - Oliveira. Online championship fight of a Russian UFC fighter Sports, 23:40
Minakov called the possible reasons for the sensational defeat of Yan at the UFC Sports, 23:39
www.adv.rbc.ru
www.adv.rbc.ru
Sterling knocks out Dillashaw to retain UFC title Sports, 23:22
Kherson region authorities reported problems with the Internet Technology and media, 23:21
One person was injured after a fire at a gunpowder factory in Perm Society, 23:21
O'Malley admired Ian's punches in their fight at the UFC tournament Sports, 23:18
How to stay in demand as a specialist?
Master one useful skill every week with the RBC Pro Development Program
Learn more
Zelensky urged the world to hit the Kremlin if Russia attacks Bankova Politics, 23:13
Ian sensationally lost to O'Malley and lost his chance to fight for the UFC title Sports, 22:49
Rogov announced the arrest of the head of the Motor Sich plant for treason Politics, 22:41
How to build a private house in one click: where to start RBC and Dom.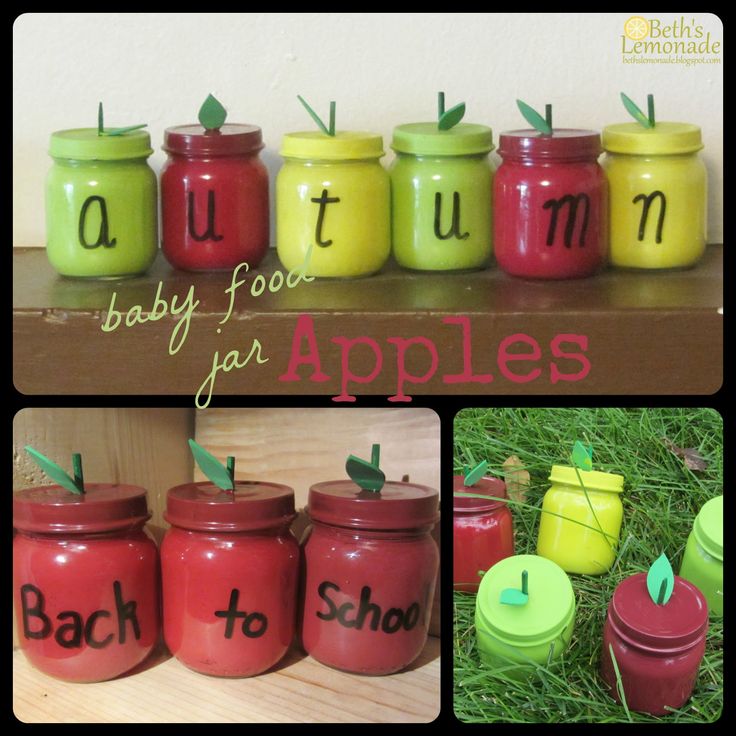 RF, 22:40
SCMP found out who could be the next Chinese Foreign Minister Politics, 22:28
Beglov came to the unit with the words "who is on the front line, who is the governor" Politics, 22:12
Vyalbe appreciated the decision to suspend Russian skiers Sport, 22:01
www.adv.rbc.ru
www.adv.rbc.ru
www.adv.rbc.ru
Tinplate is not produced in Russia, and supplies from the EU are prohibited by sanctions. If an alternative is not found, a number of baby food manufacturers will be forced to stop work, said deputy Sergei Lisovsky an appeal to the Minister of Industry and Trade, Deputy Prime Minister Denis Manturov, in which he asked him to increase state support for the production of tinplate in Russia.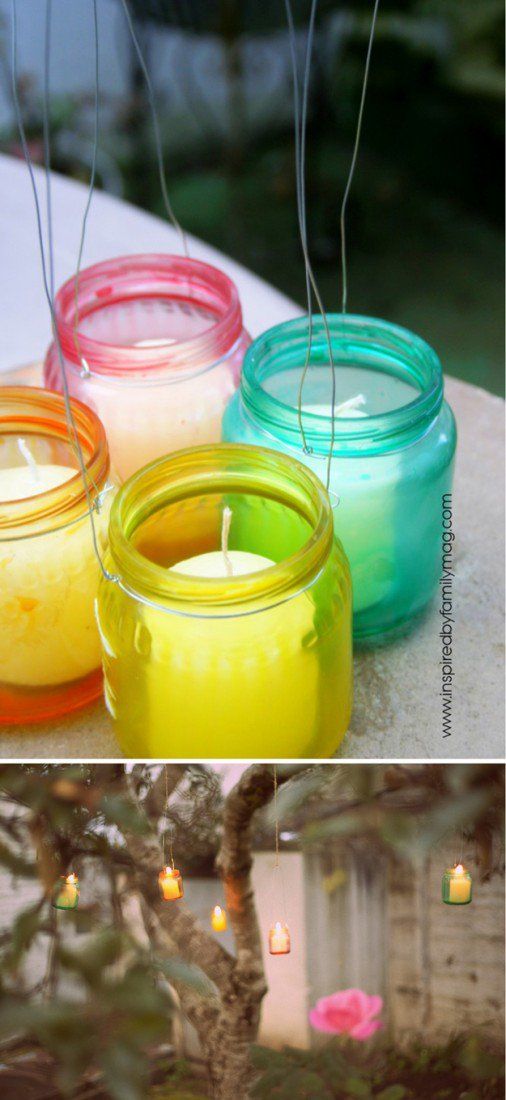 RBC has a copy of the document. Lisovsky confirmed sending the appeal to Manturov.
Lisovsky writes that until 2022, for the production of baby food in jars in Russia, lids from foreign manufacturers (Silgan, ThyssenKrupp and others) were used, but the EU, with the fifth package of sanctions, banned the import of tin products into the country.
In the letter, the parliamentarian mentions a Russian manufacturer of tin lids LLC "Plant of Packaging Products TOKK in Ramenskoye", which, according to Lisovsky, buys raw materials in Serbia and Turkey. Due to the cessation of supplies from the EU, "the capabilities of the manufacturers available in Russia to meet the requirements of all customers do not seem to be sufficient," he points out.
www.adv.rbc.ru
The deputy asks Manturov to consider the possibility of allocating additional state support for the production of tinplate in Russia, "as well as the development of alternative procurement channels from foreign manufacturers from states that are not hostile.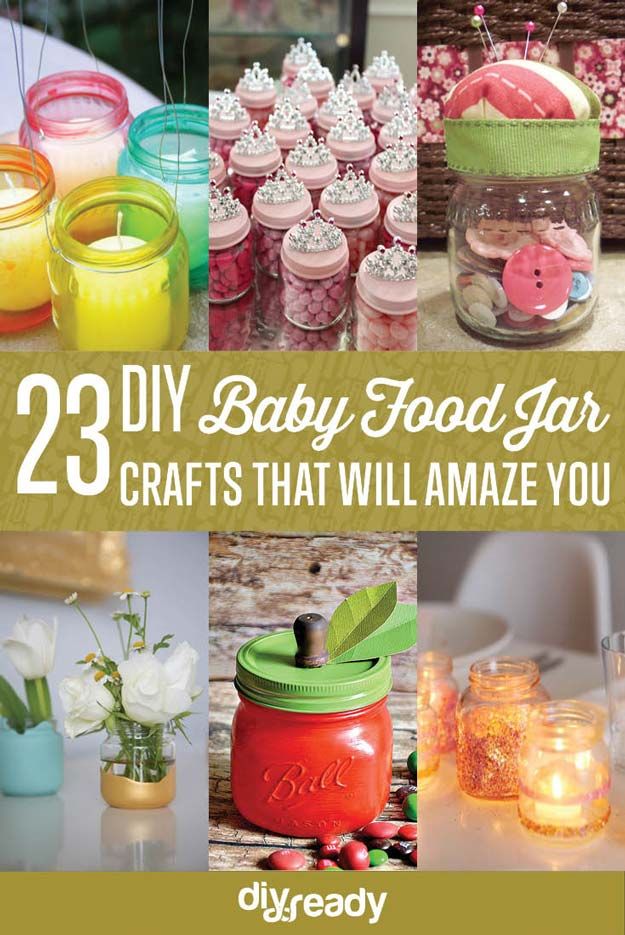 "
www.adv.rbc.ru
Lisovsky confirmed to RBC that the letter had been sent to Manturov and said that there was a risk of stopping a number of production facilities if no alternatives to European suppliers were found.
"Yes, indeed, the so-called tinplate, unfortunately, is not produced in Russia, it is a raw material for the manufacture of lids for many food products for packaging, in particular for baby food, and a number of factories that produce baby food will have to stop if no alternative is found," he said.
"This letter has not yet been received by the Russian Ministry of Industry and Trade. It will be considered when it is received by the department in the prescribed manner," the Ministry of Industry and Trade told RBC.
According to SPARK, TOKK Packaging Products Plant LLC was registered in 1998. The co-owners are Natalya Medvedeva and Tatyana Medvedeva, they own 49 and 51% respectively. The leaders are Elena Stoyanova and Andrey Vorontsov.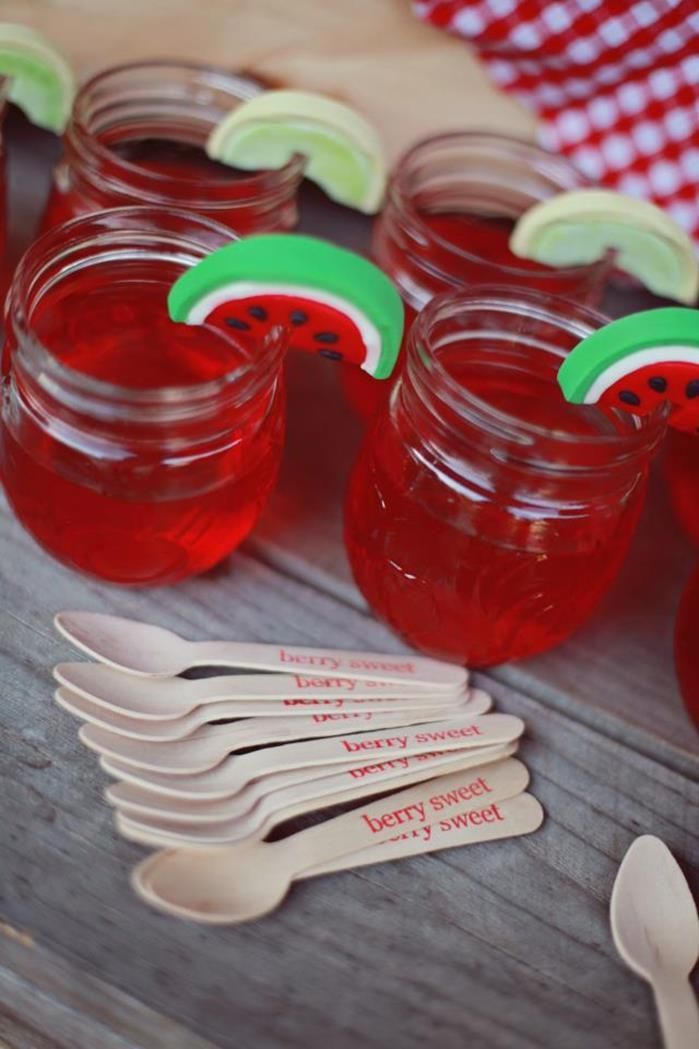 The company's website says that it specializes in the production of packaging from aluminum, tin and plastic, it purchases the main raw materials in Western Europe: Germany, Holland, Belgium, Italy.
In May, the Federal Agency for Fishery reported a shortage of tinplate for cans. The supply of raw materials to Russia has declined "due to the new economic conditions." Before the start of the military operation in Ukraine, factories usually purchased material in Europe, Japan, China, as well as within the country, but after the imposition of sanctions, imports became possible only from China, German Zverev, president of the All-Russian Association of Fisheries Industry (VARPE), told Izvestia.
The Ministry of Industry and Trade then said that the increased demand for tinplate could be met by increasing its output in Belarus, whose enterprises at that time had a low load. The department reported that it had agreed to build cooperation chains with Minsk.
Do-it-yourself candlestick from a jar from baby food
Today, there is electricity in every home and there is no need to constantly use candles.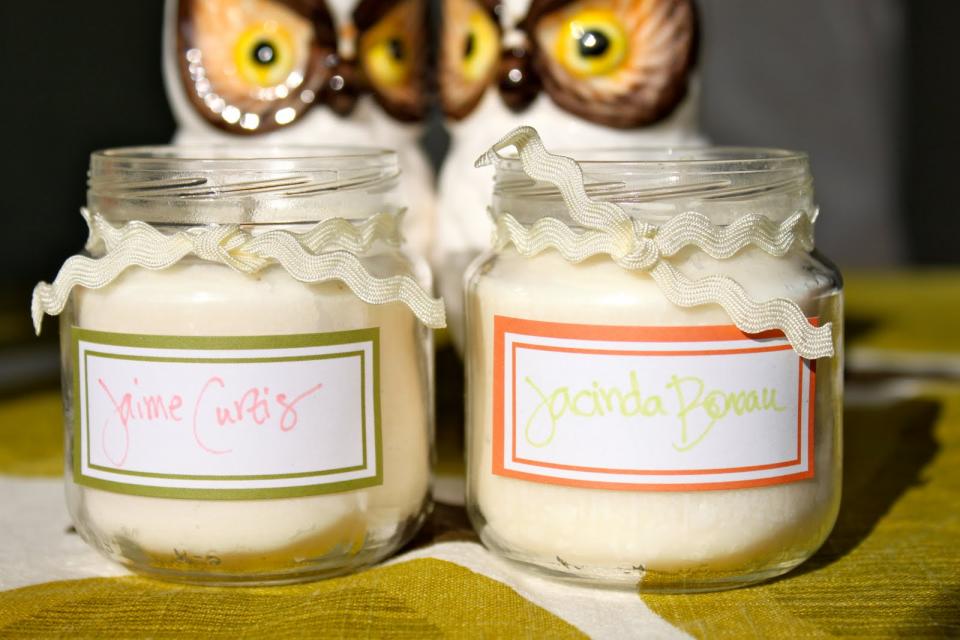 But they remain popular in various countries and the manufacturing industry is constantly evolving. Today, candles symbolize the holiday, help create a romantic atmosphere, aroma candles soothe, are used as decorative elements, and most importantly, they bring coziness and comfort to the house. Candlesticks can now be seen in a wide variety of materials, sizes and colors. Sometimes such creations cost a lot of money, and if you want to make something fabulous and unusual on your own, then today we will tell you how to make a candlestick from a jar with your own hands.
Consider several options
If you have several glass jars in stock, then you will definitely choose several options for yourself. Jars of baby food or spices look very good, you can make a whole series of candlesticks of the same size. You can use a candle holder or pour wax inside and add various ingredients for fragrance and decoration.
Here, for example, is a chandelier made from such small jars.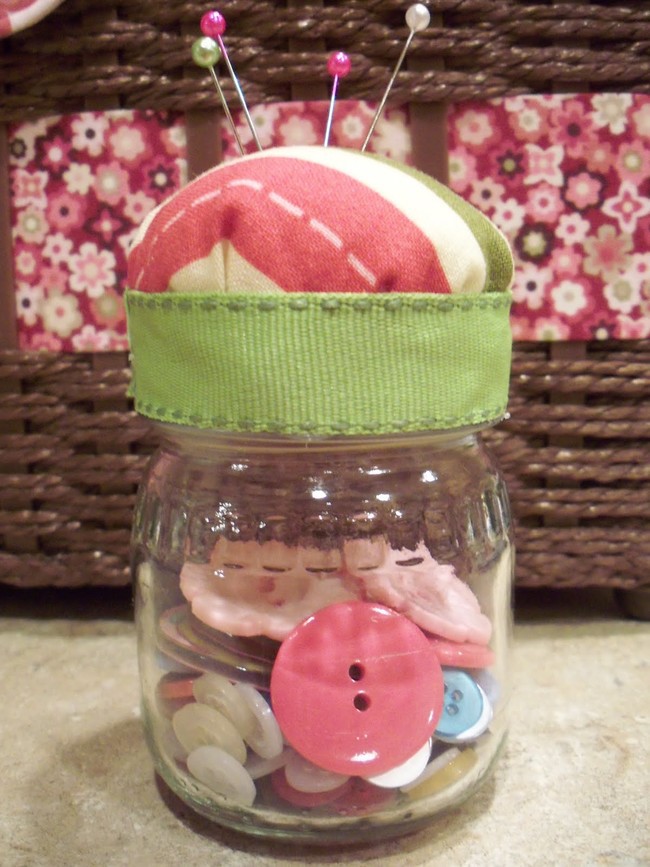 For manufacturing, the most common materials are required, you can see an example of manufacturing in the photo.
Or these lanterns, they will be a good decoration for the restaurant.
For the stability of the candle inside the candlestick, you need to add sand, grains to the bottom, with the addition of small gravel and salt it will also look good.
These lamps will fit well into the interior of the gazebo.
Winter version of the candlestick. Salt was poured tightly at the bottom, the top was decorated with twine, and you're done.
Just color illustrations can be added.
Small glass cups instead of jars are also a good option.
And to make such a magic candle with your own hands, you will need:
wax;
wax warmer;
wooden stick;
aroma oils;
dye;
wick;
jar.
Cut the wax into small pieces and set to warm up in a water bath.
Stir the wax well until all the pieces are completely dissolved and add various aroma oils and dyes. You can add spices, such as cinnamon or star anise.
Various decorative elements can be added to the sides of the jar.
The wax hardens very quickly, so pour it into the mold immediately.
We fix the wick with a stick and hold it carefully. All details can also be fixed with wax. When the wax has completely cooled, you can remove the top mount and cut off the excess thread.
To make multi-colored layers, you need to wait until each filled layer hardens, only then pour the next one.
Small jars do not need much decoration, their shape gives an unusual look anyway.
It all depends on your mood, you can come up with different decorations on different topics.
Here, for example, the beauty of the sea with the help of an ordinary semolina.