Baby food shrimp recipe
How to Cook Shrimp for Babies
Jump to Recipe
Serving shrimp to babies can be tricky. Follow these cooking tips, serving suggestions, and healthy recipes.
Jump to:
When to introduce
Is shrimp safe for babies?
Health Benefits
Shrimp Buying Guide
How to Cook Shrimp for Babies
How to Serve for Baby Led Weaning
Frequently Asked Questions
Additional Resource
How to Cook Shrimp For Babies
When to introduce
Shrimp can be offered to babies as soon as they're ready to start solids, usually around 6 months. It's important to remember that your baby is unique and that rather than going by the calendar, you need to make sure your baby is DEVELOPMENTALLY ready to start solids.
If you're unsure, be sure to grab my FREE handout!
Is shrimp safe for babies?
Its chewy and rubbery texture makes it hard for babies to handle and can lead to choking. But that doesn't mean that you should avoid it all together, especially if your family enjoys shrimp or any other shellfish for that matter.
But be sure to cook the shrimp properly and serve in an age-appropriate way, which I am about to show you.
Also, shrimp and other shellfish are one of the top allergens, and if you were told to wait until around 2-3 years of age to introduce them, this is outdated advice! 
The current recommendation is to introduce highly allergenic foods EARLY and OFTEN. By doing so, you can dramatically reduce the risk or actually help prevent the development of food allergies.
When first introducing, start with a small amount. Be sure it's the only new food on your baby's plate so that if there is an allergic reaction, you will know what caused it.
Serve it at home early in the day so you can monitor your baby for any reaction(s) and get medical help if necessary.
Note: If your baby is allergic to shellfish, it doesn't necessarily mean they will be allergic to finned fish, as well.  Same goes for different types of shellfish. Therefore, be sure to introduce all new fish and shellfish one at a time, just like you would tree nuts.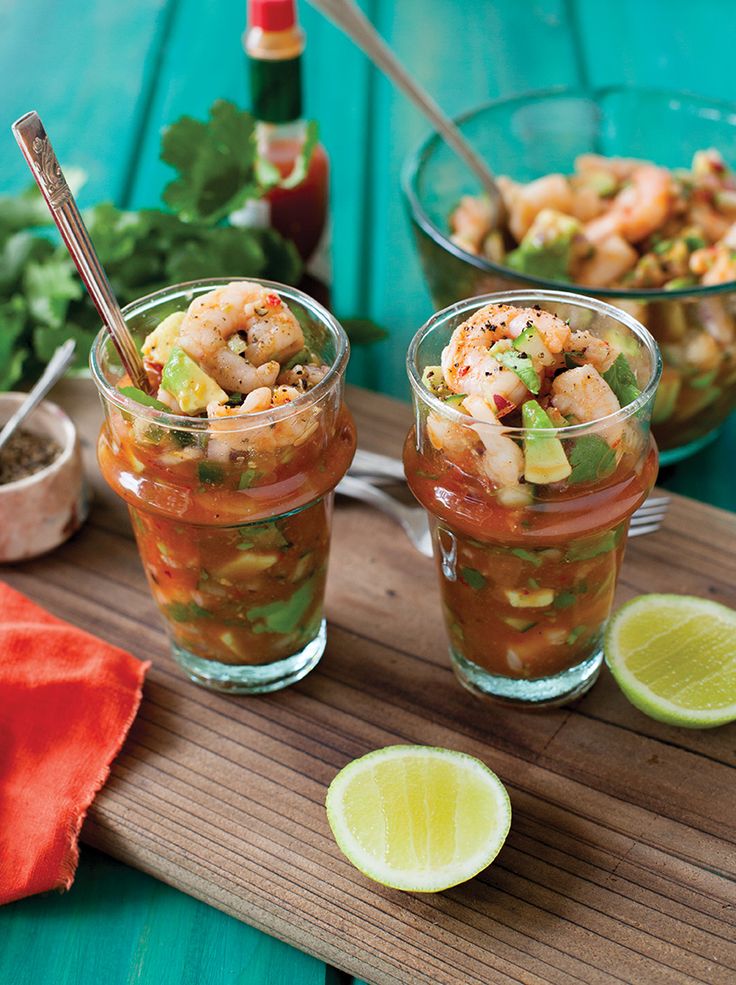 Health Benefits
Shrimp is a great source of protein as well as nutrients that support brain development, including omega-3 fatty acids, B12, and choline. It is also lower in mercury compared to other fish and shellfish.
However, enjoy in moderation as it is high in sodium. And shrimp are oftentimes treated with chemicals and antibiotics.
Here's a list of best shrimp to purchase along with other seafood. 
Shrimp Buying Guide
I don't know about you, but with so many choices, buying shrimp can be quite confusing! So I hope this is helpful. 
Wild-caught vs. Farmed Shrimp
Let's talk about safety first. Farmed shrimp are grown in aquaculture ponds that require antibiotics and chemicals to control bacterial growth. They're also injected with antibiotics and hormones.
Wild-caught shrimp are free from any of these.
However, the method by which shrimp are caught poses a threat to the wild fish populations and the overall ecosystem.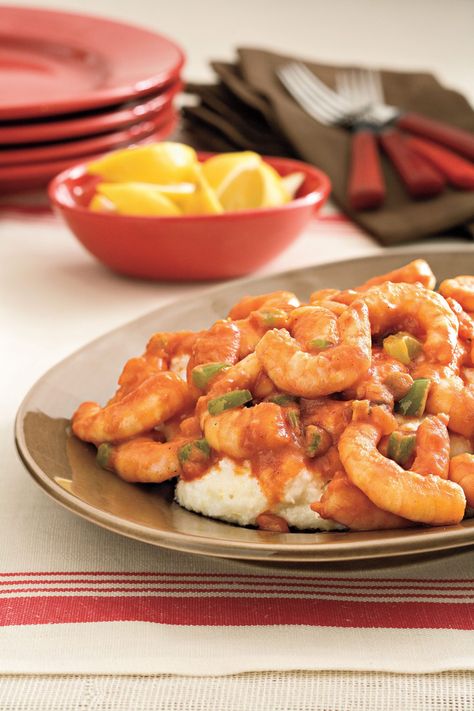 Something I learned during my research is that wild-caught US shrimp are the most highly regulated and harvested in a way that does not disturb their natural environment. They are also caught without using slave or forced labor, which is the case for many of the countries supplying shrimp.
All this to say, both types of shrimp have their benefits and flaws. The main takeaway is to enjoy shrimp with your family, including your baby.
But do strive for variety by enjoying other sustainable seafood that are available in your region. If possible, buying directly from local fishermen is always the best idea.
Fresh vs. Frozen
I personally purchase frozen. Here's why. Most local grocery stores sell defrosted shrimp. While it may seem convenient, shrimp are highly perishable and once thawed, the quality and texture start to decline.
And there's no way of knowing how they were thawed or for how long. After sitting for a couple of days, they become mushy and oftentimes that's when they go on sale.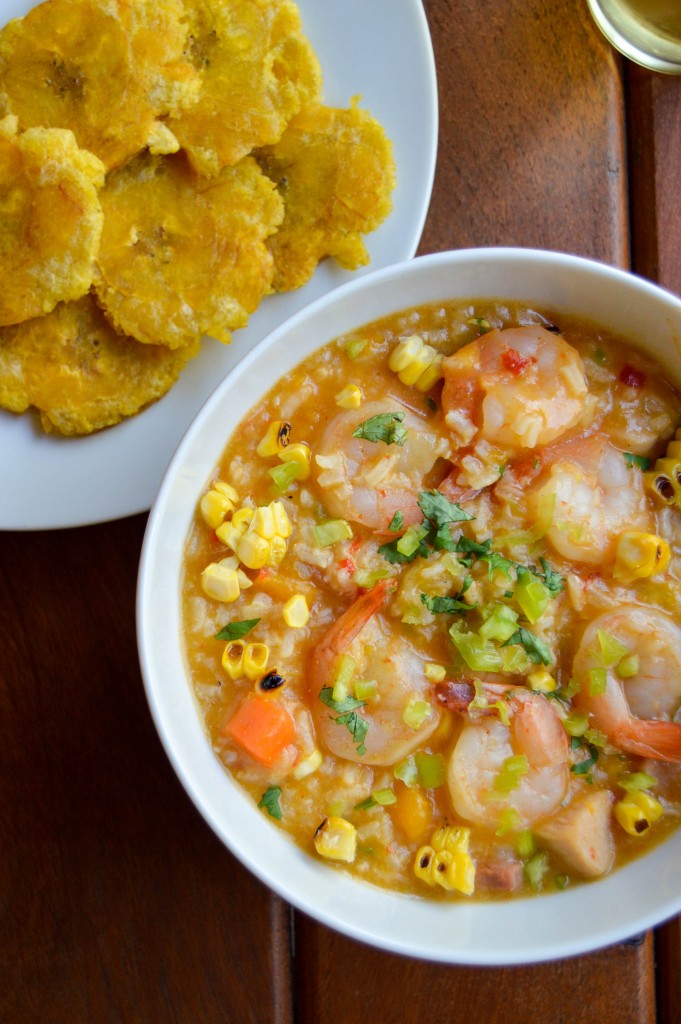 Frozen shrimp are sold either in block form or individually quick frozen (IQF). I buy the latter. I've learned that they are frozen shortly after being harvested and this process best preserves moisture, texture, and flavor.
It also allows me to thaw just what I need rather than having to thaw the entire package. Just make sure "shrimp" is the only ingredient listed.
What's the best size?
A shrimp's size is measured by the number of individual shrimp it takes to make up a pound. The smaller the number, the bigger the shrimp.
So 16/20, which is what I usually get, means there are 16-20 shrimp in a pound. Ignore labels like medium and jumbo as they're not standardized and can vary greatly depending on the seller.
Head on or off?
Purchase headless, unless you can get your hands on live shrimp. The head contains enzymes that break down shrimp flesh once they die, resulting in a mushier texture.
Shelled?
Shells help seal in flavor and keep the shrimp moist.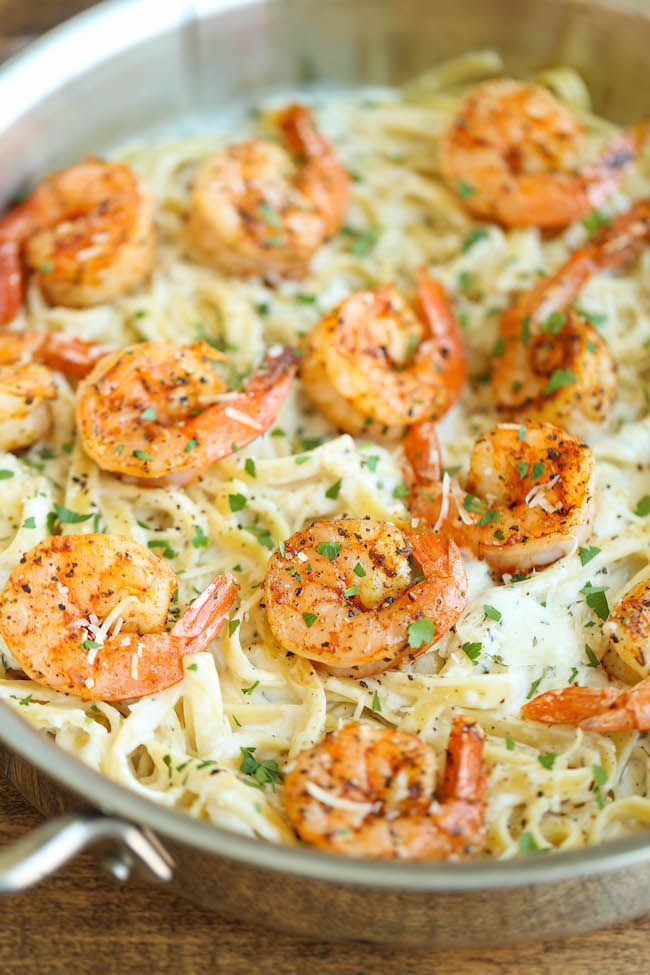 However, it's a bit inconvenient to handle, isn't it? If you're adding to dishes, like pasta, rice, etc., I say purchase easy-to-peel or shelled. But if you're grilling and serving on its own, shell-on is the better option. 
How to Cook Shrimp for Babies
Here are the top four methods
Steamed
This is my favorite way to cook shrimp for babies.
Insert a steamer basket into a large pot. Fill with water to just below the steamer basket. Bring water to a boil.
Add shrimp to the pot and cover with a lid. Reduce heat to low and steam for 4-5 minutes.
Sauteed
Heat skillet over medium-high heat. Add olive oil or butter and once it begins to shimmer add the shrimp.
Once they start to turn pinkish on the bottom and curl, about 2-3 minutes, flip them over. Finish cooking until pink, opaque, and curled into a loose "C" shape, about 1-2 minutes. Immediately transfer to a plate to prevent overcooking. 
Broiled
Turn the broiler on.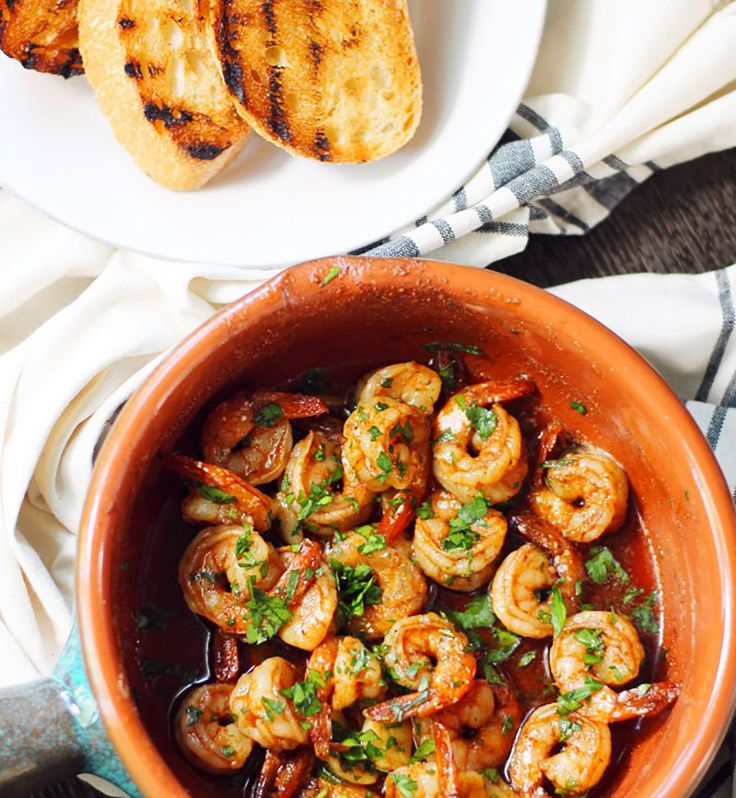 Line a baking sheet with parchment paper or a baking mat and place shrimp on top in a single layer, making sure there's space in between so they don't touch.
Place on the top oven rack and broil for 2-3 minutes.
Baked
I personally love making shrimp cakes as they make for a wonderful finger food for babies and freeze beautifully! 
Here's a recipe you can try that is well-loved by many families around the world!
Boiled
While this is a common way to cook shrimp, I personally don't recommend it as it's so easy to overcook the shrimp. Not to mention, you can lose some of the shrimp flavor in the boiling water.
How to Serve for Baby Led Weaning
Once you've cooked the shrimp using any of the methods mentioned (except the cakes), be sure to finely mince and fold into foods.
By 8-9 months of age, your baby will be able to pick up small pieces. However, its tough texture makes it hard to chew so continue to finely chop or shred.
Here are some suggestions:
Combine with mashed avocado and serve with a spoon or spread onto toast
Combine with mashed beans (pictured: white beans) with herbs/spices (pictured: cumin and cilantro)
Shrimp Cakes
Add to oatmeal with vegetables (can shape into balls or fingers)
You can also add to family meals like this seafood paella (recipe from my One Pot Meals cookbook).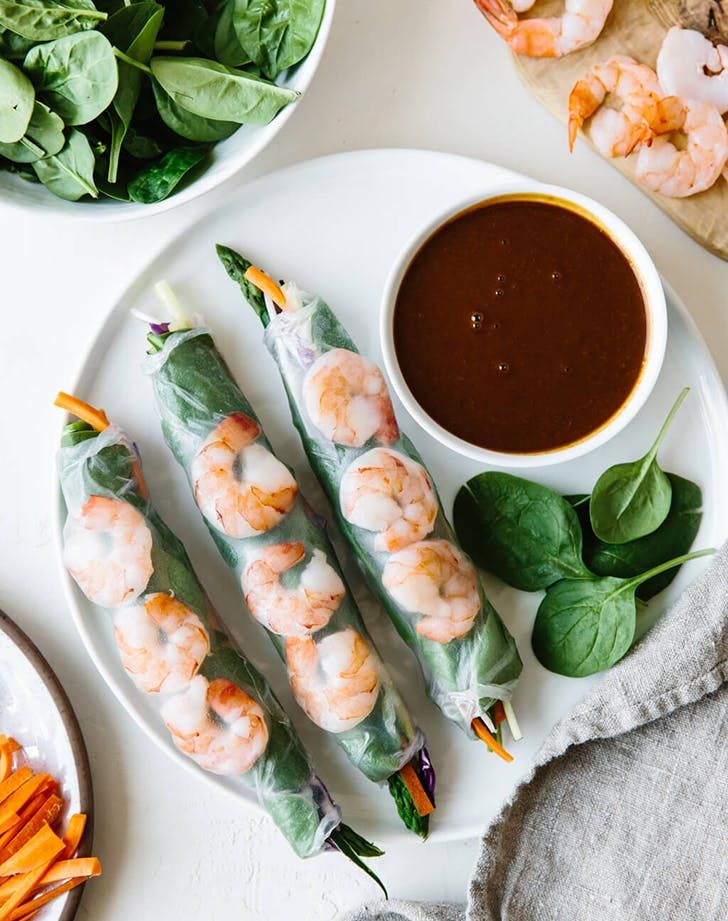 Frequently Asked Questions
What's the best way to thaw shrimp?
If you're planning ahead, thaw in the fridge overnight. But if you need a quick fix, take out of the bag and place in a bowl under COLD running water. They'll be ready in just a few minutes! Warm water will alter their texture.
If you don't want to let the water run, simply place in a bowl of cold water. It will take about twice as long using this method. Be sure to dry them on a paper towel before cooking
How do I know when shrimp is done cooking?
Here's a general rule:
"U" shape means it's underocoked
"O" shape means it's overcooked
"C" shape means bingo! Perfectly cooked shrimp
How can I properly store cooked shrimp?
Transfer to an airtight container and keep in the fridge for up to 3 to 4 days.
Additional Resource
Are you:
getting ready to start or at the beginning stage of introducing solid solids and feeling overwhelmed?
stuck on purees and having a really difficult time transitioning to table food?
or tired of serving the same foods on repeat and want to offer more variety of foods to your older baby or toddler?
Here's my 3 MONTH Baby Led Feeding Journey Program!
It's a complete roadmap that would show you through daily videos and photos of what foods and how to serve them to your baby AND the rest of the family at the same time.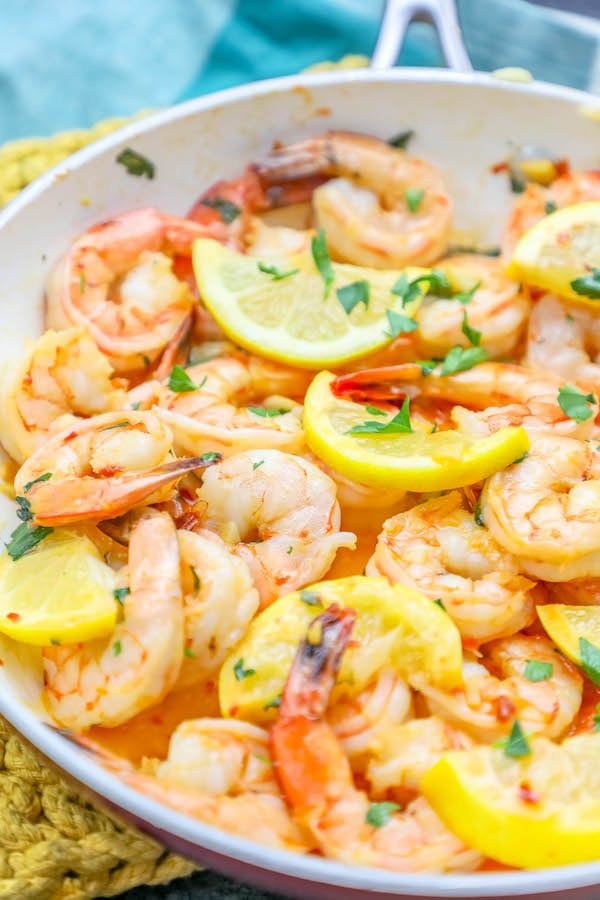 Everything you need to know all in one place! 
Do you want to minimize picky eating and set a solid foundation for a lifetime of healthy eating habits?
Check out this 3 month mastering self-feeding program! It's the closest thing to me being in your kitchen
If you want to learn how to prepare other specific food(s), check out my How To Series!
How to Cook Shrimp For Babies
Serving shrimp to babies can be tricky. Follow these cooking tips, serving suggestions, and healthy recipes.
5 from 2 votes
Print Pin
Prep Time: 5 minutes
Cook Time: 5 minutes
Total Time: 10 minutes
Servings: 6
Author: Min | MJ and Hungryman
▢ 1 pound (16 oz.) medium to large shrimp, fresh or thawed, if frozen
▢ 2 tablespoons oil or butter (if sauteeing or broiling)
Steamed
Insert a steamer basket into a large pot. Fill with water to just below the steamer basket. Bring water to a boil.

Add shrimp to the pot and cover with a lid. Reduce heat to low and steam for 4-5 minutes, until they curl and turn pink. Turn once halfway through to ensure even cooking.
Sauteed
Heat a large pan over medium high heat and add oil or butter. Swirl the pan around to coat the surface.

Once it begins to shimmer add the shrimp. Flip when they turn pinkish on the bottom and curl, about 2-3 minutes. Finish cooking until pink, opque, and curled into a loose "C" shape, about 1-2 minutes. Immediately transfer to a plate to prevent overcooking. 
Broiled
Turn the broiler on. Line a baking sheet with parchment paper or a baking mat and place shrimp on top in single layer, making sure there's space in between so they don't touch.

Place on the top oven rack and broil for 2-3 minutes.
Once cooked, be sure to finely mince.
Will keep in the refrigerator for 3-4 days.
Calories: 106kcal | Protein: 15g | Fat: 5g | Sodium: 90mg
Course Main entree
Cuisine American
Tried this Recipe? Tag me Today!Tag me @KidFriendly.Meals today!
Shrimp for Babies - First Foods for Baby
Warning
Shellfish is a common cause of food poisoning and because the immune systems of young babies are not fully developed, infants are more at risk. Shrimp is also a major choking risk. If you want to introduce shrimp to your baby or toddler take care to source it carefully, cook it thoroughly, and cut it into age appropriate pieces to reduce the choking risk.
When can babies eat shrimp?
Technically shrimp may be introduced as soon as your baby is ready to start solids. However, you may want to wait until your baby's first birthday to serve shrimp with any regularity. Their chewy, slippery texture can be tough for babies to break down, plus the crustaceans are naturally high in sodium, which in excess, is not healthy.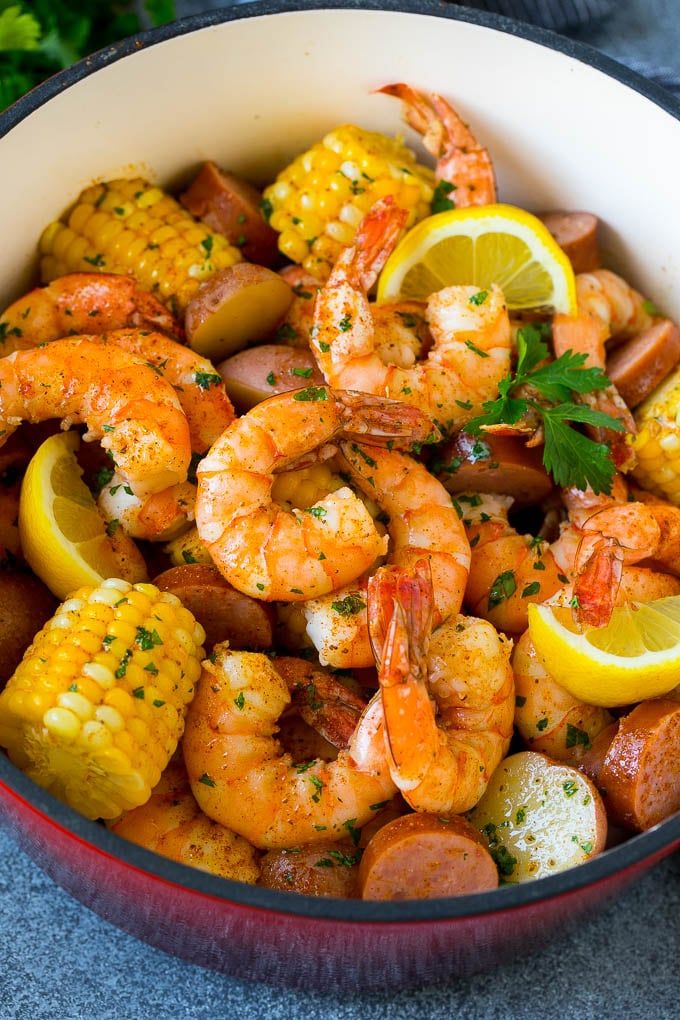 Shrimp are a popular ingredient in cooking around the world, but the global shrimp market is not without its flaws.
Recommended Guide: Best & Worst Fish for Babies
Is shrimp healthy for babies?
Yes—in moderation. Fresh or frozen shrimp are an excellent source of protein, plus they offer omega-3 fatty acids to help strengthen your baby's growing cells. The crustaceans also contain plenty of essential nutrients: vitamin B12 and choline to support brain development; selenium to power the immune system and thyroid; and zinc to fuel growth. A bonus: shrimp tends to be lower in mercury than lots of other fish.1
That said, it's best to serve shrimp in moderation for a couple of reasons. First, shrimp is packed with sodium: a single serving contains 150 milligrams—that's about 75 percent of the recommended daily sodium for babies under 12 months of age.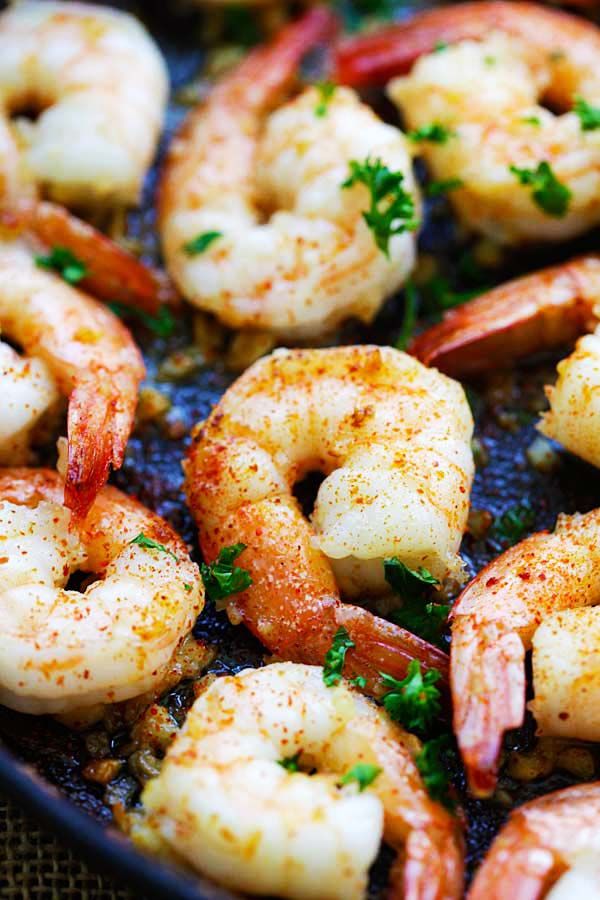 2 3 4 Second, shrimp is often treated with antibiotics and chemicals to retain color, increase moisture, reduce spoilage, and guard against disease on fish farms.5 6 7 8
If these considerations give you pause, rest assured there are plenty of healthy, sustainable shrimp on the market. As a general rule of thumb, fresh or frozen whole, shell-on shrimp purchased during their peak season (yes, shrimp are seasonal—just like vegetables!) will likely pose fewer problems… just ask your fishmonger to be sure. They love to talk fish!
When purchasing shrimp from a freezer case, read the labels and try to opt for a reliable source just as you would with all your food. Check out the Seafood Watch, a widely respected go-to resource by the Monterey Bay Aquarium, for its list of shrimp to buy and avoid, or keep an eye out for certifications on pre-packaged shrimp from industry watchdog groups like the Global Aquaculture Alliance or the Aquaculture Stewardship Council.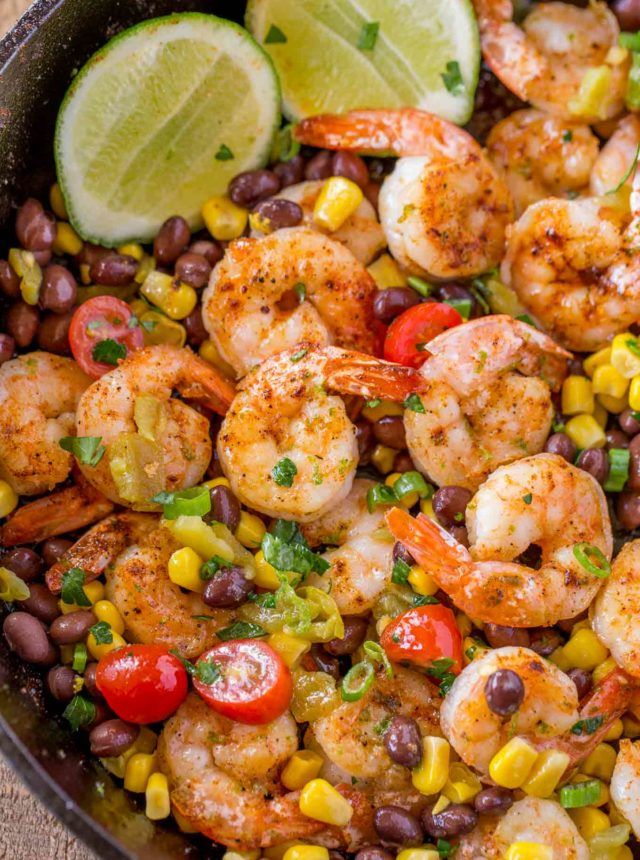 9 10 11
Note: Shrimp is associated with human trafficking and forced labor in fisheries that supply Costco, Walmart, and other global retailers.12 13 Finally, wild-caught shrimp often results in damage to ocean habitats and large amounts of bycatch—the fish, turtles, and other sea creatures that are caught in trawlers that fishermen use to scoop up large quantities of the crustaceans at once.14
Is shrimp a common choking hazard for babies?
Yes. The rubbery texture of shellfish can present a risk for babies and toddlers especially when served whole. To minimize the risk, mince into other foods or slice very thinly. As always, be sure to create a safe eating environment and stay with in an arm's reach of your child at meal time.
For more information, visit our section on gagging and choking and familiarize yourself with common choking hazards.
Is shrimp a common allergen?
Yes. Shrimp is a type of shellfish, which are among the most common food allergens and babies with shrimp allergy are more likely to experience reactions to other shellfish in the crustacean (crawfish, crab, lobster, shrimp) and, to a lesser degree, mollusk (clam, mussel, octopus, oyster, scallop, snail, squid) families.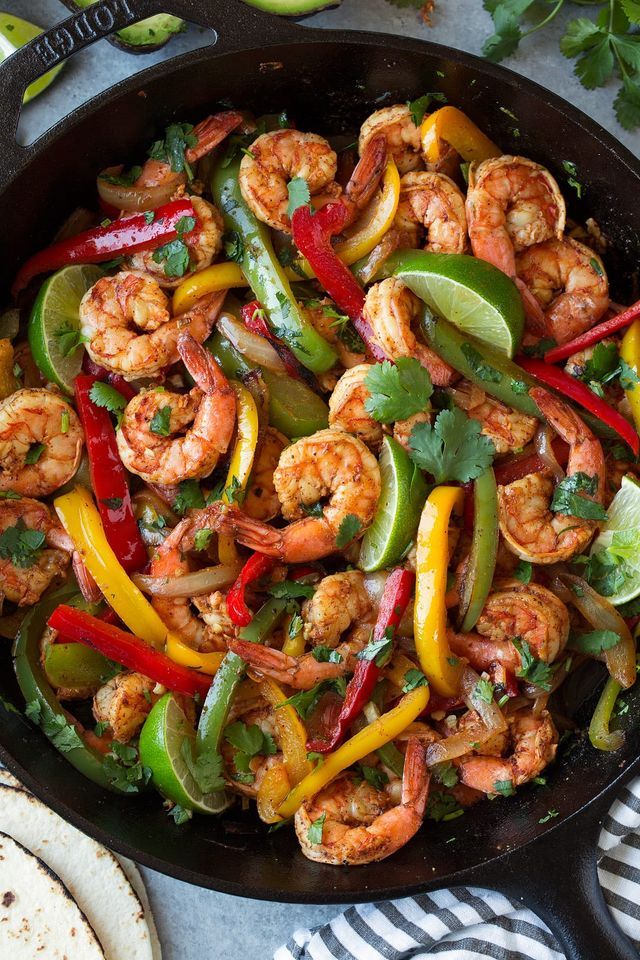 15 16 Shrimp also commonly contain preservatives with sulfites, which some individuals are sensitive to.17 If you have a family history of seafood allergies, or suspect your baby may be allergic to shellfish, consult an allergist before introducing shrimp.
Interestingly, shellfish allergy commonly develops in adulthood, and for those who develop it in childhood, most will not outgrow it.18 As you would do with all new allergens, introduce shrimp by serving a scant quantity, and watch closely. If there is no adverse reaction during the first couple of servings, gradually increase the quantity over future meals.
Note: Being allergic to shellfish doesn't automatically mean that your little one will also have a finned fish allergy, as they are not closely related.19 However, you may need to be careful about the risk of shellfish proteins contaminating finned fish prepared outside of the home, as they are often prepared in the same kitchens.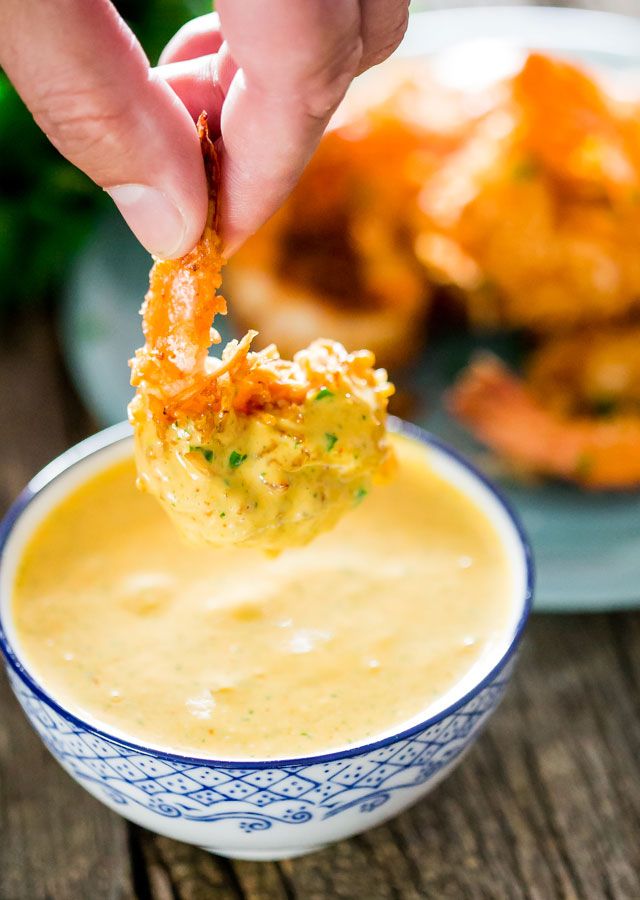 How do you prepare shrimp for babies with baby-led weaning?
Every baby develops on their own timeline, and the suggestions on how to cut or prepare particular foods are generalizations for a broad audience. Your child is an individual and may have needs or considerations beyond generally accepted practices. In determining the recommendations for size and shape of foods, we use the best available scientific information regarding gross, fine, and oral motor development to minimize choking risk. The preparation suggestions we offer are for informational purposes only and are not a substitute for child-specific, one-on-one advice from your pediatric medical or health professional or provider. It is impossible to fully eliminate all risk of a baby or child choking on any liquid, puree, or food. We advise you to follow all safety protocols we suggest to create a safe eating environment and to make educated choices for your child regarding their specific needs. Never disregard professional medical advice or delay in seeking it because of something you have read or seen here.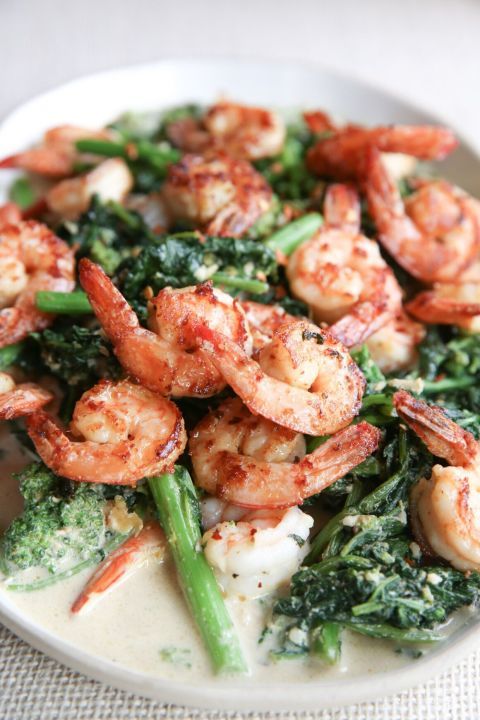 6 to 9 months old: Consider waiting. The chewy, slippery texture of shrimp can be tough for babies to break down. If shrimp is an important part of your family food culture, consider offering thinly sliced (lengthwise) or minced cooked shrimp, with the shell and tail removed. Serve the shrimp on its own or fold into other foods for your baby to scoop up with their hands. Alternatively you can offer shrimp cakes (see recipe). While it is more of a choking risk than other foods, you may serve large prawns to let baby gnaw and munch on. If baby is able to bite through the whole prawn, remove it and proceed to the next age bracket for how to prepare.
9 to 12 months old: If your child has established chewing and spitting skills, go ahead and offer finely shredded shrimp (on its own or folded into other foods). Avoid cutting whole shrimp in a way that retains its cylindrical shape. To err on the side of safety, slice the shrimp lengthwise (butterfly it) and then again into smaller pieces so the shape is no longer round (see photo).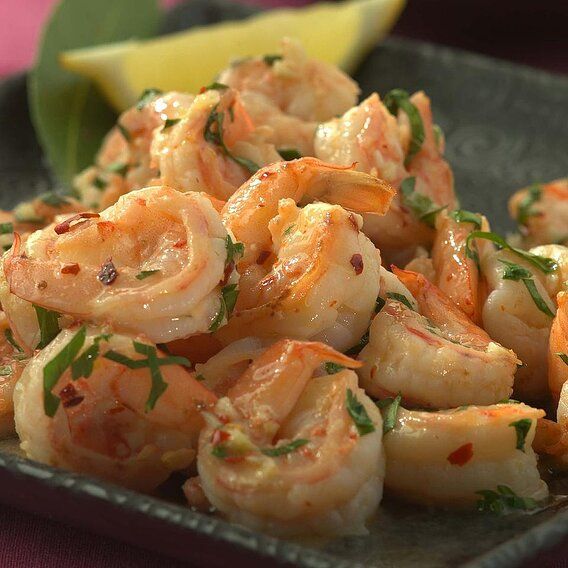 12 to 24 months old: As your confidence grows, offer larger bite-size pieces for the child to pierce with a fork or to pick up with chopsticks. Closer to age 2 you may find toddlers are ready to learn about the tail and how to pull it off from a whole shrimp, etc. Be very careful and encourage thorough chewing.
A shrimp cut in half lengthwise to reduce the choking risk.Chopped shrimp cut from a shrimp that was already butterflied (cut lengthwise first to reduce the choking risk)
For more information on how to cut food for babies, visit our page on Food Sizes & Shapes.
That dark vein running down the back of a shrimp? It's a digestive tube. While edible, it may contain flecks of sand and grit. If you'd like to remove it, simply cut along the back of the shrimp with a paring knife and pull out the tube with your fingers.
Recipe: Louisiana Shrimp Cakes
Ingredients
1/2 pound shrimp
1/2 lemon
1 small carrot
1 small celery stalk
1/2 small onion
1 egg
1/4 cup mayonnaise
1/4 cup breadcrumbs, cornmeal, or chickpea flour
1/2 teaspoon paprika (optional)
1/4 teaspoon each of dried basil, oregano, and thyme (optional)
1/4 cup avocado oil, olive oil, or safflower oil
1/4 cup Greek yogurt
2 sprigs parsley (optional)
Directions
Wash the shrimp, then steam rapidly on high heat until opaque and firm, about 2 minutes.
Remove the shrimp from the steamer and let cool. Peel and discard any shells, tails, and veins. Rinse the shrimp once more to wash away any lingering shards of shell.
Transfer the shrimp to a food processor. Add the juice of the lemon, then pulse until the shrimp is finely minced.
Wash, peel, and destem the carrot and onion. Roughly chop along with the celery stalk, then add the vegetables to the food processor. Pulse until finely minced.
Crack the egg into the food processor, then add the mayonnaise, breadcrumbs (or cornmeal or chickpea flour), and spices if you'd like to add flavor. Pulse until the mixture holds together. If the mixture is too wet, add more of the dry ingredient. If too dry, add more mayonnaise.
Use your hands to form the mixture into cakes that are the size of a golf ball. Gently flatten each cake and reserve on a plate.
Heat the oil in a skillet set on moderate heat. When the oil is shimmering, place a couple of cakes in the skillet (do not overcrowd the pan!) and fry until golden brown, about 3 minutes. Flip the cakes and fry on the other side until browned, about 2 minutes more.
Transfer the cakes to a plate lined with a paper towel. While the cakes are cooling, mince the parsley and mix into the yogurt. Add the herby yogurt to a bowl that suctions to the table.
Place 1 or 2 cooled cakes in your child's bowl, and store the rest in an air-tight container in the fridge or freezer for future meals. Serve and encourage your little one to dip.
Flavor Pairings
A shrimp's flavor is shaped by the habitat in which it lived, so you may encounter some that are mildly sweet with a hint of minerality while others are bolder with a hint of brine from the ocean. Once cooked, nearly all shrimp have a slight crunch that gives way to a burst of flavor from the tender flesh. Pair with similar sweet-and-savory foods like artichoke, butter, coconut, parsnips, pineapple, taro, or tomatoes, and try flavoring with your favorite spices and herbs—cilantro, dill, lemongrass, or parsley to name a few!
Reviewed by
J. Truppi, MSN, CNS
V. Kalami, MNSP, RD
K. Rappaport, OTR/L, MS, SCFES, IBCLC
S. Bajowala, MD, FAAAAI. (allergy section)
R. Ruiz, MD Board-Certified General Pediatrician and Pediatric Gastroenterologist
U. S. Food & Drug Administration. Mercury Levels in Commercial Fish and Shellfish (1990-2012). Retrieved September 1, 2020
The National Academies of Science, Engineering, and Medicine. (2019, March 5). Sodium and Potassium Dietary Reference Intake Values Updated in New Report; Introduces New Category for Sodium Based on Chronic Disease Risk Reduction [Press release]. Retrieved September 27, 2020.
U.S. Department of Agriculture. (2019). Shrimp. Retrieved September 2, 2020
Strohm, D., Bechthold, A., Ellinger, S., Leschik-Bonnet, E., Stehle, P., Heseker, H., & German Nutrition Society (DGE). (2018). Revised Reference Values for the Intake of Sodium and Chloride. Annals of nutrition & metabolism, 72(1), 12–17. 
da Costa Machado Matos Carvalho, I.M., Melo Cavalcante, A.A., Dantas, A.F., Aguiar Pereira, D.L., Costa Rocha, F.C., et al. (2011).  Environmental mutagenicity and toxicity caused by sodium metabisulfite in sea shrimp harvesting in Piauí, Brazil.  Chemosphere, 82(7), 1056-1061. DOI:10.1016/j.chemosphere.2010.10.042. Retrieved September 2, 2020
McGee, H. (2004). On Food and Cooking: The Science and Lore of the Kitchen. New York, NY: Scribner.
Yang, K., Zhou, C., Yang, Z., Yu, L., Cai, M., Wu, C., & Sun, P. (2019). Establishing a method of HPLC involving precolumn derivatization by 2,2′-dithiobis (5-nitropyridine) to determine the sulfites in shrimps in comparison with ion chromatography. Food science & nutrition, 7(6), 2151–2158. Retrieved September 28, 2020.
Holmström, K., Gräslund, S., Wahlström, A., Poungshompoo, S., Bengtsson, B.E., et al. (2003). Antibiotic use in shrimp farming and implications for environmental impacts and human health. International Journal of Food Science and Technology, 38(3), 255-266. DOI: 10.1046/j.1365-2621.2003.00671.x. Retrieved September 2, 2020
Monterey Bay Aquarium Seafood Watch. Shrimp Recommendations. Retrieved September 2, 2020
Global Aquaculture Alliance. Best Aquaculture Practices: Keeping Fish in Our Future. Retrieved September 2, 2020
Aquaculture Stewardship Council. About our certification. Retrieved September 2, 2020
U.S. Department of State. Trafficking in Persons Report 2014. Retrieved September 2, 2020
Hodal, K., Kelly, C., Lawrence, F. (2014, June 10). Revealed Asian Slave Labour Producing Prawns for Supermarkets in U.S., U.K. The Guardian. Retrieved September 20, 2020
Gillet, R. (2008). Global study of shrimp fisheries. Food and Agriculture Organization of the United Nations. Retrieved September 2, 2020
Lopata AL, O'Hehir RE, Lehrer SB. Shellfish allergy. Clin Exp Allergy. 2010;40(6):850-858. doi:10.1111/j.1365-2222.2010.03513.x
Food Allergy Research & Education. Fish Allergy. Retrieved September 2, 2020
Vally, H., & Misso, N. L. (2012). Adverse reactions to the sulphite additives. Gastroenterology and hepatology from bed to bench, 5(1), 16–23. Retrieved September 2, 2020
Food Allergy Research & Education. Fish Allergy. Retrieved September 2, 2020
Food Allergy Research & Education. Fish Allergy. Retrieved September 9, 2020
Shrimps in baby food
Feature of : Caution! Severe allergen
Shrimps belong to crustaceans, number 250 genera and about 2 thousand species. They are found in all seas and oceans, are found in some fresh water bodies, the greatest species diversity is observed in tropical seas. In Ukraine, they are found in the Black and Azov Seas.
Read also: Fish and seafood in a child's diet
100 g shrimp contains 97 kcal.
Vitamins

Macronutrients

Microelements

A (retinol) - 0.015 mg

B1 (thiamine) - 0.06 mg

B2 (riboflavin) - 0. 11 mg

B3 (niacin) - 1 mg

B9 (folic acid) - 13 mcg

E - 2.27 mg

Potassium - 260 mg

Magnesium - 60 mg

Sodium - 450 mg

Phosphorus - 220 mg

Zinc - 2100 mcg

Iron - 2200 mcg

Iodine - 110 mcg

Manganese - 110 mcg

Copper - 850 mcg

Cobalt - 12 mcg

Molybdenum - 10 mcg

Fluorine - 100 mcg
Composition and nutritional properties of shrimp
Water - 77.2 g
Proteins - 18.9 g
Fat - 2.2 g
Carbohydrates - 0 g
Ash - 1.7 g
The size of adults of different representatives varies from 2 to 30 cm. There are warm-water and cold-water shrimp. It is warm-water shrimp that are the largest: king - up to 20cm, and tiger - up to 30cm.
Cold-water shrimp are brought from Denmark, Greenland, Norway, Canada, Estonia, Lithuania.
There are more cold-water shrimp on the Ukrainian market, and they are more tasty, healthy and nutritious than warm-water ones, although they are cheaper and have small sizes.
Shrimp are a delicacy.
Health benefits of shrimp
Due to the fact that shrimp meat contains calcium, iodine, omega-3 fatty acid, potassium and zinc, shrimp are simply necessary for the body in order to grow and develop normally. At the same time The benefits of shrimp also lie in the fact that they have a positive effect on the condition of hair, nails and skin.
People who regularly eat shrimp dishes have better immunity, are less exposed to colds and respiratory diseases, and allergies.
Nutritionists prescribe shrimp to people prone to being overweight. People with cancer are also shown to eat shrimp.
Shrimp can be given to children after three years.
Contraindications for use
Excessive passion for shrimp can exacerbate Graves' disease by increasing the iodine content in the body.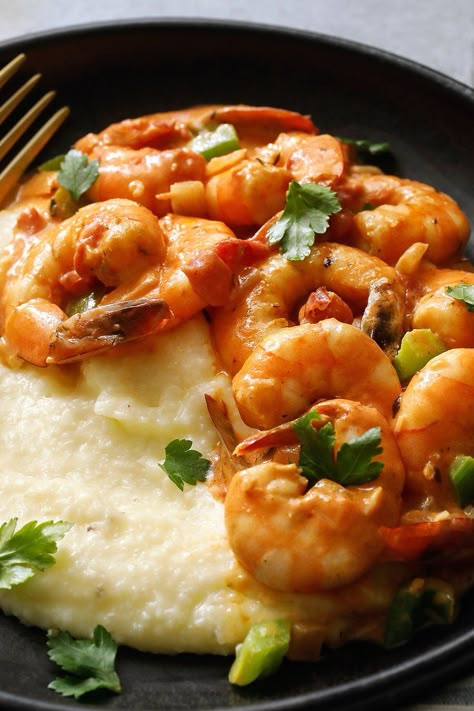 Goiter, shortness of breath may appear, a person becomes irritable.
There may be some increase in protein in the body if there are unlimited amounts of shrimp. This can lead to disruption of the kidneys, adversely affect the joints and the functioning of the central nervous system.
Shrimps in children's diet
A child older than 3 years old can be offered shrimp, but it should be remembered that this is a strong allergen, so it is necessary to include them in the diet of children with great care. And from the diet of a child suffering from allergies, seafood is recommended to be completely excluded.
Children over 3 years old (not suffering from allergies) should be given shrimp in the same amount as fish - no more than 1-2 times a week. For example, a child aged 3-5 years can be offered 60g of shrimp per day, and children 5-7 years old can be offered up to 80g as second courses or snacks.
Preparation and consistency
You can cook many different dishes from shrimp, you can fry them in a pan and grill, or you can just boil them.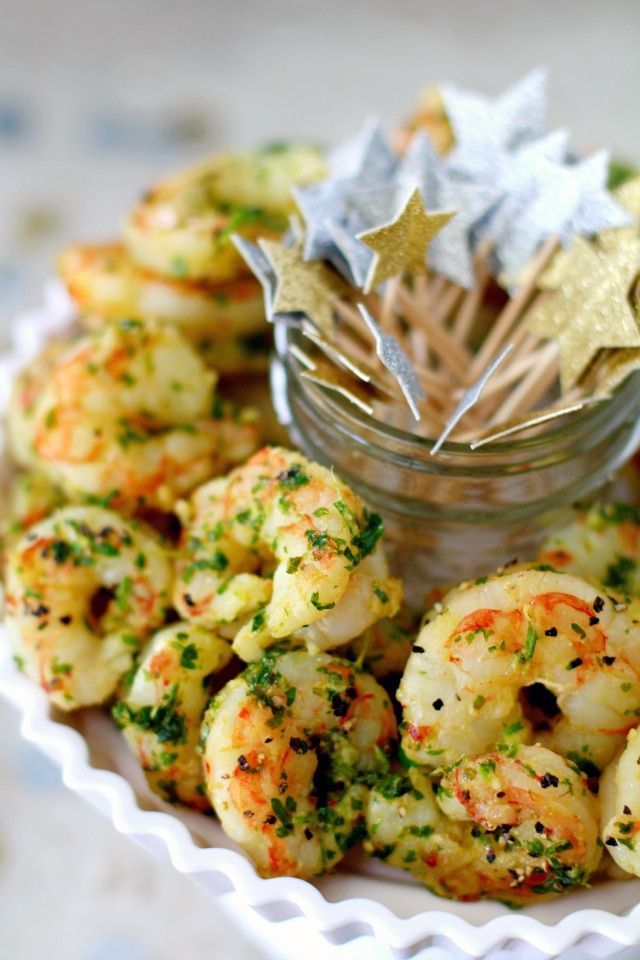 It is not necessary to cook shrimp for a long time, otherwise their meat will become tough and viscous. You can boil frozen shrimp in boiling salted water with the addition of dill or cumin until they float to the surface of the water and take on a bright orange color. This happens within 3-5 minutes from the start of boiling.
In order for the shrimp to become more tasty and juicy, after removing from heat, leave them in the broth for 15 minutes.
Shrimp recipes for children
Shrimp soup
Ingredients:
Bulb - 1 pc.
Tomato - 3 pcs
shrimp - 200 g
Garlic
Basil
Olive oil
White bread
Preparation:
Chop onion, garlic and basil and fry in olive oil.
Move to a saucepan and add some water.
Cut the tomatoes into cubes and add to the onion and garlic.
Cook for 10-15 minutes.
Dip the pieces of white bread into the soup and continue to cook, stirring occasionally, until the soup thickens.
Place shrimp in boiling water and cook for 1 minute. Then drain the water.
Before serving, add the peeled shrimp to the soup.
Pumpkin with shrimps
Ingredients:
Pumpkin pulp - 500 g
Peeled shrimp - 500-600 g
Processed cheese - 70 g
Onion - 1 pc.
Cream - 100 ml.
Apple - 1 pc.
salt - to taste
Vegetable oil
Preparation:
We cut the pumpkin into cubes and put it on a sheet of parchment for baking and salt.
Spray with vegetable oil and set for 30 minutes. in an oven heated to 200 degrees.
On a coarse grater, separately three onion, apple and cheese.
Fry the onion in butter, then add the cheese, shrimp and cream. Salt and leave to stew for 3-5 minutes.
Then add grated apple and baked pumpkin, mix everything and simmer. Mix well and simmer for a few more minutes. Add sour cream before serving.
Shrimp croquettes
Ingredients:
Milk - 1/2 tbsp.
Eggs - 1 pc.
Potato - 500 g
Shrimps ready - 50 g
Butter - 100 g
Breadcrumbs
Dill
Vegetable oil for frying
Preparation:
Peel potatoes, boil, mash into mashed potatoes, adding butter, milk and egg.
Finely chop dill and add to mashed potatoes.
Form croquettes, roll in breadcrumbs and fry in a pan in a large amount of oil.
Peel the shrimp and arrange on croquettes before serving.
Bon appetit!
Read more recipes in the Baby food section
About when to introduce new foods into the baby's diet, about the beneficial properties of these products and how to diversify the crumbs menu with new dishes, read in Encyclopedia of Baby Food
Shrimp recipes. Spices for shrimp.
Recipe Review
October 19, 2020
28522
0
Shrimp are pure protein. They have omega-3 polyunsaturated fatty acids and high quality protein. In addition, shrimp contain vitamins and minerals. They contain a large amount of phosphorus, sodium, calcium and iodine.
Shrimp can be used in a variety of dishes. Combine them with other seafood, use as an independent dish, add to salads and soups. Shrimps can be fried, steamed, baked.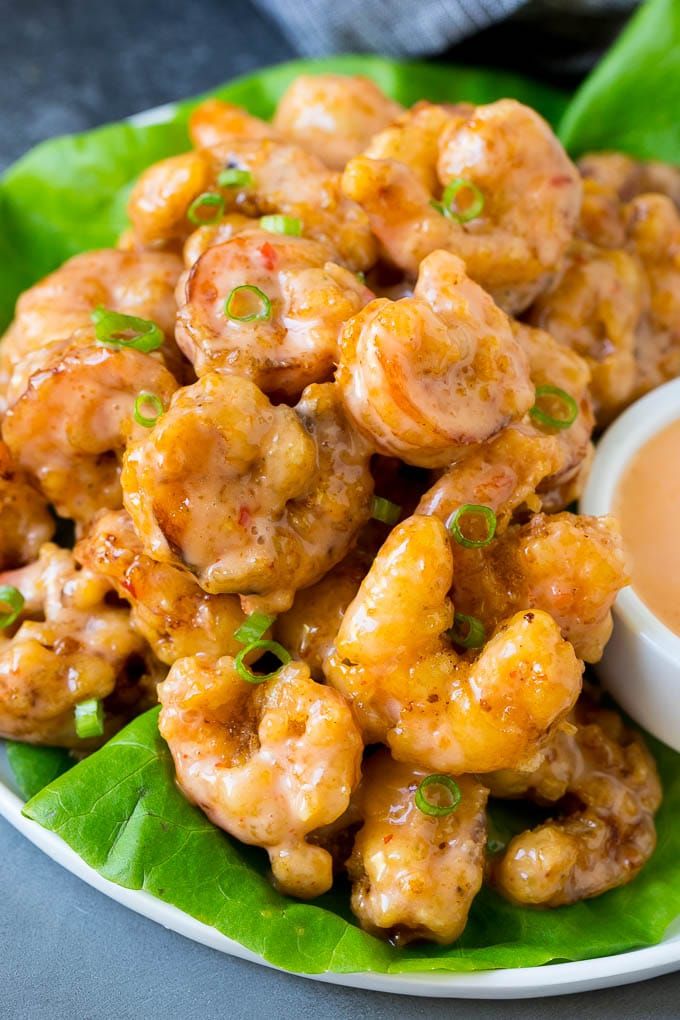 You should not deny yourself the pleasure of tasting exquisite seafood, you just need to learn how to cook and clean them. Properly cooked shrimp is a delicacy that can be served with any sauce and side dish.
Be sure to add seasonings for fish, spices and spices to shrimp dishes. We have an all-purpose shrimp seasoning, see details below.
How to cook shrimp
Northern, king or tiger prawns vary in size and value. As a rule, the larger the crustaceans, the more expensive they are. All flavors are about the same. Residents of coastal cities are lucky: they can buy fresh shrimp, but frozen ones are also suitable for cooking.
Prawns are usually sold by weight or packaged. Pay attention to the expiration date and appearance. If there are black spots on the shell, the product is stale, and straight tails indicate that the shrimp were already frozen dead.
To properly defrost shrimp, place a plate on the bottom shelf of the refrigerator and wait for the ice to melt. For faster defrosting, place the bag in room temperature water.
How to peel shrimp
1. First of all, the head and legs must be removed from the shrimp. Tear off the head, slightly pinching it with your fingers. Collect the legs in one bundle and pull. They should move away easily. If you have trouble removing any of the parts, use a knife.
2. Next, move on to the shell. Start at the head and slide your fingers all over the shell, separating the plates one by one. Carefully remove the shell so that the shrimp remains intact.
3. The tail also needs to be separated from the body. Only soft meat should remain.
Shrimp herbs and spices
Shrimps need a light seasoning to make their taste even more refined.
Laurel Fox t Ideal spice for shrimps. Suitable for cooking shrimp.
Black Pepper A versatile spice that will make the shrimp taste a little spicier and also add a slight aroma.

Allspice is a slightly spicy pepper that can be added to the boil or chopped and sprinkled over cooked shrimp.


Clove brings out the shrimp flavor when put into the water to boil. 1-2 pieces are enough, cloves have a very strong aroma and a spicy-burning taste.

Garlic in small quantities will give the shrimp an appetizing flavor and is also very healthy. Add it while frying.

Cumin, rosemary , Italian herbs are combined with seafood and shrimp, including. Add a pinch of herbs to boil water, salad or other dishes.


Aidigo Shrimp Seasoning
Here it is, a balanced shrimp spice mix. This seasoning is ideal for cooking shrimp.
Shrimp seasoning
is in a sachet for cooking, the finished broth does not need to be strained! The bag is made of food-grade nylon, which has a hygienic certificate and can withstand heating up to 200 degrees. Just 3 minutes and the shrimp will be ready.
Seasonings for fish, shrimp and seafood
Fish seasoning
is also suitable for shrimp.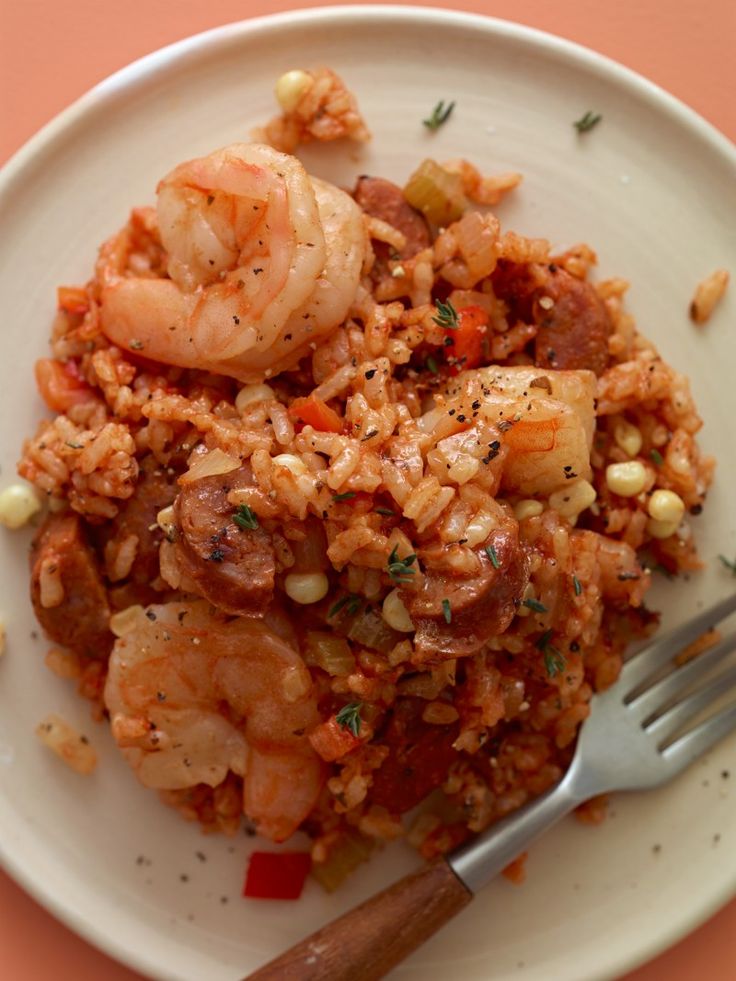 If you don't have shrimp seasoning, use a fish spice mix.
Shrimp salt
Pink Himalayan Salt exotic beautiful and tasty salt is very useful, so you can add it to salads and shrimp snacks.
Shrimp Recipes
Tempura shrimp recipe
Ingredients:
King prawns - 10 pcs
Egg - 1 pc
Milk - 50 gr
Salt - to taste
Pepper - to taste
Flour - 1 tbsp.
Japanese Tempura cereal - 50 gr
Peel the shrimp from the shell and remove the intestinal vein, rinse very well under running water. Let the water drain. Pat dry with paper towel. Place the shrimp on a plate or cutting board, season with salt and pepper, and dust both sides with flour. Let stand.
Beat the egg with a fork, add milk, salt a little. Dip each shrimp in batter and then roll in Japanese breadcrumbs.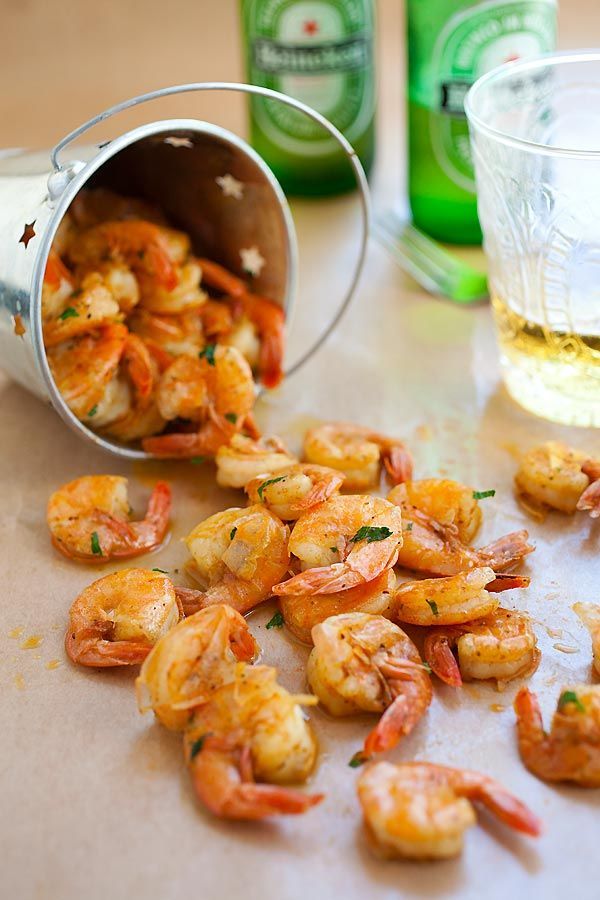 Pour vegetable oil into a frying pan and heat it up.
Put the shrimp into the hot oil and fry for 2 minutes on each side. Place cooked shrimp on paper towel to absorb excess oil. Put the shrimp on a dish, serve with lemon or lime.
Boiled shrimp for beer
Shrimp is suitable as an appetizer for many drinks.
Ingredients:
Shrimp boiled-frozen - 1 kg
Bay leaf - 2-3 pcs.

Allspice peas - 5-7 pcs

Black pepper - to taste

Carnation - 1 piece

Lemon - 1 piece

Dried dill - to taste

Seasoning "Goldfish" - to taste

Water - 1 l

Salt - to taste

Pour water into a saucepan and place on the stove. By volume, water is needed 2 times more than shrimp.
Add salt, dill, bay leaf, cloves, allspice, black pepper, fish or seafood seasoning to the water.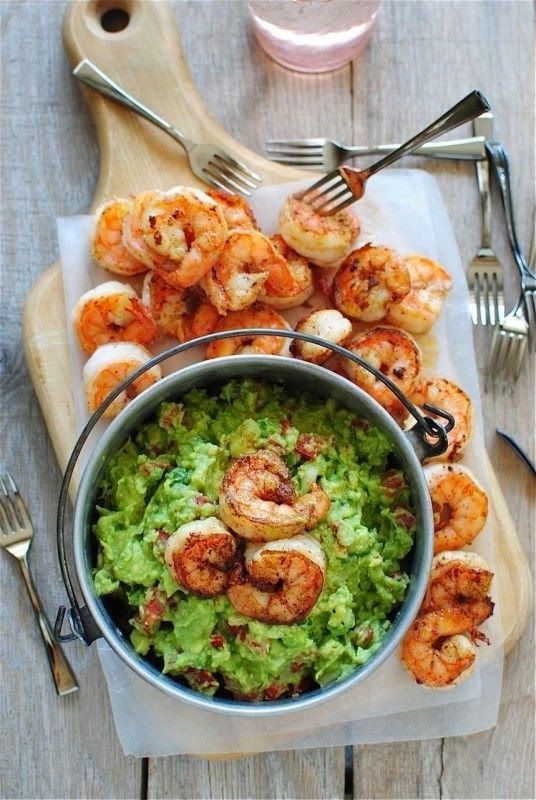 Add lemon juice to boiling water and add shrimp.
We wait until the water with shrimp boils, after which we cook them for another 3-5 minutes. When the shrimp float to the top and the shell becomes slightly translucent, the shrimp are ready. Put them on a plate, sprinkle with lemon juice and serve.
Shrimps with garlic
Shrimps go well with hot spices. If you use dried garlic, then you do not have to peel and chop the garlic.
Ingredients:
Shrimps - 1 kg
Ketchup - 250 g
Soy sauce - 2-3 tbsp.
Garlic - to taste
Salt - to taste
Defrost boiled shrimp, salt a little, put in a heated frying pan with oil. When they are a little fried (2-3 minutes) - pour them with ketchup, soy sauce, add garlic. Put them on a plate and sprinkle with lemon juice.
Shrimp salad recipe
A light salad with shrimp is perfect for a festive dinner.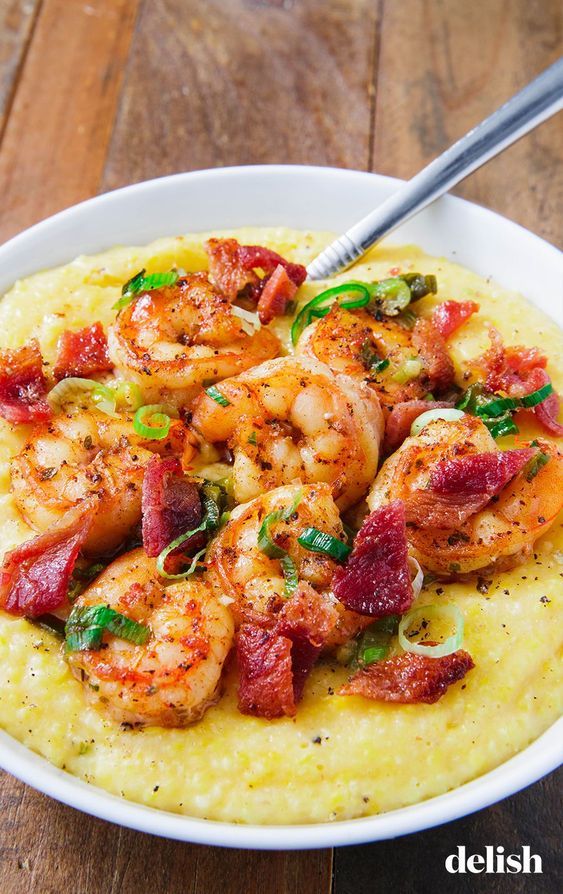 Ingredients:
Tomatoes - 3 pcs

King prawns - 300 g

Green salad - 1 bunch

Cucumbers - 2 pcs

Salt - to taste

Mayonnaise - to taste

Sesame - 3 tbsp.

Ground black pepper - to taste

Smoked paprika - to taste

Lemon - 1/2 piece

Olive oil - 2 tbsp.
Coarsely chop the vegetables, tear the salad into pieces. For the shrimp: Bring to a boil heavily salted water with red and black pepper, olive oil and half a lemon (squeeze the juice into the water beforehand).
Add shrimp. After boiling, cook for 5 minutes. Clean the shrimp from the shell. Mix vegetables and shrimp. Sprinkle with sesame seeds and season with mayonnaise.

Shrimp pasta in creamy sauce
Ingredients:
Shrimp - 200 g, cooked and frozen
Spaghetti or other pasta - 200 g
Cream - 100 ml
Parmesan cheese - 60 g
Butter - 40 g
Olive oil - 2 tbsp.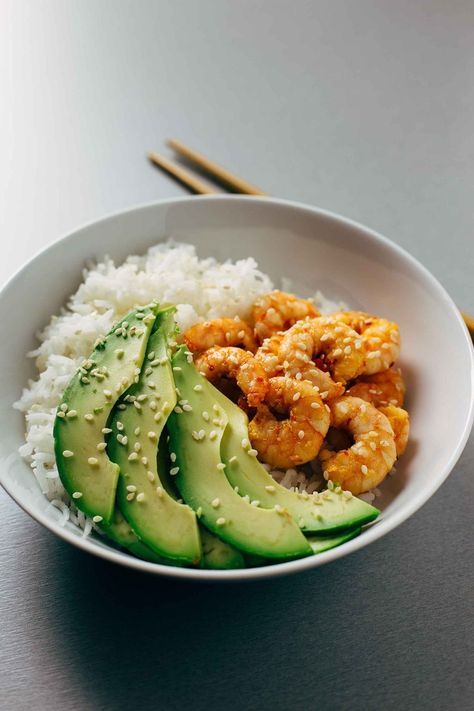 Garlic (or dried 1 tsp) - 2 cloves
Salt - 2 tsp
Ground black pepper - 1/2 tsp
Parsley - 10 g
Defrost shrimp, remove the shell, cut the back and remove the esophagus, rinse in cold water.
Pour 2 liters of water into a saucepan, add olive oil, 1.5 tbsp. salt, bring to a boil and cook the pasta until "al dente", if not indicated on the package, then cook 1-1.5 minutes less than the time indicated on the package. After cooking, pour 100 ml of water, in which the pasta was cooked, for the sauce.
Finely chop the parsley leaves, chop the garlic. Heat up a frying pan with butter, add shrimp, ½ tsp. salt, ½ tsp ground black pepper, fry on both sides until golden brown over high heat for 2 minutes.
Add the garlic to the pan, fry for another minute, pour in the cream, 100 ml of water in which the pasta was boiled, pour in the Parmesan, reduce the heat to medium and mix until a homogeneous sauce.