Baby foods for 10 month old in india
Recipes for 10 to 12 Months Babies, Indian Weaning Food
बच्चों का आहार (10 से 12 महीने के लिए) भारतीय - हिन्दी में पढ़ें (Recipes for Baby (10 to 12 Months) recipes in Hindi)
બાળકો નો આહાર (૧૦ થી ૧૨ મહીના માટે) - ગુજરાતી માં વાંચો (Recipes for Baby (10 to 12 Months) recipes in Gujarati)
baby recipes for 10 to 12 month babies. Time will fly by and before you even realize it, you will be getting set to celebrate your baby's first birthday. By now, in addition to breast milk, 4 to 5 supplementary feeds per day are necessary for your growing baby.
There are no hard and fast rules about when your baby should progress from one stage to the next. However usually most babies adjust to semi-solid and solid supplements with real gusto, by the tenth month. They may have already graduated to eating porridge, mashed fruits and vegetables, unstrained soups, khichdi and will be ready to try something adventurous. Grab this opportunity! This is the right time to add more combinations and textures of food to your baby's diet.
Moreover, as they approach their first birthday, they begin to show interest in eating all those foods that other family members around them are eating and they are willing to experiment with them.
This is the best time to gradually accustom your baby to eat with the family and also to eat the same meals as the family does. Try and enjoy at least one family meal everyday with your baby.
These meal times are also a good way for her to learn to feed herself and also encourages her to be independent. She will learn to eat quicker and be more motivated to be self-sufficient by watching others at the table. Give her a clean baby spoon to eat on her own and serve food cut into tiny 'bite-sized' pieces so she can handle it easily. You can fill the spoon for your baby, but leave the actual feeding to her. Even if it is slightly messy in the beginning, she will soon learn her table manners.
Like most adults, babies also eat with their eyes first, so their meals should look appealing.
Make her meals more appealing by making foods into different shapes and sizes so that the food looks fascinating, adding different coloured fruits and veggies to make it appealing. You can also serve the food in colourful plates and bowls thus making meal times into happy times for you and your little one.
1. Liquid Food for 10 to 12 months Babies
Bulgur Wheat and Paneer Pulao
Dairy Products: Continue adding fresh curds and paneer to your baby's diet at 10 months. Serve curds with parathas. Paneer can be added to roti and rice delicacies like Bulgur Wheat and Paneer Pulao.

Fruit and Vegetable Juices and Soups: You can continue to serve one unstrained vegetable soup and/ or fruit juice as appetizers before meals or in the evenings. Fruit juices are great sources of a natural sugar called fructose that provides instant energy to keep your baby perked up. This will also take care of your baby's hunger until meal times.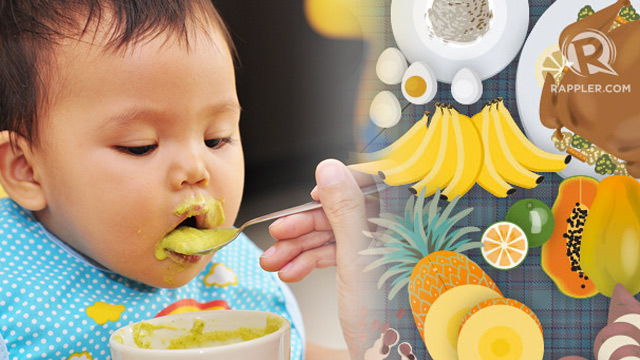 Most paediatricians are against giving juices and soups during meal times, as they can affect your baby's appetite and she may not be so willing to eat her meal after that. Again, do remember that there are no hard and fast rules and if your baby is happier with a 'soupy' dinner, just go ahead with it.
2. Semi-Solid and Solid Food for Babies
Cabbage Moong Dal Khichdi
This is a period of transition and exploration for your baby; especially where her diet is concerned. She is most likely to be ready for a switch from mashed and semi-puréed foods to finely-chopped and lumpy foods. However, some babies are reluctant to accept this transition and may just be really happy gulping mashed foods. Include a variety of chopped vegetables like carrot, potatoes, spinach etc. to your baby's meal. Your little one is going to be extremely attracted to colourful and 'feel-good' dishes so do pay attention to the colour and texture of her meals. Colourful dishes like Jowar and Bajra Vegetable Roti and Cabbage Moong Dal Khichdi and Spring Vegetable Risotto will be accepted easily by your baby at this stage.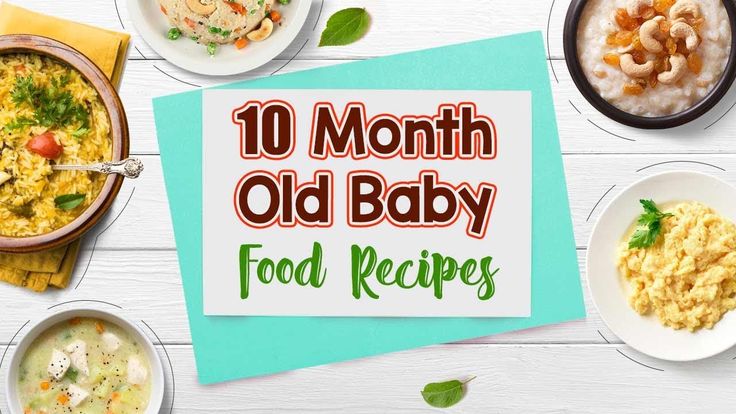 3. Helping the teething process
As your baby grows older and continues teething, encourage her to have whole fruits and vegetables like banana, chickoo, apples and cucumber, which are soothing for the gums. Chewing food is also great exercise for your baby's gums when she is teething and helps to strengthen the new teeth that are emerging. Peel and cut the foods into bite-sized pieces. Fruits and vegetables provide bulk in the diet and aid in the baby's bowel movements too. But always keep a watch, to avoid choking.
4. Getting used to home food
The good news for you is that you may no longer need to prepare special meals for your baby. By the end of the first year, your baby can start eating everything from your family pot. Just keep her portion aside before adding spices and seasoning to the food for the other family members. In fact, a wonderful way to acquaint your baby with your 'ghar ka khana' is to mix a spoon or two of your regular food to the portions you have kept aside for her.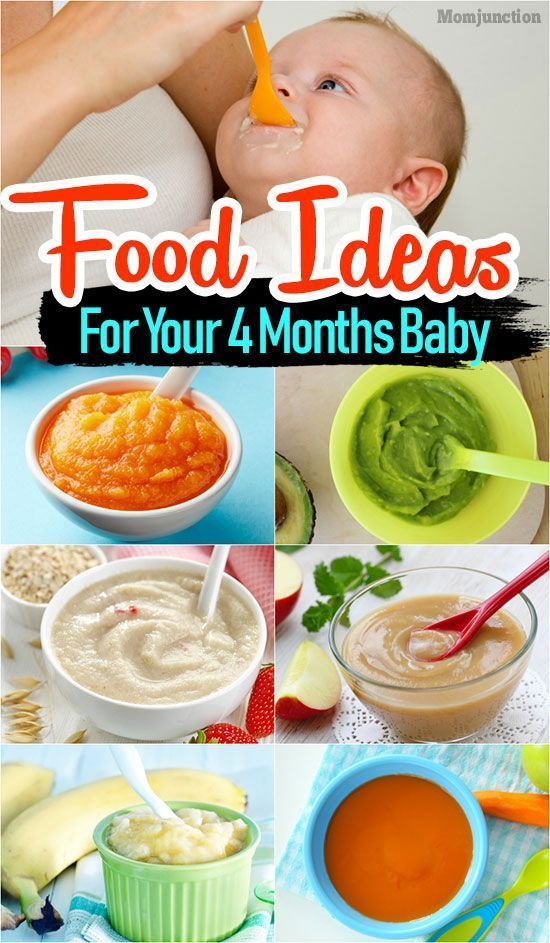 This will gradually help your little one to adjust her palate to these new and wonderful tastes of your home cooking.
5. Fermented foods,  Babies Recipes for 10 to 12 months
Vegetable Idlis
At this age, you can also introduce fermented foods to your baby's diet, as these are nourishing and easy for your baby to digest. Curd is an example of fermented food that is commonly eaten on a daily basis. However, curd is introduced to your baby at eight months itself because it is easier to digest. Idlis, dosas, dhoklas, etc. made with a combination of cereals and pulses are also good examples of fermented foods, which can be added to your baby's diet from the tenth month onwards. Vegetable Idlis is a fermented dish which your baby will definitely relish!
6. Tougher foods for Babies
Some foods like whole nuts, raw peas, corn, etc. should be avoided till your baby is a year old as they can cause choking. For that reason, they're not safe for your baby to eat at this stage in their whole form.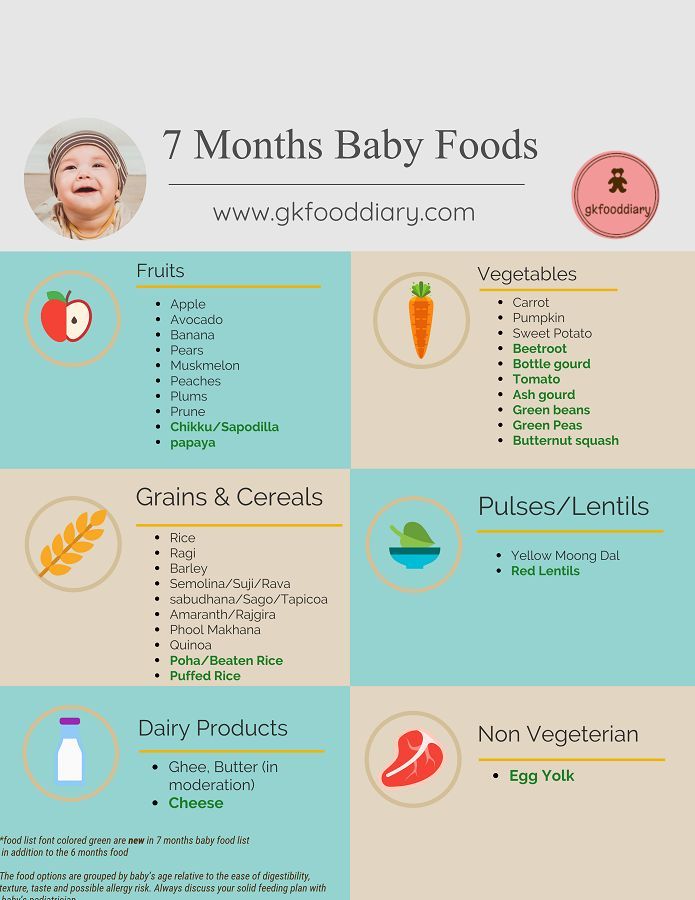 However, as they are nutritious, you can mash or purée them before giving them to your baby. Corn Sambhar is an example of such a food.
You can start adding restricted amount of salt to your baby's diet at this stage as they are getting used to regular home-cooked food. However, some paediatricians recommend avoiding it till your baby turns one. So it is advisable to consult your paediatrician before adding salt to your baby's meals.
Enjoy our collection of Baby Recipes for 10 to 12 months other baby recipes articles below.
1. Recipes for Toddlers (1-3 Years)
2. Recipes for 8 to 9 months Babies
3. 7 months baby food
4. Recipes for weaning, 6 to 7 months
5. Teething Recipes for Babies
6. Babies Recipes
10 Months Indian Baby Food Chart
Indian 10 Month Baby Food Chart, Indian Baby Food recipes, By 10 months, your baby may have few teeth, swallows food more easily and started sitting confidently.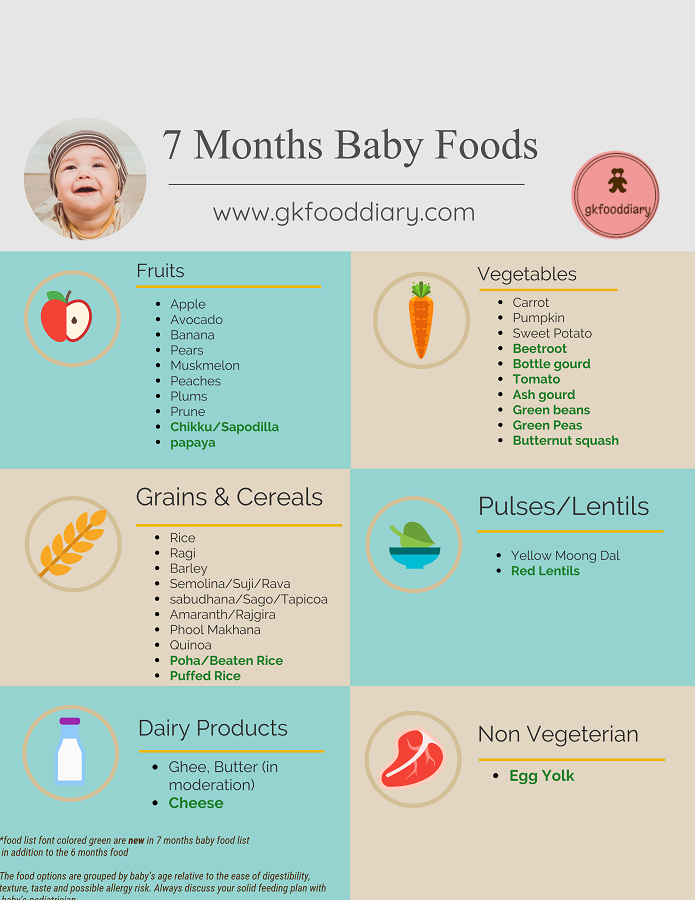 Hence 10 months is the best time to introduce most of the family foods in the form of minced or chopped (with few exceptions which includes salt, sugar, honey and cow's milk). Don't force the baby though, as each baby is unique and adopt eating habits at their own pace. Just keep trying at your best to encourage his eating habits. Also continue offering finger foods and spices to baby as same as 9 months.
Always remember that solids food can't replace the nutrients breastmilk or formula provides during the first year. So consider including solids in your baby's diet as a complementary feeding. Please read on 9 months Indian baby food chart (to cross check the foods you have introduced till 9 months) before you plan a chart for your 10 months baby food. And always consider preferring homemade foods for your baby, which is safe.
What foods can be included in 10 months baby's diet? 
At 10 months, you can introduce the below foods in addition to the 9 months baby food chart.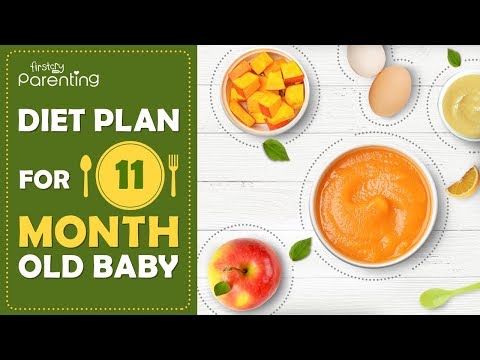 What's new on 10 months Indian baby food?
Fruits:  all fruits except citrus fruits
Vegetables: all seasonal vegetables with no exception including cucumber, corn, spinach and mushrooms
Cereals: almost all cereals including pasta and mixed cereals
Pulses: toor dal, bengal gram dal, soybeans
Dairy: all dairy products except cow's milk
Non Vegetarian: minced chicken, fish
Spices: as same as 9 months
Complete list of Indian food options for 10 months baby:
Here are the complete list of options you can include in 10 months old baby's diet.

Fruits: all fruits except citrus fruits
Vegetables: all seasonal vegetables
Cereals & Grains: almost all cereals and grains
Pulses: Yellow Moong Dal, masoor dal, chickpeas (white & black chana), urad dal, green gram, toor dal, bengal gram dal, soybeans
Dairy: all dairy products except cow's milk
Non Vegetarian: egg yolks, minced chicken, fish
Spices: Turmeric, garlic, ginger, asafoetida, cumin seeds, pepper, coriander seeds, fennel seeds, caroms, fenugreek, mustard seeds, cinnamon, nutmeg, cardamom  (all can be added in little amount say a pinch)
How many meals per day for a 10 months old baby? 
For 10 months baby , you can offer three meals and a optional snack that can be finger food or any light snack for a day.
Rest should be breastfeeding or formula feeding.  Choose the timings for meal and snack according to your baby's preference.
How much quantity per day? 
For the quantity of food, always be guided with your baby's hunger as appetite vary from baby to baby, and most babies change from day to day. Here is an approximate amount:
Cereal - 1/4 to 1/2 cup
Vegetables - 1/4 to 1/2 cup
Fruits - 1/4 to 1/2 cup
Dairy - 2 to 3 tbsp
Meat/Protein - 4 tbsp
Introduce one food at a time and follow 3 days rule which will help to find out allergic reactions to a particular food.
10 MONTHS BABY FOOD RECIPES
Here is the collection of 10 Months Baby Food Recipes, please customize the below sample charts with the mentioned recipes that can be included in 10 months baby's diet based on availability, convenience and your baby's preference.
Sample Indian Food chart or Diet plan for 10 months old baby
Here is the sample Indian food chart with recipes (please click on the hyperlink to get the recipes) for 10 months old baby, please customize this chart with the above mentioned food options that can be included 10 months baby's diet based on availability, convenience and your baby's preference.

Goa resorts with children
For those who come here with children for the first time, everything usually starts like this.
Ksenia Lobachevskaya blog freeliving
Any mother brought up on the ideals of total hygiene and boiling would make her hair stand on end in India. Even I, who, it would seem, had already seen different India, when I got here with a child, at first there was a culture shock - I probably lost the habit in a couple of years. After arriving at night, we settled in the same room as the first time upon arrival in Arambol 6 years ago. Small, dark, and now also very dirty (obviously, it has never been renovated).
But then life gradually gets better:
We washed everything and everything there, ourselves and the refrigerator — and finally exhaled. The slow cooker took its place of honor, the stock of food was bought and our first quiet family wintering in Goa flowed like a river. Day after day, month after month.
Whether to go to Goa with a small child is a rhetorical question. Forums explode from discussions. Someone thinks that experiments on the immunity of children are a dangerous business, and such trips are against. Others are sure that unsanitary conditions can be encountered in their native Anapa, and boldly pack their bags.
But Goa has two weighty arguments that you can't argue with: warm sea and endless beaches. If you have made a choice in their favor, we will tell you in which villages it is better to settle with a baby, is it possible to find cottage cheese and kefir in Goa, is it worth taking a stroller with you and how to order in a cafe so that the food is not fiery spicy.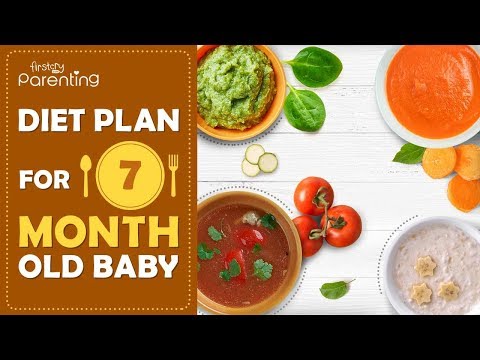 ---
How to get to Goa
Where to live with children
How to feed a child
Where to buy milk, baby purees and other
How to feed a child in a cafe
How to entertain children in Goa
What you need to know about medicine in Goa
What to watch out for
---
How to get to Goa
There are three routes to fly to Goa.
Tatyana Solomatina blog otdoxnite
talks about the first option:
Direct charter flights fly from Russia to Goa during the tourist season. Such a flight from Moscow to Dabolim Airport takes about 7 hours. However, the trouble is that it is almost impossible to buy charter tickets during the season. Moreover, if tour operators throw them on the market, it is by no means at a "charter" price. However, this is the easiest way to get to Goa, so it is worth keeping an eye on such offers.
Photo by Tatyana Solomatina
It is convenient to get from Dabolim Airport by transfer. Why?
easy to book and pay online;
you can order a child seat, booster and even a car seat in the salon;
the driver will meet and take you to the car. After a tiring 7-hour flight, you simply put the baby in the car and go to your vacation spot, rather than running around the airport looking for a taxi.
The next two ways to get to Goa are to fly to Mumbai or Delhi. If you take a ticket with a transfer in Istanbul or Zurich, you can save a lot.
From Delhi and Mumbai you can get to Goa by plane, train or bus. In the first case, it will be expensive, By bus - long, but cheap. When traveling by rail, it is important to match the schedule with the time of arrival, as trains do not run at night.
Photo by Tatyana Solomatina
❗You can also drive from Delhi to Goa by rented car. You can take it directly at the airport or even at home online.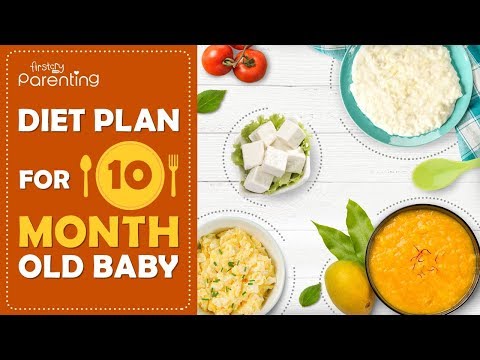 Most importantly, do not forget to indicate in the application that you need a child seat or booster.
Where is it better to live with children
Map of Goa
Goa is divided into two parts, north and south. You will not find large cities on the seashore, but there are many small villages.
Experienced traveling mothers talk about the difference between northern and southern Goa.
Svetlana, guest at economlegko:
I have been to GOA five times, for a period of two weeks to a month. And always with children, starting from the age of three. For holidays with children, you need to go only to the south. There are no anxious men, no such dirt as in the north. And, of course, there is no entertainment either. Get ready to entertain the kids yourself. And the rest - GOA - it's a great vacation.
Maryalice13, user otzyv:
If you are a fan of absolute seal rest and complete relaxation, if you do not get tired of eating in the same restaurant, if you are a champion of one hundred percent cleanliness and order, then you should definitely choose one of the hotels in the south of Goa. We rented a motorbike and rode up north for fun. I can't say that the distances there are gigantic, but you still can't run into a child, so this time I knew for sure that we would go to the north of Goa.
Site author indianochka:
If you need peace and beautiful nature, then welcome to South Goa. But you will most likely not see any fun holidays and unusual people here. North Goa is saturated with the color of a mixture of cultures, noisy youth, the atmosphere of an eternal holiday, but the beaches and hotels here are objectively worse.
❗ The stroller is only needed to move around the airport. It will be difficult with her in Goa, because there are no sidewalks and good roads.
North Goa
Arambol
In Arambol you can stay in a guest house, rent an apartment or find a bamboo bungalow right on the seashore. True, in the latter case, you will have to live without hot water and a kitchen.
These are the same bamboo bungalows
There are many cafes and restaurants in the village.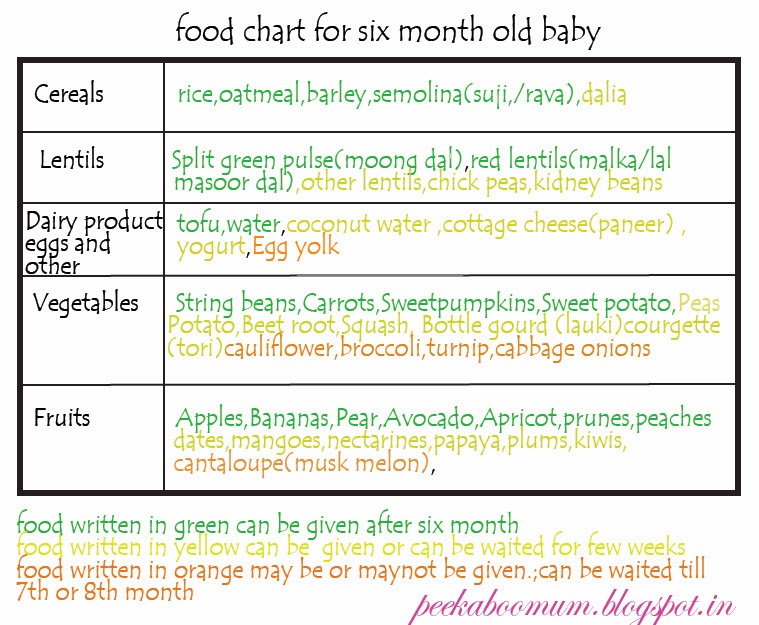 Alexander and Natalia blog "Life with a dream"
tell where in Arambol you can feed the whole family with borscht or dumplings:
For those who miss Russian cuisine, there is Pirozhki cafe. It is located 3 minutes drive from Arambol towards Mandrem on the right side. Stylized as a simple garage, to the melodies of Soviet songs, you will be fed with borscht, dumplings, dumplings, pies and compote. Everything is exactly like in Soviet times.
You won't be able to relax on the main beach in Arambol. And here's why:
If you walk towards the Mandrem beach, you will find quiet and suitable places for swimming.
Mandrem
The quietest area in the north of Goa. At this resort, you will not suffer from noisy night parties under the windows. The beach here is one and a half kilometers long. The entrance to the sea is gentle, there are no big waves. There are vegetable shops and grocery stores.
One of the minuses of the village is its remoteness from the sea.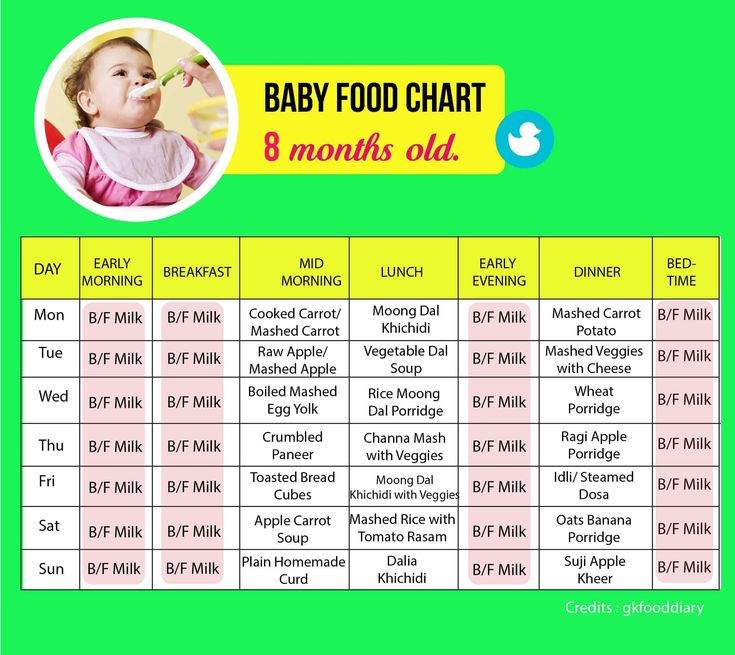 On a bike, you can drive to the nearest beach in 5 minutes or walk for 30–40. In addition, bloggers note that the houses here are very dark and the light has to be turned on even during the day.
Site photo goavilla
Mandrem is popular with tourists, it is better to book accommodation here in advance.
Morjim
If you are afraid of the language barrier, go to this village. Many tourists from Russia rest here, and in the cafe you can easily order lunches from the Russian-language menu. True, prices here are higher than in other villages of North Goa. But there are also fewer tourists. In addition, if you rent accommodation in advance, you can save a decent amount.
An additional argument in favor of Morjim is a three-kilometer beach with fine sand and a gentle entry into the water.
Maryalice13 with otzyv vacationed in Morjim with a 3-year-old child and shares advice on where to swim:
If you are facing the sea, then on the left the beach strip is narrower, where rolling waves flood the first row of sun loungers, not entirely, of course, but somehow it's not very cool.
On the right, on the contrary, you have to cut 20-30 meters to the sea. We spent time here. The child calmly dug in the dry sand, not fearing that his toys would be carried away by the oncoming wave. And if the daughter wanted to run along the beach, we had no fear that she would somehow accidentally end up in the sea without us.
❗There is even a kindergarten here. Babies from one and a half years old can be left for several hours or a whole day.
Kerim
Polina spent the winter in Goa with her husband and a one-year-old child. On the detkitur website, he tells what is good about Kerim and what are his disadvantages:
North Goa's latest beach, surrounded by pine trees that provide amazing shade. It is very sparsely populated and more one feels unity with nature. And here is the only equipped embankment: you can walk along the sea along the asphalt alley in the shade of tall trees, sit in the little squares by the sea on the benches. But Kerim has a very steep entry into the sea and a narrow sandy strip. Our child almost did not swim, mostly played near the sun loungers in the shade of the canopy. At the very beginning of the beach there are several cafes, all of them without a soul.
You can rent accommodation in Kerim on the spot, but with a child it is better to rent it in advance.
❗Where you don't have to go in North Goa , says the same Maryalice13 with otzyv:
For holidays with children, I do not recommend choosing the following beaches - Candolim, Calangute, Baga, Anjuna and Vagator. I don't recommend it for the following reasons: on some of them, rather sharp stones complicate entry into the water, and algae come across (my child categorically refused to enter the water when he saw algae, "dirty water" and that's it), these beaches are popular with the Indians themselves that does not add to their purity.
South Goa
Majorda
This area includes 11 villages.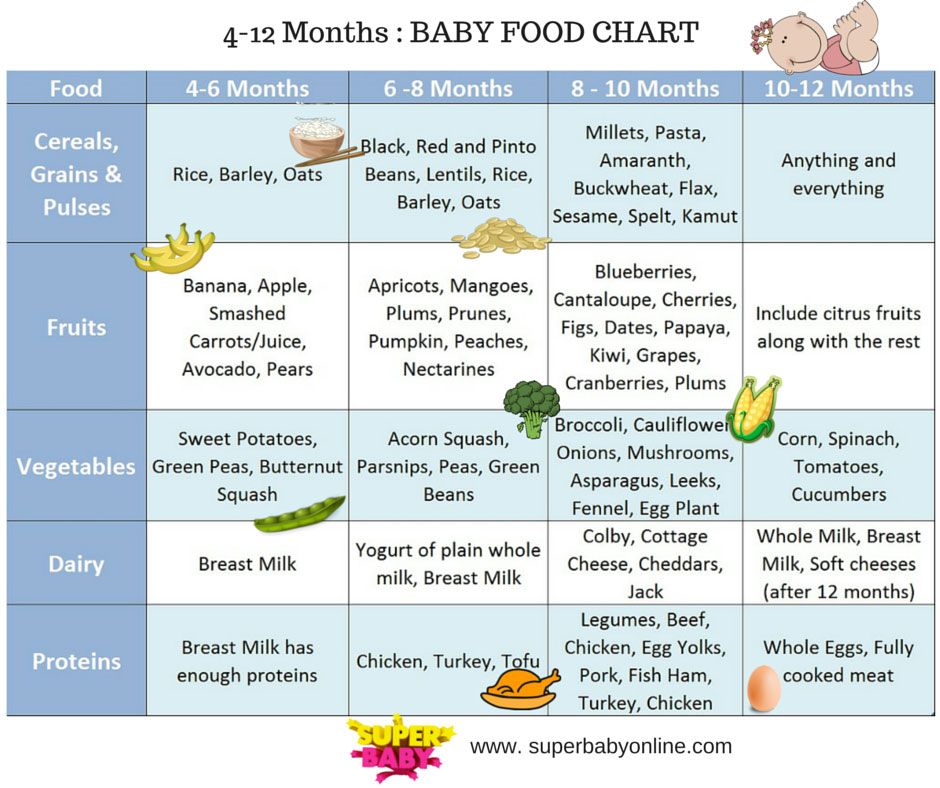 Pavel Laputskov on travelask advises where to find the best beach:
Geographically, the settlement of Majorda includes three beaches - Utorda, Majorda and Colva. The last beach is considered the most popular among locals and Indian tourists, so it is always noisy, crowded, and sometimes dirty. For relaxation, it is best to choose Majorda Beach or Utorda. These two beaches have amazing sand, there are several seks where you can have a delicious meal, and it is also not very crowded.
Photo by travelask
There are many accommodation options in Majorda, it is better to book a hotel or apartment online even before the trip.
Benaulim
Iskra website MAKE-TRIP
tells what will attract this village:
Benaulim has a relaxed atmosphere. The main contingent of vacationers are Russian tourists and Europeans of retirement age. There are no noisy clubs, but there are small cafes. Life here starts early and ends early too - by 19:00 everything is already closed. The nearest shops and other benefits of civilization are in the neighboring villages of Margao and Colva.
Photo courtesy of new-traveler
As in other resorts, it is better to rent accommodation in Benaulim in advance.
Palolem
Pavel and Alexandra Volkov website travel4live.ru
stayed at this resort for a month, and here's why:
We traveled all over the state and from the resort areas we liked South Goa the most, namely, the Palolem area - the cleanest, calmest and most picturesque part of the resort state. The beach here is the most pleasant, the water is clean, good infrastructure.
Accommodation in Palolem can also be rented online.
Photo from the site Forum Vinskogo
How to feed a child
Where to buy milk, baby purees and other
In stores you will find the usual flour, oatmeal, rice, semolina and pasta. There will be no problems with milk and sour milk either: there is sour cream, yogurt, milk and cheese.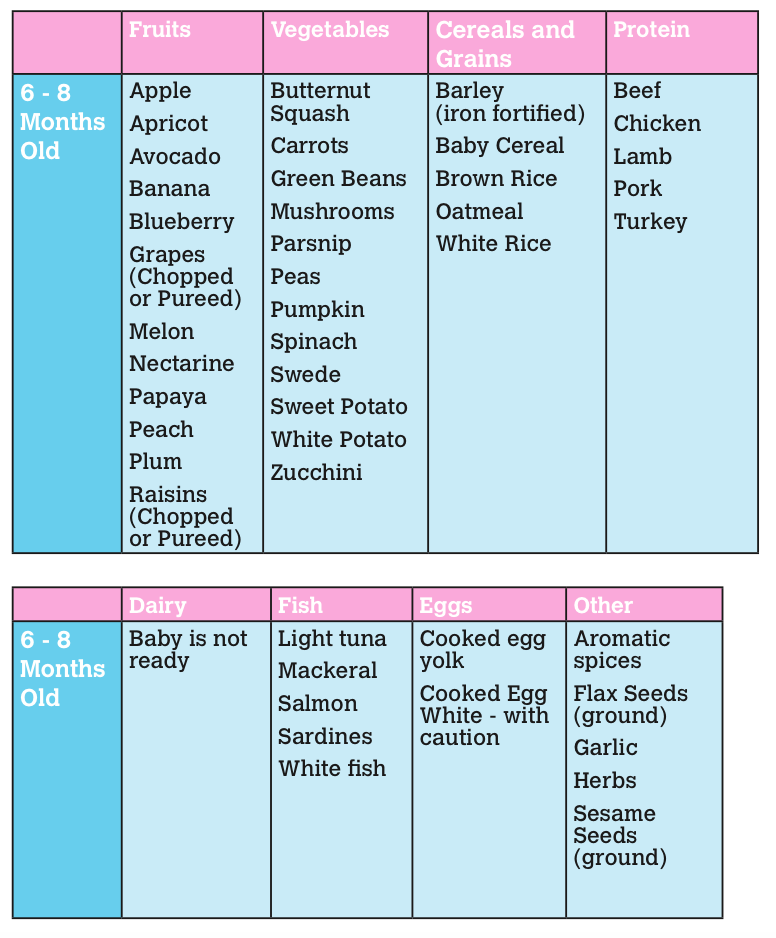 Natalia Lyubimova tells how things are in Goa with baby formula and canned puree:
Artificial nutrition (mixtures) is available in pharmacies. I have not seen canned purees, and there is no need for them. A blender costs 700 rupees (350 rubles), there are more sophisticated ones for 1000-1500 rupees. Vegetables and fruits most suitable for mashed potatoes are zucchini, cauliflower, broccoli, potatoes, carrots, avocados, etc. Fruits - papaya, mango, watermelon, bananas - great for kids.
How to feed a child in a cafe
Forum member Maryalice13 recalls that there were no problems with baby food in the cafe:
Almost all cafes have porridge on the menu, simple oatmeal, either with fruit (there are many fruits in it), or with banana, rice porridge, pancakes with various fillings. Everything is delicious! The child ate with pleasure. We dined, as a rule, in cafes on the beaches. There you can safely order chicken soup or soup with seafood (if the child eats it), most importantly, specify what it is for the child and ask to do not spicy. A separate topic is the local Naan flatbreads, they are of several types, with garlic, garlic and cheese, etc., they can be eaten endlessly! Very, very tasty! The daughter ate by herself and fed the beach dogs.)
Inna Cherepanova, the author of economlegko, doesn't have such a rosy idea about catering in Goa:
In Goa, food adapted for tourists, there is a cafe with Italian, Russian, American cuisine. But as soon as you move a little further from the central beaches, the problems of "what to eat" begin. My husband and I on trips calmly, and sometimes with pleasure, ate at local eateries. Tali and dosa - and no diarrhea! The main ingredient is rice. And if the child does not like rice? You won't have to travel far from the tourist spots. Someone would not really want to, but we always like to climb into remote or simply unbeaten paths for tourists. If rice goes well with your children, you will not be lost in India.
She also warns:
Never drink water in jugs. In Indian eateries, jugs of drinking water are always served. This is included in the price of the order. All the locals drink. I do not advise you. And don't let a child near these jugs at all! Dysentery can be easily caught.
How to entertain children in Goa
Here are some places of interest for children:
Bigfoot Museum
Cotigao Nature Reserve
Anjuna Water Park
Goa Aviation Museum
Aguada Fort
Redi fort
If you want to dilute your beach holiday with excursions, you can go crab fishing on the Nerul River with the whole family under the guidance of a Tripster guide.
What you need to know about medicine in Goa
In order not to overpay for the services of doctors and medicines in an unfamiliar country, be sure to buy medical insurance for the whole family. Keep all receipts and checks - then show them to the insurance company for reimbursement.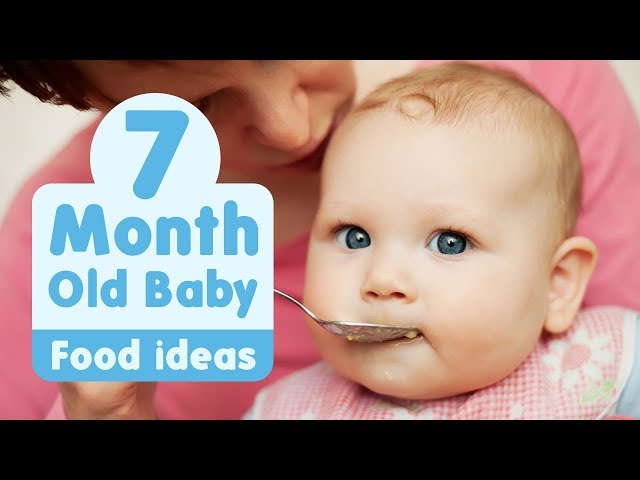 Catch a discount! With promo code TRAVELBLENDER2020 , insurance will come out 10% cheaper than .
Tatyana Solomatina recalls how she called the doctor to her son, who had a high temperature on vacation:
Less than half an hour later, a shiny new local ambulance drove into the area. The car was really cool, fully equipped inside (specially looked when seeing off the doctors).
Photo from explore-knowmore
Two people entered the room, as I later realized - a doctor and a nurse. Both are young, about 30 years old, with a smile conducive to communication. They wiped their hands with alcohol wipes that they had with them. The doctor carefully examined the child. They spoke in English. The diagnosis was poisoning, they left six local preparations: for fever, absorbents, antibiotics, enzymes for the stomach, some kind of powder, such as rehydron and vitamins. The temperature dropped in the evening and did not rise again.
Ksenia Lobachevskaya talks about her acquaintance with a pediatrician:
The nearest clinic accepting insurance policies turned out to be in Mandrem - Sofiya Clinic. And during this season we got to know her doctor Dr.Ravinder Singh Chhikara. He made a quite good impression, he knows a little Russian, he is ready to meet, he goes to the house. A visit to his clinic costs 500 rupees, a home visit costs 2,000 rupees. Our insurance paid off. Prescribes a list of medications. Antibiotics do not recommend, but do not delay. Almost all medicines can be dispensed on the spot. In general, medicines in India are very affordable and, according to reviews, are of very high quality (fakes are rare).
What to watch out for
Snakes
There are 5 types of venomous snakes in India. There is an antidote, but you need to have time to see a doctor. Tell your child not to touch snakes.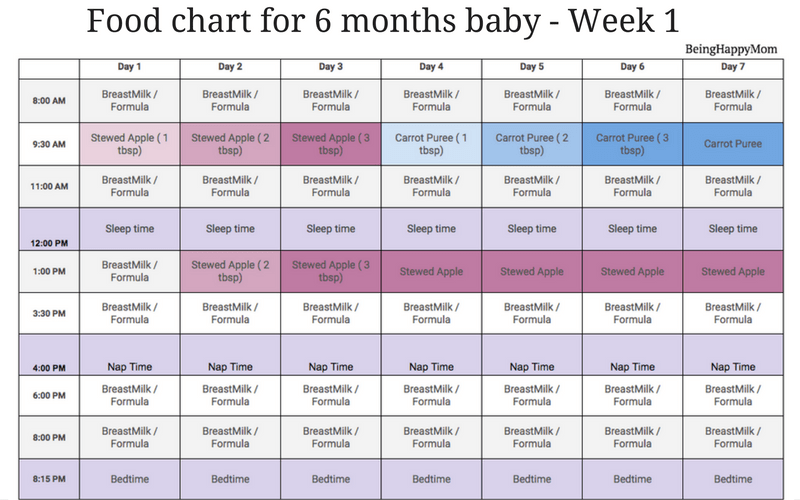 Jellyfish
The same applies to jellyfish. You can not touch them: there will be a burn. If contact does occur, take the child to the doctor at a run.
Drinking water
Do not drink or cook with tap water. Ask at the bar not to put ice in your drinks.
Have a good trip!
Why is Nestlé baby food not finding adequate demand?
According to Euromonitor, in 2018, the largest growth in sales in the infant formula segment came from specially formulated foods for babies who have just transitioned from breastfeeding to formula. 123rf.com
Swiss food giant Nestlé is trying to diversify its baby food range and bring innovative products to market. The prospects here are promising. However, many critics are skeptical. And they have a reason to.
This content was published on January 10, 2020 - 11:00
Jessica Davis Pluss (Jessica Davis Pluss)
In the first weeks of life, Lindsay Beeson's baby developed a rash, traces of blood on diapers, diarrhea and vomiting.
Doctors diagnosed an allergy to cow's milk. Like many other mothers in her situation, Lindsey eliminated milk from her baby's diet and, in addition to breastfeeding, began to gradually introduce complementary foods with hypoallergenic infant formula. In the second year of his life, her son was switched to milk formulas specially designed for babies with allergies. "I knew that they contained a balance of proteins, fats and vitamins similar to the composition of cow's milk. And my son liked the taste," she said in an interview with swissinfo.ch.
Show more
For global food concerns such as Nestlé, the development and launch of new formulas for infants up to one year of age, including those suffering from allergic reactions, requiring special dietary nutrition or simply picky eaters, is another and very important abroad in expanding the range of baby food.
Speaking to a group of journalists in Lausanne, Thierry Philardeau, Nestlé's Senior Vice President of Strategic Dairy Business Development, recently stated: all babies and their mothers.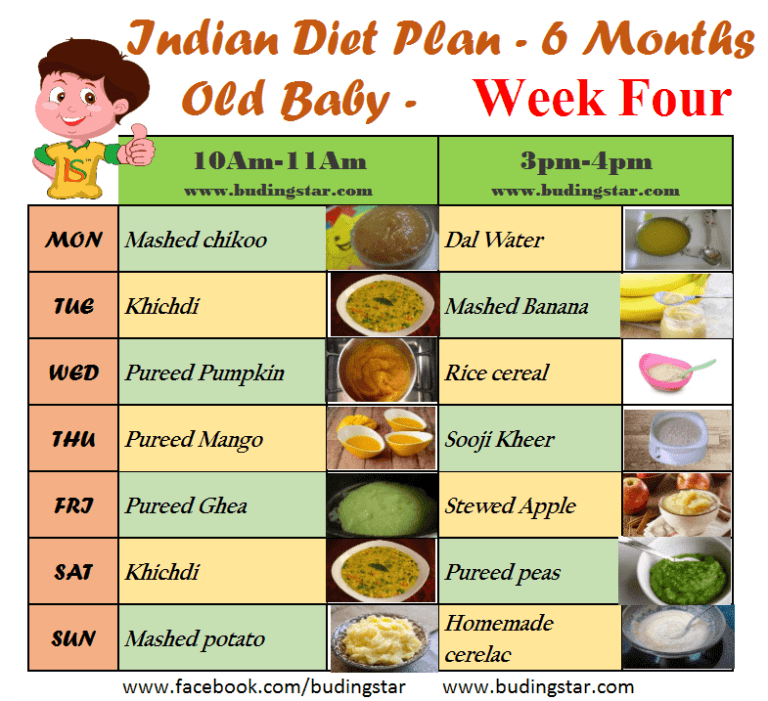 " From a practical point of view, the concern's strategy is to fill the gaps that arise in the nutrition of mothers and their children, regardless of whether the children receive artificial feeding, natural breastfeeding or combination.
The Swiss concern continues to focus on the nutrition of premature babies and children with special medical conditions. And yet, in recent years, he has consistently increased investment in research and development in order to obtain new products for the nutrition of children after the age of six months of life, that is, for a particularly difficult period when breast milk alone is no longer enough to meet the nutritional needs of a child. , and a complete transition to artificial food has not yet taken place.
Artificial demand or valuable nutritional supplement?
Nestlé baby food has a direct impact on the health of millions of children around the world. More than 150 years have passed since Henri Nestlé (1814-1890) invented Farine Lactée, a baby porridge to support malnourished children.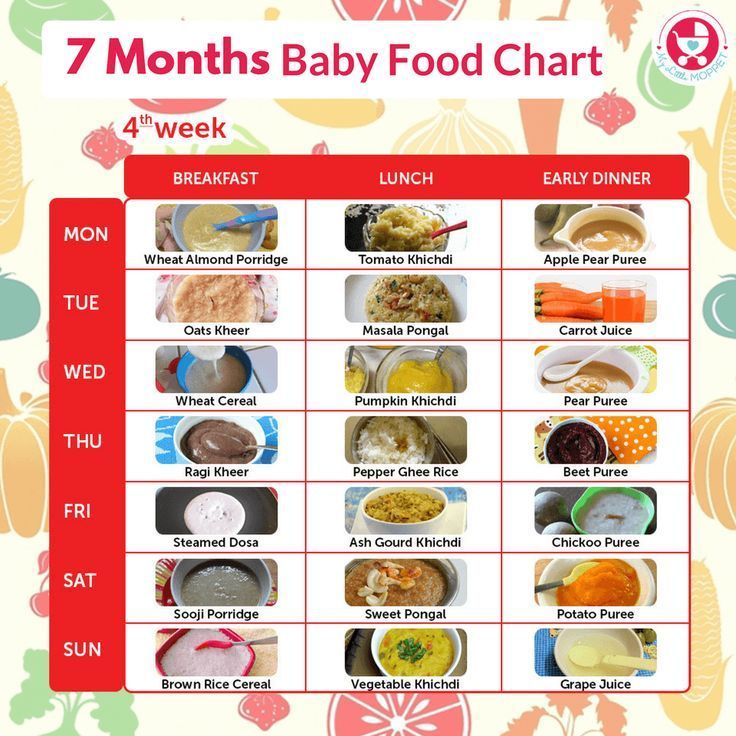 Today, Nestlé is the world's largest infant formula company. It has a fifth market share, followed by Danone in second place.
In recent years there has been a real boom in breastfeeding around the world. The profits of infant formula companies have fallen. Therefore, today these companies rely on "older babies" and on related products. According to EuromonitorExternal link , in 2018, the largest growth in sales in the infant formula segment was provided by specially formulated nutrition for children who have just switched from breastfeeding to artificial food.
External content
Today in supermarkets in almost every country in the world you can find the widest range of types of milk powder, dairy product concentrates and breast milk substitutes for children under one year old. It would seem great, but not everyone is satisfied with these products. Activists such as Patti Rundall are sounding the alarm. Since the 1980s, she has served as Director of Strategic Policy for Baby Milk ActionExternal Link , an international network of baby food organizations.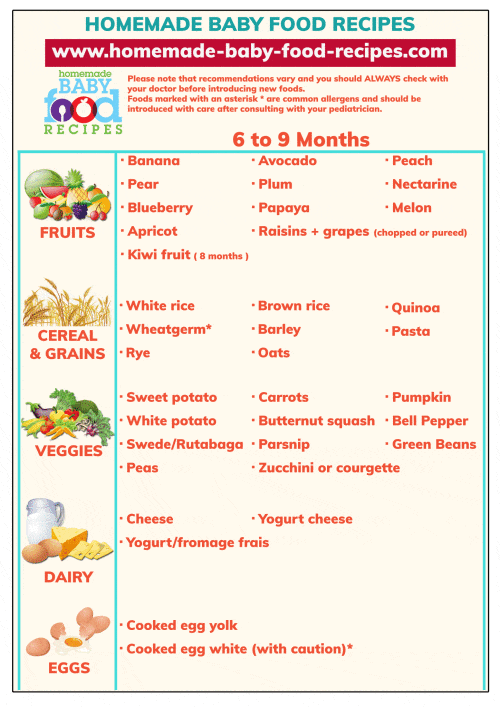 Since her filing, the world has experienced a number of very large litigations in connection with the production and sale of artificial nutrition from Nestlé Corporation.
Show more
What's the problem? It turns out that, according to her, the Nestlé and Danone concerns are the main initiators of the promotion of baby food for babies and milk formulas for children aged from 6 months to 3 years and further up to the age of nine. They use the same or very similar symbols (logos) as on infant formula, so parents, when they see the brand name, believe that they have a whole product line in front of them. However, new formulas for infant formula are just a marketing ploy.
"There is nothing new in them, so all milk formulas, starting with formulas "6 months+", as well as formulas for children from 1 year to 3 years and older, are simply not needed, they are just a way to get more money out of parents' pockets ", P. Randall told swissinfo.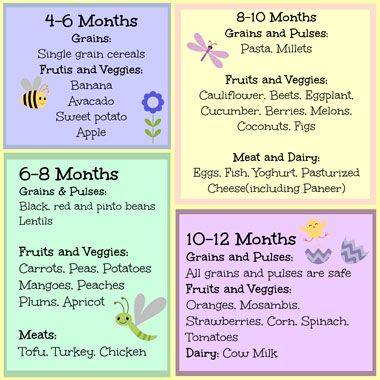 ch. "This product should be removed from the market. But the market has become so huge that no one wants to do it, although everyone knows that they are dealing with violations of the provisions of the WHO Guidelines to stop inappropriate forms of promotion of foods for infants and young children.
More precisely, we are talking about the International Code on the Marketing of Breastmilk Substitutes, adopted by WHO in 1981. This document sets standards for ethically responsible marketing, including restrictions on advertising, sponsorship, and giving away free samples of infant formula. The default document proceeds from the fact that, anyway, only breastfeeding is the ideal nutrition for a healthy baby up to six months, which, in fact, Danone, Nestlé and their opponents agree with.
Pressure from the baby food industry
Controversy arises at the gray zone stage, when complementary foods with other foods and beverages can be introduced at about six months of age and older.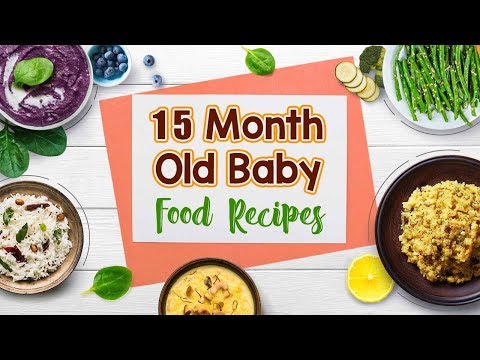 You can enter, but is it necessary? And this is where the problem lies. Don't concerns create artificial demand, beneficial primarily to themselves? It is really difficult to understand this, the information received by parents from baby food manufacturers, doctors and staunch opponents of factory baby food is often contradictory.
Some scientific studies state that so-called "Third level milk formulas" for children aged one to three years are not needed, but they can help compensate for nutritional deficiencies, especially in cases of malnutrition or lack of certain nutrients substances in local foods". So what's wrong with giving kids a better chance at delicious and most importantly healthy food?
Show more
Criticism of Nestlé has a long history. About forty years ago, breastfeeding activists first vociferously accused Nestlé of using an aggressive marketing strategy that resulted in mothers declining to breastfeed in favor of infant formula.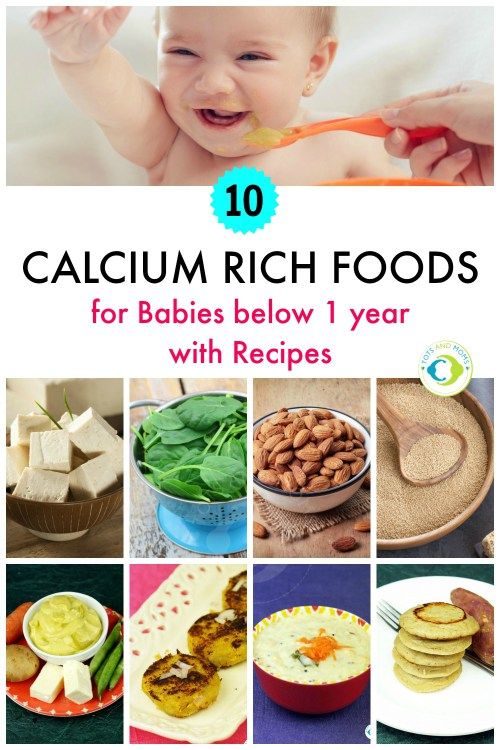 The ensuing widespread boycott of Nestlé products led to major changes in the formation of marketing strategies.
However, Catherine Watt of the Geneva group La Leche LeagueExternal link , an international public private secular organization to support breastfeeding mothers, says that many women today stop breastfeeding earlier than they should. Why? "This is happening as a result of veiled pressure from the baby food industry, which has an arsenal of advertising in favor of various types of complementary foods and infant formula," she said. "If there are doubts about whether the baby has enough breast milk, and there is some kind of milk formula in the closet, you just try to use it. And now you are already "under the hood" of the industry."
Show more
In developing countries, the consequences of such a move can be most dramatic. CTO of the Breastfeeding Promotion Network of India BPNIExternal link JP Dadhich is particularly concerned about the high cost of these products, their negative environmental impact and potential risks of infection.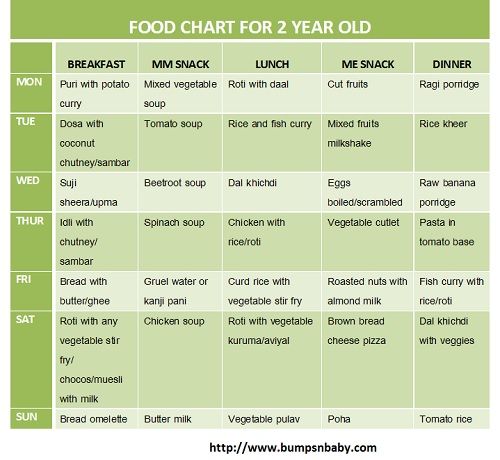 "We can't be sure about the quality of the water that these formulas are based on, which increases the risk of diarrhea. And this is in conditions when there is now enough milk of animal origin in India. After boiling, it is completely safe, in addition, it is quite acceptable here, taking into account the cultural traditions of the country. For children, it is better to use complementary foods from quality local products, continuing to breastfeed the child after 6 months."
The World Health Organization (WHO) is also concerned that infant formula designed specifically for babies after one year of age can shorten the duration of breastfeeding by depriving the baby of important nutrients, especially if the products are labeled similarly and are promoted as more healthy alternative to breastfeeding due to the increased content of vitamins and minerals.

The devil is in the details
All this has caused and continues to cause heated discussions between governments and food company lobbyists.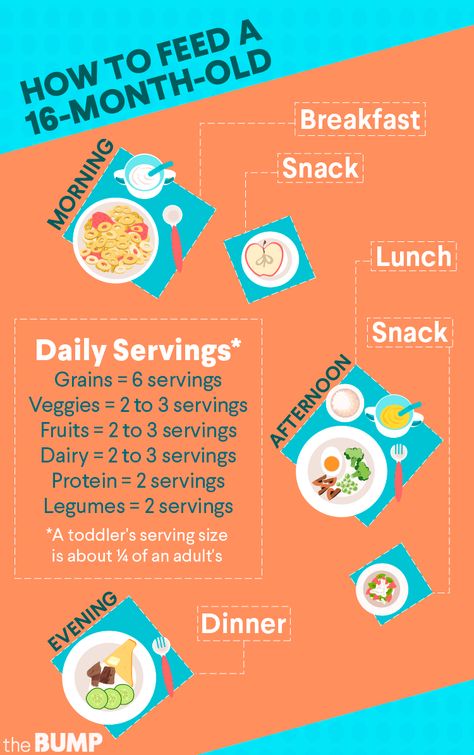 "One of the challenges with 'level 2' formula (after 6 months) is the need to understand whether foods for children aged 1 to 3 should be considered specifically as 'substitutes' for breast milk, and if not, what should they be called." Tom Heilandt of the Codex Alimentarius Commission, an international food standards group, tells us this.
Some governments would like to ban these formulas so as not to completely "kill" the motivation to breastfeed, while other countries want to leave the choice to consumers. India is a country with some of the most stringent regulations. Here, any products intended specifically for children under the age of two years are categorized as breast milk substitutes and thus fall under the international "Code of Regulations" of WHO. Group NestléExternal link says it has gone further than many other players in the industry by operating under European Union rules coming into effect in 2020.
Show more
At the same time, Nestlé opposes any additional regulation, arguing, based on studies already conducted in many countries, that any artificial nutrition alternative will still be less healthy than any mixture.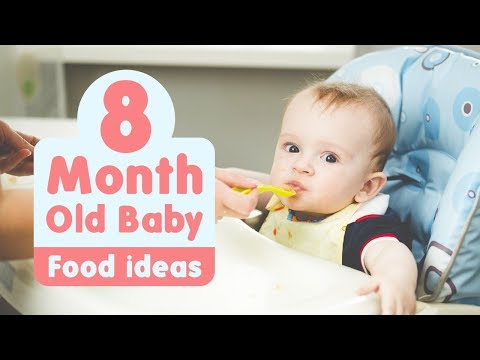 "There is no point in restricting nutrition advertising for children under the age of one, especially when there are almost no restrictions on advertising Coca-Cola and other fast food anywhere," says T. Filardo.

Always guilty?
Nestlé recognizes that it needs to proceed with caution given its history of high-profile scandals. "It's not for you to sell chocolate, we have a huge responsibility. Every year we produce formula for 15 million children, which is equal to the population of the Netherlands," says T. Filardo. At the same time, the company has already updated its marketing policy several times by creating a system for reporting violations and annually providing reports on compliance with its obligations.
Unlike the pre-1980s era, the company is very clear that "breastfeeding is the best feeding option." At the same time, she wants her food products for children to be almost in no way inferior in quality to breast milk. Critics say it's not enough to be "the lesser of the evils.