Baby panda bottle feeding
Zookeeper melts hearts feeding baby panda
Pandas are truly some of the most adorable animals on the planet. They're basically just big balls of fluff and love that like cuddling more than anything else in the world.
A video of a baby panda is more proof of just how cute these animals are.
This little panda lives in Toronto Zoo. His parents are named Er Shun and Da Mao, and his name is Canadian Hope. He also has a sibling named Canadian Joy.
Source:
Flickr
As expected, the baby pandas managed to draw the attention of many zoo visitors, as well as the Canadian Prime Minister, who cuddled with them during the private party for their first birthday.
And this particular video the sweet little panda amassed more than 5.5 million views and over 66k likes for being just so adorable.
Source:
Youtube Screenshot
The video showed the male cub, "Canadian Hope", being bottle-fed by a caretaker, and it melted hearts as soon as it was uploaded.
At the beginning, the man goes into the panda enclosure holding a bottle of mild. The panda immediately understands that he's there to feed him and he's grabbing his legs, in a way asking for milk.
The man needs to use both of his hands to handle the animal- let's not forget that pandas might be as light as 100gr when they're born, but they soon get larger. After all, they're bear species. So, the caretaker has to put the bottle in his pocket and take the panda in his arms.
The man takes the panda to a rock nearby, he sits there, with the panda still in his arms as if it were a giant baby, and he starts feeding it using the bottle.
The panda acts like a human baby that craves milk, and takes the bottle in his hands, ready to devour his meal!
Source:
Youtube Screenshot
While the cub is eating, the man is examining his toes and nails. All the while, he seems to be talking to the animal, and, although we have no idea what he might be telling him, it feels like he's talking to him as if it were his baby.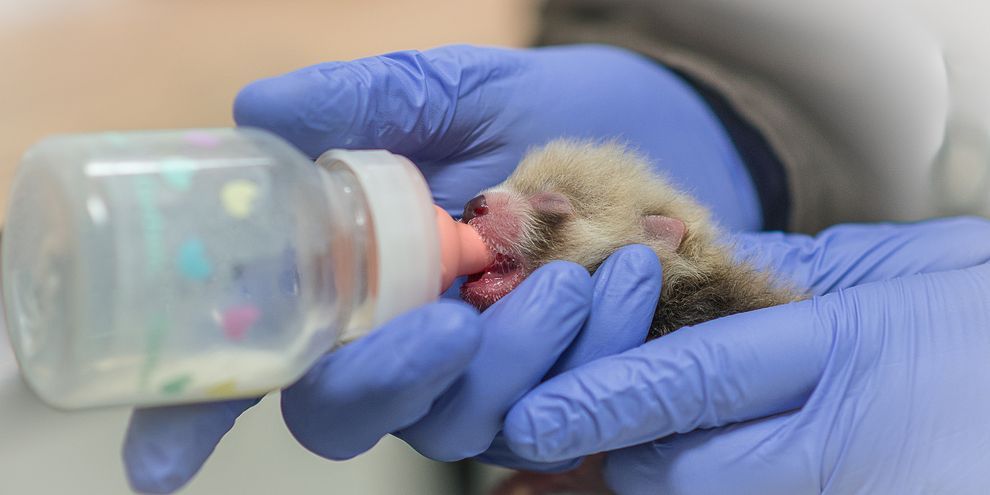 Soon, the panda drinks up the milk and it's time for the best part: the patting on the back until he burps. Yes, you read that correctly.
Just like you would do with your human baby!
Source:
Youtube Screenshot
The caretaker is a hundred percent devoted to his task. He pats the panda on the back for quite some time until he burps. Visitors, who have been watching this whole time excitedly, are now enjoying this special moment between the two.
Youtube users commented on how good the man is at his job and that he's ready to become a father to his own kids.
"This young man is certainly ready for Fatherhood for his own children," someone wrote, while another Youtube user commented: "Happiest job on the earth is being a panda nanny.. they are so adorable…"
Source:
flickr
This comment is very true — it does like he has a dream job! After all, how many jobs have "panda cuddling" and "panda burping in the job description?
Check out the adorable video below!
Please SHARE this with your friends and family.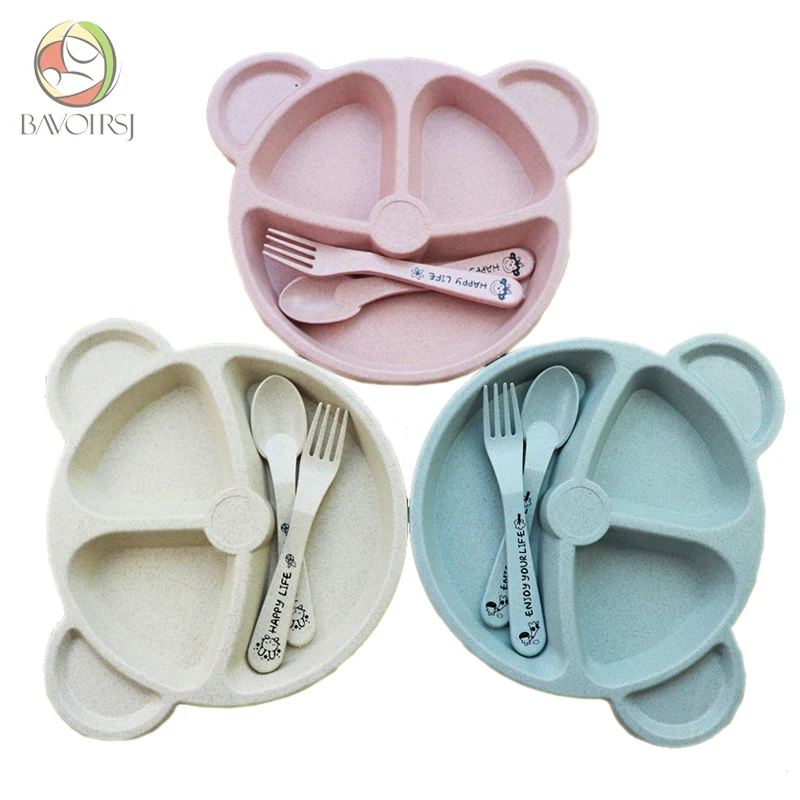 Youtube
The Globe And Mail
To learn more read our Editorial Standards.
Rachel Shapiro is a contributing writing at Shareably. She is based in New York and can be reached at [email protected].
2-Day Wolong Panda Cub Volunteer Program Tour
We've got the best job offer for a panda lover like you — to be a panda cub nanny! Seize this rare chance to interact closely with panda cubs as you bottle-feed them, supply them with bamboo, and clean their enclosure with your own hands.
Due to the Convid-19, this program is suspended. We will announce when it is available again. The adult pandas volunteer programs are still available in Wolong and in Dujiangyan Panda Base.
Two amazing tours

Both tours were led by excellent guides who knew a lot about everywhere we went, and were very helpful and friendly. The agent was equally helpful and quick in responding to questions which was ,especially in covid restrictions time, extremely convenient.

more

Jul 2022, Elizabeth

Panda Keeper for a Day at Dujianyan Sichuan

This is was the second time that we had signed up for the program Panda Keeper for a Day, this time at the Dujianyan Panda Base, about 1 hour drive away from Chengdu. Great experience again. We will surely do it once again.

more

Mar 2022, Thomas

Amazing Tibet experience in Sichuan

Henry was an informative guide who went out of his way to ensure positive experiences. Mr Wu was not only a safe and attentive driver on sometimes rough roads but also a great photographer, capturing shots of us as we toured. Henry went out of his way to talk to anyone around to help bring the place alive through stories so we had the opportunity to meet so many locals, real people, and hear about their lives. Another highlight was the opportunity to climb a 1000 year old watchtower in Danba and meet the local family who managed it. Truly magical. Henry was also a consummate foodie who provided us with great local food recommendations along the way.

more

Jul 2021, Deborah J

We have just completed the Chengdu leg of our trip to China organised by Robert Hui at China Highlights. Our Guide for the 2 Day trip was Daisy Du who made us feel very welcome and helped us check in and ensured our rooms were satisfactory then gave us directions of where to go for the best food. The next day Daisy took us straight to the Giant Panda Breeding and Research centre. It was fantastic to see the Pandas so close. It's a little sad that they are in captivity but it is essential to increase the breeding rate and so save these wonderful animals from extinction. We saw Pandas of all ages and sizes including a tiny little baby that was only 36 day old. After an extremely tasty lunch picked for us by Daisy she then took us into the people's park and showed us the tea houses and dating area where parents can advertise their single '30 something' children to potential partners. The day ended with a wander around Jinli Old Street where you can buy anything from food to souvenirs to furniture. We have had the best time in Chengdu helped no end by the friendly, helpfulness of our guide Daisy who knew all the best places to go and sights to see. Thank you Daisy, a great time was had by all. ---jayne_Stu Halifax, United Kingdom

more

Nov 2019,

With other two friends I have visited Chengdu in September 2018 and our tour guide was Jason, who has been really amazing with us. He had the smart idea to bring us to the Pandas reserve very early in order to avoid the crowds, even if we were visiting Chengdu right during the Chinese national holidays. After the Pandas reserve, we visited the tea park and the city centre, where Jason could give us a lot of information about Chengdu. Jason gave us also very nice suggestions about places to visit in the evenings during our free time. Totally recommended!!! ---Vittorio C Berlin, Germany

more

Nov 2019,

We had a great time in Chengdu seeing the pandas and other excursions. Cecelia, our guide, picked us up with a bag of fruit and a wealth of knowledge. She took great care of us, got us through lines quickly and brought us to great restaurants. We even took a cooking class. Highly recommend her. --Robert D,Seattle, Washington, US

more

Oct 2019,

Aaron picked us up from the airport and drove us straight to the Chengdu Panda Breeding and Research Center. We had a very enjoyable time touring the Research Center with Aaron. Even though he has probably been to the research center many times he seemed just as excited to see them as we were. Especially the babies! The next morning we headed to the Wolong Panda Base with a stop at the 2008 Earthquake memorial site. We had a great lunch in the small town of Gengda and then went on a hike in the Dengsheng Gorge with a local guide. The next day we did the panda keeper program which entailed cleaning cages (inside and out), feeding pandas, making panda cakes, watching a film about the program and walking around the base looking at the many pandas. After the program we drove back to Chengdu. While we were working Aaron took some great pictures of us cleaning and feeding the pandas. The next morning tour guide Snow took us to the train station. Aaron was such fun to be around, he spoke English wonderfully and gave us great info about the pandas. ---Cougfan Auburn, Washington, US

more

Oct 2019,

Had a wonderful time on the panda keeper program which we booked through China Highlights. We generally avoid doing organised tours whenever possible as we prefer to do our own thing. Cecilia was our guide for the day and quickly made us feel at ease in her company she was interesting, knowledgeable and enthusiastic everything you want in a guide. The whole day was great and Cecilia certainly enhanced the experience, she took lots of photos for us throughout the day which was brilliant as it's difficult getting photos together, she also provided us with buckwheat tea and biscuits which was a lovely touch. A big thank you to Cecilia. --Maria & Peter Foulger

more

Sep 2019,
Day 1 Wolong Arrival
Enjoy a relaxing morning. It takes about 3 hours to drive the 120 kilometers (75 miles) between Chengdu and Wolong.
For a rest and to break up the long drive, you'll stop at the 2008 Earthquake Memorial Site.
Day 2 Panda Baby Volunteer Program
After breakfast, sign up and get a uniform at the base.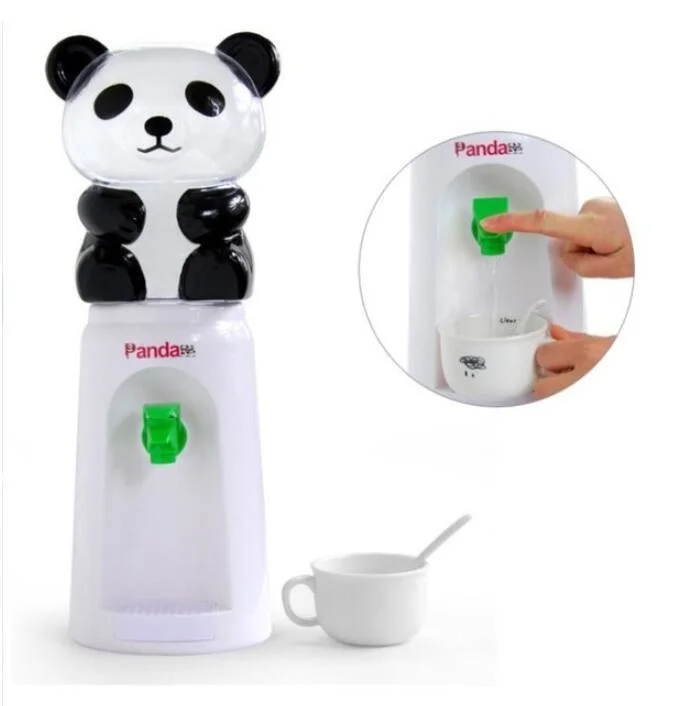 Your guide will introduce you to the professional panda keepers.
Morning Cleaning and Feeding (1½ Hours)
Go inside the panda babies' bedroom and help clean it.
Then meet the group of cubs! Feed these fluffy balls with milk and bamboo shoots, and watch as the professional nanny wipes their mouths and pats their backs.
Take a break and tour around the panda base — this is the most active time of day for the giant pandas.
Afternoon Keeper's Activities (3 Hours )
Have lunch in the canteen with the base staff and enjoy a special documentary movie about a panda's life cycle.
Enjoy the plum job of feeding the playful babies again. Later, you will make cakes for the pandas with your own hands. At the end of the program, you will receive a panda keeper certificate.
The program ends at about 4pm, when you will begin the drive back to Chengdu. You'll reach your hotel at about 7pm.
This tour is very flexible. You can alter the itinerary, and extend or shorten it to suit your schedule.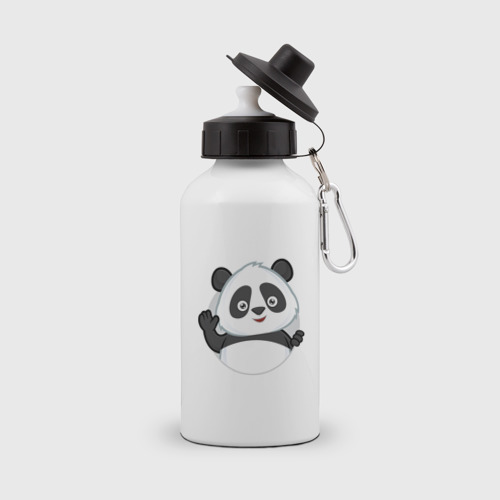 For example, you can attend all the panda volunteer programs (for giant pandas, red pandas, and panda cubs) during your Wolong trip.
FromUSD 999p/p Based on a private tour for 2 people. Price varies depending on program, travel date, number of people and chosen hotel
Price includes:
Application Little panda farm. BabyBus - "A fascinating farm in your mobile device!🌽"
Welcome!
I present to your attention an interactive game for children and adults called "Little Panda's Farm" from the developer BabyBus. 🐼🥖
Do you want to enjoy farm life , and feel like a farm owner, even if it is a virtual format?
Then welcome to farm to little panda!
It will be fun and interesting!
The game is equipped with an improved, colorful, bright interface .
In addition, the application has Russian support.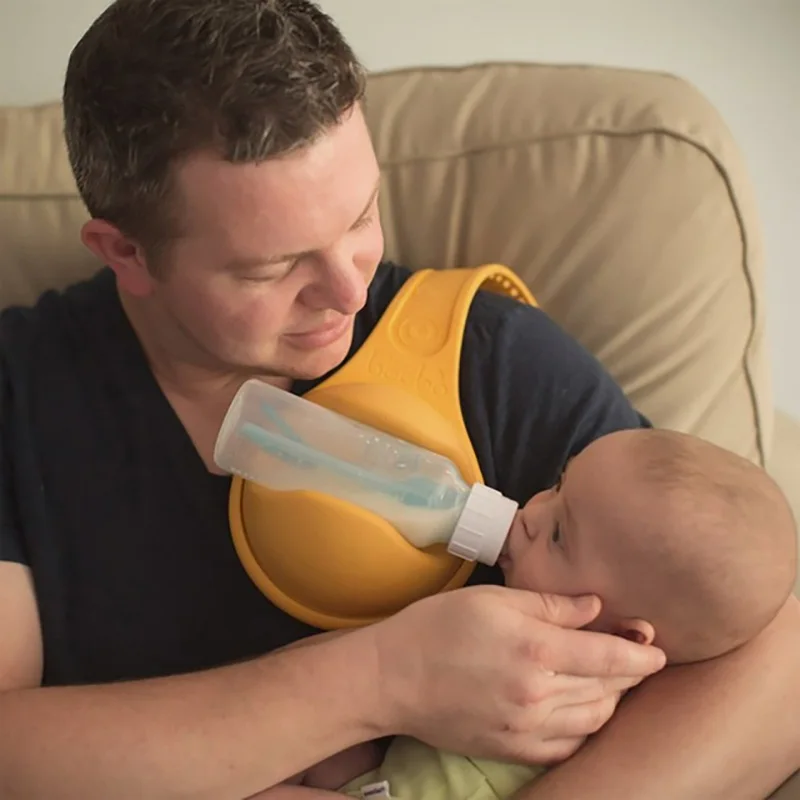 In the game we will:
Grow vegetables and fruits. 🍅
Breed animals. 🐓
Process and sell various products. 🥖🥚
There is virtual balance in the game. Initially, only one location is available in the game, and this is the store. To pick up your first gold coins, you need to go to store and sell existing products, thereby starting the gameplay.
The more gold coins we earn, the faster we will open all locations!
Despite the presence of a virtual balance, there are no paid in-app purchases in the game.
I have already noted that at the initial stage of the gameplay, only one location is available.
We go to the store to sell the products that are on the counter. We sell products, after which we get eight gold coins. This number of coins is enough to open another location in the game.
There are eight gold coins in the virtual balance, and now we can open the "Field" location.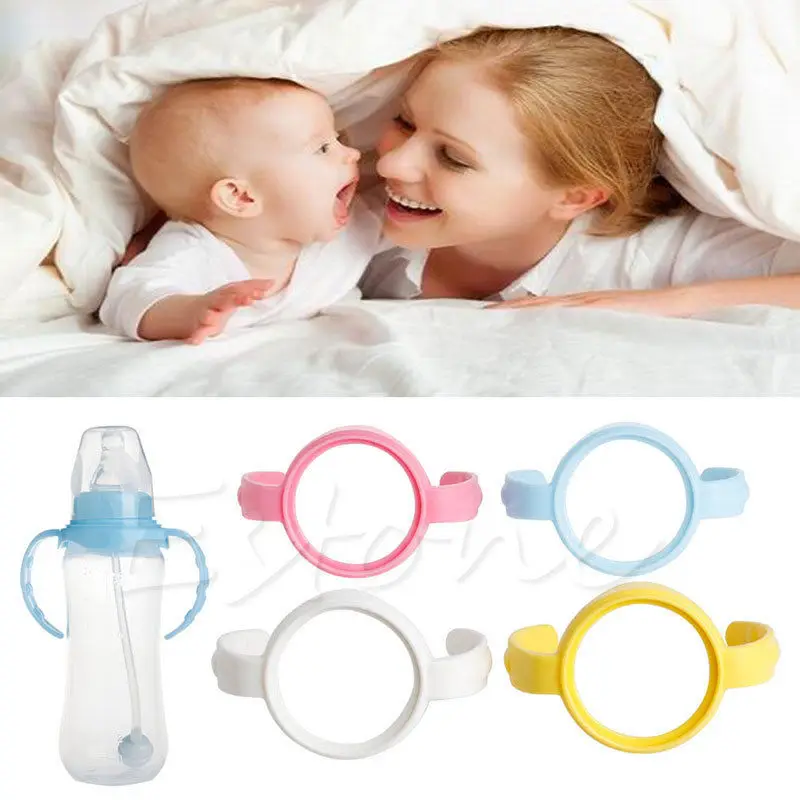 In this location, a fascinating and educational process awaits us, where the crop will be grown for sale. 🥒🍅
Click on the "rake" to start arranging the field.
Now we have one place where we can grow one sapling.
Places for growing seedlings must be bought for coins, each subsequent place is more expensive than the previous one.
Touch the plus sign and select seeds:
Corn. 🌽
Wheat. 🌾
Tomato.🍅
Eggplant.🍆
Corn seeds can be planted for free, other crops must be purchased for gold coins.
Touch the corn icon to plant the first crop. 🌽 To grow a crop, you must perform all the actions that are shown in the scale.
We are observing a step-by-step process of growing a crop.
Press the watering can to water the seedling.
We proceed to the process of fertilizing the seedling to speed up the growing process.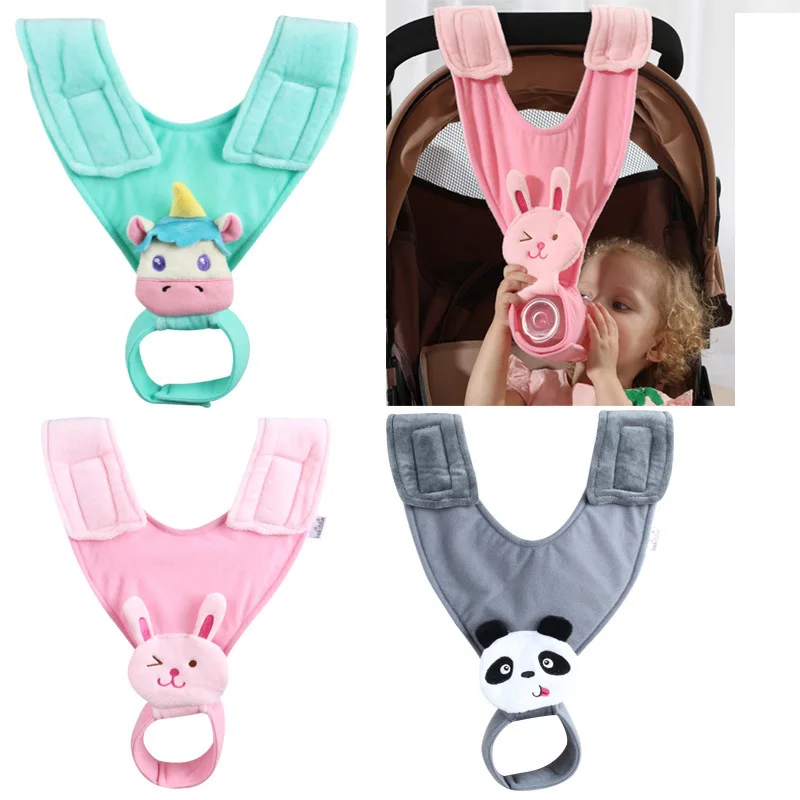 The seedlings have grown noticeably! Plants need sunlight, click on the sun icon. ☀️
Do not forget to drive away the birds so that they do not spoil the crops.
Collect the corn in the basket to put the crop up for sale! After completing all the steps, we got our first harvest! 🌽
Use a shovel to make room for planting seedlings.
Optionally, you can buy another place to start growing several crops at once.
Let's plant wheat seeds.
By doing the same, I grew another crop and got wheat.
Go to the shop to sell the harvest.
And here is the first customer who replenished the virtual balance with six gold coins.
We have the opportunity to improve the "shop" location, change the old interior to a more interesting and attractive one.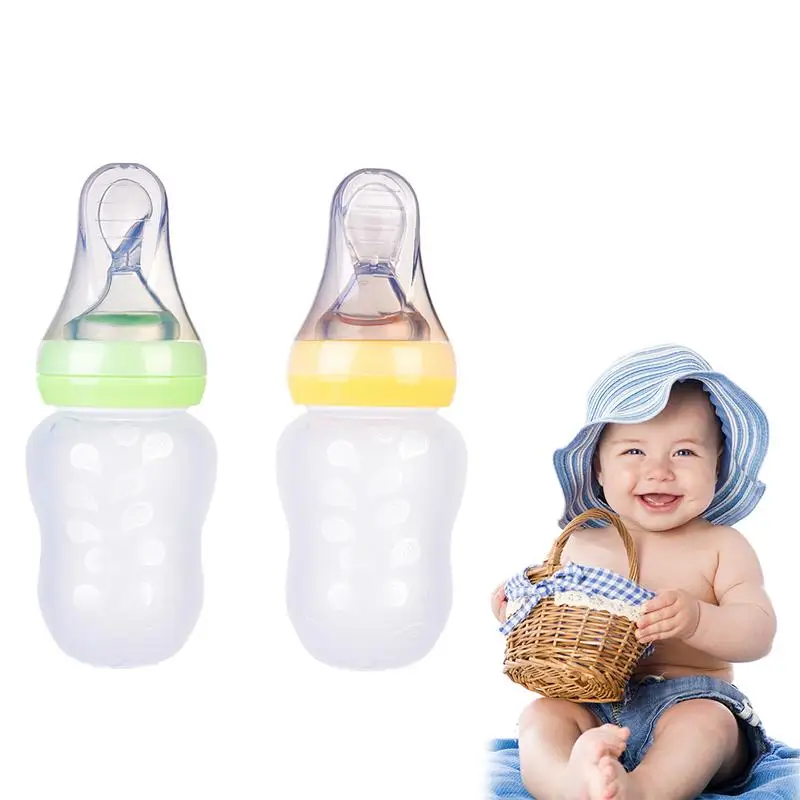 🏠
To open the rest of the location, you need to grow a few more crops to sell the crop. So far, only one way to earn coins is available to us.
During the game, new actions appear, for example, now we will remove caterpillars with tweezers. 🐛
When growing tomatoes and wheat, grasshoppers attacked the crop. Rather get rid of pests using a special tool. 🦗
It's time to start selling the harvest!
Customers are happy to buy all the products, and we get gold coins to further develop the gameplay.
We use this wonderful opportunity and open another interesting location called "Chicken Coop". 🐓
The first chicken can be obtained for free.
Before you get the eggs, you need to create all the conditions for the chicken and provide a phased care.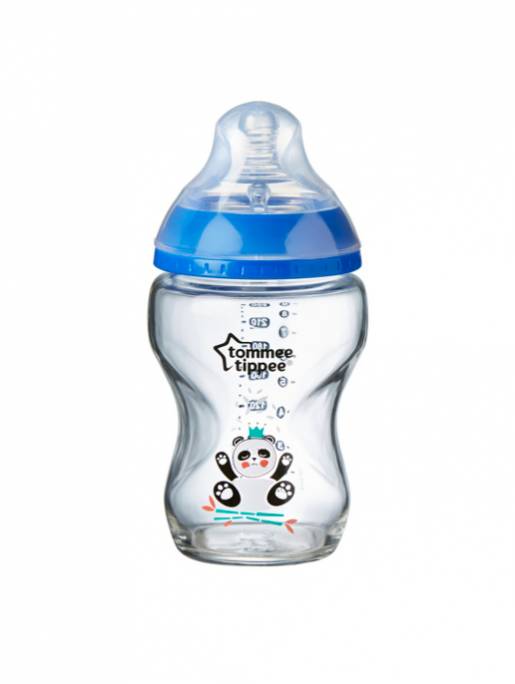 Keep the chicken coop clean, it's important! Follow all care steps, after which the chicken will definitely lay eggs. 🥚
Let's build a nest. Find a place where the hen will incubate her eggs.
Play some music while the hen hatches her eggs.
Click on the chicken to collect the eggs.
Now we can open another location, or rather a processing factory.
In the processing plant, you can combine products from the warehouse, sending them to the processing machine.
So we get new products to sell, such as bread. 🥖
Later, it will be possible to try longer and more unusual food processing schemes. 🍓
During the gameplay, I managed to open another location "cow barn". 🐄
We get the first cow for free, each subsequent one will cost more than the previous one.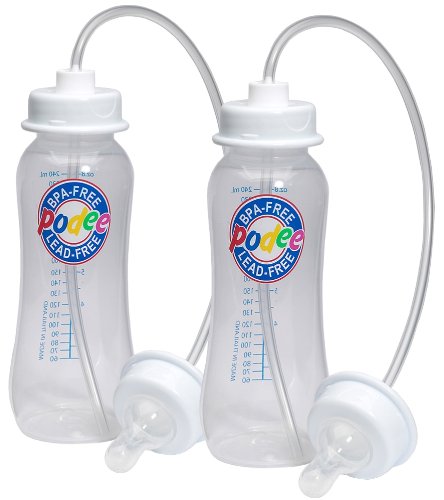 Before you start milking a cow, you need to provide her with a phased care: keep clean, give water, feed, create conditions for rest.
Only after completing the above steps, the cow will be ready to give milk.
We go to the barn to get milk.
Don't forget to drive the dung flies away from the cow, otherwise you won't get milk.
Carry out the process with the special tool!
Milk is ready!
Please note that almost all the stalls are filled with products that are produced on the farm. After the sale of products, we have the opportunity to open another exciting location!
Visit the "hive" location and get acquainted with the delights of the life of funny bees. 🐝
To open the location, you need 80 gold coins, of course, virtual ones.
Like the previous inhabitants of the farm, the first bee can be obtained for free.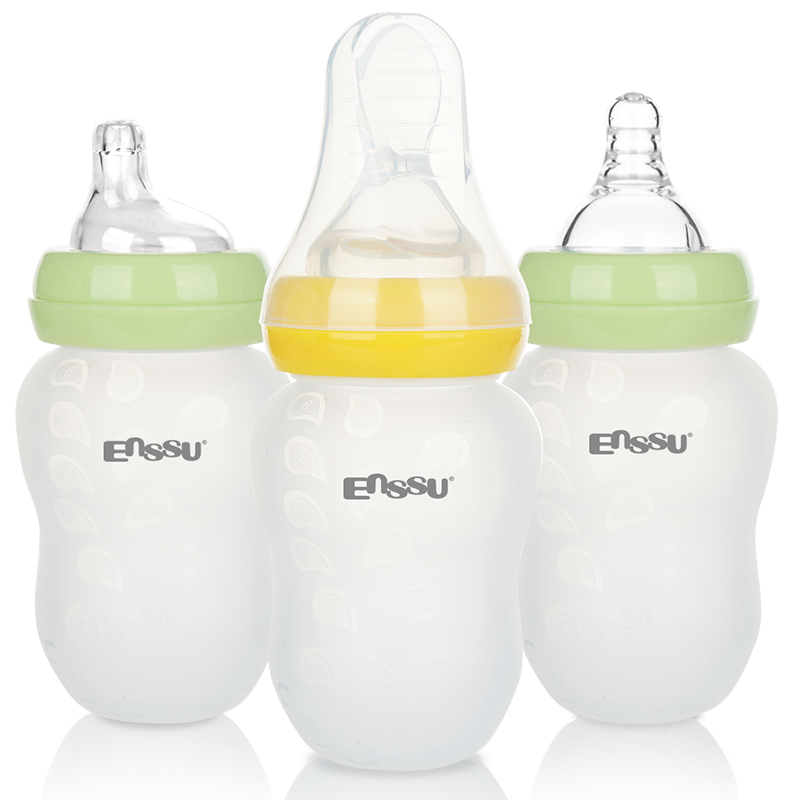 You need to take care of the bees, give them a sweet candy 🍭, give them water from a bottle, keep the territory of the hive clean, and most importantly, give the bees a rest on a fragrant flower.
After completing the care steps, the bee will be ready to do the job!
Nectar is very heavy, and to get honey, you need to use a special machine that produces honey.🍯
Selling honey brings good income, for one jar of honey you can get 15 gold coins.
Bonuses in the form of gold coins appear on the territory of each location. I used the gold coins and bought another bee.
We sell goods and get coins.
There are enough coins in the virtual balance to buy a location called "orchard".
Make a hole to plant the seeds.
We carry out all the necessary actions to grow fruit.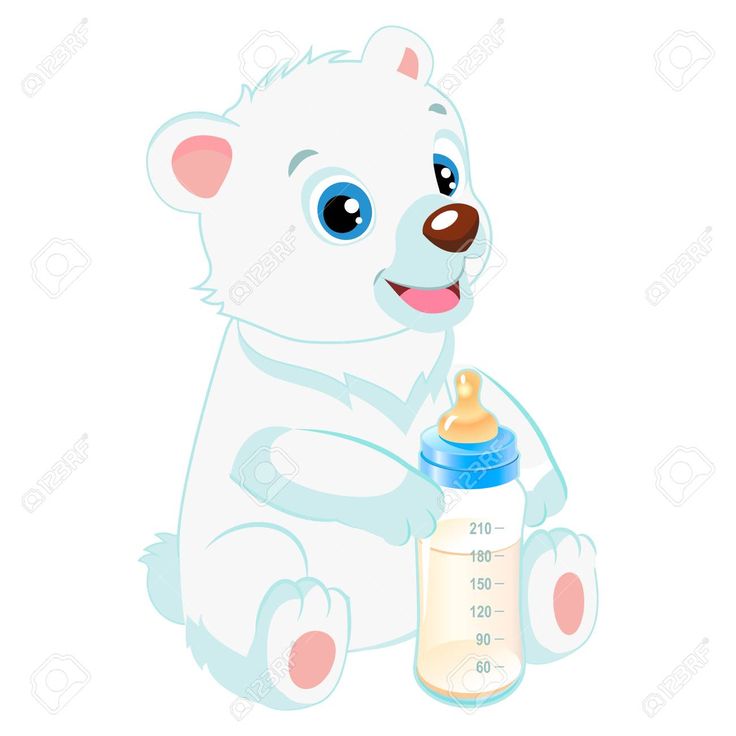 If the balance allows you to make a few more indentations, then by all means proceed to this action.
The more holes, the more harvest!
Collecting pitahaya and tangerines.
In the meantime, the chicken coop is replenished, and already three hens are ready to lay an egg.
I wonder what awaits us in the "sheepfold" location. 🐑
The first step is to begin the grooming process so that the sheep is ready to shed its wool.
We perform all the actions, after which we get wool!
Wool, of course, can be put up for sale!
Please note that almost all the stalls are occupied, the farm produces a large amount of goods.
In connection with this, another counter appears in the store.
After such a large proceeds, it becomes possible to open the location "fish pond".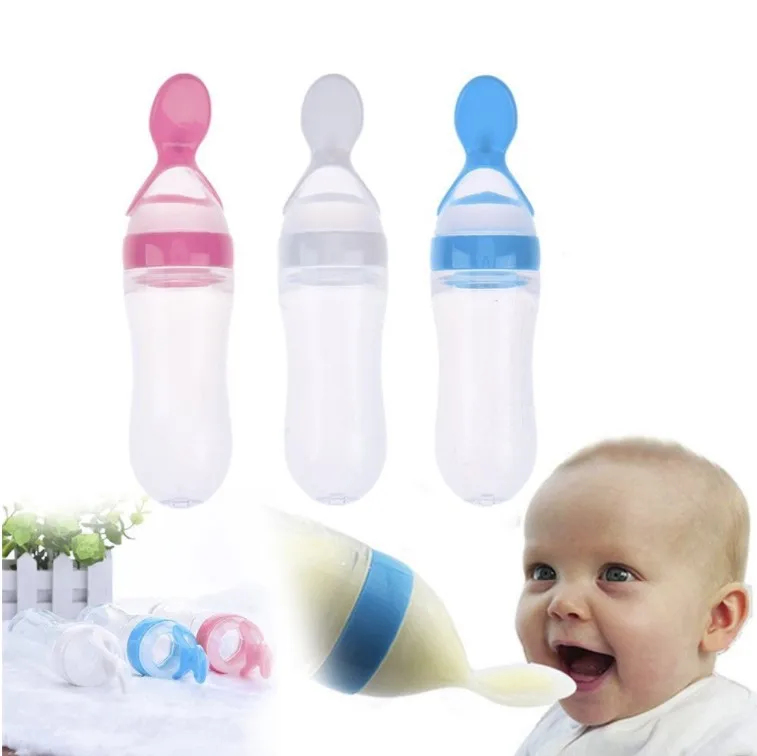 Before you start raising fish, you should dig out the pond.
Create all the conditions for the fish so that the fish grow faster!
After the fish grows up, you can start drying the fish for sale.
You can dig another pond nearby to grow two types of fish at the same time.
Pay attention to the abundance of goods on the shelves! The goal is fulfilled, the farm is working in enhanced mode!
The goal of the game is to open all locations and improve the production of the farm. A processing factory is needed to create clothes, yogurt, bread, ice cream and other goods that can then be sold for gold coins. For example, ice cream can be sold for 46 gold coins.
I recommend Little Panda's Farm by BabyBus! I rate the app 5 stars! An interesting game that you want to play again and again! Thank you all for your attention.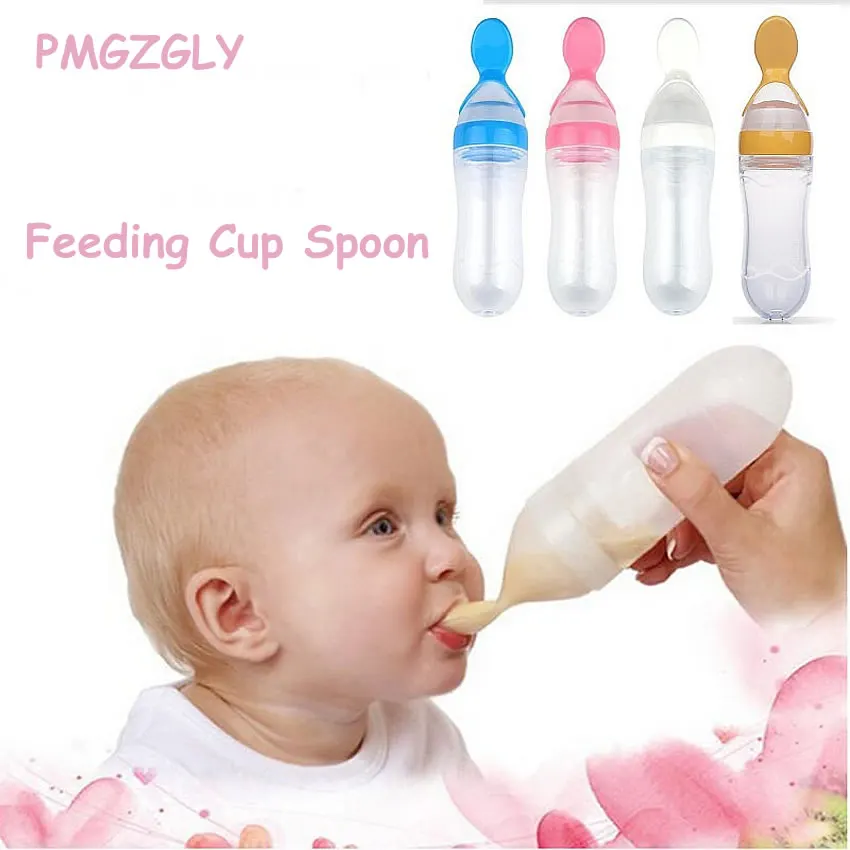 Various breastfeeding positions
Try different breastfeeding positions to find the one that works best for you and your baby. You can see the options in our selection of photos
Share this information
There is no right or wrong way to hold the baby while
feeding, and mom and baby are sure to find their favorite position.
It is important that both you and your baby feel comfortable. 1.2 It's good to learn a few different breastfeeding positions and techniques because life's circumstances often require us to be flexible, especially as your baby gets older and you start to leave the house more often.
Whatever position you choose to breastfeed your baby, remember a few simple rules.
Prepare everything you need before feeding, including drinks, food, mobile phone, TV remote control, book or magazine. And do not forget to go to the toilet - the feeding process can take a long time!
Make sure your baby is comfortable. Whichever position you choose, it's important to keep your baby strong, level, and provide good support for their head, neck, and spine.
You should also be comfortable. Don't stress. If necessary, use pillows of different sizes or rolls of towels to support your back or arms.
Make sure your baby is latching on correctly. Proper grip is the key to comfort when breastfeeding.
If your baby does not latch on well or you experience pain while feeding, contact a lactation consultant for help. The specialist will also be able to show you how to hold your baby more comfortably.
1. Relaxed feeding or reclining position
The relaxed feeding position, also known as biological feeding, 1 is often the first position for most mothers. If, immediately after birth, the baby is placed on the mother's chest or stomach, normally, he instinctively reaches for the breast and tries to grab the nipple. This phenomenon is known as the breast seeking reflex.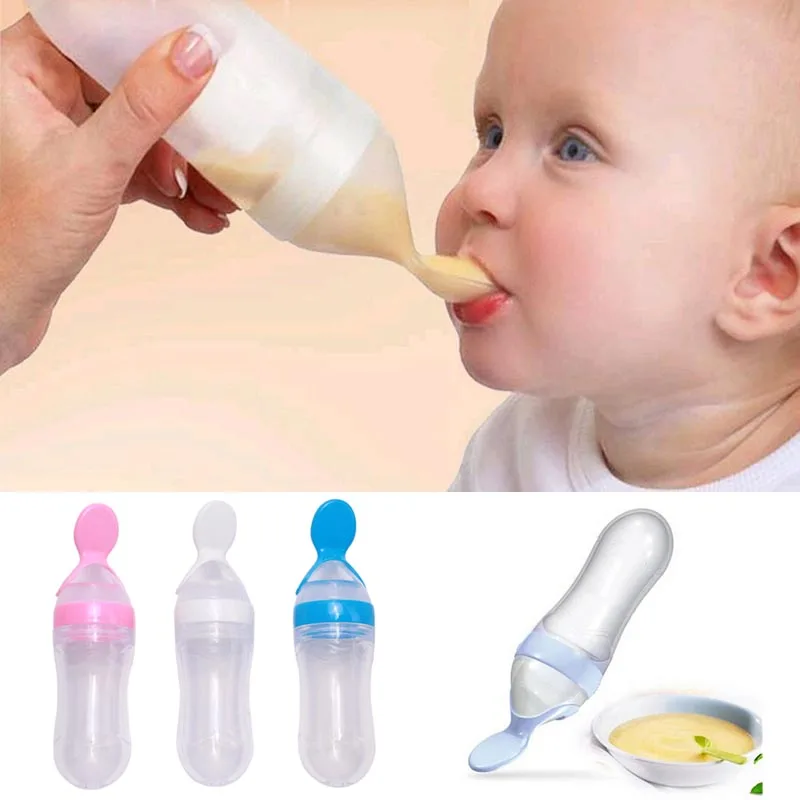 Skin-to-skin contact stimulates the infant's feeding instinct, and gravity helps him to latch onto the breast and maintain balance.
But it's not just newborns that can be fed in the reclining position - this position is great for babies of all ages. It can be especially helpful if your baby does not latch well in other positions or does not like to be touched during feeding, and also if you have too much milk flow or too large breasts. Isabelle, a mother from the UK, shares her experience: "I had large breasts, and the baby was born small - 2.7 kg, so it was not easy to find a comfortable position at first. After a few weeks, it became clear that there was no "correct" posture for me. As a result, I most often fed lying down, putting the baby on my chest. "
It is more convenient to feed not lying flat on your back, but half-sitting, leaning on pillows. So you will have a back support and you will be able to watch the baby during feeding.
2. Cradle position
This is the classic position that comes to mind first when we talk about breastfeeding
.
Mom sits straight
, and the baby lies on her side on her arm, pressing her stomach against her stomach. 3 Although this is a very popular position, it is not always easy to master with newborns because it gives the baby less support. Try putting a pillow under your back, and put a special breastfeeding pillow on your knees and lean on it with your hands. So you can more reliably support the child, without overstraining your back and shoulders. Just make sure that the baby does not lie too high on the pillow for feeding. The breast should remain at a natural level so that the baby can grab it without effort, otherwise sore nipples cannot be avoided.
"I breastfed in the cradle position because it suited me perfectly! It was comfortable and I loved just sitting and looking at my little one," recalls Rachel, a mother of two from Italy.
3. Cross Cradle
This breastfeeding position looks almost the same as the Cradle, but the baby is on the other arm.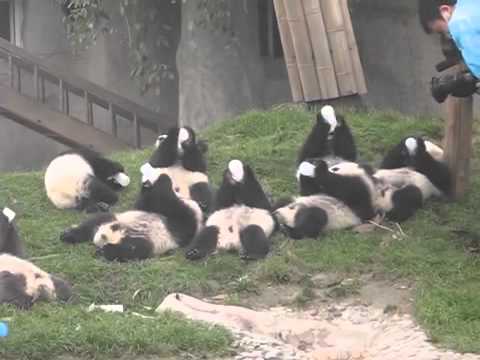 3 This gives baby support around the neck and shoulders so he can tilt his head to latch on. This position is great for breastfeeding newborns and small babies, as well as for babies who do not latch well. Since the baby lies completely on the other hand, it becomes easier to control his position and you can adjust the chest with your free hand.
Julie, a UK mother of two, finds this position very practical: "I usually breastfeed my youngest in the cross cradle position. So I have a free second hand, and I can take care of an older baby at the same time. "
Do not hold the baby's head at first, otherwise you may inadvertently press his chin against his chest. Because of this, the child will not be able to take the breast deeply, because the nipple will rest against the base of the tongue, and not against the palate, which will lead to inflammation of the nipples. As the child grows, this position becomes more comfortable, and he can rest his head on your palm (as shown in the photo above).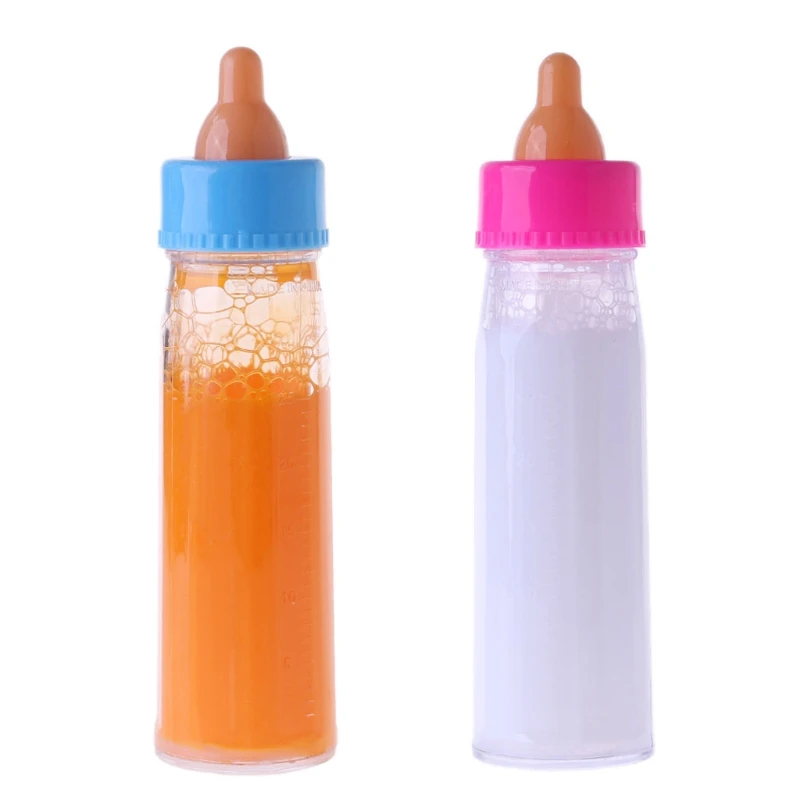 4. Underarm breastfeeding
In this position, also known as the "ball grip", the mother sits and the baby lies along her arm at the side, legs towards the back of the chair (or any other seat). 3 Another comfortable position for newborn breastfeeding, you can give your baby good support, full control of his position and a good view of his face. And the baby feels safe in close contact with the mother's body. This position is especially good for those who have had a caesarean section or a premature birth, as well as mothers of twins and women with large breasts.
"When I breastfed my first daughter, I had very large K-sized breasts—twice the size of her head," recalls Amy, an Australian mother of two. - I put rolls of towels under each breast, because they were very heavy, and fed my daughter in a pose from under the arm, but only sitting straighter so as not to crush her. This position was also convenient because I had a caesarean section and could not put the baby on my stomach.
"
5. Side-lying position
The side-lying position is ideal for relaxed
feeding at night in bed or on the couch. If you had a
caesarean section or ruptures during childbirth, this position may be more comfortable than sitting down. 3 In this position, mother and baby lie side by side, tummy to tummy.
"It was difficult for me to sit during endless night feedings, firstly because of the caesarean section, and secondly because of lack of sleep," recalls Francesca, a mother from the UK. "And then I discovered that you can feed your baby lying on your side and rest at the same time."
"Because of the short tongue frenulum, Maisie could only properly latch on to her breasts while lying on her side. The lactation consultant showed me how it's done. In this position, the flow of milk was optimal for my daughter, and it was easier for her to keep the nipple in her mouth. As she got older, she became much better at grabbing her breasts in normal positions," says Sarah, mother of two from Australia.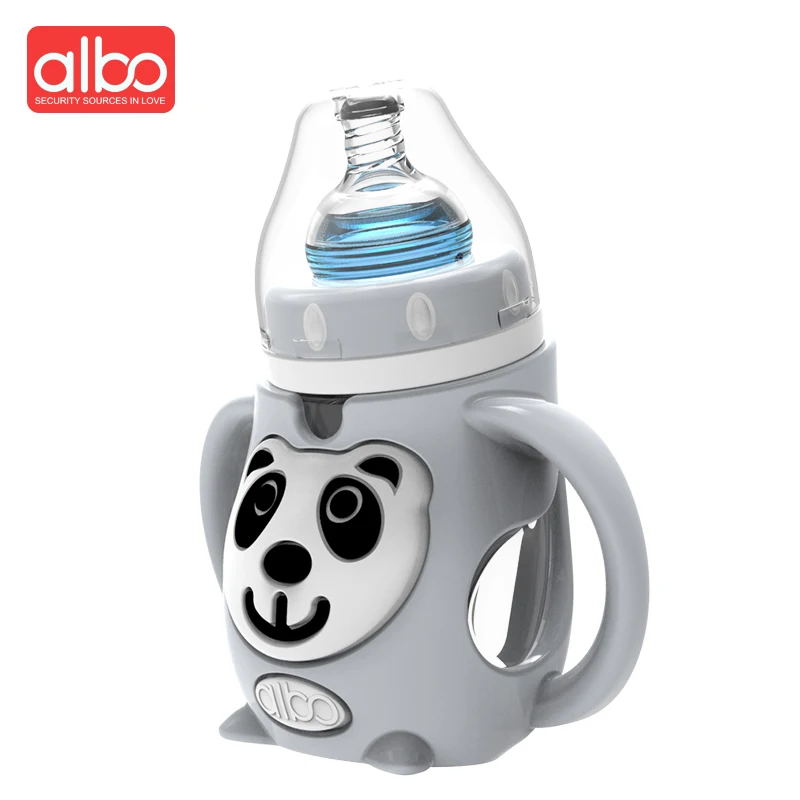 6. Relaxed breastfeeding after caesarean section
If you can't find a comfortable position for breastfeeding after caesarean section, 3 try to hold the baby on the shoulder while reclining — this does not put pressure on the postoperative suture and allows you to breastfeed the baby comfortably. You can also try side feeding.
7. Sitting upright breastfeeding or "koala pose"
When breastfeeding in an upright position or "koala pose", the baby sits with a straight back and a raised head on the mother's hip. 4 This position can be tried even with a newborn if it is well supported, but it is especially convenient for feeding a grown child who can already sit up by himself. The upright sitting position, or "koala pose," is great for toddlers who suffer from reflux or ear infections and feel better sitting. In addition, this pose may be suitable for children with a shortened frenulum of the tongue or reduced muscle tone.
"When my daughter got a little older, I would often feed her in an upright position, which was more comfortable for both of us, and I could still hold her close," recalls Peggy, a mother from Switzerland.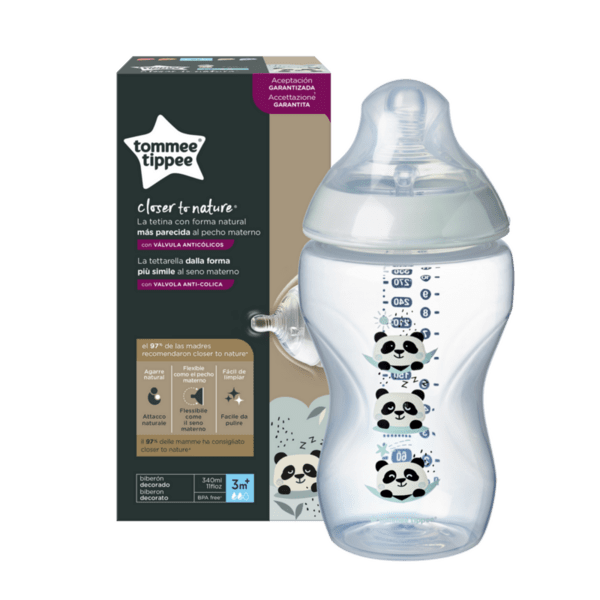 "Besides, it was possible to discreetly breastfeed her in public places."
8. Overhanging position
In this position, the baby lies on his back, and the mother bends over him
on all fours so that the nipple falls directly into his mouth. 4 According to some mothers, this breastfeeding position is good to use from time to time for mastitis, when touching the breast is especially unpleasant. Some say that this breastfeeding position helps with blockage of the milk ducts, although there is no scientific evidence for this yet. You can also feed in the "overhanging" position while sitting, kneeling over the baby on a bed or sofa, as well as reclining on your stomach with support on your elbows. Pillows of various sizes that you can lean on will help you avoid back and shoulder strain.
"I have breastfed several times in the 'overhang' position for clogged milk ducts when no other means of dissolving the blockage worked. And this pose seems to have helped.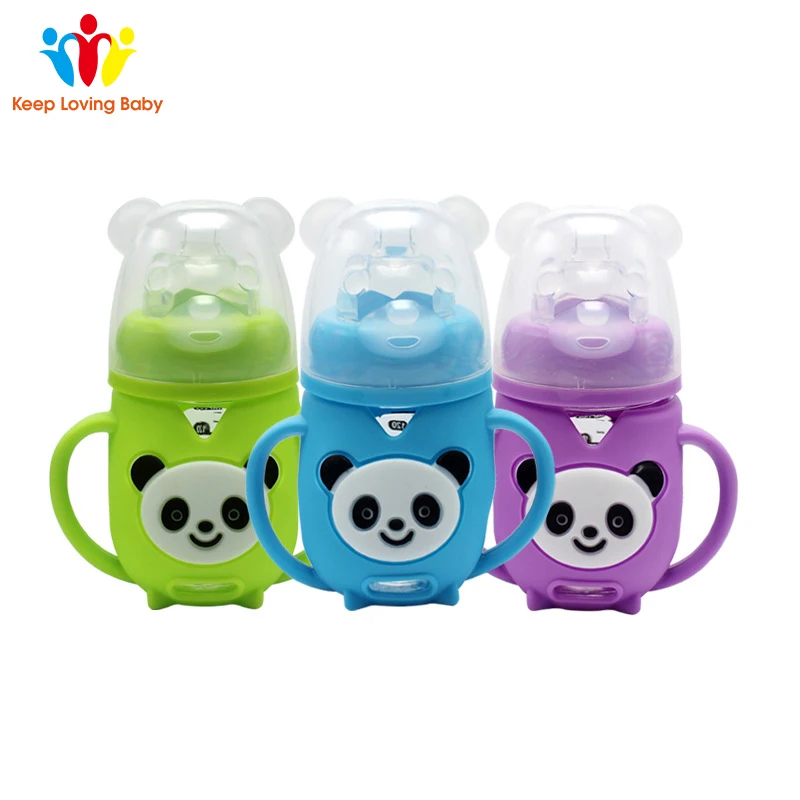 I think it's because of gravity, and also because the breasts were at a completely different angle than with normal feeding, and my daughter sucked her differently, "says Ellie, a mother of two from the UK.
Feeding in the "overhanging" position is unlikely to be practiced regularly, but in some cases this position may be useful.
"I used to breastfeed in the overhang position when my baby was having trouble latch-on," says Lorna, mother of two in the UK. - This, of course, is not the most convenient way, but then I was ready for anything, if only he could capture the chest. We succeeded and have been breastfeeding for eight months now!"
9. Feeding a baby in a sling or "on the fly"
Breastfeeding in a sling takes some practice, but it can be used to go out, look after older children or even do a little household chores.
The sling is also useful if the baby does not like to lie down or is often attached to the breast. Lindsey, a mother of two in the US, notes: "I used the carrier frequently for both of my children.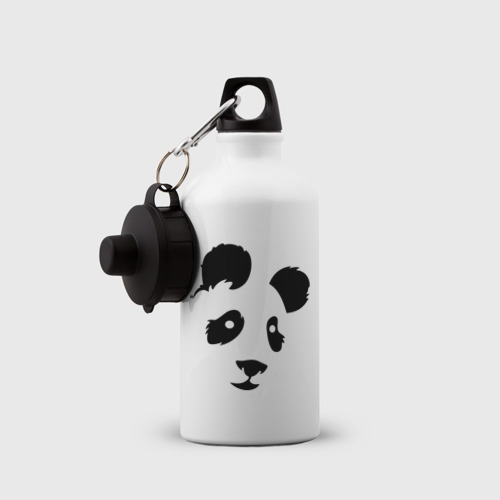 When we were out, I tied the sarong around my neck and covered the carrier with it. Under such a cape, the baby can eat as much as he wants until he falls asleep.
This breastfeeding position is best when the baby is already good at breastfeeding and can hold his head up by himself. Any slings are suitable for breastfeeding, including elastic and rings, as well as carrying bags. Whatever option you choose, the main thing is that you can always see the face of the child, and his chin does not rest against his chest.
10. Double hand-held breastfeeding
Double hand-held breastfeeding (or "double-ball gripping") is great for mothers of twins—you can breastfeed both at the same time while keeping your arms relatively free. 4 When feeding in this position, it is advisable to use a special pillow for breastfeeding twins, especially at first. It will provide extra support and help keep both babies in the correct position, as well as reduce the burden on the abdomen if you had a caesarean section.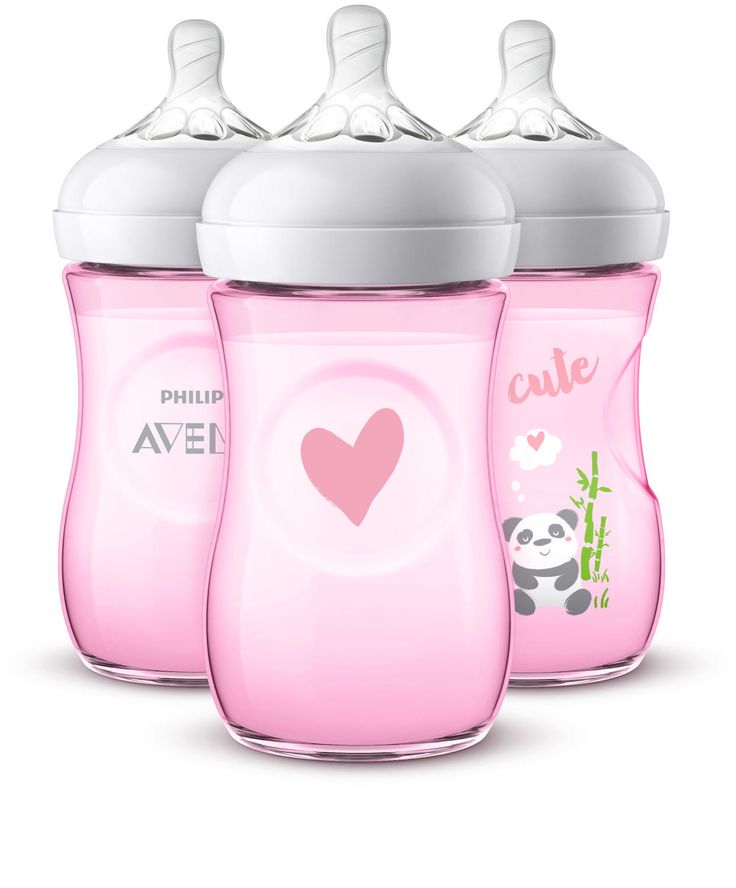 In addition, the hands are freer, and if necessary, you can deal with one child without interfering with the second.
"My twins were born very tiny and had to be fed every two hours at any time of the day or night. Very soon it became clear: if I want to do anything besides feeding, I need to feed them both at the same time, - says Emma, ​​mother of two children from the UK. "I breastfed them two by hand using a breastfeeding pillow."
Other good positions for breastfeeding twins are two criss-cross cradles, one baby in the cradle and the other close at hand, reclining feeding, or sitting upright (one baby on one side, the other on the other).
11. Breastfeeding in the "hand-supported" or "dancer's hand" position
muscle tone (which is typical for premature babies, children suffering from various diseases or Down syndrome), try supporting his head and your chest at the same time. 4 Grab your chest with your palm underneath so that your thumb is on one side and all the other fingers are on the other.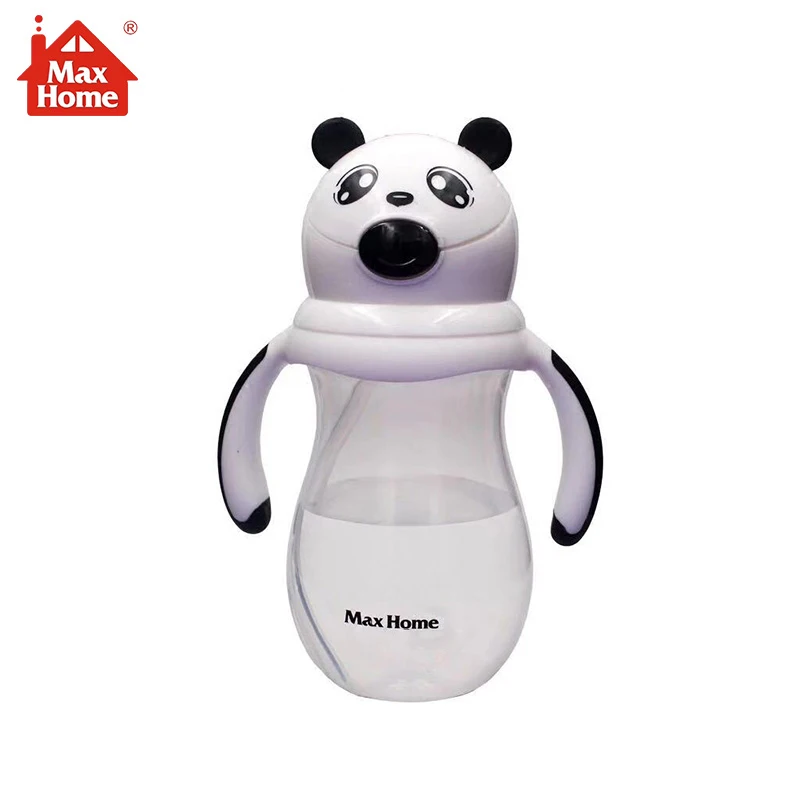 Move your hand slightly forward so that your thumb and forefinger form a "U" just in front of your chest. With the other three fingers, continue to support the chest. With your thumb and forefinger, hold the baby's head while feeding so that his chin rests on the part of the palm between them, your thumb gently holds the baby on one cheek, and your index finger on the other. So the baby gets excellent support, and you can control his position and see if he is holding his breast.
Literature
1 Colson SD et al. Optimal positions for the release of primitive neonatal reflexes stimulating breastfeeding. Early Hum Dev . 2008;84(7):441-449. - Colson S.D. et al., "Optimal Positions for Provoking Primitive Innate Reflexes to Induce Breastfeeding." Early Hume Dev. 2008;84(7):441-449.
2 UNICEF UK BFHI [ Internet ].