Baby shower cookout food ideas
37 Crowd-Pleasing Baby Shower Food Ideas
Planning a baby shower is lots of fun, especially when it comes to brainstorming food ideas. Whether you're looking for food ideas that match your chosen baby shower theme or you're just looking for quick, easy, and flavorful options that everyone will love, you've come to the right place. Check out our 37 baby shower food ideas, including savories, sweets, and thirst-quenching drinks.
9 Tips and Ideas for Planning a Baby Shower Menu
When planning a baby shower, you can be as creative as you like with the food ideas, but it's also important to consider some practical aspects.
As the host, you'll have a lot to take care of, including decorating the venue, so it's good to plan food that is quick to make and easy to serve and eat.
Here are some tips to help you think about the types of food to choose, how to serve it, and more:
Savory Baby Shower Food Ideas
Whether you plan on having only finger foods or an entire menu at the baby shower, here are some ideas for the savory food:
Baby Shower Dessert Table Food Ideas
Besides having a baby shower cake as a centerpiece, you may want to have a dessert table with an assortment of other sweet offerings.
Here are some ideas for crowd-pleasing sweets and desserts:
Drinks
Beyond serving the usual wine spritzer or sparkling wine at the baby shower, consider some alcohol-free drinks, like mocktails, punch, and homemade sodas:
The Bottom Line
You'll no doubt have lots of fun planning and serving the food for the mom-to-be's baby shower.
If you've decided to prepare most of the food, round up some of the mom-to-be's friends and family to help. Make it easier on yourself by using some store-bought elements, too. You could also make some of what's on offer but ask each guest to bring a small plate to share.
Set up food and dessert tables so that guests can serve themselves buffet style, and stick to foods that aren't too messy to eat while standing up and mingling.
If you have a set theme, you can tie the food into the theme by using colored frosting, or by piping lettering onto foods like "Oh, Baby!" Cookie cutters are your friend! Cut everything from brownies to sandwiches into shapes that match the theme.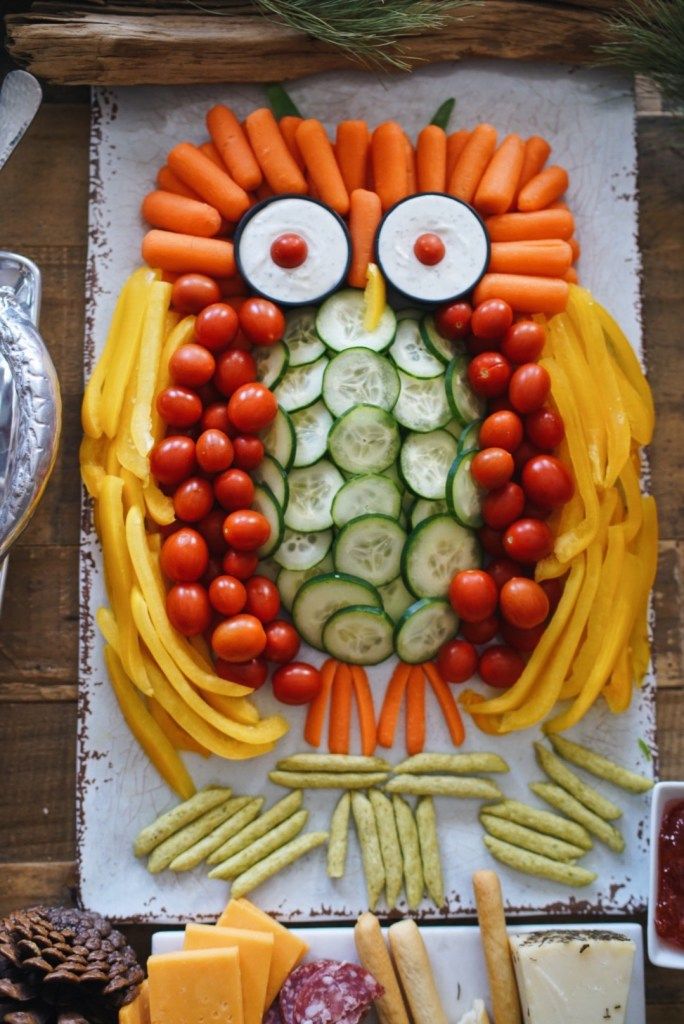 You can also connect the food and drinks to the theme based on the colors you choose for the straws, napkins, and cupcake liners.
Having a chocolate fondue fountain or a soda bar can create an interactive element that guests will love.
Have fun with it! Your options are endless, and you might find you really get into it once you get started. And, always remember, no matter what food and drinks you serve, your guests — especially the guest of honor — will really appreciate your efforts and thoughtfulness.
While you're here, check out our baby shower checklist to double-check that you've covered everything for the upcoming event.
50 Best Baby Shower Party Foods
Hosting a baby shower and planning your baby shower party menu? You're in the right place! Whether you're hosting a shower for a boy or a girl or gender neutral, you'll find the perfect baby shower party foods to feed mom-to-be and your party guests!
Always be sure to ask the soon to be parents and baby shower guests of any dietary restrictions or food allergies.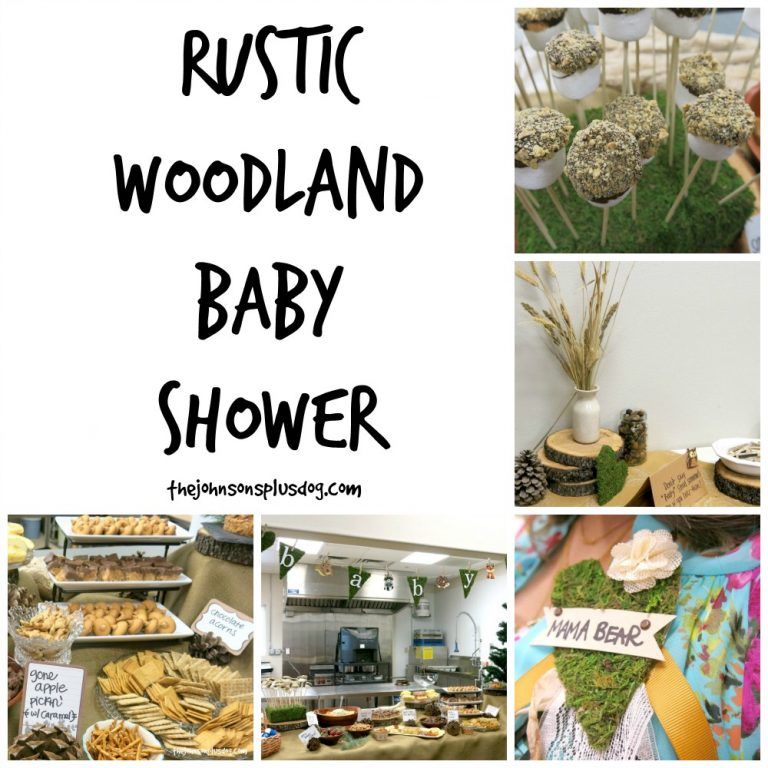 It's always nice to be sure everyone at the party has options to enjoy.
Serve your baby shower foods on a dining table or kitchen island on a variety of tiered trays or platters. Down South, we love to use our grandma's gigantic silver trays and you can find similar ones at just about any estate sale! Simple white platters or even large plates will do the trick too!
Another hostess tip? Print out simple food tent cards to label your foods so guests know what you're serving! You can find super cute themed food label cards on Etsy too. This is always a welcomed addition to any party food table and it can help carry out your theme!
Baby Shower Party Appetizers
Appetizers are perfect for baby showers. Whenever I host baby showers, I like to offer 3 to 5 different party appetizers along with a couple of desserts and a signature cocktail. I find that's the perfect amount for guests to enjoy while mixing and mingling with mom-to-be!
Here are a few of my go-to party appetizers for baby showers!
Pimento Cheese Sausage Balls
A Southern twist on the classic sausage ball, these pimento cheese sausage balls are completely fool-proof and so delicious!
Get the Recipe
Baked Brie Bites
Always a winner, these phyllo cups are filled with baked brie and fig jam.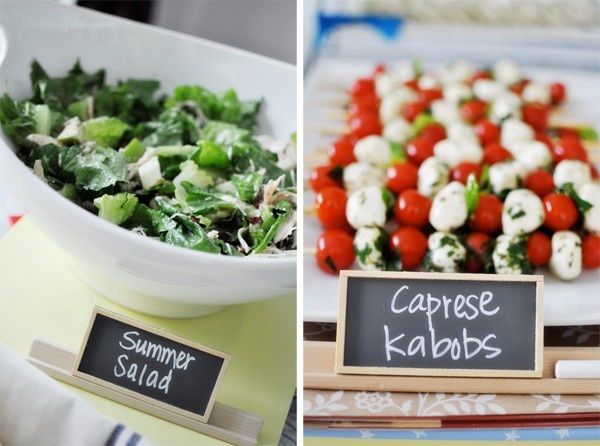 So simple to make and so delicious!
Get the Recipe
Cream Cheese & Pepper Jelly Phyllo Cups
Another phyllo cup appetizer that's ready in minutes are these cream cheese and pepper jelly bites topped with a toasted pecan. These are much easier to eat than serving a block of cream cheese topped with pepper jelly.
Get the Recipe
Whipped Ricotta Crostini
An elegant and simple crostini topped with whipped ricotta, thinly sliced apple, chopped pistachios and a drizzle of honey!
Get the Recipe
Party Toast Cups
Fill these little party toast cups with any prepared spread or dip like pimento cheese, spinach and artichoke dip, etc. They're so simple, twice baked and extra crispy!
Get the Recipe
Blueberry Goat Cheese Log
The gorgeous bright blue color of this goat cheese log makes such a beautiful baby shower appetizer! You could also recreate with raspberries for a gorgeous pink hue.
Get the Recipe
Spinach Cheese Squares
This old-fashioned party appetizer is making a comeback! I love these spinach and cheese squares!
Get the Recipe
Avocado Toasts
Mini Avocado Toasts
Simple to make and perfect for a baby shower appetizer idea, these mini avocado toasts are perfect.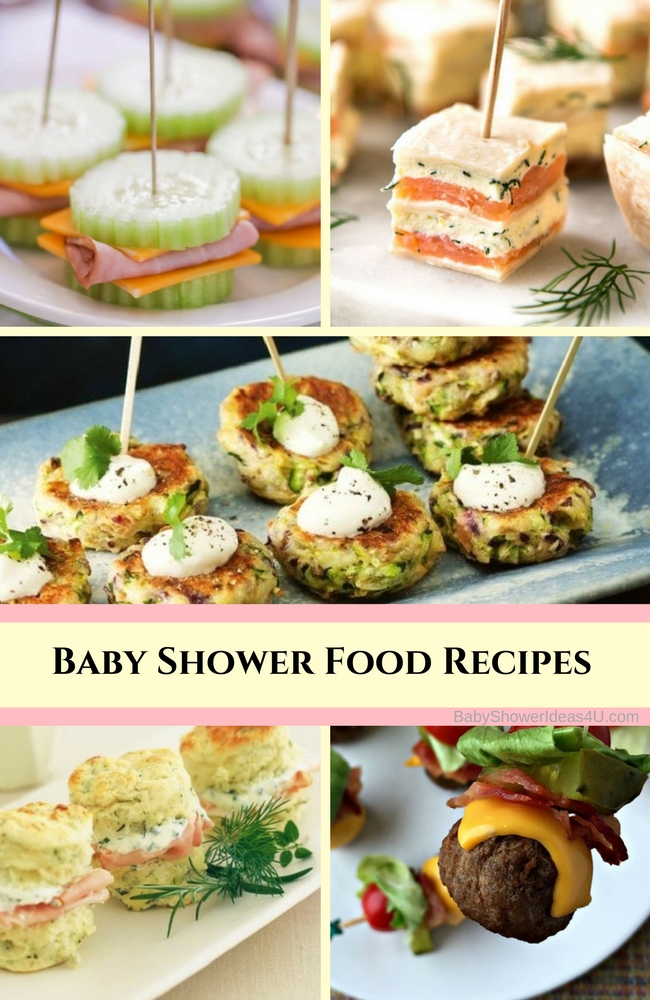 Tip, sprinkle on everything bagel seasoning to take them over-the-top!
Get the Recipe
Easy Goat Cheese & Honey Bites
These elegant goat cheese and honey bites make the perfect baby shower appetizer!
Get the Recipe
Mini Cheeseburgers
Always a hit, serve up mini gourmet cheeseburgers with all the toppings!
Get the Recipe
Nacho Wonton Cups
Mom-to-be craving all her Mexican favorites? Serve up these nacho wonton cups!
Get the Recipe
Pink Popcorn
Hosting a baby girl shower? This pink popcorn is perfect for serving on your food table or packaging up as a cute favor! Don't worry, boy mamas, you can make it blue too!
Get the Recipe
Chicken Salad Cups
Recreate these adorable chicken salad cups with tuna salad, egg salad, or any other type of salad!
Get the Recipe
Watermelon Feta Bites
Simple and easy to eat, these watermelon and feta bites are the perfect bite sized appetizer for a baby shower!
Get the Recipe
Veggie & Dip Cups
These party-ready veggie cups are always a hit! Fill up mini cups with your favorite dips or hummus then load it up with fresh veggies!
Get the Recipe
Chicken and Waffle Bites
Turn this Southern brunch favorite into the perfect baby shower appetizer!
Get the Recipe
Cuban Sandwich Skewers
Skewers are always a good idea, they're easy to eat and these Cuban Sandwich Skewers also happen to be easy to make in advance for your baby shower!
Get the Recipe
Brie and Fruit Skewers with Prosciutto
Another skewer favorite are these Brie, Fruit and Prosciutto Skewers!
Get the Recipe
Baby Shower Desserts
Serve up a little something sweet for mom-to-be and the baby shower guests! Here are a few ideas for your baby shower dessert menu…
Bubbly Champagne Cupcakes
Champagne Cupcakes
This delicate and moist champagne cupcake recipe is sure to be the superstar of the dessert spread at your baby shower.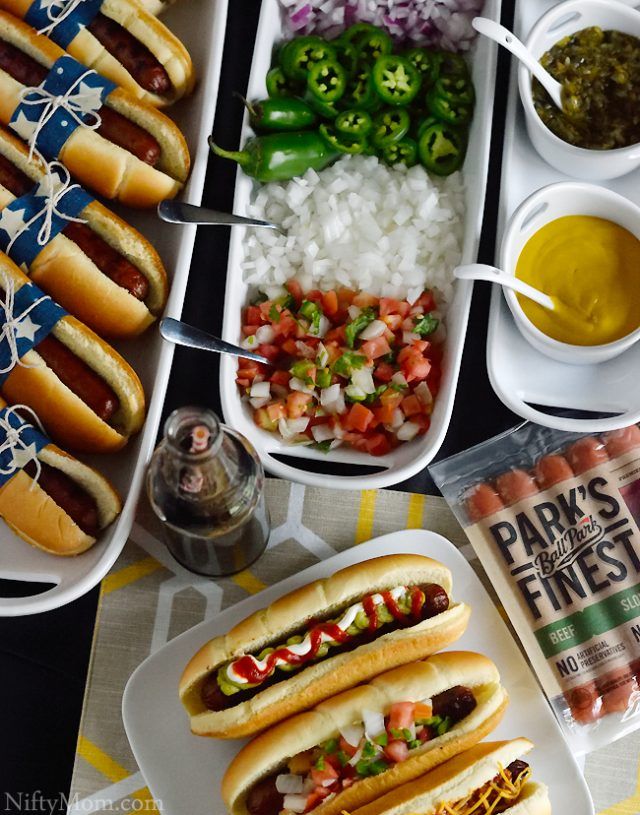 Tint the frosting pink or blue if desired!
Get the Recipe
Mini Vanilla Crème Brûlée Cheesecakes
For a show-stopping dessert, make these bite sized Vanilla Crème Brûlée Cheesecakes and garnish with edible flowers!
Get the Recipe
Baby Shower Sugar Cookies
There's nothing better than classic baby-themed sugar cookies at a baby shower. Whether you serve them on a platter to enjoy during the baby shower or wrap them up in a little bag for a baby shower favor, these are a must at any shower!
Get the Recipe
Southern Cream Cheese Pound Cake
In the South, there isn't a baby shower that doesn't include a pound cake make from a family recipe book. My favorite? My Cream Cheese Poundcake! It's absolutely delicious!
Get the Recipe
Pink Covered Strawberries
Chocolate, white chocolate or yogurt covered strawberries are an elegant and easy baby shower dessert that can be jazzed up by tinting the color pink or blue and adding sprinkles or sugar!
Get the Recipe
Mini Strawberry Bundt Cakes
I love mini desserts, especially for baby showers because they're easy to serve to a crowd.
These mini bundt cakes with pale pink strawberry frosting would be a huge hit at a baby shower for a girl!
Get the Recipe
Chocolate Chip Pastry Puffs
Delicious bite-sized pastry puffs complete with a chocolate chip filling? Yes, please! These are so pretty when drizzled with pink or blue candy melts.
Get the Recipe
Baby Rattle Cake Pops
Adorable cake pops that look just like baby rattles? Absolutely! These are such a cute baby shower dessert!
Get the Recipe
Vanilla Snowball Cake
I made this vanilla snowball cake for my brother's baby shower. You know those powdered sugar cookies that look like snowballs? They are his favorite, so I had to top my vanilla almond cake with them! I LOVE how it turned out!
Get the Recipe
Blackberry Cookies (naturally blue!)
How cool are these naturally blue cookies? PERFECT dessert for a baby boy shower.
Get the Recipe
Blueberry Vanilla Cupcakes
Blueberry treats – like these blueberry vanilla cupcakes – are absolutely perfect for baby boy shower dessert!
Get the Recipe
Neapolitan Cupcakes
Perfect for a baby girl shower, these cupcakes are a twist on the classic neapolitan dessert!
Get the Recipe
Strawberry Cake
This strawberry cake is loaded with fresh berries and topped with a light whipped frosting.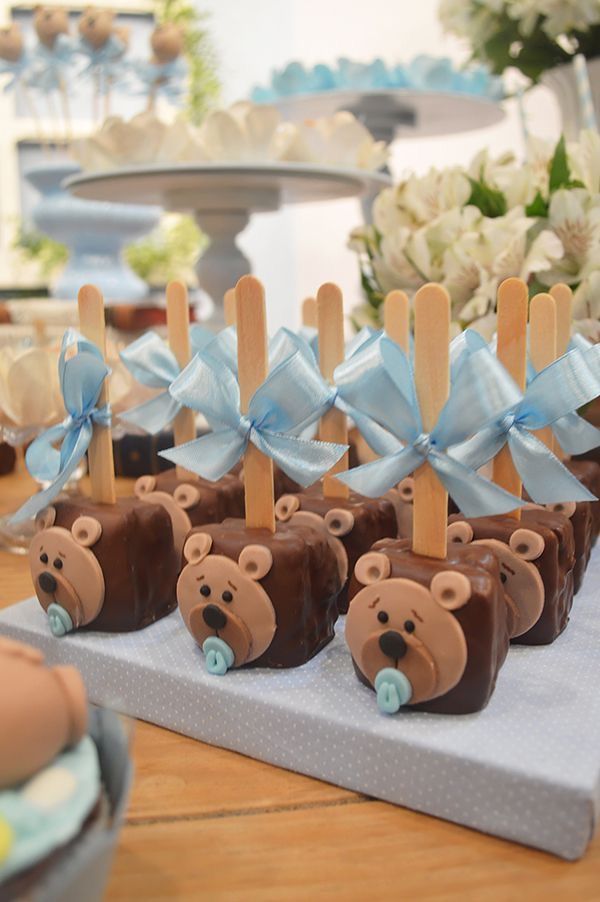 The pink color is so beautiful for a baby shower dessert!
Get the Recipe
No-Bake Blueberry Cheesecake
A light and refreshing cheesecake that is super simple to make, no oven required! You'll have enough on your to-do list hosting a baby shower, let dessert be simple and delicious!
Get the Recipe
Rosewater Cupcakes
These beautiful pink rosewater cupcakes are soft, delicate, floral and so unique! They are made with rosewater and a simple rose and vanilla buttercream!
Get the Recipe
Pink Ombre Cake
This beautiful cake boasts the prettiest shades of pink! It would make a lovely baby shower dessert!
Get the Recipe
French Macarons
Albeit a bit more tedious to make than simple cupcakes or other desserts, these French Macarons are gorgeous and a perfect baby shower favor!
Get the Recipe
Baby Shower Drinks and Cocktails
While Mom-to-be can't partake in a cocktail, your guests will certainly enjoy the offering so my suggestion is to have a signature cocktail for the baby shower as well as at least one festive mocktail or non-alcoholic drink option.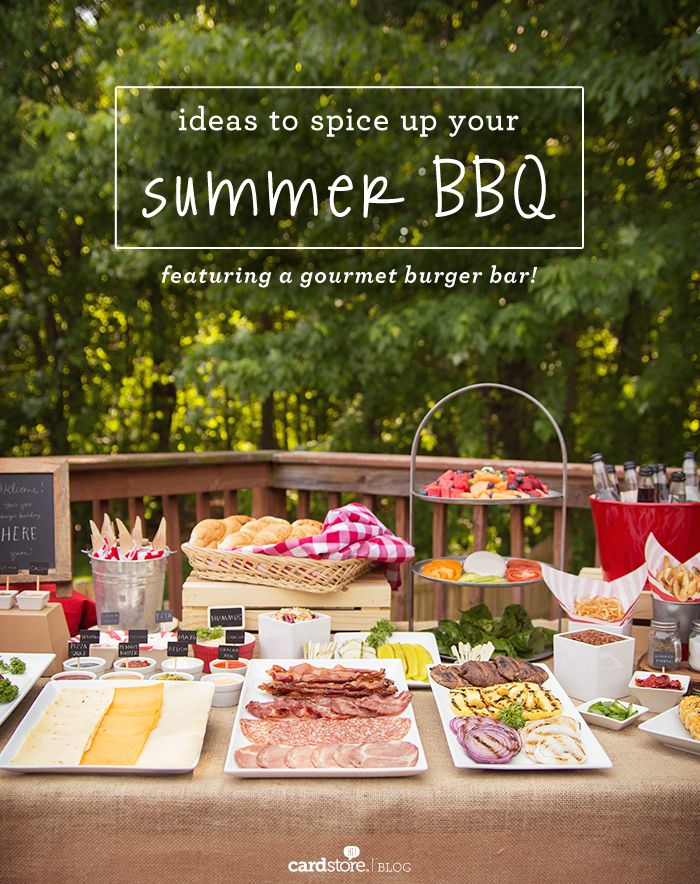 Keep a pitcher of ice water on hand as well.
Mint Julep Punch
A classic Southern cocktail that's oh so pretty when garnished with fresh fruit slices and an edible flower!
Get the Recipe
Champagne Punch
You can't go wrong with a simple champagne punch. It's naturally a gorgeous pink so it's the perfect pink baby shower cocktail!
Get the Recipe
Pink Party Punch
This punch punch is a go-to winner for a baby girl's shower! Best part? It's made with only 2 ingredients!
Get the Recipe
Sweet Tea Sangria
Hosting a baby shower in the summer? Serve up a refreshing baby shower cocktail like sweet tea sangria! Set up a sweet tea sangria bar with all the mix-ins like fresh fruit and mint sprigs. Mom-to-be can opt for just sweet tea all jazzed up with her favorite fruit slices and refreshing mint!
Get the Recipe
Old Fashioned Lemonade
Want a delicious non-alcoholic drink to serve? You can never go wrong with lemonade.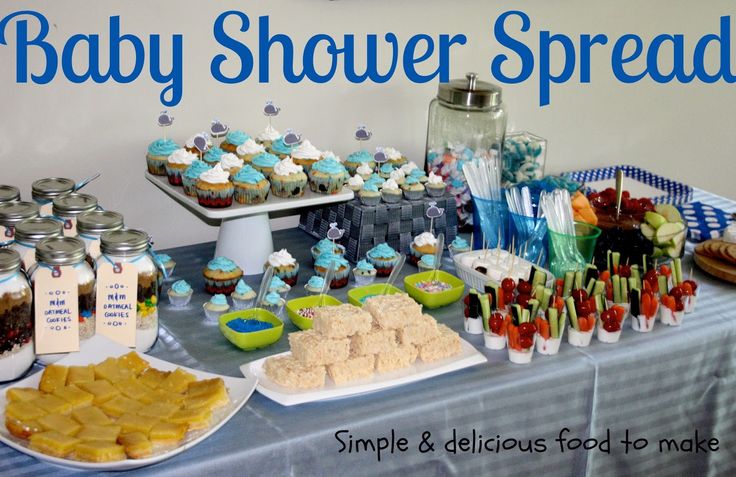 It was one of my pregnancy cravings too! Serve it up with fresh fruit slices for garnishing!
Get the Recipe
Strawberry Mocktail Spritzer
I love this baby shower mocktail spritzer idea – and it turns out the most beautiful pink color!
Get the Recipe
Kir Royale Cocktail
This elegant champagne cocktail is perfect for toasting mom-to-be!
Get the Recipe
Sparkling Raspberry Lemon Mimosas
An elegant twist on the classic mimosa, try this raspberry lemon version for a gorgeous pink colored baby shower drink!
Get the Recipe
Baby Shower Blue Punch
Finding a blue drink can be a little difficult, but not to worry – this blue punch will be a hit at your baby boy shower!
Get the Recipe
Blue Mermaid Cocktail
Now mom-to-be can't partake in this festively blue cocktail but the guests will surely love the offering! Serve up a mocktail version for mom on the side!
Get the Recipe
Pink Lemonade Mimosas
Make "momosas" for mom – pink lemonade style!
Get the Recipe
More Baby Shower Party Foods
Not quite fitting into appetizers or desserts are these delightful additions to any baby shower party menu! Some are fitting for a morning baby shower (think brunch or breakfast foods) but can certainly be served any time of day!
Granola Parfaits
You can never go wrong with a make-ahead granola parfait! Adjust the berry colors to pink or blue for an extra festive touch!
Get the Recipe
Mini Cinnamon Rolls
Use crescent dough to make these mini cinnamon rolls in mere minutes!
Get the Recipe
Waffle Bites
Delightful little waffle bites with decadent brie cheese up the ante on this classic brunch favorite!
Get the Recipe
Mini Blueberry Muffins
You can never go wrong with a basket full of mini muffins, especially these blueberry mini muffins!
Get the Recipe
Looking for more baby shower inspiration? Check out these baby showers below!
How to Host a Virtual Baby Shower
Elegant Blue & White Baby Shower
Baby Shower Crafts: Decorate Onesies
Planning a Baby Shower? Start Here!
60 ways to decorate baby's meals
Home ideas / Recipe Ideas
You don't know what to do if your baby won't eat? Of course, lack of appetite may be related to a state of health, but the experience of many mothers suggests otherwise.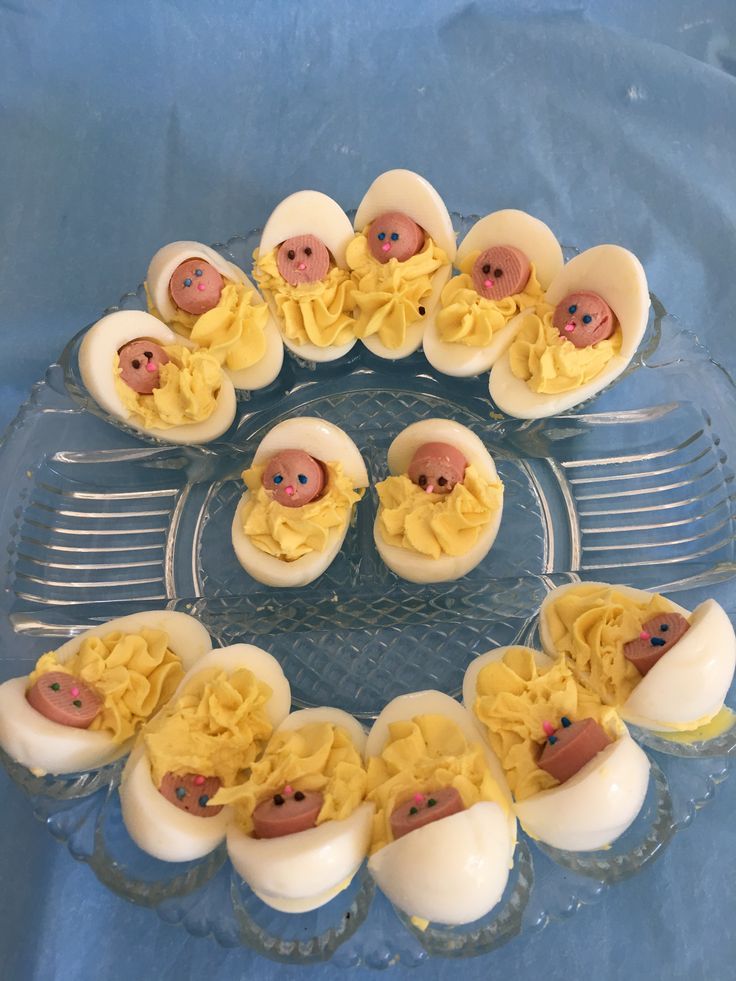 As a rule, the child does not eat because the food does not seem appetizing to him. And here a variety of ideas for decorating dishes come to the rescue.
We tried to make the selection as diverse as possible, in which you will find ideas for both a regular meal and a festive menu. Porridges, soups, breakfast dishes (that the whole family will love), cakes... 60 options for children's dishes are waiting for you. Well, we will start with the simplest, moving to more complex ideas.

Part One: Basic Kids Menu Ideas
I. How to Decorate Egg Dishes
Eggs are one of the healthiest foods for adults and children alike. Of course, you can't eat egg dishes every day, but they must be present in the child's diet at least once a week. How can you turn ordinary eggs into a delicious culinary masterpiece?
1. Scrambled eggs on toast
Sunshine What kid doesn't love crispy toast? To make the dish even more appetizing, cook croutons with scrambled eggs.
To do this, we need ordinary bread for toast. With a knife, cut out any figure in the loaves, spread the bread in a pan and brown one side. Then turn the bread over and pour the egg into the cut hole. Do not throw away the cut pieces of bread, but fry and serve with scrambled eggs. Get a delicious meal for the whole family.
2. Perfectly even scrambled eggs
How many times has this happened: I broke the eggs, but I don't understand how they spread over the pan - damp in one place, burnt in another, and their outline does not cause delight. If you have round egg tins, use them to make perfect, even and beautiful scrambled eggs. Put the finished dish on a loaf, decorate with toasts (making the eyes and ears of a kitten) or draw a smiley face with ketchup.
3. Fried eggs in pepper
No molds? Well, don't worry! You can make edible shapes from other foods, such as the toast bread mentioned above. The same goes for bell peppers. Wash the pepper, cut it into rings (at least a centimeter high, because the pepper shrinks when frying).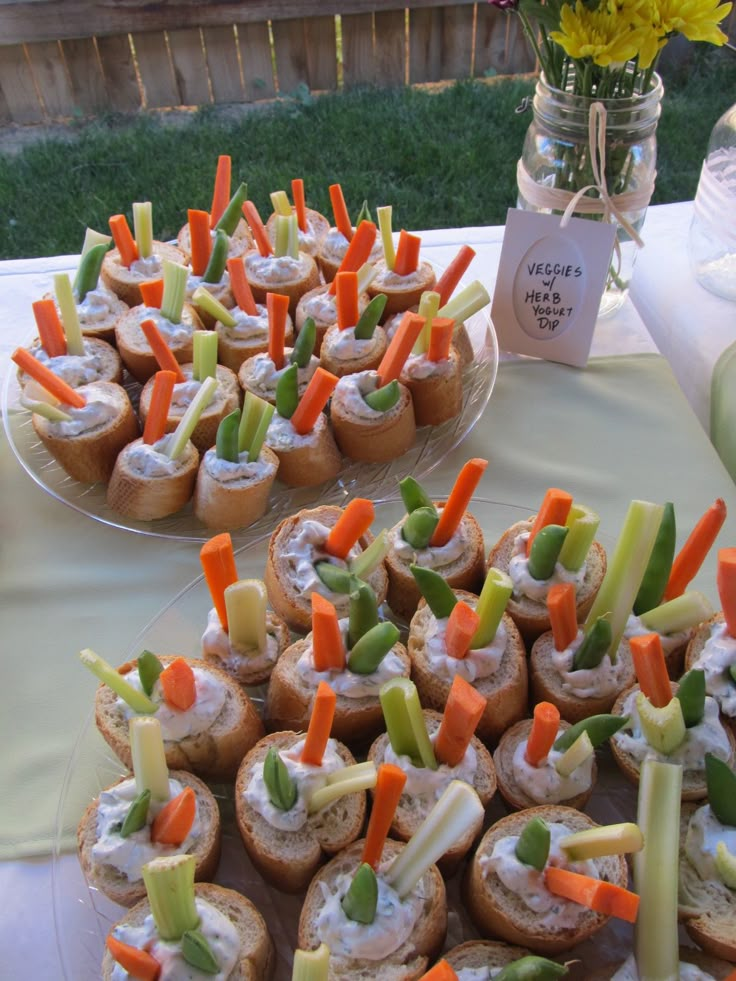 We put the pepper in a preheated pan with oil and pour an egg into each round.
Children love bright colors, so rounds of colorful peppers: green, red, yellow and orange are a great idea. Leftover peppers can be used in a summer salad. Ready scrambled eggs can be sprinkled with herbs - a beautiful and healthy dish will come out.
4. Kitten fried eggs
Here is another idea for those who love to use molds when cooking. You will need a heat-resistant form with a ready-made muzzle of some animal, for example, a kitten.
The yolks of the eggs will form eyes. To make them, you need to break the eggs, separating the yolk from the protein. Personally, I prefer to do it the traditional way, rolling the yolk from one half of the shell to the other until the whites run into the bowl. Well, you use the methods that are comfortable for you.
Next, you need to distribute the yolks and whites inside the mold by placing it on the pan. Pour the yolks into the slots for the eyes, fill the remaining voids of the form with proteins.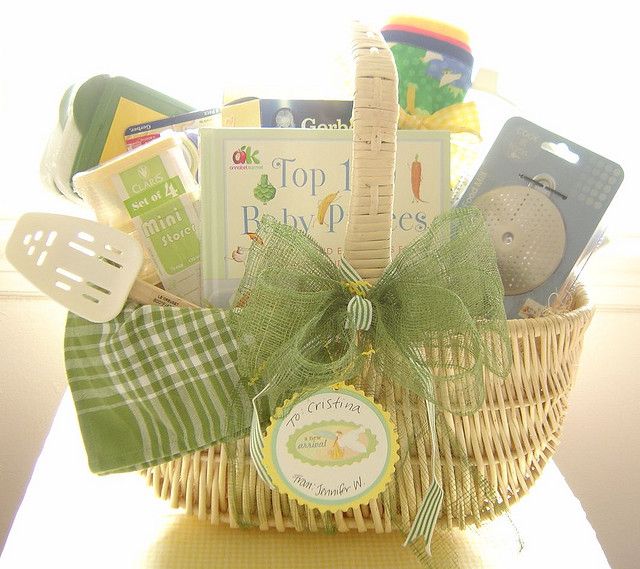 For greater beauty and taste, you can add any ingredients, such as fried bacon.
5. Eggs in the shell with pictures
Stock up on ready-made stickers, because this is the easiest way to quickly decorate boiled eggs in the shell. It's also an easy way to decorate eggs for Easter. You can also paint the testicles with markers. Be sure to study the composition of the markers. There are special children's models, the paint of which is harmless, even if the child licks it.
6. Chick in the testicle
After poring over a boiled egg with a knife for a couple of minutes, you can make such a charming chicken. Lay the egg in a bowl with greens, forming a kind of nest. True, there is a chick to eat now a little sorry!
7. Colored Stuffed Eggs
Are you preparing a festive dish and want to decorate your stuffed eggs in a special way? To do this, boiled eggs must be peeled and put in food coloring diluted with water. Remove the eggs, dry, cut and stuff with pate or yolk paste.

For beauty, the filling can be squeezed out with a confectionery syringe.
Since we are talking about dishes for children, be extremely careful when studying the composition of food colors. Even the most harmless of them should not be given to very young children in order to avoid allergic reactions.
8. Egg figurines
To create such figurines, you will need special molds. Some of them come with additional details, as in the photo (with a stand in the form of paws). After boiling the egg, cool it, put it in the mold, close the mold and press its sides. The egg will take the desired shape.
9. Winking Smiley Omelet
Bake an ordinary omelet, place on a plate and decorate. Sour cream and olive - one eye, cucumber - the second eye, a smile can be made from spinach stewed in sour cream, and a tongue from a piece of salmon. Remember that raw fish is not recommended for children. Use slightly salted or ovtar fish.
10. Omelette in the shape of a heart and a star
Once again, we will need cooking molds.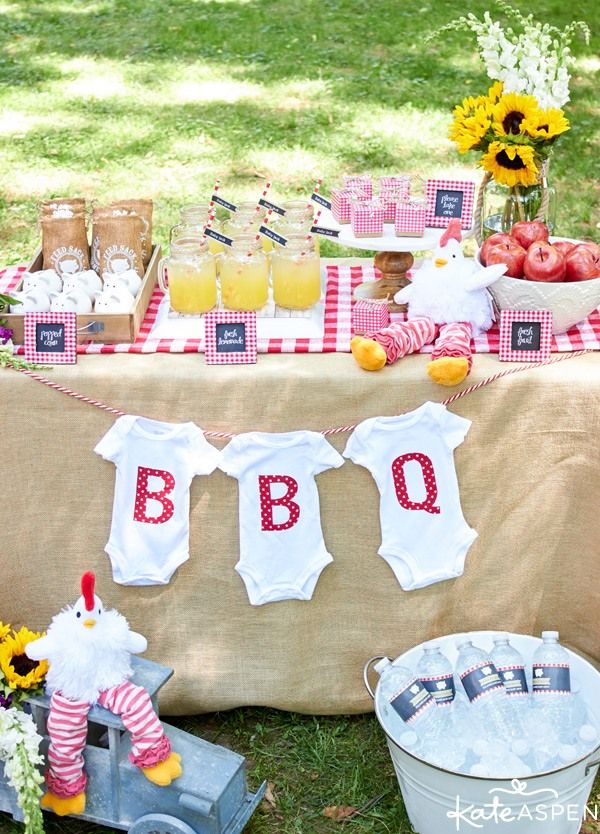 In such as in the photo, you can bake pancakes, vegetable pancakes, fry meatballs, eggs or scrambled eggs. Oh gods, send me lots and lots of money, I want to buy all the molds in the world!
II. How to decorate sandwiches and fast food
Sandwiches or sandwiches are a popular breakfast item. Just let's not forget that you can not feed children like that from morning to night. But on the weekend, you can pamper the kids with a burger or other fast food.
1. Ladybug sandwich
The main filling can be whatever your heart desires: from bacon, sausage or cheese. We put a green lettuce leaf on top and decorate it with a funny figure that looks like a ladybug. We make wings from cut tomatoes, dots on the wings and a head from olives.
2. Sandwiches with Forest Animals cheese
And here are cute wild animals: a raccoon, an owl, a hedgehog and a fox. You will have to tinker a little, cutting out curly details from black and white bread, as well as contrasting varieties of cheese.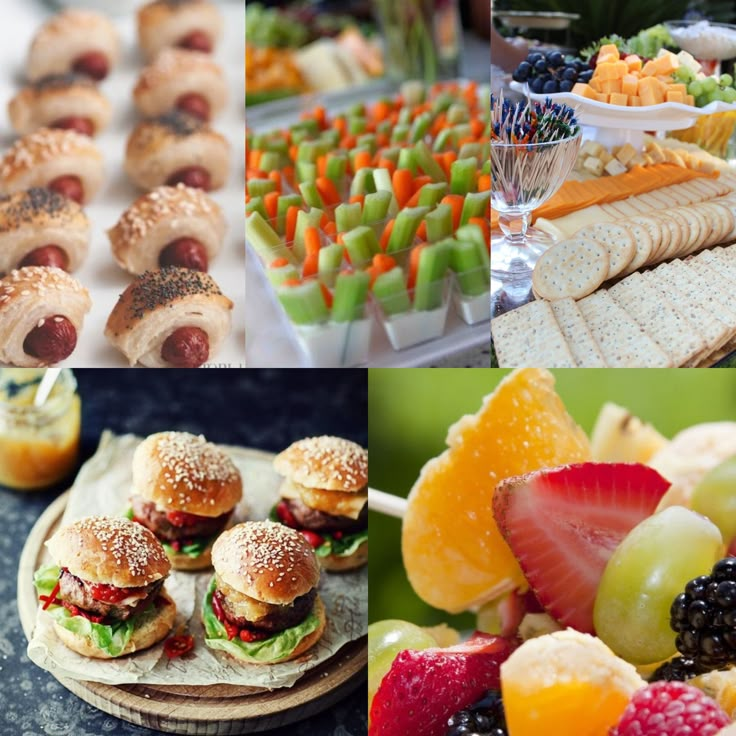 But the kids will love it for sure.
By the way, involve the kids in the cooking process. So you will have little helpers, and besides, you will cultivate independence in children from a very early age. Also, children usually do not refuse food that they have made themselves. So the second option is a win-win on all counts.
3. Vegetable sandwiches
Carrots, cucumbers, tomatoes, radishes, olives, greens - all these healthy ingredients can be used to decorate bread. Bread can be served with any side dish.
4. Bear Burger
To keep the pattern well, choose burger buns without powder. You can attach slices of sausage and sliced ​​\u200b\u200bfrom cheese and olives to the top bun to make a cute face.
5. Sausage in Race Car Dough
Broom Broom! I'll tell you a secret: both boys and girls like toy cars. Surprise your child with a delicious racing car made of ... sausages in dough! Wheels can be made from tmoats, cucumber slices, zucchini or other vegetable.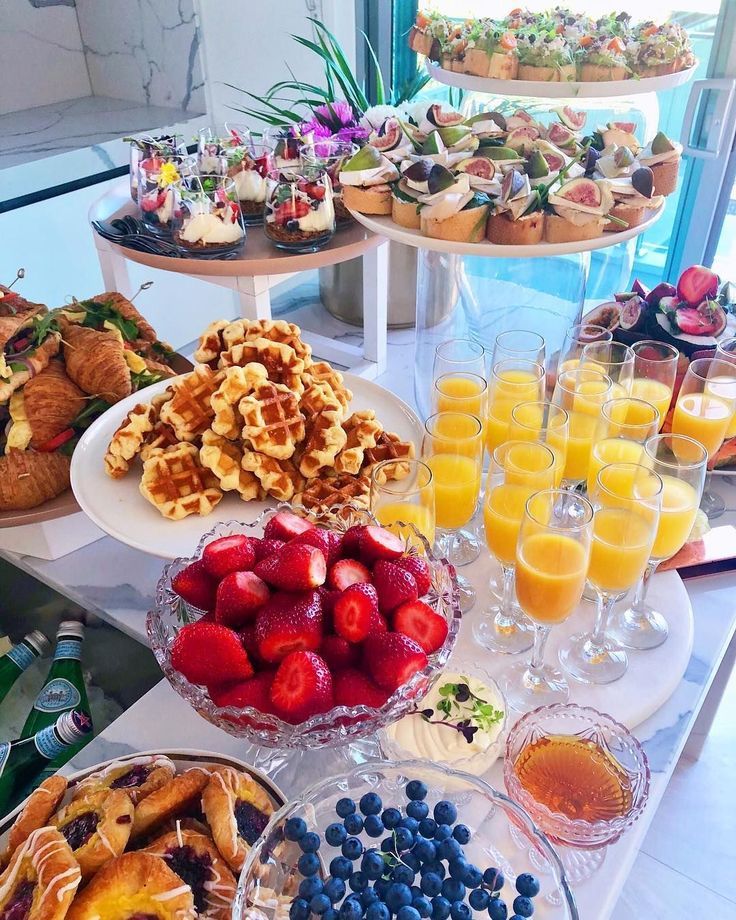 To prevent the wheels from falling off, pierce them with a toothpick, sticking the other end into the bun. Remind your child to take out the toothpick before biting into the bun.
6. Pizza "Heart"
Children love pizza with all their heart, so why not make pizza in the shape of a heart? Raw cake can be pre-cut. You can trim the cake after baking (but then it will not have delicious sides). The third option is to put the raw dough into a heart shape for cakes. What ingredients to add is up to you.
III. How to decorate salads
Vegetables are extremely important in the diet of a growing organism, and therefore a balanced diet is impossible without them. Let's look at interesting ways to serve vegetable cuts and salads.
1. Vegetables on portrait plates
These plates with ready-made portraits are a great purchase for a family with small children. You can invite your child to participate in cooking. Give him chopped vegetables and let him create a work of art by laying out additional parts of the portrait from food.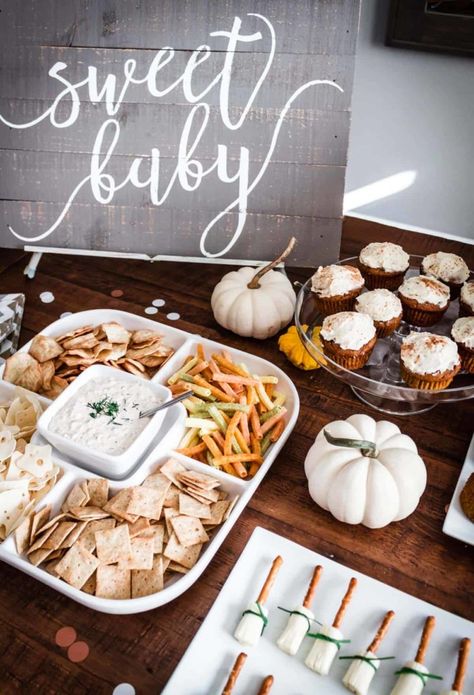 2. Santa Winter Salad
This salad serving is ideal for decorating New Year's dishes. However, the salad looks so appetizing that you can cook it on any other day. The basis can be the usual Olivier or crab salad. We create a portrait from grated ingredients and finely chopped vegetables. For the pattern, you will need boiled eggs, grated cheese, tomatoes or red bell pepper salad.
3. Summer salad "Watermelon slice"
Does your baby not like vegetables? We are willing to argue, he will definitely like a watermelon, even if it is made from vegetables. We need only four ingredients: cucumbers, cheese, tomatoes and a couple of olives. Finely chop the tomatoes, removing the skins. Three cucumbers and cheese on a coarse grater. We spread everything in the form of a crescent, creating an imitation of a watermelon peel. To make a semblance of seeds, you just need to cut the olives into thin slices.
4. Sliced ​​vegetables with Whiskers egg
Make eyes out of two cherry tomato halves, make green eyebrows.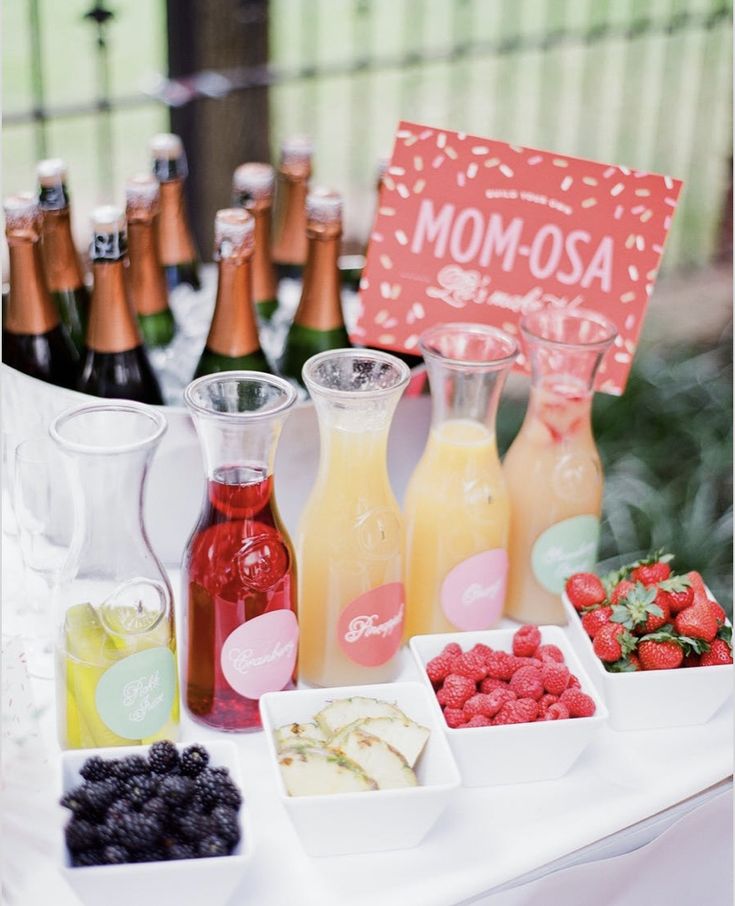 From young carrots we make shavings for the mustache. Half an egg (hard-boiled or bagged) will be the nose. Half a cucumber - with a mouth, and mayonnaise or sour cream - with a white-toothed smile. Fresh parsley will be our eyelashes.
Hmm... it feels like this face looks like some cartoon character I know. Does she remind you of anyone?
7 favorite dishes for the children's menu. Cooking articles and life hacks
Sometimes creating a children's menu is more difficult than preparing an exquisite culinary masterpiece. After all, you need to think not only about the benefits, but also about the fact that the child takes all the dishes without objection. AFG National products will help to cope with this task, from which you can cook whatever your child's heart desires.
Fancy millet
Millet porridge is a good dish for a children's menu. But cereals for him need to choose the highest quality and most useful, such as calibrated and polished millet "National".
We wash 300 g of cereals under contrast water. Bring to a boil 600 ml of water, salt to taste and lay the millet. When it boils for 20 minutes, drain the water and pour in 200 ml of hot milk. Add 2 tsp. sugar with a pinch of vanilla and cook porridge under the lid for 30 minutes. At the end, put a slice of butter and wrap the pan with a towel. Decorate a plate with millet with banana mugs, berries - the child will appreciate such a tempting dish.
Pea fad
As practice shows, children like chickpeas with vegetables very much. Chickpeas "National" will give this combination delicious nutty notes and fill it with limitless benefits. Soak 100 g of peas in cold water overnight, then cook for 1 hour. Saute a small onion in olive oil. Add to it slices of tomato and yellow sweet pepper, grated carrots and simmer until tender. At the end we put 2 tbsp. l. tomato paste with a generous handful of fresh herbs. It remains to combine the vegetable platter with ready-made chickpeas and serve, decorating with parsley sprigs.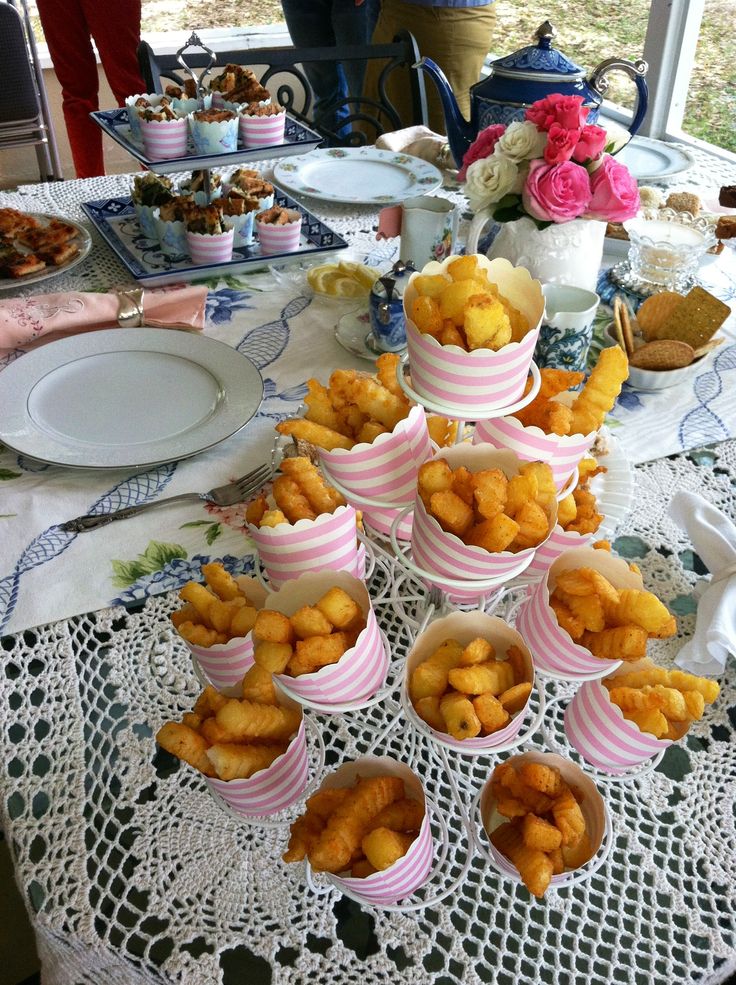 Such a colorful dish will certainly interest children.
Buckwheat with a secret
National buckwheat is easy to turn into an extraordinary casserole. Thanks to careful calibration and deep cleaning, it will turn out delicious and incredibly healthy. Mix 200 g of cottage cheese with 2 grated apples. We punch 400 g of boiled buckwheat in a blender and, together with 50 g of butter, mix it into cottage cheese with apples. Separately beat 2 eggs, 3 tbsp. l. sour cream, 3 tsp. lemon juice and 1 tsp. vanilla sugar. We introduce this mixture into the buckwheat mass, pour out 70 g of steamed prunes, knead the dough. After placing it in an oiled form, put 5-6 slices of butter on top and bake for 30 minutes at 200 ° C. Little gourmets will be intrigued!
Barley tenderness
Soup is an indispensable dish in a child's diet. With the "Dutch" pearl barley "National" it will become truly useful, because it contains elements important for the child's body.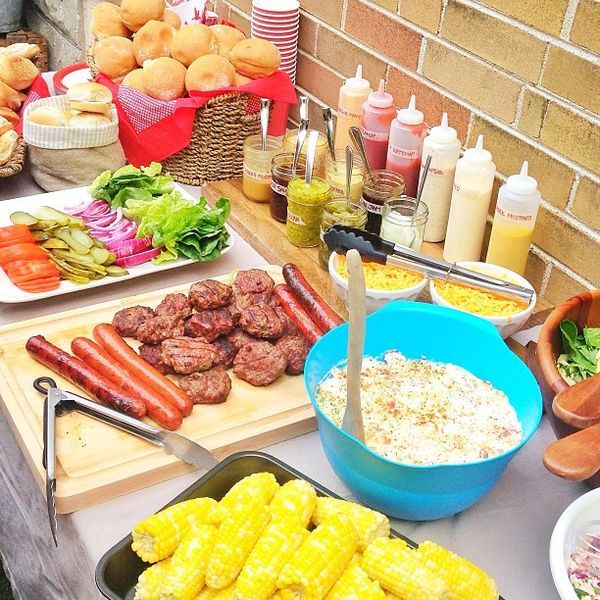 Cook barley for 20 minutes. Next, put 2 potatoes in cubes in a saucepan, salt and cook until softened. Meanwhile, fry 2 onions in butter and also add to the soup. Next, put the processed cheese in cubes and simmer for another 10 minutes. If desired, you can add slices of boiled chicken fillet. Even the incorrigible fussy will not refuse such a soup.
Semolina surprise
If a child stubbornly ignores semolina, try to pave the way to his heart through semolina. With National semolina, this is much easier to do. Pour 300 ml of kefir into a bowl and gradually add 200 g of semolina, stirring with a whisk. Leave the cereal for at least half an hour. Beat 100 g of sugar with 2 eggs, a pinch of salt and 10 g of baking powder. We introduce the mixture into the swollen semolina and knead the dough. We fill it with an oiled form and put it in the oven for 45 minutes at 180 ° C. Children will eat such mannik more willingly if served with jam or condensed milk.
Rice Delight
Pudding is a dish most children welcome.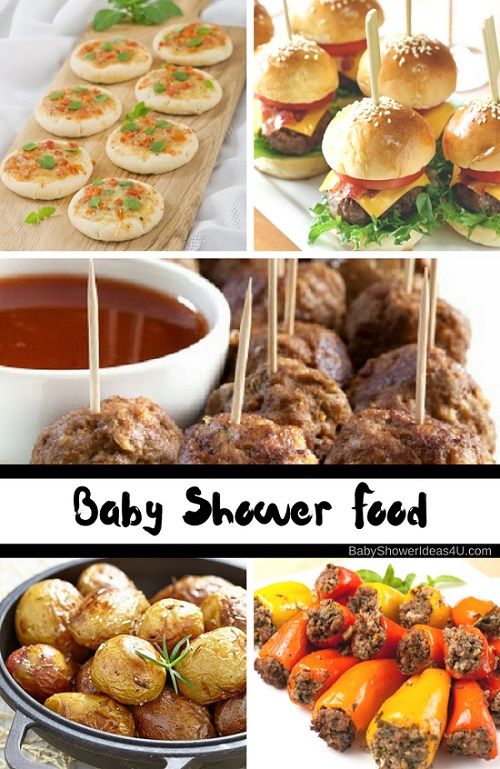 Take "Krasnodar" rice "National" as a basis, and you will get the most delicate treat for an afternoon snack. First of all, we will cook 4 tbsp. l. rice in 100 ml of water. At the end, add 200 ml of hot milk, 1 tsp. sugar and a pinch of salt. In the cooled porridge, mix in the raw yolk, pounded with 2 tsp. sugar, as well as 1 tsp. butter, grated apple. We also introduce the protein whipped into a lush foam and knead the dough. Now put it in an oiled form, sprinkled with ground breadcrumbs, and bake for 25 minutes at 180 ° C. Is it possible to resist such an airy pudding with a ruddy crust?
Oatmeal fun
Oatmeal cookies are rightly considered one of the healthiest treats for children. Especially if you bake it from National Hercules. Grind 400 g of dry oatmeal into flour, add 3 tbsp. l. plain flour and a pinch of vanilla. Separately, mix into a homogeneous mass 100 g of butter, 3 tbsp. l. sugar, 2 tbsp. l. sour cream, egg and 1 tsp. slaked soda. In several steps, add flour and knead the dough.