Baby sick after food
Vomiting in children and babies
It's normal for babies and children to vomit occasionally. In most cases, it will last no longer than one to two days and isn't a sign of anything serious.
The most common cause of vomiting in children and babies is gastroenteritis. This is an infection of the gut usually caused by a virus or bacteria, which also causes diarrhoea. The symptoms can be unpleasant but your child will usually start to feel better after a few days.
However, persistent vomiting can sometimes cause your child to become severely dehydrated and occasionally it can be a sign of something more serious, such as meningitis.
This page outlines what to do if your child keeps vomiting and describes some of the common causes of vomiting in children and babies.
If your child has a high temperature, you can also read a separate page about fever in children.
What to do
If your child vomits, you should keep a close eye on them. Trust your instincts and contact your GP immediately if you're worried.
If the cause is just a tummy bug, your child should still be feeling well enough to eat, play and be their usual self. In this case, keep feeding them as normal and offer them regular drinks (see below).
But if they don't seem themself – for example, if they're floppy, irritable or less responsive – they may be seriously ill, so you should get medical help immediately.
When to get medical advice
You should contact your GP if:
your child is repeatedly vomiting and is unable to hold down fluids
you think they're dehydrated – symptoms of dehydration can include a dry mouth, crying without producing tears, urinating less or not wetting many nappies, and drowsiness
their vomit is green or contains blood
they have been vomiting for more than a day or two
Go to your nearest accident and emergency (A&E) department if your child is vomiting and develops sudden and severe tummy pain, or they're floppy, irritable or less responsive
Call 999 for an ambulance or go to your nearest A&E department immediately if they're vomiting and have a headache, stiff neck and a rash.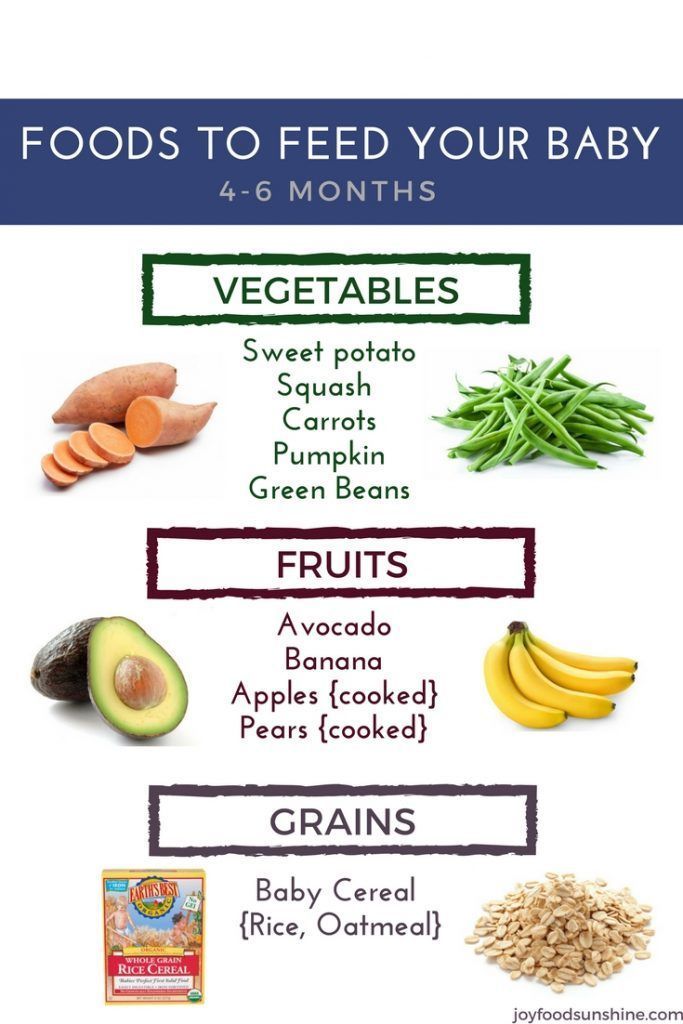 Looking after your child at home
In most cases, you can treat your child safely at home. The most important thing you can do is make sure they keep drinking fluids to prevent dehydration.
If your baby is vomiting, carry on breastfeeding or giving them milk feeds. If they seem dehydrated, they will need extra fluids. Ask your GP or pharmacist whether you should give your baby oral rehydration solution.
Oral rehydration solution is a special powder that you make into a drink. It contains sugar and salts to help replace the water and salts lost through vomiting and diarrhoea.
Children who are vomiting should keep taking small sips of clear fluid, such as water or clear broth. Fruit juice and fizzy drinks should be avoided until they're feeling better. If they're not dehydrated and haven't lost their appetite, it's fine for your child to eat solid foods as normal.
Again, speak to your GP or pharmacist if you're concerned about dehydration. They may recommend an oral rehydration solution for your child.
Contact your GP or practice nurse if your child is unable to hold down oral rehydration solution.
If your child has diarrhoea and is vomiting, they shouldn't go to school or any other childcare facility until 48 hours after the last episode of diarrhoea or vomiting.
Read more about treating gastroenteritis in children.
Causes of vomiting in children
There are a number of possible causes of vomiting in children, which are described below.
Gastroenteritis
Gastroenteritis is an infection of the gut. It's a common cause of vomiting in children and usually lasts a few days.
Food allergy
Food allergies can cause vomiting in children, as well as other symptoms, such as a raised, red, itchy skin rash (urticaria) and swelling of the face, around the eyes, lips, tongue or the roof of the mouth.
Watch out for foods that may bring on vomiting and see your GP for a diagnosis if you think your child may have a food allergy.
Other infections
Vomiting can sometimes be a sign of an infection other than gastroenteritis, such as urinary tract infections (UTIs), middle ear infections, pneumonia or meningitis.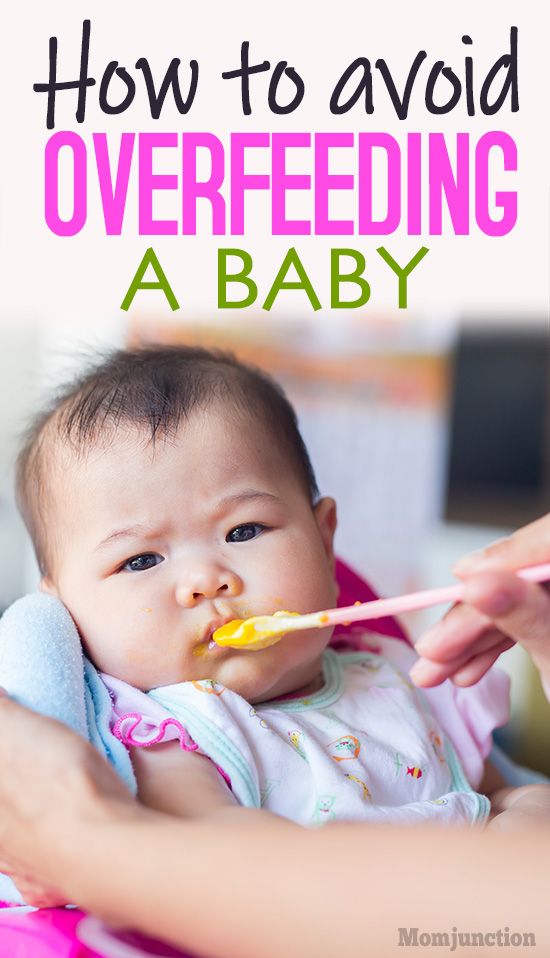 Contact your child's GP if they're vomiting and experiencing additional symptoms of an infection, such as a high temperature (fever) and irritability.
Appendicitis
Appendicitis is a painful swelling of the appendix, a finger-like pouch connected to the large intestine. It causes severe tummy pain that gets worse over time.
If your child has tummy pain that's gradually getting worse, contact your GP, or if they aren't open call NHS 24's 111 service immediately. You should call 999 for an ambulance if they have pain that gets worse quickly and spreads across their tummy.
In most cases of appendicitis, the appendix will need to be surgically removed as soon as possible.
Poison
Accidentally swallowing something poisonous can cause your child to vomit. If you think this is the case, contact your GP immediately or take your child to your nearest accident and emergency (A&E) department.
Causes of vomiting in babies
These include:
gastroenteritis 
a food allergy or milk intolerance
gastro-oesophageal reflux – where stomach contents escape back up the gullet 
too big a hole in the bottle teat, which causes your baby to swallow too much milk
accidentally swallowing something poisonous
congenital pyloric stenosis – a condition present at birth where the passage from the stomach to the bowel has narrowed, so food is unable to pass through easily; this causes projectile vomiting
a strangulated hernia – your baby will vomit frequently and cry as if they are in a lot of pain; this should be treated as a medical emergency
intussusception (where the bowel telescopes in on itself) – as well as vomiting, your baby may look pale, floppy and have symptoms of dehydration
Vomiting (0-12 Months)
Is this your child's symptom?
Vomiting (throwing up) stomach contents
Other names for vomiting are puking, barfing and heaving
Causes of Vomiting
Viral Gastritis. Stomach infection from a stomach virus is the most common cause. Also called stomach flu. A common cause is the Rotavirus. The illness starts with vomiting. Watery loose stools may follow within 12-24 hours.
Food Allergy. Vomiting can be the only symptom of a food reaction. The vomiting comes on quickly after eating the food. Uncommon in infants, but main foods are eggs and peanut butter.
Coughing. Hard coughing can also cause your child to throw up. This is more common in children with reflux.
Serious Causes. Vomiting alone should stop within about 24 hours. If it lasts over 24 hours, you must think about more serious causes. An example is a kidney infection. A serious cause in young babies is pyloric stenosis. See below for more on this.
Pyloric Stenosis (Serious Cause)
The most common cause of true vomiting in young babies.
Onset of vomiting is age 2 weeks to 2 months
Vomiting is forceful. It becomes projectile and shoots out.
Right after vomiting, the baby is hungry and wants to feed. ("hungry vomiter")
Cause: The pylorus is the channel between the stomach and the gut. In these babies, it becomes narrow and tight.
Risk: Weight loss or dehydration
Treatment: Cured by surgery.
Vomiting Scale
Mild: 1 - 2 times/day
Moderate: 3 - 7 times/day
Severe: Vomits everything, nearly everything or 8 or more times/day
Severity relates even more to how long the vomiting goes on for. At the start of the illness, it's common for a child to vomit everything. This can last for 3 or 4 hours. Children then often become stable and change to mild vomiting.
The main risk of vomiting is dehydration. Dehydration means the body has lost too much fluid.
The younger the child, the greater the risk for dehydration.
Dehydration: How to Tell
The main risk of vomiting is dehydration. Dehydration means the body has lost too much water.
Vomiting with watery diarrhea is the most common cause of dehydration.
Dehydration is a reason to see a doctor right away.
Your child may have dehydration if not drinking much fluid and:
The urine is dark yellow and has not passed any in over 8 hours.
Inside of the mouth and tongue are very dry.
No tears if your child cries.
Slow blood refill test: Longer than 2 seconds. First, press on the thumbnail and make it pale. Then let go. Count the seconds it takes for the nail to turn pink again. Ask your doctor to teach you how to do this test.
When to Call for Vomiting (0-12 Months)
Call 911 Now
Can't wake up
Not moving
You think your child has a life-threatening emergency
Call Doctor or Seek Care Now
Dehydration suspected. No urine in over 8 hours, dark urine, very dry mouth and no tears.
Stomach pain when not vomiting. Exception: stomach pain or crying just before vomiting is quite common.
Age less than 12 weeks old with vomiting 2 or more times. Exception: normal spitting up.
Vomited 3 or more times and also has diarrhea
Severe vomiting (vomits everything) more than 8 hours while getting Pedialyte (or breastmilk)
Head injury within the last 24 hours
Weak immune system. Examples are sickle cell disease, HIV, cancer, organ transplant, taking oral steroids.
Vomiting a prescription medicine
Fever over 104° F (40° C)
Fever in baby less than 12 weeks old. Caution: Do NOT give your baby any fever medicine before being seen.
Your child looks or acts very sick
You think your child needs to be seen, and the problem is urgent
Contact Doctor Within 24 Hours
All other infants (age less than 1 year) with vomiting. See Care Advice while waiting to discuss with doctor.
Seattle Children's Urgent Care Locations
If your child's illness or injury is life-threatening, call 911.
Bellevue
Everett
Federal Way
Seattle
Care Advice for Vomiting
What You Should Know About Vomiting:

Most vomiting is caused by a viral infection of the stomach.
Vomiting is the body's way of protecting the lower gut.
The good news is that stomach illnesses last only a short time.
The main risk of vomiting is dehydration. Dehydration means the body has lost too much fluid.
Here is some care advice that should help.

Formula Fed Babies - May Give Oral Rehydration Solution (ORS) for 8 Hours:

If vomits once, give half the regular amount of formula every 1 to 2 hours.
If vomits formula more than once, offer ORS for 8 hours. If you don't have ORS, use formula until you can get some.
ORS is a special fluid that can help your child stay hydrated. You can use Pedialyte or the store brand of ORS. It can be bought in food stores or drug stores.
Spoon or syringe feed small amounts. Give 1-2 teaspoons (5-10 mL) every 5 minutes.
After 4 hours without throwing up, double the amount.
Return to Formula. After 8 hours without throwing up, go back to regular formula.

Breastfed Babies - Reduce the Amount Per Feeding:

If vomits once, nurse half the regular time every 1 to 2 hours.
If vomits more than once, nurse for 5 minutes every 30 to 60 minutes. After 4 hours without throwing up, return to regular nursing.
If continues to vomit, switch to pumped breastmilk. (ORS is rarely needed in breastfed babies. It can be used if vomiting becomes worse).
Spoon or syringe feed small amounts of pumped milk. Give 1-2 teaspoons (5-10 mL) every 5 minutes.
After 4 hours without throwing up, return to regular feeding at the breast. Start with small feedings of 5 minutes every 30 minutes. As your baby keeps down the smaller amounts, slowly give more.

Pumped Breastmilk Bottle-Fed Infants - Reduce the Amount per Feeding:

If vomits once and bottle-feeding breastmilk, give half the regular amount every 1-2 hours.
If vomits more than once within last 2 hours, give 1 ounce (30 mL) every 30 to 60 minutes.
If continues to vomit, give 1-2 teaspoons (5-10 mL) every 5 minutes. Only if not tolerating breastmilk, switch to ORS (e. g., Pedialyte) for every 5 minutes for a few hours.
After 4 hours without vomiting, return to regular feedings. Start with 1 ounce (30 mL) every 30 minutes and slowly increase as tolerated.

Stop All Solid Foods:

Avoid all solid foods and baby foods in kids who are vomiting.
After 8 hours without throwing up, gradually add them back.
If on solid foods, start with starchy foods that are easy to digest. Examples are cereals, crackers and bread.

Do Not Give Medicines:

Stop using any drug that is over-the-counter for 8 hours. Reason: Some of these can make vomiting worse.
Fever. Mild fevers don't need to be treated with any drugs. For higher fevers, you can use an acetaminophen suppository (such as FeverAll). This is a form of the drug you put in the rectum (bottom). Ask a pharmacist for help finding this product. Do not use ibuprofen. It can upset the stomach.
Call your doctor if: Your child vomits a drug ordered by your doctor.

Try to Sleep:

Help your child go to sleep for a few hours.
Reason: Sleep often empties the stomach and removes the need to vomit.
Your child doesn't have to drink anything if his stomach feels upset and he doesn't have any diarrhea.

Return to Child Care:

Your child can return to child care after the vomiting and fever are gone.

What to Expect:

For the first 3 or 4 hours, your child may vomit everything. Then the stomach settles down.
Vomiting from a viral illness often stops in 12 to 24 hours.
Mild vomiting and nausea may last up to 3 days.

Call Your Doctor If:

Vomits clear fluids for more than 8 hours
Vomiting lasts more than 24 hours
Blood or bile (green color) in the vomit
Stomach ache present when not vomiting
Dehydration suspected (no urine in over 8 hours, dark urine, very dry mouth, and no tears)
You think your child needs to be seen
Your child becomes worse
And remember, contact your doctor if your child develops any of the 'Call Your Doctor' symptoms.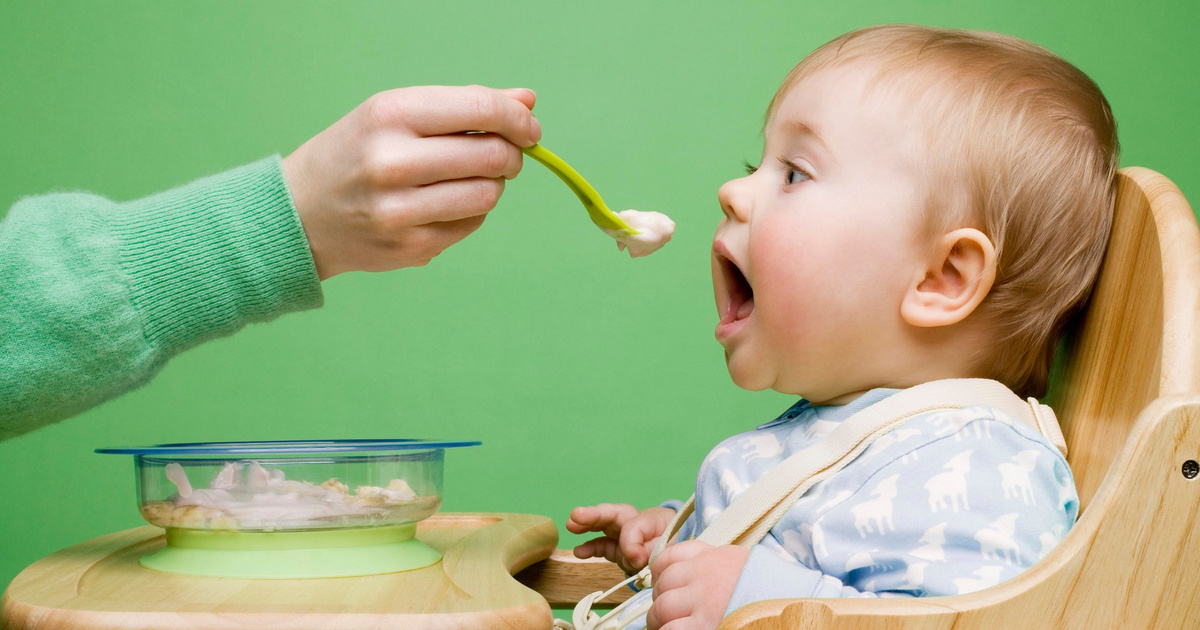 Disclaimer: this health information is for educational purposes only. You, the reader, assume full responsibility for how you choose to use it.
Last Reviewed: 12/10/2022
Last Revised: 09/21/2022
Copyright 2000-2022 Schmitt Pediatric Guidelines LLC.
Nausea and vomiting after eating - causes, symptoms and treatment, how to relieve nausea
Co-author, editor and medical expert - Klimovich Elina Valerievna.
Number of views: 86 794
Date last updated: 12/20/2021
Average reading time: 5 minutes
are violated. And instead of moving food to the intestines, where the digestive processes will continue and end, it pushes it up - into the esophagus and oral cavity.
Symptoms
Nausea is manifested by an unpleasant sensation in the upper abdomen, often described as a "sucking", "pulling" feeling. This may be accompanied by weakness, dizziness, increased salivation, pallor of the skin.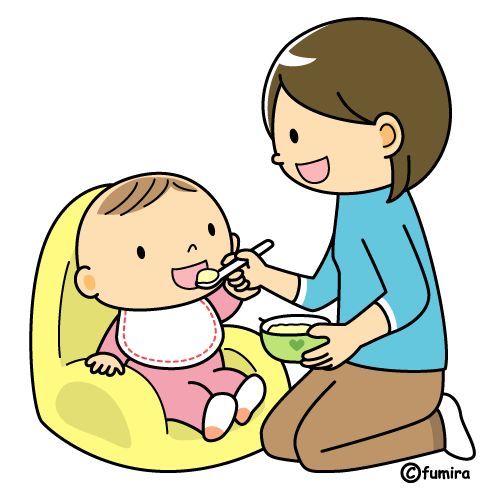 And as nausea develops, it often ends with vomiting - the involuntary eruption of stomach contents out through the mouth.
Nausea after eating, ending with emptying of the stomach, followed by a feeling of relief, most often indicates malnutrition or overeating.
Causes of nausea and vomiting
Food allergies
Some foods tend to cause nausea and vomiting if a person has an individual intolerance to these foods or an increased sensitivity of the immune system (allergy).
Improper nutrition
Nausea is a natural consequence of overeating (both constant and episodic). This symptom can be especially pronounced when eating fatty, fried, spicy foods. In this case, the inability of the digestive juices to process the "heavy" food joins the overflow of the stomach with an excessively large portion.
Poisoning
Nausea may be one of the symptoms of food poisoning due to the consumption of stale or poorly prepared food, expired products, tap water, etc.
Excessive alcohol consumption
drinks, is a complex reaction, in the development of which not only the gastrointestinal tract, but also the nervous system is involved. In the stomach, alcohol destroys the protective layer of the mucosa and impairs motility, and the nervous system, reacting to it as a poison, activates processes to remove it from the body, i.e., provokes vomiting.
Smoking
In addition to the fact that the components of tobacco cause disturbances in peristalsis (contractions of the walls of the stomach and intestines), the components of tobacco smoke, swallowed with saliva, irritate the walls of the stomach and can cause nausea.
Psychological factors
Excessive psycho-emotional stress, lack of rest, being in stress mode - all this seriously affects the functioning of the gastrointestinal tract, which can react with constipation, diarrhea, bloating, nausea or vomiting.
Disorders of the digestive system
Feelings of nausea, as well as vomiting, are not independent diseases - these are symptoms that may indicate some kind of digestive system health problems, especially if these symptoms are observed often or regularly.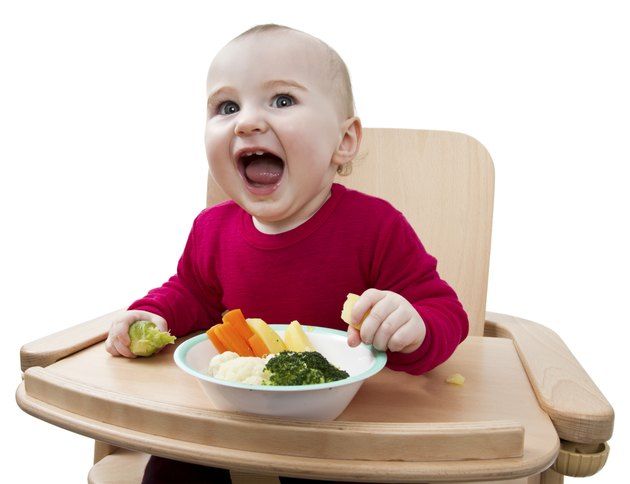 How to prevent vomiting after eating
Nausea after eating, caused by overeating or heavy food, does not necessarily end in vomiting. To prevent unwanted developments and relieve discomfort, you should follow just a few recommendations.
First of all, it is necessary to ensure the flow of fresh air: open the windows or go out onto the balcony, outside and take a deep breath.
After that, it is advisable to drink a glass of clean non-carbonated water at room temperature. Avoid taking hot drinks or, conversely, chilled ones - high and low temperatures will further disrupt the motor functions of the stomach, exacerbating the feeling of nausea.
Now assume a comfortable sitting or reclining position and minimize physical activity for a while until nausea and the threat of vomiting after eating has passed.
Nausea relief
Maintaining a healthy lifestyle
Smoking, alcohol consumption, sedentary lifestyle, non-observance of the daily routine - these factors negatively affect both the health of the gastrointestinal tract, causing indigestion and nausea, and the state of the whole organism as a whole.
Nutrition correction and diet
Healthy eating implies not only the correct selection of products, control of their freshness and quality of preparation, but also eating at strictly defined times, moderate portions, avoiding foods that are harmful to the stomach.
After the acute attack of nausea has passed, think over further food: it should not include fatty, spicy, fried, sweet, too hot and cold dishes. Keep portions small, ideally breaking up the daily amount of food into 5-6 meals.
When to See a Doctor
Single episodes of vomiting are rarely a cause for concern. But with repeated attacks, when the cause of these symptoms is unknown, you should consult a doctor. Particular attention should be paid to vomiting, which is accompanied by headache, loss of strength, drowsiness, impaired consciousness and deterioration of the general condition. Nausea and vomiting can develop after trauma to the head and internal organs. In this case, it is necessary to consult a doctor and conduct an examination.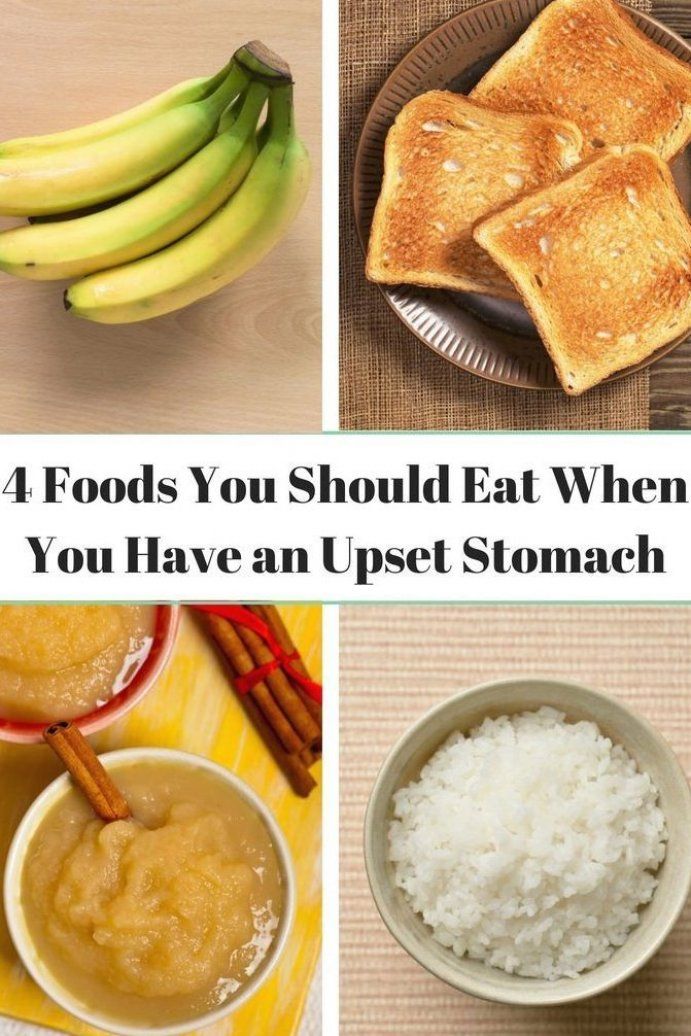 reasons and first aid for a child
We treat children according to the principles of evidence-based medicine: we choose only those diagnostic and treatment methods that have proven their effectiveness. We will never prescribe unnecessary examinations and medicines!
Make an appointment via WhatsApp
Prices Doctors
The first children's clinic of evidence-based medicine in Moscow
No unnecessary examinations and medicines! We will prescribe only what has proven effective and will help your child.
Treatment according to world standards
We treat children with the same quality as in the best medical centers in the world.
The best team of doctors in Fantasy!
Pediatricians and subspecialists Fantasy - highly experienced doctors, members of professional societies. Doctors constantly improve their qualifications, undergo internships abroad.
Ultimate treatment safety
We made pediatric medicine safe! All our staff work according to the most stringent international standards JCI
We have fun, like visiting best friends
Game room, cheerful animator, gifts after the reception.