Bpa baby food containers
11 Best Baby Food Storage Containers
Table of Contents
Introducing solid foods to your baby is a big milestone, and an exciting time for you both! A whole new world of flavorful experiences awaits your little one, and the options are limitless. If you are considering making your own baby food, you might be overwhelmed with baby brain-boosting foods and recipes, food preparation methods, and tools. As a busy parent, the last thing you need on your plate is to spend countless hours researching the best baby food storage containers.
So we've done the research for you, and dished up this list of the 11 best baby food storage containers. No matter what you have a taste for, we've got something for everyone here.
Food Storage Containers for Your Baby
1. WeeSprout Glass Baby Food Storage Containers

(Best quality — $$$)

Why it's great: This baby food jar set is perfect for when you want to make a whole batch of baby food at once to freeze and store for later. This comes in a set of twelve 4-ounce glass jars with plastic lids in different, pastel colors. The lids have no gaskets, so they are a breeze to clean. They screw on, are leak proof, and the set also includes a dry erase marker to use for labeling them. These high-quality jars are food-safe glass, 100% nontoxic, freezer safe, microwave safe, and dishwasher safe, making them super convenient – and safe – to use. The jars have measurement markings up to 2 ounces but will hold 4 ounces when filled to the top.

What sets these apart from the rest are the people behind them: this is a small, family-owned business with superior customer service, 5-star reviews, and a genuine desire to see their customers satisfied. If you have any issues with your jars, they will address them and replace them as needed.

Keep in mind: Due to the design of the lid, they don't stack particularly well, and the empty jars don't nest within one another for ease of storage.

Good for: When you want to make large batches of baby food at once, and prefer glass to plastic, this set of a dozen jars is your best bet!

View on Amazon. com ➜

2. Kiddo Feedo Silicone Baby Food Storage Container & Freezer Tray with Lid

(Most convenient — $)

Why it's great: This silicone freezing tray is a steal when you consider how easy it is to use and how much use you can actually get out of it. Divided into nine 2.5-ounce pods, this tray is super simple to fill with food, snap the locking lid on, and slide into the freezer. When the food is frozen, you can pop the lid off, pop the food pods out of the flexible tray to store in ziplock bags, and use the tray again for the next batch! Or, you can just pop out one pod of food at a time, on an as-needed basis. Super simple!

These trays come in 7 fun colors. They are made with premium quality, food-grade silicone that is naturally bacteria and stain resistant, and also free of all the bad stuff you want to keep away from your baby. These nonstick, space-saving pods have 1-ounce and 2-ounce markings and are stackable in the freezer. As an added bonus, you won't have a ton of tiny jars and lids to wash and keep track of. The company has also partnered with an award-winning author and dietician to provide buyers with a 47-page e-book filled with baby food recipes and tips.

Keep in mind: While it says dishwasher safe, these trays are best hand-washed, as some folks say theirs were ruined in the dishwasher. Also, heads up, they may have that "new silicone" smell upon arrival. Just soak it in dish soap and/or vinegar before using, and that should do the trick.

Good for: When you want to keep it simple!

View on Amazon.com ➜

3. Youngever Baby Food Storage Containers with Lids

(Best value — $$)

Why it's great: This baby food storage set comes with eighteen 4-ounce plastic containers, the most for your money. At a little over $1 a container, the price can't be beaten. These are great if you plan to make your baby food ahead of time. Especially if you want to color-code them, as they come with colorful lids! This is an ideal set for parents that prefer plastic over glass and want a lot of containers.

These containers are made with lead-free, BPA-free, food safe plastic and come with leak-proof, screw-on plastic lids in bright multi-colors. These containers have measurements on them and come with 36 stickers for easy labeling. They are microwave, freezer, and dishwasher safe, and super easy to clean.

Keep in mind: While the containers hold 4 ounces when filled to the brim, the measurement markings only go up to 3 ounces. You won't be able to fill to the top if you plan on freezing them, as the food will expand on freezing.

Good for: Those who prefer plastic to glass and budget shoppers

View on Amazon.com ➜

4. Babymoov Leak Proof Storage Bowls

(Most options — $$$)

Why it's great: With Babymoov you can choose between BPA free plastic containers or eco-friendly glass. The plastic containers come in different size packs, from 4 all the way up to a set of 24. You can also choose from 6 oz or 8.5 oz bowls. They come in stackable bowls, for easy storage, and different colored lids. They're leak proof and air tight for the perfect seal. Plus, they're microwave, freezer, and dishwasher safe! They also have measurement markings, so you can easily tell how much you have stored in each bowl. You can use dry erase pens or markers to label the lids and it'll easily wash off for the next use.

These bowls are BPA free and phthalate free and are highly durable. They seal securely, but are still easy to get open, so they can be used in your child's lunch box when they get older too!

Keep in mind: The measurement markings are clear, so they can be a little hard to read.

Good for: Parents that want to have matching containers with different size options.

View on Amazon.com ➜

5. Sage Spoonfuls Big Batch Baby Food Storage Containers – 12-Pack of 4-Ounce Jars

(Easiest to use — $$)

Why it's great: These containers come in a set of twelve 4-oz jars. They are made of high quality and durable plastic that is BPA, phthalate, lead, and PVC free, so they are exceptionally safe for your baby's food. They have measurement markings going up to 3-oz and can hold up to 4-oz total. The lids are easy to screw on and take off, leak proof, and airtight for maximum security.

These jars also microwave, freezer, and dishwasher safe, which means they can be used for just about anything. As an added bonus, they're made in the USA, so you can support local business when you purchase these.

Keep in mind: While the jars are very durable, if you drop one while frozen, the lid may crack or break.

Good for: Parents that want easy to use and clean storage containers.

View on Amazon.com ➜

On An Important Side Note… Asher and I (pictured) feel it's necessary to highlight the value of life insurance for parents with young kids. After extensive research, we discovered that parents can get insured for as little as $10 per month. We use Ladder Life who offers coverage up to $3M per parent (without a medical exam, just a few health questions) and you can apply 100% online.

Get a quote in less than 30 seconds at LadderLife.com ➜

6. 50 Pack BPA-Free Disposable Baby Food Freezer Storage Containers

(Best disposable containers — $$)

Why it's great: These containers come in a set of fifty 3-oz cups with hinged lids. The attached lids means you'll never have to search or keep track of separate parts. They're also leak proof and the lids just snap right on. Plus, these are disposable, but can also be washed and reused. In fact, they're dishwasher safe! They're also freezer safe, so you can make ahead and store your baby's food. You'll also get a set of labels that you can write on and stick on the lids.

These cups are BPA free and safe to use for your baby's food. If you do decide to dispose of them after each use, they're also recyclable.

Keep in mind: These only hold 3 ounces, which is smaller than most of the other options.

Good for: Parents that want containers that they can reuse or dispose of as needed.

View on Amazon.com ➜

7. OXO Tot Glass Baby Blocks Food Storage Containers

(Best design — $$)

Why it's great: These glass 'baby blocks' have a unique design: they are shaped as blocks and fit neatly into a little plastic tray that holds all 4 of them quite conveniently. The tray also makes for tidy stacking should you have more than one set. These can be great for dips, condiments, and dressings, as well as lunches, when not using them for baby food.

This comes in a set of four 4-ounce jars that are made with borosilicate glass and have measurements demarcated up to 4 ounces. They come with BPA-free plastic, leak-proof, snapping lids with removable gaskets for ease of cleaning. These jars are oven-safe, can go directly from the freezer to the oven or microwave, and are dishwasher safe as well. They also come in two color choices.

Keep in mind: At nearly $5 a jar, these are a bit more costly, but you get what you pay for. We love these, and so does everyone else: and there isn't a single customer review that is less than 3 stars.

Good for: When you want to go for top quality and design.

View on Amazon.com ➜

8. LOSAND Platinum Silicone Baby Food Storage

(Best silicone set — $$$)

Why it's great: This set comes with five containers, with four small and one medium sized rectangles. Each one is made of high-grade silicone that is oven, microwave, freezer, and dishwasher safe. They are also BPA, phthalate, and lead free. Each box is a different, vivid color and they are scratch-resistant and won't discolor with use. The lids seal easily and have leak proof technology that makes them the perfect choice for on the go.

These containers stack easily and the small size is perfectly portioned for baby food. The larger container is great for storing multiple cubes of baby food or anything else that you want. They are sturdy and durable and would work well as lunch containers as your baby gets older too.

Keep in mind: These are a bit pricey considering you only get 5 containers, but they are sturdy, durable, and leakproof, so you'll get a lot of use out of them long term.

Good for: Parents that prefer silicone to glass or plastic.

View on Amazon.com ➜

9. FineDine Superior Glass Baby Food Storage Containers

(Most versatile — $)

Why it's great: This glass food storage set is easy on the eyes: with a pretty, neutral design. While it's perfect for baby food with its 4-ounce containers, nothing about it screams 'BABY' so they are practical for other uses as well, which means they will serve you long after your baby outgrows baby food. These containers stack and nest beautifully. They also work great for small sides, condiments, dressings, dips, and grown-up lunches.

This set of 6 rectangular dishes is made of sturdy, borosilicate glass, which won't leach chemicals into your food. What's more is that you can portion out your food, freeze it, and reheat it in the oven or microwave without ever having to transfer the food. When you're done, just stick it in the top rack of your dishwasher! What could be easier than that? The containers come with BPA-free plastic, snap-locking lids with gaskets that are meant to be removed for cleaning, and provide an airtight, leak-proof lock. The company also provides a 5-year warranty on their products.

Keep in mind: Cleaning requires removing the rubber gasket. Be sure to remember to replace the gasket after cleaning to ensure an airtight, leak-proof seal when done.

Good for: When you want containers that will work for baby food and beyond.

View on Amazon.com ➜

10. Sage Spoonfuls Tough Glass Baby Food Bowls

(Largest size — $$)

Why it's great: These food bowls are great for when your growing baby's appetite begins to get bigger. These glass bowls measure in at 7 ounces apiece, our biggest baby food containers listed here, and come in a set of 4. They have super cute designs on the lids, which are made of BPA and lead free plastic, and rubber gaskets to ensure an airtight and leak-proof seal. The super tough bowls are made from thermal shock-resistant borosilicate glass that's free of BPA, lead, phthalate, and PVC.

They can go directly from the freezer to the microwave or oven up to 450 degrees Fahrenheit without defrosting. Now that's convenient. They have a stackable design and other dish sets that coordinate as well. These baby food bowls are microwave, oven, freezer, and dishwasher safe.

Keep in mind: At nearly $5 a jar, these are a little pricier than our other favorites. But when you consider they hold much larger portions, they are worthwhile when your baby no longer gets his fill after just a couple of ounces.

Good for: Parents that want larger containers for their growing baby.

View on Amazon.com ➜

11. Baby Brezza Reusable Baby Food Storage Pouches

(Most portable — $)

Why it's great: These baby food storage pouches are a hit among babies everywhere! Babies just love to suck food out of pouches – it just comes naturally to them. Not only are these a cinch to use, but they also create less mess by eliminating the need for a bowl and spoon. This makes them perfect for busy mornings and on-the-go snacking.

This set comes as a pack of ten 7-ounce, reusable, refillable, plastic pouches. The plastic is food-grade and is BPA, phthalate, and lead free. It's also freezer safe, washable, and recyclable when they've reached the end of their life. They come with plastic screw-on caps and a large zip-lock side opening for ease of cleaning and filling when using the included plastic funnel. In addition, the company backs its product with a 1-year guarantee, which covers all included parts!

Keep in mind: These can be a little tricky or labor-intensive to clean, but rinsing right away should help. They claim to be dishwasher friendly, but many parents said they have better results just hand washing.

Good for: Feeding on the go and little hands that aren't quite adept at using a spoon yet!

View on Amazon.com ➜
FAQs about Baby Food Storage Containers
1. Is plastic safe to use to store baby food?

The issue with using plastic for food storage is that chemicals like BPA and phthalates can leach from the plastic into the food. However, most storage containers that are made specifically for baby food are BPA and phthalate free, making them perfectly safe to use for your baby. As long as you choose one of those, plastic is fine to use. If you still prefer not to, there are other materials you can choose instead, such as glass or silicone.

2. What material is best for baby food storage?

This really depends on personal preference. As stated above, as long as you're choosing plastic that is BPA and phthalate free, it can be a good choice. Glass is another great choice, since you don't have to worry about any chemicals leaching into the food. But, you do have a higher risk of the glass breaking in an accidental drop. Silicone is another good option for baby food containers, as long as it is food-grade. Which type is best is up to you!

3. What size containers are best for baby food?

When your baby first starts eating solids, smaller portions are best. Containers that hold 2-4 ounces are perfect for this stage of your baby's life. You won't be wasting too much if they don't eat it all, but have enough to fill them if they're extra hungry. As your baby gets older, 6-8 ounce containers would be better, but you can always just heat up two smaller containers if needed. If you choose the bigger containers, you don't have to fill them all the way either. So there are pros and cons to each size.

4. How long can homemade baby food be stored?

Homemade baby food can be stored in the refrigerator for up to 48 hours and in the freezer for 3-6 months. 3 months is recommended for the most nutritional value, but it is safe for your baby up to 6 months. If you leave your baby food out, it should be thrown out after 2 hours.

5. What features should I look for in baby food storage containers?

Besides the material and the safety concerns mentioned above, there are a few features you should look for. If you plan to use the baby food on the go, you'll want to make sure whatever container you choose is leak proof and either easy to clean or disposable. You'll also want to check if the containers are microwave, freezer, and dishwasher safe. If they're not microwave safe, you'll have to remember to defrost the food in the fridge ahead of time and find another way to heat it if necessary. If you want to make a batch ahead of time and store it, the containers will need to be freezer safe. Dishwasher safe is just more convenient. If you plan to have a lot of containers, you may want to have ones that easily stack or nest, so they don't take up as much room.

6. How often should I replace baby food containers?

For the most part, food storage containers should last for years. If you have glass containers, you'll want to replace them if they have any cracks or chips. Even if the container doesn't leak, it's still a shatter risk or could have a jagged edge. If you have plastic containers, you should replace them if they get warped. Stains can also signal a decrease in the integrity of the container. As long as you're properly cleaning and caring for your containers, they will definitely last through the baby food stage.
Conclusion
Glass or plastic, jar or pouch, dishwasher or handwashing, microwave or oven, the options abound. There is something for everyone, and now that we've helped you narrow it down a bit on how to store your baby food, you can get back to planning and concocting healthy, flavorful food combinations for your hungry little muffin!
Baby Food Storage Containers (For All Budgets)
Find the best baby food storage containers in glass, BPA-free plastic, and stainless steel, with options for jars, containers, reusable pouches, lidded bowls and more. I've included options for all budgets that will last and last!
Baby Food Storage Containers
Make the most of all of that nutritious baby food—whether purees, BLW, or finger foods–with the best baby food storage container options.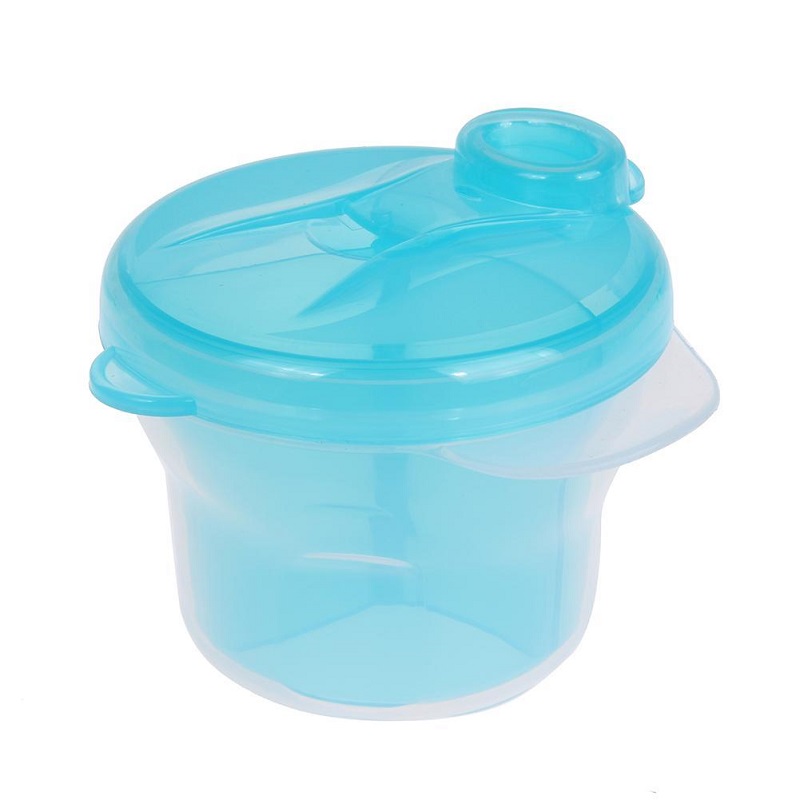 These will help you safely store food in the fridge and freezer, and give you options for packing for daycare, too.
Included in this post are containers made from glass, stainless steel, and BPA-free plastic. I have a mix of jars, bowls with lids, reusable bags, reusable pouches, and more so you can use what works best for your life and routine.
Best Glass and Ceramic Baby Food Storage Containers
Glass and ceramic storage containers are safe from any potential issues you may find with plastic, are easy to clean, are durable, and last for years. You can reuse them again and again without issue and they come in a range of sizes for storing baby food—and then kid food as the littles grow.
WeeSprout Jars
These jars, which come in both 4- and 8-ounce sizes, are amazingly useful. We've used them daily for over a year and have never had an issue with them. They are easy to clean, the lids screw on tightly, and they are incredibly durable.
AIGI Ceramic Containers
These ceramic containers are another wonderful option, especially for storing slightly larger portions.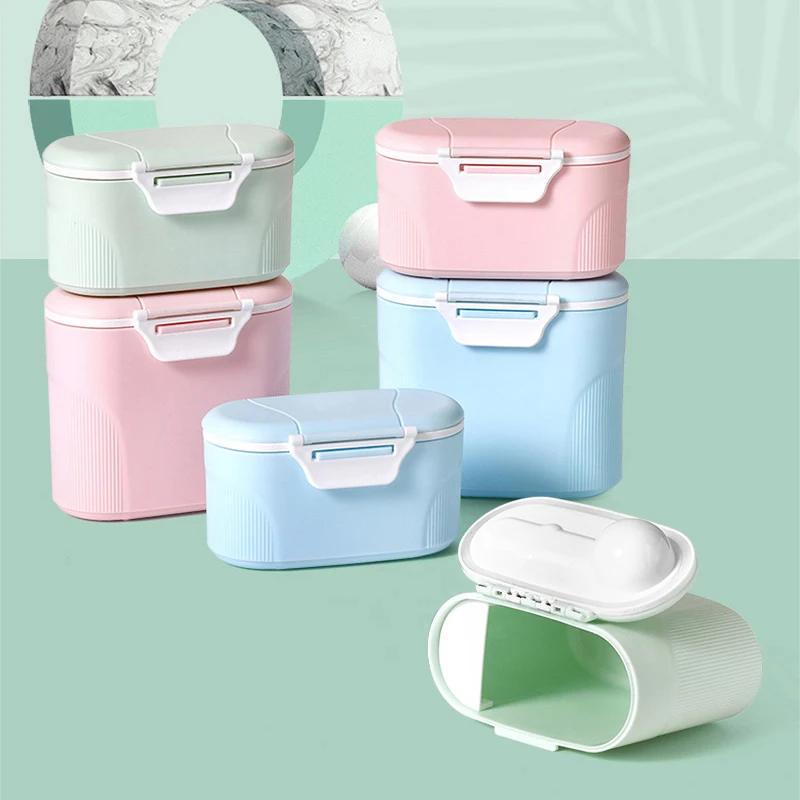 They are great for leftovers, meal-prepping, and even serving the baby food as a bowl.
How to Freeze Baby Food
Freezing baby food, whether as a way to store leftovers or as a way to batch cook it, is easy and helpful. You can simply add the baby food to an ice cube tray, freeze the cubes, then transfer the cubes to a freezer bag for longterm storage.
To thaw, place 1-2 cubes (or more, according to the portions your baby is eating) in a container in the fridge overnight.
You can also freeze baby food in reusable pouches.
Favorite Reusable Pouches for Baby Food
Reusable pouches are a great way to store baby food in both the fridge and the freezer. There are a lot of options and my favorite ones are below.
Squeasy Gear
This has long been one of my favorite baby feeding products as it's one of the few reusable pouches that doesn't come with the possibility of a mess—there's a little guard that prevents baby from squirting out the food (whether on purpose or by accident).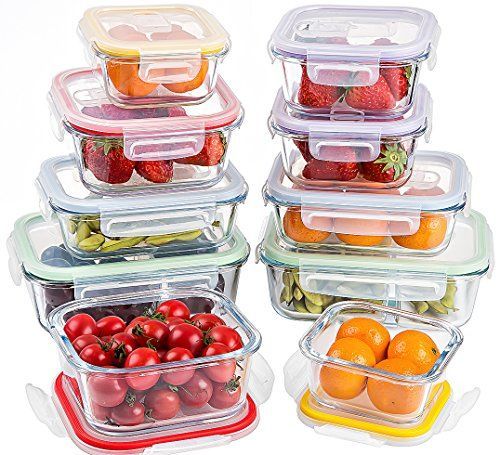 It's easy to clean, comes in a few different sizes (we like to start with the 3.5 ounce one) and can store baby food in the fridge or freezer.
Weesprout Reusable Pouches
BPA-free plastic pouches are easy to fill (they fill from a zipper that opens and closes along the bottom) and store wonderfully in the fridge and freezer. This is a helpful way to portion out baby food and have it ready to go.
To wash, remove the screw-top and open the bottom. Let water run through and use a small bottle brush as needed to clean. Prop open to dry on a bottle drying rack.
Best Baby Food Bowls with Storage Lids
Having a bowl or two with a tight fitting lids means that it's easy to serve and store baby food in the same container. These silicone bowls from WeeSprout are a great option that you can use throughout childhood. They're easy to clean and are freezer and dishwasher safe.
Favorite BPA-Free Plastic Baby Food Containers
With all of the options for plastic containers on the market, it can be hard to know which ones really last.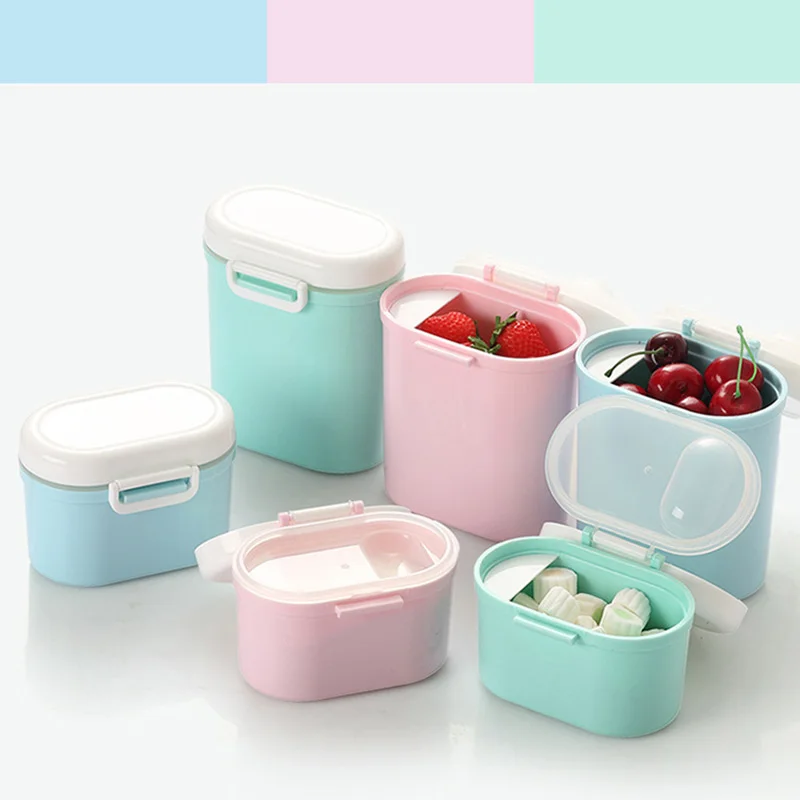 My two favorite are below, which I recommend after 6 years of real-life testing. These are the only two brands that have held up to repeated washings and haven't scratched easily.
Beaba Clip Containers
These containers, which come in a few sizes so you can use the one that fits your purpose, stack for easy storage. They are easy to clean and made from a safer type of plastic. The lids screw on tightly enough to store liquids and purees.
They're also great for finger foods.
Replay Recycled Snack Stackers
These colorful containers are great for snacks and also for storing food in the fridge or pantry. They are made from recycled milk jugs and twist together for easy storage.
Best Stainless Baby Food Containers
Stainless is a great option for food storage since it's a safe material that tends to be very durable. It's also very easy to clean. The downside is that you can't heat food in this container, so you'd have to transfer it to another if you need to warm it up.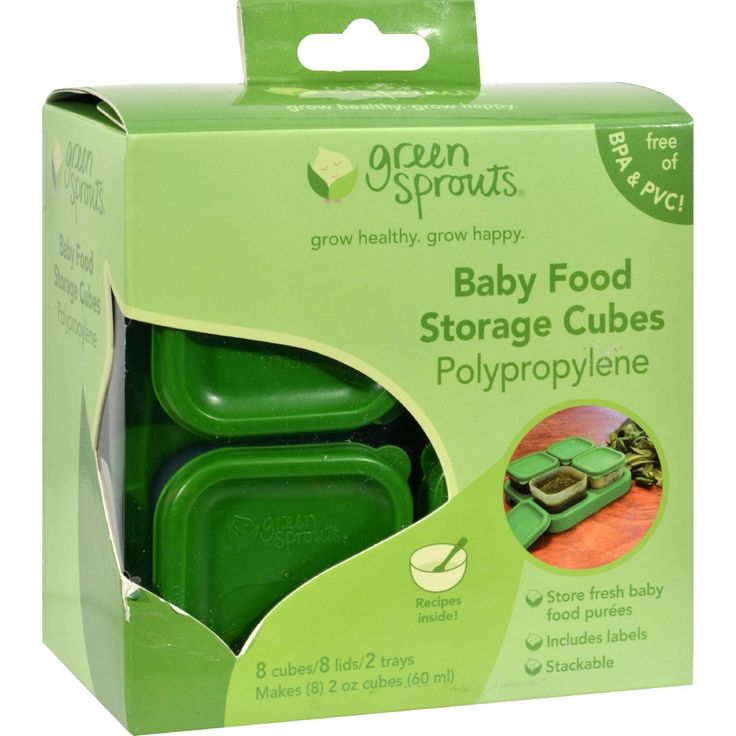 My favorite options are below.
WeeSprout Stainless Food Containers
Sold in a set of three, these stainless containers come with tight-fitting silicone lids. They are perfect for storing any type of baby food and are safe in the fridge, freezer, and dishwasher.
Everusely Stainless Containers
Sold as containers for salad dressing, these stainless containers are actually a great size for baby food at just under 2 ounces. And then you can use them for years to come!
Frequently Asked Questions
Is it better to store baby food in glass or plastic?
You can use either. If using plastic, look for BPA-free plastic and avoid putting it into the microwave or dishwasher to help the plastic stay in tact. Discard it if you see any scratches.
What is the best way to store homemade baby food?
You can store homemade baby food in the fridge in small containers for up to 5 days, or you can freeze it in reusable pouches or in ice cube trays.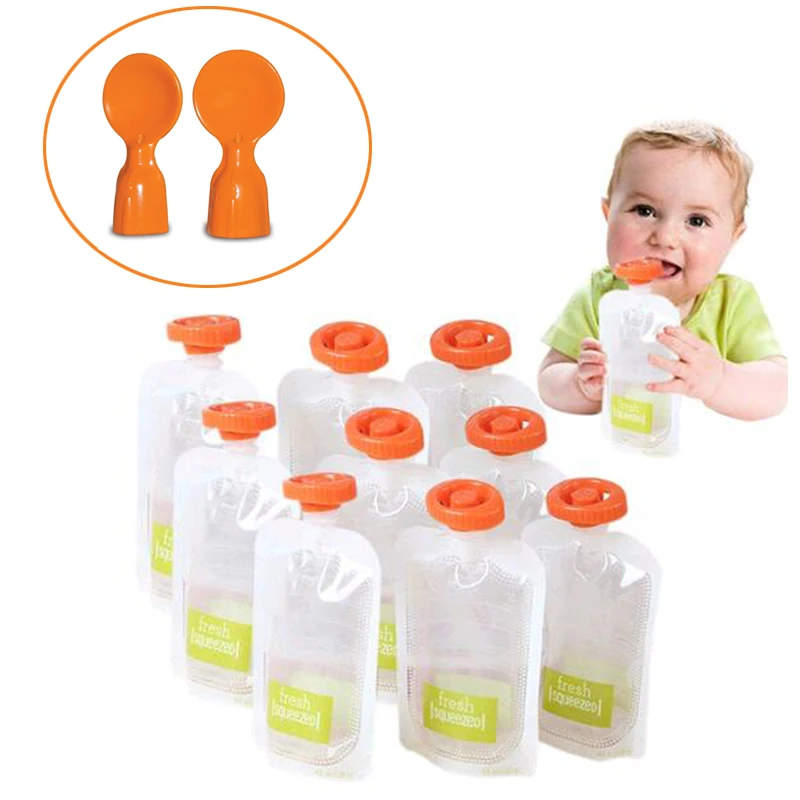 If doing ice cube trays, transfer the frozen cubes to a freezer bag for longer term storage.
Is it safe to store baby food in plastic containers?
It can be. Look for BPA-free plastic and avoid putting it into the microwave or dishwasher to help the plastic stay in tact. Avoid acidic food like citrus or tomato-based foods, as those can break down the material, too. Discard it if you see any scratches.
Best Tips for Success
Care for your storage containers according to manufacturer's directions.
To lengthen the life of BPA-free plastic, hand wash it rather than putting it into the dishwasher.
Let dry fully before storing.
Check out my fav Snack Containers for more food storage options.
Related Recipes
---
I'd love to hear your feedback on this post, so please comment below to share!
90,000 Container for Chicco System Easy MEAL, 0M+
Home
Categories of Products
👪 Children and mothers
Children's nutrition and feeding
Children's dishes for feeding 9,0004
Consesceum description and reviews about goods about goods
| | |
| --- | --- |
| Brand: | Chicco |
| Product type: | Containers |
| Collection: | System Easy Meal |
Product rating and reviews
No ratings0
See also
-17 %
28.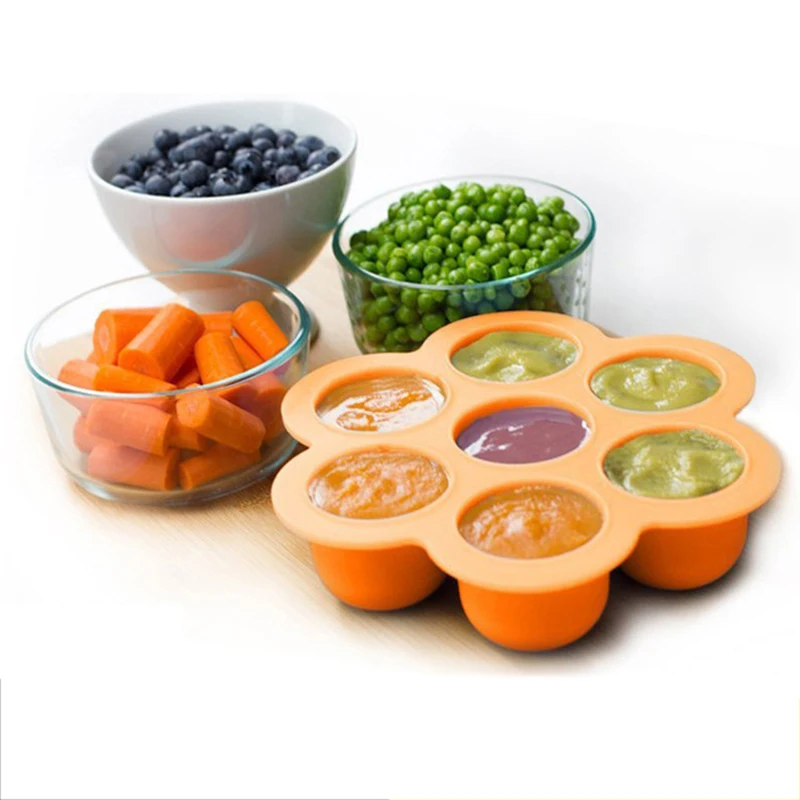 90 ₼34.90 ₼ Nickelodeon Patrol Agi, 4 objects, food plastic, multi -colored producer: GOODS 900 % 27.90 ₼34.90 ₼34.90 ₼34.90 ₼34.90 ₼34.90 ₼34.90 ₼34.90 ₼34.90 ₼34.90 ₼34.90 ₼34.90 ₼34.90 ₼34.90 ₼34.90 ₼34.90 ₼34.90 ₼34.90 ₼34.90 food grade plastic Seller:GOODS
22.99 ₼Miniso I Love Earth Plastic Water Bottle & Bento Box set Seller:Miniso
-17 % 3 pcs. Seller: Totu Kids
4 ₼Set of children's spoons, 3 pcs, 12x3 cm Container with fork, food-grade plastic, 20×11×7 cm Seller: Antik Home
4.99 ₼Miniso Mickey Mouse 2.0 Minnie Mouse Fork Set 8 pcs Seller:Miniso
4.99 ₼Miniso Mickey Mouse Spoon Set 8pcs PP Green , stainless steel/plastic, 18+ months Seller: Chicco
-13%
7₼8₼ALCOCO baby food container, 3 sections, 19x7 cm, PP, pink greenSeller:GOODS
-11%
17 ₼19 ₼Cookware set, 6 items, wheat fiber, yellow Seller:GOODS
Deadly Plastic | Publications | Around the World
News
Millions of people put their health at risk using plastic food containers, jars and bottles for baby food, reports the Daily Mail.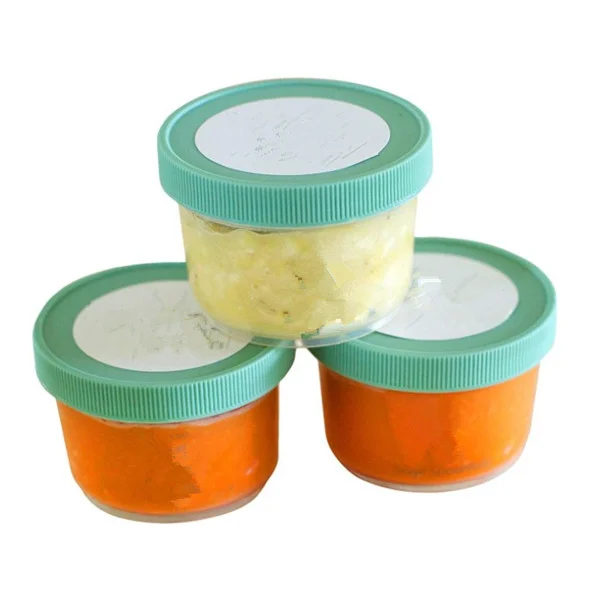 All of these containers contain bisphenol A (BPA), a harmful chemical compound that is released from plastic when the container is reused or washed frequently.
Bisphenol A is widely used in the production of CDs, car parts, in the manufacture of coatings, adhesives and construction materials that replace metal, glass, wood and improve their properties, as well as in the production of various plastic products (bottles, containers for packaging products) . In particular, bisphenol A is used in the manufacture of plastics that cover the inside of food cans and in the manufacture of containers used in the cosmetics and food industries. An estimated 2.8 million tons of bisphenol is produced each year for food and beverage packaging worldwide.
High BPA levels in urine have been found to increase the risk of breast cancer, heart disease, diabetes and liver disease. In addition, even the smallest concentrations of this substance (for example, in drinks bottled in plastic bottles) can adversely affect reproductive function and cause developmental abnormalities in future children, up to Down syndrome.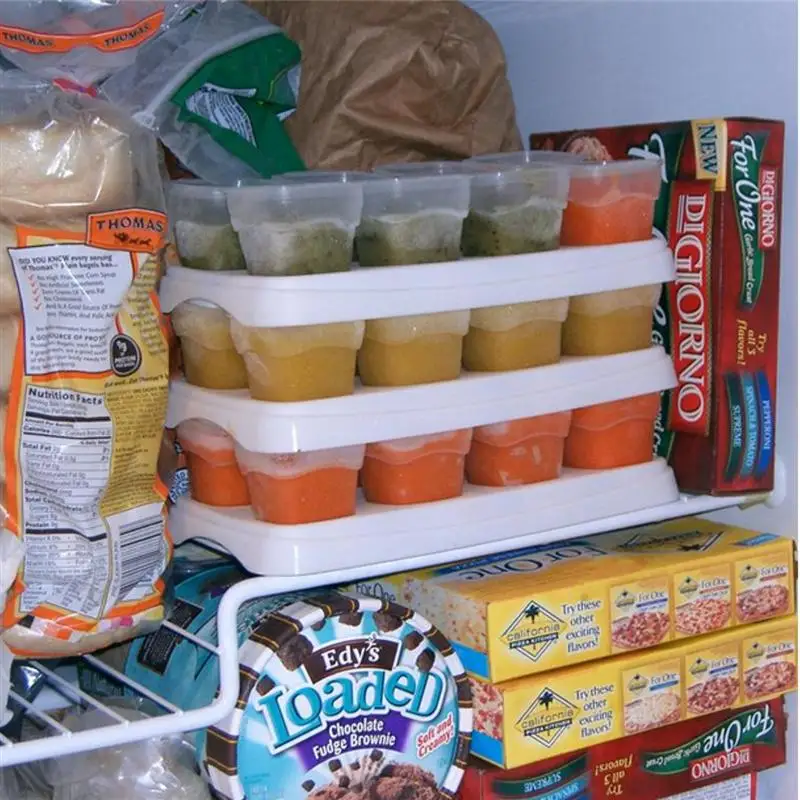 The harmful effects of bisphenol A have already been confirmed in laboratory animals.
A study of thousands of people in Europe, China, Korea, Japan and America found traces of BPA in almost all blood, breast milk and urine samples. Another study found traces of BPA in 59 organisms.1 out of 599 children from Germany. And the third study, which involved 300 pregnant women, showed that bisphenol A is present in the blood of 84% of the subjects and 40% of their embryos.
The fact that plastic bottles for baby food are dangerous and can affect the reproductive function of those children, scientists stated back in 2007. Some countries, such as the UK, have already phased out BPA. The Committee of the European Union on food safety in 2002 reduced the maximum allowable content of bisphenol, A in food by 5 times. However, the US authorities still take a different position. However, the use of bisphenol is now excluded from the production of synthetic materials used in the baby food industry in California.