Best silicone ice cube trays for baby food
The 4 Best Ice Cube Trays For Baby Food
Introducing solids is an exciting milestone for both you and your baby. I'm not normally much of a meal prepper, but I found cooking and freezing big batches of purées was the key to making homemade baby food. Creating meals for my little one was much easier when I had a ready-to-go stash for the week, and for that, I needed the right gear. Whether you prefer silicone or plastic, the best ice cube trays for baby food store small individual portions of food (so nothing goes to waste) and come with lids for easy stacking.
Materials
Ice cube trays for freezing baby food are typically made of either silicone or plastic. Silicone trays are more durable so they're more of an investment up front, and they're also flexible, so it's easier to pop out individual portions as needed. Food-grade silicone trays are nontoxic and free of fillers, and they're usually safe to use in the dishwasher, freezer, and oven. Plastic trays are the more affordable option and also tend to be dishwasher-safe, but keep in mind some may warp under the heat of your dishwasher.
When opting for plastic, it's best to choose a food storage tray that's BPA-free and free of phthalates.
Whichever material you prefer, you'll want a tray with a tight-fitting lid to help prevent freezer burn and the absorption of odors from other foods. A lid also makes the tray conveniently stackable.
Capacity
While trays vary in terms of the number of cups they have, it's helpful to evaluate their total capacity. Smaller ones will be able to hold about 10 ounces total while others can house all the way up to 42 ounces. The individual cup size can range from approximately 1 ounce to 3 ounces, so keep in mind your baby's mealtime intake. Some cups even have measurement markings so you can keep portions consistent even when you're not filling cups all the way.
And a pro tip to keep in mind: It's a good idea to transfer iced cubed baby food into storage bags and marking the date on the bag — discard any unused frozen baby food after three months.
Now, here are the four best ice cube trays for baby food, plus several accessories I've found make mealtime infinitely easier.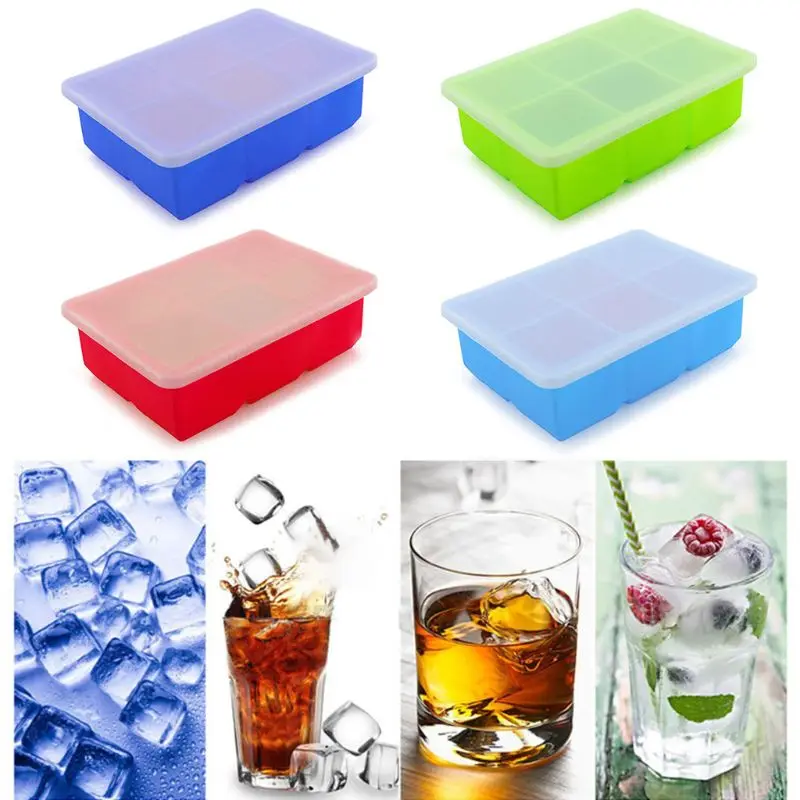 1. A Silicone Tray With Small Portion Cups
Kiddo Feedo Freezer Tray with Silicone Clip-on Lid
Amazon
Tray Capacity: 9 Cups, 2.5 Ounces each
The best silicone ice cube tray for portioned baby food is made of food-grade silicone that's free of BPA and phthalates as well as BPS, latex, and PVC. The sturdy and deep silicone cups set this highly rated pick apart from some that may look similar; each of the nine rounded cups holds up to 2.5 ounces, but has measurement marking insides for both 1 and 2 ounces. The one tray makes it easy to portion out homemade food for your baby when they first start solids and as their appetites grow, too.
The tight-fitting lid gives the tray a spill-proof seal, and the maker encourages labeling the lid (it washes off) with a dry erase maker or ballpoint pen. The tray and lid are safe to use in the freezer, dishwasher, microwave, and oven up to 460 degrees Fahrenheit. So as your baby becomes a toddler, you can use this same tray to bake egg bites, cornbread, brownies or just make extra-large ice cubes for yourself.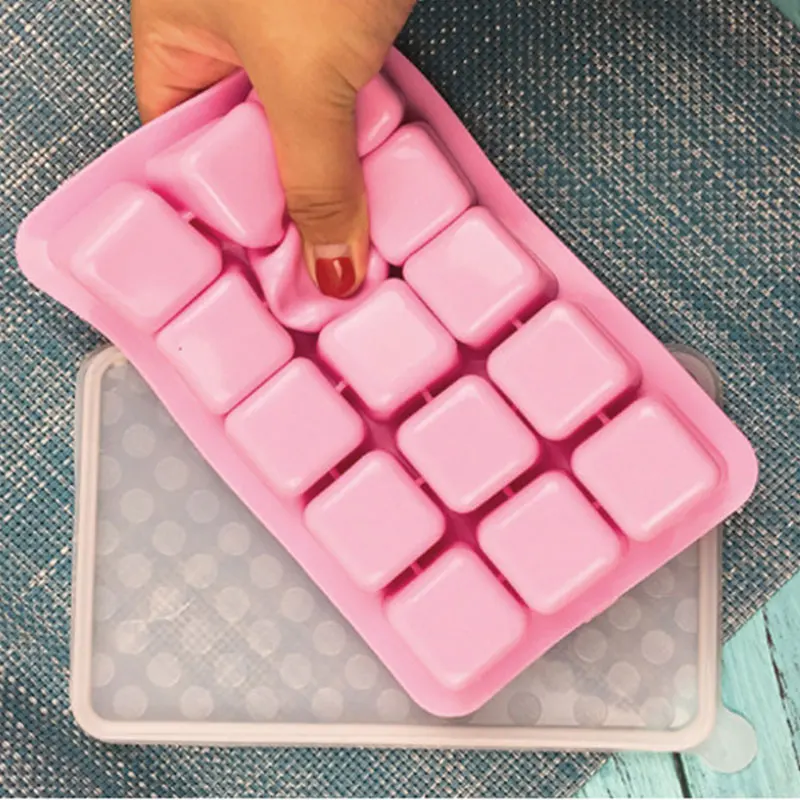 With nearly 6,000 reviews on Amazon, you can trust this pick and choose from seven colors, including blue, yellow, and gray. This ice cube tray for baby food also comes with an ebook with guidance on feeding babies and recipes to get started.
A helpful review: "Probably the best purée storage cubes I've found. I have three other kinds but they are either too small, the lid doesn't stay on properly, or they are impossible to 'pop' out once frozen. This one is a game changer. The portion sizes are generous for my seven month old son, and yet not too bulky in my freezer. Also, the lid is secure and wraps around each edge of the base. The material is bendy and manipulative so when it's drying you don't have to worry about it getting misshapen. Getting the food cubes out is much easier than with other brands I've tried. All in all, very pleased."
2. The Tray With Bigger Individual Portions That's Perfect For Older Babies
BEABA Baby Food Tray
Amazon
Tray Capacity: 6 Cups, 5 Ounces each
For an older baby that you're realizing is ready for a bit more food at each meal, try this baby food tray with fewer but larger individual portions.
Each of the six rounded cups holds up to 5 ounces. It's made of food-grade silicone and reviewers commented repeatedly on the sturdy seal of this tray's lid.
This tray is BPA-free and phthalate-free, and it's safe to use in the freezer, dishwasher, microwave, and oven up to 425 degrees Fahrenheit. This made-in-Italy tray also comes in blue or green trays with 3-ounce cups.
A helpful review: "Love this! I make my own baby food purees and easily freeze them in this silicone tray. The frozen food pops out like a dream and it is super easy to clean. One of the biggest pluses is that the tray comes with a flat lid to cover your food while it's freezing, also allowing you to easily stack multiple trays in your freezer at once for big batch freezing."
3. The Most Budget-Friendly Ice Cube Tray For Baby Food
OXO Tot Baby Food Freezer Tray
Amazon
Tray Capacity: 14 Cups, 0.75 Ounces each
The most affordable baby food tray looks the most like a traditional ice cube tray and is made of plastic.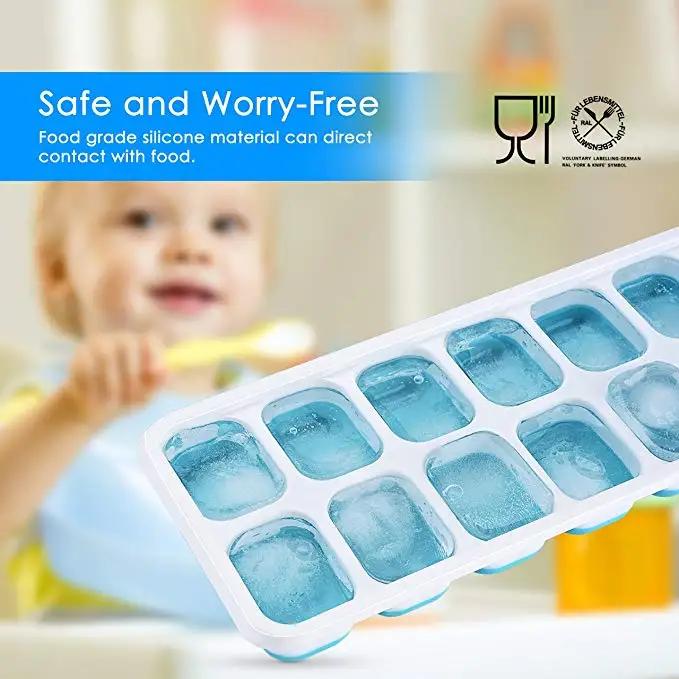 The tray has 14 rounded cube indentations holding 0.75 ounces each, but although the cubes are smaller, you are getting more of them and can make a total of 10.5 ounces of food at one time with these trays. Its unique sturdy sliding cover cleverly lets you release as many or as few cubes as you need without the risk of them all popping out, and the set is dishwasher-safe.
This pick is free of BPA, PVC, and phthalates, and the bright green lid is easy to spot in a full freezer.
A helpful review: "I'm pretty cheap, and I just use regular ice trays to freeze my baby's food. But someone recommended this tray to me and I'm glad I got it. The cover is nice so nothing falls in it in the freezer (if your freezer looks like mine, there is an avalanche of frozen meat and vegetables just waiting to happen). The plastic seems really durable, and the cube sizes seems adequate for what my baby needs right now. It's quite cost effective [...] I may buy more as my baby starts to eat more solids.
"
4. The Set For Big Batches of Baby Food
Mumi&Bubi Solids Starter Kit (Pack of 2)
Amazon
Tray Capacity: 42 Cups, 1 Ounce each
Now, if you're really into making big batches of baby purée at a time, consider this set of two ice cube trays that hold 1-ounce portions in a total of 42 rounded cubes. These trays are wider but flatter, so they're actually really easy to fit into a freezer, and they each come with tight-fitting stackable lids.
This made-in-New Zealand plastic tray set is dishwasher-safe and free of BPA, phthalates, and PVC. They're also highly rated with over 1,500 reviews, and you get an ebook with 27 recipes to get you started with homemade baby food.
A helpful review: "These worked great for making purées at home. I make big batches of baby food, freeze them in these containers, and they last for weeks in the freezer. Or I pop the frozen food cubes out of the trays and put them in zip lock bags to store in the freezer and then I make another batch.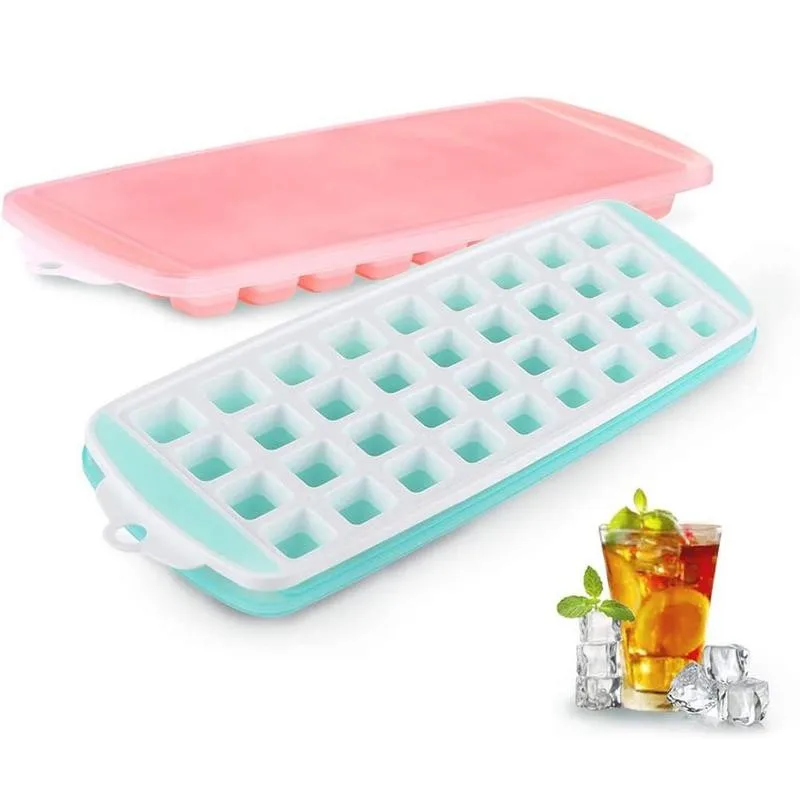 I like the snap on lids! They were easy to get on and off. The lids stayed on nicely and I never had to worry about them coming off in the freezer. I also thought the trays stacked nicely on top of each other. [...] These saved us so much money, because we were able to make all of our own baby food! This really is a great product!"
Nice To Have: A Reusable Freezer Bag For Transferring Your Batches
Stasher Reusable Storage Bag
Amazon
The reusable storage bag that's a bit of a cult favorite with over 22,000 reviews maintains its popularity in part because of its durability and versatility. This food-grade silicone bag is freezer-safe, and it's an ideal storage bag for keeping individual portions of homemade baby food. The air-tight pinch-loc seal on the half-gallon bag will keep the baby's food fresh, and you'll find tons of use for it once your baby moves on to crunchier foods.
This silicone bag is safe to use in the microwave, dishwasher, boiling water, and oven up to 400 degrees Fahrenheit, and reviewers often use it for marinating food or cooking sous vide.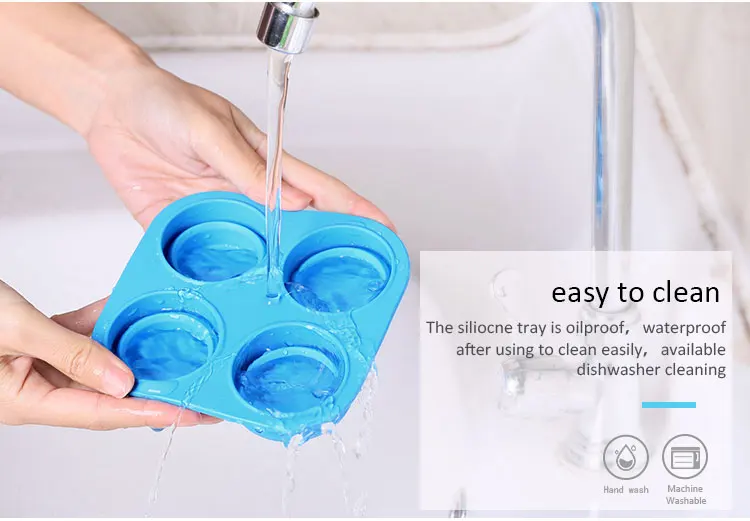 I've had these silicone bags for years, and they've really held up. You can also choose from several other sizes and colors, including a sandwich size and a snack size that's perfect for a toddler's hands.
A helpful review: "I am one of THOSE people that totally cringes at the thought of ANYTHING plastic. I am so glad that I purchased this item. I use them in the fridge, freezer and just for storage. They are easy to clean too. I just throw them in the dishwasher and they come out clean and ready to reuse. LOVE, LOVE, LOVE them!"
Also Great: A Baby Plate & Mat That Stays Put
ezpz Mini Mat
Amazon
Now, where to serve your homemade baby food? This silicone suction plate is a bowl and placemat in one that's made of food-grade silicone free of BPA, BPS, PVC, latex, and phthalates. The placemat sort of suctions to a flat high chair tray or dining surface, making it difficult for your baby to flip the plate or send food onto the floor. Plus, this piece is dishwasher- and microwave-safe.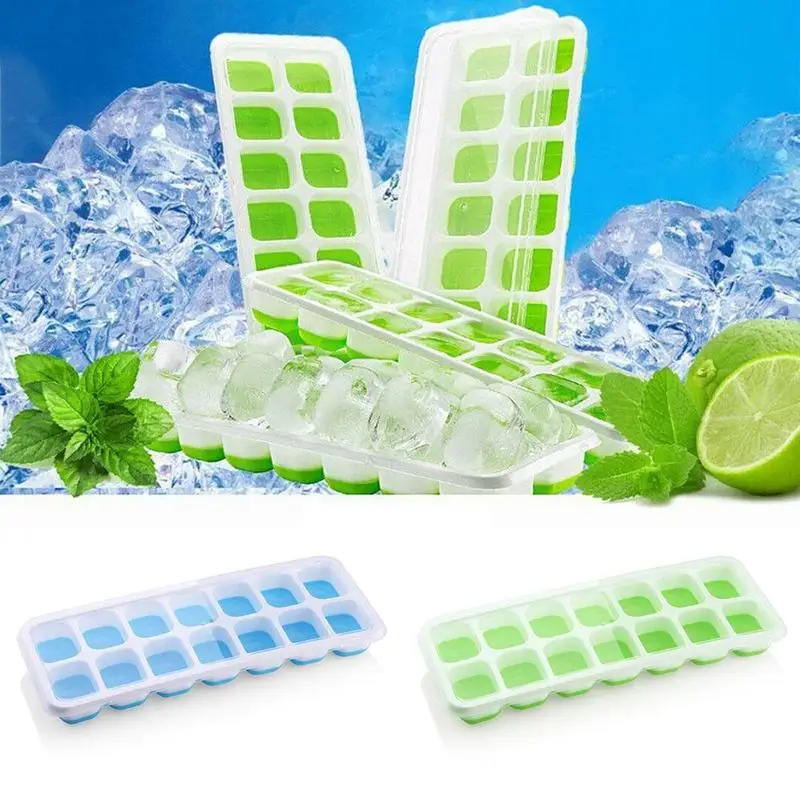 The walls of the three sections can actually help your baby scoop up food more easily as they're still developing key motor skills. The two "eye" sections hold 2 ounces each and the wider "mouth" section holds 4 ounces. With nearly 6,000 reviews, this family favorite comes in blue, coral, gray, or green.
A helpful review: "This mat has really helped my self feeding 8.5 month old get more in his mouth. He used to have a hard time picking up the food, which would cause him to push it all over his tray & eventually on the floor. This mat keeps everything contained & stays in place. Plus, it's easy to clean & a good size to throw in my diaper bag for restaurants. I highly recommend this to anyone with a small child!"
Nice To Have: Baby's First Easy-To-Hold Utensil
Olababy Soft-Tip Training Spoon (Pack of 2)
Amazon
Once your baby starts to get the hang of solid foods, it's time to introduce a baby spoon. The leaf-shape design and flexible tip of this soft training spoon set it apart from others my son tried; this one seemed to fit in his small hands more naturally.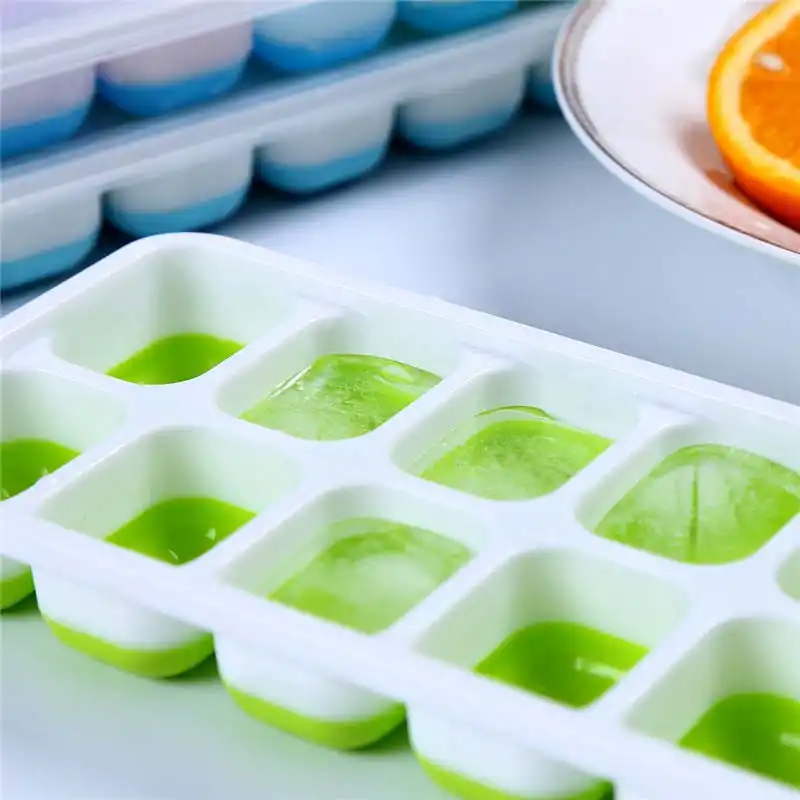 The flexibility of the spoon's tip makes it much easier for babies to actually scoop up food, and the ergonomic shape with textured base is comfortable for little hands to hold.
It's made of food-grade silicone that's free of BPA, latex, and phthalates, and this pick is safe to use in the dishwasher and freezer. The flat bottom of the spoon can be stood upright on a table to keep it clean. This spoon maintains an impressive 4.8-star rating with over 6,000 reviews, and parents report their babies quickly understand how to use this spoon and also love using it as a teether. This award-winning spoon has won several awards, including a National Parenting Product Award (2018) and Family Choice Award (2017), and is designed to promote self-feeding.
A helpful review: "The best baby spoons on the market!! Incredibly easy for baby to hold and scoop food with. I was shocked that my 4 month old could use this spoon on her own. She's now 6 months old and we use these multiple times a day.
They have a textured handle that makes it easy for baby to hold. The tip bends when baby dips it in the food so she can scoop from many angles- perfect for learners. They wash so easily. [...]"
Make Baby Food In Bulk And Freeze Them Easily With The Best Ice Cube Tray For Baby Food
Simply Healthy Family may collect a share of sales or other compensation from the links on this page.
Do you always have to bring the food processor or a personal blender out of the cabinet every time you feed your baby? I can imagine how tiring that could get. Why don't you just invest in an ice cube tray for baby food? There are numerous ice cube trays specially designed to contain and freeze food purees you've prepared in bulk for your precious one.
Now you may wonder— why not use an ordinary ice cube tray instead? Wouldn't that suffice?
Well, there are several good reasons why you shouldn't use ice cube trays for this purpose. One is that most ice cube trays aren't free of the chemical Bisphenol A (BPA) which can be toxic.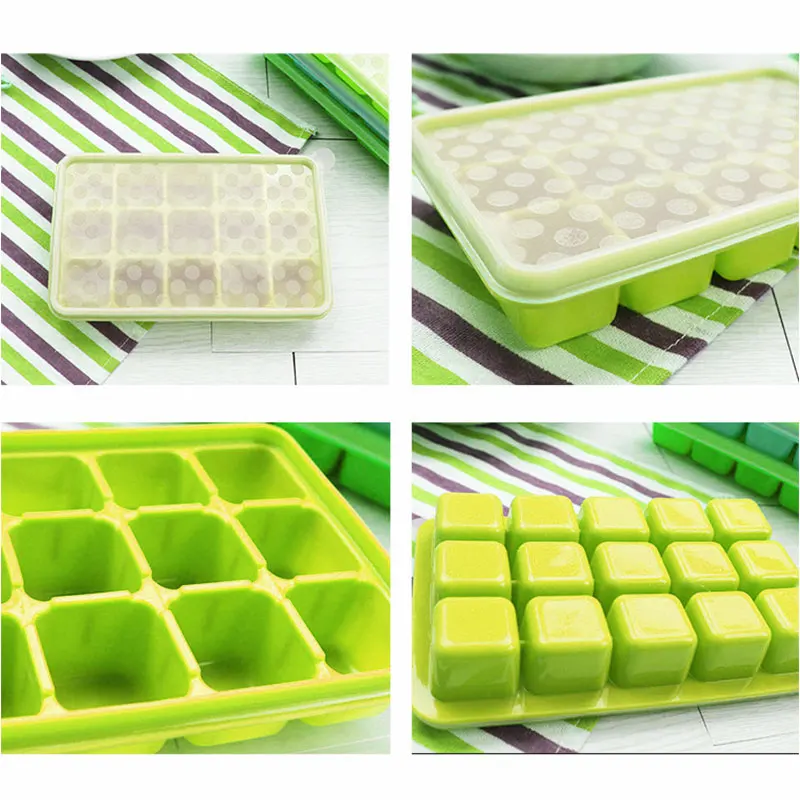 This chemical can seep into the baby food that you store in the ice cube tray. Another reason is that ice cube trays don't have a cover, and this could lead to freezer burn that can affect the quality of food.
And lastly, why would you put food in your ice cube trays? Doesn't that sound disgusting?
With a baby food ice cube tray, you can store as much baby food as you want. You can also use this tray for making small ice cubes. A baby food ice cube tray is definitely worth getting, right?
Anyway, I've listed down several ice cube trays that are designed for baby food. But before you read their reviews, you might want to know first what you should look for in a baby food freezer tray.
What To Look For In An Ice Cube Tray For Baby Food
1. Free Of Chemicals
Aside from being BPA-free, the ice cube tray that you should get should be free from other toxics such as phthalates which have been linked to breast cancer and type II diabetes as well as PVC which can damage the liver.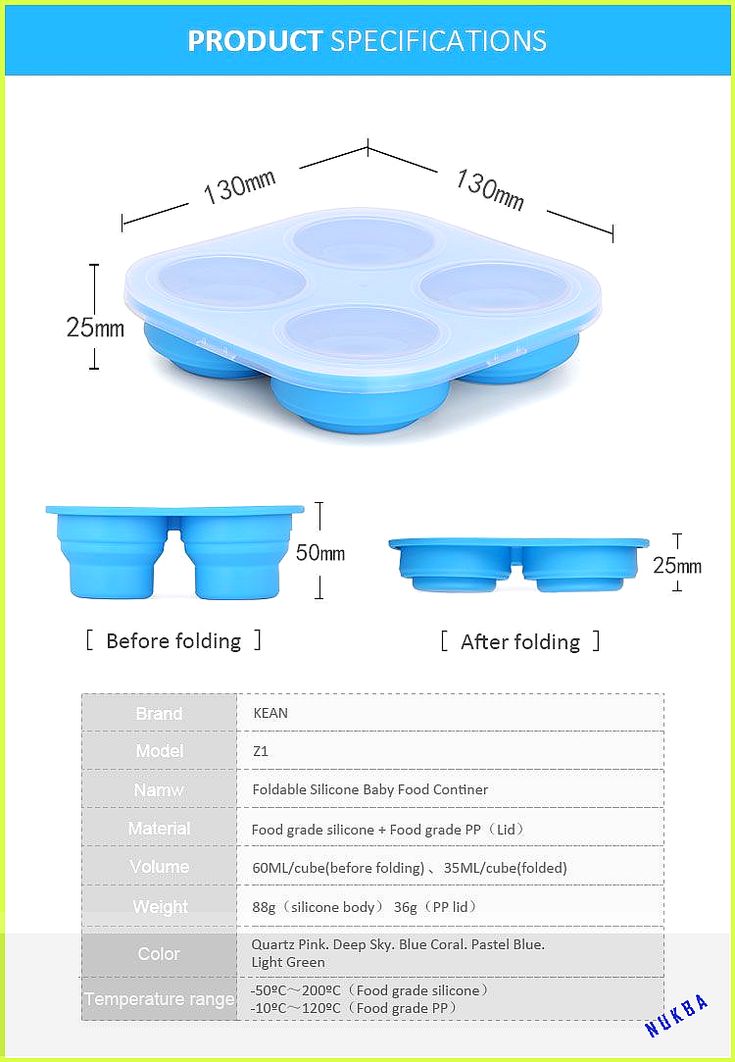 2. Size
The ideal ice cube tray for baby food is compact enough to be stored even in the smallest freezers. I would also recommend that you get an ice cube tray that is easy to stack with other freezer items.
Baby food homemade in ice cubes tray ready to be frozen
3. Cover
The last thing you want to happen is for the food to spill. Thus I suggest that you get an ice cube tray that has a very secure cover. The cover must also be easy to slide in and out of the tray.
4. Ease Of Cleaning
Get an ice cube tray that is dishwasher-safe so that cleaning it won't be a problem at all.
5. Capacity
It's really up to you how much baby food that the ice cube tray you get can hold. Most trays have a cube of about an ounce in capacity.
Top 5 Ice Cube Trays for Baby Food Available On The Market Today
| RANK | PRODUCT NAME | PRODUCT IMAGE | EDITOR SCORE | ​ |
| --- | --- | --- | --- | --- |
| #1 | Mumi&Bubi Baby Food Freezer Storage Trays Starter Kit | | | |
| #2 | OXO Tot Baby Food Freezer Tray | | | |
| #3 | Vremi Silicone Ice Cube Trays with Lids | | | |
| #4 | JumpTots Silicone Baby Food Tray | | | |
| #5 | Suntake 2Packs Silicone Ice Cube Trays | | | |
#1 Mumi&Bubi Baby Food Freezer Storage Trays Starter Kit
https://www.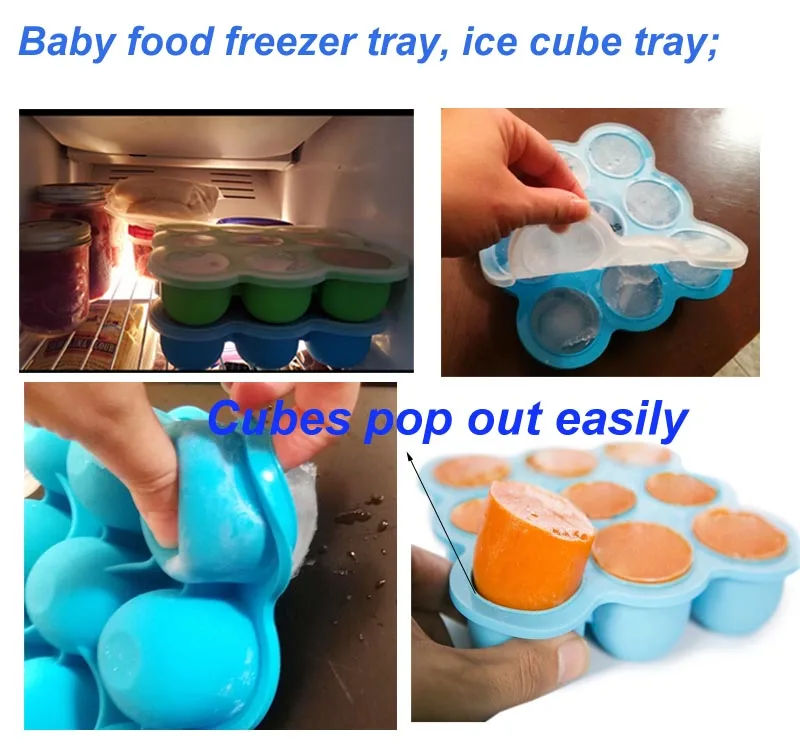 amazon.com/Mumi-Bubi-Starter-Freezer-Storage/dp/B004A9ZF3Y/
Mumi&Bubi Baby Food Freezer Storage Trays Starter Kit
This starter kit features two premium quality and stackable baby food freezer trays with lids. These trays are compact enough to be stored in most freezers. Each tray has a 21-ounce capacity, with 21 one-ounce cubes for maximum storage.
The trays are certified BPA and PVC-free. These trays are also dishwasher-safe thus you should have no problem in washing them.
Moms and dads will also appreciate the e-guide with 27 recipes that can help them get started in making baby food.
You might have experienced how difficult it is to remove ice cubes from traditional ice cube trays. You won't go through such ordeal when you use this ice cube tray because the cubes are rounded at the bottom. This makes it easier for you to lever out the cubes and then put back the rest in the freezer.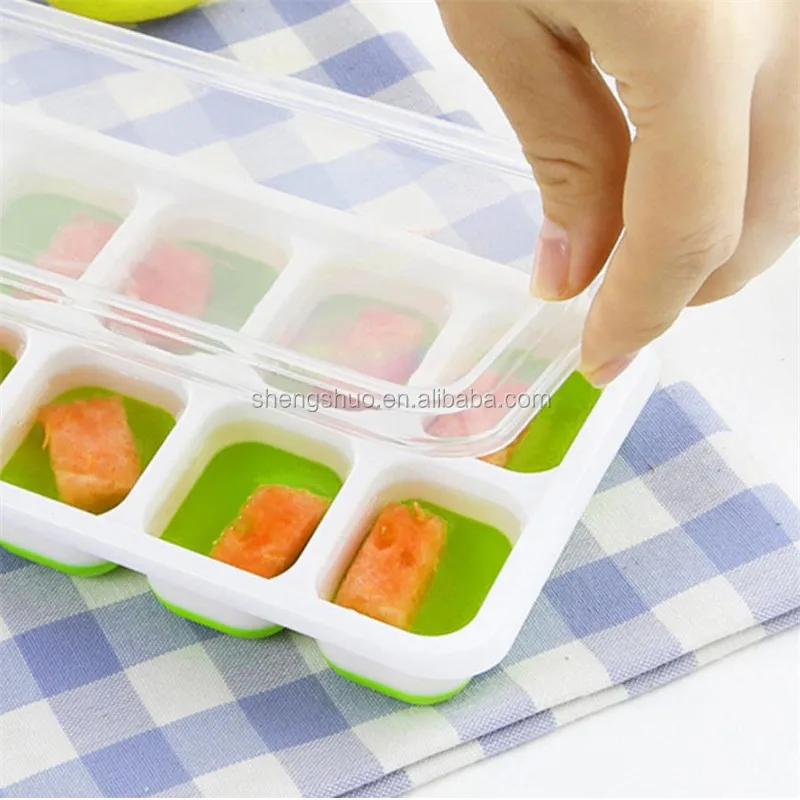 PROS
Compact and stackable trays great for small refrigerators or freezers
The trays have a large lip designed to prevent overflow
The trays are very thick and durable
thumbs-o-upThe trays are transparent so you can easily see what's inside
CONS
The lids are thin and flimsy
The lids are difficult to secure
#2 OXO Tot Baby Food Freezer Tray
https://www.amazon.com/OXO-Baby-Freezer-Protective-Cover/dp/B0038JE5Y2/
OXO Tot Baby Food Freezer Tray
This baby food freezer tray features a flat and colorful cover that would let you control the number of cubes that you can access at a time. Each cube of the 14 has a capacity of about ¾ ounce.
The green cover is not only bright and attractive but also prevents the freezer odor from affecting the content of the tray. It is also very easy to secure.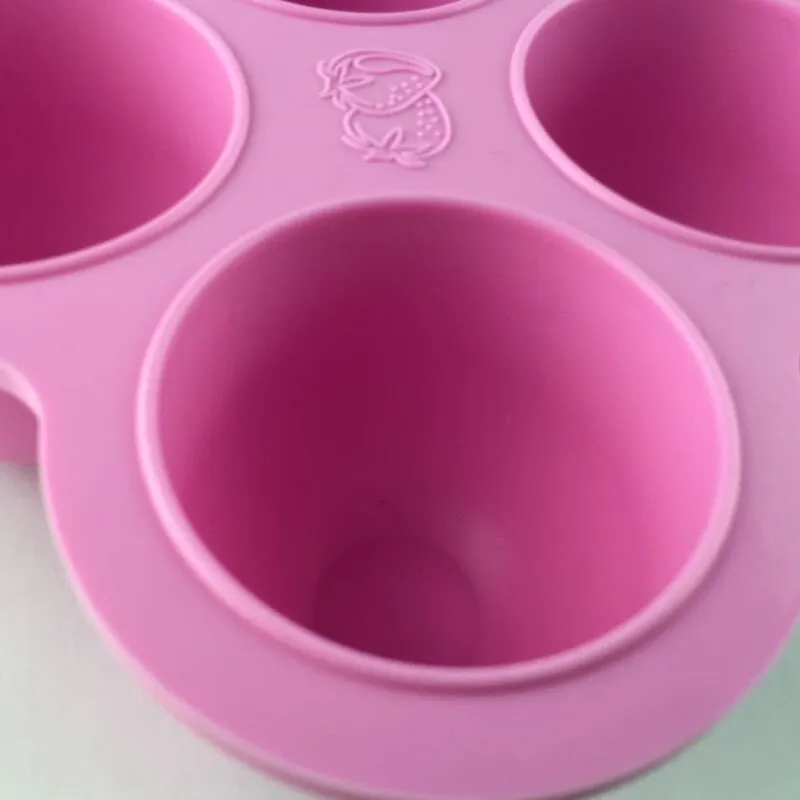 The tray is also compact and easy to stack with other freezer items.
You will also love that the tray doesn't stain easily thus clean-up of this product won't be much of a concern. When it is time to clean it, you may want to pour hot water on the tray before popping it in the dishwasher.
PROS
The tray has a flat and colorful cover
The cover's design allows users to control the number of cubes to be accessed
The cover is easy to secure
thumbs-o-upThe tray is compact and easy to stack
CONS
Its capacity is not as big as other food trays
Not the most durable as the tray cracks after a while
#3 Vremi Silicone Ice Cube Trays with Lids
https://www.amazon.com/Vremi-Silicone-Cube-Trays-Lids/dp/B01H7BF1DA/
Vremi Silicone Ice Cube Trays with Lids
This set features two ice cube trays with covers.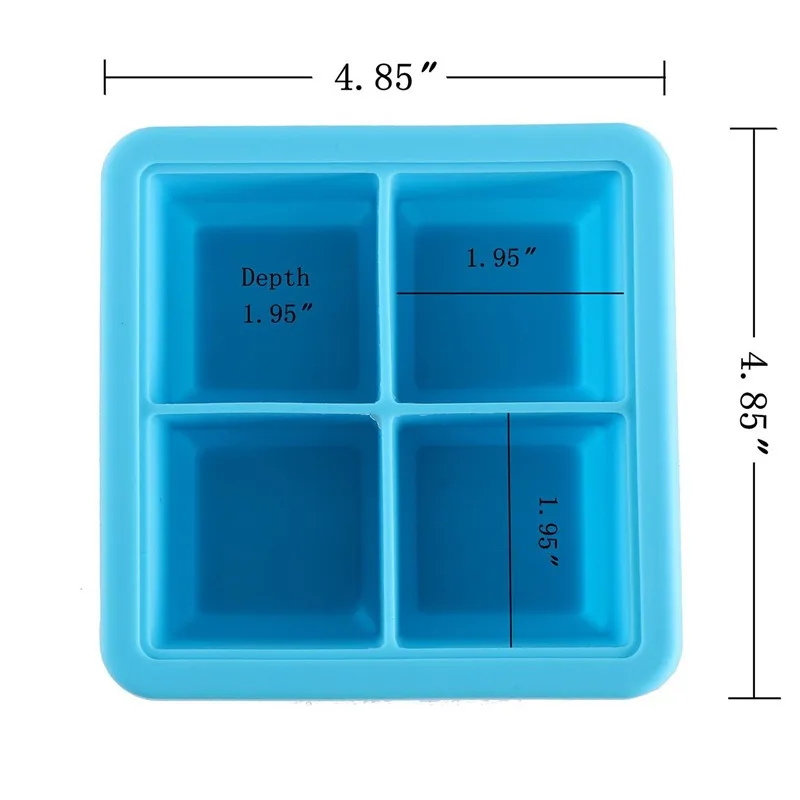 Each tray can hold 21 ice cubes measuring 1.3 inches on all sides. The trays are made of flexible silicone. You will love how easy it is to pop the cubes out of the tray.
These are stackable trays that can help you maximize space in your freezer. And because these are dishwasher – safe trays, you need not spend a lot of time cleaning them.
These trays are also oven – safe so you can use them eventually once your babies have all grown up.
PROS
The trays are stackable and can help save space
Dishwasher-safe and thus easy to clean
It is easy to pop the cubes out of the tray
thumbs-o-upThe lids secure the trays
CONS
There is a heavy plastic smell that's noticeable the first time you use it
The trays flex when full of food so be careful handling them
#4 JumpTots Silicone Baby Food Tray
https://www.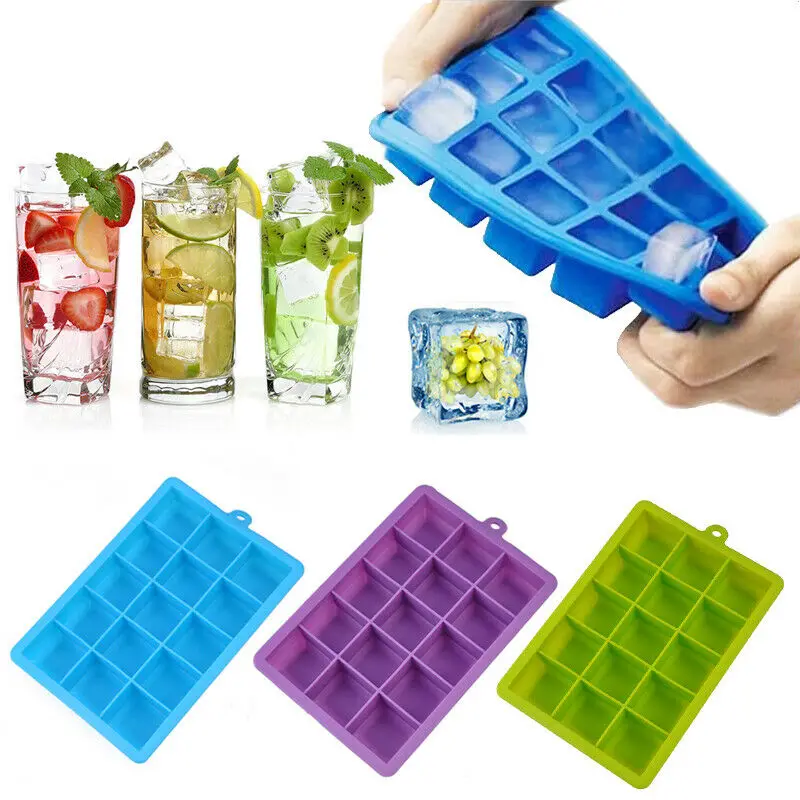 amazon.com/Homemade-Storage-Solution-Silicone-Freezer/dp/B00LWHRh52/
JumpTots Silicone Baby Food Tray
These JumpTots trays are safe for freezing baby food as these are BPA and PVC free. They are also very flexible and getting the cubes out of them is relatively easy.
There are nine cubes in the trays with each cube having a 2-ounce capacity. The snap-on lids are clear and should let you see the food you have stored.
The lids also seal tightly, so there should be no spills when you use this tray. There's also a clip on the lid to keep the cover tightly on the tray.
As in the case of the preceding item, this tray is safe to use in a clean toaster oven. You can also pop it in the dishwasher or clean it by hand.
PROS
The trays are dishwasher and oven safe
The cover is airtight and won't cause spills
The lid is clear, and you will be able to see what's inside right away
thumbs-o-upHuge capacity per cube
CONS
Less number of cubes compared to other trays
The lid is hard to put on
#5 Suntake 2Packs Silicone Ice Cube Trays
https://www.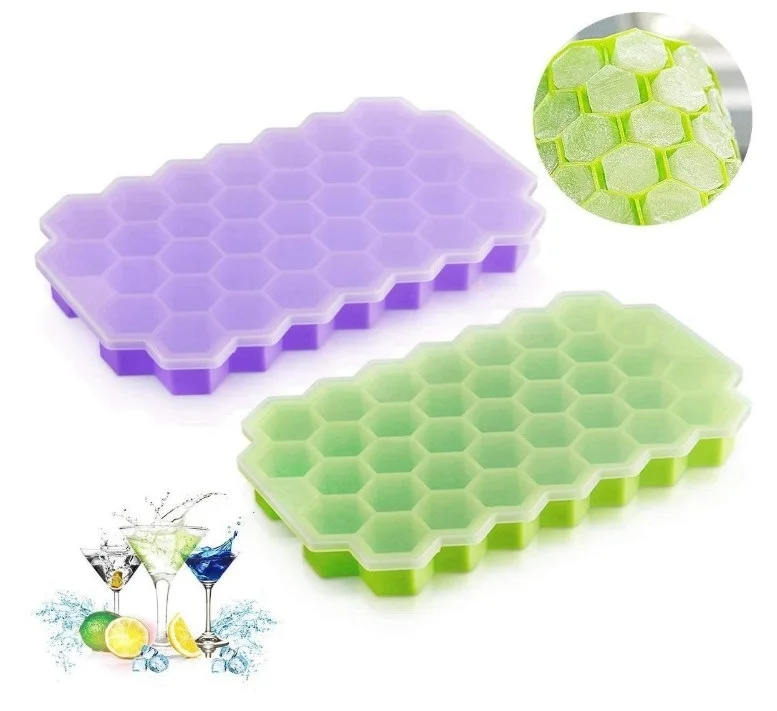 amazon.com/2Packs-Silicone-Storage-9Cavities-Conatiners/dp/B01IBU0TSI/
Suntake 2Packs Silicone Ice Cube Trays
These ice cube trays are also made of silicone which is 100% free from BPA and other harmful chemicals. It comes with clip-on lids designed to prevent bacteria and other odors coming from the freezer to affect or spoil the food stored in the trays.
This is actually a set of two trays of 9 cubes. Each cube has a capacity of 2.5 ounces. These trays are also safe to be used in the oven as these can resist temperatures of up to 450 degrees Fahrenheit.
What I love most about these ice cube trays is that it is really easy to pop out a cube or two. It is very flexible but durable and won't crack, unlike other ice cube trays.
And like the other ice cube trays in this list, these trays are very compact and easy to stack in the freezer.
PROS
It has clip-on lids to prevent food from spilling
Each cube has 2. 5-ounce capacity; the biggest in this list
It is easy to pop out a cube or two from the tray
thumbs-o-upThese trays are easy to stack
CONS
Only nine cubes in the tray
There's a noticeable smell to it
Conclusion
So what's the best ice cube tray for baby food for me?
I am picking the Suntake 2Packs Silicone Ice Cube Trays. I feel that the ice cube trays have the best combination of size, capacity, and durability. I also like that it is very easy to pop out the cubes out of the tray.
Of course, it's really up to you to decide which one of the trays I've listed above is the best suited for your baby's needs. In case you've bought one from any of the products listed above, why don't you share your thoughts about the ice cube tray? Feel free to comment below or even better, share this article on your social media accounts.
Homemade ice molds. How to make popsicles at home? A selection of recipes What can be done with ice molds
Sometimes the most banal things and simple devices in a duet with the imagination of the hostess can create real miracles in the kitchen.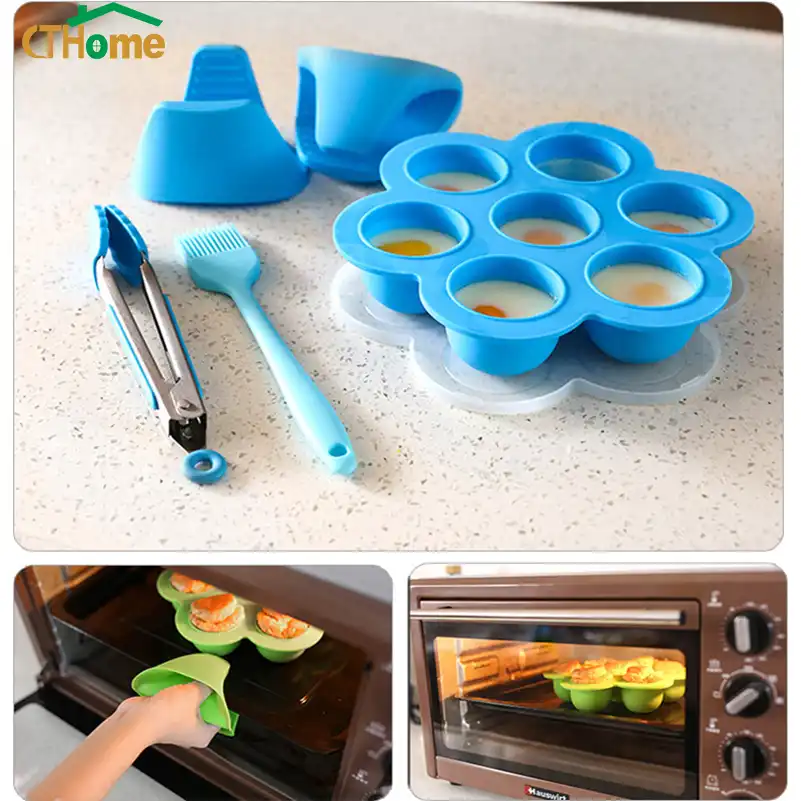 Proof of this is a simple form for making ice, which will allow you to create ice cream, and homemade ice for lemonade, and cubes for drinks stronger. We bring to your attention a selection of photo ideas that are not difficult to bring to life and thereby surprise households or guests.
Ice maker
The trading network today offers a huge range of molds for making ice and ice cream. They can be made from food grade plastic, steel, or silicone.
If food grade plastic mainly offers molds for creating rectangular or square cubes, then silicone molds include balls, letters of the alphabet, and much more ...
Round shape
In this form you can freeze plain boiled water. Or you can add your favorite greens to each form and use ice to cool vegetable smoothies, cocktails or fermented milk drinks.
Any fruit and fresh juice diluted 1:2 with water can be used for popsicles.
Be sure to add a berry to the mold.
Square shapes
The square shape is considered classic and gives no less room for imagination.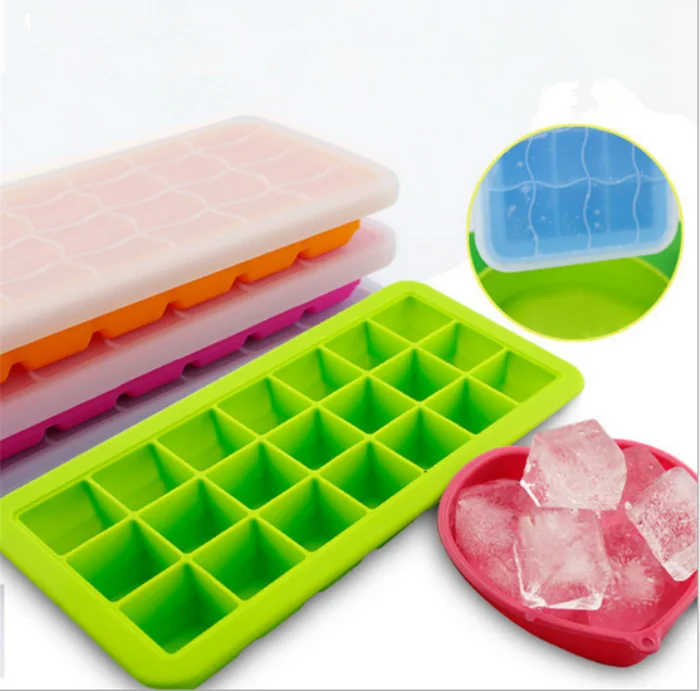 For example, you can put strawberries, pomegranate berries or pieces of other favorite fruits in each cell and pour boiled water over it.
You can freeze your favorite wine, grated fruit or yoghurt in the ice tray.
An ice bucket decorated with colorful ice eggs will add an extra touch to the Easter mood. They do not even have to be used, leaving them in a bucket as an element of decor.
Ice Alphabet
An addition to children's lemonade in the form of letters of the alphabet is a super-idea for a children's party.
Lavender, orange, pear, watermelon - any of these lemonades can be paired with a themed letter.
And how to cook children's lemonades, we suggest reading in a separate article.
Treating a child with fruit
Does your baby not like fruit puree? Another idea to help moms is mashed potatoes frozen in an ice mold.
Such funny cubes will appeal to the most capricious fidgets.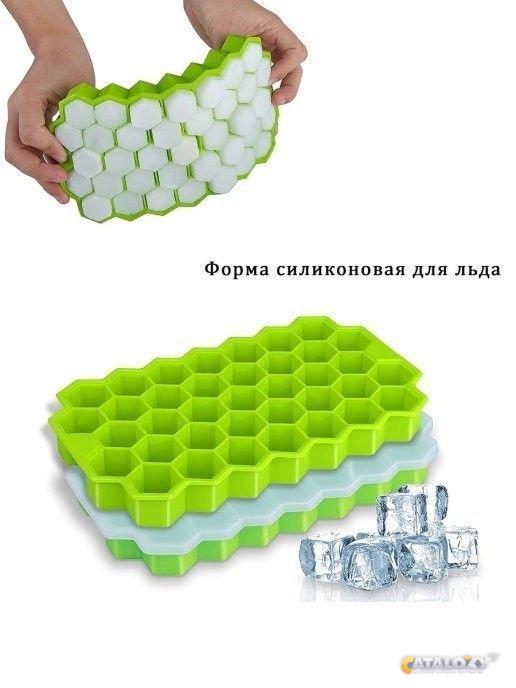 Washed fruits for children
Milkshake additive
Do you often make milkshakes or decide to make them for a festive lunch (dinner)? In the summer heat, frozen milk cubes will be an invaluable addition to a cocktail.
If the recipe of the drink with which we plan to serve milk ice allows, vanilla sugar can be dissolved in milk or a piece of fruit from the recipe can be added.
Drinks for adults
How to decorate a cocktail or a bottle of champagne? Here are some romantic ideas for you.
Champagne bucket
Chocolate cubes
How to make an ice mold with your own hands (video)
As you can see, ice cube trays can be a great way to let your imagination run wild when it comes to decorating drinks.
We hope that our photos will help you find an idea for every taste for decorating both children's and adult holidays.
Question "How to make ice at home?" makes many people smile.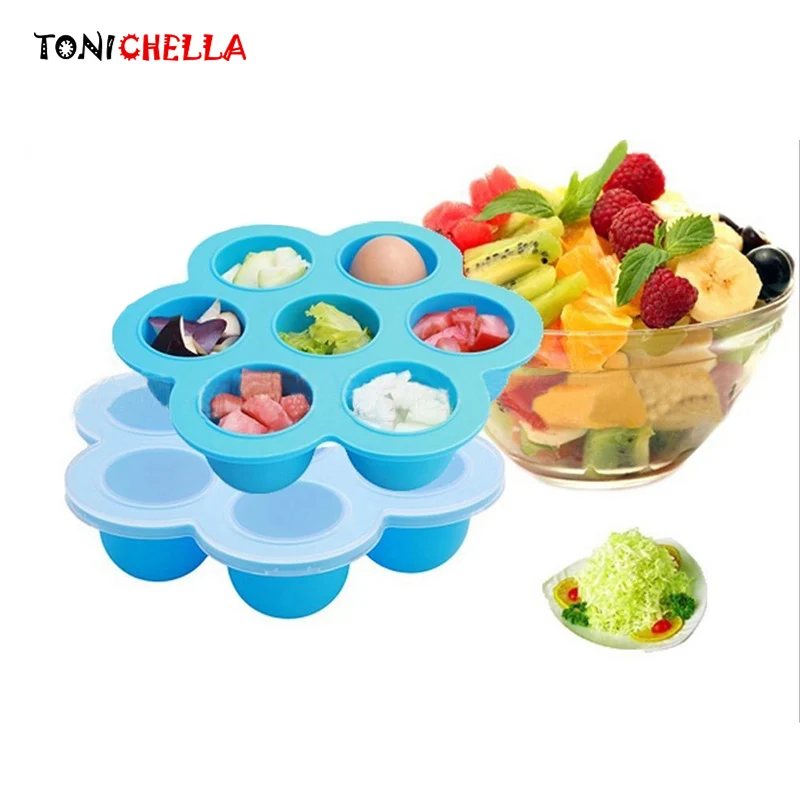 After all, what could be easier than taking water into molds and putting it in the freezer?! But what to do if you do not have an ice cube mold on hand or is it cracked? Yes, and the ice in restaurants and in the photo for some reason is transparent, but at home it turns out white and cloudy. Of course, the restaurant uses ice makers, but at home you can do without them and make a small amount of clear ice in the freezer. We will tell you in detail how to do it.
Why does ordinary ice have a heterogeneous structure and white crystals in the center? The answer is simple: because of the composition of the water from which we prepare it. Everyone knows that water can be hard and soft, different substances can be dissolved in it. It is salts, gases and other impurities in the process of freezing water that form large white crystals in pieces of ice and change its color.
Only non-carbonated purified water with a minimum hardness can form transparent ice when frozen. If the ice is prepared correctly, it will have neither taste nor smell, and it will melt slowly by about 40-50%.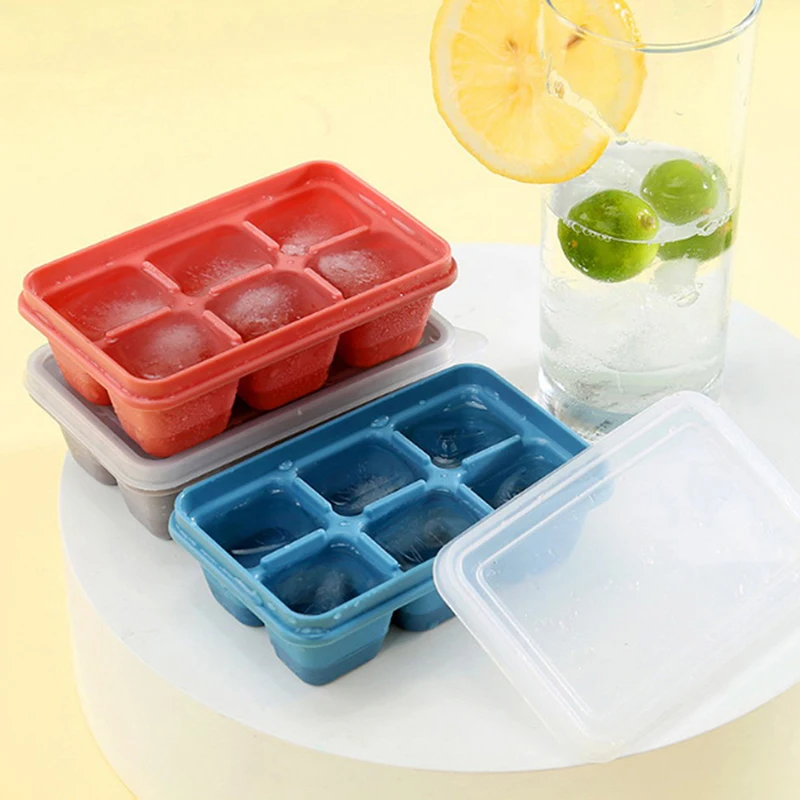 How to cook it:
Take purified water for baby food on the basis that each guest needs 500-600 grams of ready-made ice.
Pour water into an enameled or stainless steel saucepan, bring to a boil, boil for 2 minutes, turn off the gas, cover and let cool.
Repeat boiling again, cool under cover to room temperature. Thus, you will get rid of the gases dissolved in the water.
Pour prepared water into molds and cover them with cling film and place in the freezer until completely set.
Some important details:
The freezer must be kept clean to prevent bacteria from getting into the ice and bad odors to be absorbed. Do not store ice in the fish and meat container.
To avoid the formation of bubbles, pour water in three stages - first to the bottom, then to the middle, and only then to the edge of the mold, allowing each layer to completely dry. Also for this purpose, you can apply the method of slow freezing (temperature -1 Celsius during the day).
You can also freeze hot water (without covering it with a film), taking into account the quality of the mold material and the power of the freezer.
Ice can be stored indefinitely.
You can use any form for making ice except glass - glass will simply burst when the freezing water expands. You can take out the finished ice from a mold of any size and material, if you slightly heat the mold itself from the outside. If you do not have a special ice mold, you can use:
plastic cups
plastic or metal lids
silicone molds for miniature cupcakes or sweets
chocolate box insert
small plastic bags
large lego parts and other plastic toys
All of these shape variants must be processed before use. New plastic bags and plastic cups do not need to be washed, but children's toys are best wiped with alcohol.
Desserts are even prepared from crushed ice in Asian countries, pouring it with fruit juices and syrups.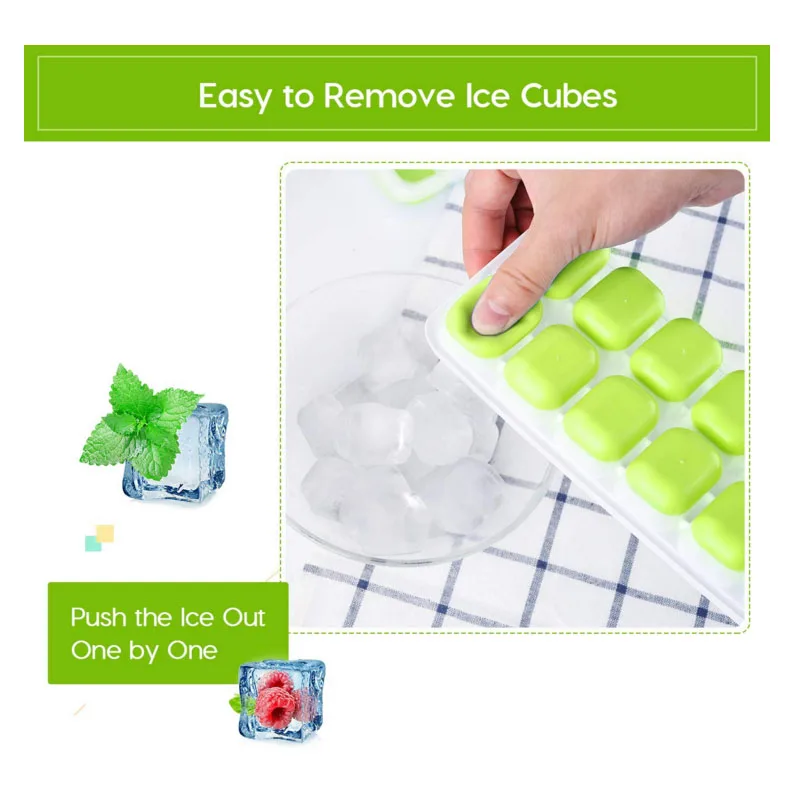 For crushing ice, special devices are used. But at home, such a thing only for crushing ice is unlikely to be installed by anyone. Therefore, you can use other methods to make small portions of crushed ice.
Use hand crusher . This will take a lot of time and effort, but there will be little ice.
Use food processor or blender : S-knife container, pulse mode. It will be noisy, but everything will work out under the condition of the normal power of the device and sharp knives.
The best method is to put ice in a thick kitchen towel, wrap it properly and crush it directly into the towel with an ice mallet (or a clean meat mallet). Use it on a more even surface. We do not recommend using a plastic bag - the ice will simply tear it and scatter to the sides.
From the outside it seems that there is nothing easier than making ice for cocktails, especially if you have special molds. In practice, everything is not so rosy - before you make ice, you will have to study the important nuances of the process.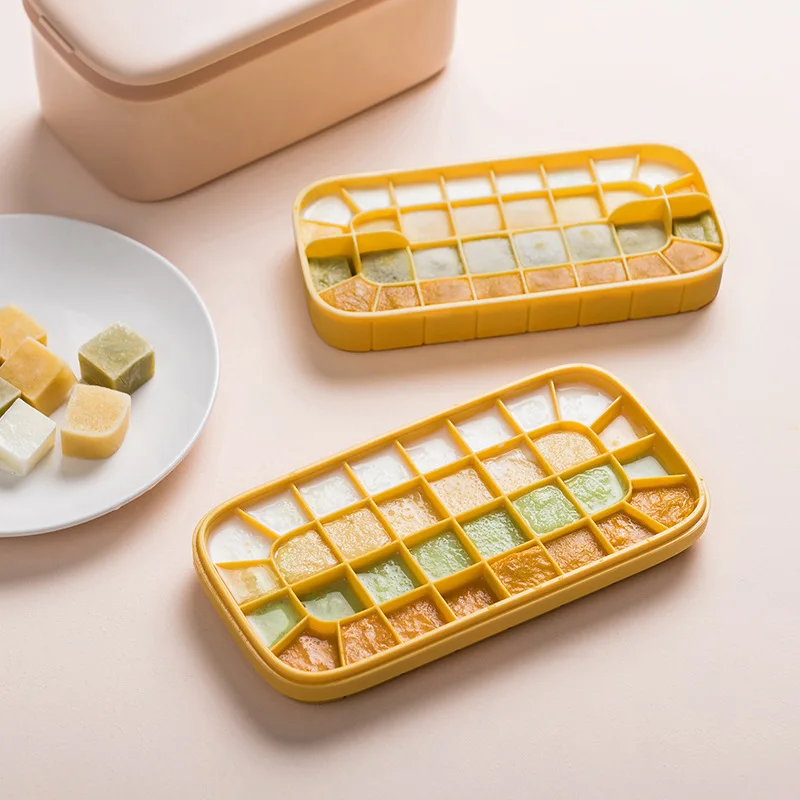 Otherwise, a clear and transparent ingredient for alcoholic or non-alcoholic drinks will look like a cloudy gray substance.
Quite often, housewives have a question about how to make ice at home if there is no suitable form at hand. Fans of experiments and creativity have developed several solutions for this case that will help you achieve the desired result with your own hands.
Secrets to get clear ice without bubbles
Frozen water and ice for cocktails are two completely different things. Contrary to the promises of the manufacturers of ice making equipment, it is not enough to pour water into the mold and put it in the refrigerator. It is only through preliminary preparation that the final product can be expected to be transparent and attractive.
There are several ways to make quality ice with your own hands:

Treated water. Pour water into a steel or enameled container (most importantly, not aluminum) and bring to a boil. After the liquid boils for several minutes, cool it naturally. Then boil water again and cool again. In the intervals between boiling, do not forget to cover the container with a lid, preventing dust from settling. After processing, pour water into molds and freeze. This approach makes it possible to obtain transparent ice due to the fact that air bubbles are removed and the water molecules adhere more closely to each other.
Tip: Regardless of the type of ice making approach, professionals recommend always using filtered or potable water. Otherwise, the unpleasant smell will go away only for a while and will be revealed in full after the cube enters the drink.
Slow freezing. If the time and capabilities of the refrigeration unit allow, then you need to set the temperature to -1ºС. We wait until the temperature rises to the desired one and set the molds in the chamber with water spilled over them. Additionally, it is recommended to wrap the device with cling film. The exposure time is at least a day. The slow expulsion of the bubbles as the liquid cools ensures that the ice is clear and even.
Freezing in a salty environment. Someone suggests using sea water to prepare the base, but if this option is not possible, you can prepare a salty environment with your own hands. True, it will be possible to achieve ideal concentration only by experience. Practice shows that with this approach, one can hope for the desired result even when tap water is frozen. Pour water into a bowl, add salt, stir. We remove the container in the freezer, the temperature should not be lower than -2ºС. After the liquid becomes very cold, lower the ice molds filled with water into it and put it back in the freezer.
The last option is considered the most correct and preferred. In the course of such processing, ice cubes become not only transparent, but also even, without cracks and streaks. All harmful particles will be expelled, so the elements after entering the drink will not cause an unpleasant odor.
An additional advantage of the approach is that salt water can be kept in the freezer permanently (provided that the set temperature is maintained) and reused.
How to make ice without an ice mold – affordable creativity
It is not necessary to have special molds at home or design them yourself to make beautiful and original ice. If you wish, you can find many worthy ways out of the situation:
If we are not talking about making cocktails, but about serving one-component drinks, then you can make ice immediately in glasses. To do this, you need suitable dishes that can withstand temperatures of -1ºС. Just pour a little chilled drinking or boiled water into the bottom of the glass and put it in the freezer for slow freezing. Be sure to make sure that the rest of the container is completely dry. This method allows you to achieve the necessary cooling, and the drink itself in the glass gives an unusual look.
Plastic cups with bottoms of various diameters can be used to freeze water. Pour the liquid no more than a centimeter and freeze as usual. The output will be original round pieces of ice. They can even be divided into halves or quarters, if you initially lay them with pieces of plastic cut with your own hands from unnecessary bottles.
Some people manage to make ice with lids. They can be made of plastic or metal, twisted or rolled. The only difficulty is that when removing ice from such products, it is difficult not to damage it.
If desired, Lego parts or silicone molds can be used as blanks. You just need to thoroughly disinfect them before use.
In the most extreme case, you will have to make do with plastic bags. We cut them into large flaps or initially take packages of a very small volume. Pour water into them and twist them into balls of various sizes. Put in a bowl and freeze according to the rules.
In addition, you can come up with other equally original options for making ice. The main thing is to act according to the rules, then the components will become a real decoration of the drinks served.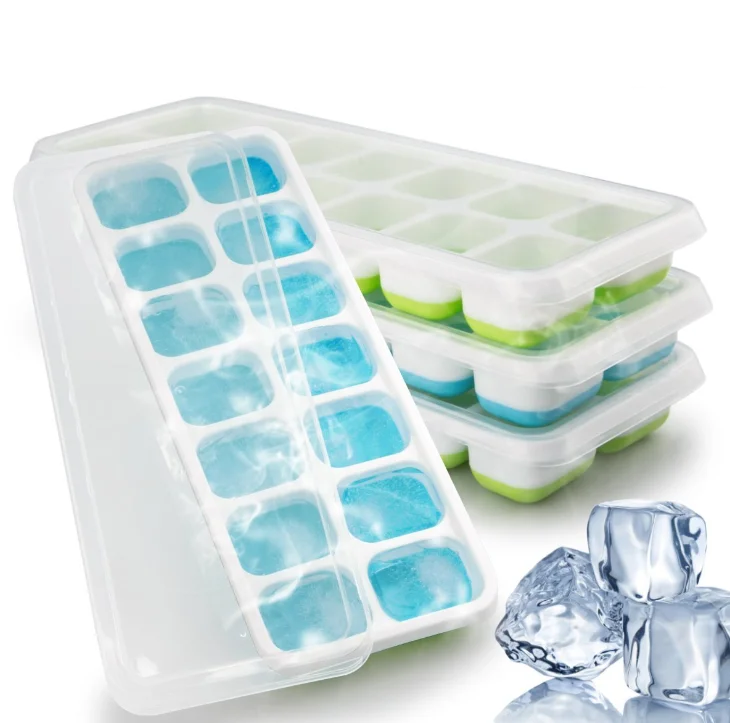 It would seem that it could be easier: fill the molds with tap water and put in the freezer for a couple of hours. But the result is a milky substance, often with an unpleasant smell of chlorine. To prevent this, we will consider the correct technology for making ice at home in the form of transparent cubes or crushed pieces. Of the equipment, only a freezer is required, even molds can be replaced with improvised containers.

Theory . Homemade ice turns cloudy due to gases (including oxygen), mineral salts and other impurities contained in the water. Gases form tiny bubbles that, when frozen, form crystals that are too large. Heavy metal salts act in a similar way. Only purified, degassed water of low hardness gives complete transparency.
Properly made ice is not only clear, colorless and tasteless, it also melts 30-50% longer. As a result, the drink is less diluted with water.
Difference between conventional freezing and proposed technology
Ingredient:
water (purified or distilled) - 1 liter.
Depending on the number and variety of drinks, an average of 600-800 grams of ice is required per party member.
Homemade Ice Recipe
1. Pass ordinary water from the tap or well (s) through a filter for cleaning, preferably with reverse osmosis, removing minerals and salts to the maximum. The harder the water, the better the cleaning should be. If there is no filter, it is better to purchase bottled water for children that has undergone additional softening.
The ideal option is distilled water, which you can buy at a pharmacy or make yourself by distilling ordinary water in a moonshine still of any design.
Check that the freezer and ice trays are free of odors. For example, you can not make ice in a compartment where meat or fish is stored openly.
2. Pour the prepared water into any clean non-aluminum saucepan and bring to a boil. Turn off heating. After 2-3 minutes, cover with a lid.
3.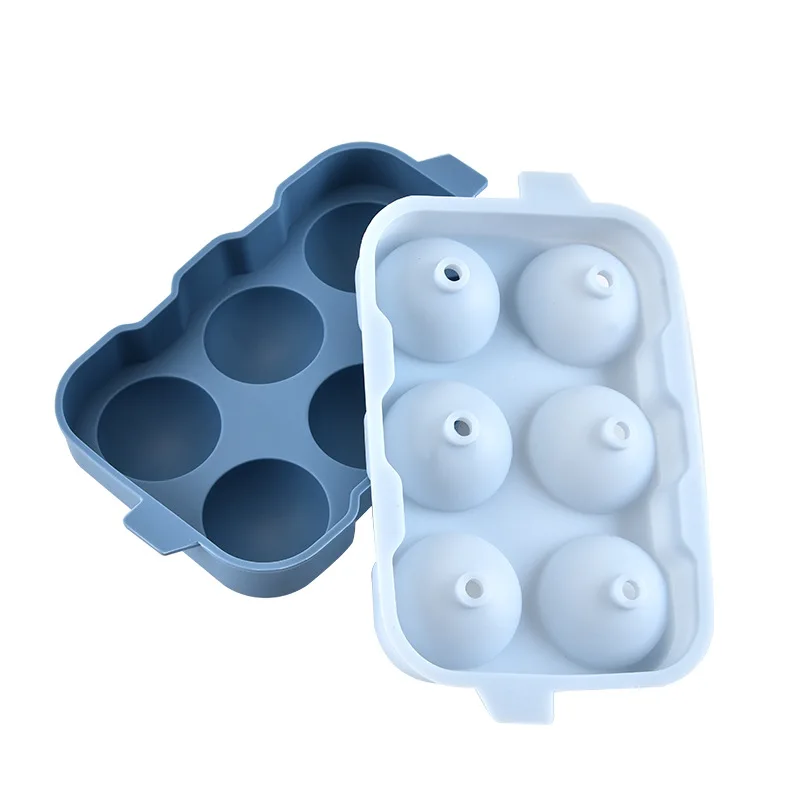 Cool water to room temperature, then bring to a boil again, cover and cool to 20-25°C. Double boiling is guaranteed to remove the remaining oxygen and other gases, making the ice transparent.
4. Pour water into molds, cover with cling film (preferably) and place in the freezer. If there are no special molds, they can be replaced with disposable cups or bottoms from plastic bottles.
The bottom is suitable for cubes, in the neck you can freeze ice for crushing
To make it easier to add ice cubes to the glass, I advise you to pour water in a layer no higher than 5-6 cm.
5. The freezing time depends on the temperature in the freezer and the volume of the molds. If a bubble is visible in the center of the cube, the ice is not yet ready.
To speed up cooking, you can freeze initially hot water without wrapping the exposed surface with cling film. The main thing is not to melt the mold material.
To make homemade ice without bubbles inside, you will have to freeze water in a couple of passes: first, pour only on the bottom (1-2 cm layer), after solidification, add half the mold, leave for a couple of hours in the freezer, pour in the remaining water and wait until completely frozen.
6. Remove the finished cubes from the mold by slightly bending the plastic base. The shelf life of homemade ice in the freezer is unlimited.
How to make crushed ice
7. Put the cubes from the previous step into a strong plastic bag. Gently crush the ice to the required crystal size with a wooden mallet or any other blunt kitchen utensil, such as a rolling pin. Apply blows smoothly and not very hard, trying not to tear the package.
Attention! Protect eyes and face from loose pieces of ice before crushing.
An alternative is to chop the cubes in a food processor or blender on pulse mode.
It is very easy to injure yourself when crushing by hand!
There is an unbearable heat outside the window, and you are sitting at home and do not know how to quench your thirst, so that it is both fresh and pleasant? There are many different ways, but it is much better to make your own delicious popsicles at home.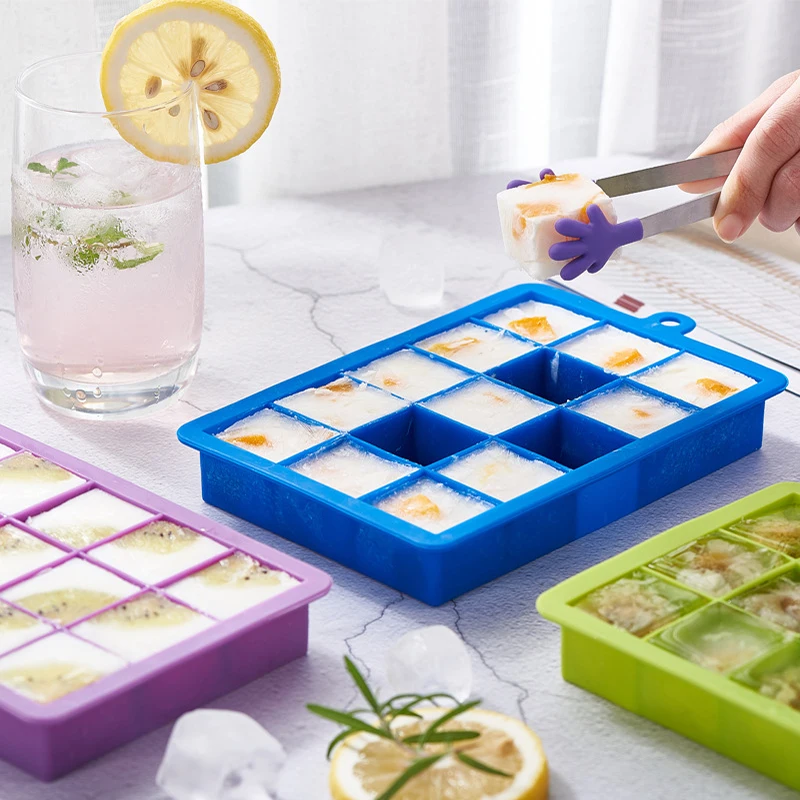 This is one of the most favorite cooling and light desserts of all children and adults, which belongs to the category of ice cream.
The presence of a large selection of this delicacy in supermarkets is simply amazing, but when buying, you need to be very careful, because manufacturers often add harmless ingredients to its composition, such as dyes, flavors, flavor enhancers. There will definitely be no benefit from such sweetness, only harm to the body and extra centimeters at the waist, since the calorie content is rather big. There is no need to stuff yourself with such a useless delicacy, it is easier to cook a cold dessert with your own hands.
Ice cream, prepared on your own, will not only help you escape from the sweltering heat, but will not load your body with excess calories. It contains a lot of vitamins and minerals, because they are made from natural ingredients. In this article, we will tell you about delicious and healthy recipes for this delicacy.
Even a child can make fruit ice at home.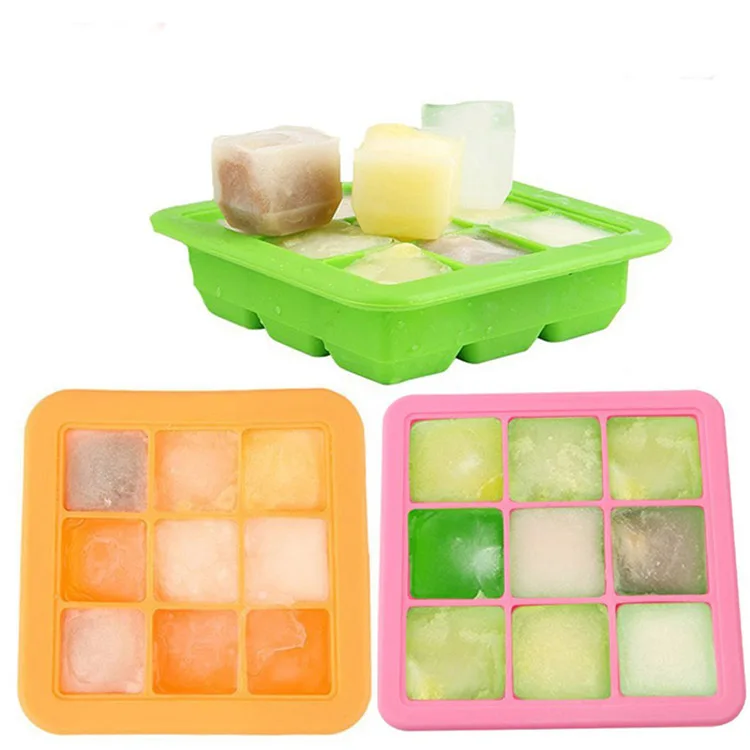 Frozen or fresh fruits and berries are equally suitable as ingredients. You can not do without natural juices. To make the dessert brighter, you can use different juices and fruit purees. Dessert should be frozen in special forms or ordinary plastic cups. Ice molds found in any refrigerator and disposable cups may also work. The treat can be layered to create a colorful rainbow of flavors. Having made such ice cream at home, you can surely pamper your children and friends with it. Turn on your imagination and create your own unique recipes. And we will tell you our easy and original recipes.
Fruit Ice "Paradise Delight"
It can be prepared from frozen or fresh fruits and berries. If you use frozen foods, they will need to be thawed, washed and allowed to dry with the remaining water.
Ingredients:
strawberries - 500 g;
banana - 2 pcs;
orange juice - 50 ml;
powdered sugar - 25 g;
mint - 5 branches.
Wash strawberries, mint and bananas thoroughly and pat dry. It is better to use mint leaves, remove the twigs. Strawberries, mint, icing sugar beat with a blender. Pour the prepared mass into molds, filling them halfway and place in the freezer. Peel bananas and cut into small pieces. Blend bananas with orange juice in a blender. When the strawberry puree is frozen, top it with the banana puree. Put back to freeze.
How to make popsicles from juice?
Frozen juice is the easiest way to make popsicles. Ice cream made from juice with the addition of pulp has a very pleasant taste. To prepare, you need to take your favorite juice, pour into molds and place in the freezer for 25-40 minutes. Undoubtedly, ice cream, which is made from fresh pomace juice and with your own hands, will taste just great. If you use purchased purified juice without pulp to make ice, you will get transparent sweet ice.
Multi-colored fruit ice with yogurt "Berry Fairy Tale"
Such a multi-colored type of dessert turns out to be very tasty and unusual due to the addition of a fermented milk drink.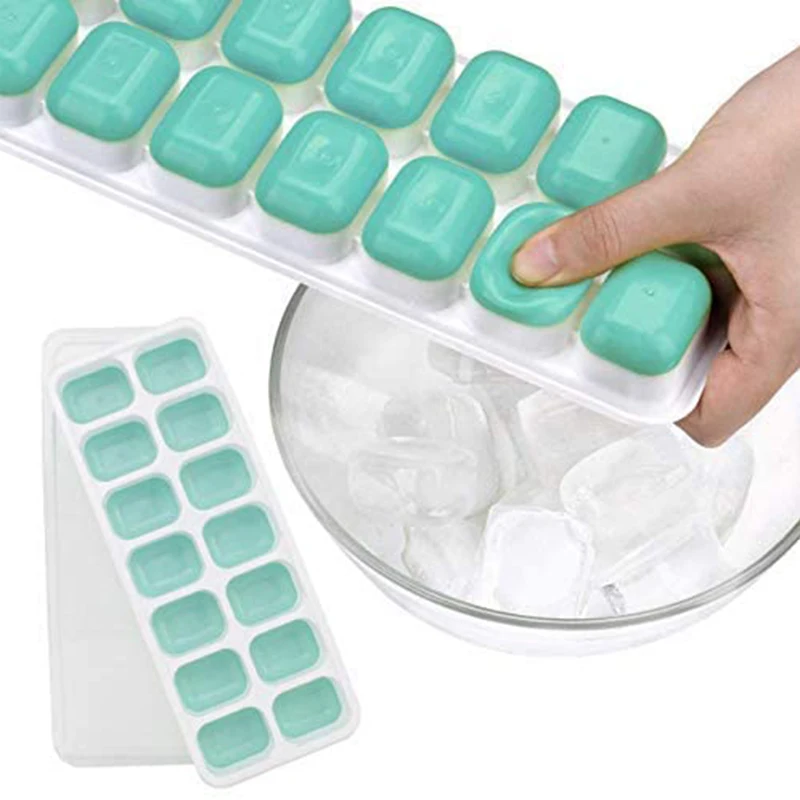 Ingredients:
orange juice - 500 ml;
powdered sugar - 125 g;
yogurt - 130 ml;
gooseberry (or any other berry) - 250 g;
juice of any fruit.
The delicacy will consist of three layers. In the first layer, pour fruit juice on 1/3 of the mold. Send to freeze for 20-30 minutes. Beat yogurt with orange juice with a mixer, pour the second layer and put it back in the freezer for 20-30 minutes. Mix gooseberries with powdered sugar and grind with a blender. We get the third layer and freeze in the freezer for another 20-30 minutes.
Popsicles with Cherry Queen Sugar Syrup
Ingredients:
fresh cherries - 500 g;
purified water - 100 ml;
sugar - 120 g.
Pour the sugar into a saucepan and pour in the water. Place over moderate heat and bring to a boil, stirring constantly. Sugar should dissolve completely. Remove the syrup from the stove.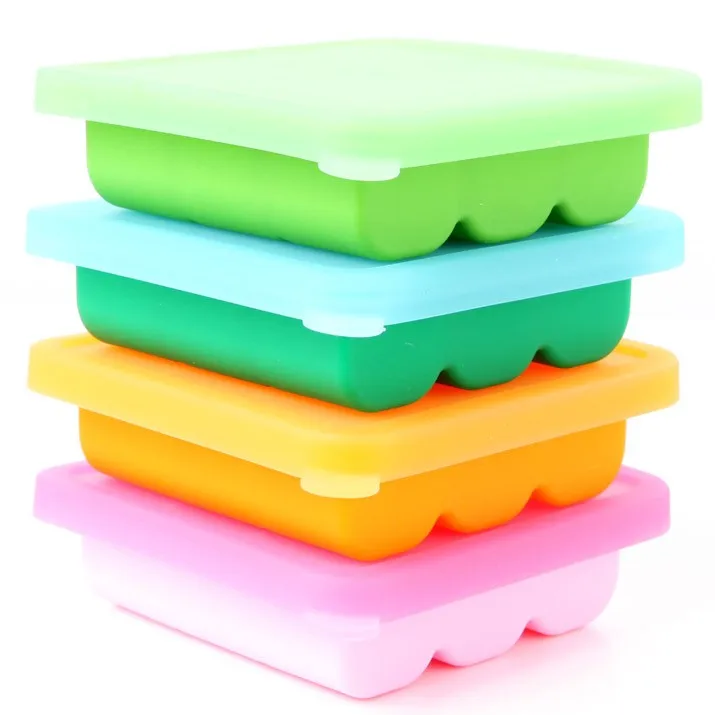 Grind cherries in a blender. When the sugar syrup has partially cooled, add the cherry mousse to it. Mix everything and pour into molds. Send to freeze. When the cherry sugar ice is frozen, insert a plastic stick vertically into it and freeze until the end.
Fruit ice "Sunny mood"
The use of these ingredients will make the ice cream softer. To begin with, gelatin should be dissolved according to the instructions on the package, and then add juice or berry puree.
Ingredients:
purified water - 420 ml;
peach or apricot puree - 1 tbsp;
gelatin - 7 g;
sugar - 250 g;
lemon juice - to taste.
First of all, fill a small package of gelatin with water according to the instructions on the package and let it swell. Pour sugar into the rest of the water, put the pan on a small fire and let it boil, stirring constantly. Then add the swollen gelatin, wait until it is all dissolved and remove from heat.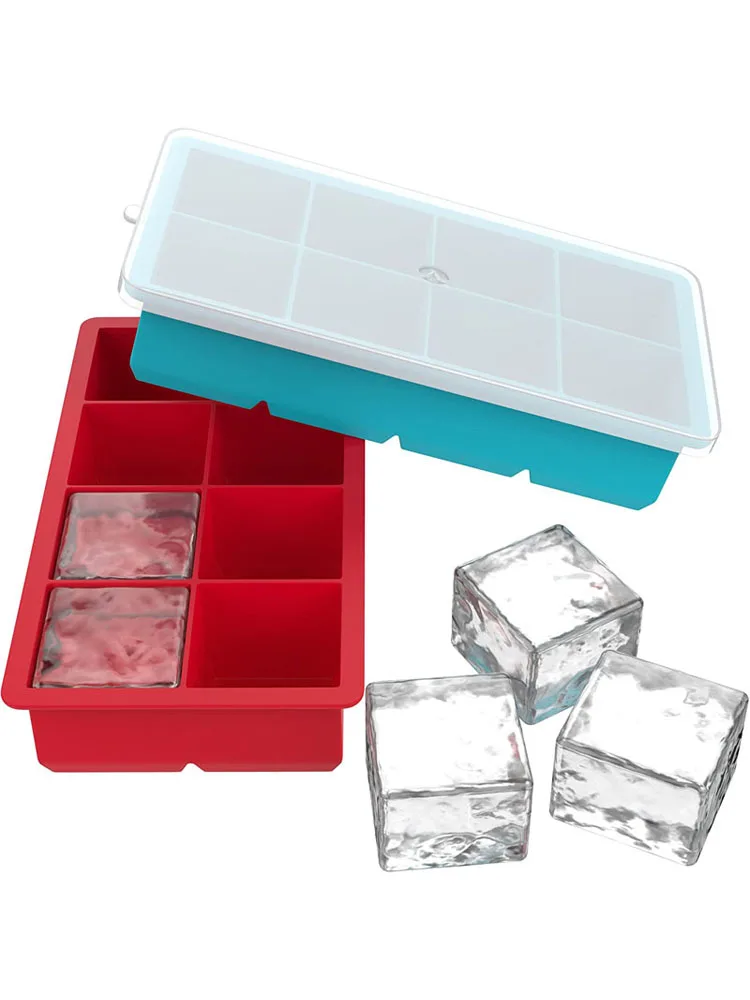 When the syrup has cooled down a bit, add fruit puree and lemon juice to it. You should not add fruit puree to hot syrup, as you will destroy the vitamins. Skip the mass that turned out through a sieve, pour into glasses and send to the freezer.
kiwi - 200 g;
sugar - 120 g;
lemon juice - 1 tsp;
potato starch - 1 tsp;
water - 200 ml;
citric acid - at the tip of a knife.
Kiwifruit should be washed and skinned first. Then cut it into pieces and grind with a blender. Add 150 ml of water to sugar, put on the stove and prepare the syrup, stirring constantly. Add citric acid as soon as the syrup boils. In the remaining water, dilute the starch, add to the syrup, mix. Cook for 3 minutes, remove from heat and let cool. We spread the kiwi puree to the cooled syrup and mix thoroughly with a whisk or mixer. Pour into glasses and send to the freezer. When the mass thickens a little, insert the sticks and back into the freezer until completely frozen.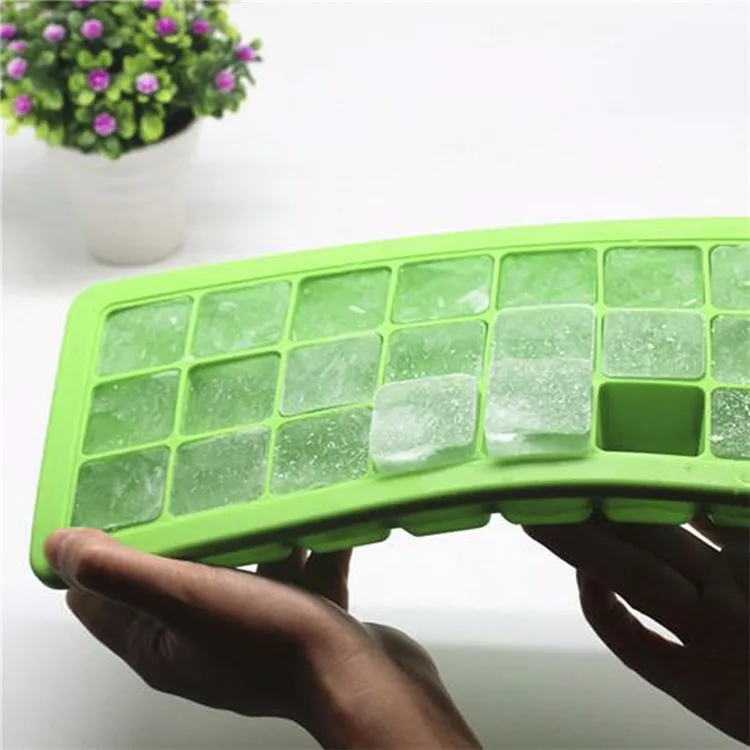 Popsicles from Coca-Cola Cola
Dessert with cola will not be useful, since coca-cola (like other sweet carbonated drinks) contains a huge amount of sugar, dyes and other harmful ingredients. However, if you want to pamper yourself no matter what, you should pour cola into molds and freeze in the refrigerator. Fruit ice is ready!
How to freeze ice quickly?
In order for syrups to freeze quickly, it is necessary to pour them in portions into small molds and keep them in the freezer at very low temperatures. Under these conditions, the ice freezes for about 20-30 minutes, the duration of freezing directly depends on the power of the freezer in your refrigerator.
Hawaiian ice cream - shaved ice
Hawaiian ice cream has conquered many people, and is actively in demand on the Russian market. This is not just fruit ice, but ordinary ice crushed into thin chips. The finished portion of shaved ice is poured with various sugar syrups to taste, and nuts, condensed milk, halva, jams and aromatic herbs are also added to the Hawaiian ice cream.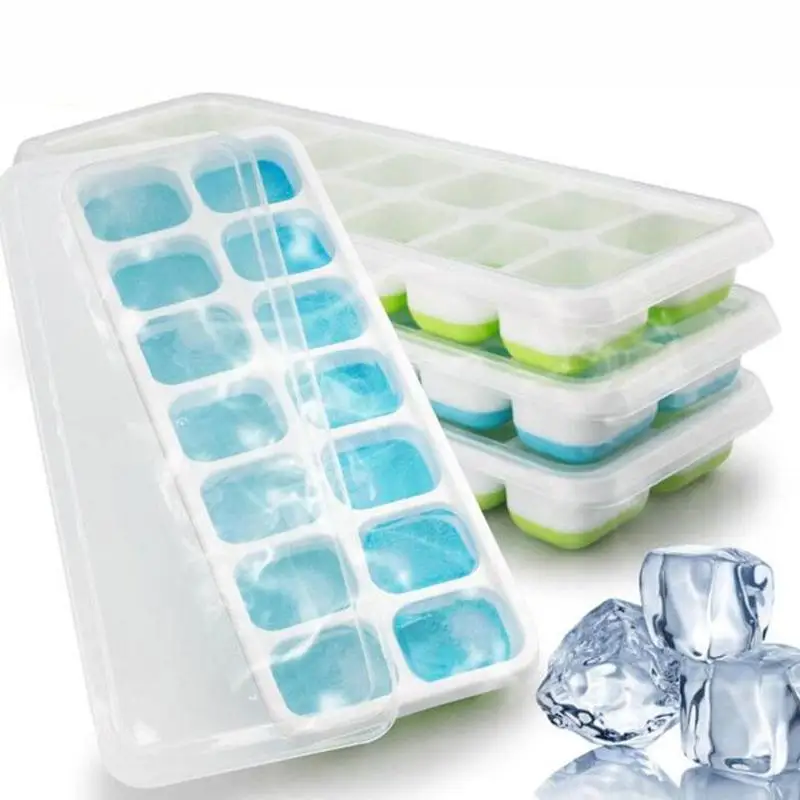 Crushed ice is obtained using a special machine called a shaver.
Basic details of cold dessert preparation
It is not recommended to store ice pops for a long time in the freezer. If the dessert is left in the refrigerator for a long time, then it becomes very hard. Since the liquid increases in volume during freezing, it is necessary to leave half a centimeter from the edge when pouring into molds.
Layered ice cream looks beautiful.
Coffee or tea can be used to make popsicles by brewing, cooling and then freezing them. This way you get coffee ice or tea ice.
To easily remove a frozen dessert from the mold, place it in warm water for two seconds. Now the question is "how to get the ice out of the mold?" disappears and it's great. It is not necessary to use special forms for ice cream, disposable cups and yogurt cups are quite suitable.
Prepare berry or fruit juice and puree right before making dessert. You can add whole fruits and berries to the delicacy, it will be very beautiful and tasty.
Now you have learned how to make popsicles at home. Dare, fantasize and enjoy your own original tastes!
An overview of the best ice and ice cream molds for 2022 with all the pros and cons of products
How nice it is to refresh yourself with a glass of cool drink or delicious ice cream on a hot day. In order to do this, it is not necessary to go to a cafe or a store, more and more people prefer to please themselves with such amenities at home. This is easy to do, since there are many products in stores that allow you to make ice cream and ice at home, one of these are special molds.
Content
1 Material, from which molds

1.1 Plastic
1.2 Silicone
1.3 Polyethylene

2 Rating of the best forms for ice and ice cream for 2022 901
3.1 Ice container Regent Diamonds
3. 2 Ice bin Joseph Joseph Quicksnap Plus, 14 compartments
3.3 Freezer container Phibo 4312252
3.4 Form for ice Multihouse Roses, 15 cells
3.5 Form for freezing Oursson IM1800SP, 18 cells
3.6 Multihouse VL80-156
4 Best Ice Cream Molds
4.1 Ice cream mold Multidom "Sviti", 6 cells
4.2 Form for ice cream Multihouse "Flamingo", 6 cells
4.3 Form for ice cream Multidom Bright umbrellas, 6 cells
4.4 Mustard Frosty Friends
4.5 Silikomart Amorini
5 Ice, recommendations for preparation
6 Ice cream, recommendations for preparation geometric figures and so on. Environmentally friendly silicone and plastic are used as the material for the manufacture of such containers; they perfectly withstand temperature extremes. What shakes ice, it is also frozen in special plastic bags.
Plastic
Plastic, or rather products made from it, are the most popular among consumers, manufacturers offer a wide range of products with different sizes and configurations.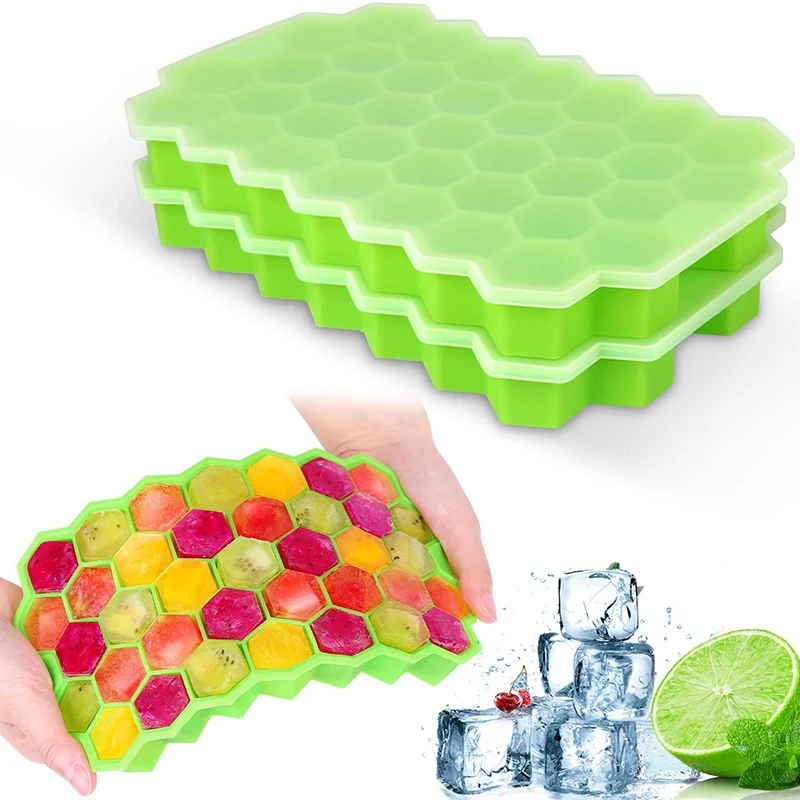 When choosing a product made of plastic, one must take into account its size, as it may be difficult to place it in the freezer. Plastic products have their advantages and disadvantages, which should also be considered when choosing models.
Advantages:
all products are considered reusable and with careful use will be suitable for more than one year;
variety of goods (color, availability of additional details).
Disadvantages:
contents are difficult to pull out, to avoid this you should not fill the cells to the very top;
also has the disadvantages that freezing takes longer than in products made from other materials.
When choosing a product made of plastic, its quality is taken into account, the material must be special food grade, since it is the only one that is safe for health. On the product, as a rule, there are special marks that you should pay attention to when buying. If the product has an unpleasant odor, an uneven surface, then the purchase should be discarded.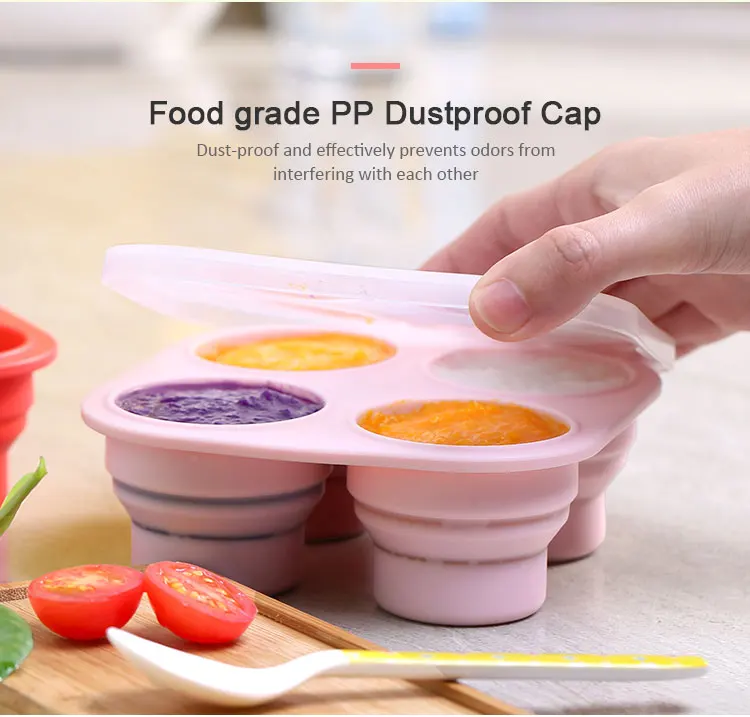 Silicone
Another popular material is silicone, and many products are made from it, including molds for freezing ice and making ice cream. In the production, high-quality silicone is used, which does not have foreign odors and is safe for human health. These devices are suitable for freezing and are durable, especially with proper care. Products made of silicone for ice and ice cream can have any form from simple geometric shapes to various forms, for example, in the form of musical instruments or animal figures. Such a wide variety allows each buyer to choose a container that is suitable for both a children's holiday and an adult party. Silicone models also have positive aspects, because of which many prefer these particular products.
Advantages:
long service life;
usability;
ice cube products are also great for baking;
withstands high and low temperatures;
allow you to easily retrieve content.
Disadvantages:
As for the cons, users simply do not find them, and therefore silicone products are becoming more and more popular every day.
Of course, when buying, you need to pay attention to the quality of the product, since there are a huge number of silicone molds on the market, it is recommended to give preference to brands that have already proven themselves among users. Also, you should pay attention to the availability of a quality certificate.
Polythene bags
Polythene bags are easy to use and compact when empty. For the preparation of ice cubes, such bags are also used, they have special compartments through which liquid is distributed. The device is convenient for use if there is no mold complete with a refrigerator or they have become unusable. The cost of such bags is low, and due to its compactness, even when filled, it allows you to place them in a freezer in large quantities. Bags with cells are made from safe polyethylene, which does not smell and does not contain any dangerous impurities. The number of cells in such packages is different, which makes it possible to choose the desired volume.
Advantages:
safe to use;
quality;
it is possible to select the required number of cells.
Disadvantages:
the sizes of cubes are most often different;
all bags are disposable.
When choosing such a package, preference should be given to packages that have a special fastener that holds liquid well inside.
Ranking of the best ice and ice cream molds for 2022
Despite the large number of manufacturers involved in the production of containers for ice cream and ice, many buyers prefer trusted brands. The choice is usually based on user feedback. So, the list of popular models includes devices for ice and ice cream, which are distinguished by quality and ease of use.
Ice molds
Liquid containers have a different number of small cells and allow you to freeze both plain water and various juices, fruit purees, various infusions, teas and even coffee. You can also cook sweets and various confectionery decorations in them.
Ice box Regent Diamonds
The Chinese brand Regent, produces containers for freezing liquid called Diamonds 93-SI-FO-16.5. This model allows you to make beautiful cubes in the form of diamonds of different sizes. The beautiful appearance of the cells allows you to use the resulting crystals for all holidays, they will become a wonderful decoration for the table, and in the future for drinks. The container has 27 compartments and is easy to use, you just need to pour water into it and put it in the freezer, but this should be done carefully to avoid spilling the contents. The material from which the container is made is safe food grade silicone, which is temperature resistant and does not absorb foreign odors. The model has a nice blue color.
Ice box Regent Diamonds
Advantages:
environmentally friendly material;
has a stylish design;
different types of cells;
is temperature resistant;
ease of use.
Disadvantages:
must be moved very carefully so as not to spill.
Ice bin Joseph Joseph Quicksnap Plus, 14 compartments
One of the innovative ice-freezing devices is the Joseph Joseph Quicksnap Plus container, which is equipped with a special push-button mechanism, thanks to which the resulting cubes are easily removed. In addition, it has a lid that is strong and flexible to allow other containers or products to be placed on top of it. It also blocks foreign odors or liquids from entering the interior. To extract the contents, you just need to slightly twist the container, and then press the button on the back in accordance with the direction of the arrows indicated on it.
Joseph Joseph Quicksnap Plus ice bin, 14 slots
Advantages:
high quality;
modern design;
fashion design;
ease of use.
Disadvantages:
high price.
Freezer Phibo 4312252
The Russian company produces Phibo ice molds for 16 cells with a total volume of 300 ml. spacious compartments allow you to supplement the ice with various ingredients, such as mint leaves, lemon zest and many others. In the production, environmentally friendly plastic is used, which does not emit or absorb foreign odors. When frozen, it does not lose its properties and retains its strength. The contents are easily pulled out of the cells after slightly twisting the model body.
Freezer Phibo 4312252
Advantages:
price;
strength;
capacity;
design.
Deficiencies:
Ice tray Multihouse Roses, 15 cells
Forms of the Multidom company are popular among consumers, this is due to the fact that they differ in quality and budget price. The cells are made in the form of roses, the container itself is made of plastic, and the bottom is made of silicone, which makes it easy to remove the resulting ice.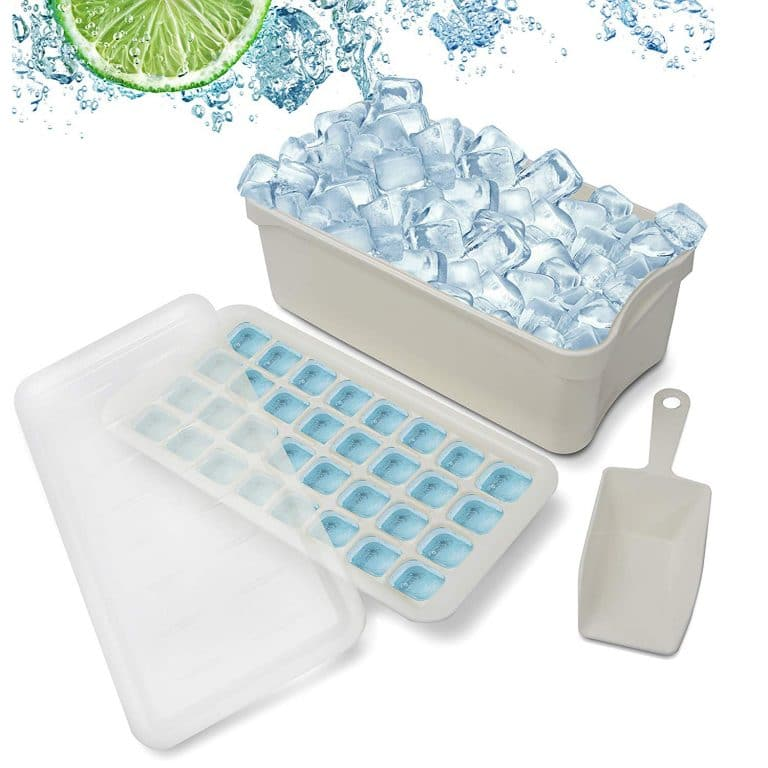 This model is also suitable for making chocolates or decorations for various desserts. Due to the material from which the container is made, the contents are easily removed and do not stick to the walls. The device is easy to clean with water and detergent, but unfortunately, it loses its color over time, but this does not affect the quality.
Ice tray Multihouse Roses, 15 cells
Advantages:
reasonable price;
quality;
you can easily remove the cubes;
combined composition of the product.
Disadvantages:
there is a slight minus, the color is lost.
Freezer dish Oursson IM1800SP, 18 cells
The Chinese company manufactures Oursson IM1800SP molds using environmentally friendly combined materials. If we consider in more detail, the body of the model is made of plastic, which ensures stability and rigidity of the structure, and the cells are made of silicone, which makes it easy to get ice.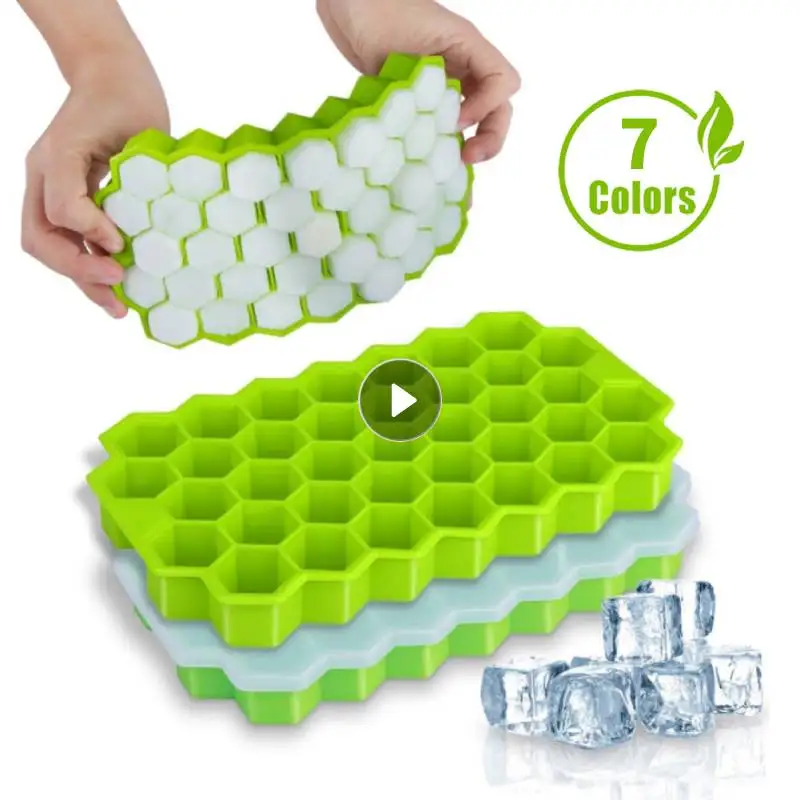 This product can be washed even in the dishwasher, it does not deteriorate and does not lose color.
Freezer mold Oursson IM1800SP, 18 cells
Advantages:
two materials used in production;
safe;
compact;
quality;
modern design.
Flaws:
Multihouse VL80-156
Produced by a Russian company, durable and safe plastic is used in the manufacture. The cells look like hearts; it is also possible to freeze not only water, but also tea, coffee and other liquids in them. Frozen liquid is easily detached. This manufacturer has a large selection of fixtures with a variety of shapes, but also of good quality.
Multi-house VL80-156
Advantages:
low price;
is made from durable material;
is easy to pull out the cubes.
Drawbacks:
none.
The best ice cream molds
Manufacturers produce special ice cream molds that are also suitable for making popsicles. These sweets are popular not only among children, but also among the older generation.
Ice cream mold Multidom "Sviti", 6 cells
Chinese ice cream maker made of safe plastic that can be frozen. When developing, the designers foresaw all the subtleties, thanks to which it is very easy to remove the contents from the container. The pink foma consists of 6 cells with a volume of 60 ml, and has a special stand for them.
Ice cream mold Multihouse "Sviti", 6 cells
Advantages:
reasonable price;
good quality;
compact;
is beautiful.
Drawbacks:
Flamingo Multihouse Ice Cream Mold, 6 cells
Another model from Multidom, also made of high-quality material that is safe for health, the handle of the sticks is made in the shape of a flamingo.
Sticks-lids are inserted into the cells after liquid is poured into them, frozen it is easily pulled out from the cells. Before use, the container must be thoroughly washed with detergent. The company also produces a 4-compartment flamingo stick mold, which is equally popular with consumers.
Flamingo Multihouse ice cream mold, 6 cells
Advantages:
price;
quality;
ease of use;
beautiful design.
Deficiencies:
Ice cream mold Multihouse Bright umbrellas, 6 cells
Construction for ice cream "Bright Umbrellas" from the company Multidom consists of 6 cells. The shape got its name because of the shape of the sticks at the end, they are shaped like umbrellas. Umbrellas are designed in such a way that it is very convenient to hold them in your hand, and the containers are designed so that it is easy to get the contents. Manufactured using environmentally friendly polypropylene.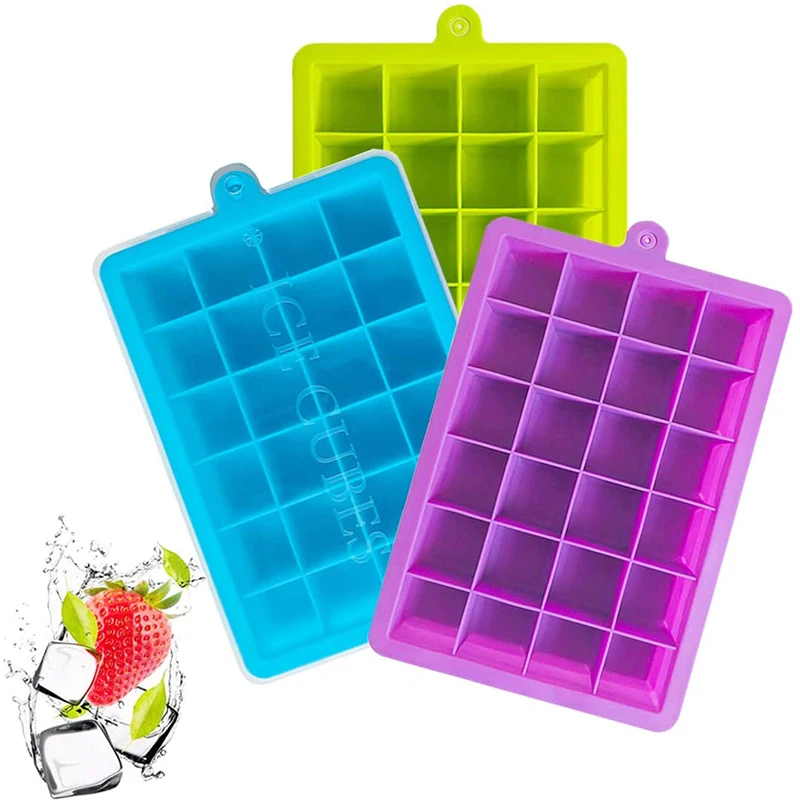 Ice cream mold Multihouse Bright umbrellas, 6 cells
Advantages:
quality;
design;
simplicity and ease of use;
budget cost.
Drawbacks:
Mustard Frosty Friends
The British company Mustard is engaged in the production of quality products in various areas, including kitchen accessories. The design of the model was developed specifically for the children's audience, the container has three compartments, which are accompanied by sticks with eyes. The oval-shaped sections are made of food-grade silicone, which simplifies the process of removing the finished product.
Mustard Frosty Friends
Pros:
quality product;
the price is considered affordable;
interesting design;
is easy to extract.
Faults:
Silikomart Amorini
The Italian company Silikomart is engaged in the production of original forms for desserts.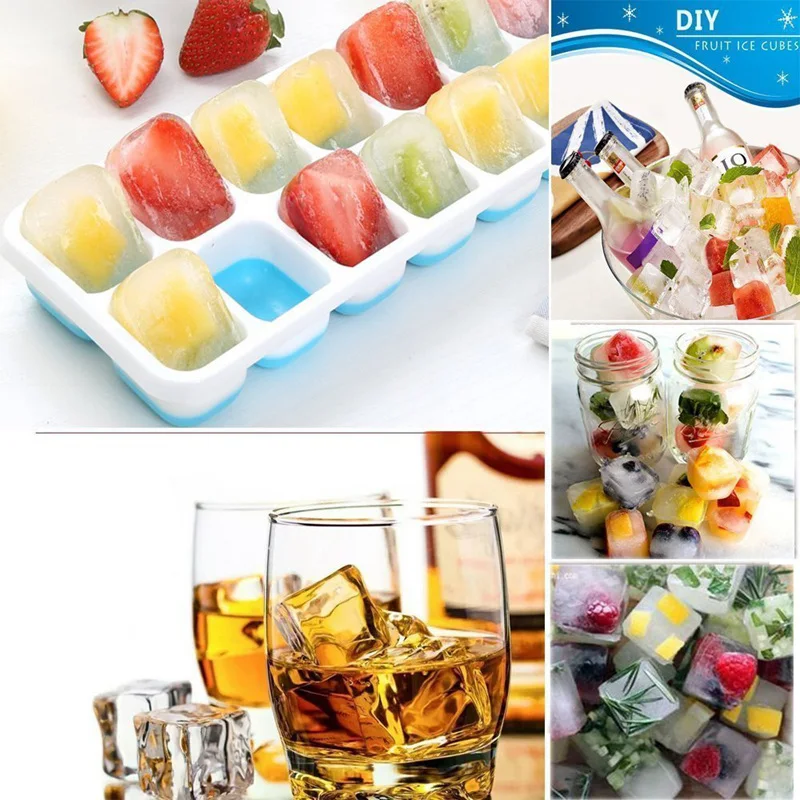 The model has 8 cells which are made in the form of hearts. Made from food grade silicone. The product is multifunctional, it is suitable both for making ice cream and for desserts that require heat treatment. The container is easy to clean, but manufacturers give some recommendations for use, for example, it should not be placed on a heat source, the resulting dessert should not be cut without removing it from the mold. Before use, it is recommended to lubricate the mold with oil.
Silikomart Amorini
Features:
design;
ease of use;
convenient to pull out the finished product;
high quality.
Disadvantages:
container price is quite high.
Ice, preparation recommendations
So, considering the preparation of ice, we can say that this procedure does not take much work, despite this, some nuances of its preparation should be taken into account:
The turbidity of the cubes, sometimes accompanied by an unpleasant odor, is a nuance that many people experience. This is due to the fact that users often use tap water. In order to eliminate such a nuisance, you should use purified water, that is, pass it through the filter as soon as the water, purified from impurities and having a certain softness, gives complete transparency when frozen.
Do not place a container of liquid in a box that has stored fish or any other product that has a peculiar smell, as it can be absorbed into the cubes.
If the container does not have a lid, then after filling, cover it with foil and then place it in the freezer.
Many resort to the process of boiling water, as it removes oxygen and the ice becomes clear. The freezing period is affected by the temperature in the chamber and the size of the container cells, if an air bubble is visible in the middle of the cube, this indicates that it is not ready yet. In addition to water, you can freeze any other liquid, including various herbal decoctions.
Ice cream tips
Increasingly, people are turning to homemade ice cream that anyone can make.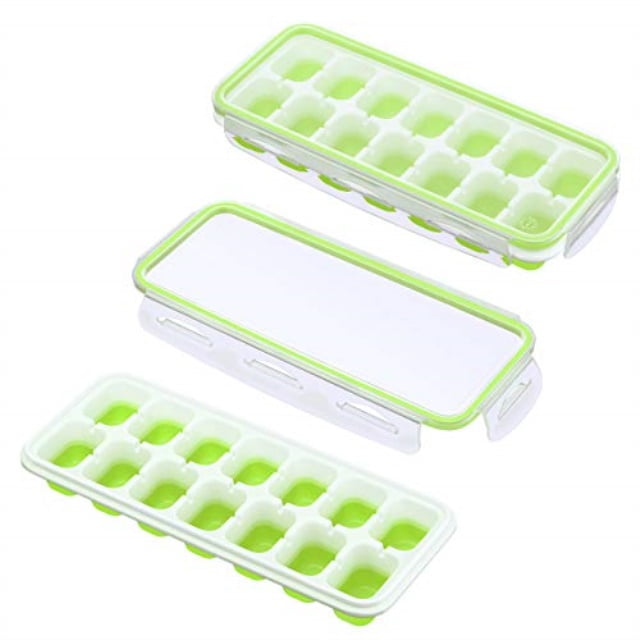 But in order for the product to turn out, small skills and certain conditions are required:
only fresh and natural products must be used;
take into account the fat content of the ingredients, the higher it is, the better;
use thickeners due to them the texture of the dessert becomes more delicate and at the same time dense, gelatin, starch, etc. are used as them. this ingredient also prevents the ice cream from melting quickly;
to make the mass more homogeneous, experts recommend using powdered sugar rather than sugar;
to spice up the taste, you can use various fillers, it can be syrups, chocolate, and for adults you can use rum or cognac, you should know that liquid additives are added immediately when the main ingredients are mixed, but fruits and nuts are poured when the dessert has already thickened ;
in order to make the ice cream soft and homogeneous, it should be stirred more often, preferably every 15 minutes.