Blending chicken for baby food
Basic Chicken Baby Food Recipe (6 months - Stage 1)
Home » Feeding Style » Baby Food Purees » Stage One » Basic Chicken Baby Food Recipe
This homemade Basic Chicken Baby Puree is a great addition to your baby's favorite purees for extra protein and flavor! It's an incredibly simple recipe with big flavor and nutrition! It's perfect as a Stage One Baby Food or 6+ months.
Medically reviewed by Jamie Johnson, Registered Dietitian Nutritionist (RDN), and Lauren Braaten, Pediatric Occupational Therapist (OT).
Chicken Baby Puree
Chicken 🍗 is full of essential vitamins, fat, and protein that your baby needs for their development. But pureed chicken for your baby? 🤔
I know, I know, I know. Pureed chicken for baby sounds… err.. gross. I get it! I was once thinking the same thing when I started my baby food journey because my only reference to a chicken puree for your baby was a self-stable store-bought chicken puree, which is 💯% not the best (trust me, I tasted them all).
And if I don't want to eat it, I'm not going to serve it to my baby!
Baby food should be as good, if not better, than the food we eat.
But guys, without bias, this homemade chicken baby food puree is legit! It is gently cooked with chicken, earthy parsley, and a deep, rich broth. The key here is to cook the chicken just right — we do not want overcooked chicken. Then, we blend it up with a little extra broth, and you have yourself a creamy puree that tastes like a blended chicken noodle soup.
While some babies love this taste of a meat puree, others might find it a bit intense. That is totally okay. For starters, you can mix this chicken puree into any other fruit or veggie baby food you know your little one will love.
Is it your first time making homemade baby food? Then I suggest you start this journey by reading my in-depth Guide on How to Make Homemade Baby Food. The detailed guide goes over all the important information such as the best cooking tools to have on hand, safe storage, how to know when baby is ready for solids, how to introduce purees, the best first foods for baby, and more! You can also check out my best-selling cookbook for even more information and recipes!
Chicken Puree for Baby Video
Watch this video to see how easy this Chicken Puree recipe is to make!
Reasons to Love this Basic Chicken Puree
simple yet flavorful
packed with protein
great to add to any other fruit or veggie puree that baby loves
baby food for 4 months and up
stage 1 baby food
freezer-friendly
homemade
Ingredients
Make sure to read the recipe card below for the full list of ingredients and instructions!
Chicken: As random as it may seem, chicken is the star of the show in this puree. We are going to use an 8oz piece of boneless skinless chicken breast for this recipe. You can also use chicken thighs, but the puree will have a slightly different taste due to the higher fat content found in chicken thighs compared to breasts. You can also easily scale up this recipe if you want more than 12 ounces of baby food.
Broth: To get that rich, deep chicken flavor, we will cook our chicken in chicken broth. I recommend using a low-sodium, sodium-free, or free-range chicken bone broth for this recipe. You can also use any of those variations above with a vegetable broth as well. If you don't have any of those on hand, you can use water.
Parsley: We are adding dried parsley to give the puree a little more complex taste. This can easily be omitted if you prefer.
Organic Chicken: I highly recommend using organic chicken for this recipe, if possible. The organic chicken will be free of antibiotics, synthetic pesticides and will be fed a GMO-free diet.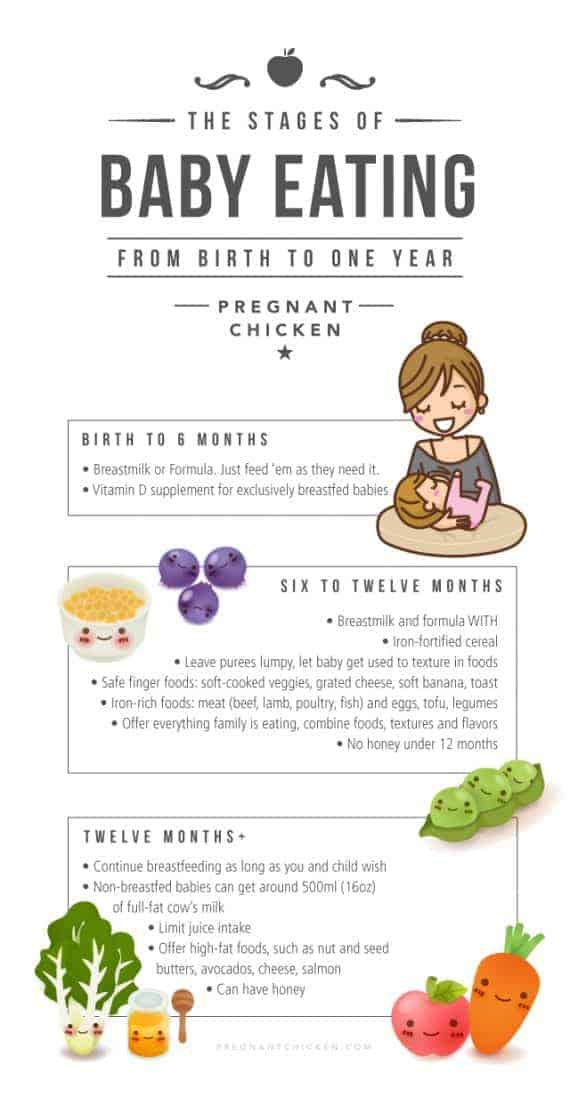 Pasture-raised is also recommended for more Omega-3 fatty acids (healthy fats).
Benefits of Chicken for Baby
High in protein for healthy muscle growth
Contains iron, which is necessary to make hemoglobin, a protein in red blood cells
Contains vitamin B12 for healthy nerve and blood cells and making DNA, and choline that helps promote brain development
Step-by-Step Instructions
Boil: In a medium saucepan, bring the cubed chicken, broth, and parsley to a boil over medium heat.
Simmer: Turn the heat down to low and cover the saucepan. Simmer it for 15-20 minutes or until the chicken is just cooked through. Let it cool slightly.
Puree: Using a slotted spoon, transfer the chicken to a blender or food processor and puree until you reach your desired consistency, adding broth in 1/4 cup increments if needed.
Eat: Serve to your baby plain or added into another puree.
Freeze: Store a small portion in the fridge and freeze the rest for another meal.
Kitchen Tools
Blender or Food Processor
Storage Containers for Fridge
Freezer Tray
Stasher Bag
highchair
suction bowl or baby bowl
Bamboo Baby Spoon
bib with catch pocket
WeeSprout Silicone Baby Food Freezer Tray
Our favorite freezer storage container for baby food! Made of 100% food-grade silicone and comes with a hard clip-on lid. Large 3oz sections with 2oz markings to make sure you have the right amount for your baby.
View Product
How to Store Chicken PureeRefrigerator
You can store this puree in an airtight container in the fridge for up to 3 days. 
Freezer
This puree can be frozen for up to 2 months.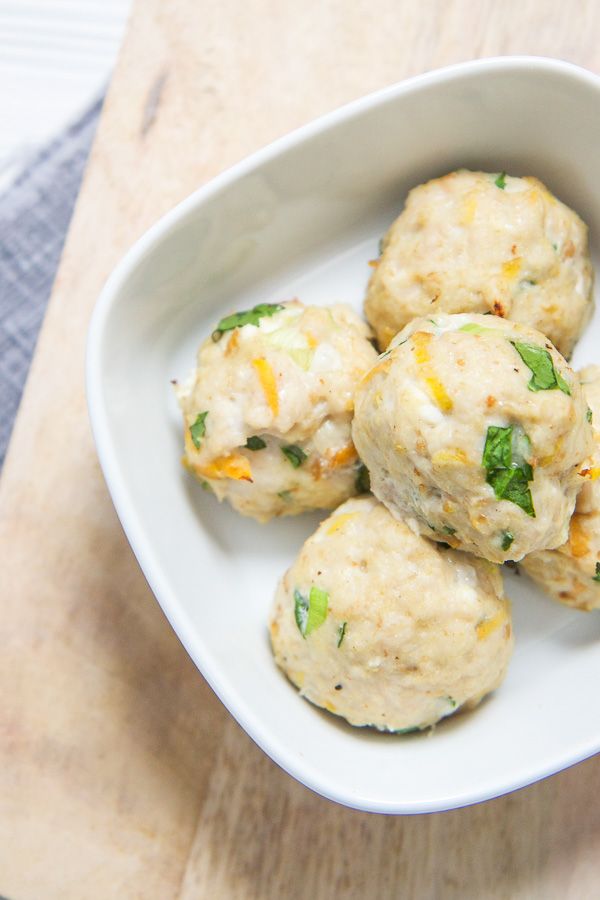 Spoon puree into a freezer storage container (this is my favorite freezer storage container). Do not overfill. 
Place the lid on the storage container or cover with a piece of saran wrap, and label with the date and recipe name. 
Place the tray into the freezer and let it freeze completely — preferably overnight. 
Pop-out the baby food cubes and place them in a ziplock baggie or stasher bag. Don't forget to relabel the baggie or stager bag for future reference.
Need more information on how to store your baby foods? Head over to my Best Baby Food Storage Containers – Plus 6 Tips on Freezing and Thawing post!
Label Tip: Don't forget to label your purees before you place them in the fridge or freezer with the name of the puree and the date you made it. Take it from me; by the end of the week, you will completely forget what is in your freezer and how long it's been there 😉
Frequently Asked Questions
When can baby eat chicken puree?
Baby can eat chicken as one of their first foods.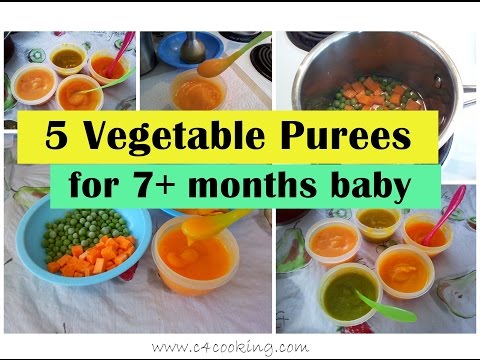 When a baby can start on solids is determined by their own rate of development, which generally comes between 4-6 months of age. Some of the developmental milestones babies need to reach in order to start solids include: if your baby has solid control of their head and neck, if your baby has doubled in weight, and if your baby is reaching for or opening their mouth when you eat (see my guide here). Before you start your baby on purees, you should consult with your pediatrician to make sure your child is developmentally ready for purees.

Can chicken be baby's first food?

Chicken can 100% be your baby's first food if you want it to be. It is recommended to wait to introduce the top eight allergen foods to your baby once a few other well-tolerated foods have been introduced, but otherwise, foods can be introduced in any order so choose whatever you are most excited for your baby to have.
Is chicken a common allergen for baby?
No, chicken is not a common allergen, however, as with any food, start with a small portion and be aware of any signs that might be an allergic reaction after introducing it.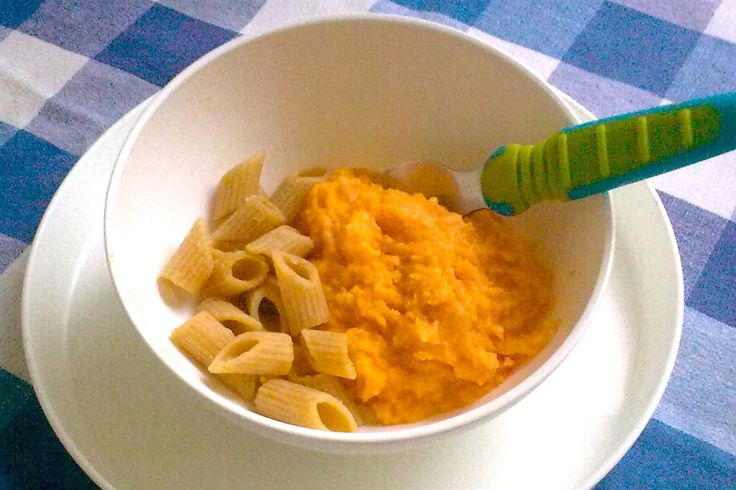 Does chicken cause constipation for babies?
No, chicken is not known to cause constipation in babies, however, it won't really help with constipation either since it lacks fiber.
Can you freeze and then thaw the cooked chicken?
Yes, you can freeze and then thaw this chicken puree to serve to your baby. I would recommend you use fresh (not previously frozen) chicken and that you gently reheat it as to not make it too tough of a texture for your baby.
Great Chicken Combination Purees
While this chicken baby food is great by itself, it can be a little intense for some babies. I recommend mixing it into one of your babe's favorite purees as an introduction to the rich taste of chicken. Here are some great purees to mix with the chicken puree:
Apples
Sweet Potato
Pear
Carrot
Broccoli
Pea
Mango
Recipe
T
ips
Use a Slotted Spoon: When transferring the chicken from the saucepan to the blender, make sure to use a slotted spoon so you don't add too much broth into the puree from the start. You only want to add broth if needed while blending. I had to add a 1/4 cup of broth to the blender while I was pureeing this chicken.
Reheat Gently: If you are freezing some of this chicken puree, reheat it in 20-second intervals. You don't want to recook the chicken.
Puree Feeding Tips
Trial adding a little seasoning or spice to purees – babies like flavor! Or consider changing the temperature of purees from time to time, to slightly warmed or slightly chilled. Varying these aspects adds to the sensory experience!
Place a small amount of puree on the tray during spoon feeding, so that your baby can dip their fingers or hands in the puree. Allowing baby to explore foods in this way helps them learn to self-feed and can help them be more willing to try new textures and foods in the future.
Have a spare spoon (or three!) – even very young babies often want to be involved in feeding themselves as much as possible. Giving baby an extra spoon to hold can be helpful in giving her a sense of control and also promotes hand-eye coordination.Allow baby to use spoons as a teether during the meal. There are many great options out there but a few we particularly love include the Olababy 3 Piece Set, the NumNum Pre-Spoon GOOtensils, and the ChooMee FlexiDip Baby Starter Spoons.
Or watch a shortened version of this video here.
1 8-ounce boneless skinless chicken breast or thighs, cubed
2 cups chicken or veggie stock, low-sodium or sodium-free
1 tsp dried parsley (optional)
Boil: In a medium saucepan, bring the cubed chicken, broth and parsley to a boil over medium heat.

Simmer: Turn the heat down to low and simmer, covered, for 15 minutes or until chicken is just cooked through. Let cool slightly.

Transfer: Using a slotted spoon, transfer the chicken to a blender or food processor, leaving the broth in the saucepan. Reserve the broth

Puree: starting on low and working your way up to high-speed, puree the chicken until you reach your desired consistency, adding in broth in 1/4 cup increments if needed. I had to add in just 1/4 cup of broth to get the consistency seen in this photo.

Eat: serve to baby plain or added into another puree. 

Freeze: store a small portion in the fridge and freeze the rest for another meal. 
Extra Healthy Fat : For some extra healthy fat, this puree is also wonderful with a teaspoon of grass-fed butter (salt free) added to the blender right before pureeing.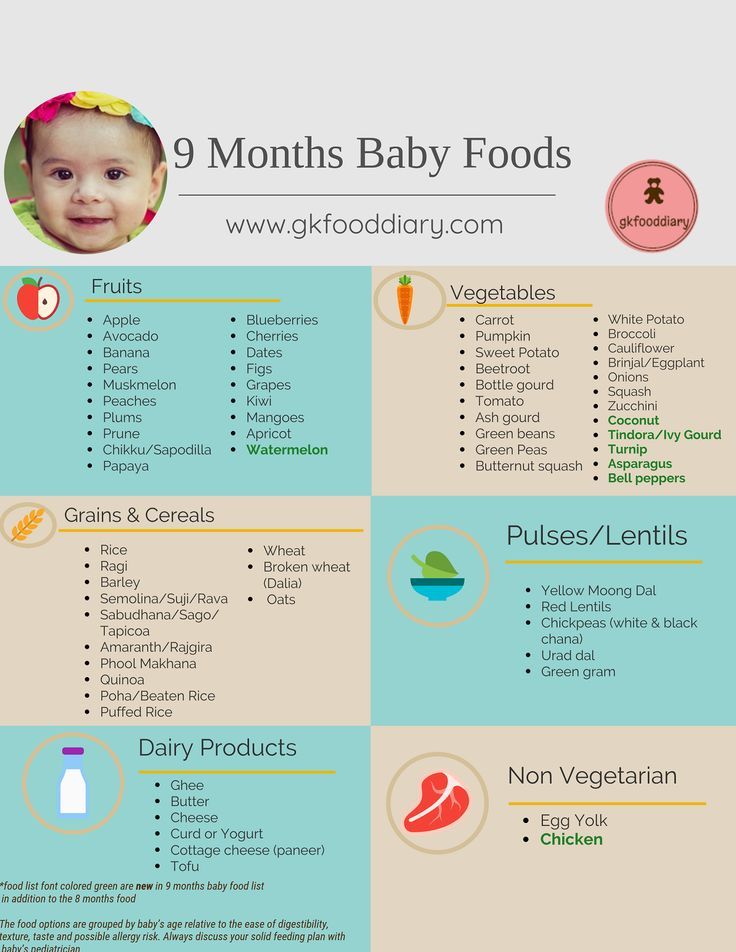 Age: 4 months and up
Yield: roughly 12 ounces 
Storage: Fridge – store in an airtight container in the fridge for 2-3 days. Freezer – can be frozen for up to 2 months (this and this are my favorite freezer storage containers).
Favorite Kitchen Tools: Get a list of my favorite kitchen tools to make the best baby food here!
Blender
Freezer Tray
Bumkins Baby Bowl
Grabease Utensil
Saucepan
Did you make this recipe?
Tag @babyfoode on Instagram and hashtag it #babyfoode!
Pin Recipe Email a Friend
Chicken Puree for Baby- Healthy Little Foodies
All Posts, by Date » Baby Friendly Recipes » Chicken Puree
Jump to Recipe Print Recipe
This chicken puree is a great way for a baby to first try chicken.
The meat is cooked and blended with sweet potato carrot and onion for extra flavour and nutrition.
Reasons to Love this Puree
NUTRITION: In general, for 6- to 12-month-old babies, you want to focus on foods that are nutrient-dense and packed with iron.
Chicken is a great source of protein and contains many nutrients that babies need to thrive. These include vitamins B3, B6 & B12, zinc, choline and selenium and iron.
Sweet potato is also a non-heme source of iron and contains vitamin C which aids the absorption of iron.
Read more on iron rich foods.
TEXTURE: Chicken can be dry and gritty/chalky when blended unless you have a very powerful blender and add a good bit of liquid.
Cooking the chicken with some vegetables helps with the texture.
TASTE: Not only do the vegetables help with texture, but they also provide lovely flavour. If your baby has previously enjoyed sweet potato puree or carrot puree then this is a good way to introduce chicken.
FREEZER FRIENDLY: Make a batch and freeze in small portions for busier days/evenings.
Watch How to Make it (Video)
CHICKEN – Use skinless, boneless chicken breast or thigh meat.
CHICKEN STOCK / BROTH – Chicken stock/broth adds great flavour but most are unsuitable for babies as they are high in salt. You can make your own baby friendly chicken stock or hunt down some low sodium stocks/stock cubes. You can also water down the stock or simply replace it with water.
A baby under the age of 1 year can only have up to 1g of salt per day so read the label and check the salt levels. Food labels may sometimes write sodium instead of salt, to find the salt equivalent simply multiply the sodium number by 2.5.
Read more about salt for babies.
SWEET POTATO & CARROT – Added for flavour, texture and nutrition. Chicken puree can often be dry/chalky in texture. Adding the carrot and sweet potato helps with the texture and adds a lovely sweet flavour.
ONION – Added for flavour.
Process Shots (and Cooking Tips)
SAUTE ONION: This releases the natural sweetness of the onion and provides a lovely flavour base, take 2-3 minutes to do this over medium-low heat.
SAUTE CHICKEN: Add the chicken and stir for 30 seconds or so, just until the chicken turns opaque.
ADD CARROT, SWEET POTATO AND STOCK: Add the remaining ingredients. TIP: Make sure to chop your sweet potato and carrot small so that it cooks quicker.
SIMMER for 15 mins or until the vegetables are fork-tender.
ADD TO BLENDER/FOOD PROCESSOR: Use a slotted spoon to remove the chicken and vegetables from the cooking stock.
BLEND until desired consistency is reached. Add tablespoons of the stock to thin the puree. I find around 3-4 tablespoons a good amount.
Frequently Asked Questions
At what age can a baby have this chicken puree?
You can offer this puree from 6 months.
Storage & Reheating Instructions
Refrigerate
You can store this chicken puree, in an airtight container, in the refrigerator for up to 2 days.
Do not store food from a bowl you have previously given your baby. "Double Dipping" from the spoon-to mouth- to container can introduce bacteria from your baby's saliva which can grow and may cause food poisoning. 
Throw away any leftover food from a bowl/container you have been using to feed your baby.
Freeze
Spoon the puree into ice cube trays or small containers. Cover and freeze until solid.
When ice cubes are frozen, remove cubes from the tray and store them in a resealable plastic freezer bag or freezer container.
Label package with contents and date. Use within 2 months.
The best way to defrost purees is to refrigerate overnight and use them within 24 hours. You can also reheat from frozen.
Re-heat
It is important that you reheat baby food until piping hot to kill off bacteria. Allow to cool and always test the temperature of the food before giving your baby.
You can reheat using a microwave or on the stovetop. Make sure to continually stir the food to ensure it is properly heated and to get rid of hot spots.
Only re-heat once and discard any leftover puree that has already been reheated.
Do you want to learn more about storing baby food? This guide to storing baby food covers how to safely store, refrigerate, freeze and reheat your baby's food 
Looking for more healthy kid recipes?Sign up for my free recipe newsletter to get new family friendly recipes in your inbox each week! Find me sharing more kind-friendly inspiration on Pinterest and Instagram.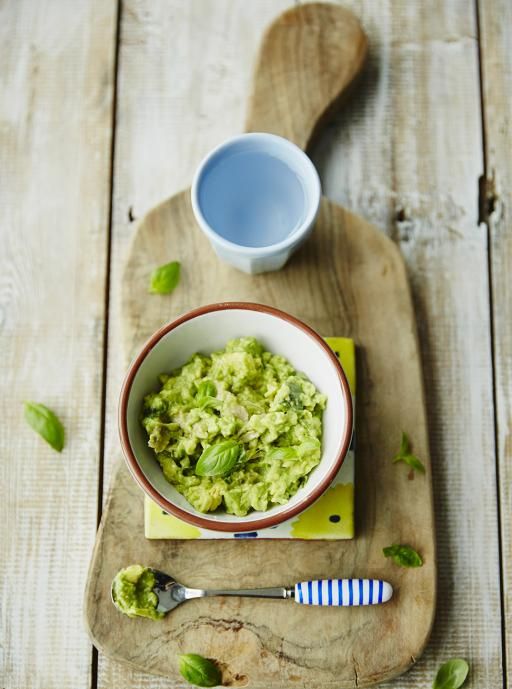 5 from 4 votes
Chicken Puree
Chicken cooked with sweet potato, carrot and onion and then blended to make a delicious puree for babies.
Print Pin This
▢ ½ tablespoon Olive Oil
▢ ½ small Onion ,finely chopped
▢ 160g (1 cup chopped) Boneless Skinless Chicken Breast or Thighs ,chopped into approx. 2.5 – 3cm (1 inch) cubes
▢ 300g / 11oz (2 cups chopped) Sweet Potato ,peeled and chopped into approx. 1-1.5cm (½ inch) cubes
▢ 80g / ⅓ cup Carrot peeled and chopped into approx. 1- 1.5 cm (½ inch) cubes
▢ 250ml / 1 cup Chicken Stock homemade or baby friendly (see notes)
Heat the oil in a medium saucepan over medium heat, add the onion and saute for 2-3 minutes.

Add the chicken and saute for around 30 seconds, until the chicken turns opaque.

Add the sweet potato, carrot and stock. Bring to a boil, cover and gently simmer for 15 mins or until the vegetables are fork tender.

Using a slotted spoon, transfer the chicken and vegetables to a blender or food processor, reserving the cooking liquid. Puree until desired consistency. Add tablespoons of the cooking broth to help achieve thinner, smoother texture.
Chicken stock / broth adds great flavour but most are unsuitable for babies as they are high in salt. You can make your own baby friendly chicken stock or hunt down some low sodium stocks / stock cubes. You can also water down the stock or simply replace it with water.
Nutritional information is a ROUGH guide only, calculated using an online nutrition calculator. 
Nutrition Facts
Chicken Puree
Amount Per Serving
Calories 93 Calories from Fat 18
% Daily Value*
Fat 2g3%
Saturated Fat 1g5%
Polyunsaturated Fat 1g
Monounsaturated Fat 1g
Sodium 59mg2%
Potassium 339mg10%
Carbohydrates 18g6%
Fiber 3g12%
Sugar 4g4%
Protein 2g4%
Vitamin A 13982IU280%
Vitamin C 4mg5%
Calcium 32mg3%
Iron 1mg6%
* Percent Daily Values are based on a 2000 calorie diet.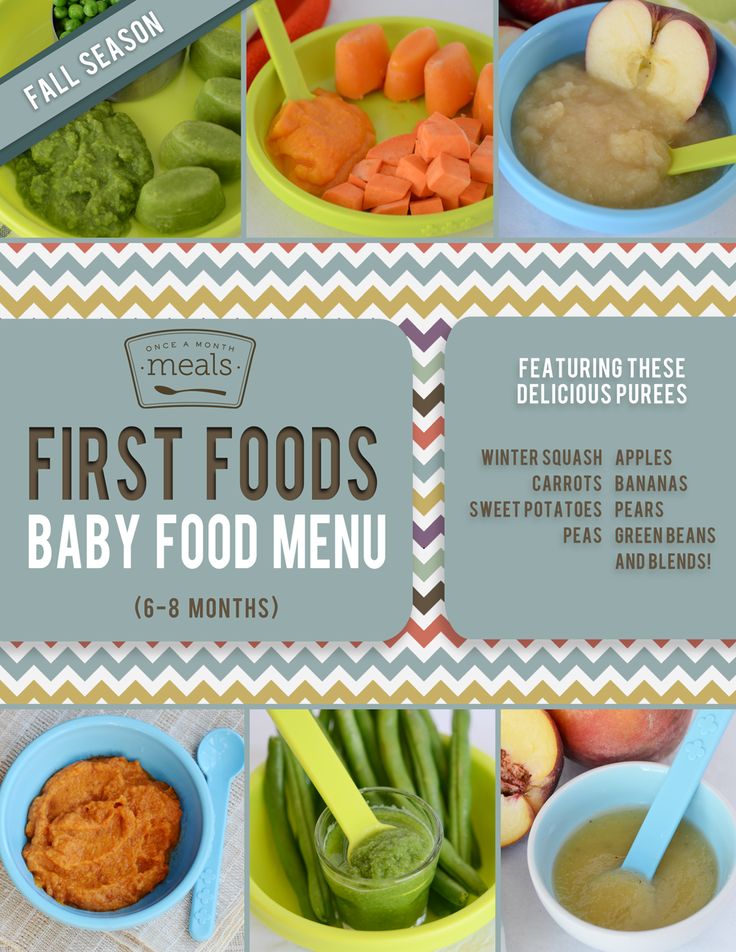 Course:Baby Food
Cuisine:Baby
Keyword:Baby Puree, Chicken Puree
Did you make this recipe?Tag me on Instagram at @healthylittlefoodies or leave me a below.
Meet Amy
Amy Whiteford runs the blog Healthy Little Foodies. She is a mum to two, has a BSc (Hons) Food Science, PGDE Primary Education and a Certificate in Childhood Nutrition. She uses her experience and knowledge to create healthy and delicious recipes for kids. Explore the site for creative ideas, tips, and inspiration! Read more
How to raise a Healthy Little Foodie
Receive family friendly recipes, delivered weekly to your inbox, for FREE! And receive this FREE ebook - "How to Raise a Healthy Little Foodie"
Reader Interactions
How to feed a child with healthy food » News of Izhevsk and Udmurtia, news of Russia and the world - on the Izhlife website all the current news for today
Izhevsk mothers share recipes on how to make a healthy dish a favorite for a schoolboy.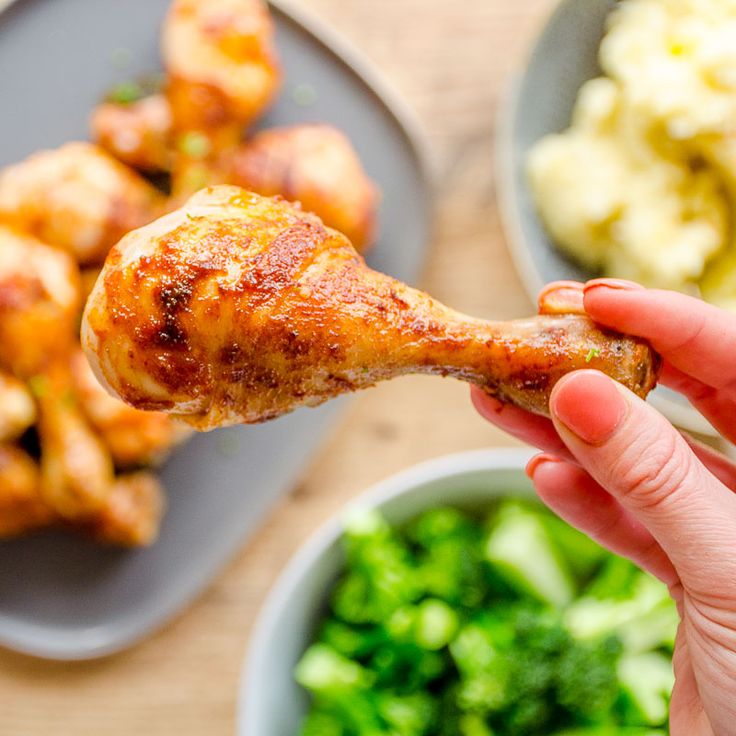 And nutritionists comment on these tips.
revision archive
We invited mothers from Izhevsk to share proven recipes for healthy and tasty dishes that children would love to eat. We asked Irina Belokrylova, a nutritionist, a member of the National Association of Dietitians and Nutritionists of Russia, to assess how such food complies with the principles of a healthy diet.
Pancakes with porridge (1)
- My daughter Nadezhda will start 4th grade on September 1st. She does not like porridge very much, but she loves flour. I had to find a compromise - pancakes stuffed with porridge, - says Tatyana Ishmatova, Deputy Minister of National Policy of Udmurtia, Vice President of the Udmurt Kenesh Association. - By the way, this is a traditional Udmurt dish. Only instead of goose meat, as required by the recipe, I usually put chicken in pancakes. The chicken is finely chopped, mixed with millet porridge boiled in broth, fried onions and this minced meat is wrapped in pancakes baked as usual.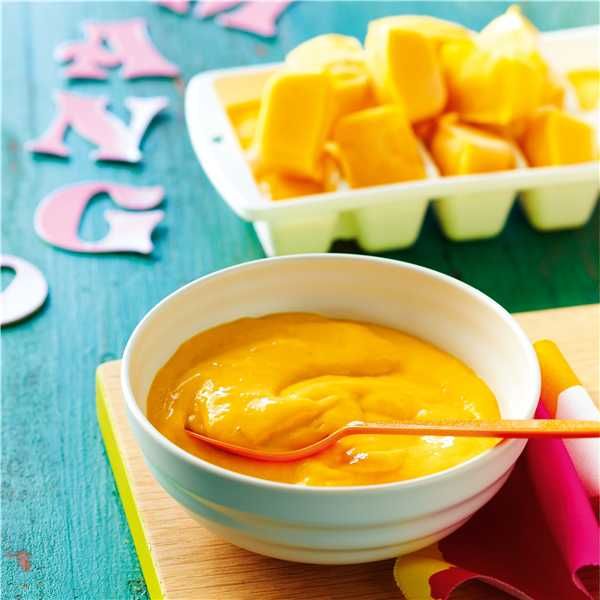 It is important that the porridge is hot. I make this dish in several versions: instead of millet groats, sometimes I take barley or wheat groats, add peas to the porridge, and I don't cut the chicken fillet, but pass it through a meat grinder and then fry it with onions.
Dietitian's comment : This dish is, of course, very tasty, but absolutely not dietary. It has too many carbohydrates, so this is a real "blow" to the pancreas. I would suggest replacing cereals with any vegetables, baking pancakes in a special frying pan without using oil, and adding second-grade flour to pancake dough. You can also try to make chicken with millet, but without pancakes.
Cottage cheese cookies and chicken soup (2.3)
- I cook chicken soup with homemade noodles for lunch, - Maria Shumkova, mother of two children, shares her experience. - To keep the broth clear and not too greasy, I drain the first water after the chicken boils. When the chicken is ready, I take it out of the broth and add the noodles, fried carrots and onions.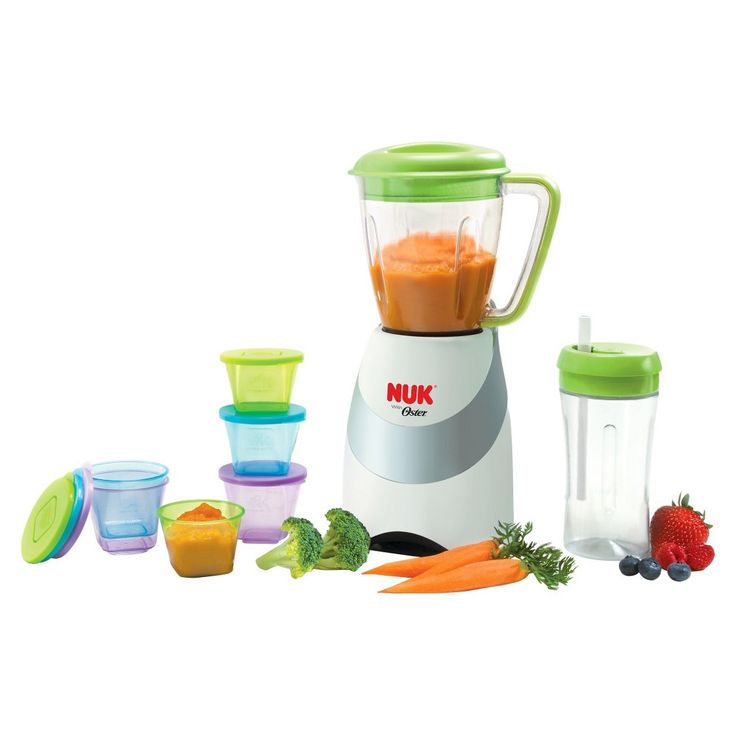 Noodles are made from sifted flour, eggs and salted water. The dough must be rolled out, thinly cut and dried before being sent to the soup. After that, I cut the cooked meat into small pieces and return it to the soup. For soup, I usually serve white bread croutons dried in the oven.
Dietitian's comment : It's very good that mother drains the first broth and does not add potatoes to the soup. The combination of chicken and homemade noodles is great, but I would not fry the carrots and onions, but would add them to the soup right away. The fact is that a decoction of carrots contains a lot of potassium, which disappears when frying.
- Our family has a "signature" dessert that children love not only to eat, but also cook with me, - continues Maria Shumkova. - These are "crow's feet" cookies, which are made from healthy products. You need to take 500 g of cottage cheese, a pack of butter, 2 eggs, 300-400 g of flour, baking powder for dough (soda slaked with vinegar is also suitable), a pinch of salt.
We mix the dough - it will turn out soft, but plastic enough. Pinch off small balls from the dough. We roll the ball with a rolling pin or knead it in the palms to make a juicy (flat cake) 0.3-0.5 mm thick. Lubricate the top with vegetable oil, sprinkle with sugar, fold in half - again butter and sugar on top, fold in half again - again butter and sugar. The bottom line is that we don't add sugar to the dough, it only goes on the outside like a powder. Put the cookies on a baking sheet greased with vegetable oil, bake. The cookies are soft, very tasty, eaten on the first evening.
Dietitian's comment : Of all the recipes presented, this is probably the best. I like that the dough consists almost entirely of cottage cheese, and sugar, on the contrary, is put quite a bit. But these cookies, of course, are only suitable for an afternoon snack - give your child a few pieces to school with you, let them eat them with juice or compote. You don't need to eat a whole pan in the evening.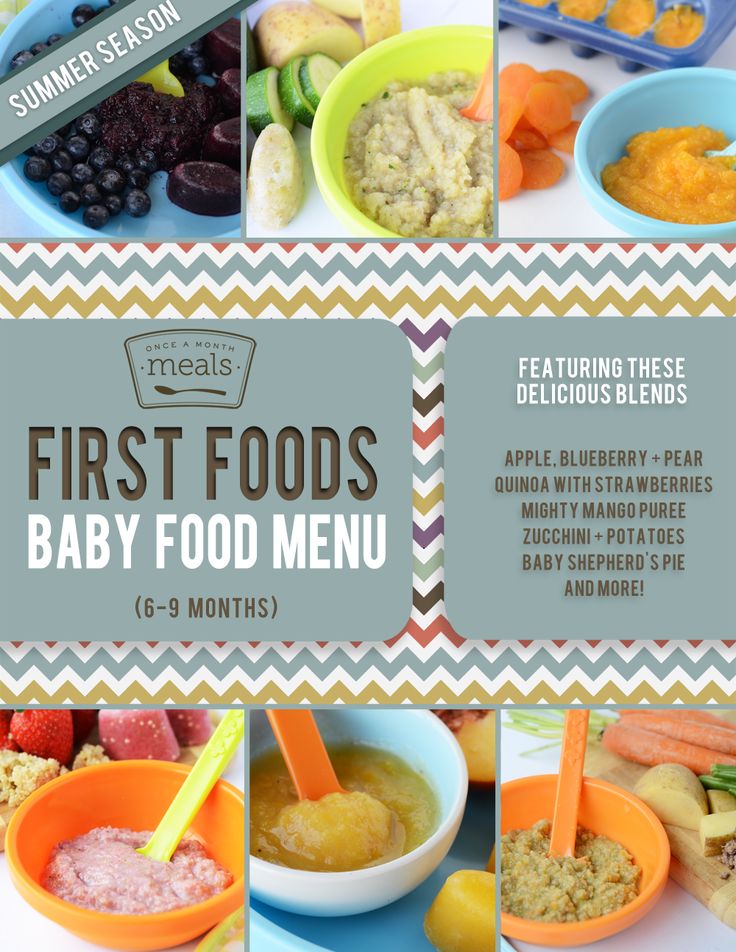 Zucchini pancakes (4)
- My eldest son is about to start school, and it's really a big problem for me to feed him, - says Olga Kalabina, a credit broker and mother of two sons. - I try to cook diet meals: if I fry vegetables for soup, then only in olive oil and not for long, I always remove the skin from the chicken and cut off the fat. I can share a recipe on how to cook delicious zucchini pancakes - my son does not eat them stewed. I grind the zucchini with a mixer to a state of porridge, add 2 eggs, a little flour, salt and knead the dough. I form pancakes from it and fry them in a Teflon pan with almost no oil. We also often cook chicken baked with sour cream, lemon juice and mustard, "hedgehogs" of ground beef, raw eggs and boiled rice stewed in sour cream.
Nutritionist's comment : Good recipe because it uses vegetables. However, frying can nullify all the benefits of zucchini. I would advise my mother to learn how to cook zucchini donuts in the oven.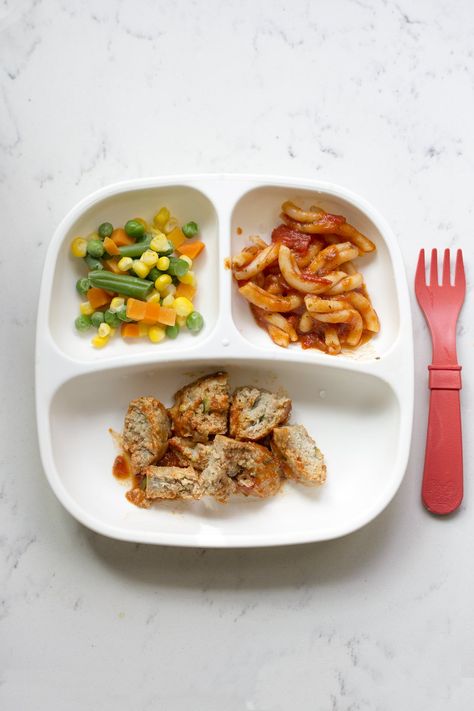 "Hedgehogs" are great, especially if you serve them with a side dish of any vegetables.
Homemade pizza (5)
- My son is 10 years old, and since childhood he does not eat cottage cheese, cheese, sometimes he even refuses meat. He does not like cheese, even if the husband bakes potatoes under the cheese and sour cream coat, - says Tatyana Tiunova, designer. But she just loves pizza. So I cook him a healthy homemade pizza - I make dough from cottage cheese, eggs and flour, put tomatoes, boiled meat, peppers on top, sprinkle it with grated cheese - and put it in the oven.
Dietitian's comment : In fact, you only need to eat 15 grams of cheese a day, so I don't see anything wrong with Tatiana's son not eating cheese. But, in any case, homemade pizza is always better than ready-made. It's good that mom makes dough on cottage cheese, but it's better to take second-class flour. And make such a pizza no more than once every 10 days.
Cook's commentary
"The main thing is to talk to a child like an adult"
- My children eat almost everything, - says Olga Markova, host of the "Culinary Exclusive" section.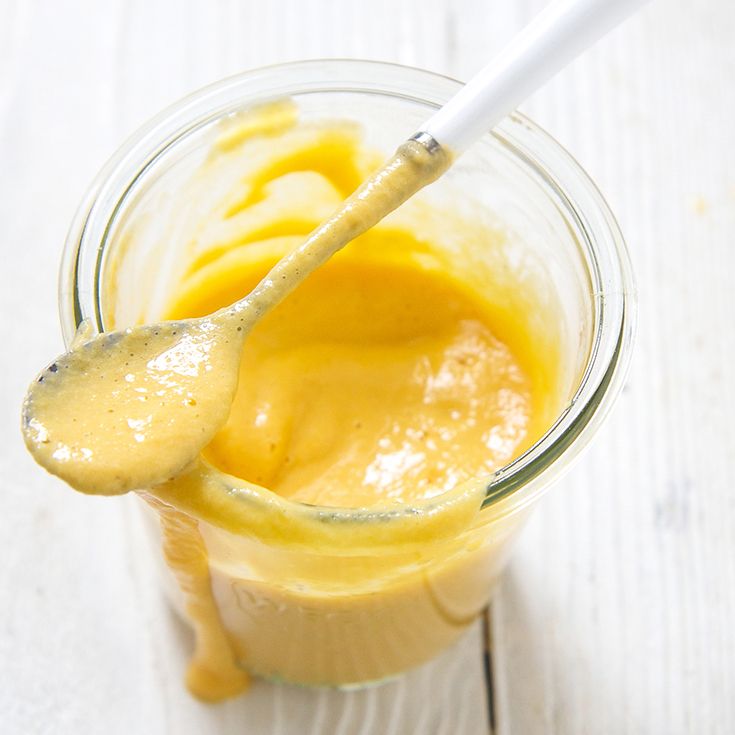 - I talk to them about the usefulness of products, tell some interesting facts about the same cabbage, zucchini, fish. I ask them to help me in the kitchen. We arrange contests to see who will make, for example, a sandwich more useful and more beautiful. On holidays - obligatory decoration of dishes with appropriate symbols. If they really don't like something, you can always find an alternative. For example: the child does not eat cottage cheese - make a cottage cheese casserole. She is sweet and all the kids love her. Doesn't eat zucchini? No problem. They can be ground into a puree and added to minced meat when making cutlets. The main thing is to talk about it with the child, explain why he should eat this or that product. You can cheat and ask for advice: "Here is a neighbor (aunt, grandmother) got sick. The doctors said she was deficient in vitamins. What kind of fruits or vegetables do you think she should eat?" Children love to be asked questions like adults.
Helpful Hints
- If your child is used to fast food, you can offer him a homemade "Big Mac" for breakfast with whole grain bread, meatballs, lettuce, tomato and cheese.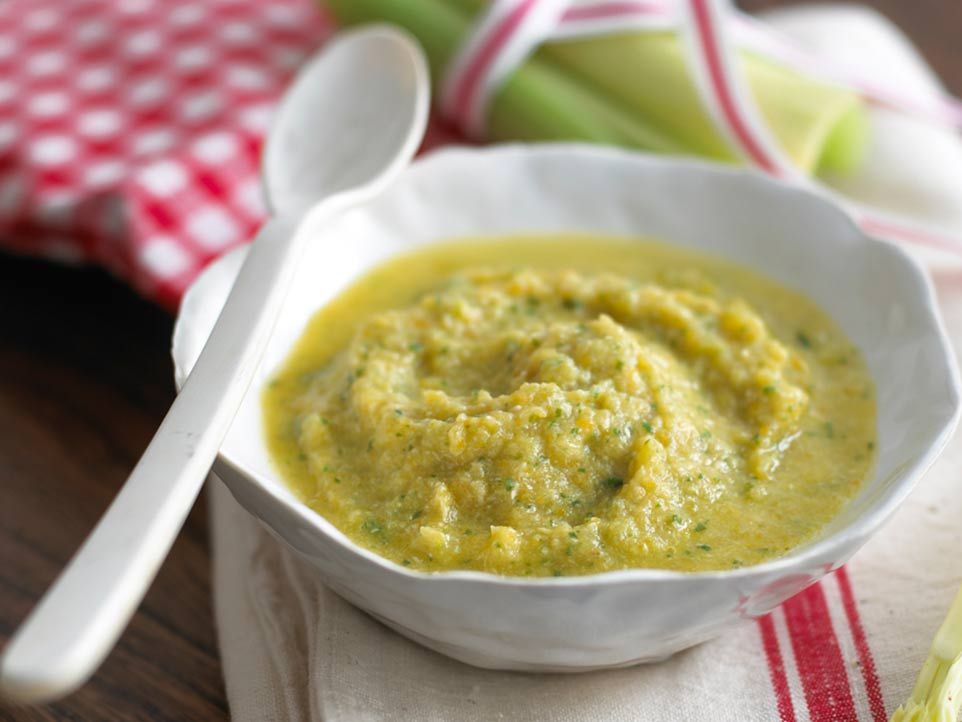 Instead of cutlets, you can use boiled, lightly fried chicken fillet. Sauce - natural yoghurt with mustard.
- Salvation for many mothers - pasta in the form of cars, animals, letters. There is a soup, in each spoon of which there is a new "toy", which is interesting not only for kids, but also for primary school students.
- If a child refuses to eat a particular food, try appealing to his reason. Do not persuade your son to swallow a spoonful of soup in which a piece of parsley floats, but simply say: "But dad ate greens and became big and strong." Option for girls: "You will be as beautiful as your mother (Barbie doll, fairy, etc.)
- A good alternative to mayonnaise and sour cream is natural yogurt. They can fill a fruit salad, make a healthy sauce based on it - just salt the yogurt, add herbs and garlic. Under this sauce, by the way, it is very good to bake potatoes, fish or chicken.
- Toddlers are usually happy to look at the pictures on children's dishes.
Buy your child a bowl of soup or porridge with a pattern on the bottom, such as a cartoon character.
- Recipe for a delicious mixture "for brains": ground walnuts are mixed with finely chopped dried apricots, raisins. All this is filled with honey. Sweet and very helpful!
The Perfect Breakfast
According to nutritionists, the ideal breakfast consists of three courses: a hot meal, an appetizer, and a drink. As a main course, you can cook porridge, scrambled eggs or vegetables, for a snack - a healthy salad or sandwich. Drink - cocoa, juice (for example, a mixture of orange and red grape juice), compote, rosehip broth (brewed in the evening in a thermos with pieces of fruit, mint, blackcurrant leaf, etc.). You can give your child fruits, yogurt, cottage cheese.
The perfect snack
- As a snack, you can offer your child fruits, yoghurts, as well as various fortified foods, advises Irina Belokrylova. - It can be fortified jelly, cottage cheese, juice, milkshake and even baby puree, which mothers usually give to babies during feeding.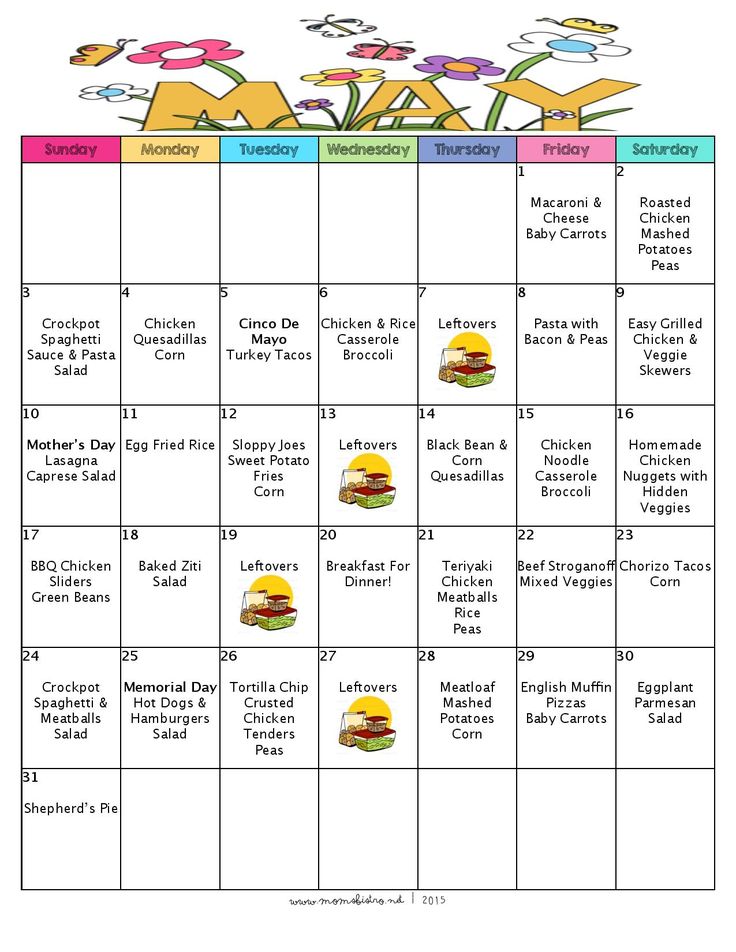 Teenagers can also be given fortified foods - they will give him energy for the whole day.
Important: carefully read the composition and remember that the packaging must indicate that this product is certified for baby food.
recipes for children and adults. Chicken soufflé like in kindergarten oven recipe
A tasty, healthy dish that meets the needs of a developing organism, which would be easy to prepare, is not easy to find. But there is one option that invariably pleases the kids and does not take much time from their mothers. The best specialists worked on the recipe for chicken soufflé, just like in a kindergarten, and therefore, even adults enjoy eating the dish created for children.
Kindergarten-style chicken soufflé in the oven
Do you want to remember the taste of the most delicate delicacy known to everyone since childhood? It's simple!
For a pound of chicken fillet prepare:
2 eggs;
half a glass of milk;
30 g flour;
slightly thicker oil;
salt.
How to cook chicken soufflé in the oven:
Washed and dried meat is dipped into a convenient container of boiling water. After 2 minutes, the liquid is drained and replaced with a clean one.
After boiling again, the fillets are boiled for 40 minutes in salted water.
When the boiled meat piece has cooled, the chicken is minced and pureed with a blender.
2 yolks and melted butter are added to the meat mass.
Then flour and milk are added.
The egg whites are beaten with salt and then gently folded into the puree.
The souffle is laid out in molds, which are sent to the oven preheated to 180 °C for 30 minutes.
Minced chicken
Step-by-step chicken soufflé recipe involves first preparing the following ingredients:
200 g minced chicken;
120 ml milk;
egg;
a little butter;
salt.
In the process of cooking aromatic and tender food:
Minced chicken is mixed with milk in a deep bowl.
The yolk is separated from the protein, after which it interferes with the meat mass.
Thoroughly mixed minced meat is evenly distributed over a pre-oiled form, which is sent to a cold oven.
A delicate soufflé is baked for approx. 35 minutes at 180 °C.
With rice
Chicken soufflé is a dietary and low-calorie meal.
This recipe can be made quickly with the addition of rice.
Prepare a food package consisting of:
400 g fillet;
120 g rice;
eggs;
pieces of butter;
bulbs;
500 ml milk;
15 ml vegetable oil;
a little flour and salt.
Procedure:
Washed chicken and rice are boiled separately in salted water and then cooled.
The onion is minced and put into a pot with milk. The composition is brought to a boil, infused for 15 minutes, and then filtered.
Melted butter and flour are added to the strained milk with constant stirring, and then the sauce is brought to a boil.
Cooled meat and rice are passed through a meat grinder and poured with sauce.
Then the beaten egg with salt is mixed into the minced meat, after which the resulting mass is laid out in baking dishes. The blanks are sent to a hot oven to bake for 20 minutes at 180 ° C.
Kindergarten chicken soufflé in slow cooker
If the kitchen is equipped with such a useful device as a multicooker, you can easily do without an oven when preparing chicken soufflé.
Enough to have on hand:
100 g white meat;
2 quail eggs;
60 ml milk;
piece of carrot;
salt and a little oil for greasing the bowl.
Step-by-step cooking instructions:
Chicken meat is boiled and minced.
Meat is combined with milk, separately beaten eggs and carrot shavings.
The mixture is puréed and poured into silicone molds, which are placed on the steam rack.
1 liter of water is poured into the bowl, after which a container with molds is placed.
Steam cooking for 30 minutes.
With vegetables
For full development, the body must receive a full range of nutrients, including vitamins, which are found in large quantities in vegetables.
When preparing a balanced diet for children, you should pay attention to chicken soufflé with vegetables.
This meal includes:
2 chicken breasts;
200 ml cream;
200 g green beans;
carrot;
bulb;
30 g butter;
2 eggs;
salt and spices.
The course of work consists in performing the following steps:
The fillet is prepared and passed through a meat grinder.
Minced meat, together with chopped onions, cream, yolks separated from proteins and softened butter, is carefully pureed until smooth.
Next, chopped, pre-boiled vegetables are mixed into the mass.
Egg whites thoroughly beaten with salt are also thoroughly mixed into the base of the soufflé.
The mass is distributed into molds and cooked in the oven in a water bath for about 20 minutes.
Boiled chicken
Boiled white meat soufflé is an excellent "airy" dish for a children's menu.
We will prepare it from the minimum set of products:
300 g boiled meat;
150 ml milk;
a piece of butter;
15 g flour;
egg;
salt, a little sunflower oil and ground pepper.
Cooking steps:
Cooked meat is minced with a blender.
Flour is fried in a small amount of vegetable oil, which is poured with milk.
Meat mixed with milk sauce and egg yolk.
Protein, whipped with salt, is added to the minced meat. The resulting mass is filled with forms, which are immediately sent to the oven for 30 minutes.
Chicken Soufflé with Mushrooms and Cheese
Ingredients for another chicken soufflé variation:
200 g mushrooms;
150 ml milk;
chicken breast;
carrot;
egg;
50 g flour;
bulb;
½ head of garlic;
piece of cheese;
herbs, salt and spices.
To make chicken soufflé with mushrooms and cheese, follow these simple steps:
A piece of cheese is grated.
Vegetables are chopped and ground together with fillets using a blender.
Plates are prepared from mushrooms, which are mixed into the meat mass.
Next, milk, flour, salt, spices and an egg are sent in turn to the resulting composition.
The homogeneous mass is poured into a refractory mold, which is sent to an oven preheated to 180 °C for 40 minutes.
10 minutes before the end of baking, the dish is crushed with chopped herbs and cheese chips.
Meat soufflé is a very tasty and juicy dish. It is also considered dietary and is ideal for a children's table. Surely many of us remember the taste of such a soufflé from kindergarten. And if you have forgotten this taste, then you have a great reason to remember your childhood with this recipe.
Be sure to try this tender meat soufflé for your children in the oven.
Prepare the products we need.
Rinse the beef thoroughly, cut off excess membranes, bones, if any. For the soufflé, we only need the pulp.
For the perfect tender soufflé, it is best not to boil the meat in water, but to steam it. Cover the steamer bowl with foil and lay out the pieces of meat. Sprinkle salt and pepper. Set a timer for 40 minutes.
After the beep, carefully remove the appetizing-smelling boiled meat.
In addition to the meat, a lot of juice will remain in the steamer bowl, as we prudently lined the bottom with foil. It can be used at your discretion, for example, as a delicious gravy.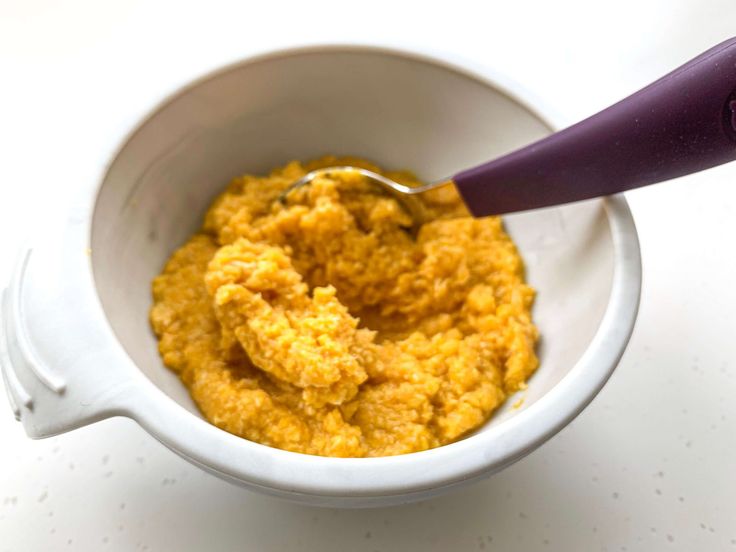 Put the boiled meat into the bowl of the food processor or grind it through a meat grinder.
You should get finely ground minced meat.
Add chicken eggs to minced meat. In general, it is better to break the eggs into a separate bowl, and then pour into a food processor. This is in case the egg is spoiled.
Here we add milk and cream of any fat content.
Press the "Start" button again and beat the minced meat together with milk, eggs and cream. Lubricate the baking dish with vegetable or butter. Pour in the mass for the soufflé. Bake at 180 degrees for 40 minutes.
Let the finished meat soufflé cool down a bit and then transfer it to a plate. It turns out incredibly tender and juicy. Can be served with vegetable salad or any side dish. This is a great option for a diet lunch or dinner.
Bon appetit!
Airy chicken soufflé belongs to dietary, low-calorie dishes. The technique of making chicken breast soufflé resembles a meat casserole.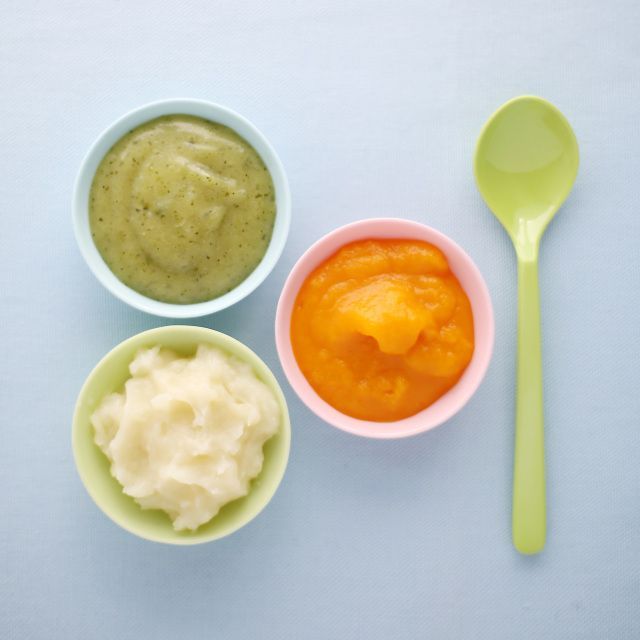 The dish differs from the casserole in its airy consistency and delicate structure. Chicken soufflé is prepared for children in kindergartens and school canteens.
The tenderest part of the chicken, the breast, is used to prepare the dish like in kindergarten. The dish is baked in the oven, slow cooker or steamed.
Soufflé is representative of French cuisine. In translation, the name of the dish means "inflated", "airy". The name of the dish defines the main feature of the soufflé - its airy texture. Initially, soufflé was a dessert, sweet dish. Soufflé as second courses began to be prepared later. Soufflé can be based on vegetables, mushrooms, cottage cheese and meat.
Making the right soufflé is not difficult, but you need to follow the rules and sequence of processes. So that the soufflé does not fall and has an airy structure, the components must be at room temperature. It is necessary to beat the soufflé, gradually increasing the intensity of the blender. It is important not to kill the whites, otherwise the soufflé will not rise.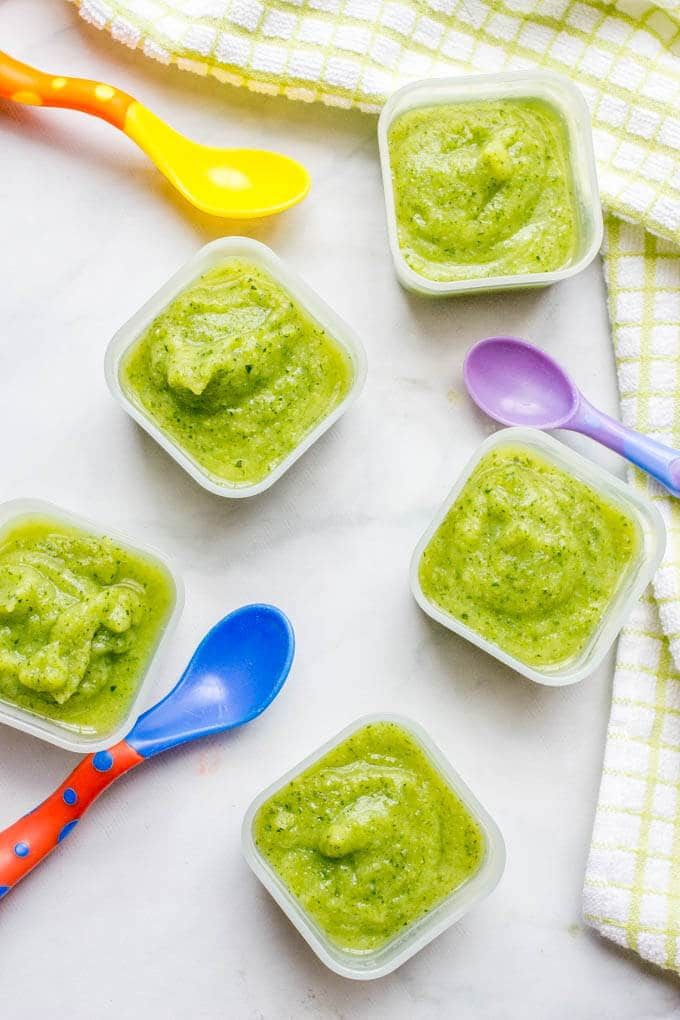 Cooking your favorite dish is easy. Soufflé can be served for lunch, dinner or afternoon tea.
Soufflé time 1 hour 20 minutes.
Ingredients:
minced chicken fillet - 600 gr;
butter - 50 gr;
vegetable oil;
egg - 3 pcs;
milk - 100 ml;
salt.
Preparation:
Beat eggs until foamy.
Pour milk over eggs.
Mix minced meat, eggs and salt.
Gently beat the ingredients together with a mixer.
Melt the butter. Put in the dough.
Stir ingredients until smooth.
Grease a baking dish with vegetable oil.
Transfer the minced meat to the mold.
Preheat the oven to 180 degrees. Place the mold in the hot oven for 60 minutes.
The usual chicken breast soufflé can be diversified by adding carrots to the minced meat. The dish turns out to be dietary, tasty and very appetizing.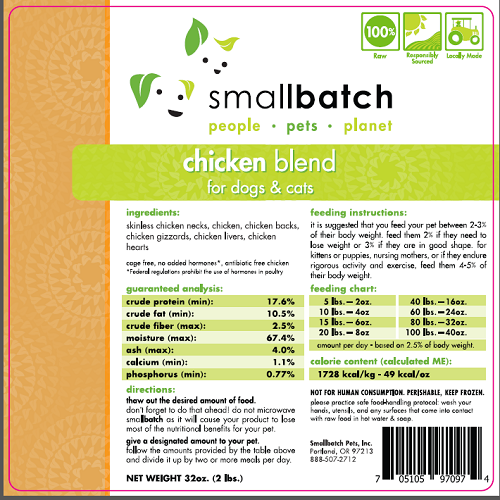 Souffle can be served at any meal as an independent dish.
Ingredients:
carrots - 70 gr;
chicken fillet - 600 gr;
flour - 2 tbsp. l.;
egg - 4 pcs;
butter - 100 gr;
kefir - 300 ml;
salt.
Preparation:
Boil the chicken fillet.
Mincer the meat twice.
Add egg yolks and salt to minced meat. Stir.
Grate carrots.
Melt the butter in a saucepan. Put the carrots in the oil. Simmer carrots for 5-6 minutes until softened.
Toast the flour in a dry frying pan. Gently add kefir to the flour, constantly stirring and breaking up lumps.
Mix minced meat with carrots and kefir. Stir.
Beat egg whites until firm. Transfer the beaten proteins to the dough.
Grease a baking dish with butter. Transfer the dough into a mold and bake in the oven at 180 degrees for 30 minutes. Turn off the oven and wait for the soufflé to cool.
Delicate dietary dish can be prepared every day for lunch or dinner. The dish is liked not only by children, but also by adults, especially supporters of a proper balanced diet.
The dish will take 1 hour to prepare.
Ingredients:
zucchini - 300 gr;
chicken fillet - 500 gr;
natural yoghurt - 1 tbsp. l.;
egg - 1 pc;
salt to taste.
Preparation:
Mince chicken meat.
Peel the zucchini, cut into pieces and grind in a meat grinder.
Add egg and zucchini to minced meat. Mix thoroughly.
Add yogurt and salt to the dough. Stir.
Divide the dough into the baking trays.
Bake the souffle for 45-50 minutes at 180 degrees.
Chicken Soufflé with New Potatoes
Potato Soufflé can be steamed, multi-cooked or oven-baked. The dish can be served for lunch or an afternoon snack.
I often hear the words from my daughter: "Mommy, how tasty we were fed in the kindergarten!".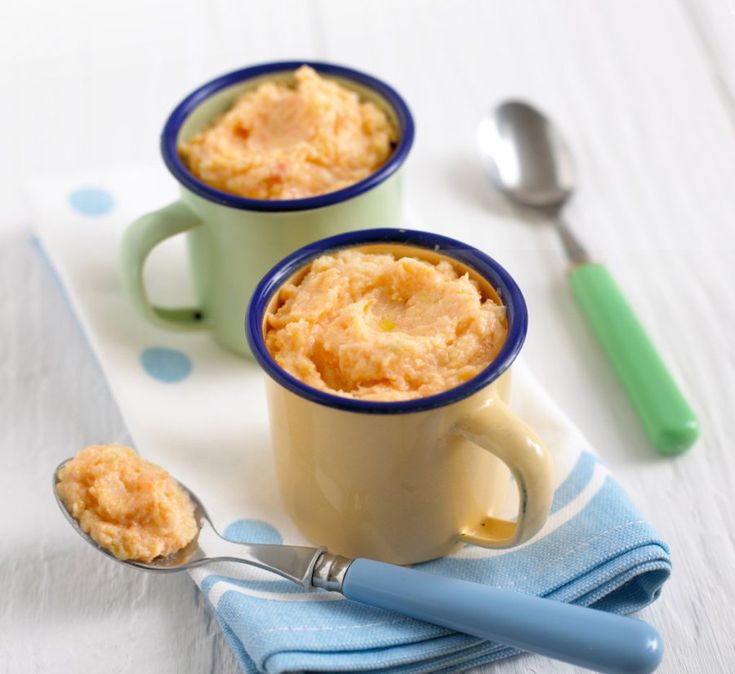 Therefore, I try to cook dishes from the kindergarten diet more often. Today I will cook fish soufflé, which is sometimes given to children in kindergarten. This dish is suitable for both toddlers and older children, but adults will not refuse it either!
Fish soufflé for children is very delicate and dietary. It can be prepared from raw or boiled fish. In the souffle, you can add healthy vegetables for baby food: carrots, broccoli, cauliflower, zucchini, pumpkin. Moreover, children may not even notice their "unloved" carrots, onions, etc. Since my child is no exception, I also constantly practice adding vegetables to a variety of minced meat. For example, when I did, I added a lot of carrots, onions and even chopped greens to minced meat. It turns out well not only for children, but also for adults, as the calorie content of the dish is reduced. Plus, the fiber found in vegetables helps to digest meat more easily.
To make fish soufflé (as in kindergarten) you will need:
Fish fillet - 500 gr;
Carrots - 1 piece;
Egg - 1 pc;
Flour - 2 tsp;
Milk - 100 ml;
Water - 50 ml;
Butter - 1 tsp;
Recipe for making fish soufflé (as in kindergarten):
1.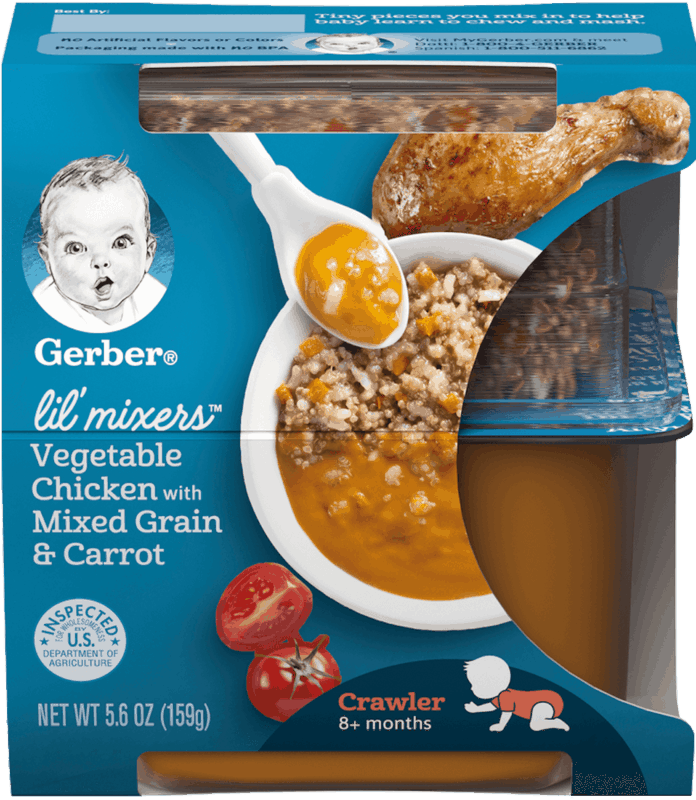 Cut the fish fillet into small pieces and place in the pan. Add some water.

If you have boiled fish, then this one immediately proceed to point 4. You can take any fish, I have pike perch fillet. The only thing is, try not to use bony fish. If you have trout or salmon, then you can do or. Kids love this fish in any form.
2. Add grated carrots. You can add any, finely grated or chopped vegetables.
3. Simmer until the water evaporates - 10-15 minutes. You don't need to mix.
4. Pass the finished fish with carrots through a meat grinder. You can grind with a blender. Add yolk and mix.
5. Prepare the sauce. Pour 100 ml of milk or cream into the pan, add 1-2 tsp. flour, mix well so that there are no lumps and bring to a boil, cook until thickened. If you used milk, then add 1 tsp at the end. butter.
6. Pour the sauce over the fish, season with salt and stir.
If you added vegetables to the fish, add 1-2 tbsp.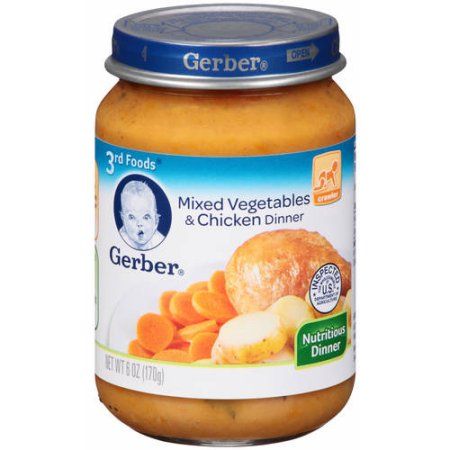 breadcrumbs.
7. Add whipped egg white , mix.
8. Pour the mixture into the mold 2-4 cm layer.
The soufflé is prepared in a water bath or in a double boiler. I made such a construction: I poured more hot water into the mold and put the soufflé mold in it.
9. Place in an oven preheated to 200 degrees. Cook until browned on top, about 25-30 minutes.
Cool slightly, cut into portions.
Serve with any side dish or just fresh vegetables.
Bon appetit!
Beef soufflé is a delicious diet dish, a real find for losing weight: the recipe is simple, the nutritional value is high, and the calorie content is low. This dish is prepared on the basis of beaten egg whites. Due to its delicate texture, it is easily absorbed by the body.
The recipe fits perfectly into the menu of low-calorie diets and weight loss programs, suitable for children and medical nutrition.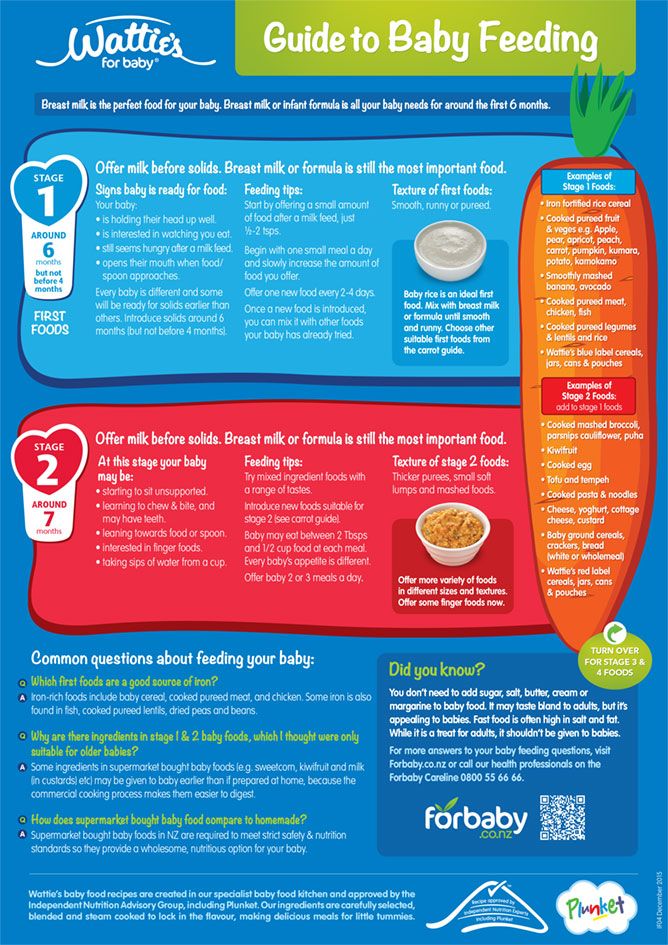 It is healthy, nutritious food. Meat dishes with the addition of eggs are rich in vitamins and contain a number of essential amino acids. If you follow the recipe exactly, know the secret tricks of the chefs, you can get a real air treat for the weekend.
Meat soufflé: step-by-step instructions
Basic recipe
Soufflé can be made from beef, rabbit or dietary poultry meat. For baking, a refractory or silicone mold is used, as well as special portion molds. Bake in the oven or in a slow cooker. The steamer is rarely used.
Ingredients:
600 grams of beef
two eggs
one bulb
seasonings (salt, pepper)
Method of preparation
Wash the meat, cut into pieces, remove veins and films. Cook. Cool down. Grind in a meat grinder, you can immediately with onions. Salt, put spices. To mix everything.
Whisk the egg whites to stiff peaks and set aside.
Stir the yolks into the prepared minced meat, then gently fold in the beaten egg whites. Mix. Divide the resulting mass into molds.
Bake at t=180 degrees for 40-45 minutes. "Indicator" of readiness - the appearance of a golden crust.
Meat soufflé with cottage cheese
This recipe is unusual. At first glance, the combination of cottage cheese and meat looks unconvincing. But once you try this dish, all doubts will disappear. The dish turns out to be more juicy, and light curd sourness reveals the familiar taste of beef in a new way.
Ingredients:
50 grams low-fat cottage cheese
200 grams of beef
20 grams butter
seasonings
Method of preparation
First you need to prepare the meat - boil, cool, grind in a meat grinder. Put in a large bowl and mix together with curd. Puree the resulting mass with a blender, add the yolk, butter and spices.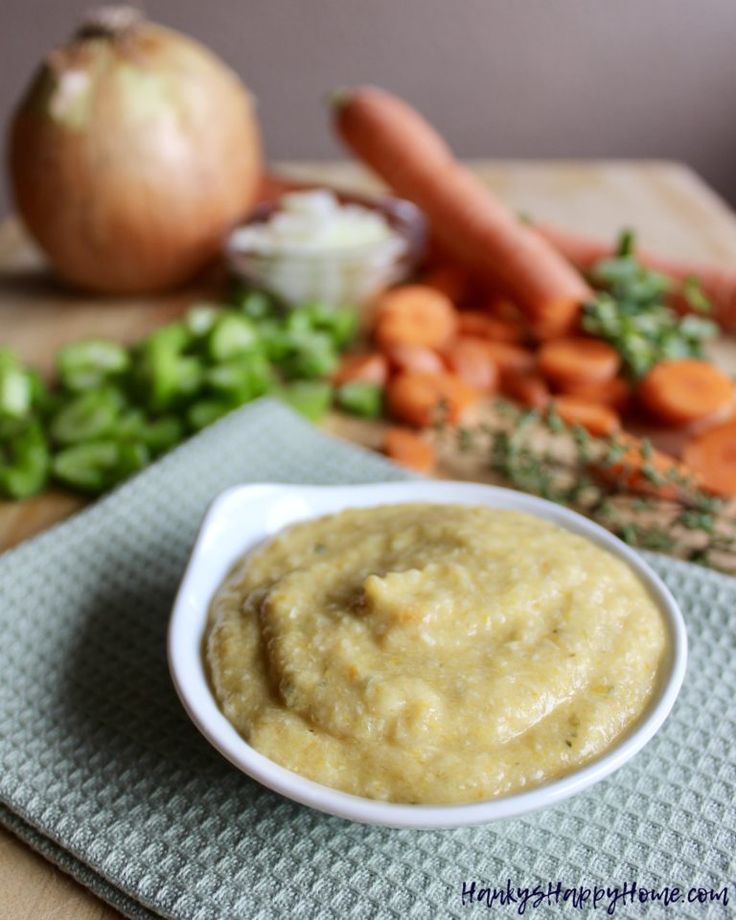 Mix again and add beaten egg whites. Form small balls from the resulting paste and bake. This original dish is recommended to be cooked in a double boiler.
Dukan's Meat Soufflé - Protein Attack
Diet Super Meal with strict calorie restrictions and high protein content. The French nutritionist recommends choosing turkey meat as the main ingredient.
Ingredients:
500 g turkey fillet
150 ml skimmed milk (0%)
1 egg
1 bulb
salt, spices, bouquet of Italian herbs
Method of preparation
Grind the onion together with the meat in a meat grinder. Separate the yolks and mix with milk. Add to mince. Salt everything, put spices. Stir the whipped protein mass into the minced meat. Bake at t=190 degrees.
The resulting product tastes slightly like milk sausage. You can eat it in the form of a "green" sandwich: pour the cut meat slice with soy sauce and wrap it in a lettuce leaf.
Meat soufflé "Like in kindergarten"
A familiar taste from childhood. The recipe is suitable for babies, starting from a year old, as well as for everyone who loves simple, proper food. For baby food, it is recommended to cook on the basis of chicken fillet.
Ingredients:
100 g chicken fillet
half carrot
from art. spoons of milk
1 st. butter spoons butter
1 egg
1 teaspoon semolina or tbsp. rice spoon
Method of preparation
Pour the cereal with warm milk and wait until it swells (in the version with rice, cook porridge from the cereal). Boil fillets. Grate carrots on a fine grater. Put boiled chicken flesh, grated carrots, yolks of two eggs, melted into butter into a blender bowl. Puree everything in a blender until a paste is formed. Stir in the beaten egg whites. Pour into a mold and place in the oven. Bake for half an hour at t=190 degrees.
If you cook in a slow cooker, it will take about 40 minutes.
Meat soufflé with cabbage
To make the dish more juicy, fresh vegetables are added to minced meat. As a vegetable ingredient, you can use zucchini, white or cauliflower.
This recipe is a real gift for gourmets who want to lose those extra pounds. The dish involves the addition of 10% fat sour cream and 5% cheese (tofu, chechil cheese, Dutch Gaudette are suitable). For minced meat, the leanest pieces should be selected. Instead of beef, you can use other diet varieties meat - veal or chicken breasts. If there are calorie restrictions, cheese can be abandoned.
Ingredients:
500 g minced meat (chicken)
500 g cabbage (zucchini)
two eggs
2 tbsp. spoons of sour cream 10%
20 g cheese
1 small onion
seasonings (salt, pepper)
Method of preparation
Cabbage does not need to be boiled, it is enough to chop and chop together with the onion.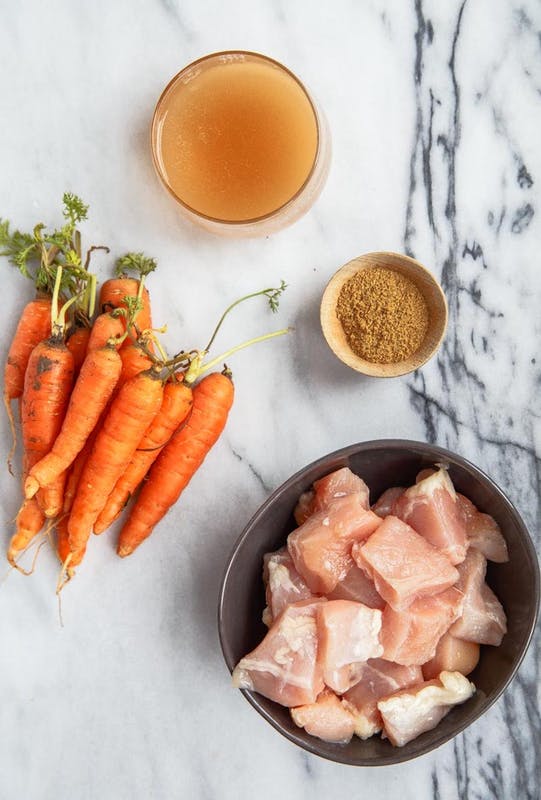 Mix with minced meat. Add sour cream, yolks of two eggs. Bring to the state of a homogeneous paste. Add whipped protein, salt, put spices. Bake at t=200-220 degrees. Bake 30 minutes. Sprinkle with grated cheese 5-6 minutes before doneness.
Beef soufflé with béchamel sauce
An exquisite recipe with a French twist . A dish of delicate substance with a refined taste, not quite dietary, more high-calorie. Preparing it is quite simple. Using the basic recipe, add the pre-prepared sauce to the puréed mass just before adding the beaten egg whites. As a result, the taste of beef will acquire that special piquancy that French cuisine is so famous for.
Bechamel sauce recipe
Ingredients:
50 grams butter
half a glass of flour
Glass of milk
Nutmeg and salt to taste
How to make the sauce
First lightly fry the flour in a skillet until a nice caramel color appears. Add melted butter and grind until smooth.

Turn off the fire. Slowly pour milk into the resulting mass, stirring all the time and without removing from heat. Add milk 2-3 tablespoons, make sure that no lumps form. The texture should be homogeneous, in density like sour cream. If you still cannot do without lumps, it is advisable to strain the sauce. Stir in ground nutmeg and season with salt. Cool down.
Secrets from chefs
1. The main secret of making a good soufflé is proper handling of proteins. To make the food airy and pleasantly melt in your mouth, it is necessary: ​​
carefully separate the yolks, otherwise the proteins will not whip;
First, cool the whites separated from the yolk in the refrigerator;
do not immediately add proteins to the meat: first beat with a mixer until a stiff foam, and then cool again;
proteins should be added immediately before baking.
3. Do not open the oven during baking. Air paste can "settle", lose its shape. The risk is justified only if you want to get a fragrant cheese crust.