Blue baby shower food
The Best Blue Baby Shower Ideas
Home » The Best Blue Baby Shower Ideas
by The Gifted Gabber Leave a Comment
If you are out here searching for the best blue baby shower ideas for an upcoming baby celebration, this is the post for you! If you are planning a baby boy baby shower, we hope some of these ideas will kick your party planning into gear! Of course, blue is not only for boys! These ideas can also incorporate into a girl baby shower, too! We have rounded up blue baby shower punch and blue baby shower foods like blue baby shower cake pops and blue baby shower cookies. We also have simple blue baby shower decoration ideas!
*This post may contain affiliate links. This means I may receive a small commission, at no cost to you, if you make a purchase through a link.*
A Simple Blue Theme
The sky is the limit these days when it comes to baby shower themes and decorations. However, sometimes the occasion simply calls for a few simple pops of blue!
Here is a shower I helped host for my best friend's son.
We didn't have a theme. We just went with pops of blue and white – blue confetti, blue banners, white floral arrangements, and a few blue balloons mixed with white and metallic.
For baby shower food, we didn't really stick with the blue theme. It was a shower hosted by 7-8 people, and we all just brought traditional shower foods. We had corn dip, cheese crackers, petit fours, monogrammed baby shower cookies, veggie platters, fruit trays with fruit dip, and fruit water.
Now, in case you are still in search of the perfect blue food ideas and blue baby shower food ideas, check out these contributions from some of my fellow bloggers! There are such cute ideas here!
These adorable blue baby shower drinks and baby shower punch recipes will fit right into your blue baby shower theme!
These clever blue baby shower treats include baby shower Rice Krispie Treats, baby shower parfaits, and blue baby shower cookies!
More Baby Shower Ideas and Adult Celebrations
Check out our adult party ideas and our growing list of baby shower themes and ideas! Surely, you will find some baby shower ideas that appeal to you – no matter the setting and the time of year!
Game Day Party Ideas
Christmas Party Ideas at Work
Planning a Murder Mystery Party
Wine and Chocolate Party
Host a Gift Wrapping Party
Summer Theme Tropical Party
80s Theme Murder Mystery Party
How to Plan a Potluck Charcuterie Table Plus 50 Charcuterie Boards
SEC Tailgating Foods
Best Fiesta and Cinco de Mayo Quotes
Teachers Night Out Ideas
Patriotic Recipes for a July 4th Party
Spring Baby Shower Themes
Baby Shower Themes for Summer
Baby Shower Themes for Winter
Fall Baby Shower Themes
Modern Baby Shower Themes
Best Blue Baby Shower Ideas
Pink Food for Baby Shower
Retirement Party Themes
Ice Cream Truck Party
Chips and Hummus Party Plus 12 Hummus Recipes
Sayings for Retirement
Drinks for a Luau
Best Tropical Foods for a Luau
Filed Under: Holidays and Parties, Mom Life Tagged With: parties
Reader Interactions
Pink and Blue Baby Shower Food Ideas • The April Blake
Ah, that season of life when baby showers are happening, like it or not, ones 20s through 30s.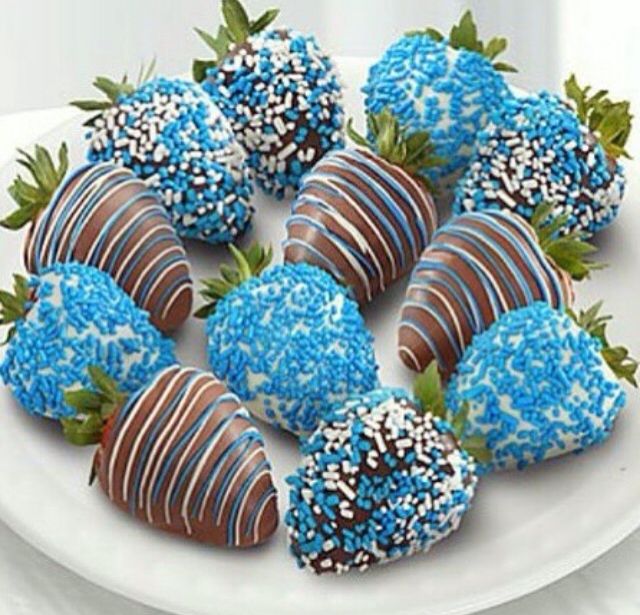 There's a brief moment of panic when you realize you need to host or co-host a baby shower. There are a lot of details in planning a baby shower, like coming up with theme,  supplying the food, and plenty of etiquette landmines. To serve alcohol or not? Do we emphasize the gender? Put where the mom-to-be is registered on the invites?
I can't help you with where to host it or the etiquette stuff, but I can definitely help with ideas for a simple color theme and color-themed food that goes along with it. Not everyone likes the ideas of assigning colors to genders, but if you and the mom-to-be are okay with it in this cute and simple regard, everyone loves fun colored food and drinks. Pink, blue, or pink-and-blue are very simple baby shower themes to run with.
To save your sanity, shower hostess, I'm including a variety of ideas that you can buy pre-made (hello amazing petit fours from Publix) to things you can easily make yourself or delegate out to other co-hosts. Most of these things can even be prepared in advance, making for even easier baby shower prep.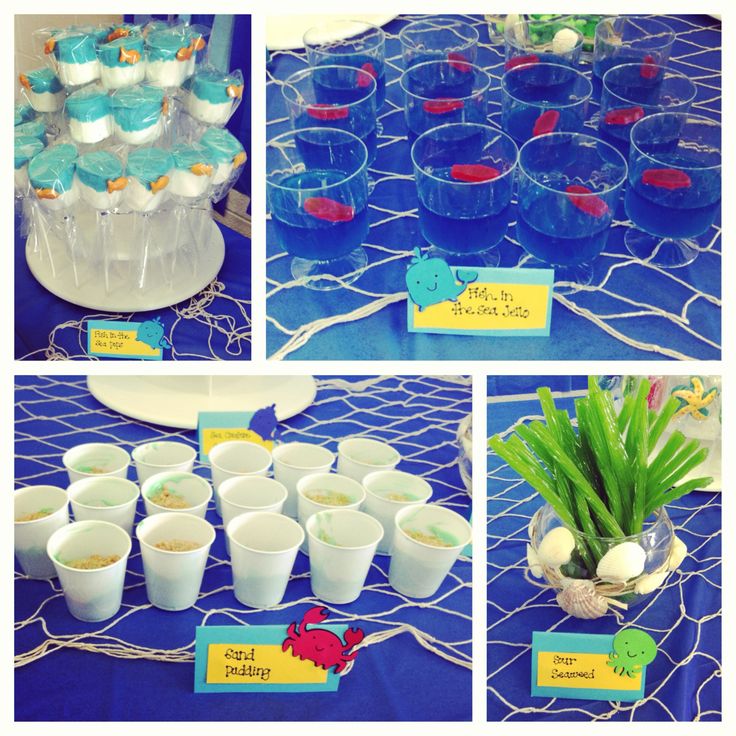 If you need classy, easy, pink and blue baby shower food that isn't overly cutesy or ridiculous, you're in the right place. Click or tap on the photos to go to the recipes.
Make It Yourself the Day Of the Shower
Cotton candy comes in both blue and pink, so top champagne glasses of bubbly with your colors of choice! This way you get a little buzz and a little sugar high at the same time.
Baby (and wedding) showers are the only time most of us get to pull out our inherited fancy crystal punch bowl, so I am a big fan of the ridiculous color-themed punches for any occasion, even if it uses fake coloring to get that way. It's a special occasion, go nuts. Serve blue, pink, or both!
Make These Shower Items Ahead of Time
Whether you go blue, pink, or both, deviled eggs are easy to prepare in advance, and are a show stopping addition to the table. Make the hard boiled eggs in advance (I recommend using an Instant Pot to hardboil your eggs!), and peel them before dyeing.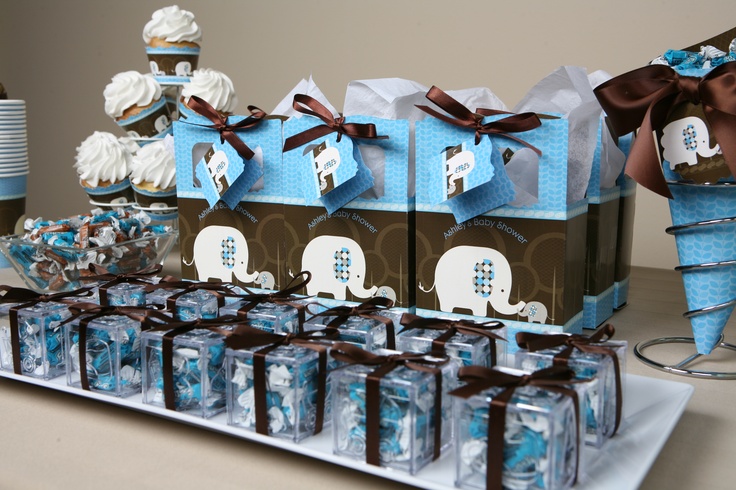 Slice in half, remove the yolks, and make your filling ahead of time. When the shower is less than an hour away, you can pipe the filling into the eggs and garnish if desired. Besides being easy and cute, these savory treats balance out the sugar fest that a baby shower can become.
Blue corn chips add another fun and savory dimension to the table. Make any kind of dip you like, but may I suggest a guacamole? If you need a pink dip, try a bright pink beet hummus for a bright shock of color on the table.
Blue velvet cookies are a fun twist on blue desserts with a familiar flavor. Or maybe you need pink ones. Strawberry chocolate chip perhaps?
Buy These Baby Shower Foods
Nothing beats Publix petit fours! Order them a week in advance or up to 24 hours ahead of time, and advise them on your color scheme. They can do baby booties or flowers in your choice of colors.
And of course, a candy buffet can be made in every color of the rainbow these days! Source your candies from local candy shops that sell in bulk, online candy stores, and Amazon.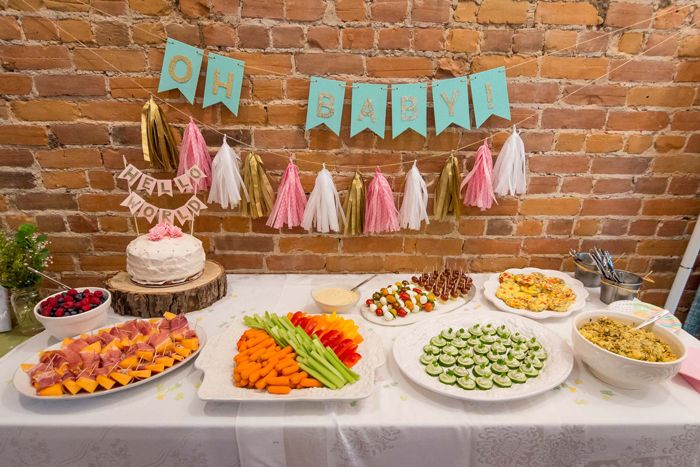 Anyone planning a shower in January or February will have their pick of pink candies from stores' Valentine's Day selections. You only need about five different types of candy to have a good start to your candy buffet. Use glass jars and bowls you already have on hand to save money on creating these displays. Pinterest is a good source for inspiration.
Hopefully these ideas for pink and blue baby shower food ideas has helped to ease your stress about hosting your friend or family member's upcoming baby shower. These can also just as easily be adapted to work as wedding shower ideas if the bride's colors are pink or blue.
Blue food Nothing is sacred! | Food Friends
Nothing is sacred! Blue food in the traditional sense is not at all the one that should be put in the refrigerator. But in a world where cheesecakes can be square and bread can be purple, nothing is impossible anymore! Suggesting a pattern break: blue food is not that unusual!
Food that is blue in the traditional sense is not at all something that should be put in the refrigerator.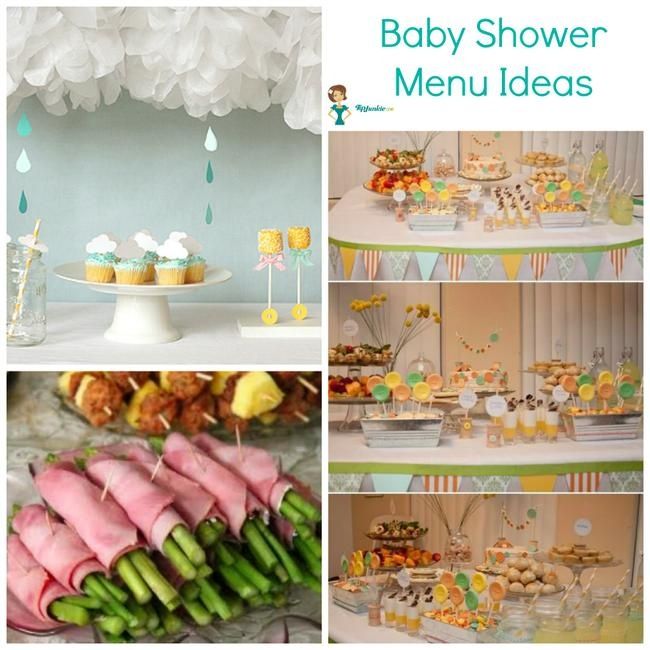 But in a world where cheesecakes can be square and bread can be purple, nothing is impossible anymore! Suggesting a pattern break: blue food is not that unusual!
Pantone, the trendsetter of professional color standards, has announced blue as the official color of 2020. The mood color of the new year is the traditional "classic blue" (19-4052), an elegant, calm shade of reliability and faith.
With design and fashion, everything is clear - we start buying blue cashmere sweaters and painting the walls in the color of the endless evening sky, but what about food?
The blue shade is considered not the most appetizing in terms of the food palette we are used to - our brain perceives it as a danger ... But this is if you think in a standard way, but what if not?
Blue russula
For example, blue mushrooms: what would you do if you saw this shade on oyster mushrooms? But a mushroom with the intriguing name "milk indigo" and a hat of the most delicate "that very" pantone blue hue is quite in trend, that is, edible.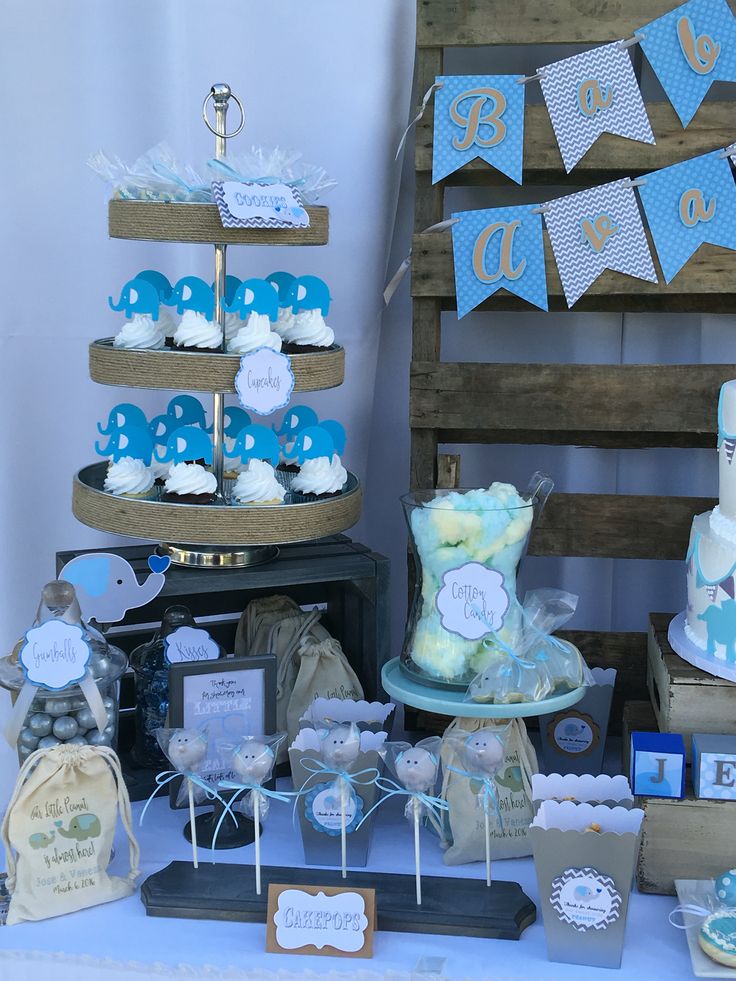 It is called dairy because when the mushroom is broken, a thick white juice appears. In "milk indigo" it is incredibly beautiful, bright blue!
Nature ordered in an amazing way - the more familiar and seemingly "edible" gray-pink mushroom is considered poisonous, and the blue one is edible.
In the very near future, we are waiting for dishes with this northern russula of an incredible "classic blue" shade in restaurants of Scandinavian and Russian cuisine.
Today, this mushroom is considered almost forgotten, but 500 years ago milk mushrooms were the only mushrooms that were cooked in Russian cuisine, such a real old Russian delicacy.
Blue matcha
Now we break all the stereotypes: blue products are more useful than other shades!
The thing is that they contain anthocyanins. These water-soluble plant pigments, which give fruits and berries a bright hue, are real antioxidants: the darker the product, the higher their content.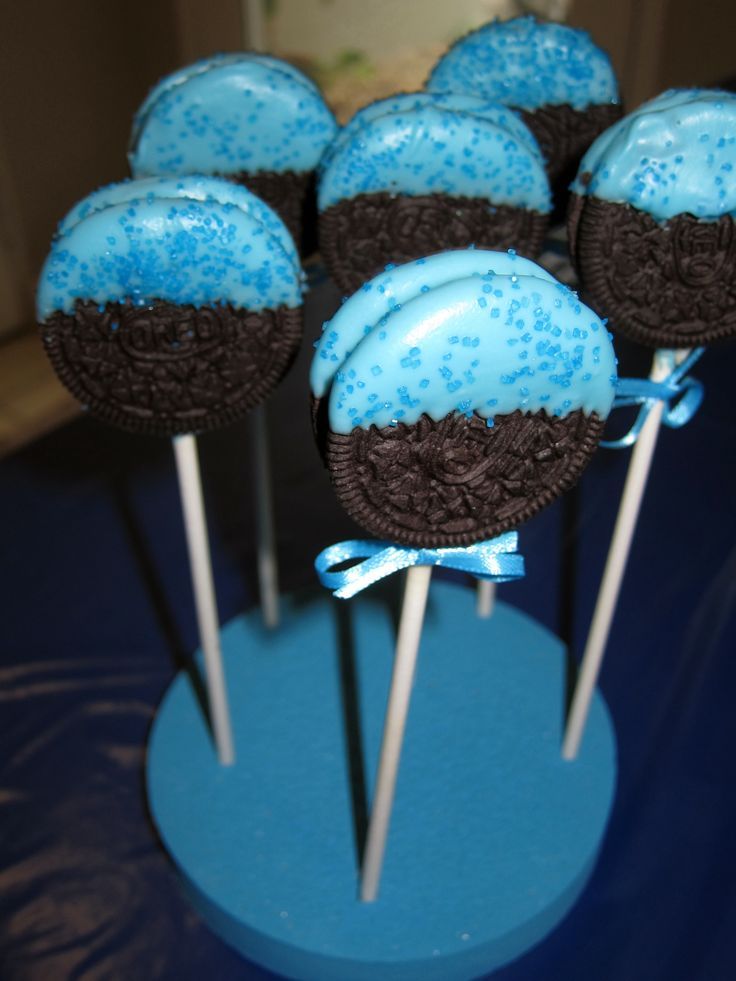 "Butterfly pea" or Thai "anchan" blue tea is the champion in this regard, but it is used not only for a drink of breathtaking color, but also in desserts and raw food dishes.
Large bright blue buds are produced by an unusual plant "moth pea" or "Thai orchid" (an evergreen four-meter liana). They are hand-harvested to make anchan blue tea, and if left on a vine, the flowers turn into flat beans.
Unusual "pea" tea, known in European countries as "blue matcha", has great benefits.
It calms well, improves immunity, gives strength and reduces weight. You can finally eat desserts (blue ones!) and lose weight: "butterfly tea" is one of the most popular detox and weight loss remedies in Thailand.
Blue matcha latte is not quite coffee and not tea at all! It is prepared according to the usual recipe as a latte, but for beauty and health benefits, anchan or blue matcha blue tea powder is added to the coffee.
Blue Spirulina
Pantone claims that "classic blue" is the color of comfortable communication and lightness, almost like traditional ice cream, but in a radical blue hue - it seems to be a familiar shape, but there is something alluringly new in it!
Trendy blue is obtained by adding phycocyanin from blue spirulina to the recipe.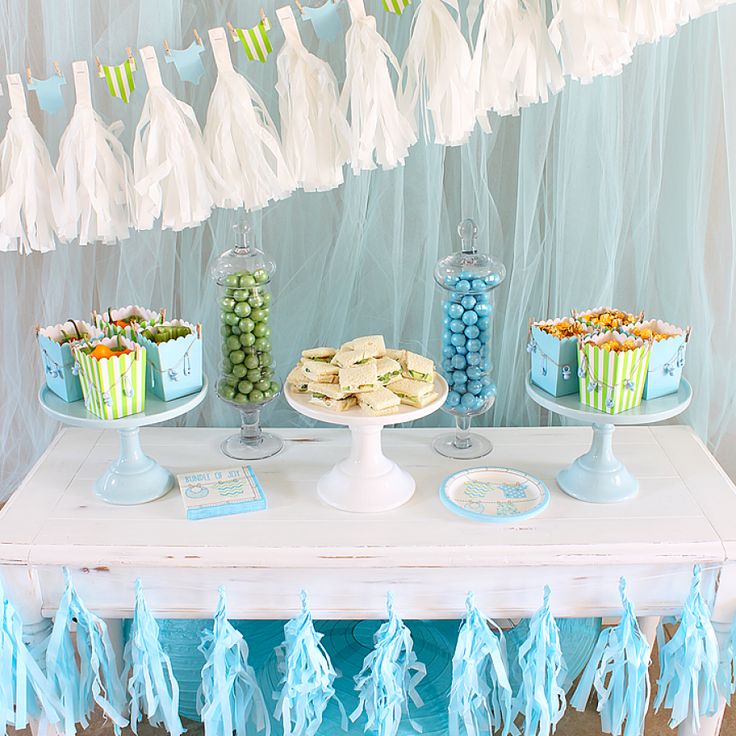 Phycocyanin, a blue-colored natural pigment protein, is responsible for the most useful thing in this deep-sea algae - antioxidant, antitumor, immune protection. It's almost like a multivitamin, only in an incredible blue tint powder.
It can be added not only to ice cream, but also to give a "marine touch" to any smoothie, raw dessert, homemade truffles, cocktails, make blue icing on donuts, for example. The shade of "indigo" in phycocyanin is the most "correct" blue of this year!
Blue Spirulina gives dishes a beautiful indigo hue, the intensity of which can be adjusted by adding a little more or a little less powder to the dish.
Blue goji
Blue berries contain a huge amount of anthocyanins. Actually, it is they who are responsible for the beautiful and deep shade of "classic blue".
Blueberries are a real "antioxidant bomb", which contain all the anthocyanins and flavonoids known to science, which are responsible for beauty and health.
The best way is to eat fresh berries, but with muesli, pancakes and in desserts, blueberries do not lose their rich composition.
Plump, juicy honeysuckle berries with a slight bitterness are a real superfood, literally Russian blue goji.
A couple of centuries ago, honeysuckle was considered a pharmaceutical plant. She was treated with colds, viruses, stomach and even ... syphilis. Honeysuckle contains a mega-dose of rutin and vitamin C (more than a lemon) and a huge amount of magnesium, iodine, potassium, copper and zinc: only this rare berry has such a composition. A few berries a day are enough to provide yourself with all the important vitamins and minerals.
How to eat this super berry? Brew in hot and cold "non-tea" teas, add to biscuits and muffins, smoothies, salads and muesli, make meat sauces out of it.
A small, round shad of a rich dark blue hue was almost forgotten. In England and Holland in the 16th century, it was grown to make a "healthy" wine, which was prescribed to patients as a sedative: they were treated for anxiety disorders, insomnia and depression.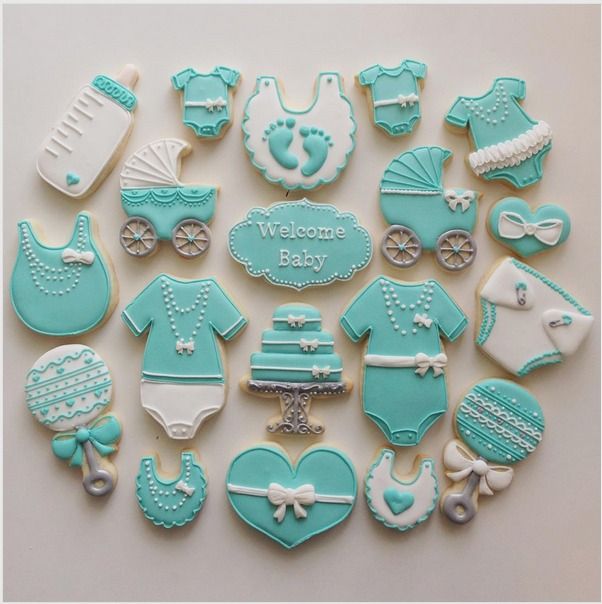 Today, irga is little known, and not even a berry at all, but a real ... apple, as it belongs to the apple family, but this does not prevent it from being mega-useful, because 40% of its composition is pure vitamin C.
Irga is very useful for vision, immunity and nervous system, and tastes like almonds and honey, quite sweet and very fragrant. A great way to eat irgu is to add it to smoothies, muesli, fruit salads and desserts.
Honeysuckle is one of the 10 most useful berries in the world due to its rich composition!
Brain Berry
We deservedly give the title of the most unusual blue berry in the world to the blue fig or blue quandong!
Gwandong (or bead tree) grows exclusively in the tropical climate of Australia and can reach 80 cm in diameter. It tastes like a sour peach or rhubarb, the Australians grind it and add it to tarts or make jam.
Small blue blue fig berries, only 2-3 cm in size, have a rather tough peel, under which there is a thin greenish layer and seeds resembling a pinkish human brain: this is it, the most valuable!
The seeds are rich in healthy fats and vitamin C, so for centuries these berries have been included in the menu of the aborigines of a distant continent: oil was historically extracted from the seeds of quandong and made into decorations, and the fruits were dried.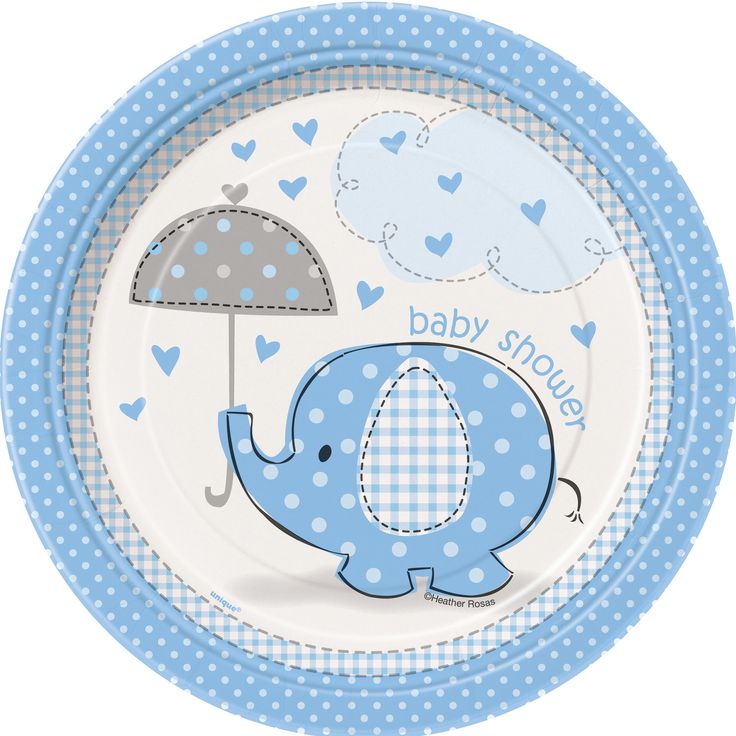 By the way, despite the wide distribution, the exact composition of the blue fig has not yet been studied: who knows what else is inside?!
Australians call kwandong the wild peach and believe that the small blue berry could well replace oranges.
Blue caviar
Truly blue, the purest sapphire color, Nephropidae wild shrimp caviar is another product from Australia with an unusual "classic blue" shade.
Blue-roe shrimp, which is not really a shrimp but a crustacean that looks like a shrimp with small claws, is harvested by hand at a depth of 500 m off Port Point, off the west coast of Australia, exclusively from November to March.
It is at this time that Australian restaurants can try dishes with an exquisite blue delicacy, since even in canned form it does not last longer than a couple of months.
Most often, fresh oysters are added with a spoonful of indigo caviar. Chefs believe that its strong salty taste goes well with oyster.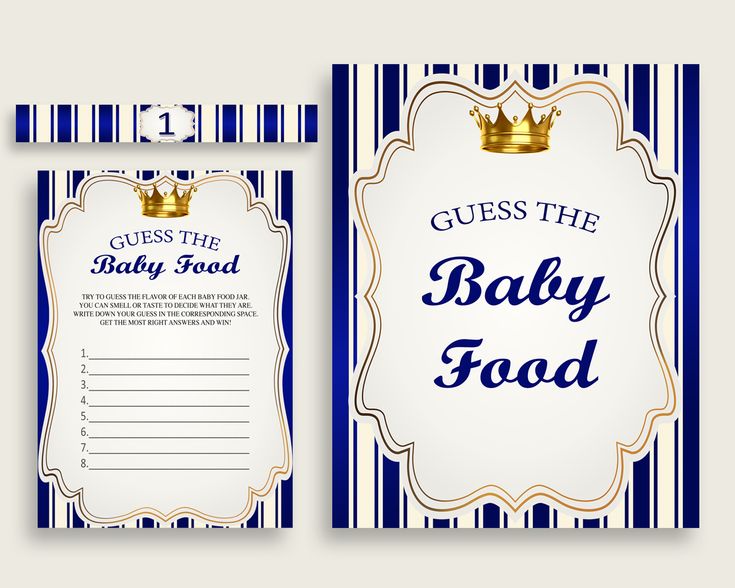 There is nothing to say about the color, by the way, it is absolutely natural and so bright that any dish instantly becomes photogenic.
The most beautiful blue caviar of the shrimp is outside the body, so it has a very sharp taste, a real marine one.
It is eaten like regular caviar, for example, with a poached egg and baked potatoes, fresh baguette and butter, with a little addition of French sparkling.
Blue bananas
Sounds like a quote from the Avatar menu, but this fruit is very real - blue bananas do exist, and now you know why the movie characters look like that!
Blue Java is grown in the Hawaiian Islands, Australia and some Asian countries and is amazing in every way.
When the fruits are just beginning to ripen, their color changes from pale pistachio to soft blue, and only then acquires a light shade of indigo.
The taste of blue bananas is reminiscent of the most delicate ice cream "ice cream", custard and vanilla dessert, that's why it is also called Ice cream banana.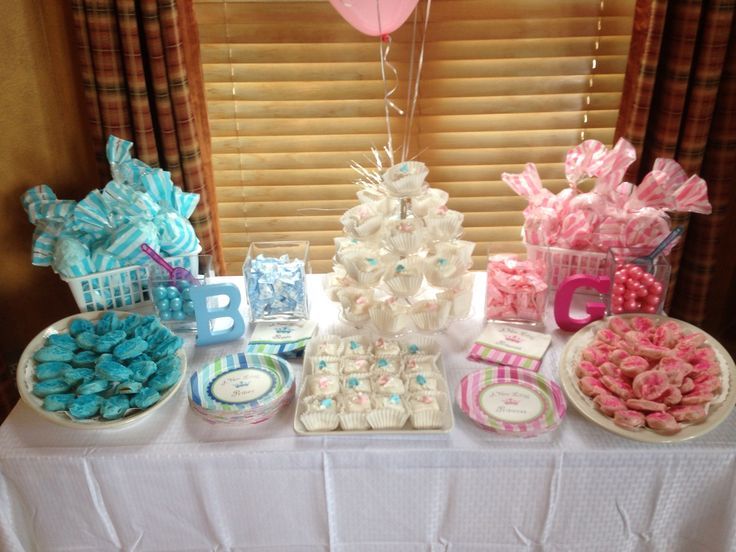 By the way, inside the "Blue Java" is quite a "banana", yellow color.
It is enough to freeze and beat such a fruit - you will get a natural and healthy ice cream or smoothie. They say that once you try Blue Java, you won't want to eat ordinary bananas anymore ...
And it is possible that only blue fruits will remain on the market in the near future - this variety can grow in cool conditions and with less sunlight, therefore it is considered more resistant.
Imagine that all you have to do to make dessert is slice a banana and pour melted chocolate over it, mmm!
Blue bananas are called ice-cream bananas because of their bright vanilla-creamy taste.
Portuguese vintners have come up with a true pantone classic blue, the deep, rich color of the Portuguese ocean on a sunny day. Which is quite natural, they already have green wine, it's time to expand the wine palette!
Blue pumpkins of the Queensland blue pumpkin and Blue Prince varieties, with a dusty blue hue, bred in America, are chased by carving masters.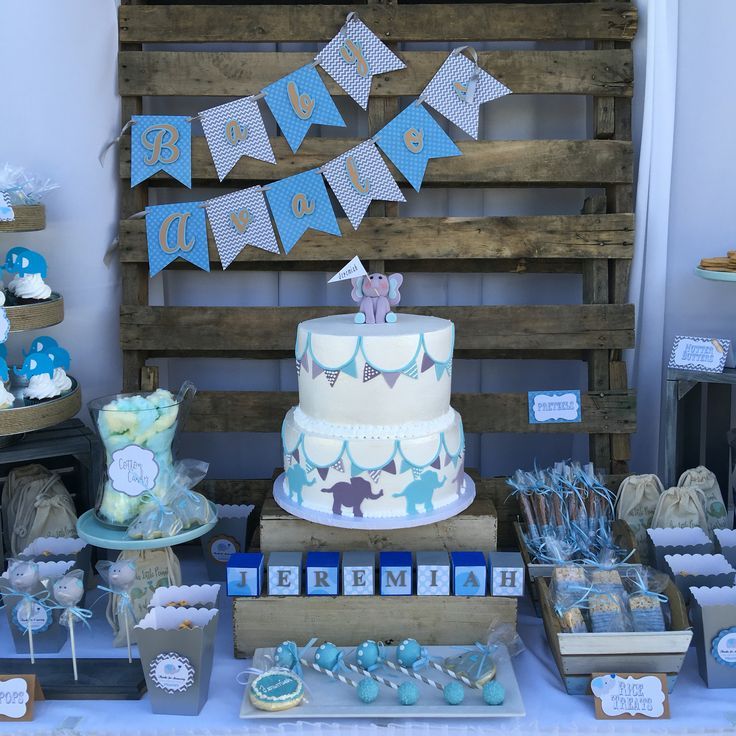 After all, if you imagine that the Irish drunk would wander not with a boring orange lantern in his hand, but a blue one, then suddenly there would be no true story about Stingy Jack arguing with the Devil, and the Celtic Helloween turned into an unremarkable rural holiday ... And what could be better than a bluish rough pumpkin for getting new gray hair during Halloween!
Blue strawberries still live only in selective genetics laboratories, but tractor-sized corn once lived there, and is now grown all over the world.
And the blue apples? You bite off a piece, and inside there is a bluish crunchy flesh - Hitchcock would shed a tear!
Blue products are already a reality and our brains are likely to adapt to the new shade, which is still perceived as dangerous and inedible. But let them be obtained in such a natural way, and not in laboratories - then we are completely in favor!
Baby Pacifiers Pacifiers, blue pacifier, child, hat, people png
Baby Pacifiers Pacifiers, blue pacifier, child, hat, people png
hat,
people,
baby,
royalty free,
teat,
baby bottles,
symbol,
toy,
mother,
Art line,
line,
headdress,
green,
circle,
child Transport,
yellow,
png,
transparent,
free download
Image size
600x600px
File size
54.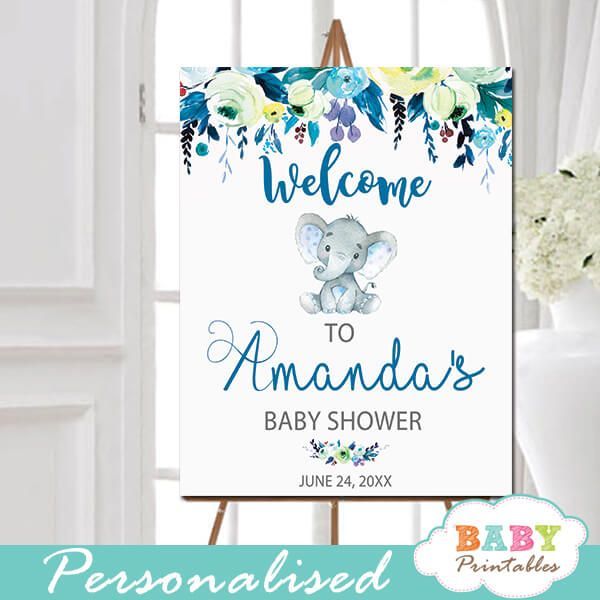 98KB
MIME type
Image/png
Download PNG ( 54.98KB )
resize PNG
width(px)
height(px)
License
Non-Commercial Use, DMCA Contact Us
Pacifier Infant, child, child, people, cartoon png 805x812px 40.21KB
Baby Pacifiers Pacifiers, baby bottle, miscellaneous, child, infant png 1024x1024px 59.78KB
blue and orange pacifier illustration, Infant Drawing Pacifier Infant, Cartoon baby pacifier, cartoon Character, child, people png 2083x2083px 345.7KB
Pacifier Baby Bottles, shower, miscellaneous, child, furniture png 4082x3221px 3.35MB
Pacifier Infant Baby Bottles Child, suck on pacifier babies, purple, child, people png 4597x6255px 174.66KB
Infant Child Baby bottle Baby food, child, baby holding feeding bottle illustration, comics, baby Card, child png 803x1000px 444.99KB
two babies holding plush toy illustration, Infant Boy Girl, Cartoon babies, cartoon Character, child, mammal png 1000x1000px 184.35KB
Diaper Infant Baby shower Baby Bottles, baby shower, child, people, boy png 781x1024px 317.81KB
pacifier, Infant Pacifier Infant, baby bottle, child, boy, symbol png 1200x1200px 113.07KB
Pacifier Infant Child, Girl Border s, purple, child, violet png 4367x5942px 313.2KB
Diaper cake Infant Baby shower, grandma, child, people, boy png 900x1140px 282.01KB
Baby shower Infant Child Party Baby Bottles, baby, blue, child, text png 650x693px 102.85KB
Child Mother Child Mother, mother child silhouette, child, people, logo png 1200x1200px 9.96KB
Baby Mom, mom and baby supplies, people, logo, infant png 1024x1024px 61. 19KB
Baby food Baby Bottles Baby pacifiers Computer Icons, baby bottle, child, text, rectangle png 980x980px 69.2KB
baby mobile, Diaper Babybackpacker Baby shower Shop 'n Save Child, baby shower, angle, text, people png 1080x1920px 230.04KB
Baby shower Infant Party, baby products, toddler illustrations, baby Announcement Card, white, child png 1280x526px 402.86KB
pink and beige heart toy illustration, Baby rattle, Baby rattle, child, heart, boy png 600x810px 255.89KB
blue pacifier illustration, Pacifier Infant Infant Bottle, Mannequin Model s, child, boy, infant png 1024x1024px 169. 12KB
Baby shower Infant Swaddle Cake Pacifier, GOLD ROSE, miscellaneous, child, hat png 1200x1200px 123.99KB
baby with pacifier holding brown teddy bear illustration, Infant Pacifier Cartoon Illustration, child, baby Announcement Card, child, mammal png 541x673px 100KB
blue and yellow Nuk pacifier, Baby & Infant Pacifier Soother, Blue pacifier, child, orange, people png 670x670px 323.89KB
baby illustration, Infant Baby shower Child, child, food, toddler, people png 1261x1909px 157.64KB
Pacifier Baby Bottles, foreign baby, miscellaneous, child, heart png 900x1219px 227. 34KB
Motor vehicle Drawing Vehicle, car, child, hat, infant png 900x900px 75.97KB
baby artwork, Infant Boy Baby transport Girl, baby clothes, baby Announcement, child, text png 1216x985px 117.61KB
blue and white stroller illustration, Infant Boy Transport, stroller, blue, child, people png 1702x1463px 152.11KB
Baby Transport Infant Balloon Baby shower Diaper, baby stroller, blue, child, boy png 1000x985px 535.07KB
Baby Pacifier Pacifier, Baby Pacifier s, blue, child, hand png 600x598px 48.58KB
Infant Cartoon Baby bottles, child, baby holding feeding bottle illustration, baby Announcement, mammal, child png 884x1024px 475.67KB
blue and pink feeding bottle, Milk Baby bottle Infant, Baby bottle material, baby Announcement Card, baby, outdoor Shoe png 1000x1000px 377.33KB
mother and child illustration, Mother Infant Maternal bond Child care, child, white, child, face png 500x500px 39.41KB
Infant, ABC s, angle, child, text png 5170x4401px 136.08KB
mother and child illustration, Mother and child Love Illustration, Mother and child, white, mammal, child png 1875x1500px 115.59KB
blue and white car with feeding bottle, Baby bottle Baby toys, Baby Announcement, child, people png 1649x1194px 122.39KB
Baby Bottles Baby Computer Icons, bottle, child, hand, infant png 500x500px 6.19KB
Baby Bottles Infant Drawing Child, Baby Boy frame, hat, logo, boy png 439x629px 16.14KB
mother and child illustration, Mother, Mother gave the baby breastfeeding, love, baby Announcement Card, white png 2126x2126px 127.75KB
Infant Baby shower, baby, mammal, child, carnivoran png 1500x1500px 143.3KB
baby with blue towel, Infant diaper Baby powder Infant, Cute kids, hat, child, people png 1000x667px 539. 94KB
Infant Child Newborn Baby care, multiple kinds of equipment illustration baby, baby Announcement, child, people png 1000x1000px 392.43KB
Baby rattle, boy, child, food, people png 512x512px 42.74KB
pink and green crib mobile illustration, Diaper Infant Child Birth, child, people, boy png 639x870px 265.96KB
blue footprints art, Infant, foot, miscellaneous, blue, child png 540x595px 23.79KB
Child Cartoon Illustration, Child, smiling boy and girl illustration, hand, people, child png 1000x917px 494.35KB
Learn more